---

How Do I Create a Life Plan for Success? Metaphysical Consciousness Science:

Conscious Creation to Succeed
Create a Life Plan for Success:
And You Will Succeed
---
Click Image for EN founder's video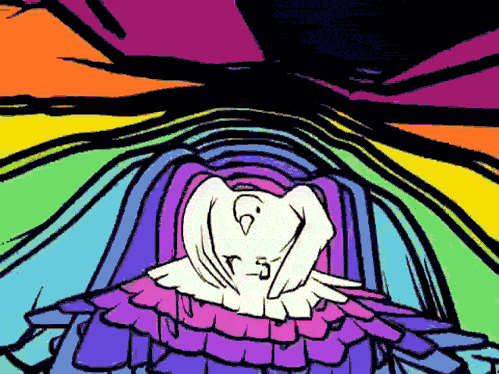 DO SCIENTISTS SAY THOUGHTS CREATE MATTER?

Many top physicists do believe in mind over matter

It is the rest of science, media and the world who do not want to listen to what they are saying.

Max Planck

Max Planck, Nobel Prize winner father of quantum mechanics says, "I regard matter as derivative from consciousness."  — The Observer, 1/25/1931

Max Tegmark of MIT

Consciousness Is a State of Matter: MIT

The evidence that consciousness creates matter

is right in front of us

An explanation of how consciousness creates matter is inherent in wave-particle duality. The concept of an alive universe, a universe entirely composed of consciousness, is supported by the greatest scientific discovery of all time.

In his 1924 Ph.D. thesis and groundbreaking contributions to quantum theory, Nobel Prize winner, Louis de Broglie postulated the wave nature of electrons and suggested that all matter has wave properties. This concept is known as wave–particle duality, and forms a central part of the theory of quantum mechanics.

De Broglie's wave–particle duality is extended to all particles and the laws of nature. This tells us that everything has a wave aspect.

The next question is: "Does matter form the wave or does the wave form matter? It is pretty obvious what the answer is.

Does the Wave Create Matter or Does Matter Create the Wave?

Your body's motion does not create the idea to move.
As all acts are preceded by an intent, be it on a conscious or subconscious level, all actions which form events are a result of information within the wave. 

Even the components of cells which continually replace their parts, do so according to the intent of the

subconscious body consciousness.
The complexity and order of your cells replacing their parts is not a haphazard, chance creation. In the same way, all matter is a result of the information that forms and composes the wave.
The entire body has a nonphysical form that creates the physical body. The conscious energy of which the body is composed creates the physical body.

De Broglie was awarded the Nobel Prize for Physics in 1929.

His 1924 thesis (Research on the Theory of the Quanta) based on the work of Max Planck and Albert Einstein on light, resulted in the de Broglie hypothesis that any moving particle or object had an associated wave. De Broglie thus created a new field in physics, or wave mechanics, uniting the physics of energy (wave) and matter (particle).

De Broglie developed a causal explanation of wave mechanics, which was refined by David Bohm in the 1950s. The theory has since been known as the De Broglie–Bohm theory. His theory was supported by Einstein, and confirmed by G P Thomson, Davisson, Germer and Schrödinger.

These theories are tested and proven to be facts. We know that quantum mechanics is correct because the mathematical algorithms are consistently relied upon in scientific applications and to build advanced scientific devices that work amazingly well.

In reality, nothing is solid

Physicists know that nothing is solid.
Solidity is a result of how our five senses react to non-solid energy.
If we can't pass through energy, we consider it solid, and so it functions as a solid in practical terms, but regardless of the fact that nothing is truly solid.

All physical matter is composed of

fields of energy.

There is no duration to matter,

it is continually generated

in the same way light is when you turn a light switch on.

Conscious Energy Units (CEUs) form matter in the same way photons form light. Both travel

at the speed of light.
Fields form matter.

What is a field or wave of energy?

Reality is composed of non-solid fields of electrical energy. Waves are disturbances in those fields. Waves are the closest we get to particles, but truth be said, there are no particles because waves are just energy moving around. That energy, however, is filled with information.

The wave-aspect of anything in nature is an energy field that contains huge amounts of information.

What is a thought but an energy field containing information?

Both waves of matter and thoughts are electromagnetic energy. Matter and waves are the same thing. The facts are right in front of us.

All of this is leading to a new paradigm, the paradigm I have lived by for almost 50 years

When we look at a tree we don't see the roots, but we know a tree has roots. The same principle holds true for you. You are not just a machine hanging in the air with no inner source of nourishment.

Friend of Albert Einstein and author of "Quantum Physics," the classic 1950's university texbook, physicist David Bohm gives us a scientific paradigm that includes a source from which we get our substance and create events.

Even if it appears to be hidden from view, the inner portion of you exists as surely as trees have roots. You do not start running out of energy the day you are born. You are replenished with new energy and reborn and recreated continuously.
Click above
Consciousness Is a State of Matter: MIT
Create a simple plan in any way you want
Write down whatever you want to get out of life. State your goals and objectives clearly. Keep editing it until it is perfect. Then write how you want to go about achieving it.
You would also want to specify how you will be working toward your goal on a daily basis. Create a journal or file to track your intents and accomplishments.
Write down everything you accomplish as you go through your day. This helps you to focus on your progress, and by focusing on it you increase it.
How much you write down and how much you keep in your head is up to you. I like to write everything down. When I am unsure what to do, lack motivation or feel uninspired, I just read what I have written, and it gives me ideas, motivation and inspiration.
Referring to your plan daily allows you to navigate daily to stay on course. You may want to refer to inspirational and metaphysical writing every morning. That may include visualizing your ideal life every morning.
Desires are a source of energy
Vivid visualization of what you desire most can pull yourself out of low moods. Rise into the highest possible levels in your thinking about your life and what you are going to achieve.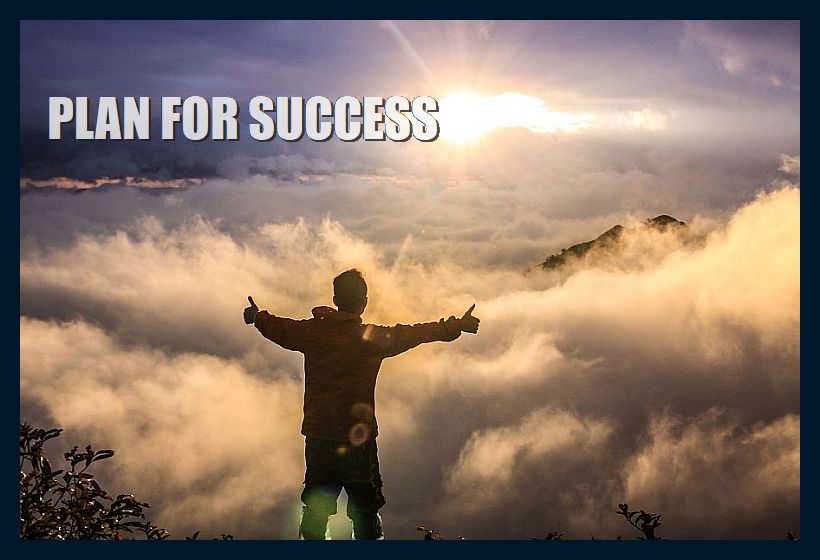 Click above
Focus on the bull's eye
Lock on to your dream and goals like a guided missile. No matter what the outside world is like at any given time you will be unaffected. The clarity and strength of your intents and goals will keep you focused.
At any time your mood slips read your plan to get energized and refocused.
A good plan & strategy helps you in many ways
Go directly to the best possible life in mind and body.
Manifest all you desire in life.
Stay focused on the end result and greatest passion.
Track and amplify achievements.
Record and incubate ideas.
Stay on track and steer clear of distractions and avoid potential negative influence.
Stay focused and positive.
Speed up the manifestation process.
Helps you to feel good, inspired and energized.
Escape the great myth and chaos of the old world
Just look at the world around you and the people in it. People who are unfocused and unenlightened, tend to get distracted and caught up in their problems. Over time they start to believe in the setbacks and problems.
The chaos we see in the world today, and in most people's lives is due to lack of understanding. We live in a society that does not teach us to project constructive and beneficial beliefs, thoughts and emotions because it is not generally recognized that our thoughts create our reality.
How to escape myth & immediately attain success
The primary myth that comes out of materialism and Darwinism is that thoughts and and physical events are two distinct entities. Nothing could be more untrue.
Your beliefs create your reality, literally. Your conscious beliefs create your immediate reality. If you change your beliefs, thoughts and emotions right now, your reality will immediately begin to change.
The importance of our thoughts has never been properly understood or taught in schools. Your program for success, therefore, can be a long-term plan to manage your thinking to create the life you want based on your understanding as to how you create your reality.
I suggest at least one mission statement. Referring to mission statements helps you maintain clarity of intent.

Click on rotating earth at the top of every page for your daily affirmations.
Click above
Focus & amplify your attention on your desires
Sunlight doesn't do much dispersed, but with a magnifying glass you can start a fire. Consciousness works exactly the same way. Dispersed thought and inconsistent actions have far less power than focused and directed activity.
Once a person learns that they create their own reality by what they think the rules change. The most important factor in determining success is focusing on what you want to create. This is true no matter what your occupation is, or even if you don't work at all.
Don't focus on the work necessary to get there, focus on the end desire you are after. When you are exhausted by your work you will loose ground. Overdone, work can put you right back where you started.
Anything is possible. Create your dreams. Start today.

THE SECRETS OF THE UNIVERSE UNVEILED: A sample of chapter one of the EN course.

Become a master at manifesting & you will be transported to a new life
Whether you work on an assembly line or are homeless your first priority is learning to focus on the bull's eye. You will need to focus on what you want to create. Doing so will pull you out of unwanted situations. Ultimately you will be lifted up and transported to a new life.
The how-to of manifesting is a skill-set we are not taught in school. Be your own best parent, teacher, friend, coach of spiritual advisor. When the facts are affirmed in a certain way they reach all levels of your mind. This flushes out all the cultural myths and garbage that disempowers you.
First and foremost, understand that beliefs, thoughts and emotions are energy that manifests.  Keep this foremost in mind and front and center in your plan.
When visualizing or affirming you will project the belief that you have what you desire, and you will picture yourself having what you want in the future. Either way, in doing so you are drawing that reality from the field of probabilities in the spacious present. You are selecting and creating. the important thing is to believe while you are affirming.
You are leaving the ways of the world behind. You are not going to focus on what you want in a state of jealousy, anxiety, frustration or in pining desperation. A good plan helps you to remember how to create the right moods and how to apply specific ideas and techniques that will get you to where you want to go fastest.
You learn though practice and repetition. Ultimately you become a master at manifesting what you want when you want it.
How Do I Create a Life Plan for Success? Metaphysical Consciousness Science
---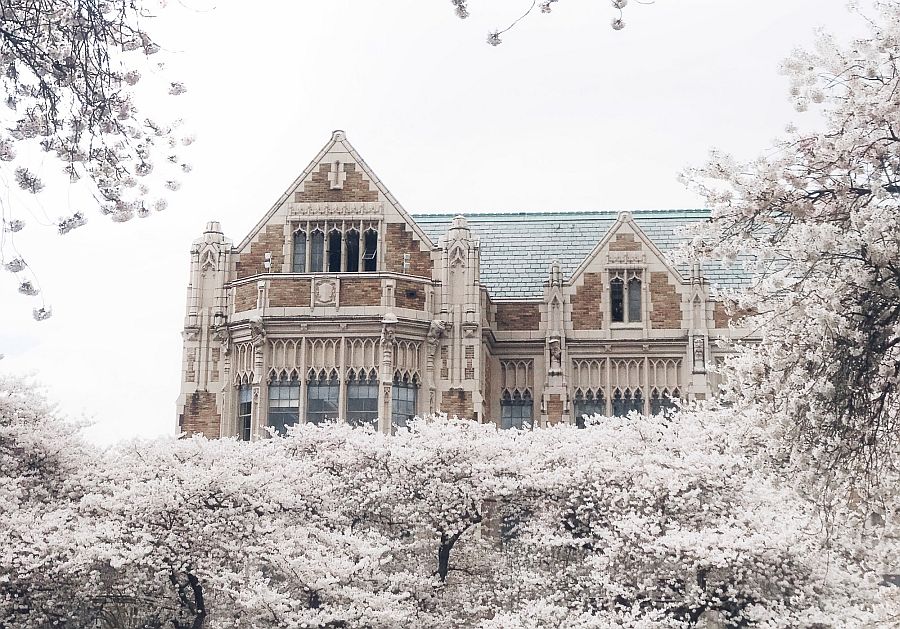 Click above
Be your own Harvard or Yale
If you were attending a class in school on manifesting, you would have to prepare your plan for presentation and scrutiny. You may want to hold yourself to the same kind of high standards.
To make sure you understand the lesson or concept, any good teacher would want you to put it in writing. If you don't have a teacher, the next best thing is to write it down for yourself.
Always remember that whatever you imagine you tend to create. To manifest a great future, you need to visualize and make-believe you already have it. Do this with anything you desire.
Create and enjoy the virtual experience of living your dream. Experience what you want as vividly as you can in imagination.
Anything is possible. Create your dreams. Start today..

KNOW WHO YOU ARE: We need to wake-up within the dream, and enter our true life.

Click above
Visualize the perfect future for humanity
You want your dream to include the ideal for humanity. Imagine it already exists as vividly as you can.
Consciousness science will heal the planet. We need everyone to do this to help create it on inner levels until it reaches sufficient strength to manifest physically.
Whatever you imagine determines which probable future you enter. If you think thoughts of peace you will enter a peaceful future.
Imagine the ideal natural environment. The oceans are crystal clear and filled with life.
Imagine that society has been restructured. Human nature is believed to be good and people are trusted. As a result, people are good to you and you can trust them.
In this future probability you will enter you can go to any part of the world and experience anything you desire. There are no restrictions and you have all the money and help you need.
In this new future probability you have entered, people give you complete freedom to create what you want. There are no restrictions or requirements of any kind. Institutions don't make you apply for licenses or permits. Instead, they give you money or whatever you need to go directly to whatever kind of experience you want.
As you look around in this future everything is a natural paradise and is beautiful. The real world is now like Disneyland, but you don't need a ticket to get in. You don't even need money. And the rides or time-travel experiences are real.
Wherever you go, there's no officials telling you what you have to believe, like or do. Even at school or at work you get to really do as you wish.
Everything in the world is set-up to bring you to where you need to be to have everything you want. This system to satisfy people is in place so that you can always find the perfect people to be with who want to do what you want to do.
Everything is a check-out counter for what you want, and you don't need money or to buy it, you just get it. This goes for experiences as well as it does for physical items you get to own if you want.
The most noticeable difference between the old world and this one is everyone is overjoyed to please you. Everyone delights in it. There is no such thing as distrust.
In this future human consciousness has evolved. In your personal life you can travel to any time-period and can experience whatever event you desire.
Your life plan can ensure that you enter this probability. Through correct thinking you can enter the best personal future and the best collective future.
In the future probability you enter you really get to have a good time, and there are no threats. You are always safe.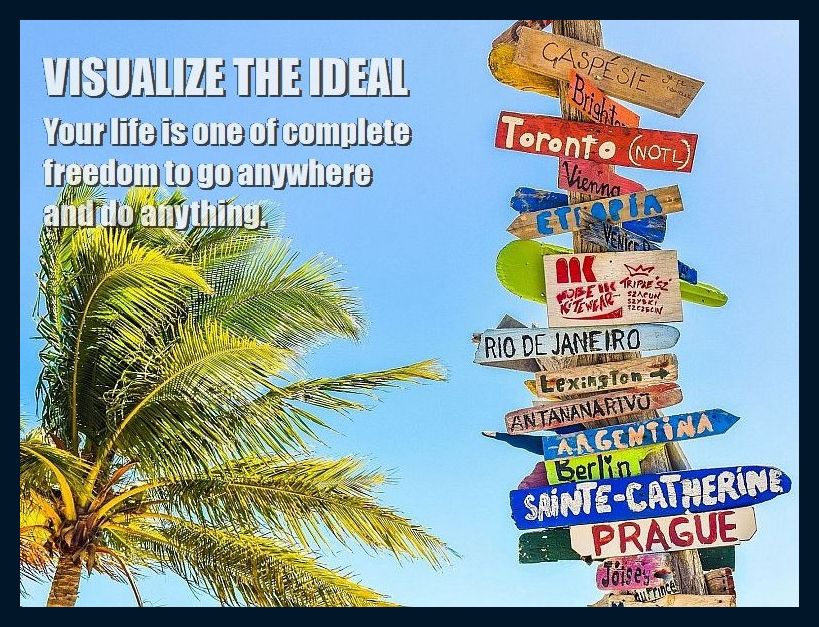 Click above
Points to remember
The more thought energy and desire you give to something you want the more power it has to manifest. If you keep this up, you will be amazed at the results you will get.
The old norms led people to think it was okay to struggle as long as they did the work. As an enlightened person you know that kind of thinking is based on ignorance as to how reality is formed.
You know that it is much better to feel bliss and joy than to feel stress and strain. Therefore, you put that in your plan. Remind yourself how important it is to feel as good as possible at all times. Do not let negative moods develop. Nip them in the bud.
If you generate the emotions associated with success you help to create success. Feelings of thanksgiving, victory and achievement are incredibly constructive and powerful.
Put everything down in your plan. What do you expect of yourself on a daily basis?
Perhaps start with how you will feel and what you will think when you get up every morning. Ask yourself "what is the smartest way to start the day?" Then after you have thought about it for a while write down the answer you have arrived at.
Do this for each activity during the day or component of your life. Decide what is the most advantageous way to think and feel.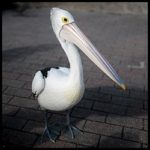 When you have it all compiled, brainstorm how you will use it to keep yourself on track. Once you have the plan, mastermind its application.
The idea is to figure out a successful approach to life based on the new paradigm.
Put all of what I have said into your plan. If you want to, imagine it to be your university assignment to get your metaphysical doctorate's degree as a master.
It may become true.
You will need this plan because of the world you live in. As we live our life our society influences us to adopt its values. It is easy to be influenced by others if we do not have our own designated priorities and reminders of what is most important based on our knowledge that our thoughts create our reality.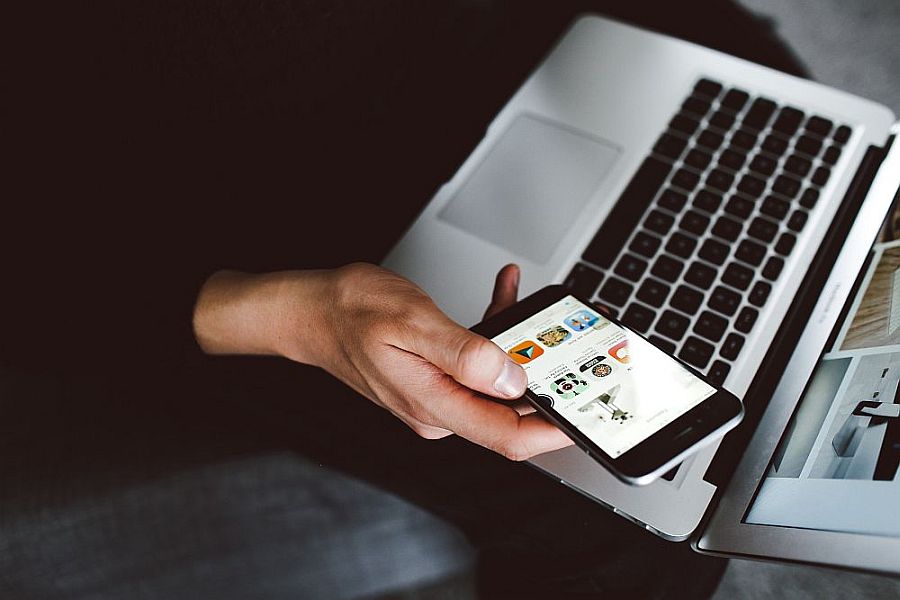 WE ARE HERE TO TEACH WHAT THE SCHOOLS FAILED TO
Click above
REAL SCHOOL Advanced FREE Articles
Keep learning
Keep learning consciousness science & conscious creation principles.
The first metaphysical principle is that we live in an interconnected universe. This means that every little thought or emotion goes out into the universe and affects others.
One limiting idea or belief can be like a wrench thrown in the gears that derails you. Therefore, continued learning is essential.
Any single concept can make the difference between success and failure. Therefore, I have provided lots of lists of important points in many of these articles.
After proper visualization you may feel bursts of inspiration, and at times you will be driven to take specific actions toward your goal. Be sure to move in the direction of the goal.
Correct focus will generate correct action. Your inner self guides you through your impulses. Impulses come from your inner self.
Every single little effort and thought makes a difference. You create what you want in life one small thought and step at a time.
Begin your new life. Don't put off your dreams. Start now.
THE SOLUTION TO ALL OF HUMANITY'S PROBLEMS & The Secret to Creating the Life You Want
PROSPERITY VIDEO & DROPBOX LIBRARY
Click on image to view prosperity video!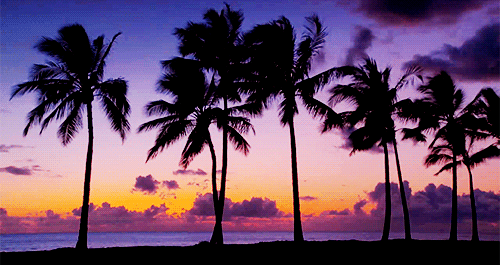 Repeat affirmations while watching more videos to manifest superior wealth.

C = Ef - EQUATION Origin and Meaning


Your own personal  METAPHYSICAL LIBRARY!

The drop-down boxes & buttons lead you to profound & amazing metaphysical insights. The Solution to Problems. Manifest Unlimited Money.
---
Click on the drop-down boxes to find the information you need.
Click above
The solution to the world's problems.  Your thoughts create your reality.


Primary article concludes here.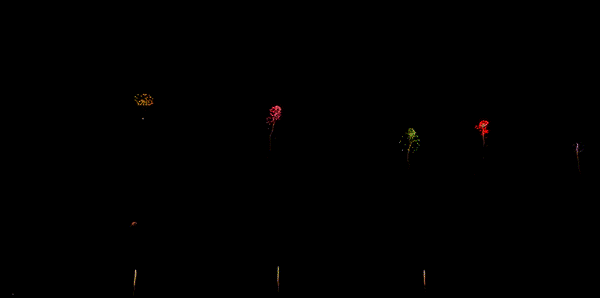 How Do I Create a Life Plan for Success? Metaphysical Consciousness Science & Conscious Creation to Succeed
Copyright © 2019, By: William Eastwood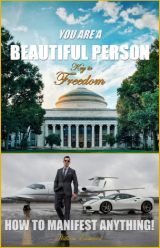 6" by 9" paperback
EVERYTHING YOU NEED TO KNOW TO CREATE THE LIFE YOU WANT!

Reveals how you can manifest any reality you desire.
Put an end to all your limitations & acquire the knowledge you need to create all your desires. The best of everything includes the full range of subjects in the four EN websites.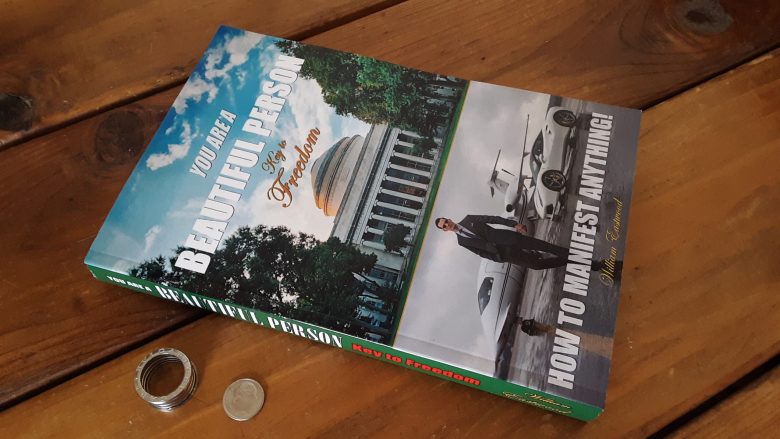 Imagine what a life of complete freedom, and abundance of whatever you want, would be like. This course will show you how to obtain this level of freedom from all limitations.
Achieve the highest level of manifesting ability. Not enough money or love? Unfulfilled relationships? Unrealized dreams? If you wish to have freedom from all limitations, and are adamant about having what you want in your life, this is the right book for you.
Nothing is as we were taught, there is a new art and science to be learned. You exist at the center of a web of probabilities. Each thought and emotion you have will alter what manifests next in your life.
RESEARCHING CONSCIOUSNESS SINCE 1975

Achieve all your aspirations with

POWERFUL

EN books
EARTH NETWORK BOOKS By William Eastwood

Anything is possible. Create your dreams. Start today!..

KNOW WHO YOU ARE: We need to wake-up within the dream, and enter our true life.

Anything is possible.

Create your dreams. Start today!
.

THE SECRETS OF THE UNIVERSE UNVEILED: A sample of chapter one of the EN course.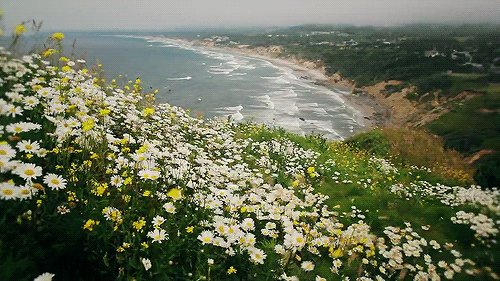 The secrets to success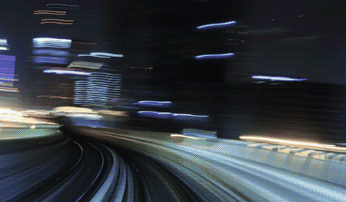 C = Ef:  MIND OVER MATTER - FAST TRACK TO SUCCESS
Your Fast Track to Success  link (C = Ef) above loads in milliseconds

MIND OVER MATTER POWER
Get the facts from the best sites
How Your Thoughts Create Matter & Your Reality
I highly recommend thoughtscreatematter.com because it has one of the best scientific explanations, quantum mechanics and is easy reading for just about anyone.
Recommended website: Thoughts Create Matter
Consciousness Science & Conscious Creation: Metaphysical Life Plan for Success.
---
Categories: Consciousness Science & Conscious Creation: Metaphysical Life Plan for Success. How to create a plan to succeed based on consciousness science, conscious creation and metaphysics. How Do I Create a Life Plan for Success? Metaphysical Consciousness Science & Conscious Creation to Succeed. How do I create a life plan for success? Click on our site and books to learn more.
How Do I Create a Life Plan for Success? Metaphysical Consciousness Science & Conscious Creation to Succeed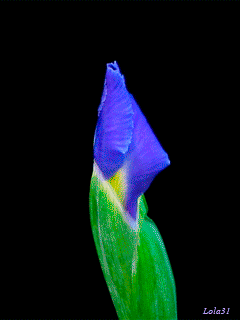 The more thought energy and desire you give to something you want the more power it has to manifest. If you keep this up, you will be amazed at the results you will get.
After proper visualization you may feel bursts of inspiration, and at times you will be driven to take specific actions toward your goal. Be sure to move in the direction of the goal.

MIND OVER MATTER:  Ef = C: FAST TRACK TO SUCCESS

Power Principles



Click on rotating earth at the top of every page to get your daily affirmations.
---
The concepts conveyed in this website are within these books.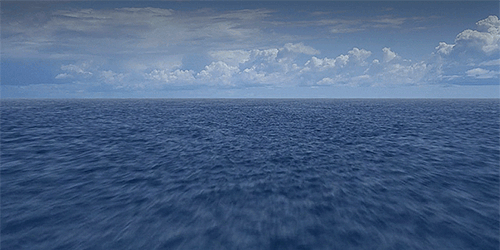 www.MindOverMatterPower.com