---
The author of this article, William Eastwood, worked for a Yale University professor on a secret invention at a private research and development facility at age 13. This is documented in the public record.
Eastwood's 45 year study / 25 books reveal that intensity, conditions and other factors determine when your thoughts are projected into events. He has a daily post to help you create the life you desire.
Founder of:
Internal Science.
International Philosophy.
The Inner UN.
The Altruistic Movement.
"C = Ef = M"
How Do I Manifest Positive Thinking? Can Thoughts & Emotions Materialize Physically?
---
How do I manifest positive thinking?
How do I manifest all my best thoughts?
How do my thoughts and emotions materialize physically?
I will answer these questions now.
How do I manifest positive thinking?
---
To manifest positive thinking, get inspired, imagine the best from the end, work toward your goals and have faith. When you have done that, let it go and relax. Enjoy your life and appreciate what you have. Do not try to force positive thinking to manifest. What you appreciate in life expands. Effortlessness is the word of the day.
Adopt the attitude that creation is easy.
The Universe or your inner self will manifest your positive thinking within the context of whatever is working in your life. Positive thinking will not manifest as easily in those areas where you have doubts or problems. Focus on what is working and manifest your positive thinking in those areas.
When you are singing with joy as you are skipping down the street on a perfect summer afternoon and you visualize a twenty-dollar bill, you may find one on the street (I know because I have done it). But if you fear that you cannot pay the rent and do the same, you are not as likely to find  money on the street.
Scroll down or use the table of contents to continue reading the article.
Are you too busy to read a book?
There's a fast and powerful way to manifest your goals.
Just listen to this audiobook to achieve your goals
---
You should be asking yourself, "How do I make this the best day possible?" first thing in the morning every day. This book can help you to do that, to be positive and focused on what matters most every morning.
Just listen to this book before you go to sleep and/or when you wake up, and the law of attraction does the rest.
It is critically important that you  paradigm-shift to a new worldview based on international philosophy to be an effective person who can manifest anything. Contains all the lessons you need.
45

years of research go into every publication
Also available in eBook format
---
The eBook is the same book. It also can be read aloud to you with most programs and apps.
"How Do I Make This the Best Day Possible? Manifest While You Sleep."
The vast majority of people on earth will struggle endlessly and will make very little progress in life. That is what does not work.
The only thing that works is positive thinking. If you work toward your goals but do not change your thinking your gains will not endure.
You have to keep the feeling of your wish fulfilled constantly alive in your thinking. You must feel your goal realized surrounding you and live in passion and positive consciousness.
These insights are provided as a result of a 45-year study applying conscious creation principles.
NBC NEWS REPORT Universe is conscious
Scroll down or use the table of contents to continue reading the article.
NOW AVAILABLE
---
Beautiful • Extensive • Advanced
New edition 2023.
45

years of research goes into every publication
YOU ARE A BEAUTIFUL PERSON 
---
A complete course with everything you need to know to apply The Secret — The Law of Attraction — to create the life you want.
Can emotions materialize physically?
---
Yes, emotions are the most powerful of all subjective projections. They will always manifest. They will have immediate transformative effects.
You manifest positive thinking by means of high emotional intensity.  You must also have congruency of beliefs, a good worldview, confidence, energy and faith. Add to that all the recognized positive attributes such as industry, good plans, resolve and perseverance and you have a recipe to manifest your positive thinking.
Click above to learn more
Scroll down or use the table of contents to continue reading the article.
Opportunities are a product of thoughts and emotions
---
As you do not have to understand the internal dynamics of muscles in order to become an Olympian, you do not need to know how events are formed to manifest your positive thinking. To manifest your positive thinking be positive and have confidence in yourself and the process.
The conditions, circumstances and events in your life come about according to what you think about yourself in relation to your life experiences. How you frame and react to current events is crucial. This is because your thoughts, moods and emotions become events. If your thinking is positive you will gain, and if your thinking is negative you will lose those gains.
Positive emotions and a feeling of gaining are critical because if you feel you are losing you will not gain by your positive thoughts. The opportunities in your life appear or disappear according to your thoughts and emotions.
Scroll down or use the table of contents to continue reading the article.
45

William Eastwood's 45-years of research brings you everything you ever wanted!
A powerful gift to yourself or others
---
How are you restricted and why?
---
Your range of options and freewill is restricted. You do not have the freedom to experience a desired event if your thoughts do not create the option. But if you can imagine yourself as living in the realization of the desire fulfilled, the option will present itself and you will gain the freedom to experience your desire.
Doors open to probabilities when we focus on the wish fulfilled.
Realizing this, you will understand that you are restricted or liberated in life by the nature and amount of thoughts you project. You are either a slave to your thoughts and emotions or their master.
Who are you? The question then, is to ask yourself if you are going to find the strength and willpower within you to lock your thoughts and emotions on the realization of the desire fulfilled. Will you be who you want to be, or are you going to let your desires pass you by and go unfulfilled?
I have given you the means to manifest your positive thinking, but I cannot make you think a single thought. It is your decision.
There is much more to this subject and I have books and free articles to help you improve your thinking, yourself and your life.
NOW AVAILABLE
Published June 11th, 2023.
45

years of research goes into every publication
MANIFESTING POWER BOOK
---
The purpose of our websites is to provide you with all you need to know to be successful in all areas—in intellectual and spiritual knowledge, business, finance, health, love and relationships.
Due to Einstein's theory of relativity and quantum mechanics introduced early in the twentieth century, scientists have discovered empirically that the principles of classic physics could not be correct.
The collapsing wave function, for example, introduces an observer (consciousness) and explains how the energy state of unlimited probable events is transformed into a single physical particle we can observe.
The new science after Einstein accounts for all the successes of the older classic theory and for all the data that are incompatible with classic principles (fixed time-space constraints).
QUANTUM PHYSICS MIND-BRAIN MODEL
Previous science serves as the foundation for our civilization and is thus like a locomotive barreling down the tracks that will not be stopped. Therefore, even though a new factual science proves classical physics wrong, you will find endless attacks and rationalizations on the collapsing wave function discovery online. For this reason we point out the scientific studies and summaries you can trust that you may want to view.
COLLAPSE THE WAVE FUNCTION/MANIFEST
The collapsing wave function reveals mind-matter interaction which then leads to a new scientific paradigm, a new field of science, a new psychology and new and more effective methods by which to approach life and achieve goals. The collapsing wave function, for example, is evidence of thoughts (consciousness) manifesting, which then suggests a much easier way to create what you want in life, which is what we are providing you with here.
We give you a new psychology and methods of achieving goals.
Right here, right now, we are introducing a new field of science.
Scroll down or use the table of contents to continue reading the article.
The intrigue, the mystery... what is so important about this book?
Thoughts are the same substance as matter
---
Thoughts are electromagnetic energy. The chair on which you sit is made of the same exact substance as a thought or emotion. Only the intensity differentiates a thought from a physical event or object.
We think we are awake in some dreams because this is what your thoughts do. They form convincing realities. Physicists know that matter is not solid. The universe is a convincing hologram.
Your thoughts become your reality, first in the dream state and in a deeper inner reality, and then physically. David Bohm, author of the classic college textbook, Quantum Theory, explained how a higher dimension orders this dimension.
David Bohm believed that we could create beneficial synchronistic events through willing. A synchronistic event is a seeming coincidence in which things mysteriously fall into place. Either what you have been asking for materializes or the means to create it presents itself (as a strategic connection, financing, free money, job offer or whatever). Read more…
There are plenty of noteworthy physicists who will point out the fact that quantum mechanics disproves classical physics and that our consciousness is connected to everything. Bernard d'Espagnat, for example, states that the existence of physical objects is dependent on our consciousness and that this has been proven empirically.
"The doctrine that the world is made up of objects whose existence is independent of human consciousness turns out to be in conflict with quantum mechanics and with facts established by experiment."
Scientists have used quantum mechanics to develop advanced technology, yet as a society we have not yet employed those same facts to generate a new and more factual psychology. It is time to do so.
All content, books and links on this site are based on or in agreement with the findings of quantum mechanics. The concepts presented to you here are thus much more accurate and powerful than current psychology and standard self-help methods of achievement.
Undivided wholeness , non-classical physics mind-brain science, and amazing quantum tunneling, for example, reveal that consciousness is not restricted by the laws of classical physics. Your mind is connected to everything in the universe, can bypass physical laws of cause and effect and time and space restrictions, and can permeate any seeming barrier.
QUANTUM TUNNELING NON-CLASSICAL EFFECT
Thought evolve into events
---
 Thoughts continue to exist after we think them. They attract similar thoughts and they evolve into dreams and pre-matter events. When a pre-matter event (composed of thought energy) reaches sufficient intensity, it manifests in time-space. This is how events evolve from energy to matter, and our official establishment will likely figure it out by about 2040.
The universe is idea-construction, a term introduced in Seth's books by the late Jane Roberts, my first metaphysical teacher. I was exposed to metaphysics when I was only about 7-years-old in 1970.
"As our circle of knowledge expands, so does the circumference of darkness surrounding it."
― Albert Einstein
Humans have been pulling other humans down for generations. This is done in many ways. The core belief of our civilization is a miscalculation that is driving humanity's problems. Negativity and degradation are out of control. The world is in a downward spiral. The Altruism Code stops it all now.
45

years of research goes into every book
A new international constitution to unite the world
---
A constitution for individuals and nations
---
The Altruism Code provides the way and the means
---
THE ALTRUISM CODE  is a reset button for civilization. Lets put an end to cruelty in the world and begin creating something better.
Seeming evils from the war in Ukraine to evictions, incarcerations and lawsuits are symptoms of a flawed model rather than flawed people.
Civilization is in transition. Great sweeping changes are taking place. If you take this path, you will not be adversely affected by moving with the mass currents, but will instead move in the right direction with the right science. We will be creating a new civilization.
"The Altruism Code - Your Protection" — A Constitution for a new civilization.
Affirmations = success, money and protection
---
More is achieved with the mind than we generally realize. In an interactive universe it is necessary to have the proper focus, beliefs and intent. How is this achieved?
I have developed the habit of looking at my affirmations during the day and at night. This is the healthiest habit I have developed. At any time I feel negative thoughts coming on, I can click the affirmation page icon on the screen of my phone and read the list I have posted for that day. I have four sites I can look at to find the most effective affirmation.
Often, I will read only the affirmation that is relevant or has the greatest impact at the time. At other times it takes only a second to remind my mind of my preferred thoughts and emotions.
Use what you have. Use affirmations to redirect your mind and make deposits.
If you have a phone, you can do this at any time, even at work. If your employer does not allow phones, you can ask them to allow access to my affirmation page for the benefits it will offer everyone. You can even affirm that you will be given the opportunity to do so.
Your thoughts should be thought of as tools to achieve any goal. People see time in a routine job, or waiting in a line as down-time, but these moments are your greatest opportunities to create what you want in life.
Employing affirmations in a line can bring in more money. Using them at work, for example, can raise employee morale and productivity, circumvent conflicts and help everyone to focus in a positive direction and make more money as a result.
Belief, expectation, faith, assumption and wishes are all energy that manifest, yet these are all a product of thought. There is nothing that cannot be created with affirmations.
Is there something you want? The proper affirmation can immediately create in on an inner level, and another affirmation can propel it into physical form.
There is no reason on earth for anyone to be depressed. The reason why we have depressed people and mental illness in this world is because we have a dysfunctional psychology because everything we have been taught is wrong!
How do I manifest all my best thoughts?
---
Once you realize that you create your life with your thoughts you immediately have the knowledge you need to change your experience for the better.
Realize that your positive thoughts are your ticket. You do have the power to change your reality by changing your beliefs, thoughts and emotions.
Your dominant beliefs, thoughts and emotions manifest physically as events and objects. Yet you develop these beliefs one small thought at a time. Big things always start small. Whatever you focus on you create more of.
Take responsibility for every subjective act. Realize that every thought is a reality that has an affect for which you are responsible. Each thought and each emotion you have alters your life in some way.
If part of you thinks you wont have enough money to pay a bill or get a new car or whatever, then you must realize that you can change that small inner voice simply by saying an affirmation.
Scroll down or use the table of contents to continue reading the article.
It's all so easy!
Assumptions are belief. Anything you assume to be true you tend to create physically.
If you want to change your life, just change what you are telling yourself is true in your head. A situation can have any outcome. The outcome is set by you. If you tell yourself in your head, this is going to work out, or, the result will be positive, then that is what you tend to create. This is why affirmations are so valuable.
Begin to change your life by applying affirmations on a daily basis. If possible, learn to think in affirmations.
Manifesting anything you want in life is easy when you know how. Begin to create your dreams now!
Thinking right is getting it right
---
Do not let your thoughts and emotions control you. You are meant to control them. You must believe you can, and you must make the effort necessary to do so. If you do not, nothing else will work.
Nothing you do physically is stronger than what you think and feel. If you pit working hard to make money against a belief that you do not have enough money, the belief will always win. It is okay to work hard, and you should work at times, but you must also think right. If you do not think positive, do not expect your life to be right.
Thinking right is getting it right. Once all your beliefs agree, and all your thoughts are focused on your ability to make money, money will show up everywhere.
If you believe life is easy and money comes naturally and effortlessly to you, then that will manifest as your reality. Simply make a statement to that effect and your silent affirmation will create that eventuality as a fact for you.
NOW AVAILABLE
Published June 11th, 2023.
45

years of research goes into every publication
MANIFESTING POWER BOOK
---
Your thoughts tell you where you are headed
---
Your thoughts show you where you are going. Review what you are thinking from time to time. Evaluate your thoughts about money and your progress moving in that direction. This will give you a good idea of your current trajectory in the area of financial gain.
Whatever you are thinking now is what you are going to be experiencing in the future. If you do not like what you see, then you will need to make some changes.
Are you positive at times and negative at other times? Do you have negative moods? Realize that your life and who you become is a result of your thoughts and emotions. The only way to change your reality is to change your beliefs, thoughts and emotions.
The reason most people fail to achieve what they want in life is due to lack of consistency of focus. If you want to achieve a goal you must focus on the goal. If you want to manifest money you must focus on having and receiving money. In your mind's eye see the money. Affirm money is coming to you in expected and unexpected ways.
Put a lot of energy and enthusiasm into your goals of manifesting and achieving wealth. There is always a way to get a bit more excited. There is always something to think and do to move in the right direction.
The mind tends to believe whatever it focuses on. If you are focused on all your accomplishments and virtues the mind starts to believe in that.
Whatever you tell yourself is true you create as your reality.
Bring More Kindness & Love to the World
45

EASTWOOD
45 years of research goes into every book
What are you going to do to change your life?
---
Your beliefs manifest as your reality
---
You must work with your assumptions and beliefs. If you have too many negative experiences in life you must find a way to change your beliefs in those areas and avoid having those experiences drag you down.
If you believe that you cannot change your life, then that becomes true for you. If you believe that you are undeserving, or that life or success requires suffering, then that becomes true for you. If, however you change those beliefs, your reality will change accordingly.
The most intelligent belief is the belief that your thoughts form your reality. Do what you need to do to convince yourself, because the stakes are high. The more fully convinced you are of your ability to manifest money the better the results you are going to get.
If you do not yet have a lot of gains you can figure out how to imagine you do. There's millions of ways to imagine what you want. There's infinite ways to feel good, count the positives and to acknowledge your blessing.
There is a certain amount of effort and learning necessary to change events by changing your thinking. It is possible to do if you are willing to apply yourself. Regardless of your position and circumstances in life, you can change your life.
You change your reality one little thought and emotion at a time. Building up positive energy is like putting change in a piggy bank. You change your life by making constant deposits of positive affirmations and feelings. As you build positive internal energy reserves your capacity to attract and activate positive events and probabilities increases.
You must look at all the beliefs you hold and realize that your life is a perfect materialization of what you believe. To believe you are powerless is to render all your efforts futile. To believe you can achieve anything you put your mind to, however, will bring about whatever goal you have decided on.
If you want to change your reality, you must either make lists of your beliefs and make the necessary corrections, or you must change any negative ideas that come to mind during the course of your day.
Move whatever is best in your life right now to the forefront of your attention. If you think nothing is good, move the least bad thing to the forefront of your attention.
Put the best first, always. Write it down, talk about it, think about it, analyze it, figure out how it came about. Just make sure you are doing whatever you can with it. As you practice it becomes easier. Soon you will become a natural at paying attention to what is right.
If you keep this up you will eventually compile long lists of positive developments in your life. You can then react to each gain with greater conviction.
If you keep this practice up and make it a way of life eventually you will have so much positive stuff happening very little effort will be required. Once you realize how well this works you'll never want to stop.
No matter how much prosperity and amazing good fortune you have you will want to find what is the best of the best and bring it to the forefront of your attention.
Invisible Barriers to Your Success
No matter how high you go, imagine yourself at the next level. This is another trick I have learned well.
If you get something you have been wanting for a long time, use it as leverage to imagine yourself at the next level. Always place your imagination ahead of where you are.
Stay as positive as you possibly can
It is important to stay in a positive mood at all times. Your personal strength as a person is in your ability to remain in a positive mood and focused on the positive. Joy is power. Most people who fail do so because they have a reactive mind and cannot resist the temptation to get upset.
Using an analogy: Two wolves are always fighting. One represents despair and failure. The other represents hope, joy and the achievement of whatever you want.
Which wolf wins?
Answer: The one you feed.
New science application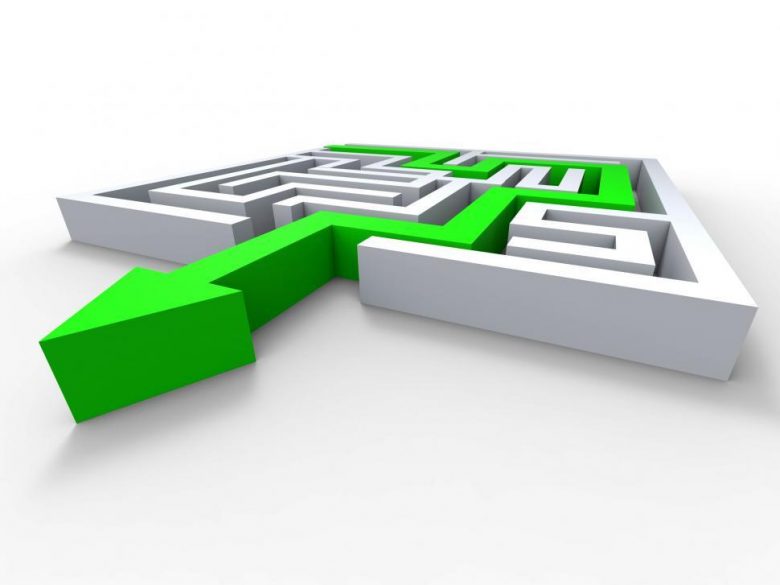 When you manifest something positive, such as a book that represents the truth and the answers you are seeking, maintain that book and whatever represents what you want in your life as best you can.  This creates an energy pathway for more of the same to come into your life. It also connects you with the author and all others who are connected to the object and/or information it represents.
This is the only way you can change the patterns in your life. If you want to materialize a better quality physical experience this is what you do. You bring what you want into your reality. I have done this and always have my favorite, most powerful books at arm's reach.
It was not necessarily easy to bring these books to you. Those who expose ignorance often pay a heavy price and many are shunned or attacked. This is true of people like Edgar Cayce, Nicola Tesla, David Bohm , Robert Jahn of Princeton and myself, William Eastwood.
I urge you to buy whatever books you can comfortably afford from your favorite metaphysical authors. There are many other benefits in doing so. A purchase is an affirmation of your manifesting power and prosperity, and it is a testament of your determination to improve yourself and your life.
Practically and symbolically, correctly made purchases are extremely important, not just to you but also to those who make these metaphysical books available to you.
As a heart pumps blood, the void created in each pulse draws in more blood, and this is how energy behaves. You must give or outflow energy to receive. In religion and spirituality this is behind the Golden Rule concept.
Your most valuable possession will always be yourself. If you do not invest in you, then you are saying that you are not important. Those who do not invest in improving themselves and their abilities, do not draw more (ability, quality, etc.) from the universe.
Learn to manifest quality and value in yourself. Learn the art and science of living a good life and manifesting what you want in life. Bring forth that which you seek.
Holographic reality: Events are a projection of your mind. ThoughtsCreateMatter.com
A new science and philosophy of life. ThoughtsCreateMatter.com
Exactly how thoughts create reality. MindFormsMatter.com
The world is your creation; you can have anything you want.  MindOverMatterPower.com
Secret Wisdom Books by William Eastwood. Lulu.com
How Do I Manifest Positive Thinking? Can Thoughts & Emotions Materialize Physically?
© Copyright 2019, 2020, 2021, 2023, By: William Eastwood.
William Eastwood is an international political influencer
A self-made author of over 20 books.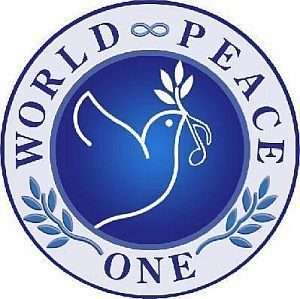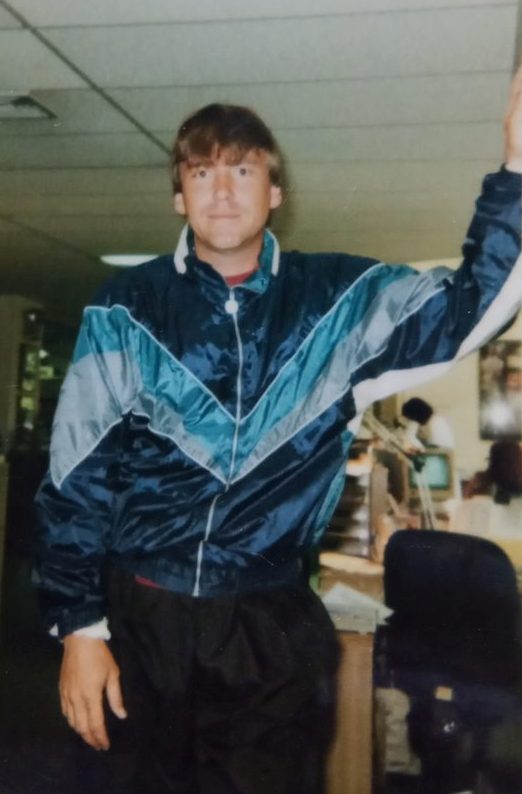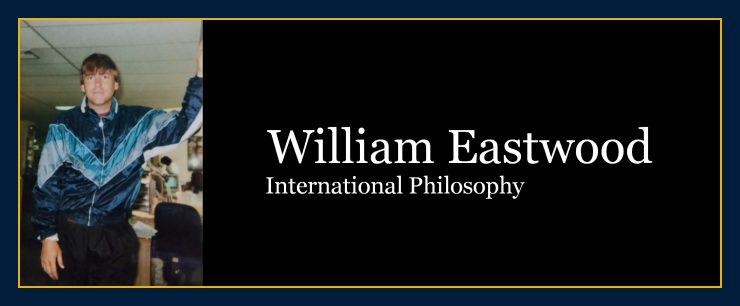 The full time-line and history of William Eastwood and his work
---
This is the most complete account on all five websites.
A philosophy that works LIKE MAGIC!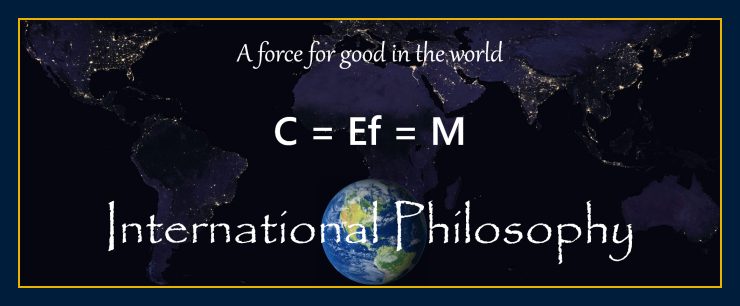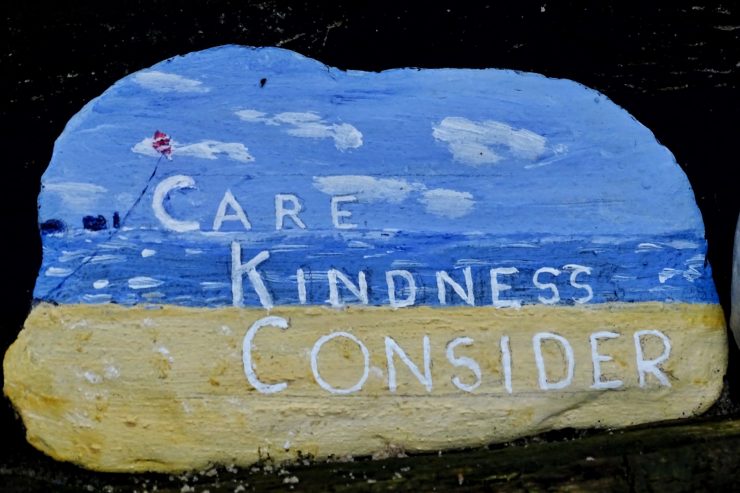 There are a lot of things that traditional science cannot explain that can be understood through the lens of Internal Science.
My literary agent in New York says that most people in the world today are unintelligent, and that only a sliver of intellectuals and professors are capable of understanding. I beg to differ. I explain Internal Science in ways people can understand.
---
Categories: How to Materialize Positive Focus & Thinking. Mind over matter. Thoughts create reality. Mind forms matter. Metaphysical manifesting techniques. Thoughts & emotions manifest physically. Positive thinking manifests as positive events & reality. How to materialize money, and positive thoughts and emotions. How do I manifest positive thinking? Metaphysical school & books. Click on our site and books for more information.
How Do I Manifest Positive Thinking? Can Thoughts & Emotions Materialize Physically?
The chair on which you sit is made of the same exact substance as a thought or emotion. Only the intensity differentiates a thought from a physical event or object.
Your personal strength as a person is in your ability to remain in a positive mood and focused on the positive.
The concepts conveyed in this website are within these books.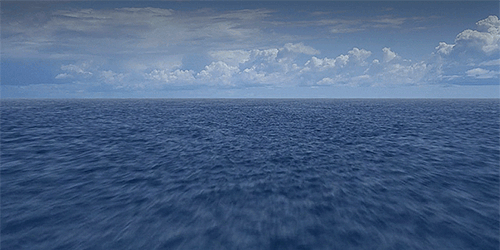 www.MindOverMatterPower.com