---

Time & Space Are a Projection of the Mind: A Journey Out of the Illusion
---
Are time and space a projection of the mind?
How can I escape the illusion of my senses?
I will answer these questions now.
---
Yes, time and space are a projection of the mind.
"Holographic Universe theory, by David Bohm, Albert Einstein's friend and colleague, supports that premise.
The brain forces you to project a three dimensional environment and self moving through an apparent time progression from birth to death. While it is an illusion, the illusion we call reality has great meaning and purpose.
FIVE NOBEL PRIZE WINNER'S FINDINGS
---
I will help you escape the illusion because that is what I have done. You will escape the illusion and your limitations if you can follow me on an exciting journey out of the illusion and into the beautiful and eternal reality of sound science and reality fact. It is only then that you will be able to solve your problems, achieve your goals, live safe and manifest your dreams.
CAN & DO YOUR THOUGHTS CREATE YOUR REALITY? DO SCIENTISTS BELIEVE CONSCIOUSNESS CREATES MATTER?
Many top physicists do know that thoughts create matter and reality
It is the rest of science, media and the world who do not want to listen to what they are saying.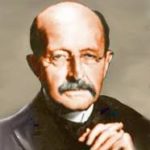 Max Planck,
Nobel Prize
Winning
 father of quantum mechanics says,
"I regard matter as a derivative from consciousness."
— The Observer,
1931.

Max Tegmark (Click button for MIT paper)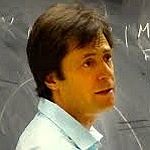 Max Tegmark of MIT, says that consciousness is a state of matter.
CONSCIOUSNESS IS A STATE OF MATTER: MIT
New history-changing science transforming our personal and collective reality at this time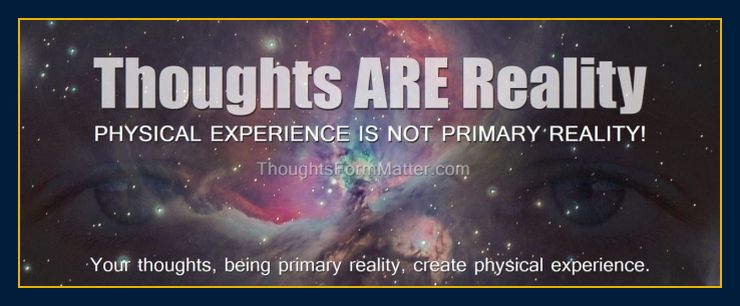 An explanation of how consciousness creates matter is inherent in wave-particle duality. The concept of an alive universe, a universe entirely composed of consciousness, is supported by the greatest scientific discovery of all time.

In his 1924 Ph.D. thesis and groundbreaking contributions to quantum theory, Nobel Prize winner, Louis de Broglie postulated the wave nature of electrons and suggested that all matter has wave properties. This concept is known as wave–particle duality, and forms a central part of the theory of quantum mechanics.
These theories are tested and proven to be facts. We know that quantum mechanics is correct because the mathematical algorithms are consistently relied upon in scientific applications and to build advanced scientific devices that work amazingly well.
The wave-aspect of anything in nature is an energy field that contains huge amounts of information.
What is a thought but an energy field containing information?
Both waves of matter and thoughts are electromagnetic energy. Matter and waves are the same thing. The facts are right in front of us.
Your unlimited true nature & matter creating consciousness
Your mind is connected to everything in the universe, can bypass physical laws of cause and effect and time and space restrictions, and can permeate any seeming barrier.
Non-classical physics mind-brain science is superior to all previous models on which traditional psychology and self-help are based.
QUANTUM PHYSICS MIND-BRAIN MODEL
COLLAPSE THE WAVE FUNCTION/MANIFEST
THE HOLOMOVEMENT & UNDIVIDED WHOLENESS
QUANTUM TUNNELING NON-CLASSICAL EFFECT
The science on this page supports the primary purpose of this site — to empower you to be successful in all areas — in intellectual and spiritual knowledge, business, finance, health, love and relationships.
This site is personal self-transformation wisdom that is meant to be exciting and fun to learn.
---
For something to be true it must make sense to the heart and mind. But that does not mean you need a scientist to go to the next level and to create the reality you want to experience.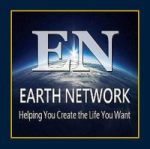 Many people are searching for a scientific finding that will validate what they feel on a deeper level. That is good, but if you are a person that insists on a dry traditional scientific explanation for everything, that requirement can restrict you. I am moving you closer to your own heart and intuitions as the arbiters of truth.  A greater range and experience of love and understanding is available to you. Read more.
All of this is leading to a new paradigm, the paradigm I have lived by for almost 50 years
When we look at a tree we do not see the roots, but we know a tree has roots. The same principle holds true for you. Your consciousness has a deep inner reality.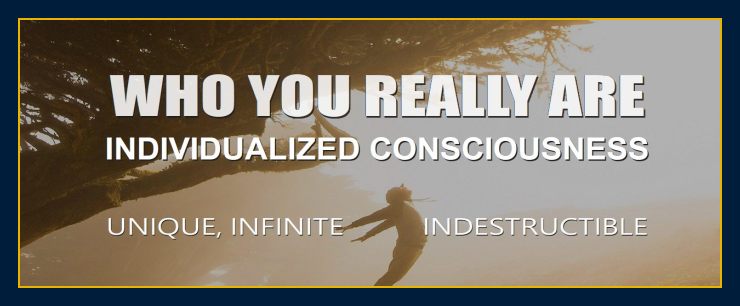 Click above to learn more
CONSCIOUSNESS IS A STATE OF MATTER: MIT
---
If reality is based on a set of false premises, I will base it on a new set of propositions which will ultimately be seen as being true. By building on an accurate set of fundamental propositions we will therefore create a solid understanding of reality and where we stand within that reality. Normally self-help does not do this but instead addresses you at the level of the false premises. You are told you are a physical being situated in time-space experiencing a real physical world that is singular and exists outside of yourself.
The incorrect assumptions seem too obviously true to question and this is why most self-help addresses you from this inaccurate position within reality. Even metaphysical self-help will often tell you how to apply positive thinking or methods of manifesting without first addressing the false set of premises on which our understanding of reality and methods of achievement are based.
When we have a set of incorrect set of assumptions, everything that follows is faulty. If we build a house on a foundation of concrete which has the consistency of soup, that house will fall into the mire. And so it is with our official mainstream worldview that comes from a combination of materialistic science on old religion. Nothing can be achieved when your efforts are based on false assumptions.
From a new understanding of our place in reality, however, we will be able to act effectively to change that reality. We will be able to solve our problems and achieve our goals with speed and rapidity.
Most self-help begins in the mire of myth. You are told how to manifest what you want without explaining the concept that you are consciousness in an infinite present moment.
You do not exist in time and space. Time and space are an illusion projected by the brain. If you are new to this concept, I must impress on you the fact that the actual science to support this new proposition about reality comes from Einstein's colleague, David Bohm.
The deeper concepts, however, extend on the scientific base provided by David Bohm but are not the work or thinking necessarily of David Bohm.
I have thus far explained that reality is recreated millions of times per second, that the room around you is an ongoing projection of consciousness, the brain and five senses. However, there is a lot more information that I have left out because it can be somewhat difficult to explain. It is not difficult to explain because it is complex, it is difficult to explain because of the reader's mistaken assumptions about reality and who and what they are.
A person goes to school to learn a set of false premises on which they base their understanding of themselves and reality. By the time we reach adulthood, this picture of reality has solidified in the mind and is supported by the additional education we have received over a period of years which is built on the faulty premises about reality.
Non-Classical Physics Thoughts ARE Reality
The first flawed or incorrect assumption is that we are in a physical world. The second flawed premise is that we are separated from objects by empty space and tie and therefore are at the mercy of cause and effect. The past, as well as objects in space seem to be unreachable in certain respects due to the bottom rung wrong assumptions.
The human identity is a dimension of existence that creates its own reality. You are experiencing a dimension that you create through the brain and five senses and you do not exist in the same reality that other people inhabit. They too are projecting and constructing the physical illusion with their brain and five senses. The only reason why we think we are in the same reality is due to subconscious telepathy.
All games have rules, and the game we are playing has rules. Those rules exist as agreements we make when we are born into time-space. For the game to be believable we have to agree on some basic assumptions that we live in a world that exists around us, that it has countries we inhabit and that we are physical human beings. However, these are the rules of the game that are agreed upon to make the illusion seem real. These rules make the game work the way it does.
Are you trapped by the illusion? If you cannot accept the possibility that you are engaged in a projection you agreed to participate in before you were born, then you will reject the true nature of reality in favor of the collective illusion and therefore will forever be trapped by your own game and illusion. The reason why it is difficult for me to explain reality is because that is what most people do. They reject the ideas I am attempting to convey out of hand. They cannot reject the illusion they have learned is reality, and they cannot escape the limitations forced upon them by their own insistence on remaining in the illusionary view of reality.
If you are such a person, read no further or proceed for the fun of it to see where this goes and what I have to say. You have nothing to lose by doing so and the world to gain if I am right.
I have said the reality is psychological, but reality is not singular. There is no one world in which we all inhabit. We are not born into a physical world and we do not live our life in time and space, progressing from childhood to adulthood. Instead, the brain projects the illusion that we do so live in time and space. it does so because of our beliefs and because we all agree on those beliefs telepathically.
I have not yet gone where I am about to go.
The old views come from the bottom. By bottom, I imply the view that you are a physical being existing in time and space, and are therefore limited in your selection of physical experiences by what is available within the present moment in time and space. From that view from the bottom, infinite time and probabilities are mere intellectual concepts rather than workable material from which you can choose to create your present experience.
You are completely recreated in each instant. You do not come from past states. The past does not create the present, and the present does not create the future.
Instead, reality itself is a product of identity. Everything that will exist in the future already exists. Rather than viewing yourself as moving through life from birth to death you need to see yourself as existing at the center of an infinite present moment in which all of reality exists. There is nothing outside of this range, yet within this range of action you can experience any reality you desire. Anything that can be conceived and believed can become your reality.
You create events according to your beliefs and identity. Beliefs draw experience from the infinite pool of probabilities of which you are centered within.
Present states are not a product of past states, experience is a product of identity because identity is all that exists. The past does not cause the present effect. Instead, you are in simultaneous time creating by drawing on probabilities that exist in an infinite sea if existence. You exist at the center of probabilities extending out from you in every direction. In this vast present, the future and past are not removed from you but are immediate and alive, still evolving pools of identity and experience from which to draw to create your present life moment.
You draw from these probabilities first by the shared root assumptions that you agreed upon when you agreed to play the game. You did that when you were born. As an infant you subconsciously tuned into the core beliefs of those around you and learned how to perceive what they did. At age one you could see past and future probabilities (people around you) but by age five you were pretty much locked into the one-world-view and the limited conception to time and cause and effect of those around you.
---
Identity and consciousness are interchangeable terms. Your beliefs attached to your concept of your identity and composing your concept of identity determine what aspects of infinite reality become perceived (by the brain) as present experience. The brain coordinates through the five senses to then project that illusion or physical version of an inner reality and primary state.
The senses not only perceive as science understands, but they also project reality, and this is what science has so far neglected to understand with exception to David Bohm and the new emerging quantum consciousness theories that are becoming more popular among scientists at the time of this writing.
All that exists is consciousness or living identity. Nothing exists outside of consciousness. Consciousness is identity. Identity determines what will be experienced.
When we come at life thinking we exist in time and space we come to believe that we are separate from the unlimited probabilities which compose the infinite present moment. When we view ourselves through the myths of time and space, we think that the past state is no longer and the future state is yet to be. We therefore do not see that past and future as a pool of probabilities to draw from to form our present. In doing so we deprive ourselves of many possibilities that exist outside of our narrow concepts of identity and reality.
Our options in life are then controlled by the myth of cause and effect in a time context.
I intend to convey a new view of reality and selfhood that brings one out of the myths of past generations. You are a portion of All-That-Is existing within an infinite present moment in which all that ever did exist and ever will exist already exists.
WILLIAM EASTWOOD
A JOURNEY OUT OF THE ILLUSION explains how each person is a separate dimension of existence. Each person creates time and space. Understanding will change the world as we know it.
If you want to understand more, read my books, real school and my more advanced posts and/or get the book I am writing now of which the above material is a portion.
The article you just read was taken from the beginning of a soon to be available book by William Eastwood: Book title:
---
---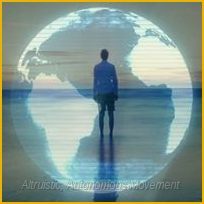 The complete philosophy on the four EN sites is universally applicable; meaning it can potentially solve every kind of problem. There is starvation in the world... children suffering... conflicts to be resolved (see: EN mission statement).
Because Earth Network websites are funded through book sales, when you buy a book, consider it a donation helping people around the world (see: Mission Great Civilization).
---
---
Aspects of classical physics have been disproven. Matter and consciousness are the same thing.
We are joining forces with top physicists in a break from established thinking to create a new kind of science to bring people the answers they deserve.
The multifaceted solution — the unveiling of new science  — is outlined in our about us page (below).
Click above to learn more
Your senses project your reality and then perceive that reality.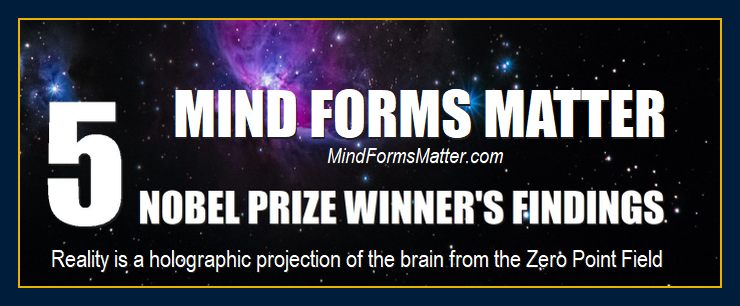 You are in control of your experience. At any time, matter can be completely changed by the activation of conscious thought. Your environment is a product of your thoughts and emotions. By projecting the specific thoughts and emotions that embody your desires you can immediately begin a process of change.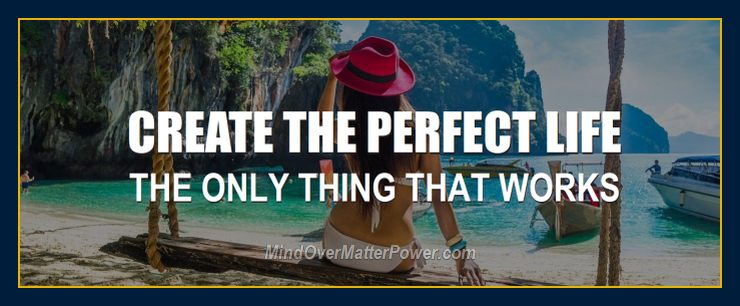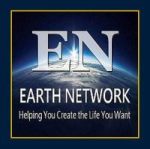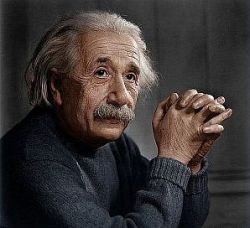 "Great spirits have always encountered violent opposition from mediocre minds."
— Albert Einstein

Time & Space Are a Projection of the Mind: A Journey Out of the Illusion
© Copyright 2021, By William Eastwood.
Primary article concludes here.
---
FOUR SCIENTIFIC EDUCATIONAL SITES — ONE PHILOSOPHY
A singleAMAZING philosophy!
100's of articles!
4 EN websites!
They are meant to be used together.
Click between them!
Click below for more complete list of articles.
Click below for ThoughtsCreateMatter.com home page.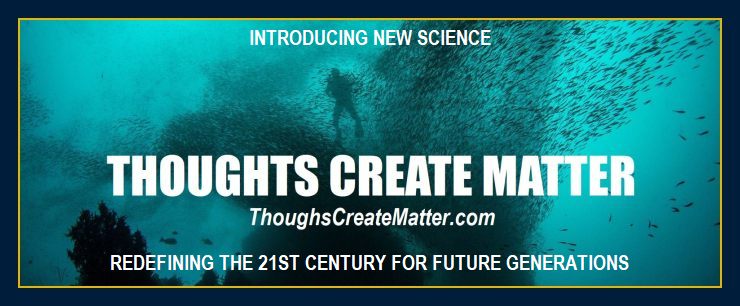 MIND OVER MATTER POWER
Get the facts from the best sites
How Your Thoughts Create Matter & Your Reality
I highly recommend thoughtscreatematter.com because it has one of the best scientific explanations, quantum mechanics and is easy reading for just about anyone.
Recommended website: Thoughts Create Matter
Time & Space Are a Projection of the Mind: A Journey Out of the Illusion
We are given the ultimate gift: What we believe we create. Knowing this immediately weakens the problems we may be dealing with in our life. Recognizing the power and integrity of the self is often all it takes to change your destiny.
The intensity that determines manifestation is a factor of conviction, emotion and expectation. Vivid thoughts, belief and emotions are the bedrock on which physical events are formed and not the other way around.
---
Categories: Time and space are a projection of the mind. Your mind, brain and five senses project your reality. Holographic universe theory. The new science revamping our understanding of reality. Thoughts create matter. Mind over matter facts. Click on our site and books to learn more.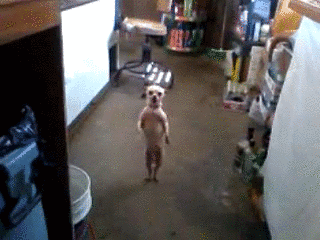 The concepts conveyed in this website are within these books.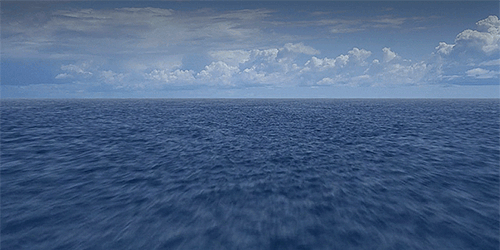 www.MindOverMatterPower.com