---

Metaphysical Philosophy: Consciousness Science Education & Books. Metaphysics Conscious Creation
---
Consciousness science education
This is an exciting time to be alive. Currently we are in a worldwide paradigm-shift. This means that at least 50% of the population have made important realizations.
Even if there are many social problems, they are healing in nature; what is called a healing crisis because it encourages and sometimes forces beneficial changes that need to happen.
You have a third choice
The scientific paradigm provided to you on this website is neither religion nor mythical science. It is instead based on an advanced science that has been largely overlooked or denied in mainstream thinking.
This third line of belief is an independent option outside of old religion and old science. It is superior to both because it is based on the study of the actual nature of life as demonstrated in the findings of quantum mechanics.
Click above to learn more
There is no

singular, one-world

time-line.
You do not progress in a lineal manner within time from birth to death.
You are not a three-dimensional self moving through three-dimensional world from birth to death.
You and the world do not exist that way. Nobel Prize winner's views.
The world does not exist outside of you (around you).
That world seemingly "out there" is not the real reality you are in.
You are not in a single objective reality which you experience as being relatively outside of your control.
What you see around you and who you apparently are now is only part of your reality.
The truth is much more beautiful than you can imagine.
Nothing is created in physical reality.
You select probabilities
Physical reality is the movie or program playing on a much greater, finer set that is you true reality.

You are creating the movie, and you are so good at it, that you mistake it for all of reality.

You are in the set and the movie at the same time.

It may seem like the movie is real, but you are creating it by selecting and inserting scenes.

The scenes and details are selected elements of probabilities.

You chose events from a supply of probable events in the same basic way you choose ingredients to bake a cake, or an artist chooses color paints from his pallet.

Probabilities are selected by what you think.
Scroll down for more on how you select probabilities.
This is that third choice. It is the way out of personal weakness and all the problems in the world that are a result of the other two main belief systems. If you have not already done so, by trying the third independent option you are giving yourself the opportunity to thrive in the strength and power of correct belief.
The mechanical paradigm of traditional old-school science does not recognize an inner source sustaining humans and existence. In this model we are like a tree with no roots. It offers us no room for belief in an inner sustaining reality or the ability of thoughts to create matter.
With this third belief system, however, it is possible to be scientific and spiritual at the same time. Within this paradigm the scientific and spiritual do not conflict with each other.
Instead of being like a tree with no roots, your inner source of existence is recognized and suddenly everything makes sense. This is a philosophy that will include the inner reality that gives meaning to your life and previously unexplainable events. The scientific paradigm of David Bohm can include a wide range of phenomena from ESP to reincarnation, to multidimensional experiences, depending on your personal beliefs.
Unlike mechanical science, this third option does not automatically preclude what your own life experiences seem to suggest is true. If you sense deeper meaning in your life, an extended spiritual existence and/or inner guidance or synchronicity, you may now find a perfectly scientific and logical explanation for all of that in the third choice.
This third choice does not see reality as random and soulless, or tainted and beastly. Instead it views humans and all life as triumphant consciousness which is proven successful by virtue of your existence and the positive nature of your life as interpreted through the lens of this paradigm as offered by myself (William Eastwood).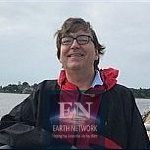 "Consciousness creates reality and thoughts form matter! If you want to be powerful you have to go by the facts about reality and that means discovering the truth! Otherwise you are as blind as a bat and ineffective as a sloth!
"Our social problems are a kind of healing crisis which are meant to lead us to the answers. The truth is more positive than we can presently conceive.
"Overview of David Bohm's views and principles of application.
"We are currently in global paradigm shift."
— William Eastwood
Reality is tremendously beautiful and successful. We are consciousness that have achieved the ultimate triumph of existence, creativity, altruism and love. As we become aware of this beautiful nature of existence, our world will begin to reflect our newfound worldview.
The world is your mirror, reflecting what you believe. If you believe the third choice you are spared all the negative elements of the mainstream, and you do not have to sign up for anything negative.
This material will liberate you from the concept of sin and will disentangle your thinking from ideas based on mechanical science which are equally disadvantageous. At the same time, you will gain recognition of your true, altruistic, powerful and eternal creative existence.
You do not have to think of disease as attacking you, for example, and so you become immune psychologically. You do not have to think of life as a struggle and so can relax and effortlessly manifest your dreams. You do not have to think of yourself as a beastly animal with savage impulses and so you can have peace of mind and act altruistically in line with your true inner nature. You do not have to see yourself as being given only one life, but can broaden your belief system to become aware of the greater portion of your identity. The list goes on.
We are basically creators, creating unlimited existences, with all that implies.
We are a portion of the the one unbroken holomovement of eternal consciousness, but we are individuals in the true sense of the term, and that individuality is indelible and indestructible. 
Unlike mainstream religion and old science steeped in primitive myths, this science and philosophy of life invests the individual with a degree of power that is unmatched in traditional views.
Our official beliefs take power away from the individual and invest it in the institution or selected leader that is supposed to know better than you what you need to think, do and believe, thus feeding dependence on authority and promoting weakness of self, the basic definition of a cult.
Here you will find just good, clean individual rights and power that have been denied because the downtrodden ego wants to see the world as others do, and believe as they do, no matter what the cost.
All great historical advances are based on an increase in recognition of individual integrity and rights.
The stubborn modern era myths that hang on in about 50% of the population are as significant and extensive as myths of the past. The entire civilization is steeped in a mythical view of reality.
If you study this material long enough, it is inevitable that you will come to this conclusion. The more open you are to the idea, the more the evidence begins to present itself.
Our civilization has in the past thought that matter (the brain) forms ideas, but it is just the opposite. Ultimately, everyone will discover that the events they experience are holographic projections; manifestations of "past" thoughts.
How you are creating a three-dimensional movie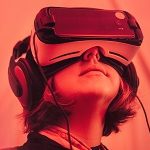 Imagine that in your living room you put on a holographic headset. At the click of a switch you seem to no longer be in your living room.
Your senses are now telling you that you are actually on a tropical beach. As you reach down to touch the imaginary sand, sensor pads in gloves you are wearing give the sensation of pressure on your fingers.
This is an analogy to explain the purpose of your body and brain. Your body and brain are like a holographic headset that allows you to perceive a 3D movie you call your life.
You are not moving through time and space from birth to death―THAT IS THE PROJECTION YOU ARE CREATING.
Continuing the analogy: As you turn your head you see palm trees and a large luxury house and swimming pool behind you. The house, pool and palm trees are not really there because you are actually in your house wearing a headset watching a holographic projection.
Physical reality is like the projection in this analogy. You are not in the time-space movie, you just think you are because that is all you see.
You do not realize that your journey from birth to death is a mental projection imposed over another reality.
The other reality cannot be seen, and it is more like a field of possibilities than a single "thing" like a house in a physical location in a specific time. But that other reality is actually where you are and is your truer reality.

Click above to learn more
Where Everyone's Problems Come From
SECRETS: Reality is Ongoing Projection!
Click above to learn more

Click on the spinning globe at the top of any page to go to the day's affirmation page.
THE FUNDAMENTAL PROPERTY OF EXISTENCE: CONSCIOUSNESS ENERGY UNITS
How consciousness forms matter & reality
Thoughts are energy and energy cannot be destroyed.  Any subjective activity within your mind is in the form of Consciousness Energy Units (CEU's). Like seeds, CEU's possess their own impetus for growth and materialization. CEU's continue to exist and pass through inner levels of the mind to form pre-matter within and below the subconscious.
On the deepest level, CEU's activate a universal algorithm that exists in all consciousness. When sufficient energy is accumulated, CEU's form into matter according to the pattern your originating thought-forms have imbued them with. This process is as natural as water turning into ice.
HOW YOUR THOUGHTS SELECT PROBABILITIES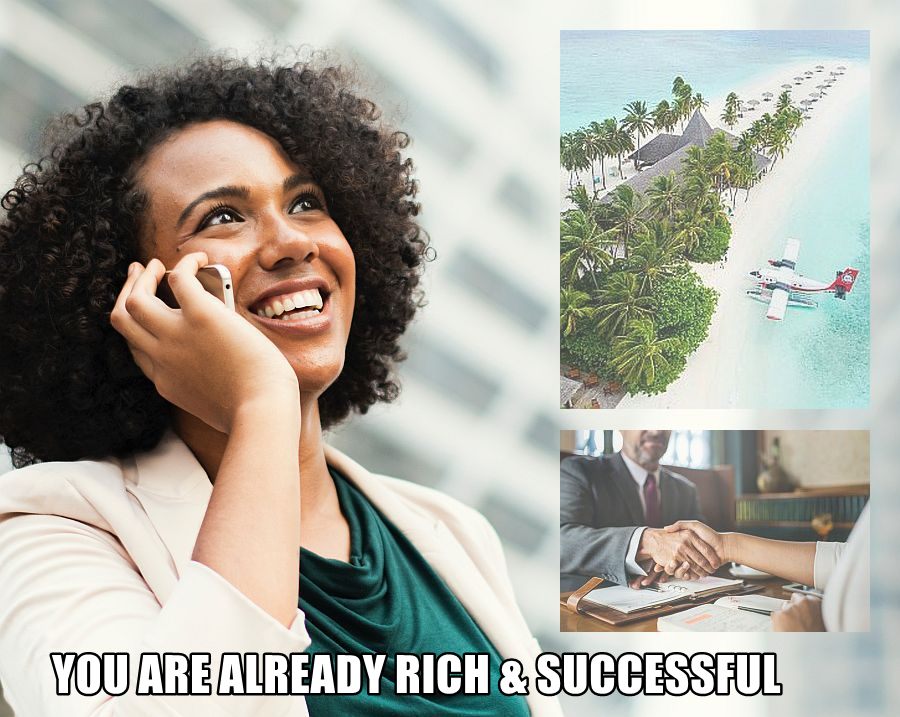 Click above to learn more
How does the projection work?
Think of your brain and your body as being a holographic projection system. Your brain and eyes are the headset that forces you to see only the living room in your house.
You have been wearing this "suit" since birth and have become accustomed to it. So much so that you think that what you see around you is the only reality, and that you are in that reality.
But you are really in the field of probabilities.  Reality is a field of unlimited probabilities.
Your inner reality contains many dimensions with unique characteristics that cannot easily be described. In one of these areas you are engaged in another role as your inner self.
Your inner self is busy planning and producing what you are going to experience next in your physical reality projection.
From that perspective you see this reality as being like a movie. You can look at any scene and you can enter any scene. Your inner self can enter back into 5:20 pm, January 1st, 2014, or 9:00 am, May 20th, 2009.
Click above to learn more
Thoughts select probabilities
Think of your present mind as being in two realities at the same time. Because of your state of evolution and training you are only attuned to the physical world. In a way, the physical world is overlaying the vaster ocean of unlimited events, so that when your eyes are open you see just the one possibility you have currently materialized as your environment.
Close your eyes and imagine you are in your true inner reality. As you look around you see millions of little pictures suspended in the air.
However you want to visualize it, in the inner reality you are really in you are surrounded by an ocean of possibilities. These are the unlimited ingredients you draw on to create any event you want here in this reality.
Right here, right now, if you have a thought, that thought will draw elements from all those unlimited probabilities. The same goes for a belief or a feeling.
You select elements of probabilities by what you believe, think and feel. Your subjective activity is what you use to make your selections.
These selections are then organized properly and projected as the events you experience.

Click on the rotating earth at the top of every page for your daily affirmations.
Simply change your thinking to change your reality.
To change any element of the movie you call life, you must change your thinking. Altering the mind alters your life. There is no other way to change your life.
Seven points to create effectively

.
Follow your bliss.
Focus on the end result you are after.
Understand reality & and apply conscious creation correctly.
Don't let things happen to you, go out and make things happen.
Make whatever you want, something you have to do.
Be determined, persistent and do not stop.
Apply co-creation principles (work with your inner self).
Mind Over Matter Power Principles
Many-Worlds interpretation of Quantum Mechanics
Many-worlds interpretation of quantum mechanics tells us that every time we make a decision we create another probable self who made the choice we didn't. Probable selves are real.
Yes, you unknowingly weave in and out of parallel realities constantly. Doors to many-worlds are everywhere appearing and disappearing. You are travelling though many worlds.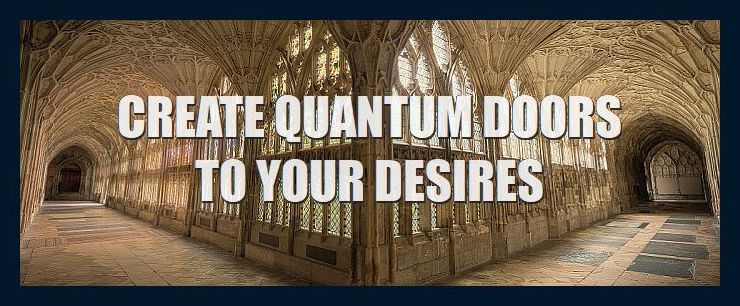 SECRETS: Reality is Ongoing Projection!
MANY-WORLDS, PROBABILITIES, YOUR WHOLE SELF & TIME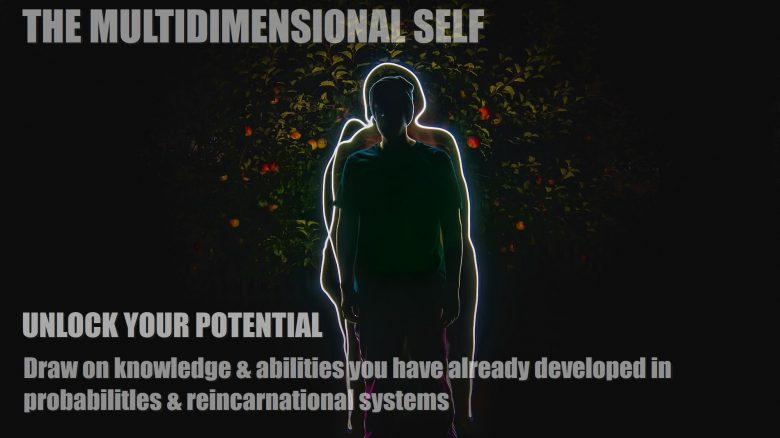 Click above to learn more
Many-worlds interpretation
The Many-worlds Interpretation of quantum mechanics by Hugh Everett is not as difficult to understand as it sounds. Every time you make a choice you create another probable self. The probable self is the you that made the other decision. When you turn to the right, a probable self of yours turned to the left.
There are minor and major probabilities. In a line of probability you may have taken a different direction in life. This would be a major probability. Usually this happens several times in a lifetime. Minor probabilities are variations of those main paths your whole self is experiencing.
Think in terms of levels of consciousness within you, rather than objective worlds. Infinite levels of consciousness form infinite worlds. The true reality is on the inside, and manifests physically only from the perspective of an exterior oriented consciousness, which is the exception rather than the rule.
You weave in and out of probabilities
The process is controlled by you and you know what you are doing. You weave in and out of probabilities constantly with the help of your inner self. Each probability is not a complete unit. Instead, every event you create is composed of elements drawn from many probabilities.
The inner self operates at a level beyond the collective subconscious.
Your thoughts direct what components of probabilities you will draw from an infinite field of probabilities or dimensions. These manifest from within inner levels of consciousness.
Simply by directing your thought processes you control what probable self and world you will enter. You have infinite probabilities to choose from.
You are in a very fortunate position. Anything is possible.
The present moment is a range of perception
Time is an illusion. The moment point is a range of perception. "Right now," is the extent of your perception, but beyond that more exists. Because you can't see something does not mean it doesn't exist. This applies to past and present. If you could see more you would be confused by it all. It would be too much to understand or process. Seeing less is a way to organize perception. We therefore narrow perception to a range we call present time, and then call it reality.
Outside of "right now" (a range of perception) you are your whole self (Your entity and all its probable selves) as postulated exist by Everett.
The Spacious Present is a term I use to designate your true position at the center of a web of infinite simultaneous probabilities (in present, past and future).
This is the world your inner self operates in and navigates. You are also in the spacious present, but you think you are really in the time-space movie because your five sense force you to look out at time-space.
If this sounds confusing it is only because you are not used to it. It is actually very simple and easy to understand.
Don't worry if you don't get it now. Simply read it, and at some point it will all "click."


You are your whole self
The entity forms the soul, and the inner self is the portion of the soul that guides you through probabilities. The entity is a conglomeration of all of your probable selves, and on another level, you are your entity, soul and inner self.
The Secrets of the Universe Unveiled
Mind Over Matter Power Principles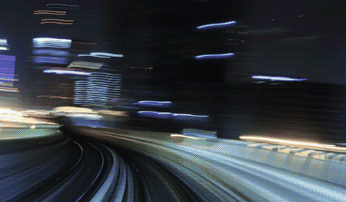 C = Ef: MIND OVER MATTER:  FAST TRACK TO SUCCESS
Your Fast Track to Success  link (C = Ef) above loads in milliseconds
Click above to learn more

You can get lost trying to understand consciousness by reading scientific articles. I offer links to some excellent scientific studies as a courtesy to you only. I know in simple terms that the physical world is a projection we each create with our own consciousness. If four people enter a room, there are four rooms. I figured that out over four decades ago.
Consciousness is irreducible and is both individualized and part of an unbroken field. Quantum mechanics is the study of that field of energy. Your consciousness has very deep, eternal meaning that cannot be measured with a ruler, and so all scientific studies will miss that part of the picture.
All consciousness is of an equal, amazingly high grade; and just so you know, your personality and individuality will never be lost. Who you are will survive death. I am not a religious person, because I will add that you are also good, and most religions will say you are evil.
Ignorance is separation from truth, and it is the closest thing there is to evil. Our civilization has been based on separation from truth for centuries and we therefore do not even know where we come from! That shows just how ignorant we are.
The whole of civilization has been reading reality backwards for thousands of years. You can't understand reality by looking at the physical world because that world is a consciousness hologram that you are creating. If you follow most scientists, they will just get you more confused.
I provide hundreds of articles in plain English, and you don't need to be a scientist to understand any of it. Use your heart and intuition. All knowledge is within you, and you are a portion of the Divine consciousness that forms everything. You are forever safe and loved, and this will never change, not for a billion years.
For those who are interested I often begin my articles with some science because it is important to use your intellect. For something to be true it must make sense to you both intellectually and intuitively.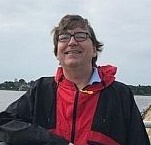 — William Eastwood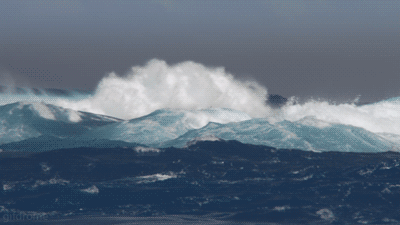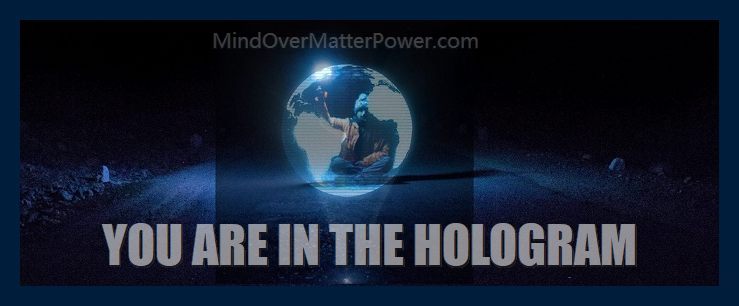 Click above to learn more
EASTWOOD: Magic Universe & Mind Power


Click above to learn more
EASTWOOD: Magic Universe & Mind Power
I have the solution to all the world's problems, but so do you!
IN HOLOGRAPHIC REALITY ANY INFORMATION KNOWN BY THE WHOLE OR ANY PART IS AVAILABLE TO ALL: Each person has the information, knowledge and potential of all Consciousness and the entire Universe within them.
When you break holographic film, you can see the whole image in each piece. As Einstein's friend David Bohm explains; like fractal cosmology, this is a characteristic of the universe itself. Reality itself is holographic and the Universe is one unbroken field of energy.
The solution to any problem you may have is within you and known by your inner self. By focusing inward and using suggestion you can find the answer to any predicament or problem.
Each portion of the Universe actually contains the knowledge of the whole. Each Unit of Consciousness (CEU) can recreate the entire Universe. Since you are individualized Consciousness, the same principle applies to you. Read more...
LEARN WHILE YOU SLEEP: Displace negative mind chatter and stubborn beliefs with specific and powerful success affirmations and encoding programs between activities or at night in the most productive way possible that does not interfere with your busy schedule.
EN's eBooks have audiobook capability
Once your inner mind is programmed for success via affirmations you become invincible.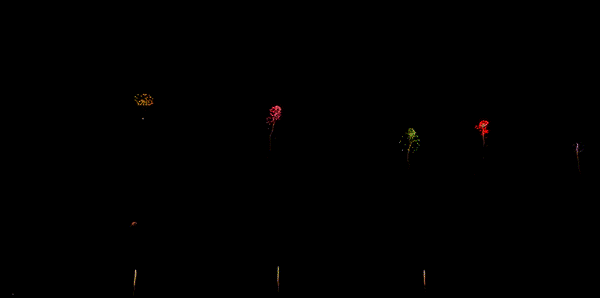 Primary article concludes here.
FOUR SCIENTIFIC EDUCATIONAL SITES WITH ONE PHILOSOPHY
Metaphysical Philosophy: Consciousness Science Education & Books.

Metaphysics Conscious Creation
© Copyright 2020, By: William Eastwood
EVERYTHING YOU NEED TO CREATE THE LIFE YOU WANT!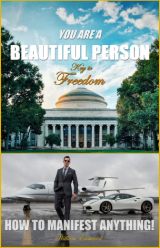 Reveals how you can manifest any reality you desire.
A book I created to explain and clarify these concepts, while introducing you to my philosophy at a low cost to you.
At $3.99, this is your best option to test the principles in this website without spending a lot of money. I created the book for this reason, to help people that do not want or cannot spend a lot to get out of their difficult situations.
ePub (eBook)
Waste no time with this powerful guide. Get the single-most important key to liberate yourself from all limitations. Imagine a life in which you can do anything you want because you are no longer hindered in any way whatsoever.
The most important insight to put everything in life in perspective. The necessary key to freedom from restriction is revealed. Available in paperback also.
---
Link to Amazon: International 5 STAR Review:

Phoenix

Reviewed in the United Kingdom on March 9, 2020
Verified Purchase

---
You create your reality. When we make life difficult we miss the whole point.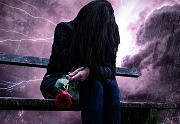 This is a very affordable book and great gift to help someone get out of a difficult life situation.
William Eastwood's best, with a simplicity that guarantees your success.
Acquire the knowledge necessary to create anything you want
RESEARCHING CONSCIOUSNESS SINCE 1975

Achieve all your aspirations with

POWERFUL

EN books
EARTH NETWORK BOOKS By William Eastwood

Anything is possible. Create your dreams. Start today!..

KNOW WHO YOU ARE: We need to wake-up within the dream, and enter our true life.

Anything is possible.

Create your dreams. Start today!
.

THE SECRETS OF THE UNIVERSE UNVEILED: A sample of chapter one of the EN course.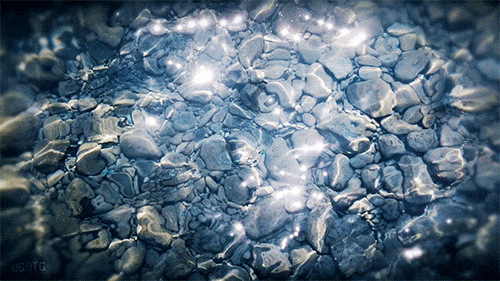 Click on the spinning globe at the top of any page to go to the day's affirmation page.
Metaphysical Philosophy: Metaphysics Science of Consciousness:

Conscious Creation Education & Books
Your inner reality contains many dimensions with unique characteristics that cannot easily be described. In one of these areas you are engaged in another role as your inner self.
Your inner self is busy planning and producing what you are going to experience next in your physical reality projection.
Mind over matter metaphysical philosophy.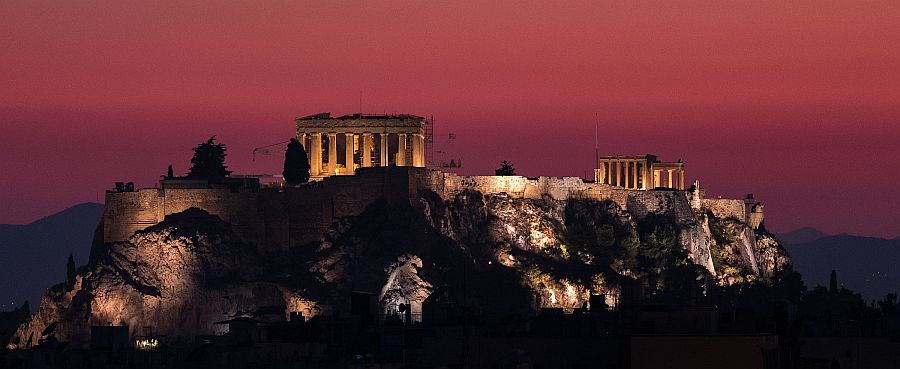 You can use to create what you desire in life
Conscious Creation Science: FREE ADULT Education & Books
To change any element of the movie you call life, you must change your thinking. Altering the mind alters your life. There is no other way to change your life.
BE WHO YOU WANT TO BE & ACHIEVE SUCCESS OVERNIGHT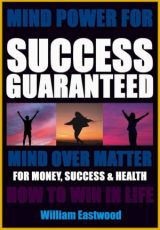 The principle of selecting probabilities is based on the most credible & advanced science in the world ― Einstein's relativity, David Bohm's "holomovement," & "many-worlds interpretation" of quantum mechanics.

MIND OVER MATTER:  Ef = C: FAST TRACK TO SUCCESS

Power Principles



Click on rotating earth at the top of every page to get your daily affirmations.
---
The concepts conveyed in this website are within these books.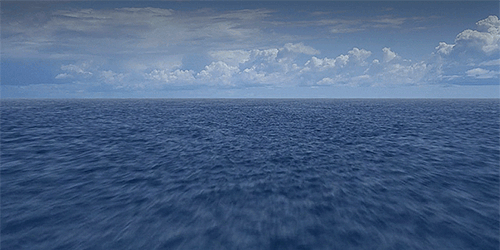 www.MindOverMatterPower.com