---

Does My Conscious Mind Create Reality? Probabilities, Beliefs, Thoughts & Emotions
---
Does my conscious mind create my reality?
Do I create my reality according to my beliefs, thoughts and emotions?
Does my conscious mind create and attract probabilities?
I will answer these questions now.

NOTHING IS MORE POWERFUL THAN YOUR THOUGHTS
Click here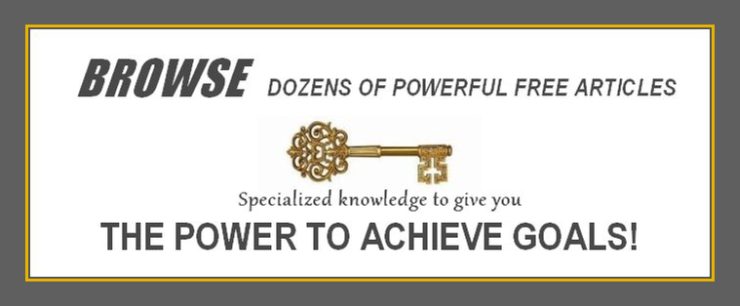 Specialized expertise gained over 45-years of research and application.
Gives you the power to achieve goals and manifest dreams.
A philosophy that works like MAGIC!

Does my conscious mind create and attract probabilities?
---
Yes, your conscious mind creates and attracts probabilities. From our perspective in time-space, a probability is a nonphysical event that can be materialized in this system.
Suppose that at an early age you decide you are going to achieve a particular goal. You believe and affirm that you can. For years you think about it and feel the reality of achieving success. Suppose, furthermore, that something happens that causes you to get derailed, and for some reason your life spirals downward.
The energy of your beliefs, thoughts and emotions was projected by your younger self and continues. Energy cannot be destroyed. Your early life ambitions therefore, created probable events in which you are a fantastic success, but on another level of reality.
From your perspective, those events are not physical. But from the perspective of the other self, you are not physical.
All the positive thinking you had as a youngster, continuing the analogy, and affirmation of yourself and ability at the time, represents an energy that once begun cannot be retracted, but instead continues to develop and evolve on inner levels. At the exact point your life was derailed, another probability was created in which case, a probable you went in the other direction.
The decision or action that derailed you, in this analogy, was not taken in the probability in which you chose differently. As a result, there was a split or intersection in your reality in which an offshoot of your own identity formed so that your whole self could explore the ramification of both decisions and share what was learned with all probable selves of yours.
This happens whenever you project energy into the future by imagining yourself being there. With each decision you make, and each thought about the future you think, you send out energy and create a probable future.
Something happened in the 20th century that is going to change our civilization. Einstein and a group of great physicists went way beyond what we were able to understand at that time. A new picture of reality has emerged since Einstein published his theory of relativity in 1905. Quantum mechanics has proven elements of classical physics to be incorrect.
QUANTUM PHYSICS MIND-BRAIN MODEL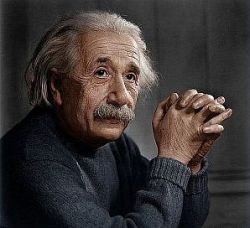 "Reality is merely an illusion, albeit a very persistent one."
― Albert Einstein
JOURNEY OUT OF THE ILLUSION
A guide out of the illusion.
Einstein's colleague and a group of leading physicists made a discovery that was never properly conveyed to the public. It was too profound to be accepted in the mainstream and threatened the elite. As a result, we were not made aware of this discovery and the inevitable implications it had for civilization itself.
There is a journey we must all take.
---
If we are going to create what we want in life and if we are going to survive as a global community, we must be willing to understand how we create our reality. This involves looking at the implications of what Einstein and a group of leading physicists discovered about reality that the media did not properly report to the world for a number of reasons.
45

EASTWOOD
45 years of research goes into every book
NEW RELEASE
Article resumes.
Time does not exist, so what really happens is spectacular indeed. There is no future or past divorced from you as you think there is because all time is now, and so all such future and past selves are probable selves that are very much alive and experiencing life in the same way you are.
Any future or past self of yours is actually a probable self residing in the spacious present.
Continuing the example, when you were derailed, two paths became actualized. However, in this world we can only perceive one path at a time. Therefore, another you was created, so that the energy you projected as a youngster could find realization. If you think in terms of "missed opportunities" in your past, think again.
There are many such probable selves of yours. These experiences are open to you. You can think vividly about what happened to the probable you that never got derailed but went on to realize your early life ambition. If you do this, you will draw that probability closer to you. Elements of that probability will enter and color your present life. It is even possible to switch places with that probable self.
There is no coercion. When this happens, the other probable self makes a decision to experience life from a position more like your own.
You can create new probabilities by projecting your beliefs, thoughts and emotions into something you want, or you can merge with a probability in which you took that great opportunity you regret because in this life you missed it.
That once in a lifetime opportunity you think you missed is very alive and real to your whole self, of which you are a part. It is every bit as real as this life. And you can draw probabilities to you easily because these are series of events you have already created in other probable realities.
You can benefit from an understanding of probabilities and the power of your beliefs, thoughts and emotions to attract and create probabilities.
You can learn to attract and manifest positive probabilities with positive beliefs, thoughts and emotions.
Is there an easy answer to your problems and easy way to manifest your dreams?
---
Wouldn't it be nice if there was a kind of magical solution to all your problems? There is, and I am not pitching a religion or cult.
If you seek love, money, freedom, or something very vital and important, you can have what you want. This is a truly amazing way to create the best possible reality for yourself and others!
What are probabilities? Scientific definition
---
Every time you exercise your free will you are choosing between probabilities.
The famous double slit experiment in physics reveals that all paths we can take are taken, yet we can only observe one at a time.
The double slit experiment shows that an electron will take multiple paths to traverse a path from point A to point B. However, only one outcome can be physically observed.
When a scientist observes "an electron," it collapses from all possible positions which the electron could occupy to a single position.
Those probable states of the electron do exist in what I call the field of probabilities. From our perspective the infinite probable paths of electrons and events are non-physical probabilities. However, from the position of a probable self (who is physical in his/her reality) you or I would be a probable self.
If you decide on doing something you know you are very good at but have not done much of, like pursuing a hobby you have neglected, you may notice that you learn very fast. This is because in another probability you have already developed the skill.
We draw skill and knowledge from probabilities all the time. We juggle probabilities every day as we make decisions and weave in and out of probabilities.
This knowledge offers us the key to manifesting anything, be it a desired skill, situation, condition, event or object.
Quantum physics is the study of life and it is extremely simple when we look at it this way. Without the existence of probabilities, we would have no sense of free will.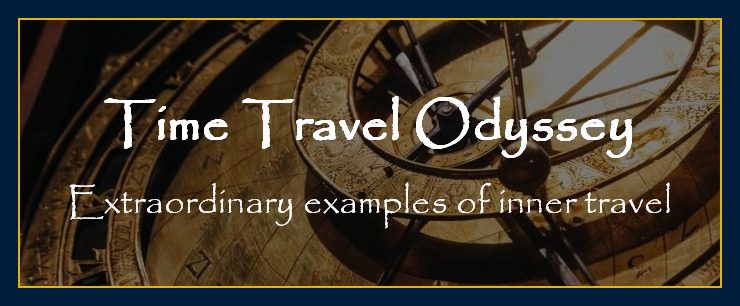 Does my conscious mind create my reality? Probabilities, beliefs, thoughts and emotions.
Think in terms of the Multiverse theory by Hugh Everett. I am not speaking hypothetically. Over a lifetime I tested concepts two-steps more advanced and practical than Hugh Everett's concept.
The inner realities you create with each decision you make are not mere copies of yourself, but living, breathing extensions of your life into new and exciting areas that you have forgotten. It is your identity that develops and explores the decisions you do not seem to have made in this sequence of probabilities.
These inner probable realities of which I am speaking, make you more, in the same way having two or more identities in this life does. You may be a parent and a business owner at the same time, and one role does not take-away from the other, but instead adds to your overall experience and fulfillment. This same principle applies equally to probabilities.
You actually pick what probable self you want to be.
Do I create my reality according to my beliefs, thoughts and emotions?
---
Yes, you do create your reality according to your beliefs, thoughts and emotions. Beliefs, thoughts and emotions are electromagnetic energy; the same kind of energy that forms events and matter. By thinking thoughts, assuming and believing, feeling and emotions, you create events and matter through an inner process.
Your thoughts create your reality regardless of what anyone says to the contrary
Because our thoughts create our reality, the thought that our thoughts do not create our reality can create our experienced reality. Not only are our beliefs projected into events holographically, but they also filter our perception, which is why people are always convinced they are right. Our civilization is hypnotized by the strong belief that our thoughts do not create reality.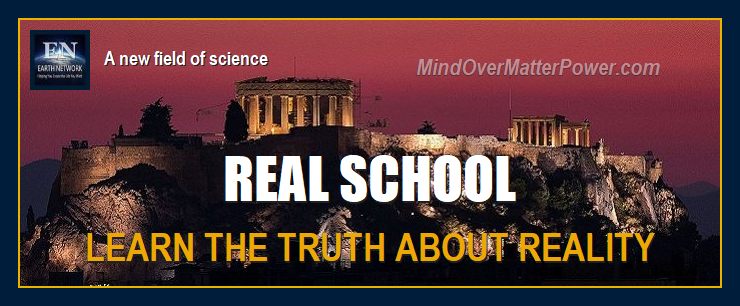 In your past you did not choose your thoughts as well as you do now because no one taught you that your thoughts manifest. Post-traumatic-stress syndrome is a powerful example of how our fears and negative experiences can hold on in our psyche and body. They may cause our positive thinking to be followed by frustrations and anxieties about getting what we want in life. Often this causes our thoughts to argue for our limitations, which we then manifest instead of what we were affirming.
Does my conscious mind create my reality?
---
Yes, your conscious mind does create your reality. Your conscious mind creates your reality by choosing between probabilities. Your conscious mind creates events and past, present and future simultaneously. The past is not done and finished. The past is no more done and finished than the future is. You can even draw elements of past experiences back into your present by learning how to choose between probabilities.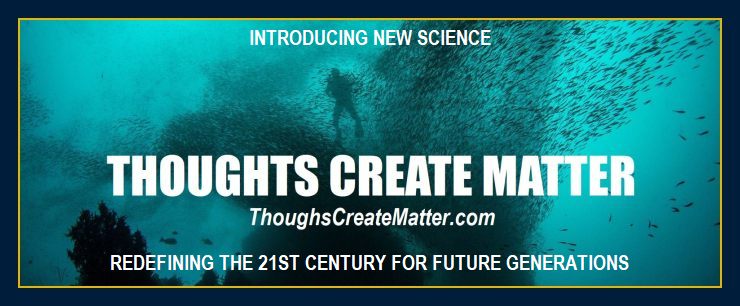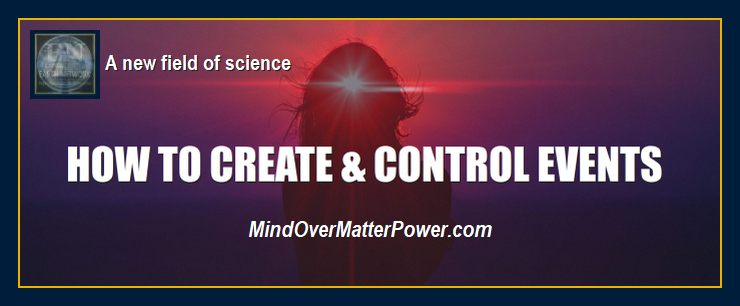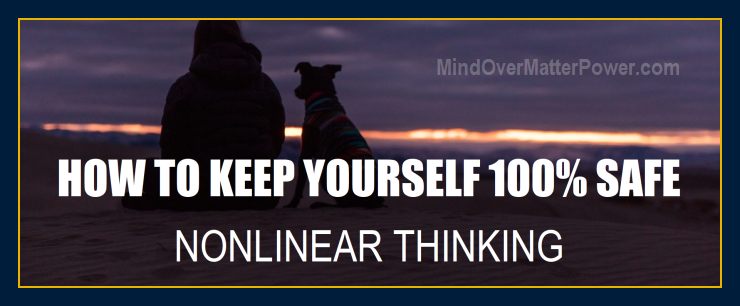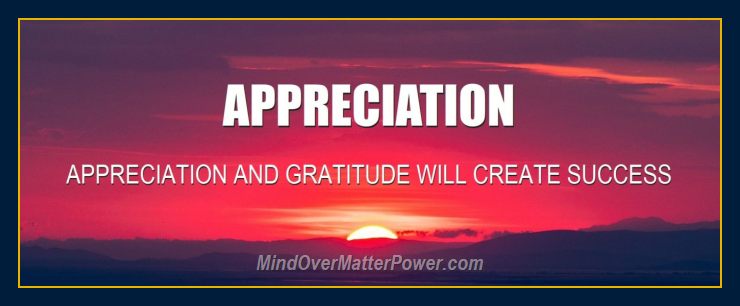 At age 12, William Eastwood said, "I can change the world," and he picked up a pencil.
Less than a year later, William's school counselor called Yale University.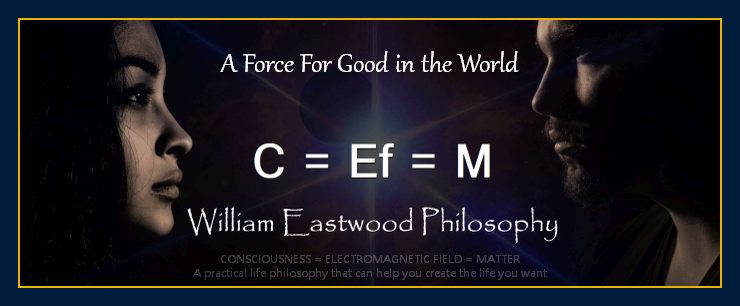 At age 13, Eastwood was working at a private research facility on a mysterious invention with Everett Barber, a professor at Yale University.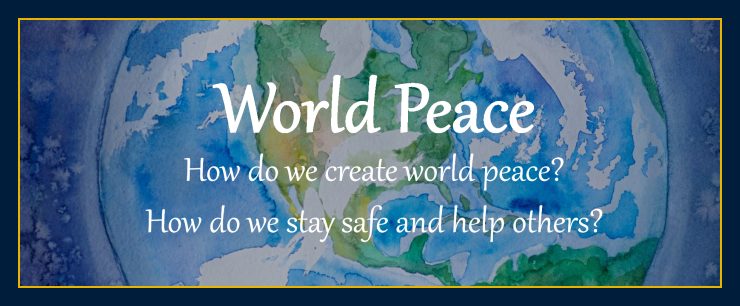 After achieving his goal to help reduce U.S. dependence on fossil fuels and graduating as an environmental solar technician by age 18, Eastwood began to do something even more important for humanity.
A public record of Eastwood's interview at age 16 is available for you to read here.
It is also available to you through the United States library system microfilm database.
FIVE SCIENTIFIC EDUCATIONAL SITES — ONE PHILOSOPHY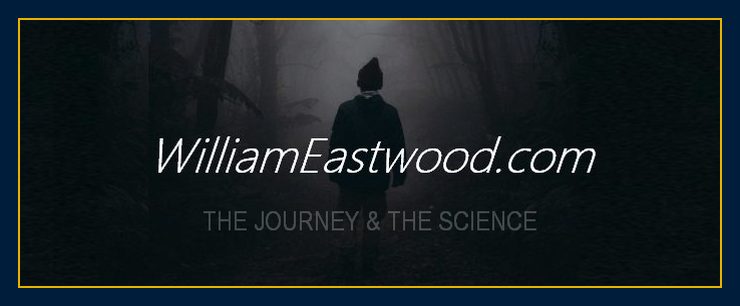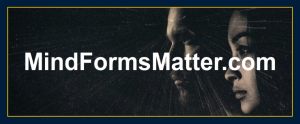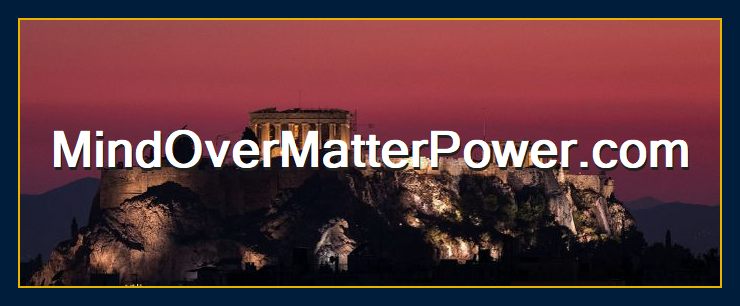 "Our civilization must be based on a single scientific paradigm everyone can agree on in order to heal division and function properly.
"But it has to be the right science"
— William Eastwood
The right science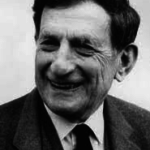 A good science
This is a good science that empowers the individual. It can bring us a future of unimaginable beauty. There are possibilities for the human race beyond our current world problems. We need to be aware of what we are aiming for. We must hold the goal in steady focus in order to prevail.
The problems we face in the world today are symptoms. If we do not solve the underlying problem and change the world's thinking, additional corrupt players in politics, climate change and existential problems will continue to besiege us.
The science we are following — materialism — is NOT working. Bohm's science will solve the world's problems.
Why wasn't this science more widely accepted into the mainstream?
---
A dramatic conflict arose between the U.S. government and Bohm. Despite Albert Einstein  imploring Princeton to keep Bohm as a university professor at Princeton, Bohm was forced to leave the U.S.
Not even Albert Einstein could prevent the spectacle, and because of this, our entire civilization remains stuck with an inaccurate scientific materialism paradigm.
What happened to this science, and what is this about? Read more…
The science above was silenced for political reasons (and because it didn't fit the picture of the world accepted by the scientific establishment at the time)
William Eastwood discovered that the universe was a projection of the mind in the 1970's when he was only twelve years old. Eastwood began TESTING holographic reality principles in his youth, years before Bohm even published "Wholeness and the Implicate Order" in 1980.
Eastwood may have been the first to test the science. Over a 45-year-period he developed a system of application to help people create what they want in life and to solve world problems.
By 1979,

the effects of my first experiment were astounding
---

How did a thirteen-year-old kid manage to retain a Yale University professor's request to work on the design of a secret invention at a private research facility? …on his own without anyone helping him?
"I simply tested the science and it worked. I was immediately able to achieve many things that seemed impossible and improbable." — William Eastwood
EARTH NETWORK
MISSION STATEMENT
Bring an end to suffering and conflict globally; distribute food and supplies to where they are needed most in the world; provide opportunity to all people across the globe; transition humanity to a new era; transform public institutions and private lives; form a new field of science, and reform education systems globally.
What is the main problem, that if solved, would make your life and the world right?
---
The problems you are dealing with in your life, the injustices, as well as world problems such as Vladimir Putin's war in Ukraine, climate change, the rising cost of living, bullying, the difficulty in achieving your goals and dreams, would all be solvable if the science of Albert Einstein's colleague, physicist David Bohm was understood and accepted.
There is no problem that cannot be solved, no obstacle that cannot be overcome, no circumstance that cannot be transformed, no goal that cannot be achieved, and no dream that cannot be attained.
A new science and practical life philosophy
William Eastwood science and philosophy: The poor will become rich and the hungry will feast.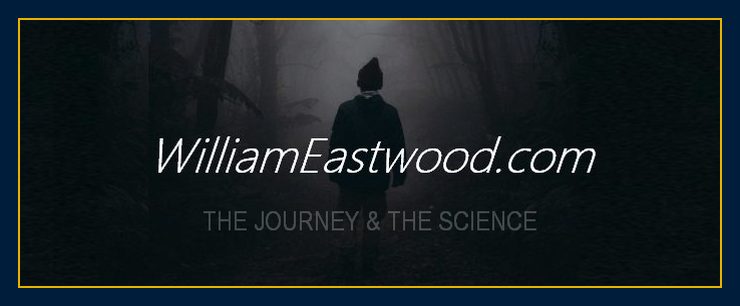 Based on the science of David Bohm, a philosophy that works LIKE MAGIC!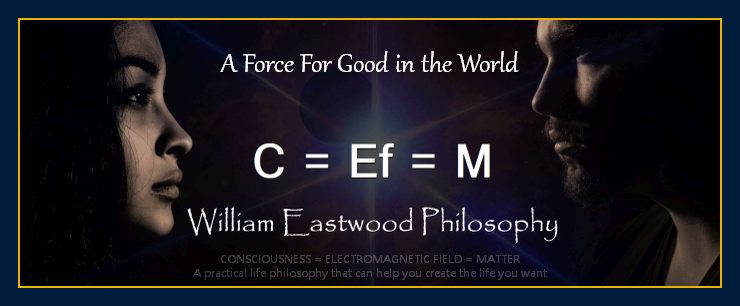 When we awaken to our true nature, we begin to realize that we are supported and graced by an altruistic consciousness of which we are a part. When we become aware of how the universe works, we begin to notice how the universe bends in our direction and works to our advantage.
An entirely new worldview begins to set in. When that begins to happen, I can help you to create what you want in life.
HUNDREDS OF ADVANCED FREE ARTICLES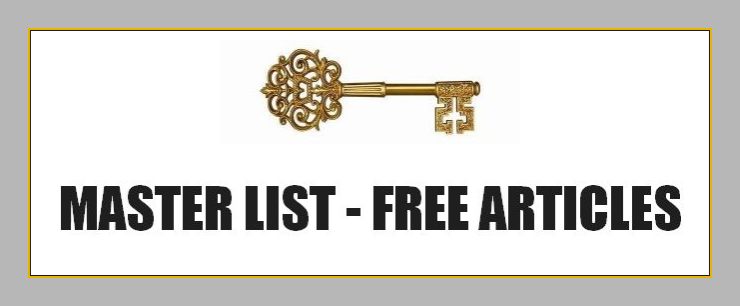 OUR BOOKS DIRECTLY FROM THE MANUFACTURER

OUR BOOK DESCRIPTIONS ON THIS SITE

DAILY AFFIRMATIONS AND GUIDANCE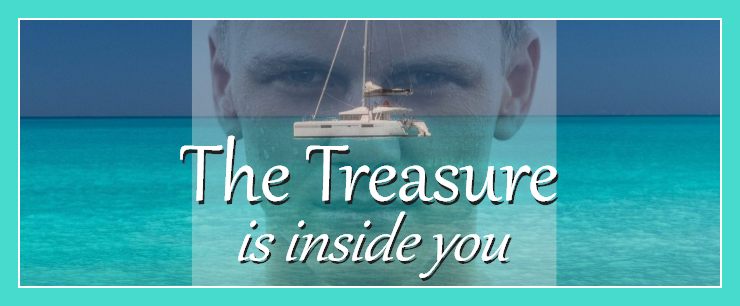 Click on the spinning globe at the top of any page to go to the daily affirmation post.
William Eastwood in 2022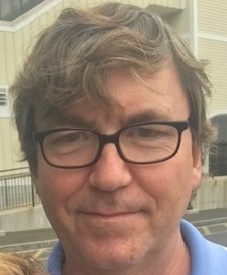 "Consciousness is altruistic, and that means that you are an amazing, powerful and beautiful person."
— William Eastwood
The need to focus on what is right and to help people
---
Dominant world beliefs are focused on threats and addressing them on a physical level. Our beliefs create our reality, and currently, the picture painted in the mind is of a hostile and unsafe world we must protect ourselves from.
The cause of chaos and division and people like Vladimir Putin
---
Because materialism does not recognize intuitive knowledge and an inner source reality, a war between intuition and reason has manifest worldwide. This denial on the part of the scientific establishment leads people to leave the paradigm of rational science in favor of cults that at least recognize inner reality and intuitive knowledge.
Complete success is yours
I renew my practical advice every day.
On this site you are given important advice daily to help you get on and stay on your path to whatever you want in life.
We give you the most powerful free advice that enables you to achieve success with your business, personal life and in all areas.
Begin your journey of learning and success here.
If you want free practical application of the principles, click on any icon you want.
Become powerful.
Create wealth.
Manifest your dreams.
The most generous advice.
The most experience.
Practical application
---
If you feel like you are having a very bad day and you want to have a good day, you have to change your thoughts. If you stop yourself and then maintain positive thoughts for a few minutes or more you can jump track, so to speak, and end up in a positive projection that is pointing you in a more favorable direction. Each succeeding moment is a complete recreation, yet each can be a result of the common denominator of positive focus and assumption or a certain set of constructive beliefs that you hold.
45

EASTWOOD
45 years of research
BRAND NEW: Just released June 3rd.
Our audio goal-delivery-system
How Do I Make This the Best Day Possible?
Manifest While You Sleep
"How Do I Make This the Best Day Possible? Manifest While You Sleep," is a studio-produced audio book delivery system that can be used to achieve any goal. It is scientifically designed to replace the entire paradigm of materialism and all limitations. With it you will be able to manifest what you want in life. Further description can be found here, or by clicking on image which will bring you to an Audible free trial offer and sample you can listen to.
The entire content of the audio goal delivery system is posted piecemeal one day at a time on our daily affirmation and guidance page. Each day we post a different section of the audio book.
Short on time?
Get our Goal Delivery System!
And create anything you want LIKE MAGIC!
---

NOTHING IS MORE POWERFUL THAN YOUR THOUGHTS
Click here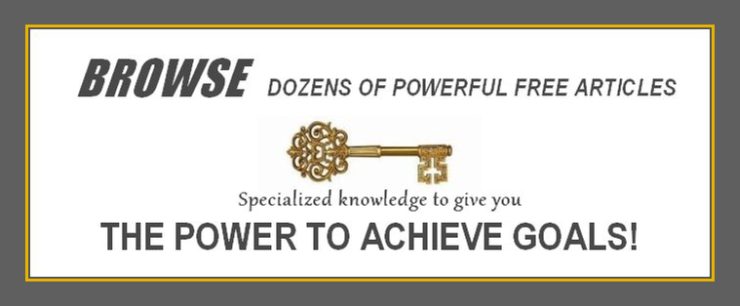 Specialized expertise gained over 45-years of research and application.
Gives you the power to achieve goals and manifest dreams.
A philosophy that works like MAGIC!

Get all this information directly from the source — Earth Network books
45

EASTWOOD
45 years of research goes into every book
---
The purpose of Earth Network books is to provide you with all you need to know to be successful in all areas—in intellectual and spiritual knowledge, business, finance, health, love and relationships.
Say thanks
---
Say thanks with a book order so that I can continue to bring this information to you.

"If you do good things, good things will happen to you."
— William Eastwood quote at age seven.
"When you buy a book here you are doing a good thing because all proceeds are used to help people struggling in over 170 countries. Our clients who do not have any money to buy books rely on you to fund this website through book purchases."
— William Eastwood
By purchasing through Lulu.com (above) you get these books DIRECTLY FROM THE MANUFACTURER and cut out the middleman! — most reliable source — fastest delivery — lowest price.

Does My Conscious Mind Create Reality? Probabilities, Beliefs, Thoughts & Emotions
---
© Copyright 2019, 2020, 2021, 2022, By: William Eastwood.
Primary article concludes here.
---
Categories: Does my conscious mind create my reality? Probabilities, beliefs, thoughts and emotions. How to create positive probabilities. Metaphysical self-help concepts. Your consciousness, beliefs, thoughts and emotions create matter. The power of positive thinking to create your reality. Positive conscious thinking creates a positive experience, life and reality. Consciousness creates matter and reality by selecting probabilities. Matter and consciousness are the same thing. Success is mind over matter. Click on our site & books to learn more.
Does My Conscious Mind Create Reality? Probabilities, Beliefs, Thoughts & Emotions
---
Yes, your conscious mind does create your reality by choosing between probabilities. You can create any reality you want by learning to choose between probabilities.
Once you know how, you can make your life whatever you want it to be. You can change or remove elements you dislike and add desired events and wishes.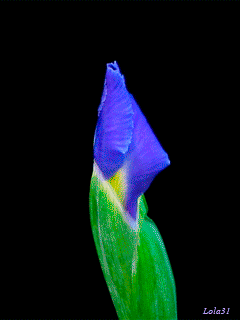 The concepts conveyed in this website are within these books.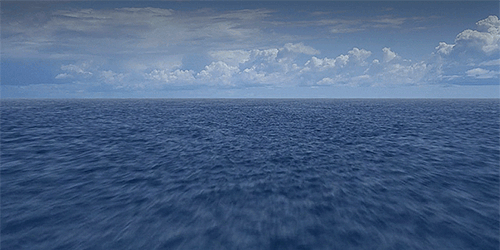 www.MindOverMatterPower.com