---

Conscious Creation Science:

FREE

ADULT Education & Books
REAL SCHOOL:

Conscious Creation Science
---
Click Image for EN founder's video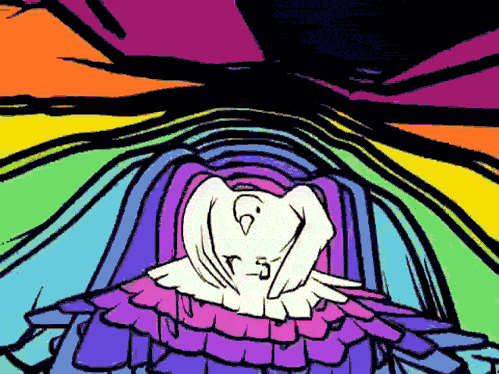 Click above
Consciousness Is a State of Matter: MIT

"What is right is not always popular, and what is popular is not always right."
— Albert Einstein

Break down conservative beliefs, and unforeseen remarkable events will occur with increasing ferocity and frequency!
You can get lost trying to understand consciousness by reading scientific articles. I offer links to some excellent scientific studies as a courtesy to you only. I know in simple terms that the physical world is a projection we each create with our own consciousness. If four people enter a room there are four rooms. I figured that out over four decades ago.
Consciousness is irreducible and is both individualized and part of an unbroken field. Quantum mechanics is the study of that field of energy. Your consciousness has very deep, eternal meaning that cannot be measured with a ruler, and so all scientific studies will miss that part of the picture.
All consciousness is of an equal, amazingly high grade; and just so you know, your personality and individuality will never be lost. Who you are will survive death. I am not a religious person, because I will add that you are also good, and most religions will say you are evil.
Ignorance is separation from truth and it is the closest thing there is to evil. Our civilization has been based on separation from truth for centuries and we therefore do not even know where we come from! That shows just how ignorant we are.
The whole of civilization has been reading reality backwards for thousands of years. You can't understand reality by looking at the physical world because that world is a consciousness hologram that you are creating. If you follow most scientists they will just get you more confused.
I provide hundreds of articles in plain English, and you don't need to be a scientist to understand any of it. Use your heart and intuition. All knowledge is within you, and you are a portion of the Divine consciousness that forms everything. You are forever safe and loved, and this will never change, not for a billion years.
For those who are interested I often begin my articles with some science because it is important to use your intellect. For something to be true it must make sense to you both intellectually and intuitively.
Click above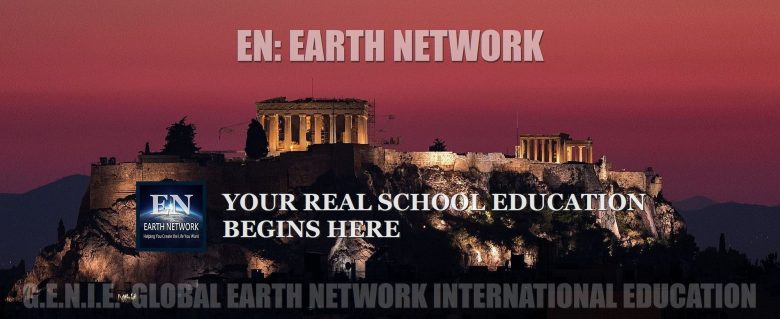 Click above
Contrary to popular opinion, current civilization is more steeped in myth than past civilizations ever were
There is no one-self,

one-world

time-line.
You do not live a single-person, single-life time-line from birth to death.
You are not one self moving through one world from birth to death.
You and the world do not exist that way. Nobel Prize winner's views.
The world does not exist outside of you (around you).
That world seemingly "out there" is not the real reality you are in.
You are not in a single objective reality which you experience as being relatively outside of your control.
What you see around you and who you apparently are now is only part of your reality.
The truth is much more beautiful than you can imagine.
Nothing is created in physical reality.
You select probabilities
Physical reality is the movie or program playing on a much greater, finer set that is you true reality.

You are creating the movie, and you are so good at it, that you mistake it for all of reality.

You are in the set and the movie at the same time.

It may seem like the movie is real, but you are creating it by selecting and inserting scenes.

The scenes and details are selected elements of probabilities.

You chose events from a supply of probable events in the same basic way you choose ingredients to bake a cake, or an artist chooses color paints from his pallet.

Probabilities are selected by what you think.
Click above
How you are creating a three-dimensional movie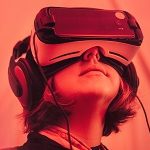 Imagine that in your living room you put on a holographic headset. At the click of a switch you seem to no longer be in your living room.
Your senses are now telling you that you are actually on a tropical beach. As you reach down to touch the imaginary sand, sensor pads in gloves you are wearing give the sensation of pressure on your fingers.
This is an analogy to explain the purpose of your body and brain. Your body and brain are like a holographic headset that allows you to perceive a 3D movie you call your life.
You are not moving through time and space from birth to death―THAT IS THE PROJECTION YOU ARE CREATING.
Continuing the analogy: As you turn your head you see palm trees and a large luxury house and swimming pool behind you. The house, pool and palm trees are not really there because you are actually in your house wearing a headset watching a holographic projection.
Physical reality is like the projection in this analogy. You are not in the time-space movie, you just think you are because that is all you see.
You do not realize that your journey from birth to death is a mental projection imposed over another reality.
The other reality cannot be seen, and it is more like a field of possibilities than a single "thing" like a house in a physical location in a specific time. But that other reality is actually where you are and is your truer reality.

Click above
Where Everyone's Problems Come From
SECRETS: Reality is Ongoing Projection!
THE FUNDAMENTAL PROPERTY OF EXISTENCE: CONSCIOUSNESS ENERGY UNITS
How consciousness forms matter & reality
Thoughts are energy and energy cannot be destroyed.  Any subjective activity within your mind is in the form of Consciousness Energy Units (CEU's). Like seeds, CEU's possess their own impetus for growth and materialization. CEU's continue to exist and pass through inner levels of the mind to form pre-matter within and below the subconscious.
On the deepest level, CEU's activate a universal algorithm that exists in all consciousness. When sufficient energy is accumulated, CEU's form into matter according to the pattern your originating thought-forms have imbued them with. This process is as natural as water turning into ice.
NOT MIND OVER, MIND IS MATTER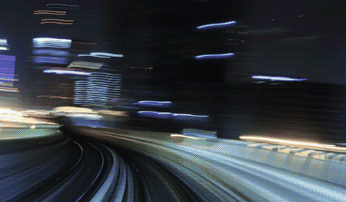 C = Ef:  MIND OVER MATTER - FAST TRACK TO SUCCESS
Your Fast Track to Success  link (C = Ef) above loads in milliseconds
---
HOW YOUR THOUGHTS SELECT PROBABILITIES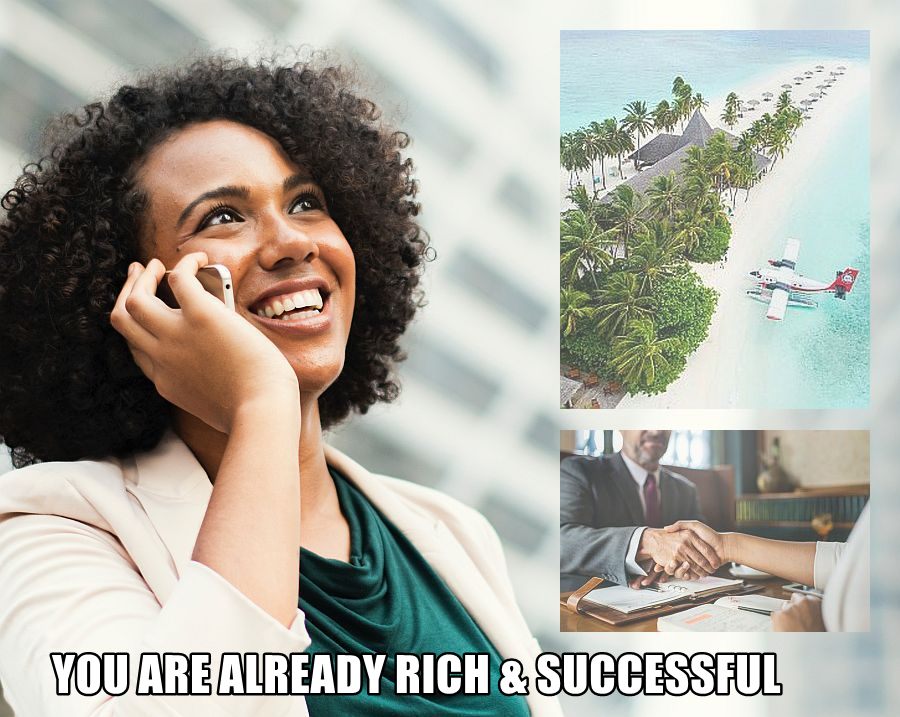 Click above
How does the projection work?
Think of your brain and your body as being a holographic projection system. Your brain and eyes are the headset that forces you to see only the living room in your house.
You have been wearing this "suit" since birth and have become accustomed to it. So much so that you think that what you see around you is the only reality, and that you are in that reality.
But you are really in the field of probabilities.  Reality is a field of unlimited probabilities.
Your inner reality contains many dimensions with unique characteristics that cannot easily be described. In one of these areas you are engaged in another role as your inner self.
Your inner self is busy planning and producing what you are going to experience next in your physical reality projection.
From that perspective you see this reality as being like a movie. You can look at any scene and you can enter any scene. Your inner self can enter back into 5:20 pm, January 1st, 2014, or 9:00 am, May 20th, 2009.
Thoughts select probabilities
Think of your present mind as being in two realities at the same time. Because of your state of evolution and training you are only attuned to the physical world. In a way, the physical world is overlaying the vaster ocean of unlimited events, so that when your eyes are open you see just the one possibility you have currently materialized as your environment.
Close your eyes and imagine you are in your true inner reality. As you look around you see millions of little pictures suspended in the air.
However you want to visualize it, in the inner reality you are really in you are surrounded by an ocean of possibilities. These are the unlimited ingredients you draw on to create any event you want here in this reality.
Right here, right now, if you have a thought, that thought will draw elements from all those unlimited probabilities. The same goes for a belief or a feeling.
You select elements of probabilities by what you believe, think and feel. Your subjective activity is what you use to make your selections.
These selections are then organized properly and projected as the events you experience.

Click on rotating earth at the top of every page for your daily affirmations.
Simply change your thinking to change your reality.
To change any element of the movie you call life, you must change your thinking. Altering the mind alters your life. There is no other way to change your life.
Seven points to create effectively

.
Follow your bliss.
Focus on the end result you are after.
Understand reality & and apply conscious creation correctly.
Don't let things happen to you, go out and make things happen.
Make whatever you want, something you have to do.
Be determined, persistent and do not stop.
Apply co-creation principles (work with your inner self).
Mind Over Matter Power Principles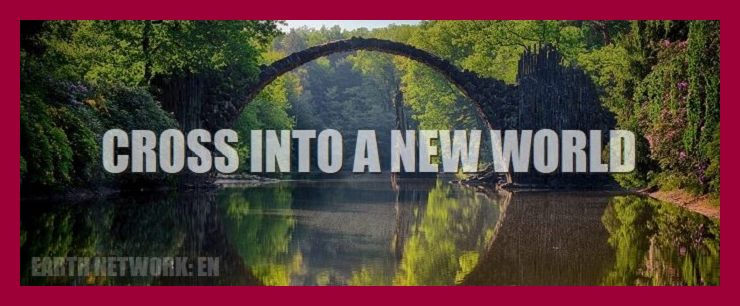 Many-Worlds interpretation of Quantum Mechanics
Many-worlds interpretation of quantum mechanics tells us that every time we make a decision we create another probable self who made the choice we didn't. Probable selves are real.
Yes, you unknowingly weave in and out of parallel realities constantly. Doors to many-worlds are everywhere appearing and disappearing. You are travelling though many worlds.
SECRETS: Reality is Ongoing Projection!
MANY-WORLDS, PROBABILITIES, YOUR WHOLE SELF & TIME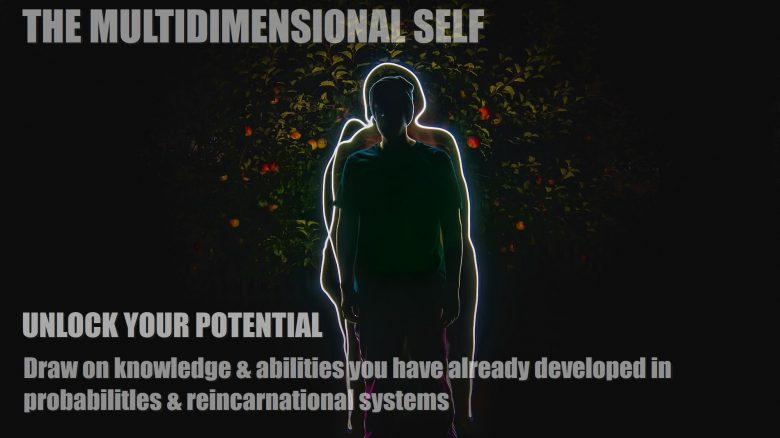 Click above
Many-worlds interpretation
The Many-worlds Interpretation of quantum mechanics by Hugh Everett is not as difficult to understand as it sounds. Every time you make a choice you create another probable self. The probable self is the you that made the other decision. When you turn to the right, a probable self of yours turned to the left.
There are minor and major probabilities. In a line of probability you may have taken a different direction in life. This would be a major probability. Usually this happens several times in a lifetime. Minor probabilities are variations of those main paths your whole self is experiencing.
Think in terms of levels of consciousness within you, rather than objective worlds. Infinite levels of consciousness form infinite worlds. The true reality is on the inside, and manifests physically only from the perspective of an exterior oriented consciousness, which is the exception rather than the rule.
You weave in and out of probabilities
The process is controlled by you and you know what you are doing. You weave in and out of probabilities constantly with the help of your inner self. Each probability is not a complete unit. Instead, every event you create is composed of elements drawn from many probabilities.
The inner self operates at a level beyond the collective subconscious.
Your thoughts direct what components of probabilities you will draw from an infinite field of probabilities or dimensions. These manifest from within inner levels of consciousness.
Simply by directing your thought processes you control what probable self and world you will enter. You have infinite probabilities to choose from.
You are in a very fortunate position. Anything is possible.
The present moment is a range of perception
Time is an illusion. The moment point is a range of perception. "Right now," is the extent of your perception, but beyond that more exists. Because you can't see something does not mean it doesn't exist. This applies to past and present. If you could see more you would be confused by it all. It would be too much to understand or process. Seeing less is a way to organize perception. We therefore narrow perception to a range we call present time, and then call it reality.
Outside of "right now" (a range of perception) you are your whole self (Your entity and all its probable selves) as postulated exist by Everett.
The Spacious Present is a term I use to designate your true position at the center of a web of infinite simultaneous probabilities (in present, past and future).
This is the world your inner self operates in and navigates. You are also in the spacious present, but you think you are really in the time-space movie because your five sense force you to look out at time-space.
If this sounds confusing it is only because you are not used to it. It is actually very simple and easy to understand.
Don't worry if you don't get it now. Simply read it, and at some point it will all "click."
You are your whole self
The entity forms the soul, and the inner self is the portion of the soul that guides you through probabilities. The entity is a conglomeration of all of your probable selves, and on another level, you are your entity, soul and inner self.
The Secrets of the Universe Unveiled
Mind Over Matter Power Principles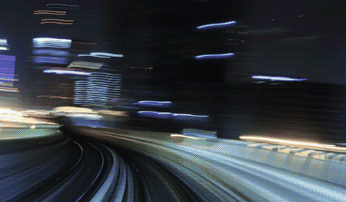 C = Ef: MIND OVER MATTER:  FAST TRACK TO SUCCESS
Your Fast Track to Success  link (C = Ef) above loads in milliseconds
THE SOLUTION TO ALL OF HUMANITY'S PROBLEMS & The Secret to Creating the Life You Want
PROSPERITY MANIFESTING VIDEO & DROPBOX LIBRARY
Click on image to view prosperity video!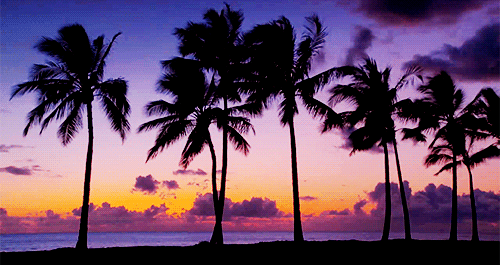 Repeat affirmations while watching more videos to manifest superior wealth.

Click above
Click above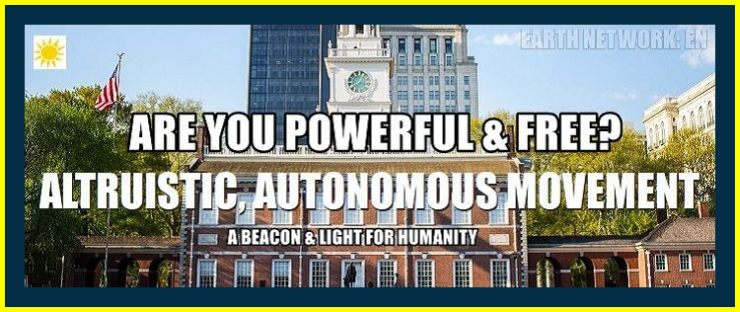 What is the Altruistic Movement? Altruistic, Autonomous Philosophy & William Eastwood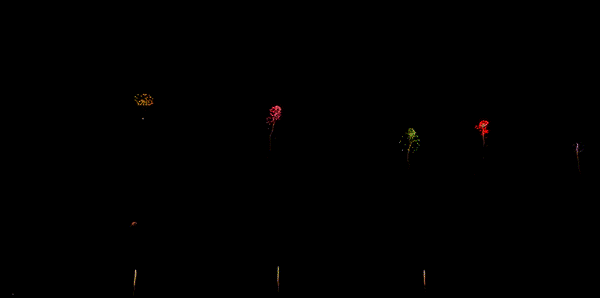 Conscious Creation Science:

FREE

ADULT Education & Books
© Copyright 2019, By: William Eastwood
Knowledge can bring you money, power and success!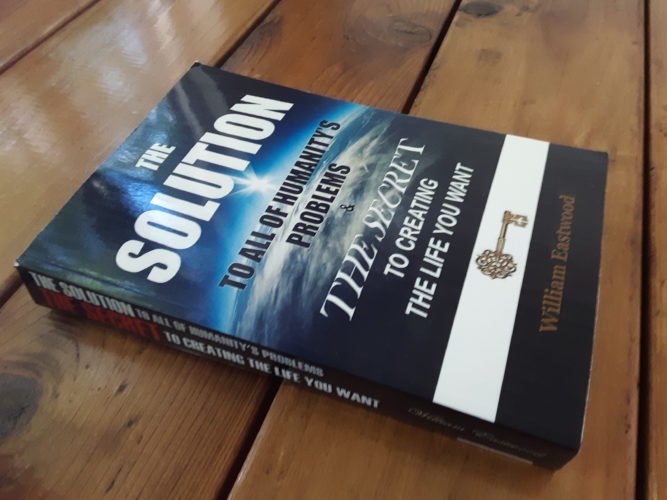 By the author of all website articles.
New Edition : 6" by 9" paperback: 450 pages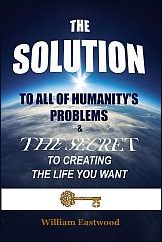 FIVE NOBEL PRIZE WINNERS VALIDATE THIS PHILOSOPHY. You have the power to create anything you want in life.
This extensive & easy to understand book reveals what may be preventing your success and what is preventing the success of civilization.
NOTE: The content in this website is based on this book.
RESEARCHING CONSCIOUSNESS SINCE 1975

Achieve all your aspirations with

POWERFUL

EN books
EARTH NETWORK BOOKS By William Eastwood

Anything is possible. Create your dreams. Start today!..

KNOW WHO YOU ARE: We need to wake-up within the dream, and enter our true life.

Anything is possible.

Create your dreams. Start today!
.

THE SECRETS OF THE UNIVERSE UNVEILED: A sample of chapter one of the EN course.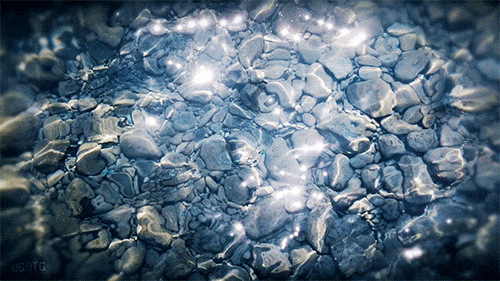 Metaphysical Philosophy: Metaphysics Science of Consciousness:

Conscious Creation Education & Books
Recommended website: Thoughts Create Matter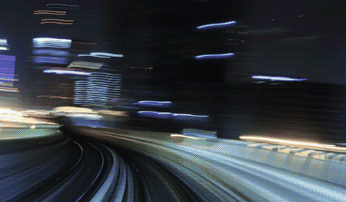 C = Ef:  MIND OVER MATTER - FAST TRACK TO SUCCESS
Your Fast Track to Success  link (C = Ef) above loads in milliseconds

MIND OVER MATTER POWER
Get the facts from the best sites
How Your Thoughts Create Matter & Your Reality
https://www.mindformsmatter.com/2019/06/17/consciousness-creates-reality-mind-does-create-your-life-experience-is-thoughts-materialized/
https://www.thoughtscreatematter.com/2019/09/09/thoughts-influence-matter-your-thoughts-influence-reality/
I highly recommend thoughtscreatematter.com because it has one of the best scientific explanations, quantum mechanics and is easy reading for just about anyone.
Mind over matter metaphysical philosophy.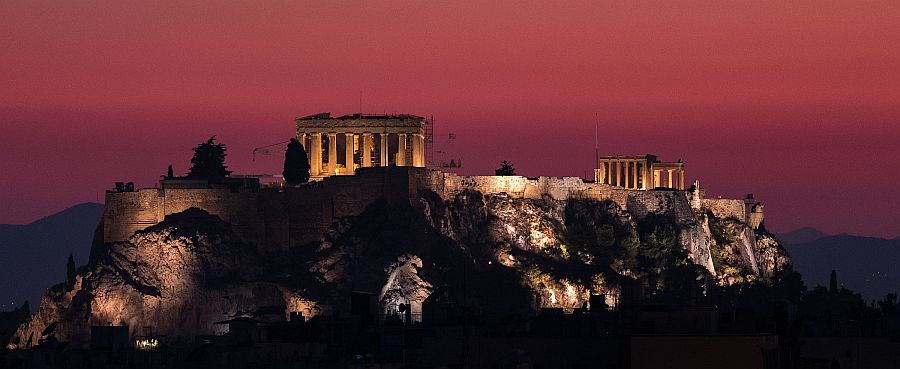 You can use to create what you desire in life
Conscious Creation Science:

FREE

ADULT Education & Books
To change any element of the movie you call life, you must change your thinking. Altering the mind alters your life. There is no other way to change your life.

MIND OVER MATTER:  Ef = C: FAST TRACK TO SUCCESS

Power Principles



Click on rotating earth at the top of every page to get your daily affirmations.
---
The concepts conveyed in this website are within these books.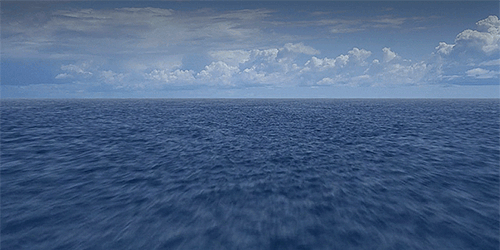 www.MindOverMatterPower.com