---

Eastwood worked for a Yale University professor on a secret invention at a private research and development facility at age 13. "My study and 45 years of research shows that intensity, conditions and other factors determine when your thoughts become matter."
A public record of Eastwood's interview.
A MENU of 500+ FREE ARTICLES by Eastwood.
"You can create anything you want in life when you understand and apply the secret. I have been applying the secret for over 45 years and I can offer you a level of understanding you will not find from any other source."
— William Eastwood.
45

YEAR STUDY REVEALS THE SECRET POWER OF THOUGHTS
AN EARTH NETWORK resource
— a culmination of 45 years of research and application
The secret
---
With the secret you can have anything you want no matter what it is or how big it is. The secret has only been concealed recently in history. Prior to the industrial revolution it was better known.
When the movie, "The Secret," came out, I had already been aware of and applying the secret for over two decades. I already understood all the principles mentioned in the movie and more. I was a forerunner and was learning how to apply the principles first hand in real life situations.
Everything in our universe is governed by laws. It doesn't matter who you are, the law of attraction applies to you. When a good person falls off the roof of a house, he is subject to the same law of gravity as an unscrupulous individual. It is the same with the law of attraction. It will work the same way for good intentions as it will for harmful intentions. 
The law of attraction is working in every moment whether you believe it is or not. Every thought and emotion you have puts out a wave of energy that attracts similar energies in the same way a magnet does. This is why we say things like "The rich get richer, and the poor get poorer." If you are unaware of the secret, it is still operating every time you have a thought. It is a neutral law. 
You can use the secret to attract and manifest love, money, success and personal goals when you learn to focus on what you want. However, that focus must be positive. You must think about what you want in a positive state of mind. Dwelling in the feeling of the wish fulfilled is the best way to attract whatever it is you are wishing for. 
People sometimes think that the secret means there is one more thing they must do, but the law of attraction is not a burden in this way. You do not have to monitor every thought. If you pay attention to your feelings, they will tip you off as to what you are attracting. If you feel good, you are attracting positively. If you feel bad, you are attracting negatively. 
Your job is to feel good and to decide what you want in life. That is hardly a burden. However, it can be if you are accustomed to complaining and judging life and people negatively. Once you get past those habits, life will be joyful acquisition of all that you have decided you want and are going to have. 
You can be, do or have anything you want. 
The universe is your order catalog
---
One of the first requirements is to determine exactly what you want in life. This can be a very enjoyable process if you think of the universe as being one big catalog from which you can order anything that exists.
In the simplest of terms, you must ask for what you want. Then you must resonate with the feeling of having whatever it is you want to attract. Focus on the feeling of the wish-fulfilled and affirm and believe you have it. Then be willing to receive. 
It is necessary to accept the result. Do not think that it is impossible or beyond what you deserve or is not possible according to other limiting beliefs you may hold about life, society and your relationship to society and reality.
Everyone has beliefs that conflict. A belief is just a thought that has a lot of conviction and emotion behind it. Affirmations and visualization can be used to help you focus on what you want and to change mental habits. If you have any ineffective thinking habits, attitudes or beliefs, affirmations can be used to change whatever it is you need to change.
I have four daily affirmations and guidance posts to help you do this and all my books contain affirmations. My audio book provides guided meditation for whatever your goals are. You insert (imagine and affirm) the goals you have as you are listening to it. Listening to this book is one of the most powerful ways to train yourself to think positively, to focus on the secret, and to manifest what you want in life.
Success using the law of attraction is not a given. Changing mental habits is not always easy. Mistakes applying it are often made. Use affirmations, continue to learn, and make an effort to weed out whatever beliefs you may have that could interfere with the process of manifesting your goals in life.
If you apply the secret properly, within a month you should begin seeing significant results. The principle is inherently simple, but it is difficult for some people to apply because traditional methods of achieving goals often conflict with the process you are learning.
When we were young, most of us were not taught that our thoughts are important as they are, and so probably did not pay as much attention to them as we should have.
When we realize that our thoughts create our reality, then our thoughts become very important. It Is then necessary to change established patterns of thought that do not serve us.
Daily affirmations are the best way to start doing that.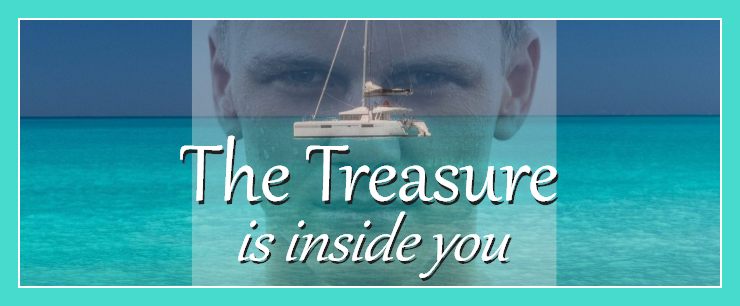 One of the first things we must realize when applying the power of thought is that there is a delay. The delay is protective. If what you thought about manifested instantly, you would be in trouble.  Fear is an intense emotion that can manifest quickly, regardless, yet you do have protection from a full-blown immediate materialization of the emotion of fear while you are in the physical system. 
In our physical universe we are protected. We are here to learn to direct energy responsibly.
JUST PUBLISHED, MAY 31st!
The secret tells us to control our beliefs, thoughts and emotions
---
The secret should not be a secret because it is meant to be known. We can learn how to direct energy by controlling our beliefs, thoughts and emotions. 
We create our reality this way. This is how we ask for what we want. Our beliefs, thoughts and emotions tell the universe what we want to create/have/be. The secret is the natural law of attraction. The way the universe and consciousness are designed is such that we attract and manifest what we think about most. 
Every thought is somewhere manifest, but in physical reality we are restricted to experiencing one probability or event at a time. We select what we want to create through our thought process. 
If we believed in Darwinism, competition, illness and a host of other theories, these attract and manifest as our reality and soon we cannot see it any other way. Thus, we need to change our thinking. We must adopt the new principles as our worldview. First, we must get rid of our previous worldview. We cannot hold two worldviews at the same time, or we will stalemate ourselves and we will make no progress in life. 
We therefore need to begin a process of clearing out the old destructive thinking while bringing in the new and beneficial thinking. 
The best way to begin doing that is through the practice of repeating affirmations and through guided meditation, both of which we provide on this site and in our books. 
Energy cannot be destroyed. This means that thoughts continue to exist after you think them, falling down through levels of consciousness, forming dream-like structures as they proceed to deeper levels of your psyche.  At the deepest level they form probabilities. Probabilities are trial runs of events that could become physical if we believe, think and feel them into existence.  
Probabilities exist in the infinite field of multidimensional reality as electromagnetic interference patterns.  
If enough intensity is gained by a particular probability by coherent thought, affirmations and positive emotion, and if the opportunity for manifestation exists in the physical world, that particular probability will manifest. 
45

EASTWOOD: 45-years of research goes into every publication
MANIFESTING POWER BOOK
---
After you think them, your thoughts continue to exist and attract on inner levels as they do on outer levels. Thoughts and things have specific frequency. Your thoughts attract other similar thoughts with the same frequency. Emotional association means that similar emotions attract. When you are feeling good, you are likely to feel successful. The common element is the emotional factor. When you think a thought, it travels into the subconscious and as it does so it attracts according to similarities of emotional content.
If you think additional thoughts on something you wish to manifest, those thoughts modify the original intent. The universe is an emotional expression of energy. It is the emotional content that largely determines intensity and the probability of manifestation. In the time between when you originally set a goal and its eventual manifestation, you have many thoughts on the subject and goals intended. It is in this time period that you must fill your mind with feelings congruent with realizing the goal. Imagine your life as it would be if you were successful. Live in the essence of the wish fulfilled. Live in the feeling-state of the wish fulfilled.
The problem that most people run into when applying this universal principle is that contrary thoughts kick in at a certain point. They begin doubting themselves. They may start thinking "This is not going to work." For the secret principle that thoughts create to work, one must have coherent thought. Coherency is when all your thoughts, beliefs and emotions are in alignment. A person who has every thought focused on success with no doubts is going to manifest success. That is what intention studies reveal.
You must believe that you are an altruistic being. You are. You are altruistic because that is your nature. It is a natural universal principle that what you are is good.
If you have doubts that you may not be all that good, you should be learning otherwise. Let go of conventional definitions that degrade who and what you are.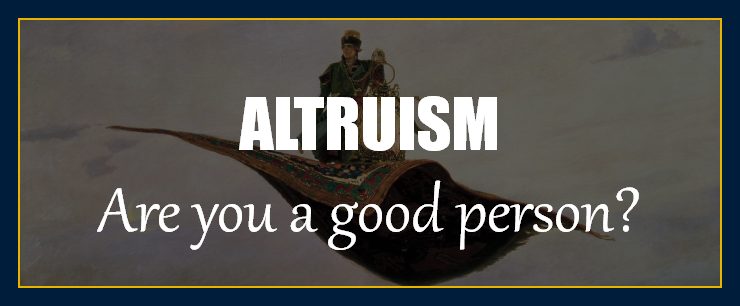 Our mainstream thinking does not trust human nature. This is very unfortunate if you accept mainstream thinking by default. The definition of a cult is control via degradation. If you are told you are basically unworthy, it suggests that you cannot trust yourself and must rely on the thinking and help of others or institutions. By saying you evolved though a process of evolution is degrading and brings with it an assumption of untrustworthiness. The same thing occurs if you believe your personal motives are unwholesome.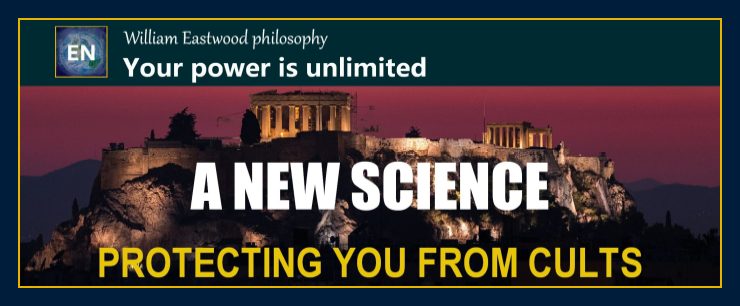 Most of us were not taught the secret power of thought and so we did not create the best thought patterns. Doubts, insecurities, and confusion will manifest problems in life and can prevent us from achieving our goals. We think that the physical world controls us when in fact our thoughts control the physical world. So, what do we do? We must begin changing our thinking. That is best done through affirmations reinforcing confidence in yourself and your ability to deal with any situation effectively.
You are larger than anything life can throw at you. You are a beautiful person.
Affirmations are positive statements. Affirmations are tools to achieve anything and can be used to change your thinking from the negative to the positive. This is why I offer you a daily affirmation and guidance post.
If you visit this post when you are in a poor mood or feel yourself slipping, you can shift your emotional state and thinking to the positive. If you want to apply the secret power of thought to transform your life, learn to think in affirmations. Clear out your doubts and contrary thinking.
Every book I have written helps you to manifest what you want in life with affirmations. Beliefs, thoughts and emotions are tools you use to achieve goals no matter what those goals are. Our audiobook is for this purpose.
 How to manifest anything you want
---
Our most effective tool to manifest is an audiobook you just listen to during the day or before you go to sleep, and the law of attraction does the rest.
The habit of thinking in affirmations will serve you for the rest of your life.
45

years of research go into every publication
With our audiobook you can manifest anything you want
---
A musical message of inspiration.
The singer Scott Eastwood is the narrator of our audiobook on Audible.
Also available in eBook format
---
The eBook is the same book. It also can be read aloud to you with most programs and apps.
"How Do I Make This the Best Day Possible? Manifest While You Sleep."
THE HOLOMOVEMENT & UNDIVIDED WHOLENESS
The Secret Power of Thoughts: Books & 500 Free Articles
---
"The doctrine that the world is made up of objects whose existence is independent of human consciousness turns out to be in conflict with quantum mechanics and with facts established by experiment."
Bernard d'Espagnat, a top theoretical physicist.
What does that statement mean?
It means that your consciousness is connected to physical objects. You can attract wealth, money, love, health or anything you want with the simple principles given in our free articles and books written by someone who has been researching an applying the techniques for over 45 years.
MANUFACTURER DIRECT!
There is no

singular, one-world

time-line.
You do not progress in a linear manner within time from birth to death.
You are not a three-dimensional self moving through a three-dimensional world from birth to death.
You and the world do not exist that way.
---
"Everything we call real is made of things that cannot be regarded as real. If quantum mechanics hasn't profoundly shocked you yet, you don't understand it well enough."
― Neils Bohr, Nobel Prize winner father of quantum mechanics.
---
The secret power of thought and the law of attractions has its basis in science.
EINSTEIN, BOHM & THE HOLOGRAPHIC UNIVERSE
---
According to Albert Einstein's colleague David Bohm, the mind projects the events we then perceive. Had Albert Einstein been successful defending Bohm in 1949, "the holographic theory of consciousness" may have replaced physicalism as our world's accepted science.–(Documentation Princeton University.)
The inevitable paradigm-shift in mainstream science has begun.
Books based on the holographic theory of consciousness and the secret power of thoughts.

The Secret Power of Thoughts: Books and Universal Principles Explained – 500+ Free Articles
---
The secret power of thoughts is based on unbending, immutable and eternal universal principles.  It is written in my books in great practical detail to enable people to utilize their thoughts to create their own preferred reality. It is written into and known in the bones of the universe. It would not be a secret if humans had not buried the secret in an obsession with the physical world during the past few centuries.
The secret power of thoughts is on the verge of becoming mainstream philosophy and science. In scientific circles it is called the holographic theory of consciousness.

The 20th century's most influential physicist, David Bohm, a prodigy of Einstein's, is largely responsible for the theory of holographic reality. I call it internal science.
Understanding the science behind the secret power of thoughts can reinforce your belief that the secret power of thoughts works, thereby increasing its effectiveness in your life.
The first thing we must understand is that everything is electromagnetic energy, both thoughts and matter.
Click above to learn more
The science underlying International Philosophy
---
Physicist David Bohm, former friend and colleague of Albert Einstein, indicated that the "explicate order" (physical reality) is a projection from the "implicate order" (an inner reality of information) which underlies everything. Information guides the process by which matter is organized as the forms we then perceive. The collapsing wave function enters in, thus introducing the role human consciousness plays in the formation of the universe. Without an observer there is "only" electromagnetic energy containing information (consciousness).
Internal Science and International Philosophy adds its own unique perspective in a way that makes sense of Bohm's holographic universe.
"Inner nonphysical probable events are selected according to our beliefs, thoughts and emotions and thereby projected and experienced as being physical by our five senses. My books and articles explain how you control the process."
— William Eastwood
I offer the practical, easy to understand International Philosophy application of these scientific principles.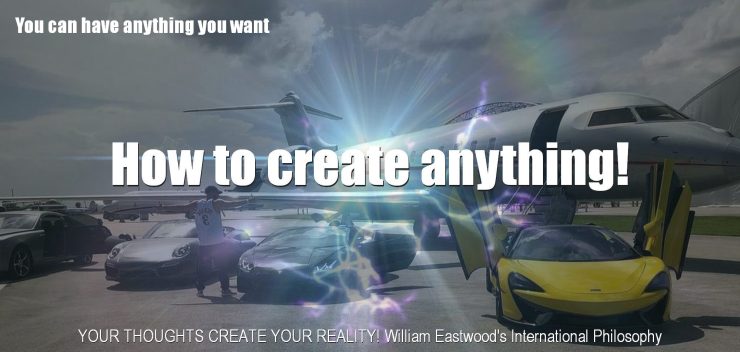 International Philosophy is based on Internal Science. The secret power of thoughts is magic, but it is also a scientific fact.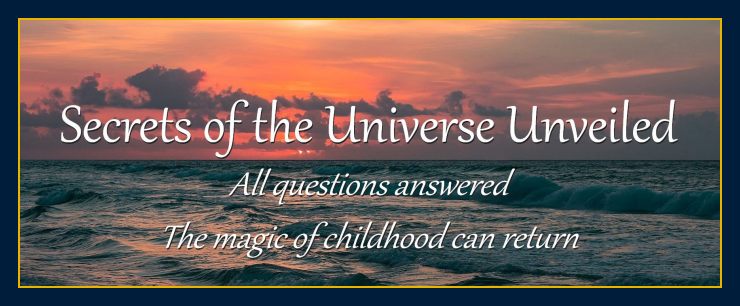 The holographic theory of consciousness and the secret
---
The holographic theory of consciousness is largely based on the science of David Bohm. While the scientific method is reductionist and dissects to understand, Bohm's science is holistic, thus allowing Bohm's Internal Science to understand consciousness and External Science to fail to understand.
The holographic theory of consciousness says that the information in the whole is contained in each of its parts. Similarly, the secret power of thought is based on the same principle that you are connected to everything in the universe.
THE HOLOMOVEMENT & UNDIVIDED WHOLENESS
Electromagnetic waves have an infinite information storage capacity. When waves interact, it is called interference and the original information from each wave in an interference pattern survives and can be extracted from each wave and read regardless. The plenum or void of space around you therefore contains infinite information. Similarly, the secret power of thought says that infinite probabilities exist in the electromagnetic field in which multidimensional reality exists.
Based on this view, the brain is understood to be a transmitter and receiver of information. The brain is a bioelectrical organism. The brain draws from the electromagnetic interference patterns that exist around us at all times. The brain thus draws from all information and adds new information to the whole. Similarly, the secret power of thought says that thoughts are primary and powerful, contrary to the view that thoughts are a weak and insignificant byproduct of cellular activity.
Information is not stored in the brain; it is stored in the electromagnetic fields around us. Your thoughts, emotions and memories are not dependent on the existence of the brain. You exist as an individualized portion of the entire universe of information or what Bohm called the holomovement.
Your consciousness is a portion of the total electromagnetic field of the entire multidimensional universe. The secret power of thought says that consciousness is all that exists and that you are an individualized portion of the original consciousness that formed the universe.
Scattered thoughts display incoherence, meaning they go off in all directions from their point of origin, whereas focused thoughts are coherent like laser light. Focusing beliefs, thoughts and emotions is thus the key to personal power and the ability to both pick up information intuitively and manifest goals physically.
The brain, Bohm says, "may act like an antenna" to pick up information from the entire field of information of the universe.
Bohm says that if the mind is preoccupied with outer levels of reality, it is less able to pick up subtle information from the electromagnetic field. To pick up information from any source requires tuning to the frequency of the information sought.
The heart and body must be in coherence with the information of the subtle energies sought in order to experience profound intuition and identification.
To increase your bioelectrical sensitivity requires focusing and tuning the mind.
The holographic theory of consciousness thus supports many principles expressed by the secret power of thought philosophy, which is almost identical to International Philosophy.
"Because people from all over the world liked the principles I was teaching, I coined it 'International Philosophy.'"
— William Eastwood.
The secret says that your thoughts create your reality. I write books on this universal principle because it is what the world needs to hear. I created Internal Science, International Philosophy and The Inner UN to provide for the needs of individuals and the human race.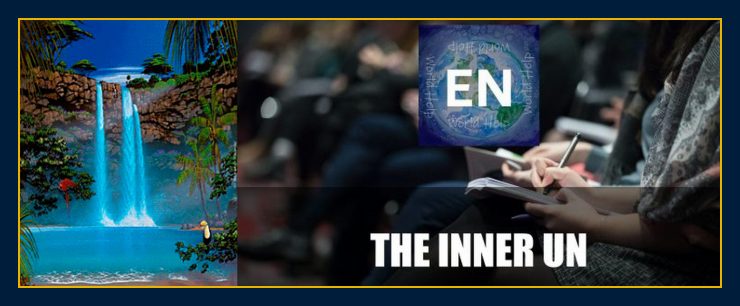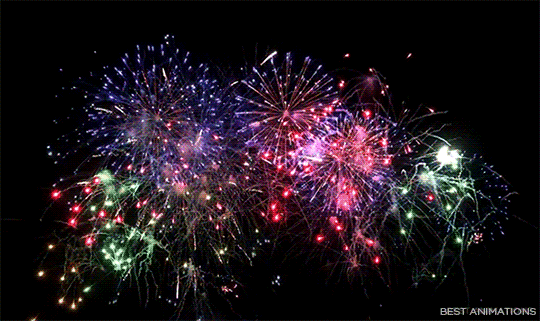 The Secret Power of Thoughts: Books and Universal Principles Explained – 500+ Free Articles
---
© Copyright 2023, By: William Eastwood.
The Secret Power of Thoughts: Books and Universal Principle Explained – 500 Free Articles
---
Categories: The secret power of thoughts., The secret power of thoughts universal principle., The secret power of thought books., What is the secret power of thoughts?,  The holographic universe theory of consciousness and the secret explained in books and free articles., Click on our site to learn more