---

How to Become Positive — Metaphysical Concepts to Transform Your Life
---
How do I change my negative thinking to positive thinking?
How do I stop worry, fear and doubt?
What are metaphysical concepts that will transform my life?
I will answer these questions now.
---
The fastest way to be positive is to realize that your thoughts form your reality and that right in this instant you have full control over what you think, believe and feel.
Lack of understanding that you create your reality with your thoughts and emotions can lead to depression and a whole host of psychological problems. The misconception of powerlessness leads to the lack of responsibility for one's beliefs, thoughts and emotions.
FIVE NOBEL PRIZE WINNER'S FINDINGS
List of things you can do
---
You can change your negative thinking to positive thinking by gently placing a positive thoughts next to a negative thought.
You can replace a negative thought with a positive thought.
You can rebuke or dismiss a negative thought.
You can take the power away from negativity by not fearing negative thoughts.
You can fill the moment with positive thoughts so that there is no room for a negative thought.
You can affirm that your negative thoughts are decreasing consistently.
You can affirm that your positive thoughts are increasing.
You can look for something positive you may have missed.
You can believe in a friendly universe.
You can remind yourself that you create your reality.
You can remind yourself that it is impossible for another person to create in your reality without your consent.
If you keep doing this you will transform your life.
---
Realizing that you create your reality is the first and most significant step to change negative thinking to positive thinking and to stop worry, fear and doubt.
Click above to learn more
FIVE NOBEL PRIZE WINNER'S FINDINGS
Non-Classical Physics Thoughts ARE Reality
---
You can change your thinking from negative to positive by feeling gratitude.
When you feel gratitude and appreciation you tend to stop the mind from arguing that what you are trying to do will not work.
By manifesting with feelings of appreciation and gratitude you create without invoking internal argument.
Appreciation and gratitude are expressions of being within the wish fulfilled.
Feeling the wish fulfilled will manifest more of the wish fulfilled.
By making visualization a game done for pleasure and recreation, you will tend to stop the mind from arguing.
By understanding that you are not contradicting physical limitations by affirming your freedoms but are simply creating a new reality that will later become physical, you will tend to stop your intellect from arguing that you are lying to yourself.
You can learn how to stop worrying by absorbing yourself in metaphysics.
You can learn to stop doubting or feeling fear by realizing you create your reality.
You can shift your attention off your problem(s) and onto productive work and/or affirmations.
You can divert attention to the solution and thereby withdraw energy from the problem.
You can engage in activities or states of mind that create disassociation and your problems will unravel while you do so.
You can believe that your problems are being worked out on inner levels and leave the problem where it belongs — out of mind — and so your problems will be solved without care or concern.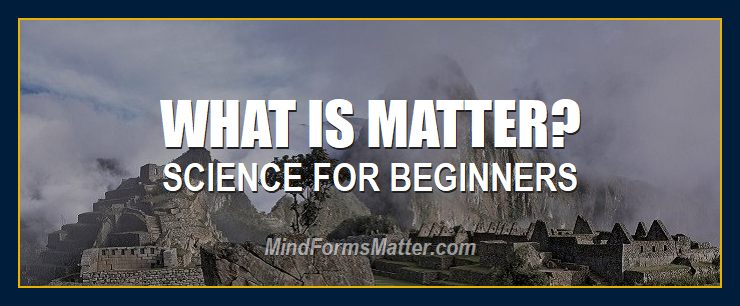 Click above to learn more
The purpose of our websites is to provide you with all you need to know to be successful in all areas—in intellectual and spiritual knowledge, business, finance, health, love and relationships.
Due to Einstein's theory of relativity and quantum mechanics introduced early in the twentieth century, scientists have discovered empirically that the principles of classic physics could not be correct.
The collapsing wave function, for example, introduces an observer (consciousness) and explains how the energy state of unlimited probable events is transformed into a single physical particle we can observe.
The new science after Einstein accounts for all the successes of the older classic theory and for all the data that are incompatible with classic principles (fixed time-space constraints).
QUANTUM PHYSICS MIND-BRAIN MODEL
Previous science serves as the foundation for our civilization and is thus like a locomotive barreling down the tracks that will not be stopped. Therefore, even though a new factual science proves classical physics wrong, you will find endless attacks and rationalizations on the collapsing wave function discovery online. For this reason we point out the scientific studies and summaries you can trust that you may want to view.
COLLAPSE THE WAVE FUNCTION/MANIFEST
The collapsing wave function reveals mind-matter interaction which then leads to a new scientific paradigm, a new field of science, a new psychology and new and more effective methods by which to approach life and achieve goals. The collapsing wave function, for example, is evidence of thoughts (consciousness) manifesting, which then suggests a much easier way to create what you want in life, which is what we are providing you with here.
We give you a new psychology and methods of achieving goals.
Right here, right now, we are introducing a new field of science.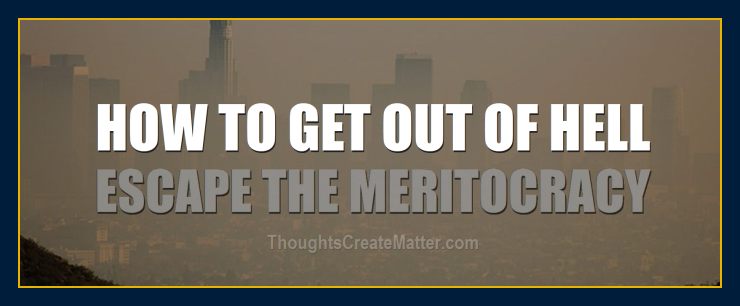 Click above to learn more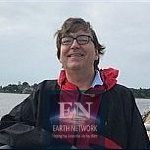 "EVERYTHING WE ARE EXPECTED TO BELIEVE AND WERE TAUGHT IN SCHOOL IS WRONG!
"As we live our lives things often just get worse despite all our best efforts! Why is this? It is because the basic way we use our mind is based on old science that is also all wrong!
"Events are energy." (David Bohm, Albert Einstein's friend, explains how our five senses project our reality.) When we try to solve problems and achieve goals we do not take this basic fact into account.
"Because everything in life begins with the mind, we rarely get what we want out of life because of this backward use of our mind and thought process.
"As if this is not enough, we are excessive in our physical actions, perhaps working two jobs. We become exhausted and lack the energy and time we need to create what we want in life!
"You must instead deny your problems the energy of your attention that keeps them going. Do not think you are incompetent, but affirm you are using your mind correctly.
.
"Then work with affirmations on this site. You will then learn and achieve your goals."
— William Eastwood
---
Depression is usually a result of feeling powerless and dwelling on problems. When we do not understand that we create our reality we feel powerless to change it.
Because we do not understand the power of our thoughts we allow ourselves to think negatively.  Negative thinking over a long period of time then leads to depression.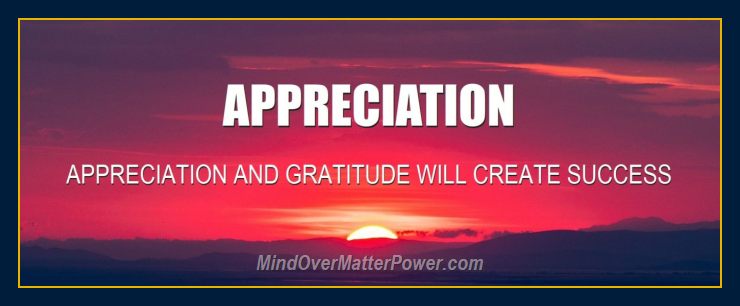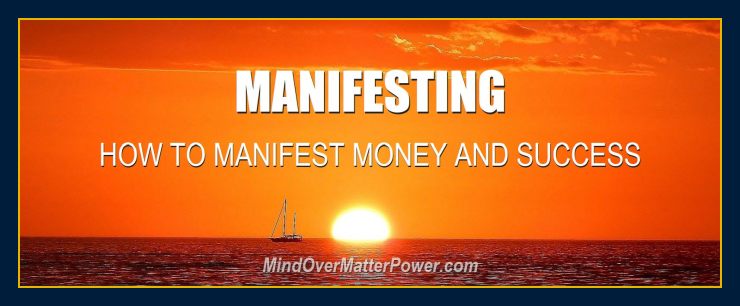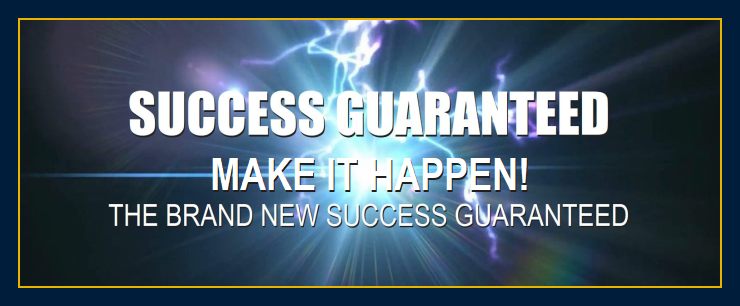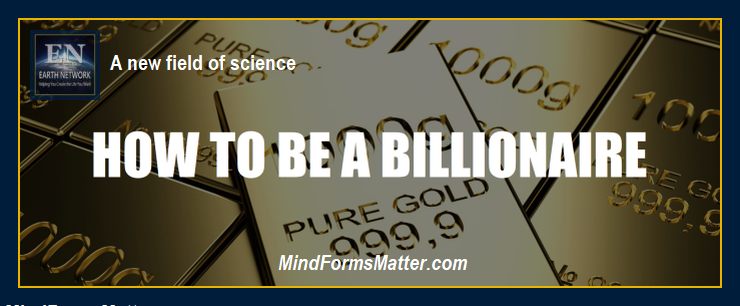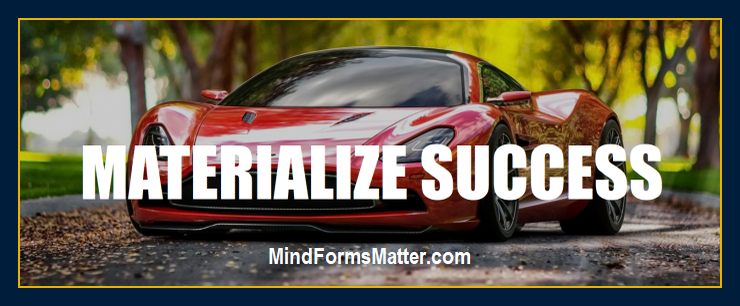 A sense of powerlessness contributes to depression
There is a human need to feel natural power and in control. Without this sense of natural power, a feeling of weakness and negative thinking can make inroads into our mind.
Remove Invisible Barriers to Success
When we think circumstances beyond our control, other people or mysterious forces have power over us, we lose the sense of natural power we need to maintain happiness in life.
45

EASTWOOD
45 years of research goes into every book
Is this what you want in life?
---
45

EASTWOOD
45 years of research goes into every book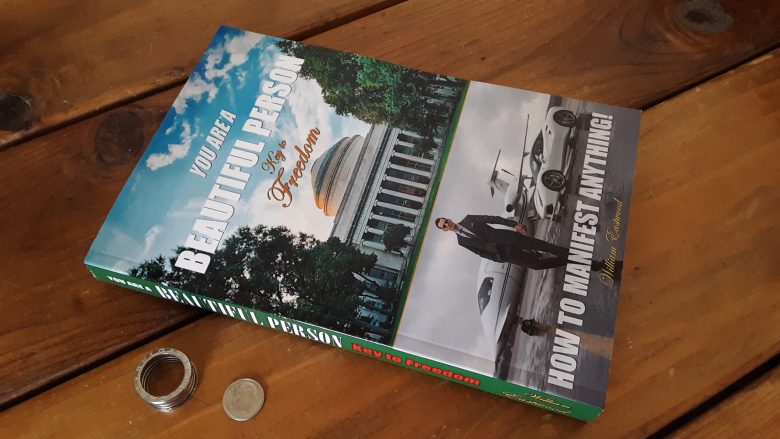 Click above to learn more
With the realization of the power of thought the game changes
When you know that you create your reality, the choice to be positive becomes too powerful an option to ignore for any reason. With this realization you easily and naturally shift from the negative to the positive.
Whenever I begin to feel depressed I know I need to remind myself that I create my own reality, and that this power is derived from my beliefs, thoughts and emotions. This reminder always pulls me out of negativity. This has worked more times than I can count. It always works. It will work in your life too! Just try it.
Click above to learn more
Various techniques
---
Sometimes relaxing the mind and just listening to good music does the trick. Appreciating artwork, beauty or other people can help.
Everyone has their own private triggers, however silly or whatever. Know what they are. An activity that would seem odd to another can have great meaning to you and can call up resources and energies from deep within you.
Sometimes the way to stop negative thinking is to treat yourself to something you desire to like a good meal or rest on the couch while watching your favorite TV program. Honoring yourself in your needs for rest and relaxation send a message to your subconscious that you are worthy, and this procures results.
At other times a walk outside, activity or proactive program may be the solution. When you get out into the world, the stimula and interaction tends to lift you up. The positive moods of other people can also spill off onto you.
Relaxed housework can also help. There is meaning and value in ordinary activities, and taking pleasure in them leads to the insights and energy you need to achieve your purposes.
If you are over strained and frustrated you may want to stop trying to accomplish something so hard.
When you relax and enjoy the moments insights come to you that can solve your problems. Then you realize that the struggle to try to pound things into place was inefficient, ineffective and perhaps highly counterproductive.
Tips and Tricks:
When you have tried everything and still can't stop your negative thinking, an aggressive tactic is in order.
Just start reading something. Use whatever works, for me it is affirmations and metaphysics.

Click on the rotating earth at the top of every page for your daily affirmations.
How to escape myth and immediately attain success
The primary myth that comes out of materialism and Darwinism is that thoughts and and physical events are two distinct entities. Nothing could be more untrue.
Your beliefs create your reality, literally. Your conscious beliefs create your immediate reality. If you change your beliefs, thoughts and emotions right now, your reality will immediately begin to change.
MIND OVER MATTER New Paradigm Facts
It's all so easy!
Assumptions are belief. Anything you assume to be true you tend to create physically.
If you want to change your life, just change what you are telling yourself is true in your head. A situation can have any outcome. The outcome is set by you. If you tell yourself in your head, this is going to work out, or, the result will be positive, then that is what you tend to create. This is why affirmations are so valuable.
Begin to change your life by applying affirmations on a daily basis. If possible, learn to think in affirmations.
Manifesting anything you want in life is easy when you know how. Begin to create your dreams now!
Being positive is only difficult when you are negative
Being positive takes effort. Besides having the right beliefs, you have to do the work necessary to stay positive.
Since positive beliefs, thoughts and emotions manifest, the further along you are into the process of being positive the easier it is to remain positive. It is only when you are experiencing the results of negative and defeating beliefs that being positive can be difficult, but this is precisely when you must learn to be positive.
Being positive can become second nature
---
Focus on the positive.
Deny any doubt or sense of fear that enters your mind.
Always pare down problems in your mind. See them as less significant and they become less significant.
Realize that situations and people have no power over you.
Nothing has the power to stop you or prevent your success.
Refute the idea that they do.
Know that you are in a perfect position to create what you want.
Know that limitation and fears can't survive the realization that you create your reality.
To understand that you have full control over yourself and your reality is to have it.
If you think you are in a situation where you don't have control, affirm that you do and your situation will change.
Own your power and the truth.
What your inner self would tell you if it could
Remain focused on what you want.
Don't be distracted or influenced by what others think or want for you.
Develop your will and resolve.
Follow your bliss.
Remember that nothing can exist in your future that you do not want to be there.
Know that we are helping you to create what you want.
Believe in yourself and your ability to create the ideal.
You have nothing to worry about.
If you focus on the ideal you desire, we will do the rest.
We will create what you want in life.
All that you must do is stay focused on what you want, and in a short time you will create it.
You don't have to know how it will happen, only that it will.
It is not your job to know what needs to be done to make it happen, or to do the work.
We will take care of all the details to make it possible to have what you want.
Simply have trust and faith and focus on the highest and most positive thoughts you can.
Work your mind up and up and up until you reach the heights.
Think about all the beautiful things you can create in life.
You are unlimited.
The possibilities for your life are unlimited.
You are a beautiful person who deserves to have everything you want in life.
You can do it and you will. We will help you.
You can now have what you want in life.
45

EASTWOOD
45 years of research goes into every book
.
What is stopping our evolution?
---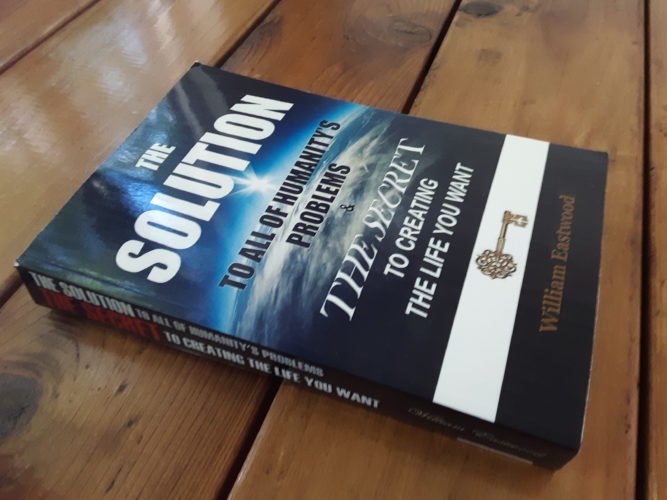 Click above to learn more
Fear, doubt and negativity can't survive the light of optimism and truth
---
I don't think that anyone who believes their thoughts form their reality can be stuck in habitual negativity. Besides losing your future you will lose your peace of mind, energy, motivation, health, relationships, etc. To realize this is to realize that it is not an option and to drop it like a hot potato.
There's no time to waste considering the lesser possibilities in life. There are too many opportunities. You have a realm of infinite probabilities to choose from. Let's have some fun realizing the ideal.
With positive thinking you immediately begin creating what you want.
There are plenty of noteworthy physicists who will point out the fact that quantum mechanics disproves classical physics and that our consciousness is connected to everything. Bernard d'Espagnat, for example, states that the existence of physical objects is dependent on our consciousness and that this has been proven empirically.
"The doctrine that the world is made up of objects whose existence is independent of human consciousness turns out to be in conflict with quantum mechanics and with facts established by experiment."
Scientists have used quantum mechanics to develop advanced technology, yet as a society we have not yet employed those same facts to generate a new and more factual psychology. It is time to do so.
All content, books and links on this site are based on or in agreement with the findings of quantum mechanics. The concepts presented to you here are thus much more accurate and powerful than current psychology and standard self-help methods of achievement.
Undivided wholeness , non-classical physics mind-brain science, and amazing quantum tunneling, for example, reveal that consciousness is not restricted by the laws of classical physics. Your mind is connected to everything in the universe, can bypass physical laws of cause and effect and time and space restrictions, and can permeate any seeming barrier.
QUANTUM TUNNELING NON-CLASSICAL EFFECT
Link to part two of this article is after book list.
---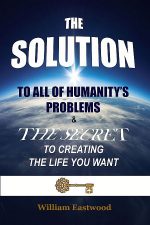 Click above to learn more
Click above to learn more
Click above to learn more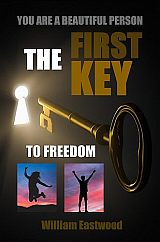 Click above to learn more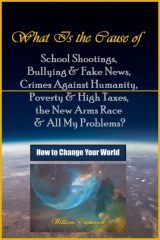 Click above to learn more
Click above to learn more
Click above to learn more
Click above to learn more
Click above to learn more
Click above to learn more
Click above to learn more
EASTWOOD
THIS BOOK WILL CONVEY AN IMPORTANT MESSAGE!
---
A JOURNEY OUT OF THE ILLUSION explains how to survive the coming changes that have already begun. Survive and thrive or perish. Understanding will change the world as we know it.
William Eastwood's full story and metaphysics based on the new scientific paradigm of University of London physicist David Bohm, a former protégé of Einstein's and over 45-years of research and application.
COMING IN DAYS