---

Does Mind Create Physical Reality?

How Can I Use My Mental Power to:

Manipulate, Control & Change Events?
How to Manipulate, Control & Change Events
---
Click Image for EN founder's video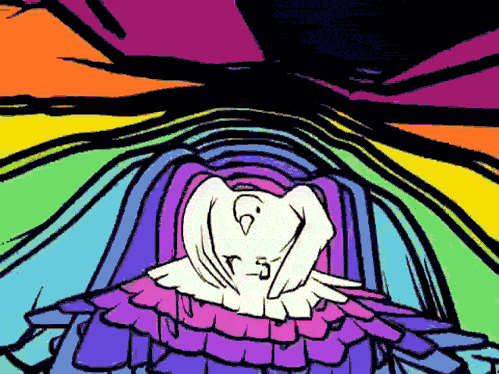 Why don't scientists believe in mind over matter?
Many top physicists do believe in mind over matter
It is the rest of science, media and the world who do not want to listen to what they are saying.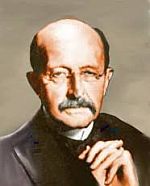 Max Planck, Nobel Prize winner father of quantum mechanics says, "I regard matter as derivative from consciousness."  — The Observer, 1/25/1931

Max Tegmark of MIT
Click on the "Max Tegmark of MIT" button below to see current official confirmation from a respected physicist in the scientific community that matter is a state of consciousness.
Consciousness Is a State of Matter: MIT
The official scientific establishment as a whole does not want to admit consciousness creates matter. There is a reason why.
Early scientific instruments could not measure consciousness or quantum activity. Scientists could not prove or disprove anything about consciousness, and so they eventually assumed consciousness had nothing to do with bottom-rung reality, without proving it did not. Eventually science as a whole took the official stance that consciousness had nothing to do with bedrock reality.
HISTORY OF SCIENCE Why it made mistakes
To go against the materialistic view that was adopted by the world is to threaten the entire worldview and authority of science.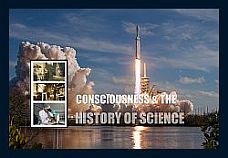 "Few realize mind forms matter because the worldview of educators, the legal and medical establishment, media and society, is based on the consensus that comes from the bias scientific establishment rather than individual physicists.

You can get lost trying to understand consciousness by reading scientific articles. I offer links to some excellent scientific studies as a courtesy to you only. I know in simple terms that the physical world is a projection we each create with our own consciousness. If four people enter a room, there are four rooms. I figured that out over four decades ago.
Consciousness is irreducible and is both individualized and part of an unbroken field. Quantum mechanics is the study of that field of energy. Your consciousness has very deep, eternal meaning that cannot be measured with a ruler, and so all scientific studies will miss that part of the picture.
All consciousness is of an equal, amazingly high grade; and just so you know, your personality and individuality will never be lost. Who you are will survive death. I am not a religious person, because I will add that you are also good, and most religions will say you are evil.
Ignorance is separation from truth, and it is the closest thing there is to evil. Our civilization has been based on separation from truth for centuries and we therefore do not even know where we come from! That shows just how ignorant we are.
The whole of civilization has been reading reality backwards for thousands of years. You can't understand reality by looking at the physical world because that world is a consciousness hologram that you are creating. If you follow most scientists, they will just get you more confused.
I provide hundreds of articles in plain English, and you don't need to be a scientist to understand any of it. Use your heart and intuition. All knowledge is within you, and you are a portion of the Divine consciousness that forms everything. You are forever safe and loved, and this will never change, not for a billion years.
For those who are interested I often begin my articles with some science because it is important to use your intellect. For something to be true it must make sense to you both intellectually and intuitively.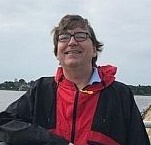 — William Eastwood
"The Solution..." explains and clarifies further.
"THE SOLUTION TO ALL OF HUMANITY'S PROBLEMS
ENDORSEMENT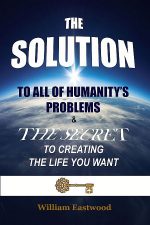 "We can literally change the course of civilization by lifting the race to a higher path through implementing the solution."
— Mario Fusco, TH.D., RS.D, B.S.c.
Here and now we have the power to work magic of such proportions we have never fathomed. Yet unseized, such power waits for us to claim it. It is of no use until we awaken to it. 45 year study. It is all here, in the solution!
NOTE: The content in this website is based on this book.
MIND OVER MATTER New Paradigm Facts
Click above
Consciousness Is a State of Matter: MIT
Your Daily Experience Is a Product of Your Thoughts
You create your reality with your mind as effortlessly as your breath. Thinking automatically generates conscious units which then automatically materialize as events and objects in your life. Everything in your life is a materialization of your thinking and emotions.
Your life itself is a physical materialization of the inner content of your mind. Your life in all its aspects is an automatic expression of your beliefs, thoughts and emotions.
 What Does the ZERO POINT FIELD tell us?
Live the desired end result in advance
If you want the best in life you must learn how to focus on how you would think and feel if you had the best. Everything is created twice. Create what you are wishing for in your mind and then it will manifest physically.
Why don't people believe mind forms matter?
How can mind form matter?
The entire universe is thought energy. Everyone knows that energy changes form. Clouds can create rain and rain can freeze into ice. It is also well known that the energy of the universe forms physical matter. The only difference now is that physicists are now realizing that this energy contains consciousness.
The rest is easy to understand. According to laws of physics, when thoughts reach a certain intensity they form matter in the same way water forms ice. This happens on a level below the subconscious.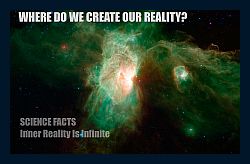 How does mind form matter?
Click above
Manage all your thoughts & emotions
What you create depends on the thousands of thoughts and emotions you create every day. The secret to your success in life is in the art and science of directing your thoughts and emotions in the best possible way. By manipulating, changing and controlling your thoughts and emotions you change your reality and everything that happens to you.
Your dominant and most intense thoughts and emotions are what manifest as events in your life. But every thought and emotion has an effect on what will materialize.
Invest in your best life by making thought and emotion deposits in the same way you do with a savings account. Small change doesn't seem like much, but it adds up. Make every thought and emotion as high and positive as possible and your inner bank of positive thoughts will fill up fast.

Click on rotating earth at the top of every page for your daily affirmations.
Does Consciousness Create Reality?
Yes, consciousness and matter are basically the same thing in different states. They are electromagnetic fields of energy. The field or wave can turn into a particle. This is like ice turning into water.
Max Tegmark of MIT
Click on the "Max Tegmark of MIT" button below to see current official confirmation from the scientific community that matter is a state of consciousness.
EN's Course is dedicated to Max Tegmark
The cover image on the EN course is of Massachusetts Institute of Technology (MIT), which is often ranked among the world's top five universities.
Click on book image to learn more.
Einstein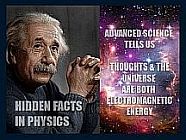 "Reality is merely an illusion, albeit a very persistent one"
.
— Albert Einstein
Origins of the new paradigm

In his 1924 Ph.D. thesis and groundbreaking contributions to quantum theory, Nobel Prize winner, Louis de Broglie postulated the wave nature of electrons and suggested that all matter has wave properties. This concept is known as wave–particle duality, and forms a central part of the theory of quantum mechanics.
De Broglie's wave–particle duality is extended to all particles and the laws of nature.
By reversing his statement that "all matter has wave properties," to "all waves have matter properties," the most basic and most advanced science tells us that the wave forms matter. The next logical question is "what is the wave?" 
What is a wave?
A wave or a photon are an excitation of an electromagnetic field.
If you ask a scientist what an electromagnetic field is, they will say "it is a fundamental entity, it's not made of anything else, it just is what it is."
Science Does Not Know What Fields Are
In other words, scientists do not know what it is. Scientists do not know what the unitary substance that forms everything in the universe is!
I will tell you what it is: It is consciousness. The electromagnetic field that forms everything is consciousness. Particles, in the conventional sense, do not really exist. Particles are consciousness.
Science Does Not Know What Fields Are
Individual scientists do know the facts
Max Planck, Nobel Prize Winning father of quantum mechanics.
"I regard matter as derivative from consciousness." 
― Max Planck (Quote from The Observer, 1/25/1931)
CONSCIOUS EVOLUTION 3 Steps to Your Mastery!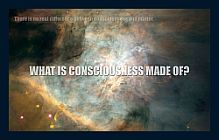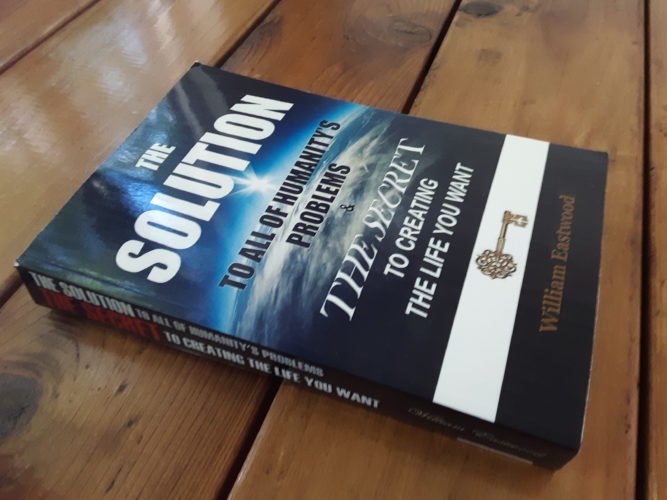 Myths that can hold you back
There are collective myths by which we interpret our reality.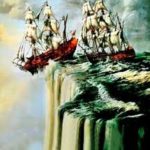 The great myths of modern man are obstacles to creating what you want in life.  This is why people in our civilization are unhappy and unable to free themselves to create their passions. The many stifling myths are taught by schools and teachers because that is what they went to school to learn.
The inner judge and victim are products of our destructive myths. We are unaware of them because we don't even realize who and what we are or how we create the events of our lives!
We are highly limited by false conceptions of cause and affect and time.
There are more myths that distort perception now than at any time in our past. Other civilizations did not cut themselves off from the source of the physical world and they understood far more than we do about reality and the soul. We are basically blind.
There is no such thing as cause and effect except as applied to psychological activity. The past does not create the present, your thoughts and emotions do.
Quantum mechanics tells us that the universe is not built out of physical electrons like bricks in a house, but instead is a continuing projection of energy like light coming out of a light bulb. Photons shoot by you at the speed of light. Your environment is created in the same way.
Each pulse of light creates a hologram we experience as the physical reality around us. Each pulse, however, is a complete recreation. The past does not create the present. The entire universe is recreated every fraction of a second, and it is a projection of your mind.
The past does not exist, only a spacious present exists and what you think is the past is a portion of the spacious present. Your present beliefs, thoughts and emotions regulate and control the content of each pulse that recreates the universe every fraction of a second.
Because of our belief in time and consistency of thought there is a consistency in what is projected. Our environment will change gradually as our thoughts do, and this gives us an impression of moving through time. This is a false notion, however.
To get back to the main point, when you free yourself of the myth of materialism you realize that anything can be created simply by changing your beliefs, thoughts and emotions. If you transcend the myth of physical cause and effect and replace it with the concept of thought projection in a spacious present your mind is twice as able to create a windfall.
EARTH NETWORK BOOKS By William Eastwood
Is this an academic site with reputable sources?
We refer to the top .1% of physicists because speaking the truth carries certain risks
The only reason why Einstein and a few top physicists speak the truth is because they are such intellectual giants that the scientific establishment doesn't dare attack them.
---
"Education is what remains after one has forgotten what one has learned in school.
"The only thing that interferes with my learning is my education.
"Education is not the learning of facts, it's rather the training of the mind to think. "
— Albert Einstein
---
The fact that most people find quantum mechanics to be so confusing speaks volumes as to their ignorance of the nature of reality and scripting in myth.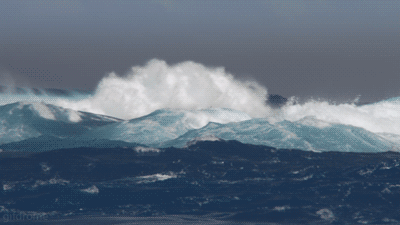 Formal education is scripting in collective myths
It is not necessarily wise to ask an expert for the answer to the big questions, such as, 'what is consciousness and reality?' Here's the reason: Most professionals base their theories and 'knowledge' on many years of formal education, yet formal education is scripting in collective myth.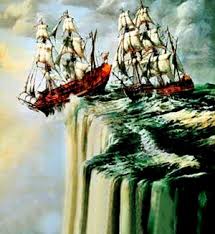 Professionals must endure far more formal education than most people, and formal education requires that they pass exams that prove they are scripted in myth in order to be legally designated as an expert in their field! For this reason, most experts are bias in favor of materialism, myth is slow to be challenged within academic circles and tends to be locked in place within society as a result.
History repeats itself
The greater your formal education, the greater your conviction in the generally held false materialistic worldview tends to be. Our schools and professions are based on a false worldview and they do their best to impart it. This applies to lawyers, doctors, psychologists and many other authorities.
Einstein didn't ask his family doctor if time was an illusion, because had he did, he would not have become the Einstein we know, and he would not have made any great scientific discoveries.
99% of professionals are scripted in materialism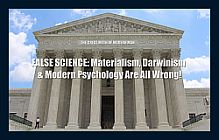 Outdated mainstream science, academia and psychology underlie almost all of our current personal and collective problems from school shootings and political dysfunction to the inability of ordinary people to live happy and successful lives.
You have to learn how to think on your own and judge whether or not certain information is credible and rings true. You must learn to trust yourself or you will get nowhere.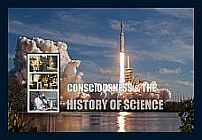 "I spent the last 44 years studying the paradigm quantum physicists are only now becoming aware of. If I was a doctor, I would have spent 44 years studying the official worldview of materialism and you wouldn't be reading any of this or learning the truth about the nature of reality and how thoughts are electromagnetic energy that forms matter."
The fact that we find quantum mechanics to be so confusing speaks volumes to our ignorance and scripting in myth.
We offer you a more accurate picture of the nature of reality than usual orthodox sources of knowledge and education. And we speak in plain English that is understandable to the people of the world (as well as easily translatable).
MIND OVER MATTER New Paradigm Facts
Helping you to create the life you want!
A single AMAZING philosophy!
100's of articles!
4 EN websites!
All four sites have a single cohesive philosophy! They are meant to be used together.
Click between them!




Helping you to create the life you want!
ALTRUISM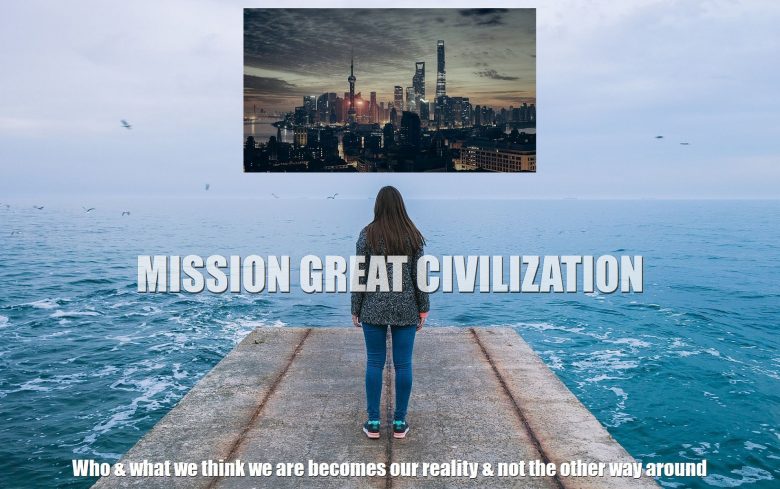 MISSION CREATE A GREAT CIVILIZATION
ADVANCED
REAL SCHOOL Advanced FREE Articles
All time is simultaneous. You will be given the opportunity to redo any experiences in your past.
Visit EN's Real School Command Center to understand life's secrets and to empower yourself to create whatever you want in life.
HELPING YOU
The True Cause of School Shootings
Altruistic Movement Redirect Civilization
How to Be 100% Safe MENTAL PROTECTION
PROBLEM SOLVING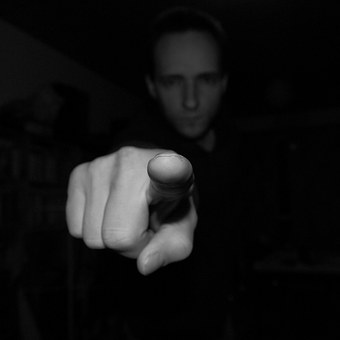 Click above
Always replace negative thoughts with positive thoughts
As you go about your day, shift your thoughts from what you don't want to everything you do want. Interrupt all negative thoughts and replace them with thoughts about what you do want.
As you think about what you want, picture yourself getting it. I have obtained houses and businesses through this incredibly simple yet powerful method of manipulating reality.
Remain on guard for any negative emotions. Negative emotions are a red flag that signals you to the presence of negative beliefs or thoughts generating them. Say "no" to any thoughts or assumptions that go against you and what you want in life.
If you find yourself thinking the weather is bad, question that assumption. Then immediately divert your thoughts to what you want to experience and how you want to feel.
Develop the habit of questioning any negative assumptions, no matter what they are. Make it a strong habit to always affirm the positive.
If there is something bothering you or if you don't feel great, state what you want the situation to be in a best-case scenario. Then divert your mind to subjects that will keep you focused on something positive.
Do not let a negative mood get traction, nip it in the bud. Always insist on a positive, constructive and beneficial mood.
Go as high as you can in your thinking. Work yourself up through positive self-talk and imagining best-case outcomes.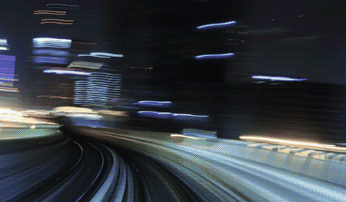 C = Ef: MIND OVER MATTER:  FAST TRACK TO SUCCESS
Your Fast Track to Success  link (C = Ef) above loads in milliseconds
EVERYTHING YOU WERE TAUGHT IN SCHOOL IS FALSE
EVERYTHING YOU WERE TAUGHT IN SCHOOL IS FALSE
Matter is composed of the same substance as your thoughts.
Consciousness Is a State of Matter: MIT
Consciousness Shift 5000 + Years Ago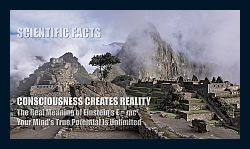 The findings of physics conflict with mainstream worldviews. It all opposes what parents, society, various disciplines, schools and mainstream media hold onto as the only truth they know.
Origin of Our Kind of Consciousness
People want and need to believe what they were taught, but what they learned is based on sixteenth-century science which Nobel Prize winner's findings and quantum physics proves wrong.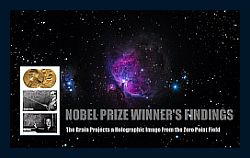 Materialism, Darwin's Theory of Evolution, Freud's psychology, most theories regarding human nature in mainstream psychology, and scientific thinking in general (ideas about time & space) are all incorrect and detrimental.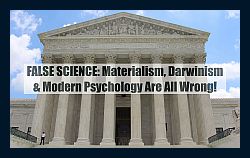 Your beliefs, thoughts and emotions create conscious units which grow and combine below your subconscious. When they reach sufficient intensity they manifest as events or objects in your life.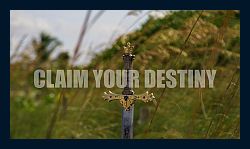 The Secrets of the Universe Unveiled
EN will end pain & suffering in the world
EN is going to be a powerful force to end pain & suffering in the world
The people of the world can solve their problems and advance to a whole new level. I love humanity and want to end the suffering in the world, and I am intent on doing it.
The real cause of domestic terrorism, gun violence and school shootings.
We are altruistic beings, and we create our reality. You can manifest anything you want.
None of this is new to me, I've known all of this since the early 1970's. There needs to be a university that teaches the truth and is not afraid to put it out there.
I have applied the principles of conscious creation since 1975. Feedback from 43 years of applying these principles is uncommon. Less than one tenth of one percent of the population even knew of these concepts 43 years ago.
I am highly motivated to end pain and suffering worldwide. The new age is beginning.
My articles will reach people at the level of understanding they are at, and then I will increasingly explain their true powerful and unlimited nature.
Accumulated knowledge in all fields is based on a false premise. Curriculum from grade school to university must be overhauled. This international university initiative provides the new science facts and guides you with only exactly what you need to know for maximum success in life.
Is EN's intent to end the pain & suffering in the world unrealistic?
Click above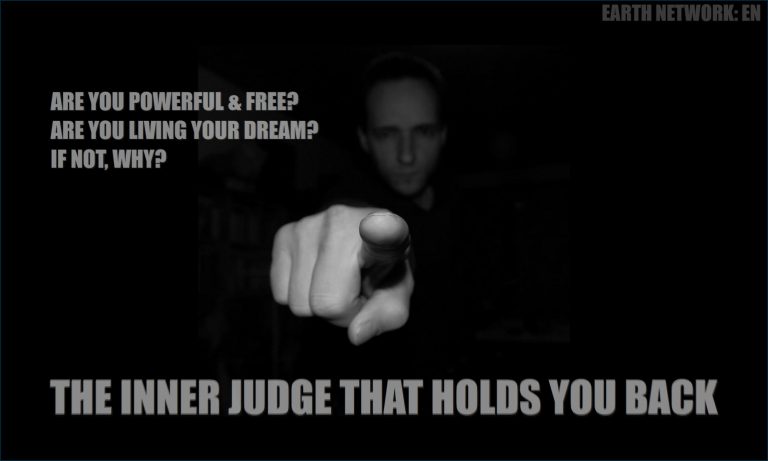 You must be aware of the problem to solve it.

The Inner Judge & Victim Control Us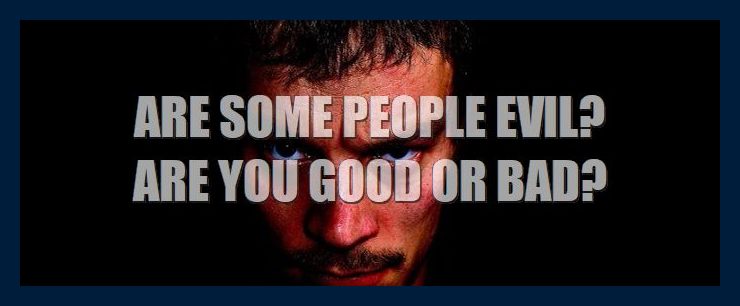 Take control of all of your beliefs
Your beliefs are assumptions. Believe you can have everything you want a lot sooner that you thought in the past. Use conviction. Get a feeling that what you are telling yourself is really true.
As I previously said, your beliefs don't simply reflect your reality, they create your reality. Beliefs are powerful.
Beliefs give rise to your thoughts and emotions, and all three manifest as your reality. A small thought can turn into a strong belief. Just believe the thought and keep repeating it. It will grow in power and do things for you.
Use initiative. If you are having a bad start to the day, you know you have the power to change it, so do so.
Rather than letting your beliefs and emotions pass through your mind unchallenged, take charge of what goes through your mind. Control and direct it all and you will control and direct your life. Your thoughts and emotions are not supposed to control you, you control them.
Listen to what you are telling yourself is or is not true in your head during the day. The thoughts that run through your mind are usually statements of belief. These assumptions act like the repetition of a hypnotist. Every time you tell yourself that something is true you are reinforcing that beliefs and making it your reality. You are forming your future.
Use self-talk like a hypnotist does to focus exclusively on the future reality of the desired experience. Reinforce positive beliefs and negate counter-productive beliefs, no matter what they are. Beliefs are tools.
Consciousness creates matter and not the other way around. You decide what reality is and you decide the kind of reality you are going to live in all its aspects.
Be a powerful advocate of you. Be an attorney making a case for your positive qualities and the absolute certainty of your successful future. Would you equivocate arguing your point to jurors? Would say that in your opinion you may succeed?
Your inner self wants you to use your will and resolve to create what you want. It is waiting for you to do so with firm conviction so that it can create it for you.
How important is your success? Are you worth it? What will you get out of it?
The more frequently you visualize something the more you want it. Desire is a source of energy. Employ it. keep dreaming and fantasizing. Keep affirming what you want is coming and is inevitable.
Tap the potential of desire and fantasy. Not many people think fantasies are important, but they are. let yourself daydream about the idea life and events you desire as often as you can.
Add confidence and willpower.
Invest in positive thoughts until your subjective accounts are full. There is no doubt, your dream life is something that must be and will be All psychological energy is moving in that positive direction at all times. There are no cross currents.
Most of my readers are not yet masters. You are probably still coping with things you don't like about your life. You are likely reading this article because you want to get rid of stuff.
As you become more knowledgeable in applying manifesting principles you get better and better results over time. If you are smart you realize that those results are as much a factor of what you do not think as they are what you do think. Each time you think a positive thought it is a little bit easier to believe and think it the next time.
The solution to the world's problems.  Your thoughts create your reality.


How you sum-up a situation and how you react to it determines what it will become
Know that no matter what something looks like on the surface, that your assumptions and thoughts about it determine what it will become.
You don't have all the facts. Seemingly negative events can lead to life-altering events that launch you to a higher level. You can rise up in anger because of something and use that anger to change the direction of your thoughts and life from that point on.
A negative thought or event can be reversed in seconds. If you insist on the positive outcome you will get it. This is how you navigate probabilities.
Always stay focused on what you want. From the high road you are able to create the life you desire and fully manifest the events you want.
Train your mind to always respond in a constructive way no matter what is happening.  Over time you then begin to notice that things that used to bother you no longer do.
As you withdraw attention from each event you do not want, you begin withdrawing energy from everything undesirable in your life.
Negative or unwanted events begin to fade from your life and everything you desire grows and gradually becomes more believable. Your mind is now fertile ground for the growth of positive thoughts and emotions. Your mind is predisposed to manifest that which is positive.
You notice that old repeating patterns and negative events no longer occur. Problems begin to disappear.
Your life then changes for the better.
C = Ef:  MIND OVER MATTER - FAST TRACK TO SUCCESS
Your Fast Track to Success  link (C = Ef) above loads in milliseconds
The flow & creation of conscious units
Thinking is a process by which thoughts come into your mind from deep within you. The flow of thoughts you are thinking are a flow of consciousness energy units. Each thought you have controls the flow of these units and generates additional units.
These units are literally prematter. They are the substance of events and objects that will later materialize in your life.
Strong emotional content is also a primary factor that adds to overall intensity of prematter thoughtforms that evolve below the range of matter.
Consistency of thought and degree of focus also add to intensification, hence leading thoughtforms toward manifestation.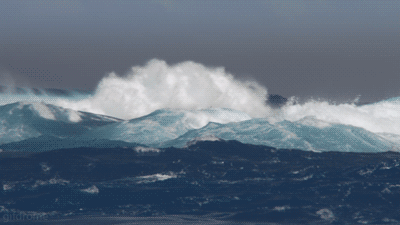 RESEARCHING CONSCIOUSNESS SINCE 1975

Achieve all your aspirations with

POWERFUL

EN books
EARTH NETWORK BOOKS By William Eastwood

Anything is possible. Create your dreams. Start today!..

KNOW WHO YOU ARE: We need to wake-up within the dream, and enter our true life.

Anything is possible.

Create your dreams. Start today!
.

THE SECRETS OF THE UNIVERSE UNVEILED: A sample of chapter one of the EN course.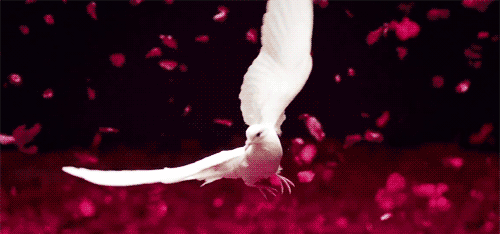 MIND POWER FOR SUCCESS GUARANTEED - Mind Over Matter for Money, Success & Health

6" by 9" paperback
The principle of selecting probabilities is based on the most credible & advanced science in the world ― Einstein's relativity, David Bohm's "holomovement," & "many-worlds interpretation" of quantum mechanics.
When you apply the simple principles within this book you activate a magical internal process that manifests your desires & allows you to enter your own Promised Land.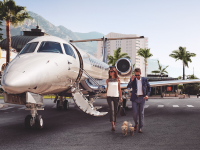 Once you understand how time and space really work, controlling what happens next in your life is easy as clicking on the movie you would like to watch on your TV. You do not progress in one world from birth to death. You are really in a field of unlimited probabilities projecting who you think you are into the physical movie we call life.
This simple method can be used to become successful, wealthy, healthy, to lose weight, get smarter or whatever you want, overnight. It is tested & it works.

Get results like the Cinderella story. Magical transformations & events will occur.
With Success Guaranteed you get to have what you want!

Overnight success is guaranteed when you have SUCCESS GUARANTEED!
Buy Direct for 30% Savings
Bulk rate discounts for groups, schools & universities.
Make unlimited $ with overnight success guaranteed
Does Mind Create Physical Reality? How Can I Use My Mental Power to Manipulate, Control & Change Events?
© Copyright 2018, By: William Eastwood.
The secrets to success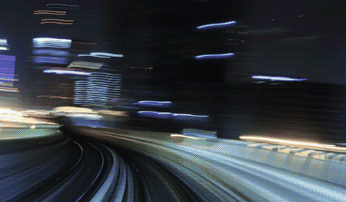 C = Ef:  MIND OVER MATTER - FAST TRACK TO SUCCESS
Your Fast Track to Success  link (C = Ef) above loads in milliseconds

MIND OVER MATTER POWER
Get the facts from the best sites
How Your Thoughts Create Matter & Your Reality
I highly recommend thoughtscreatematter.com because it has one of the best scientific explanations, quantum mechanics and is easy reading for just about anyone.
Recommended website: Thoughts Create Matter
Anything is possible.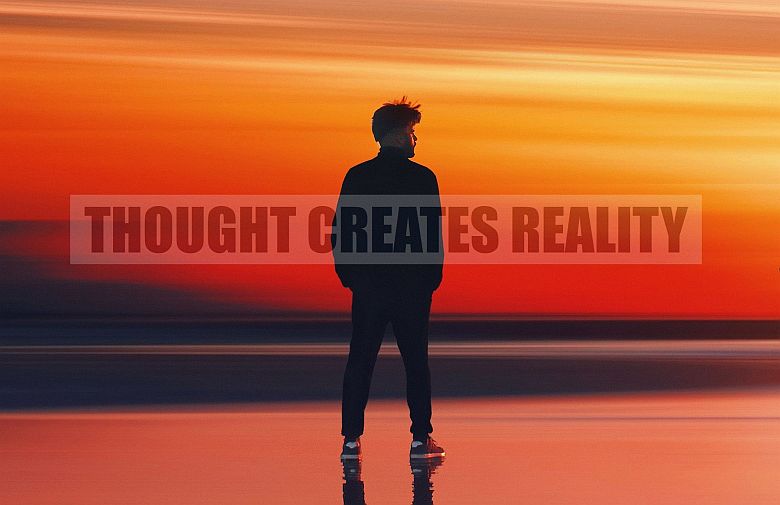 ---
Categories: Do my thoughts create my reality? How does thought produce physical existence & life? Does my mind form & create matter & reality? What is the power of the mind over matter? Mind over matter science and facts. How can I use my mental power to manipulate – control & change events? Metaphysical principles & techniques to manifest and materialize what you desire. Thoughts create everything. Thoughts create matter, consciousness creates reality. Click on our site and books to learn more.
Does Mind Create Physical Reality? How Can I Use My Mental Power to Manipulate, Control & Change Events?

G.E.N.I.E.  Global Earth Network International Education
EN  Earth Network
When you think, you automatically generate conscious units which then automatically materialize as events and objects in your life.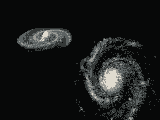 MIND OVER MATTER:  Ef = C: FAST TRACK TO SUCCESS

Power Principles



Click on rotating earth at the top of every page to get your daily affirmations.
---
The concepts conveyed in this website are within these books.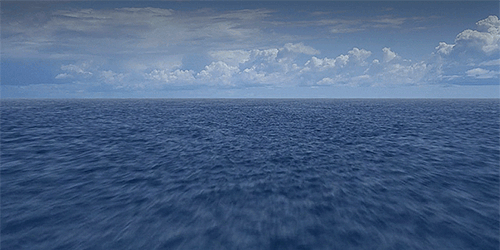 www.MindOverMatterPower.com