---

How to Manifest Goals, Dreams & Desires Using Affirmations: Use Suggestion & Positive Thinking to Create Reality
How to Manifest Goals, Dreams & Desires
---
Click Image for EN founder's video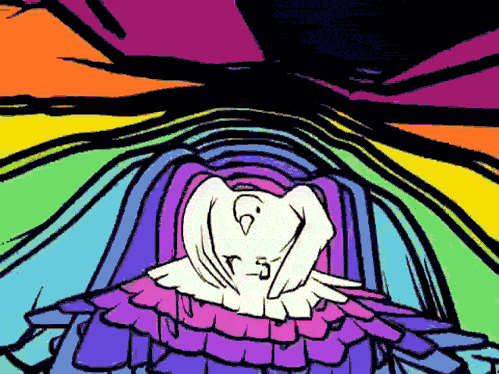 DO SCIENTISTS SAY THOUGHTS CREATE MATTER?

Many top physicists do believe in mind over matter

It is the rest of science, media and the world who do not want to listen to what they are saying.

Max Planck

Max Planck, Nobel Prize winner father of quantum mechanics says, "I regard matter as derivative from consciousness."  — The Observer, 1/25/1931

Max Tegmark of MIT

Consciousness Is a State of Matter: MIT

The evidence that consciousness creates matter

is right in front of us

An explanation of how consciousness creates matter is inherent in wave-particle duality. The concept of an alive universe, a universe entirely composed of consciousness, is supported by the greatest scientific discovery of all time.

In his 1924 Ph.D. thesis and groundbreaking contributions to quantum theory, Nobel Prize winner, Louis de Broglie postulated the wave nature of electrons and suggested that all matter has wave properties. This concept is known as wave–particle duality, and forms a central part of the theory of quantum mechanics.

De Broglie's wave–particle duality is extended to all particles and the laws of nature. This tells us that everything has a wave aspect.

The next question is: "Does matter form the wave or does the wave form matter? It is pretty obvious what the answer is.

Does the Wave Create Matter or Does Matter Create the Wave?

Your body's motion does not create the idea to move.
As all acts are preceded by an intent, be it on a conscious or subconscious level, all actions which form events are a result of information within the wave. 

Even the components of cells which continually replace their parts, do so according to the intent of the

subconscious body consciousness.
The complexity and order of your cells replacing their parts is not a haphazard, chance creation. In the same way, all matter is a result of the information that forms and composes the wave.
The entire body has a nonphysical form that creates the physical body. The conscious energy of which the body is composed creates the physical body.

De Broglie was awarded the Nobel Prize for Physics in 1929.

His 1924 thesis (Research on the Theory of the Quanta) based on the work of Max Planck and Albert Einstein on light, resulted in the de Broglie hypothesis that any moving particle or object had an associated wave. De Broglie thus created a new field in physics, or wave mechanics, uniting the physics of energy (wave) and matter (particle).

De Broglie developed a causal explanation of wave mechanics, which was refined by David Bohm in the 1950s. The theory has since been known as the De Broglie–Bohm theory. His theory was supported by Einstein, and confirmed by G P Thomson, Davisson, Germer and Schrödinger.

These theories are tested and proven to be facts. We know that quantum mechanics is correct because the mathematical algorithms are consistently relied upon in scientific applications and to build advanced scientific devices that work amazingly well.

In reality, nothing is solid

Physicists know that nothing is solid.
Solidity is a result of how our five senses react to non-solid energy.
If we can't pass through energy, we consider it solid, and so it functions as a solid in practical terms, but regardless of the fact that nothing is truly solid.

All physical matter is composed of

fields of energy.

There is no duration to matter,

it is continually generated

in the same way light is when you turn a light switch on.

Conscious Energy Units (CEUs) form matter in the same way photons form light. Both travel

at the speed of light.
Fields form matter.

What is a field or wave of energy?

Reality is composed of non-solid fields of electrical energy. Waves are disturbances in those fields. Waves are the closest we get to particles, but truth be said, there are no particles because waves are just energy moving around. That energy, however, is filled with information.

The wave-aspect of anything in nature is an energy field that contains huge amounts of information.

What is a thought but an energy field containing information?

Both waves of matter and thoughts are electromagnetic energy. Matter and waves are the same thing. The facts are right in front of us.

All of this is leading to a new paradigm, the paradigm I have lived by for almost 50 years

When we look at a tree we don't see the roots, but we know a tree has roots. The same principle holds true for you. You are not just a machine hanging in the air with no inner source of nourishment.

Friend of Albert Einstein and author of "Quantum Physics," the classic 1950's university texbook, physicist David Bohm gives us a scientific paradigm that includes a source from which we get our substance and create events.

Even if it appears to be hidden from view, the inner portion of you exists as surely as trees have roots. You do not start running out of energy the day you are born. You are replenished with new energy and reborn and recreated continuously.
Click above
Consciousness Is a State of Matter: MIT
I talk to myself in my head all day long. Like others, I have a thought about every three seconds. This is the suggestion that creates my reality.
Therefore, I am very concerned about each and every thought and emotion.
I know that whatever I tell myself is true in my head is what I create. I also know that my beliefs manifest. The objective is to change beliefs and life-patterns that are manifesting the problems and limitations I am trying to overcome.
That means I must focus on what I want and the joyful feelings of realization associated with those passions. And I must do that rather than ruminate over my problems endlessly.
In those moments when you are thinking about your problems you are creating them  in that moment.
Fears and doubts
Usually what I tell myself is true is slightly different than what I believe. Like everyone, I have fears and doubts. My constant affirmations combat these fears and doubts.
My positive affirmations change the underlying beliefs that are generating those fears and doubts.
When your beliefs change, your thoughts and emotions change, and then your reality changes.
Instant life changes
Every morning I listen to my favorite music and fill my being with the most positive feelings imaginable. As I am doing this I  say affirmations such as "more and more money is coming into my life now."
This is how you transform your life. Transformations can be almost instantaneous following this method.

Click on rotating earth at the top of every page for your daily affirmations.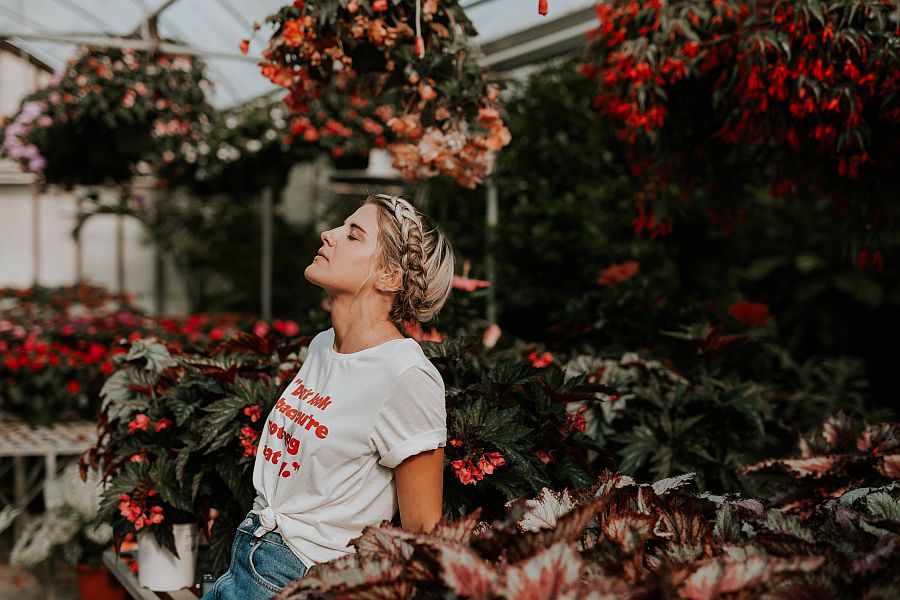 Click above
How to escape myth & immediately attain success
The primary myth that comes out of materialism and Darwinism is that thoughts and and physical events are two distinct entities. Nothing could be more untrue.
Your beliefs create your reality, literally. Your conscious beliefs create your immediate reality. If you change your beliefs, thoughts and emotions right now, your reality will immediately begin to change.
Every thought manifests in some way
When I tell myself I am going to have more money I do manifest more money. It was not always that way, however. I had to be extremely assertive in using affirmations for many years before I got to the point I am at now. And I am still challenged.
Affirmations and positive thinking always works, but the results vary from person to person depending on their beliefs. If you have always had plenty of money your beliefs around money are good enough that any affirmations should bring immediate results.
However, if you have been struggling for years you probably have to be very forceful in how you change your thinking and use affirmations. You will have to change your self-talk for a longer period of time before you see significant or outstanding results.
Use strategy
I have a whole host of beliefs that have a bearing on how quickly my positive thoughts will manifest. And I have worked on my beliefs for years.
I make an effort to appreciate every little advance I make. I keep these advances in mind as I affirm I am making great progress in all areas.  If I am able to apply this positive approach in all areas all day long I get really good results.
It used to be that disturbing events would offset my positive affirmations. I would still get results, but I because had long-standing patterns, beliefs and fears that manifest, I felt I was limited in how much good I could manifest.
I think that this is a typical problem that other people have too. I wanted more results than I could get, and the progress was slow at times. I had to grow out of this.
But I didn't do it by giving in to negativity. I always fought the negative in life as aggressively as I could, and in every way I knew how.
You may be able to get better results than I did, or you may also have to grow out of your old patterns.
When growing out of old beliefs and patterns, the progress can be slow initially. Then there will be times when reality shifts for the better.
Entire negative portions of your life will fall away. Limitations that you always took for granted will suddenly be gone.
The first time this happens it's a big deal. It's a rare occurrence long overdue and you will celebrate whatever it is that is leaving your life.
If you keep going there will be more times like this. Your life circumstances will shift for the better. From each point this happens you will be operating at a slightly higher level.
Eventually you get to the point where amazing things are happening constantly. The challenge is then to accept it. It is easy to accept success in the mind, but when it is real it can be scary. Change can be a challenge.
There is always a tendency to fall back to the old way.
Earlier in my life I accepted limitations and negatives as being a part of myself. Limitations are often connected to our identity. We are used to our problems and challenges. They are comforting. When they are all taken away and we are successful we are in an alien world, and it takes some getting used to.
Anything is possible. Create your dreams. Start today..

KNOW WHO YOU ARE: We need to wake-up within the dream, and enter our true life.

Click above
Physicists now know that matter is consciousness
The events of your life are a manifestation of your beliefs, thoughts and emotions.
Consciousness Is a State of Matter: MIT
When a person learns that their thoughts create their reality they quickly realize how great an opportunity they have to change their self and life by changing their thinking. Affirmations are the way they change their thinking. Affirmations are a tool to direct thinking, and that thinking then materializes as action (events), matter (objects) and a new self (Beliefs, intelligence, thoughts, attitudes and behaviors).
Affirmations are the tool of choice to manage your beliefs, thoughts and emotions and thus life. What you implant with affirmations becomes your physical reality.
As you get up in the morning you can affirm, "I am going to have a good day today." Affirming the day will be good is a powerful way to make it so, (the day can only be what you think it is).
What is an affirmation?
An affirmation is a statement (of intended belief) repeated verbally or mentally.
The simplicity and repetition conditions the mind to accept the statement as a belief.
An example of a good affirmation with the proper length: I now receive my good from expected and unexpected sources. A short affirmation I like to use: Good things are happening. Another one: People like me, and I like people. A long one: I am receiving greater and greater amounts of money from more and more expected and unexpected sources. Or: Everything necessary to the full and complete expressions of the most boundless experience of joy is mine now. Or: I have complete faith that these principles are working powerfully, directly and specifically at all times in my life.
Note: Some of these affirmations may have come from Science of Mind.

Click on rotating earth at the top of every page for your daily affirmations.
Click above
What is the purpose of an affirmation?
An affirmation is your control panel to change or improve everything ― all aspects of your life and yourself. Once you believe what the affirmation is saying it begins to manifest as events, objects, behavior (or as new components of your body or self if it is about you).
Some benefits are instantaneous. When you say, "I am strong," and feel or believe it, you are instantaneously stronger. When you say, "I have all the money I could ever need or want," the percent chance of the probability of receiving more increases instantaneously by a specific amount. When someone asks you how you are doing, and your reply, "good," you instantaneously feel good. If you don't fully believe what you are affirming, or if your mind is distracted you may have an opposite effect or no effect at all.
Affirmations are also called suggestion.
Suggestion directs and creates all matter, and it can have a hypnotic effect on all aspects of perception. Action (the movement of energy in all its forms) is controlled by suggestion.
Visualizing and affirming something at the same time is more effective than doing one or the other.
Some people will see a weather forecast, visualize rain, and affirm they are going to feel miserable. Such a person will probably create misery even if it does not rain.
The beliefs, thoughts and emotions of people in any geographical area affect the weather and natural conditions. An unstable or upset populate can bring about natural disasters.
The point is, however, that you are already using visualization and affirmations to form your life. Look at how you engage in self-talk and try to be more conscious of what you are telling yourself is or is not true. Notice how that suggestion creates moods and manifests. Plan a new theme and script for your life and implement it through self-talk.
Your life is a result of suggestion. Every day all day long you carry on a silent conversation with yourself in your head. Most of it consists of statements of belief, this or that is or is not so… true… right…etc. Telling yourself what is true or false is how you form or maintain your beliefs. Beliefs determined thoughts and emotions, and all three create your reality.
Affirmations are metal suggestions that once internalized as a belief, manifest as events or objects.
Your reaction to what happens to you determines what will happen next
Great opportunity to change your life is present in every reaction to every event.
If you spill a glass of milk you can think what a mess and feel aggravated. That's a typical reaction.  You could also think what an idiot I am, I can never do anything right, this is one of those days where everything is going to go wrong. That reaction will not only hurt you by ruining your day, but it can have a domino effect and cause future problems. If you do not understand metaphysics you might not ever make the connection.
After you spill the milk you could also react by thinking I have so much to be thankful for and so much prosperity that it doesn't even matter. As you do that you could close your eyes and imagine your refrigerator loaded with every kind of food under the sun. At the same time, you could repeat an affirmation indicating you have all the food you could ever want. You could even affirm you have restaurant grade jumbo lobster tails and caviar.
There is no correct reaction, but ever encounter is an opportunity for you to plant the seeds for new and exciting experiences.
Why not react by using affirmations, visualization and emotion to picture desired results?
If you keep up this kind of practice it will have an extremely powerful effect and will alter your future to the point of having much more and better food than you would otherwise have. If you are doing it right, you are going to feel abundance in the cells and bones of your body. Your thoughts and feelings are going be unstoppable forces that create greater and greater levels of abundance in your life.

Click on rotating earth at the top of every page for your daily affirmations.
Affirmations are your control panel for life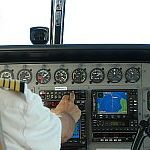 Deliberate affirmations usually utilize repetition. When you verbalize something and repeat a statement of belief the repetition multiplies the power of the suggestion exponentially.
Affirmations are a way to take control of your overall thought processes and hence life. Beliefs largely dictate both your thoughts and emotional states, and all three create your reality. Affirmations are powerful because affirmations strengthen or create beliefs. Affirmations focus and harness the mind for a specific purpose. What you focus on, you create more of. You can use affirmations to focus on and hence create what you want in your life.
Like visualization, using affirmations is a skill that is perfected through proper understanding and application. Each belief you hold is supported by other beliefs. If you use affirmations as suggestions to change beliefs, the entire system will react. The mind can react by being defensive and hence bringing up ideas running contrary to what you are affirming.
Observe what happens when applying these principles. Pay attention to your reactions and suggestions. Do you think maybe this will work? Do you think I hope it will work? Or do you think it will work? Continue to learn and expand your knowledge. You can use these tools and principles to create anything you desire. If you say it will work, see it in your mind's eye, feel it in your bones and repeat it every day, you will create it. This is how you take control of your life and succeed.
Affirmations should be positive, short and simple, and you should focus only on the suggestion and what it feels like to be living the result desired. They should feel natural and believable. Do not try to force yourself to believe something, just repeat it in your head. It is the repetition that the subconscious responds to.
Repeated affirmations are the first and best way to take control of your thinking and life. Simple, effective and powerful, they can transform any aspect of your life. Professionals in all fields use affirmations. Affirmations should be an automatic and natural feature of your mental life.
This is how habits are formed. But it is also how matter and a life are shaped and directed by consciousness. Affirmations are your control panel for life.
PROSPERITY VIDEO & DROPBOX LIBRARY
Click on image to view prosperity video!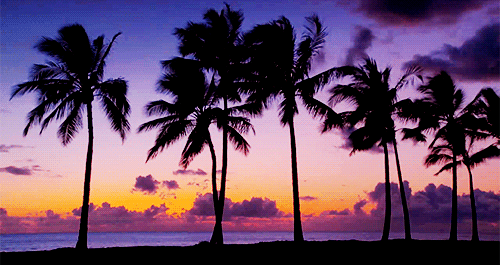 Repeat affirmations while watching more videos to manifest superior wealth.

C = Ef - EQUATION Origin and Meaning


Your own personal  METAPHYSICAL LIBRARY!

The drop-down boxes & buttons lead you to profound & amazing metaphysical insights. The Solution to Problems. Manifest Unlimited Money.
---
Click on the drop-down boxes to find the information you need.
Click above
Anything is possible. Create your dreams. Start today.

THE SECRETS OF THE UNIVERSE UNVEILED: A sample of chapter one of the EN course.

Primary article concludes here.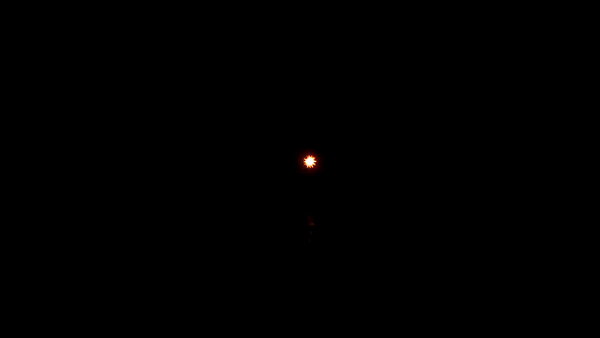 How to Manifest Goals, Dreams & Desires Using Affirmations: Use Suggestion & Positive Thinking to Create Reality
Copyright © 2019, By: William Eastwood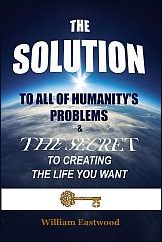 6" by 9" paperback
Be ready, because if you read this book you will get what you want in life and you will know how to solve the world's problems from bullying to wars.
From the upper echelons of the scientific establishment comes a completely new definition of reality and the human being. The most advanced physics in the world suggests that accumulated knowledge in all fields is based on a false premise.
This remarkable new way of looking at the universe is supported by two more of the world's  most  eminent thinkers ― Stanford neurophysiologist Karl Pribram, & University of London physicist David Bohm, a former protege of Einstein's.
Those who suffer INEXCUSABLE AUTHORITARIAN ATTACKS TO SILENCE THEIR WORK may have something others do not want you to know. This is precisely why you should read The Solution...
Click above to learn more
Websites based on this book.
RESEARCHING CONSCIOUSNESS SINCE 1975

Achieve all your aspirations with

POWERFUL

EN books
EARTH NETWORK BOOKS By William Eastwood

Anything is possible. Create your dreams. Start today!..

KNOW WHO YOU ARE: We need to wake-up within the dream, and enter our true life.

Anything is possible.

Create your dreams. Start today!
.

THE SECRETS OF THE UNIVERSE UNVEILED: A sample of chapter one of the EN course.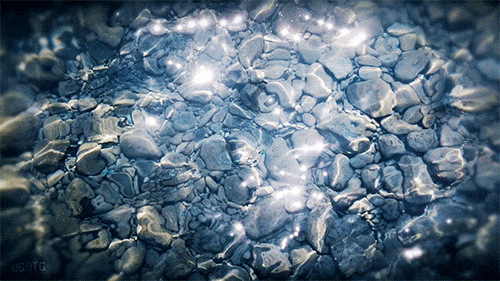 Please read the authoritarian article to understand the underlying cause of all violence and bullying in our society.
The secrets to success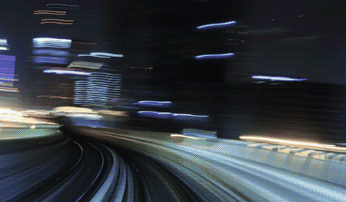 C = Ef:  MIND OVER MATTER - FAST TRACK TO SUCCESS
Your Fast Track to Success  link (C = Ef) above loads in milliseconds

MIND OVER MATTER POWER
Get the facts from the best sites
How Your Thoughts Create Matter & Your Reality
I highly recommend thoughtscreatematter.com because it has one of the best scientific explanations, quantum mechanics and is easy reading for just about anyone.
Recommended website: Thoughts Create Matter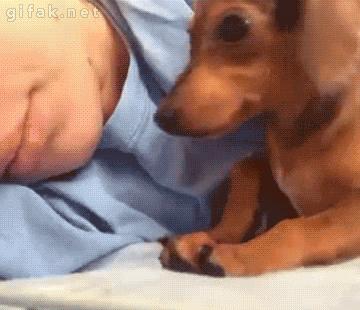 ---
Categories: How I Create My Reality: Using Affirmations with Positive Thinking to Manifest Goals. Affirmations: how to change my beliefs, thoughts & emotions, manifest my goals & desires & create my dreams. Affirmations can change thinking, attitudes, moods & behavior. How I create my reality, life and experience. How I can create my own reality using affirmations and positive thinking. Manage your beliefs, thoughts and emotions, life & reality with affirmations. What you suggest with affirmations becomes your physical reality.
How to Manifest Goals, Dreams & Desires Using Affirmations: Use Suggestion & Positive Thinking to Create Reality
An affirmation is your control panel to change or improve everything ― all aspects of your life and yourself. Once you believe what the affirmation is saying it begins to manifest as events, objects, behavior (or as new components of your body or self if it is about you).


MIND OVER MATTER:  Ef = C: FAST TRACK TO SUCCESS

Power Principles



Click on rotating earth at the top of every page to get your daily affirmations.
---
The concepts conveyed in this website are within these books.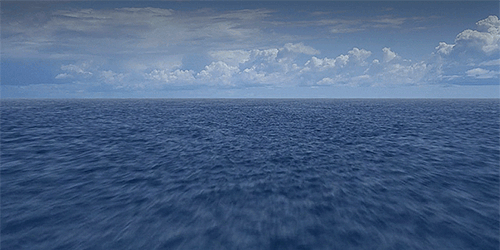 www.MindOverMatterPower.com