---

How to Manifest Goals, Dreams & Desires Using Affirmations: Use Suggestion & Positive Thinking to Create Reality
---
How do I manifest my goals, dreams and desires using affirmations?
How do I use suggestion and positive thinking to create my reality?
I will answer these questions now.
---
You can learn how to manifest goals, dreams and desires by using positive affirmations, self-talk and suggestion (the terms are interchangeable). Say the affirmation that will produce the result you are after ten to twenty times about two or three times a day or as often as you want.
Use conviction and know you will get results. Affirmations are a form of mental suggestion and positive thinking that create your personal reality.
Thoughts and matter are electromagnetic energy, but thoughts are primary. They are the creative tools and the medium you use to create your reality. Affirmation are your first choice and the preferred format for easy creation of desired states and events in our busy lives.
Your past does not create your reality, your thoughts do.
Click above to learn more
CONSCIOUSNESS IS A STATE OF MATTER: MIT
The present moment is the intersection of spirit and flesh. From the point of power you govern the manifestation of events. Affirmations and suggestion are your means to do so. If you use conviction and imbue your affirmations with confirming emotion, eventually you get to the point where amazing things are happening all the time.

Click on the spinning globe at the top of any page to go to the day's affirmation page.
---
Self-hypnosis can help
Staring at the water while stating affirmations can put you in a dreamy state of mind focused inward. Focusing inward can often help because that is where creation takes place. You can close your eyes and focus on what you desire, or use this visual tool or any other image or technique you feel comfortable with. We have four linked daily affirmation posts with videos of walks on Maui to music video links to allow you to create whatever you want rapidly.
You can also say an affirmation on the go without any preparations or formalities. You can click on the affirmation page just to find the right affirmation for the moment. Doing so can counter a negative experience or enable you to capitalize on a positive experience in such a way to change the whole trajectory of your day and even life.
Knowing the secret behind affirmations can allow you to begin changing your reality. Changing negative self-talk to positive is a hugely significant achievement that can change your experience with reality in a profound and lasting manner.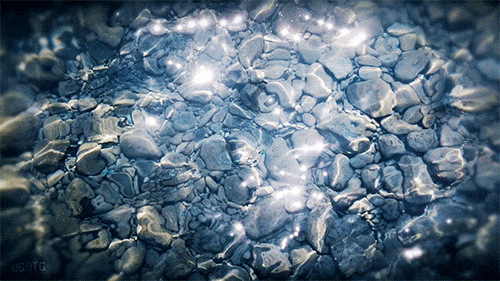 ---
An affirmation is a statement (of intended belief) repeated verbally or mentally.
The simplicity and repetition conditions the mind to accept the statement as a belief. This is important because beliefs, thoughts and emotions create your reality.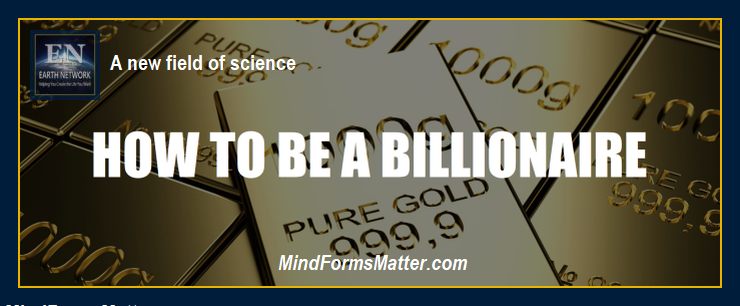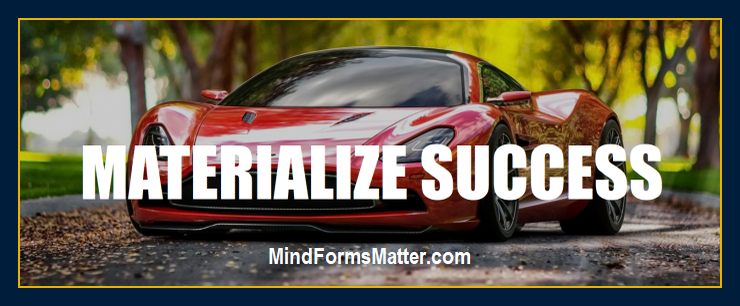 Click above to learn more
An example of a good affirmation with the proper length:
I now receive my good from expected and unexpected sources.
Good things are happening.
People like me, and I like people.
I am receiving greater and greater amounts of money from more and more sources.
Everything necessary to the full and complete expressions of the most boundless experience of joy is mine now.
I have complete faith that these principles are working powerfully, directly and specifically at all times in my life.
Changing the way you think can take a lot of tenacity and resolve. It probably took you years to get where you are now and it can take just as long to change your automatic thinking habits. But nothing is a more worthy a goal because changing your mental patterns of self-talk is the secret to success and happiness in life.
For unlimited affirmations (posted new every day) click here or below.

Click on the rotating earth at the top of every page for your daily affirmations.
In your past you did not choose your thoughts as well as you do now because no one taught you that your thoughts manifest. Post-traumatic-stress syndrome is a powerful example of how our fears and negative experiences can hold on in our psyche and body. They may cause our positive thinking to be followed by frustrations and anxieties about getting what we want in life. Often this causes our thoughts to argue for our limitations, which we then manifest instead of what we were affirming.
So what do we do?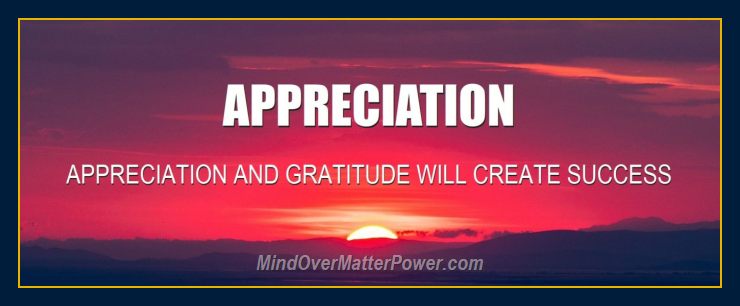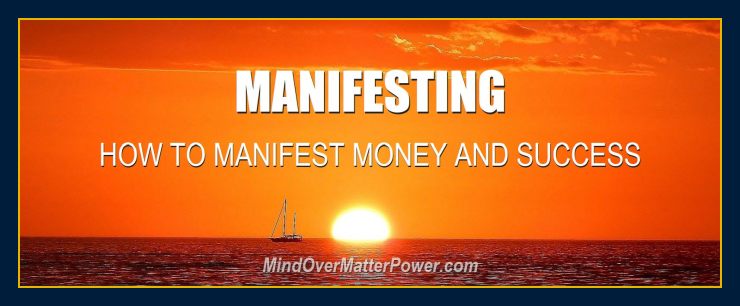 45

EASTWOOD
45 years of research goes into every book
What is the purpose of an affirmation?
---
An affirmation is your control panel to change or improve everything ― all aspects of your life and yourself. Once you believe what the affirmation is saying it begins to manifest as events, objects, behavior (or as new components of your body or self if it is about you).
Some benefits are instantaneous. When you say, "I am strong," and feel or believe it, you are instantaneously stronger. When you say, "I have all the money I could ever need or want," the percent chance of the probability of receiving more increases instantaneously by a specific amount.
When someone asks you how you are doing, and your reply, "good," you instantaneously feel slightly better depending on several factors. If you don't fully believe what you are affirming, or if your mind is distracted you may have an opposite effect or no effect at all.
Affirmations are also called suggestion.
Suggestion directs and creates all matter, and it can have a hypnotic effect on all aspects of perception. Action (the movement of energy in all its forms) is controlled by suggestion.
Visualizing and affirming something at the same time is more effective than doing one or the other.
45

EASTWOOD
45 years of research goes into every book
Look at how you engage in self-talk and try to be more conscious of what you are telling yourself is or is not true. Notice how that suggestion creates moods and manifests. Plan a new theme and script for your life and implement it through self-talk.
Your life is a result of suggestion. Every day all day long you carry on a silent conversation with yourself in your head. Most of it consists of statements of belief, this or that is or is not so… true… right…etc. Telling yourself what is true or false is how you form or maintain your beliefs. Beliefs determined thoughts and emotions, and all three create your reality.
Affirmations are metal suggestions that once internalized as a belief, manifest as events or objects.
The most advanced and credible science in the world (below) is leading us to the truth that shall set us free. And the truth is more positive than we can presently conceive.
We are capable of using this knowledge to create a new kind of civilization. Our problems are meant to lead us to these answers.
45

EASTWOOD
45 years of research goes into every book


Your reaction determines what will happen next
Great opportunity to change your life is present in every reaction to every event.
If you spill a glass of milk you can think what a mess and feel aggravated. That's a typical reaction.  You could also think what an idiot I am, I can never do anything right, this is one of those days where everything is going to go wrong. That reaction will not only hurt you by ruining your day, but it can have a domino effect and cause future problems. If you do not understand metaphysics you might not ever make the connection.
After you spill the milk you could also react by thinking I have so much to be thankful for and so much prosperity that it doesn't even matter. As you do that you could close your eyes and imagine your refrigerator loaded with every kind of food under the sun. At the same time, you could repeat an affirmation indicating you have all the food you could ever want. You could even affirm you have restaurant grade jumbo lobster tails and caviar.
There is no correct reaction, but ever encounter is an opportunity for you to plant the seeds for new and exciting experiences.
Why not react by using affirmations, visualization and emotion to picture desired results?
If you keep up this kind of practice it will have an extremely powerful effect and will alter your future to the point of having much more and better food than you would otherwise have. If you are doing it right, you are going to feel abundance in the cells and bones of your body. Your thoughts and feelings are going be unstoppable forces that create greater and greater levels of abundance in your life.
Waste no time with this powerful guide. Get the single-most important key to free yourself from all limitations. No more hard work, make life fun.

With a magic genie inside you, anything is possible.
Open to any page, read a few lines & that's all you need to do to transform your day and life.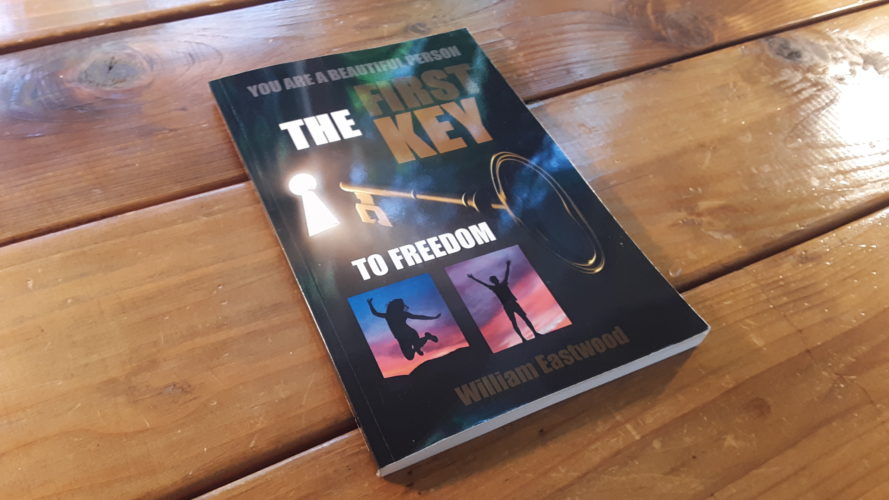 Click above to learn more
Affirmations are your control panel for life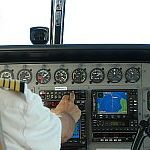 Deliberate affirmations usually utilize repetition. When you verbalize something and repeat a statement of belief the repetition multiplies the power of the suggestion exponentially.
Affirmations are a way to take control of your overall thought processes and hence life. Beliefs largely dictate both your thoughts and emotional states, and all three create your reality. Affirmations are powerful because affirmations strengthen or create beliefs. Affirmations focus and harness the mind for a specific purpose. What you focus on, you create more of. You can use affirmations to focus on and hence create what you want in your life.
Like visualization, using affirmations is a skill that is perfected through proper understanding and application. Each belief you hold is supported by other beliefs. If you use affirmations as suggestions to change beliefs, the entire system will react. The mind can react by being defensive and hence bringing up ideas running contrary to what you are affirming.
Observe what happens when applying these principles. Pay attention to your reactions and suggestions. Do you think maybe this will work? Do you think "I hope it will work?" Or do you think it will work?
If you say it will work, see it in your mind's eye, feel it in your bones and repeat it every day, you will create it. This is how you take control of your life and succeed.
Affirmations should be positive, short and simple, and you should focus only on the suggestion and what it feels like to be living the result desired. They should feel natural and believable. Do not try to force yourself to believe something, just repeat it in your head. It is the repetition that the subconscious responds to.
Repeated affirmations are the first and best way to take control of your thinking and life. Simple, effective and powerful, they can transform any aspect of your life. Professionals in all fields use affirmations. Affirmations should be an automatic and natural feature of your mental life.
This is how habits are formed. But it is also how matter and a life are shaped and directed by consciousness. Affirmations are your control panel for life.
The daily affirmation pages provide pivotal insights.
---
A person who is capable of joy can change change their destiny. Intense joy felt for even a few moments can lift a person up from a life headed for disaster and put them down on a track to success.
Appreciation felt while affirming can reduce or eliminate any resistance that may otherwise argue for person's limitations.
45

EASTWOOD
45 years of research goes into every book
.
What is stopping our evolution?
---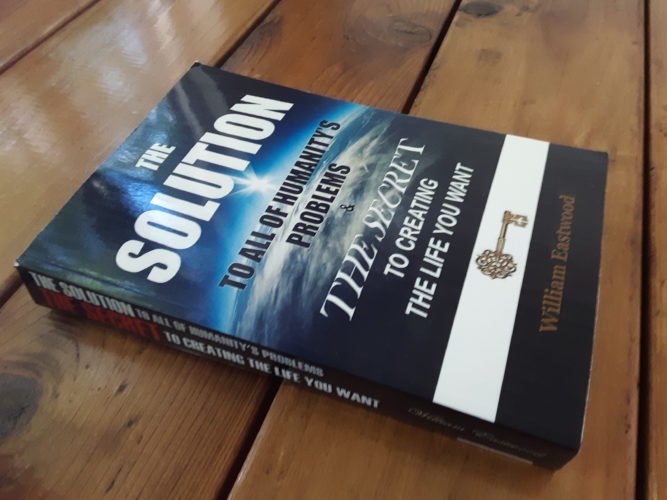 Click above to learn more
---
The human race will be saved!
---
A new unifying principle is the only solution to save humanity from the potential destruction that exists at this time in history.
Our very survival is now at stake, and that is why I am grateful that I can help at this time to make a difference and help to move the human race in the most beneficial direction possible.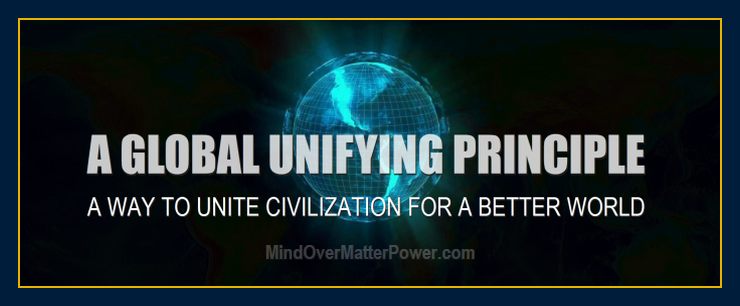 A highly recommended article.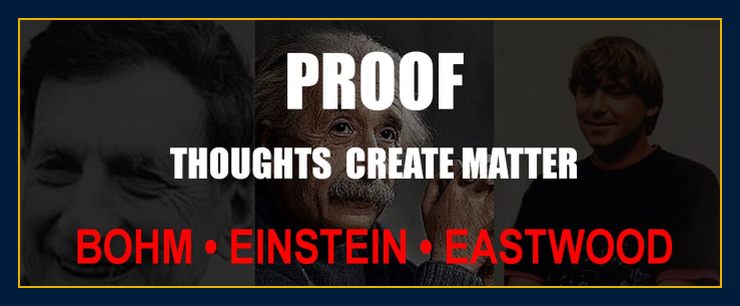 Eastwood founded the Altruistic Movement (below).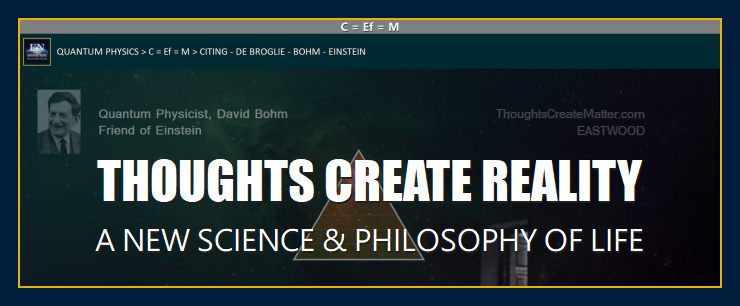 45

EASTWOOD
45 years of research goes into every book
What happened?
---
There are many problems in the world today
---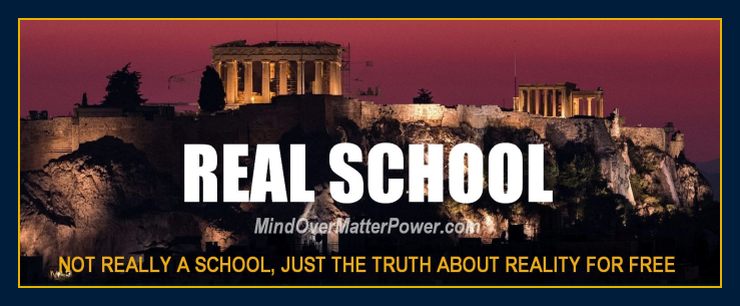 TRANSFORM AND IMPROVE YOUR LIFE IN EVERY POSSIBLE WAY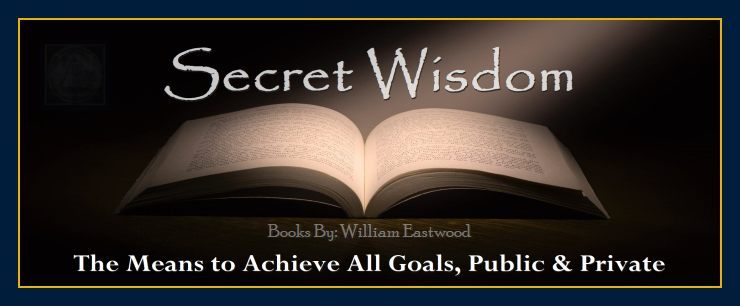 If you wish to go to the next level and support the improvements that our work is bringing to the world, take a book with you.
---
Put an end to starvation in the world... children suffering... human rights violations... conflicts and more by buying a book. (see: EN mission statement).
When you buy a book, consider it a donation helping people around the world (see: Mission Great Civilization).
---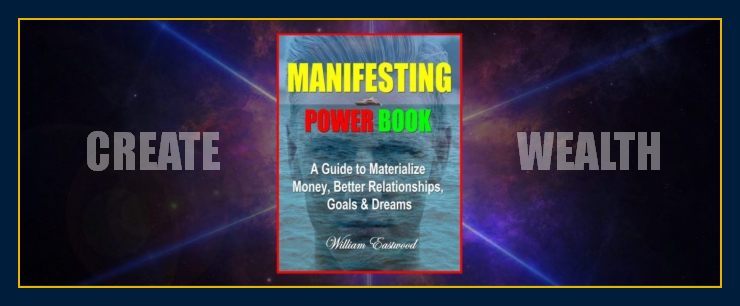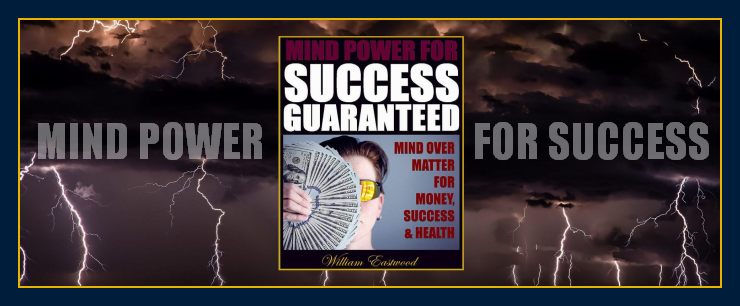 If you are unable to afford a book, the daily affirmation page can get you started on your way to materializing all your goals and aspirations.
Affirmations are the science of reprogramming the mind for success. Everything we have been taught is wrong, yet our beliefs and thinking habits often resist our efforts to change them. This is why our affirmation science is needed. We are providing what the people of the world are asking for.

Click on the spinning globe at the top of any page to go to the day's affirmation page.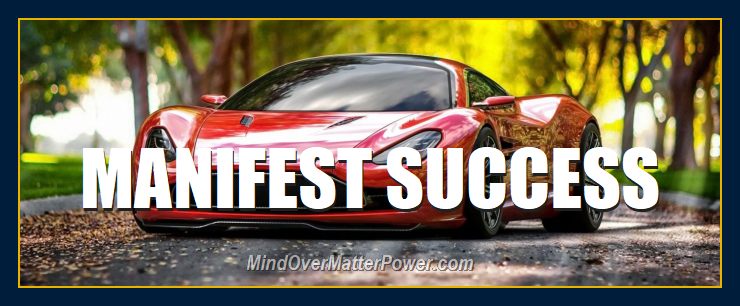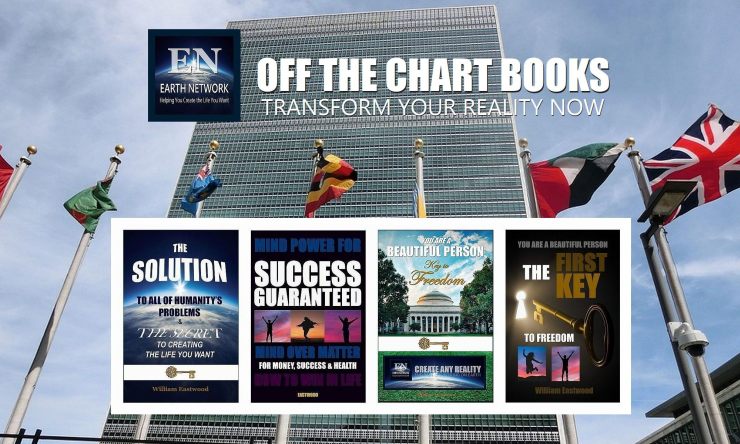 WILLIAM EASTWOOD
Author of Earth Network articles and books.
"I appreciate people supporting my work because I paid a high price to be the first to bring this knowledge to the world.
What do you want to create? Eastwood's methods of achieving goals are based on new scientific paradigm of University of London physicist David Bohm, a former protégé of Einstein's and over 45-years of research and application. These methods work. Begin now to create the reality you have only dreamed of with William Eastwood as your guide.
There is an amazing story behind this site and books. There are huge changes taking place in the world. The forerunners are running up against those barriers that prevent progress in the world.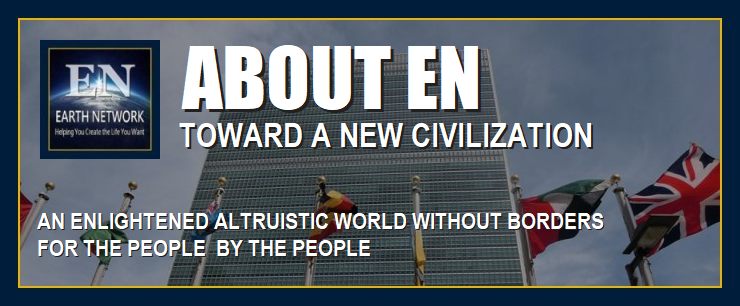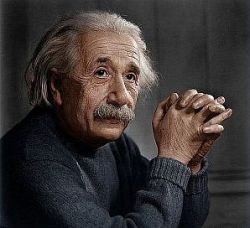 "Great spirits have always encountered violent opposition from mediocre minds."
― Albert Einstein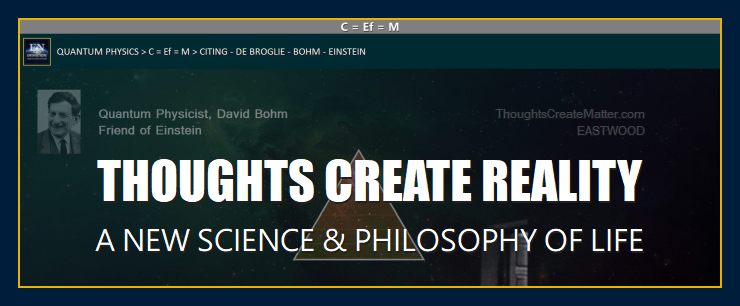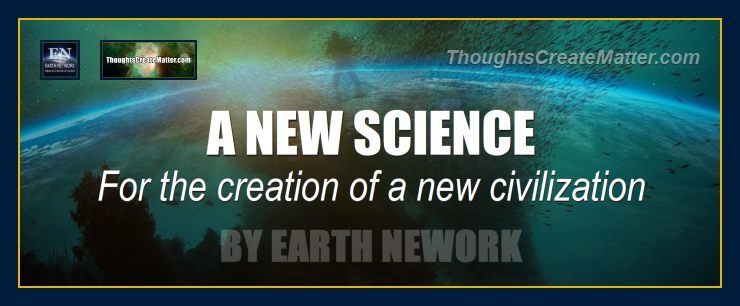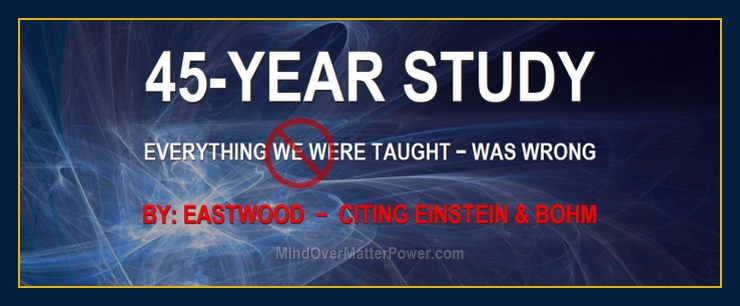 ---
Click above to learn more
---
My story is a success story achieved against all odds.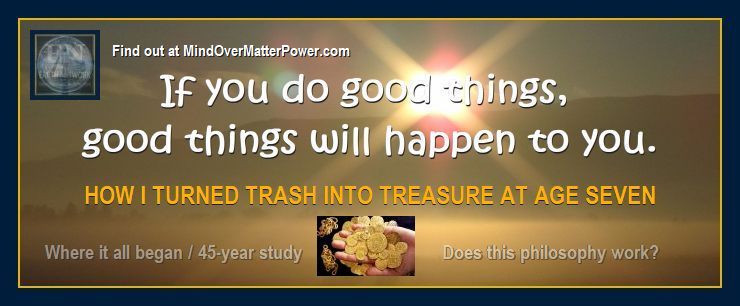 You are in control of your experience. At any time, matter can be completely changed by the activation of conscious thought. Your environment is a product of your thoughts and emotions. By projecting the specific thoughts and emotions that embody your desires you can immediately begin a process of change.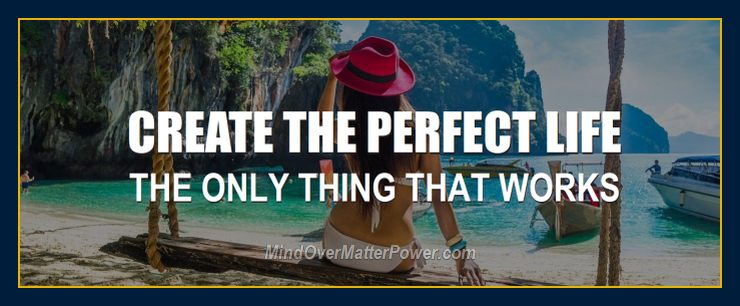 Our ThoughtsFormMatter.com website has also has important articles.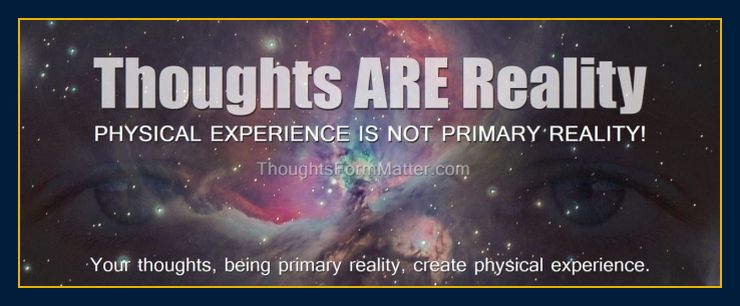 Your senses project your reality and then perceive that reality.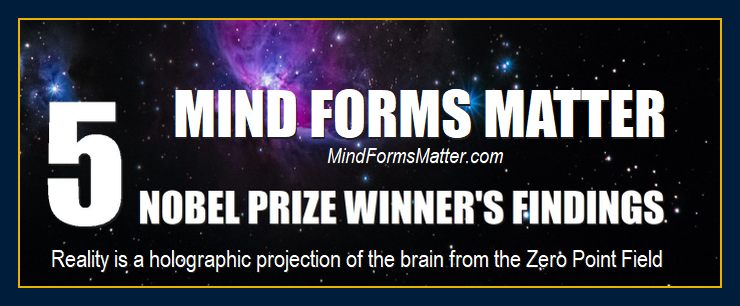 TWO OF 12 POPULAR BOOKS BY WILLIAM EASTWOOD
  
THE FIRST KEY: $3.99

Phoenix

International 5 STAR Review
Verified Purchase

Paperback / eBook DIRECT FROM MANUFACTURER - most reliable source -fastest delivery - lowest price.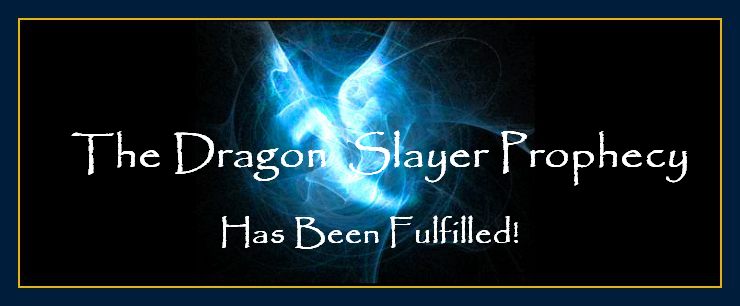 The Dragon Slayer prophecy is a fantastic prediction made in the previous century. The TRUMP RIOT article and my SOLUTION to violence, COVID-19 and other mainstream issues are part of what was predicted.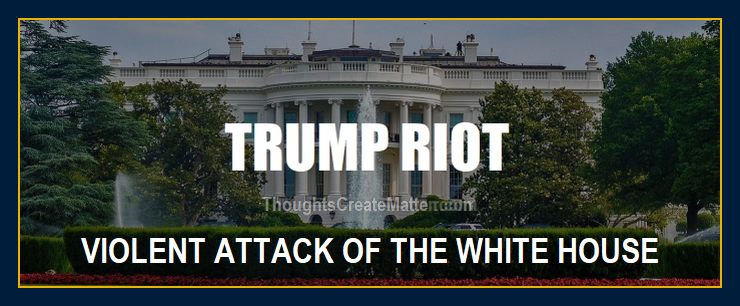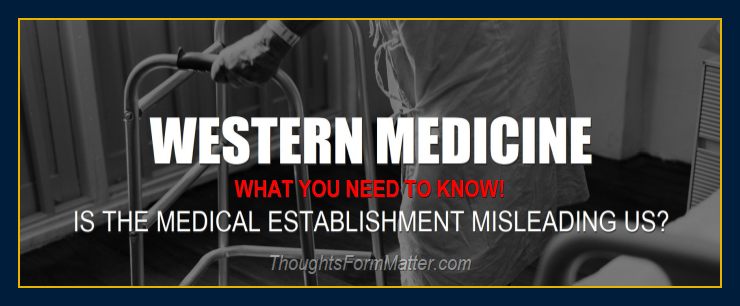 Take your country back from primitive superstition, violence and ignorance.
Enter the new future
Knowledge can change the world as we know it.
[/su_expand]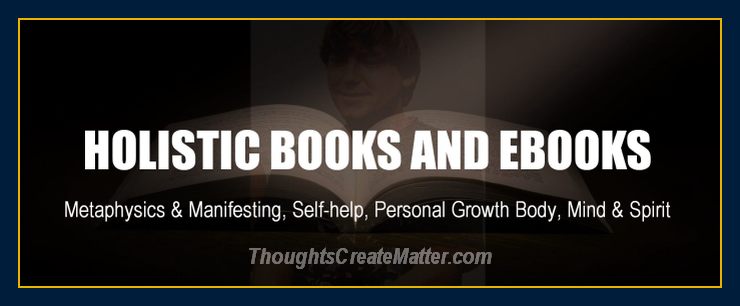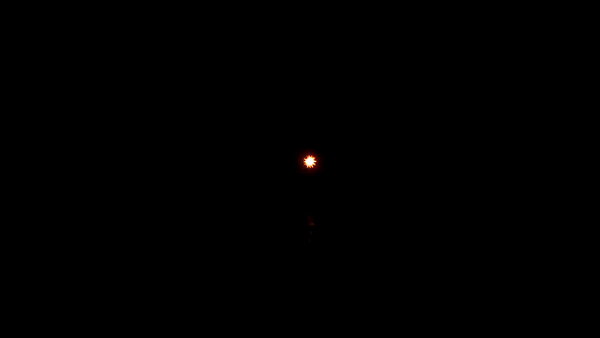 How to Manifest Goals, Dreams & Desires Using Affirmations: Use Suggestion & Positive Thinking to Create Reality
Copyright © 2019, 2020, 2021, By: William Eastwood.
Primary article concludes here.
---
FOUR SCIENTIFIC EDUCATIONAL SITES — ONE PHILOSOPHY
A singleAMAZING philosophy!
100's of articles!
4 EN websites!
They are meant to be used together.
Click between them!
Click below for list of articles.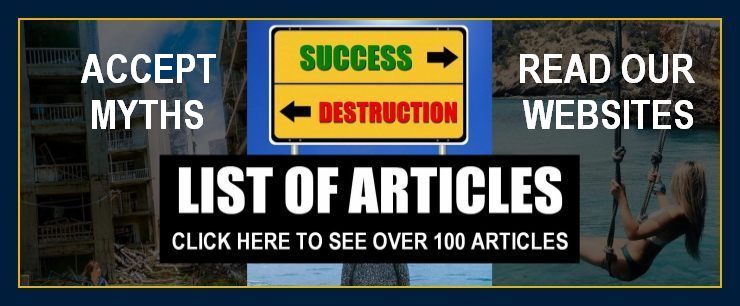 Click below for ThoughtsCreateMatter.com home page.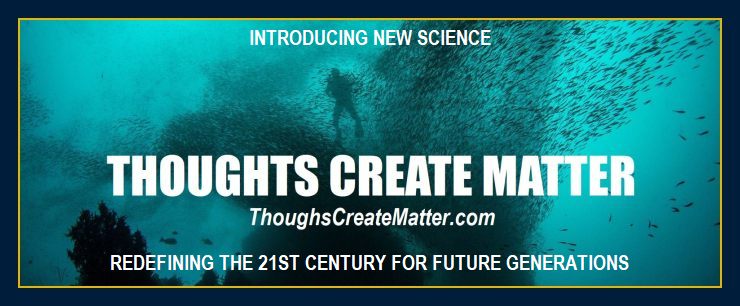 MIND OVER MATTER POWER
Get the facts from the best sites
How Your Thoughts Create Matter & Your Reality
I highly recommend thoughtscreatematter.com because it has one of the best scientific explanations, quantum mechanics and is easy reading for just about anyone.
Recommended website: Thoughts Create Matter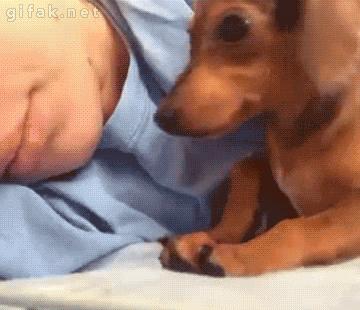 ---
Categories: How I Create My Reality: Using Affirmations with Positive Thinking to Manifest Goals. Affirmations: how to change my beliefs, thoughts and emotions, manifest my goals and desires and create my dreams. Affirmations can change thinking, attitudes, moods and behavior. How I create my reality, life and experience. How I can create my own reality using affirmations and positive thinking. Manage your beliefs, thoughts and emotions, life and reality with affirmations. What you suggest with affirmations becomes your physical reality.
How to Manifest Goals, Dreams & Desires Using Affirmations: Use Suggestion & Positive Thinking to Create Reality
An affirmation is your control panel to change or improve everything ― all aspects of your life and yourself. Once you believe what the affirmation is saying it begins to manifest as events, objects, behavior (or as new components of your body or self if it is about you).
The concepts conveyed in this website are within these books.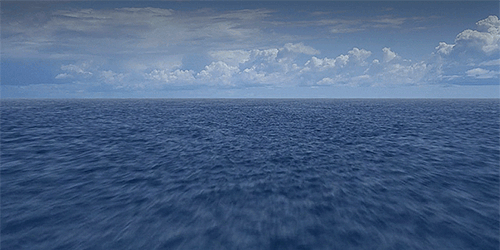 www.MindOverMatterPower.com