---

Mind Over Matter Mind Power: How to Manifest With Mind Power!
Mind Over Matter: Mind Power Manifesting
---
Your inner psychic reality is projected into matter. When you understand this, it gives you an advantage in life.
I have manifested many revolutionary era treasures, as well as gold and platinum objects, cash and diamonds.
Your environment is an energy field projected by your thoughts and emotions. The things you love within your home are actually your thoughts and emotions materialized.
You should attempt to project the emotional states of the desired result as a method to discover how your emotional focus manifests particular events and objects. This is the easiest and fastest way to see immediate changes and proof of mind over matter power.
Click above to learn more
Mind over matter mind power manifesting tips:
Identify objectives.
Connect with your inner self.
Affirm what you want emotionally.
Do this when you are still sleepy.
Look for evidence the process is working during the day.
Do not get in your own way when working or attending to daily activities. Focus on work when you need to. When your mind is diverted the inner self works on manifesting what you want.
Mind over matter manifesting with mind power should be applied intermittently.
Focus energy into the area of your interests you wish to manifest, and on the beliefs that enable you to manifest successfully.
It is most productive to apply a focus on desired end results in a certain rythm.
Maintain faith and positive focus at all times.
Your primary interests and desires have exceptional pulling power. When you awaken and are still tired, close your eyes and attempt to recall the night's dreams and summon you inner self or soul.
Whether you remember your dreams or not, contemplating an inner level of consciousness puts you in contact with the portions of your inner mind that are involved in the work of creating daily events for you. A small effort to manifest while in the proper state of mind that is characterized by a strong connection with your inner self, can give you a significant result.
Lean your mind in the direction of your inner world. Then repeat affirmations and enter into a feeling of possession.
Create your future life
As often as possible, take on the feeling of being who you want to be. Be who you want to be in emotion and feel those emotions you want to feel and you will manifest that self and those emotions. The form of the manifestation will then reinforce the desired emotions and self.
This effort will shift probabilities in the direction of the future and future self you wish to be.
The most advanced and credible science in the world (below) is leading us to the truth that shall set us free. And the truth is more positive than we can presently conceive.
We are capable of using this knowledge to create a new kind of civilization. Our problems are meant to lead us to these answers.
Example of mind over matter manifesting
My work is to create paradigm shift for humanity. I sometimes imagine myself in the time of the American revolution. If I were living then I would be doing the same thing. I would be supporting a paradigm shift through publishing and encouraging a break from England and tyrannical rule.
All time is simultaneous and so I have a connection to a past life in the revolutionary period when/where I may be doing what I am doing now (the altruistic, autonomous movement).
When I woke up yesterday, while still half asleep, I affirmed "I now receive my good from expected and unexpected sources." I have also been focusing on objects of historic value, and the American revolutionary period for a few weeks.
As a result, yesterday I manifested a book from that time period. I did not buy the book, and it was not given to me. When I want something, I visualize or feel the reality of what I want, and then it will come to me on the great conveyor belt of life.
I also want to note that I had a dream in which I was the first U.S. president, George Washington, and I was in a tavern around the time of the American revolution. Thus, I have a connection to this period of time and very strong interest in revolutionary matters and politics.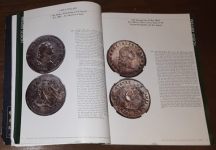 I had recently been looking at a coin book to focus my energy to manifest revolutionary era artifacts. I did manifest many coins, even a gold presidential dollar issued in a collector's series by the U.S. mint, but that is not what I want to bring your attention to.
The book I manifest was written by "The Poet of the American Revolution," and the seeming coincidences are many.
The author, Philio Freneau, was a critic of George Washington and owned the National Gazette, first published in 1791.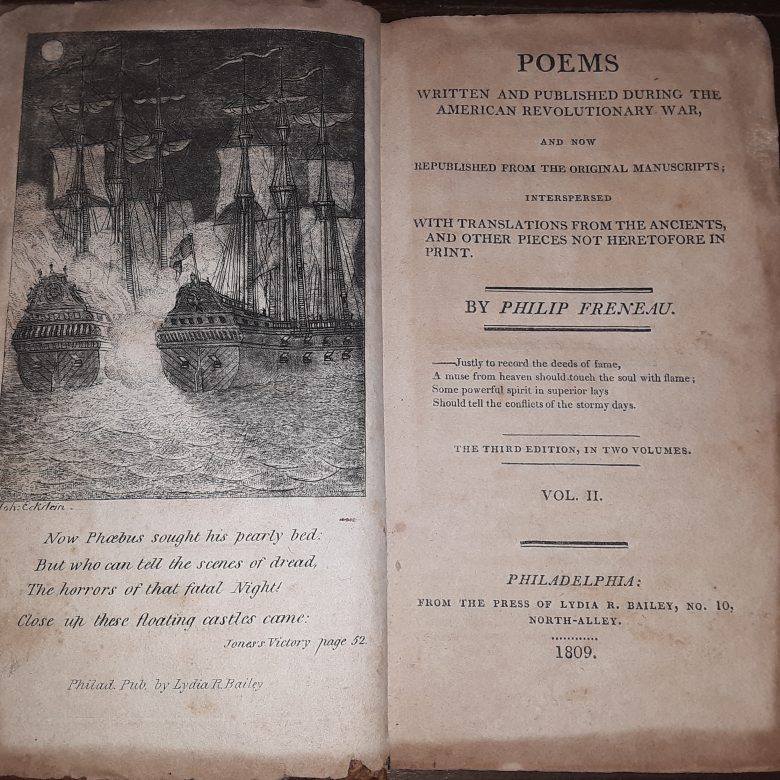 Philip Freneau, POEMS WRITTEN & PUBLISHED DURING THE AMERICAN REVOLUTIONARY WAR 1809, Early Edition Antique Poetry In Leather Binding
President James Madison and Thomas Jefferson are listed as subscribers in the back of the book.
Continued mind over matter manifesting
Since I wrote this segment I have found a two dollar bill with the signing of the Declaration of Independence on the back, an Eisenhower silver dollar, and four Century magazines from the 1880's. These items have symbolic and historic value rather than significant monetary value and reflect my interests and self-image as a collector.
They are still more indications of synchronicity and unusual seeming coincidence and good luck. I continue to manifest with mind over matter mind power and I can connect the quality of the energy of the objects to that of my thoughts and emotions.
If your philosophical alliance is half traditional and half metaphysical you you will not wield your maximum mind over matter power mind power. If your thinking process is still predicated on an overriding belief in linear time and cause and effect, you are going to be restricted in your mind over matter power.
The only way to create and maintain lasting change is to change your thoughts and emotional attitude.
However, application is crucial, and is not always simple or easy. To stay in a proper positive mood can be challenging under certain circumstances, as you surely know.
LEARN HOW TO MANIFEST ANYTHING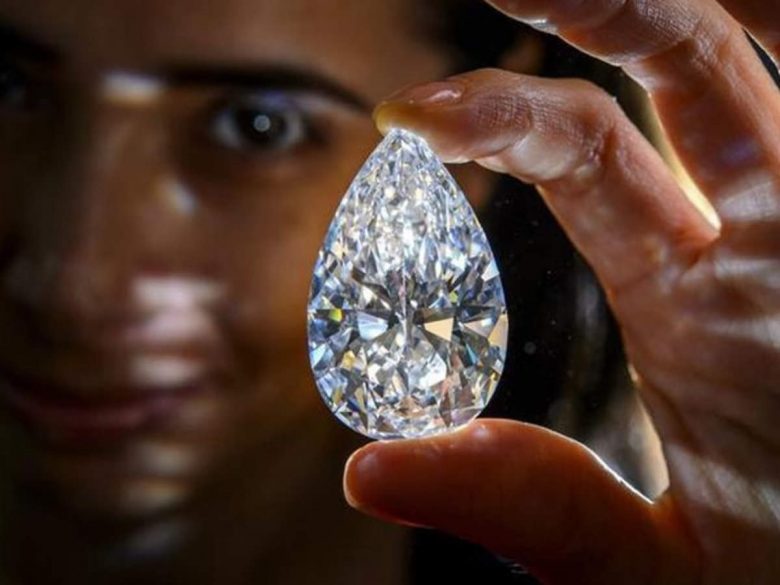 Click above to learn more
Simultaneous time & non-cause-&-effect living amplifies mind over matter power
You may be able to understand the concept of simultaneous time, but if you do not operate with this as your primary instinctive way of thinking on a minute-by-minute basis it's not going to be effective for you. We all need a re-education and retraining until we instinctively think in terms of attracting probabilities in simultaneous time.
Everything is a Projection of Your Five Senses
As you sit quietly or lay in bed, contemplate the fact that your reality is only what you directly perceive, and beyond that nothing exists.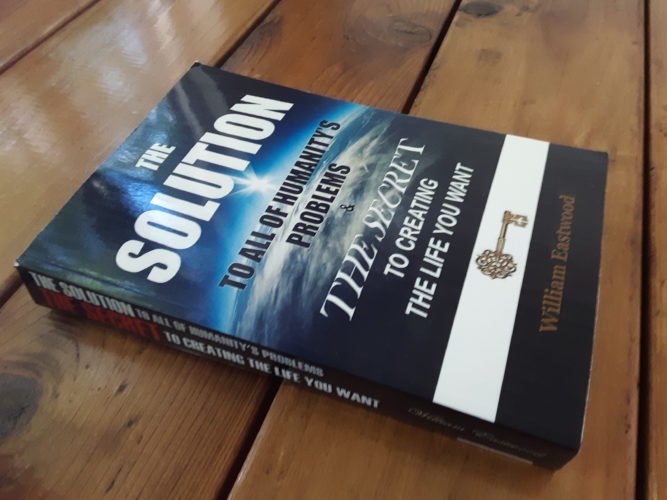 Click above to learn more
Create in your mind what you want to experience physically
This is done by creating a mental picture of your desired ideal life. Form mental pictures and/or say affirmations that state your desire or goal is a fact in your present moment point.

Click on the spinning globe at the top of any page to go to the day's affirmation page.
Your mind power is based on your ability to stay focused on what you want and in a positive mood that replicates how you would feel had you accomplished your goals.
Because you have many responsibilities and distractions pulling you away from positive thinking you will be challenged in your efforts to do this. You don't have to apply the principles all the time, but you should not allow extremely negative thoughts or intense emotions like fear at any time during the day or at night. Nor should you allow mild background fear or negativity to continue unchecked.
Thoughts and emotions must flow spontaneously at times. Therefore, you must guard against extreme negativity when confronted with life's daily responsibilities and practice mind over matter powerful focus and high intensity in those periods of time while you are focused on what you want in life.
There is a lag between when you adopt a new belief, think a new thought or feel an emotion and its manifestation. You have to understand that there will be some time involved before you will see results with most of your efforts.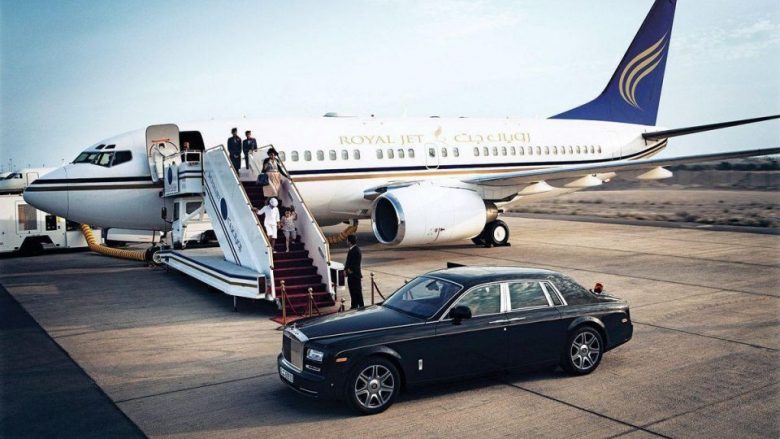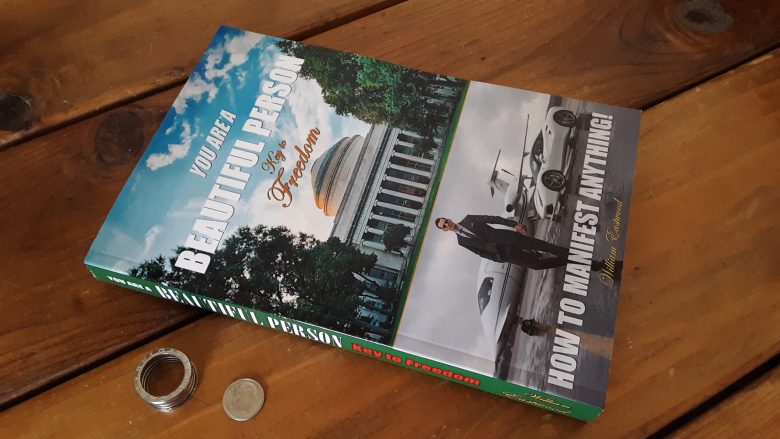 Click above to learn more
It often takes years to get ourselves into a difficult situation, and it can take years to get out. However, you can make changes within the probabilities you are currently in relatively quickly. A positive attitude and positive emotions can transform the moment instantaneously.
Emotions are one of your most powerful tools to transform reality because reality itself is a manifestation of emotional energy.
As you go about your days, train yourself to see your reality as a projection of your beliefs, thoughts and emotions. Learn to see your thoughts and emotional states as the primary reality, and the manifestation of those states as a secondary reality.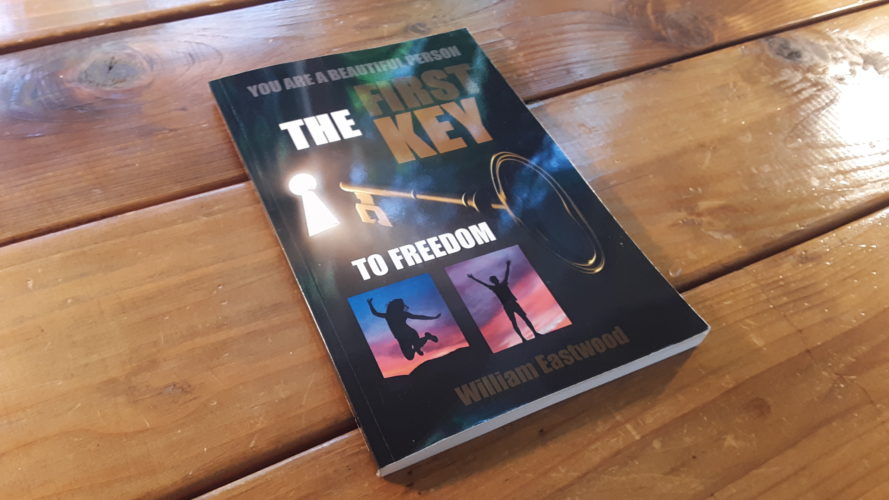 Click above to learn more
The inner psychological reality of your attitudes and emotions, thoughts and beliefs is the primary reality. Physical reality is a projection that extends from the center of your psyche outward into what I call the field of infinite potential.
The unmanifest reality that exists beyond where you can see, such as on the other side of the wall behind you, is a field of pure potential.  Nothing physical exists there. It is indefinable unmanifest invisible substance that can become anything. Beliefs, thoughts and emotions act on this substance and draw out the probabilities inherent within its unmanifest form
This is how reality is created. This is the secret to mind over matter power. This is how you use your mind power to create the life you want. Learn the facts about reality, re-educate yourself, and then learn to apply what you need in order to change your reality.
As in any pursuit, occupation, job or major undertaking, a lot of time and energy needs to be focused in order for you to be successful in your chosen field. This especially holds true when you are applying a paradigm that is basically directly contrary to the official mainstream beliefs of our society. Therefore, allow yourself time and understand that challenges do not indicate that you have failed or are deficient in any way.
Success is not a matter of outward accomplishments but is a factor of inner integrity. Remind yourself that you are successful now. If you experience difficulties or do not know what to do, tell yourself that other portions of yourself do know what to do, and allow them to work on the problem and find solutions for you.
This is how I have achieved goals and maneuver through the most complex and challenging situations. Your inner self or subconscious can get you through the most difficult and complicated situations. All you need to do is state what you need done as is requested in prayer and have some degree of faith and belief in the process.
Faith is extremely important when it comes to your ability to use your mind power to manifest what you want. Faith is another name for belief or expectation. The greater your faith the more effective your efforts will be.
Your mind power is unlimited. You are here to learn how to use it. It is okay to make mistakes, but the objective is to be successful. Focus and dwell on your successes and they will grow.
 Whatever you focus on increases. Learn to be joyful and happy  and these qualities will expand exponentially in your life.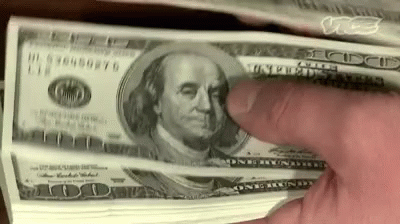 The Inner Judge & Victim Control Us


Click above to learn more
BE WHO YOU WANT TO BE & ACHIEVE SUCCESS OVERNIGHT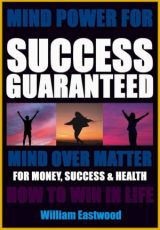 The principle of selecting probabilities is based on the most credible & advanced science in the world ― Einstein's relativity, David Bohm's "holomovement," & "many-worlds interpretation" of quantum mechanics.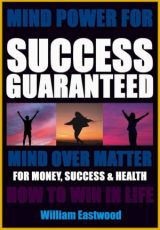 6" by 9" paperback
Based on David Bohm's quantum mechanics.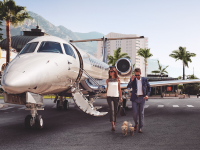 Once you understand how time and space really work, controlling what happens next in your life is easy as clicking on the movie you would like to watch on your TV. You do not progress in one world from birth to death. You are really in a field of unlimited probabilities projecting who you think you are into the physical movie we call life.
This simple method can be used to become successful, wealthy, healthy, to lose weight, get smarter or whatever you want, overnight. It is tested & it works.
When you apply the principles within this book you activate a magical internal process that manifests your desires & allows you to enter your own Promised Land.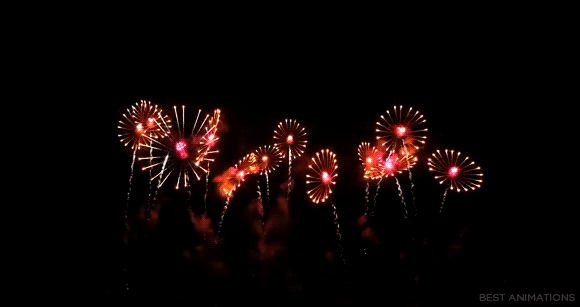 Primary article concludes here.
FOUR SCIENTIFIC EDUCATIONAL SITES WITH ONE PHILOSOPHY
"You create your own reality and you are always in control of what you create.  I have said this since I was 12: You select events—probabilities—according to your desires and assumptions.
"The central premise that consciousness creates reality dismantles most accumulated knowledge in all fields. This creates a situation in which many beliefs and institutions will need to change."
The author attributes his success to the application of these principles. He worked on inventions with Yale University Professor, Everett Barber, at age 13, has taken on the most powerful institution in the U.S. and has gone on to write ten books. William founded Earth Network of Altruistic Individuals, Inc. at age 37.
If you believe in some kind of original substance creating the universe, there are certain common-sense conclusions that can be made. If the original substance were light, we could expect all further evolutions of light to be other forms of light. That is, whatever initially existed multiplied or evolved its own properties or constituents and could not create anything external to its own substance.
The original substance creates time and space, your environment, the events you experience and the objects you own. Nothing exists external to this substance. Everything you create is done by manipulating this substance.
If you follow this simple logical deduction, you too must be a portion of this original substance. There are no hierarchies of consciousness, but only the various intensities and colors of the one energy movement that is the original Consciousness. You are a portion of that original consciousness with all the abilities and characteristics of that original state that seeded all universes.
You are a creator.
Probabilities are infinite and a miracle to behold.
The content above is taken from my new manifesting book.
NEW EDITION: Released September, 2020.
.
Mind Over Matter Mind Power: How to Manifest With Mind
Power!
Copyright 2020, by William Eastwood
EN's eBooks have audiobook capability
Once your inner mind is programmed for success via affirmations you become invincible.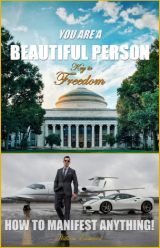 6" by 9" paperback
EVERYTHING YOU NEED TO KNOW TO CREATE THE LIFE YOU WANT!

Reveals how you can manifest any reality you desire.
Put an end to all your limitations & acquire the knowledge you need to create all your desires. The best of everything includes the full range of subjects in the four EN websites.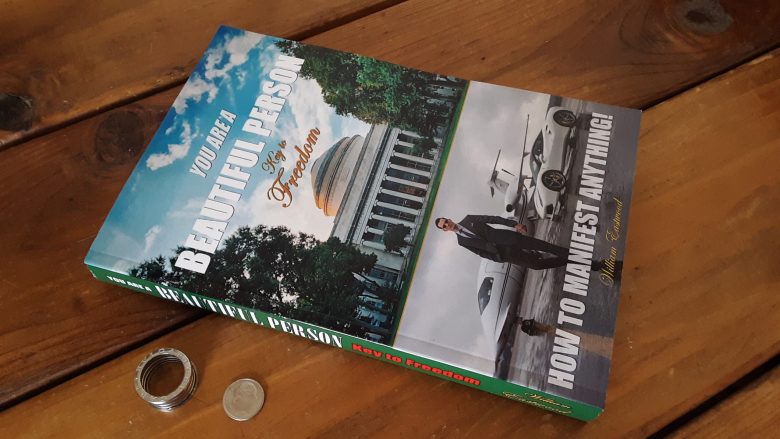 Imagine what a life of complete freedom, and abundance of whatever you want, would be like. This course will show you how to obtain this level of freedom from all limitations.
Achieve the highest level of manifesting ability. Not enough money or love? Unfulfilled relationships? Unrealized dreams? If you wish to have freedom from all limitations, and are adamant about having what you want in your life, this is the right book for you.
Nothing is as we were taught, there is a new art and science to be learned. You exist at the center of a web of probabilities. Each thought and emotion you have will alter what manifests next in your life.
ePub: (eBook)
Based on David Bohm's quantum mechanics.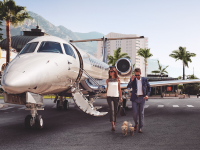 Once you understand how time and space really work, controlling what happens next in your life is easy as clicking on the movie you would like to watch on your TV. You do not progress in one world from birth to death. You are really in a field of unlimited probabilities projecting who you think you are into the physical movie we call life.
This simple method can be used to become successful, wealthy, healthy, to lose weight, get smarter or whatever you want, overnight. It is tested & it works.
When you apply the principles within this book you activate a magical internal process that manifests your desires & allows you to enter your own Promised Land.

Click on the rotating earth at the top of every page for your daily affirmations.
---
Categories: Learn how everything is a projection of your five senses. The secrets of powerful manifesting. Understand that reality is a projection of the Mind. Every person creates their own universe. Click on our site and books to learn more. How to use mind over matter power: How to manifest with your mind power! Click on our site and books to learn more.
Mind Over Matter Mind Power: How to Manifest With Mind Power!
Until you turn around, nothing behind you is manifest. Until you look out the window and see the car that you hear, the car is not manifest.
The concepts conveyed in this website are within these books.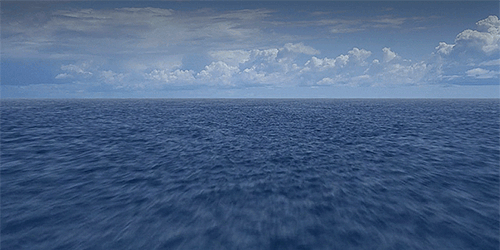 www.MindOverMatterPower.com