REFERENCE ARTICLE: HOW TO CREATE A MIRACLE
REFERENCE: Refer to instructions below whenever you want to be reminded that you can create a miracle. This article reveals how you can create a miracle at any time.
This is a true story.
If you do good things, good things will happen to you
---
When I was about seven, I had the idea to clean up the trash along a beautiful country road. It was spring in the gorgeous shoreline colonial town of Madison, Connecticut, USA. After school I headed out behind my house with my best friend to a magical stretch of Opening Hill Road where I had seen a Tiger Lily as tall as I was.
I told my best friend what I wanted to do from my heart because I loved nature and the beauty of that winding country road. I even loved humanity.
I sold him on the idea by telling him "if you do good things, good things will happen to you." Again, I was speaking from deep inside the pure heart of a child.
We each collected an armload of trash and stomped it into a depression in the ground. I pointed to a loose rock in a eighteenth-century stone wall and told my best friend "pull that rock out and hand it to me."
As I put the rock on the buried trash and turned to look at my friend, he was busy spreading coins out on the wall. There had been an old shoe box behind the exact rock I told him to pull out of the wall. It was full of large old Canadian coins.
You manifest your own energy
---

You project your own psychological energy out to form the physical world. If you want to change your world you must change what you project.
Ideas and emotions are energy that coalesce as events and objects. When you look at the events and objects in your life you are looking at your own inner subjective reality as it appears in matter.
When you react to facts, you are reacting to facts you are creating and projecting.
Your life is a learning experience you chose in order to learn how to project energy. When you see your thoughts materialized, and have to live within the manifestations of those thoughts, you are getting feedback.  This is your fleshed out "report card."
Your life situation gives you clarity as to what you are projecting psychologically. The world around you is meant to bring your attention back to what you are thinking. If you do not like what you see you must change what you project.
Five years later
---
EASTWOOD: "At age 12 I was a shy 'nobody.' Middle class with no advantages and introverted, I applied the principle that thoughts create matter using visualization. I imagined myself a great architect and solar inventor reducing America's fossil fuel dependence and in the limelight.
"It all happened so fast that it made my head spin. Within three months I was on the entire front page of our local newspaper as 'The Kid with the Sun in His Eyes.'
"By age 13 my solar homes were being built in my home town. At 13 years old a Yale Professor called my mother to ask me to work on his solar invention. By 18 I had a contract with the American Supply Company. At the Capitol of the constitution state the eyes of the world were on me as I unveiled a full-scale model of my modular solar system at the annual energy exposition in Hartford Connecticut.
"I was so successful applying the principle "that thoughts create" that I set my goals higher. I had something more important to do.

I believe my inner self knew the coins were there and directed me to them to make a point. My spirit knew I was going to do a good deed and it used the opportunity. It was able to reward me and send me a positive message that would help me to achieve my mission later in life.
The idea was to prove "that if you do good things with your life good things will happen to you."
Because I was aligned with the principles of the universe, the powers-that-be were able to send me a treasure with a message behind it.
From this point on I knew I had a mission in life to help people and if I followed that path I would be protected, and that no matter what happened or how bad things got, in the end good things would happen. I did not know at the time that I would need that message to make it to where I am now.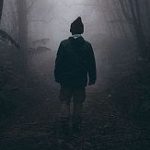 At age seven I knew that my thoughts created my reality. My family taught me the principles at an early age, and I was amazed at the potential this knowledge had for the human race. I knew right away that this was my path, and I would not diverge.
At age twelve I committed to teaching the principles even though I had no idea how I would do it. I began to study and apply what I was learning, testing it all to see if it would work in my own life.
I was just an ordinary middle-class kid, and I never knew anyone of social standing. In that respect, my family never gave me anything other than love and support and helped me when I needed help.
Lifetime story: continue reading.
If you are not sure if your thoughts create your reality, you may want to click below.
Click above to learn more
CONSCIOUSNESS IS A STATE OF MATTER: MIT
How do I use my thoughts to create a miracle?
---
You use your thoughts to create a miracle in the same way you use your beliefs, thoughts and emotions to create events. Visualize the wish fulfilled and dwell in the feeling of the miracle accomplished.
To use your thoughts to transform your situation dwell on the positive and everything that is working and moving you closer to the goal. To use your thoughts to transform your situation, create and focus on the feeling of already having your situation transformed.
When you stop worrying and relax you can create a sudden shift in consciousness that allows you to create a miracle. Once you are relaxed and enjoying yourself, try to capture the magic of the moment.
A magical orientation is one in which you relax completely and appreciate the magic in the present moment. This is the opposite of stressing or straining for results.
Understand your position in a magical universe that responds to your thoughts and wishes. Appreciate what it is, how it works and the miracle of the present moment.
Generate a magical feeling-state that includes awareness of your thoughts and emotions, as well as their nature and power.
You can use your thoughts to create miracles, transform your life and any situation like magic when you dwell in the energy of the wish fulfilled. Click below to learn how do I use your thoughts to create miracles every day.
---
More is achieved with the mind than we generally realize. In an interactive universe it is necessary to have the proper focus, beliefs and intent. How is this achieved?
I have developed the habit of looking at my affirmations during the day and at night. This is the healthiest habit I have developed. At any time I feel negative thoughts coming on, I can click the affirmation page icon on the screen of my phone and read the list I have posted for that day. I have four sites I can look at to find the most effective affirmation.
Often, I will read only the affirmation that is relevant or has the greatest impact at the time. At other times it takes only a second to remind my mind of my preferred thoughts and emotions.
Use what you have. Use affirmations to redirect your mind and make deposits.
If you have a phone, you can do this at any time, even at work. If your employer does not allow phones, you can ask them to allow access to my affirmation page for the benefits it will offer everyone. You can even affirm that you will be given the opportunity to do so.
Your thoughts should be thought of as tools to achieve any goal. People see time in a routine job, or waiting in a line as down-time, but these moments are your greatest opportunities to create what you want in life.
Employing affirmations in a line can bring in more money. Using them at work, for example, can raise employee morale and productivity, circumvent conflicts and help everyone to focus in a positive direction and make more money as a result.
Belief, expectation, faith, assumption and wishes are all energy that manifest, yet these are all a product of thought. There is nothing that cannot be created with affirmations.
Is there something you want? The proper affirmation can immediately create in on an inner level, and another affirmation can propel it into physical form.
You can have anything you want in life if you understand these principles and apply them properly with some consistency
Special effects: Enter a new world
---
Wait and go slow if you want to see the special effects.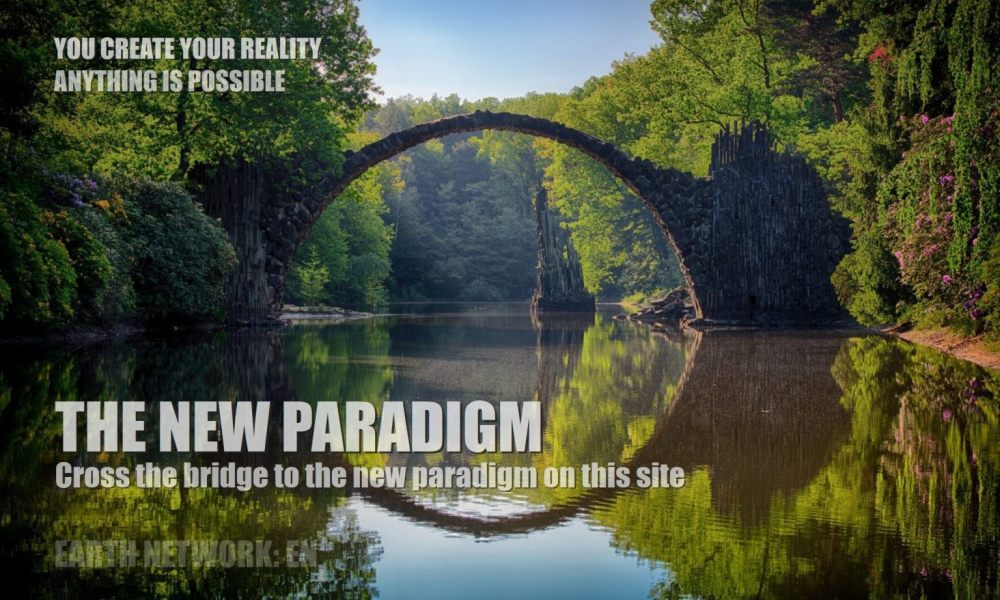 The Old Worldview Represents Weakness & Ignorance
Everything is an accident and antagonistic. We create haphazard events.
You live, you die, nothing is under your control and little, if anything, goes your way. Life is a struggle and you suffer through life and into old age, a time of losing and decay.
The new worldview represents power and knowledge.
Here you will cross a psychological bridge to a new kind of reality
The old world will pass. A time will come when it will no longer exist. Then a new profound reality will take its place.
Every kind of miracle, magical and fortunate event will come to pass.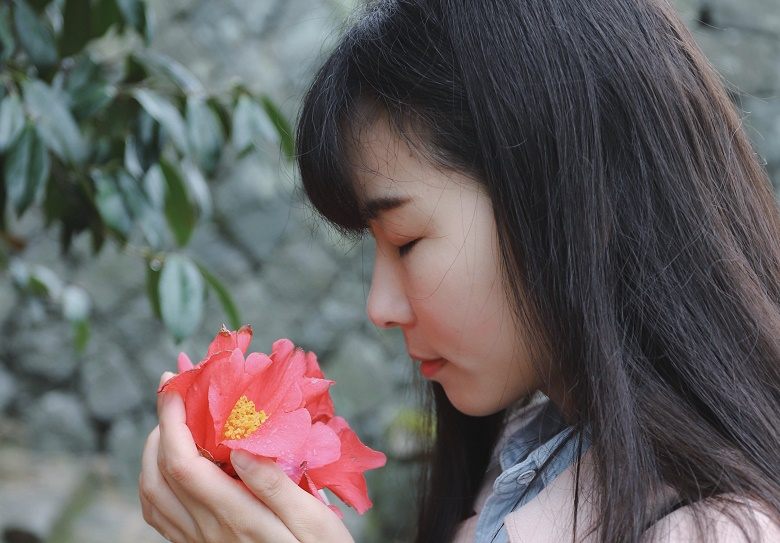 The New Scientific Paradigm Facts
Unlimited conscious energy
forms worlds and identities
such as you and I.
Immersed in, a part of, and formed from
this energy,
these identities then form
more unlimited experiences to discover who and what they are.
Life will then manifest many treasures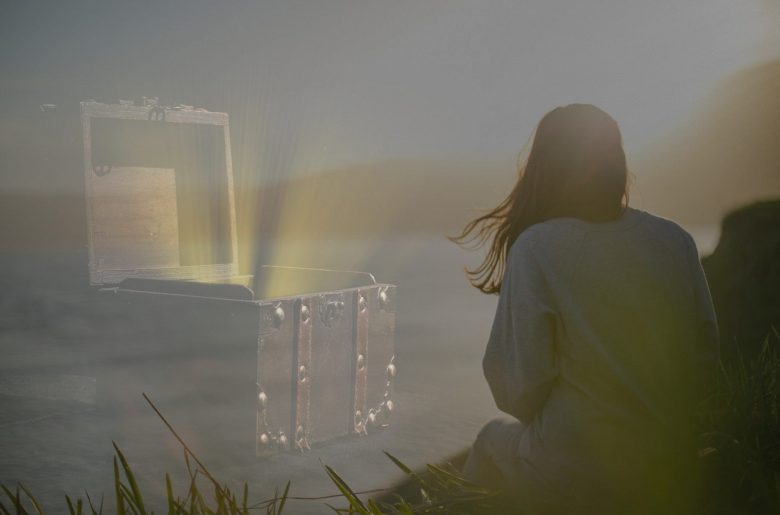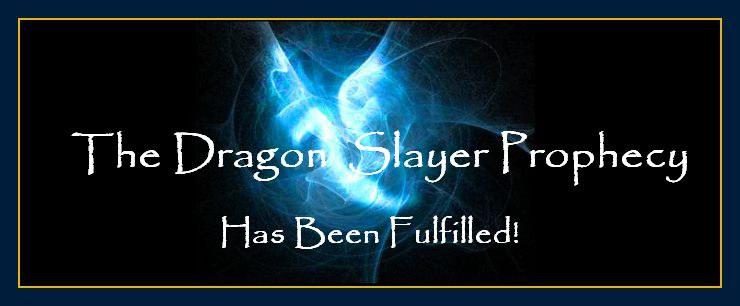 We can create anything
---
The definition of apathy: The simple mental muscle that allows "you" to create your reality is never even exercised, because the idea of having incredible power within something as mundane as your thoughts and emotions goes against "your" way of looking at reality.
The definition of power: The individual recognizes that their mind is projecting their reality, time and space. They are able to feel reality as being a projection of their own energy. They take hold of this feeling and knowledge and begin to project what they want in thought in feeling.
What is humanitarianism? 
---
45

EASTWOOD
45 years of research goes into every book

Click on the spinning globe at the top of any page to go to the day's affirmation page.
Click above to learn more
45

EASTWOOD
45 years of research goes into every book
Is there an easy way to achieve your goals and create wealth?
.
Paperbacks/eBooks DIRECT FROM MANUFACTURER.
By purchasing through Lulu.com (above) you get these books DIRECTLY FROM THE MANUFACTURER and cut out the middle man!—most reliable source—fastest delivery—lowest price.
Visualize the ideal future to create it
By visualizing your best future, you create it.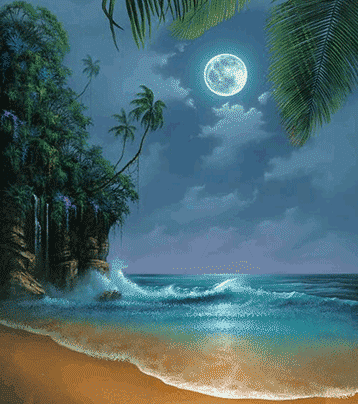 Your thoughts elicit which possibilities are experienced. These are the means to create any event you want here in your physical life.
You can enter the best future. All you have to do is think thoughts of peace and love and visualize the future as you would like it to be and so it will be. Your quantum doors will lead there.
When your intent is to help rather than hinder people, your thoughts experience less resistance and your ideal future manifests effortlessly.
CREATE YOUR IDEAL LIFE NOW. If you do good things, good things will happen to you.
.
45

EASTWOOD
45 years of research goes into every book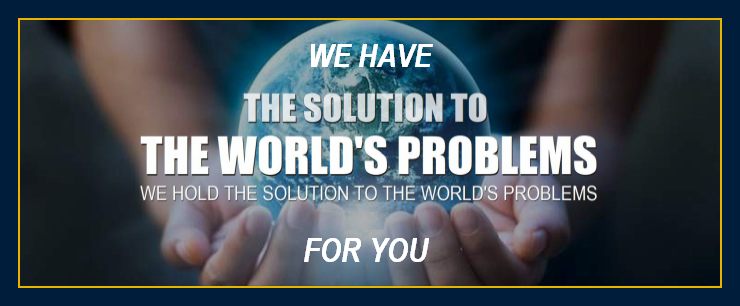 A new picture of reality has emerged since Einstein published his theory of relativity in 1905. Quantum mechanics has proven elements of classical physics to be incorrect.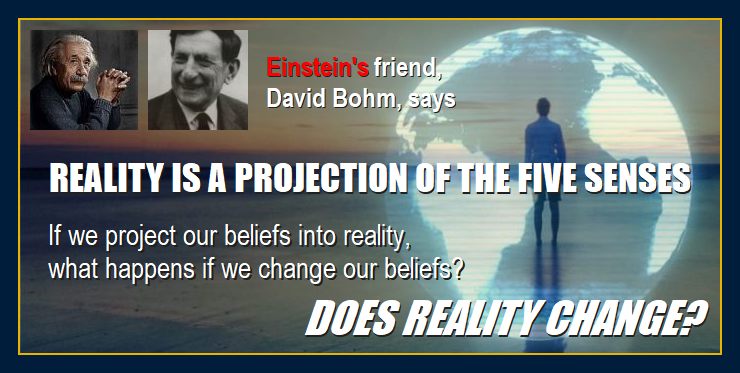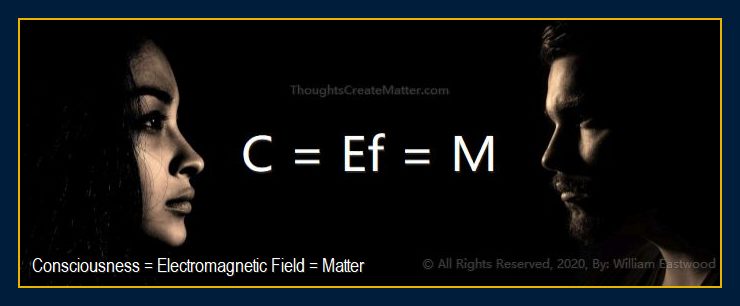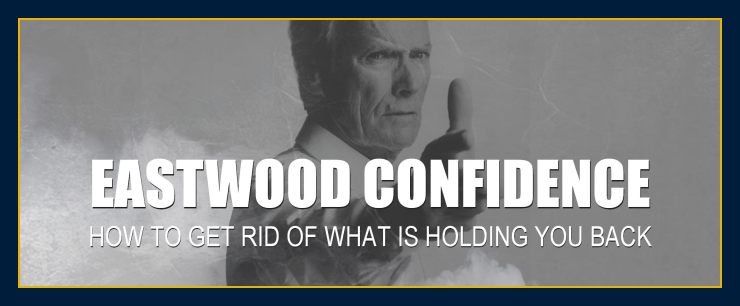 EASTWOOD CONFIDENCE:

AN EXAMPLE OF HOW WELL THESE PRINCIPLES CAN AT TIMES WORK
---
Learning path
---
The primary premise on which a civilization is based defines the nature of the holographic projections of its members. To understand more, choose one of the three avenues for learning below, 1) intellectual, 2) middle ground, and 3) human.
Intellectual: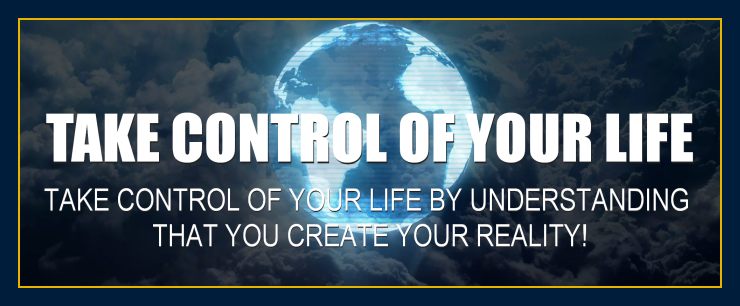 Middle ground: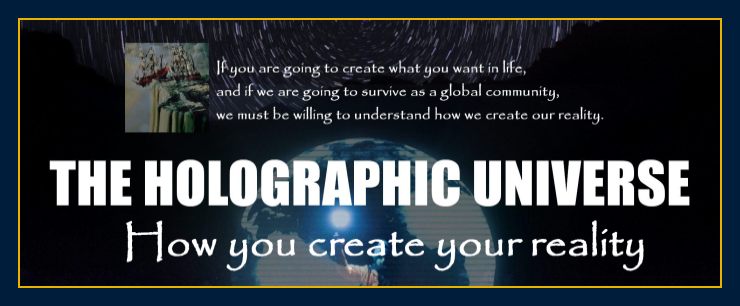 Personal story format: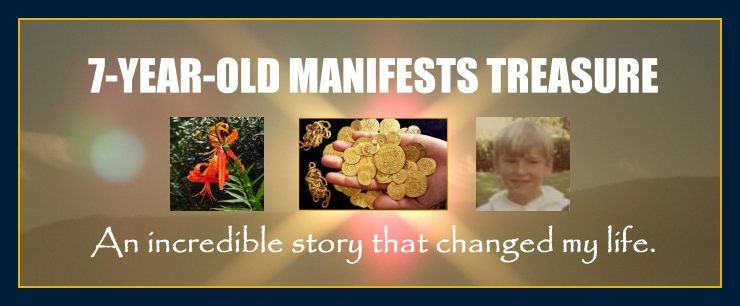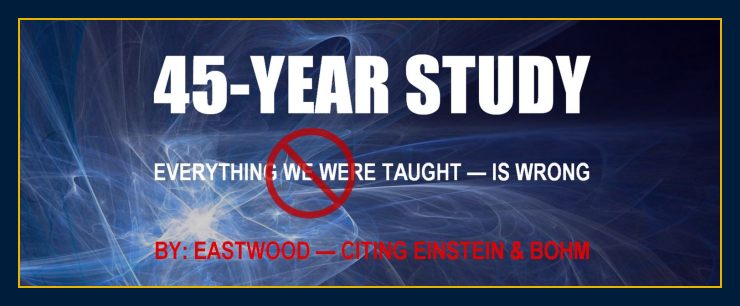 Or, you can learn what you want when you want:
45

45 years of research 
Over 100 free articles
Become powerful.
Create wealth.
Manifest your dreams.
The most generous advice.
The most experience.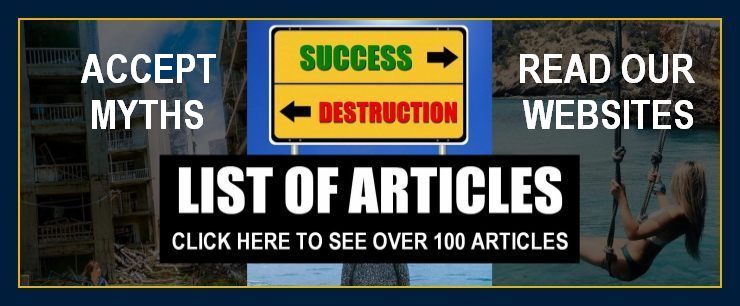 "Consciousness is altruistic, and that means that you are an amazing, powerful and beautiful person."
— Eastwood
Books to help the world: Humanitarian philosophy and activism that is reaching you because it works:
David and Goliath — Eastwood's political activism
---
A Dragon flying over a town is terrifying. But one flying over the United States and threatening democracies across the globe and civilization itself is something else.
Eastwood wrote "The Dragon Slayer" over twenty years ago. If Trump is the dragon, is Eastwood the dragon slayer? Since Jan. 6th, his Trump posts have been number one on three major search engines, helping to slay "the dragon."
Paraphrased book review
---
"I was in awe over what Mr. Eastwood overcame against great odds: This showed me that this author is of genuine caliber. I personally think he should be awarded the Nobel Prize, and encourage readers to purchase his treasure trove of masterfully-written books."
— Efrain Morales, Jr.
"THE HOLOGRAPHIC UNIVERSE—Journey Out of the Illusion" opens with the historical context of a revolutionary series of giant events. Einstein's colleague and a group of renown physicists made a discovery... we were not made aware of the inevitable implications it had for civilization itself.
The most advanced physics in the world tells us that accumulated knowledge in all fields is based on a false premise. This is the solution.
"We can literally change the course of civilization by lifting the race to a higher path through implementing the solution."
— Mario Fusco, TH.D., RS.D, B.S.C.
"We are solving the world's problems. When you buy a book from us you help us to do that. "
― William Eastwood
People from around the world in over 170 countries rely on this information reaching them, many of whom do not have any money to buy books.
When you add one of our books to the tools you possess to improve yourself and the quality of your life, you help more than just yourself.
You help people around the world who are suffering in the most difficult circumstances.
A prolific altruist whose achievements validate the power of his ideas. You are on this site and reading this because these principles work.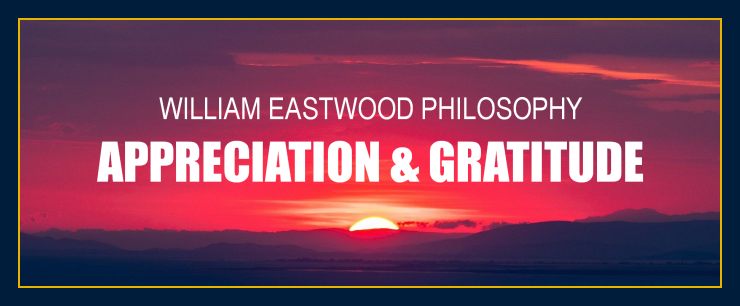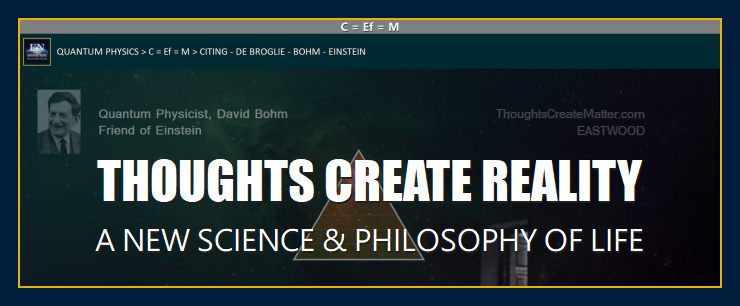 45

EASTWOOD
45 years of research goes into every book
The Solution to All of Humanity's Problems 
& The Secret to Creating the Life You Want
NEW EDITION
6" by 9" paperback: 450 pages.
Earth Network: Founder William Eastwood
---
Paperbacks/eBooks DIRECT FROM MANUFACTURER.
By purchasing through Lulu.com (above) you get these books DIRECTLY FROM THE MANUFACTURER and cut out the middle man!—most reliable source—fastest delivery—lowest price.
---
MIND POWER FOR SUCCESS GUARANTEED
- Mind Over Matter for Money, Success & Health
NEW EDITION
6" by 9" paperback: 228 pages.
When you get this book, you get to have what you want in life. When you apply the simple principles within this book properly you activate a magical internal process that manifests your desires. You get a result like the Cinderella story. Magical transformations and events occur.
The principle of selecting probabilities is backed up by Einstein's relativity and "Many-worlds Interpretation" of quantum mechanics which is hugely popular among physicists.
Overnight success is possible when you have SUCCESS GUARANTEED!
---

EN's Course
You Are a Beautiful Person
- Key to Freedom
EN'S manifesting course
6" by 9" paperback: 358 pages.
EVERYTHING YOU NEED TO CREATE THE LIFE YOU WANT!

Reveals how you can manifest any reality you desire.
Put an end to all your limitations & acquire the knowledge you need to create all your desires. The best of everything includes the full range of subjects in the four EN websites. A lifetime worth of learning, and all of William Eastwood's teachings.
The past does not create the present. Nothing is as we were taught, there is a new art and science to be learned. You exist at the center of a web of probabilities. Each thought and emotion you have will alter what manifests next in your life. If you are adamant about having what you want in your life you had better get it right.
If you follow the masses, you will be as a sheep led off a cliff by the great myths of modern man. Don't gamble your life on majority belief. Your life is too precious. There is no time to waste. Basis of THE KEYS, guidebooks on how to free yourself of all limitations in life.
---
eBook version

EN's Course
You Are a Beautiful Person
- Key to Freedom
EN's manifesting course
eBook (ePub) PRICE: $7.99
Imagine what a life of complete freedom, and abundance of whatever you want, would be like. This course will show you how to obtain this level of freedom from all limitations.
Achieve the highest level of manifesting ability. Not enough money or love? Unfulfilled relationships? Unrealized dreams? If you wish to have freedom from all limitations, this is your prayer answered. Previously undisclosed powerful material. Basis of THE KEYS, guidebooks on how to free yourself of all limitations in life.
---
A New Series
Rather than publishing just one large course I am publishing some of the best material I have into a series of affordable Keys.
The Keys will contain the philosophy I've used for 44 years. I've learned how to make the metaphysics work and I want to pass on what I have learned to you. Your beliefs, thoughts and emotions do create your reality, but application is crucial. It is too easy to make a mistake and the cost of mistakes is too high. Make sure you get it right by ordering the First Key.
The First Key
to Freedom
The EN course continues: 118 pages. 6" by 9" paperback
The EN course continues: Be free of all limitations in life. No more problems and obstacles. Have everything you want in life. This is the guide that will get you there.
Insights on how to apply the principles of new science and new psychology. Simple and easy to understand. Real life examples, affirmations and guidelines.
Realization of your goals and desires is a simple process. You have a magic genie. Your thoughts and emotions manifest. What could be better? Life can be good.
Get The First Key and onto the road to your dreams.
---
eBook version
The First Key 
to Freedom
The EN course continues: eBook (ePub)
PRICE: $3.99
You are not moving through time and space, you are projecting a physical "movie" you enter into. Your beliefs, thoughts and emotions create your reality. This simple guide show you how. Master the process of conscious creation.
With a magic genie inside you, anything is possible. Specific positive thoughts and emotions will manifest as specific positive events, but their is a time lag and science involved. You have to know how it is done. When William Eastwood explains how to master the process, goals and desires can easily be achieved.
---
KNOWLEDGE IS POWER
ACQUIRE THE ABILITY TO CREATE THE LIFE YOU WANT
DEVELOP CHARACTER & ATTRACT WEALTH & LOVE
Read a powerful manifesting book by a warm fire.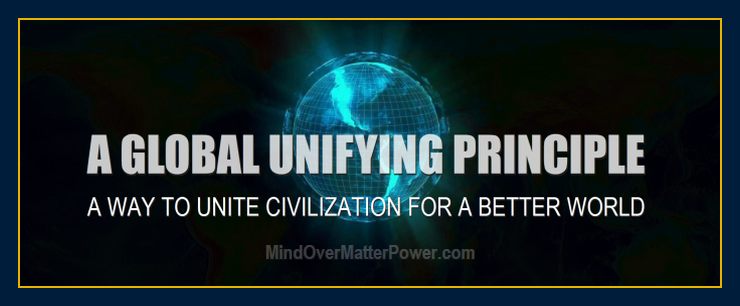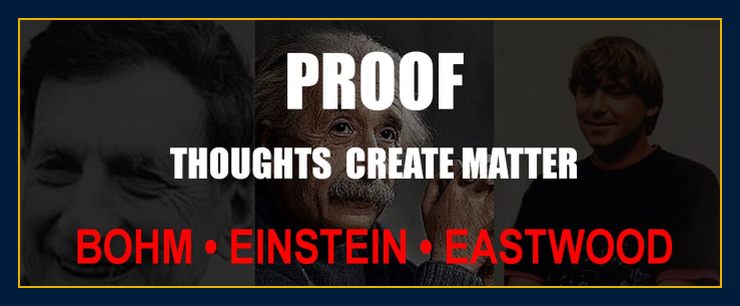 45

EASTWOOD
45 years of research goes into every book
What happened?
---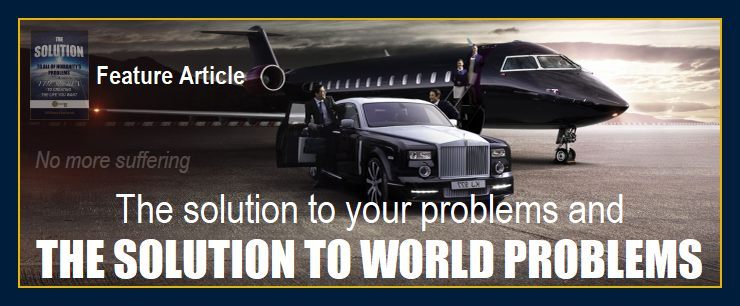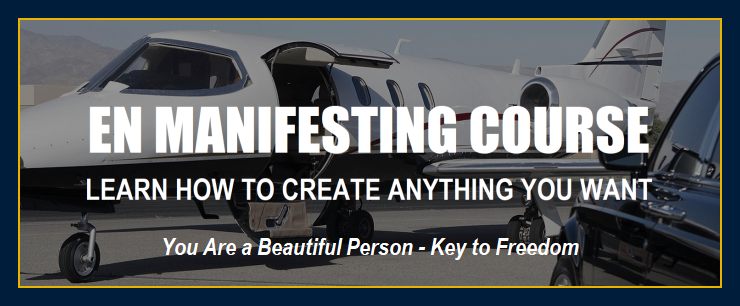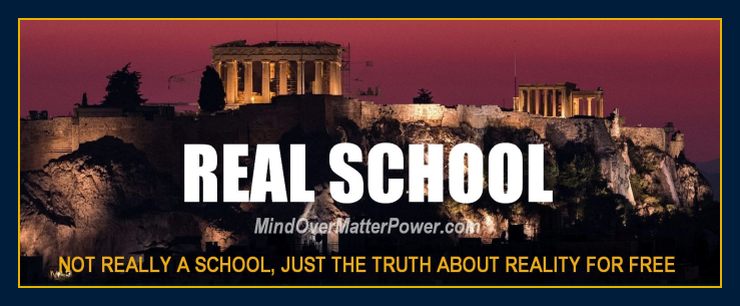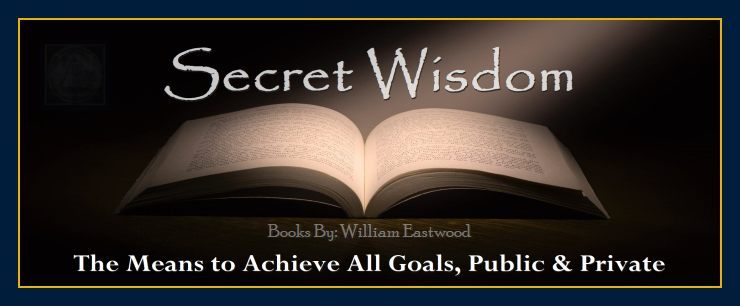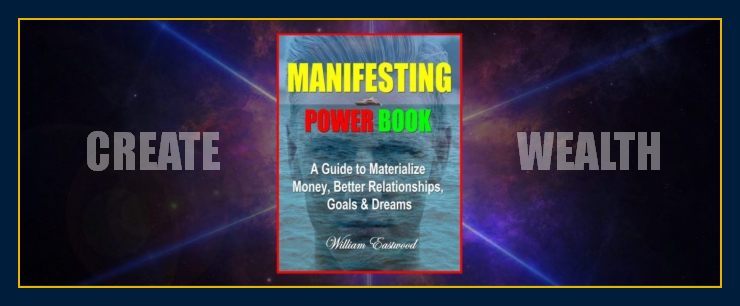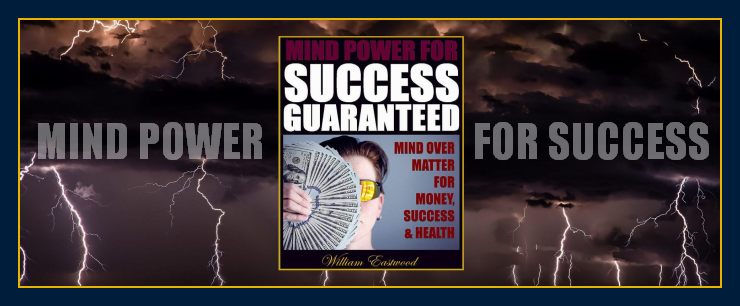 Click on the spinning globe at the top of any page to go to the day's affirmation page.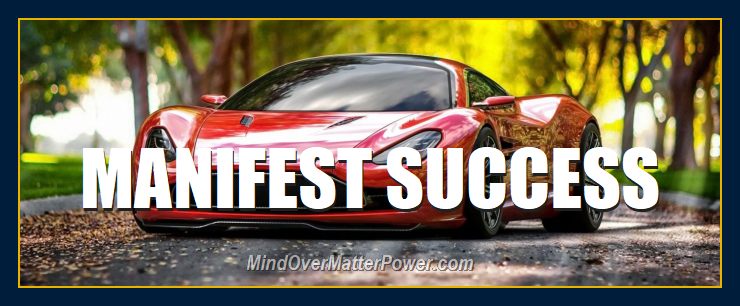 What do you want to create? Eastwood's methods of achieving goals are based on new scientific paradigm of University of London physicist David Bohm, a former protégé of Einstein's and over 45-years of research and application. These methods work. Begin now to create the reality you have only dreamed of with William Eastwood as your guide.
There is a story behind this site and books. There are huge changes taking place in the world. The forerunners are running up against those barriers that prevent progress in the world.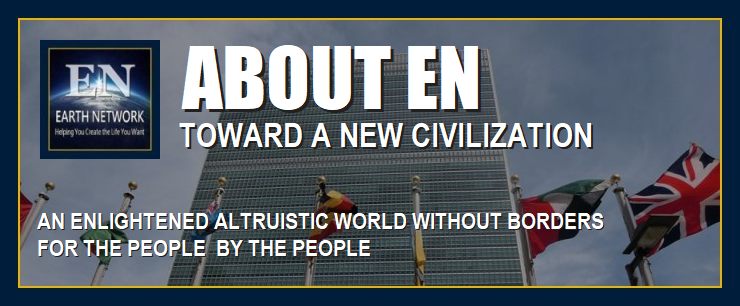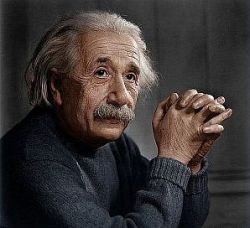 "Great spirits have always encountered violent opposition from mediocre minds."
― Albert Einstein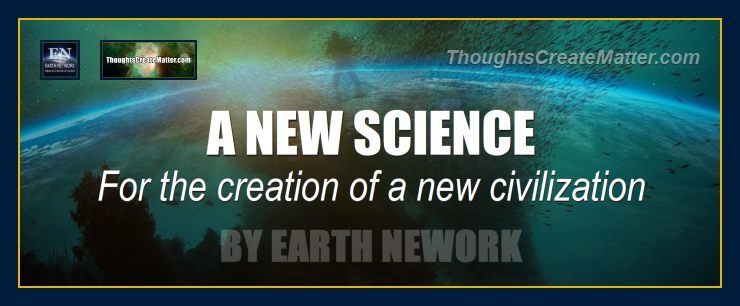 Our four sites.
---
Click above to learn more
---
My story is a success story achieved against all odds.
You are in control of your experience. At any time, matter can be completely changed by the activation of conscious thought. Your environment is a product of your thoughts and emotions. By projecting the specific thoughts and emotions that embody your desires you can immediately begin a process of change.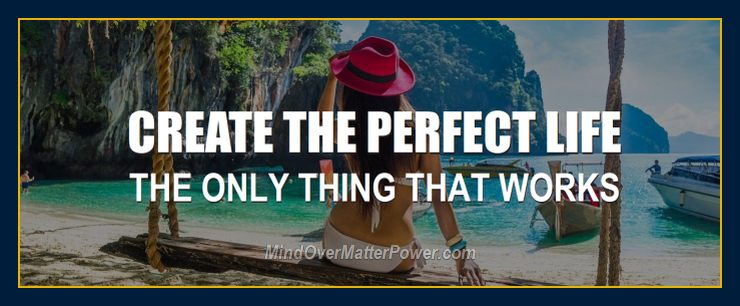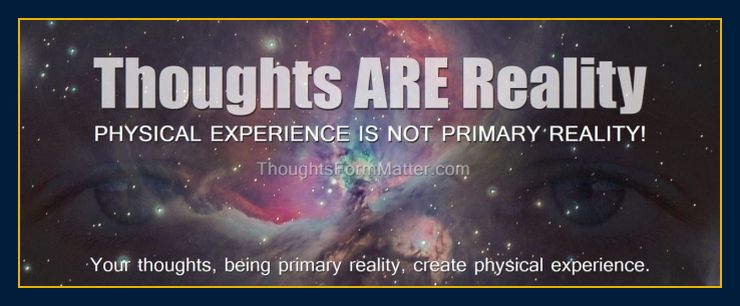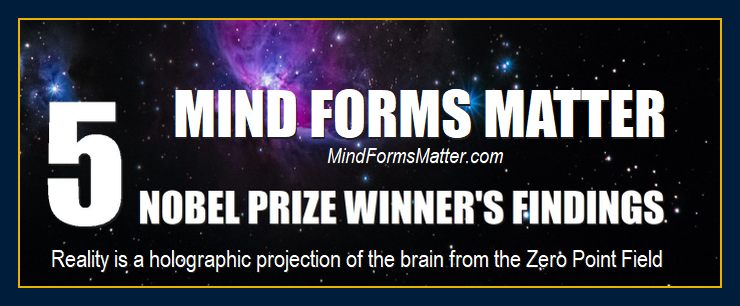 The current state of the U.S. and world is not so great. Learn the cause of what is happening.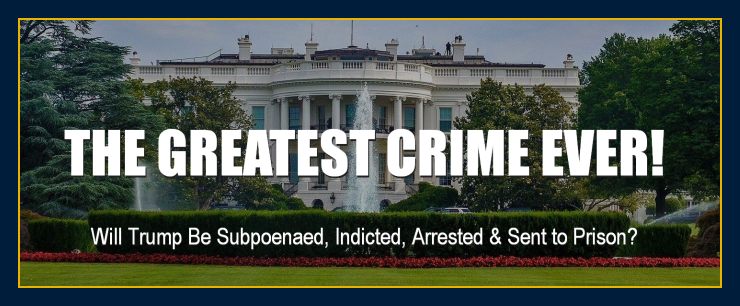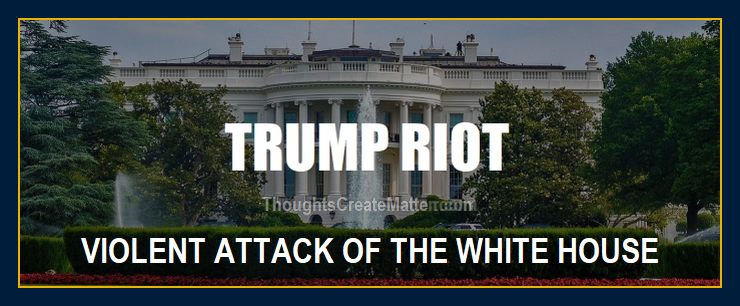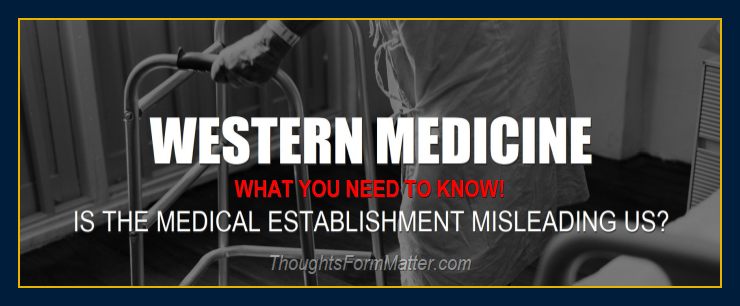 Take your country back from primitive superstition, violence and ignorance.
Enter the new future
Knowledge can change the world as we know it.
EN FOUNDER
.
"I have an amazing lineage, but other than that, there is nothing that makes me special that does not belong to every other person on earth. I have achieved what I have because the principles I offer work and I am tenacious. That's all there is to it."
— William Eastwood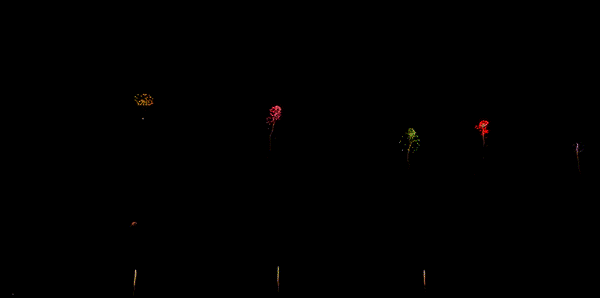 REFERENCE: HOW TO CREATE MIRACLES: If You Do Good Things, Good Things Will Happen to You
© Copyright 2020, 2021, By: William Eastwood.
Primary article concludes here.
Four FREE Earth Network websites with over 100 articles
---
FOUR SCIENTIFIC EDUCATIONAL SITES — ONE PHILOSOPHY
A singleAMAZING philosophy!
100's of articles!
4 EN websites!
They are meant to be used together.
Click between them!
Click below for list of articles.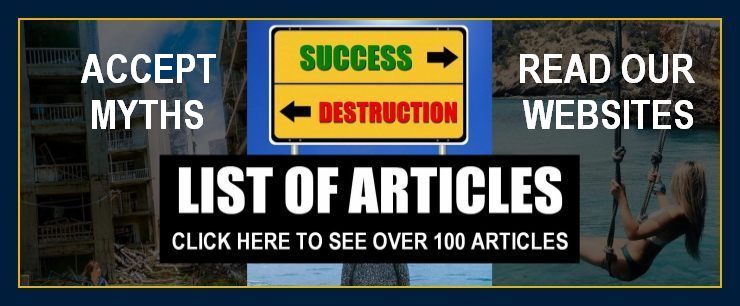 Click below for ThoughtsCreateMatter.com home page.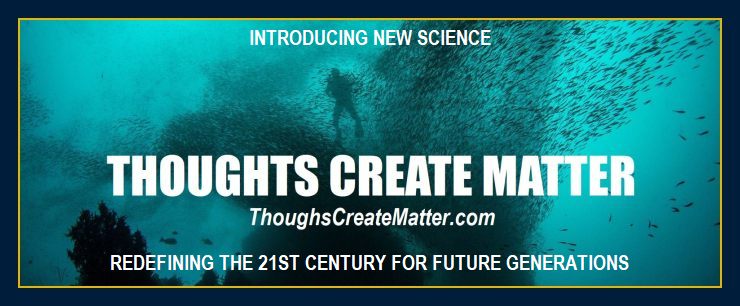 MIND OVER MATTER POWER
Get the facts from the best sites
How Your Thoughts Create Matter & Your Reality
I highly recommend thoughtscreatematter.com because it has one of the best scientific explanations, quantum mechanics and is easy reading for just about anyone.
Recommended website: Thoughts Create Matter
If You Do Good Things, Good Things Will Happen to You: A Lifetime Journey & Study
We do not generally think of official mainstream belief systems in the U.S. and our global civilization as being cult-like, yet they are to the extent that they take power away from the individual, creating dependence and weakness. Even worse, established institutions attempt to control you because of their fundamental low evaluation of human nature.
Read more (goes to the Altruistic, Autonomous Movement) ….
---
Categories: Reference, How to create a miracle. If you do good things, good things will happen. A lifetime journey and study. Create the Best Future. You can enter a probability in which humanity's problems are solved. The golden rule. Click on our site and books to learn more.
The concepts conveyed in this website are within these books.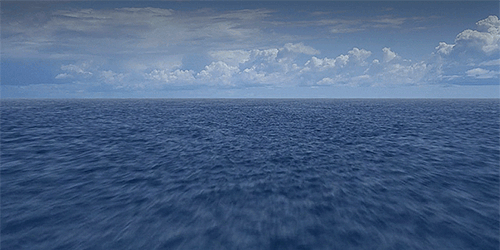 www.MindOverMatterPower.com