---

Multidimensional Self: How to Draw on the Power & Abilities of the Entity, Soul, Spirit & Inner Mind
---
What is the multidimensional self?
How do I draw on the power and abilities of my entity, soul, spirit or inner mind?
I will answer these questions now.
---
The multidimensional self is what you are, yet currently you are aware of only one aspect of yourself, or one identity. However, channels connect you with other focuses or identities within you and so everything affects everything else. When you intend something you automatically draw on the power and abilities of your entity, soul, spirt or inner mind.
Click below to learn about the components of the multidimensional self and the similarities and differences between the entity, soul, spirit or inner mind.
The more our technology, sciences and civilization move in an objective direction the further away we move from an inner science. You have unlimited probable selves that are physical in their own reality, and at deeper levels you are aware of this, yet because of our conscious evolution we are not generally aware of this.
To understand how and why we lost awareness of the multidimensional self, click below.
You create your reality on inner levels. The work to make life possible occurs on a level that objective science does not even realize exists. Your consciousness itself rises up through dimensional thresholds before it even reaches this level of objective focus within a small range of frequencies that we identify with as our material physical reality.
To understand why science does not see the obvious, click below.
---
Your multidimensional self is a massive energy system which consists of a collection of simultaneous, reincarnational and probable selves. The reincarnational system is a lineal-time perspective of your many existences. Probable selves are adjacent selves. They are variations of each reincarnational self.
Both reincarnational and probable selves are simultaneous. They are all interacting, and this is the next frontier for humanity and science to explore. The potential for you here is enormous.
You can draw on the energy and intelligence of your whole self. Your whole self includes the inner self, the soul, the entity and the individual simultaneous and selves.
The science on this page supports the primary purpose of this site — to empower you to be successful in all areas — in intellectual and spiritual knowledge, business, finance, health and relationships.
Click above to learn more
Consciousness Is a State of Matter: MIT
Whenever you work to improve yourself you draw on abilities and characteristics you were born with. When you develop a skill with ease it is because you have already developed it in previous lives.
When you intuitively try to sense your inner world and other lives you reach out, forming what is like neuron pathways. Developing skills also forms connections to the inner self. These connections are the definition of personal strength.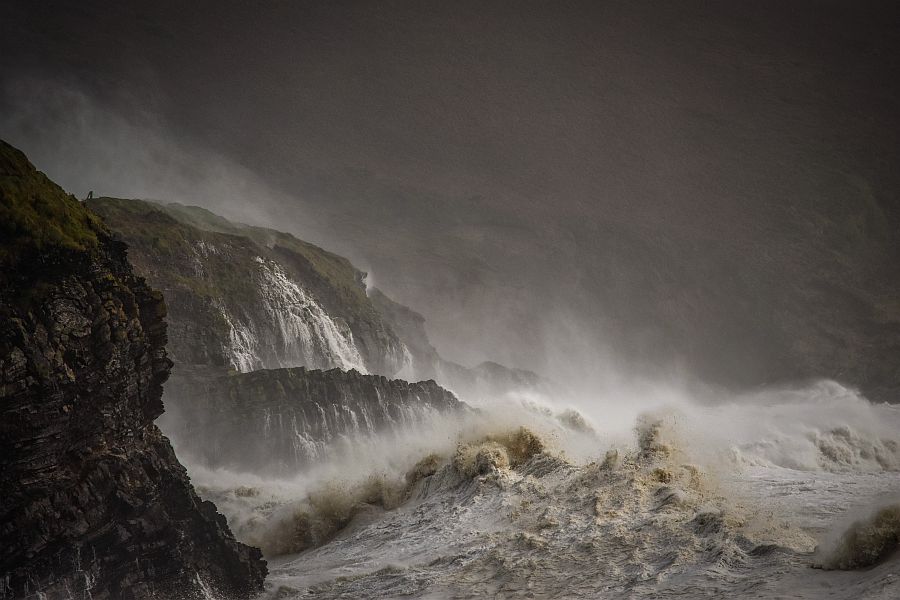 Your present point of power
There is no time. All that exists is a vast present moment I call the spacious present. Your moment point is your personal connection to All-That-Is (ATIS). Your moment point is a door to the power of your entity and the knowledge of all your simultaneous selves.
To believe this is so is to have the powers of the whole. The energy of your being follows your beliefs. It is enormously beneficial for you to contemplate the existence of the whole self.
When you consider you multidimensionality you can sense the energy and power extending inward. Doing so sends out strands of consciousness that connect you directly to your many simultaneous selves.
To understand your freedom and how all times exist now, click below.
Quantum mechanics deals with facts, plain and simple, yet as a civilization we still do not base self-improvement on these facts. This site and EN books do.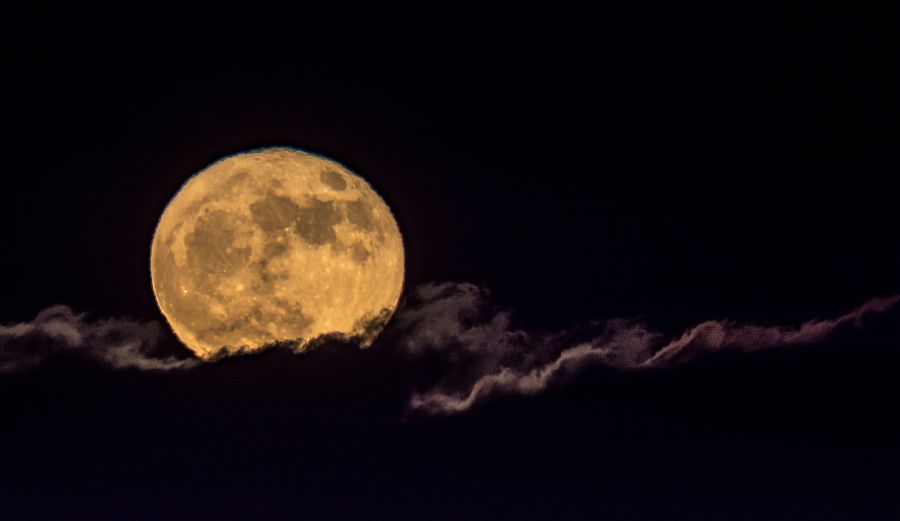 Sense your power
Once you know the truth you can sense your power in the present moment. Simply sensing it makes you stronger. Both the thought and the connection serve to empower in numerous ways.

Your present moment is your point of power through which you affect all your simultaneous selves and vice-versa.
Your beliefs, thoughts and emotions in the present moment also contain pure energy and condensed potential. Contemplating your strength makes you stronger.
When your beliefs interact with the same on the part of your simultaneous selves even more power is added to them.
The strength of the whole self is in the individual and the strength of the individual is in the whole.
Contemplate the vastness of your whole self in its entirety
Consider the power of your entity. That strength is yours now. Thoughts of power and strength will connect you with all your simultaneous selves in a way that a thought of weakness wouldn't. Your self-image has more power than you know. You are instantly put in correspondence with those aspects of the multidimensional self that resonate with and correspond to the beliefs, ideas and emotions you are currently focused on.
What do you want more of in your life? Confidence? Stamina? Specific goals achieved? Wealth? A big home? By focusing on whatever it is you desire you connect with other simultaneous selves of yours who have those qualities or have achieved what you want to achieve. You then draw the belief, power and knowledge needed from them.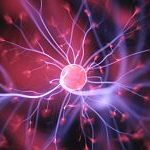 In an analogy it is like growing a new neuron pathway to another mind of yours.
Beliefs can transfer from self to self. So can confidence and know-how.
"Success Guaranteed…" was written with this in mind.
.
The power of self-image
You can restructure your life by changing your beliefs about yourself and your life. It all comes down to directing your attention to what you want, while simultaneously holding the belief that you already possess it.
If the idea that you are multidimensional is somewhat believable to you, that belief opens circuits to these other components of your entity.
Think of your mind as a tuning fork. Think deeply until you sense your power in the present moment. Hold that feeling while you remember a time in your past when you were powerful. What you affirm is true and focus on you create.
By maintaining a certain quality of thought and emotion your intuitively connect with similar aspects of your unlimited multidimensional existences. Hold in mind your ability to attract money.
If someone were to tell you that you have exceptional ability to attract money you would receive a boost in your belief that you can. Believing it creates it as your reality and sets up circuits with those probabilities in which this is true.
A belief that something is true connects you with the reality in which thus is so. This helps you to take on that energy and aspect of selfhood. Your belief becomes your reality.
All souls create their reality with their beliefs, thoughts and emotions. This applies to other realities as well. In the afterlife, spiritual realm and dream state you create your reality by what you believe, think and feel. No all realities are physical, but the same process and rules apply.
When you do an exercise like this you connect to past events in this life when you were powerful and accomplished things. But you also connect to times when you were powerful and accomplished things in other lives.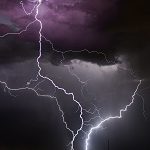 To think you are powerful is to be powerful.
The degree of conviction in the thought is the degree of belief. The greater the degree of belief the greater your power.
.
Click above to learn more

Click on the spinning globe at the top of any page to go to the day's affirmation page.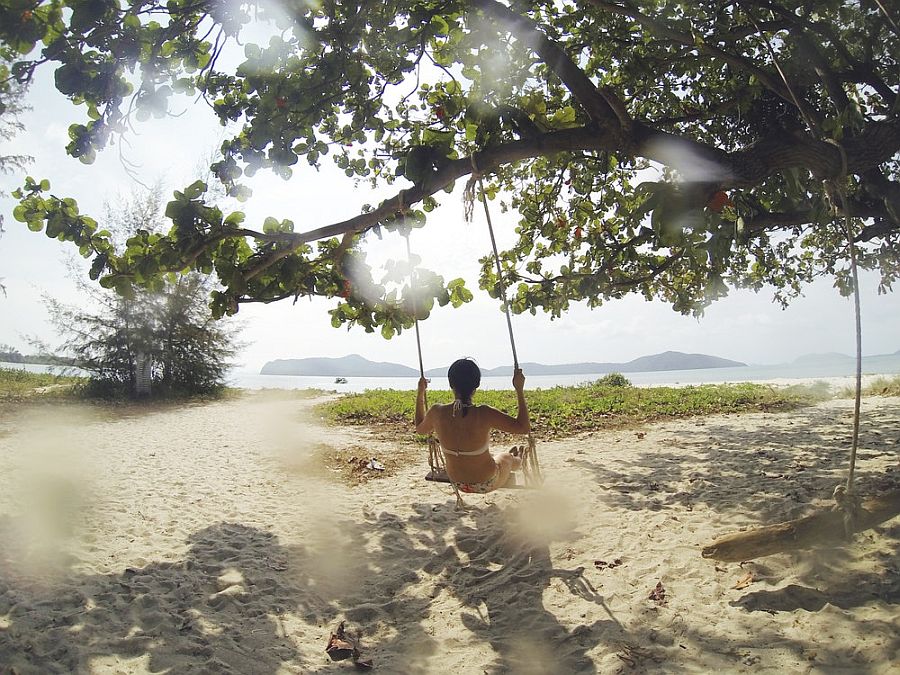 All times and probabilities affect all other times and probabilities
Suppose that right now what I am writing strikes a chord in you. Something happened as you were reading and suddenly you are convinced that all of this is not just philosophy but is truth and fact. Because you believe it deeply you suddenly sense the multidimensional structure within you and feel your power.
You take hold of your power and potential. You feel the power of your consciousness and emotions and sense what it can do for you to manifest what you want.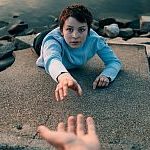 As you adopt this state of mind you affect your entire being. Another self in another time may suddenly feel a surge of confidence and power. As it does, so does a third and fourth self. A wave of energy can empower the entity and then this is returned to you because all are simultaneous.
The energy of your new belief that you are a powerful and associated thoughts is the signal you send out. You activate cellular memories of times when you were powerful. These memories are turned on in your present moment. You also tap directly into similar beliefs on part of the multidimensional self structure. You empower you probable, future and past selves. Their reality changes accordingly. Those changes then affect you.
By believing you are powerful you have changed the actual physical reality of your past and future. Those changes have in turn changed you.
You have increased your power and knowledge in multiple time periods and dimensions by recognizing your multidimensionality and inherent power.
Any positive thought about yourself can change your past and future. Those probable pasts and futures can then change your present.
Scientists have used quantum mechanics to develop advanced technology, yet as a society we have not yet employed those same facts to generate a new and more factual psychology. It is time to do so.
All content, books and links on this site are in fact based on quantum mechanics.  The concepts presented to you here are thus much more accurate and powerful than current psychology and standard self-help methods of achievement.
Quantum tunneling psychology reveals that consciousness is not restricted by the laws of classical physics. You mind can permeate any barrier.
QUANTUM TUNNELING PSYCHOLOGY MODEL
LEARN HOW TO MANIFEST ANYTHING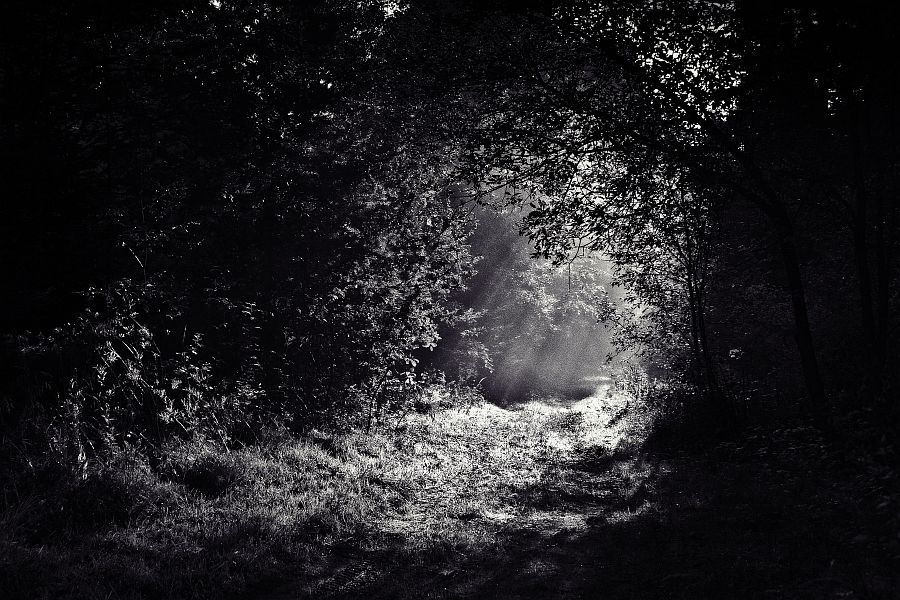 1) Every thought is important
What you are thinking right now is affecting your past and future. The changes you make in the future and past can then change the present.

Keep each thought and emotions as positive and constructive as you can.
To see where you are going in your life just look at your beliefs, thoughts and emotions. Right now, you are setting the groundwork for what you will experience in your future. It is up to you to make those changes you want to see manifest in your life. You do that one small thought at a time.
2) Manage your thoughts and emotions every day
This is critically important for your success in life. You must think about your thinking and you must manage it very carefully and thoughtfully. Do not suppress every emotion but do insist on an overall positive mind set, attitude and mood.
Click below for practical advice on how to manage thoughts and emotions.
Emotions are like the weather and are meant to flow, bringing you on a journey and revealing what you believe. When a negative idea comes to mind take a second to recognize what it is telling you and then pluck it out or let it go. Immediately divert your mind to the opposite positive view and tell yourself what you choose to believe.
How are you going to be thinking in the morning, afternoon and evening? What are the subjects you are going to be thinking about?
How are you going to raise your expectations by what you think?
3) Every emotion is vitally important to your success in life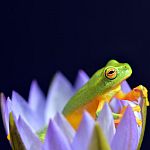 The universe itself is an emotional manifestation of energy. This means that by choosing positive emotions you are wielding incredible power. Positive emotions will create a positive reality. One emotion has the power equivalent of a nuclear detonation. Keep it positive.
Attitudes, moods and emotions are one of your greatest means to shape your reality. Your emotions are an area of profound potential.
4) Beliefs create thoughts and emotions
It all starts with beliefs. Your beliefs generate your thinking and emotions.
Both beliefs and thoughts will automatically cause you to feel a certain way and all three will manifest as your physical reality. Your beliefs, thoughts and emotions create all elements of your day-to-day experience.
Anything that happens to you can be traced back to the belief, thought or emotion that created it. If there is any part of your life you dislike, change your thinking in that area and those changes will be manifest in those components of your life.
Since positive emotions are vitally important to your success as a person and in terms of your life, there are two ways you must manage your emotions.
The first is simply to make sure you have a positive focus. Do not laps into poor moods marked by thoughts about your problems, everything going wrong, what you have failed to do or whatever.
The second it to work on creating dynamic positive beliefs that will generate both positive thoughts and emotions naturally. Once that is done emotional management is easier but still must be done. Your positive emotions come much easier as a natural function of having good beliefs.
Don't think that you are a failure because you have problems, even if those problems are severe in your estimation. Everyone has challenges and problems, it is the nature of life. This is because your inner self will always keep you challenged. As you master one thing, something else will appear that you will need to work on.
At age seven I decided that I would clean up the trash on a country road, believing that if you do good things, good things will happen to you.
---
"At age seven, I told a friend 'if you do good things, good things will happen to you' while pointing to a loose rock in an old New England stonewall.
"'Give me that rock so I can put it on the trash,' I said as I finished stomping cans and trash I had collected along the country road we had cleaned up into a small hole.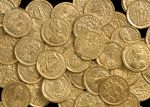 "When I turned around my friend had coins all over the top of the stonewall from a small box that he had pulled from behind the rock I had asked for.
"In a child's version of nonlinear manifesting, before my small eyes the garbage disappeared and within a few seconds treasure appeared. That event marked the beginning of my life-long study."
Learn what happened next.
.
"EVERYTHING WE ARE EXPECTED TO BELIEVE & WERE TAUGHT IN SCHOOL IS WRONG! It is all absurd!
"Consciousness creates reality and thoughts form matter! If you want to be powerful you have to go by the facts about reality and that means discovering the truth! Otherwise you are as blind as a bat and ineffective as a sloth! The answers are within you."
Quantum mechanics deals with facts, plain and simple, yet as a civilization we still do not base our methods of self-improvement on these facts. My books do.
Quantum mechanics deals with facts, plain and simple, yet as a civilization we still do not base our methods of self-improvement on these facts. This book does. This self-help is unlike anything else.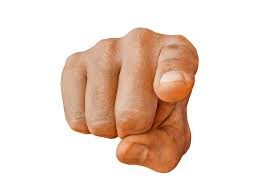 When you break holographic film, you can see the whole image in each piece. As Einstein's friend David Bohm explains; like fractal cosmology, this is a characteristic of the universe itself. Reality itself is holographic and the Universe is one unbroken field of energy.
The solution to any problem you may have is within you. By focusing inward and using suggestion you can find the answer to any predicament or problem. Additionally, all time is now and so you have already achieved your goals, and this is why nonlinear manifesting works so well.
In imagination you can create a nonphysical probability, and then your probable future self can lead you to what you need to learn to create that future. The future creates the present more so than the so-called past.
---
"Everything we call real is made of things that cannot be regarded as real. If quantum mechanics hasn't profoundly shocked you yet, you don't understand it well enough."
― Neils Bohr, Nobel Prize winner father of quantum mechanics.
---
I attribute my success to the application of these principles. Given no advantages or guidance, I applied these principles completely on my own at age twelve, and by the tender age of 13 was working directly with a Yale professor on advanced technology. An activist for change in education, I have taken on the most powerful institution in the U.S. and have gone on to write eleven books. I founded the Altruistic Autonomous Movement at age 37 and am the owner and author of the Earth Network websites.
Nonlinear time manifesting
Nonlinear time manifesting can more than double your ability to manifest your goals! If you absorb yourself in a study of simultaneous time you can escape "cause and effect" limitations most people are restricted by.
Nonlinear time manifesting relies on the same methods of manifesting as commonly practiced, only the underlying assumptions change. You are still using emotion and manifesting from the end result desired, but your worldview has changed, and this does make a big difference.
This is covered in more depth in my latest book. It is the approach I am using.
Most people hold on to their worldview as if their life depended on it. Yet their success, safety and effectiveness in life all depend nonlinear thinking.
How badly do you want success & real understanding / wisdom?
Success is really just mind over matter — imagine the end result as if it were already obtained and change your beliefs, thoughts and emotions.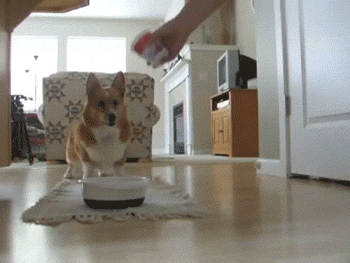 There is another way, however. If you understand that the past does not create the present and if you focus on the result you desire in life, your reality will change automatically without much or any consideration given to your beliefs.
The nonlinear worldview is the way of the future and implies a reeducation for the entire civilization in the 21st century.
.
The nonlinear revolution — the new normal
This is covered in more depth in my latest book (below). It is the approach I am using.
ePub: (eBook)
"This is a clear and concise book on exactly how to manifest what you want in life. However, this is far more than just a manifesting book — it introduces you to the future of humanity and metabiological evolution.
Based on a 47-year study.
Citing the world's most credible & advanced science.
Extremely well-written.
Loaded with information.
Simple and easy to understand.
FIRST EDITION NEW SEPTEMBER 2020 RELEASE SPECIAL OFFER OF ONLY $4.99! This offer will not last.
---
AMEN websites are funded through book sales, which in turn help the movement by spreading awareness. Please! We need you to purchase a book so that we can continue to bring this uncommon and much needed free knowledge resource to the world!
---
A book (below) I created to explain and clarify these concepts, while introducing you to my philosophy at a low cost to you:
You may be surprised at the solution to most problems
Imagine if the most fun way to live your life was the most responsible and best way to solve your problems? That is what I have discovered and that is what I explain in the Key.
a VERY affordable book and excellent starting point for those who are new to these concepts.
"You Are a Beautiful Person, The First Key to Freedom."
An excellent gift that helps a person at about the price of a holiday card.
"You Are A Beautiful Person
At $3.99, this is your best option to test the principles in this website without spending a lot of money. I created the book for this reason, to help people that do not want or cannot spend a lot to get out of their difficult situations.
ePub (eBook)
Waste no time with this powerful guide. Get the single-most important key to liberate yourself from all limitations. Imagine a life in which you can do anything you want because you are no longer hindered in any way whatsoever.
The most important insight to put everything in life in perspective. The necessary key to freedom from restriction is revealed. Available in paperback also.
---
Link to Amazon: International 5 STAR Review:

Phoenix

Reviewed in the United Kingdom on March 9, 2020
Verified Purchase

I have read many reviews on many books which rave about the content. However, this is the book which sets it all out: scientifically describing how we create reality. Go on ,I dare you, pick it up and read it…you won't, no can't , be left in the same place when you have finished it. Essential information is contained within. You have been warned!!
---
You create your reality. When we make life difficult we miss the whole point.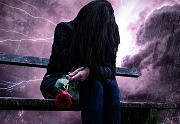 This is a very affordable book and great gift to help someone get out of a difficult life situation.
William Eastwood's best, with a simplicity that guarantees your success.
Acquire the knowledge necessary to create anything you want
Buy Direct for 30% Savings
Bulk rate discounts for groups, schools & universities.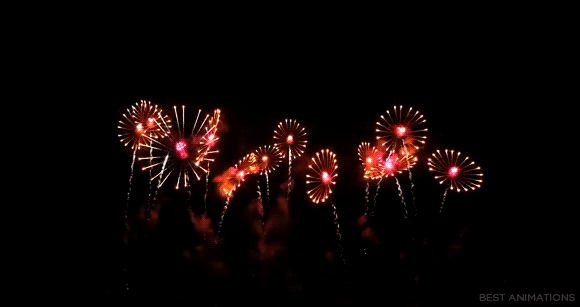 Primary article concludes here.
FOUR SCIENTIFIC EDUCATIONAL SITES WITH ONE PHILOSOPHY
Click below for more complete list of articles.
Click below for ThoughtsCreateMatter.com home page.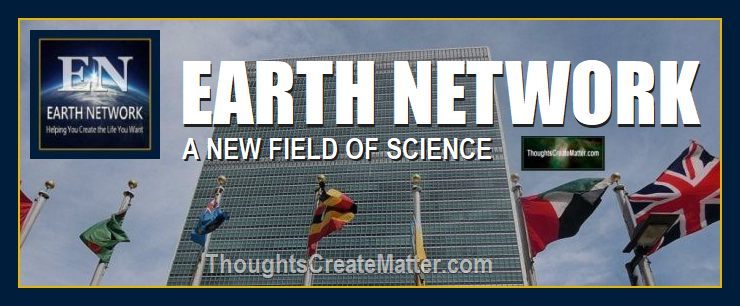 Multidimensional Self: How to Draw on the Power & Abilities of the Entity, Soul, Spirit & Inner Mind
Copyright © 2019, By: William Eastwood
MIND OVER MATTER POWER
Get the facts from the best sites
How Your Thoughts Create Matter & Your Reality
I highly recommend thoughtscreatematter.com because it has one of the best scientific explanations, quantum mechanics and is easy reading for just about anyone.
Recommended website: Thoughts Create Matter
Draw on the Power of the Multidimensional Entity, Soul & Inner Self.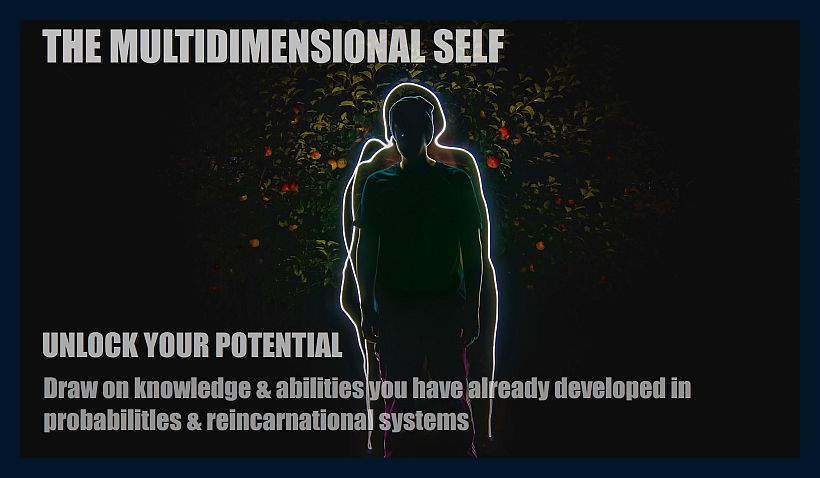 ---
Categories: Multidimensional self, entity, soul, spirit and inner mind. Mind forms matter. Thoughts create reality. Consciousness creates & manifests matter & reality. Multidimensional self, simultaneous, reincarnational and probable selves. Direction and guidance from the entity, soul, over-soul, spirit, inner self, & higher self. Manifest events by selecting probabilities. Probable selves are created every time we make a decision. Click on our site and books to learn more.
Multidimensional Self: How to Draw on the Power & Abilities of the Entity, Soul, Spirit & Inner Mind
Your present moment is your point of power through which you affect all your simultaneous selves and vice-versa.
The strength of the whole self is in the individual and the strength of the individual is in the whole.
What you are thinking right now is affecting your past and future. The changes you make in the future and past can then change the present.
Keep each thoughts and emotions as positive and constructive as you can.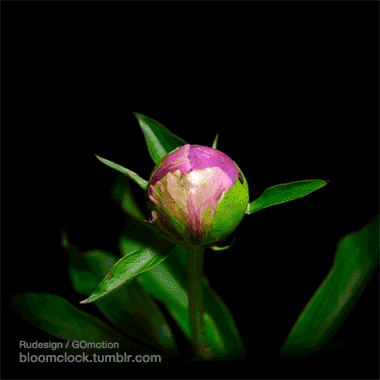 The concepts conveyed in this website are within these books.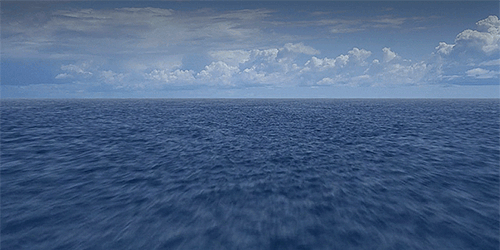 www.MindOverMatterPower.com