---

Multidimensional Self: How to Draw on the Power & Abilities of the Entity, Soul, Spirit & Inner Mind
---
What is the multidimensional self?
What is the definition of the multidimensional self?
How do I draw on the power and abilities of my entity, soul, spirit or inner mind?
I will answer these questions now.
---
Human nature is multidimensional. You are a multidimensional person, which means you exist in many dimensions. This simple fact about human existence is based on new science rather than archaic science.
Einstein's colleague and multiverse interpretation verifies the facts.
The multidimensional self is what you are, yet currently you are aware of only one aspect of yourself, or one identity. However, channels connect you with other focuses or identities within you, and so everything affects everything else. When you intend something you automatically draw on the power and abilities of your entity, soul, spirt or inner mind.
FIVE NOBEL PRIZE WINNER'S FINDINGS
Where do the hundreds of TV programs go when your TV is turned off? They are everywhere. The earth is blanketed by radio and TV signals. By using a physical TV to select one signal you collapse the field or wave into a specific particle―a movie or your favorite program you then watch.
In the same way, the primary universe is just an infinite field of consciousness. Your brain is a receiver, picking up aspects of this field of consciousness and collapsing it into a body and physical matter.
Once you get to the point where you realize that your thoughts create matter, you are able to free yourself of all limitations.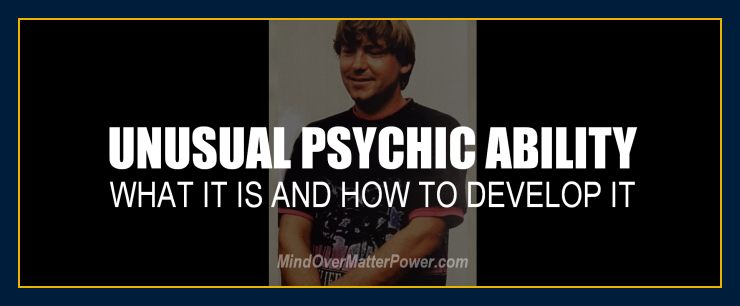 Click below to learn about the components of the multidimensional self and the similarities and differences between the entity, soul, spirit or inner mind.
The more our technology, sciences and civilization move in an objective direction the further away we move from an inner science. You have unlimited probable selves that are physical in their own reality, and at deeper levels you are aware of this, yet because of our conscious evolution we are not generally aware of this.
To understand how and why we lost awareness of the multidimensional self, click below.
You create your reality on inner levels. The work to make life possible occurs on a level that objective science does not even realize exists. Your consciousness itself rises up through dimensional thresholds before it even reaches this level of objective focus within a small range of frequencies that we identify with as our material physical reality.
To understand why science does not see the obvious, click below.
Where are the best articles and websites?
Click above to learn more
---
The entity creates many inner selves which send energy out into time-space continuums in order to enrich themselves and gain experience. The entity gains its experience through physically manifest selves. The entity is the true multidimensional self. Fulfillment works both ways, however.
All selves exist now. You have probable selves. Some are in the incarnational sequential time system you know. However, past and present exist now.
EINSTEIN'S BELIEFS REGARDING TIME
You can gain awareness of and enter into these other identities and learn from them. They are like close family members in which there is an emotional alliance and intrinsic unity. However, your unique identity is always maintained and can never dissolve or loose itself in the act of communication with other aspects of the multidimensional entity of which you are a portion.
The entity is aware of all its probable selves and their life situations. Each have their own inner self.
Physical selves can become inner selves and ultimately an entity. This is your conscious evolution, which appears to be sequential from your position within time, yet is a simultaneous interactive reality.
The inner self exists below the subconscious. Your inner self is the portion of the single Divine unbroken energy movement (what is often called quantum consciousness). From its perspective it is not below anything, but is a valid center of reality. All points in an infinite reality are center points.
You have a portion of the Divine consciousness that is devoted to you only. This is the portion of the multidimensional self's energy that forms the nonphysical aspect of your identity—the inner self—whose energy forms you.
The inner self does the work of creating the events you select as your inner self and according to the beliefs of the physically focused self you currently identify with. Your beliefs, thoughts and emotions create your reality. This is the rule of all consciousness everywhere.
You are not a puppet to these inner aspects of self. They are your own energy and identity, of which you merge on deep levels of consciousness during the day and while you sleep. All portions of the self are a continuous energy. Energy is action.
You are your multidimensional self. The part of the whole self you are aware of now is one aspect of your entire identity or self-structure.
Your identity can never be destroyed or harmed. Identity survives death. The you you know yourself to be and the events of your life exist for eternity, yet are evolving in a spacious simultaneous present moment that is an expanding infinity.
As a portion of the original consciousness that preceded all physical universes you have the same abilities and characteristics. You are consciousness and consciousness creates identities.
DISCOVER MAGAZINE Life creates the cosmos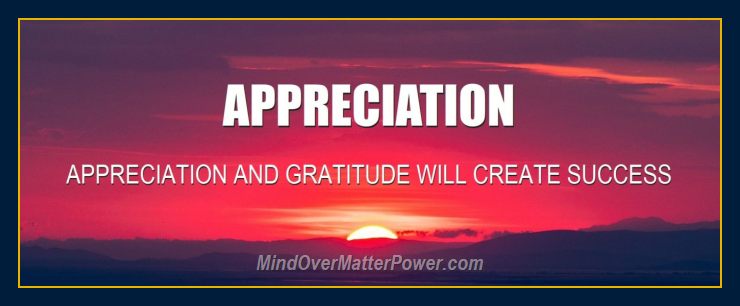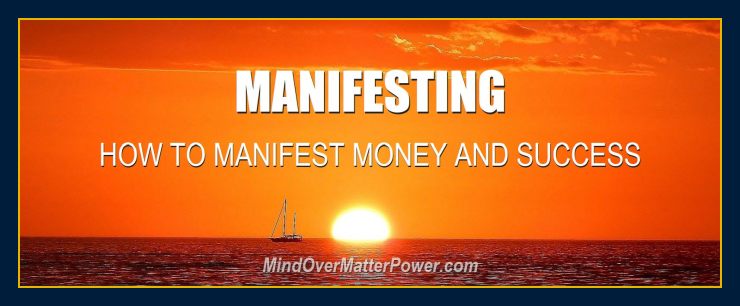 ---
Your multidimensional self is a massive energy system which consists of a collection of simultaneous, reincarnational and probable selves. The reincarnational system is a lineal-time perspective of your many existences. Probable selves are adjacent selves. They are variations of each reincarnational self.
Both reincarnational and probable selves are simultaneous. They are all interacting, and this is the next frontier for humanity and science to explore. The potential for you here is enormous.
You can draw on the energy and intelligence of your whole self by focusing on the wish fulfilled. Doing so will automatically create connections between you and the you that has already achieved your wish.
For a specific list of actions you can take you may want to click below.
Specific methods are also given in the articles below.
Your whole self includes the inner self, the soul, the entity and the individual simultaneous and selves.
Was everything we were taught false?
EVERYTHING YOU ARE EXPECTED TO BELIEVE & WERE TAUGHT IN SCHOOL
IS FALSE
People want and need to believe what they were taught, but what they learned is based on fifteenth-century science which quantum physics—the study of life—proves wrong.
Click on images to read corresponding articles.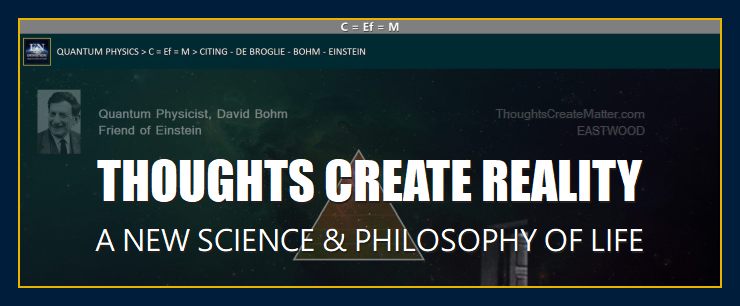 Not only is most of what we learned in school false, but it is highly disadvantageous.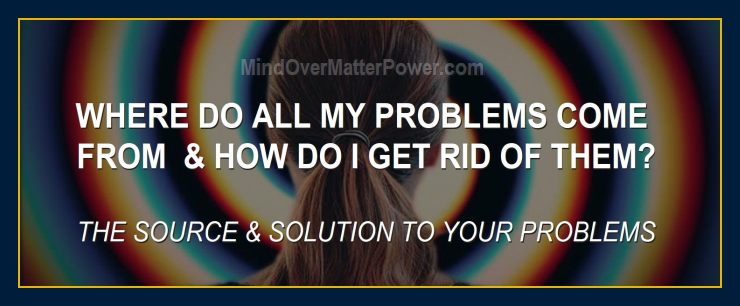 THE GREAT MYTH OF MODERN MAN
Materialism, Darwin's Theory of Evolution, Freud's psychology, most theories regarding human nature in mainstream psychology, and scientific thinking in general (ideas about time & space) are all incorrect and detrimental.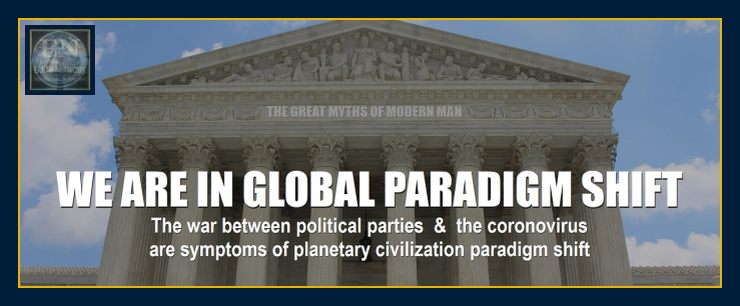 FREE ARTICLES & EDUCATION
Your beliefs, thoughts and emotions create conscious units which grow and combine below your subconscious. When they reach sufficient intensity they manifest as events or objects in your life.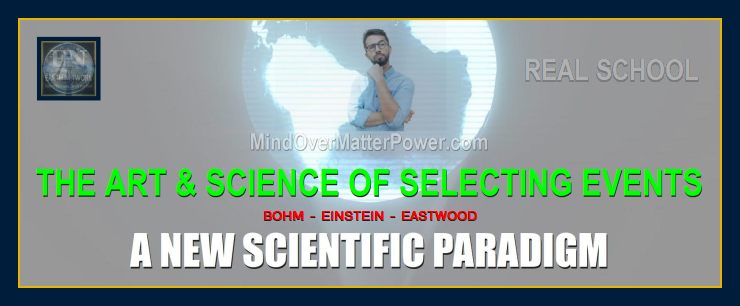 Everything you have learned is wrong!

I want to achieve my goals now! Click below if you want to shop for books.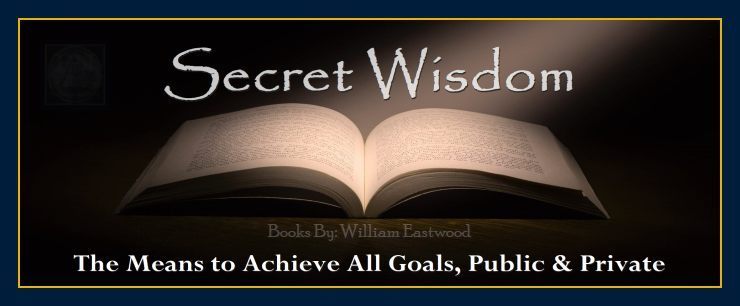 Click above to learn more
CONSCIOUSNESS IS A STATE OF MATTER: MIT
---
Our individual multidimensional reality is far greater and more fantastic than almost anyone realizes. Click below for an orthodox scientific introduction into the metaphysical concepts and new science we provide.
We begin at the precise point where obsolete classical science ends.
Where are the best articles and websites?
Click above to learn more
---
The unveiling of the great secret of life is upon you. The mystery of life is about to be solved. Now you will know the truth and the mystery will be unknown to you no more.
Are you an actual dimension of reality? Are you a part of the one unbroken energy movement that is eternal? Do you create time and space? The answer is as profound and amazing as you are.
Behold the true nature of the self. Because each person alive on earth is projecting their own holographic reality, each person is a separate dimension of existence. Your own identity is a dimension of existence. To read more on this subject, click below.
Scientists have used quantum mechanics to develop advanced technology, yet as a society we have not yet employed those same facts to generate a new and more factual psychology. It is time to do so.
All content, books and links on this site are based on or in agreement with the findings of quantum mechanics. The concepts presented to you here are thus much more accurate and powerful than current science based on classical physics which is proven false, psychology and standard self-help methods of achievement.
Undivided wholeness , non-classical physics mind-brain science, amazing quantum tunneling, and many-worlds, for example, reveal that consciousness is not restricted by the laws of classical physics. Your mind is connected to everything in the universe, can bypass physical laws of cause and effect and time and space restrictions, and can permeate any seeming barrier.
QUANTUM PHYSICS MIND-BRAIN MODEL
THE HOLOMOVEMENT & UNDIVIDED WHOLENESS
QUANTUM TUNNELING NON-CLASSICAL EFFECT
COLLAPSE THE WAVE FUNCTION/MANIFEST
Whenever you work to improve yourself you draw on abilities and characteristics you were born with. When you develop a skill with ease it is because you have already developed it in previous lives.
When you intuitively try to sense your inner world and other lives you reach out, forming what is like neuron pathways. Developing skills also forms connections to the inner self. These connections are the definition of personal strength.
Earth Network books by William Eastwood explain the multidimensional self and how to draw on its abilities.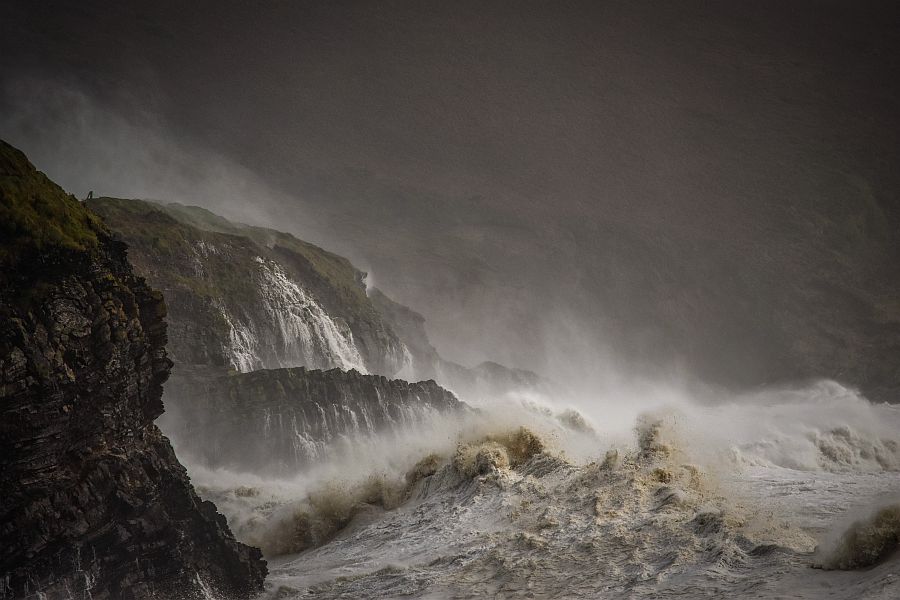 Your present point of power
There is no time. All that exists is a vast present moment I call the spacious present. Your moment point is your personal connection to All-That-Is (ATIS). Your moment point is a door to the power of your entity and the knowledge of all your simultaneous selves.
To believe this is so is to have the powers of the whole. The energy of your being follows your beliefs. It is enormously beneficial for you to contemplate the existence of the whole self.
When you consider you multidimensionality you can sense the energy and power extending inward. Doing so sends out strands of consciousness that connect you directly to your many simultaneous selves.
To understand your freedom and how all times exist now, click below.
Quantum mechanics deals with facts, plain and simple, yet as a civilization we still do not base self-improvement on these facts. This site and EN books do.
45

EASTWOOD
45 years of research goes into every book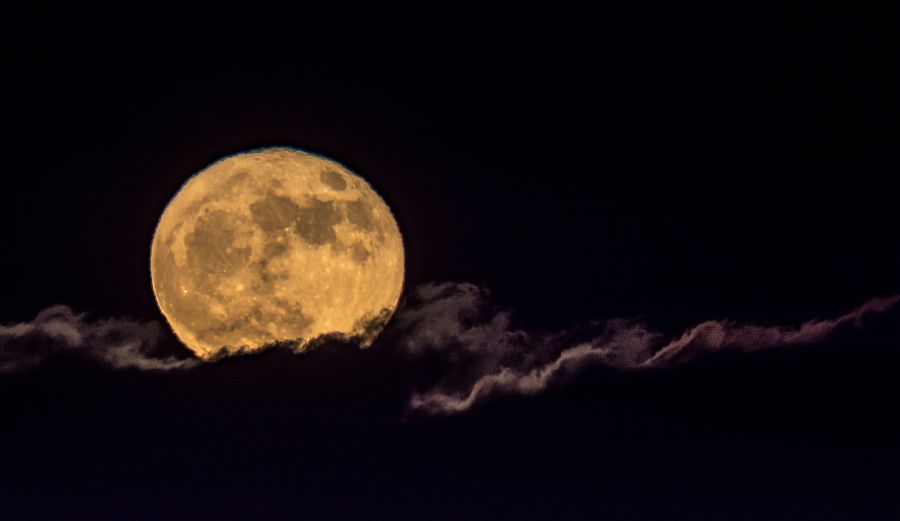 Sense your power
Once you know the truth you can sense your power in the present moment. Simply sensing it makes you stronger. Both the thought and the connection serve to empower in numerous ways.

Your present moment is your point of power through which you affect all your simultaneous selves and vice-versa.
Your beliefs, thoughts and emotions in the present moment also contain pure energy and condensed potential. Contemplating your strength makes you stronger.
When your beliefs interact with the same on the part of your simultaneous selves even more power is added to them.
The strength of the whole self is in the individual and the strength of the individual is in the whole.
EASTWOOD
THIS BOOK WILL CONVEY AN IMPORTANT MESSAGE!
---
A JOURNEY OUT OF THE ILLUSION explains how to survive the coming changes that have already begun. Survive and thrive or perish. Understanding will change the world as we know it.
William Eastwood's full story and metaphysics based on the new scientific paradigm of University of London physicist David Bohm, a former protégé of Einstein's and over 45-years of research and application.
COMING IN DAYS
Contemplate the vastness of your whole self in its entirety
Consider the power of your entity. That strength is yours now. Thoughts of power and strength will connect you with all your simultaneous selves in a way that a thought of weakness wouldn't. Your self-image has more power than you know. You are instantly put in correspondence with those aspects of the multidimensional self that resonate with and correspond to the beliefs, ideas and emotions you are currently focused on.
What do you want more of in your life? Confidence? Stamina? Specific goals achieved? Wealth? A big home? By focusing on whatever it is you desire you connect with other simultaneous selves of yours who have those qualities or have achieved what you want to achieve. You then draw the belief, power and knowledge needed from them.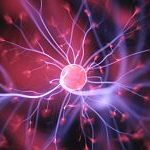 In an analogy it is like growing a new neuron pathway to another mind of yours.
Beliefs can transfer from self to self. So can confidence and know-how.
"Success Guaranteed…" was written with this in mind.
.
45

EASTWOOD
45 years of research goes into every book
The power of self-image
You can restructure your life by changing your beliefs about yourself and your life. It all comes down to directing your attention to what you want, while simultaneously holding the belief that you already possess it.
If the idea that you are multidimensional is somewhat believable to you, that belief opens circuits to these other components of your entity.
Think of your mind as a tuning fork. Think deeply until you sense your power in the present moment. Hold that feeling while you remember a time in your past when you were powerful. What you affirm is true and focus on you create.
By maintaining a certain quality of thought and emotion your intuitively connect with similar aspects of your unlimited multidimensional existences. Hold in mind your ability to attract money.
If someone were to tell you that you have exceptional ability to attract money you would receive a boost in your belief that you can. Believing it creates it as your reality and sets up circuits with those probabilities in which this is true.
A belief that something is true connects you with the reality in which thus is so. This helps you to take on that energy and aspect of selfhood. Your belief becomes your reality.
All souls create their reality with their beliefs, thoughts and emotions. This applies to other realities as well. In the afterlife, spiritual realm and dream state you create your reality by what you believe, think and feel. No all realities are physical, but the same process and rules apply.
When you do an exercise like this you connect to past events in this life when you were powerful and accomplished things. But you also connect to times when you were powerful and accomplished things in other lives.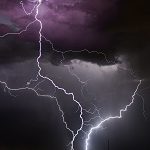 To think you are powerful is to be powerful.
The degree of conviction in the thought is the degree of belief. The greater the degree of belief the greater your power.
.
45

EASTWOOD
45 years of research goes into every book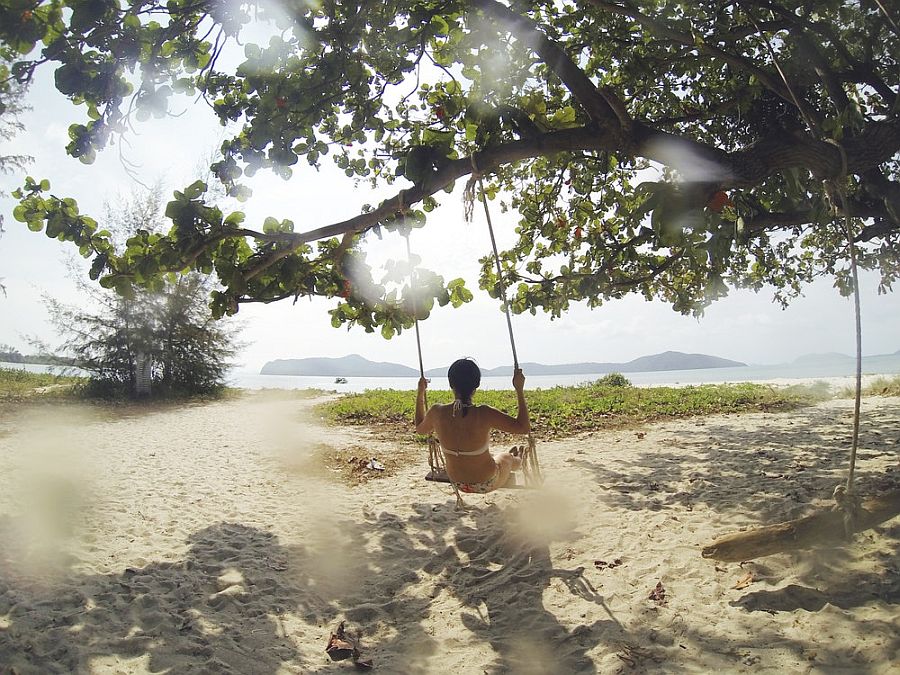 45

EASTWOOD
45 years of research goes into every book

THE FIRST KEY: $3.99. United Kingdom international review in 2020.

All times and probabilities affect all other times and probabilities
---
Suppose that right now what I am writing strikes a chord in you. Something happened as you were reading and suddenly you are convinced that all of this is not just philosophy but is truth and fact. Because you believe it deeply you suddenly sense the multidimensional structure within you and feel your power.
You take hold of your power and potential. You feel the power of your consciousness and emotions and sense what it can do for you to manifest what you want.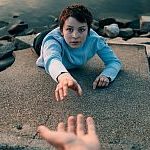 As you adopt this state of mind you affect your entire being. Another self in another time may suddenly feel a surge of confidence and power. As it does, so does a third and fourth self. A wave of energy can empower the entity and then this is returned to you because all are simultaneous.
The energy of your new belief that you are a powerful and associated thoughts is the signal you send out. You activate cellular memories of times when you were powerful. These memories are turned on in your present moment. You also tap directly into similar beliefs on part of the multidimensional self structure. You empower you probable, future and past selves. Their reality changes accordingly. Those changes then affect you.
By believing you are powerful you have changed the actual physical reality of your past and future. Those changes have in turn changed you.
You have increased your power and knowledge in multiple time periods and dimensions by recognizing your multidimensionality and inherent power.
Any positive thought about yourself can change your past and future. Those probable pasts and futures can then change your present.
LEARN HOW TO MANIFEST ANYTHING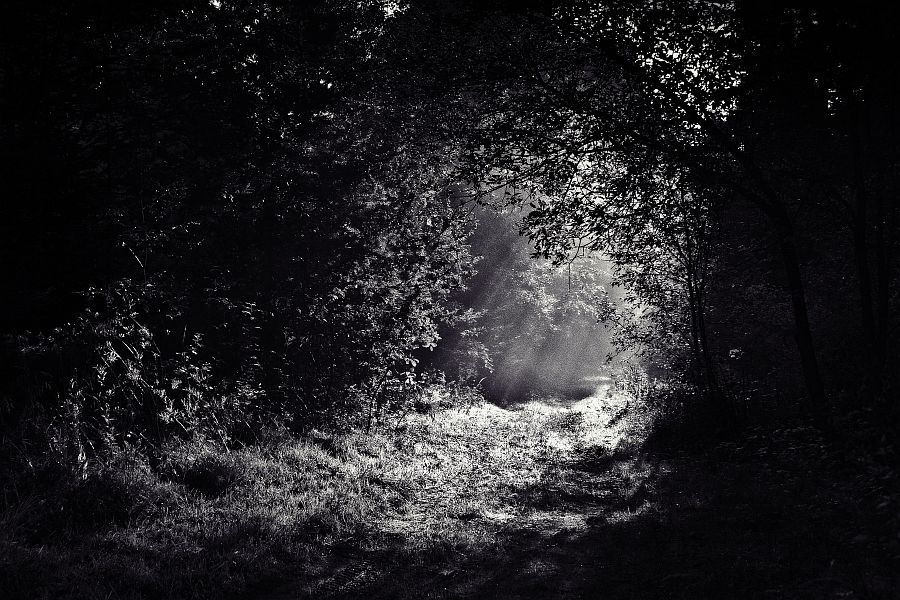 1) Every thought is important
What you are thinking right now is affecting your past and future. The changes you make in the future and past can then change the present.

Keep thoughts and emotions as positive and constructive as you can.
To see where you are going in your life just look at your beliefs, thoughts and emotions. Right now, you are setting the groundwork for what you will experience in your future. It is up to you to make those changes you want to see manifest in your life. You do that one small thought at a time.
2) Manage your thoughts and emotions every day
This is critically important for your success in life. You must think about your thinking and you must manage it very carefully and thoughtfully. Do not suppress every emotion but do insist on an overall positive mind set, attitude and mood.
Click below for practical advice on how to manage thoughts and emotions.
Emotions are like the weather and are meant to flow, bringing you on a journey and revealing what you believe. When a negative idea comes to mind take a second to recognize what it is telling you and then pluck it out or let it go. Immediately divert your mind to the opposite positive view and tell yourself what you choose to believe.
How are you going to be thinking in the morning, afternoon and evening? What are the subjects you are going to be thinking about?
How are you going to raise your expectations by what you think?
3) Every emotion is vitally important to your success in life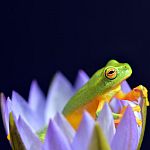 The universe itself is an emotional manifestation of energy. This means that by choosing positive emotions you are wielding incredible power. Positive emotions will create a positive reality. One emotion has the power equivalent of a nuclear detonation. Keep it positive.
Attitudes, moods and emotions are one of your greatest means to shape your reality. Your emotions are an area of profound potential.
4) Beliefs create thoughts and emotions
It all starts with beliefs. Your beliefs generate your thinking and emotions.
Both beliefs and thoughts will automatically cause you to feel a certain way and all three will manifest as your physical reality. Your beliefs, thoughts and emotions create all elements of your day-to-day experience.
Anything that happens to you can be traced back to the belief, thought or emotion that created it. If there is any part of your life you dislike, change your thinking in that area and those changes will be manifest in those components of your life.
Since positive emotions are vitally important to your success as a person and in terms of your life, there are two ways you must manage your emotions.
The first is simply to make sure you have a positive focus. Do not laps into poor moods marked by thoughts about your problems, everything going wrong, what you have failed to do or whatever.
The second it to work on creating dynamic positive beliefs that will generate both positive thoughts and emotions naturally. Once that is done emotional management is easier but still must be done. Your positive emotions come much easier as a natural function of having good beliefs.
Do not think that you are a failure because you have problems, even if those problems are severe in your estimation. Everyone has challenges and problems, it is the nature of life. This is because your inner self will always keep you challenged. As you master one thing, something else will appear that you will need to work on.
45

EASTWOOD
45 years of research goes into every book
ePub: (eBook)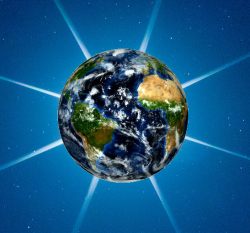 ---
The human race will be saved!
---
A new unifying principle is the only solution to save humanity from the potential destruction that exists at this time in history.
Our very survival is now at stake, and that is why I am grateful that I can help at this time to make a difference and help to move the human race in the most beneficial direction possible.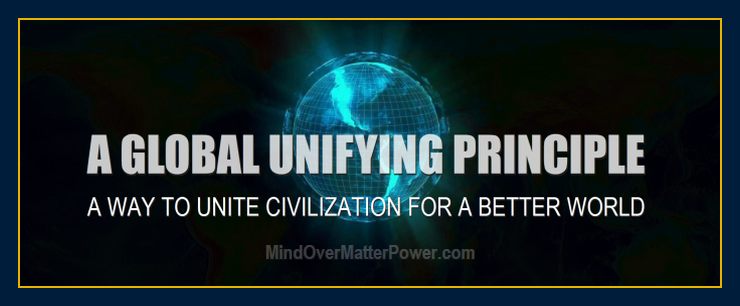 A highly recommended article.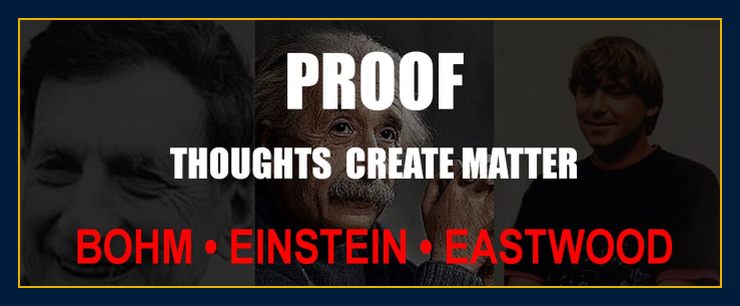 Eastwood founded the Altruistic Movement (below).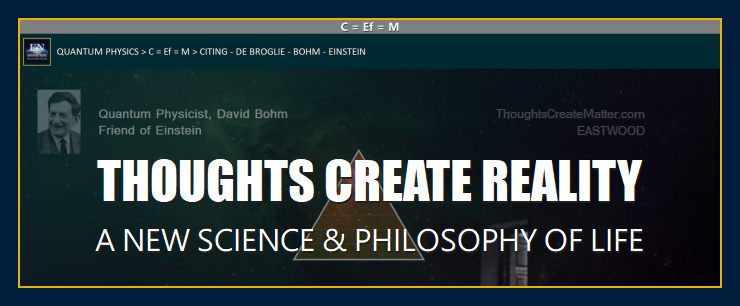 45

EASTWOOD
45 years of research goes into every book
What happened?
---
There are many problems in the world today
---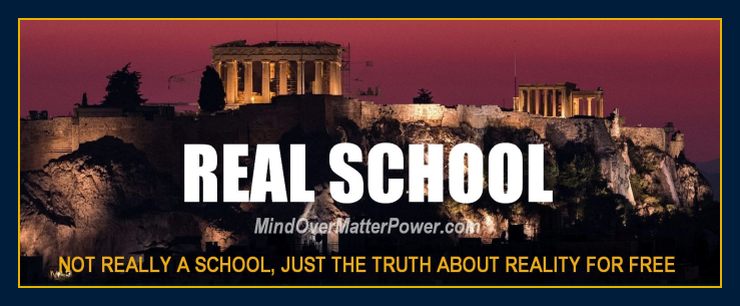 TRANSFORM AND IMPROVE YOUR LIFE IN EVERY POSSIBLE WAY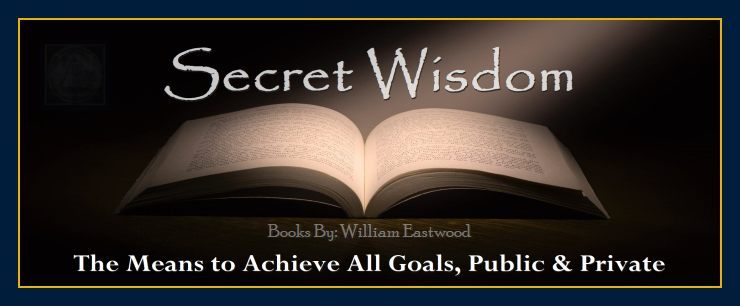 If you wish to go to the next level and support the improvements that our work is bringing to the world, take a book with you.
---
Put an end to starvation in the world... children suffering... human rights violations... conflicts and more by buying a book. (see: EN mission statement).
When you buy a book, consider it a donation helping people around the world (see: Mission Great Civilization).
---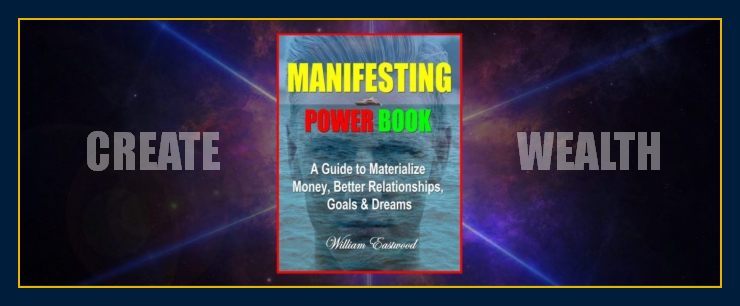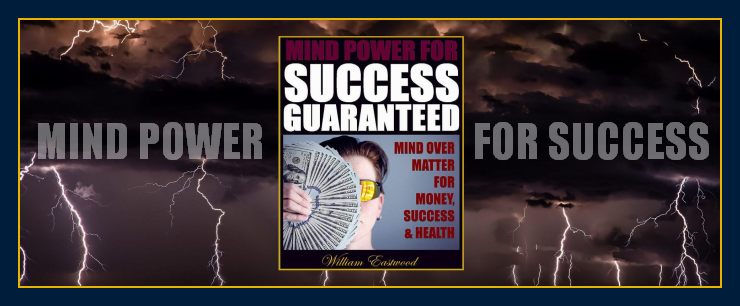 If you are unable to afford a book, the daily affirmation page can get you started on your way to materializing all your goals and aspirations.
Affirmations are the science of reprogramming the mind for success. Everything we have been taught is wrong, yet our beliefs and thinking habits often resist our efforts to change them. This is why our affirmation science is needed. We are providing what the people of the world are asking for.

Click on the spinning globe at the top of any page to go to the day's affirmation page.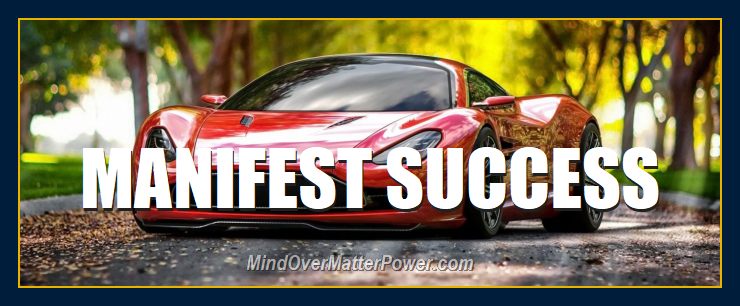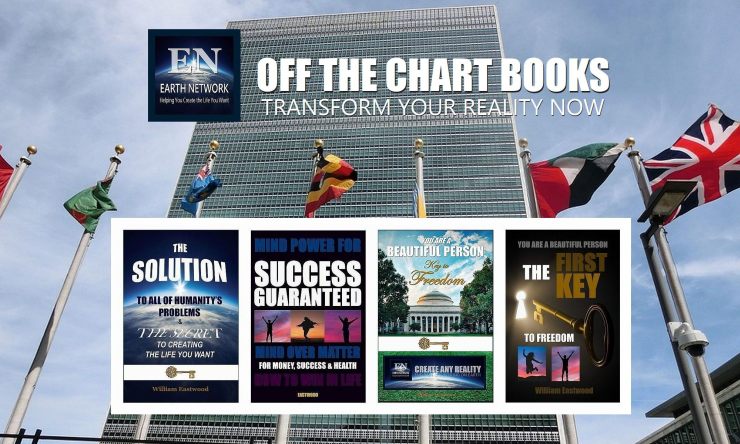 WILLIAM EASTWOOD
Author of Earth Network articles and books.
"I appreciate people supporting my work because I paid a high price to be the first to bring this knowledge to the world.
What do you want to create? Eastwood's methods of achieving goals are based on new scientific paradigm of University of London physicist David Bohm, a former protégé of Einstein's and over 45-years of research and application. These methods work. Begin now to create the reality you have only dreamed of with William Eastwood as your guide.
There is an amazing story behind this site and books. There are huge changes taking place in the world. The forerunners are running up against those barriers that prevent progress in the world.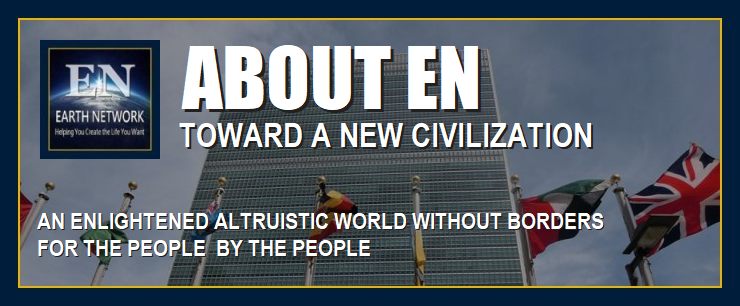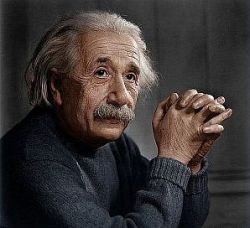 "Great spirits have always encountered violent opposition from mediocre minds."
― Albert Einstein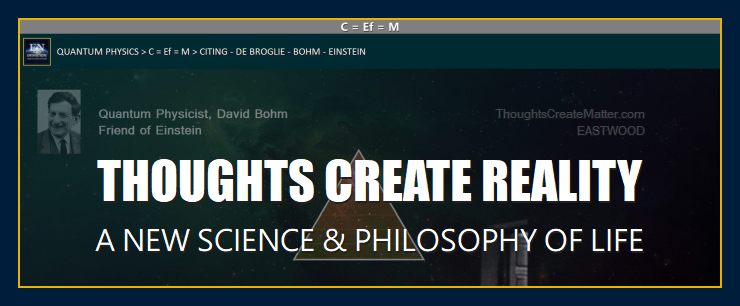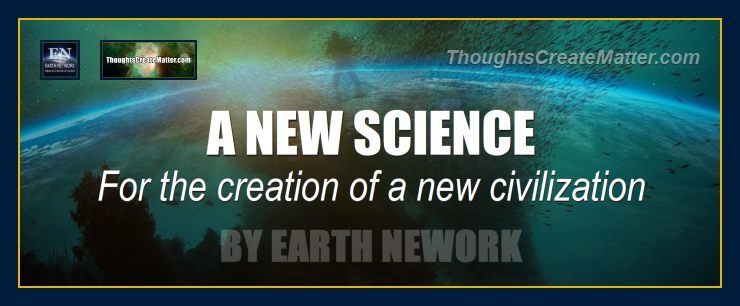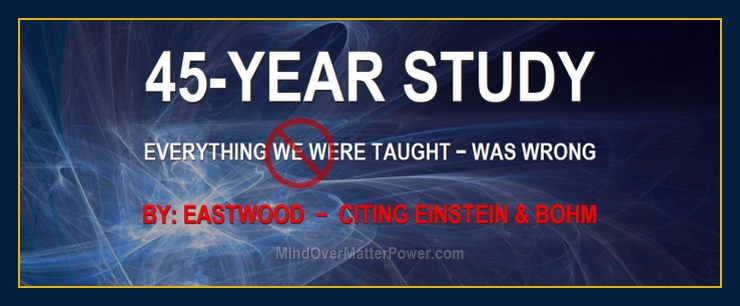 ---
Click above to learn more
---
My story is a success story achieved against all odds.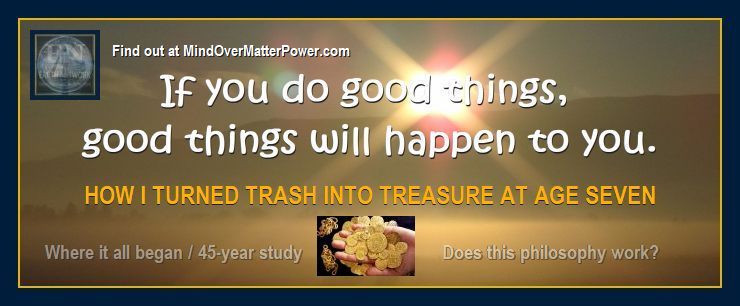 You are in control of your experience. At any time, matter can be completely changed by the activation of conscious thought. Your environment is a product of your thoughts and emotions. By projecting the specific thoughts and emotions that embody your desires you can immediately begin a process of change.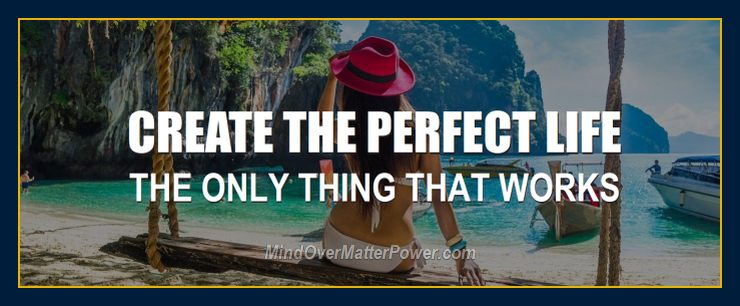 Our ThoughtsFormMatter.com website has also has important articles.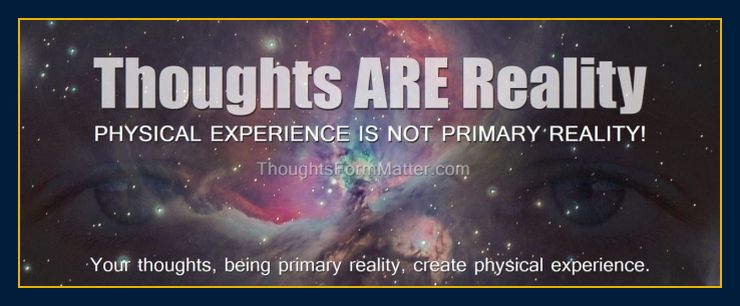 Your senses project your reality and then perceive that reality.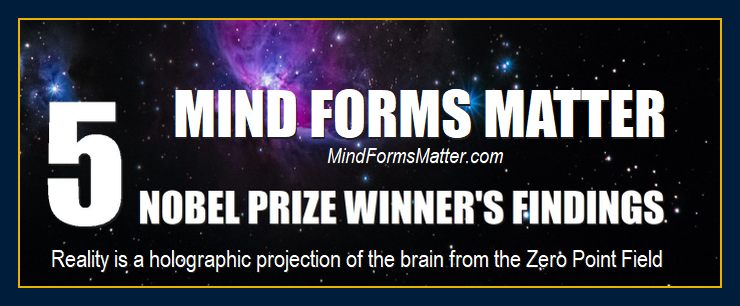 TWO OF 12 POPULAR BOOKS BY WILLIAM EASTWOOD
  
THE FIRST KEY: $3.99

Phoenix

International 5 STAR Review
Verified Purchase

I have read many reviews on many books which rave about the content. However, this is the book which sets it all out: scientifically describing how we create reality. Go on ,I dare you, pick it up and read it…you won't, no can't , be left in the same place when you have finished it. Essential information is contained within. You have been warned!!
Paperback / eBook DIRECT FROM MANUFACTURER - most reliable source -fastest delivery - lowest price.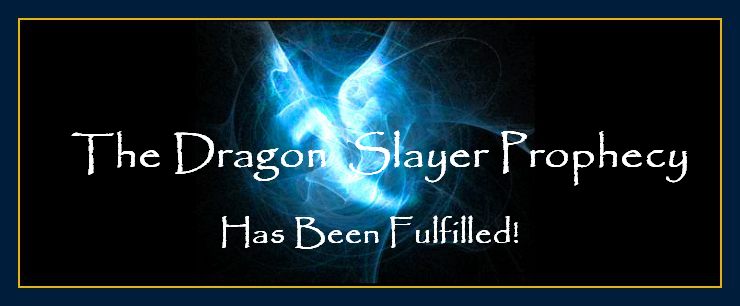 The Dragon Slayer prophecy is a fantastic prediction made in the previous century. The TRUMP RIOT article and my SOLUTION to violence, COVID-19 and other mainstream issues are part of what was predicted.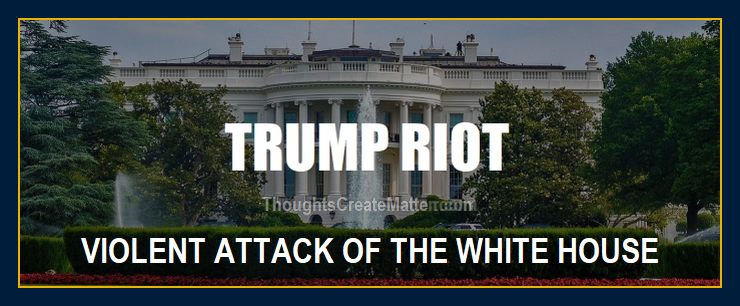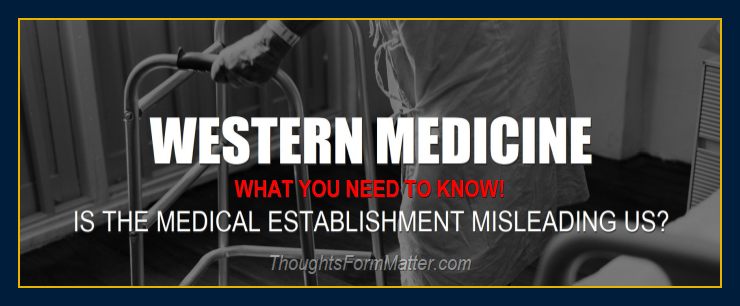 Take your country back from primitive superstition, violence and ignorance.
Enter the new future
Knowledge can change the world as we know it.
[/su_expand]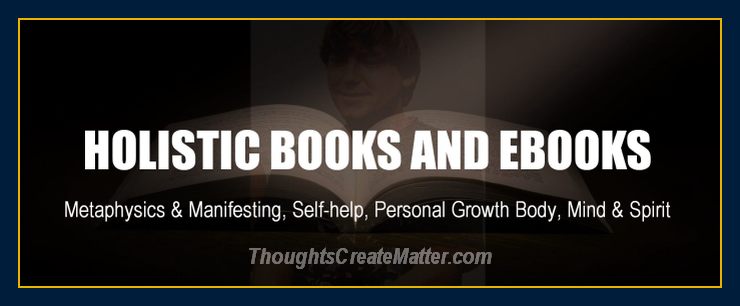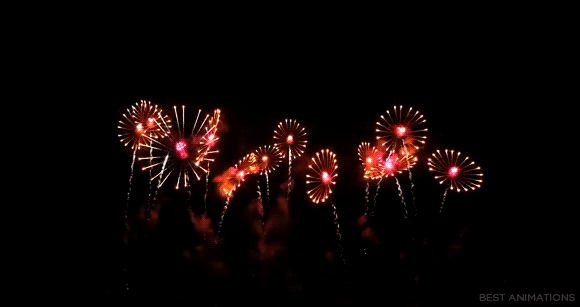 Multidimensional Self: How to Draw on the Power & Abilities of the Entity, Soul, Spirit & Inner Mind
Copyright © 2019, 2020, 2021, By: William Eastwood.
Primary article concludes here.
---
FOUR SCIENTIFIC EDUCATIONAL SITES — ONE PHILOSOPHY
A singleAMAZING philosophy!
100's of articles!
4 EN websites!
They are meant to be used together.
Click between them!
Click below for list of articles.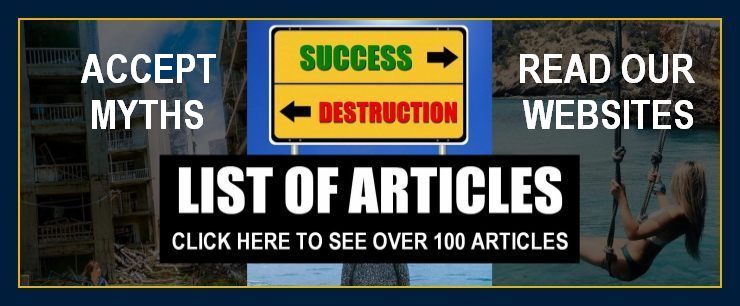 Click below for ThoughtsCreateMatter.com home page.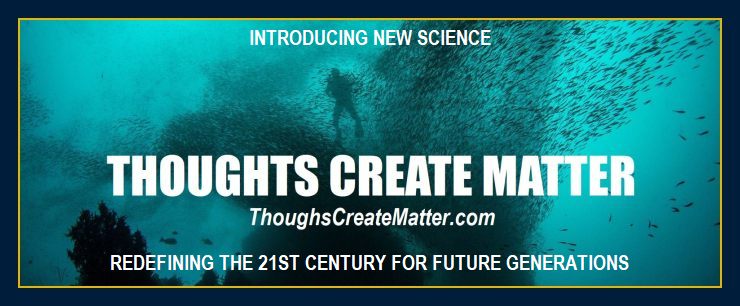 MIND OVER MATTER POWER
Get the facts from the best sites
How Your Thoughts Create Matter & Your Reality
I highly recommend thoughtscreatematter.com because it has one of the best scientific explanations, quantum mechanics and is easy reading for just about anyone.
Recommended website: Thoughts Create Matter
Draw on the Power of the Multidimensional Entity, Soul & Inner Self.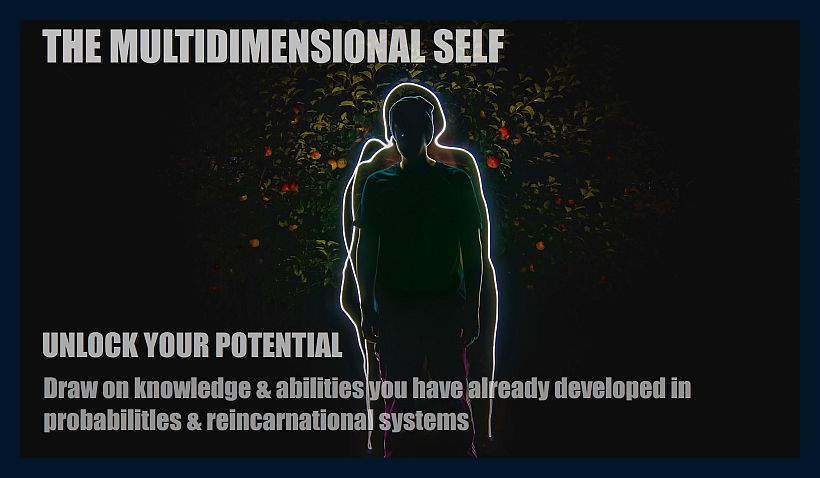 ---
Categories: Multidimensional self definition and description, Entity and inner self, Soul and spirit, Mind forms matter. Thoughts create reality. Consciousness creates & manifests matter & reality. Multidimensional self, simultaneous, reincarnational and probable selves. Direction and guidance from the entity, soul, over-soul, spirit, inner self, & higher self. Manifest events by selecting probabilities. Probable selves are created every time we make a decision. Click on our site and books to learn more.
Multidimensional Self: How to Draw on the Power & Abilities of the Entity, Soul, Spirit & Inner Mind
Your present moment is your point of power through which you affect all your simultaneous selves and vice-versa.
The strength of the whole self is in the individual and the strength of the individual is in the whole.
What you are thinking right now is affecting your past and future. The changes you make in the future and past can then change the present.
Keep each thoughts and emotions as positive and constructive as you can.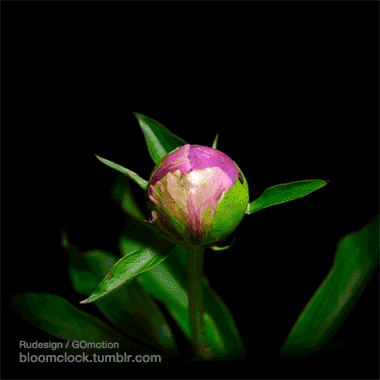 The concepts conveyed in this website are within these books.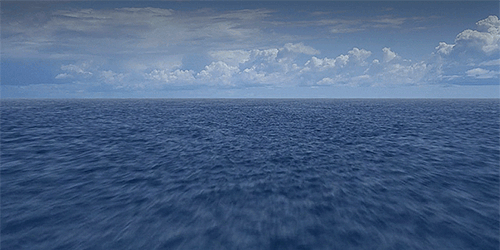 www.MindOverMatterPower.com