Thank You

I thank everyone that has made contributions, and those who have purchased books. I would not have been able to do it without you!
1970

"If you do good things, good things will happen to you."
— William Eastwood quote at age seven.
50+ years of "doing good things" brings you:
1. A plan to help everyone
2. A plan to save democracy
3. A plan to save humanity
4. A plan to save the planet
"I WILL TELL YOU HOW YOU CAN CREATE ANYTHING YOU WANT"
— William Eastwood
A self-made author of twenty books.
2022 interview on climate change.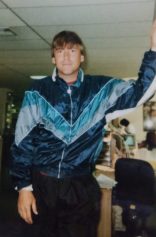 William Eastwood is a political oracle, music prodigy, self-made international philosopher, researcher and new scientist, an empath, visionary and founder of the altruistic movement, a civil rights, scientific, environmental and political activist, and an author of 20 books designed to lead humanity into a new era and to help individuals live their dreams and realize their full potential.
William Eastwood wants to end global conflicts, help stop war, and bring about a world without borders, all of which he is doing now.
---

My name is William Eastwood. I am an author of books to help people create what they want in life. I discovered the concept that your thoughts and consciousness create your reality in 1970, and at age 12 I initiated a unique study that has lasted for over 45 years.
The holographic universe is just a concept to most people but not to me. I lived my life according to the principles of the holographic universe paradigm before David Bohm even published "Wholeness and the Implicate Order," and Bohm was Albert Einstein's trusted friend and colleague.
My first major test of the concept happened when I was about 12.
I applied the principle that thoughts create matter using visualization. I imagined myself a great architect and solar inventor reducing America's fossil fuel dependence and in the limelight. After doing that I felt a strong urge to take certain actions. I picked up a pencil and I began drafting the solar heated and cooled homes I was conceptualizing in my young imagination.
By 1979,

the effects of my first experiment were astounding
A personal story
---

At age 12, William Eastwood said, "I can change the world," and he picked up a pencil. Less than a year later, William's school counselor called Yale University.
"Soon afterwards I was on the entire front page of our local newspaper and was working on a secret invention in a private research and development firm for a Yale professor."
William Eastwood is the founder of Earth Network of Altruistic, Autonomous Individuals Inc., and author of C = Ef = M.
"I had just entered high school and my low-income 100% solar heated and cooled homes were being built in my home town. "By age 18 I had a contract with the American Supply Company. At the Capital of the constitution state the eyes of the world were on me as I unveiled a full-scale model of my modular solar system at the annual energy exposition in Hartford Connecticut.
"I was so successful applying the principle "that thoughts create" that I set my goals higher. I had something more important to do. Helping to circumvent climate change had only been an experiment to test the effectiveness of the new science that I was and still am immersed in."
At age 22 I purchased a ship captain's house built in 1776 on historic Rt. 1 in Maine. I paid cash on the hood of the realtor's car in front of the house.
This home was on the U.S. registry of historic homes and was largely untouched and looked like a Thomas Jefferson home. The Federal style center chimney home was high above the historical Machias River where the first battle of the American Revolution took place.
Within two years I owned three large historic homes on the coast of Maine, including an 18 room, eight fireplace, 1810 colonial overlooking the St. Croix River bordering Nova Scotia. These were exactly what I had visualized as what I wanted in life.
(Full about us page.)
To learn more you may want to read my autobiography.
45

EASTWOOD
45 years of research goes into every book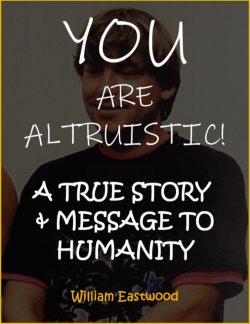 I created a bold and daring goal of changing the world, and when I created a company to fulfill my vision, reality shifted
---
I am only just getting started with what I am going to achieve in my lifetime.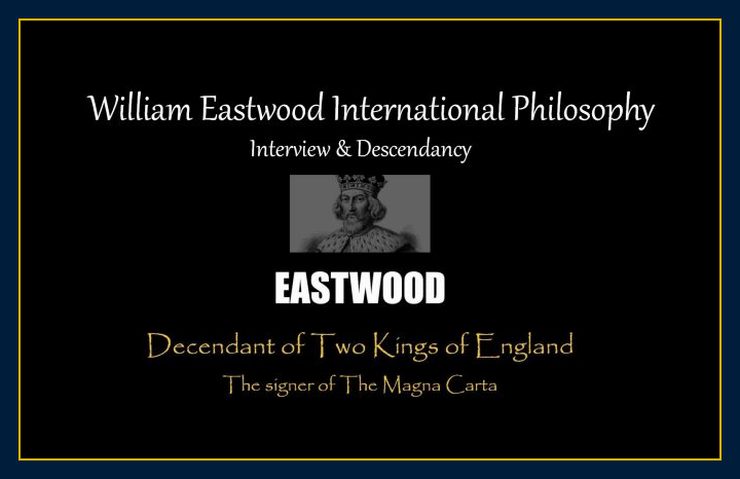 As far as we know, neither Einstein or Bohm worked with a professor from one of the world's top ten universities at age 13, but Eastwood did. Eastwood is relatively unknown because he is an outsider who lived his life in line with a scientific paradigm that is only now beginning to be understood by the world's top physicists.
Formula by Eastwood
A world without borders
---
A scientific experiment to stop Putin, protect democracies, feed nations in need, reverse climate change and solve world problems.
.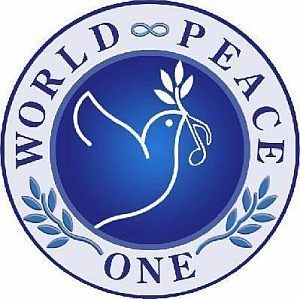 A scientific paradigm originally introduced by Albert Einstein's colleague is now being applied to stop Putin from doing further damage to nations, to protect people globally and to get grain to those in need. We can and are addressing all issues with this application.
"Striving to improve yourself and the world has many hidden potential benefits."
— William Eastwood.
For a global democracy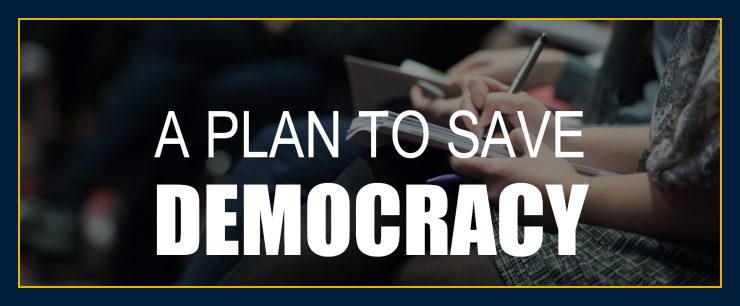 Our climate is warming rapidly. Why does the Supreme Court  respond by blocking corrective action?
"I WILL TELL YOU HOW YOU CAN CREATE ANYTHING YOU WANT"
---
Simple, easy to understand books on how to create what you want in life.
45

William Eastwood's 45-years of research brings you everything you ever wanted!
---
Buy Direct
By purchasing through Lulu.com (above) you get these books DIRECTLY FROM THE MANUFACTURER and cut out the middleman! — most reliable source — fastest delivery — lowest price.
Bulk rate discounts for multiple purchases for those on your gift list, or for groups, schools and universities.
45

William Eastwood's 45-years of research brings you everything you ever wanted!
Advanced scientific audiobook — just listen and your subconscious will create what you tell it you want!
NEW RELEASE
AUDIO BOOK BY WILLIAM EASTWOOD
Based on the advanced scientific paradigm of Albert Einstein's colleague, David Bohm and "The Solution to All of Humanity's Problems…"
"I WILL TELL YOU HOW YOU CAN CREATE ANYTHING YOU WANT"
---
Simple, easy to understand books on how to create what you want in life.
Click image for available William Eastwood books
By purchasing through our trusted book manufacturer (Lulu.com) you get these books DIRECTLY FROM THE MANUFACTURER.
Get all this information directly from the source — Earth Network books
45

EASTWOOD
45 years of research goes into every book
---
The purpose of Earth Network books and our free advice, is to provide you with all you need to know to be successful in all areas—in intellectual and spiritual knowledge, business, finance, health, love and relationships.
Say thanks
---
Say thanks with a book order so that I can continue to bring this information to you.

"If you do good things, good things will happen to you."
— William Eastwood quote at age seven.
"When you buy a book here you are doing a good thing because all proceeds are used to help people struggling in over 170 countries. Our clients who do not have any money to buy books rely on you to fund this website through book purchases."
— William Eastwood
By purchasing through Lulu.com (above) you get these books DIRECTLY FROM THE MANUFACTURER and cut out the middleman! — most reliable source — fastest delivery — lowest price.
ABOUT US: Earth Network (EN)
Copyright © 2020, 2021, 2022, By: William Eastwood:
Primary article concludes here.
Bonus section with links to articles and books.
Eastwood's paradigm eliminates contradictions between science and personal human experience
---
Our traditional science tells us that a person's purpose is no more than to procreate to ensure the survival of our species — but many people have spiritual experiences that reveal there is far more meaning and purpose to a person's life — interpreted through their belief system.
Eastwood's paradigm says we have an inner reality that forms this world and thus can include personal spiritual experiences and the possibility of thoughts creating reality — experiences which when interpreted through Bohm's science would make perfect sense.
A superior form of intelligence and new science paradigm gives us information about reality that objective science cannot
---
Einstein gave us hints of what was to come, Bohm gave us the scientific paradigm, and Eastwood shows us how to apply it for practical purposes.
Take a leap into the new science
---
What is causing all the problems in our world today?
---
Darwinism or survival of the fittest as a moral map or business model does not work. We shouldn't all be pitted against each other. Evictions, incarcerations and lawsuits are symptoms of a flawed model rather than flawed people.
How to develop your full potential with the new science paradigm.
EARTH NETWORK Secret Wisdom books are based on over 45 years of research and application of the principal that you create your own reality according to your beliefs thoughts and emotions, and validated by the science of Albert Einstein's friend, world renowned physicist, David Bohm.
Our founder William Eastwood says, "I owned three large historic homes on the coast of Maine in 1985, at age 22, because this philosophy WORKS LIKE MAGIC!"
EARTH NETWORK universal practical life philosophy can be used to achieve any goal, no matter what it is. Every book is loaded with tips, secrets and insights that will help you to manifest your goals and dreams. Nothing is a higher priority than your own self and life. The path to your dreams is right here.
BRAND NEW: Just released June 3rd.
Our audio goal-delivery-system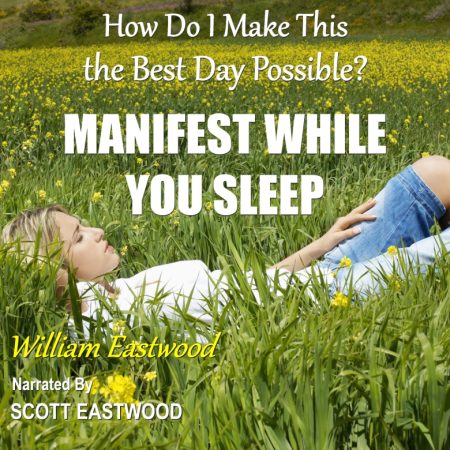 New release.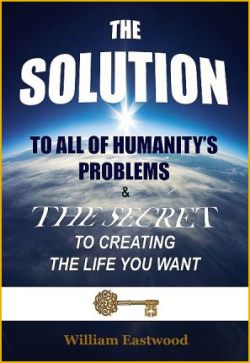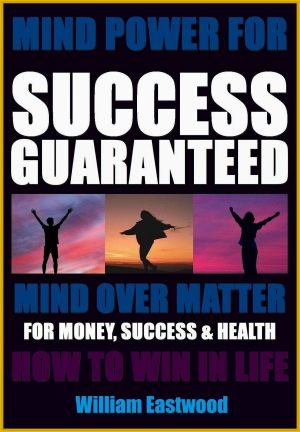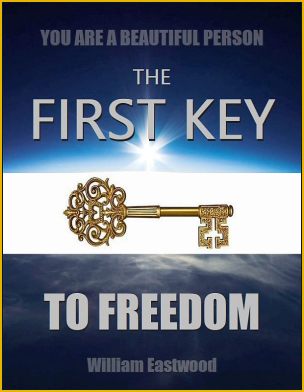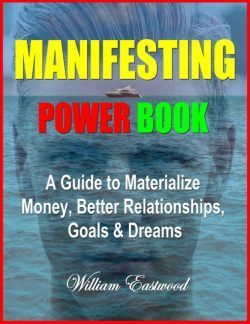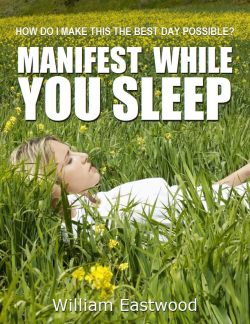 Each action creates new probabilities
---
Think of probabilities as avenues of action open to you. A probability is a non-physical series of events that can become physically manifest. Each action increase the total range of probabilities open to you.
Out of one thing you do today, three more possibilities could arise. Going to the store, for example, puts you in contact with others, and the probability of interaction with each person. There is a science you can learn to create only positive events with your thoughts.
Ordinary probabilities are the things you do every day. An unusual probability could be meeting an old friend who mentions a book. Upon reading it you end up taking a new direction in life.
Unforeseen fortunate probabilities, also called synchronistic events, are triggered by your positive conscious focus and thinking in life. But the work done to create them happens at deeper levels of your own consciousness.
Your beliefs must also support the possibility of having what you want. Any assumption is a belief. "Murphy's law" is a common hindering assumption held by people who say that their positive thinking does not work. In its simplest form, Murphy's Law states: If anything can go wrong, it will. You may think, "if it is something good, it is hard to get and if it is something I want, someone will try to take it from me." These are the kind of assumptions are invisible barriers to success that you want to reject and dismiss. But you need to know how to do that.
You do have free will to think what you want to think. You can change your thoughts to create what you want in life. Affirmations and imagination can move concepts in and out of your mind.
You can create your own good luck.
My daily affirmation and guidance post offers high-level training, but the ability to implement positive thinking is up to you.
Transform yourself and your life using the new science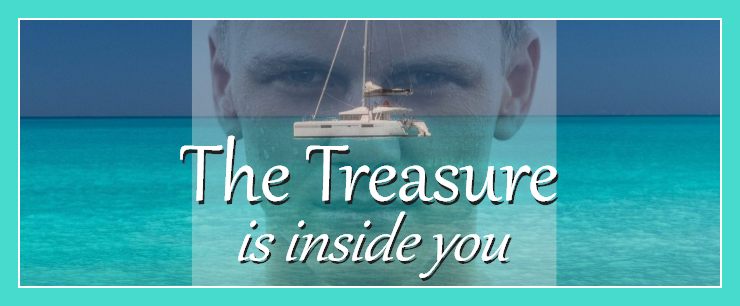 A philosophy that works like MAGIC!

Click on the spinning globe at the top of any page to go to the daily affirmation post.

Click below for 100's of FREE articles based on the new science

A philosophy that works like MAGIC!

Locus of control
---
Wikipedia states: Locus of control is the degree to which people believe that they, as opposed to external forces (beyond their influence), have control over the outcome of events in their lives.
Some people believe that they are a product of everything that has and is happening to them. This is called an external locus of control. Our meritocracy creates a sense of powerlessness. Mind over matter nonlinear thinking can make you powerful or you can remain stuck in beliefs that cause all your problems.
A person who feels that their job, position, circumstances or outside forces control them has an external center. These types of people cannot manifest what they want in life.
How often and to what degree do you use willpower or other means to make things happen for you? You can will your thoughts to manifest as material events, objects and reality. Can you heal with nonlinear thinking , use conscious co-creation and solve problems the new way?
Do you know how to create a miracle, or how to be a billionaire?
Do you lock in on what you want like an archer locking in on the bullseye, or like a child who wants a new pair of sneakers? Young children intuitively feel that they control reality with their thoughts. Do you acquire your goal subjectively? Or do you have a lot of thoughts about the perceived obstacles, like not having enough money, or needing to spend money on something else?
Do you control your life in some areas, and then profess that others are impeding your freedom and ability to have what you want in life in other areas? If you have a lot of negative emotion in reaction to people that you believe are a hindrance, you have an external center. Do you even know where you form your reality? If not, you can benefit by immersing yourself in a study of the subject of manifesting thoughts into events, objects and reality.
You can remain safe in the middle of chaos and disasters. The new enlightenment will tell you if you are a good person.
Believing you are good is the secret to success. Einstein said that asking yourself if you live in a friendly universe is the most important question. If we get rid of authoritarians and the worst bullies by arresting Trump and assassinating Putin, more will show up unless we have a plan and change our psychology.
The U.S. could be ruled by a ruthless dictator, and unless we understand the cause of climate change and work to save the earth, take back our rights from the Supreme Court, radicals and their cult-like mainstream worldviews, we could be further divided and civilization in peril.
Or we can go deep to understand who we really are, our multidimensional reality and amazing nature to create world peace.
If we understand exactly exactly how mind forms matter and the brain functions through a new unifying principle, learn appreciation and gratitude, and how to affect others, and influence events, we can create a great civilization.
You can learn how to get out of a difficult situation and create anything you want. Learn how to make today the best day possible.
If you want to know what you think and believe, ask yourself what you feel. Your feelings never lie.
When you are sure of yourself, and confidence is strong, you have a greater ability to manifest what you want in life and draw positive people into your life.
When you put control of anything outside of yourself the problem of not being able to create what you want could be related to self-confidence.  You need to be confident that you can create what you want, and if you do not have this confidence you have to develop it. 
Do for others what you would like others to do for you. Be kind and the world will reflect that back in what others do for you.
Manifesting
---
To manifest anything, you must think from the end. Manifesting involves imagining the desired end result as if it were already achieved. This is often called visualizing the wish-fulfilled. When we make our imagining as real as possible and wrap them in amplified positive emotions, we get a powerful result.
Earth Network multisite (mostly science) pages
Introduction: Einstein, Bohm and Eastwood. ThoughtsFormMatter.com
Overview of the science. ThoughtsCreateMatter.com
C = Ef = M  ThoughtsCreateMatter.com
Holographic reality: Events are a projection of your mind. ThoughtsCreateMatter.com
A new science and philosophy of life. ThoughtsCreateMatter.com
Why science and religion told us our thoughts do not create our reality. MindFormsMatter.com
There are no solid particles. MindFormsMatter.com
Exactly how thoughts create reality. MindFormsMatter.com
Secrets of the universe unveiled — Creation is continuous. ThoughtsFormMatter.com
The Altruistic Movement. ThoughtsFormMatter.com
The New Enlightenment. MindFormsMatter.com
The world is your creation; you can have anything you want.  MindOverMatterPower.com
Eastwood: Universal author and free international philosophy; lineage, true story, interview documentation. ThoughtsCreateMatter.com
An  Einstein-Rosen Bridge has been opened! Time travel Colorado & what it has revealed about our future. ThoughtsCreateMatter.com
Secret Wisdom Books by William Eastwood. Lulu.com
Four FREE Earth Network websites with over 100 articles
---
FOUR SCIENTIFIC EDUCATIONAL SITES — ONE PHILOSOPHY
A singleAMAZING philosophy!
100's of articles!
4 EN websites!
They are meant to be used together.
Click between them!
At 13 years old he discovered the secrets of the universe.
Now he wants to tell you everything he has learned in his lifetime in his new book.
45

EASTWOOD
45 years of research goes into every book
Earth Network: Founder William Eastwood brings you...
A JOURNEY WE MUST ALL TAKE
William Eastwood shares future probabilities for the human race.
Our multi-site reference articles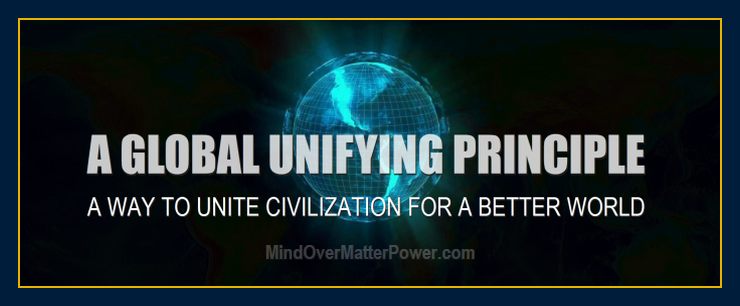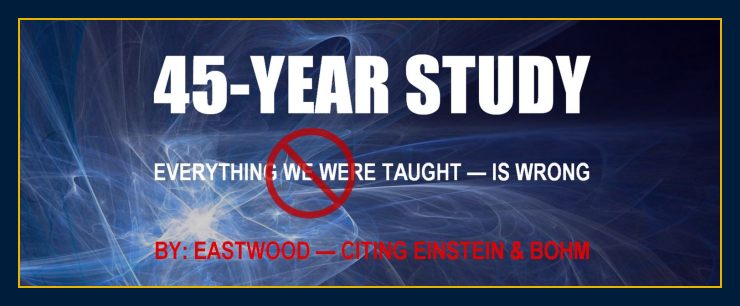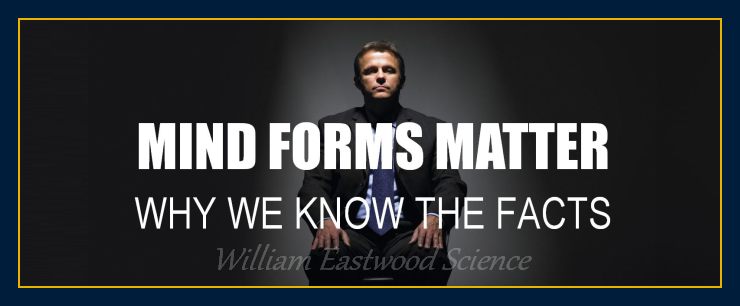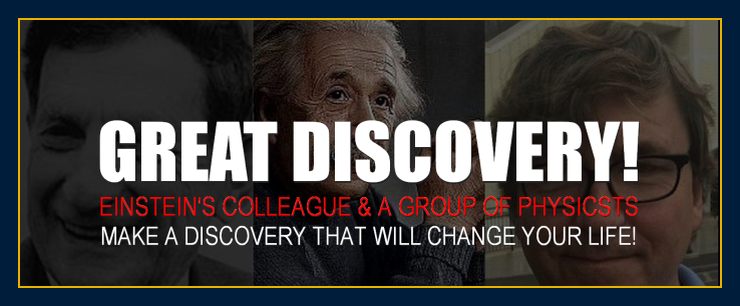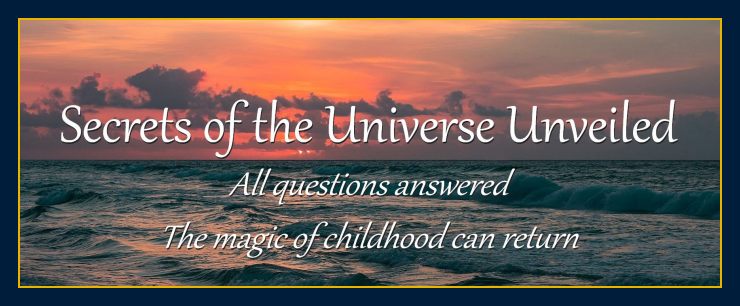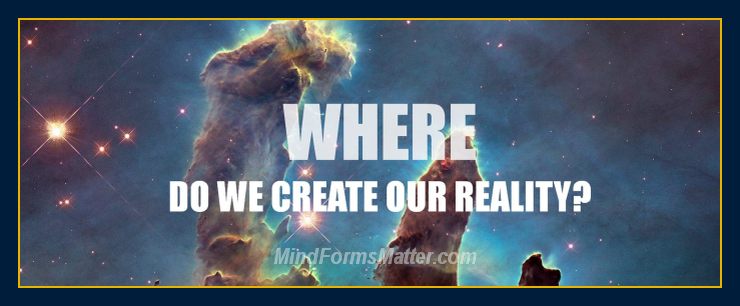 While the new theories are often attacked by holdouts, those who argue against the new findings cannot answer basic questions about the nature of reality.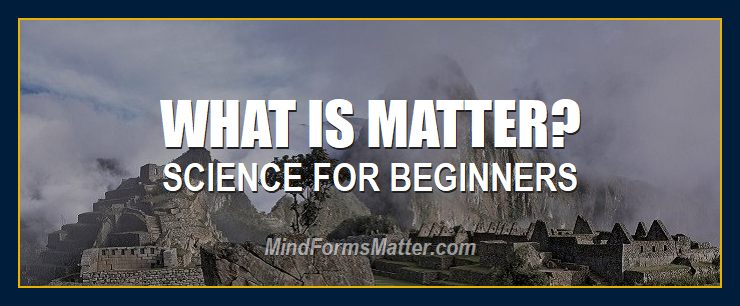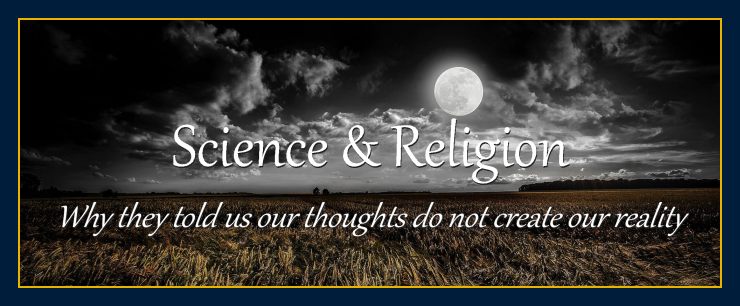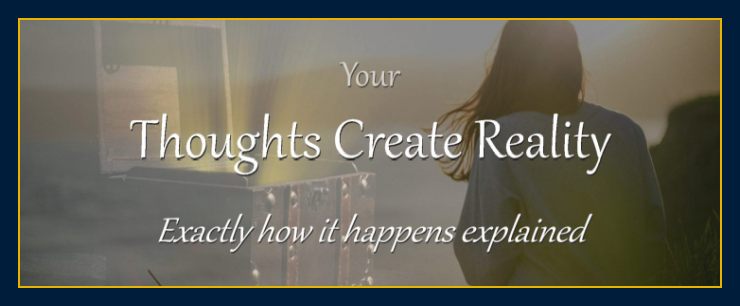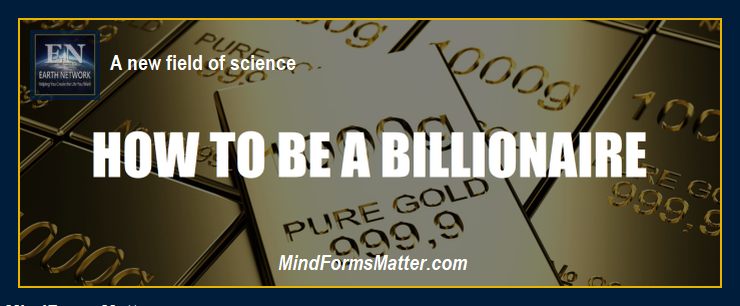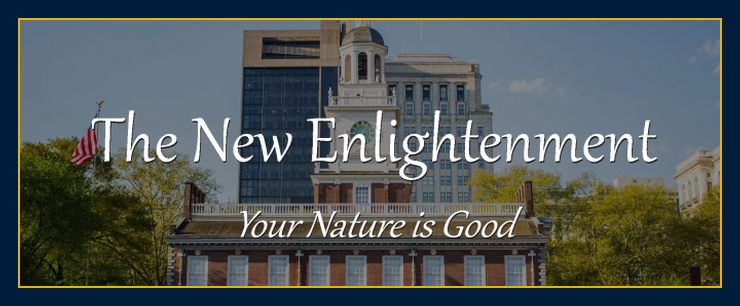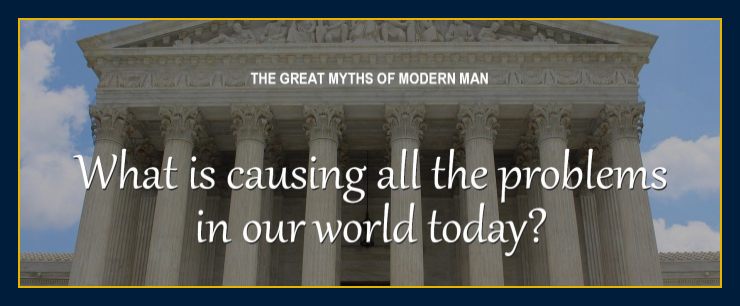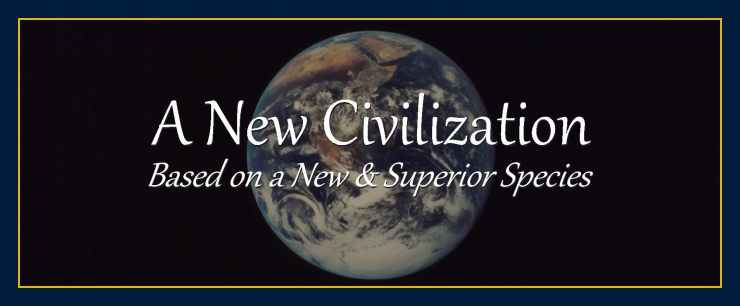 Click on the spinning globe at the top of any page to go to the day's affirmation page.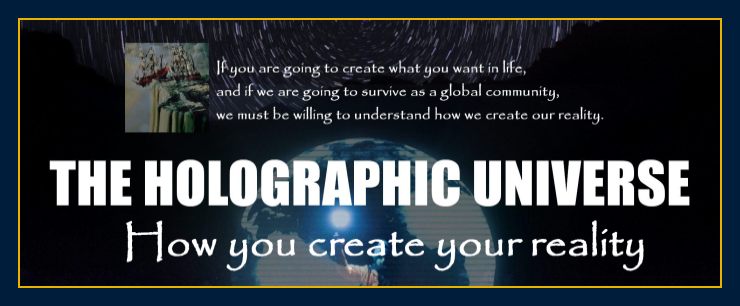 An original film.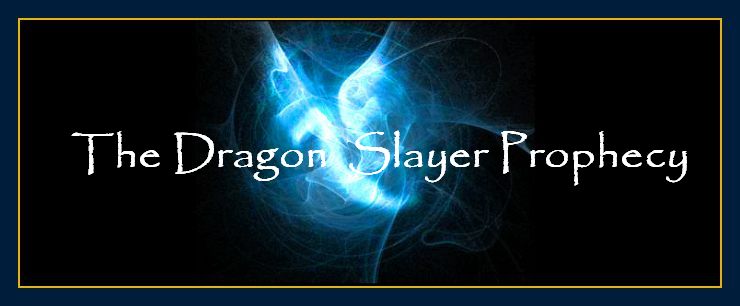 William Eastwood at age seven.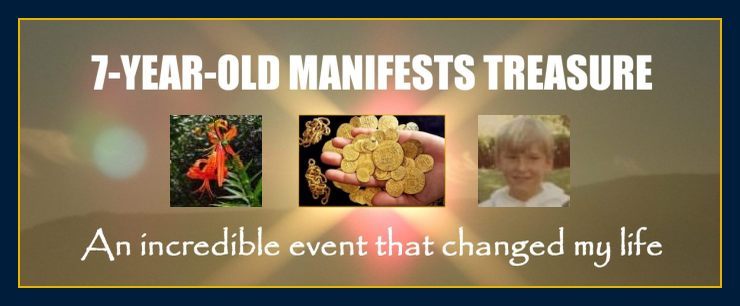 Stand for integrity and truth and we can create a new kind of civilization.
GLOBAL CONFLICT RESOLUTION
We are not just complaining.
We are not strictly theoretical.
We are engaged.
We are solving world problems.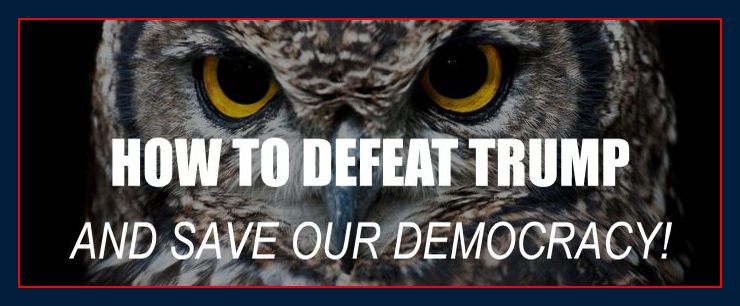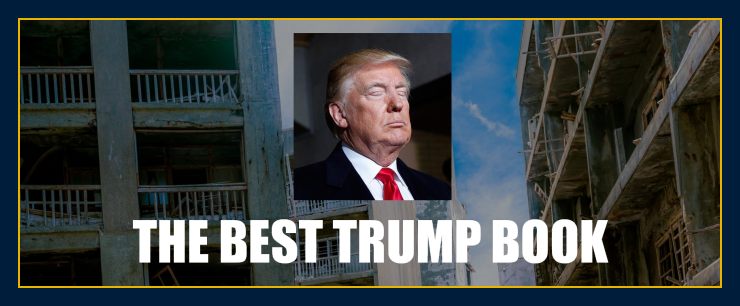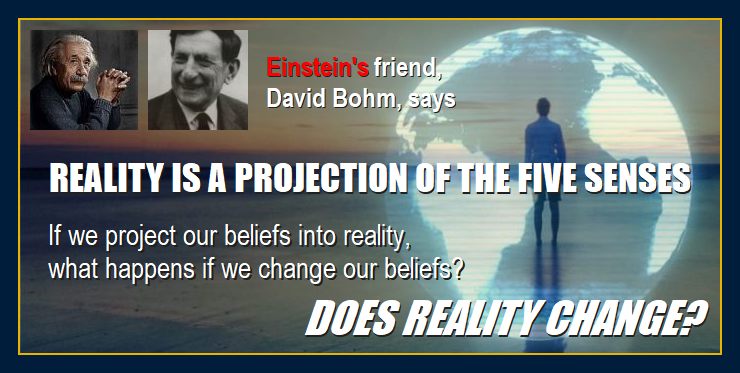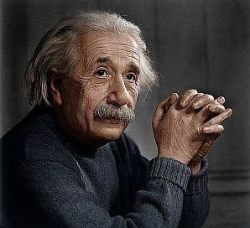 "Reality is merely an illusion, albeit a very persistent one."
― Albert Einstein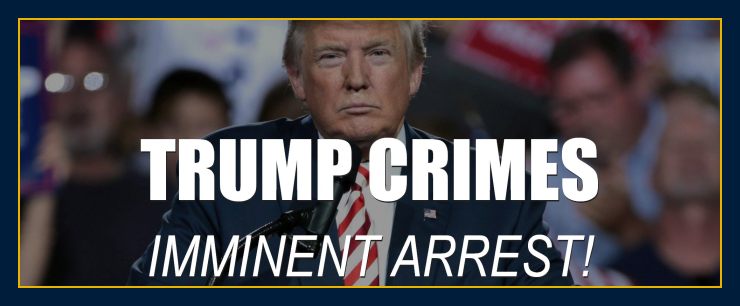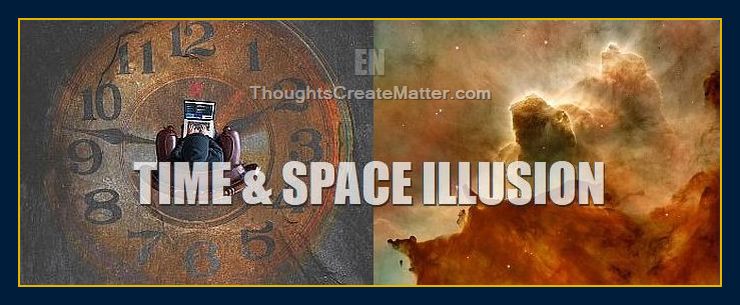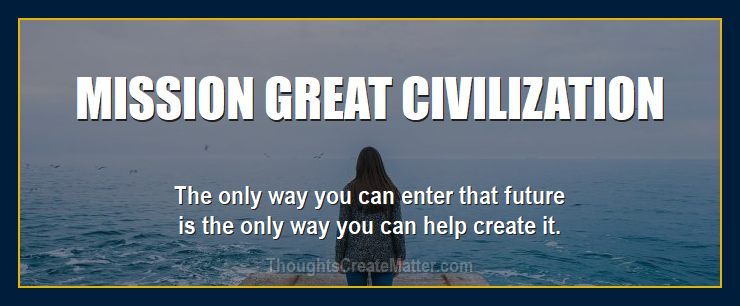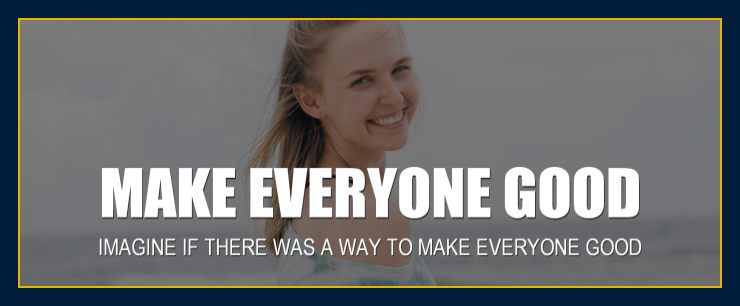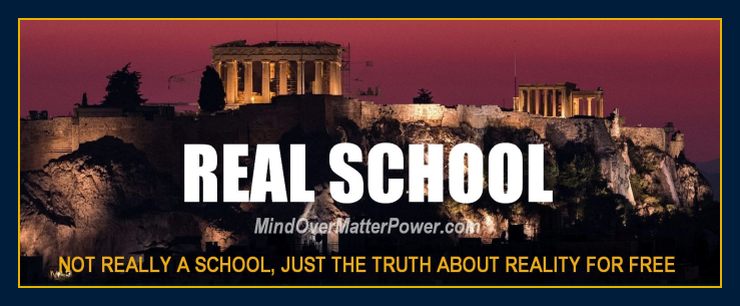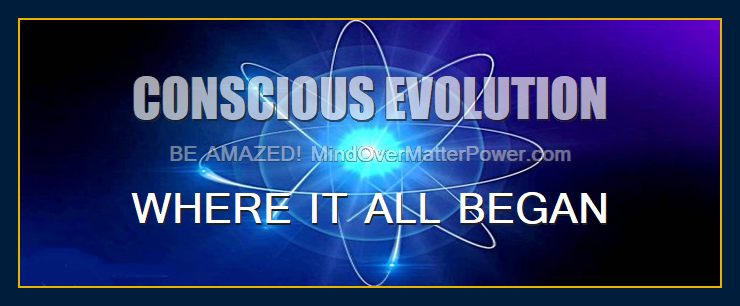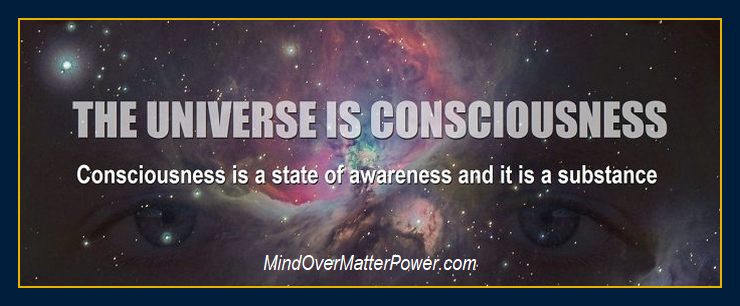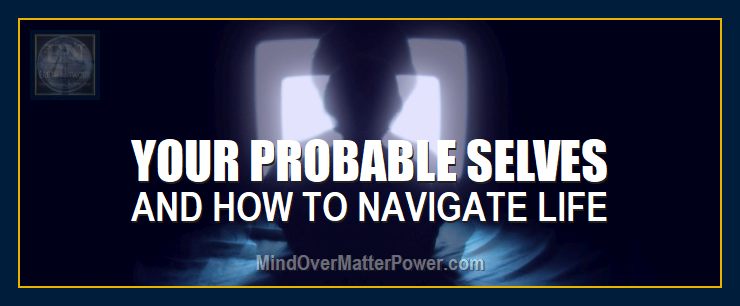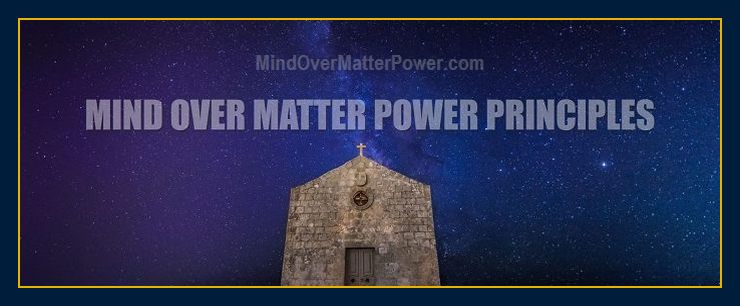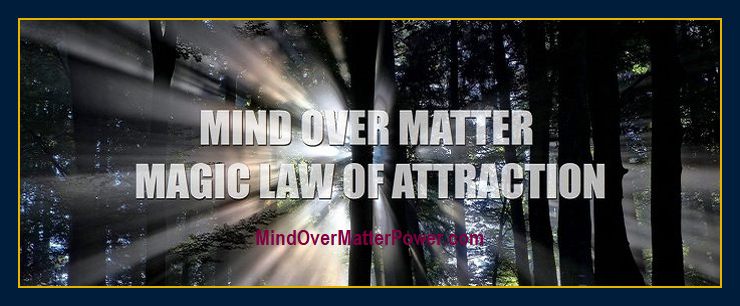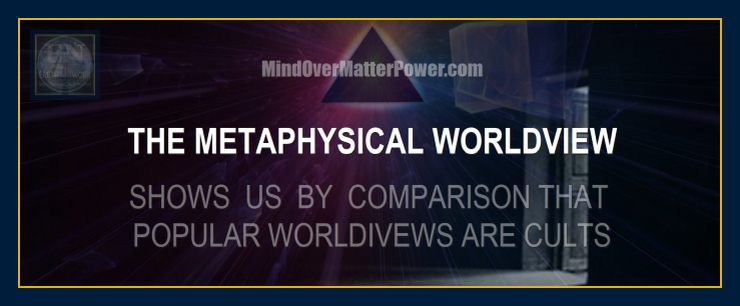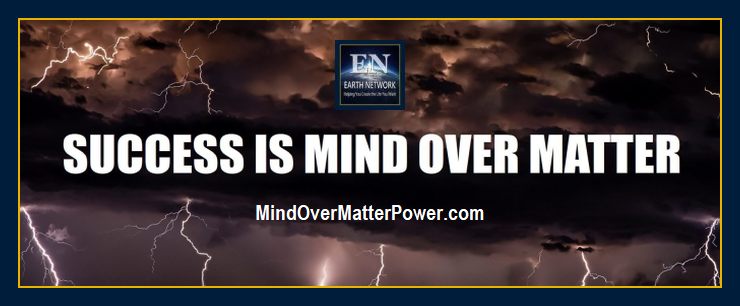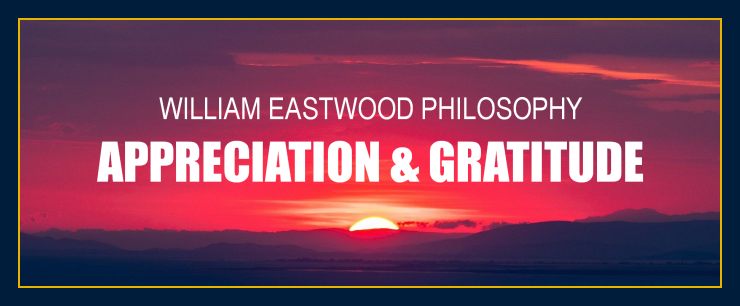 You have to be open to new ideas and learn if you want to grow in life.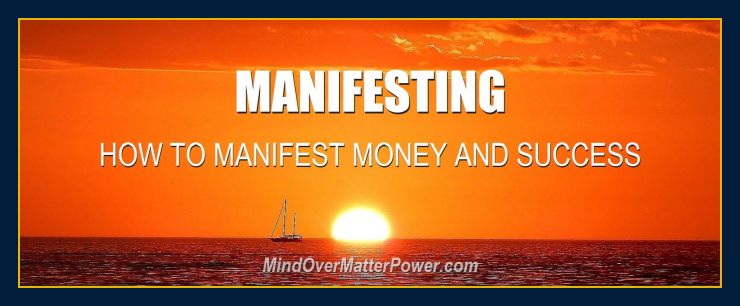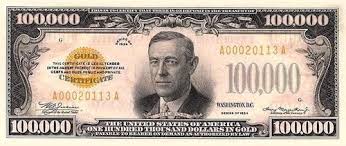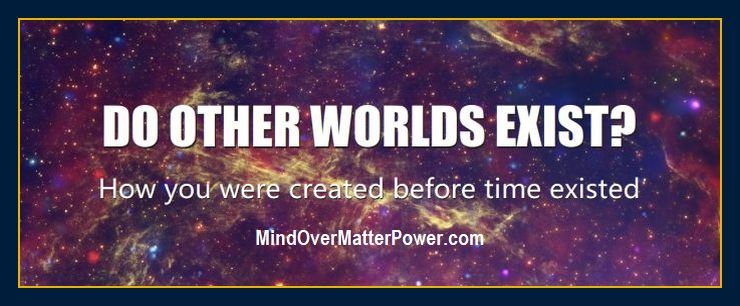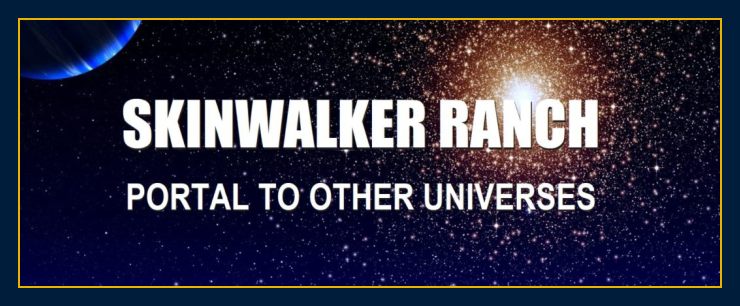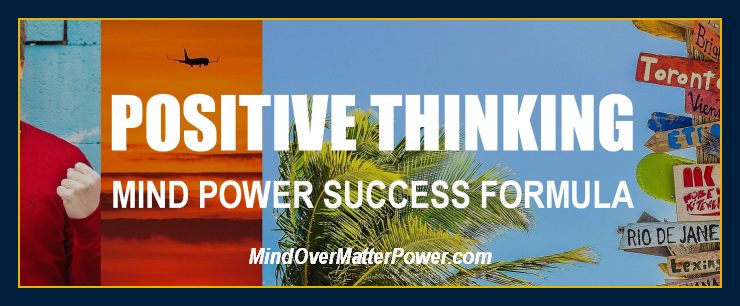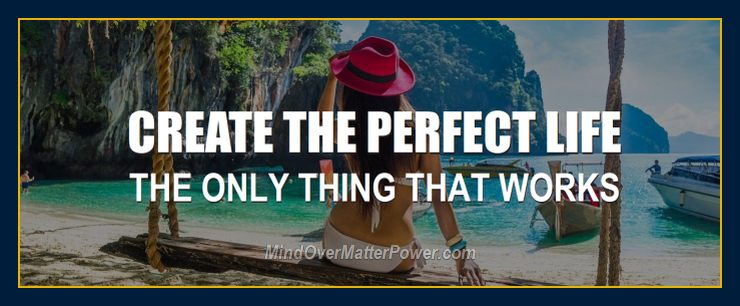 .
Additional articles on top menu.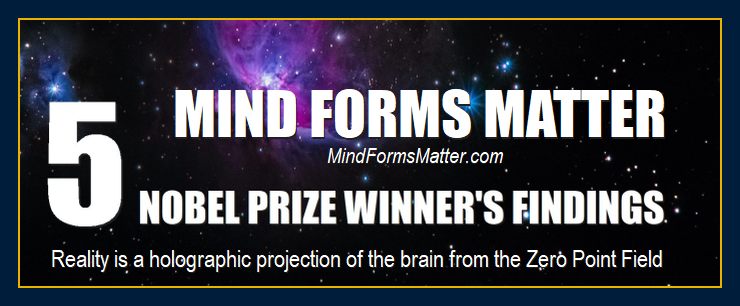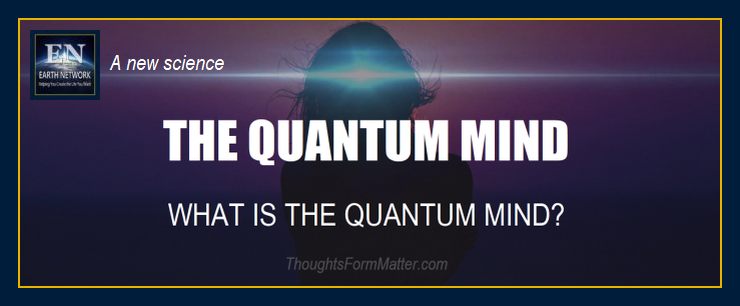 Our books allow you to make money and create  prosperity regardless of the economy or what is going on in the world around you.
The existence of probabilities is what gives you your sense of free will
---
Every time you exercise your free will you are choosing between probabilities. The famous double slit experiment in physics reveals that all paths we can take are taken, yet we can only observe one at a time.
The double slit experiment shows that an electron will take multiple paths to traverse a path from point A to point B. However, only one outcome can be physically observed.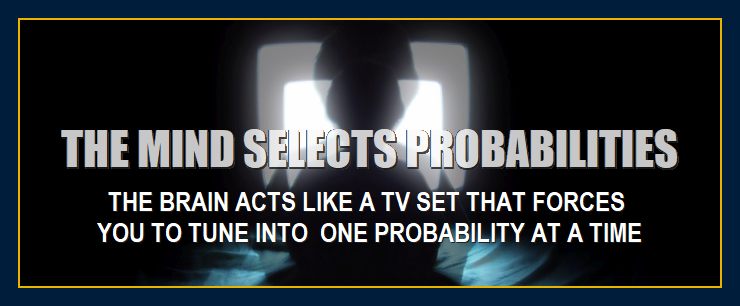 When a scientist observes "an electron," it collapses from all possible positions which the electron could occupy to a single position.
Those probable states of the electron do exist in what I call the field of probabilities. From our perspective the infinite probable paths of electrons and events are non-physical probabilities. However, from the position of a probable self (who is physical in his/her reality) you or I would be a probable self.
Learn how you can choose the most desirable probability in which anything you want in life can be created.
If you decide on doing something you know you are very good at but have not done much of, like pursuing a hobby you have neglected, you may notice that you learn very fast. This is because in another probability you have already developed the skill.
We draw skill and knowledge from probabilities all the time. I have lived my entire time on earth accordingly. We juggle probabilities every day as we make decisions and weave in and out of probabilities.
This knowledge offers us the key to manifesting anything, be it a desired skill, situation, condition, event or object.
Quantum physics is the study of life, and it is extremely simple when we look at it this way. Without the existence of probabilities, we would have no sense of free will.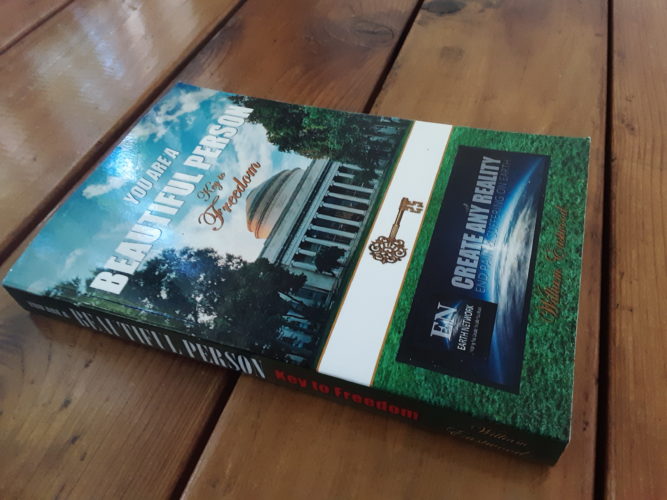 By purchasing through Lulu.com (above) you get these books DIRECTLY FROM THE MANUFACTURER and cut out the middleman! — most reliable source — fastest delivery — lowest price.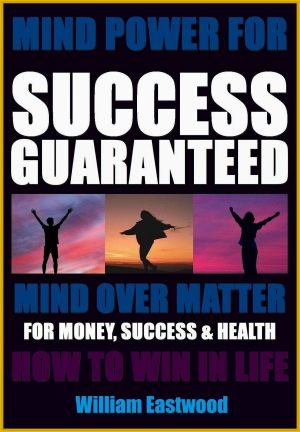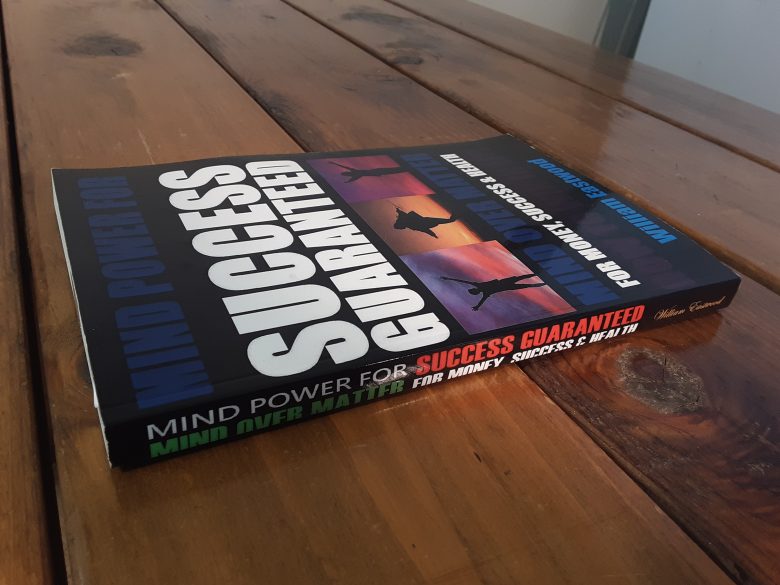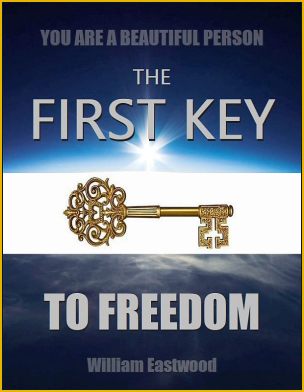 Open to any page, read a line, and it will change your whole day.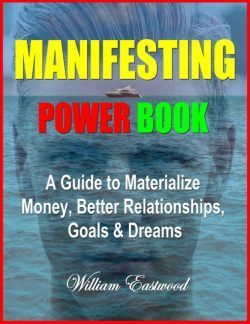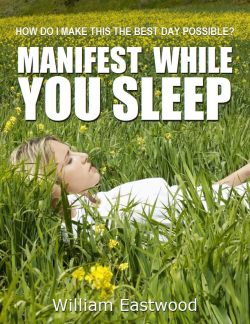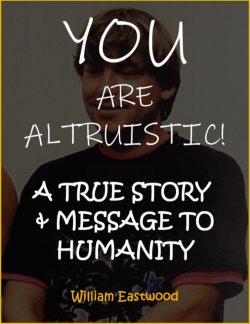 [/su_animate]
---
Click below for ThoughtsCreateMatter.com home page.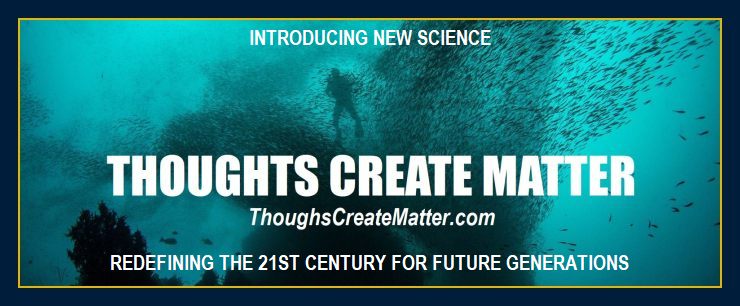 MIND OVER MATTER POWER
Get the facts from the best sites
How Your Thoughts Create Matter & Your Reality
I highly recommend thoughtscreatematter.com because it has one of the best scientific explanations, quantum mechanics and is easy reading for just about anyone.
Recommended website: Thoughts Create Matter
ALL THINGS ARE POSSIBLE!
To change any element of the movie you call life, you have to change your thinking. Altering the mind alters your life. There is no other way to change your life.
TAKEN OFF MENU:
The concepts conveyed in this website are within these books.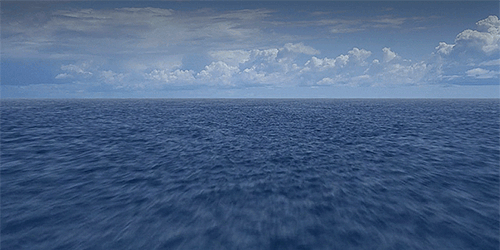 www.MindOverMatterPower.com