---

MIND OVER MATTER: Things to Remember to Remove Invisible Barriers to Success
Five keys to remove invisible barriers to success

Click Image for EN founder's video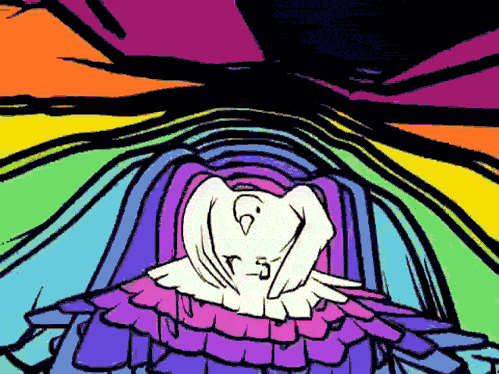 Why don't scientists believe in mind over matter?

Many top physicists do believe in mind over matter.

It is the rest of science, media and the world who do not want to listen to what they are saying.

Max Planck

Max Planck, Nobel Prize winning father of quantum mechanics says, "I regard matter as derivative from consciousness."  — The Observer, 1/25/1931

Max Tegmark of MIT

Click on the "Max Tegmark of MIT" button below to see current official confirmation from a respected physicist in the scientific community that matter is a state of consciousness.

Consciousness Is a State of Matter: MIT

The official scientific establishment as a whole does not want to admit consciousness creates matter. There is a reason why.

Early scientific instruments could not measure consciousness or quantum activity. Scientists could not prove or disprove anything about consciousness, and so they eventually assumed consciousness had nothing to do with bottom-rung reality, without proving it did not. Eventually science as a whole took the official stance that consciousness had nothing to do with bedrock reality.

Artificial Intelligence??? Sentient Consciousness

To go against the materialistic view that was adopted by the world is to threaten the entire worldview and authority of science.

Click on image to read article.

"Few realize mind forms matter because the worldview of educators, the legal and medical establishment, media and society, is based on the consensus that comes from the bias scientific establishment rather than individual physicists.

EASY BUTTON: Practical Application

Truth

You can get lost trying to understand consciousness by reading scientific articles. I offer links to some excellent scientific studies as a courtesy to you only. I know in simple terms that the physical world is a projection we each create with our own consciousness. If four people enter a room there are four rooms. I figured that out over four decades ago.

Consciousness is irreducible and is both individualized and part of an unbroken field. Quantum mechanics is the study of that field of energy. Your consciousness has very deep, eternal meaning that cannot be measured with a ruler, and so all scientific studies will miss that part of the picture.

All consciousness is of an equal, amazingly high grade; and just so you know, your personality and individuality will never be lost. Who you are will survive death. I am not a religious person, because I will add that you are also good, and most religions will say you are evil.

Ignorance is separation from truth and it is the closest thing there is to evil. Our civilization has been based on separation from truth for centuries and we therefore do not even know where we come from! That shows just how ignorant we are.

The whole of civilization has been reading reality backwards for thousands of years. You can't understand reality by looking at the physical world because that world is a consciousness hologram that you are creating. If you follow most scientists they will just get you more confused.

I provide hundreds of articles in plain English, and you don't need to be a scientist to understand any of it. Use your heart and intuition. All knowledge is within you, and you are a portion of the Divine consciousness that forms everything. You are forever safe and loved, and this will never change, not for a billion years.

For those who are interested I often begin my articles with some science because it is important to use your intellect. For something to be true it must make sense to you both intellectually and intuitively.
Click above
Consciousness Is a State of Matter: MIT
It's all so easy!
Assumptions are belief. Anything you assume to be true you tend to create physically.
If you want to change your life, just change what you are telling yourself is true in your head. A situation can have any outcome. The outcome is set by you. If you tell yourself in your head, this is going to work out, or, the result will be positive, then that is what you tend to create. This is why affirmations are so valuable.
Begin to change your life by applying affirmations on a daily basis. If possible, learn to think in affirmations.
Manifesting anything you want in life is easy when you know how. Begin to create your dreams now!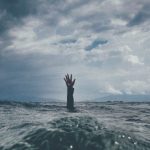 Click above

1) Feel the magic of the moment
Drop the worry or anxious moods that arise at times. Instead, try to sense the magic of the soul and the miracles of creation within and about you. Capture the magic of the moment. It is there if you look for it.
2) Understand that your beliefs create your reality
Your expectations and assumptions are beliefs. These are like domain names for websites. They don't seem like much. They don't seem powerful, yet they dictate all that follows.
If you assume so-and-so is going to be a pain in the neck again today, that is an assumption, and an assumption is a belief. That belief is communicated to so-and-so. It effects him subconsciously and it elicits behavior in-keeping with that  expectation he will bother you.
When you see a weather report you do not like, do you assume the weather is going to bother you. If you do, that assumption will cause you to feel less well regardless, and often weather reports are wrong.
Do you believe making money requires hard work? If you do, then you will have to work hard to make money.
Your beliefs literally manifest as future events.
If you change your beliefs you will change what manifests.
If you change your beliefs you will change your thinking and emotions. The new thoughts and emotions will reinforce the new belief and experience resulting.
This is one of the more important keys to remove invisible barriers to success.
Where Do Thoughts Go After You Think Them?
3) No goal is impossible for you to achieve
Some people give up trying to achieve a goal, thinking it is impossible. This thinking has no scientific basis and has no foundation in truth. No goal is impossible. 
All goals are possible and can be made real.  It is a fallacy and an illusion to think otherwise. Any goal you have can become real for you.
How to Make Money Doing What You Love!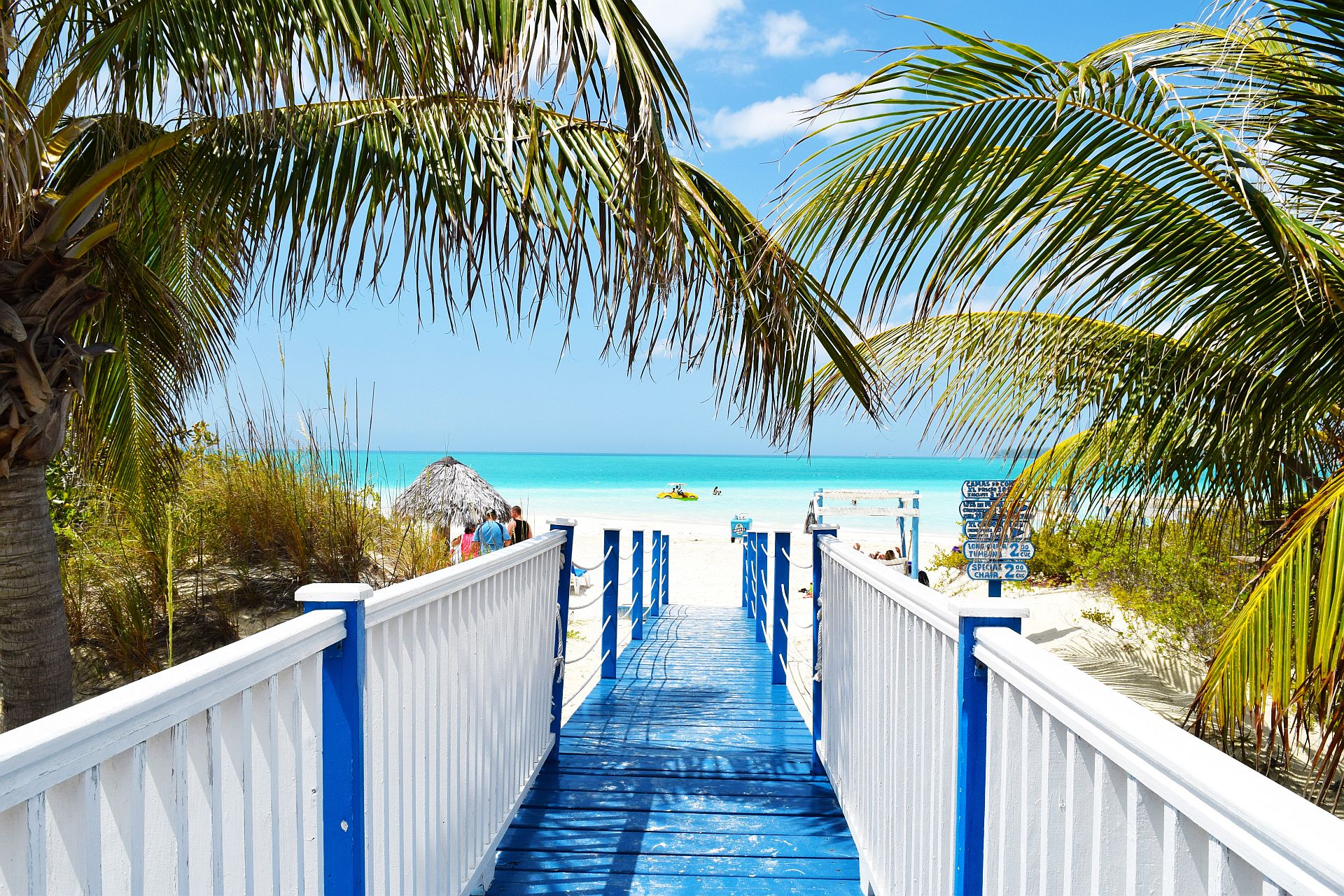 4) There is no lost opportunity
Are you berating yourself because you missed a once-in-a-lifetime opportunity?
This thinking has no foundation in truth. It is a misconception. Opportunity is always as great as it ever was. The belief that no opportunity will be equal to past opportunities has no basis in fact.
If you believe opportunities pass you by and then are gone, you are making a false assumption. An assumption is an expectation and belief. Beliefs form your future.
Beliefs like this generate negative emotions. The emotions reinforce the belief and insure manifestation.
Scientifically speaking opportunity is always equally with you. You cannot have more opportunity at one time than another.
Affirm: There is no lost opportunity. There never was and there never will be. My opportunities are as great now as they ever were. 
Become Successful Ten Amazing Steps!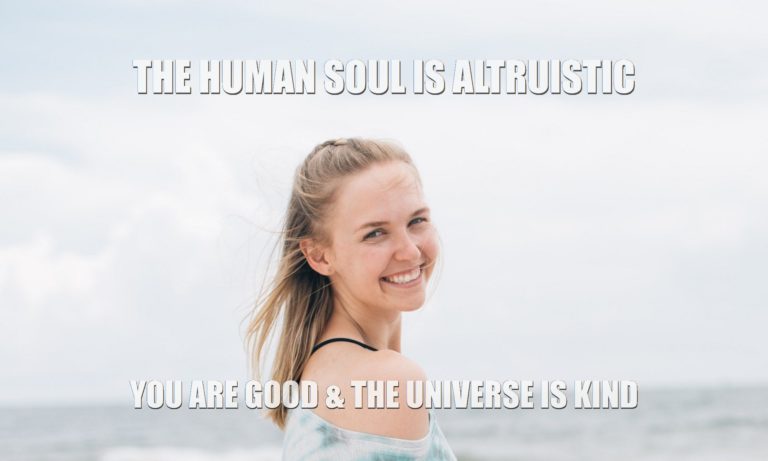 What is the easiest way to create what I want?

How I create my reality
I talk to myself in my head all day long. Like others, I have a thought about every three seconds. This is the suggestion that creates my reality!
Therefore, I am very concerned about each and every thought and emotion.
I know that whatever I tell myself is true in my head is what I create. I also know that my beliefs manifest. The objective is to change beliefs and life-patterns that are manifesting the problems and limitations I am trying to overcome.
That means I must focus on what I want and the joyful feelings of realization associated with those passions. And I must do that rather than ruminate over my problems endlessly.
In those moments when you are thinking about your problems you are creating them  in that moment.
Fears and doubts
Usually what I tell myself is true is slightly different than what I believe. Like everyone, I have fears and doubts. My constant affirmations combat these fears and doubts.
My positive affirmations change the underlying beliefs that are generating those fears and doubts.
When your beliefs change, your thoughts and emotions change, and then your reality changes.
Instant life changes
Every morning I listen to my favorite music and fill my being with the most positive feelings imaginable. As I am doing this I  say affirmations such as "more and more money is coming into my life now."
This is how you transform your life. Transformations can be almost instantaneous following this method.
ARTICLES
DAILY AFFIRMATIONS Your Only Insurance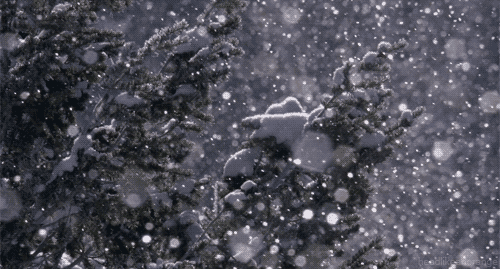 Appreciation & Gratitude Are Powerful Tools
Mind Over Matter Power Principles
Learn to Create With Visualization
How Do I Stop Negative Thinking?

How can I materialize lots of money now?
Follow the procedure I used to materialize eleven $20 bills
If I can materialize eleven twenty-dollar bills in one summer you can learn to do the same. In fact, there's no limit to how far you can take this.
A few months back I found an envelope with four $20 bills in it and no identification. A few weeks after that I found six $20 bills folded together. A week later when I was walking to the bank and thought I should try to manifest more. I closed my eyes for a few seconds and visualized $20 bills. I was focusing on how I felt the last time I found $120.
Unbelievably, as I opened my eyes they were already fixed on a folded and partially crumpled bill.

Of course you are wondering what my secret is. I had been focused on making money for over a year, often saying affirmations while filling myself with the feeling of having and making money.
The cumulative effect of my constructive focus and creative efforts helped me to manifest so many $20 bills.
I want to mention that I was feeling on top of the world the morning I found the eleventh $20 bill. I was focused on the feeling of the perfect summer day near the ocean.
In general, the more positive thoughts and feelings we have the more likely it is that we can manifest positive events and objects like finding money.
Generate excitement around the idea of manifesting unlimited wealth!
 Prerequisites to manifest money
You understand your thoughts and emotions create your reality.
You minimalize contrary thought energy by focusing on what is working in your life.
You manage your thoughts and emotions consistently, aggressively visualizing and affirming what you want multiple times every day.
The second requirement is a challenge for most because your mind is restless and tends to try to solve problems by focusing on what is wrong. This is a very poor policy unless you want to materialize more problems.
If I can materialize eleven twenty-dollar bills in one summer you can learn to do the same. In fact, you can manifest a high-income, a new home, wealth in general, love, success and everything you want in life!
Become Successful Ten Amazing Steps!
Make every  day of your life like

Christmas

morning!

EN: Helping you to create the life you want!

SUCCESS GUARANTEED Manifest Anything You Want!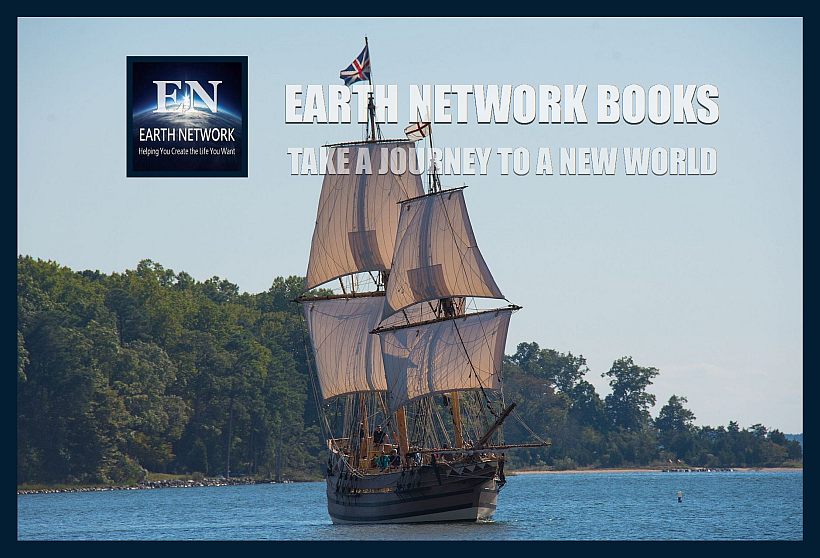 EN COURSE: Beautiful Person! Key to Freedom!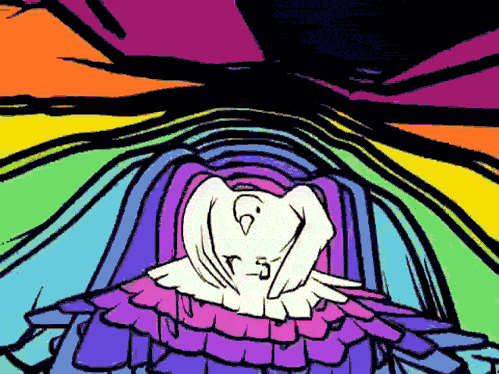 Can I make money doing what I love?
Yes!
Feeling good about yourself and having lots of positive energy is the secret to success!
Money is energy. Positive energy translates into more money, more success and more happiness! All three then make it easier to create even more money.
If you do what you love you will create all these positive, high energy characteristics and flow. Doing what you love is the secret to success!


What is the secret to powerful manifesting?
We need to bring our knowledge of metaphysical principles into greater focus on a minute-to-minute basis throughout the day. We need to automatically accept, without question, the principle of thought manifestation.
This means we need to think in terms of there being only an infinite present moment. Both past and future are created from the power point of the present moment.
ARTICLES
How to Make Money Doing What You Love!
BOOK
SUCCESS GUARANTEED How to Create Wealth!

How to Create Your Very Best Life Now!

Click above
5) Anything you want in life you can have
You are only limited if you think you are limited. Anything that can be imagined that that abides by the overall laws of our dimension can be made real.  
You are always surrounded by infinite probabilities.
When you take an action such as walking or making a decision to read a book you create new probabilities. When you act on one of those probabilities you create still more probabilities that may not have existed before.
Look around you. Move in any direction and you will create new possibilities in life. Imagine something great and you instantly open yourself up to course that can lead to great things.
Anything you want in life you can have, but you must believe it.
Understanding and internalizing these five keys to remove invisible barriers to success will powerfully influence your ability to succeed.
HISTORY OF SCIENCE Why it made mistakes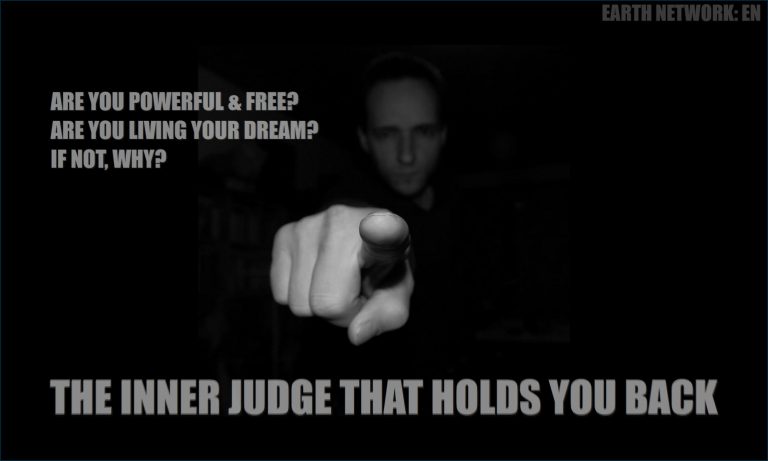 You must be aware of the problem to solve it.

The Inner Judge & Victim Control Us


The solution to the world's problems.

 Your thoughts create your reality.




The Internal Judge & Victim: Why You Are Not Free & What You Need to Learn & Do to Be Free
MIND OVER MATTER: Things to Remember to Remove Invisible Barriers to Success
Copyright © 2019, By William Eastwood
With Success Guaranteed you get to have what you want!
By the author of all website articles.
When you apply the simple principles within this book properly you activate a magical internal process that manifests your desires. You get a result like the Cinderella story. Magical transformations and events occur.
The principle of selecting probabilities is backed up by Einstein's relativity and "Many-worlds Interpretation" of quantum mechanics which is hugely popular among physicists.
RESEARCHING CONSCIOUSNESS SINCE 1975

Achieve all your aspirations with

POWERFUL

EN books
EARTH NETWORK BOOKS By William Eastwood

Anything is possible. Create your dreams. Start today!..

KNOW WHO YOU ARE: We need to wake-up within the dream, and enter our true life.

Anything is possible.

Create your dreams. Start today!
.

THE SECRETS OF THE UNIVERSE UNVEILED: A sample of chapter one of the EN course.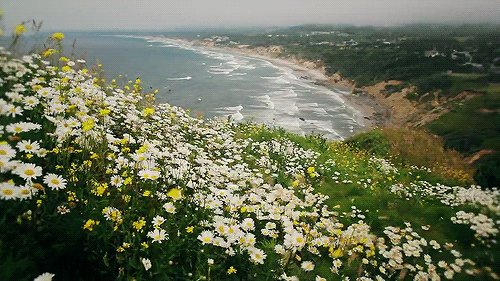 Recommended website: Thoughts Create Matter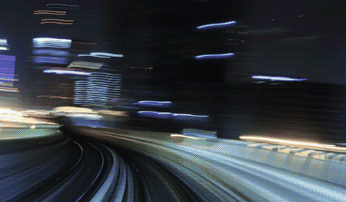 C = Ef:  MIND OVER MATTER - FAST TRACK TO SUCCESS
Your Fast Track to Success  link (C = Ef) above loads in milliseconds

MIND OVER MATTER POWER
Get the facts from the best sites
How Your Thoughts Create Matter & Your Reality
https://www.mindformsmatter.com/2019/06/17/consciousness-creates-reality-mind-does-create-your-life-experience-is-thoughts-materialized/
https://www.thoughtscreatematter.com/2019/09/09/thoughts-influence-matter-your-thoughts-influence-reality/
I highly recommend thoughtscreatematter.com because it has one of the best scientific explanations, quantum mechanics and is easy reading for just about anyone.
Consciousness creates matter scientific proof and facts: All pre-Western European and indigenous cultures believed that the entire universe was alive. The too-numerous-to-count nature gods of pre-western civilization are attempts to describe wave-particle duality. Click here to read more on consciousness creates matter.

CLICK ON IMAGE TO CONTINUE TO NEXT SELECTION
5 Keys to Remove Invisible Barriers to Success.

MIND OVER MATTER:  Ef = C: FAST TRACK TO SUCCESS

Power Principles



Click on rotating earth at the top of every page to get your daily affirmations.
---
The concepts conveyed in this website are within these books.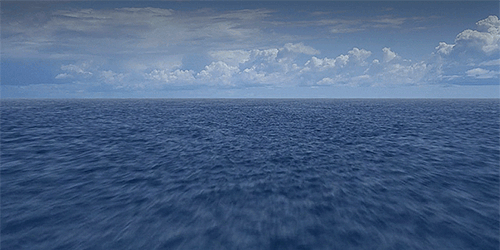 www.MindOverMatterPower.com