---

Mind Over Matter: Facts, Proof, Science & Evidence: Power & Knowledge
---
What are mind over matter facts?
Do you have proof or evidence of mind over matter?
What mind over matter science and knowledge can give me power?
I will answer these questions now.
EINSTEIN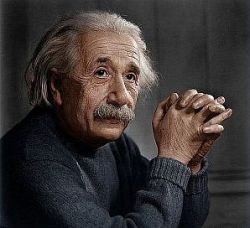 "The only thing that interferes with my learning is my education."
― Albert Einstein
Scroll down for more Einstein and Bohm quotes, or read this or another article. If this is all new to you, I suggest you read the ThoughtsCreateMatter.com feature article. Or click on the button below. Read this and other articles and our books also.
NOVA CPTV: Matter is a State of Consciousness
Look at the facts and think for yourself
---
Consciousness is an electromagnetic wave.
Matter is an electromagnetic wave.
Everything has an electromagnetic primary energy state, which is "energy containing information."
What is a thought?
A thought is an electromagnetic field or "energy containing information."
Physical matter is just another state of mind (consciousness).
Click above to learn more
CONSCIOUSNESS IS A STATE OF MATTER: MIT
---
Four Nobel Prize winners and numerous highly celebrated physicists cited here provide facts, proof, science and knowledge strongly suggesting that all matter contains consciousness.
Einstein's theory of relativity published in 1905 and resulting quantum mechanics provide facts and scientific evidence that mind and matter are integrally linked — that mind is matter.
Scientists have discovered empirically from quantum mechanics that the separation of mind and matter is false, and that classic physics principles and time-space absolutes are fictitious.
Click here for articles.
The new science introduced as a result of Einstein's theory of relativity clearly proves that classic principles (including fixed time-space constraints) are false. David Bohm's science is the best there is.
With the support of the science of David Bohm and words of wisdom from Albert Einstein, EN introduces a new subjective science and practical life philosophy by William Eastwood.
This information is provided in two additional important articles to read on our other, ThoughtsCreateMatter.com website. The articles below may be a good place to go to understand the connection between the views of David Bohm and the practical philosophy on our four sites and 12 books.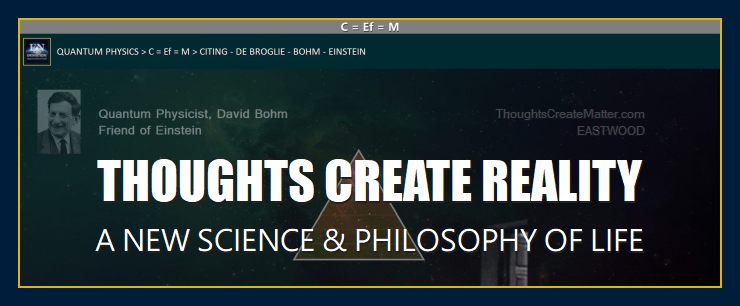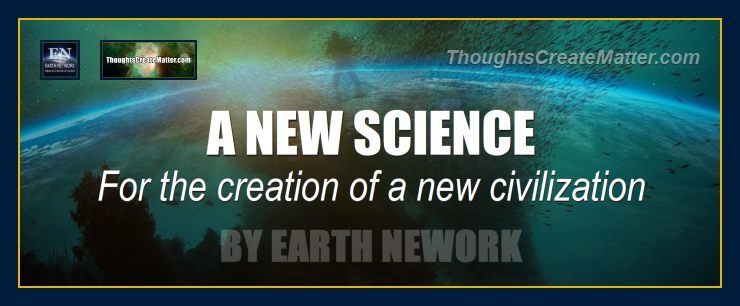 There are a number of articles showing the science supporting the philosophy. However, you may want to go directly to some of the articles on application of the philosophy so that you can immediately begin to solve your problems and/or achieve your goals. This site has many such articles. Do not neglect to read the REAL SCHOOL article on this site.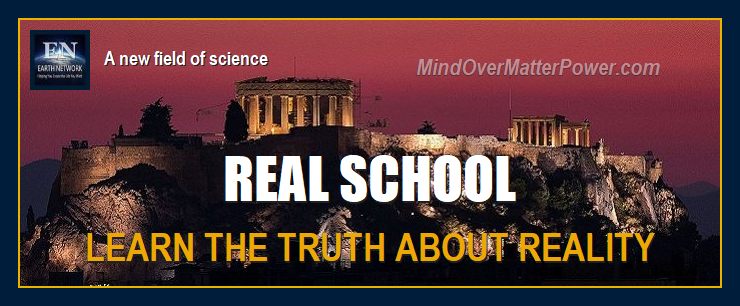 ON THIS SITE: The 45-year study outline. A new kind of science to bring people the answers they deserve.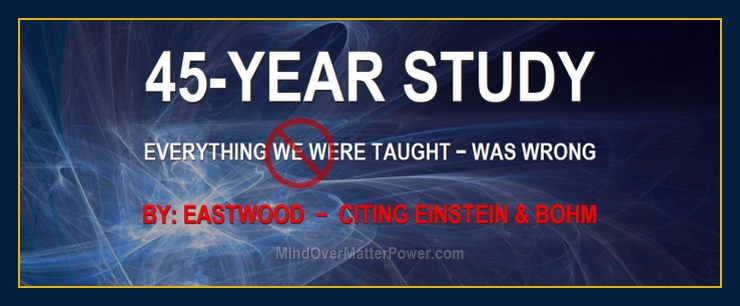 Click above to learn more
---
Reality is an ongoing projection from beyond the Zero Point Field.
Click the buttons below for significant scientific studies and notable discoveries.
QUANTUM PHYSICS MIND-BRAIN MODEL
Previous classical physics serves as a mythical unstable foundation on which civilization, all fields of science and psychology are based. Because the entire civilization and authority of science validate the false premise, the immense weight and momentum of personal and collective belief in classical physics results in a denial of the facts of quantum mechanics.
Quantum physics is the study of life. Quantum mechanics is validated science. They are little understood or assimilated into our mainstream thinking. In fact, they are routinely attacked.
Attacks and rationalizations on the collapsing wave function, for example, are too numerous to count. For this reason, I give you the option of clicking on the buttons below to see scientific studies and summaries you can trust that you may want to view.
THE HOLOMOVEMENT & UNDIVIDED WHOLENESS
QUANTUM TUNNELING NON-CLASSICAL EFFECT
The collapsing wave function reveals that matter is a state of consciousness (mind) and that mind over matter is actually a result of the fact that mind is matter.
COLLAPSE THE WAVE FUNCTION/MANIFEST
Click above to learn more
Quantum mechanics is only a launching platform into a new kind of subjective science which simply consists of the exploration of the source of the physical world and application of principles learned. The exploration is through consciousness. Because instruments distort and separate us from consciousness, we can only accurately study the inner world through personal exploration within. Our books and articles explain.
Holographic reality does not imply there is no reality, but only that we must redefine what we call "reality."
---
Our individual multidimensional reality is far greater and more fantastic than almost anyone realizes. Click below if you want an orthodox scientific introduction into the metaphysical concepts and new science we provide.
We begin at the precise point where obsolete classical science ends.
---
Behold the true nature of the self. Because each person alive on earth is projecting their own holographic reality. Each person is a separate dimension of existence. Your own identity is a dimension of existence. To read more on this subject, click below.
Click above to learn more
The facts, evidence and science of mind over matter is everywhere
Facts that shock you can be found in the placebo effect, in the collapsing wave function, the entire body of quantum mechanics,  the double slit experiment, the implications of Bell's theorem (reality is non-local), David Bohm's holographic reality (below), quantum tunneling and more.
The famous double slit experiment in physics reveals that all paths we can take are taken, yet we can only observe one at a time. Quantum tunneling is another violation of the laws of classical physics.
Mind is matter facts and quantum tunneling
---
Physical objects cannot pass through solid barriers, but the mind can. Consciousness does not obey the laws of classical physics.
The mind (consciousness) creates matter and this physical dimension. There is an entire inner source reality which creates matter and is still doing so. The activity in this inner source reality is constantly arising as the events you experience and people and objects you encounter.
In this area events are not restricted by the laws of classical physics. As scientists get better at observing smaller and smaller particles, they are witnessing evidence of this fact.
Quantum tunneling occurs when quantum particles do not obey the laws of classical physics but instead pass-through solid barriers.
Undivided wholeness , non-classical physics mind-brain science, and amazing quantum tunneling, for example, reveal that consciousness is not restricted by the laws of classical physics. Your mind is connected to everything in the universe, can bypass physical laws of cause and effect and time and space restrictions, and can permeate any seeming barrier.
Consciousness itself does not obey the laws of classical physics.
Imagine you are in a dream. As you think "I cannot get the money I want," a wall appears between you and a pile of money, new car or whatever it is you want. As you become frustrated, the wall becomes a cinderblock wall. As you dwell on the impossibility of your situation the wall becomes a prison wall, and so on.
Suppose that while still in the dream something breaks your negative train of thoughts. As you have an idea of how to solve your problems and make a lot of money you walk directly through the wall to your money, new car or whatever it is you are after.
Or the wall itself may turn into the money, wealth, love or whatever it is you are after.
This dream is illustrating a fundamental principle of consciousness. In the dream your beliefs, thoughts and emotions instantaneously form images that reflect them. The images that appear to you while in the dream seem as if they are actual dimension of time-space. This is the exact manner in which time-space experience in the physical world is created by your own consciousness.
The collective world is a shared stage where individual beliefs, thoughts and emotions select probabilities and form matter. But this happens within a shared setting—agreed-upon social events that are a collective effort to express majority belief.
Although these metaphysical principles are easy to apply, because they confound the scripting etched in our mind during our formative school years, few people can apply them successfully on a consistent basis. Our conditioning gets in the way, and we fall back into thoughts of not having what we want, fear and worry.
Many people struggle with the frustration of having no power over events when in fact they actually do have control over events. The belief that we are being restricted or are a victim of the government, other people or circumstances is a lifetime focal point for many. We have to break out of this self-imposed limitation.
The concept of holographic reality and the books we offer help you to do just that.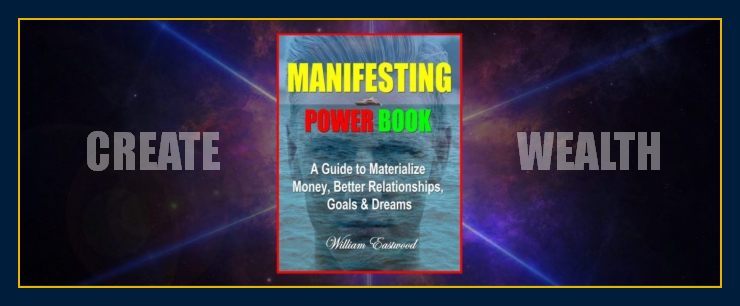 45

EASTWOOD
45 years of research goes into every book
45

EASTWOOD
45 years of research goes into every book
---
"Everything we call real is made of things that cannot be regarded as real. If quantum mechanics hasn't profoundly shocked you yet, you don't understand it well enough."
― Neils Bohr, Nobel Prize winner father of quantum mechanics.
---
Quantum physics is simply the study of life. It only seems strange because our civilization is completely ignorant as to the true nature of reality.
Quantum energy is consciousness. Consciousness not only forms its substance into personality, events, matter and reality, it does not obey the local laws of the mechanistic paradigm on which our civilization is based.
Questions answered by Albert Einstein
---
The following are actual quotes from Einstein. The questions are hypothetical.
Take your time. Contemplate each answer.
Click above to learn more
David Bohm
---
David Bohm, a friend and colleague of Einstein, has been described as one of the most significant theoretic physicists of the 20th century. Bohm is noted for contributions to neuropsychology and the philosophy of mind as much as for the classic university textbook "Quantum Theory."
His studies culminated in his position that there was no sharp distinction between thoughts and matter.
If you are unsure what you believe or want to convince someone that what we were all taught in school is basically a false paradigm based on primitive superstition, you may want to read the article below.
Deniers of "thoughts create matter" should read the article below.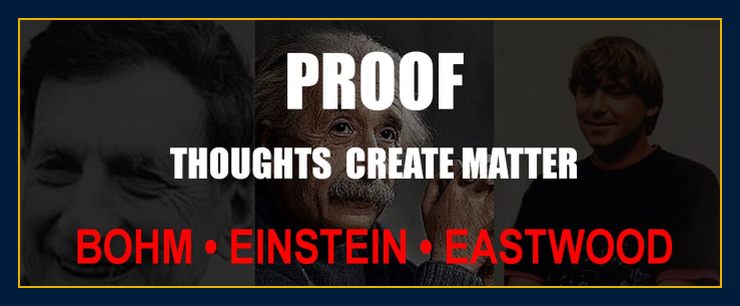 Also read our books. In doing so you enable us to bring more of this information to the world to solve problems and help advance the human race.
---
The human race will be saved!
---
A new unifying principle is the only solution to save humanity from the potential destruction that exists at this time in history.
Our very survival is now at stake, and that is why I am grateful that I can help at this time to make a difference and help to move the human race in the most beneficial direction possible.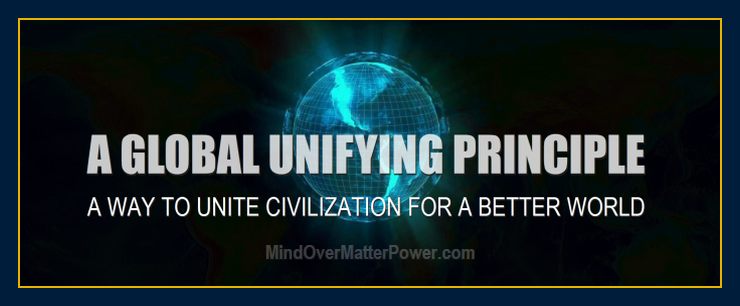 A highly recommended article.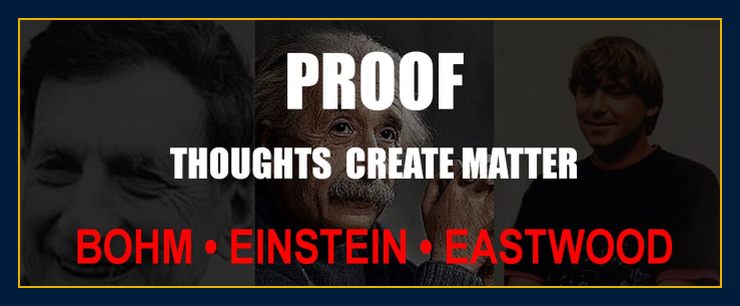 Eastwood founded the Altruistic Movement (below).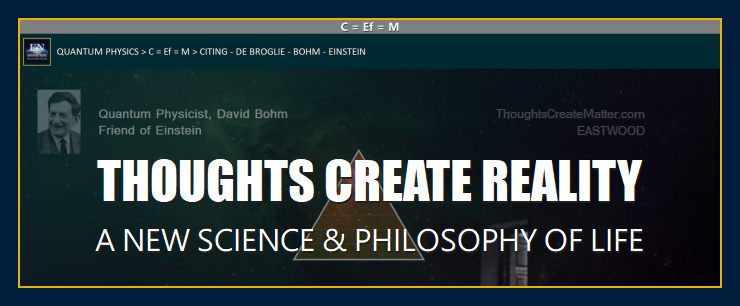 45

EASTWOOD
45 years of research goes into every book
What happened?
---
There are many problems in the world today
---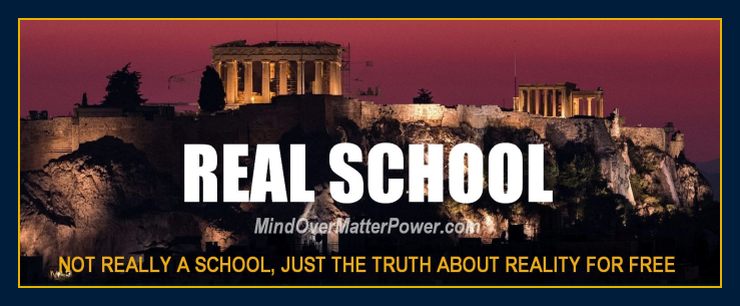 TRANSFORM AND IMPROVE YOUR LIFE IN EVERY POSSIBLE WAY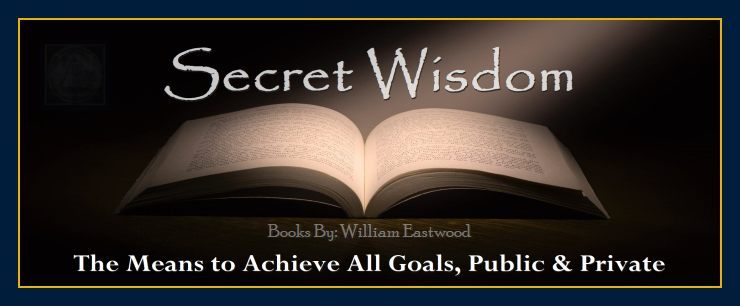 If you wish to go to the next level and support the improvements that our work is bringing to the world, take a book with you.
---
Put an end to starvation in the world... children suffering... human rights violations... conflicts and more by buying a book. (see: EN mission statement).
When you buy a book, consider it a donation helping people around the world (see: Mission Great Civilization).
---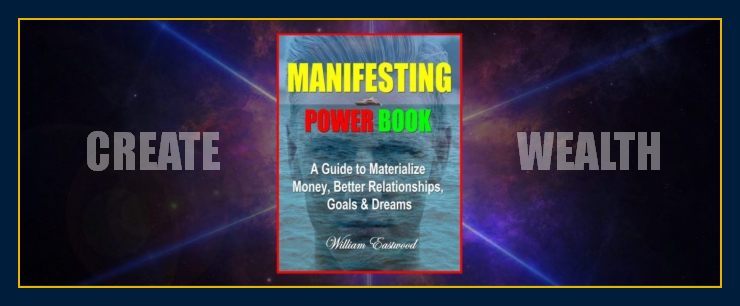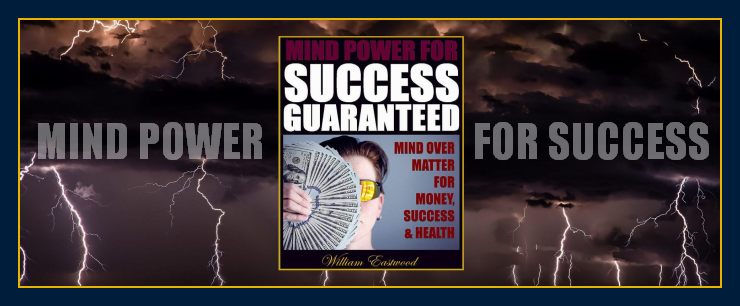 If you are unable to afford a book, the daily affirmation page can get you started on your way to materializing all your goals and aspirations.
Affirmations are the science of reprogramming the mind for success. Everything we have been taught is wrong, yet our beliefs and thinking habits often resist our efforts to change them. This is why our affirmation science is needed. We are providing what the people of the world are asking for.

Click on the spinning globe at the top of any page to go to the day's affirmation page.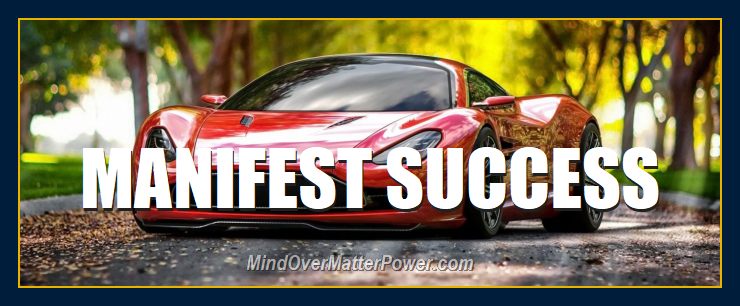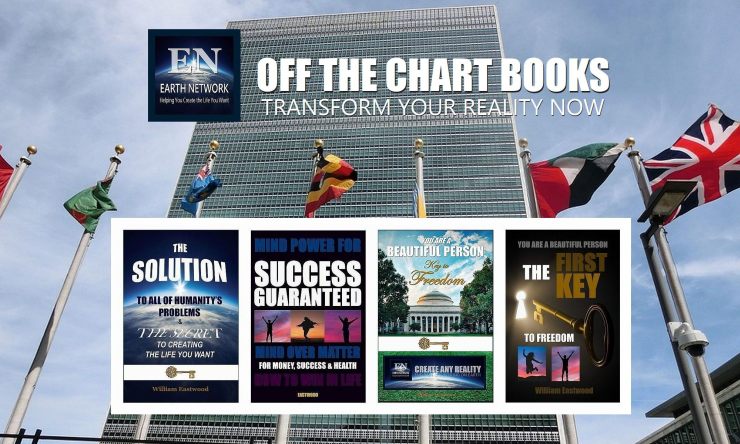 WILLIAM EASTWOOD
Author of Earth Network articles and books.
"I appreciate people supporting my work because I paid a high price to be the first to bring this knowledge to the world.
What do you want to create? Eastwood's methods of achieving goals are based on new scientific paradigm of University of London physicist David Bohm, a former protégé of Einstein's and over 45-years of research and application. These methods work. Begin now to create the reality you have only dreamed of with William Eastwood as your guide.
There is an amazing story behind this site and books. There are huge changes taking place in the world. The forerunners are running up against those barriers that prevent progress in the world.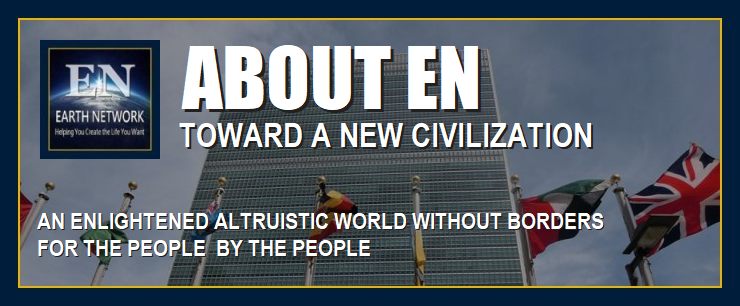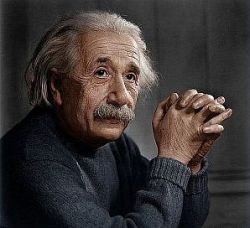 "Great spirits have always encountered violent opposition from mediocre minds."
― Albert Einstein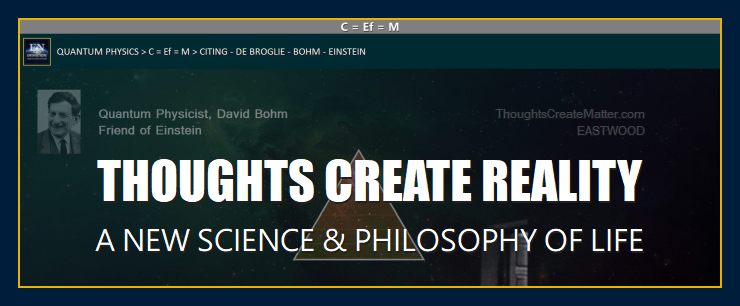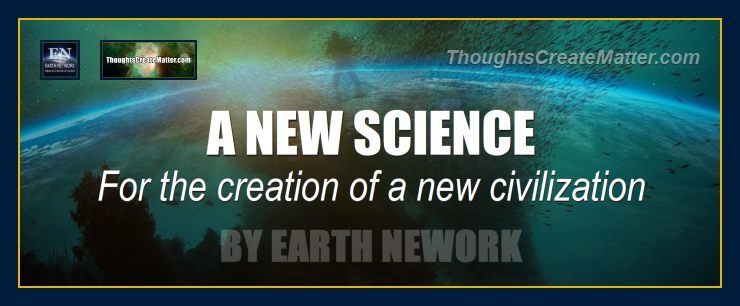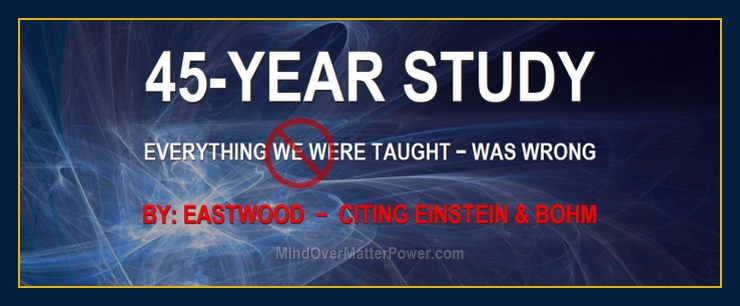 ---
Click above to learn more
---
My story is a success story achieved against all odds.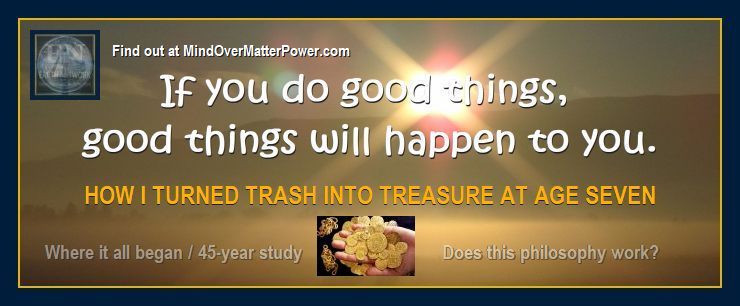 You are in control of your experience. At any time, matter can be completely changed by the activation of conscious thought. Your environment is a product of your thoughts and emotions. By projecting the specific thoughts and emotions that embody your desires you can immediately begin a process of change.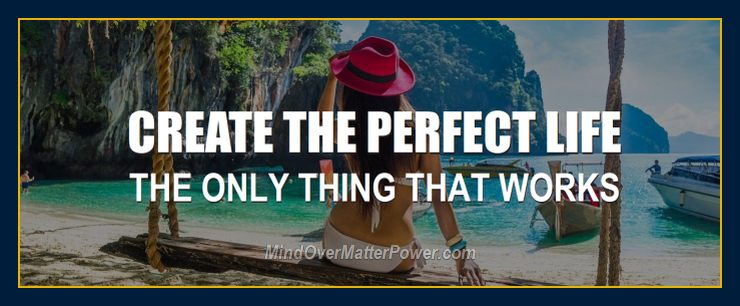 Our ThoughtsFormMatter.com website has also has important articles.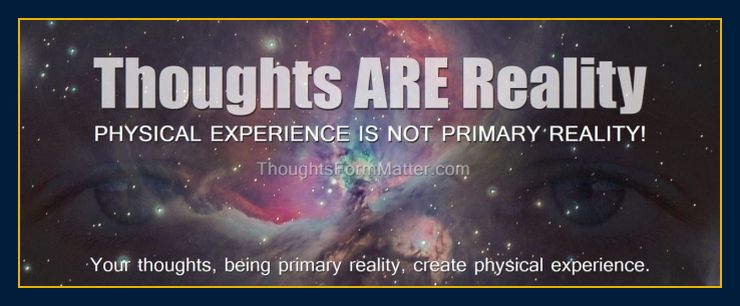 Your senses project your reality and then perceive that reality.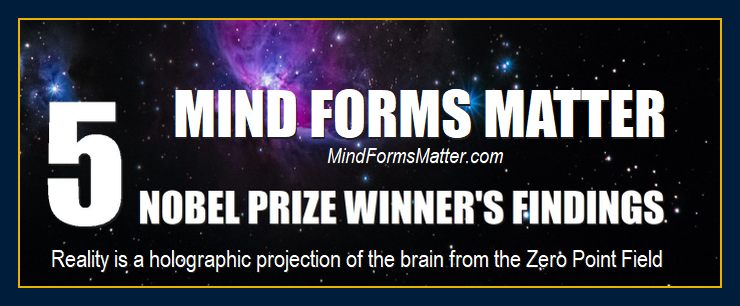 TWO OF 12 POPULAR BOOKS BY WILLIAM EASTWOOD
  
THE FIRST KEY: $3.99

Phoenix

International 5 STAR Review
Verified Purchase

Paperback / eBook DIRECT FROM MANUFACTURER - most reliable source -fastest delivery - lowest price.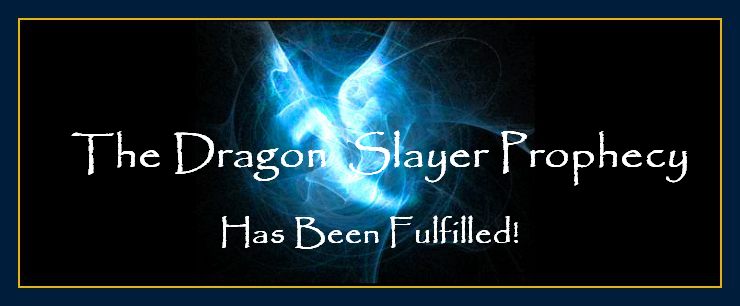 The Dragon Slayer prophecy is a fantastic prediction made in the previous century. The TRUMP RIOT article and my SOLUTION to violence, COVID-19 and other mainstream issues are part of what was predicted.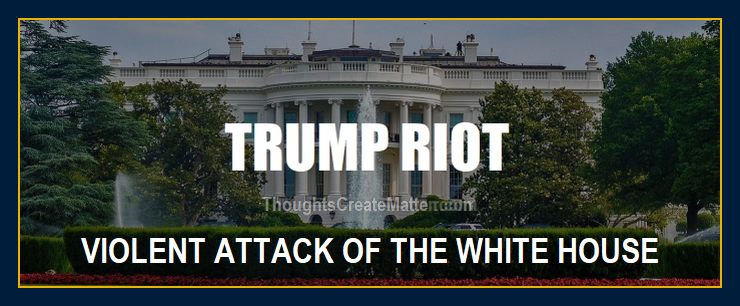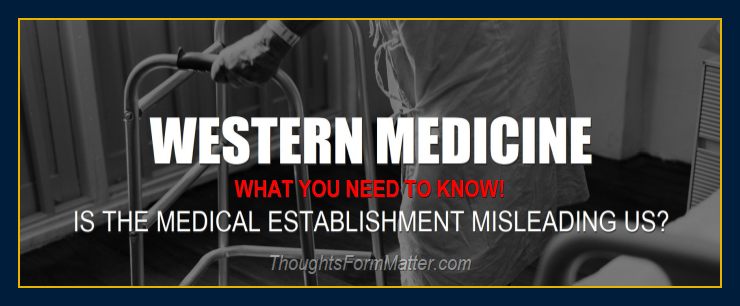 Take your country back from primitive superstition, violence and ignorance.
Enter the new future
Knowledge can change the world as we know it.
[/su_expand]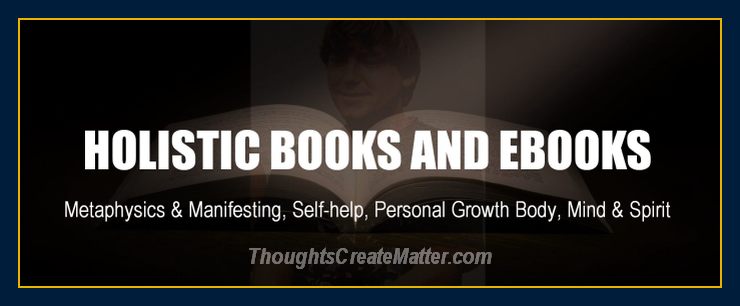 Mind Over Matter: Facts, Proof, Science & Evidence – Mind Power Knowledge
© Copyright 2019, 2020, 2021, By: William Eastwood.
Primary article concludes here.
---
FOUR SCIENTIFIC EDUCATIONAL SITES — ONE PHILOSOPHY
A singleAMAZING philosophy!
100's of articles!
4 EN websites!
They are meant to be used together.
Click between them!
Click below for list of articles.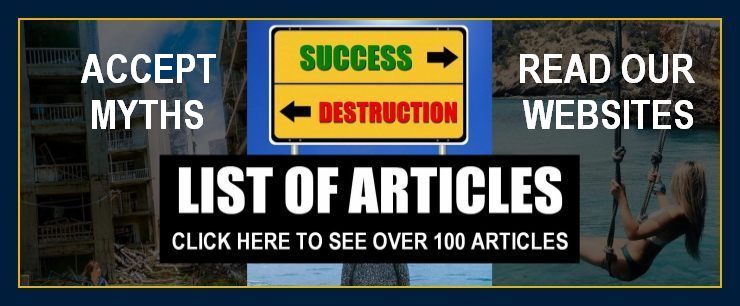 Click below for ThoughtsCreateMatter.com home page.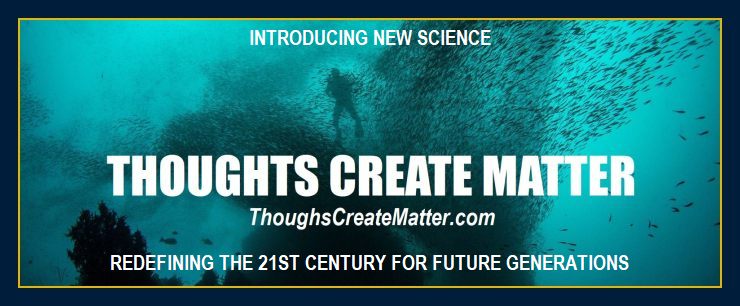 MIND OVER MATTER POWER
Get the facts from the best sites
How Your Thoughts Create Matter & Your Reality
I highly recommend thoughtscreatematter.com because it has one of the best scientific explanations, quantum mechanics and is easy reading for just about anyone.
Recommended website: Thoughts Create Matter
---
Categories: Mind Over Matter Facts – Proof – Science – Evidence – Power – Knowledge. Mind over matter philosophy, schools, university, books and ancient knowledge. Mind forms matter & thoughts create reality. Mind is matter and you have unlimited power within you to create whatever reality you wish to experience. Click on our website & books to learn more.
Mind Over Matter: Facts, Proof, Science & Evidence – Mind Power Knowledge
Open the doors to your unlimited potential. You create your own reality by your beliefs, thoughts & emotions. This fact gives you the opportunity to create anything you want in life.
The concepts conveyed in this website are within these books.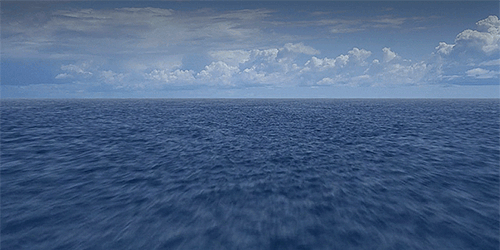 www.MindOverMatterPower.com