---

Mind Over Matter: Facts, Proof, Science & Evidence: Power & Knowledge
---
Mind over matter is based on the fact that mind is matter. Four Nobel Prize winners and numerous highly celebrated physicists below offer the mind over matter / mind is matter facts, proof, science and knowledge.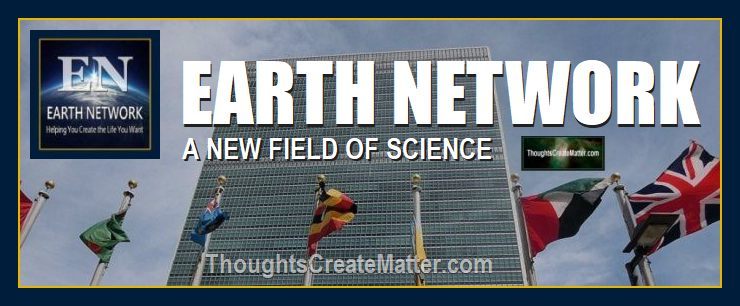 ---

Physicist Louis de Broglie, Nobel Prize winner and author of the de Broglie hypothesis demonstrates all matter to be electromagnetic fields/waves of energy.
Niels Bohr, university of Copenhagen physicist and Nobel Prize winner, confirmed that matter is like a beam of light. How does that prove mind over matter is fact, or offer proof of mind over matter?
Look at the mind is matter facts & think for yourself
Consciousness is an electromagnetic wave.
Matter is an electromagnetic wave.
Everything has an electromagnetic primary energy state, which is "energy containing information."
What is a thought?
A thought is an electromagnetic field or "energy containing information."
Physical matter is just another state of mind (consciousness).
Click above to learn more
Consciousness Is a State of Matter: MIT
Einstein's friend, David Bohm tells us that the universe is a single interconnected holomovement.
The holomovement in its wave-state contains a level of consciousness (mind is matter).
The facts, evidence & science of mind over matter is everywhere
Facts that shock you can be found in the placebo effect, in the collapsing wave function, the entire body of quantum mechanics,  the double slit experiment, the implications of Bell's theorem (reality is non-local), David Bohm's holographic reality (below), quantum tunneling and more.
The famous double slit experiment in physics reveals that all paths we can take are taken, yet we can only observe one at a time. Quantum tunneling is another violation of the laws of classical physics.
Mind is matter facts & quantum tunneling
---
Physical objects cannot pass through solid barriers, but the mind can. Consciousness does not obey the laws of classical physics.
The mind (consciousness) creates matter and this physical dimension. There is an entire inner source reality which creates matter and is still doing so. The activity in this inner source reality is constantly arising as the events you experience and people and objects you encounter.
In this area events are not restricted by the laws of classical physics. As scientists get better at observing smaller and smaller particles, they are witnessing evidence of this fact.
Quantum tunneling occurs when quantum particles do not obey the laws of classical physics but instead pass through solid barriers.
Scientists have used quantum mechanics to develop advanced technology, yet as a society we have not yet employed those same facts to generate a new and more factual psychology. It is time to do so.
Quantum tunneling psychology is superior to all previous models on which traditional psychology and self-help are based.
QUANTUM TUNNELING PSYCHOLOGY MODEL
Consciousness itself does not obey the laws of classical physics as
Imagine you are in a dream. As you think "I cannot get the money I want," a wall appears between you and a pile of money, new car or whatever it is you want. As you become frustrated, the wall becomes a cinderblock wall. As you dwell on the impossibility of your situation the wall becomes a prison wall, and so on.
Suppose that while still in the dream something breaks that negative train of thoughts. As you have an idea of how to solve your problems and make a lot of money you walk directly through the wall to your money, new car or whatever it is you are after.
Or the wall itself may turn into the money, wealth, love or whatever it is you are after.
Although these metaphysical principles are easy to apply, because they confound the logical mind, few people can apply them successfully on a consistent basis. Our conditioning gets in the way and we fall back into thoughts of not having and the frustration of being restricted or whatever it is that we struggle with.
---
"Everything we call real is made of things that cannot be regarded as real. If quantum mechanics hasn't profoundly shocked you yet, you don't understand it well enough."
― Neils Bohr, Nobel Prize winner father of quantum mechanics.
---
Quantum physics is simply the study of life. It only seems strange because our civilization is completely ignorant as to the true nature of reality.
Quantum energy is consciousness. Consciousness not only forms its substance into personality, events, matter and reality, it does not obey the local laws of the mechanistic paradigm on which our civilization is based.
The coincidences Einstein's friend, David Bohm believed we could create, are not from a force operating outside of us as in religion, and are completely out of character with Darwinism, Freudian thought or the mechanistic paradigm of mainstream science.
— William Eastwood
---
"Great spirits have always encountered violent opposition from mediocre minds.".
— Albert Einstein
---
Questions Answered By Albert Einstein
The following are actual quotes from Einstein. The questions are hypothetical.
Take your time. Contemplate each answer.
Is world peace too ambitious a goal?
Is there a conflict between smart people and society?
"Great spirits have always encountered violent opposition from mediocre minds."
— Albert Einstein
"The difference between genius and stupidity is that genius has its limits."
— Albert Einstein
How do I achieve my goals when the odds are against me?
"Where there's a will there's a way. You never fail until you stop trying."
— Albert Einstein
Is it possible for me to change the course of history?
"Only those who attempt the absurd can achieve the impossible. "
— Albert Einstein
It is difficult to go against society's beliefs?
"Few people are capable of expressing with equanimity opinions which differ from the prejudices of their social environment."
— Albert Einstein
Cognitive dissonance
Does conventional education fails us?
"Wisdom is not a product of schooling but of the lifelong attempt to acquire it."
— Albert Einstein
When we are educated, are we given false information or fake facts?
"Education is what remains after one has forgotten what one has learned in school."
— Albert Einstein.
In what way does mainstream education misguide us?
"Education is not the learning of facts, it's rather the training of the mind to think."
— Albert Einstein
Is reality just an illusion?
"Reality is merely an illusion, albeit a very persistent one"
—  Albert Einstein. 
Click above to learn more
David Bohm
David Bohm, a friend and colleague of Einstein, has been described as one of the most significant theoretic physicists of the 20th century. Bohm is noted for contributions to neuropsychology and the philosophy of mind as much as for the classic university textbook "Quantum Theory."
His studies culminated in his position that there was no sharp distinction between thoughts and matter. Reference: Philosophical Psychology, A new theory of the relationship of …mind and matter.
Overview of the science or paradigm (Mind Over Matter: Facts, Proof, Science & Evidence: Power & Knowledge)
---
What flashes on the world stage is constructed by each individual by their own five senses, yet it is highly tuned to what others are projecting, so much so that it appears to be one independent reality everyone is viewing.
The physical earth does not exist in the way we have always thought it does. There is instead a holomeovement that does seem to have its own reality as a shared grid on which we project individual holograms.
It is not necessarily wise to ask an expert for the answer to the big questions, such as, 'what is consciousness and reality?' Here is the reason: Most professionals base their theories and 'knowledge' on many years of formal education, yet formal education is scripting in collective myth.
Because the people of the world see events as being independent physical realities in a single universe, beliefs have developed over the centuries that tell us we are pawns of that objective world. In this way of thinking, that world can help or harm us depending on our luck or lack of luck. We are seen as having no control over the world, with exception to some personal events.
This basic conception of reality is incorrect. We are reacting to what we are projecting as if it were a single physical reality existing independent of us. But no such physical independent world exists.
In this line of thinking, we succeed or fail according to our proficiency in winning what we want from that imagined world.
We are reacting to a false belief in a singular physical world. That is the first error. The second error is our philosophical values or core beliefs about the nature of the singular physical world myth.
Assuming that the primary reality is our underlying consciousness and our conception as to who we are and what the world is, the idea of being a victim in a world that does not care about the individual outside of the role of survival to insure the continued existence of the entire species results in further impeding distortions.
The two main distortions:
We think we are all living in one physical independent world.
We think that world is indifferent to us.
If we are religious, we may have a third core distortion that merges with and intensifies the second distortion. We will still feel that the world is indifferent, but we may also consider it to tainted in a number of ways.
Even if we are not religious, we may feel that way simply because that view has been held for so long by so many people that it has infiltrated thinking on all subjects. Hence, it has influenced the values and theories we live by.
Read "The Solution…" for more on this.
The dominant emotion is of fear. We are predominantly a fear-based civilization. If there is only one world, and we do not control it, of course we are going to develop fear-based beliefs.
According to official mainstream belief, physical events can threaten us at any time and there is often nothing we can do about it. History is all about victimization from governments, people and nature.
Fear-based consciousness leads to the growth of personal beliefs in an unsafe world and a focus on random perceived threats of all kinds. These are then projected onto the shared stage. The beliefs we hold are projected holographically. Thus, we project threats on all levels and in multiple arenas because this is the nature of what we believe exists. 
The only real option we have to go beyond current limitations and advance to the next level, personally and collectively, is nonlinear thinking.
Click below to go to the next article.
Or skip the above article for time being to go directly to the story of the actual journey and study.
New science application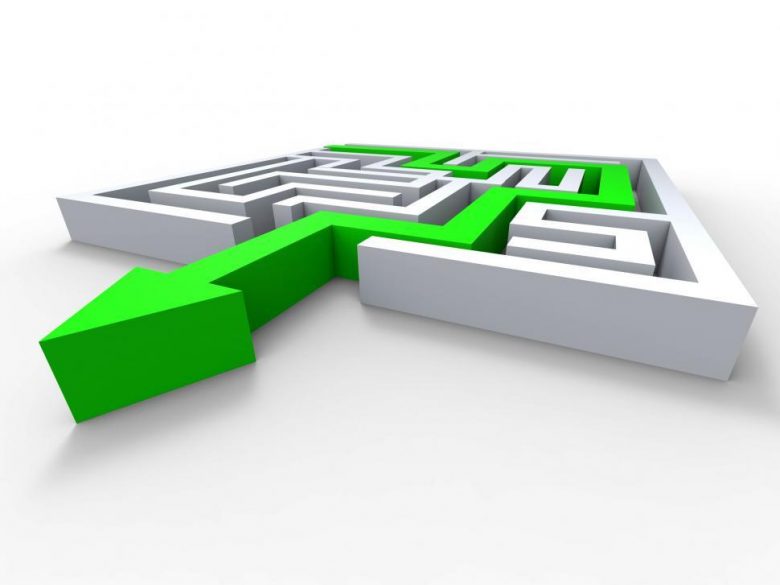 The journey of transformation (life is a journey, not a destination)
When you manifest something positive, such as a book that represents the truth and the answers you are seeking, maintain that book and whatever represents what you want in your life as best you can.  This creates an energy pathway for more of the same to come into your life. It also connects you with the author and all others who are connected to the object and/or information it represents.
This is the only way you can change the patterns in your life. If you want to materialize a better quality physical experience this is what you do. You bring what you want into your reality. I have done this and always have my favorite, most powerful books at arm's reach.
It was not necessarily easy to bring these books to you. Those who expose ignorance often pay a heavy price and many are shunned or attacked. This is true of people like Edgar Cayce, Nicola Tesla, David Bohm , Robert Jahn of Princeton and myself, William Eastwood.
I urge you to buy whatever books you can comfortably afford from your favorite metaphysical authors. There are many other benefits in doing so. A purchase is an affirmation of your manifesting power and prosperity, and it is a testament of your determination to improve yourself and your life.
Practically and symbolically, correctly made purchases are extremely important, not just to you but also to those who make these metaphysical books available to you.
As a heart pumps blood, the void created in each pulse draws in more blood, and this is how energy behaves. You must give or outflow energy to receive. In religion and spirituality this is behind the Golden Rule concept.
Your most valuable possession will always be yourself. If you do not invest in you, then you are saying that you are not important. Those who do not invest in improving themselves and their abilities, do not draw more (ability, quality, etc.) from the universe.
Learn to manifest quality and value in yourself. Learn the art and science of living a good life and manifesting what you want in life. Bring forth that which you seek.
---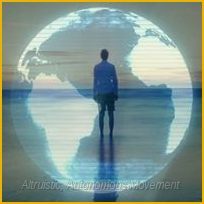 The Altruistic, Autonomous Movement & EN websites are funded through book sales, which in turn help the movement by spreading awareness. Please! We need you to purchase a book so that we can continue to bring this uncommon and much needed free knowledge resource to the world!
---
ePub: (eBook)
"This is a clear and concise book on exactly how to manifest what you want in life. However, this is far more than just a manifesting book — it introduces you to the future of humanity and metabiological evolution.
Based on a 45-year study.
Citing the world's most credible & advanced science.
Extremely well-written.
Loaded with information.
Simple and easy to understand.
FIRST EDITION NEW SEPTEMBER 2020 RELEASE SPECIAL OFFER OF ONLY $4.99! This offer will not last.
"THE SOLUTION TO ALL OF HUMANITY'S PROBLEMS
ENDORSEMENT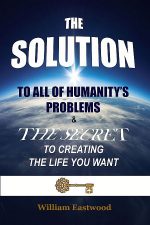 "We can literally change the course of civilization by lifting the race to a higher path through implementing the solution."
— Mario Fusco, TH.D., RS.D, B.S.c.
Here and now we have the power to work magic of such proportions we have never fathomed. Yet unseized, such power waits for us to claim it. It is of no use until we awaken to it. 45 year study. It is all here, in the solution!
NOTE: The content in this website is based on this book.
---
AMEN websites are funded through book sales, which in turn help the movement by spreading awareness. Please! We need you to purchase a book so that we can continue to bring this uncommon and much needed free knowledge resource to the world!
---
A book (below) I created to explain and clarify these concepts, while introducing you to my philosophy at a low cost to you:
You may be surprised at the solution to most problems
Imagine if the most fun way to live your life was the most responsible and best way to solve your problems? That is what I have discovered and that is what I explain in the Key.
a VERY affordable book and excellent starting point for those who are new to these concepts.
"You Are a Beautiful Person, The First Key to Freedom."
An excellent gift that helps a person at about the price of a holiday card.
"You Are A Beautiful Person
At $3.99, this is your best option to test the principles in this website without spending a lot of money. I created the book for this reason, to help people that do not want or cannot spend a lot to get out of their difficult situations.
ePub (eBook)
Waste no time with this powerful guide. Get the single-most important key to liberate yourself from all limitations. Imagine a life in which you can do anything you want because you are no longer hindered in any way whatsoever.
The most important insight to put everything in life in perspective. The necessary key to freedom from restriction is revealed. Available in paperback also.
---
Link to Amazon: International 5 STAR Review:

Phoenix

Reviewed in the United Kingdom on March 9, 2020
Verified Purchase

I have read many reviews on many books which rave about the content. However, this is the book which sets it all out: scientifically describing how we create reality. Go on ,I dare you, pick it up and read it…you won't, no can't , be left in the same place when you have finished it. Essential information is contained within. You have been warned!!
---
You create your reality. When we make life difficult we miss the whole point.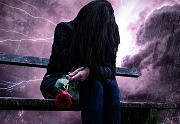 This is a very affordable book and great gift to help someone get out of a difficult life situation.
William Eastwood's best, with a simplicity that guarantees your success.
Acquire the knowledge necessary to create anything you want
Buy Direct for 30% Savings
Bulk rate discounts for groups, schools & universities.

Primary article concludes here.
FOUR SCIENTIFIC EDUCATIONAL SITES WITH ONE PHILOSOPHY
Click below for more complete list of articles.
Click below for ThoughtsCreateMatter.com home page.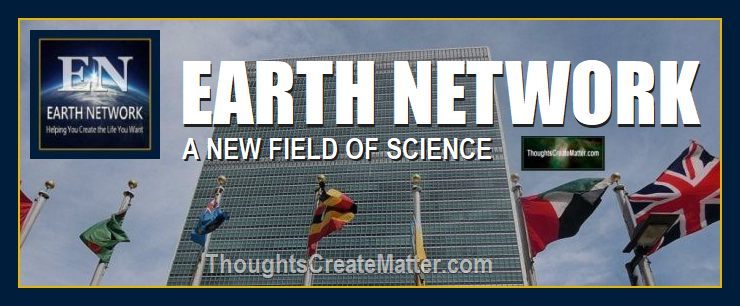 Mind Over Matter:

Facts, Proof, Science & Evidence

–

Mind Power Knowledge
© Copyright 2019, 2020, By: William Eastwood
MIND OVER MATTER POWER
Get the facts from the best sites
How Your Thoughts Create Matter & Your Reality
I highly recommend thoughtscreatematter.com because it has one of the best scientific explanations, quantum mechanics and is easy reading for just about anyone.
Recommended website: Thoughts Create Matter
---
Categories: Mind Over Matter Facts – Proof – Science – Evidence – Power – Knowledge. Mind over matter philosophy, schools, university, books and ancient knowledge. Mind forms matter & thoughts create reality. Mind is matter and you have unlimited power within you to create whatever reality you wish to experience. Click on our website & books to learn more.
Mind Over Matter:

Facts, Proof, Science & Evidence

– Mind Power Knowledge
Open the doors to your unlimited potential. You create your own reality by your beliefs, thoughts & emotions. This fact gives you the opportunity to create anything you want in life.
The concepts conveyed in this website are within these books.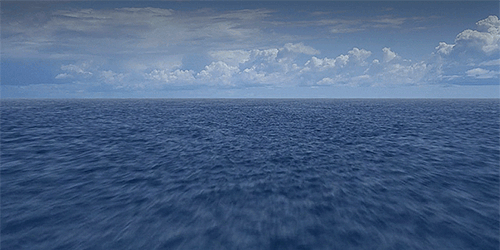 www.MindOverMatterPower.com