---

EN: EARTH NETWORK: © Copyright 2019, By: EN: All Rights Reserved
               
Mind Over Matter:

Facts, Proof, Science & Evidence

– Mind Power Knowledge
You Create Your Reality: Anything Is Possible!
You Can Create Anything
Open the doors to your unlimited potential. You already create your own reality by your beliefs, thoughts & emotions. This fact gives you the amazing opportunity to create anything at all in life.
Click Image for EN founder's video
45 years experience applying metaphysics.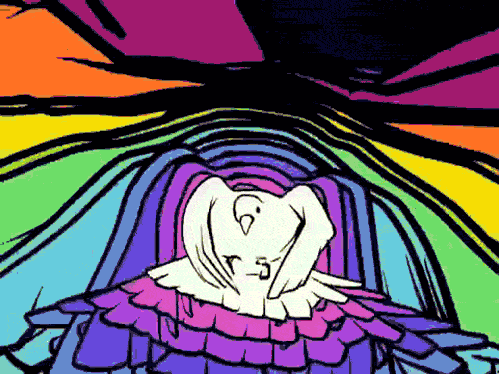 Click above
Click above
The New Paradigm
Matter is composed of the same substance as your thoughts and emotions. Matter is generally of higher intensity and that is the only difference.
You can't usually see thoughts at their 'normal' intensity. At a higher intensity, however, they are perceivable as objects and events in your environment.
Putting energy into a beautiful thought or emotion is like putting energy into a beautiful event or object. Creating positive events is so easy, too many people miss the whole point! They seem to be unable to recognize this fact because of what they have learned to believe.
You already are manipulating matter with your mind at this moment! This is what people don't generally realize! If they could only understand the power that they already have and are using they could prevail over all seeming obstacles and limitations very quickly and easily.
One of the best ways to do this is to shift to a very high frequency of emotion by playing the best music that you have. There are other ways to bring yourself to the highest state of emotional ecstasy. Then you can project this reality of positive energy  into matter and desired events  by saying affirmations.
You can transform your reality this way if you can allow yourself to change your beliefs along with maintaining a higher vibration. There needs to be consistency and confidence in what you are doing and the process. With the proper attitude and emotions it is very easy to direct the events of your life and create the most desirable events.
OPEN THE POWERHOUSE OF

 

UNLIMITED POTENTIAL WITHIN YOU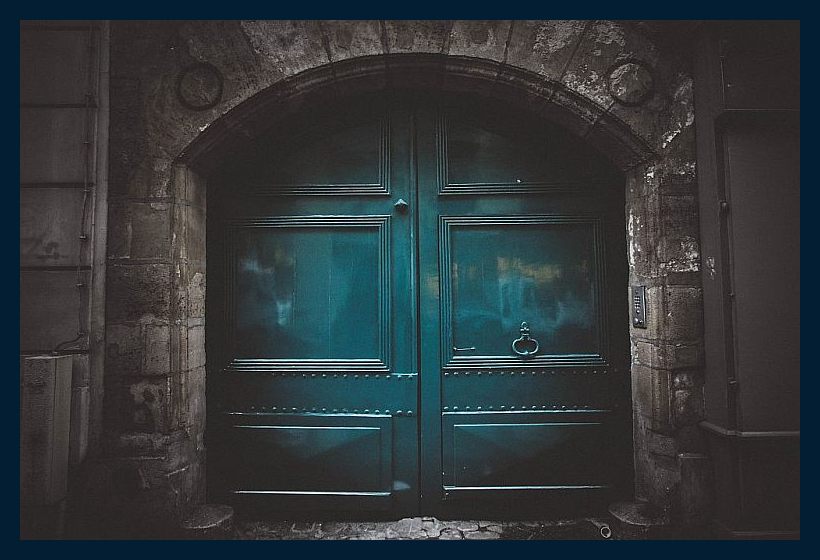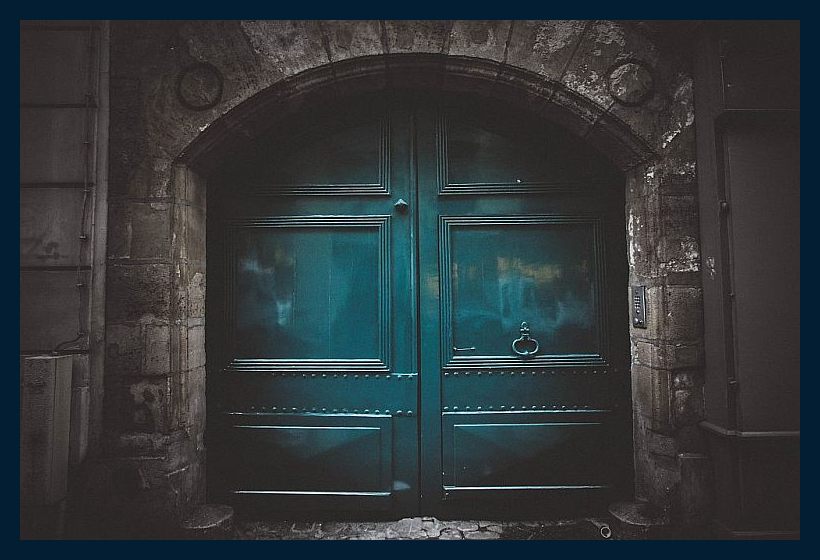 Click above
Create Your Own Reality
Your environment is an extension of self. Like your body, it is a projection of psychological energy.
Each person lives in their own reality. When two people are in a room there are two rooms. Each person is within their own physical projection of thought energy.
The reason we all believe there is only one reality is in part due to telepathy. On a subconscious level we telepathically agree on what exists. This is a rule. This function is necessary to create the time-space platform. The illusion creates its reality through this function.
The illusion is a reality in and of itself. Physical reality is a camouflage of consciousness. As physicists are discovering, consciousness is another state of matter. It is more truthful to turn that around and say matter is a state of consciousness.
Mind over matter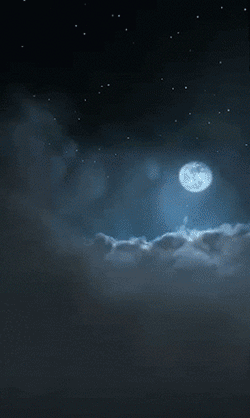 You project your own psychological energy out to form the physical world. If you want to change your world you must change what you project.
Ideas and emotions are energy that coalesce as events and objects. When you look at the events and object in your life you are looking at your own inner subjective reality as it appears in matter.
Your life is a learning experience you chose in order to learn how to project energy. When you see your thoughts materialized, and have to live within the manifestations of those thoughts, you are getting feedback.  This is your fleshed out "report card."
Your life situation gives you clarity as to what you are projecting psychologically. The world around you is meant to bring your attention back to what you are thinking. If you do not like what you see you must change what you project.
Everything is a result of your thoughts. How people treat you, whether you are a victim or hero, your state of wealth or poverty, and everything else in your life is the accumulated energy of your beliefs, thoughts and emotions that have bearing on these issues.
Even the characters that come into your life reflect the character of your thoughts and emotions. If you want quality people in your life you have to have to believe people are good, and your dominant thoughts and emotions have to reflect that thought.
Simple conscious thoughts is all it takes. If you believe people are kind to you then that is what you will experience.
However, if you are constantly getting upset by what other people say or do you are drawing those types of people and behaviors to you.
Since this is not widely acknowledged, most people are instead transfixed by their physical reality. They consider it the only reality. To change their life, they apply physical methods based on a belief in cause and effect and the existence of time. This is an attempt to change a result rather than a cause.
Einstein Did Not Believe Time Exists
It's all so easy!
Assumptions are belief. Anything you assume to be true you tend to create physically.
If you want to change your life, just change what you are telling yourself is true in your head. A situation can have any outcome. The outcome is set by you. If you tell yourself in your head, this is going to work out, or, the result will be positive, then that is what you tend to create. This is why affirmations are so valuable.
Begin to change your life by applying affirmations on a daily basis. If possible, learn to think in affirmations.
Manifesting anything you want in life is easy when you know how. Begin to create your dreams now!
REMOVE ALL TIME & CAUSE & EFFECT LIMITATIONS
Time & the Cause & Effect Theories Will Fall
We may believe in time and cause and effect now, but as a civilization we will soon drop these myths. When we do escape these myths our perception and experience will change dramatically for the better.
These are collective myths by which we organize our reality perceptually. These myths are hindrances to our safety and success in life.
There is no such thing as time and cause and effect except as applied to psychological activity. The past does not create the present, your thoughts and emotions do.
There is no past or future, there is an infinite, spacious present. You draw probabilities out of this vast source of events by what you think.
Cause and effect applies only to thoughts. Your thoughts are the cause and your life is the effect. Change your thinking and you change your life.

Click above
As you change your thoughts your environment changes and this gives you the false notion of moving though time. There are natural patterns of perception, such as the sunrise and sunset, day and night, seasons and tides, but there is no clock time. Clock time is an example of the hypnotic effect of false social myths.
Clock time is a collective illusion. It does not exist.
A belief in clock time brings risk. It brings with it the false belief that you are a victim of both time and events. In a sense, it is a dangerous and false notion.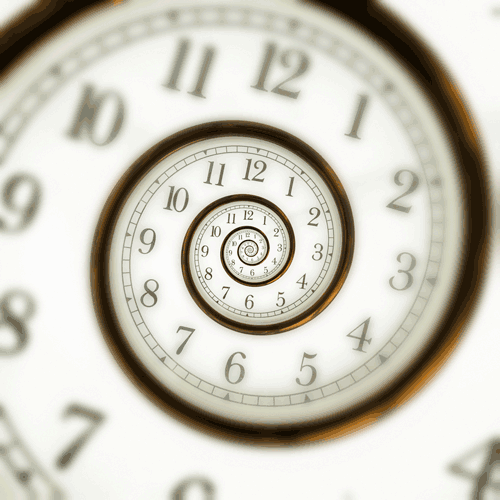 The Present Creates the Present
The truth is that you control what enters your life. Time and cause and effect have nothing to do with what you are experiencing right now.
Your house can't burn down because someone started a fire, and you can't get a disease because of some germ you encountered yesterday. Instead, what you believe, think and feel draws that experience to you.
If you understood this, you would gain power. You would understand that if you change your thinking you advert pending disasters. When you think those pending disasters are outside of your control you are hypnotized by cause and effect time thinking.
This trance perpetuates the illusion and undermines your true safety in life.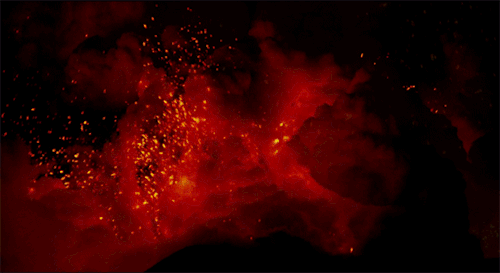 Do Not Try to Make Changes on a Physical Level Alone
The best and only logical approach is to change both the physical effect and the psychological cause. Changing only the result (physical events) cannot produce lasting change. The only way you can change your reality is to change your overall psychological state. 
As your beliefs, thoughts and emotions change, you will see those changes reflected in your physical world.
In addition to changing your thinking, take common sense actions to improve your life. Do as you usually do to get the best possible job, to work efficiently at what must be done, and to be as proactive as possible.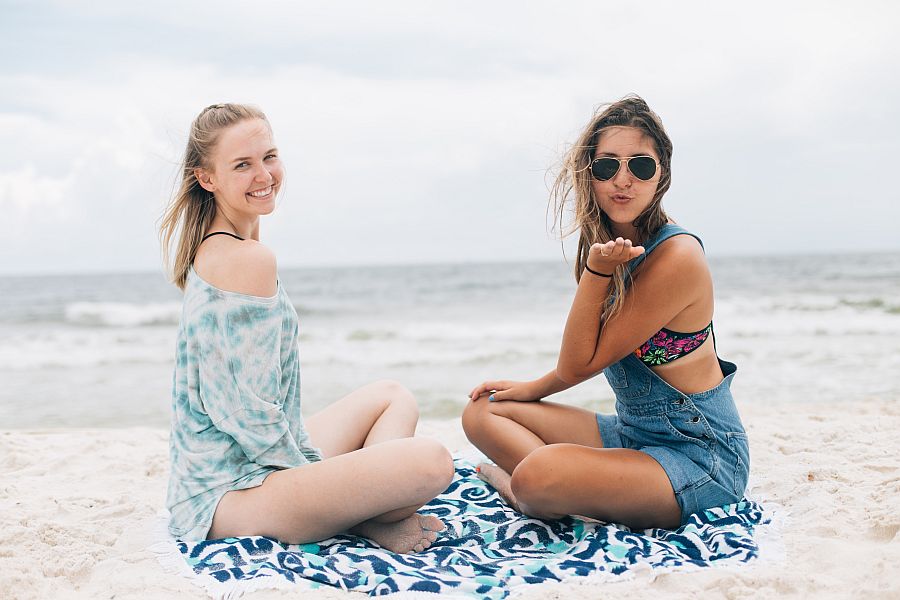 Click above
Your Daily Physical Experience
Your daily physical experience is a manifestation of your subjective activity.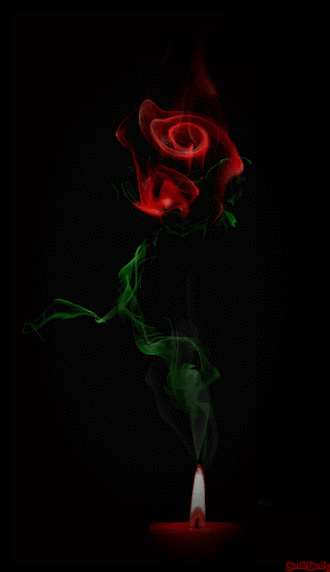 The world you experience around you is a holographic projection of your beliefs, thoughts and emotions. You exist within the body of your thoughts and emotions in physical form.
You live in your belief system and are forced to deal with it. This is a powerful learning method.
If negative circumstances are overwhelming you, you either change your attitudes and thinking feeding into those experiences or you continue to experience the results.
To do that you must be aware of your thinking and emotions. As soon as a negative thought or emotion comes up, immediately flip to a positive thought.
Recognize the negative thought emotion, dismiss it, and then replace it. If you don't take a second to recognize it but try to pretend it doesn't exist, you risk repressing it.
If you pretend negative thoughts don't exist, you allow them to continue unchallenged in your subconscious. Any strong thought passing into the subconscious will gather more energy depending on what is available to it.
The whole point of physical life is to learn responsible management and projection of psychological energy. If you do, you can solve your problems and create whatever you want in life. If you refuse, you just keep experiencing the things you are dwelling on and complaining about.
You are what you project. To change your world, you must change who you are.
MULTIDIMENSIONAL UNIVERSE
The New Paradigm of a Multidimensional Universe 
Multiple Dimensions Theory in Quantum Mechanics
Many-worlds interpretation of quantum mechanics, which according to a poll taken by cosmologists, was found to be as popular as the Copenhagen interpretation. This is the theory that comports with the content on this website and in our blogs and articles.
All dimensions occupy the same space. They are connected through conduits called coordination points or vortexes. These are areas of double or multiple reality.
These are also channels through which energy flows. Ancient civilizations, being more attuned to inner reality and the earth, knew where the most prominent points existed.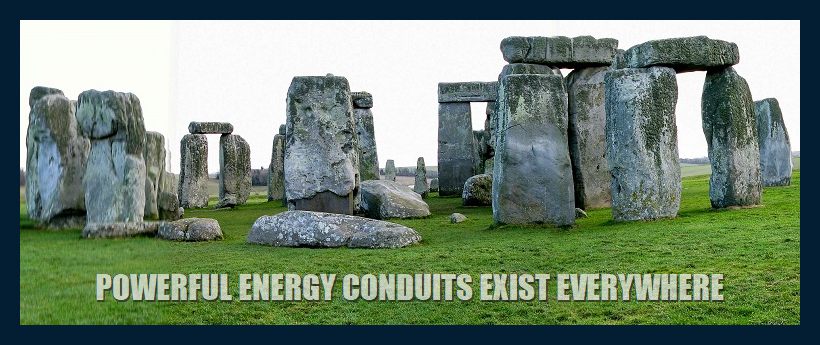 Certain times and places are more conductive to your intents than others. Your thoughts draw on the energy of the universe. The amount of energy available varies according to time and location.
Thoughts will manifest rapidly if they are intense or are in an area of coordinate activity. Your thoughts, however, are potent no matter where or when you are.
You can sense high energy areas. They will look intense and surreal, and plant and animal life will flourish in these areas. However, they can also be points of human conflict because people or groups may manifest their conflicting beliefs in these areas.
Click above
METAPHYSICAL DROPBOX LIBRARY

Helping you to create the life you want!.
Your own personal metaphysical Library.
The drop-down boxes & buttons lead you to profound & amazing metaphysical insights. The Solution to Problems. Manifest Unlimited Money.
---
Click on the drop-down boxes to find the information you need. Or scroll down to continue reading article.
Click above
Anything is possible.
Where there is a will there is a way.

THE SOLUTION to All of Humanity's Problems

RESEARCHING CONSCIOUSNESS SINCE 1975

Achieve all your aspirations with

POWERFUL

EN books
EARTH NETWORK BOOKS By William Eastwood

Anything is possible. Create your dreams. Start today!..

KNOW WHO YOU ARE: We need to wake-up within the dream, and enter our true life.
Anything is possible.

Create your dreams. Start today!
.

THE SECRETS OF THE UNIVERSE UNVEILED: A sample of chapter one of the EN course.


EASTWOOD: Magic Universe & Mind Power

 

Click on rotating earth

at the top of every page to navigate to daily affirmation page. (Shown below.)

Knowledge is money, power and love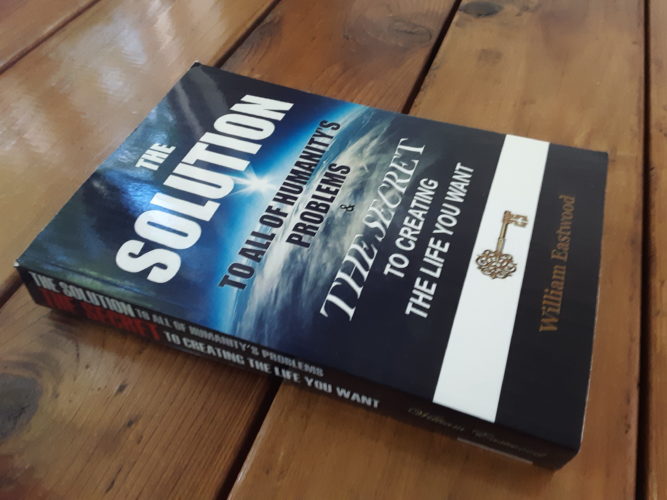 THE SOLUTION TO ALL OF HUMANITY'S  PROBLEMS & The Secret to Creating the Life You Want
By the author of this article.
New Edition 
6" by 9" paperback: 450 pages
List Price: $36.95.  Price: $25.87 You Save: $11.08 ( 30% )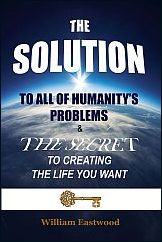 FIVE NOBEL PRIZE WINNERS VALIDATE THIS PHILOSOPHY. You have the power to create anything you want in life.
Groundbreaking complete scientific guide to create the life you want. A unique philosophy that bridges science, metaphysics & true religion. This extensive & easy to understand book reveals what may be preventing your success and what is preventing the success of civilization.
The invisible barriers that may be keeping you from achieving your desires or experiencing happiness, love and success can be evaporated simply by reading this book. You can then more easily manifest anything your heart desires.
NOTE: The content in this website is based on this book.
Additional description provided with eBook and on Lulu.com.
Other EN eBooks and paperbacks available.
Mind Over Matter:

Facts, Proof, Science & Evidence

– Mind Power Knowledge
© Copyright 2018, By: William Eastwood.



G.E.N.I.E.  Global Earth Network International Education
EN  Earth Network
Learn to direct mental energy to create what you want in life
How does my mind create physical reality?
Multidimensional self & powers of the inner self, soul & spirit
How can I learn to materialize what I want & manifest or create what I want with my mind
Thoughts form the body's health, weight, appearance, wellbeing & beauty 
Thoughts form matter & how to create the life & reality you want
---
Categories: Mind Over Matter Facts – Proof – Science – Evidence – Power – Knowledge. Mind over matter philosophy, schools, university, books and ancient knowledge. Mind forms matter & thoughts create reality. Mind is matter and you have unlimited power within you to create whatever reality you wish to experience. Click on our website & books to learn more.
Mind Over Matter:

Facts, Proof, Science & Evidence

– Mind Power Knowledge


G.E.N.I.E.  Global Earth Network International Education
EN  Earth Network
Open the doors to your unlimited potential. You create your own reality by your beliefs, thoughts & emotions. This fact gives you the opportunity to create anything you want in life.

Civilization's progress depends on the realization that consciousness creates matter.

A Positive Mind & Emotions Create Positive Events.
5 star books & education
.





All your dreams are now coming true!.

The concepts conveyed in this website are within these books.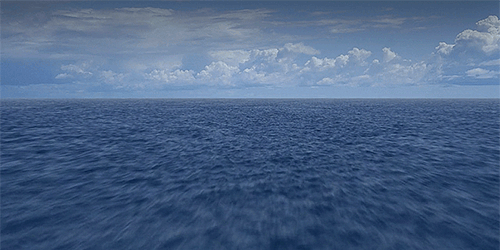 www.MindOverMatterPower.com