The Solution to World Problems: A Formula that Can Solve All Problems, Public & Private
45

EASTWOOD
45 years of research goes into every book
Do thoughts create matter? This is my true story
---
EASTWOOD: "At age 12 I was a shy 'nobody.' Middle class with no advantages and introverted, I applied the principle that thoughts create matter using visualization. I imagined myself a great architect and inventor solving world problems and in the limelight.
"By age 13 my solar homes were being built in my home town. At 13 years old a Yale Professor called my mother to ask me to work on his solar invention. By 18 I had a contract with the American Supply Company. At the Capitol of the constitution state the eyes of the world were on me as I unveiled a full-scale model of my modular solar system at the annual energy exposition in Hartford Connecticut.
As a freshman in high school I was excused from summer school to deliver my solar plans to a customer. I was certified to design, install and maintain solar systems after having graduated from MIT (Milden Institute of Technology) at age 18.
I was on track to reduce U.S. energy independence. Yet I dropped that solar work without hesitation because of the importance of the message in this book.  
When I was younger my research uncovered the source of most problems. This knowledge compelled me to found a corporation to change the world through education. But almost immediately after doing so the problem reared its ugly head and came for me.
As an activist, I wanted to change the world for the better. As a result of doing so, I was put in contact with those "forces" that maintain the status quo. Yet, the attempt to neutralize the message and vanquish the messenger failed.
The eradication of the Knights Templar in 1307 comes closest to the dynamics in play in my case. The solution contains the message, and my more recent book tells the story about what happened and why.
Trump's cruelty, and division are products of something that runs deeper than almost anyone realizes, and in America in particular. The nation's problems are only symptoms of the actual underlying problem I have warned people will be the nation's demise. I have clearly stated the problem even before Trump took office. The divisiveness, tearing people down, police brutality, vindictive courts, bullying, degradation and political chaos were clearly predicted by "The Solution…"
THE SOLUTION… is powerful enough that government officials previously removed it from publication. Explains the underlying cause of a divided world and contains simple methods you need to create the life you want. Be held down no longer, read this book while you can! Understanding will change the world as we know it. Open your mind now! Be free!
---
From the upper echelons of the scientific establishment comes a completely new definition of reality and the human being. The most advanced physics in the world tells us that accumulated knowledge in all fields is based on a false premise.
Curriculum from grade school to university will need to be entirely overhauled. The end result will be a complete change in consciousness that will bring about a new human with entirely new ways of achieving goals and solving problems. The solution provides the blueprint for a new civilization and new human.
We do have the solution to all of humanity's problems and that's precisely why I had to publish this book.
I am not the only one who thinks so. When I asked a preacher with two doctorates in theology to edit my book, he did so for free and then had this to say about the book:
"WE CAN LITERALLY CHANGE the course of civilization by lifting the race to a higher path through implementing the solution."
— Mario Fusco, TH.D., RS.D, B.S.C.
Humanity needs this information. The message is profound. We do have the solution to all of humanity's problems and that's precisely why I had to publish this book.
Explains the underlying cause of a divided world and contains simple methods you need to create the life you want at the end of the book. Be held down no longer, read this book while you can! Understanding will change the world as we know it. Open your mind now! Be free!
It is all here, in the solution.
.
Paperback / eBook DIRECT FROM MANUFACTURER – most reliable source -fastest delivery – lowest price
424 pages
EINSTEIN
---
"Striving for social justice is the most valuable thing to do in life.
"The person who follows the crowd will usually go no further than the crowd. The person who walks alone is likely to find himself in places no one has ever seen before.
"As our circle of knowledge expands, so does the circumference of darkness surrounding it."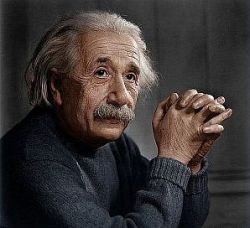 — Albert Einstein
---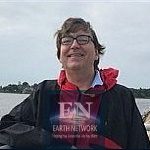 I advertised that I have the multifaceted solution to all of humanity's problems.  The solution is is to be found in multiple locations: 1. The book (below) 2. The four free EN sites and over 100 articles (below) and 3. The new science EN is introducing (also below). Together these represent the plan and solution as outlined on the about us page.
You can use the formula provided in the solution to solve all problems and to achieve any goal.
The 424 page 6″ by 9″ paperback explains….
The conflicts and difficulties in our societies and personal lives are showing us that the old ways are no longer working. From personal frustration to political discord, our difficulties are a symptom of the problem, but the problem is not what most people think it is.
It is just as easy to create personal and collective success. All we need to do is understand how we create our reality, what the errors are we are making and then adopt and project a new belief system.
No matter what is happening in your life or how bad or irreversible circumstances seem to be, whatever it is you want, it can be done.
The most beautiful experiences in your life have happened because you created them. Our eyes project the ideas we form from energy into the grid of physical reality. Our bodies create words and sounds in the same way.
---

Wouldn't it be nice if there was a kind of magical solution to all your problems? There is, and I am not pitching a religion or cult.
If you seek love, money, freedom, or something very vital and important to you, and are willing to get "The Solution," it will change your destiny! It is a truly amazing way to create the best possible reality for yourself and others!
---
It is time for us all to realize the beautiful nature of who and what we are.
.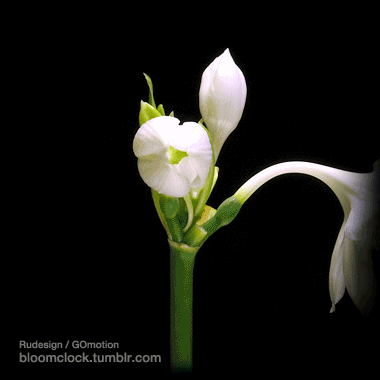 Once we correct the mistakes we are making through understanding the source and nature of those errors, we can release it all and begin anew.
This is what the solution helps you to do.
To have the  love and relationships you desire most, or to manifest your most desired goals requires only a simple awareness of how you actually create the events of your life.
Know your real self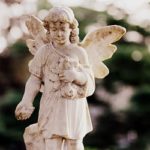 We are born as our pure inner self I call the Godling, with its many powers and positive propensities. During our domestication in childhood, however, we internalize our ancestor's worldviews.
The false self resulting degrades others and spreads emotional poison. This is civilization's current destructive dilemma. This 'virus' — imposing our negative definitions and resulting emotional poison via education, domestication, bullying, degrading conversation, excessive controls and regulations, incorrect 'justice,' terrorism, etc. — is bringing the entire civilization down.
If we cleanse civilization of these ideas and teach the new consciousness science paradigm, trust of human nature and our goodness or Godling nature, a different, more beautiful world than we can now fathom will evolve.
---
"When it comes to the current conditions in our country and in the world, we can do better than this. Take your country back from primitive superstition, violence and ignorance."
— William Eastwood
---
Enter a better future.
The "Dragon Slayer Prophecy" foresaw all of this.
Knowledge can change the world as we know it.
---
Put an end to starvation in the world... children suffering... human rights violations... conflicts and more by buying a book. (see: EN mission statement).
When you buy a book, consider it a donation helping people around the world (see: Mission Great Civilization).
---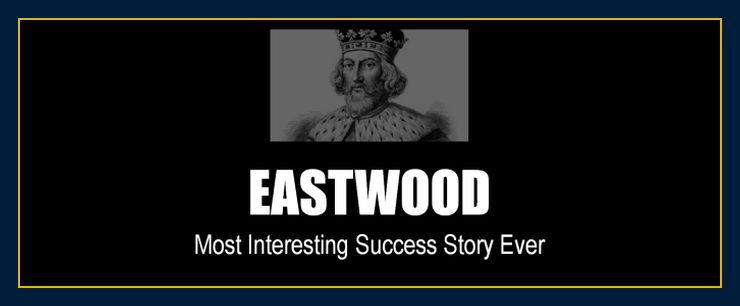 ---
The Solution to All Your Problems.
The Solution to Poverty.
The Solution to Crime.
The Solution to Social Problems.
The Solution to

 All Humanity's Problems.
Discover What
Is Holding You Back.
Begin Your True Life.
Be Who You

Want to Be.
Have What You
Want to Have
---
"There are only two ways to live your life. One is as though nothing is a miracle. The other is as though everything is a miracle."
— Albert Einstein
---
---
THE SOLUTION TO ALL OF HUMANITY'S PROBLEMS
&
The Secret to Creating the Life You Want
---
First edition review by Scott Aronson.
Eastwood's prodigious first book is a powerful statement criticizing science, religion and psychology as the cause of all our current problems from school shootings and political dysfunction to the inability of ordinary people to live happy and successful lives.
"When it comes to our human nature the official academia has got it all wrong," says Eastwood. "Parents, institutions and society have imposed disempowerment and guilt trips upon us for five thousand years."
Eastwood certainly gets to the core of the matter: In the first two chapters Eastwood lays down what will form the bedrock of his proposition that human nature is good with Nobel Prize winner's science. "The science," he says, "reveals mind forms matter. This point gives validity to his premise that scientific and religious definitions of human nature create rather than primarily describe our human nature.
The book is well organized because this flows seamlessly into his next, and perhaps main point. "We have all-unknowingly created a counterfeit human being" Eastwood coins the parasite, which he describes as a powerless bully and degrader. The parasite is responsible for civilization's problems, he adds.
He brings you on a learning journey describing how the parasite has developed from ancient thinking, and how societal misconceptions transfer from generation to generation through domestication.
Children are born with powers and positive propensities which he pioneers as the Godling. The Godling with its inbuilt trust in the goodness of life and people, he explains, naturally radiates what he calls mental sunshine and spreads it throughout society. The Godling's natural use of the law of attraction, he adds, combined with great expectations leads to good outcomes in all areas and a vibrant civilization.
"Our social system, institutions and government tend to restrict us," Eastwood explains, "because of an underlying distrust of human nature that comes from the parasite's degrading and distrustful views. The parasite and its institutions," he adds, "spread emotional poison which infects civilization." He cites the beliefs and policies of the current president of the United States of America as an example.
Eastwood provides multiple chapters for a new criminal justice system that outlaws incarceration in favor of Restorative Justice and heals the nation of the parasite and social diseases. As many chapters are devoted to a new education philosophy and proposed education system that will preserve the Godling and generate a life-long thirst for knowledge.
The book ends with several chapters on human identity as an expression of the original consciousness, or God-force that creates us. By adopting identity, he says, we give specific expression to the nature and abilities of the divine force. The author also believes that each and every event in our life lives on and can be relived at any time for eternity.
In the category of New Thought, he presents his conviction that human nature is divine and eternal, a part of God, not separated or sinful, nor broken due to accident and misshapen evolution.
I agree with the author's point of view that people who belittle others hold negative views of human nature and cause our problems, be it Hitler or a common bully. I think his premise is therefore valid. It is solidly presented in extensive scope and detail and of course backed-up by those voted the smartest people in the world.
The scope of the book is unmatched in that it overlaps philosophy, science, theology, psychology, social science, criminal justice, education and self-help and then connects them all.
It is a daring, distinctive and extraordinary work, that in my opinion should be in every library and household, and required reading in every classroom and lawyers office.
---
This early edition was given a five star rating by Scott Aronson.
The book has been improved several times since then.
The solution to our problems is also to be found on our four affiliated websites. I explain how the philosophy in the solution changed my life and evolved beginning when I was seven years old.
---
FOUR SCIENTIFIC EDUCATIONAL SITES — ONE PHILOSOPHY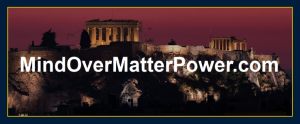 A singleAMAZING philosophy!
100's of articles!
4 EN websites!
They are meant to be used together.
Click between them!
Knowledge that will change the world as we know it.
TWO BOOK SET
---
The two books are complimentary: The first contains the whole message and the second book is the proof it works.
The intercepted message..
The solution is in "The Solution..." which you can immediately apply to your own problems. When the majority have done the same, we will be on track to a new civilization.
.
Paperback / eBook DIRECT FROM MANUFACTURER - most reliable source -fastest delivery - lowest price
424 pages
.
The philosophy

has

been tested
---
The story about what happened, and the proof it works.
After the success of my visualization at age 12, I imagineered how I would develop my full potential and solve world problems in "The Dragon Slayer," a fictional book. As strange as this sounds, in a bizarre twist of events, fiction became fact when the content of the book became my actual life experience.
A Dragon Slayer needs a dragon and so as soon as I committed to my mission a "dragon" appeared.  Not a flesh and bones beast, but something far more hideous.
There is no other story like it on earth. Not even this beast was more powerful than my thoughts.
.
Paperback / eBook DIRECT FROM MANUFACTURER - most reliable source -fastest delivery - lowest price
.
Paperback published May 11, 2021 / eBook (above)
There are many problems in the world today
---
You have goals and ambitions. Yet obstacles from governments, institutions and others may hold you back.
When we focus on all these obstacles, we feel overwhelmed. Yet, we do have the solution to all these problems within us. When we recognize that the old ways no longer work we can turn to the principles of consciousness science. The way in which we use our mind determines if we are able to solve our problems or not.
We are more powerful than even the most challenging obstacles. When we realize this, we can solve all problems and achieve our goals. What we want in life then becomes possible to achieve. Our ambitions are realized.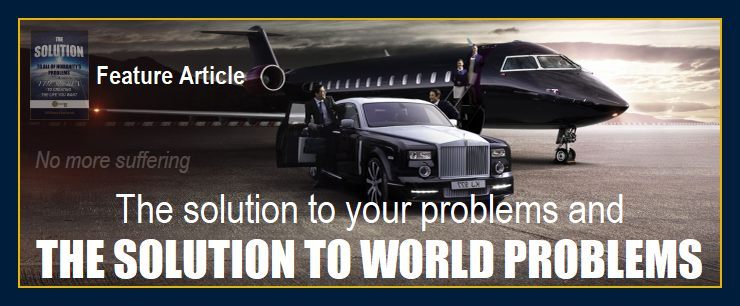 We've seen explosive growth in these concepts across all borders recently. Besides the scientific discoveries gaining attention around the world, their is a rush to acquire practical knowledge. Individuals and governments want to apply the new science to solve social problems within their countries.
People want to learn how to use this new knowledge to solve problems and improve their lives. Accordingly, we are providing the information millions are asking for.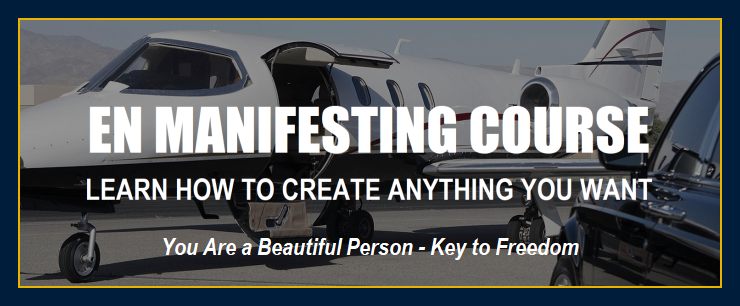 You are bigger than any problem in the outer world. All problems, both public and private, can be solved, and more easily than most people think.
There is an entirely new kind of humanitarian effort to solve global problems and bring the world together. This is a democratic solution for the people by the people. We are changing thinking in a way that ends up changing reality.
Click below for the astounding facts.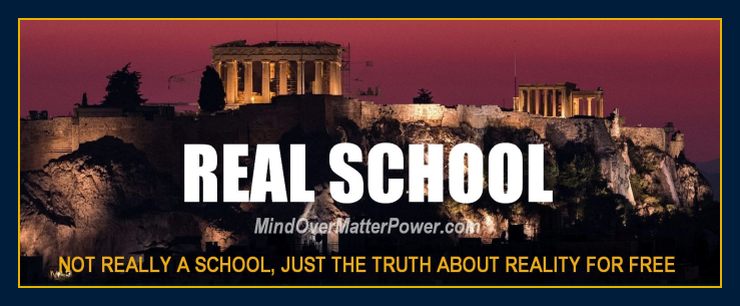 What do we do when we realize that everything in the world is in shambles and/or our life is full of disasters?
WE START AT THE BEGINNING
---
The first step is to understand why. Problems and disasters persist because most of what we have been taught is not true. We are not powerless to change our reality. Our thoughts create our reality.
If what we have been told about reality is not necessarily true, the second step is to learn more. Because our early education was based on a false premise, our methods of achieving goals and solving problems do not work. Therefore, we must learn what does work and then implement it. As with any skill, practice makes perfect.
If our thoughts create matter and we control what happens in our life, we must change our thoughts. Even if we are not convinced that our thoughts create the events we experience, we can at least test the idea by pretending that perhaps our thoughts do create our reality while implementing new positive and constructive thinking habits.
In doing so we begin to remove limitations that previously held us back. When we implement positive thinking, we will see the results in our own life. When we see first-hand evidence that the process works, we can begin a more thorough process of dispensing with those beliefs, thoughts and emotions that may hinder us.
Our limitations will try to re-exert themselves because beliefs are like people in that they will fight for their survival. Continued learning, positive thinking and affirmation technology will help when we cannot seem to get rid of the programming and negativity in our mind.
This is when we can help you.
Our publications are based on over 45 years of research and application.
TRANSFORM AND IMPROVE YOUR LIFE IN EVERY POSSIBLE WAY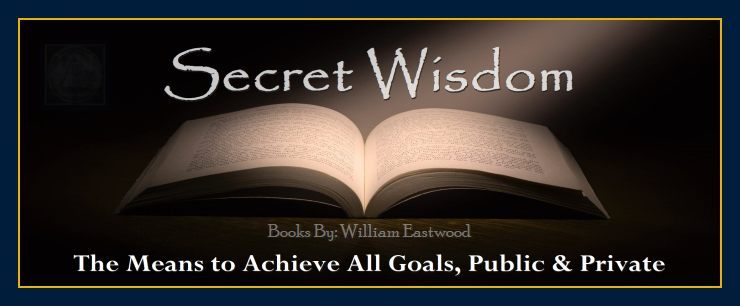 If you wish to go to the next level and support the improvements that our work is bringing to the world, take a book with you.
---
Put an end to starvation in the world... children suffering... human rights violations... conflicts and more by buying a book. (see: EN mission statement).
When you buy a book, consider it a donation helping people around the world (see: Mission Great Civilization).
---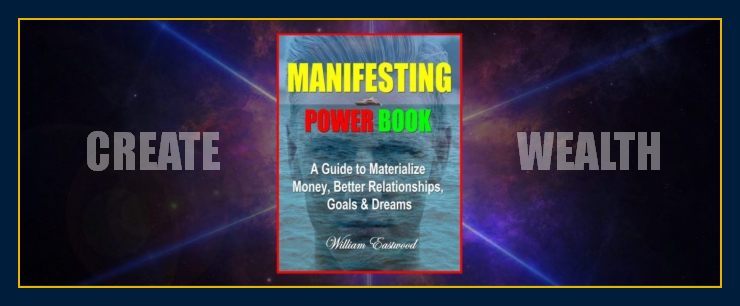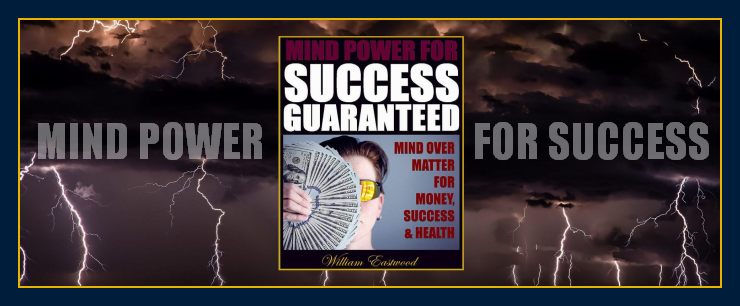 If you are unable to afford a book, the daily affirmation page can get you started on your way to materializing all your goals and aspirations.
Affirmations are the science of reprogramming the mind for success. Everything we have been taught is wrong, yet our beliefs and thinking habits often resist our efforts to change them. This is why our affirmation science is needed. We are providing what the people of the world are asking for.

Click on the spinning globe at the top of any page to go to the day's affirmation page.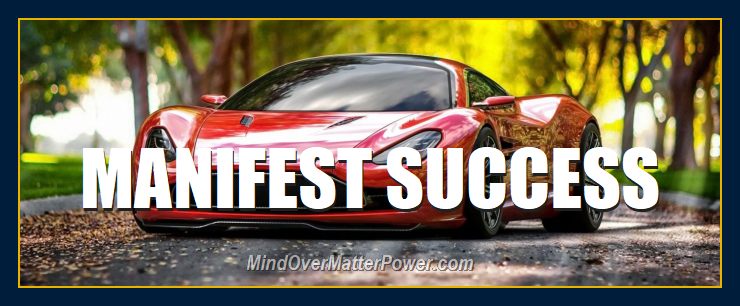 Eastwood founded the Altruistic Movement (below).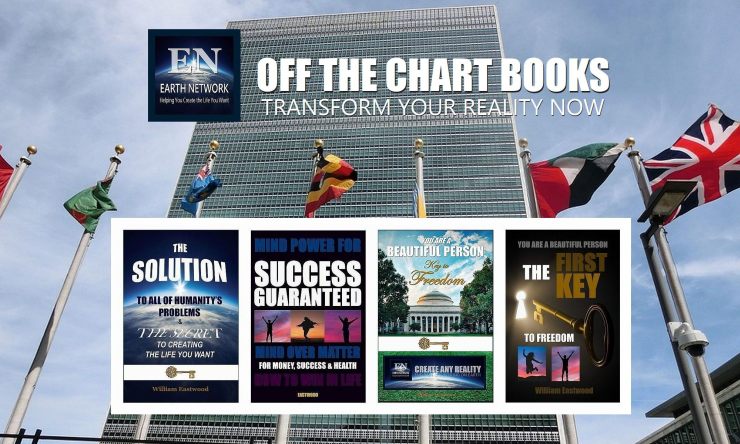 WILLIAM EASTWOOD
Author of Earth Network articles and books.
"I appreciate people supporting my work because I paid a high price to be the first to bring this knowledge to the world.
What do you want to create? Eastwood's methods of achieving goals are based on new scientific paradigm of University of London physicist David Bohm, a former protégé of Einstein's and over 45-years of research and application. These methods work. Begin now to create the reality you have only dreamed of with William Eastwood as your guide.
THE LANGUAGE OF BULLIES, cruelty, and division are products of a deeper entrenched problem in the U.S. in particular. The nation's problems are only symptoms of the actual underlying problem. Read more.
There is an amazing story behind this site and books. There are huge changes taking place in the world. The forerunners are running up against those barriers that prevent progress in the world.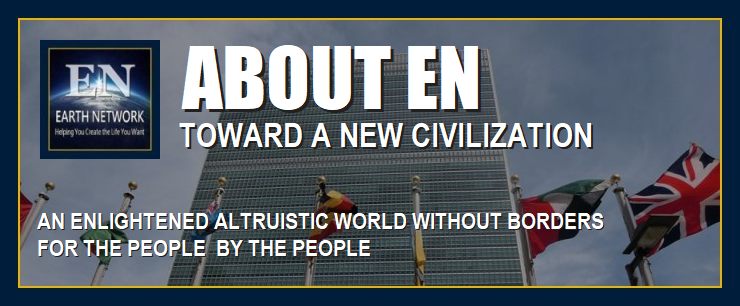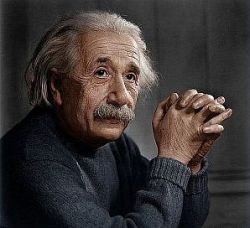 "Great spirits have always encountered violent opposition from mediocre minds."
― Albert Einstein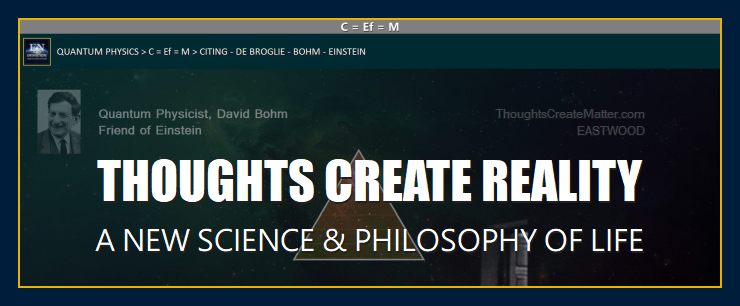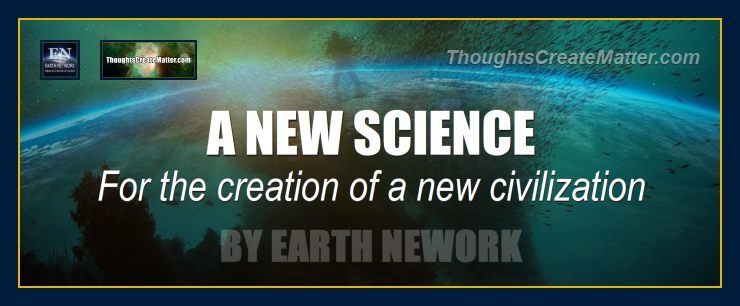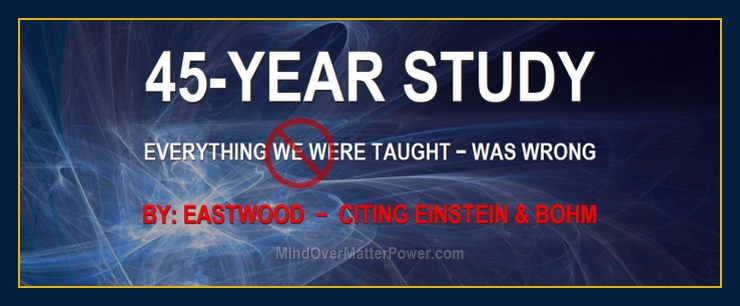 ---
Click above to learn more
---
My story is a success story achieved against all odds.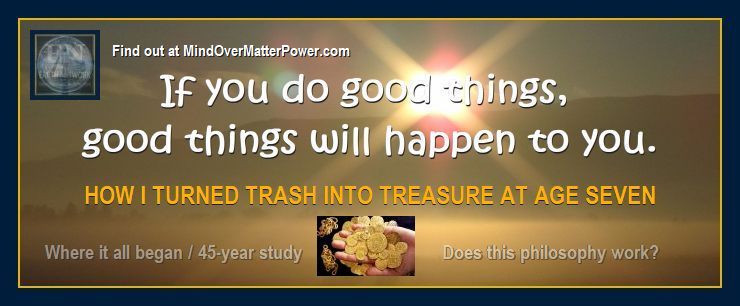 You are in control of your experience. At any time, matter can be completely changed by the activation of conscious thought. Your environment is a product of your thoughts and emotions. By projecting the specific thoughts and emotions that embody your desires you can immediately begin a process of change.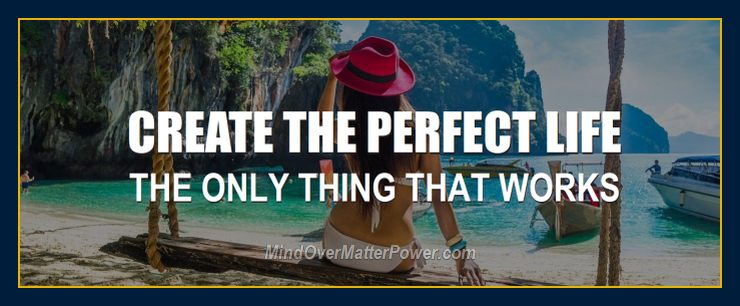 Our ThoughtsFormMatter.com website has also has important articles.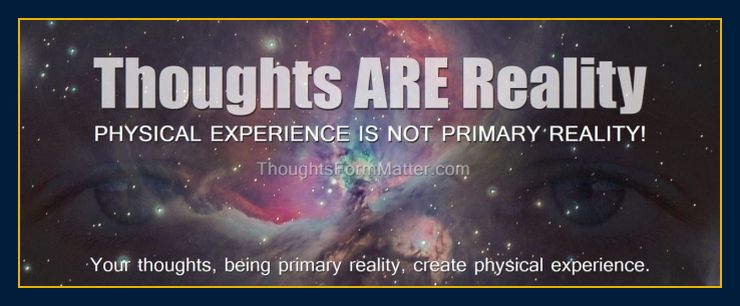 Your senses project your reality and then perceive that reality.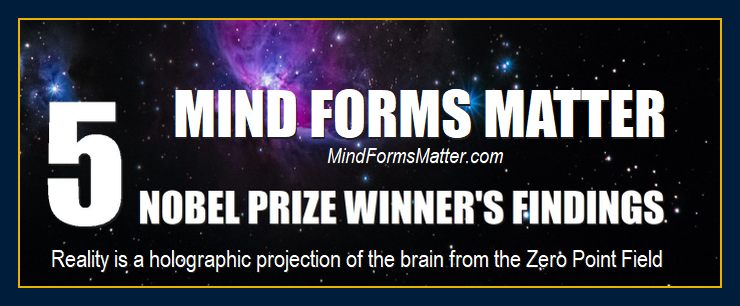 TWO OF 12 POPULAR BOOKS BY WILLIAM EASTWOOD
  
THE FIRST KEY: $3.99

Phoenix

International 5 STAR Review
Verified Purchase

I have read many reviews on many books which rave about the content. However, this is the book which sets it all out: scientifically describing how we create reality. Go on ,I dare you, pick it up and read it…you won't, no can't , be left in the same place when you have finished it. Essential information is contained within. You have been warned!!
Paperback/eBook.
Take your country back from primitive superstition, violence and ignorance.

Enter the new future
Knowledge can change the world as we know it.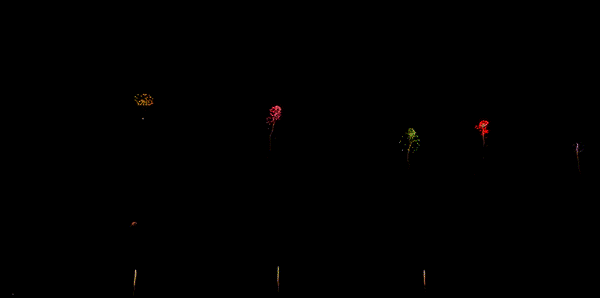 The Solution to World Problems: A Formula that Can Solve All Problems, Public & Private
Copyright © 2021, By: William Eastwood