---

What Is a Unifying Principle? A Way to Unite Civilization & Create a New & Better Future for Humanity
---
What is a unifying principle?
What is a way to unite civilization and create a new and better future for humanity?
I will answer these questions now.
We are implementing a global unifying principle, that although small now, will grow. We are gathering people together to intend and imagine specific world events that will be highly beneficial.
You can change the world
---
.
A scientific paradigm originally introduced by Albert Einstein's colleague is now being applied to stop Putin from doing further damage to nations, to protect people globally and to get grain to those in need. We can and are addressing all issues with this application.
A new hobby or interest can serve as a unifying principle for an individual if it brings newfound order to a person's mind and organizes their  beliefs and thinking around the new interest. But what we are looking at here, is a unifying principle for the entire civilization. The only possible unifying principle on that level is a new and accurate scientific paradigm that displaces what is proven to be an inaccurate scientific paradigm. Nothing else would be powerful enough to unify the entire world in a consistent and long-term manner.
What is a unifying principle to unite civilization?
---
A unifying principle is an idea that unites. Our world is increasingly divided because science is no longer the unifying principle on which the majority of the world's population can agree. A stubborn adherence to materialism / physicalism is the root cause of everything from terrorism to political authoritarianism, and for this reason many are leaving it in favor of religion and various cults — cults and religions that are even more inaccurate and damaging. This splintering of worldviews on the part of millions is the cause of the disorder we are experiencing in the world today.
The materialistic view should have been abandoned in light of the last 100 years of discoveries in quantum physics, yet because of its hypnotic effect, it has not. Because global thinking is based on a shaky and nearly inconceivable core of an accidental universe lacking meaning, many theories and ideas stemming from this false premise create chaos.
Lets look at current problems before returning to the science and broader picture of world problems.
The Altruistic movement
---
If we implement the new science, where does this lead?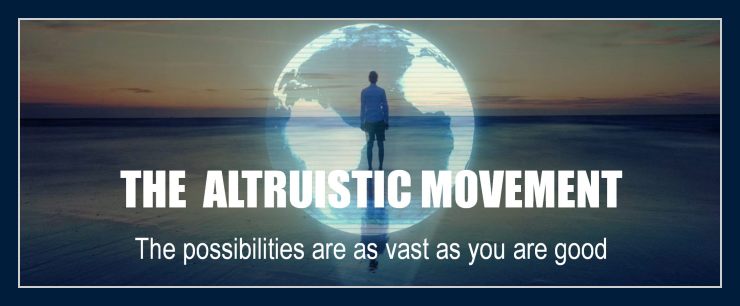 A new way to save democracy
---
We may have a long-term way to save our democracy that doubles as a unifying principle for the entire civilization. It depends on people's willingness to look at some new science recently published at the Massachusetts Institute of Technology (MIT). The science has been aired on NOVA and PBS.
The science explains how the brain shapes events according to what a person is convinced exists, even if it is a crazy conspiracy theory. Beware, though, because this science is very different than what we all learned in school.
Division in the U.S., Trump's attack on democracy, radical thinking in general, and even Vladimir Putin's actions can be understood and eventually prevented through the lens and auspices of this science. The science itself originated with a colleague of Albert Einstein, physicist David Bohm. Now contemporary and vowed accurate by many, this science is generating disruption in the scientific community. While it potentially offers solutions to the world's problems, it dramatically conflicts with materialism, although it is not adverse to elements of both science and spirituality. If it can get past this roadblock, we may be looking at the answer to our world's problems. Not just one problem, like Putin, but all of them.
In 1949, Einstein lost an argument in support of Bohm with the president of Princeton University at Berkeley, and this may be the reason why the science didn't reach the world during its inception.
That science may be able to save democracy, and that is only the beginning.
The cause of problems in the U.S. is the same cause of the Putin terror war. The reason why democracies are failing is because we may have missed the science that holds that answer to prevent the actual collapse of civilization itself.
Scroll down to continue reading article.
Non-linear time thinking
Non-lineal time thinking is a powerful unifying principle for humans that can shift everything and place an individual in control of their life. This quantum leap in perception will render all fear mute. As the tornadoes of fear subside, a newfound peace and tranquility overtakes the emotional mind. No situation or disaster in the world can be honestly feared and so fear no longer has a stronghold.
When we adopt the non-linear time unifying principle, the content of our mind shifts automatically. More and more we focus on what we want with the feeling that it has already arrived. As we do this we build a bridge with our imagination to a different set of probabilities. We see our dreams and purpose manifest and we quicken the arrival of everything we have ever wanted in life.
The content above is from "The Altruism Code – Your Protection."
We have a plan
---
This book explains how you have the means to remain safe no matter what is happening in the world around you. Easy to understand guidance that gives you control over events.
We have a plan to save democracy and to protect you from threats of harm in more than one way.
A code on which to base a new system of laws and individual protections unlike anything you have seen before. Published by William Eastwood on October 8th, 2022. This legal reference and simple guide will amend U.S. law and form the basis of international law, but it is also packed full of practical advice you will not get on the news. This treatise will be in hard copy and eBook format to the public as an integral portion of William Eastwood's plan to save democracy and more.
This is a constitution for a global democracy and also provides powerful guidance for the individual.
This book explains how you have the means to remain safe no matter what is happening in the world around you. Easy to understand international philosophy gives you control over events.
What is the holographic universe?
---
The reality around you is a projection of the mind, brain and five senses, according to physicist David Bohm, who was a friend and colleague of Albert Einstein. Einstein called Bohm a "kindred spirit."
William Eastwood arrived at the same conclusion in the previous century through the paradigm of subjective science.
International Philosophy
---
The mind does filter perception on a conscious and subconscious level according to what you believe, think and feel. That alone will cause you to notice things that could help you achieve those goals you are focused on. However, so far, I have only mentioned perception.
The mind creates and projects. The projection is composed of consciousness. This view is supported by the science.
Reality is an ongoing projection, there are no beginnings and endings because there is no time, and each person is a separate dimension of reality created out of the substance of their own consciousness. When four people enter a room, there are four rooms. Each person collapses one room from an infinity of probabilities. The projection is created on inner levels of consciousness by what you believe, think and feel. This is international philosophy — the facts of reality, which I knew at age 12. With that as my starting point, the past 45-years have led to many practical insights that I share in my books and free articles.
Your senses construct the reality they perceive. If you do not see the objects behind you, they do not exist physically. There is a field of infinite probabilities behind and around you. When you turn to see what is there, in that moment you collapse an infinite range of probable events into one specific scene and set of physical objects and events.
Each of your five senses collapses the sense perception it is in charge of. Your eyes specify one probability visually. You are actually surrounded by an infinite field of probabilities, but your physical eyes can only tune into one probability. When you use your physical eyes, you do not see the millions of probable realities that surround you in the spacious present.
All your sense perceptions are coordinated so each perceives the same probability.
This is backed by the science of Einstein's colleague, quantum physicist, David Bohm. It is also proven in the double-slit experiment.
This is a subjective science that has a heart and soul. Consciousness is universal and fundamental. Consciousness projects itself into matter. The mind constructs the physical environment and the body. Being universal and fundamental, the nature of the universe hinges on the nature of consciousness, and consciousness is altruistic.
Individuality is a very real expression of consciousness, and therefore the individual is altruistic. By its very nature, consciousness is altruistic and intelligent.
We have an intelligent and altruistic universe that comes to know itself through its individualized portions. You are the portion of this infinite, intelligent and altruistic consciousness that wears your name. 
You are the portion of this infinite, intelligent and altruistic consciousness that wears your name.
Holographic film is unique in that if you smash it into pieces, each piece will project the whole image projected by the entire film before it was smashed. In the same way, the holographic universe paradigm tells us that the individual projects the whole universe. This is only possible because on deep inner levels the individual is connected to the entire universe. Individuality does not contradict unity. The altruistic intelligence of the entire universe is expressed through individuality. In a way, each individual is a different version of the universe.
Because the universe is of good intent, so is the individual. However, the individual is given freedom. This means that the individual can believe otherwise. When this happens the individual projects his or her beliefs into events that reflect the belief that the individual is not altruistic. The nature of your life reflects what you believe you are. Your life reflects your beliefs as to the nature of reality. If you believe that reality is cruel and competitive, then that will be your reality. This is the mistake the human race is making.
This is why Albert Einstein said that believing that the universe is friendly is so important.
In the holographic universe paradigm, we create our reality. Each individual is the author of their reality. When you believe that the universe is altruistic and cooperative, your beliefs are in line with the intrinsic reality of consciousness. If you believe that the universe is uncaring and that you are undeserving, then you project that set of beliefs as your reality. You are creating what you believe, think and feel. If your assumptions are negative, that is what you create and experience. This is why I say that we must believe we are good and base our civilization on this firm belief in our goodness.
In fact, because we have not been doing that we have division and chaos. Poor behavior, incarceration and division are a product of the negative and inaccurate mainstream materialism paradigm (materialism / physicalism) expressed as the beliefs, thoughts, feelings and resulting behavior of the individual.
You are a beautiful person and your nature is good. 
You are good and the universe is kind.
You must believe that. It is true.
International Philosophy
---
The unhappiness and division in America is due to Americans thinking they know it all. They have not found answers, happiness or peace because of their beliefs. The world's problems are a result of using the wrong scientific paradigm to try to solve those problems.
Your immediate reality is a composite of your own life force projected onto a platform that is like an invisible stage we share with others. We telepathically agree on where and when we are. These are the rules of the game we agree to when we enter the physical system (a specific range of electromagnetic frequencies).
You have full freedom to create whatever you want within the boundaries given. The intellect creates beliefs, thoughts and feelings and the inner self uses these as a yardstick to create events. There is a time-lag between subjective activity and its materialization. Emotions, however, manifest quickly. The time-lag protects you from having fearful and negative thoughts of your own manifest instantly. The momentum of other thoughts and emotions modify your fears so that they do not blow up in your face.
FEATURE ARTICLES & BOOKS
QUANTUM PHYSICS MIND-BRAIN MODEL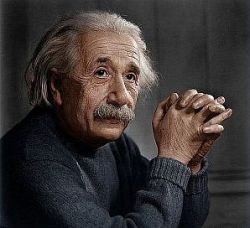 "Reality is merely an illusion, albeit a very persistent one."
― Albert Einstein
JOURNEY OUT OF THE ILLUSION
A guide out of the illusion.
There is a journey we must all take.
---
If we are going to create what we want in life and if we are going to survive as a global community, we must be willing to understand how we create our reality. This involves looking at the implications of what Einstein and a group of leading physicists discovered about reality that the media did not properly report to the world for a number of reasons.
45

EASTWOOD
45 years of research goes into every book
NEW RELEASE
We are losing our democracies around the world because traditional science has not changed its basic premise. We are denying reality meaning and a heart. It's not just the implications of quantum mechanics that are being largely ignored, there is also the matter of people who know there is more to life than meets the eye. Millions of people have had experiences from premonitions to near-death-experiences that materialistic science cannot explain.
The hard problem of consciousness, the inability of materialistic science to explain human experience, and the unanswered big questions indicate that the foundation or premise of traditional materialistic science is incorrect.
John Archibald Wheeler — who carried on with Einstein, Niels Bohr and other greats — is the world's most prominent early physicist to suggest that the world may not be entirely physical. He tells us that everything is information, and that consciousness is fundamental to reality.
The world's populations are splintering into many conflicting belief systems because of the lack of a solid central premise people can agree on. We lack a unifying principle in the world today. The disagreements that lead to turmoil and conflict are due to people holding a variety of belief systems.
"Our civilization must be based on a single scientific paradigm everyone can agree on in order to heal division and function properly.
"But it has to be the right science"
— William Eastwood
The right science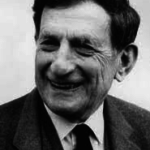 A good science
---
This is a good science that empowers the individual. It can bring us a future of unimaginable beauty. There are possibilities for the human race beyond our current world problems. We need to be aware of what we are aiming for. We must hold the goal in steady focus in order to prevail.
The problems we face in the world today are symptoms. If we do not solve the underlying problem and change the world's thinking, additional corrupt players in politics, climate change and existential problems will continue to besiege us.
The science we are following — materialism — is NOT working. Bohm's science will solve the world's problems.
Our five sites present you with a cohesive science, worldview and practical life philosophy that will unify the world by 2050.
HUNDREDS OF ADVANCED FREE ARTICLES

Knowledge is power — Earth Network

A philosophy that works like MAGIC!

Secret wisdom
---
"The most important decision we make is whether we believe we live in a friendly or hostile universe.
"The most important question a person can ask is, 'Is the Universe a friendly place?'"
― Albert Einstein
DAILY AFFIRMATIONS AND GUIDANCE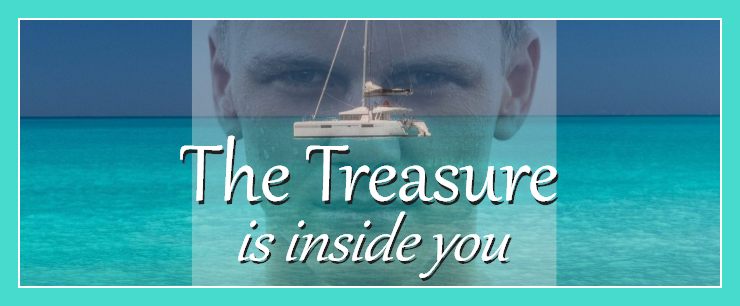 Click on the spinning globe at the top of any page to go to the daily affirmation post.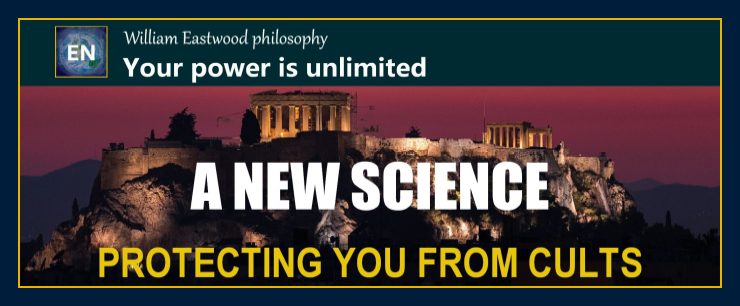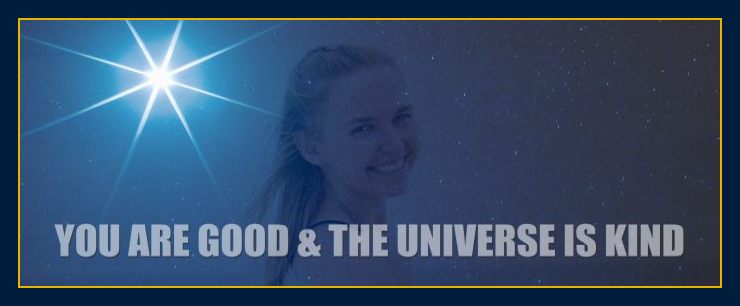 Our sciences, universities, media and people of all faiths need to realize that quantum physics and natural human experience gives us a new picture of reality and unifying principle upon which a new civilization can be built. The unifying principle to which I am referring is not quantum physics exclusively, but to the inevitable conclusions about reality that it points to. If you interpret the science correctly it can explain the true nature of reality.
Everything from David Bohm's holomovement and Hugh Everett's multiverse can be assimilated into a single unified new science that explains more than just dry facts. The single unbroken energy that composes the holomovement is the same energy that fuels your thoughts, sense of love and purpose, and explains near-death experiences.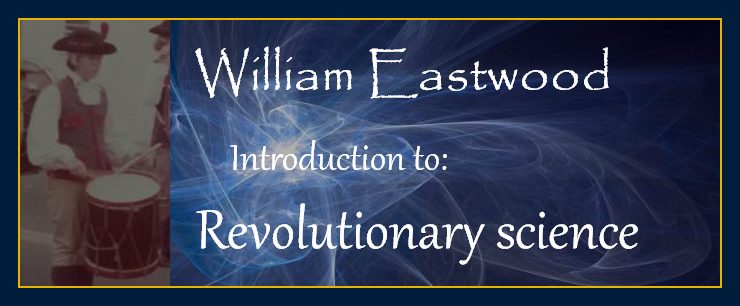 Multidimensionality and simultaneous time means that the sweet and very real experiences you hold most dear in your heart continue.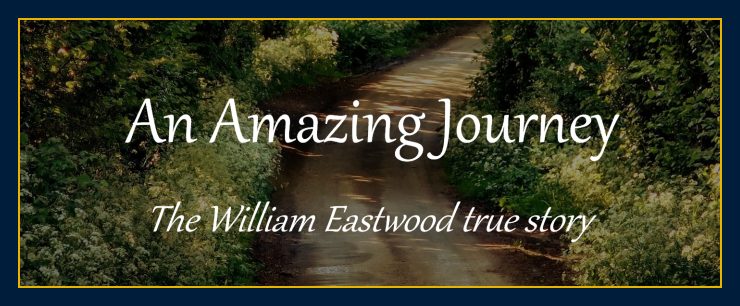 The universe works in magical ways and can bring you anything you can imagine. The article below tells you how to become biologically younger and enter the best possible future — a world without borders.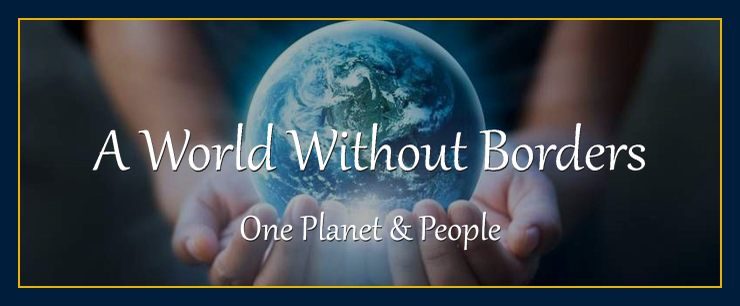 "Each person reads and experiences reality according to what they believe exists. If they hold a view of reality within themselves that is inherently limiting and/or negative, then this inner subjective reality and nothing else is projected outward into events and experiences so that everything conforms with their beliefs. They then cannot see anything outside of their own worldview. In effect, they become blind to any information that would free them from their inner and outer restricted reality.
"The negative focus on perceived enemies or opposition combined with the overlooked and unchecked power of consciousness and focus has been causing the world severe problems for a very long time only because we do not see the obvious.
"The solution is to understand that consciousness is altruistic.
"The people that seem evil don't believe that the human spirit is basically good, and that's the problem.
"My work is to explain that this is a scientifically validated fact in order to bring an end to global conflict and assist humanity in advancing into a new stage of incredible fulfillment, both private and public."
— William Eastwood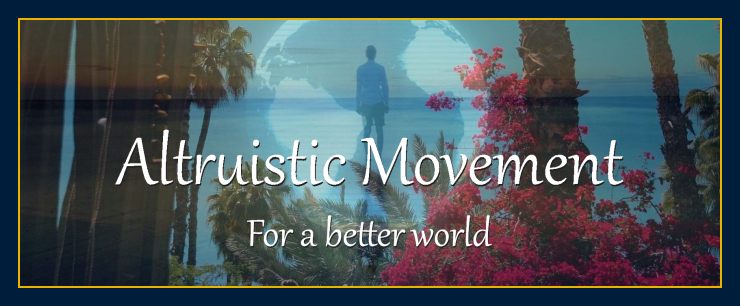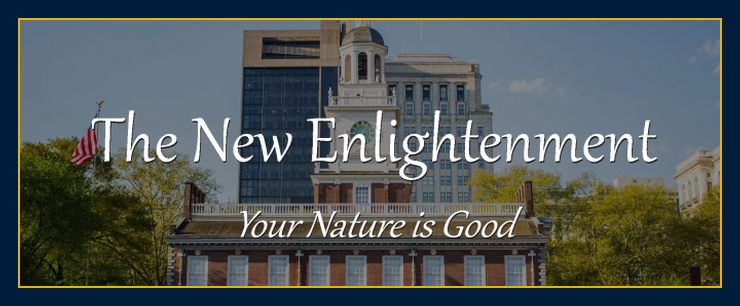 What is a way to unite civilization and create a new and better future for humanity?
---
What is a way to unite civilization and create a new and better future for humanity?
There is a potential unifying principle strong enough to unite our civilization. It does exist, but it is not widely known.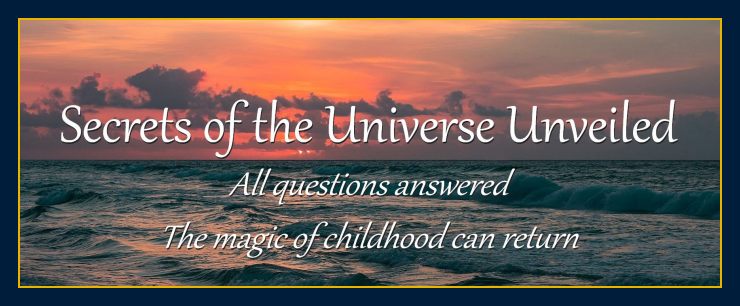 We are no longer united by a single mainstream belief system held together by a single scientific establishment authority, yet the world's thinking must be based on science. The problem is that materialism contradicts personal experience. If science expands by recognizing the facts of recent discoveries it will become a unifying principle for civilization once again.
The scientific establishment itself consists of people, and as we know, people can be divided in their thinking. The top echelon of scientists in the world have presented their discovery, and the establishment has denied it. If we as a people cannot sway the establishment to look at the new paradigm, we must create a new scientific authority that will.
To do that we need only listen to the world's greatest minds.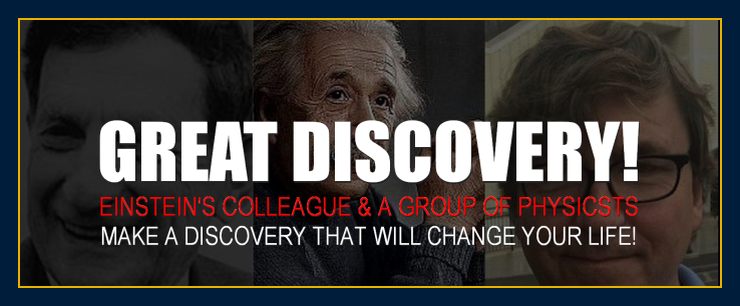 Until that happens, we and others like us must serve as a temporary authority and unifying principle until we or someone else proves their ability to become a permanent new authority and unifying principle for humanity. The first and last books I have written are the best tools we can offer the world to create awareness and ultimately acceptance of the new and more accurate scientific paradigm.
45

EASTWOOD: 45-years of research goes into every publication
---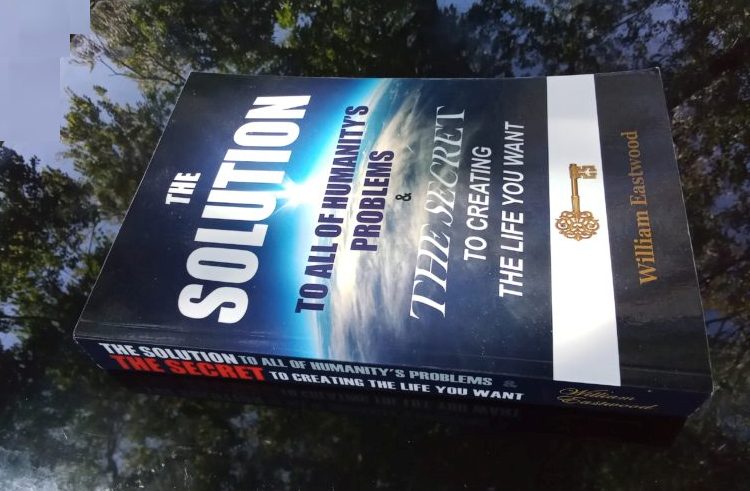 The mechanistic worldview screens perception. Those who hold it cannot recognize the discoveries of Einstein and a group of leading physicists (I reveal in my latest book). The new science disenfranchises classic physics and traditional mechanistic science.
A unifying principle is something everyone can agree on. It could be a scientific paradigm or a single best-selling book that enlightens many people as to the credibility of a scientific paradigm. A sudden acceptance resulting from any viral trigger could serve to awaken enough people to create a paradigm-shift. That is what my first and latest book are designed to do.
QUANTUM PHYSICS MIND-BRAIN MODEL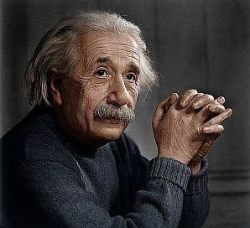 "Reality is merely an illusion, albeit a very persistent one."
― Albert Einstein
JOURNEY OUT OF THE ILLUSION
A guide out of the illusion.
There is a journey we must all take.
---
If we are going to create what we want in life and if we are going to survive as a global community, we must be willing to understand how we create our reality. This involves looking at the implications of what Einstein and a group of leading physicists discovered about reality that the media did not properly report to the world for a number of reasons.
45

William Eastwood's 45-years of research brings you a new understanding of reality
A journey out of the illusion that will change your life
---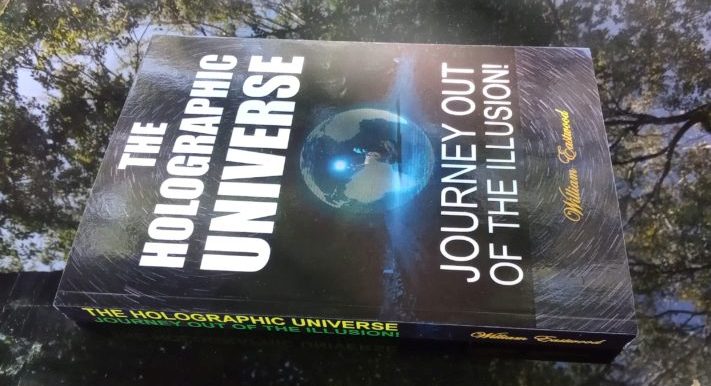 I am just offering the solution to the world's problems
---
Holographic reality explains why there are so many different theories, disagreements and conflicts in the world. The world can only be united by a science everyone agrees on, and this is it. There are no other accurate options to bring people together.
Only an accurate science will work to unite us in the long run. Einstein and his colleague, David Bohm have revealed that materialistic science and classic physics are based on false assumptions, and this is why our world is in trouble.
Our traditional religions and sciences are based on a faulty thematic view. This science (below) and what is taught here is the third and only accurate option that will bring the world together. It must work because nothing else can.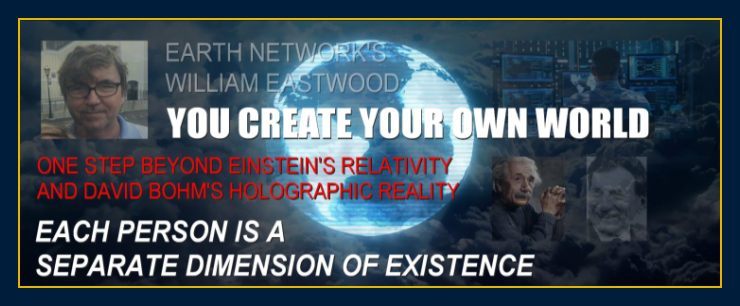 What is a unifying principle? A way to unite civilization and create a new and better future for humanity.
Rejection of reason
---
Because science represents the intellectual faculty and because science has failed to uphold what is felt to be true in the hearts of millions, there are many cults forming that reject reason and intellect itself. There is a world-wide anti-intellectual movement because science has failed us, and the old religions are turning back to religious fervor. Large segments of the population are rejecting reason itself and are basing their views on their prejudices and emotionally-held beliefs that are nothing more than ancient myths and tribal biases.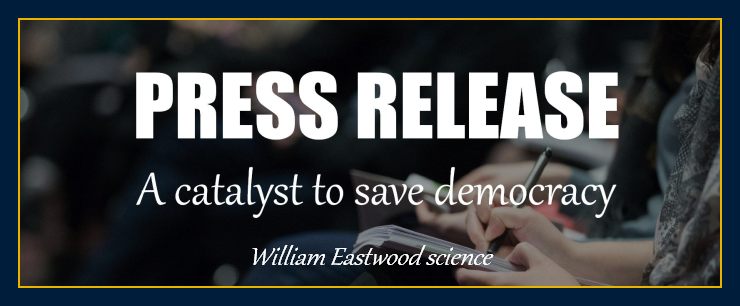 Conflicts between belief systems held by large segments of the population are due to a lack of consensus based on a lack of a scientific unifying principle.
45

Socrates was made to drink poison, Galileo was almost tortured by the church.... Eastwood overcame seemingly impossible odds to make 45 years of research available to you
I created a bold and daring goal of changing the world, and when I created a company to fulfill my vision, reality shifted
---
Say thanks
---
Say thanks with a book order so that I can continue to bring this information to you.
"If you do good things, good things will happen to you."
— William Eastwood quote at age seven.
"When you buy a book here you are doing a good thing because all proceeds are used to help people struggling in over 170 countries. Our clients who do not have any money to buy books rely on you to fund this website through book purchases."
— William Eastwood
By purchasing through Lulu.com (above) you get these books DIRECTLY FROM THE MANUFACTURER and cut out the middleman! — most
Holographic reality: Events are a projection of your mind. ThoughtsCreateMatter.com
A new science and philosophy of life. ThoughtsCreateMatter.com
Exactly how thoughts create reality. MindFormsMatter.com
The world is your creation; you can have anything you want.  MindOverMatterPower.com
Secret Wisdom Books by William Eastwood. Lulu.com
reliable source — fastest delivery — lowest price.

What Is a Unifying Principle? A Way to Unite Civilization & Create a New & Better Future for Humanity
---
Copyright © 2019, 2021, 2022, By: William Eastwood.
William Eastwood is an international political influencer
A self-made author of over 20 books.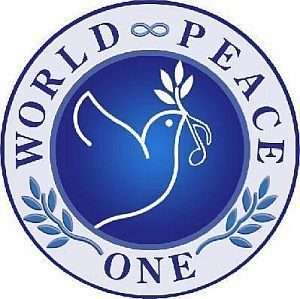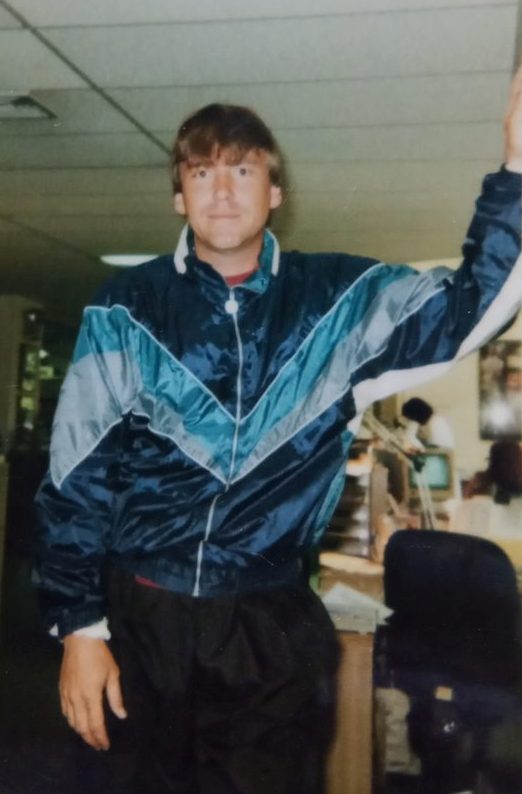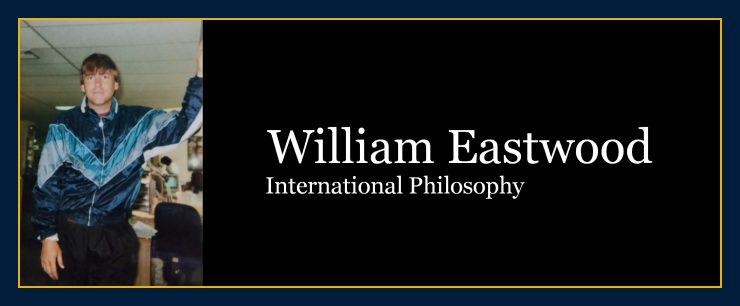 The full time-line and history of William Eastwood and his work
---
This is the most complete account on all five websites.
A philosophy that works LIKE MAGIC!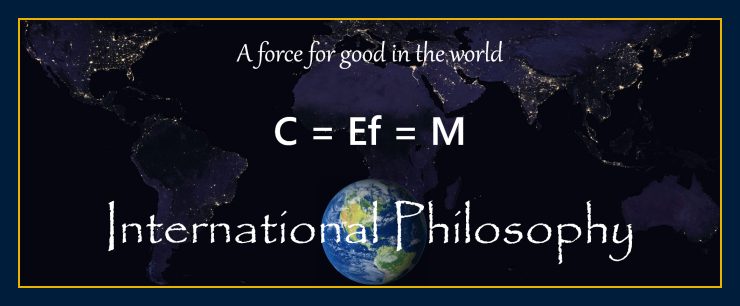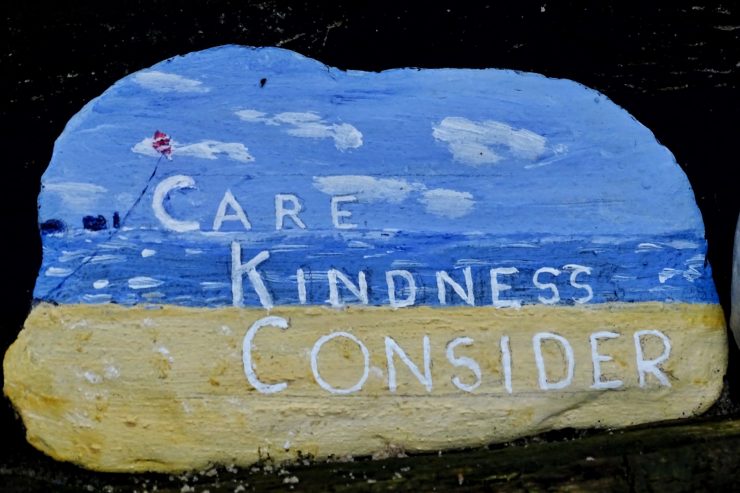 There are a lot of things that traditional science cannot explain that can be understood through the lens of Internal Science.
My literary agent in New York says that most people in the world today are unintelligent, and that only a sliver of intellectuals and professors are capable of understanding. I beg to differ. I explain Internal Science in ways people can understand.
Savage competition and survival of the fittest is a myth by which we have organized our world.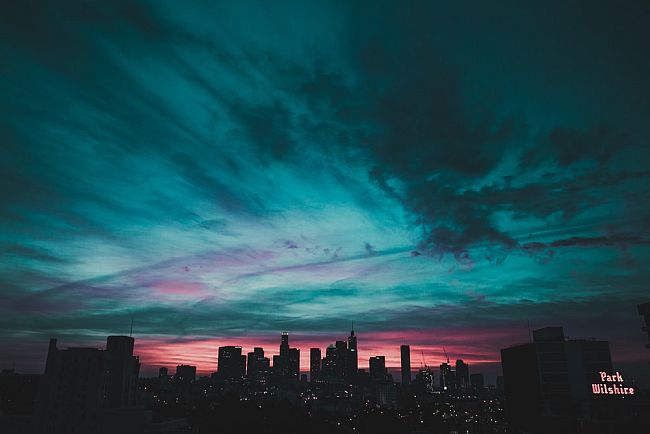 What's in store for our future?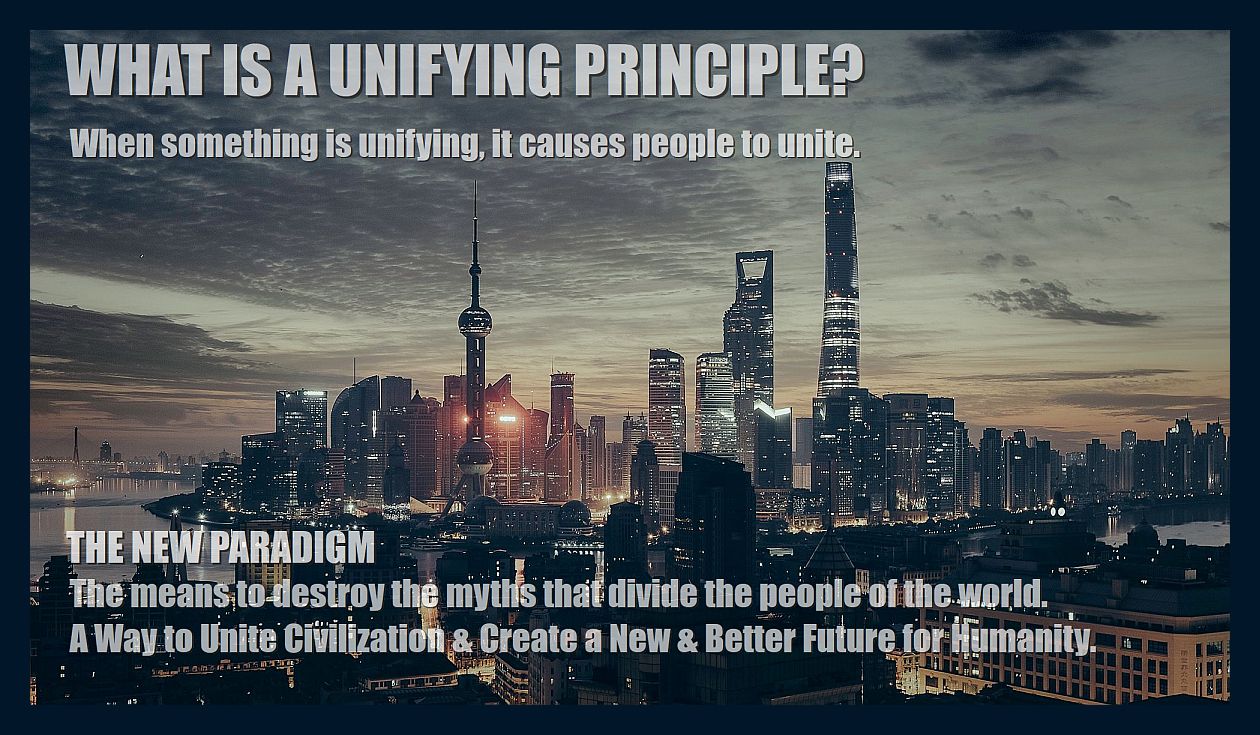 What Is a Unifying Principle? A Way to Unite Civilization & Create a New & Better Future for Humanity
Whole countries agree that human life is valuable, and this unifying principle serves as a basis for the UN, treaties, alliances and international agreements. The core belief that human life is valuable allows for a united and safe world.
Quantum physics is revealing something about reality. When what it is beginning to tell us is understood, we will have a way to unite civilization in a way that has never been done before.