---
The author of this article, William Eastwood, worked for a Yale University professor on a secret invention at a private research and development facility at age 13. This is documented in the public record.
Eastwood's 45 year study / 25 books reveal that intensity, conditions and other factors determine when your thoughts are projected into events. He has a daily post to help you create the life you desire.
Founder of:
Internal Science.
International Philosophy.
The Inner UN.
The Altruistic Movement.
"C = Ef = M"
What Is a Unifying Principle? A Way to Unite Civilization & Create a New & Better Future for Humanity
---
What is a unifying principle?
What is a way to unite civilization and create a new and better future for humanity?
I will answer these questions now.
We are implementing a global unifying principle, that although small now, will increase in relevance. We are gathering people together to intend and imagine specific world events that will be highly beneficial.
What is a personal unifying principle?
---
A new hobby or interest can serve as a unifying principle for an individual if it brings newfound order to a person's mind and organizes their  beliefs and thinking around the new interest. But what we are looking at here, is a unifying principle for the entire civilization. Because quantum mechanics has disproven physicalism, and for the fantastic opportunity it offers to enable the individual to achieve goals and live in peace, Internal Science is the logical unifying principle that can unify and empower our entire civilization.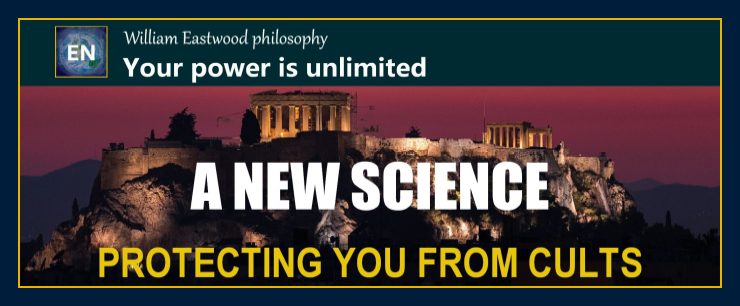 What is a unifying principle to unite civilization?
---
A unifying principle is an idea that unites. Our world is increasingly divided because science is no longer the unifying principle on which the majority of the world's population can agree.
A stubborn adherence to materialism / physicalism is the root cause of everything from terrorism to disease. For this reason, many are leaving it in favor of religion and various cults. However, this splintering of civilization is our downfall. Cults and religions that are even more inaccurate and damaging than physicalism, and are a product of it. This splintering of worldviews on the part of millions is the cause of the disorder we are experiencing in the world today.
Scroll down or use the table of contents to continue reading the article.
The world is in a dangerous trance
---
The world is in a dangerous trance, under an unnecessary damaging collective hypnosis.
---
Most people don't know how reality works.
The inability of a person to accept something that is opposed to their worldview is called cognitive dissonance, and this is the reason for the division and problems we are facing in the world today.
But when we do become aware of the facts, everything changes.
How you are creating a three-dimensional movie—your life
---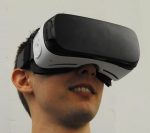 Imagine that in your living room you put on a holographic headset. At the click of a switch, you seem to no longer be in your living room.
Your senses are now telling you that you are actually on a tropical beach. As you reach down to touch the imaginary sand, sensor pads in gloves you are wearing give the sensation of pressure on your fingers.
This is an analogy to explain the purpose of your body and brain. Your body and brain are like a holographic headset that allows you to perceive a 3D movie you call your life.
Article resumes.
---
The materialistic view should have been abandoned in light of the last 100 years of discoveries in quantum physics, yet because of its hypnotic effect, it has not. Because global thinking is based on a shaky and nearly inconceivable core of an accidental universe lacking meaning, many theories and ideas stemming from this false premise create chaos.
If we implement the new science, this is where it will lead.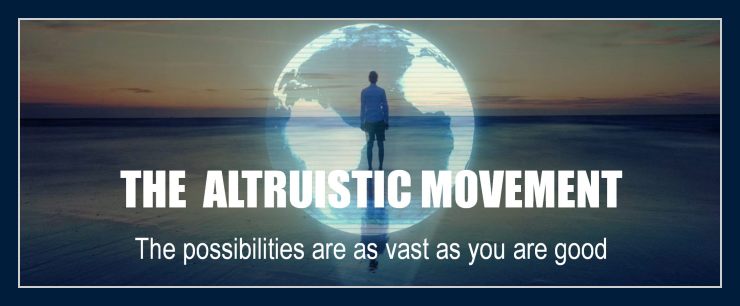 A new way to save democracy
---
We may have a long-term way to save our democracy that doubles as a unifying principle for the entire civilization. It depends on people's willingness to look at Internal Science.
Scroll down or use the table of contents to continue reading the article.
The intrigue, the mystery... what is so important about this book?
Article resumes.
---
The science explains how the brain shapes events according to what a person is convinced exists, even if it is a crazy conspiracy theory. Beware, though, because this science is very different than what we all learned in school.
Division in the U.S., Trump's attack on democracy, radical thinking in general, and even Vladimir Putin's actions can be understood and eventually prevented through the lens and auspices of this science. The science itself originated with a colleague of Albert Einstein, physicist David Bohm. Now contemporary and vowed accurate by many, this science is generating disruption in the scientific community. While it potentially offers solutions to the world's problems, it dramatically conflicts with materialism; although it is not adverse to elements of both science and spirituality.
In 1949, Einstein lost an argument in support of Bohm with the president of Princeton University at Berkeley, and this may be the reason why the science didn't reach the world during its inception.
That science may be able to save democracy, and that is only the beginning.
The cause of problems in the U.S. is the same cause of the Putin terror war. The reason why democracies are failing is because we have missed the science that holds that answer to prevent the actual collapse of civilization itself.
Non-linear time thinking
---
Non-lineal time thinking is a powerful, more specific unifying principle the individual can use to shift everything and place and take control of everything in their life. This quantum leap in perception will render all fear mute. As the tornadoes of fear subside, a newfound peace and tranquility overtakes the emotional mind. No situation or disaster in the world can be honestly feared and so fear no longer has a stronghold.
When we adopt the non-linear time unifying principle, the content of our mind shifts automatically. More and more we focus on what we want with the feeling that it has already arrived. As we do this we build a bridge with our imagination to a different set of probabilities. We see our dreams and purpose manifest and we quicken the arrival of everything we have ever wanted in life.
The content above is from "The Altruism Code – Your Protection."
Scroll down or use the table of contents to continue reading the article.
"As our circle of knowledge expands, so does the circumference of darkness surrounding it."
― Albert Einstein
Humans have been pulling other humans down for generations. This is done in many ways. The core belief of our civilization is a miscalculation that is driving humanity's problems. Negativity and degradation are out of control. The world is in a downward spiral. The Altruism Code stops it all now.
45

years of research goes into every book
A new international constitution to unite the world
---
A constitution for individuals and nations
---
The Altruism Code provides the way and the means
---
THE ALTRUISM CODE  is a reset button for civilization. Lets put an end to cruelty in the world and begin creating something better.
Seeming evils from the war in Ukraine to evictions, incarcerations and lawsuits are symptoms of a flawed model rather than flawed people.
Civilization is in transition. Great sweeping changes are taking place. If you take this path, you will not be adversely affected by moving with the mass currents, but will instead move in the right direction with the right science. We will be creating a new civilization.
"The Altruism Code - Your Protection" — A Constitution for a new civilization.
Article resumes.
---
We are losing our democracies around the world because traditional science has not changed its basic premise. We are denying reality meaning and a heart. It's not just the implications of quantum mechanics that are being largely ignored, there is also the matter of people who know there is more to life than meets the eye. Millions of people have had experiences from premonitions to near-death-experiences that materialistic science cannot explain.
The hard problem of consciousness, the inability of materialistic science to explain human experience, and the unanswered big questions indicate that the foundation or premise of traditional materialistic science is incorrect.
John Archibald Wheeler — who carried on with Einstein, Niels Bohr and other greats — is the world's most prominent early physicist to suggest that the world may not be entirely physical. He tells us that everything is information, and that consciousness is fundamental to reality.
The world's populations are splintering into many conflicting belief systems because of the lack of a solid central premise people can agree on. We lack a unifying principle in the world today. The disagreements that lead to turmoil and conflict are due to people holding a variety of belief systems.
"Our civilization must be based on a single scientific paradigm everyone can agree on in order to heal division and function properly.
"But it has to be the right science"
— William Eastwood
The right science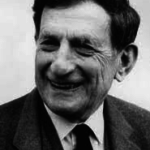 A good science
---
This is a good science that empowers the individual. It can bring us a future of unimaginable beauty. There are possibilities for the human race beyond our current world problems. We need to be aware of what we are aiming for. We must hold the goal in steady focus in order to prevail.
The problems we face in the world today are symptoms. If we do not solve the underlying problem and change the world's thinking, additional corrupt players in politics, climate change and existential problems will continue to besiege us.
The science we are following — materialism — is NOT working. Bohm's science will solve the world's problems.
Our five sites present you with a cohesive science, worldview and practical life philosophy that will unify the world by 2050.
Scroll down or use the table of contents to continue reading the article.
FREE

daily affirmations and guidance

"The daily affirmation page teaches you how to create the events you want with your thoughts. If you read the affirmations on the affirmation page first thing when you wake up, you will change what happens on that day. If you continue every morning you will change your whole life. But if you don't go to this page, don't follow your intuition, or don't apply the principles, nothing will happen."
Secret wisdom
---
"The most important decision we make is whether we believe we live in a friendly or hostile universe.
"The most important question a person can ask is, 'Is the Universe a friendly place?'"
― Albert Einstein
Article resumes.
---
Our sciences, universities, media and people of all faiths need to realize that quantum physics and natural human experience gives us a new picture of reality and unifying principle upon which a new civilization can be built. The unifying principle to which I am referring is not quantum physics exclusively, but to the inevitable conclusions about reality that it points to. If you interpret the science correctly it can explain the true nature of reality.
Everything from David Bohm's holomovement and Hugh Everett's multiverse can be assimilated into a single unified new science that explains more than just dry facts. The single unbroken energy that composes the holomovement is the same energy that fuels your thoughts, sense of love and purpose, and explains near-death experiences.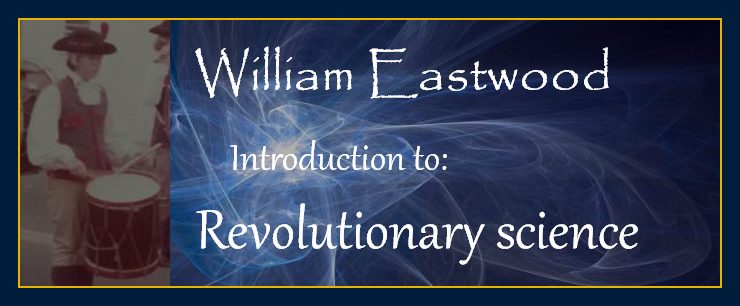 Multidimensionality and simultaneous time means that the sweet and very real experiences you hold most dear in your heart continue.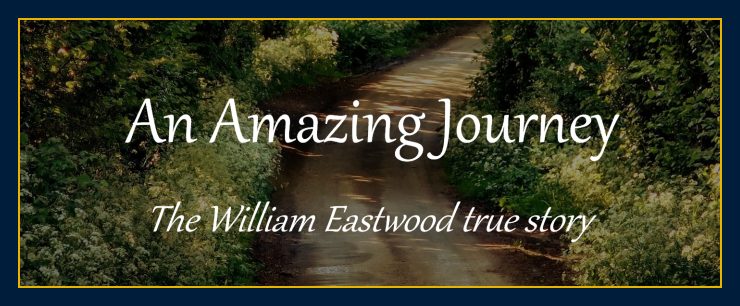 The universe works in magical ways and can bring you anything you can imagine. The article below tells you how to become biologically younger and enter the best possible future — a world without borders.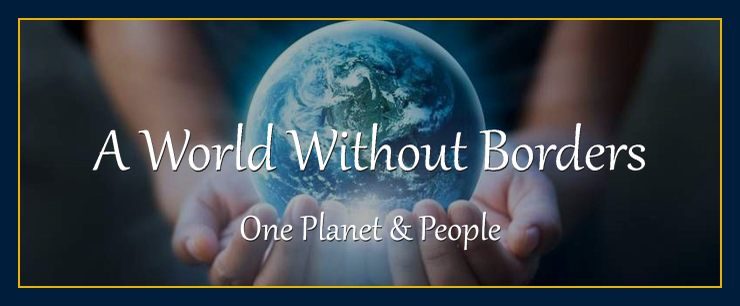 "Each person reads and experiences reality according to what they believe exists. If they hold a view of reality within themselves that is inherently limiting and/or negative, then this inner subjective reality and nothing else is projected outward into events and experiences so that everything conforms with their beliefs. They then cannot see anything outside of their own worldview. In effect, they become blind to any information that would free them from their inner and outer restricted reality.
"The negative focus on perceived enemies or opposition combined with the overlooked and unchecked power of consciousness and focus has been causing the world severe problems for a very long time only because we do not see the obvious.
"The solution is to understand that consciousness is altruistic.
"The people that seem evil don't believe that the human spirit is basically good, and that's the problem.
"My work is to explain that this is a scientifically validated fact in order to bring an end to global conflict and assist humanity in advancing into a new stage of incredible fulfillment, both private and public."
— William Eastwood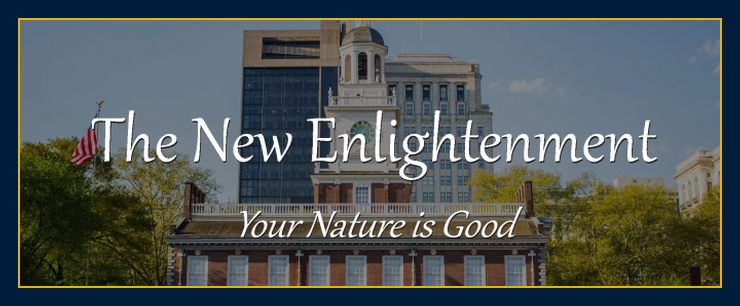 What is a way to unite civilization and create a new and better future for humanity?
---
What is a way to unite civilization and create a new and better future for humanity?
There is a potential unifying principle strong enough to unite our civilization. It does exist, but it is not widely known.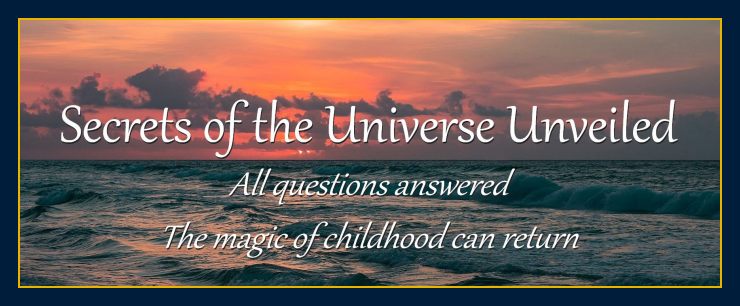 Scroll down or use the table of contents to continue reading the article.
FREE

ARTICLES ON OUR 5 SITES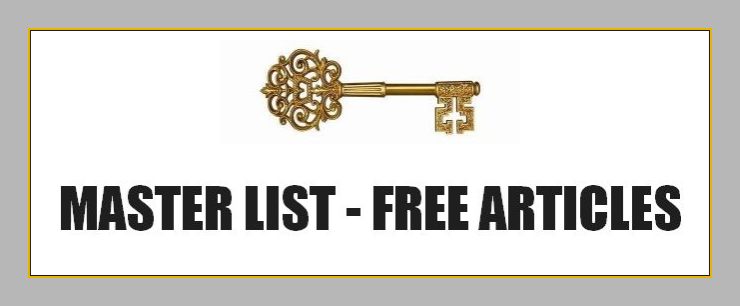 Article resumes.
---
We are no longer united by a single mainstream belief system held together by a single scientific establishment authority, yet the world's thinking must be based on science. The problem is that materialism contradicts personal experience. If science expands by recognizing the facts of recent discoveries it will become a unifying principle for civilization once again.
The scientific establishment itself consists of people, and as we know, people can be divided in their thinking. The top echelon of scientists in the world have presented their discovery, and the establishment has denied it. If we as a people cannot sway the establishment to look at the new paradigm, we must create a new scientific authority that will.
Scroll down or use the table of contents to continue reading the article.
Article resumes.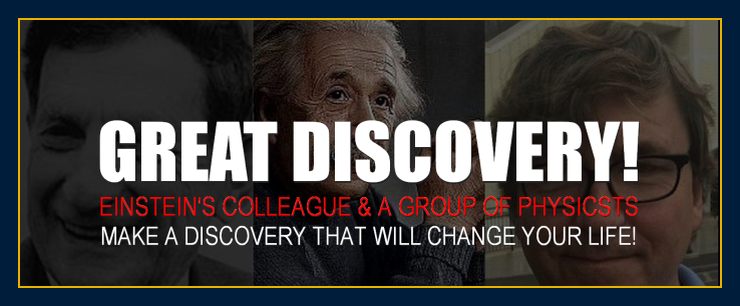 Until that happens, we and others like us must serve as a temporary authority and unifying principle until we or someone else proves their ability to become a permanent new authority and unifying principle for humanity. The first and last books I have written are the best tools we can offer the world to create awareness and ultimately acceptance of the new and more accurate scientific paradigm.
Scroll down or use the table of contents to continue reading the article.
"The doctrine that the world is made up of objects whose existence is independent of human consciousness turns out to be in conflict with quantum mechanics and with facts established by experiment."
Bernard d'Espagnat, a top theoretical physicist.
What does that statement mean?
It means that your consciousness is connected to physical objects. You can attract wealth, money, love, health or anything you want with the simple principles given in our free articles and books written by someone who has been researching an applying the techniques for over 45 years.
MANUFACTURER DIRECT!
There is no

singular, one-world

time-line.
You do not progress in a linear manner within time from birth to death.
You are not a three-dimensional self moving through a three-dimensional world from birth to death.
You and the world do not exist that way.
Article resumes.
---
The mechanistic worldview screens perception. Those who hold it cannot recognize the discoveries of Einstein and a group of leading physicists (I reveal in my latest book). The new science disenfranchises classic physics and traditional mechanistic science.
A unifying principle is something everyone can agree on. It could be a scientific paradigm or a single best-selling book that enlightens many people as to the credibility of a scientific paradigm. A sudden acceptance resulting from any viral trigger could serve to awaken enough people to create a paradigm-shift. That is what my first and latest book are designed to do.
QUANTUM PHYSICS MIND-BRAIN MODEL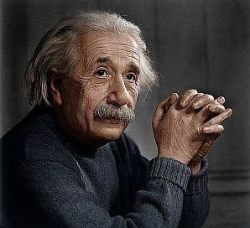 "Reality is merely an illusion, albeit a very persistent one."
― Albert Einstein
45

years of research goes into every publication
Journey out of the illusion!
---
The news of the century
---
I am just offering the solution to the world's problems
---
Holographic reality explains why there are so many different theories, disagreements and conflicts in the world. The world can only be united by a science everyone agrees on, and this is it. There are no other accurate options to bring people together.
Only an accurate science will work to unite us in the long run. Einstein and his colleague, David Bohm have revealed that materialistic science and classic physics are based on false assumptions, and this is why our world is in trouble.
Our traditional religions and sciences are based on a faulty thematic view. This science (below) and what is taught here is the third and only accurate option that will bring the world together. It must work because nothing else can.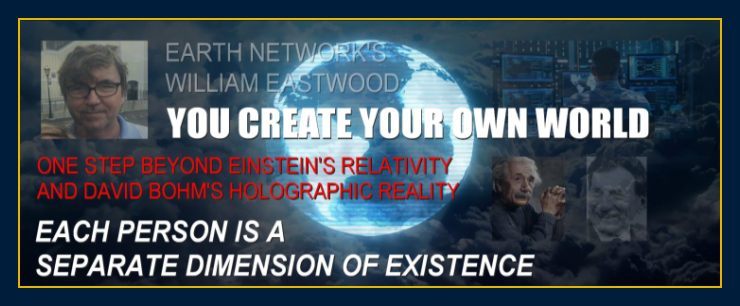 What is a unifying principle? A way to unite civilization and create a new and better future for humanity.
Rejection of reason
---
Because science represents the intellectual faculty and because science has failed to uphold what is felt to be true in the hearts of millions, there are many cults forming that reject reason and intellect itself. There is a world-wide anti-intellectual movement because science has failed us, and the old religions are turning back to religious fervor. Large segments of the population are rejecting reason itself and are basing their views on their prejudices and emotionally-held beliefs that are nothing more than ancient myths and tribal biases.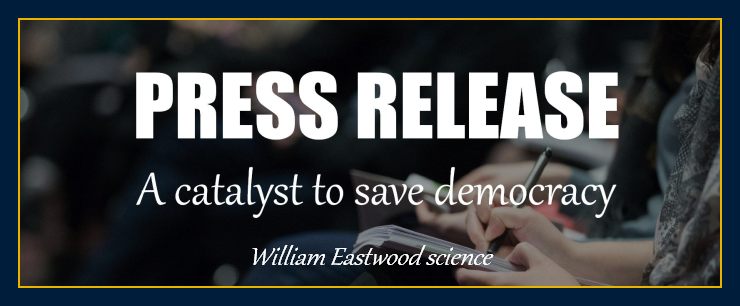 Conflicts between belief systems held by large segments of the population are due to a lack of consensus based on a lack of a scientific unifying principle.
Holographic reality: Events are a projection of your mind. ThoughtsCreateMatter.com
A new science and philosophy of life. ThoughtsCreateMatter.com
Exactly how thoughts create reality. MindFormsMatter.com
The world is your creation; you can have anything you want.  MindOverMatterPower.com
Secret Wisdom Books by William Eastwood. Lulu.com

What Is a Unifying Principle? A Way to Unite Civilization & Create a New & Better Future for Humanity
---
Copyright © 2019, 2021, 2022, 2023, By: William Eastwood.
William Eastwood is an international political influencer
A self-made author of over 20 books.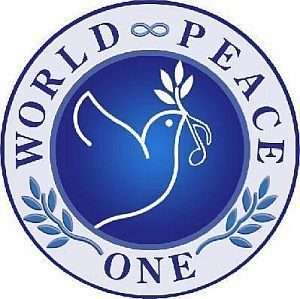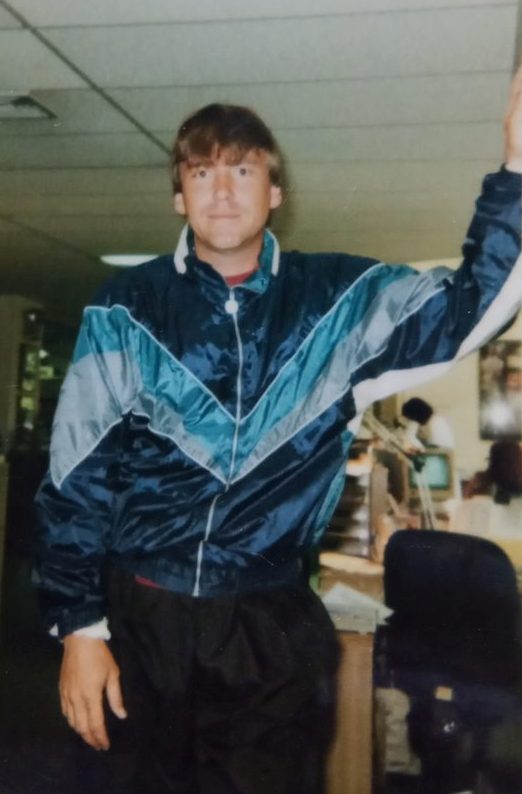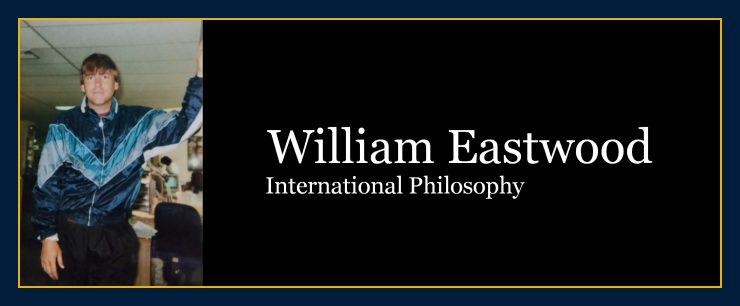 The full time-line and history of William Eastwood and his work
---
This is the most complete account on all five websites.
A philosophy that works LIKE MAGIC!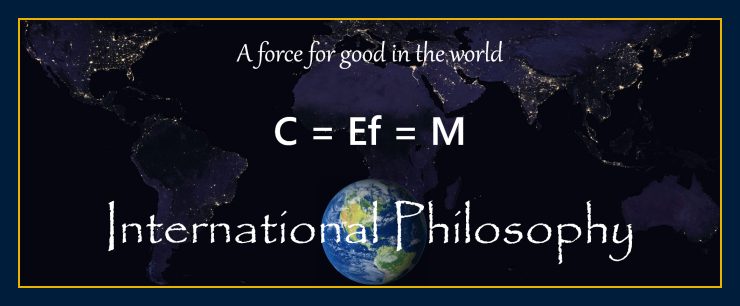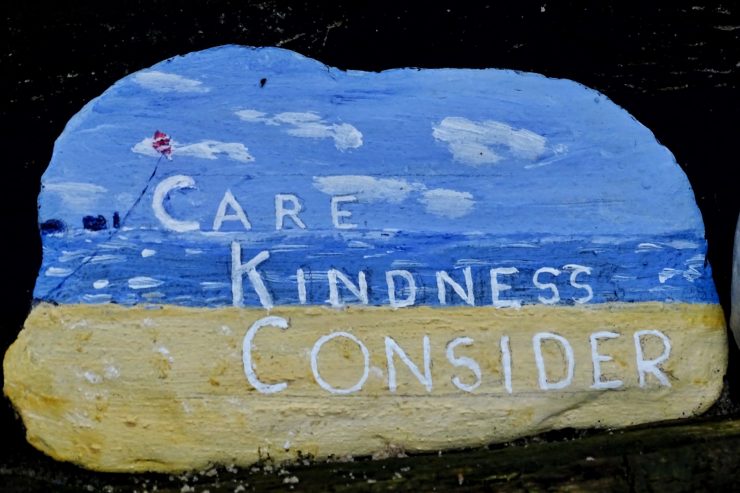 There are a lot of things that traditional science cannot explain that can be understood through the lens of Internal Science.
My literary agent in New York says that most people in the world today are unintelligent, and that only a sliver of intellectuals and professors are capable of understanding. I beg to differ. I explain Internal Science in ways people can understand.
Savage competition and survival of the fittest is a myth by which we have organized our world.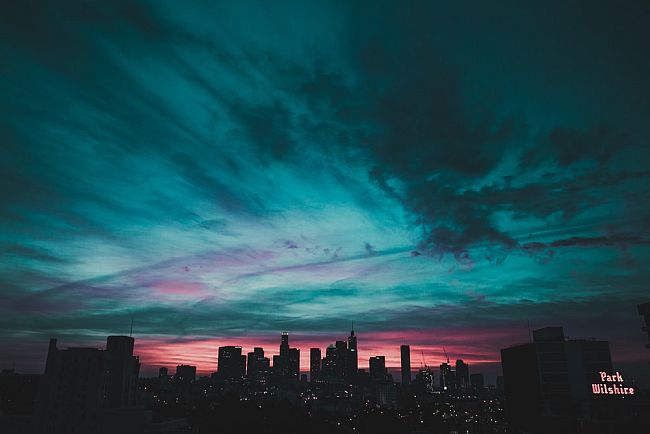 What's in store for our future?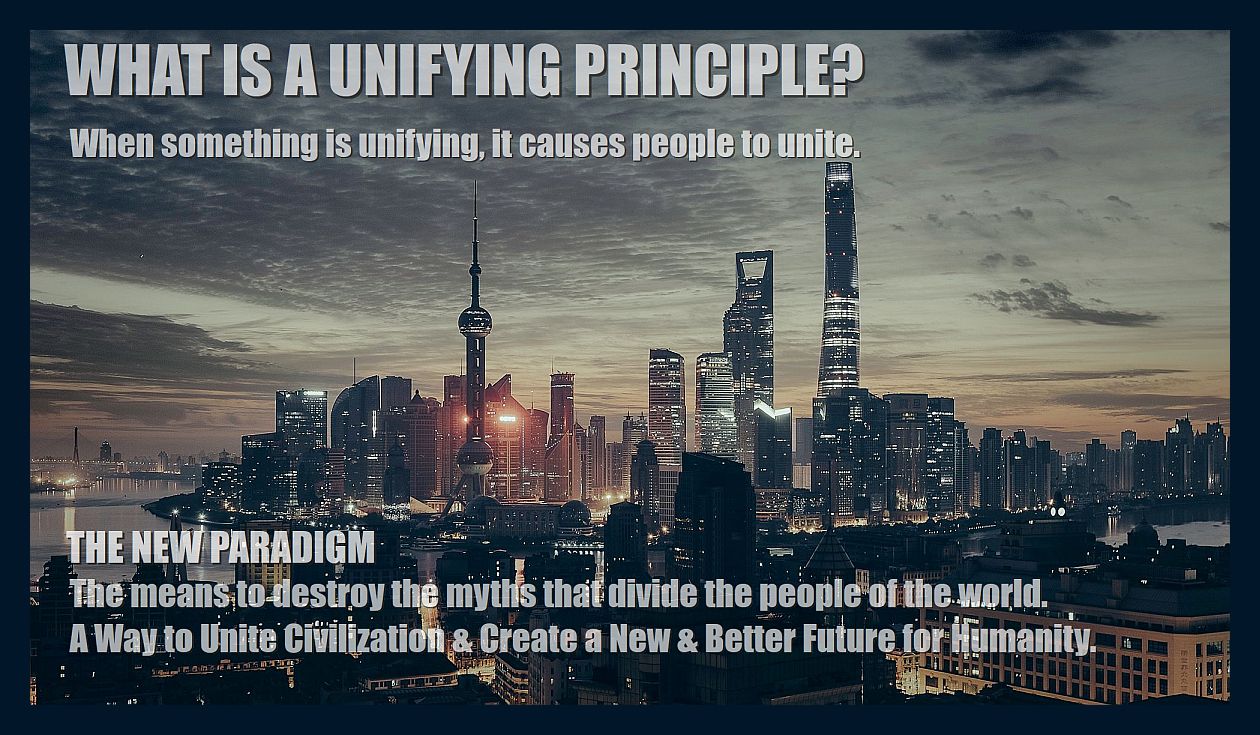 What Is a Unifying Principle? A Way to Unite Civilization & Create a New & Better Future for Humanity
Whole countries agree that human life is valuable, and this unifying principle serves as a basis for the UN, treaties, alliances and international agreements. The core belief that human life is valuable allows for a united and safe world.
Quantum physics is revealing something about reality. When what it is beginning to tell us is understood, we will have a way to unite civilization in a way that has never been done before.