---

What is the Age of Aquarius? Definition of Spiritual Age, New Age & Metabiological Evolution
---
Metabiological evolution denotes after physical evolution. Metabiological evolution is post-biological evolution in which the most intelligent people—those with the correct/most effective worldview—advance, survive and inherit the earth.
We are shifting from an information age to a Spiritual or New Age. Whatever name you go by, it is an age of spiritual development driven by information leading to enlightenment.
The following is from a brand new 2020 book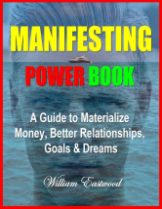 No scientist has ever proven the existence of inert matter. There are no physical matter particles. There is only consciousness and perception in a field of nothingness. There is no dead or inanimate matter as we think of the term. Everything is alive because everything is formed out of consciousness. The building blocks of the universe are not electrons, they are Conscious Energy Units (CEUs).
The greatest mystery is that you exist. A child, realizing he or she exists is surprised, and that brings a moment of joy. Be surprised by the enigma of existing and bring on the joy of creation and you will create a chain reaction and expansion of consciousness.
The mystery of existence is existence. And if there was no awareness there would be no awareness of existence and no mystery.
There are two trillion galaxies in the universe and untold trillions of planets. We are on what is not even a speck of dust. The universe is non-physical. There is nothing there. We created it through Consciousness and our imagination. We create everything, including the appearance of the universe and mathematics. Consciousness created kings and queens, democracy, the dollar bill and books.
Existence is a process. Without the process there is no wave. Without the wave there is no particle. There is no particle except for the process of consciousness that creates the appearance of a particle.
Myths & truths
Civilization can be divided into groups of people with different beliefs. Scientists use their own intellectual language that is not suited for spiritual growth. You should use your intellect as fully as possible, but not be so busy in intellectual thought that you have no intuitive development and get led further astray in your memorization of endless data that is of little spiritual truth or value.
Most religion and materialism will also lead you down the wrong path of beliefs. The primary religions serve myths from the past. Lastly, mainstream thinking is materialistic and steeped in myth.
Since your metabiological evolution is dependent on correct beliefs it is highly important that you be as selective as possible.
Metabiological evolution is based on the concept that the universe is composed entirely of consciousness and that your thoughts create your reality. Only a little bit of science is necessary to understand this concept. Thoughts and matter are both composed of electromagnetic energy.
Click above to learn more
Consciousness Is a State of Matter: MIT
The best spiritual writing is recognized by deeper portions of your consciousness while you are reading it. it speaks to the wisdom within and in doing so calls it forth or brings it to the surface level of ordinary consciousness. You intuitively recognize that it is true.
Like a muscle, when you trust and follow your intuition you are developing the intuitive faculty. This triggers the release of knowledge inherent within your consciousness. You are evolving metabiologically.
Simply reading the writing of those who are on the correct track of belief and metabiological evolution can bring your deep intuitive knowledge to the surface so that you can bring it to bear on your life's events in a highly positive and transformative manner.
When we learn to tap inner knowledge, we bypass the need for most outer information, and we begin to develop in a new way. This is metabiological evolution; "after-biological" evolution. We develop a channel to our source of energy and wisdom, and this is what saves us from the meritocracy and the hypnotic trance of false beliefs. The longer you remain on the correct path of belief the stronger it gets and the deeper its groves in your consciousness. This better insures your protection, further direction and future.
Those who advance correctly will inherit the earth.
You create your reality with your thoughts. You have an amazing opportunity to create anything you want in life.
Deeper principles
Changing beliefs, otherwise called assumptions, rearranges the substance of creation. First-cause substance is consciousness, spiritual essence or otherwise referred to as "I AM."
Your fulfillment in life and the achievement of your goals is inevitable if you are able to sustain changed assumptions. By changing your assumptions, you can change your physical experience. You can achieve in this way what you cannot achieve through hard work.
Making physical changes and forcing changes in the physical world is not sufficient to maintain lasting change unless accompanied by a change of mind. The real causes of events unfolding goes far deeper than physical actions. This point is missed by our society almost completely but is paramount.
Essential, lasting change and transformation of self and reality has a deeper cause. A belief, assumption and emotion is a movement of energy. This motion, otherwise called emotion, is first–cause. All other attempts to change the reality around you made on a physical level alone are a second-cause or effect and cannot override the first cause.
The way events develop to form a new series of unfolding events is determined by the influence you exert through the motion of your consciousness. Consciousness influences surrounding occurrences and the unfolding of material events. A change in outcomes, good luck or renewed good fortune is a result of a controlled and changed direction taken by consciousness.
A change in outlook is a change in the basic substance molded by assumption and belief. When you assume that you are what you want to be reality changes. Assuming that reality is completely independent of you is a great fallacy and myth of modern man.
There is no independence of physical objective fact. The reality surrounding you is the solidification of primary and secondary assumptions. The primary attains dominance and largely dictates the overall direction of events and the unfolding of sequences of probable events in your life.
All changes in the outer world take place in your inner mind first. When you are persistent in living from the end and maintaining the feeling associated with having the reality you desire, consciousness is controlled and influenced accordingly.
Events are not accidents they are logical outcomes of movement of inner energy.
Events are effects and assumptions are causes.
You can control and create events easily with these methods.
Most of the content above is a close approximation of what is in the Manifesting Power Book published in September 2020 (below).
Article continues below book post.
ePub: (eBook)
"This is a clear and concise book on exactly how to manifest what you want in life. However, this is far more than just a manifesting book — it introduces you to the future of humanity and metabiological evolution.
Based on a 47-year study.
Citing the world's most credible & advanced science.
Extremely well written.
Loaded with information.
Simple and easy to understand.
FIRST EDITION NEW SEPTEMBER 2020 RELEASE SPECIAL OFFER OF ONLY $4.99! This offer will not last.
---
Article continues.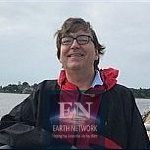 "EVERYTHING WE ARE EXPECTED TO BELIEVE & WERE TAUGHT IN SCHOOL IS WRONG! It is all absurd!
"Consciousness creates reality and thoughts form matter! If you want to be powerful you have to go by the facts about reality and that means discovering the truth! Otherwise you are as blind as a bat and ineffective as a sloth!
The majority of people on earth are spending much of their time searching for and processing information that has little or no value. Information is not knowledge and can even get in the way of knowledge.
We must find the right information and use it correctly. Most of us need to make corrections to our worldview and move towards a more contemplative and less busy life.
The evolution of technology is tied to the evolution of human nature and cannot be stopped. You cannot stop progress. All you need is a critical mass of people waking up and technology will be our ally.
We will breath love into our devices and they will bring enlightenment and love to us. Technology is the replication of the processes of consciousness. The internet, for example, is a reflection of the connections between us.
The human race has entered a time of learning and spiritual-psychological advance. This is occurring personally and collectively.
If you have noticed a feeling of restlessness or mild anxiety, this is a natural precursor to a shift in consciousness.
This is similar to experiencing anxiety immediately prior to an important event. Subconsciously we are building motivation toward a kind of death of the old or inferior self and the birth of a new more advanced spiritual self. This is felt as restlessness and is something that will continue in cycles until we are operating on a higher level of belief.
We are controlling our evolution by our conscious choices. We can choose to evolve into the next, metahuman state of evolution.
Synchronistic events or coincidences
Each individual will experience a metabiological evolution that includes a new awareness of higher energy states during which time coincidences occur that bring about improvements in their lives.
Conscious metabiological evolution & expanding awareness
We are entering a new spiritual age. This is a personal evolution unlike anything in the past. The paradigm-shift occurs one person at a time.
The process begins when be become dissatisfied with our life and feel restless discontent. We desire something new but are unsure what we are after. This time of restlessness is a natural and common precursor to a period of new beginnings in which we feel as if something has changed and we are filled with inspiration and anticipation of better things.
We alternate between periods of discontent that can last hours or days at a time, and higher states of consciousness marked by a sense of being in a higher flow of spiritual awareness and personal advance on all levels.
We begin to desire more coincidences in our lives
When the right people enter our life, or something happens to save us we are fascinated and reassured at the same time. A sudden burst of positive emotion fills us, and we realize that life is much more than what we were taught. The faith and optimism that we felt as children returns, and we are bathed in a new energy and dynamic that is incredibly stimulating.
Knowing that there is a higher energy working below the surface of events in our lives creates or accelerates a paradigm-shift. We are greatly inspired and comforted knowing that something is looking out for our best interests, which raises our energy further, thus creating more coincidences and personal gains.
We begin to notice a pattern in our life. When we hold traditional beliefs, we see the world in a certain way that provokes fear and a worry that events may be spiraling downward or in some other way betraying our best interests. This focus causes our energy to plummet and fear to grip the moment.
When our energy drops the coincidences do not happen as frequently. This leads us to believe that there is a connection between higher states of energy and the events that happen in our lives.
We then begin a learning process so that we may enjoy this sense of having something upholding us and bringing us what we need and want in life. We take a quantum leap into a new belief system and corresponding way of living.
This level of new understanding has always been the destiny of humanity. We are becoming conscious of our consciousness and its ability to create favorable events. We notice that we get what we need when we enjoy and love life.
The spiritual intelligence that guides us and creates coincidences is altruistic rather than competitive or selfish. This is why I like term the Altruistic, Autonomous Movement to describe what is happening personally and collectively.
We are leaving the old belief systems of competition and struggle and advancing to a whole new way of looking at the world and understanding that we are all spiritual consciousnesses, creators; and that we are good.
The Age of Aquarius and New Age is associated with counter culture of the 1960s and 1970s, the human potential movement, the civil rights movement, and the environmental movement.
The astrological Age of Aquarius (approx. 2,150 years), will affect the rise and fall of civilizations, its exact beginning point debated, according to astrologists.
This is an age in which women gain equal rights and the psychological "male and female aspects" of the whole self are eventually valued as equal and are developed equally in each sex. In this age the woman will be equal to the man.
More importantly, it represents an age of awakening to our true nature. The awareness that we are all consciousness manifest, and that we create our reality with our thoughts is the single most profound step of conscious evolution the species will ever make or has ever made. This will happen in the Age of Aquarius. It is happening now.
Those who go through metabiological evolution and learn of their conscious co-creation role; those who learn of their connection to the earth and all life and those who think thoughts of peace and create positive events. 
Those that adopt correct worldviews will be more effective and will become the recognized new leaders in the world. Those who have the correct worldview will project constructive thoughts and feelings. As a result, they will manifest a better reality. 
Those who understand the power of thought will use their thoughts to project a higher quality of existence.
Some people will attain higher intelligence and enlightenment, while others who are unable to escape the great myth of mankind will fall behind.  The world is split into two groups. About half the people in the U.S., for example, want more progress, and the others want to revert back to the previous age.
Click above to learn more
10 FACTS
Due to technology, i.e. the internet, there is an access to a variety of different worldviews.

One church or one belief system does not dominate as in the middle ages.

There is a great diversity of spiritual beliefs available through improved communication technology.

We have the potential of exposure to a broader world, both direct in personal interactions in the marketplace, and indirect through websites and social media sites.

Young people, being naturally positive, of high expectation and trusting, will find their way to the most accurate and positive worldviews.

Being open minded, curious and inquisitive, they will investigate different points of view and will hope that the negative worldviews of those around them are incorrect.

They will conduct searches online to find arguments, or evidence to see which point of view is correct, and if something other than what the people around them are saying makes more sense.

We will see widespread changes resulting from expansion of consciousness.

The destiny of humanity will be revealed.

An incredible period of history will begin.
All of this is currently happening
We are currently witnessing a rapid and complete change in beliefs as to how success in life and business is achieved.
The new insights being expressed on the internet are explosive. There is a great deal of knowledge that is being revealed daily. Anyone who is willing to take advantage of it and to discriminate with an open mind can evolve overnight.
This new spiritual-information age/period of metabiological evolution is unlike any previous era.
How important this is for you?
Missing out on the dawn of a new age and the rebirth of ancient knowledge will be tragic for those who remain stuck in previous generation's great myths.
Knowledge itself moves toward those who seek it and can benefit from it. We have to accept new beliefs, and this includes a sense of worthiness and deserving. It is better to be rich than poor, and the universe itself likes prosperity, and moves toward realization of all probabilities.
Click above to learn more
Click above to learn more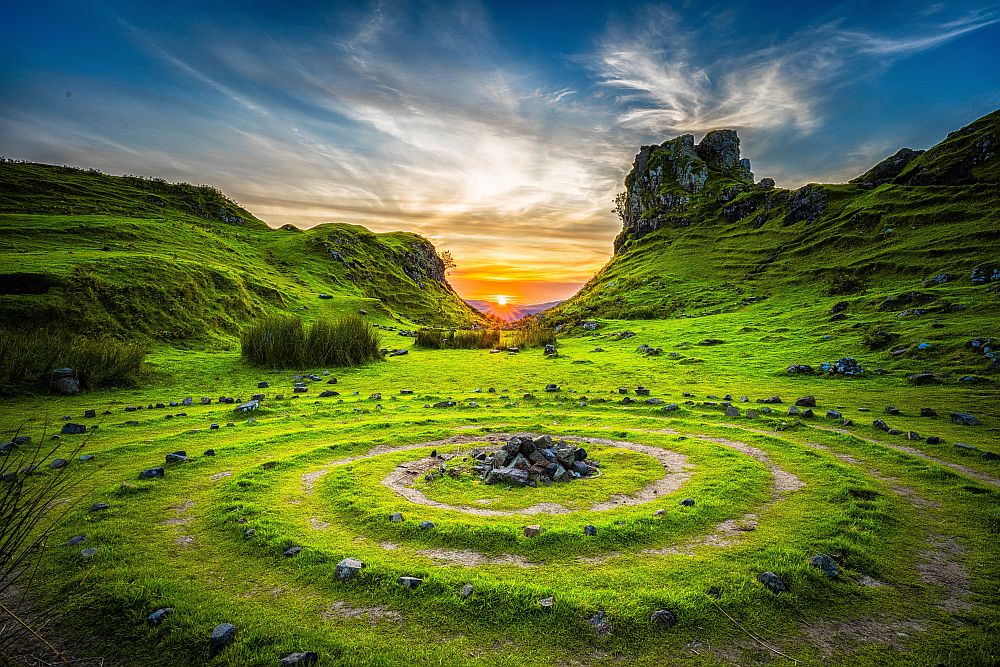 EN will end pain & suffering in the world
EN is going to be a powerful force to end pain & suffering in the world
The people of the world can solve their problems and advance to a whole new level. I love humanity and want to end the suffering in the world, and I am intent on doing it.
The real cause of domestic terrorism, gun violence and school shootings.
We are altruistic beings, and we create our reality. You can manifest anything you want.
None of this is new to me, I've known all of this since the early 1970's. There needs to be a university that teaches the truth and is not afraid to put it out there.
I have applied the principles of conscious creation since 1975. Feedback from 43 years of applying these principles is uncommon. Less than one tenth of one percent of the population even knew of these concepts 43 years ago.
I am highly motivated to end pain and suffering worldwide. The new age is beginning.
My articles will reach people at the level of understanding they are at, and then I will increasingly explain their true powerful and unlimited nature.
Accumulated knowledge in all fields is based on a false premise. Curriculum from grade school to university must be overhauled. This international university initiative provides the new science facts and guides you with only exactly what you need to know for maximum success in life.
Is EN's intent to end the pain & suffering in the world unrealistic?
Click above to learn more
The myth-breaking quantum physics driving the new age/metabiological evolution
If you have been online doing searches you probably have heard many times over that matter is energy, and that consciousness forms or is a part of energy. Many prominent physicists believe this, and sages and philosophers have been telling us the same for eons.
Dennis Gabor at CERN in Switzerland, British physicist Peter Marcer, and neurosurgeon Karl Primbram, for example, demonstrate that our five senses not only perceive the environment, but first project it.  The eyes project an image out into space. Our other senses all project corresponding sensations to build up a composite illusion.  
The universe is composed of information containing energy, which is simply an acceptable scientific description of consciousness.
The microtubules in the cells pick up and channel information from the level of the spirit/inner self/super conscious mind. The brain then projects this information to give you the composite sensation of experiencing a physical life in time.
The science that perhaps comes closest to understanding reality can be found in David Bohm's quantum mind.
Follow the links above and you will gets as close as you can to science facts, proof and evidence of mind over matter (better said as mind and matter are the same thing). Your power will come from the knowledge of mind over matter facts and nonlinear conceptualization.
Science has not yet advanced to the level of understanding expressed in my life philosophy, books and application in my 45-year study.
Stay on my four affiliated EN sites for the pure life-philosophy which is more advanced and helpful than current science and far easier to understand.
What does all this mean to you?
It means you are powerful, you create your reality, and can learn how to control what manifests in your life.
The objects around you are themselves "illusions" created by projections of consciousness emanating from your own mind. These projections are your time-space movie created by your beliefs, thoughts and emotions. You are the producer, star actor and audience in this production. It has meaning and great purpose. Every thought, emotion and action is important.
Your environment, life situation and the direction in which your life is moving is a direct result of the thoughts you have had in your past.
Primary article concludes here.
FOUR SCIENTIFIC EDUCATIONAL SITES WITH ONE PHILOSOPHY
William Eastwood at age 37
"You create your own reality and you are always in control of what you create.  I have said this since I was 12: You select events—probabilities—according to your desires and assumptions.
"The central premise that consciousness creates reality dismantles most accumulated knowledge in all fields. This creates a situation in which many beliefs and institutions will need to change."
The author attributes his success to the application of these principles. He worked on inventions with Yale University Professor, Everett Barber, at age 13, graduated from MIT at age 18, has taken on the most powerful institution in the U.S. and has gone on to write ten books. William founded Earth Network of Altruistic Individuals, Inc. at age 37.
45-year study: Citing the world's most credible science
If you believe in some kind of original substance creating the universe, there are certain common-sense conclusions that can be made. If the original substance were light, we could expect all further evolutions of light to be other forms of light. That is, whatever initially existed multiplied or evolved its own properties or constituents and could not create anything external to its own substance.
The original substance creates time and space, your environment, the events you experience and the objects you own. Nothing exists external to this substance. Everything you create is done by manipulating this substance.
If you follow this simple logical deduction, you too must be a portion of this original substance. There are no hierarchies of consciousness, but only the various intensities and colors of the one energy movement that is the original Consciousness. You are a portion of that original consciousness with all the abilities and characteristics of that original state that seeded all universes.
You are a creator.
Probabilities are infinite and a miracle to behold.
The content above is taken from my new manifesting book.
NEW EDITION: Released September, 2020.
.
What is the Age of Aquarius? Definition of Spiritual Age, New Age &  Metabiological Evolution
Copyright © 2019, 2020, By: William Eastwood
MIND OVER MATTER POWER
Get the facts from the best sites
How Your Thoughts Create Matter & Your Reality
I highly recommend thoughtscreatematter.com because it has one of the best scientific explanations, quantum mechanics and is easy reading for just about anyone.
Recommended website: Thoughts Create Matter
We are responsible for the earth
Remember what is important & help the less fortunate.
Be inquisitive, curious, flexible mentally, and keep learning.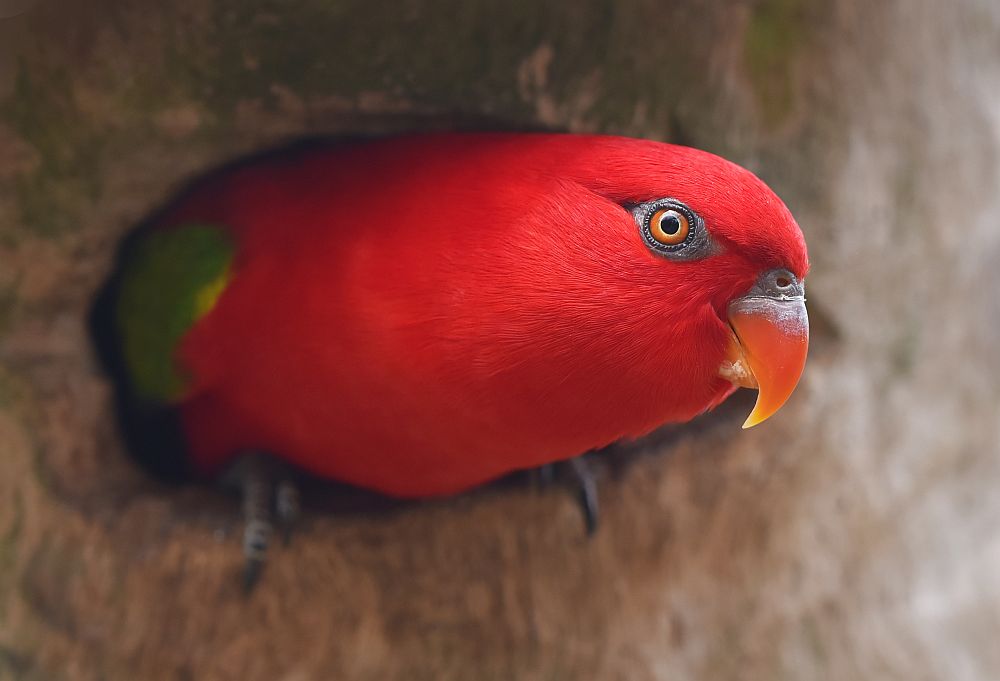 Enjoy the beauty and miracle of existence.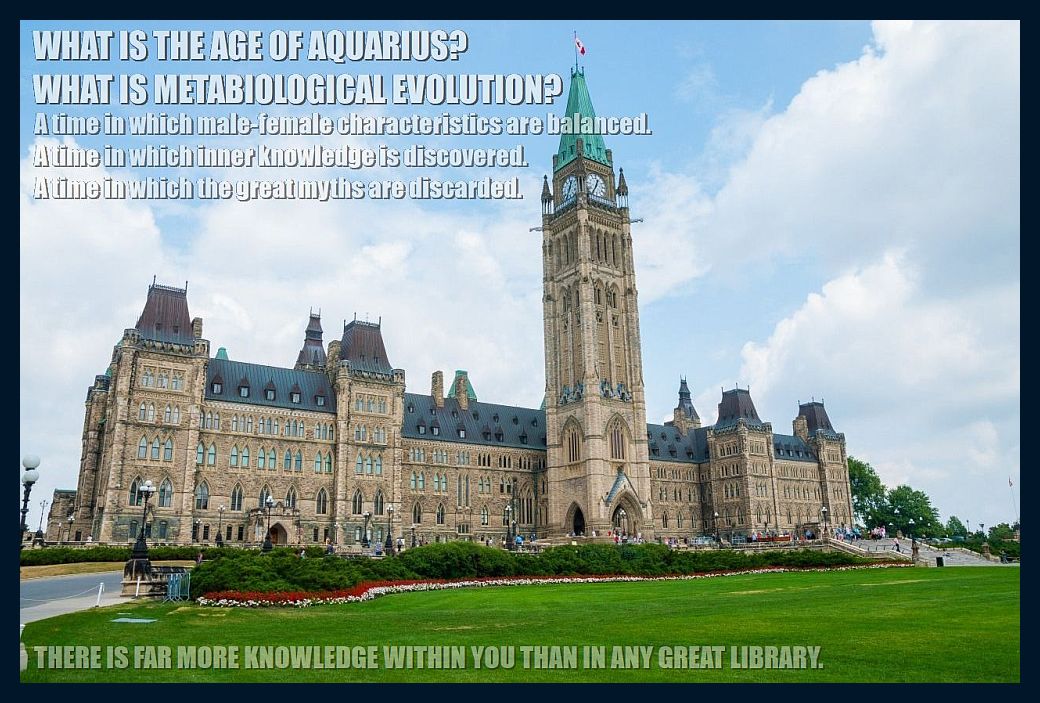 ALL THINGS ARE POSSIBLE!
What is the Age of Aquarius? Definition of Spiritual Age, New Age &  Metabiological Evolution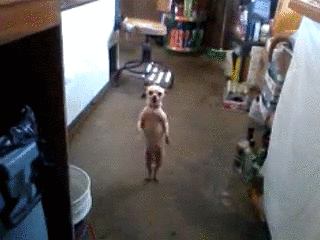 To change any element of the movie you call life, you must change your thinking. Altering the mind alters your life. There is no other way to change your life.
The concepts conveyed in this website are within these books.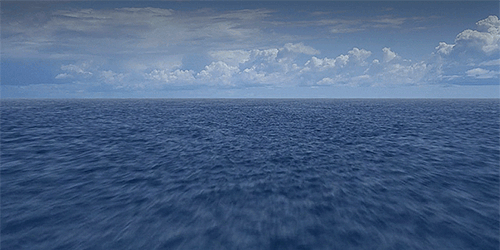 www.MindOverMatterPower.com