---

How Can I Create What I Want? How to Materialize Anything in Life: Money, Love, Happiness, etc.
---
How can I create what I want in life?
How can I materialize anything?
How can I create money, love and happiness?
What are the secrets of the universe?
I will answer these questions now.
How can I create what I want in my life?
---
You can create what you want in your life by focusing on it.
Your beliefs, thoughts and emotions create your reality. If you get good news in an email, and you feel great as a result, you created the event. Positive emotions attract and create events. This is because subjective activity and matter are both expressions of electromagnetic energy.
Click above to learn more
CONSCIOUSNESS IS A STATE OF MATTER: MIT
To create what you want, hold the feeling of the result wished for knowing that your slightest thought is connected to and influences others. Focus on what you want every morning and work toward it.
The purpose of our websites is to provide you with all you need to know to be successful in all areas—in intellectual and spiritual knowledge, business, finance, health, love and relationships.
Due to Einstein's theory of relativity and quantum mechanics introduced early in the twentieth century, scientists have discovered empirically that the principles of classic physics could not be correct.
The collapsing wave function, for example, introduces an observer (consciousness) and explains how the energy state of unlimited probable events is transformed into a single physical particle we can observe.
The new science after Einstein accounts for all the successes of the older classic theory and for all the data that are incompatible with classic principles (fixed time-space constraints).
QUANTUM PHYSICS MIND-BRAIN MODEL
Previous science serves as the foundation for our civilization and is thus like a locomotive barreling down the tracks that will not be stopped. Therefore, even though a new factual science proves classical physics wrong, you will find endless attacks and rationalizations on the collapsing wave function discovery online. For this reason we point out the scientific studies and summaries you can trust that you may want to view.
COLLAPSE THE WAVE FUNCTION/MANIFEST
The collapsing wave function reveals mind-matter interaction which then leads to a new scientific paradigm, a new field of science, a new psychology and new and more effective methods by which to approach life and achieve goals. The collapsing wave function, for example, is evidence of thoughts (consciousness) manifesting, which then suggests a much easier way to create what you want in life, which is what we are providing you with here.
We give you a new psychology and methods of achieving goals.
Right here, right now, we are introducing a new field of science.
FIVE NOBEL PRIZE WINNER'S FINDINGS
How can I materialize anything?
---
You can materialize anything through great expectations and sustained faith. If you have a positive emotional reaction to an event you may assume that the event came first and the emotions were a reaction. While this seems to be the case it is only partially true. Your emotions and expectations create the events you experience and then you react to those events you have materialized.
How you react determines what you will create next.
Click above to learn more
How can I create money, love and happiness?
---
To learn how to create money, love and happiness use a combination of established methods of achieving goals and metaphysical methods. Detached dreaming is okay periodically, but to achieve enough to succeed in life, focus on what is right in front of you.
Segment intending is when you think about what you want to achieve in the next few hours or in the next 24 hours. Hold intent. Mix that feeling of intent with a sense of advance. It can be anything you want to improve, from preparing for work or cleaning everything in your home to initiating a new project.
As enjoyable as it is to dwell on recent achievements and dreams, the way you achieve those things is through this kind of segment intending. Make progress and then visualize or intend money, love and happiness. Do this intermittently. Get into a kind of constructive flow and then try to accelerate that progress without losing control.
Once you are in control and advancing in the usual ways you can then go to the next level. But always, return to what needs to be achieved in the next hour or 24 hours.
When visualizing dreams do not do so exclusively as an onlooker like you do when you want to be entertained by watching TV but do not want to exert initiative. Your truly productive visualization is when you are imagining in terms of being who you want to be. You want to enter into the feeling and activities you want to create by manufacturing them. Rather than watch yourself in imagination, be that person in imagination. You can use this approach as you go about your usual daily activities.
Lost magic
---
In childhood life is an exciting and magical adventure and everything seems possible. The future is a blank slate, and it seems as if we can have anything we want.

Young children even believe they can affect reality and create miracles with their thoughts. Not only do children seem to experience more miracles than adults do, they have a magical optimism that transforms everything.
When we get older, we lose the magic. We are told negative events happen to us and that there is nothing we can do about it. The direction our life takes may even seem to be outside of our control.
When the world loses its light and seems dead, nothing we want seems to happen and we lose interest.
In order to gain back what we lost as children it is necessary that we understand the true nature of our reality.
How to escape myth and immediately attain success
The primary myth that comes out of materialism and Darwinism is that thoughts and and physical events are two distinct entities. Nothing could be more untrue.
Your beliefs create your reality, literally. Your conscious beliefs create your immediate reality. If you change your beliefs, thoughts and emotions right now, your reality will immediately begin to change.
The way change begins, however, is in small increments. One thought is like one small brick in the cathedral you want to build. Until you do the work of getting the structure started it is difficult to manifest your dream cathedral or life.
The secrets of the universe unveiled
---
What is the secret formula within the child's mind? You would know what it is, as would the entire population, if we were not all misled by mechanistic science. If I recalibrate your conception of reality it will be possible for you to know the secret to create what you want in your life.
The past does not create the present
The light coming out of a light bulb is not an object like an apple. It was not created in the past and put in the air so that you can read. Instead it is action in motion. Photons of light are pulsations speeding past you at the speed of light.
What you need to know is that the electrons that form seemingly solid objects are also ongoing projections―energy of nonphysical origin beaming into time-space. Objects are actions. If you could stop the projection of matter in the same way you turn off a light with a switch, your physical body and environment would vanish.
The reality around you is being continually projected in the same way a beam of light is. Everything is an ongoing projection. The glass you drink out of is a different glass every time you use it. The same holds true for your body.
The objects you see now do not exist in the past any more than the light you are reading by existed in your past. The light you read by may seem the same, but you know it is not. The same holds true of physical objects.
We can see first-hand how consciousness forms matter. Scientific studies of the Zero Point Field show us the emergence of consciousness as a projection of energy we perceive as solid. That projection is ongoing and under your control.
Click above to learn more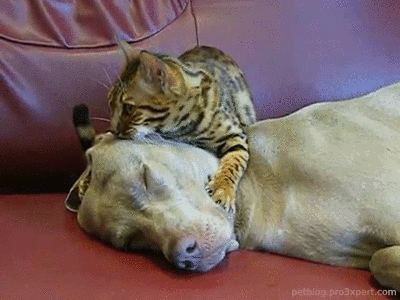 Now clear your mind and think of it this way
Everything around you is continually being destroyed at the same rate at which it is being created.
Reality is completely destroyed and recreated more than a million times per second. Like scenes flashed on a deck of cards with your thumb, the rapid succession of images creates the illusion of one continuous flowing reality from start to finish. When in reality each card represents a unique recreation.
Your reality is continually being recreated in such a way as to give the appearance of a growth process that flows from past to present. But the past does not create the present.
A seed does not actually produce a plant, and a child does not actually grow into an adult. The recreations follow a pattern of similarity because of the common denominator—the inner reality of your beliefs and subjective energy—and because of the drawn-out nature of our perception within a time system.
The patterns of recreations create the illusion of growth from a past state into a future state. Individual frames passing through a beam of light in an old-fashioned film projector also create an illusion of one continuous progression from past to present. But the whole reel of film exists at once.
Growth in time is an illusion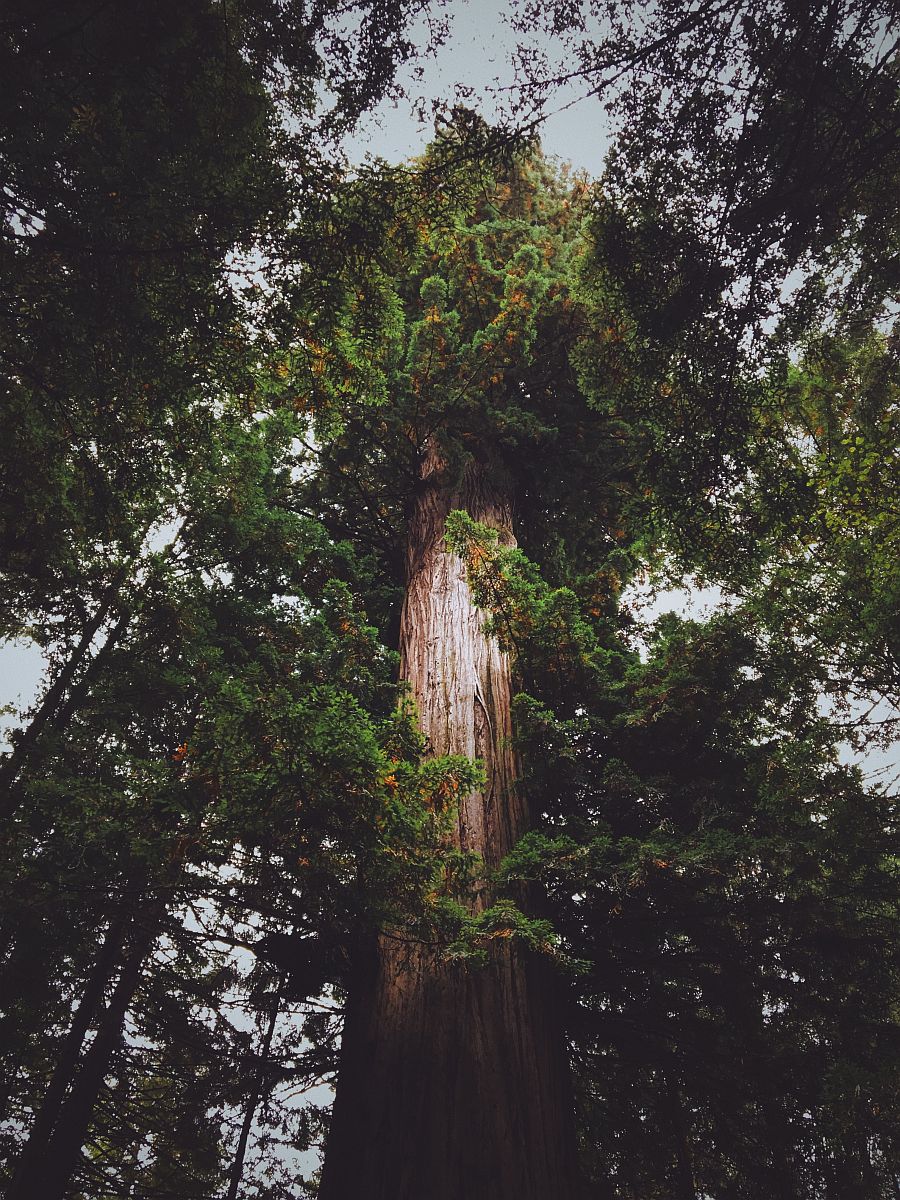 If the past is not determining the shape and form of objects what is?
The truth is that the events unfolding around you are projections shaped by your beliefs, thoughts and emotions. Your beliefs create continuity, not physical matter, because physical matter does not create anything. Past states of living systems do not create anything, only consciousness creates matter.
Click below to learn more.
Create what you want in life by changing your state of mind
So-called non-living matter does not exist, and physical things do not cause anything to happen. A car accident is not a result of physical cause and effect, it is a result of mental energy projecting into time-space. It is a selection of a probability that can change at any time prior to the accident. A change in the mind of the people creating the event can stop the accident. Changing the state of the psyche is the only way events can be affected.  Events are part of you—projections of your thoughts, like limbs and fingers.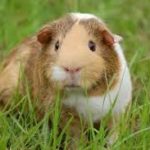 A child intuitively knows this, and this explains why they identify with nature and feel that they can exert some control over events with their thoughts. Children express inbuilt propensities of consciousness with which they are born. They are born with an inbuilt expectation that every event will have the best possible outcome.  And they do not have negative beliefs to hinder this process. The creation of positive and constructive events is automatic.
One of the main reasons why adults lose this ability is because they are misled by science. They are hypnotized into believing it is not their beliefs, thoughts and emotions, but past events that create the present. And this is where they go wrong. You can't fix a problem if you do not know what the problem is.
The past is not what creates your present
---
Your conscious beliefs create your reality. This is a scientifically correct, eternal principle. You can accomplish whatever you can conceive and believe possible. Once you understand this and apply positive and magical thinking your perception of reality changes and your thoughts have a greater impact on events. Reality then responds to your wishes and desires and begins delivering all you want. The magical psychological state characterized by childhood is reacquired.
45

EASTWOOD
45 years of research goes into every book
The Zero Point Field (ZPF) is a threshold to an inner universe
The physical universe exists within the ZPF. Physical events are a projection emanating from an inner dimension.  Your thoughts are energy that continue to exist. They incubate probable events in that realm where the projection originates from. Probable events composed of energy are then projected into matter in the same way light is projected from the sun or a lightbulb.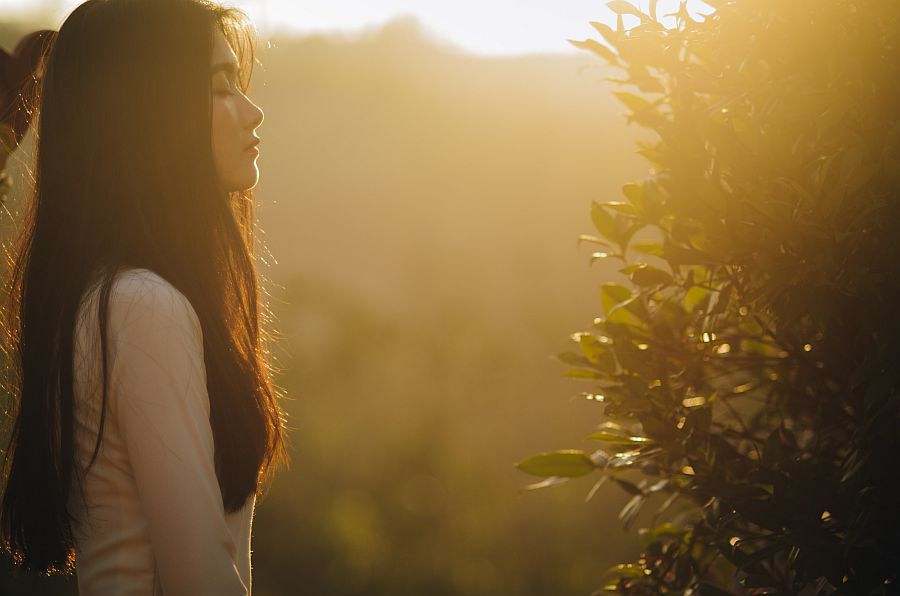 Your mind is actually in both worlds simultaneously
The mind is on the fence, between both worlds, but it looks out through the five-senses on to the physical dimension. The mind's energy is streaming from this inner universe up through your subconscious to be shaped by your thoughts.
This inbound projection of spiritual energy comes from the inner self. Once this conscious energy is patterned by your thoughts it returns to its source. It then goes through a process of evolution and is again projected into time-space. But this time it is projected into objects and events.
Objects and events are your thoughts manifest as physical matter.
.
---
"Everything we call real is made of things that cannot be regarded as real. If quantum mechanics hasn't profoundly shocked you yet, you don't understand it well enough."
― Neils Bohr, Nobel Prize winner father of quantum mechanics.
---
Quantum physics is simply the study of life. It only seems strange because our civilization is completely ignorant as to the true nature of reality.
Scientists have used quantum mechanics to develop advanced technology, yet as a society we have not yet employed those same facts to generate a new and more factual psychology. It is time to do so.
All content, books and links on this site are based on or in agreement with the findings of quantum mechanics. The concepts presented to you here are thus much more accurate and powerful than current psychology and standard self-help methods of achievement.
Quantum tunneling psychology, for example, reveals that consciousness is not restricted by the laws of classical physics. You mind can permeate any seeming barrier.
QUANTUM TUNNELING NON-CLASSICAL EFFECT
Thoughts draw from unlimited probabilities
---
The mind is of two worlds. As you believe, think or feel you are drawing from unlimited probabilities that which you will form into future experience. While all of this is happening, you do not see it. You do not see the mechanism; you just experience the results.
If you have a thought, that thought will draw elements from unlimited probabilities. The same goes for a belief or a feeling. You select elements of probabilities by what you believe, think and feel. Your subjective activity is what you use to make your selections. These selections are then organized properly and projected as the events you experience. The inner self does the real work of creation, while you reap the results of your thinking.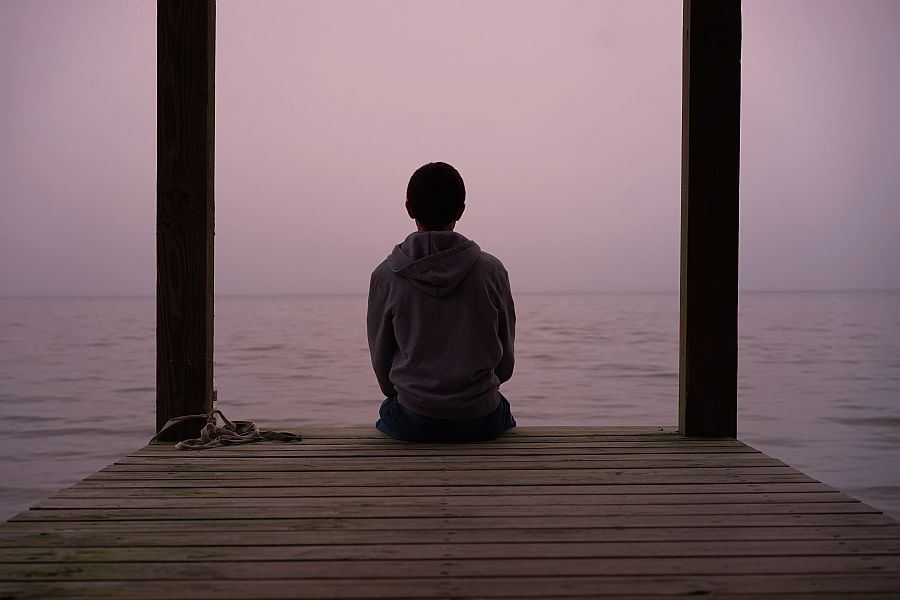 45

EASTWOOD
45 years of research goes into every book
Where you focus your attention largely determines what you will materialize in your life
Where you focus your attention is the difference between a life of obstacles and frustration, and one of success and attainment. As you focus on good times you are immediately put in correspondence with all other good times existing in an infinite inner reality. As you resonate with and connect with all these good times you start drawing those elements into your life, so that in minutes, hours or weeks from now events are altered accordingly. You then have more good times.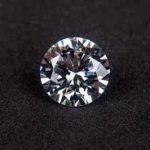 To change any element of the movie you call life, you have to change your thinking. Altering the mind alters your life. There is no other way to change your life.
Thinking is selecting
To change your reality, you change what you select. When you are thinking about a goal or something you would like to do, like eat lunch, you are selecting probabilities from within this inner reality where all possibilities exists.
The reactive mind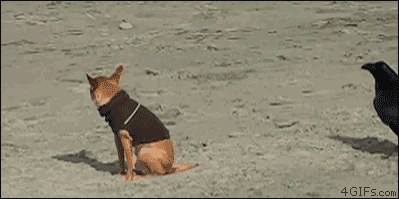 The primitive mind is reactive. Rather than react to negative events with negativity, react by creating what you would rather see in its place. To create events, you affirm that what you want already exists.
You use your beliefs and expectations to create events. You believe in and expect what you want. You can also will it.
Our positive thoughts can be diverted if we react to what is happening in the world around us rather than to the original intention within the inner mind. This is what happens when we grow up. It is why we lose the ability create miracles, maintain the magic, and control what happens to us.
If you want to change your reality change yourself, and change what you project in belief, thought and emotion. Anything is possible to create.
Advancing yourself helps many
---


45

EASTWOOD
45 years of research goes into every book
BE WHO YOU WANT TO BE & ACHIEVE SUCCESS OVERNIGHT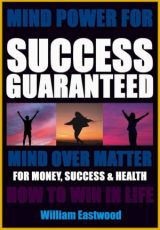 The principle of selecting probabilities is based on the most credible & advanced science in the world ― Einstein's relativity, David Bohm's "holomovement," & "many-worlds interpretation" of quantum mechanics.
.
Paperback / eBook DIRECT FROM MANUFACTURER - most reliable source -fastest delivery - lowest price
Prosperity video
---
Click on image to view prosperity video!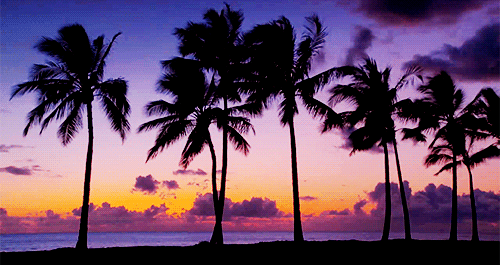 Repeat affirmations while watching more videos to manifest superior wealth.

Altruistic Movement Redirect Civilization
New science application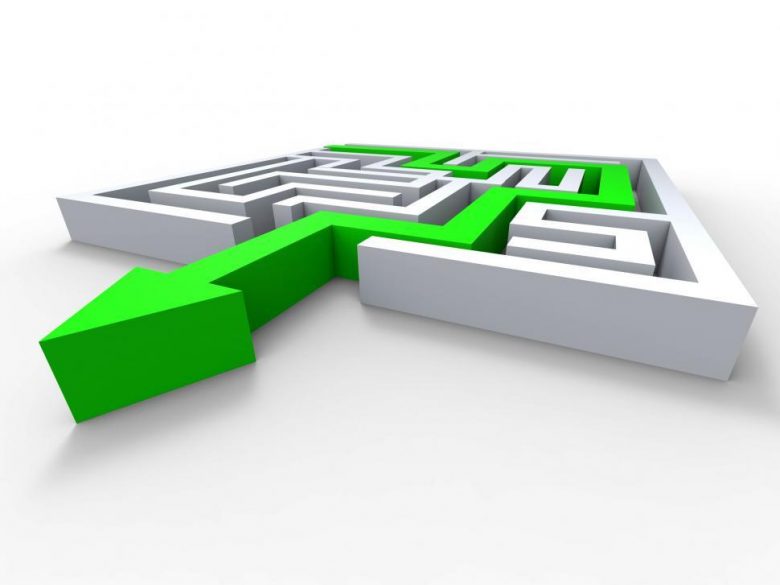 Is your life important enough to you? Are you worth it?
---
Is your life important enough to you to make an investment that poses no risk yet can transform your self and your life, hence allowing you to create your dreams and whatever you want when you want it?
My websites and books represent an unlimited source of information. Few souls have survived the educational labyrinth without transforming into a new identity. Ignorance cannot survive the journey.
When you add my books to the tools you possess to improve yourself and the quality of your life you help more than just yourself. A paperback purchase through Lulu.com in particular, enables me to bring that much more help to the world, and is greatly appreciated.
---
Put an end to starvation in the world... children suffering... human rights violations... conflicts and more by buying a book. (see EN mission statement below).
When you buy a book, consider it a donation helping people around the world (see the Altruistic Movement).
---
Our goals
---
Create a new planetary civilization based on human altruism and cooperation.
Create missions to help people and communities in need.
Help everyone to help other people.
When we awaken to our true nature, we begin to realize that we are supported and graced by an altruistic consciousness of which we are a part. When we become aware of how the universe works, we begin to notice how the universe bends in our direction and works to our advantage.
An entirely new worldview begins to set in.
45

EASTWOOD
45 years of research goes into every book
The books
---
The purpose of each of my books is to provide you with all you need to know to be successful in all areas—in intellectual and spiritual knowledge, business, finance, health, love and relationships.
You can improve your life
---
No matter what is happening in your life or how bad or irreversible circumstances seem to be, whatever it is you want, it can be done.
The most beautiful experiences in your life have happened because you created them. Your thoughts can and do create matter despite what anyone tries to tell you to the contrary.
If you are not satisfied with where you are and are upset, the negativity will manifest greater difficulty. If, however, you are doing something about your situation you will feel positive and optimistic. When you are learning, you have a reason to expect better in life. Those positive emotions and expectations you generate from reading any one of my books will manifest. The positive energy also provides motivation to change your life for the better, gives you ideas and starts a positive spiral like a trampoline to success and great satisfaction in life.
Tips and helpful hints to insure your success
Exclusive published book content
---
Our civilization has in the past thought that matter forms ideas, but it is just the opposite. Ultimately, everyone will discover that the events they experience are holographic projections; manifestations of "past" thoughts.
We create our own reality. If you study this material long enough, it is inevitable that you will finally come to this conclusion.
The more open you are to the idea, the more the evidence begins to present itself. Eventually many people experience a shift which feels like they are awakening in a dream that they are creating with their own thoughts and emotions. Once this happens you realize the true power you have to shape events.
After realizing that your thoughts create your reality it is just a matter of learning to focus your thoughts properly. Beliefs must improve, attitudes and expectations must improve, and positive emotions need to be fixed primarily on the sense of acquiring and having what is wanted rather than lack and frustration. This can be difficult to do in the face of contrary evidence, such as the disturbing news about the coronavirus, a lost job or whatever you are struggling with now.
Yet, that is what my books help you to do.
Embrace the paradigm in full
---
True mastery is a result of acceptance of a new view of reality and a willingness to go all the way. This means you understand the true nature of time and probabilities. You must commit to the wonderful truth rather than think it is too good to be true. If you doubt the process, the doubt itself is like static and interference.
Proper focus is an art and science
---
How do you create a sense of well-being when the country is in lock-down and markets are in free-fall, or some other major problem besets you? It is often difficult to do this. We may remain with one foot in the old world and one in the new paradigm. This is generally far less effective. You must realize that as your thinking and focus changes so will your reality, but time is usually required. The mind must be repatterned.
This is what my books help you to do.
Be daring, brave and confident
---
To create what you want you must be very brave. You must be willing to dispense with the comfort blankets. When it comes down to it, most people cannot completely let go of familiar beliefs and subjective habits of perception. Often, we are addicted to the idea that other people and situations prevent our success. Our institutions and societies are based on the idea of victimization.
Here, again, I can help you change your thinking.
No one can stop your thoughts and dreams from manifesting
---
Other people and situations, no matter what they are, cannot prevent your desires from manifesting. If this statement upsets you, it reveals the intensity of the belief that you are a victim or are held-back despite your will. The problem with such a reaction is that it speaks of belief and belief is thought, and thoughts create your reality. Beliefs are the strongest kind of thoughts; they are thoughts that we have invested with strong conviction. These carry emotions that show what we really believe.
You can change your beliefs simply by reading my books.
The strongest conviction wins
---
We create according to the strongest convictions within us, and these are typically fears or the idea that we are not good enough to create what we want in life. We often hide these insecurities from ourselves by denying that is what we really believe. But if we feel anxiety first thing in the morning, this is a beacon as to what is holding us back, and it is a means of discovering our hang-ups.
The affirmation I provide will shift you into the positive regardless of where you started from.
Your emotions tell the truth
---
Your emotions will tell you what you really believe about something. How you feel speaks of your predominant belief that manifests as your experience. Beliefs create events on inner levels of consciousness and these pre-matter events evolve and are eventually manifest.
A master regains intuitive knowing and reinforces it with intellectual understanding. They apply the principles and adhere by the new worldview faithfully despite inner pressure to break with understanding and join the world of victims.
Paperbacks/eBooks DIRECT FROM MANUFACTURER - most reliable source -fastest delivery - lowest price.
Everyone really knows the truth about reality
---
Many ordinary people as well as psychics are certain that they receive some kind of spiritual help. This can only come from other levels of reality. Millions of people believe their thoughts affect people, reality and physical matter.
Co-creation is a reality and ignoring the help you have cannot help you.
Edgar Cayce, who was perhaps the most renowned psychic in history, could put a book under his pillow when he was a child, and wake up in the morning knowing the content of the book. This is why he was called the sleeping prophet.
This is possible because every object in your environment is an extension of energy that connects to the level of creation that allows it to exist. There are extensions within books similar to telepathic cords. This represents energy being projected holographically.
Every object around you is a holographic projection of your mind that connects you to the innermost portion of your soul that creates them.
If you want to break old patterns and habits of perception, bring powerful books into your life and remain centered on what they represent — the truth you are bringing out within yourself by having them in your presence. Once you materialize something in your life, an energy pathway continues to exist, even when the object is long-gone.
Do this a little bit at a time until everything around you speaks of love, the invisible infinite potential that surrounds you, prosperity, quality, power and wealth.
Force yourself to remember that you must remain positive at all times. Open one of your metaphysical books every day and find something important to remember for that day. Rescript yourself a little bit every day and when you do, commit to going all the way to the new view of reality in your thinking.
If you do this faithfully, your entire reality will begin to change for the better.
Again, because this is so important, when you manifest something positive, such as a book that represents the truth and the answers you are seeking, maintain that book and whatever represents what you want in your life as best you can.  This creates an energy pathway for more of the same to come into your life. It also connects you with the author and all others who are connected to the object and/or information it represents.
This is the only way you can change the patterns in your life. If you want to materialize a better-quality physical experience this is what you do. You bring what you want into your reality. I have done this and always have my favorite, most powerful books at arm's reach.
It was not necessarily easy to bring these books to you. Those who expose ignorance often pay a heavy price and many are shunned or attacked. This is true of people like Edgar Cayce, Nicola Tesla, David Bohm , Robert Jahn of Princeton and myself, William Eastwood.
I urge you to buy whatever books you can comfortably afford from your favorite metaphysical authors. There are many other benefits in doing so. A purchase is an affirmation of your manifesting power and prosperity, and it is a testament of your determination to improve yourself and your life.
Practically and symbolically, correctly made purchases are extremely important, not just to you but also to those who make these metaphysical books available to you.
As a heart pumps blood, the vacuum created in each pulse draws in more blood, and this is how energy behaves. You must give or outflow energy to receive. In religion and spirituality this is behind the Golden Rule concept.
Your most valuable possession will always be yourself. If you do not invest in you, then you are saying that you are not important. Those who do not invest in improving themselves and their abilities, do not draw more (ability, quality, etc.) from the universe.
Learn to manifest quality and value in yourself. Learn the art and science of living a good life and manifesting what you want in life. Bring forth that which you seek.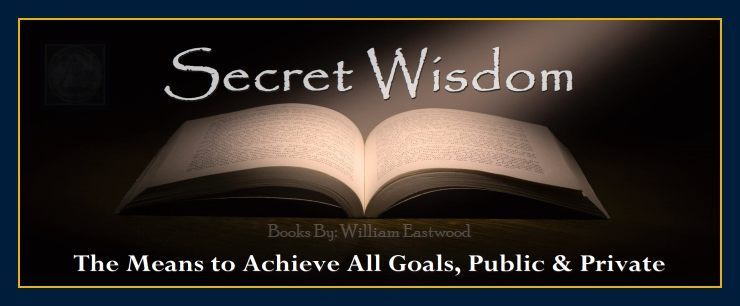 Paperbacks/eBooks DIRECT FROM MANUFACTURER.
By purchasing through Lulu.com (above) you get these books DIRECTLY FROM THE MANUFACTURER and cut out the middle man!—most reliable source—fastest delivery—lowest price.
45

EASTWOOD
45 years of research goes into every book
ePub: (eBook)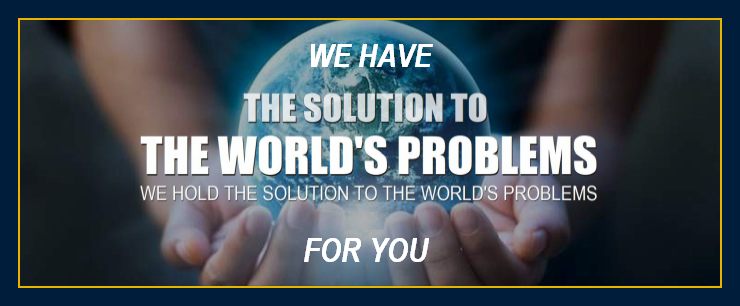 A new picture of reality has emerged since Einstein published his theory of relativity in 1905. Quantum mechanics has proven elements of classical physics to be incorrect.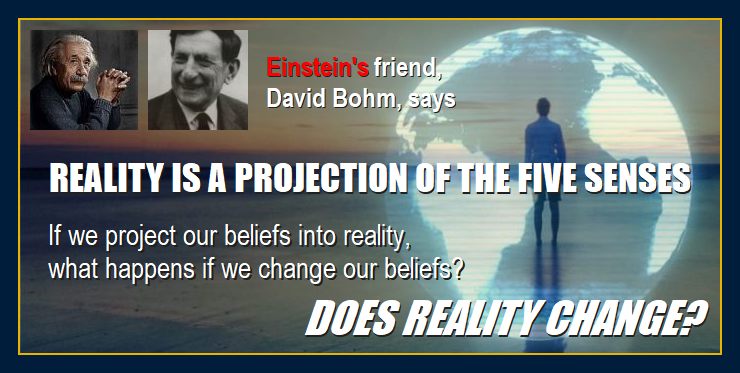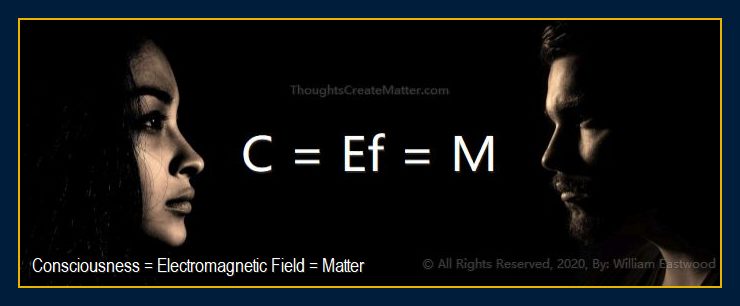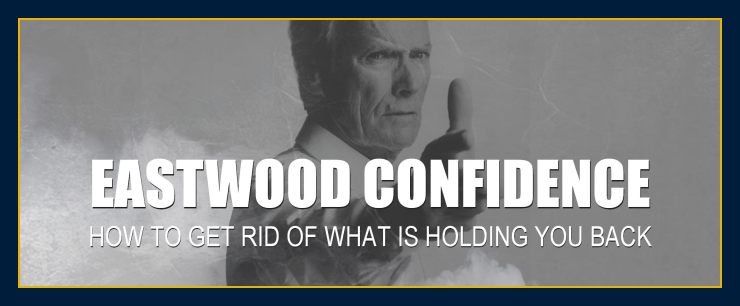 EASTWOOD CONFIDENCE:

AN EXAMPLE OF HOW WELL THESE PRINCIPLES CAN AT TIMES WORK
---
Learning path
---
The primary premise on which a civilization is based defines the nature of the holographic projections of its members. To understand more, choose one of the three avenues for learning below, 1) intellectual, 2) middle ground, and 3) human.
Intellectual: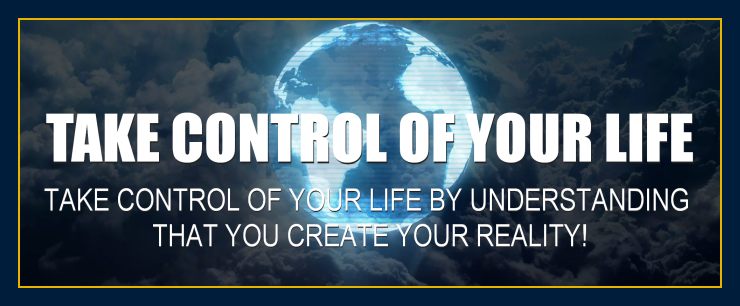 Middle ground: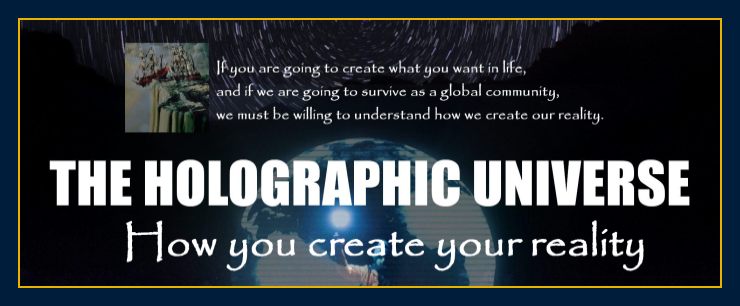 Personal story format: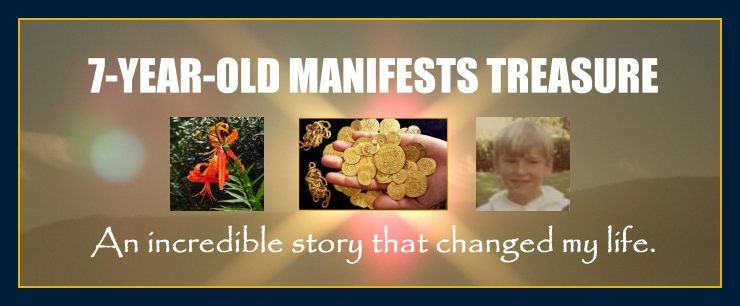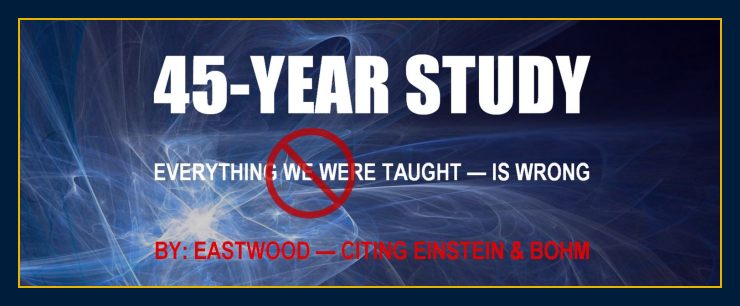 Or, you can learn what you want when you want:
45

45 years of research 
Over 100 free articles
Become powerful.
Create wealth.
Manifest your dreams.
The most generous advice.
The most experience.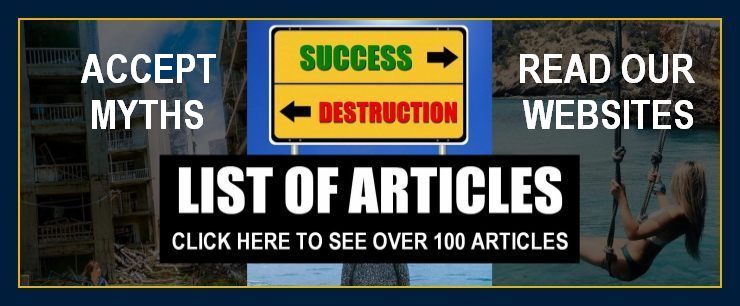 "Consciousness is altruistic, and that means that you are an amazing, powerful and beautiful person."
— Eastwood
Books to help the world: Humanitarian philosophy and activism that is reaching you because it works:
David and Goliath — Eastwood's political activism
---
A Dragon flying over a town is terrifying. But one flying over the United States and threatening democracies across the globe and civilization itself is something else.
Eastwood wrote "The Dragon Slayer" over twenty years ago. If Trump is the dragon, is Eastwood the dragon slayer? Since Jan. 6th, his Trump posts have been number one on three major search engines, helping to slay "the dragon."
Paraphrased book review
---
"I was in awe over what Mr. Eastwood overcame against great odds: This showed me that this author is of genuine caliber. I personally think he should be awarded the Nobel Prize, and encourage readers to purchase his treasure trove of masterfully-written books."
— Efrain Morales, Jr.
"THE HOLOGRAPHIC UNIVERSE—Journey Out of the Illusion" opens with the historical context of a revolutionary series of giant events. Einstein's colleague and a group of renown physicists made a discovery... we were not made aware of the inevitable implications it had for civilization itself.
The most advanced physics in the world tells us that accumulated knowledge in all fields is based on a false premise. This is the solution.
"We can literally change the course of civilization by lifting the race to a higher path through implementing the solution."
— Mario Fusco, TH.D., RS.D, B.S.C.
"We are solving the world's problems. When you buy a book from us you help us to do that. "
― William Eastwood
People from around the world in over 170 countries rely on this information reaching them, many of whom do not have any money to buy books.
When you add one of our books to the tools you possess to improve yourself and the quality of your life, you help more than just yourself.
You help people around the world who are suffering in the most difficult circumstances.
A prolific altruist whose achievements validate the power of his ideas. You are on this site and reading this because these principles work.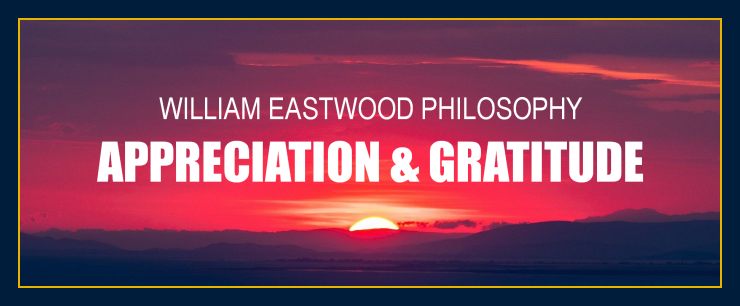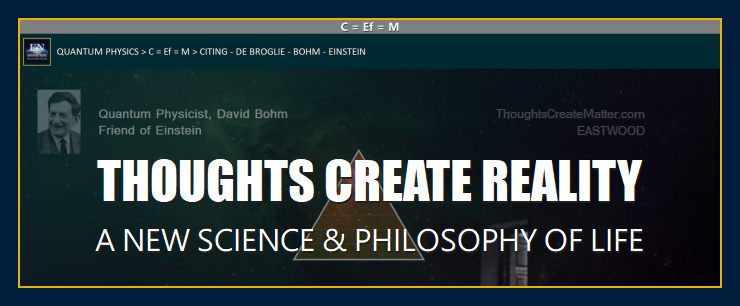 45

EASTWOOD
45 years of research goes into every book
The Solution to All of Humanity's Problems 
& The Secret to Creating the Life You Want
NEW EDITION
6" by 9" paperback: 450 pages.
Earth Network: Founder William Eastwood
---
Paperbacks/eBooks DIRECT FROM MANUFACTURER.
By purchasing through Lulu.com (above) you get these books DIRECTLY FROM THE MANUFACTURER and cut out the middle man!—most reliable source—fastest delivery—lowest price.
---
MIND POWER FOR SUCCESS GUARANTEED
- Mind Over Matter for Money, Success & Health
NEW EDITION
6" by 9" paperback: 228 pages.
When you get this book, you get to have what you want in life. When you apply the simple principles within this book properly you activate a magical internal process that manifests your desires. You get a result like the Cinderella story. Magical transformations and events occur.
The principle of selecting probabilities is backed up by Einstein's relativity and "Many-worlds Interpretation" of quantum mechanics which is hugely popular among physicists.
Overnight success is possible when you have SUCCESS GUARANTEED!
---

EN's Course
You Are a Beautiful Person
- Key to Freedom
EN'S manifesting course
6" by 9" paperback: 358 pages.
EVERYTHING YOU NEED TO CREATE THE LIFE YOU WANT!

Reveals how you can manifest any reality you desire.
Put an end to all your limitations & acquire the knowledge you need to create all your desires. The best of everything includes the full range of subjects in the four EN websites. A lifetime worth of learning, and all of William Eastwood's teachings.
The past does not create the present. Nothing is as we were taught, there is a new art and science to be learned. You exist at the center of a web of probabilities. Each thought and emotion you have will alter what manifests next in your life. If you are adamant about having what you want in your life you had better get it right.
If you follow the masses, you will be as a sheep led off a cliff by the great myths of modern man. Don't gamble your life on majority belief. Your life is too precious. There is no time to waste. Basis of THE KEYS, guidebooks on how to free yourself of all limitations in life.
---
eBook version

EN's Course
You Are a Beautiful Person
- Key to Freedom
EN's manifesting course
eBook (ePub) PRICE: $7.99
Imagine what a life of complete freedom, and abundance of whatever you want, would be like. This course will show you how to obtain this level of freedom from all limitations.
Achieve the highest level of manifesting ability. Not enough money or love? Unfulfilled relationships? Unrealized dreams? If you wish to have freedom from all limitations, this is your prayer answered. Previously undisclosed powerful material. Basis of THE KEYS, guidebooks on how to free yourself of all limitations in life.
---
A New Series
Rather than publishing just one large course I am publishing some of the best material I have into a series of affordable Keys.
The Keys will contain the philosophy I've used for 44 years. I've learned how to make the metaphysics work and I want to pass on what I have learned to you. Your beliefs, thoughts and emotions do create your reality, but application is crucial. It is too easy to make a mistake and the cost of mistakes is too high. Make sure you get it right by ordering the First Key.
The First Key
to Freedom
The EN course continues: 118 pages. 6" by 9" paperback
The EN course continues: Be free of all limitations in life. No more problems and obstacles. Have everything you want in life. This is the guide that will get you there.
Insights on how to apply the principles of new science and new psychology. Simple and easy to understand. Real life examples, affirmations and guidelines.
Realization of your goals and desires is a simple process. You have a magic genie. Your thoughts and emotions manifest. What could be better? Life can be good.
Get The First Key and onto the road to your dreams.
---
eBook version
The First Key 
to Freedom
The EN course continues: eBook (ePub)
PRICE: $3.99
You are not moving through time and space, you are projecting a physical "movie" you enter into. Your beliefs, thoughts and emotions create your reality. This simple guide show you how. Master the process of conscious creation.
With a magic genie inside you, anything is possible. Specific positive thoughts and emotions will manifest as specific positive events, but their is a time lag and science involved. You have to know how it is done. When William Eastwood explains how to master the process, goals and desires can easily be achieved.
---
KNOWLEDGE IS POWER
ACQUIRE THE ABILITY TO CREATE THE LIFE YOU WANT
DEVELOP CHARACTER & ATTRACT WEALTH & LOVE
Read a powerful manifesting book by a warm fire.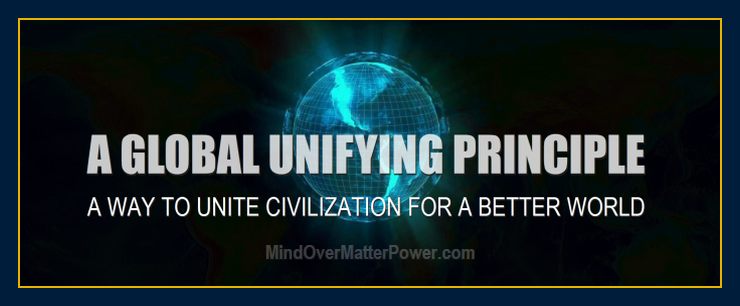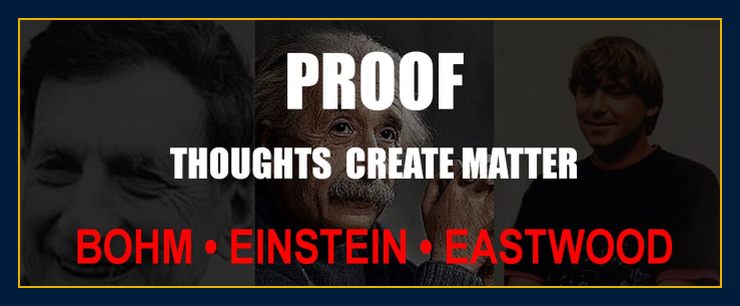 45

EASTWOOD
45 years of research goes into every book
What happened?
---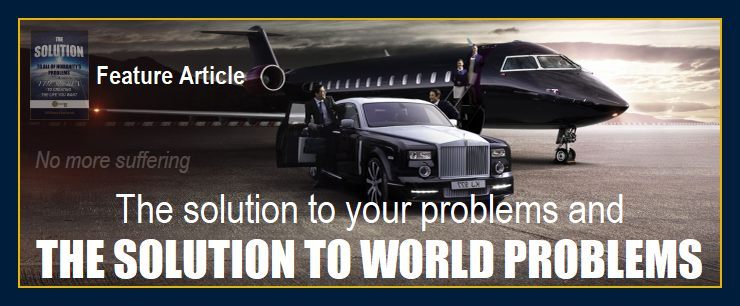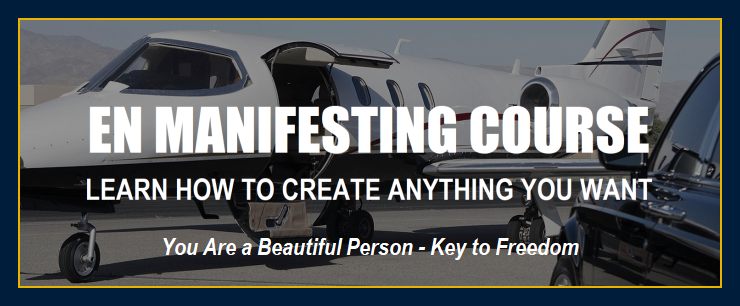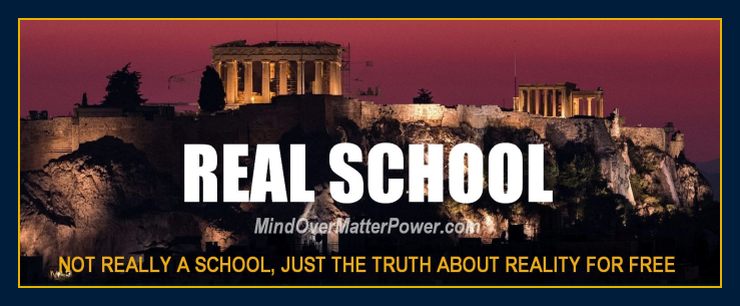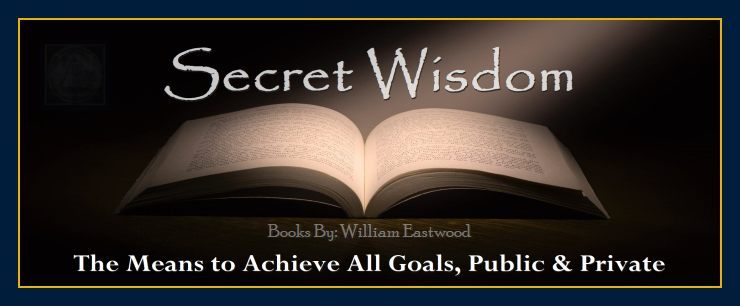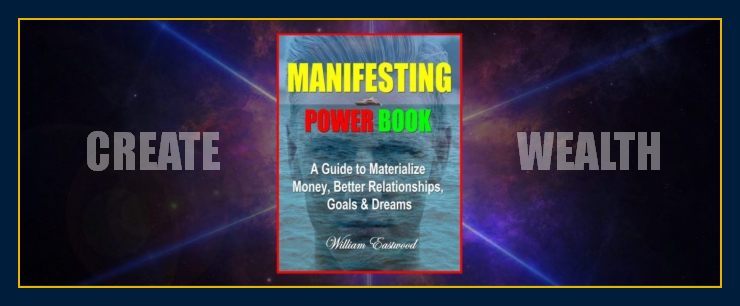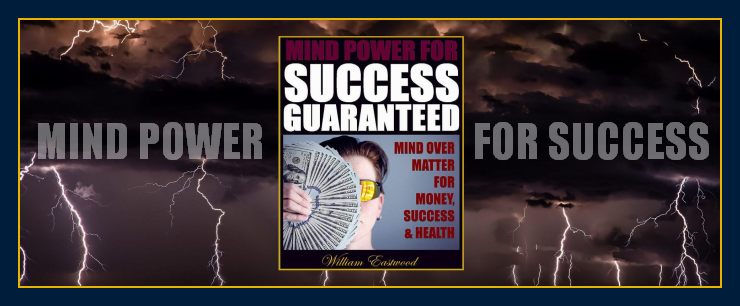 Click on the spinning globe at the top of any page to go to the day's affirmation page.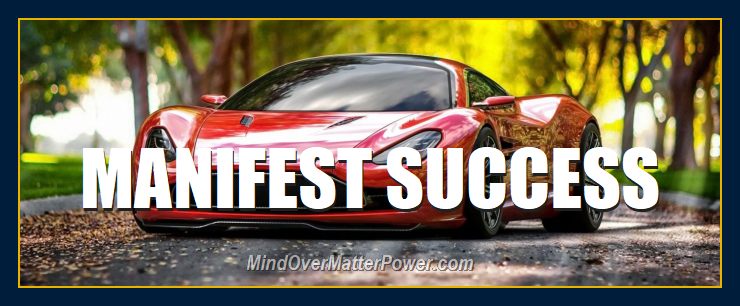 What do you want to create? Eastwood's methods of achieving goals are based on new scientific paradigm of University of London physicist David Bohm, a former protégé of Einstein's and over 45-years of research and application. These methods work. Begin now to create the reality you have only dreamed of with William Eastwood as your guide.
There is a story behind this site and books. There are huge changes taking place in the world. The forerunners are running up against those barriers that prevent progress in the world.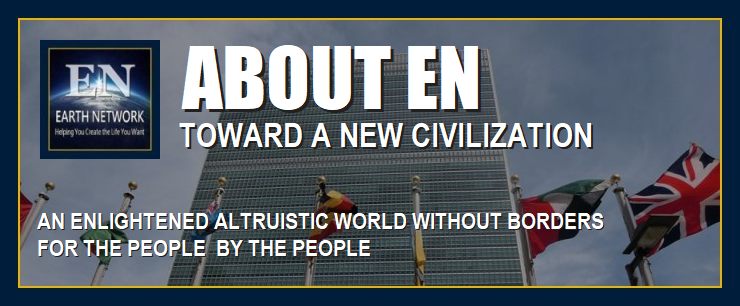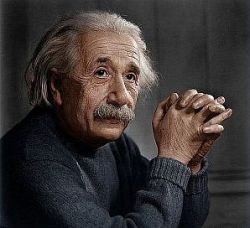 "Great spirits have always encountered violent opposition from mediocre minds."
― Albert Einstein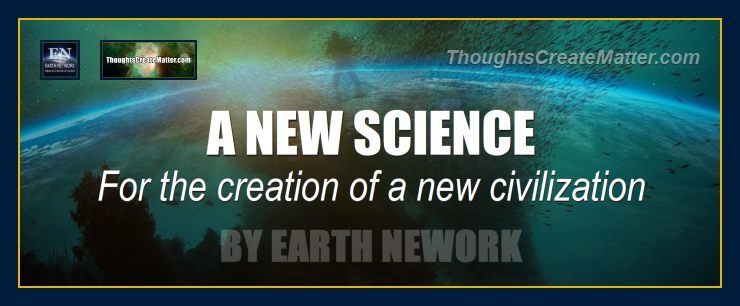 Our four sites.
---
Click above to learn more
---
My story is a success story achieved against all odds.
You are in control of your experience. At any time, matter can be completely changed by the activation of conscious thought. Your environment is a product of your thoughts and emotions. By projecting the specific thoughts and emotions that embody your desires you can immediately begin a process of change.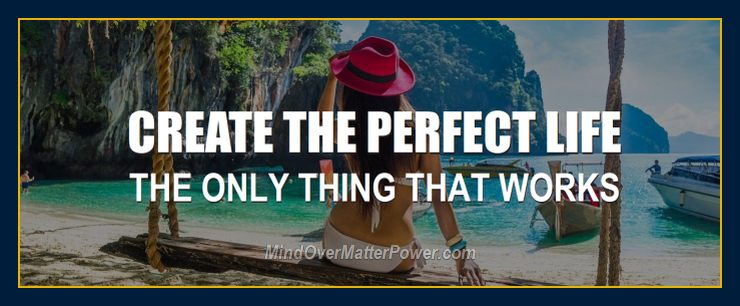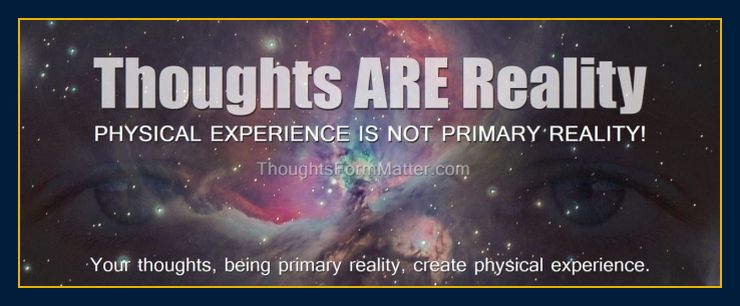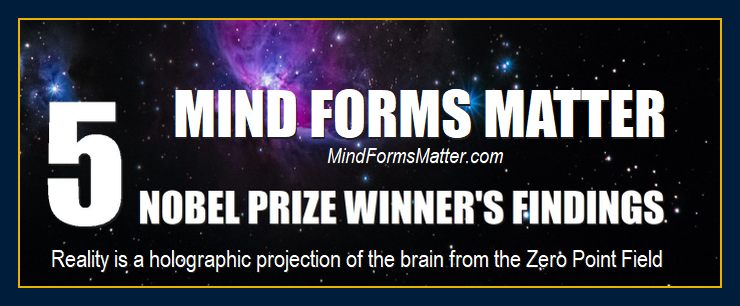 The current state of the U.S. and world is not so great. Learn the cause of what is happening.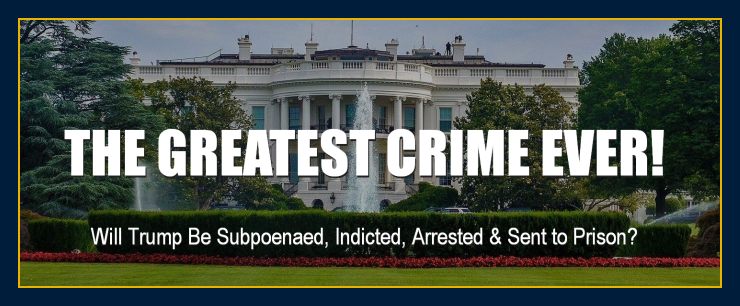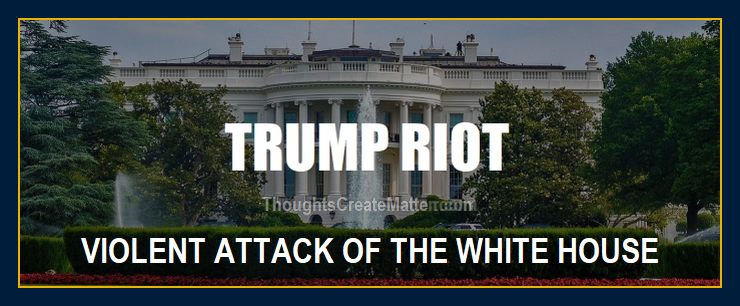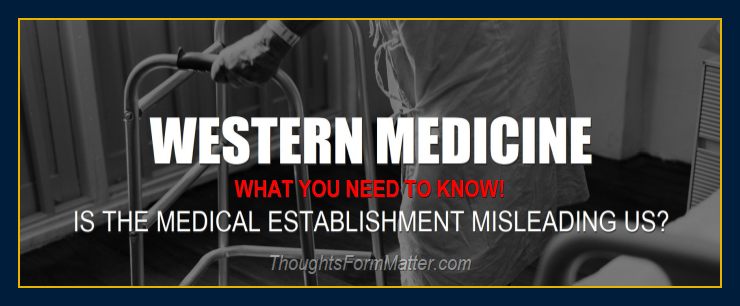 Take your country back from primitive superstition, violence and ignorance.
Enter the new future
Knowledge can change the world as we know it.
EN FOUNDER
.
"I have an amazing lineage, but other than that, there is nothing that makes me special that does not belong to every other person on earth. I have achieved what I have because the principles I offer work and I am tenacious. That's all there is to it."
— William Eastwood

How Can I Create What I Want? How to Materialize Anything in Life: Money, Love, Happiness, etc.
© Copyright 2019, 2020, 2021, By: William Eastwood.
Primary article concludes here.
Four FREE Earth Network websites with over 100 articles
---
FOUR SCIENTIFIC EDUCATIONAL SITES — ONE PHILOSOPHY
A singleAMAZING philosophy!
100's of articles!
4 EN websites!
They are meant to be used together.
Click between them!
Click below for list of articles.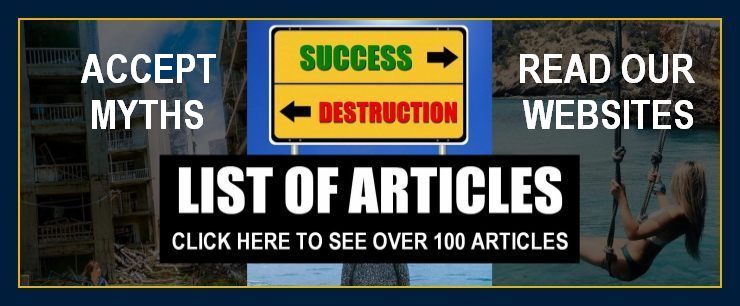 Click below for ThoughtsCreateMatter.com home page.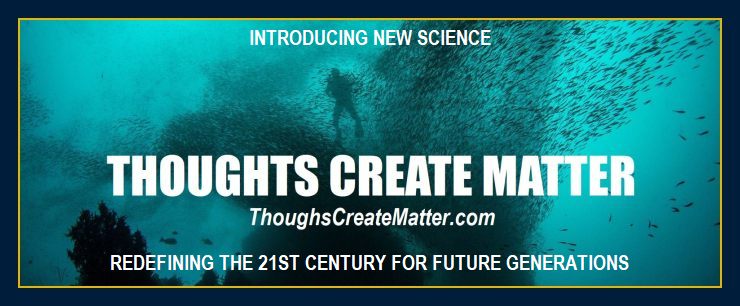 MIND OVER MATTER POWER
Get the facts from the best sites
How Your Thoughts Create Matter & Your Reality
I highly recommend thoughtscreatematter.com because it has one of the best scientific explanations, quantum mechanics and is easy reading for just about anyone.
Recommended website: Thoughts Create Matter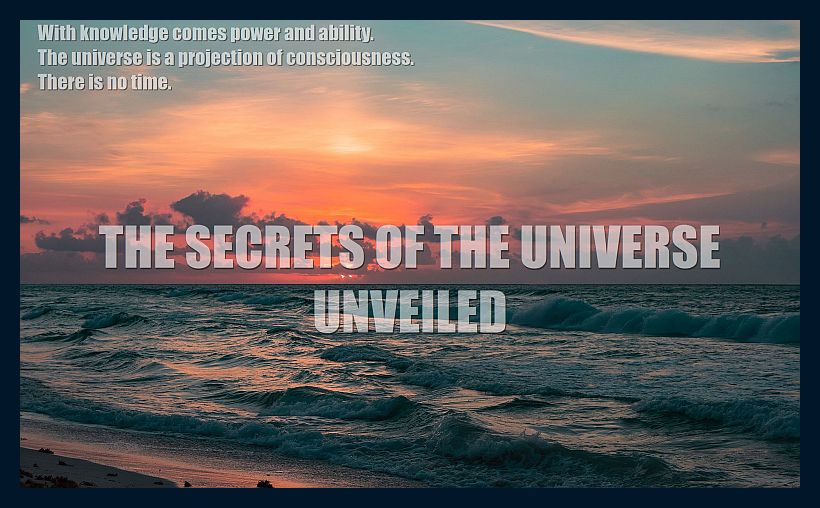 ---
Category: How can I can I create what I want? How to Materialize Anything in Life: Money, Love, Happiness, etc. How to manifest anything. The past is not what creates your present. Use My Mind to Materialize Anything I Want in Life. How Can I Create What I Want in life? How can I materialize money, love, happiness or anything in life? Click on our site and books to learn more.
How Can I Create What I Want? How to Materialize Anything in Life: Money, Love, Happiness, etc.
Where you focus your attention is the difference between a life of obstacles and frustration, and one of success and attainment. As you focus on good times you are immediately put in correspondence with all other good times existing in an infinite inner reality.
The concepts conveyed in this website are within these books.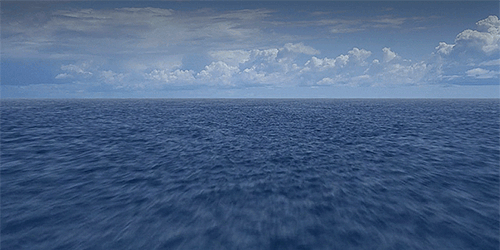 www.MindOverMatterPower.com