---

EN
Mind Over Matter new science application.
The truth about reality for free!
---
EINSTEIN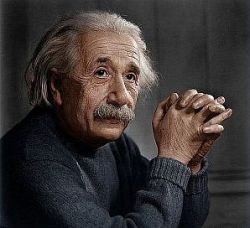 "The only thing that interferes with my learning is my education."
― Albert Einstein
---
Real school denotes real, rather than fake knowledge. This is not really a school, just a source of free information.
WHY ARE WE CALLED REAL SCHOOL?
To change any element of the movie you call life, you must change your thinking. Altering the mind alters your life. There is no other way to change your life.
NBC NEWS REPORT Universe is conscious
William Eastwood's journey began at age seven when he turned trash into treasure while receiving a message as to his mission in life. What he learned at age seven was necessary to survive the attack that would come later in his life. Without that message he would not have succeeded in his mission.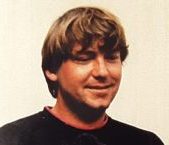 "You create your own reality, and you are always in control of what you create.  I have said this since I was 12: You select events—probabilities—according to your desires and assumptions.
"The central premise that consciousness creates reality dismantles most accumulated knowledge in all fields. This creates a situation in which many beliefs and institutions will need to change."
Do scientists say that thoughts create matter?
Many top physicists do know that thoughts create matter and reality
It is the rest of science, media and the world who do not want to listen to what they are saying.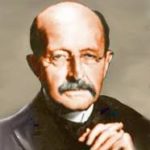 Max Planck,
Nobel Prize
Winning
 father of quantum mechanics says,
"I regard matter as a derivative from consciousness."
— The Observer,
1931.

Max Tegmark (Click button for MIT paper)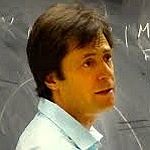 Max Tegmark of MIT, says that consciousness is a state of matter.
CONSCIOUSNESS IS A STATE OF MATTER: MIT
---
In 1938, Einstein writes,
It seems as though we must use sometimes the one theory and sometimes the other, while at times we may use either. We are faced with a new kind of difficulty. We have two contradictory pictures of reality; separately neither of them fully explains the phenomena of light, but together they do.
— Albert Einstein, Leopold Infeld (1938). The Evolution of Physics: The Growth of Ideas from Early Concepts to Relativity and Quanta. Cambridge University Press.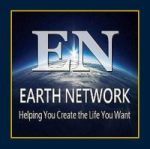 If we extend Einstein's suggestion above to several sources of knowledge, we come to a new understanding of reality itself.  To make sense of the discoveries of David Bohm and other scientists we need to gather together everything they are saying and put it together in a new way to bring us to a new picture of reality that makes sense.
If we combine certain popular theories in quantum physics, they all point in the same direction. That is precisely what my philosophy does. But I am not a scientist. I am a humanitarian, philosopher and visionary who wants to help you understand and apply a basic life philosophy that can be used to solve problems and achieve goals.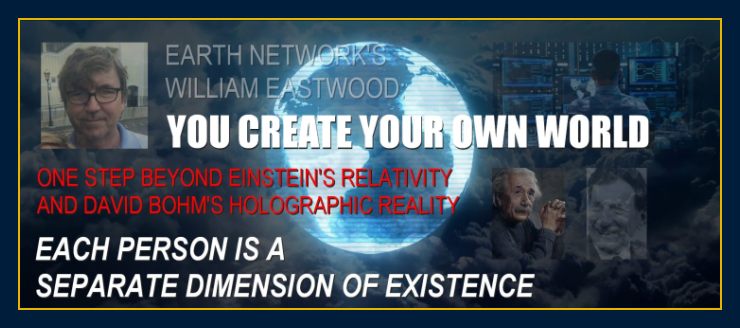 Each physicist's theory represents one important piece of the puzzle. If you combine them properly, they lead us to where we need to be. They lead us to a unique understanding of reality that is so crystal clear and obvious, that we no longer need the science to convince us that this is the correct worldview.
Your thoughts can and do create your reality. The philosophy I teach is so simple and clear that anyone can apply it. In simple and clear terms, I tell you everything you need to know to create whatever it is you want most in life.
My philosophy, while based on the best science in the world today, is not for scientists, it is for ordinary people who want to improve their lives.
If you just want to achieve goals I can help you.
The AMAZING truth about

YOUR

consciousness
---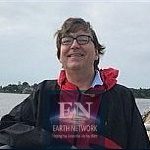 You can get lost trying to understand consciousness by reading scientific articles. I offer links to some excellent scientific studies as a courtesy to you only. I know in simple terms that the physical world is a projection we each create with our own consciousness. If four people enter a room, there are four rooms. I figured that out over four decades ago.
Consciousness is irreducible and is both individualized and part of an unbroken field. Quantum mechanics is the study of that field of energy. Your consciousness has very deep, eternal meaning that cannot be measured with a ruler, and so all scientific studies will miss that part of the picture.
All consciousness is of an equal, amazingly high grade; and just so you know, your personality and individuality will never be lost. Who you are will survive death. I am not a religious person, because I will add that you are also good, and most religions will say you are evil.
Ignorance is separation from truth, and it is the closest thing there is to evil. Our civilization has been based on separation from truth for centuries and we therefore do not even know where we come from! That shows just how ignorant we are.
Our civilization has been reading reality backwards for thousands of years. You cannot understand reality by looking at the physical world because that world is a consciousness hologram that you are creating. If you follow most scientists, they will just get you more confused.
I provide hundreds of articles and over a dozen books in plain English, and you do not need to be a scientist to understand any of it. Use your heart and intuition. All knowledge is within you, and you are a portion of the Divine consciousness that forms everything. You are forever safe and loved, and this will never change, not for a billion years.
For those who are interested I often begin my articles with some science because it is important to use your intellect. For something to be true it must make sense to you both intellectually and intuitively.
— William Eastwood
You do not have to be confused by the science. My books will open the door to understanding and will allow you to create your own reality to match exactly what you have decided you want in your clearest moments.
There a path that leads to a new civilization. Understanding will change the world as we know it. Either we accept new knowledge and thrive individually and collectively or we become overtaken by violence and other problems and spiral into our demise. Fortunately, we do have free will.
What is the definition of "real"?
When I was younger my understanding of the definition of "real" was "that which is physical."
Traditionally, that has been the requirement for being "real." The state or quality of being physical is to be real.
Dictionary.com
---
How Dictionary.com defines real:
true; not merely ostensible, nominal, or apparent:
the real reason for an act.
existing or occurring as fact; actual rather than imaginary, ideal, or fictitious:
a story taken from real life.
being an actual thing; having objective existence; not imaginary:
The events you will see in the film are real and not just made up.
Objective science or materialism does not comprehend that there is an inner reality that forms the physical world. Quantum mechanics proves otherwise, although its implications are largely ignored.
Einstein's friend and colleague, David Bohm, for example, is known as the most influential physicist of the 20th century for his scientific paradigm that opens the door to the existence of an inner reality. Bohm coins the terms "implicate order" to describe the source of the physical world. "Information," he says, guides matter formation.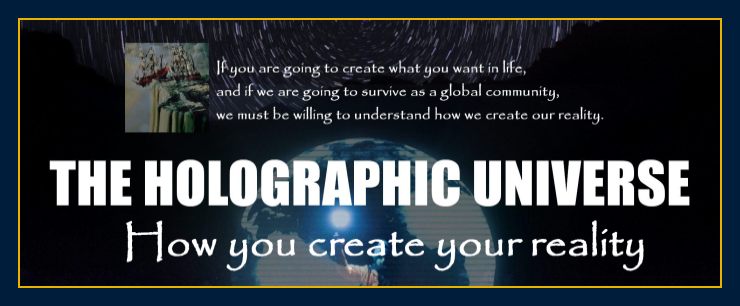 What we think constitutes reality is the quality of being measurable and demonstrable.  Since traditional science wasn't sophisticated enough to measure consciousness and demonstrate and measure its power and ability to form matter, thought itself became "not real" in the eyes of mainstream science.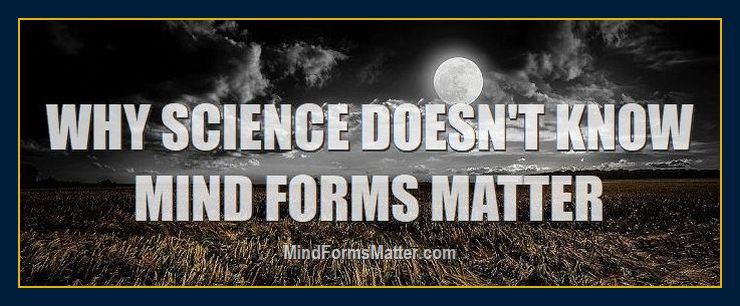 Because of the obvious impact of physical things and phenomena on our five senses, people have always regarded physical objects and phenomena as being real, and so science's official stance only reinforced the seeming obvious fact that physical things were real.
The development of the definition of "real" goes back thousands of years. A fire could burn us, for example, which we all needed to learn at an early age just to be safe in our environment. An imagined fire, however, could not burn us.
What we missed in all of this is what previously could not be measured or demonstrated, but now can. Objects are now understood to be like holograms. A book is just a field of moving energy that gives the illusion of fullness and solidity to our physical senses. Because the nonphysical energy-containing-information (or wave-aspect) within all matter has now been demonstrated and measured by quantum mechanics, it has to be considered "real." 
However, our entire civilization is programmed psychologically at the deepest level to believe what has already been decided, that thoughts are not really real, that only physical reality is real. Our previous scientific position that physical things are real has reinforced our sense's perceptions and basic notion that physical things and phenomena are reality.
For these reasons and also because of cognitive dissonance, it is difficult for most people and civilization as a whole to change their thinking on this subject of what constitutes "reality."
It is not a physical building that makes a school real, it is the integrity of the information that it conveys.
Thoughts and emotions are as real as objects, in fact more real. When we add to this realization the findings of quantum mechanics (everything has a wave aspect, etc…), we can learn to redefine what is "real" in our own minds.
Physical reality is a miniscule fraction of the totality of reality. Inner dimensions, probabilities and time-systems are reality.  These inner realities are infinite. They are our source. The physical self is a projection of the inner self's energy.
The authentic inner self is the real self, but this is the self you are. When you follow your energy inward you can discover that the inner world operates by different rules. You have an inner body and inner senses that are well-equipped to operate on this level of reality.
Do we have inner senses?
---
Yes we do have inner senses. Subjective phenomena like a thought or emotion does not have a direct physical impact on us in the same way a table does when we touch it. We may not immediately experience a thought through our physical senses, but we would experience the full dimensions of that thought through another set of senses if had not forgotten how.
Our objective sciences do not realize that we have an inner reality we exist within.
Orthodox science has refused to comprehend our inner senses because doing so would throw the materialistic paradigm into question.
Physical objects are convincing because of the way in which they impact our senses, but they are not the reality for which they stand. The primary reality of any object is in the inner information-force that manifests it. The reality of any given object or event is in the energy-containing-information (consciousness) that forms it.
What is real is "consciousness," and physical matter is a kind of mirage or shadow cast by the primary reality within.
What is "real?"
Since the message in this site is that the primary reality of anything is in the energy and intelligence that formed it—in consciousness which is the source of the physical world—we must redefine what we call  "real," or "reality."
Real school recognizes reality and is real because it is based on and conveys real facts derived from quantum mechanics rather than falsities from materialism.
Subjective studies are the only real studies
I did not study these theories from the outside like a scientist studying something without experiencing it. I tested the new paradigm directly and fully through entering into it and living it for 45 years in a way few have.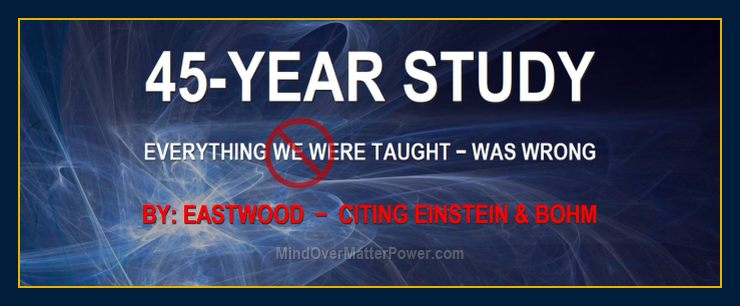 Is everything we were taught false?
EVERYTHING YOU ARE EXPECTED TO BELIEVE & WERE TAUGHT IN SCHOOL IS FALSE
People want and need to believe what they were taught, but what they learned is based on fifteenth-century science which quantum physics—the study of life—proves wrong.
Click on images to read corresponding articles.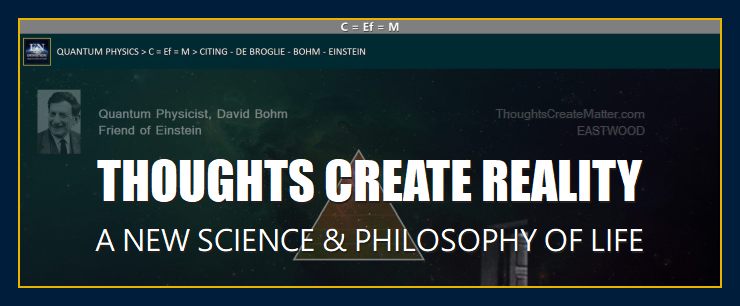 Not only is most of what we learned in school false, but it is highly disadvantageous.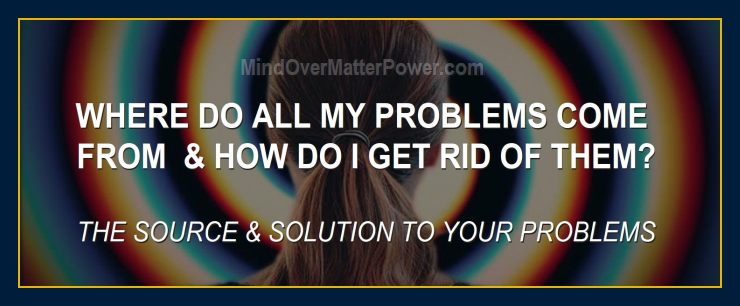 THE GREAT MYTH OF MODERN MAN
Materialism, Darwin's Theory of Evolution, Freud's psychology, most theories regarding human nature in mainstream psychology, and scientific thinking in general (ideas about time & space) are all incorrect and detrimental.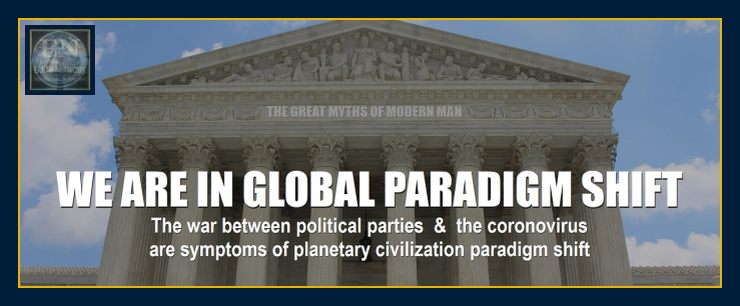 FREE ARTICLES & EDUCATION
Your beliefs, thoughts and emotions create conscious units which grow and combine below your subconscious. When they reach sufficient intensity they manifest as events or objects in your life.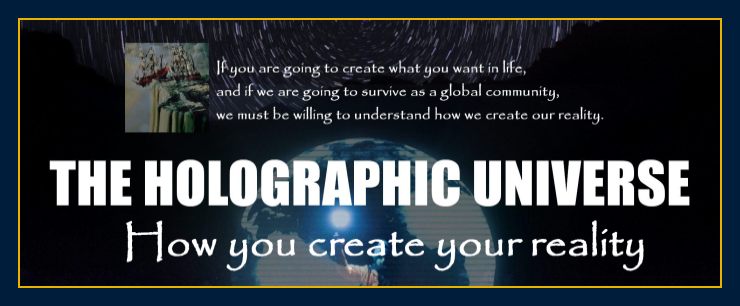 Everything you have learned is wrong!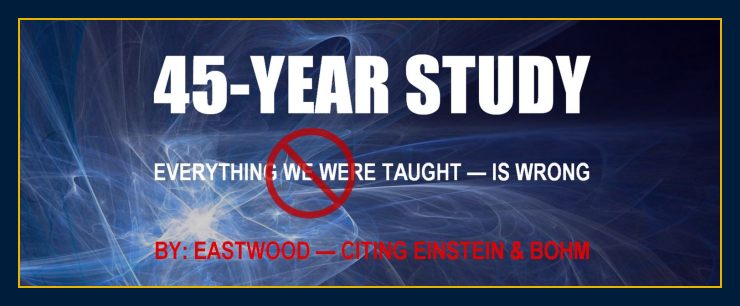 I want to achieve my goals now! Click below if you want to shop for books.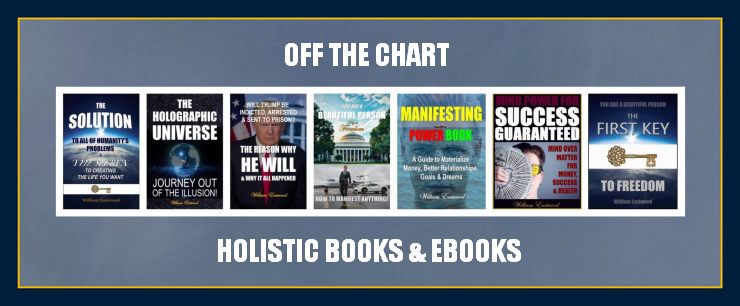 Click above to learn more
QUANTUM PHYSICS MIND-BRAIN MODEL
Can thoughts create matter? This is my true story
---
EASTWOOD: At twelve I was a shy 'nobody.' Middle class with no advantages and introverted, I had only two things going for me: I had high expectations and I believed that my thoughts could potentially alter my reality.
So I tried an experiment: I imagined myself as being a great architect. I imagined the eyes of the whole world were on me. I could see it clearly in my mind. I would become a great architect and solar inventor. I would reduce the nation's dependence on fossil fuels and help solve the 1975 energy crisis. Then I would solve world problems.
It all happened so fast that it made my head spin. Within only about two months at most, the entire front page of our newspaper was an article titled, 'The Kid with the Sun in His Eyes.' 
By age 13 my solar homes were being built in my home town. At 13 years old a Yale Professor called my mother to ask me to work on his solar invention. By 18 I had a contract with the American Supply Company in New Haven Connecticut. Before I was 19, I had a degree in solar technology.
At the Capitol of the constitution state the eyes of the world were on me as I unveiled a full-scale model of my modular solar system. I had achieved the goal I had set at age 12. I was reducing U.S. energy consumption and I was in the limelight. At the annual energy exposition in Hartford Connecticut, businesses from all over New England were signing on to carry my solar systems.
Because I experienced such a high level of success changing my reality with my thoughts, and for other reasons, I set my goals even higher at this time in my life. At about age 20 I set out on a MUCH BIGGER mission to educate humanity in a way that would continue to help environmentally but would also put the nation and world on track to a new and much better future.
Rather than just visualizing the ideal future one time, I actually wrote a book about it and visualized that probable future every day for years. In that book titled, "The Dragon Slayer." I was the hero slaying the "dragons" holding the human race back.
The Dragon Slayer book was a projection to a future time in which I had succeeded in my mission.
As strange as this sounds, in a bizarre twist of events, fiction became fact when the content of this book became my actual life experience.  In a sudden unexpected turn of events my life was thrown into chaos, and I had nothing but my thoughts and wits to save me.
A Dragon Slayer needs a dragon and so as soon as I committed to my mission a "dragon" appeared.  Not a flesh and bones beast, but something far more hideous.
Get the previously untold story. I know these concepts work because no one could stop me. They were tested under the worst conditions, and they worked. Although the book was confiscated in an attempt to stop me, the prophecy put forth in the Dragon Slayer book has been fulfilled.
Overview of the science or paradigm (Mind Over Matter: Facts, Proof, Science & Evidence: Power & Knowledge)
---
What flashes on the world stage is constructed by each individual by their own five senses, yet it is highly tuned to what others are projecting, so much so that it appears to be one independent reality everyone is viewing.
The physical earth does not exist in the way we have always thought it does. There is instead a holomovement that does seem to have its own reality as a shared grid on which we project individual holograms.
It is not necessarily wise to ask an expert for the answer to the big questions, such as, 'what is consciousness and reality?' Here is the reason: Most professionals base their theories and 'knowledge' on many years of formal education, yet formal education is scripting in collective myth.
Because the people of the world see events as being independent physical reality in a single universe, beliefs have developed over the centuries that tell us we are pawns of that objective world. In this way of thinking, that world can help or harm us depending on our luck or lack of luck. We are seen as having no control over the world, with exception to some personal events.
This basic conception of reality is incorrect. We are reacting to what we are projecting as if it were a single physical reality existing independent of us. But no such physical independent world exists.
In the incorrect line of thinking, we succeed or fail according to our proficiency in winning what we want from the physical world.
We are reacting to a false belief in a singular physical world. That is the first error. The second error is our philosophical values or core beliefs about the nature of the singular physical world myth.
Assuming that the primary reality is our underlying consciousness and our conception as to who we are and what the world is, the idea of being a victim in a world that does not care about the individual outside of the role of survival to ensure the continued existence of the entire species results in further impeding distortions.
The two main distortions:
We think we are all living in one physical independent world.
We think that world is indifferent to us.
45-year application
---
I understood the concept that your beliefs, thoughts and emotions create your reality when I was seven years old in 1970. By age 12 I was sold, and I was obsessed. I never learned what other people do in school.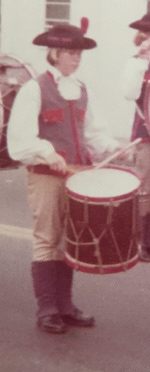 I was not an outsider to the principles like a professor studying a theory. From about age twelve on, I was living the paradigm of an creative altruistic, autonomous consciousness. By doing this I may have at times clashed with official mainstream thinking, but it was a monumental learning experience.
I was a revolutionary marching to my own drum.
Almost immediately I experienced fantastic success. However, when I decided it was time to teach these principles, I ran directly into those who held humanity back.
Everything I have learned from both my successes and challenges is available. Half of it is on EN's four websites and the other half is in my 19 books.
I have a unique experience with an uncommon perspective. I faced the worst that humans are capable of and yet I came out ahead and began influencing the world politically and as I had imagined I would do at age 20. This material I am sharing is what I learned.
It is my opinion that if you apply the principles correctly you can overcome any obstacle and achieve any goal despite your life situation.
45

45 years of research 
Over 200 free articles
Become powerful.
Create wealth.
Manifest your dreams.
The most generous advice.
The most experience.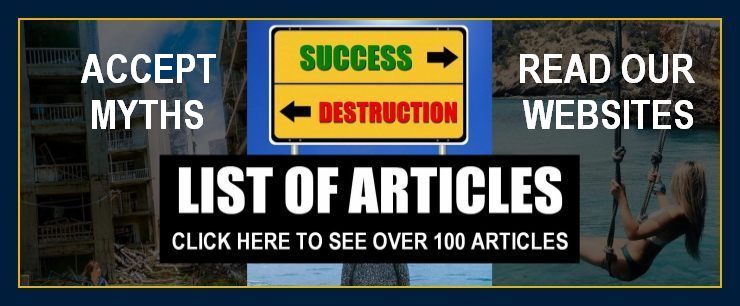 Apocalyptic pessimism
Apocalyptic pessimism is growing in the U.S. because of a hybrid belief system that borrows from two intensely negative and distorted worldviews. Because the U.S. has so many problems, many people in the world no longer look up to us as a leading and superior nation. This situation has developed as a result of the incredibly destructive nature of the beliefs held by about 40% of the population and to a lesser degree by almost everyone.
The problem is the negativity and errors in the two belief systems converging in official American thinking, causing a dangerous negativity and disempowerment. When you hold these beliefs, you filter your experiences through those beliefs. You think "that's just reality, the way it is," and you therefore cannot see that it is not reality, it is your perception, and it is distorted by the filter and beliefs projected.
Those beliefs have manifest, and so it does seem like reality proves your beliefs, and this is exactly what holographic projection does. And this is why it is so important to understand.
The opposite set of positive beliefs will keep you safe. The positive paradigms are composed of beliefs in human rights and dignity. These ideas have led to all the positive revolutions in human history that have helped people get out from under the control of powerful dictators, cult-like control and repressive institutions. Click below to see the common denominator in every liberating advance for humanity.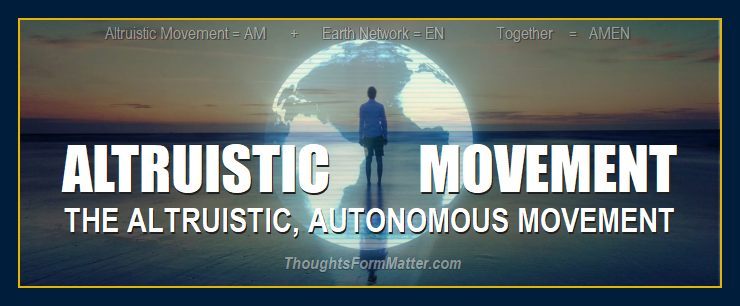 "The most important decision we make," Einstein said, "is whether we believe we live in a friendly or a hostile universe."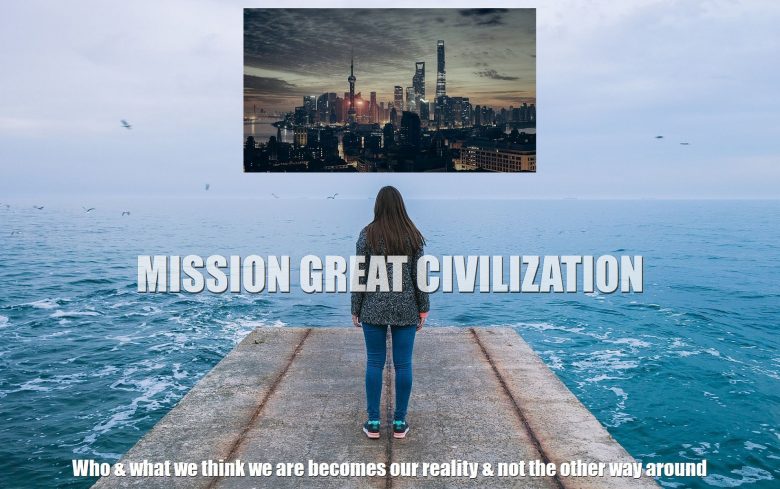 I have struggled with the problems inherent when one lives by a qualitatively different paradigm. I was applying these principles in the 1970s, when they were relatively unheard of by the majority of the world.
If five people walk in a room, there are five rooms because each person projects their own reality. Look around you; your environment is a projection of your five senses.
Until you turn around, nothing behind you is manifest. Until you look out the window and see the car that you hear, the car does not exist in your reality.
The other four people in the room do the same. When they look at the car, the car exists in their reality.
The fact that most people find quantum mechanics to be so confusing speaks volumes as to their ignorance of the nature of reality and scripting in myth.
Formal education is scripting in collective myth
It is not necessarily wise to ask an expert for the answer to the big questions, such as, 'what is consciousness and reality?' Here is the reason: Most professionals base their theories and 'knowledge' on many years of formal education, yet formal education is scripting in collective myth.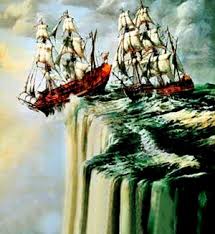 Professionals must endure far more formal education than most people, and formal education requires that they pass exams that prove they are scripted in myth in order to be legally designated as an expert in their field! For this reason, most experts are bias in favor of materialism. Myth is therefore slow to be challenged within academic circles and tends to be locked in place within society as a result.
History repeats itself
The greater your formal education, the greater your conviction in the generally held false materialistic worldview tends to be. Our schools and professions are based on a false worldview, and they do their best to impart it. This applies to lawyers, doctors, psychologists and many other authorities.
Earth Network
MISSION STATEMENT
Bring an end to suffering and conflict globally, distribute food and supplies to where they are needed most in the world and make opportunity available to all people across the globe, transition humanity to a new era, transform public institutions and private lives, form a new field of science, and reform education systems globally.
Reality is tremendously beautiful and successful. We are consciousness that have achieved the ultimate triumph of existence, creativity, altruism and love. As we become aware of this beautiful nature of existence, our world will begin to reflect our newfound worldview.
The world is your mirror, reflecting what you believe. If you believe the third choice you are spared all the negative elements of the mainstream, and you do not have to sign up for anything negative.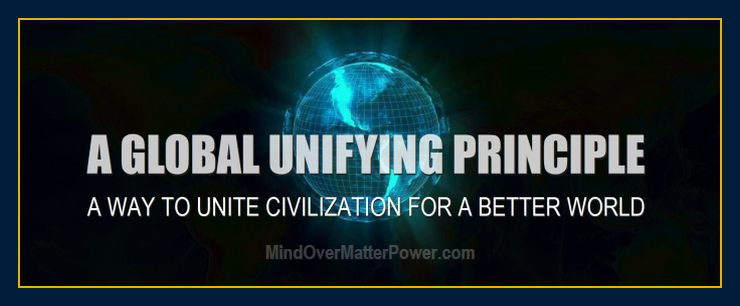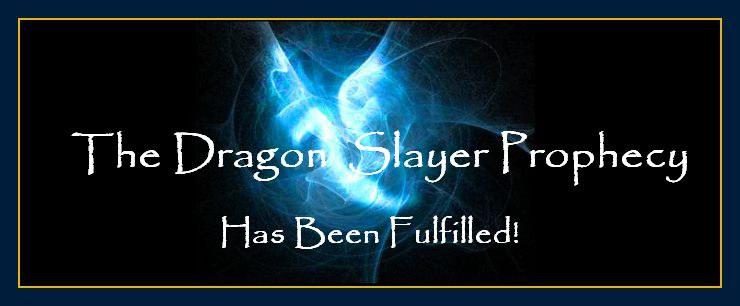 On January 6, 2021, at 4:00 pm I began to reach people with my solution to world problems in a new way. That meant a lot to me. In my mind it was a milestone. I was impacting politics on a national level. I published an article on the Capitol siege in Washington DC that was immediately posted on the Bing search engine ahead of every other news organization, from USA Today to The New York Times.
I soon realized that I had come full circle. It seemed as if my soul was again giving me the opportunity I had sought when I founded Earth Network of Altruistic, Autonomous Individuals Incorporated in my ongoing effort to change the course humanity was on. I was educating in a way that would assist people in adverting the dark future as I had visualized myself doing in my 20s.
Einstein said that our physical reality was an illusion. "THE HOLOGRAPHIC UNIVERSE — Journey Out of the Illusion," confirms it. But if reality is an illusion, how do we escape the illusion?
45

EASTWOOD
45 years of research goes into every book
Earth Network: Founder William Eastwood brings you...
A JOURNEY WE MUST ALL TAKE
Once you get to the point where you realize that your thoughts create matter, you are able to free yourself of all limitations.
FIVE NOBEL PRIZE WINNER'S FINDINGS
Seven points to create effectively
---
Follow your bliss.
Focus on the end result you are after.
Understand reality and apply conscious creation principles correctly.
Do not let things happen to you, go out and make things happen.
Make whatever you want, something you have to do.
Be determined, persistent and do not stop.
Apply co-creation principles (work with your inner self).
NOVA CPTV: Matter is a State of Consciousness
The truth about reality
---
The past does not create the present; our beliefs, thoughts and emotion create the past (select our probable past).
There is no

singular, one-world

time-line.
You do not progress in a lineal manner within time from birth to death.
You are not a three-dimensional self moving through three-dimensional world from birth to death.
You and the world do not exist that way. Nobel Prize winner's views.
The world does not exist outside of you (around you).
That world seemingly "out there" is not the real reality you are in.
You are not in a single objective reality which you experience as being relatively outside of your control.
What you see around you and who you apparently are now is only part of your reality.
The truth is much more beautiful than you can imagine.
Nothing is created in physical reality.
How can everyone be wrong?
---
To understand the "authority" of this site and the power of collective hypnosis, click FAQs below. Otherwise, you may never understand our credibility.
How can everyone be wrong?
How can everyone be wrong?
In the same way anyone thinks they are right — cognitive dissonance. They see what they want to see.
How and why you can prove anything.
Because our thoughts create our reality, the thought that our thoughts do not create our reality creates our reality. Not only are our beliefs projected into events holographically, but they also filter our perception, which is why people are always convinced they are right. Our civilization is hypnotized by the strong belief that our thoughts do not create reality. But…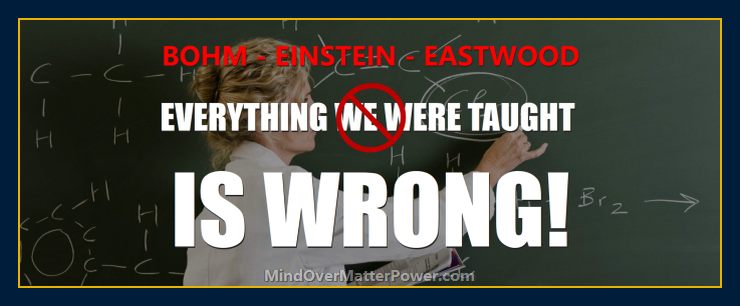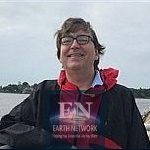 "EVERYTHING WE ARE EXPECTED TO BELIEVE AND WERE TAUGHT IN SCHOOL IS WRONG! It is all absurd!
"Consciousness creates reality and thoughts form matter! If you want to be powerful you have to go by the facts about reality and that means discovering the truth! Otherwise you are as blind as a bat and ineffective as a sloth!
"Holographic Universe, by David Bohm, Albert Einstein's friend and colleague, supports that premise."
History repeats itself
The greater your formal education, the greater your conviction in the generally held false materialistic worldview tends to be. Our schools and professions are based on a false worldview and they do their best to impart it. This applies to lawyers, doctors, psychologists and many other authorities.
Quantum mechanics deals with facts, plain and simple, yet as a civilization we still do not base our lives and understanding of reality on these facts. This site and EN books do.
Who is the author of this article and website?
Click above to learn more
QUANTUM PHYSICS MIND-BRAIN MODEL
Physical reality is the movie or program playing on a much greater, finer set that is you true reality.

You are creating the movie, and you are so good at it, that you mistake it for all of reality.

You are in the set and the movie at the same time.

It may seem like the movie is real, but you are creating it by selecting and inserting scenes.

The scenes and details are selected elements of probabilities.

You chose events from a supply of probable events in the same basic way you choose ingredients to bake a cake, or an artist chooses color paints from his pallet.

Probabilities are selected by what you think.
WHY ARE WE CALLED REAL SCHOOL?
How you are creating a three-dimensional movie
---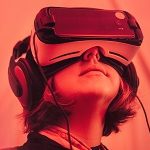 Imagine that in your living room you put on a holographic headset. At the click of a switch, you seem to no longer be in your living room.
Your senses are now telling you that you are actually on a tropical beach. As you reach down to touch the imaginary sand, sensor pads in gloves you are wearing give the sensation of pressure on your fingers.
This is an analogy to explain the purpose of your body and brain. Your body and brain are like a holographic headset that allows you to perceive a 3D movie you call your life.
You are not moving through time and space from birth to death―THAT IS THE PROJECTION YOU ARE CREATING.
Continuing the analogy: As you turn your head you see palm trees and a large luxury house and swimming pool behind you. The house, pool and palm trees are not really there because you are actually in your house wearing a headset watching a holographic projection.
Physical reality is like the projection in this analogy. You are not in the time-space movie, you just think you are because that is all you see.
You do not realize that your journey from birth to death is a mental projection imposed over another reality.
The other reality cannot be seen, and it is more like a field of possibilities than a single "thing" like a house in a physical location in a specific time. But that other reality is actually where you are and is your truer reality.

Three-dimensional movie continued
---
How does the projection work?
Think of your brain and your body as being a holographic projection system. Your brain and eyes are the headset that forces you to see only the living room in your house.
You have been wearing this "suit" since birth and have become accustomed to it. So much so that you think that what you see around you is the only reality, and that you are in that reality.
But you are really in the field of probabilities.  Reality is a field of unlimited probabilities.
Your inner reality contains many dimensions with unique characteristics that cannot easily be described. In one of these areas, you are engaged in another role as your inner self.
Your inner self is busy planning and producing what you are going to experience next in your physical reality projection.
From that perspective you see this reality as being like a movie. You can look at any scene and you can enter any scene. Your inner self can enter back into 5:20 pm, January 1st, 2014, or 9:00 am, May 20th, 2009.
Three-dimensional movie part three
---
Thoughts select probabilities
Think of your present mind as being in two realities at the same time. Because of your state of evolution and training you are only attuned to the physical world. In a way, the physical world is overlaying the vaster ocean of unlimited events, so that when your eyes are open you see just the one possibility you have currently materialized as your environment.
Close your eyes and imagine you are in your true inner reality. As you look around you see millions of little pictures suspended in the air.
However you want to visualize it, in the inner reality you are really in you are surrounded by an ocean of possibilities. These are the unlimited ingredients you draw on to create any event you want here in this reality.
Right here, right now, if you have a thought, that thought will draw elements from all those unlimited probabilities. The same goes for a belief or a feeling.
You select elements of probabilities by what you believe, think and feel. Your subjective activity is what you use to make your selections.
Behold the true nature of the self. Because each person alive on earth is projecting their own holographic reality, each person is a separate dimension of existence.
Simply change your thinking to change your reality.
---
To change any element of the movie you call life, you must change your thinking. Altering the mind alters your life. There is no other way to change your life.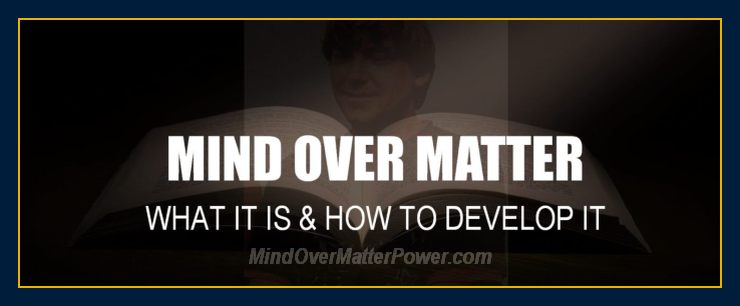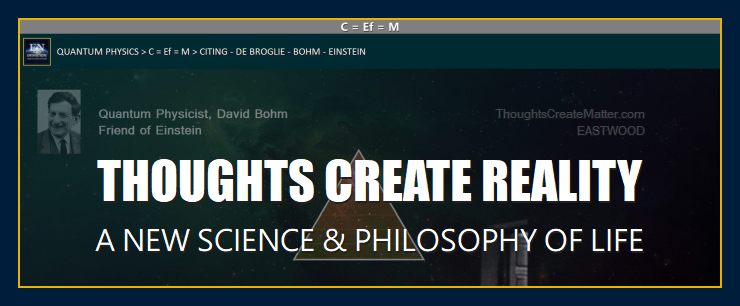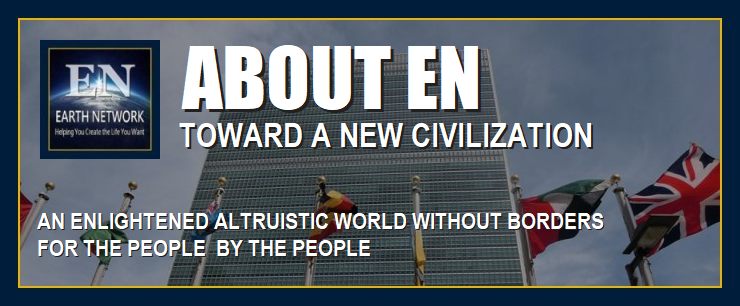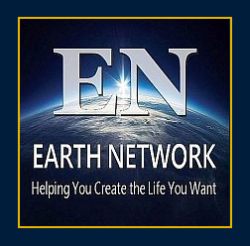 "Consciousness is altruistic, and that means you are an amazing, powerful and beautiful person."
— William Eastwood, Altruistic Movement & Earth Network founder (to allocate humanitarian aid to where it is needed most in the world and assist civilization through specialized education).
Originator of: C = Ef = M
Age 12 to 19 helped achieve U.S. energy independence.
I dropped my solar work at age 19 to do something more important for the world.
"We can literally change the course of civilization by lifting the race to a higher path through implementing "The Solution…"
— Mario Fusco TP.D, RS.D, BS.C.
— Endorsement of "The Solution…" (the first of 15 books).
Four websites with over 100 free articles to help you create what you want in life. The truth about reality no one else tells you.
Activist standing up to those in power who hold humanity back.
See "Lineage" / "The Dragon Slayer Prophecy" / trash to treasure pages for more information.
Blood descendent General Jimmy Doolittle, WW2 hero who turned the tide in the war, Clint Eastwood, famous actor, Descendant of Two Kings of England, (John, signer of the Magna Carta) and Reverend Peck, founder of Hartford Colony, Capitol of the Constitution State, USA.
PLATFORMS:
ThoughtsCreateMatter.com
MindOverMatterPower.com
MindFormsMatter.com
ThoughtsFormMatter.com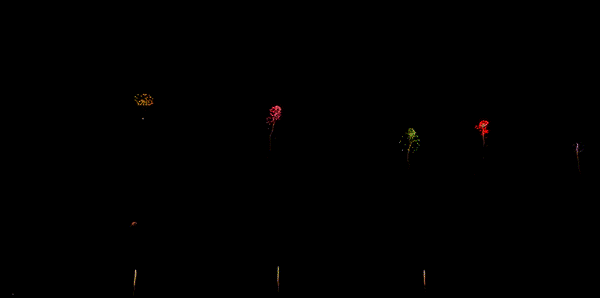 REAL SCHOOL: The Truth About Reality for Free! How to Apply Advanced Metaphysical Consciousness Science Principles
---
REAL SCHOOL FOR THE PEOPLE: A Virtual University Redefining Reality, Science & Human Knowledge
© Copyright 2020, 2021, By: William Eastwood.
Primary article concludes here.
Four FREE Earth Network websites with over 100 articles
---
FOUR SCIENTIFIC EDUCATIONAL SITES — ONE PHILOSOPHY
A singleAMAZING philosophy!
100's of articles!
4 EN websites!
They are meant to be used together.
Click between them!
Click below for list of articles.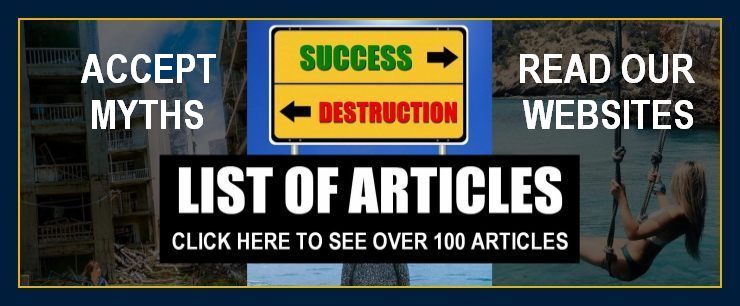 Click below for ThoughtsCreateMatter.com home page.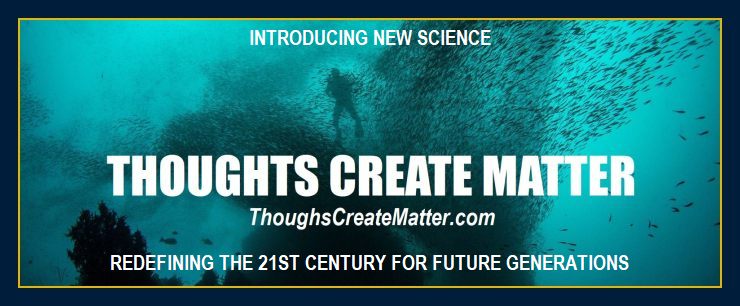 MIND OVER MATTER POWER
Get the facts from the best sites
How Your Thoughts Create Matter & Your Reality
I highly recommend thoughtscreatematter.com because it has one of the best scientific explanations, quantum mechanics and is easy reading for just about anyone.
Recommended website: Thoughts Create Matter
REAL SCHOOL FOR THE PEOPLE: A Virtual University Redefining Reality, Science & Human Knowledge
THIS IS REAL SCHOOL: New Knowledge So Profound We Are Redefining Reality and Science Itself.
Your inner reality contains many dimensions with unique characteristics that cannot easily be described. In one of these areas you are engaged in another role as your inner self.
Your inner self is busy planning and producing what you are going to experience next in your physical reality projection.
Conscious Creation Science: FREE ADULT Education & Books
To change any element of the movie you call life, you must change your thinking. Altering the mind alters your life. There is no other way to change your life.
The concepts conveyed in this website are within these books.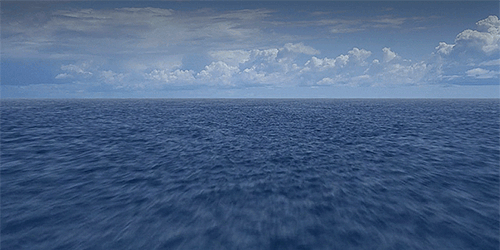 www.MindOverMatterPower.com