---

Men & Women Are the Same: The Cause of Violence, War, Terrorism, Crime & Cruelty in Humanity
The unnatural division between the sexes evolved the divided psyche, an artificial human & condition of global suffering
---
Men and women are the same. The forced artificial differences are the cause of virtually all our personal and global problems.
Click Image for EN founder's video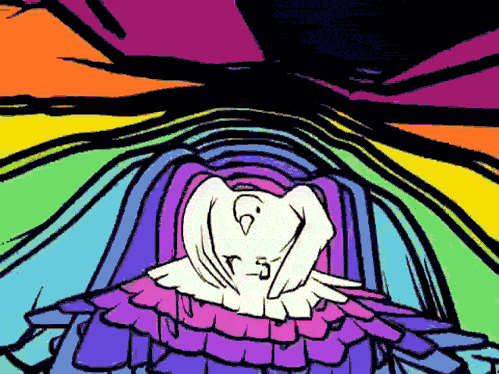 Click above
Consciousness Is a State of Matter: MIT
The differences are insignificant, but because of our civilization's obsession with them they have blown up to the point of seemingly legitimate differences, yet they are not.
The problem is that as a civilization we are completely unaware that we manufacture facts. We create our human nature and experience according to what we focus on and believe. And as a result we have built a global civilization on our obsessive focus on the minor differences between male and female bodies.
Without this delusion there would have been no world wars, and the species would be entirely different.

It is a kind of elaborate hoax. We are living in a myth that affects us intimately. We are being told that we are something that we are not. In fact, we are creating an artificial being.
This is a very unfortunate delusion that negatively impacts the entire human race. The artificial division is the cause of violence, war, terrorism, crime & cruelty in what we think of as being human nature.
The reason why we haven't figured it out is because we are unaware of the fact that our definitions of human nature manifest as our reality. We have to realize our beliefs and thoughts create our reality, and then we will realize that false beliefs have created a false human. What we are is far more beautiful than we realize.
MIND OVER MATTER New Paradigm Facts
Our sciences and psychology are not even 10% correct, and this makes it very difficult to unravel. There are layers of myths, and I have to explain them all to make this point. It is obvious to me, yet it is almost impossible to explain. This article is one of my first attempts to do so.
We think the male is different from the female, but this is a myth. And it is a myth that is causing more problems than anyone realizes. This myth has a lot to tell us about ourselves. When the secrets are revealed humanity will be entering a fantastic period of development and a new era of enlightenment.[/su_spoiler]
The stress placed on the differences between the sexes began about five thousand years ago. Isolating "male" characteristics in one sex is the cause of a 5,000 year period of violence in humanity's history. The artificial division and exaggerations underpin most of humanity's problems.
Archaeological Evidence of a Shift in Consciousness
We have based our civilization on the differences between males and females, when in fact those differences are insignificant. The similarities are far greater. However, because we expect (believe) boys and girls to be different and raise them to be there are obvious differences. These differences are primarily cultural.
There is an underlying reason why civilization has stressed the differences between males and females. It has to do with the development of our unique type of consciousness.
Darwin's evolution is also a myth. We do not evolve blindly. What happens in evolutionary terms, happens because we intend it. Humanity has a plan. Our awakening from this 5,000 year period of violence is far overdue.
THE SOLUTION TO ALL OF HUMANITY'S PROBLEMS & The Secret to Creating the Life You Want
THE SOLUTION Content & Review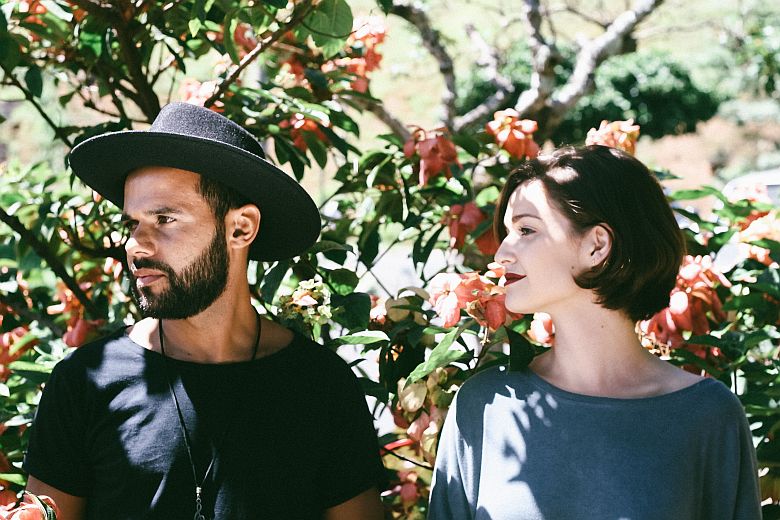 Click above
Developing Self-Consciousness
We became mankind 5,000 years ago, and ever since we have been an "unnatural" species. 
Five thousand years ago the race made the decision to develop self-consciousness, evolving beyond the animals. This involved stepping apart from the rest of nature by developing self-consciousness that see itself as separated from nature and others.
This is the main point, that there was a deliberate decision on the level of the collective subconscious to move in this direction. I cannot prove it or give you evidence, but if you continue to study what I am saying the pieces will begin to fall in place. Once that happens you will understand  a lot more, including why the psychological differences we believe exist between males and females came about.
Our type of consciousness is unique. It did not exist in the past in the same way it does now. This is a difficult subject to explain because in recent centuries science and psychology have closed the door to any understanding at all.
Early humans experienced themselves differently than we do now. Our awareness was similar to that of the animals.
Early man experienced himself as being connected to everything. Identity included more than it does now. Perception was too broad and democratic to allow for a sense of individuality.
Our natural environment, plants and animals were felt to be extensions of self. Our consciousness now is walled off or restricted in a way it was not in the distant past. Currently, professionals do not realize the natural mobility of consciousness.
Individuality and ego-type consciousness, our particular type of awareness, did not and could not exist in this state of all-encompassing awareness. Eventually it was created, obviously. But this was not done by expanding perception, or an evolution to a more advanced stage of awareness. It was instead achieved by limiting rather than expanding perception.
Separation is the term I use to describe the process of reduction necessary to create the new form of awareness that would come to be known as the familiar consciousness of self we possess and perceive the world through now.
At the same time, we have limited perception to the confines of self and body, we have expanded awareness to include the past. Early man, like the animals, did not appreciate time the way we do now. There was no point of reflection and ability to summon specific memories.
Time does not really exist, because many probable and still evolving "past" events are actually components of the spacious present. But in order for me to explain separation I have to use the concept of time to make my point.
Click above
Separation is Arbitrary, Yet We Measure Everything From It
We think of our type of perception as a kind of basic and fundamental reality, but it is not. Our perception is not the norm, in fact, it is highly limited and restricted. We don't know it is because we cannot see beyond the perceptual walls we have so cleverly crafted.
Separation from nature and nature's source created our particular form of consciousness. The way our type of consciousness perceives reality is through a sense of separation, boundaries, borders and limits.
When we are infants we experience our mother as an extension of ourselves because it is more correct to view reality as an extension of self than not to. It is more natural to include more in one's sense of self.
Quantum physics tells us this is so. Reality is a single unbroken energy. The divisions are arbitrary and are not intrinsic.
To develop a sharp and distinct perception as we have now required a focus that did not previously exist. Ego consciousness is a result of focusing and limiting perception, of drawing it in.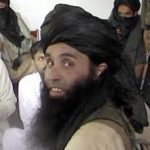 When we separated perceptually from the rest of nature we could no longer directly experience the pleasures and pains of others. If we hurt someone we would no longer feel the pain, and we would no longer realize that in hurting another we were hurting ourselves.
The process of separation lasted many thousands of years.  Many of humanity's problems are a result of a sense of separation.
No longer is nature experienced as an intimate extension of self. Separation meant other people and life would no longer be experienced as self.  Now we could harm other people and exploit our environment without feeling the cry of pain and objection.
The Underlying Real Reason for Climate Change
In separation we desensitized ourselves. The ego has become overdeveloped. This is the problem we have now, and with males in particular. We have become selfish.
The truth of the matter is that the Human Psyche is a Repository of Male & Female Characteristics. Each person is a human first and foremost. Each person then develops whatever traits serve them best from this bank of male and female psychological characteristics.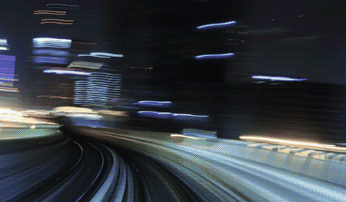 C = Ef: MIND OVER MATTER:  FAST TRACK TO SUCCESS
Your Fast Track to Success  link (C = Ef) above loads in milliseconds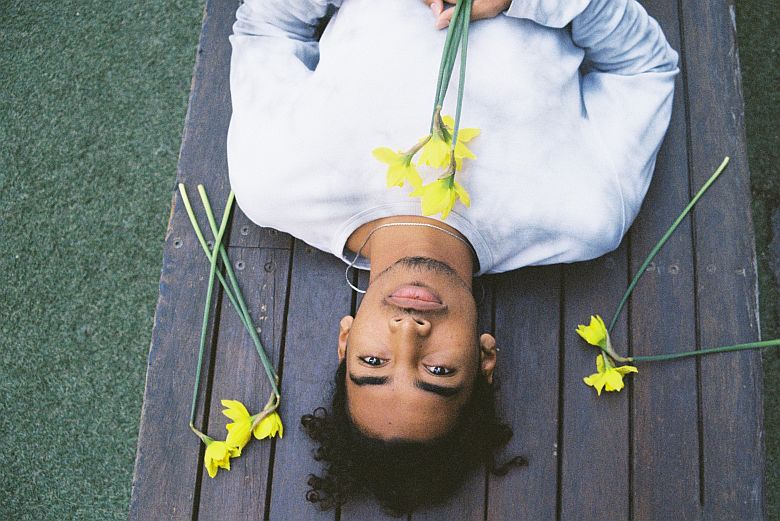 Click above
Exaggerated Male Qualities
So-called male qualities are "thrusting out" qualities. Male qualities of consciousness are simply those qualities that separate us from the whole. In order for the race to develop self-consciousness it had to stress and encourage the so-called male attributes of consciousness and perception.
This is why we became known as "MAN" kind. The race stressed the male characteristics as superior in order to separate so that a new type of consciousness would develop.
What I am saying is that the race made a decision to develop in this direction, which I am aware goes against traditional science. It is a new concept for many.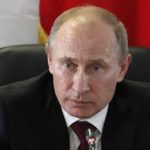 Currently the race is in trouble because it has taken separation too far. The male qualities are still being considered superior or stressed, and this no longer serves humanity's purposes.
Our self-consciousness we set out to develop is secure, and now it is imperative that we allow for the re-acquisition of so-called female qualities in the male sex and the so-called male qualities in the female sex.
We can evolved a harmful inner development.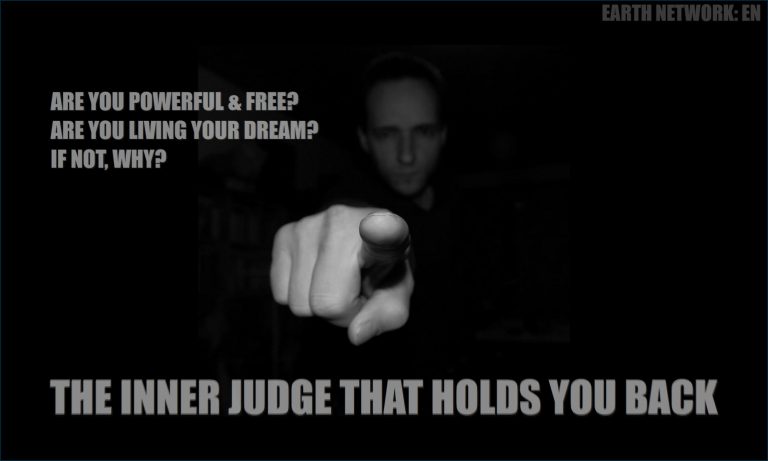 You must be aware of the problem to solve it.

The Inner Judge & Victim Control Us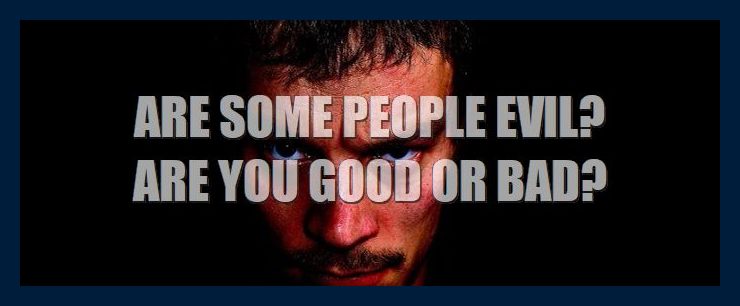 Exaggerated "Male" Qualities Cause Many Global Problems
In many cases, exaggerated so-called male qualities lead to violence, war & terrorism, bullying, greed and conflict.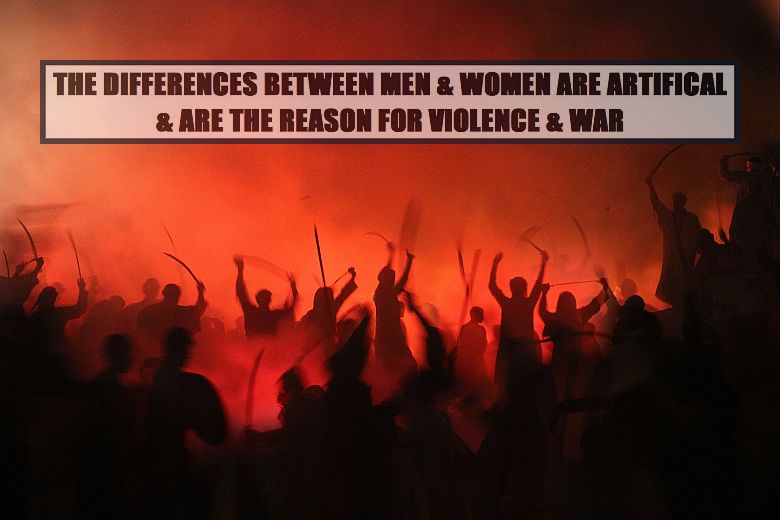 Click above
Males Must Readopt Their Natural So-Called Feminine Psychological Characteristics
Evolutionary reintegration would end most conflicts in the world. Most war and strife in history is a result of male-rule societies governed by completely unnatural males.
The first step is to become aware of the inappropriateness of current norms and values.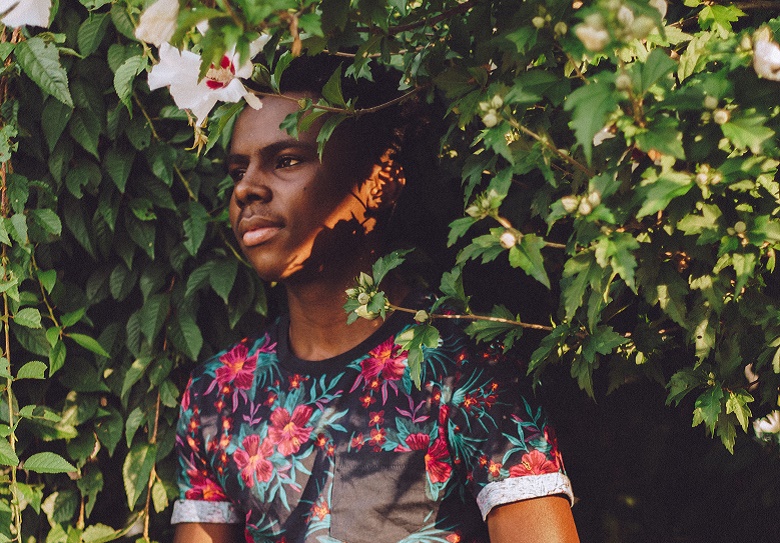 Click above
We Must Return to Our Natural Godling State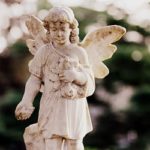 To survive we must embrace the "male" in the "female" and the "female" within the "male." For this to happen we must educate the masses. It must be made known that what we have now is artificial and highly destructive. Experts are currently unaware of what constitutes the natural human. Nor are they aware of the degree of harm caused by imposing false norms and values.
When a man finally recognizes his true nature, he will cease creating his false self and will change his nature.
Click above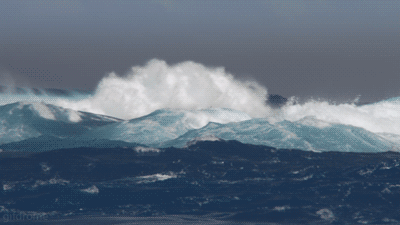 THE SOLUTION TO ALL OF HUMANITY'S PROBLEMS & The Secret to Creating the Life You Want
The New Enlightenment & The Altruistic, Autonomous Movement implementation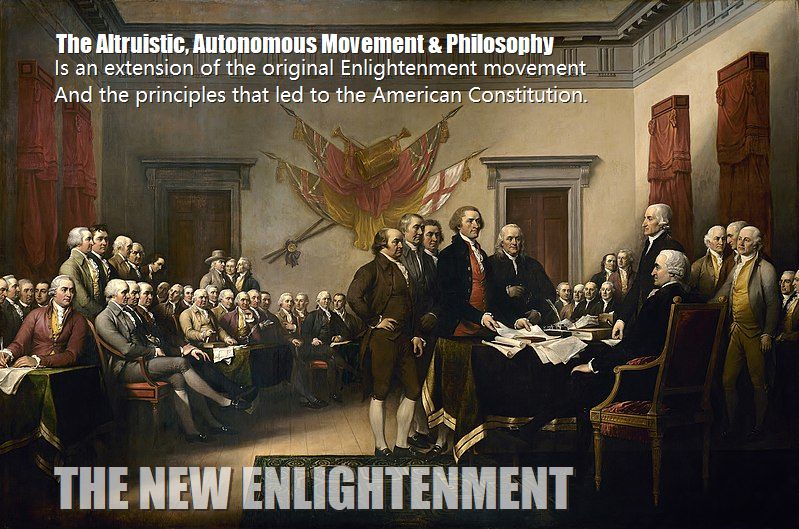 Altruistic Movement Redirect Civilization
The NEW Enlightenment! ALTRUISTIC MOVEMENT
EN wants everyone to have the means to be an emissary to help other people. We can heal areas of the globe that have experienced pain and struggle. We can end hunger and bring prosperity to everyone.
We will create missions to heal the planet all over the globe. Do you want you to create a new civilization on earth based on human altruism and cooperation?
We do not want any more of this miserable mentality that we have in politics and in general. The earth can resemble a playground more so than a warscape.
By: William Eastwood
There are several new institutions that can potentially heal the earth. I introduce a new Criminal Justice System in my book, "The Solution...."  There is a supreme court act that would require all restorative justice options be exhausted before anyone could be incarcerated in any state. These restorative justice options would be constructive and would lead to the healing of all social illness coming from the internal judge and victim, and hence all social problems, cruelty, fear and crime.  The plan encompasses several chapters in my book.
A new education system could also serve as the entity to heal the earth. The model for this new educational system is also provided in the solution.
The other institution that could heal the earth would be EN. Anyone can help me to create  missions covering the earth that would implement the changes desired.
Another option could be a new scientific establishment based on the concepts in this website and my book, "The Solution..."  EN or someone else could do this.
New Institution Can Heal Society
Primary article concludes here.
Click above
Those differences do not basically exist, they are a result of the race deciding to develop in a certain direction, as I explained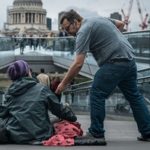 A more balanced human in which the so-called feminine qualities (intuition, sensitivity, compassion, etc.) were valued and developed in the male would result in different behaviors and values in society, personal life and governments.

Click on rotating earth at the top of every page for your daily affirmations.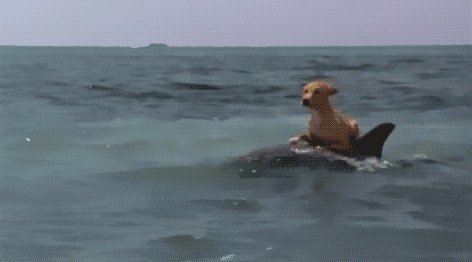 The Division is Repeated in Each Individual
Prior about age 13 both sets of psychological characteristics coexist in harmony and balance. After age 13 the psyche is dissected and divided into two camps.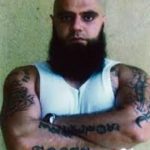 This unnatural division is more pronounced in less-tolerant societies that stress traditional male virtues and restrict expression of affection between males. Societies in which boys are discouraged from expressing love and affection for other boys produce adults more prone to violence and intolerance for the same.
The enculturation process in males in particular can create a gradual hardening and intolerance that can lead to aggression, hatred, bias and ignorance. The resulting psychological state is then noted by psychologists and social experts and is taken as normal to males. It is not normal. But this artificial "normal" is passed down from generation to generation.
Although less pronounced in recent decades there is a political and religious fundamental push in the current administration to return to previous artificial and destructive norms. There is a longing for a return to patriarchal systems of government and family.
The problem of male bullying and school shootings is a result of this artificial division in psychological characteristics.
Tendencies society deems appropriate to sex to which a person belongs are a result of artificial programming.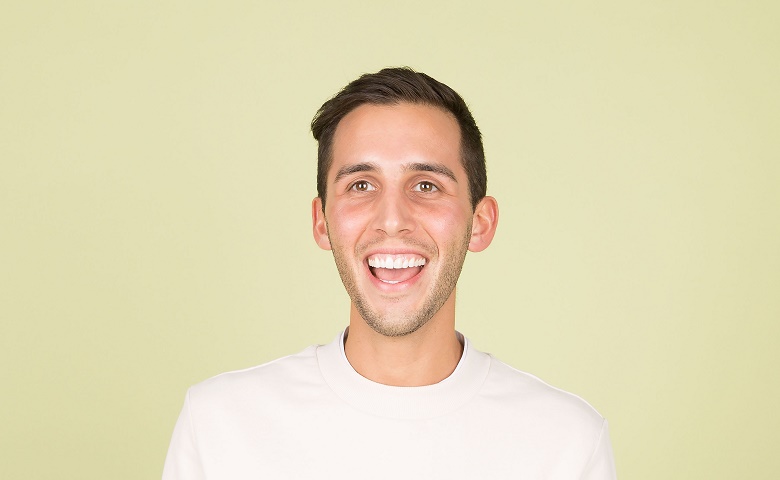 Click above
The Human Race is at a Critical Juncture
Trump and Putin represent not just the demise of Democracy, but a regression of civilization itself. By electing Trump, humanity is dangerously flirting with a backward slide into a tribal state belonging to a long-gone era. The result could steer the human race into a development in which consciousness becomes ego-centered and further cut off from its source, resulting in something monstrous.
Patriarchal structures of government and family tend to demand obedience to the male ruler and his laws alone.
Please read the authoritarian article to understand the underlying cause of all violence and bullying in our society.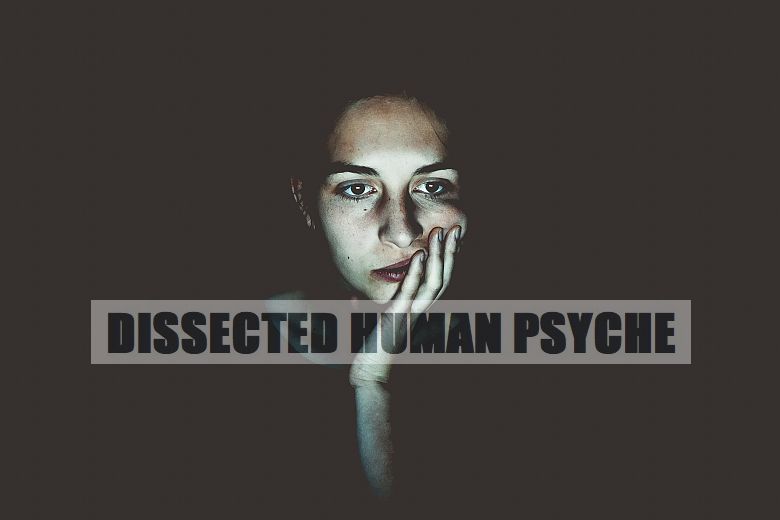 Click above
Tearing the Psyche in Half
Originally what we think of as male and female characteristics belonged to both physical sexes. To achieve separation psychological traits and inclinations were divided between the male and female sex.
All of the outward thrusting characteristics that would insure separation were assigned to the male, and were given prominence. All the inward focused characteristics that would prevent separation were assigned to the female sex and were degraded.
The so-called male qualities would dominate over and suppress the female qualities. This divided condition had so many destructive side-effects that it had to be temporary. Virtually all hurtful actions inflicted on people, other species and the environment are a result of separation by means of this division.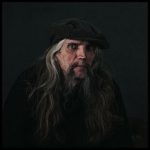 This manipulation of mankind's psychological components has resulted in a schizophrenic condition lasting into contemporary times. Half of the whole psyche's characteristics were assigned to the male, and the other half to the female. Regardless of their sex, therefore, in past generations each member of the species expressed approximately only half of their natural potential.
The actual dividing of psychological components takes place in adolescence, when the psyche is torn in half. Boys may become highly aggressive and insensitive due to the loss of feminine characteristics. Until this age males can easily express psychological characteristics considered female, and the female easily expresses psychological characteristics considered male.
Once this division has taken place, the male qualities are then exaggerated in the male, and the feminine qualities overdone in the female. Each man and each woman become a caricature and distortion of what the natural human should be.
Males are attracted to females in part because they are drawn to female characteristics they disowned. They try to complete themselves in relationships, but ultimately resent the opposite sex for possessing their denied propensities. Females are attracted to the characteristics they denied which males possess, and become jealous for the same reason.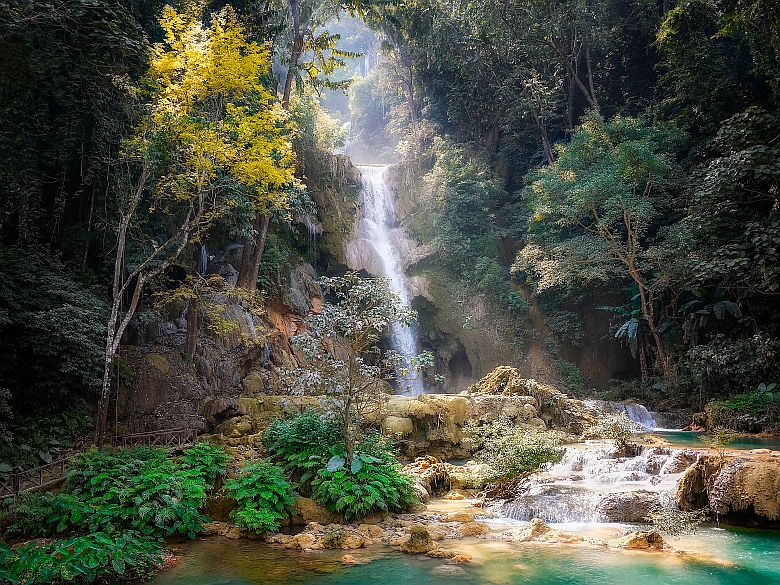 Click above

Click on rotating earth at the top of every page for your daily affirmations.
Man was to Become the Caretaker of the Earth
The race was playing for high stakes. The characteristics assigned to the male were those that would create a strong focus in the physical, and would get energy moving in that direction. These can be called the thrusting-out aspects.
These characteristics would help civilization to step apart from nature, and would serve ego development, strengthening a new kind of consciousness.
The male attributes were those that were needed to manipulate matter. The race would become mankind.
There were and are unavoidable consequences due to the human race taking this direction. From the time the division in the psyche takes place in early adolescence, the new male ego can become dominating and degrading of others.
The desensitized male and male god would serve as an archetype to emulate, the qualities to idealize and develop, thus giving the race clear and concise direction.
In traditional civilizations the male dominated physically and psychologically. In affairs of the state, in religion, in social life, and in the home males dominated. At the same time these males suppressed those traits embodied by the female of mercy and compassion.
The female took a subservient role in sexuality, in political and social functions, in affairs of church and state, and in the home.
Compassion and love, a connection with nature, creativity, childbirth and intuition, are associated with the female. The nighttime or moon, the subconscious, dreams, sensitivity, nature, nature practices and nature worship were assigned a feminine connotation.
The proliferation of violent male gods occurring during separation reflected the trend of male cruelty, conquest and domination that would last for thousands of years.
The first violent people on earth were not early man, but were raiders like the Huns and Vikings. No sooner did peaceful, non-male dominated civilization get a footing when those particular tribes of people who had already developed male traits and a male dominated society formed armies and then sought to exert their superiority and perceived right to dominate others.
This marks the beginning of classic civilization and its defining male orientation overtaking much of the globe.

WE ARE HERE TO TEACH WHAT THE SCHOOLS FAILED TO
Click above
Human Nature is Redefined as Being Evil or Untrustworthy
Degradation was a psychological tool used by governments as a method to control and exploit entire populations.
In the fall/separation man forgets his origin and connectedness to others. The central premise of the emerging worldview is that human nature is evil or untrustworthy and must therefore be controlled by superior egos.
The armies and tribes of the times establish hierarchical systems to control and exploit. This produces a fear-based consciousness and more distrust of human nature.
We still have religious, philosophical, educational, social, political, economic, judicial and military systems designed to control and domesticate into the paradigm of separation.
So-called male qualities, overdeveloped and undiluted by the so-called female characteristics, as explained in my book "The Solution," create an unnatural self I call the parasite.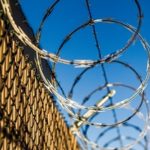 The U.S. judicial system is based on this model. Systems of artificial norms and overemphasized laws are only necessary for a people who distrust their own nature.
Without the artificial division and reduction of the male psyche there would be far more compassion and far less violence in the world.
If Separation had Not Happened We Would Not Have Self-Consciousness, or the Quality of Life We Have Now
The industrial revolution would never have occurred, and we would still be living in huts in an undisturbed natural environment.
The Underlying Real Reason for Climate Change
Before I learned to efficiently influence reality with my thoughts, I had to battle an antagonistic set of detrimental beliefs I had inherited early in life. The main problem causing me to suffer in life was the inner judge (parasite) within sabotaging everything I set out to accomplish.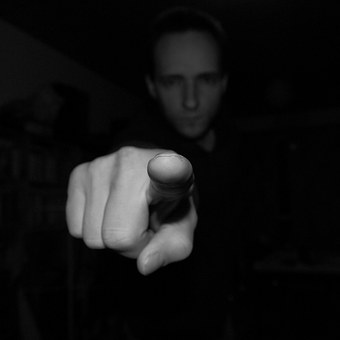 Only 1% of people are free!
Few people are even aware of the existence of the inner judge & victim that control their mind and life.

The Inner Judge & Victim Control Us


Altruistic Movement Redirect Civilization
MIND OVER MATTER New Paradigm Facts
THE SOLUTION Content & Review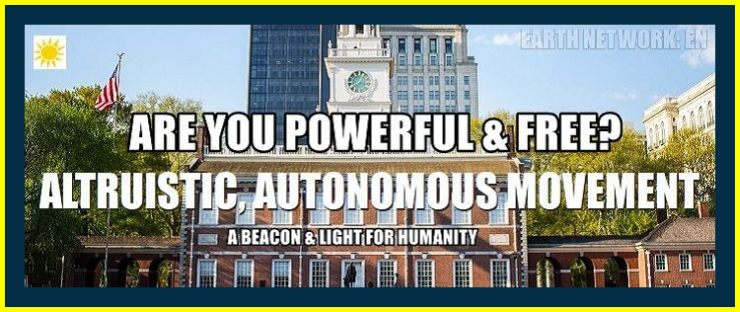 What is the Altruistic Movement? Altruistic, Autonomous Philosophy & William Eastwood
Primary article concludes here.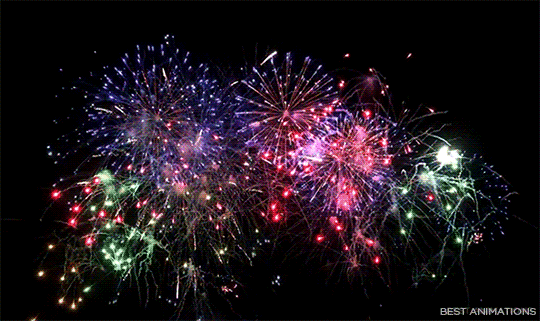 Men & Women Are the Same. The Cause of Violene, War, Terrorism, Crime & Cruelty in Humanity
© Copyright 2019, By: William Eastwood
RESEARCHING CONSCIOUSNESS SINCE 1975

Achieve all your aspirations with

POWERFUL

EN books
EARTH NETWORK BOOKS By William Eastwood

Anything is possible. Create your dreams. Start today!..

KNOW WHO YOU ARE: We need to wake-up within the dream, and enter our true life.

Anything is possible.

Create your dreams. Start today!
.

THE SECRETS OF THE UNIVERSE UNVEILED: A sample of chapter one of the EN course.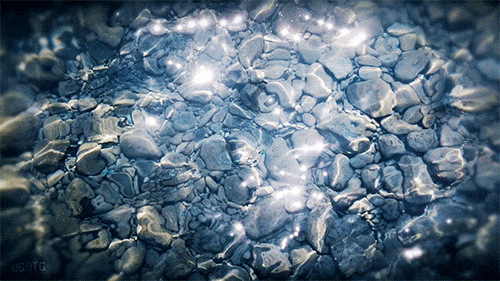 Click on rotating earth at the top of every page for your daily affirmations.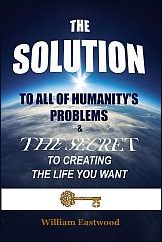 6" by 9" paperback
Be ready, because if you read this book you will get what you want in life and you will know how to solve the world's problems from bullying to wars.
From the upper echelons of the scientific establishment comes a completely new definition of reality and the human being. The most advanced physics in the world suggests that accumulated knowledge in all fields is based on a false premise.
This remarkable new way of looking at the universe is supported by two more of the world's  most  eminent thinkers ― Stanford neurophysiologist Karl Pribram, & University of London physicist David Bohm, a former protege of Einstein's.
Those who suffer INEXCUSABLE AUTHORITARIAN ATTACKS TO SILENCE THEIR WORK may have something others do not want you to know. This is precisely why you should read The Solution...
Click above to learn more
Websites based on this book.
---
Positive shift in world's thinking
Believe in a Friendly Universe & Good People
The secrets to success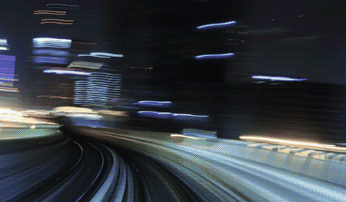 C = Ef:  MIND OVER MATTER - FAST TRACK TO SUCCESS
Your Fast Track to Success  link (C = Ef) above loads in milliseconds

MIND OVER MATTER POWER
Get the facts from the best sites
How Your Thoughts Create Matter & Your Reality
I highly recommend thoughtscreatematter.com because it has one of the best scientific explanations, quantum mechanics and is easy reading for just about anyone.
Recommended website: Thoughts Create Matter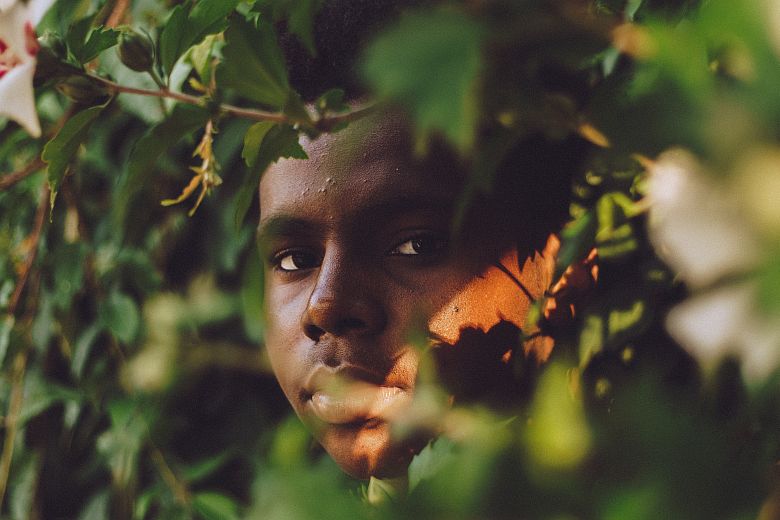 ---
Categories: Men & Women Are the Same. Metaphysical philosophy. The unnatural division between male & female psychological characteristics. Mind over matter. The Human Psyche is a Repository of Male & Female Characteristics. Thoughts create matter. The artificial division between the sexes is the cause of all violence, war & terrorism in modern human history. Violence in males and male civilization is a result of the dispelling of what we think to be feminine characteristics from the male sex. Click on our site and books to learn more.
Men & Women Are the Same. The Cause of Violence, War, Terrorism, Crime & Cruelty in Humanity
Violence in males and male civilization is a result of the dispelling of what we think to be feminine characteristics from the male sex. This dissection of the human psyche began about 5,000 years ago.

MIND OVER MATTER:  Ef = C: FAST TRACK TO SUCCESS

Power Principles



Click on rotating earth at the top of every page to get your daily affirmations.
---
The concepts conveyed in this website are within these books.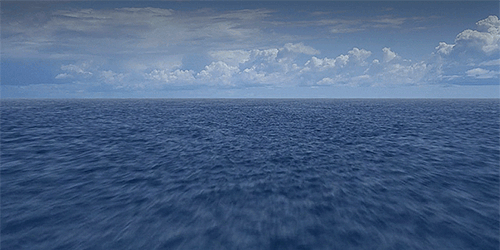 www.MindOverMatterPower.com