---

Men & Women Are the Same: The Cause of Violence, War, Terrorism, Crime & Cruelty in Humanity
---
Why are men and women the same?
How can the division between men and women be the cause of violence, war, terrorism, crime, and cruelty in humanity?
I will answer these questions now.
---
The reason why men and women are the same is that the human psyche is a repository of both male and female characteristics from which we draw according to cultural directives. Fitting in is necessary for us to survive within the culture. We thus are very careful to become what we are expected to be.
Without these strong directives, a natural self more like what is apparent in young children would occur.
Scroll down for more information.
---
The division between the sexes is unnatural, and the imbalance causes conflicts. In traditional conditioned cultures the male psyche is less apt to be tempered by what we think of as female sensitivities.
The unnatural division brought forth tribal conflicts from the beginning of the agricultural revolution to present. Warring male egos developed as a result of this division. Thus, violence, war, terrorism, crime, and cruelty in humanity is a product of this unnatural division.
Scroll down for more information, or click here.
---
The differences are real, but they are a shallow result of generations of conditioning.
I will explain how and why this happened now.
How & why did this division happen?
The differences were originally stressed in religion for a reason. Those reasons no longer exists, but the effects do and have transferred to science and shaped perception. Holographic reality explains why we see what we want to see—and create it.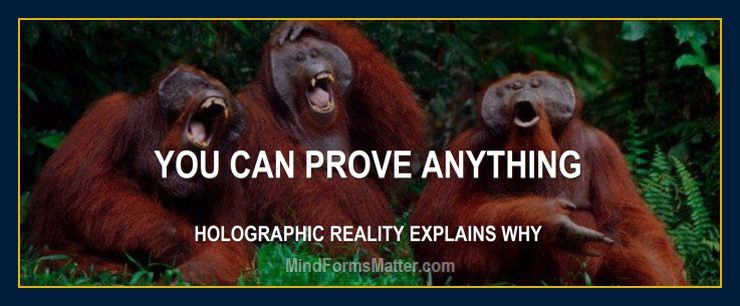 The differences are insignificant, but because of our civilization's obsession with them they have blown up to the point of seemingly legitimate differences, yet they are not.
The problem is that as a civilization we are completely unaware that we manufacture facts by what we imagine and believe to be true.
Nor do we understand conscious evolution.
Click below for a more complete explanation.
---
We create our human nature and experience according to what we focus on and believe. And as a result, we have built a global civilization on our obsessive focus on the minor differences between male and female bodies.
Without this delusion there would have been no world wars, and the species would be entirely different.

We are living in a myth that affects us intimately. We are being told that we are something that we are not. In fact, we are creating an artificial being.
The reason why we have not figured it out is because we are unaware of the fact that our definitions of human nature manifest as our reality. We have to realize our beliefs and thoughts create our reality, and then we will realize that false beliefs have created a false human. What we are is far more beautiful than we realize.
Our sciences and psychology are not even 10% correct, and this makes it exceptionally difficult to unravel. There are layers of myths, and I have to explain them all to make this point.
We think the male is different from the female, but this is a myth. And it is a myth that is causing more problems than anyone realizes. This myth has a lot to tell us about ourselves. When the secrets are revealed humanity will be entering a fantastic period of development and a new era of enlightenment.
GREAT GODDESS DISPLACED 3000 BC
Because we expect (believe) boys and girls to be different and raise them to be, there are obvious differences. These differences are primarily cultural.
There is an underlying reason why civilization has stressed the differences between males and females. It has to do with the development of our unique type of consciousness.
The stress placed on the differences between the sexes began about five thousand years ago for a reason.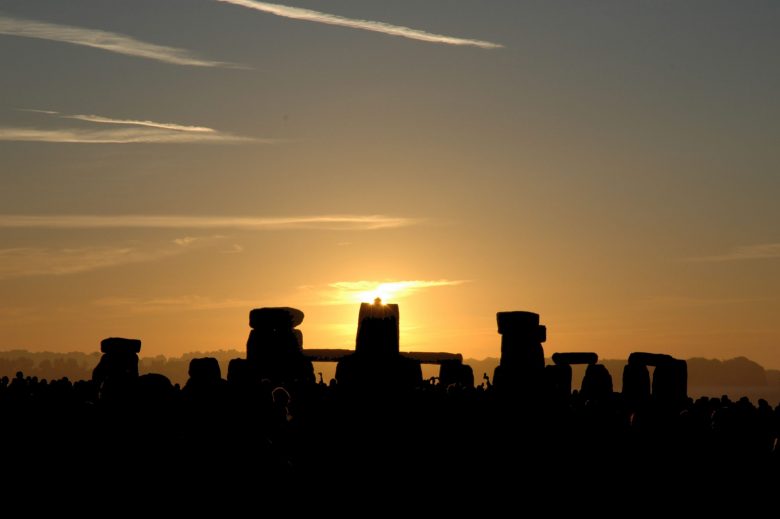 Developing self-consciousness
---
Five thousand years ago the race made the decision to develop self-consciousness, evolving beyond the animals. This involved stepping apart from the rest of nature by developing a self-consciousness that see itself as separated from nature and others.
The characteristics assigned to the male were those that would create a strong focus in the physical world. These qualities would help in the manipulation of matter, spur the industrial revolution and the development of technology. These can be called the thrusting-out aspects because they direct psychological energy outward.
These characteristics would help civilization to step apart from nature, and would serve ego development, strengthening a new kind of consciousness.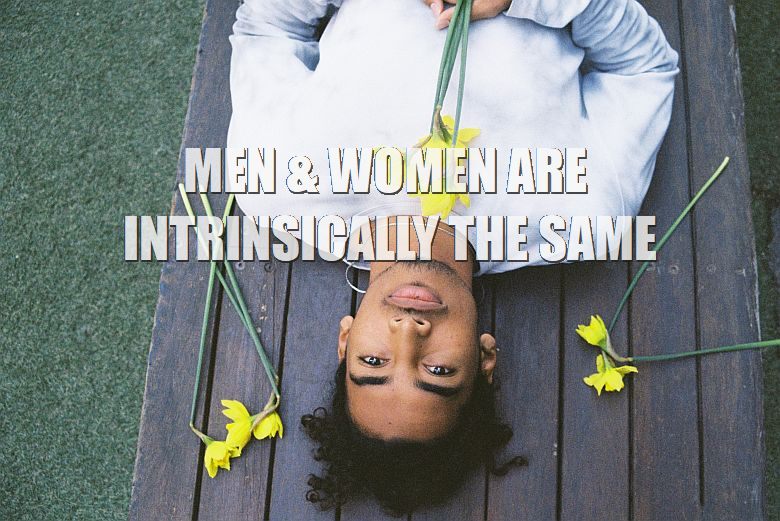 Tearing the psyche in half
---
Originally what we think of as male and female characteristics belonged to both physical sexes. To achieve separation and the development of the type of ego consciousness we now take for granted, psychological traits and inclinations were divided between the male and female sex.
All of the outward thrusting characteristics that would insure separation and development of ego consciousness were assigned to the male, and were given prominence. All the inward focused characteristics that would prevent separation and the development of ego consciousness were assigned to the female sex and were degraded.
The so-called male qualities would dominate over and suppress the female qualities. This divided condition had so many destructive side-effects that it had to be temporary. Virtually all hurtful actions inflicted on people, other species and the environment are a result of separation by means of this division.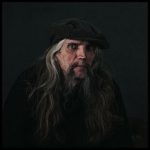 This manipulation of mankind's psychological components has resulted in a schizophrenic condition lasting into contemporary times. Half of the whole psyche's characteristics were assigned to the male, and the other half to the female. Regardless of their sex, therefore, in past generations each member of the species expressed approximately only half of their natural potential.
It was known from the beginning that there would be unavoidable consequences due to the human race taking this direction. The side-effects would be temporary, and the overall result would be positive in the long-run. Thus, the high costs of this development were accepted as a necessary price to pay to develop a new type of consciousness.
The exaggerated and isolated "male" characteristics and the same attributes projected a new male god would serve as an archetype to emulate and the qualities to idealize and develop, thus giving the race clear and concise direction.
In traditional civilizations the male dominated physically and psychologically. In affairs of the state, in religion, in social life, and in the home males dominated. At the same time these males suppressed those traits embodied by the female of mercy and compassion.
The female took a subservient role in sexuality, in political and social functions, in affairs of church and state, and in the home.
Compassion and love, a connection with nature, creativity, childbirth and intuition, are associated with the female. The nighttime or moon, the subconscious, dreams, sensitivity, nature, nature practices and nature worship were assigned a feminine connotation.
The proliferation of violent male gods occurring during separation reflected the trend of male cruelty, conquest and domination that would last for thousands of years.
The first violent people on earth was not early man, but consisted of raiders like the Huns and Vikings. No sooner did peaceful, non-male dominated civilization get a footing when those particular tribes of people who had already developed male traits and a male dominated society formed armies and then sought to exert their superiority and perceived right to dominate others.
This marks the beginning of classic civilization and its defining male orientation overtaking much of the globe. Violence and organized war defines civilization from about 2000-3000 BC to present.
When does this division take place?
The actual dividing of psychological components takes place in adolescence, when the psyche is torn in half. Boys may become highly aggressive and insensitive due to the loss of feminine characteristics. Until this age males can easily express psychological characteristics considered female, and the female easily expresses psychological characteristics considered male.
Once this division has taken place, the male qualities are then exaggerated in the male, and the feminine qualities overdone in the female. Each man and each woman become a caricature and distortion of what the natural human should be.
Males are attracted to females in part because they are drawn to female characteristics they disowned. They try to complete themselves in relationships, but ultimately resent the opposite sex for possessing their denied propensities. Females are attracted to the characteristics they denied which males possess, and become jealous for the same reason.
The division is repeated in each individual
Prior about age 13 both sets of psychological characteristics coexist in harmony and balance. After age 13 the psyche is dissected and divided into two camps.
---
The cultural emphasis placed on the perceived differences between the sexes causes the violence, war, terrorism, crime & cruelty that currently proliferates in personal lives and in humanity as a whole.
The natural man and women struggles to fit in to unnatural norms. Over hundreds of generations this struggle to adapt to cultural expectations is recorded genetically as DNA survival instructions.
The artificial division is cultural rather than intrinsic. This tragic misunderstanding is the cause of many problems from the personal discontent to world wars.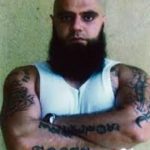 This unnatural division is more pronounced in less-tolerant societies that stress traditional male virtues and restrict expression of affection between males. Societies in which boys are discouraged from expressing love and affection for other boys produce adults more prone to violence and intolerance for the same.
The enculturation process in males in particular can create a gradual hardening and intolerance that can lead to aggression, hatred, bias and ignorance. The resulting psychological state is then noted by psychologists and social experts and is taken as normal to males. It is not normal. But this artificial "normal" is passed down from generation to generation.
Although less pronounced in recent decades there is a political and religious fundamental push in the current administration to return to previous artificial and destructive norms. There is a longing for a return to patriarchal systems of government and family.
The problem of male bullying and school shootings is a result of this artificial division in psychological characteristics.
Tendencies society deems appropriate to sex to which a person belongs are a result of artificial programming.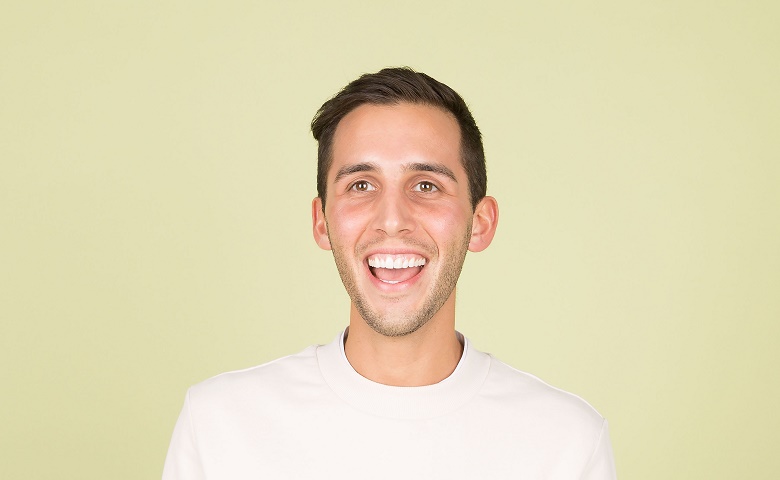 Click above to learn more
Ego development has gone too far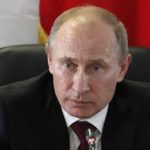 Currently the race is in trouble because it has taken separation too far. The male qualities are still being considered superior or stressed, and this no longer serves humanity's purposes.
Our self-consciousness we set out to develop is secure, and now it is imperative that we allow for the re-acquisition of so-called female qualities in the male sex and the so-called male qualities in the female sex.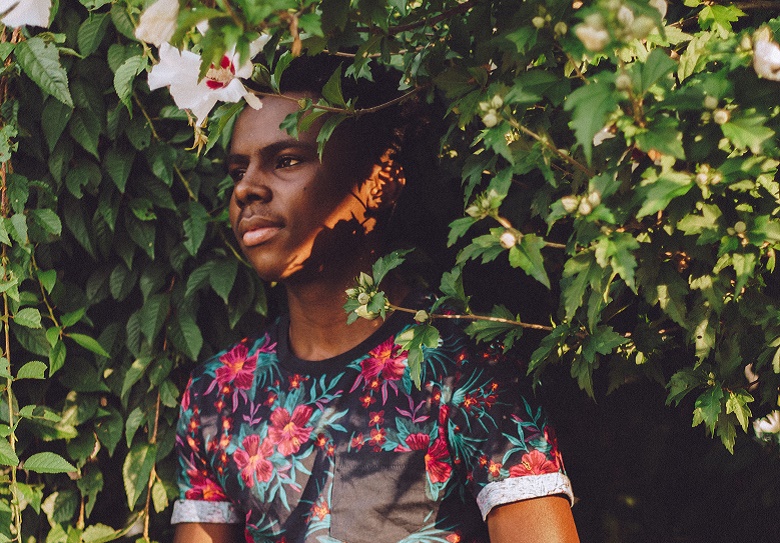 We must return to our natural godling state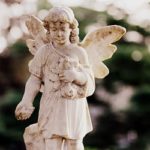 To survive we must embrace the "male" in the "female" and the "female" within the "male." For this to happen we must educate the masses. It must be made known that what we have now is artificial and highly destructive. Experts are currently unaware of what constitutes the natural human. Nor are they aware of the degree of harm caused by imposing false norms and values.
When a man finally recognizes his true nature, he will cease creating his false self and will change his nature.
This is what my first book, "The Solution…" is about.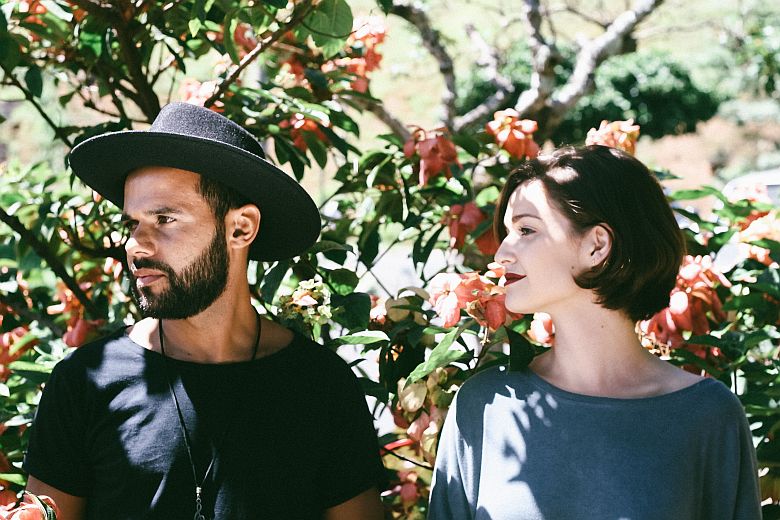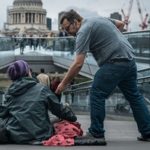 A more balanced human in which the so-called feminine qualities (intuition, sensitivity, compassion, etc.) were valued and developed in the male would result in different behaviors and values in society, personal life and governments.
The human race is at a critical juncture
Humanity is dangerously flirting with a backward slide into a tribal state belonging to a long-gone era in which consciousness is extremely ego-centered and further cut off from its source, resulting in something monstrous.
Patriarchal structures of government and family tend to demand obedience to the male ruler and his laws alone.
Human nature is redefined
In the fall/separation man forgets his origin and connectedness to others. The central premise of the emerging worldview is that human nature is evil or untrustworthy and must therefore be controlled by superior egos.
Degradation was a psychological tool used by governments as a method to control and exploit entire populations.
The armies and tribes of the times establish hierarchical systems to control and exploit. This produces a fear-based consciousness and more distrust of human nature.
We still have religious, philosophical, educational, social, political, economic, judicial and military systems designed to control and domesticate into the paradigm of separation.
So-called male qualities, overdeveloped and undiluted by the so-called female characteristics, as explained in my book "The Solution," create an unnatural self I call the parasite.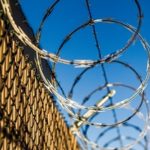 The U.S. judicial system is based on this model. Systems of artificial norms and overemphasized laws are only necessary for a people who distrust their own nature.
Without the artificial division and reduction of the male psyche there would be far more compassion and far less violence in the world.
Click below for information on the opposite and healing social action.
"THE SOLUTION TO ALL OF HUMANITY'S PROBLEMS
ENDORSEMENT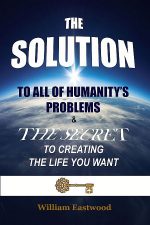 "We can literally change the course of civilization by lifting the race to a higher path through implementing the solution."
— Mario Fusco, TH.D., RS.D, B.S.c.
.
Here and now, we have the power to work magic of such proportions we have never fathomed. We must recognize the fantastic power we possess and learn to use it constructively. Such power waits for us to claim it, yet something prevents us from recognizing and utilizing it in our own lives.
The message in this book is powerful enough that government officials previously removed it from publication. This book explains why institutions and law-based worldviews are designed to restrict you and reveals what is driving our problems in the world today. Be held down no longer, read this book while you can! Understanding will change the world as we know it. Open your mind now! Be free!
It is all here, in the solution. 424 pages.
The content of Earth Network websites is based on this book.
Is EN's best book available in eBook format?
Our best book in eBook format.
ePub: eBook
ENDORSEMENT
"In editing 'The Solution…', my perspective as a scientist with doctorates in theology is that 'The Solution…' bridges science, metaphysics and true religion.
We can literally change the course of civilization by lifting the race to a higher path through implementing the solution.
- Mario Fusco TP.D, RS.D, BSc.
DREAMS DO COME TRUE
From the upper echelons of the scientific establishment comes a completely new definition of reality and the human being. The most advanced physics in the world suggests that accumulated knowledge in all fields is based on a false premise.
If so, all curriculum from grade school to university will need to be entirely overhauled. The end result will be a complete and total reversal of focus that will bring about a new human with entirely new and radical ways of achieving goals and solving problems. But we cannot do that while the pestilence prevents us and civilization from entering the promised land.
Learn how to become powerful and unstoppable by having the right knowledge. We unknowingly wield immense power. We must recognize the fantastic power we possess and learn to use it constructively.
Here and now we have the power to work magic of such proportions we have never fathomed. Yet unseized, such power waits for us to claim it. It is of no use until we awaken to it.
It is all here, in the solution.
This remarkable new way of looking at the universe is supported by two more of the world's  most  eminent thinkers ― Stanford neurophysiologist Karl Pribram, & University of London physicist David Bohm, a former protege of Einstein's.
The author attributes his success to the application of these principles. He has achieved at the highest levels of success due precisely to these principles. They do work. They are tried & tested.
Acquire the knowledge necessary to create anything you want
Buy Direct
Bulk rate discounts for groups, schools & universities.
Websites based on this book.
Click above to learn more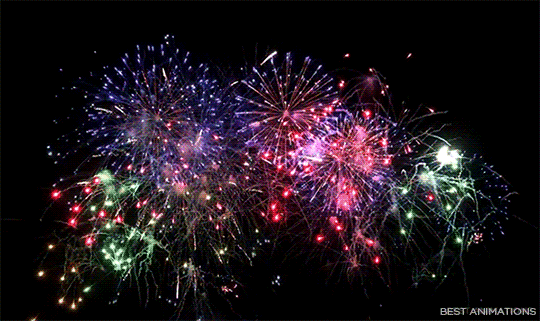 Primary article concludes here.
FOUR SCIENTIFIC EDUCATIONAL SITES WITH ONE PHILOSOPHY
Click below for more complete list of articles.
Click below for ThoughtsCreateMatter.com home page.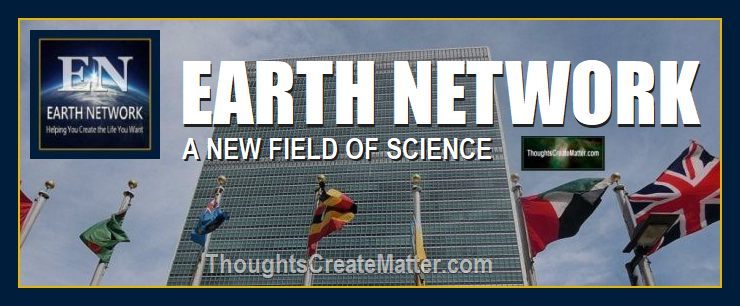 Men & Women Are the Same. The Cause of Violence, War, Terrorism, Crime & Cruelty in Humanity
© Copyright 2019, 2020, By: William Eastwood
MIND OVER MATTER POWER
Get the facts from the best sites
How Your Thoughts Create Matter & Your Reality
I highly recommend thoughtscreatematter.com because it has one of the best scientific explanations, quantum mechanics and is easy reading for just about anyone.
Recommended website: Thoughts Create Matter
---
Categories: Men & Women Are the Same. Metaphysical philosophy. The unnatural division between male & female psychological characteristics. Mind over matter. The Human Psyche is a Repository of Male & Female Characteristics. Thoughts create matter. The artificial division between the sexes is the cause of all violence, war & terrorism in modern human history. Violence in males and male civilization is a result of the dispelling of what we think to be feminine characteristics from the male sex. Click on our site and books to learn more.
Men & Women Are the Same: The Cause of Violence, War, Terrorism, Crime & Cruelty in Humanity
Violence in males and male civilization is a result of the dispelling of what we think to be feminine characteristics from the male sex. This dissection of the human psyche began about 5,000 years ago.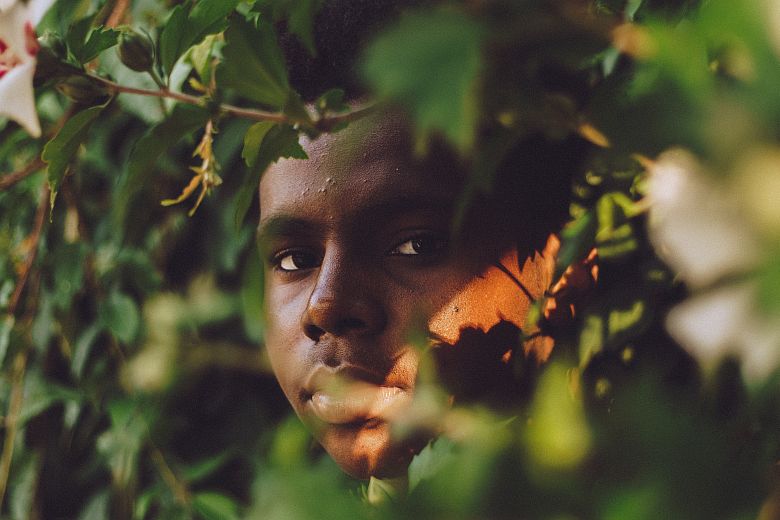 The concepts conveyed in this website are within these books.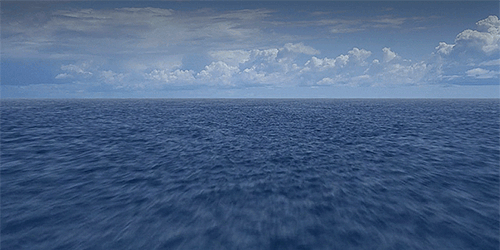 www.MindOverMatterPower.com