---

THE SOLUTION TO ALL YOUR PROBLEMS: The Secret to Creating the Life You Want

The book below is the solution to all your problems and the secret to creating the life you want. This is an outdated page, yet it contains new content and excellent advice and links. If you are reading this your luck has changed. You have found the solution to all your problems and the secret to creating the life you want.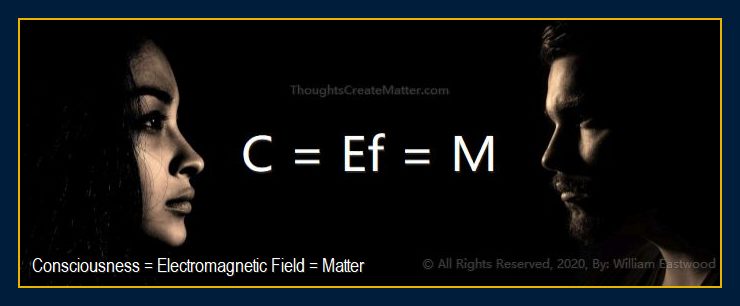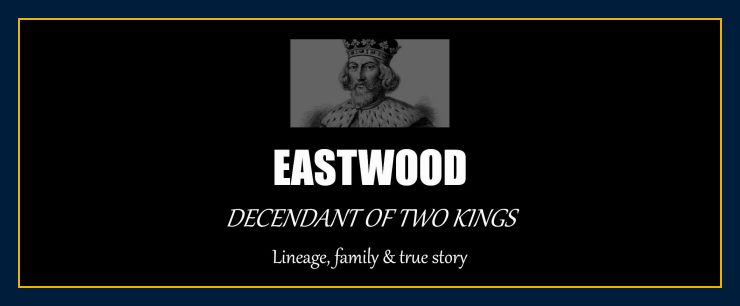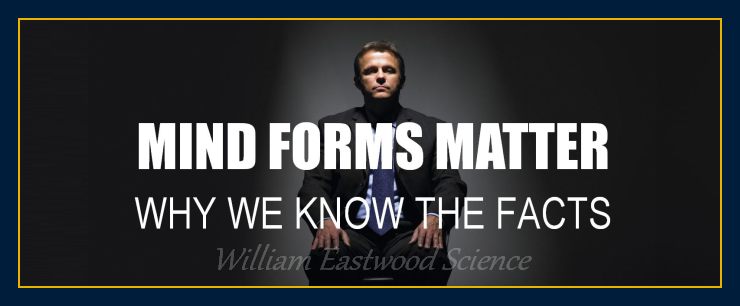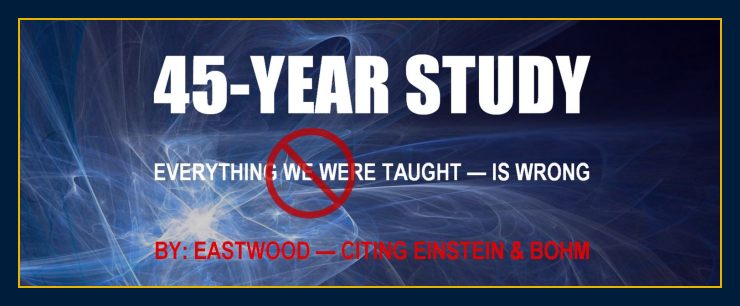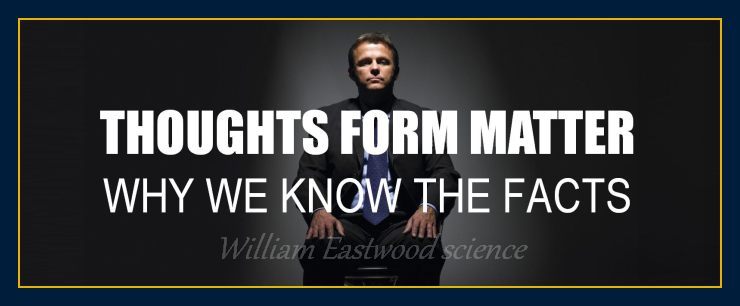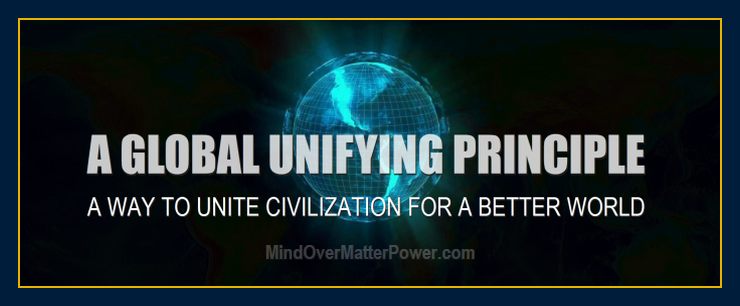 45

EASTWOOD
45 years of research goes into every book
By purchasing through Lulu.com (above) you get these books DIRECTLY FROM THE MANUFACTURER and cut out the middleman! — most reliable source — fastest delivery — lowest price.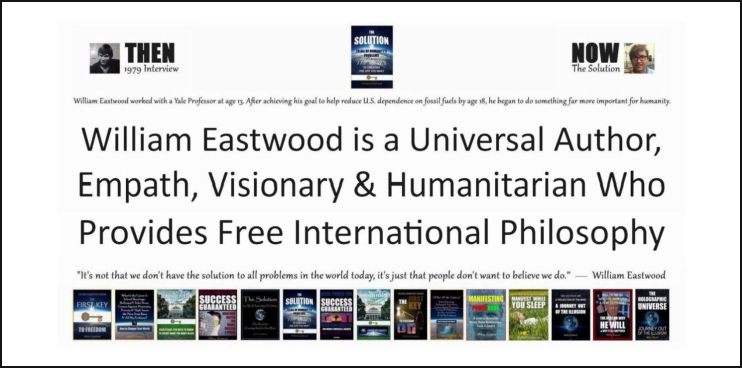 THE SOLUTION TO ALL YOUR PROBLEMS: The Secret to Creating the Life You Want
---
The Solution to All Your Problems.  The Solution to Poverty.  The Solution to Crime.  The Solution to Social Problems.  The Solution to All Humanity's Problems.  Discover What Is Holding You Back.  Begin Your True Life.  Be Who You Want to Be.  Have What You Want to Have

Is there an easy answer to your problems and easy way to manifest your dreams?

Wouldn't it be nice if there was a kind of magical solution to all your problems? There is, and I am not pitching a religion or cult.
If you seek love, money, freedom, or something very vital and important to you, and are willing to get "The Solution," it will change your destiny! It is a truly amazing way to create the best possible reality for yourself and others!
The Solution shows you exactly how to create the best possible life! "The Solution" goes deeper than other books do to reveals the true underlying source of our personal and collective problems and limitations.
45

EASTWOOD
45 years of research goes into every book
.
What is stopping our evolution?
---
---
"A new type of thinking is essential if mankind is to survive and move toward higher levels."
— Albert Einstein
---
45

EASTWOOD
45 years of research goes into every book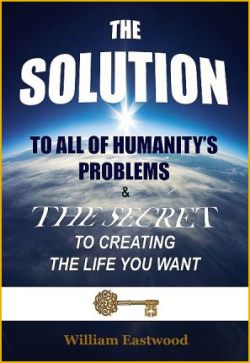 DREAMS DO COME TRUE WITH THE SOLUTION
---
QUANTUM PHYSICS MIND-BRAIN MODEL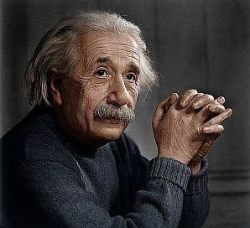 "Reality is merely an illusion, albeit a very persistent one."
― Albert Einstein
JOURNEY OUT OF THE ILLUSION
A guide out of the illusion.
There is a journey we must all take.
---
If we are going to create what we want in life and if we are going to survive as a global community, we must be willing to understand how we create our reality. This involves looking at the implications of what Einstein and a group of leading physicists discovered about reality that the media did not properly report to the world for a number of reasons.
45

EASTWOOD
45 years of research goes into every book
Earth Network: Founder William Eastwood brings you…
How & why most of us formed the wrong kind of personal experience that keeps repeating
Thoughts are electromagnetic energy that attract similar energy and repel opposing energy. What you have been told about reality and have internalized, forms a core about which similar ideas collect.
Your main view of yourself and your reality pulls similar ideas to you and rejects that which does not fit. This energy then forms your reality. Once a particular experience is formed it leaves an electromagnetic track (like a groove in a record) that makes it very easy to recreate the same kind of experience again and again.
When we do not understand how we create our reality we keep doing the same thing over and over again, yet always falling short of our primary goals. At some point we make a compromise and settle for less in our life, telling ourselves "this is just how it is," and we live our life not completely fulfilled.
If, however, we learn the full truth, and release the programs and ideas we have internalized from the people around us, anything is possible. If you recognize all the errors that the Solution points out and replace them with a new and accurate view of reality, and do the work of projecting what you want in life, you can enter your own kind of Promised Land.
We are here to gain experience, fulfill ourselves and learn. Your reality is such that you can create anything you want. There are no basic limitations as to what you can create for yourself. Life should be simple and fun. You can find your fulfillment through the pleasure of realizing your every desire.
AVAILABLE NOW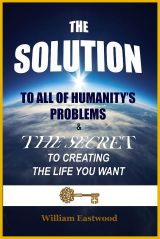 Click above
(Book review is below.)
I wrote "The Solution…" because I had to. The unnecessary cruelty and suffering, unhappiness and lack of love in the world were too much for me not to do something about it. I urge you to get The Solution now and begin creating what you want in life. In writing the solution I compromised nothing. It's all here in the solution.
Click above
AVAILABLE NOW
Review of previous edition (the book has been improved since this review was made)
Book Review
THE SOLUTION TO ALL OF HUMANITY'S PROBLEMS & The Secret to Creating the Life You Want
This is a review of the First Edition published November 13th, 2017, (380 pages). It is no longer available.
The expanded & improved 424 page, Third Edition, published February 1st, 2020, available for sale now, is even better.
Review by: Scott Aronson
Eastwood's prodigious first book is a powerful statement criticizing science, religion and psychology as the cause of all our current problems from school shootings and political dysfunction to the inability of ordinary people to live happy and successful lives.
"When it comes to our human nature the official acedemia has got it all wrong," says Eastwood. "Parents, institutions and society have imposed disempowerment and guilt trips upon us for five thousand years."
Eastwood certainly gets to the core of the matter: In the first two chapters Eastwood lays down what will form the bedrock of his proposition that human nature is good with Nobel Prize winner's science. "The science," he says, "reveals mind forms matter." This point gives validity to his premise that scientific and religious definitions of human nature create rather than primarily describe our human nature.
The book is well organized because this flows seamlessly into his next, and perhaps main point. "We have all-unknowingly created a counterfeit human being" Eastwood coins the parasite, which he describes as a powerless bully and degrader. The parasite is responsible for civilizations problems, he adds.
He brings you on a learning journey describing how the parasite has developed from ancient thinking, and how societal misconceptions transfer from generation to generation through domestication.
Children are born with powers and positive propensities which he pioneers as the Godling. The Godling with its inbuilt trust in the goodness of life and people, he explains, naturally radiates what he calls mental sunshine and spreads it throughout society. The Godling's natural use of the law of attraction, he adds, combined with great expectations leads to positive outcomes in all areas and a vibrant civilization.
"Our social system, institutions and government tend to restrict us," Eastwood explains, "because of an underlying distrust of human nature that comes from the parasite's degrading and distrustful views. The parasite and its institutions," he adds, "spread emotional poison which infects civilization." He cites the beliefs and policies of the current president of the United States of America as an example.
Eastwood provides multiple chapters for a new criminal justice system that outlaws incarceration in favor of Restorative Justice and heals the nation of the parasite and social diseases. As many chapters are devoted to a new education philosophy and proposed education system that will preserve the Godling and generate a life-long thirst for knowledge.
The book ends with several chapters on human identity as an expression of the original consciousness, or spiritual-force that creates us. By adopting identity, he says, we give specific expression to the nature and abilities of the divine force. The author also believes that each and every event in our life lives on and can be relived at any time for eternity.
In the category of New Thought, he presents his conviction that human nature is divine and eternal, a part of "God," not separated or sinful, nor broken due to accident and misshapen evolution.
I agree with the author's point of view that people who belittle others hold negative views of human nature and cause our problems, be it Hitler or a common bully. I think his premise is therefore valid. It is solidly presented in extensive scope and detail and of course backed-up by those voted the smartest people in the world.
The scope of the book is unmatched in that it overlaps philosophy, science, theology, psychology, social science, criminal justice, education and self-help and then connects them all.
His simple style and limited vocabulary is easy to understand but may be a strike against him for the more sophisticated reader.
It is worth mentioning that Eastwood gives his own personal story in one chapter and says that the most degrading and destructive aspects of the government made all of his work go away and defined him as a parasite. This book's powerful message and sudden appearance resembles a ball that has been submerged by extreme effort finally breaking free.   
It is a daring, distinctive and extraordinary work, that in my opinion should be in every library and household, and required reading in every classroom and lawyers office.
ALL OUR BOOKS
When you add one of our books to the tools you possess to improve yourself and the quality of your life, you help more than just yourself.
You help people around the world who are suffering in the most difficult circumstances.
People from around the world in over 170 countries rely on this information reaching them, many of whom do not have any money to buy books.
We are raising the energy of the world and solving all problems, public and private. Please help us to do so by purchasing a book today.
45

EASTWOOD
45 years of research goes into every book
.
What is stopping our evolution?
---
The magical investment value of books and affirmations
---
You are like a bank vault filled with money, gold and precious jewels. Every positive thought is a deposit. Every negative thought is a withdrawal. Your life is the interest. Shallow positive thoughts are like gold plated jewels and play money. Wisdom and understanding combined with solid belief and quality affirmations are like solid 24 karat gold and real diamonds. These are the thoughts that build integrity and value and procure high return on investment.
Every object in your environment is an extension of your energy. A physical book is a connection to the part of your inner self that "created" the book and understands the content. A book on a table next to you connects you to all those people who hold the knowledge associated with the book.
Every object around you is a holographic projection of your mind that connects you to the innermost portion of your soul that creates them.
If you want to break old patterns and habits of perception, bring books full of light and affirmations into your life and remain centered on what they represent — the truth you are bringing out within yourself by having them in your presence. Once you materialize something in your life, an energy pathway through which the object or event is created and maintained continues to exist, even when the object or event is long-gone.
A single affirmation is only a small deposit, but wealth and prosperity can only be built a single thought or act at a time. A mind that thinks in affirmations transforms everything it touches to gold. You begin the journey by surrounding yourself with good books. When you do that, everything around you speaks quality and intelligent love — the invisible infinite potential of which you are composed. That includes the qualities of prosperity, natural power, right and integrity.
Force yourself to continuously review beneficial concepts to keep them alive in your mind. Develop a realistic positive attitude. Keep your metaphysical books open to highlighted material and review it every day. Find something important to focus on daily. Rescript your mind one thought at a time; and when you do, commit to going all the way. Half-truths are like coal wrapped in holiday paper. Adopt a baseline of non-linear time thinking.
If you do this faithfully, your entire reality will begin to change for the better.
Again, because this is so important, when you manifest something positive, such as a book that represents the truth and the answers you are seeking, maintain that book and whatever represents what you want in your life as best you can.  This creates an energy pathway for more of the same to come through into your life. It also connects you with the author and all others who are connected to the object and/or information it represents.
To keep concepts alive, repeat them in your mind over and over again. This is how you rescript your mind and change your reality. Our audio book — "How Do I Make this the Best Day Possible —  Manifest While You Sleep" — is the perfect tool to reprogram your mind with everything you want to invite into your self and life. Just listen to it while you are going to sleep and you will have technicolor dreams of your most sacrosanct ambitions. Your unlimited potential is 100% a factor of what you input — the investment through whose interest will be the life you were meant to live.
This is the only way you can change the patterns in your life. If you want to materialize a better-quality physical experience, this is what you do. You bring what you want into your reality through your thoughts. I have done this, and I always have my favorite, most powerful books at arm's reach. I constantly review key points. You may want to create a kind of pulpit (as I have done) where you can keep books open to pages with highlighted text.
I urge you to buy whatever books you can comfortably afford from your favorite metaphysical authors. There are many other benefits in doing so. A purchase is an affirmation of your manifesting power and prosperity, and it is a testament of your determination to improve yourself and your life.
Practically and symbolically, correctly made purchases are extremely important, not just to you, but to all those who make these metaphysical books available to you.
As a heart pumps blood, the vacuum created in each pulse draws in more blood, and this is how energy behaves. You must give or outflow energy to receive. In religion and spirituality, this is behind the Golden Rule concept.
Your most valuable possession will always be yourself. If you do not invest in you, then you are saying that you are not important. Those who do not invest in improving themselves and their abilities, do not draw more (ability, quality, etc.) from the universe.
Learn to manifest quality and value in yourself. Learn the art and science of living a good life and manifesting what you want in life. Bring forth that which you seek.
When we awaken to our true nature, we begin to realize that we are supported and graced by an altruistic consciousness of which we are a part. When we become aware of how the universe works, we begin to notice how the universe bends in our direction and works to our advantage. We realize that from our best feelings, thoughts, intents and expectations flow fortunate, synchronistic events.
An entirely new worldview begins to set in. This is when an unquenchable thirst for positive metaphysical concepts will overtake you. The sacred tonic of fulfillment is the highest level thinking of which you are capable. Affirmations are the elixir of happiness, achievement and dreams, from which flows a greater fulfillment than we can imagine in our most wondrous moments.
Holographic reality: Events are a projection of your mind. ThoughtsCreateMatter.com
A new science and philosophy of life. ThoughtsCreateMatter.com
Exactly how thoughts create reality. MindFormsMatter.com
The world is your creation; you can have anything you want.  MindOverMatterPower.com
Secret Wisdom Books by William Eastwood. Lulu.com
THE SOLUTION TO ALL OF HUMANITY'S PROBLEMS & The Secret to Creating the Life You Want: Book By William Eastwood
Copyright © 2019, 2021, By: William Eastwood
William Eastwood is an international political influencer
A self-made author of over 20 books.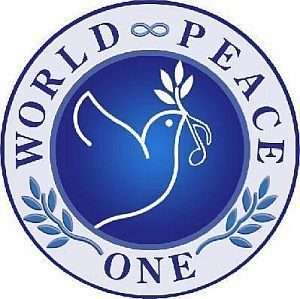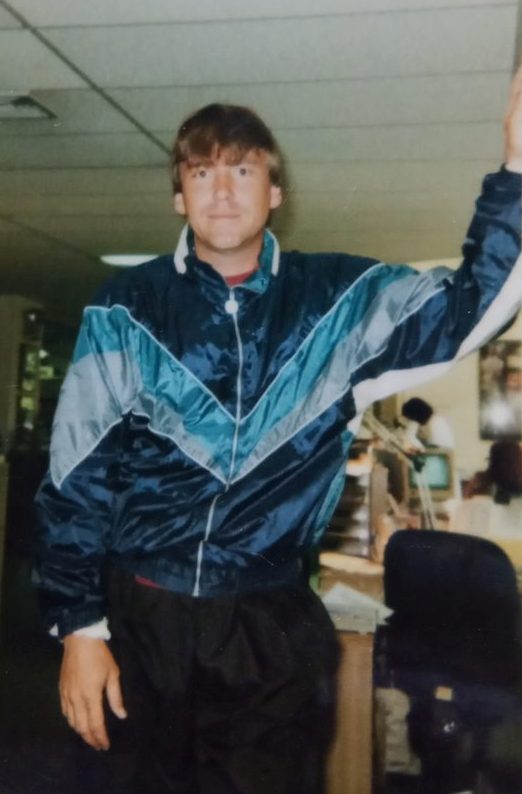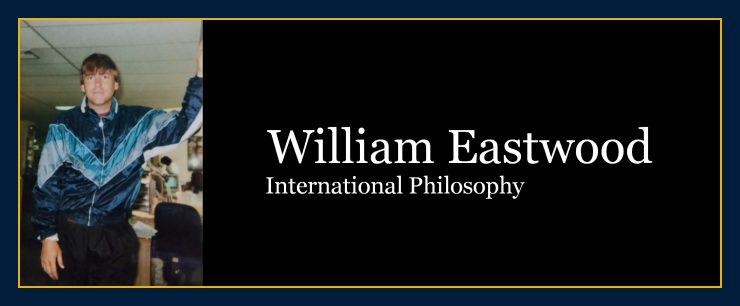 The full time-line and history of William Eastwood and his work
---
This is the most complete account on all five websites.
A philosophy that works LIKE MAGIC!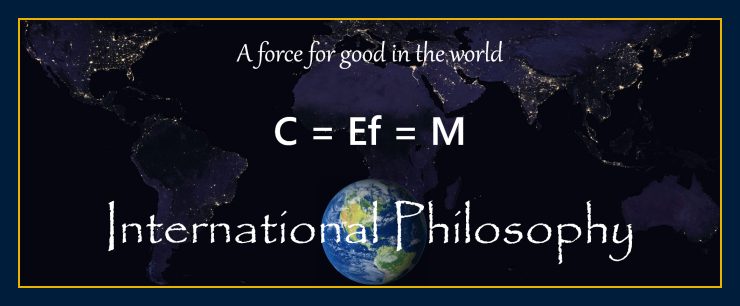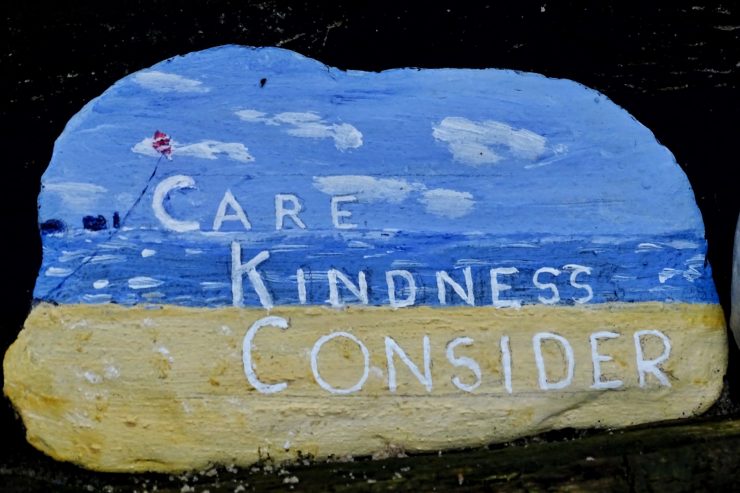 There are a lot of things that traditional science cannot explain that can be understood through the lens of Internal Science.
My literary agent in New York says that most people in the world today are unintelligent, and that only a sliver of intellectuals and professors are capable of understanding. I beg to differ. I explain Internal Science in ways people can understand.