---

Do Other Worlds Exist? What Is the Multidimensional Self?

Inner Universe, Self, Soul, Spirit & Entity
---
Do other worlds exist?
What is the multidimensional self?
What is the inner universe, inner self, soul, spirit and/or entity?
Is any of this based on science and what is its practical value?
I will answer these questions now.
---
Yes, other worlds do exist. Infinite other worlds exist, as this and our other articles will explain.
Click above to learn more
CONSCIOUSNESS IS A STATE OF MATTER: MIT
---
The multidimension self is what you are. Deep in the dream state you are aware of your multidimensional existence. When you awaken in the morning you have travelled up through the psyche and had false awakening when passing from one level of consciousness to the next. At every threshold you pass through you forget what went before.
Click above to learn more
---
There is an inner universe that creates this world. Traditional science has missed this important fact completely, and this is why our official mainstream worldview is wrong. It is based on limited facts and false premises.
The inner world consists of infinite worlds. Many of those other inner worlds are physical worlds. And each other inner world and physical world has infinite probable variations. More other worlds exist than can ever be counted.
The inner self is a conscious portion of the entity that exists below the subconscious. The inner self is the more aware portion of your own self which resides within the inner nonphysical spiritual world that gives rise to this world.
The entity is an even deeper portion of the self that creates many inner selves. Each inner self then resides over many physical probable selves.
At deep levels of sleep when your identity merges with the entity you are aware of your multidimensional existences.
You are your soul. The soul is the self you are.
---
Choosing probable events from many probabilities is a science and art that has tremendous practical value in life.
The knowledge of the whole self and reality is practical because it tells us who we are and gives us a factual understanding of reality that the world has previously lacked.
My life philosophy is practical because it allows you to expand your awareness to include more and to apply conscious creation to improve your life. My life philosophy expressed in EN's free articles and EN's books fits well with the scientific paradigm David Bohm developed when he was Einstein's colleague.
Its practical value is enormous.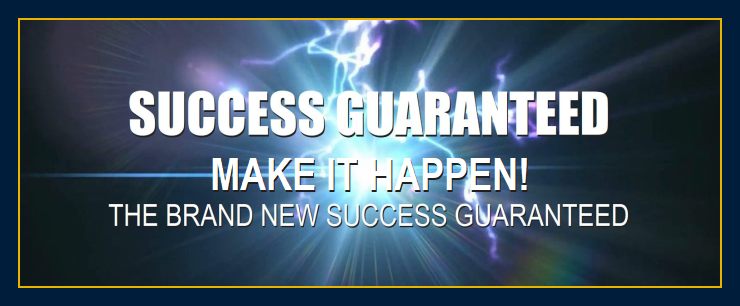 ---
You are a multidimensional being and you exist in an inner universe.
What is the multidimensional self, the soul, spirit or entity? These are various terms used to describe basically the same thing. The inner self is your primary self. You ARE your inner self, as this article will explain.
The purpose of our websites is to provide you with all you need to know to be successful in all areas—in intellectual and spiritual knowledge, business, finance, health, love and relationships.
Due to Einstein's theory of relativity and quantum mechanics introduced early in the twentieth century, scientists have discovered empirically that the principles of classic physics could not be correct.
The collapsing wave function, for example, introduces an observer (consciousness) and explains how the energy state of unlimited probable events is transformed into a single physical particle we can observe.
The new science after Einstein accounts for all the successes of the older classic theory and for all the data that are incompatible with classic principles (fixed time-space constraints).
QUANTUM PHYSICS MIND-BRAIN MODEL
Previous science serves as the foundation for our civilization and is thus like a locomotive barreling down the tracks that will not be stopped. Therefore, even though a new factual science proves classical physics wrong, you will find endless attacks and rationalizations on the collapsing wave function discovery online. For this reason we point out the scientific studies and summaries you can trust that you may want to view.
COLLAPSE THE WAVE FUNCTION/MANIFEST
The collapsing wave function reveals mind-matter interaction which then leads to a new scientific paradigm, a new field of science, a new psychology and new and more effective methods by which to approach life and achieve goals. The collapsing wave function, for example, is evidence of thoughts (consciousness) manifesting, which then suggests a much easier way to create what you want in life, which is what we are providing you with here.
We give you a new psychology and methods of achieving goals.
Right here, right now, we are introducing a new field of science.
Click above to learn more
Many-worlds interpretation of quantum mechanics
In a poll taken by cosmologists, the many-worlds interpretation of quantum mechanics was found to be as popular as the Copenhagen interpretation.
Scientists have also discovered that the brain is a multidimensional receiver.
And Einstein's friend, David Bohm, says that reality is a multidimensional holomovement we create with our mind, brain and five senses.
The view expressed within this article, however, is not derived from these traditional scientific sources. The science fits the worldview expressed on Earth Network (EN) websites because this is just the way it is.
This is not a theoretical view. And the concept of your multidimensionality is not divorced from your most intimate daily life. Your current daily experience is a probable reality. You are constantly selecting events from an infinite pool of probabilities.
You weave in and out of worlds with every decision you make. This gives you great freedom. The selection is made according to what you focus on and that is determined largely by your beliefs.
If you want to be successful and you focus on the picture of success and believe it possible, your actions will cause you to wake up each moment in probable worlds closer and closer to what your new beliefs and focus imply.
To make sense of many-worlds you have to understand that all worlds are a manifestation of consciousness.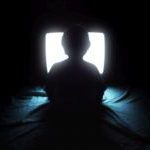 To learn how an atom exists within infinite dimensions try this article on ThoughtsCreateMatter.com.
Article continues after author's post.
If you believe in some kind of original substance creating the universe, there are certain common-sense conclusions that can be made. If the original substance were light, we could expect all further evolutions of light to be other forms of light. That is, whatever initially existed multiplied or evolved its own properties or constituents and could not create anything external to its own substance.
The original substance creates time and space, your environment, the events you experience and the objects you own. Nothing exists external to this substance. Everything you create is done by manipulating this substance.
If you follow this simple logical deduction, you too must be a portion of this original substance. There are no hierarchies of consciousness, but only the various intensities and colors of the one energy movement that is the original Consciousness. You are a portion of that original consciousness with all the abilities and characteristics of that original state that seeded all universes.
You are a creator.
Probabilities are infinite and a miracle to behold.
Content from the Manifesting Power Book.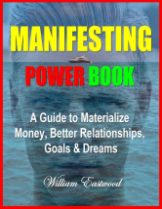 Material from book is previewed in these and other locations.
WHO YOU REALLY ARE: Read more...
45-YEAR STUDY: Read more...
MAGIC GUIDEBOOK: Read more...
A MORE EFFECTIVE WAY TO SOLVE PROBLEMS: Read more...
THOUGHTS CREATE MATTER: Read more...
YOU SPEAK YOUR LIFE: Read more...
NBC NEWS REPORT Universe is conscious
Article resumes.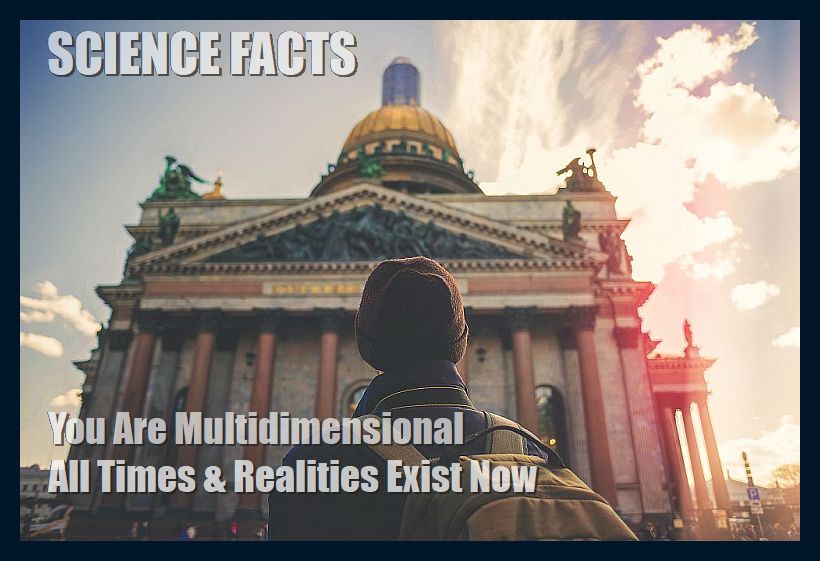 Quantum physics is only strange because we do not know that we are a multidimensional consciousness
For a few centuries we believed the universe was composed of solid particles. Now physicists tell us the universe is a field of energy. Everything is a part of this field of energy, including you.
Additionally, this energy exhibits the characteristics of advanced intelligence. A single quantum wave, for example, contains enough information to store your entire lifetime of thoughts and memories.
THE HOLOMOVEMENT & UNDIVIDED WHOLENESS
Since we no longer see electrons as being solid, there is no objective reality, which is the opposite of what you were probably taught in school. Yet most of us still view reality as we were taught, as does mainstream civilization.
So now we need to do a back flip into a new paradigm. And when we do that the facts are astounding.
The truth is that you are a consciousness, and you have always existed and always will. Everything is consciousness.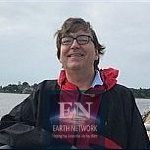 "EVERYTHING WE ARE EXPECTED TO BELIEVE AND WERE TAUGHT IN SCHOOL IS WRONG! It is all absurd!.
"Quantum physics is simply the study of life. It only seems strange because our civilization is completely ignorant as to the true nature of reality.
"Quantum energy is consciousness. Consciousness not only forms its substance into personality, events, matter and reality, it does not obey the local laws of the mechanistic paradigm on which our civilization is based.
"The coincidences Einstein's friend, David Bohm believed we could create, are not from a force operating outside of us as in religion, and are completely out of character with Darwinism, Freudian thought or the mechanistic paradigm of mainstream science."
— William Eastwood
Click here to get the facts about consciousness.
45

EASTWOOD
45 years of research goes into every book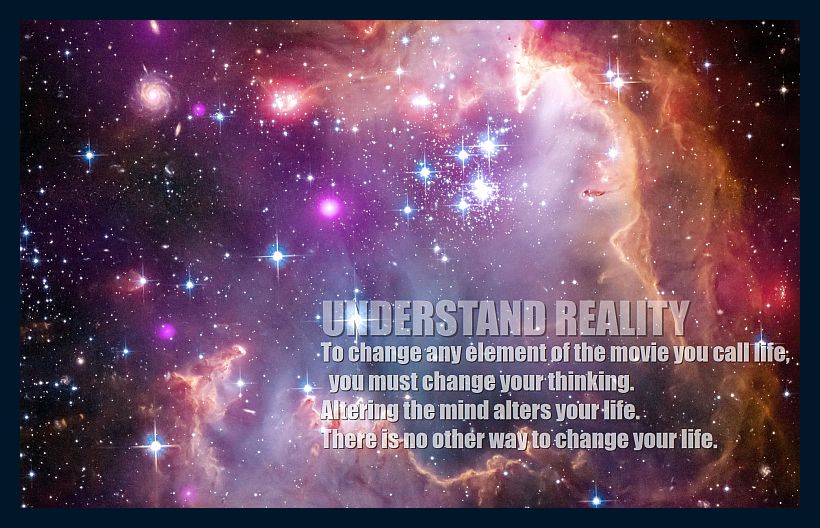 How you navigate probabilities
If every time you and I make a decision we create another self, and this has been ongoing since the birth of our souls, the implications are mind-boggling. You determine which version of reality you will experience by what you believe. Your self-concept largely determines which probable self becomes the official you.
You create a new self with each decision and then each of those probable selves in turn creates two new worlds every time it makes a decision, and so on. The same concept applies to worlds
The vastness of just one universe with all its galaxies is already too much to comprehend. If we multiply this by an exponential multiplication of universes from every point of within existence, the vastness is mind-blowing.
How you relate to your probable selves
Reality is one unbroken field of intelligent energy. You are a part of the Divine Consciousness of All-That-Is. This means you are connected to and participating in all realities that did, do and will exist (they all exist now).
Since All-That-Is contains you, your existence extends to every probable world. The consciousness of the whole self of which you are a part opens up to some degree within every reality that exists. Each present moment is a path to all dimensions.
The inner self is aware of your probable existences, and you merge with and become your inner self at deeper levels of the psyche. You operate at these levels while asleep and while you are awake.
You draw on the power of the whole because you are a part of it. Reality is seamless. The power of your thoughts to create is infinite. By universal laws of consciousness all realities are manifest and explored. Your beliefs, thoughts and emotions are your navigation tool. You have free will to explore any reality. Your beliefs, thoughts and emotions determine what you will select/create from the repertoire of ingredients across all of infinity.
The substance of all realities is consciousness. Consciousness forms realities out of its own substance and then enters into and explores them. That is exactly what you are doing now within your current frame of time-space probabilities. You are Divine energy discovering itself through a process of consciousness manifesting individuality.
EASTWOOD
THIS BOOK WILL CONVEY AN IMPORTANT MESSAGE!
---
A JOURNEY OUT OF THE ILLUSION explains how to survive the coming changes that have already begun. Survive and thrive or perish. Understanding will change the world as we know it.
William Eastwood's full story and metaphysics based on the new scientific paradigm of University of London physicist David Bohm, a former protégé of Einstein's and over 45-years of research and application.
COMING IN DAYS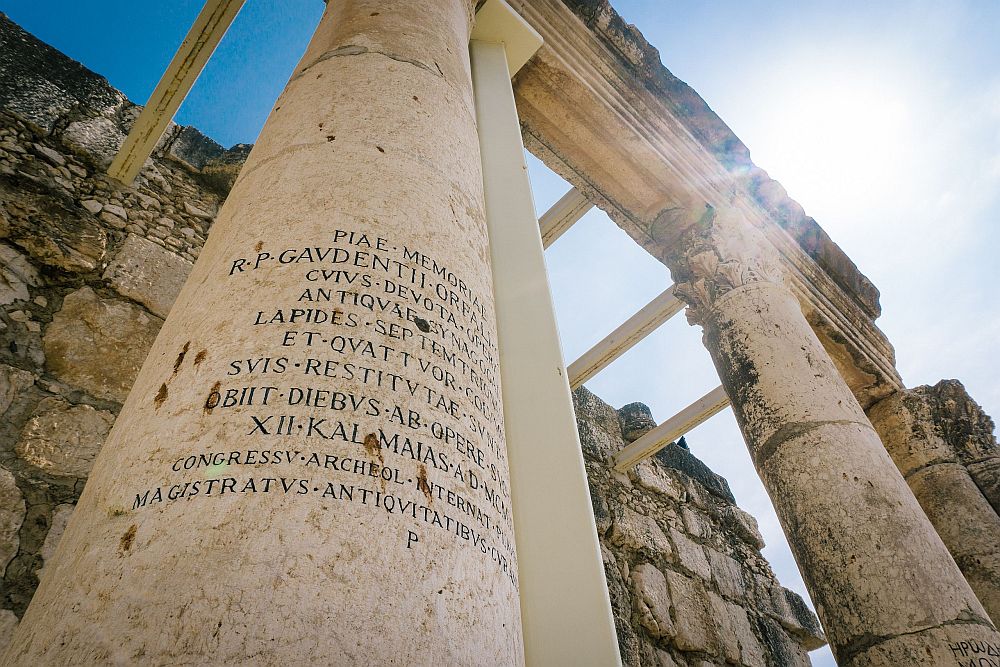 The book on which all of this information was originally based is "The Solution…"
Click above to learn more
Article resumes.
Before the beginning
Before the universe was created all that existed was a vast consciousness. No one knows the source of that consciousness, but obviously something else existed that planted it, sparking the beginning of known existence.
The consciousness that existed prior to the creation of physical universes imagined infinite possibilities. These superior imaginings possessed self-consciousness. As these probable souls grew and developed, they cried out for freedom and independent existence. Initially there was no known means of giving these probable realities independent reality.
Eventually All-That-Is found a way to give its divine thoughts their own independent reality, free will and creative independent existence. When the means was found, in an explosive frenzy of massive creative proportions, universes upon universes were created. Time-space continuums and material worlds came spiraling into existence. This was the first manifestation of consciousness.
Those manifestations are imbued with all the characteristics of their source. Each manifest other realities in the same way they were manifest. You create your reality, and you grow other identities every time you make a decision.
You existed before the creation of the universe and time-space. You participated in the first manifestation of physical matter. You participated in the creation of the earth. You were there.
Before this life you made a decision to be born
As an ancient entity you chose to materialize the self you are in this lifetime. The idea was to forget who you were so that the game would be convincing and fulfilling. One day you would return home and be overjoyed at what you discovered. This is the basic process we all participate in.
Science is ready to enter a new phase
We must become aware of the ancient knowledge of who we are and our creative powers. We create our bodies and environments with our consciousness.
It was never intended that we forget our origin and wisdom for as long as we have. If we do not become aware of out true heritage once again the survival of humanity as we know it is threatened.
What constitutes the natural world?
Mechanistic science of the past delegates the physical world of plants and animals as "the natural world," but the true natural world includes the inner world. That inner world is the source of nature and man. And man, and his inner world is a part of nature.
That inner world has always existed. It manifests infinite dimensions. There is more than one kind of infinity. There are infinite nonphysical dimensions and there are infinite physical worlds.
Because you are part of one energy movement, you are aware in all dimensions. Any point in time is a bridge to all dimensions.  If you are quiet and still you can sense other probable selves just below consciousness.
You create your life on an inner level below the subconscious. This is where the real work is done. The conscious self directs what will be created on this inner level.
The probable field and your probable selves are the main resource you use to create yourself and design your life. This is done through self-concept, or your beliefs, thoughts and emotions.
New science application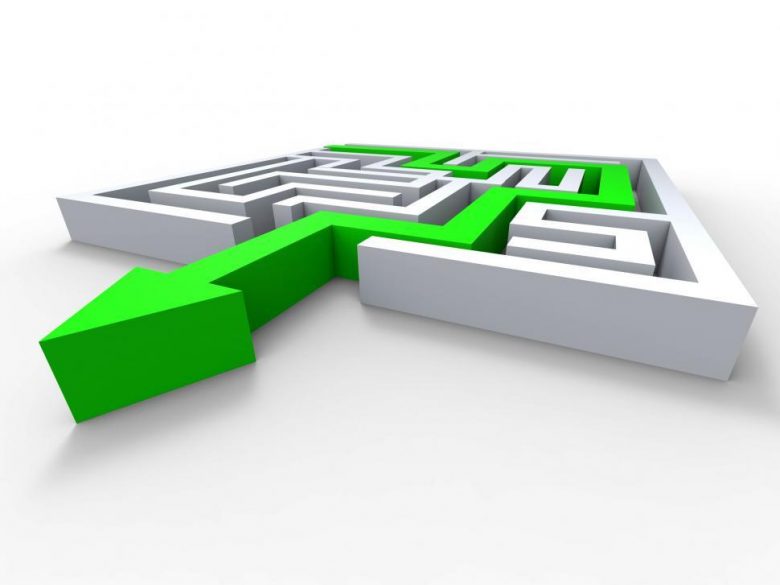 Is your life important enough to you? Are you worth it?
---
Is your life important enough to you to make an investment that poses no risk yet can transform your self and your life, hence allowing you to create your dreams and whatever you want when you want it?
My websites and books represent an unlimited source of information. Few souls have survived the educational labyrinth without transforming into a new identity. Ignorance cannot survive the journey.
When you add my books to the tools you possess to improve yourself and the quality of your life you help more than just yourself. A paperback purchase through Lulu.com in particular, enables me to bring that much more help to the world, and is greatly appreciated.
---
Put an end to starvation in the world... children suffering... human rights violations... conflicts and more by buying a book. (see EN mission statement below).
When you buy a book, consider it a donation helping people around the world (see the Altruistic Movement).
---
Our goals
---
Create a new planetary civilization based on human altruism and cooperation.
Create missions to help people and communities in need.
Help everyone to help other people.
When we awaken to our true nature, we begin to realize that we are supported and graced by an altruistic consciousness of which we are a part. When we become aware of how the universe works, we begin to notice how the universe bends in our direction and works to our advantage.
An entirely new worldview begins to set in.
45

EASTWOOD
45 years of research goes into every book
The books
---
The purpose of each of my books is to provide you with all you need to know to be successful in all areas—in intellectual and spiritual knowledge, business, finance, health, love and relationships.
You can improve your life
---
No matter what is happening in your life or how bad or irreversible circumstances seem to be, whatever it is you want, it can be done.
The most beautiful experiences in your life have happened because you created them. Your thoughts can and do create matter despite what anyone tries to tell you to the contrary.
If you are not satisfied with where you are and are upset, the negativity will manifest greater difficulty. If, however, you are doing something about your situation you will feel positive and optimistic. When you are learning, you have a reason to expect better in life. Those positive emotions and expectations you generate from reading any one of my books will manifest. The positive energy also provides motivation to change your life for the better, gives you ideas and starts a positive spiral like a trampoline to success and great satisfaction in life.
Exclusive published book content
---
Our civilization has in the past thought that matter forms ideas, but it is just the opposite. Ultimately, everyone will discover that the events they experience are holographic projections; manifestations of "past" thoughts.
We create our own reality. If you study this material long enough, it is inevitable that you will finally come to this conclusion.
The more open you are to the idea, the more the evidence begins to present itself. Eventually many people experience a shift which feels like they are awakening in a dream that they are creating with their own thoughts and emotions. Once this happens you realize the true power you have to shape events.
After realizing that your thoughts create your reality it is just a matter of learning to focus your thoughts properly. Beliefs must improve, attitudes and expectations must improve, and positive emotions need to be fixed primarily on the sense of acquiring and having what is wanted rather than lack and frustration. This can be difficult to do in the face of contrary evidence, such as the disturbing news about the coronavirus, a lost job or whatever you are struggling with now.
Yet, that is what my books help you to do.
Embrace the paradigm in full
---
True mastery is a result of acceptance of a new view of reality and a willingness to go all the way. This means you understand the true nature of time and probabilities. You must commit to the wonderful truth rather than think it is too good to be true. If you doubt the process, the doubt itself is like static and interference.
Proper focus is an art and science
---
How do you create a sense of well-being when the country is in lock-down and markets are in free-fall, or some other major problem besets you? It is often difficult to do this. We may remain with one foot in the old world and one in the new paradigm. This is generally far less effective. You must realize that as your thinking and focus changes so will your reality, but time is usually required. The mind must be repatterned.
This is what my books help you to do.
Be daring, brave and confident
---
To create what you want you must be very brave. You must be willing to dispense with the comfort blankets. When it comes down to it, most people cannot completely let go of familiar beliefs and subjective habits of perception. Often, we are addicted to the idea that other people and situations prevent our success. Our institutions and societies are based on the idea of victimization.
Here, again, I can help you change your thinking.
No one can stop your thoughts and dreams from manifesting
---
Other people and situations, no matter what they are, cannot prevent your desires from manifesting. If this statement upsets you, it reveals the intensity of the belief that you are a victim or are held-back despite your will. The problem with such a reaction is that it speaks of belief and belief is thought, and thoughts create your reality. Beliefs are the strongest kind of thoughts; they are thoughts that we have invested with strong conviction. These carry emotions that show what we really believe.
You can change your beliefs simply by reading my books.
The strongest conviction wins
---
We create according to the strongest convictions within us, and these are typically fears or the idea that we are not good enough to create what we want in life. We often hide these insecurities from ourselves by denying that is what we really believe. But if we feel anxiety first thing in the morning, this is a beacon as to what is holding us back, and it is a means of discovering our hang-ups.
The affirmation I provide will shift you into the positive regardless of where you started from.
Your emotions tell the truth
---
Your emotions will tell you what you really believe about something. How you feel speaks of your predominant belief that manifests as your experience. Beliefs create events on inner levels of consciousness and these pre-matter events evolve and are eventually manifest.
A master regains intuitive knowing and reinforces it with intellectual understanding. They apply the principles and adhere by the new worldview faithfully despite inner pressure to break with understanding and join the world of victims.
Paperbacks/eBooks DIRECT FROM MANUFACTURER - most reliable source -fastest delivery - lowest price.
Everyone really knows the truth about reality
---
Many ordinary people as well as psychics are certain that they receive some kind of spiritual help. This can only come from other levels of reality. Millions of people believe their thoughts affect people, reality and physical matter.
Co-creation is a reality and ignoring the help you have cannot help you.
Edgar Cayce, who was perhaps the most renowned psychic in history, could put a book under his pillow when he was a child, and wake up in the morning knowing the content of the book. This is why he was called the sleeping prophet.
This is possible because every object in your environment is an extension of energy that connects to the level of creation that allows it to exist. There are extensions within books similar to telepathic cords. This represents energy being projected holographically.
Every object around you is a holographic projection of your mind that connects you to the innermost portion of your soul that creates them.
If you want to break old patterns and habits of perception, bring powerful books into your life and remain centered on what they represent — the truth you are bringing out within yourself by having them in your presence. Once you materialize something in your life, an energy pathway continues to exist, even when the object is long-gone.
Do this a little bit at a time until everything around you speaks of love, the invisible infinite potential that surrounds you, prosperity, quality, power and wealth.
Force yourself to remember that you must remain positive at all times. Open one of your metaphysical books every day and find something important to remember for that day. Rescript yourself a little bit every day and when you do, commit to going all the way to the new view of reality in your thinking.
If you do this faithfully, your entire reality will begin to change for the better.
Again, because this is so important, when you manifest something positive, such as a book that represents the truth and the answers you are seeking, maintain that book and whatever represents what you want in your life as best you can.  This creates an energy pathway for more of the same to come into your life. It also connects you with the author and all others who are connected to the object and/or information it represents.
This is the only way you can change the patterns in your life. If you want to materialize a better-quality physical experience this is what you do. You bring what you want into your reality. I have done this and always have my favorite, most powerful books at arm's reach.
It was not necessarily easy to bring these books to you. Those who expose ignorance often pay a heavy price and many are shunned or attacked. This is true of people like Edgar Cayce, Nicola Tesla, David Bohm , Robert Jahn of Princeton and myself, William Eastwood.
I urge you to buy whatever books you can comfortably afford from your favorite metaphysical authors. There are many other benefits in doing so. A purchase is an affirmation of your manifesting power and prosperity, and it is a testament of your determination to improve yourself and your life.
Practically and symbolically, correctly made purchases are extremely important, not just to you but also to those who make these metaphysical books available to you.
As a heart pumps blood, the vacuum created in each pulse draws in more blood, and this is how energy behaves. You must give or outflow energy to receive. In religion and spirituality this is behind the Golden Rule concept.
Your most valuable possession will always be yourself. If you do not invest in you, then you are saying that you are not important. Those who do not invest in improving themselves and their abilities, do not draw more (ability, quality, etc.) from the universe.
Learn to manifest quality and value in yourself. Learn the art and science of living a good life and manifesting what you want in life. Bring forth that which you seek.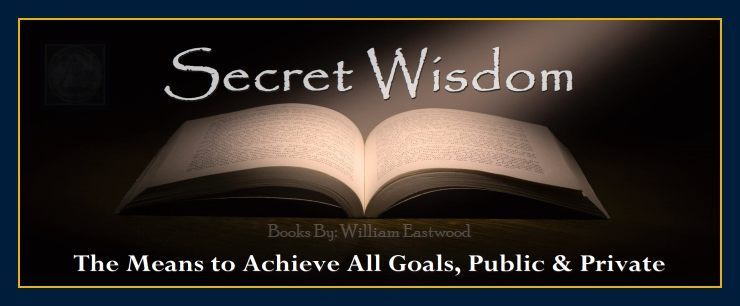 Paperbacks/eBooks DIRECT FROM MANUFACTURER.
By purchasing through Lulu.com (above) you get these books DIRECTLY FROM THE MANUFACTURER and cut out the middle man!—most reliable source—fastest delivery—lowest price.
45

EASTWOOD
45 years of research goes into every book
ePub: (eBook)
"This is a clear and concise book on exactly how to manifest what you want in life. However, this is far more than just a manifesting book — it introduces you to the future of humanity and metabiological evolution.
Based on a 45-year study.
Citing the world's most credible & advanced science.
Extremely well-written.
Loaded with information.
Simple and easy to understand.
 ONLY $4.99!
.
eBook DIRECT FROM MANUFACTURER - most reliable source -fastest delivery - lowest price
45

EASTWOOD
45 years of research goes into every book
ePub: (eBook)
Advancing yourself helps many
---
---
The human race will be saved!
---
A new unifying principle is the only solution to save humanity from the potential destruction that exists at this time in history.
Our very survival is now at stake, and that is why I am grateful that I can help at this time to make a difference and help to move the human race in the most beneficial direction possible.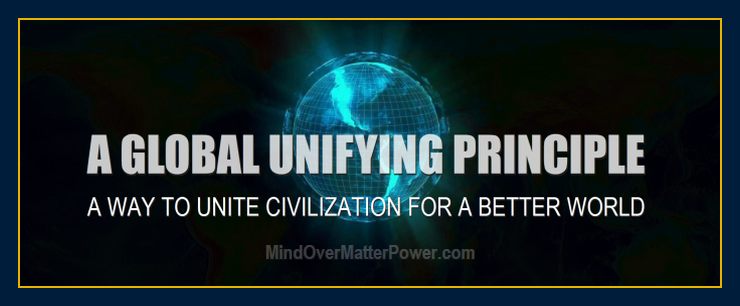 A highly recommended article.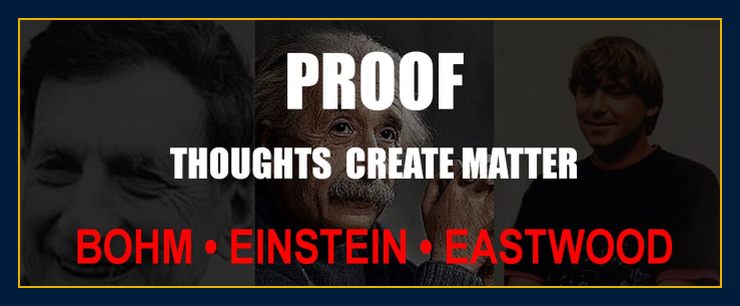 Eastwood founded the Altruistic Movement (below).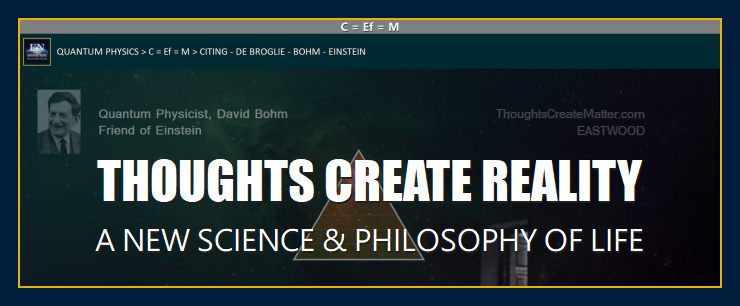 45

EASTWOOD
45 years of research goes into every book
What happened?
---
There are many problems in the world today
---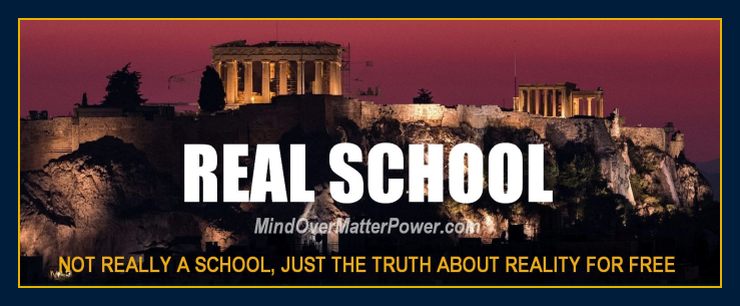 TRANSFORM AND IMPROVE YOUR LIFE IN EVERY POSSIBLE WAY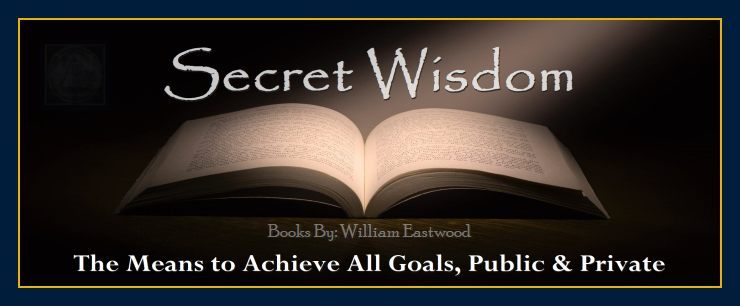 If you wish to go to the next level and support the improvements that our work is bringing to the world, take a book with you.
---
Put an end to starvation in the world... children suffering... human rights violations... conflicts and more by buying a book. (see: EN mission statement).
When you buy a book, consider it a donation helping people around the world (see: Mission Great Civilization).
---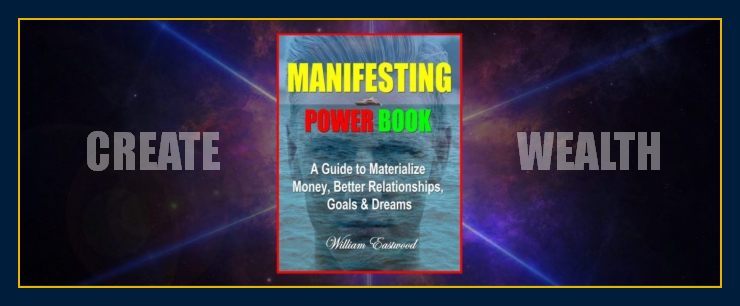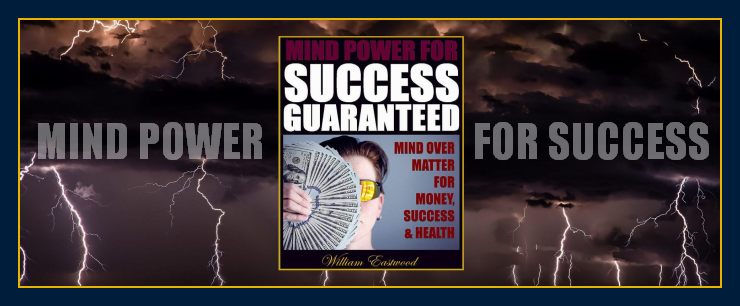 If you are unable to afford a book, the daily affirmation page can get you started on your way to materializing all your goals and aspirations.
Affirmations are the science of reprogramming the mind for success. Everything we have been taught is wrong, yet our beliefs and thinking habits often resist our efforts to change them. This is why our affirmation science is needed. We are providing what the people of the world are asking for.

Click on the spinning globe at the top of any page to go to the day's affirmation page.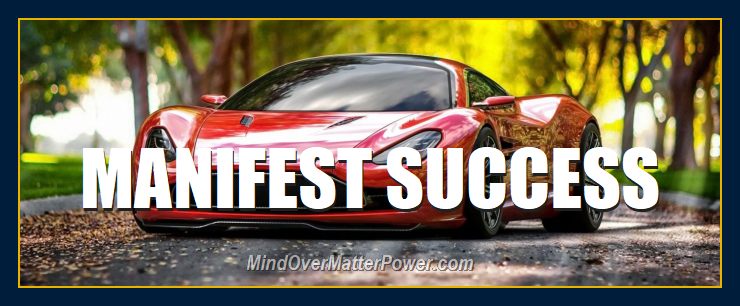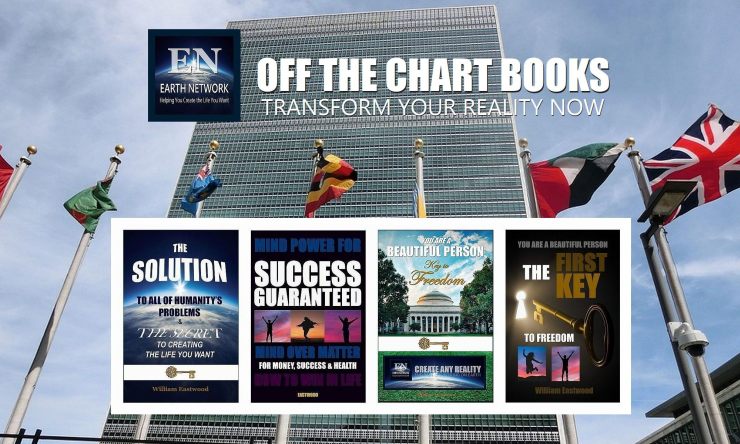 WILLIAM EASTWOOD
Author of Earth Network articles and books.
"I appreciate people supporting my work because I paid a high price to be the first to bring this knowledge to the world.
What do you want to create? Eastwood's methods of achieving goals are based on new scientific paradigm of University of London physicist David Bohm, a former protégé of Einstein's and over 45-years of research and application. These methods work. Begin now to create the reality you have only dreamed of with William Eastwood as your guide.
There is an amazing story behind this site and books. There are huge changes taking place in the world. The forerunners are running up against those barriers that prevent progress in the world.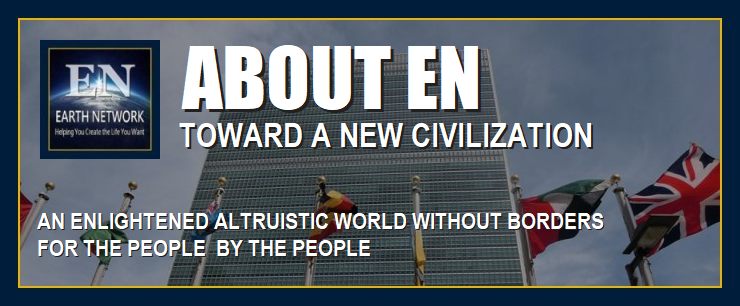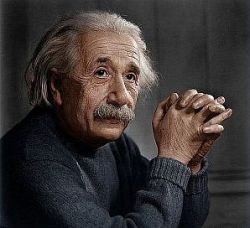 "Great spirits have always encountered violent opposition from mediocre minds."
― Albert Einstein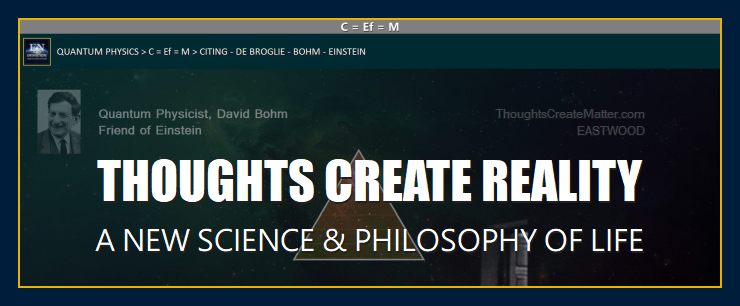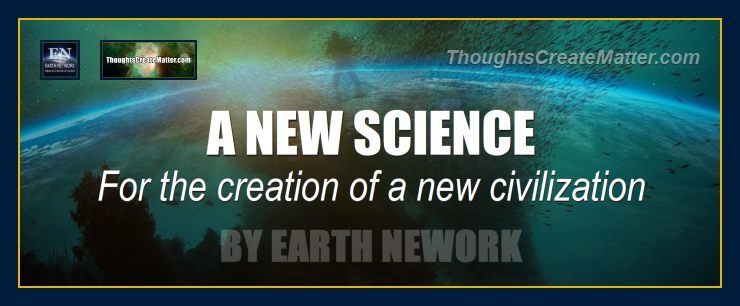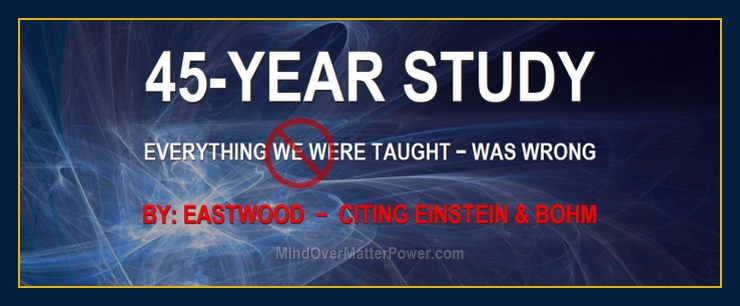 ---
Click above to learn more
---
My story is a success story achieved against all odds.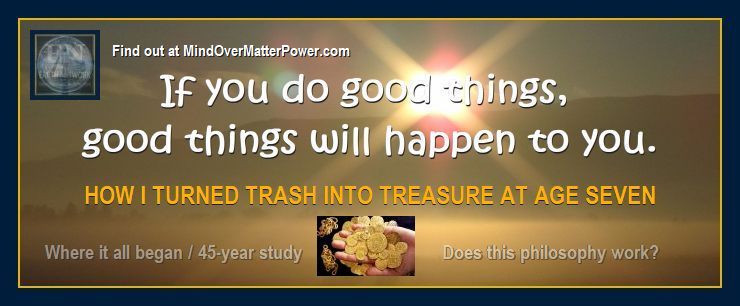 You are in control of your experience. At any time, matter can be completely changed by the activation of conscious thought. Your environment is a product of your thoughts and emotions. By projecting the specific thoughts and emotions that embody your desires you can immediately begin a process of change.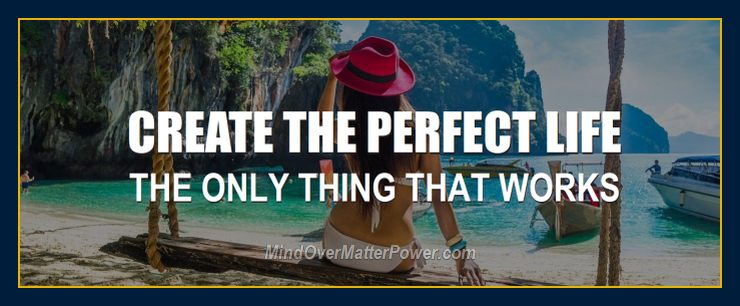 Our ThoughtsFormMatter.com website has also has important articles.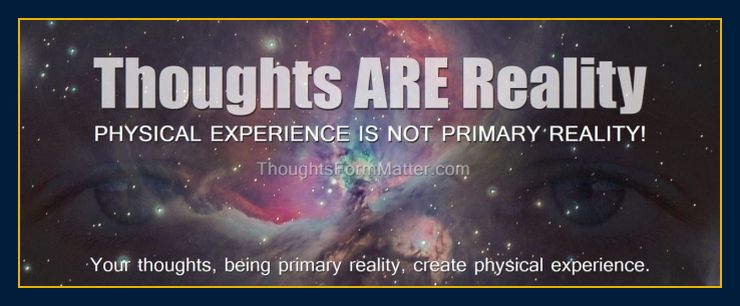 Your senses project your reality and then perceive that reality.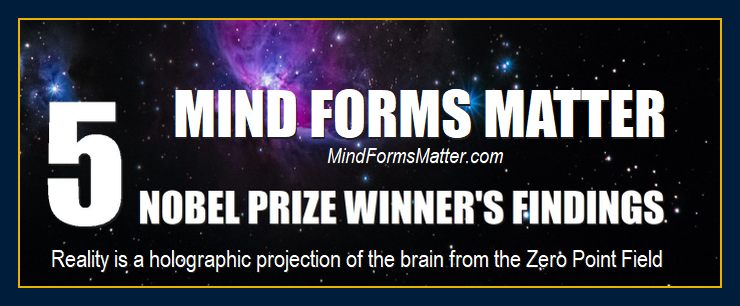 TWO OF 12 POPULAR BOOKS BY WILLIAM EASTWOOD
  
THE FIRST KEY: $3.99

Phoenix

International 5 STAR Review
Verified Purchase

Paperback / eBook DIRECT FROM MANUFACTURER - most reliable source -fastest delivery - lowest price.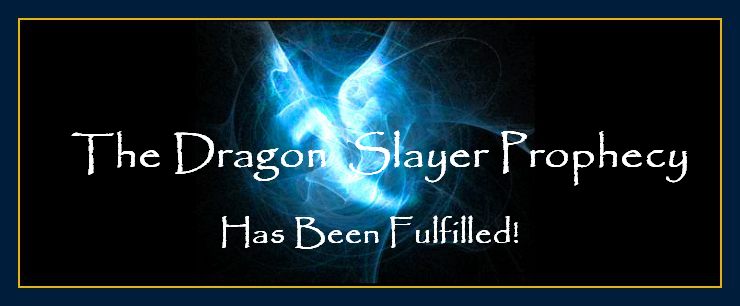 The Dragon Slayer prophecy is a fantastic prediction made in the previous century. The TRUMP RIOT article and my SOLUTION to violence, COVID-19 and other mainstream issues are part of what was predicted.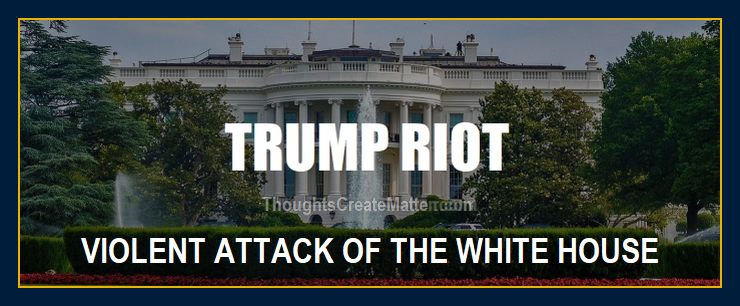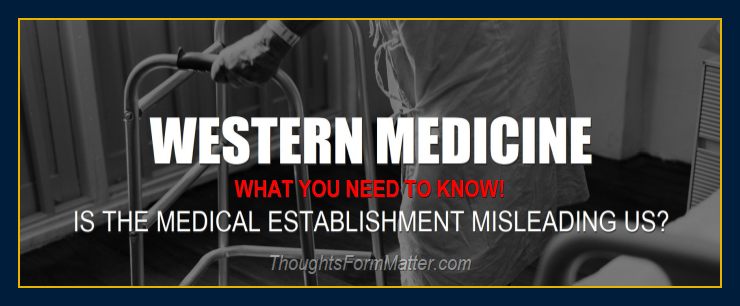 Take your country back from primitive superstition, violence and ignorance.
Enter the new future
Knowledge can change the world as we know it.
[/su_expand]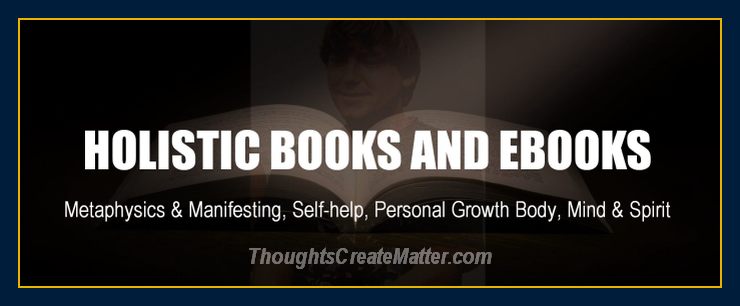 Do Other Worlds Exist? What Is the Multidimensional Self? Inner Universe, Self, Soul, Spirit & Entity
Copyright © 2019, 2020, 2021, By: William Eastwood.
Primary article concludes here.
---
FOUR SCIENTIFIC EDUCATIONAL SITES — ONE PHILOSOPHY
A singleAMAZING philosophy!
100's of articles!
4 EN websites!
They are meant to be used together.
Click between them!
Click below for list of articles.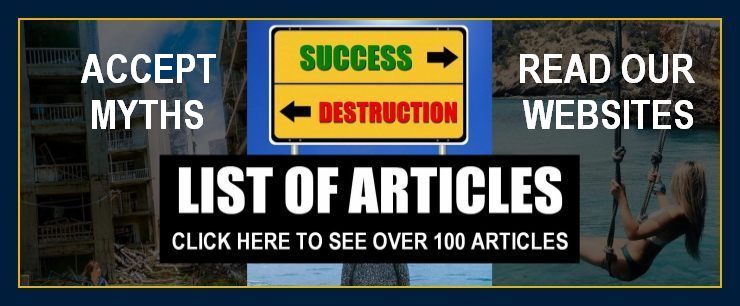 Click below for ThoughtsCreateMatter.com home page.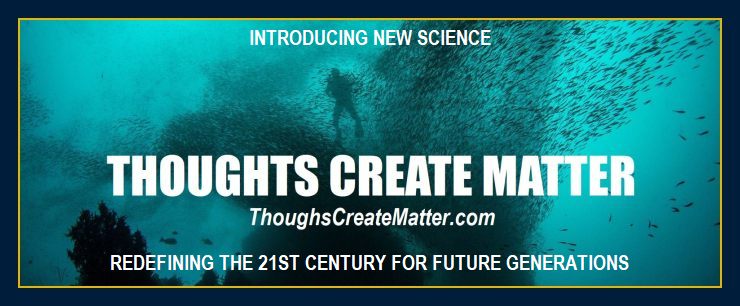 MIND OVER MATTER POWER
Get the facts from the best sites
How Your Thoughts Create Matter & Your Reality
I highly recommend thoughtscreatematter.com because it has one of the best scientific explanations, quantum mechanics and is easy reading for just about anyone.
Recommended website: Thoughts Create Matter
The secrets of the universe library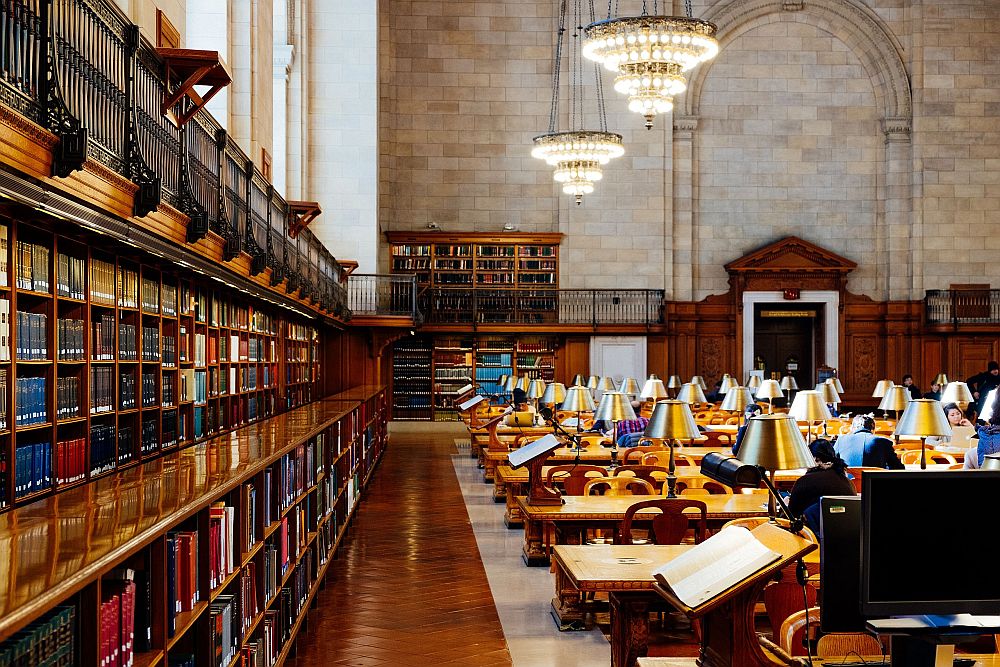 BURIED AND SUPPRESSED ANCIENT AND POWERFUL KNOWLEDGE AND SCIENCE UNVEILED
---
Categories: Thoughts create matter. Mind forms matter. Thoughts form matter. The creation of multidimensional reality, your existence and soul. What is the multidimensional self? Do other worlds exist? Does an Inner self, soul, spirit or entity exist? How you fit into the Many-Worlds Interpretation of quantum mechanics. Principles of manifesting and how to manifest what you want in life. Click on our site and books to learn more.
Do Other Worlds Exist? What Is the Multidimensional Self?

Inner Universe, Self, Soul, Spirit & Entity
Mechanistic science of the past delegates the physical world of plants and animals as "the natural world," but the true natural world includes the inner world. That inner world is the source of nature and man. And man and his inner world is a part of nature.
The concepts conveyed in this website are within these books.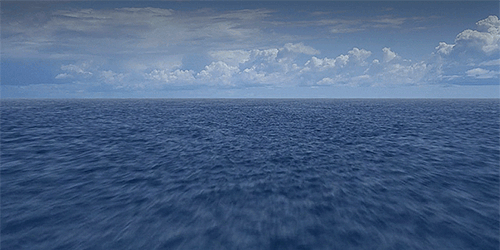 www.MindOverMatterPower.com