---

How to Use the Power of Positive Thinking: Mind Over Matter Success Formula
---
How do I use the power of positive thinking?
What is the mind over matter success formula?
I will answer these questions now.
---
The best way to use the power of positive thinking is to be thankful for what you have and to express gratitude. Being thankful for what you have will increase more of whatever you are thankful for. Gratitude tends not to cause the injured mind to argue for your limitations. Due to this lack of conflict in the mind this tends to be the best way to use the power of positive thinking.
In your past you did not choose your thoughts as well as you do now because no one taught you that your thoughts manifest. Post-traumatic-stress syndrome is a powerful example of how our fears and negative experiences can hold on in our psyche and body. They may cause our positive thinking to be followed by frustrations and anxieties about getting what we want in life. Often this causes our thoughts to argue for our limitations, which we then manifest instead of what we were affirming.
So what do we do?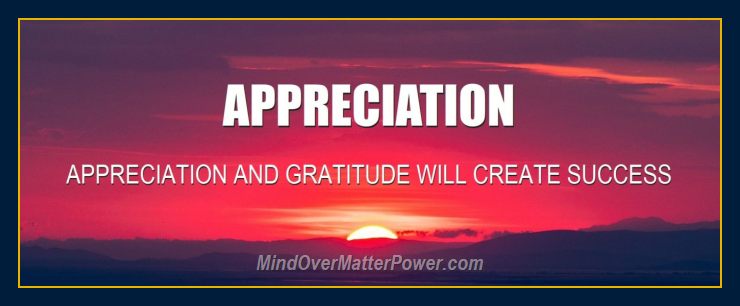 It is all about consistency and tenacity. Positive thinking works best when you train yourself to be positive all the time. Positive thoughts and emotions are more powerful than most people realize. Positive thinking is a mind over matter success formula because your thoughts and emotions create your reality.
Nonlinear thinking transcends all taken-for-granted limitations. I suggest you learn it.
WILLIAM EASTWOOD
A JOURNEY OUT OF THE ILLUSION explains how to survive the coming changes that have already begun. Survive and thrive or perish. Understanding will change the world as we know it.
Metaphysics based on the new scientific paradigm of University of London physicist David Bohm, a former protégé of Einstein's and over 45-years of research and application.
COMING SOON
CAN & DO YOUR THOUGHTS CREATE YOUR REALITY? DO SCIENTISTS BELIEVE CONSCIOUSNESS CREATES MATTER?
Many top physicists do know that thoughts create matter and reality
It is the rest of science, media and the world who do not want to listen to what they are saying.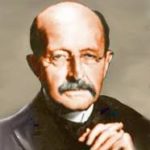 Max Planck,
Nobel Prize
Winning
 father of quantum mechanics says,
"I regard matter as a derivative from consciousness."
— The Observer,
1931.

Max Tegmark (Click button for MIT paper)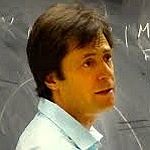 Max Tegmark of MIT, says that consciousness is a state of matter.
CONSCIOUSNESS IS A STATE OF MATTER: MIT
New history-changing science transforming our personal and collective reality at this time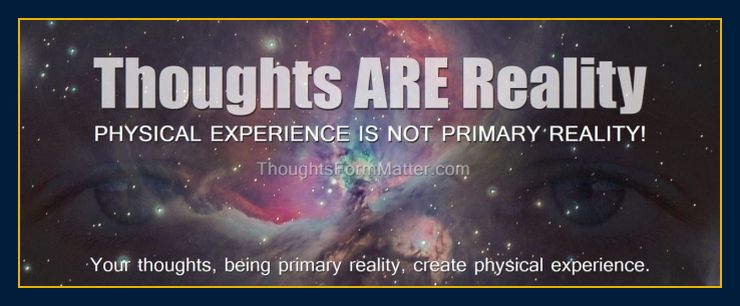 An explanation of how consciousness creates matter is inherent in wave-particle duality. The concept of an alive universe, a universe entirely composed of consciousness, is supported by the greatest scientific discovery of all time.

In his 1924 Ph.D. thesis and groundbreaking contributions to quantum theory, Nobel Prize winner, Louis de Broglie postulated the wave nature of electrons and suggested that all matter has wave properties. This concept is known as wave–particle duality, and forms a central part of the theory of quantum mechanics.
These theories are tested and proven to be facts. We know that quantum mechanics is correct because the mathematical algorithms are consistently relied upon in scientific applications and to build advanced scientific devices that work amazingly well.
The wave-aspect of anything in nature is an energy field that contains huge amounts of information.
What is a thought but an energy field containing information?
Both waves of matter and thoughts are electromagnetic energy. Matter and waves are the same thing. The facts are right in front of us.
Your unlimited true nature & matter creating consciousness
Your mind is connected to everything in the universe, can bypass physical laws of cause and effect and time and space restrictions, and can permeate any seeming barrier.
Non-classical physics mind-brain science is superior to all previous models on which traditional psychology and self-help are based.
QUANTUM PHYSICS MIND-BRAIN MODEL
COLLAPSE THE WAVE FUNCTION/MANIFEST
THE HOLOMOVEMENT & UNDIVIDED WHOLENESS
QUANTUM TUNNELING NON-CLASSICAL EFFECT
The science on this page supports the primary purpose of this site — to empower you to be successful in all areas — in intellectual and spiritual knowledge, business, finance, health, love and relationships.
This site is personal self-transformation wisdom that is meant to be exciting and fun to learn.
---
For something to be true it must make sense to the heart and mind. But that does not mean you need a scientist to go to the next level and to create the reality you want to experience.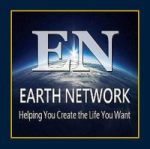 Many people are searching for a scientific finding that will validate what they feel on a deeper level. That is good, but if you are a person that insists on a dry traditional scientific explanation for everything, that requirement can restrict you. I am moving you closer to your own heart and intuitions as the arbiters of truth.  A greater range and experience of love and understanding is available to you. Read more.
All of this is leading to a new paradigm, the paradigm I have lived by for almost 50 years
When we look at a tree we do not see the roots, but we know a tree has roots. The same principle holds true for you. Your consciousness has a deep inner reality.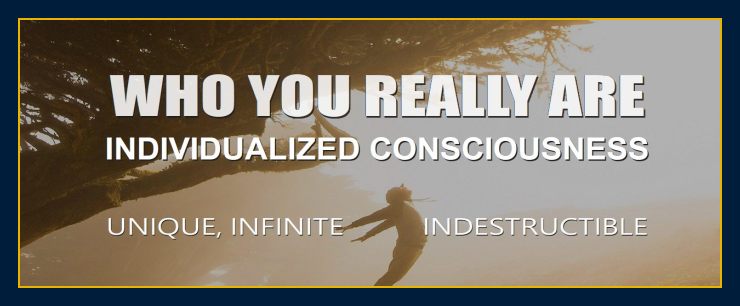 Click above to learn more
CONSCIOUSNESS IS A STATE OF MATTER: MIT
There is no better goal than to become a positive person and employ positive thinking. Before big changes happen, however, you have to slow down and then counter the energy momentum of past negative thoughts and emotions.
It sounds easy, but many get tired or for some other reason slip back into negativity. The gains made with positive thinking are then lost. The positive energy is evaporated.
The formula is to go so high as to generate intense inspiration and desire. Your power and drive is then unstoppable. This is achieve by constantly learning. Focusing on learning metaphysical principles will allow your positivity to grow every day.
Daily obligations, fatigue and distractions compete for our attention. We set out with determination to achieve the goal, but then distractions and detours lead to frustrations and contrary thinking. We manifest our distracted thinking and contrary ideas and impediments.
As this happens, we lose resolve, energy, belief and willpower, and slowly resign ourselves to our less than ideal life. For all of those who are in this all-to-familiar predicament, a new mind over matter reboot is in order.
The one thing in common that super-successful high achievers demonstrate is a burning desire and fixation to succeed. This is a cultivated state of determined focus and intent which is really just mind over matter. Mind over matter is the application of a self-fulfilling prophecy.
For generations we believed that thoughts and physical events were two different distinct entities. Nothing could be more untrue. Thoughts and emotions are powerful electromagnetic energy that forms events.
IS EVERYTHING TAUGHT IN SCHOOL FALSE?
EVERYTHING YOU ARE EXPECTED TO BELIEVE & WERE TAUGHT IN SCHOOL
IS FALSE
People want and need to believe what they were taught, but what they learned is based on fifteenth-century science which quantum physics—the study of life—proves wrong.
Click on images to read corresponding articles.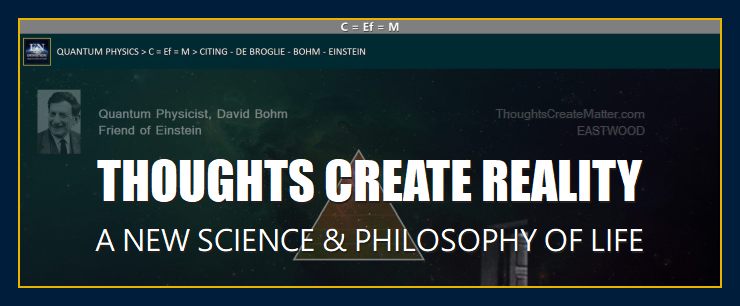 Not only is most of what we learned in school false, but it is highly disadvantageous.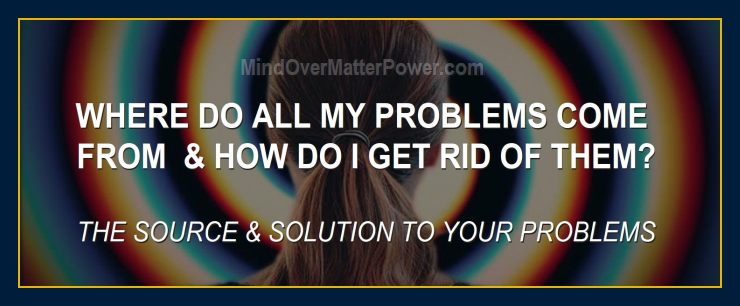 THE GREAT MYTH OF MODERN MAN
Materialism, Darwin's Theory of Evolution, Freud's psychology, most theories regarding human nature in mainstream psychology, and scientific thinking in general (ideas about time & space) are all incorrect and detrimental.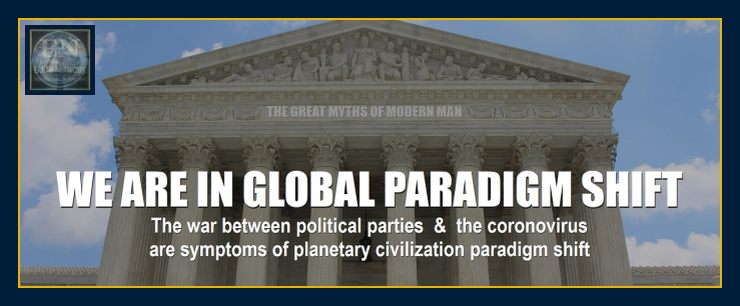 FREE ARTICLES & EDUCATION
Your beliefs, thoughts and emotions create conscious units which grow and combine below your subconscious. When they reach sufficient intensity they manifest as events or objects in your life.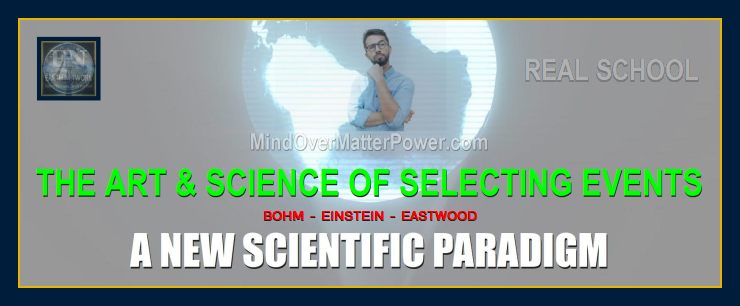 Everything you have learned is wrong!

I want to achieve my goals now! Click below if you want to shop for books.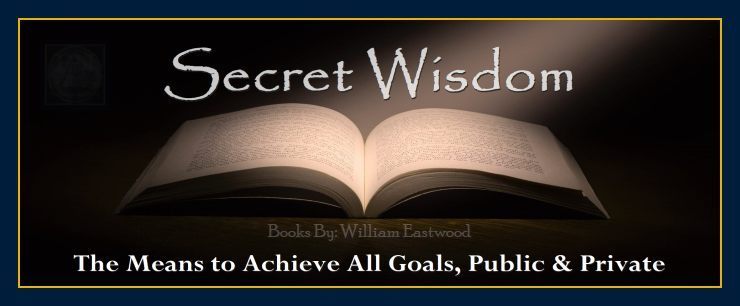 Click above to learn more
Your beliefs create your reality, literally. Your conscious beliefs create your immediate reality. If you change your beliefs, thoughts and emotions right now, your reality will immediately begin to change.
Click above to learn more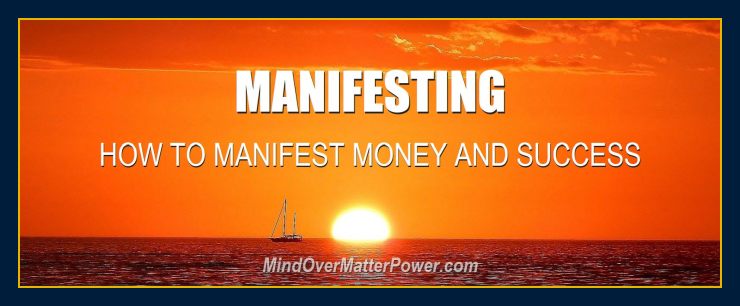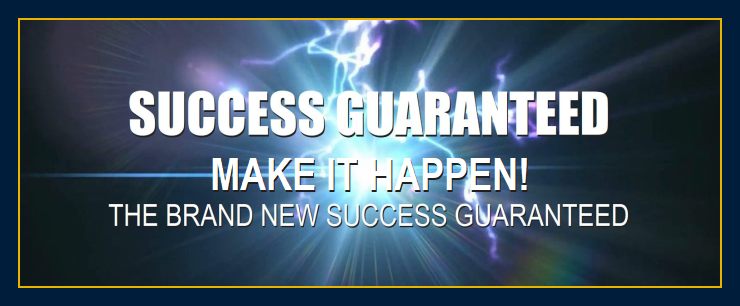 WHERE ARE THE BEST SITES & ARTICLES?
Click above to learn more
---
The state of mind conductive to success does more than drive you to actions that lead to success. This success consciousness activates forces within you that exist at the center of an unlimited field of probabilities. This is where events are created.
This is where real work is done. When work is done on this inner level it leads to impulses to do the work on the physical level that will procure the desired result.
Work done on the inner level will also create synchronistic events that lead to the connections and factors necessary to manifest your desires. What success consciousness does is create probable events on inner levels.
These events then later emerge as physical events. In other words, having a success consciousness manifests success. It manifests events that lead to success and it eventually manifests success itself.
Success consciousness can be cultivated. It is a state of determined focus, intent, belief and willpower which is really just mind over matter.
Success consciousness is conviction, belief and focus. Success consciousness harnesses and projects a tremendous amount of mental energy, belief, emotion and conviction into your goal.

As a result, the goal then manifests.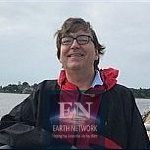 "EVERYTHING WE ARE EXPECTED TO BELIEVE & WERE TAUGHT IN SCHOOL IS WRONG! It is all absurd!
The global altruistic, autonomous movement is a rapidly expanding circle of people who recognizing the non-competitive, cooperative and non-selfish workings of the universe.
"We are currently in global paradigm shift.
"We are in a new spiritual age of metabiological awakening.
"As we apply affirmations and positive thinking we are able to create coincidences in our lives. The higher energy behind the coincidences in our lives is altruistic. This is not a force operating outside of us as in religion, and it is completely out of character with Darwinism, Freudian thought or the mechanistic paradigm of mainstream science."
— William Eastwood
Click here to get the facts about consciousness.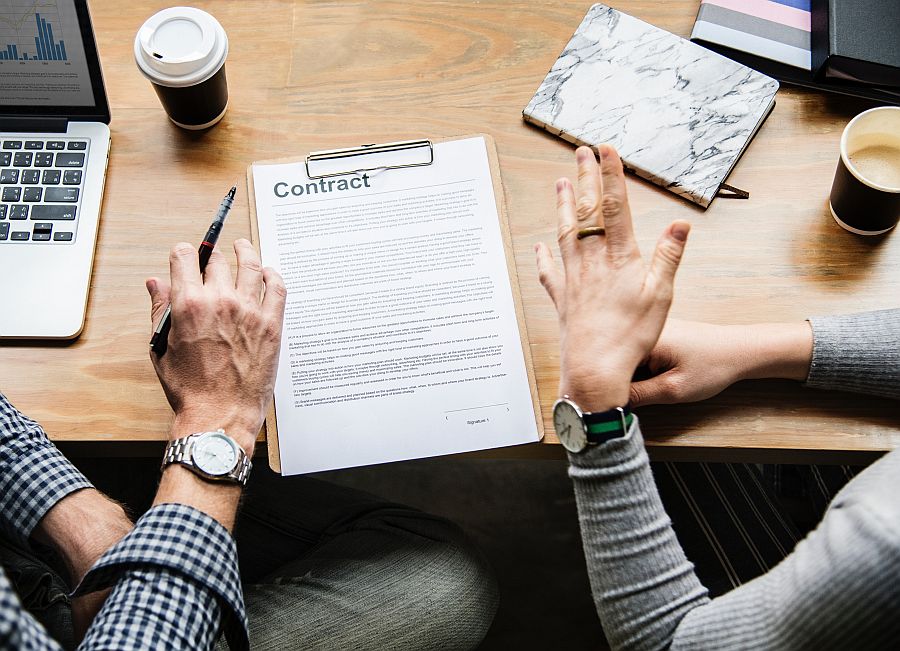 What is the secret to manifesting money?
When I was in grade school I used to say, "I like my lucky when the sun comes out." Sunshine, perfect spring mornings, warmth and love all have distinct positive feelings associated with them. Receiving money does too.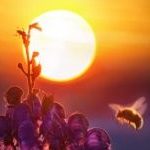 Generate all these kinds of positive feelings to make equally good things happen. The feeling of expecting delightful surprises manifests the same. That feeling of beautiful sunshine combined with emotional memories of finding money and the expectation of finding more was what I called "my lucky." I would look around the ground where people often dropped money with the expectation and feeling of finding more first and foremost in my mind.
I would even project the expectation someone lost money and of arriving in the right area at the right time to find it. (All time is simultaneous, and so we need to create "past" events to make present events possible.) One time at a laundromat I told my mother who was driving our car not to leave. I said that the person I was looking at was going to drop money and drive away. The person dropped a five dollar bill, which was a lot for a ten-year-old. My mother was amazed and said "how did you know she was going to do that?" I said "I just did."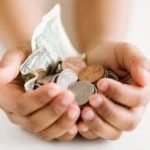 Adults cannot always do what I am describing here because of conflicting beliefs about what is or is not possible, and contrary expectations, doubts and negative emotions. There is a lot of experience that adults call up whenever they think about a subject. Ideas like "that can't happen," or "it never works that way for me," will always be attached to propositions. Fear and resentment can siphon off accumulating positive energies before they have a chance to manifest as good fortune. As a child I would naturally not project doubts and negative ideas the way adults typically do.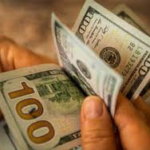 To manifest money as an adult you need to have all your beliefs in alignment. Every time you think "I don't have enough money," or "it is difficult to make money at this," or feel frustrated at not having enough you subtract money from your inner bank account. Create thoughts and feelings of having money to make deposits into your inner account. In time that inner reserve will manifest for you.
You can gather all your best feelings together and amplify and direct them. Do this while generating the expectation of acquisition and you have a formula that will work. You can project that you will get everything right and all conditions will be right, and everything will fall together.
To manifest like a wizard, it's like being a conductor in an orchestra. You are orchestrating and projecting emotional energies and expectation to create events and objects.
As a child I would generate an emotional feeling of expecting to find money. When I was in areas around pay phones or under decks I expected to find money. I would remember all the times I found money in the past and the feelings I had as I was discovering it. I would relive those moments emotionally. Then I would imagine finding even more. I would picture it on the ground or in the return change slot of the payphone.
Just thinking about those areas where I found money put me on the right wavelength. As if by magic good luck what I wanted most would appear before me. When I was young sunshine meant sunny feelings. I liked my lucky when the sun came out.
Become Successful Ten Amazing Steps!
The AMAZING Secret to Success!
How can I materialize lots of money now?
Follow the procedure I used to materialize eleven $20 bills
If I can materialize eleven twenty-dollar bills in one summer you can learn to do the same. In fact, there's no limit to how far you can take this.
A few months back I found an envelope with four $20 bills in it and no identification. A few weeks after that I found six $20 bills folded together. A week later when I was walking to the bank and thought I should try to manifest more. I closed my eyes for a few seconds and visualized $20 bills. I was focusing on how I felt the last time I found $120.
Unbelievably, as I opened my eyes they were already fixed on a folded and partially crumpled bill.

Of course you are wondering what my secret is. I had been focused on making money for over a year, often saying affirmations while filling myself with the feeling of having and making money.
The cumulative effect of my constructive focus and creative efforts helped me to manifest so many $20 bills.
I want to mention that I was feeling on top of the world the morning I found the eleventh $20 bill. I was focused on the feeling of the perfect summer day near the ocean.
In general, the more positive thoughts and feelings we have the more likely it is that we can manifest positive events and objects like finding money.
Generate excitement around the idea of manifesting unlimited wealth!
 Prerequisites to manifest money
You understand your thoughts and emotions create your reality.
You minimalize contrary thought energy by focusing on what is working in your life.
You manage your thoughts and emotions consistently, aggressively visualizing and affirming what you want multiple times every day.
The second requirement is a challenge for most because your mind is restless and tends to try to solve problems by focusing on what is wrong. This is a very poor policy unless you want to materialize more problems.
If I can materialize eleven twenty-dollar bills in one summer you can learn to do the same. In fact, you can manifest a high-income, a new home, wealth in general, love, success and everything you want in life!
Click above to learn more
Mind over matter is the application of a self-fulfilling prophecy
---
High achievers create a goal in imagination. They will tell you with absolute certainty that it is going to happen (a prophecy).
The mental image of the goal and the conviction that it will happen is a self-fulfilling prophecy and a mind over matter principle.
Focus, clarity and firm belief the goal is inevitable and that you are fully capable, competent and worthy of achieving the goal is a self-fulfilling prophecy formula.
WILLIAM EASTWOOD
With "YOU ARE A BEAUTIFUL PERSON..." it is possible for you to begin a new life of complete freedom from all limitations. No more financial limitations and no more problems. This book contains everything you need to know to manifest what you want in life. The EN course of study is your key to freedom to be who you want to be and to do what you want in life.
"BEAUTIFUL PERSON..." gives you the first insight you need to succeed at anything. It also gives you the full range of principles, methods and insights found in the EN websites.
.
Paperback / eBook
Use your resources correctly
Bridge the gap between where you are and where you want to be by using those resources you are in control of to create what you want in life. Those resources are considerable.
They include the nature and power of your thoughts and emotions to manifest, and the guidance of your inner self. They also include obvious physical resources and the ability to physically achieve a goal.
When those resources are being used correctly and with determination the energy of the mind is usually projected into a lot of work. A person who is in a state of success consciousness is usually working a lot. That is why successful people will typically tell you that success is 1% inspiration and 99% perspiration.
When you have success consciousness, what you do is effective and bears fruit. You can work 24 hours a day and if you don't have the right beliefs, thoughts and emotions what you do will not bear fruit, or if it does it will be temporary, and you will lose what you have gained.
There are only a few principles you need to abide by to create what you want. If you don't apply these simple principles correctly, it doesn't matter how hard you work or what else you do to make you goal happen, those efforts are unlikely to suffice.
I am not saying you must work hard to achieve goals. I am saying that work usually helps, and in most instances, it helps a lot, although work is not always necessary, and in some cases, it is not even helpful, whereas the proper thinking is always necessary.
It is theoretically possible to realize any goal without doing any work if your thinking is right. You can manifest things without working and doing much at all. But if your thinking isn't right it is not possible to manifest your goal even if you do everything humanly possible in physical terms and work four jobs or whatever.
Click above to learn more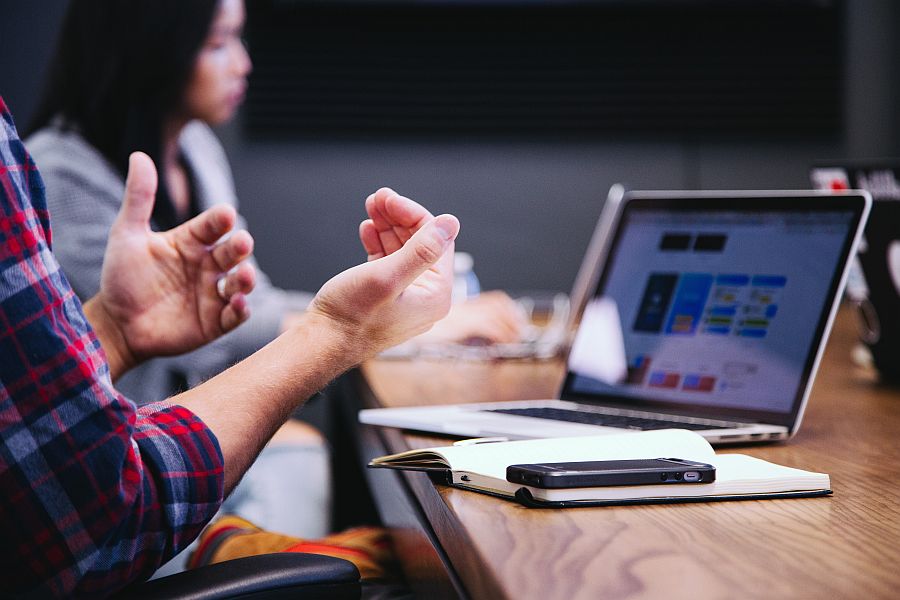 You must learn how to apply the principles correctly
Knowledge does not automatically produce success. You must apply it, and you must apply it properly. If you do not, you will not have what you want in life. If you do, your dreams will manifest.
You have a powerhouse of potential within you. Success is really mind over matter.
If you apply these simple principles correctly and with confidence, there is no reason why you cannot have what you want within a very short time.
Anything is possible. Create your dreams. Start today.

THE SECRETS OF THE UNIVERSE UNVEILED: A sample of chapter one of the EN course.

Prelive the result you want to manifest
---

Just focusing on what you want makes you feel like you already have it, and that's how you get it.
Even if you think you don't have enough money to do something, if you proceed as if you did you may find that you can do it.
Act, think and feel as if you did have what you want, or the tools needed to create it. You are fully capable of creating what you want, and you do have the tools and resources necessary.
If you act in line with want, it has a way of working out. If you think you cannot have what you want because you do not have the proper resources, then that will be your reality.
Trust is a belief, and beliefs manifest
Trust, belief and faith are interchangeable terms.  A belief is a thought with an expectation attached, and so is faith, trust and assumption.
When you trust yourself and your goal you have faith in yourself and your ability to make it happen. You believe in yourself.
It is the element of trust and faith that makes anything manifest. Trust/belief/faith in a desired end result, especially if it is consistent is all that is needed to manifest an outcome.
Beliefs create your reality. They are energy that manifests.
This is just the way it is. Beliefs, thoughts and emotions manifest.
But there are other secrets. Assuming your beliefs are right, you will create whatever you focus on.
If you focus on perceived wrongs done to you, you will create more, but if you focus on your successes and gains you will manifest more successes and gains.
WILLIAM EASTWOOD
With MANIFEST WHILE YOU SLEEP your thoughts will create your wish fulfilled. You will literally now create the life you desire as you are falling asleep and as you sleep. This is a powerful method of creation and it does work.
A valuable tool to be used to create your goals and dreams.
Events in your life will change immediately because this goal delivery system is metaphysics based on the new scientific paradigm of University of London physicist David Bohm, a former protégé of Einstein's and over 45-years of research and application.
PUBLISHED MAY 1st, 2021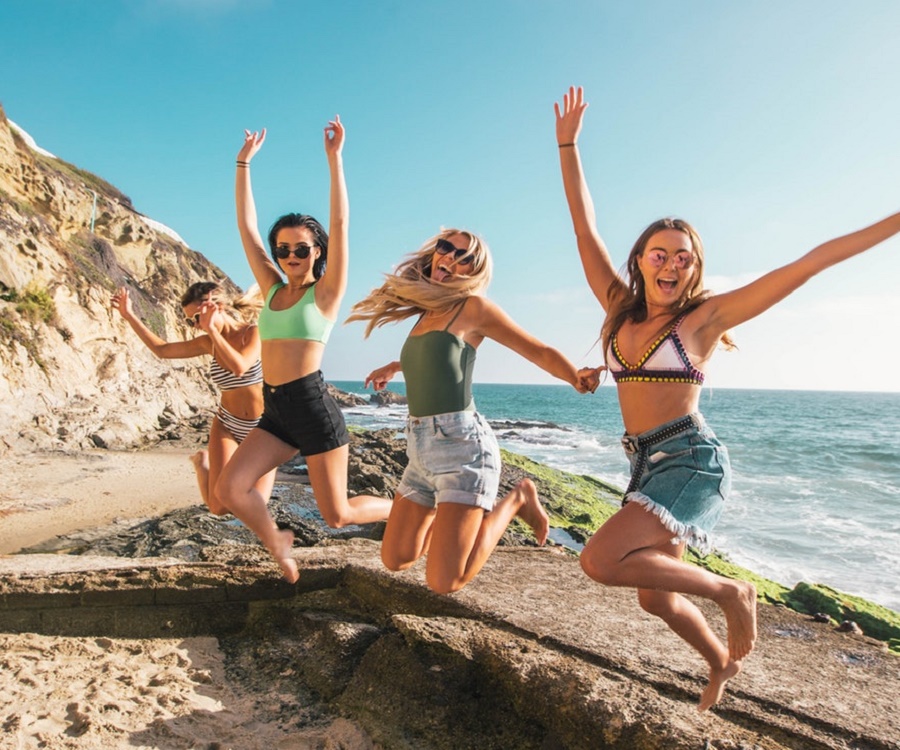 "
MIND POWER FOR SUCCESS GUARANTEED
BE WHO YOU WANT TO BE & ACHIEVE SUCCESS OVERNIGHT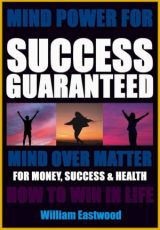 The principle of selecting probabilities is based on the most credible & advanced science in the world ― Einstein's relativity, David Bohm's "holomovement," & "many-worlds interpretation" of quantum mechanics.


Move in the direction of the goal every day
---
It is always advisable to think things through, but do not hesitate to move in some way toward the goal you have in mind. Even a symbolic act such as placing a book on something you want to research on your desk can get the process going.
Just writing down an address can signal to the inner self you mean business. A simple act, even that small, can initiate the internal processes that will ultimately do the actual work to create what you want and manifest it in your life.
You will at least receive impulses to take certain actions, and if you do, those actions will lead you in the direction of your goal.
There is no cause and effect as currently understood
I have said this before, and I will say it again. It needs to be the way you look at life, as automatic as breathing.
Past events do not create the present. Instead, processes that occur within inner reality select and create probabilities that manifest.

This all occurs in the spacious present and it is a process that is controlled by your current subjective activity.
All that exists, exists now. If you find this hard to accept, Google Einstein on "time" and move yourself from sixteenth century scientific myths of a mechanical universe to twenty-first-century quantum mechanics.
EINSTEIN'S BELIEFS REGARDING TIME
Probabilities manifest according to what you believe and focus on. This site will teach you how to take advantage of those powerful resources you do have.
The site is filled with advanced manifesting principles and a correct philosophy that works, and it is difficult to find on other sites.
It certainly will not be found in conventional self-help sites or books.
It only takes a minor mistake to throw you off. Make sure you have the right philosophy and then make sure you don't miss anything important.
Focus properly on the goal and it will manifest in one way or another
When you insist on full realization of all your desires you send a strong message to your inner self.

Don't apologize for what you want.

Take brave and bold action and powerful inner forces will come to your aid.

Do not try to force or coerce reality to give you what you want.
Insist on what you want, but also want what is best for your own development and that of others. If you do that and apply the principles of proper focus, confidence and belief, you will get it.
Like flowers pushing up through frozen spring soil, the life force is assertive and aggressive
Creativity and love are aggressive. Your soul gives you your likes and dislikes for a reason. Being aggressive and insisting on what you want is natural and good. It is the way flowers bloom and trees grow.
There is nothing wrong with confidence and going after what you want. (By aggressive I don't mean violent or infringing on other's rights, I mean you do what you need to do to make it happen.)
Make it happen. No one else is going to do it for you.
When it comes to creating the life you want and achieving your goals, do not depend on other people. Make it happen yourself, and when you need help it will be there.
Prosperity video
---
Click on image to view prosperity video!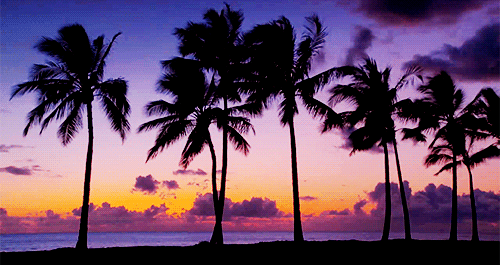 Repeat affirmations while watching more videos to manifest superior wealth.

Altruistic Movement Redirect Civilization
WILLIAM EASTWOOD
ePub: (eBook)
Enables you to succeed in all areas and in all ways.

With a magic genie inside you, anything is possible.
Waste no time with this powerful guide. Get the single-most important key to liberate yourself from all limitations.

THE FIRST KEY: $3.99 United Kingdom international review in 2020.

I have read many reviews on many books which rave about the content. However, this is the book which sets it all out: scientifically describing how we create reality. Go on ,I dare you, pick it up and read it…you won't, no can't , be left in the same place when you have finished it. Essential information is contained within. You have been warned!!
Paperback / eBook
---
Aspects of classical physics have been disproven. Matter and consciousness are the same thing.
We are joining forces with top physicists in a break from established thinking to create a new kind of science to bring people the answers they deserve.
The multifaceted solution — the unveiling of new science  — is outlined in our about us page (below).
Click above to learn more
Your senses project your reality and then perceive that reality.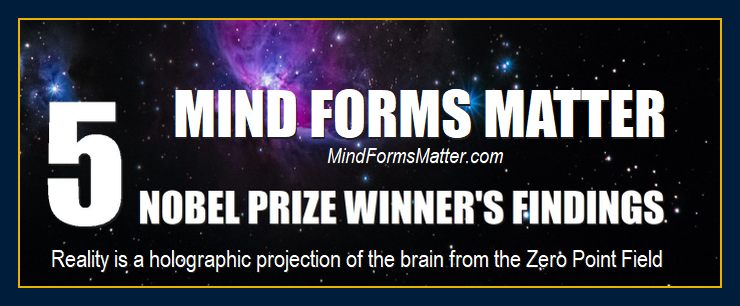 You are in control of your experience. At any time, matter can be completely changed by the activation of conscious thought. Your environment is a product of your thoughts and emotions. By projecting the specific thoughts and emotions that embody your desires you can immediately begin a process of change.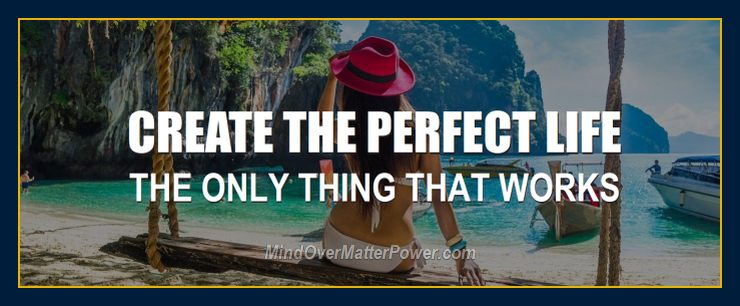 ---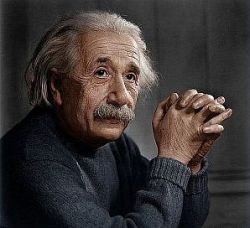 "We cannot solve our problems with the same thinking we used when we created them…  A new type of thinking is essential if mankind is to survive and move toward higher levels."
— Albert Einstein

Click on the spinning globe at the top of any page to go to the day's affirmation page.
---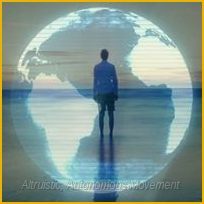 The complete philosophy on the four EN sites is universally applicable; meaning it can potentially solve every kind of problem. There is starvation in the world… children suffering… conflicts to be resolved (see: EN mission statement).
Because Earth Network websites are funded through book sales, when you buy a book, consider it a donation helping people around the world (see: Mission Great Civilization).
---
WILLIAM EASTWOOD
"THE SOLUTION…" is powerful enough that government officials previously removed it from publication. Explains the underlying cause of a divided world and contains simple methods you need to create the life you want. Be held down no longer, read this book while you can! Understanding will change the world as we know it. Open your mind now! Be free!
It is all here, in the solution.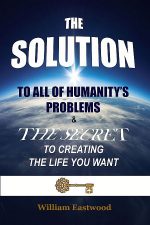 "We can literally change the course of civilization by lifting the race to a higher path through implementing the solution."
— Mario Fusco, TH.D., RS.D, B.S.c.
Available in paperback and eBook.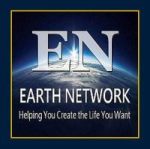 .
My story is a success story.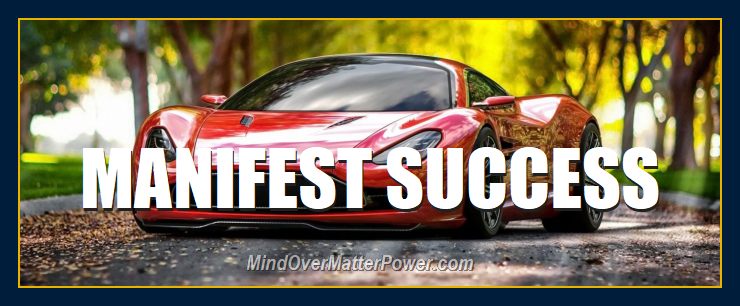 TWO OF 12 POPULAR BOOKS BY WILLIAM EASTWOOD
  
THE FIRST KEY: $3.99 International 5 STAR Review:

Phoenix

Reviewed in the United Kingdom on March 9, 2020
Verified Purchase

I have read many reviews on many books which rave about the content. However, this is the book which sets it all out: scientifically describing how we create reality. Go on ,I dare you, pick it up and read it…you won't, no can't , be left in the same place when you have finished it. Essential information is contained within. You have been warned!!
Also available in paperback.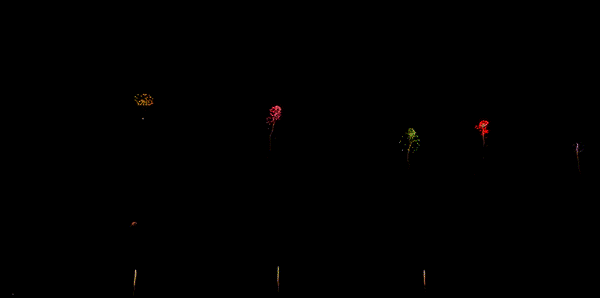 The Power of Positive Thinking: Mind Over Matter Success Formula
Copyright © 2019, 2020, 2021, By: William Eastwood.
Primary article concludes here.
---
FOUR SCIENTIFIC EDUCATIONAL SITES — ONE PHILOSOPHY
A singleAMAZING philosophy!
100's of articles!
4 EN websites!
They are meant to be used together.
Click between them!
Click below for more complete list of articles.
Click below for ThoughtsCreateMatter.com home page.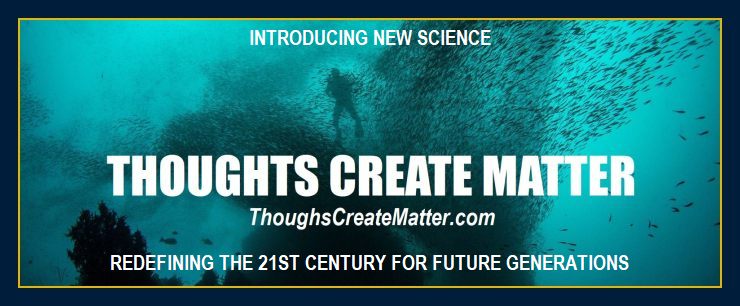 MIND OVER MATTER POWER
Get the facts from the best sites
How Your Thoughts Create Matter & Your Reality
I highly recommend thoughtscreatematter.com because it has one of the best scientific explanations, quantum mechanics and is easy reading for just about anyone.
Recommended website: Thoughts Create Matter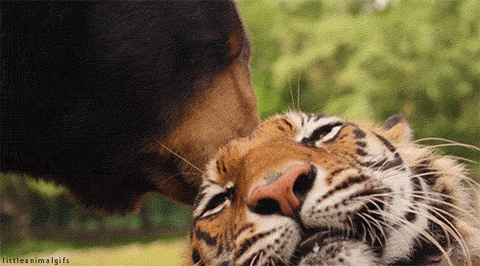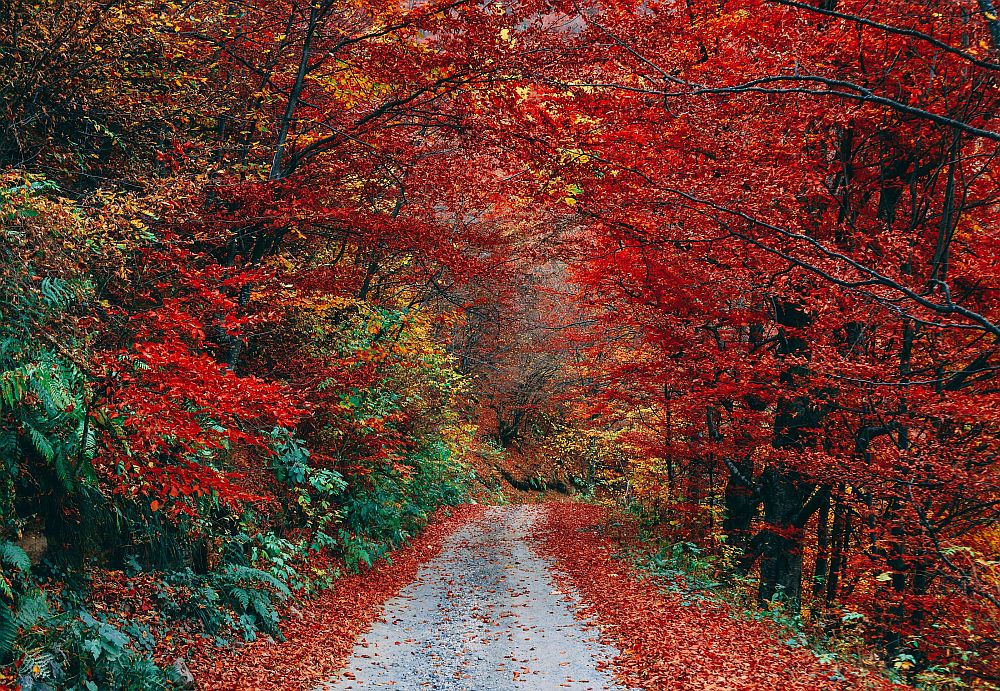 Anything you want in life you can have!
---
Categories: Mind power success formula: Mind over matter thinking. How to use mind power to succeed in life.  Mind power for success. Thoughts create desires. Mind power secret formula for success. How to apply mind over matter principles. Mind over matter metaphysical co-creation secret formula for success. Conscious creation and mind over matter manifesting methods and principles. Mind over matter and mind-power books, school, university and studies. Click on our site and books to learn more!
The Power of Positive Thinking: Mind Over Matter Success Formula
The one thing in common that all super-successful high achievers demonstrate is a burning desire and fixation to succeed. This is a cultivated state of determined focus and intent which is really just mind over matter.
The concepts conveyed in this website are within these books.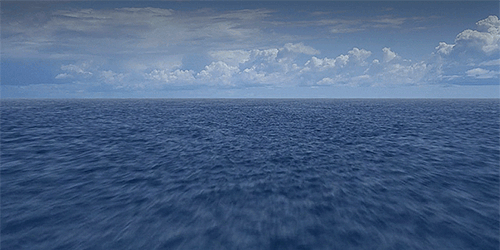 www.MindOverMatterPower.com