---

Does My Conscious Mind Create Reality? Probabilities, Beliefs, Thoughts & Emotions
---
Does my conscious mind create my reality?
What are probabilities?
What is the significance of my beliefs, thoughts and emotions?
How can I benefit from this information?
I will answer these questions now. And I will tell you how to recapture seemingly missed opportunities. The things that you want to have happen can still occur.
---
Your conscious mind absolutely does create your reality. And it does so in a specific way. Your beliefs, thoughts and emotions attract and manifest probabilities.
A probability is a nonphysical event that can be materialized by you. Suppose that at an early age you decide you are going to achieve a particular goal. You believe and affirm that you can. For years you think about it and feel the reality of achieving success. Suppose, furthermore, that something happens that causes you to get derailed, and for some reason your life spirals downward.
The energy of your beliefs, thoughts and emotions was projected by your younger self and continues. Energy cannot be destroy, it therefore creates probable events in which you are a fantastic success, but on another level of reality.
Think in terms of the Multiverse theory by Hugh Everett if this is new to you. I am not speaking hypothetically. Over a lifetime I tested concepts two-steps more advanced and practical than Hugh Everett's concept.
The inner realities you create with each decision you make are not mere copies of yourself, but living, breathing extensions of your life into new and exciting areas that you have forgotten. It is your identity that develops and explores the decisions you do not seem to have made in this sequence of probabilities.
These inner probable realities of which I am speaking, make you more in the same way having two or more identities in this life does. You may be a parent and a business owner at the same time, and one role does not take-away from the other, but instead adds to your overall experience and fulfillment. This same principle applies equally to probabilities.
Quantum mechanics deals with facts, plain and simple, yet as a civilization we still do not base self-improvement on these facts. This site and EN books do.
The science on this page supports the primary purpose of this site — to empower you to be successful in all areas — in intellectual and spiritual knowledge, business, finance, health and relationships.
All the positive thinking you had as a youngster, continuing the analogy, and affirmation of yourself and ability at the time, represents an energy that once begun cannot be retracted, but instead continues to develop and evolve on inner levels. At the exact point your life was derailed, another probability was created in which case, a probable you went in the other direction.
The decision or action that derailed you, in this analogy, was not taken in the probability in which you chose differently. As a result, there was a split or intersection in your reality in which an offshoot of your own identity formed so that your whole self could explore the ramification of both decisions and share what was learned with all probable selves of yours. This happens whenever you project energy into the future by imagining yourself being there. With each decision you make, and each thought about the future you think, you send out energy and create a probable future.
Time does not exist, so what really happens is spectacular indeed. There is no future because all time is now, and so all such future and past selves are probable selves that are very much alive and experiencing life in the same way you are.
Any future or past self of yours is actually a probable self residing in the spacious present.
Continuing the analogy. When you were derailed, two paths became actualized. However, in this world we can only perceive one path at a time. Therefore, another you was created so that the energy you projected as a youngster could find realization. If you think in terms of "missed opportunities" in your past, think again.
There are many such probable selves of yours. These experiences are open to you. You can think vividly about what happened to the probable you that never got derailed but went on to realize your early life ambition. If you do this, you will draw that probability closer to you. Elements of that probability will enter your life. It is even possible to switch places with that probable self.
There is no coercion. When this happens, the other probable self makes a decision to experience life from a position more like your own.
You can create new probabilities by projecting your beliefs, thoughts and emotions into something you want, or you can merge with a probability in which you took that great opportunity you regret because in this life you missed it.
That once in a lifetime opportunity you think you missed is very alive and real to your whole self, of which you are a part. It is every bit as real as this life. And you can draw probabilities to you easily because these are series of events you have already created in other probable realities.
---
I have now answered the questions put forth at the beginning of this article by revealing how you can benefit from an understanding of probabilities and the power of your beliefs, thoughts and emotions to attract and create probabilities.
You can learn to attract and manifest positive probabilities with positive beliefs, thoughts and emotions.

Click above to learn more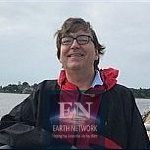 "EVERYTHING WE ARE EXPECTED TO BELIEVE & WERE TAUGHT IN SCHOOL IS WRONG! It is all absurd!
Every time you exercise your free will you are choosing between probabilities. If you want any degree of success, you have to go by the facts about reality and that means understanding probabilities! Otherwise you are as blind as a bat and ineffective as a sloth!
The famous double slit experiment in physics reveals that all paths we can take are taken, yet we can only observe one at a time.
The double slit experiment shows that an electron will take multiple paths to traverse a path from point A to point B. However, only one outcome can be physically observed.
When a scientist observes "an electron," it collapses from all possible positions which the electron could occupy to a single position.
Those probable states of the electron do exist in what I call the field of probabilities. From our perspective the infinite probable paths of electrons and events are non-physical probabilities. However, from the position of a probable self (who is physical in his/her reality) you or I would be a probable self.
If you decide on doing something you know you are very good at but have not done much of, like pursuing a hobby you have neglected, you may notice that you learn very fast. This is because in another probability you have already developed the skill.
We draw skill and knowledge from probabilities all the time. I have lived my entire time on earth accordingly. We juggle probabilities every day as we make decisions and weave in and out of probabilities.
This knowledge offers us the key to manifesting anything, be it a desired skill, situation, condition, event or object.
Quantum physics is the study of life and it is extremely simple when we look at it this way. Without the existence of probabilities, we would have no sense of free will.
Click on image to view prosperity video!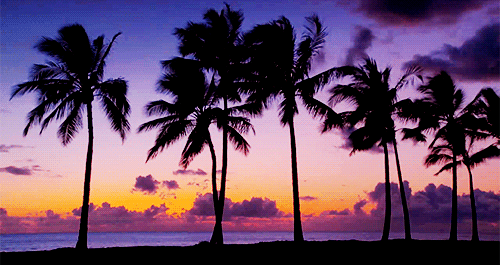 Repeat affirmations while watching more videos to manifest superior wealth.

Altruistic Movement Redirect Civilization
---
AMEN websites are funded through book sales, which in turn help the movement by spreading awareness. Please! We need you to purchase a book so that we can continue to bring this uncommon and much needed free knowledge resource to the world!
---
New science application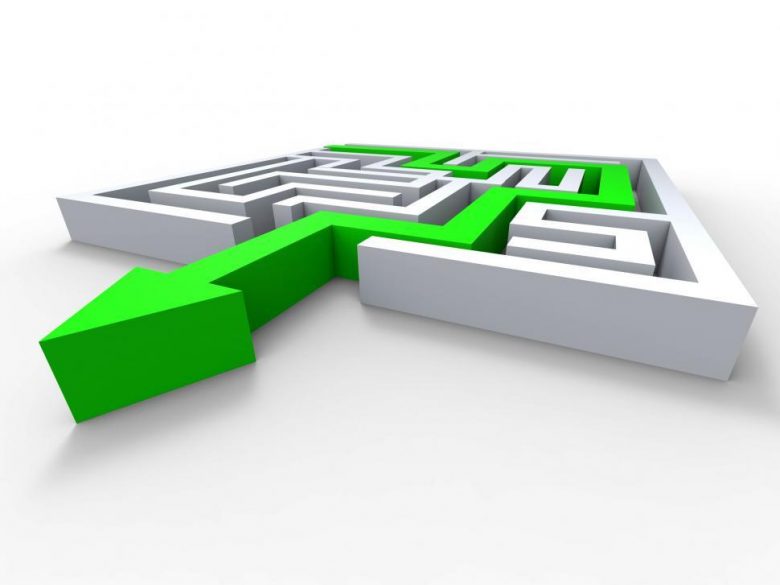 The journey of transformation (life is a journey, not a destination)
When you manifest something positive, such as a book that represents the truth and the answers you are seeking, maintain that book and whatever represents what you want in your life as best you can.  This creates an energy pathway for more of the same to come into your life. It also connects you with the author and all others who are connected to the object and/or information it represents.
This is the only way you can change the patterns in your life. If you want to materialize a better quality physical experience this is what you do. You bring what you want into your reality. I have done this and always have my favorite, most powerful books at arm's reach.
It was not necessarily easy to bring these books to you. Those who expose ignorance often pay a heavy price and many are shunned or attacked. This is true of people like Edgar Cayce, Nicola Tesla, David Bohm , Robert Jahn of Princeton and myself, William Eastwood.
I urge you to buy whatever books you can comfortably afford from your favorite metaphysical authors. There are many other benefits in doing so. A purchase is an affirmation of your manifesting power and prosperity, and it is a testament of your determination to improve yourself and your life.
Practically and symbolically, correctly made purchases are extremely important, not just to you but also to those who make these metaphysical books available to you.
As a heart pumps blood, the void created in each pulse draws in more blood, and this is how energy behaves. You must give or outflow energy to receive. In religion and spirituality this is behind the Golden Rule concept.
Your most valuable possession will always be yourself. If you do not invest in you, then you are saying that you are not important. Those who do not invest in improving themselves and their abilities, do not draw more (ability, quality, etc.) from the universe.
Learn to manifest quality and value in yourself. Learn the art and science of living a good life and manifesting what you want in life. Bring forth that which you seek.
ePub: (eBook)
"This is a clear and concise book on exactly how to manifest what you want in life. However, this is far more than just a manifesting book — it introduces you to the future of humanity and metabiological evolution.
Based on a 45-year study.
Citing the world's most credible & advanced science.
Extremely well-written.
Loaded with information.
Simple and easy to understand.
FIRST EDITION NEW SEPTEMBER 2020 RELEASE SPECIAL OFFER OF ONLY $4.99! This offer will not last.
---
AMEN websites are funded through book sales, which in turn help the movement by spreading awareness. Please! We need you to purchase a book so that we can continue to bring this uncommon and much needed free knowledge resource to the world!
---
A book (below) I created to explain and clarify these concepts, while introducing you to my philosophy at a low cost to you:
You may be surprised at the solution to most problems
Imagine if the most fun way to live your life was the most responsible and best way to solve your problems? That is what I have discovered and that is what I explain in the Key.
a VERY affordable book and excellent starting point for those who are new to these concepts.
"You Are a Beautiful Person, The First Key to Freedom."
An excellent gift that helps a person at about the price of a holiday card.
"You Are A Beautiful Person
At $3.99, this is your best option to test the principles in this website without spending a lot of money. I created the book for this reason, to help people that do not want or cannot spend a lot to get out of their difficult situations.
ePub (eBook)
Waste no time with this powerful guide. Get the single-most important key to liberate yourself from all limitations. Imagine a life in which you can do anything you want because you are no longer hindered in any way whatsoever.
The most important insight to put everything in life in perspective. The necessary key to freedom from restriction is revealed. Available in paperback also.
---
Link to Amazon: International 5 STAR Review:

Phoenix

Reviewed in the United Kingdom on March 9, 2020
Verified Purchase

I have read many reviews on many books which rave about the content. However, this is the book which sets it all out: scientifically describing how we create reality. Go on ,I dare you, pick it up and read it…you won't, no can't , be left in the same place when you have finished it. Essential information is contained within. You have been warned!!
---
You create your reality. When we make life difficult we miss the whole point.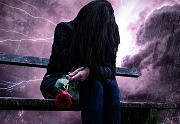 This is a very affordable book and great gift to help someone get out of a difficult life situation.
William Eastwood's best, with a simplicity that guarantees your success.
Acquire the knowledge necessary to create anything you want
Buy Direct for 30% Savings
Bulk rate discounts for groups, schools & universities.

Primary article concludes here.
FOUR SCIENTIFIC EDUCATIONAL SITES WITH ONE PHILOSOPHY
Click below for more complete list of articles.
Click below for ThoughtsCreateMatter.com home page.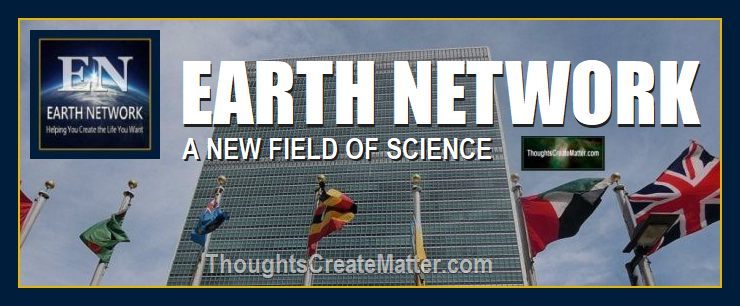 Does My Conscious Mind Create Reality? Probabilities, Beliefs, Thoughts & Emotions
© Copyright 2019, 2020, By: William Eastwood
MIND OVER MATTER POWER
Get the facts from the best sites
How Your Thoughts Create Matter & Your Reality
I highly recommend thoughtscreatematter.com because it has one of the best scientific explanations, quantum mechanics and is easy reading for just about anyone.
Recommended website: Thoughts Create Matter
Tickets to paradise are tickets to other probabilities.
---
Categories: How to create positive probabilities. Metaphysical self-help concepts. Your consciousness, beliefs, thoughts & emotions create matter. The power of positive thinking to create your reality. Positive conscious thinking creates a positive experience, life & reality. Consciousness creates matter and reality by selecting probabilities. Matter and consciousness are the same thing. Success is mind over matter. Click on our site & books to learn more.
Does My Conscious Mind Create Reality? Probabilities, Beliefs, Thoughts & Emotions
Once you know how, you can make your life whatever you want it to be. You can change or remove elements you dislike and add desired events and wishes.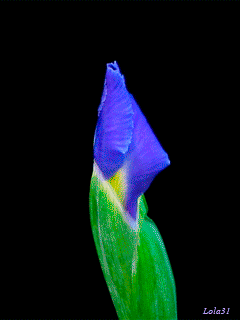 The concepts conveyed in this website are within these books.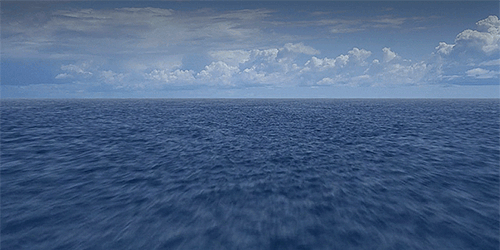 www.MindOverMatterPower.com