---

Manifesting Principles: How Do I Use Imagination, Desire, Willpower & Resolve to Manifest Success?
---
How do I manifest success?
How do I use imagination, desire, willpower and resolve to manifest success?
I will answer these questions now.
---
The principles of manifesting require that you focus on the end result desired and live in the assumption of the wish fulfilled.
Create intense desire and resolve for success by imagining your success vividly.
Apply willpower to manifesting principles and follow through with actions when your intuition tells you to take action.
If you immerse yourself in a study of the metaphysical worldview as given here, you can infuse the process with additional energy.
Nonlinear thinking will also add greater effectiveness to the process (below).
Desire is a source of energy, make it as intense as possible.
Resolve can help to insure your success and comes naturally when you are on the right path and doing what you love to do.
Use willpower at any time you feel frustrated or blocked. Willpower allows you to break through those barriers.
Imagination can be pleasurable. Whatever brings you pleasure and allows you to picture getting what you want in your mind is very helpful. Develop the habit of imagining pleasurable events.
When imagining, enter into the scene you are picturing. It is more effective to be living the ideal imagined state rather than looking down on it from the outside.
There are many principles to learn that come naturally to children or informed adults. Reading about them can at any time immediately shift your emotional state to empowered and inspired. That is why I have so many pleasing and informative articles on this site.
Quantum mechanics deals with facts, plain and simple, yet as a civilization we still do not base self-improvement on these facts. This site and EN books do.
The science on this page supports the primary purpose of this site — to empower you to be successful in all areas — in intellectual and spiritual knowledge, business, finance, health and relationships.
The purpose of our websites is to provide you with all you need to know to be successful in all areas—in intellectual and spiritual knowledge, business, finance, health, love and relationships.
Due to Einstein's theory of relativity and quantum mechanics introduced early in the twentieth century, scientists have discovered empirically that the principles of classic physics could not be correct.
The collapsing wave function, for example, introduces an observer (consciousness) and explains how the energy state of unlimited probable events is transformed into a single physical particle we can observe.
The new science after Einstein accounts for all the successes of the older classic theory and for all the data that are incompatible with classic principles (fixed time-space constraints).
QUANTUM PHYSICS MIND-BRAIN MODEL
Previous science serves as the foundation for our civilization and is thus like a locomotive barreling down the tracks that will not be stopped. Therefore, even though a new factual science proves classical physics wrong, you will find endless attacks and rationalizations on the collapsing wave function discovery online. For this reason we point out the scientific studies and summaries you can trust that you may want to view.
COLLAPSE THE WAVE FUNCTION/MANIFEST
The collapsing wave function reveals mind-matter interaction which then leads to a new scientific paradigm, a new field of science, a new psychology and new and more effective methods by which to approach life and achieve goals. The collapsing wave function, for example, is evidence of thoughts (consciousness) manifesting, which then suggests a much easier way to create what you want in life, which is what we are providing you with here.
We give you a new psychology and methods of achieving goals.
Right here, right now, we are introducing a new field of science.
CAN & DO YOUR THOUGHTS CREATE YOUR REALITY? DO SCIENTISTS BELIEVE CONSCIOUSNESS CREATES MATTER?
Many top physicists do know that thoughts create matter and reality
It is the rest of science, media and the world who do not want to listen to what they are saying.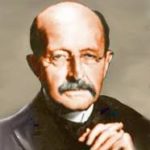 Max Planck,
Nobel Prize
Winning
 father of quantum mechanics says,
"I regard matter as a derivative from consciousness."
— The Observer,
1931.

Max Tegmark (Click button for MIT paper)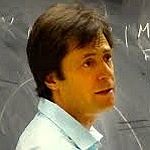 Max Tegmark of MIT, says that consciousness is a state of matter.
CONSCIOUSNESS IS A STATE OF MATTER: MIT
New history-changing science transforming our personal and collective reality at this time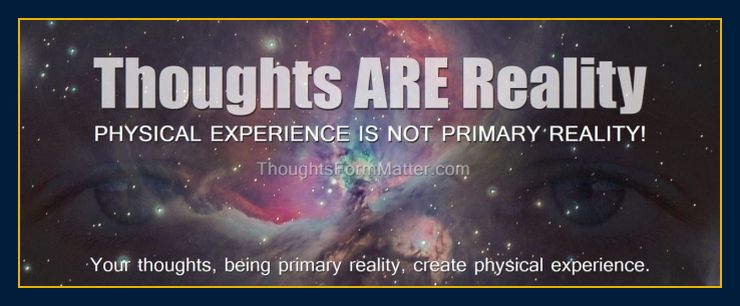 An explanation of how consciousness creates matter is inherent in wave-particle duality. The concept of an alive universe, a universe entirely composed of consciousness, is supported by the greatest scientific discovery of all time.

In his 1924 Ph.D. thesis and groundbreaking contributions to quantum theory, Nobel Prize winner, Louis de Broglie postulated the wave nature of electrons and suggested that all matter has wave properties. This concept is known as wave–particle duality, and forms a central part of the theory of quantum mechanics.
These theories are tested and proven to be facts. We know that quantum mechanics is correct because the mathematical algorithms are consistently relied upon in scientific applications and to build advanced scientific devices that work amazingly well.
The wave-aspect of anything in nature is an energy field that contains huge amounts of information.
What is a thought but an energy field containing information?
Both waves of matter and thoughts are electromagnetic energy. Matter and waves are the same thing. The facts are right in front of us.
Your unlimited true nature & matter creating consciousness
Your mind is connected to everything in the universe, can bypass physical laws of cause and effect and time and space restrictions, and can permeate any seeming barrier.
Non-classical physics mind-brain science is superior to all previous models on which traditional psychology and self-help are based.
QUANTUM PHYSICS MIND-BRAIN MODEL
COLLAPSE THE WAVE FUNCTION/MANIFEST
THE HOLOMOVEMENT & UNDIVIDED WHOLENESS
QUANTUM TUNNELING NON-CLASSICAL EFFECT
The science on this page supports the primary purpose of this site — to empower you to be successful in all areas — in intellectual and spiritual knowledge, business, finance, health, love and relationships.
This site is personal self-transformation wisdom that is meant to be exciting and fun to learn.
---
For something to be true it must make sense to the heart and mind. But that does not mean you need a scientist to go to the next level and to create the reality you want to experience.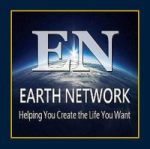 Many people are searching for a scientific finding that will validate what they feel on a deeper level. That is good, but if you are a person that insists on a dry traditional scientific explanation for everything, that requirement can restrict you. I am moving you closer to your own heart and intuitions as the arbiters of truth.  A greater range and experience of love and understanding is available to you. Read more.
All of this is leading to a new paradigm, the paradigm I have lived by for almost 50 years
When we look at a tree we do not see the roots, but we know a tree has roots. The same principle holds true for you. Your consciousness has a deep inner reality.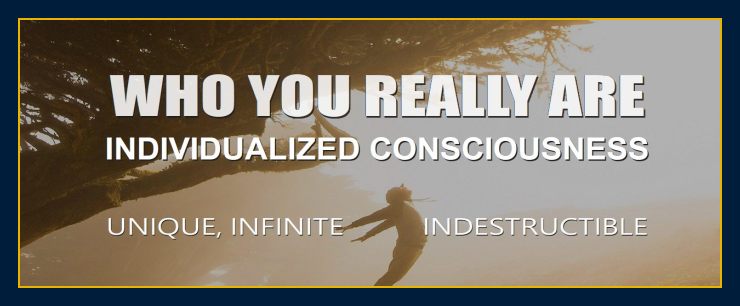 IS EVERYTHING TAUGHT IN SCHOOL FALSE?
EVERYTHING YOU ARE EXPECTED TO BELIEVE & WERE TAUGHT IN SCHOOL
IS FALSE
People want and need to believe what they were taught, but what they learned is based on fifteenth-century science which quantum physics—the study of life—proves wrong.
Click on images to read corresponding articles.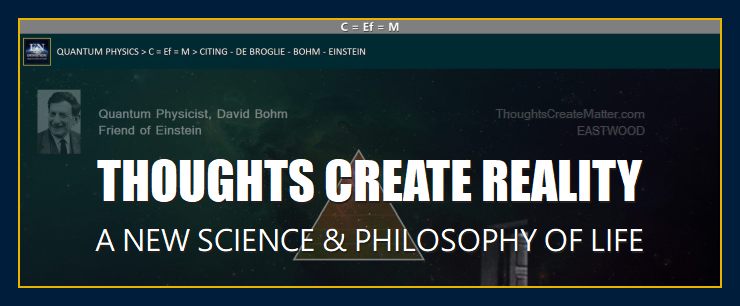 Not only is most of what we learned in school false, but it is highly disadvantageous.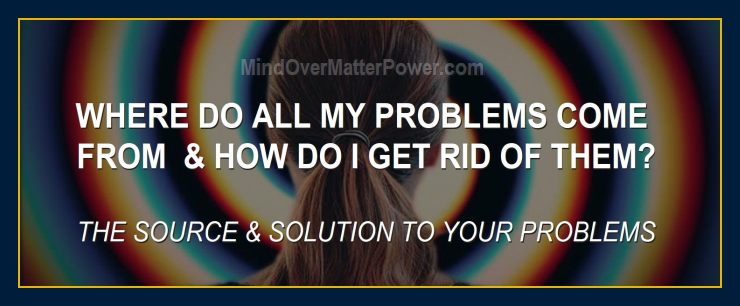 THE GREAT MYTH OF MODERN MAN
Materialism, Darwin's Theory of Evolution, Freud's psychology, most theories regarding human nature in mainstream psychology, and scientific thinking in general (ideas about time & space) are all incorrect and detrimental.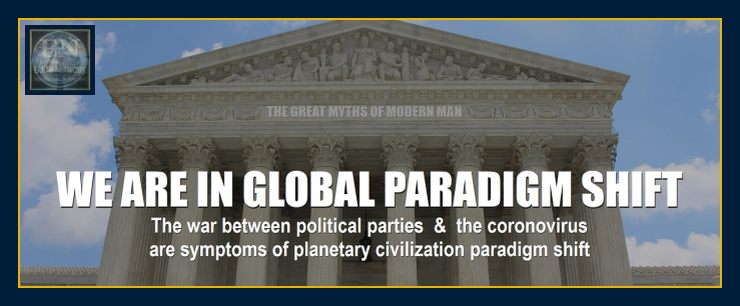 FREE ARTICLES & EDUCATION
Your beliefs, thoughts and emotions create conscious units which grow and combine below your subconscious. When they reach sufficient intensity they manifest as events or objects in your life.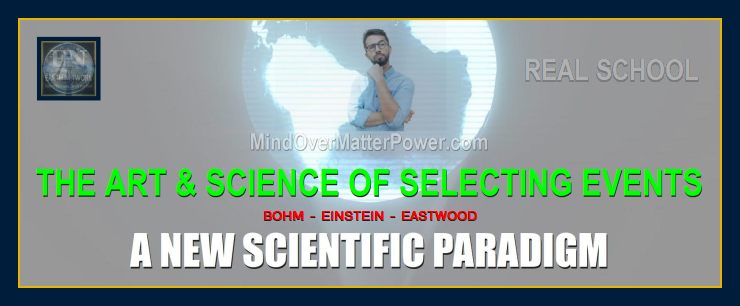 Everything you have learned is wrong!

I want to achieve my goals now! Click below if you want to shop for books.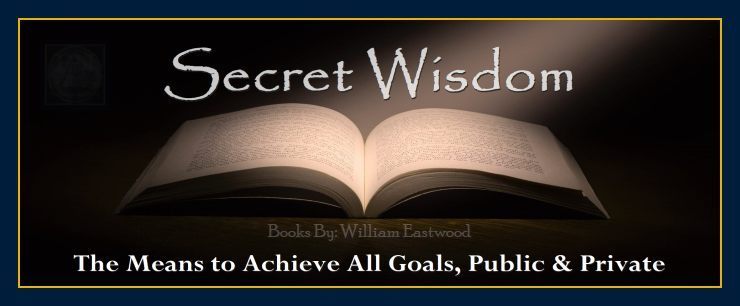 WHERE ARE THE BEST SITES & ARTICLES?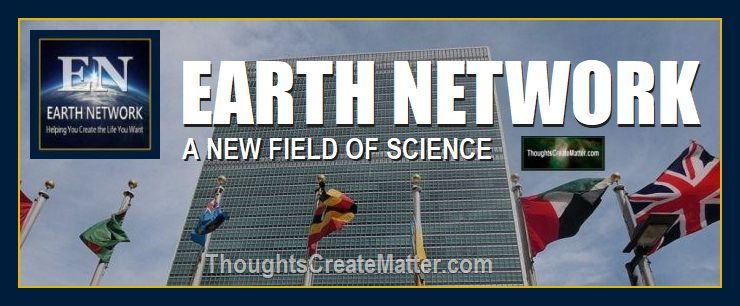 ---
All books are simple and easy to understand.
BOOKS ONLY PAGE (NO ADVERTISING)
Click above for HYPER-FAST-LOADING-PAGE button.
---
A single AMAZING philosophy!
100's of articles!
4 EN websites!
All four sites have a single cohesive philosophy! They are meant to be used together.
Click between them!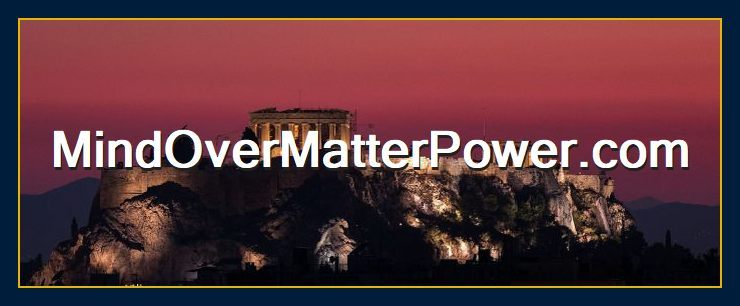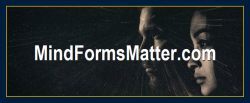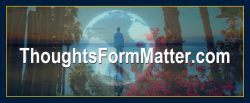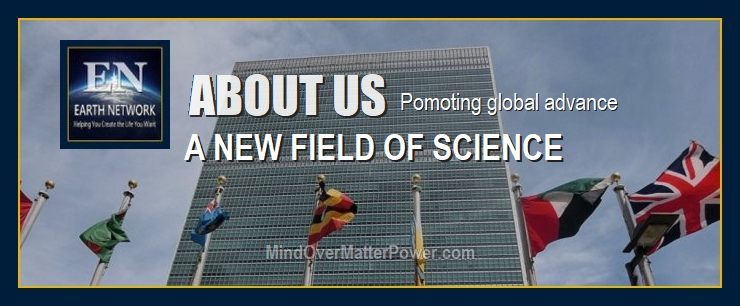 Helping you to create the life you want!
CLICK BELOW FOR LIST OF ARTICLES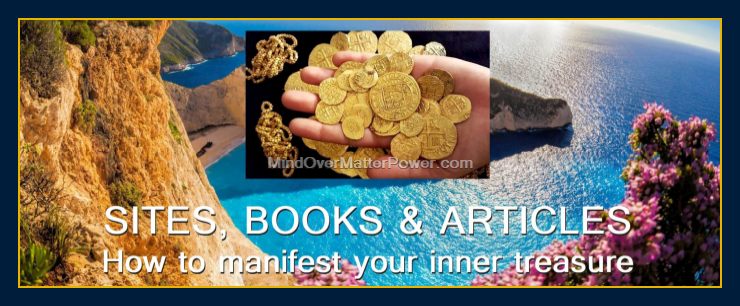 Click above to learn more
CONSCIOUSNESS IS A STATE OF MATTER: MIT
You understand your thoughts and emotions create your reality.
You minimalize contrary thought energy by focusing on what is working in your life.
You manage your thoughts and emotions consistently, aggressively visualizing and affirming what you want multiple times every day.
The second requirement is a challenge for most because your mind is restless and tends to try to solve problems by focusing on what is wrong. This is a very poor policy unless you want to materialize more problems.
If I can materialize eleven twenty-dollar bills in one summer you can learn to do the same.
How I repeatedly materialized cash
If I can materialize eleven twenty-dollar bills in one summer you can learn to do the same.
A few months back I found an envelope with four $20 bills in it and no identification. A few weeks after that I found six $20 bills folded together. A week later when I was walking to the bank and thought I should try to manifest more. I closed my eyes for a few seconds and visualized $20 bills. I was focusing on how I felt the last time I found $120.
Unbelievably, as I opened my eyes they were already fixed on a folded and partially crumpled bill.
In a second of amazement I recognized the color of money, then I looked for the denomination, and because it was a little crumpled it took a few seconds before I realized that I was looking at the number two on a twenty dollar bill!
I quickly scooped it up and put it in my pocket with triumphant glee as I scanned the street for more. I text my sister whom I was with when I found $120, and told her "I did it again!" She text me back "Good work."
Of course you are wondering what my secret is. I had been focused on making money for over a year, often saying affirmations while filling myself with the feeling of having and making money. It is something that happened because of the cumulative effect of my constructive focus and creative efforts.
I want to mention that I was feeling on top of the world the morning I found the eleventh $20 bill. I was focused on the feeling of the perfect summer day near the ocean in New London, CT. In general, the more positive thoughts and feelings we have the more likely it is that we can manifest positive events and objects like finding money.


"
MIND POWER FOR SUCCESS GUARANTEED
BE WHO YOU WANT TO BE & ACHIEVE SUCCESS OVERNIGHT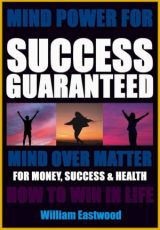 The principle of selecting probabilities is based on the most credible & advanced science in the world ― Einstein's relativity, David Bohm's "holomovement," & "many-worlds interpretation" of quantum mechanics.
There are plenty of noteworthy physicists who will point out the fact that quantum mechanics disproves classical physics and that our consciousness is connected to everything. Bernard d'Espagnat, for example, states that the existence of physical objects is dependent on our consciousness and that this has been proven empirically.
"The doctrine that the world is made up of objects whose existence is independent of human consciousness turns out to be in conflict with quantum mechanics and with facts established by experiment."
Scientists have used quantum mechanics to develop advanced technology, yet as a society we have not yet employed those same facts to generate a new and more factual psychology. It is time to do so.
All content, books and links on this site are based on or in agreement with the findings of quantum mechanics. The concepts presented to you here are thus much more accurate and powerful than current psychology and standard self-help methods of achievement.
Undivided wholeness , non-classical physics mind-brain science, and amazing quantum tunneling, for example, reveal that consciousness is not restricted by the laws of classical physics. Your mind is connected to everything in the universe, can bypass physical laws of cause and effect and time and space restrictions, and can permeate any seeming barrier.
---
Click above to learn more

Thoughts do not usually manifest instantly
There is a time-lag between when you think a thought and its manifestation. Events grow on inner levels of consciousness before they manifest physically. You must maintain confidence in what you want to create during the time between when you conceive of an idea and its eventual manifestation.
If at any point in time you waver in your confidence that you can achieve what you want, doing so can create static in inner reality and delay or even derail the events that would otherwise be forthcoming. However, you can do the opposite. The reason why I succeeded manifesting money is because I used the time-lag to my advantage. If you think of your positive thoughts as being deposits, you just keep making deposits, confident that the inner account is expanding and will eventually yield a windfall, royalty or whatever.
If you put out thousands of positive thoughts around money and know those thoughts are energy that is compounding on inner levels of consciousness you are guaranteed success. If there is anything you can rely on in the universe is this principle. Your thoughts and emotions will manifest.
Do not look for instant results, just keep working and striving in the right direction while outflowing positive thoughts and emotions and when the time is right, however long it takes, very definite fortunate events will materialize.
These will seem to be coincidences or good luck, but they are synchronistic events that lead to success which are a result of your faith and consistent positivity. These sudden instances of good fortune are not a one-time event, rather they multiply exponentially. Bigger and bigger synchronicities grow out of them.
The key is to understand the lag and take advantage of it. Think of it as a building stage where on the unseen levels, probabilities are growing. As long as you maintain faith and keep jamming out those positive convictions and emotions it's going to happen as surely as the sun is going to rise.
Click above to learn more
---
"Where there's a will there's a way."
— Albert Einstein
---
Think Quality & Think Big
Do not settle for mediocrity or less than the perfect life or destiny. There is truth to the saying that fortune favors the bold. Act confidently and boldly and inner forces will come to your support.
Become an expert at doing the "impossible" or things that others think cannot be done. Are you going to mimic ten million others, or are you going to be an individual?
Individuality is strength. Individuals are leaders.
Transfer the Feeling of Success
Transfer the feeling of success and victory from one area to another.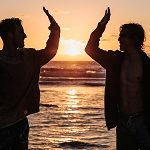 As I have said elsewhere, you can take notice of how you feel in areas of your life that are working and transfer that feeling to areas where you are having problems. A feeling of victory in one area can be transferred it to another area where you have not been getting the results you want.
I Can Solve All World Problems
---
Article continues after founder's post.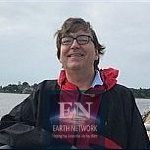 "Holographic Universe theory, by David Bohm, Albert Einstein's friend and colleague, supports that premise.
"Our social problems are a kind of healing crisis which are meant to lead us to the answers. The truth is more positive than we can presently conceive.
"Overview of David Bohm's views and principles of application.
"We are currently in global paradigm shift."
— William Eastwood
Emotional states attached to beliefs form attitudes
Beliefs are thoughts with conviction behind them. Beliefs generate your thoughts and emotions. If you feel discouraged or unable to continue it is a result of a belief. You don't have to believe anything that makes you feel bad.
If you feel discouraged or upset affirm that you do not accept the belief behind and generating that emotion.
One of the great myths that do many in is the idea that other people can prevent your success or dream from manifesting. That is only true unless you believe it. If you believe it you generate the emotion that suggests that is what is happening. That emotion then manifests its corresponding reality.
The other person may then seem to prevent your success. However, is was the emotion you put out that felt it was happening that created the unfortunate event that derailed you.
Misery attached to the belief that you are being restricted by unkind people who render you powerless can result in a bad attitude and a self-fulfilling prophecy. Remind yourself that is your own thinking and emotion that will manifest, and no other person can force you to think or feel in any specific way.
Positive emotional states are connected to positive beliefs. If you want to move into a million-dollar dream home and you believe the money will be there you will be of an inspired and positive attitude.
You must hold this attitude consistently until the house you want manifests. The bigger the goal the longer you may need to wait.
Be prepared to wait a long time if necessary, and to stay focused and working toward the goal with ample faith in the outcome.
The Secrets of the Universe Unveiled
Anything is possible. Create your dreams. Start today.

THE SECRETS OF THE UNIVERSE UNVEILED: A sample of chapter one of the EN course.

How to take advantage of the relationship between thoughts, emotions & beliefs
Although beliefs give rise to thoughts and emotions, thoughts and emotions either strengthen or weaken beliefs. You therefore have a choice to work on beliefs, thoughts, emotions or all three depending on your preference at the time.
Strengthening one with strengthen the others.
Holding positive emotions will automatically tend to weaken all negative beliefs whether you are aware of those beliefs or not.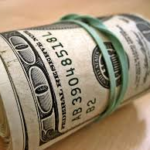 If you amplify a positive emotional state, you are amplifying the belief behind it which in a circular manner reinforces the positive emotion. If you intensify states of inspiration regarding the faith that you will have the funds for your home purchase, you are engaged in a scientific method of manifestation.
The stronger the inspiration the higher the probability of manifesting the necessary money. Inspiration, positive feelings and desire toward anything improves outcomes.
I have an article that explains this with a visual analogy. You create doors to your desires in the same way you create and maintain neuron pathways. The stronger your faith and conviction the more and better doors you create.
They vary constantly according to moods and attitudes, beliefs and expectation. Even a small thought can open a quantum door to your desires.
It works the other way too. A doubt or change in the belief that you can do it can close a quantum door and make it disappear.
Create Quantum Doors TO ALL YOUR DESIRES
You can also address fears and doubts that work in opposition to your goals and inspiration. You can find the source of a negative emotion by following it backward to the thinking that generated it. Once you are aware of what thought began to sour your mood you can change it easily.
Simply state affirmations to the contrary. Use repetitive suggestion to change the causal belief.
Be careful not to spend too much time searching for negative beliefs or trying to change them. If you spend too much time working on negative beliefs your focus can make them worse.
The safest way to improve your overall situation and odds of success is to acknowledge, focus on and amplify what you want no matter what it is. It can be a desired outcome, health, success, positive emotions, money, quality, integrity or whatever makes you feel good.
A positive broad stroke of emotion applied to your entire life will weaken anything negative even if you don't know it exists. Focusing on what you like and moving toward it by taking action adds energy to everything positive in your life. At the same time, it withdraws energy from everything negative in your life.
Don't forget to act. Physical action toward your goals will give you additional reasons why your desires will manifest, and it will create quantum doors to your desire. It is wise to maintain a feeling of forward motion.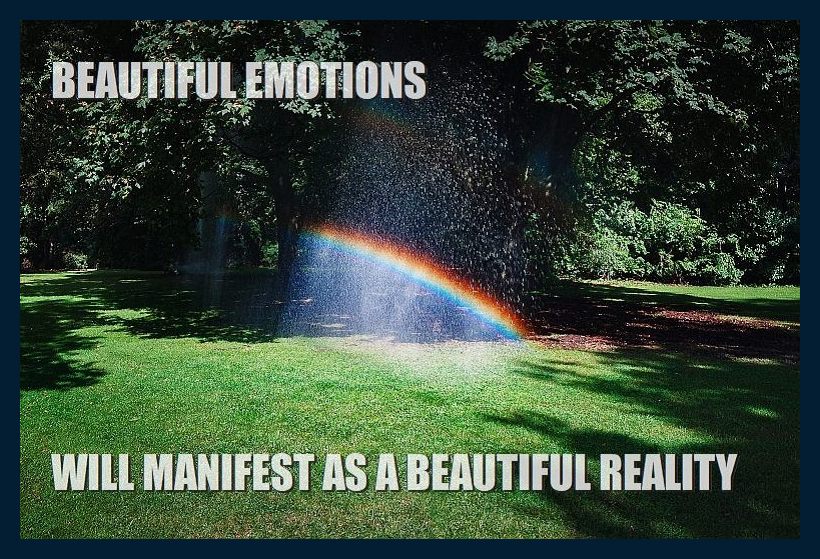 Merge willpower with feeling
The feeling that you are making progress is beneficial not only because it is a pleasant emotion, but because it creates more of the same, as does any emotion.  Whatever you feel is happening you create. For me, manifesting is done primarily with feeling.
When you feel as if a lot is happening internally and externally, that feeling helps to create and maintain that reality of things happening. You can combine willpower and feelings of things happening to create internal actions that result in manifestation of desires.
This is like feeling progress, events or things into existence. Feel-power.
Unlimited imagination
Imagination is unlimited for a reason, and it is powerful so far as we do not place limits on what we think is possible. Do not be afraid to ask for what you want. Do not compromise your destiny for any reason. Do not think in terms of limitations. You define what you will be and what you will have in life.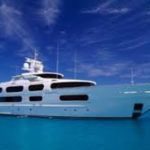 Get a new view of yourself and a greater picture of how good life can be. Tell the Universe what you want by creating a vivid or emotional mental picture of whatever it is you want.
You can create whatever you hold foremost in mind and believe possible.
.
I mentioned the value of thinking big and taking daring and bold actions toward your goals. Be an individual and a leader.
There is infinite good in the universe. It is in the air around you. You are surrounded by a good intelligence and unlimited possibilities.
All probabilities are equally valid possibilities. They are activated or not according to what you are able to believe and embody in your imagination.
Concentrate on your desire until it becomes a burning desire and you will active desirable probabilities.
Mind over matter is a basic universal principle. It has always been operating and always will be. Whether you use that principle to become powerful and succeed is up to you.
Do not die with your music inside you. Express your full potential now.
Remind yourself that these principles are real and that you know how to apply them. Be assured of the results, then do what you can to make the goal happen.
Act on your goals and ideals consistently and with confidence to bring them into existence.
Confidence & resolve
Your ability to manifest anything is related to confidence. When you are filled with an invisible atmosphere of confidence and strength it is as if the universe responds. Confidence, clarity of vision, determination and resolve to succeed all converge to make things go your way.
The lesson: Develop confidence in yourself and your ability to achieve what you want. Confidence and conviction impels the mind and body to succeed.
Maintain confidence at all times. You can do it if you believe you can.
PROSPERITY VIDEO & DROP-BOX LIBRARY
Click on image to view prosperity video!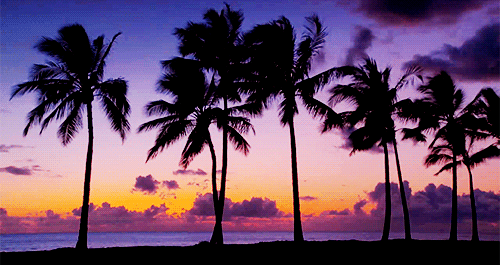 Repeat affirmations while watching more videos to manifest superior wealth.

C = Ef - EQUATION Origin and Meaning
ePub: (eBook)
"This is a clear and concise book on exactly how to manifest what you want in life. However, this is far more than just a manifesting book — it introduces you to the future of humanity and metabiological evolution.
Based on a 45-year study.
Citing the world's most credible & advanced science.
Extremely well-written.
Loaded with information.
Simple and easy to understand.
FIRST EDITION NEW SEPTEMBER 2020 RELEASE SPECIAL OFFER OF ONLY $4.99! This offer will not last.
---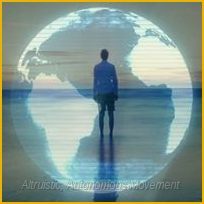 The complete philosophy on the four EN sites is universally applicable; meaning it can potentially solve every kind of problem. There is starvation in the world... children suffering... conflicts to be resolved (see: EN mission statement).
Because Earth Network websites are funded through book sales, when you buy a book consider it a donation helping people around the world (see: Mission Great Civilization).
---
A book (below) I created to explain and clarify these concepts, while introducing you to my philosophy at a low cost to you:
You may be surprised at the solution to most problems
Imagine if the most fun way to live your life was the most responsible and best way to solve your problems? That is what I have discovered and that is what I explain in the Key.
a VERY affordable book and excellent starting point for those who are new to these concepts.
"You Are a Beautiful Person, The First Key to Freedom."
An excellent gift that helps a person at about the price of a holiday card.
"You Are A Beautiful Person
At $3.99, this is your best option to test the principles in this website without spending a lot of money. I created the book for this reason, to help people that do not want or cannot spend a lot to get out of their difficult situations.
ePub (eBook)
Waste no time with this powerful guide. Get the single-most important key to liberate yourself from all limitations. Imagine a life in which you can do anything you want because you are no longer hindered in any way whatsoever.
The most important insight to put everything in life in perspective. The necessary key to freedom from restriction is revealed. Available in paperback also.
---
Link to Amazon: International 5 STAR Review:

Phoenix

Reviewed in the United Kingdom on March 9, 2020
Verified Purchase

I have read many reviews on many books which rave about the content. However, this is the book which sets it all out: scientifically describing how we create reality. Go on ,I dare you, pick it up and read it…you won't, no can't , be left in the same place when you have finished it. Essential information is contained within. You have been warned!!
---
You create your reality. When we make life difficult we miss the whole point.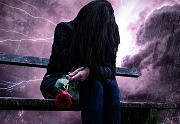 This is a very affordable book and great gift to help someone get out of a difficult life situation.
William Eastwood's best, with a simplicity that guarantees your success.
Acquire the knowledge necessary to create anything you want
Buy Direct for 30% Savings
Bulk rate discounts for groups, schools & universities.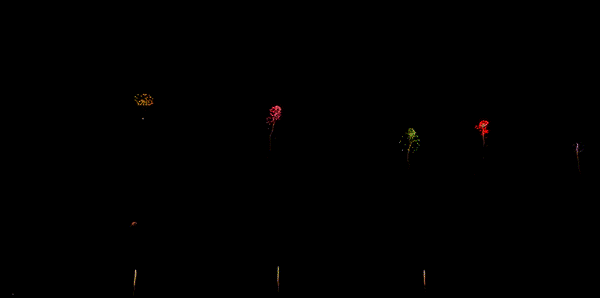 Primary article concludes here.
FOUR SCIENTIFIC EDUCATIONAL SITES WITH ONE PHILOSOPHY
Click below for more complete list of articles.
Click below for ThoughtsCreateMatter.com home page.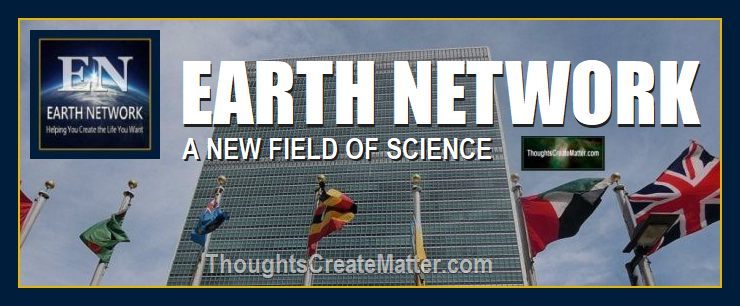 Manifesting Principles: How Do I Use Imagination, Desire, Willpower & Resolve to Manifest Success?
Copyright © 2019, 2020, By: William Eastwood
MIND OVER MATTER POWER
Get the facts from the best sites
How Your Thoughts Create Matter & Your Reality
I highly recommend thoughtscreatematter.com because it has one of the best scientific explanations, quantum mechanics and is easy reading for just about anyone.
Recommended website: Thoughts Create Matter
Do Not Make Compromises When it Comes to Your Success & Quality of Life.
---
Categories: MANIFESTING: How to Use Imagination, Desire, Willpower & Resolve to Manifest Success. Manifesting using confidence, determination, willpower, resolve, conviction and unlimited imagination to succeed? Emotional states attached to beliefs form attitudes. Use positive desire and amplify inspiration. Burning desire is a constructive and positive force. Using unlimited imagination, positive thoughts, emotions, attitudes and desire to manifest success. Desperation and deep-seated negative beliefs and doubts. Mind over matter and mind power techniques for manifesting success and to manifest specific goals. Click on our site and books to learn more.
Manifesting Principles: How Do I Use Imagination, Desire, Willpower & Resolve to Manifest Success?
The feeling that you are making progress is beneficial not only because it is a pleasant emotion, but because it creates more of the same, as does any emotion.  Whatever you feel is happening you create. For me, manifesting is done primarily with feeling.
When you feel as if a lot is happening internally and externally, that feeling helps to create and maintain that reality of things happening. You can combine willpower and feelings of things happening to create internal actions that result in manifestation of desires.
The concepts conveyed in this website are within these books.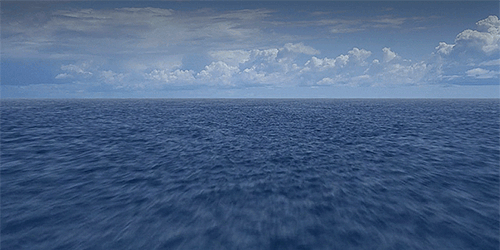 www.MindOverMatterPower.com