---
How Can I Save the Earth, Planet, World, Mankind, Myself, Everyone & All Life?
---
How can I save the earth, planet and world?
How can I save mankind, myself, everyone and all life?
I will answer these questions now.
---
I will show you how you can save the earth, planet and world. You can do what I did and more. If a child can save the earth, planet and world, so can you. But you must be able to use the power of your mind.
It doesn't matter what specific avenue you want to follow. You can save the earth, planet and world by being an environmentalist, visionary writer or any kind of activist if you can apply simple mind over matter principles correctly.
This article is by William Eastwood.

Story continues below.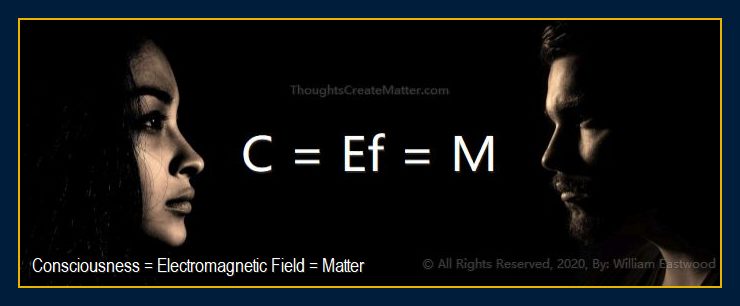 Do scientists say that thoughts create matter?
Many top physicists do know that thoughts create matter and reality
It is the rest of science, media and the world who do not want to listen to what they are saying.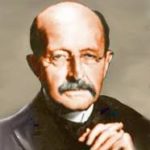 Max Planck,
Nobel Prize
Winning
 father of quantum mechanics says,
"I regard matter as a derivative from consciousness."
— The Observer,
1931.

Max Tegmark (Click button for MIT paper)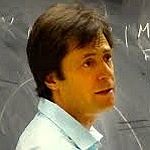 Max Tegmark of MIT, says that consciousness is a state of matter.
CONSCIOUSNESS IS A STATE OF MATTER: MIT
---
In 1938, Einstein writes,
It seems as though we must use sometimes the one theory and sometimes the other, while at times we may use either. We are faced with a new kind of difficulty. We have two contradictory pictures of reality; separately neither of them fully explains the phenomena of light, but together they do.
— Albert Einstein, Leopold Infeld (1938). The Evolution of Physics: The Growth of Ideas from Early Concepts to Relativity and Quanta. Cambridge University Press.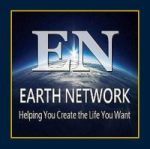 If we extend Einstein's suggestion above to several sources of knowledge, we come to a new understanding of reality itself.  To make sense of the discoveries of David Bohm and other scientists we need to gather together everything they are saying and put it together in a new way to bring us to a new picture of reality that makes sense.
If we combine certain popular theories in quantum physics, they all point in the same direction. That is precisely what my philosophy does. But I am not a scientist. I am a humanitarian, philosopher and visionary who wants to help you understand and apply a basic life philosophy that can be used to solve problems and achieve goals.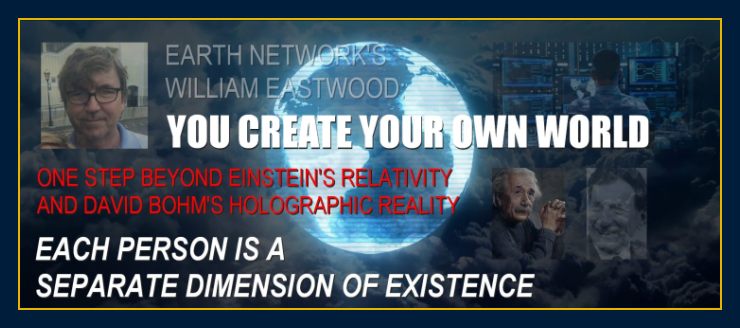 Each physicist's theory represents one important piece of the puzzle. If you combine them properly, they lead us to where we need to be. They lead us to a unique understanding of reality that is so crystal clear and obvious, that we no longer need the science to convince us that this is the correct worldview.
Your thoughts can and do create your reality. The philosophy I teach is so simple and clear that anyone can apply it. In simple and clear terms, I tell you everything you need to know to create whatever it is you want most in life.
My philosophy, while based on the best science in the world today, is not for scientists, it is for ordinary people who want to improve their lives.
If you just want to achieve goals I can help you.
---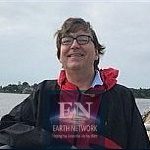 You can get lost trying to understand consciousness by reading scientific articles. I offer links to some excellent scientific studies as a courtesy to you only. I know in simple terms that the physical world is a projection we each create with our own consciousness. If four people enter a room, there are four rooms. I figured that out over four decades ago.
Consciousness is irreducible and is both individualized and part of an unbroken field. Quantum mechanics is the study of that field of energy. Your consciousness has very deep, eternal meaning that cannot be measured with a ruler, and so all scientific studies will miss that part of the picture.
All consciousness is of an equal, amazingly high grade; and just so you know, your personality and individuality will never be lost. Who you are will survive death. I am not a religious person, because I will add that you are also good, and most religions will say you are evil.
Ignorance is separation from truth, and it is the closest thing there is to evil. Our civilization has been based on separation from truth for centuries and we therefore do not even know where we come from! That shows just how ignorant we are.
Our civilization has been reading reality backwards for thousands of years. You cannot understand reality by looking at the physical world because that world is a consciousness hologram that you are creating. If you follow most scientists, they will just get you more confused.
I provide hundreds of articles and over a dozen books in plain English, and you do not need to be a scientist to understand any of it. Use your heart and intuition. All knowledge is within you, and you are a portion of the Divine consciousness that forms everything. You are forever safe and loved, and this will never change, not for a billion years.
For those who are interested I often begin my articles with some science because it is important to use your intellect. For something to be true it must make sense to you both intellectually and intuitively.
— William Eastwood
You do not have to be confused by the science. My books will open the door to understanding and will allow you to create your own reality to match exactly what you have decided you want in your clearest moments.
There a path that leads to a new civilization. Understanding will change the world as we know it. Either we accept new knowledge and thrive individually and collectively or we become overtaken by violence and other problems and spiral into our demise. Fortunately, we do have free will.
Is this an academic site with reputable sources?
We refer to the top .1% of physicists because speaking the truth carries certain risks
The only reason why Einstein and a few top physicists speak the truth is because they are such intellectual giants that the scientific establishment does not dare attack them.
---
"Education is what remains after one has forgotten what one has learned in school.
"The only thing that interferes with my learning is my education.
"Education is not the learning of facts, it's rather the training of the mind to think. "
— Albert Einstein
---
The fact that most people find quantum mechanics to be so confusing speaks volumes as to their ignorance of the nature of reality and scripting in myth.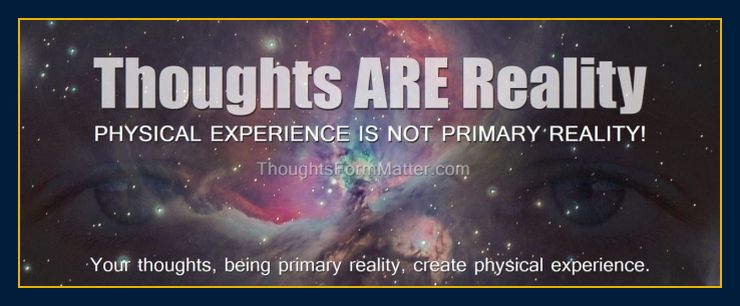 Formal education is scripting in collective myths
It is not necessarily wise to ask an expert for the answer to the big questions, such as, 'what is consciousness and reality?' Here's the reason: Most professionals base their theories and 'knowledge' on many years of formal education, yet formal education is scripting in collective myth.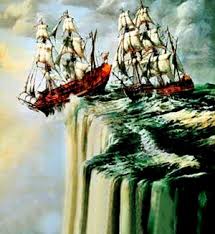 Professionals must endure far more formal education than most people, and formal education requires that they pass exams that prove they are scripted in myth in order to be legally designated as an expert in their field! For this reason, most experts are bias in favor of materialism; myth is slow to be challenged within academic circles and tends to be locked in place within society as a result.
No scholar in the time of Columbus thought the earth was flat. History is fabrication to fit accepted ideas. Flat world belief myth. Each belief creates its own past.
History repeats itself
The greater your formal education, the greater your conviction in the generally held false materialistic worldview tends to be. Our schools and professions are based on a false worldview and they do their best to impart it. This applies to lawyers, doctors, psychologists and many other authorities.
How and why you can prove anything.
How can everyone be wrong?
In the same way anyone thinks they are right — cognitive dissonance. They see what they want to see.
"EVERYTHING WE ARE EXPECTED TO BELIEVE AND WERE TAUGHT IN SCHOOL IS WRONG! It is all absurd!
"Consciousness creates reality and thoughts form matter! If you want to be powerful you have to go by the facts about reality and that means discovering the truth! Otherwise you are as blind as a bat and ineffective as a sloth!
"Holographic Universe, by David Bohm, Albert Einstein's friend and colleague, supports that premise."
Einstein didn't ask his physics professor if time was an illusion, because had he did, he would not have become the Einstein we know, and he would not have made any great scientific discoveries.
99% of professionals are scripted in materialism
Outdated mainstream science, academia and psychology underlie almost all of our current personal and collective problems from school shootings and political dysfunction to the inability of ordinary people to live happy and successful lives.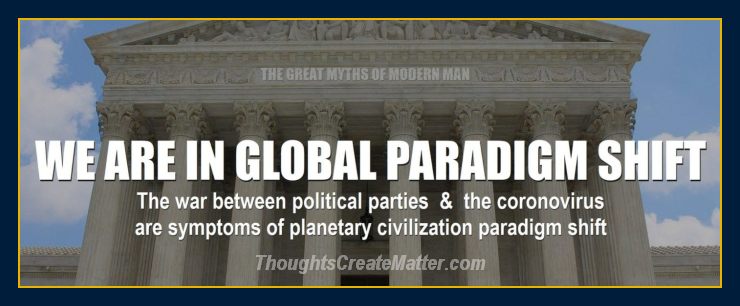 You have to learn how to think on your own and judge whether or not certain information is credible and rings true. You must learn to trust yourself or you will get nowhere.
"I spent the last 45 years studying the paradigm quantum physicists are only now becoming aware of. If I was a doctor, I would have spent 45 years studying the official worldview of materialism and you wouldn't be reading any of this or learning the truth about the nature of reality and how thoughts are electromagnetic energy that forms matter."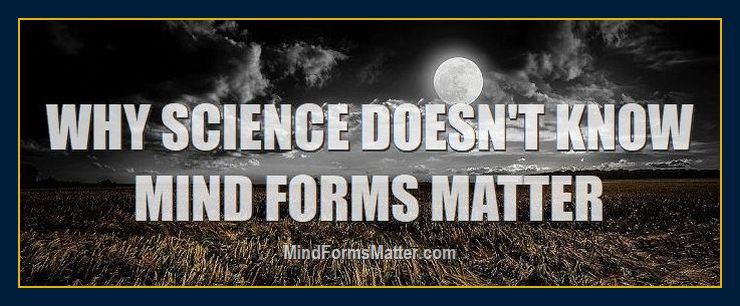 The fact that we find quantum mechanics to be so confusing speaks volumes to our ignorance and scripting in myth.
We offer you a more accurate picture of the nature of reality than usual orthodox sources of knowledge and education. And we speak in plain English that is understandable to the people of the world (as well as easily translatable).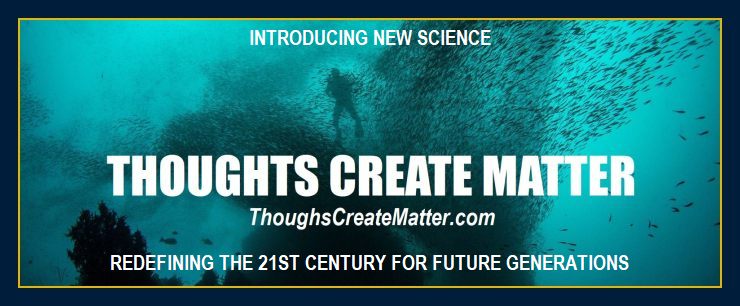 WILLIAM EASTWOOD

Author of Earth Network articles and books.
Click above to learn more.
QUANTUM PHYSICS MIND-BRAIN MODEL
At age 13, Eastwood was working at a private research facility on a mysterious invention with Everett Barber, a professor at Yale University.
After achieving his goal to help reduce U.S. dependence on fossil fuels by age 18, Eastwood began to do something even more important for humanity.
A public record of Eastwood's interview at age 16 is available here and is also documented as microfilm in the United States library system.
CONSCIOUSNESS IS A STATE OF MATTER: MIT
How can I save the earth, planet and world?
How can I save mankind, myself, everyone and all life?
---

EASTWOOD: When I was about seven, I had the idea to clean up the trash along a beautiful country road. It was spring in the gorgeous shoreline colonial town of Madison, Connecticut, USA. After school I headed out behind my house with my best friend to a magical stretch of Opening Hill Road where I had seen a Tiger Lily as tall as I was.
I told my best friend what I wanted to do from my heart because I loved nature and the beauty of that winding country road. I even loved humanity.
I sold him on the idea by telling him "if you do good things, good things will happen to you." Again, I was speaking from deep inside the pure heart of a child.
We each collected an armload of trash and stomped it into a depression in the ground. I pointed to a loose rock in a eighteenth-century stone wall and told my best friend "pull that rock out and hand it to me."
As I put the rock on the buried trash and turned to look at my friend, he was busy spreading coins out on the wall. There had been an old shoe box behind the exact rock I told him to pull out of the wall. It was full of large old Canadian coins.
The reason I was able to manifest treasure had to do with my thoughts and my early understanding of the power of the mind to create events that are good for everyone.
Six years later
---
EASTWOOD: "I was not always confident. At age 13 I was a shy 'nobody.' Middle class with no advantages and introverted, I applied the principle that thoughts create matter using visualization. I imagined myself a great architect and solar inventor reducing America's fossil fuel dependence and in the limelight.
"Within months my solar homes were being built in my home town. At 13 years old a Yale Professor called my mother to ask me to work on his solar invention.
"Within three years I was on the entire front page of our local newspaper as 'The Kid with Sun in His Eyes.'
By age 18 I had a contract with the American Supply Company. At the Capitol of the constitution state the eyes of the world were on me as I unveiled a full-scale model of my modular solar system at the annual energy exposition in Hartford Connecticut.
"I was so successful applying the principle "that thoughts create" that I set my goals higher. I had something more important to do.
There is a science of mind over matter, and it comes from the world's greatest physicists. If you use your mind correctly you can save the earth, planet and world.
The science to save the earth, planet and world 
---
Human behavior caused the climate crisis, but behavior is a product of our thoughts and decisions. Therefore, climate change is a product of man's thinking. The way to save the earth, planet and world is to change man's thinking.
At 13 years old, he discovered the secrets of the universe.
Now he wants to tell you everything he has learned in his lifetime.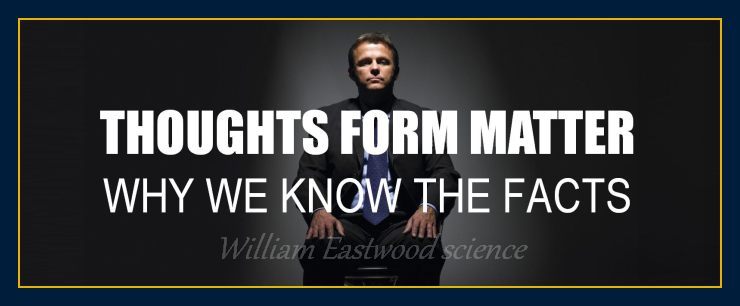 I am blessed to be able to work in a region that is conductive to the kind of creative work I do.
William Eastwood shares future probabilities for the human race.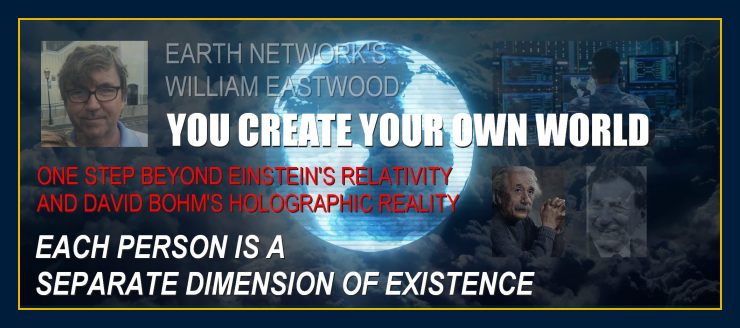 Your thoughts can change the world if you can use your thoughts to change everyone's thoughts on the issues. This is what Greta Thunberg did. She may have actually saved the earth, planet and world. We don't know because we do not know what would have happened if she didn't make people think. She may have actually caused the election of a new president of the United States and the passage of legislation that addresses the climate crisis.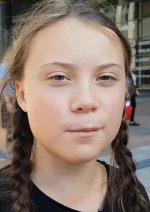 Greta Thunberg knows how to save the earth, planet and world. Greta became world-famous when she criticized world leaders for their failure to take what she considered sufficient action to address the climate crisis and everyone around the world took notice.
People like bullies and politicians can use the power of the mind to harm the earth, planet and world. But she used the same power of thought to save the earth, planet and world.
What will you do?
Unless you are tied down and have monsters eating your flesh right now, your problems are not as bad as the obstacles I overcame.
The Dragon Slayer Prophecy is about a person who changes the world for the better despite everyone trying to stop him.
When I was a child, I was naturally concerned for the environment as most children are. Mind power, love and concern for others led me to take an action that resulted in the discovery of a treasure. That story then became a way to teach others and it ended up having a domino effect.
A series of even more amazing developments led to the founding of Earth Network.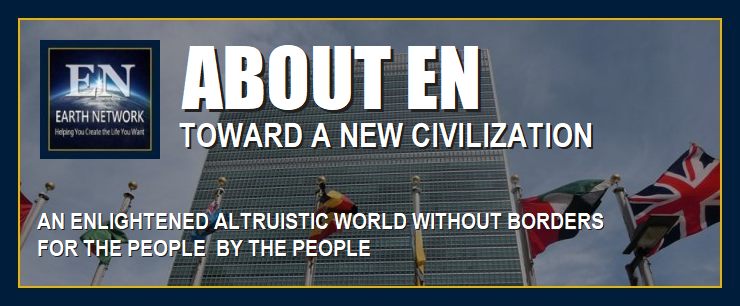 MISSION STATEMENT
Bring an end to suffering and conflict globally; distribute food and supplies to where they are needed most in the world; provide opportunity to all people across the globe; transition humanity to a new era; transform public institutions and private lives; form a new field of science, and reform education systems globally.
William Eastwood is a humanitarian working to improve the world.
His intelligence and intent to make a positive difference in the world was recognized by a Yale Professor when he was 13 years old. This is documented by the press
in this public newspaper interview
that took place when he was 16 years old.
In 2000, he incorporated Earth Network of Altruistic, Autonomous Individuals. This stock company mission was to become a vehicle for positive global change.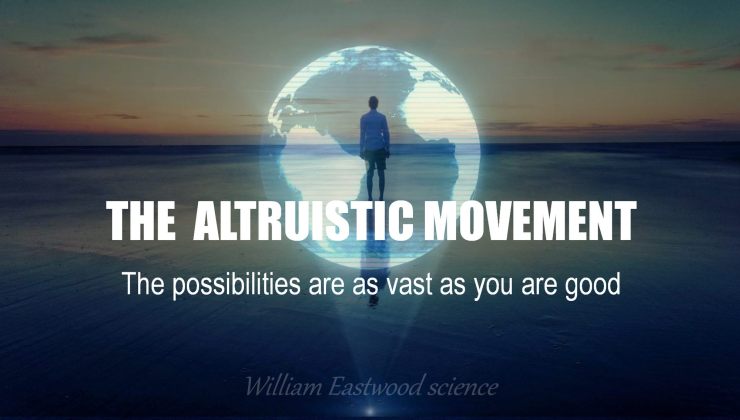 Eastwood's international philosophy is unique in the manner in which it recognizes the good in all people. 
His current websites and many positive books speak loudly of his unrelenting efforts to help humanity, and his intent to assist people in realizing their "unlimited" power and potential to improve their lives and the future of our civilization.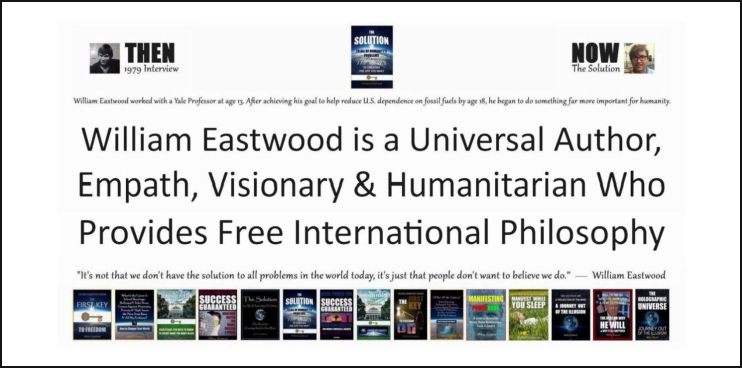 45

45 years of research 
Over

100

free articles
Become powerful.
Create wealth.
Manifest your dreams.
The most generous advice.
The most experience.
---
I can show you how I saved myself by focusing on saving mankind, everyone and all life. The most powerful path is the best path. The secret to success is in developing your abilities and using them in the best way possible. If you do those two things well, you can save mankind, yourself, everyone and all life.
"I was so successful applying the science of mind over matter as a teen that I set my goals higher. I knew I could count on the science to make changes that would save mankind, yourself, everyone and all life.
I began my plan by writing a book about how I did it. It was a fiction book about a future world in which I had saved mankind, myself, everyone and all life from the dark future. I acquired the goal in thought and emotion every day for years as I wrote the book.
I used my imagination to discover how I had saved mankind, myself, everyone and all life. I worked backwards in time from the future to the present. This was a very advanced metaphysical technique at the time, and as a result it had a very powerful effect.
45

EASTWOOD
45 years of research goes into every book
---
I set out to solve the underlying problem that would lead to the dark future. My name was "Teller," because I was telling everyone how I did it in the future. As Teller in the future, I had changed the human trajectory toward a future of environmental and human destruction and I was living in paradise.
Imagine you just entered a paradise of unimaginable beauty. A promised Land and magical world is all around you. Anything you can think, and desire is manifest in front of you. This is what we are creating now. This collective reality can be yours. I call it "A World Without Borders."
I am working on a new book titled, "A WORLD WITHOUT BORDERS – One Planet & People." You can witness the creative inception of ideas and follow the book's creation here.
---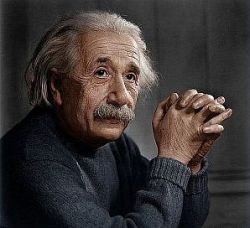 "We cannot solve our problems with the same thinking we used when we created them...  "A new type of thinking is essential if mankind is to survive and move toward higher levels."
— Albert Einstein
The solution to environmental problems
---
A new science of undivided wholeness, a concept given by Albert Einstein's colleague, David Bohm, will bring about the changes necessary. Only a change in thinking will change behavior and that changed behavior will enable us to save ourselves and the planet.
Quantum physics is not strange
We are!
If quantum physics sounds strange, its not the quantum physics that's strange, it's the myths by which you are living your life that are strange. Quantum physics deals with the simple facts of reality.
I am trying to help people to see their power and control over reality. If quantum physics sounds strange to you, you have a lot of learning ahead of you.
We are being asked to let go of myths on which our civilization has been based, so I understand that it is a challenge, but it is a journey we must all take!
Or, journey out of the illusion right now.
Click above to learn more
USA TODAY on False Self & Male Behavior
There is a path we can take now that will lead us to paradise. Like the human potential movement that began in the 1960s, this will come about by a changed perception. The earth will be intimately valued.
The environment is our own projection. It is a part of us. I mean this literally. Mountains, continents and oceans are our extended body. If we knew this and took it into account, we would not be destroying our planet.
Our values are responsible for climate change
---
Although the causes of earth changes and climate disaster are physical, the physical is a result of values and beliefs. Thus, the true underlying cause of climate change is psychological.
We have an outward focused civilization that does not recognize the connection between us and the earth. Problems like climate change are a symptom of a much deeper problem.
As Einstein said, we cannot solve our problems at the same level of consciousness that created them.
45

EARTH NETWORK resource of reference articles — a culmination of 45 years of research and application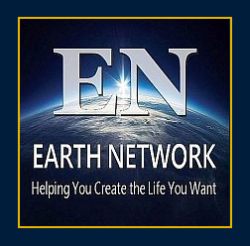 Helping you to create the life you want.
FOUR SCIENTIFIC EDUCATIONAL SITES — ONE PHILOSOPHY
As unbelievable as it is, it is true that with new science you can solve any problem, public and private.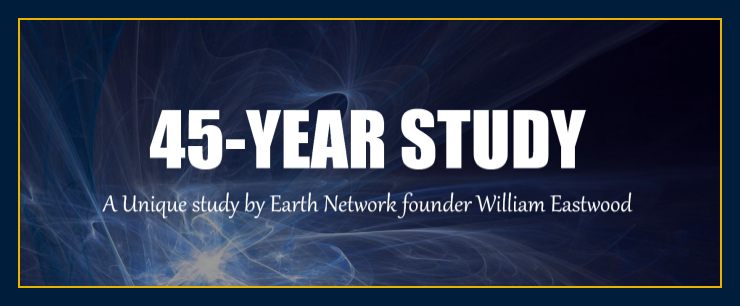 SUGGESTED READING
William Eastwood's philosophy is based on a consensus of many physicists and theories backed by 45-years of studying various philosophies and testing them.
William Eastwood science articles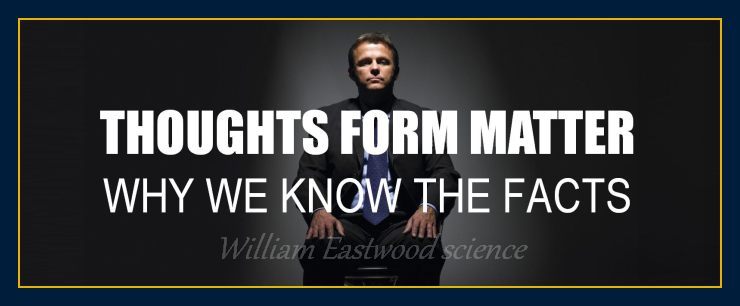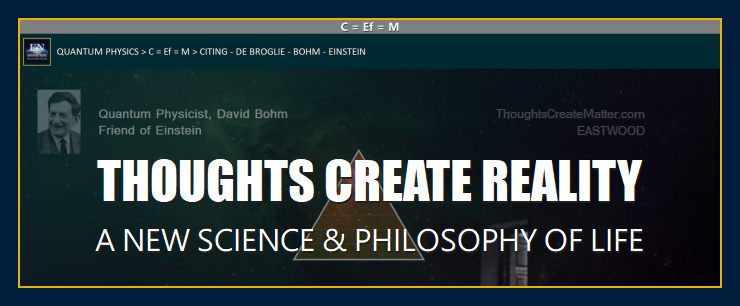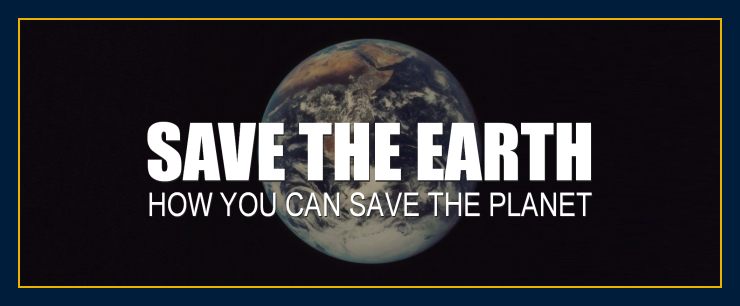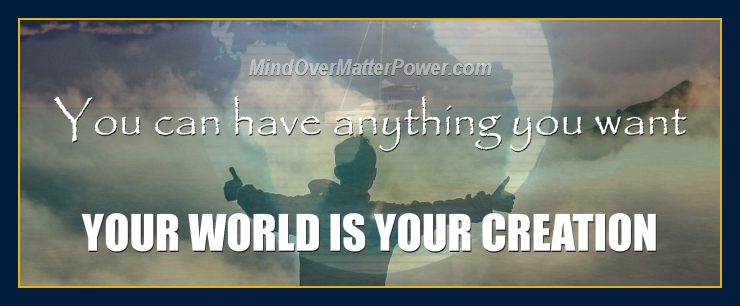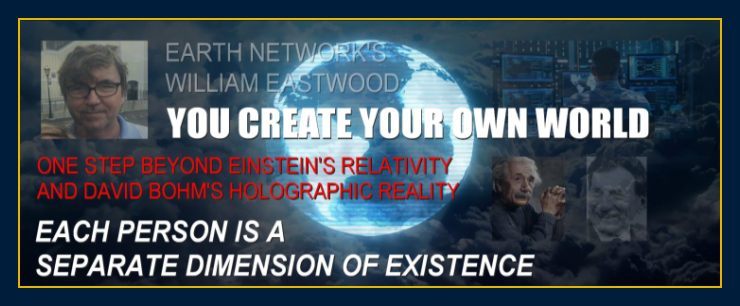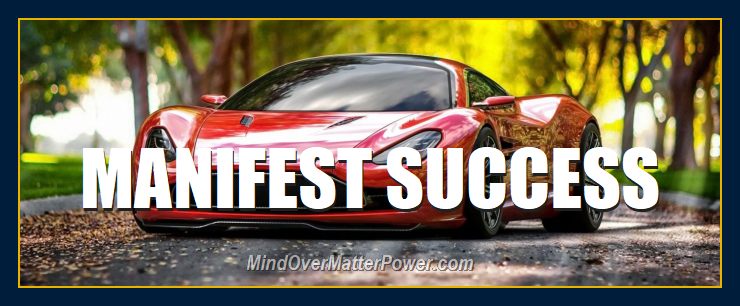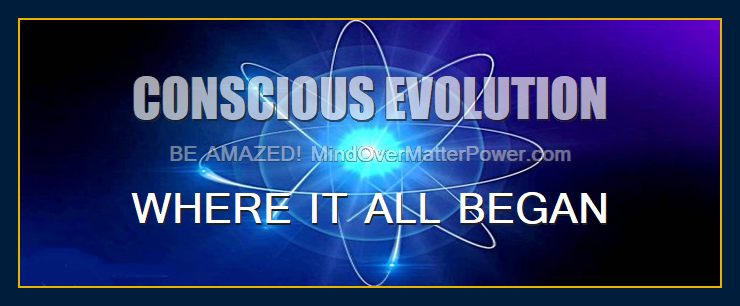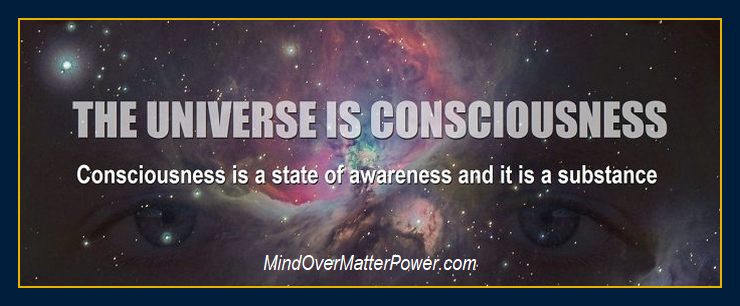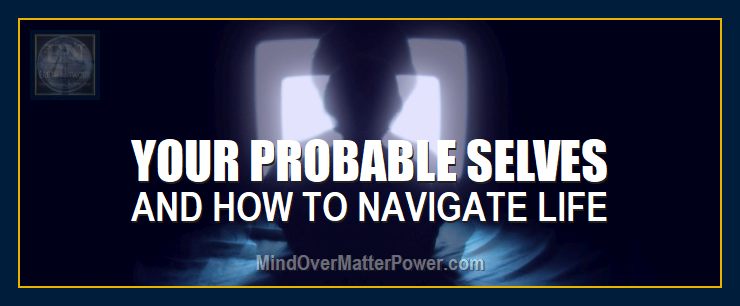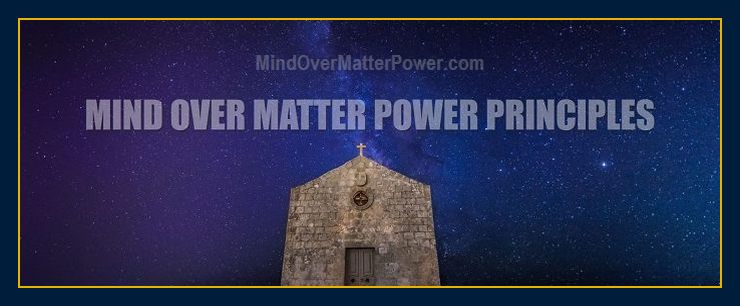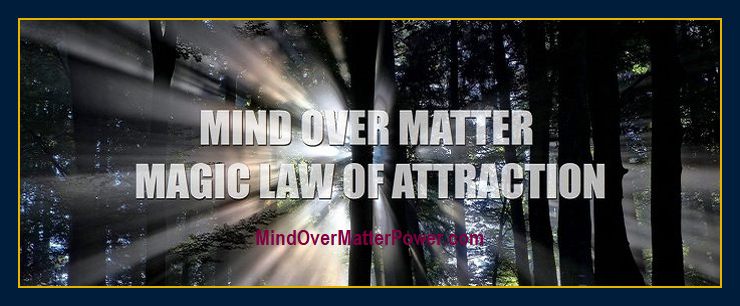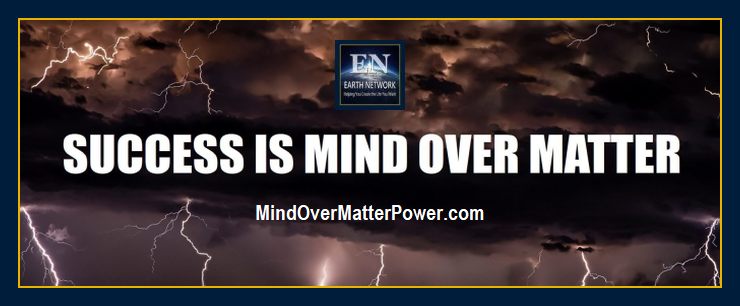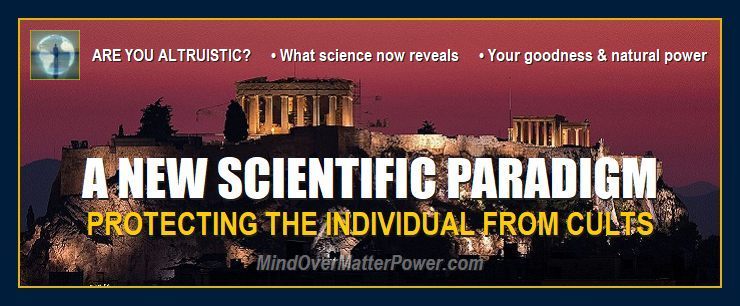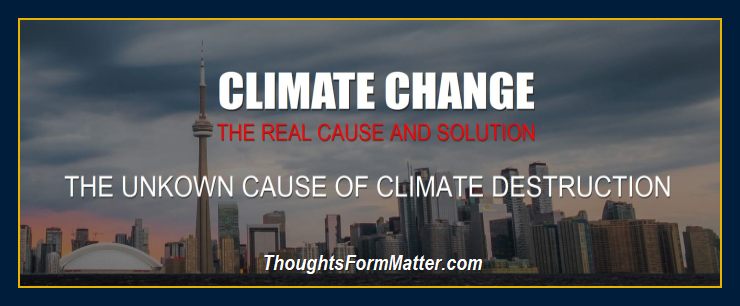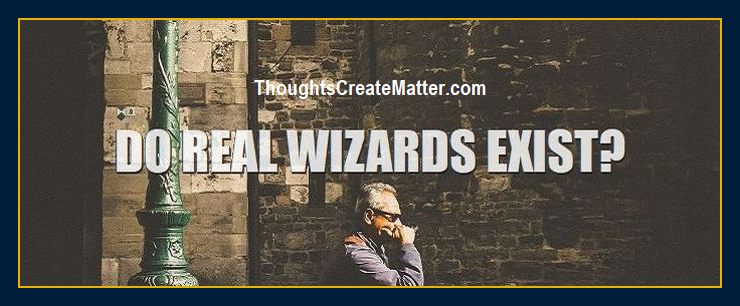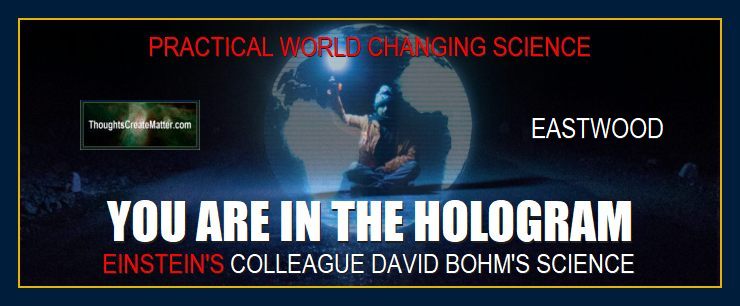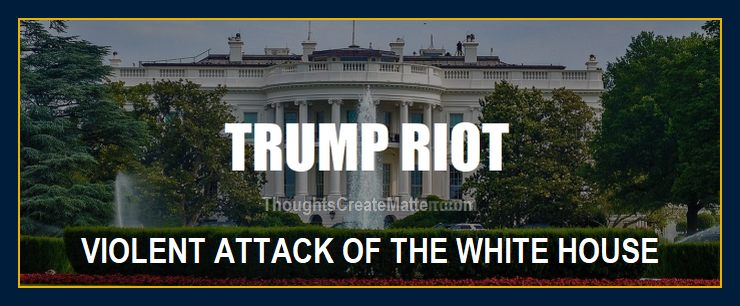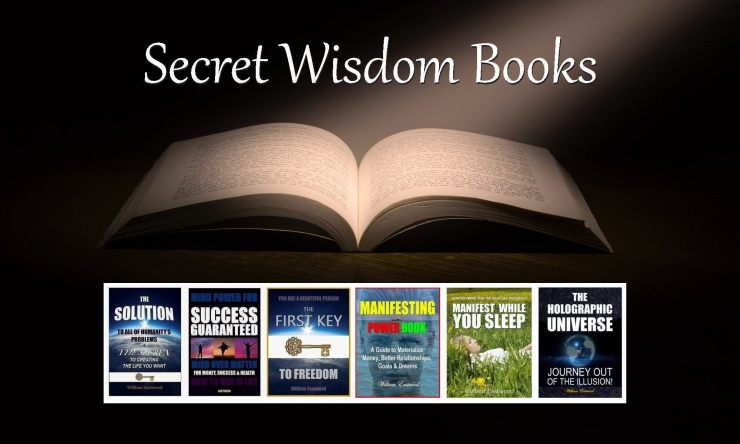 How Can I Save the Earth, Planet, World, Mankind, Myself, Everyone & All Life?
Copyright © 2021, By: William Eastwood:
Primary article concludes here.
---
FOUR SCIENTIFIC EDUCATIONAL SITES — ONE PHILOSOPHY
A singleAMAZING philosophy!
100's of articles!
4 EN websites!
They are meant to be used together.
Click between them!
At 13 years old he discovered the secrets of the universe.
Now he wants to tell you everything he has learned in his lifetime in his new book.
45

EASTWOOD
45 years of research goes into every book
Earth Network: Founder William Eastwood brings you...
A JOURNEY WE MUST ALL TAKE
William Eastwood shares future probabilities for the human race.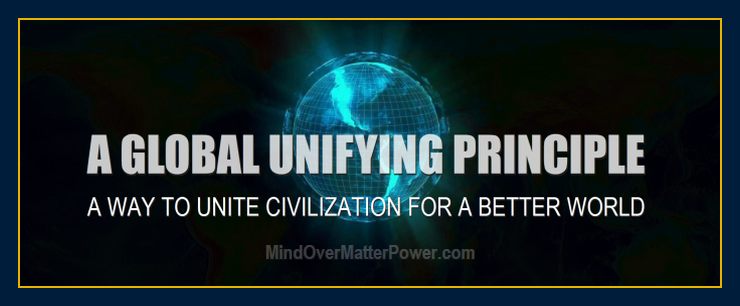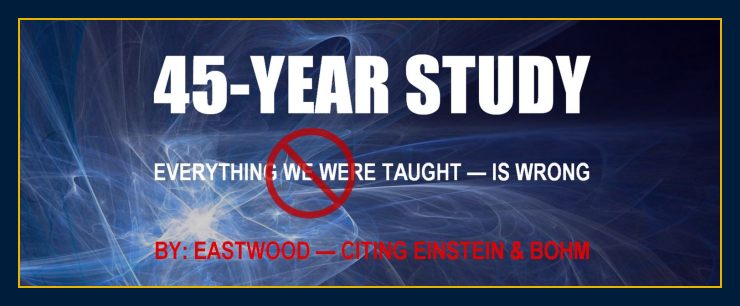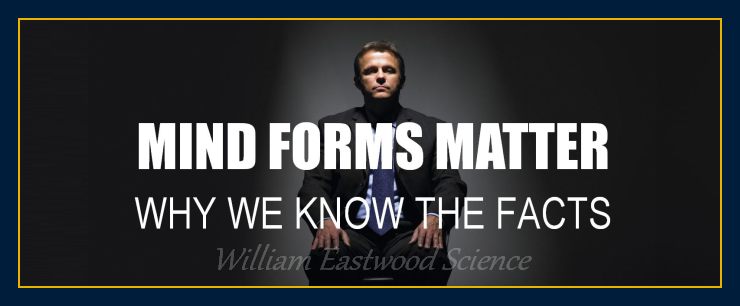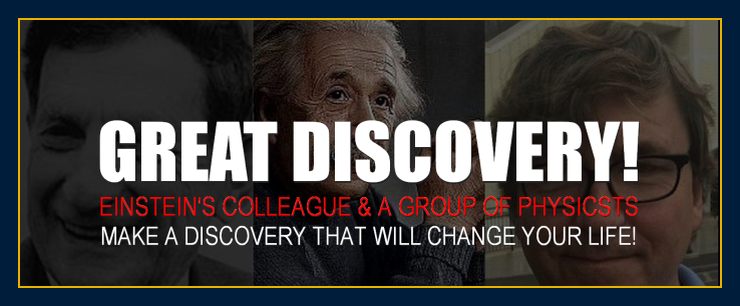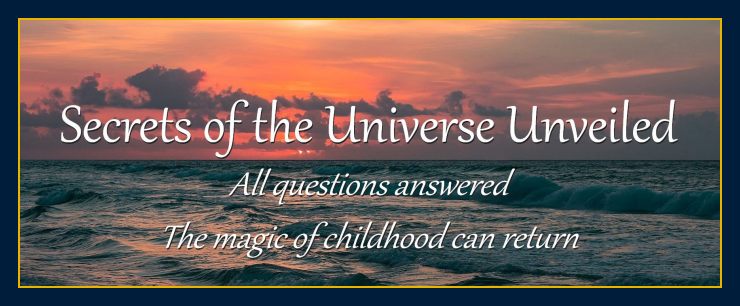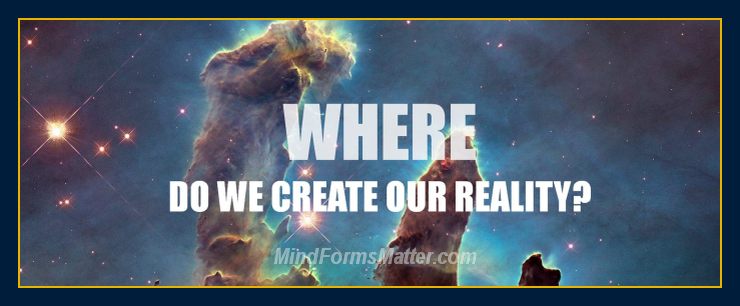 While the new theories are often attacked by holdouts, those who argue against the new findings cannot answer basic questions about the nature of reality.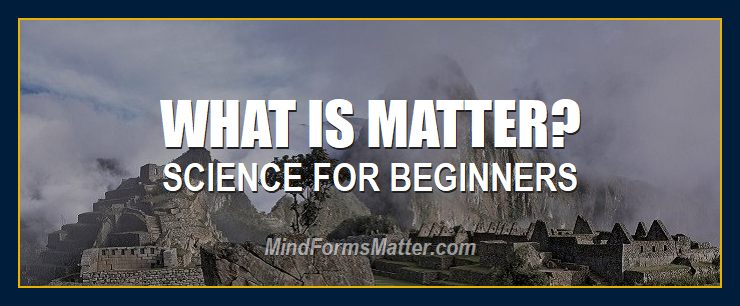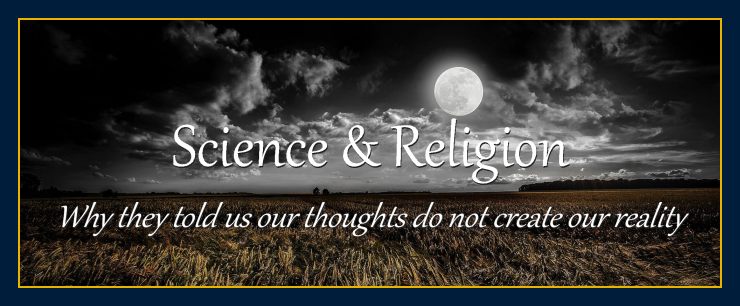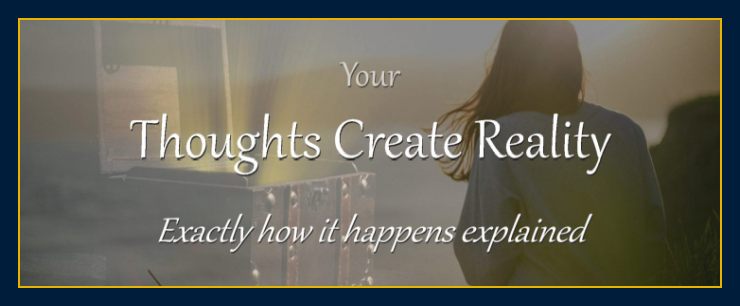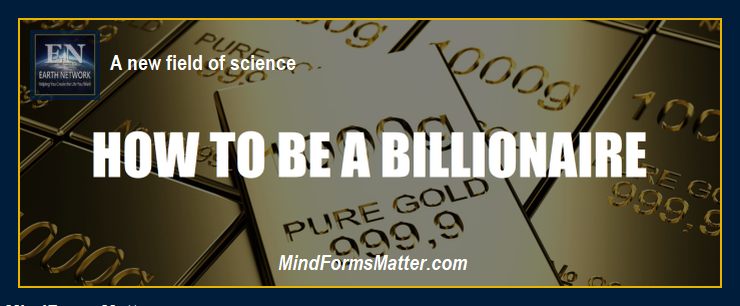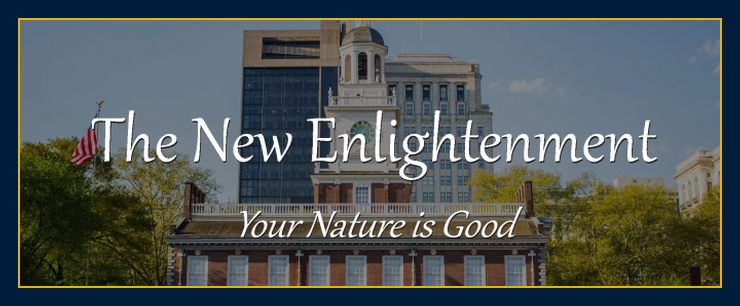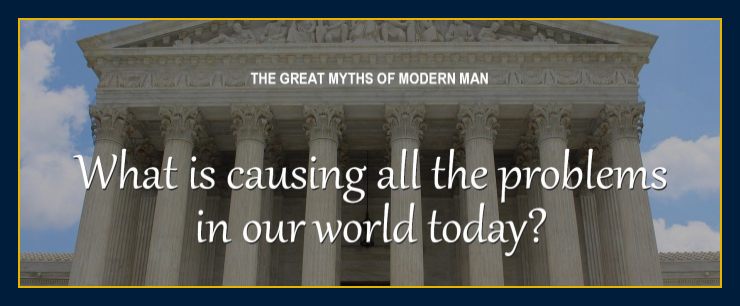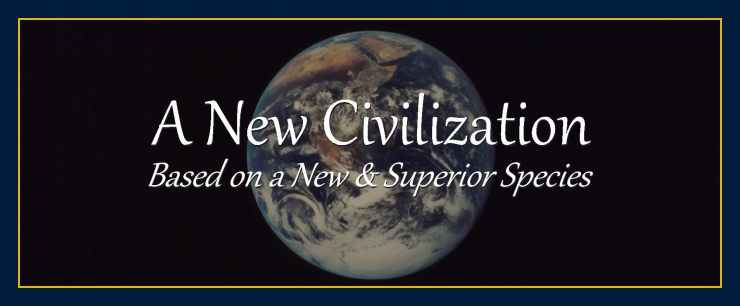 Click on the spinning globe at the top of any page to go to the day's affirmation page.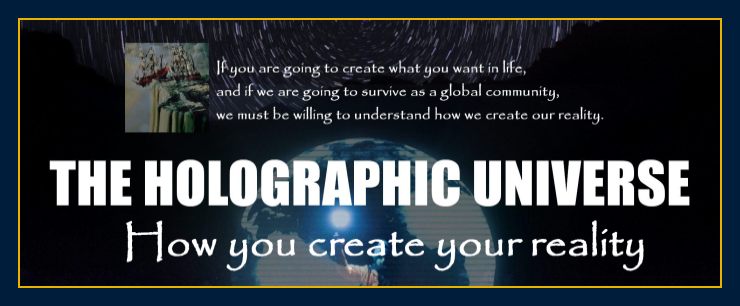 An original film.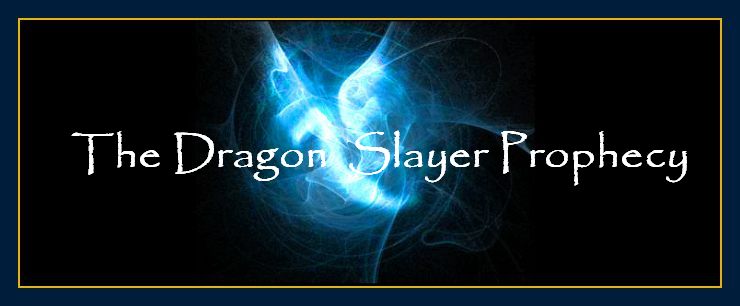 William Eastwood at age seven.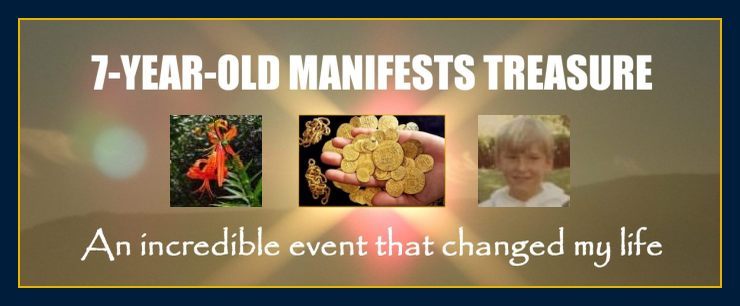 Stand for integrity and truth and we can create a new kind of civilization.
We are not just complaining.
We are not strictly theoretical.
We are engaged.
We are solving world problems.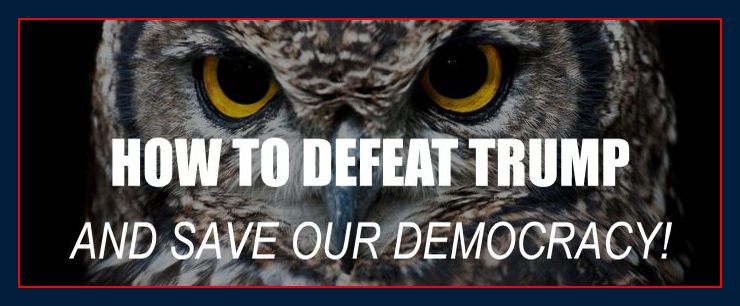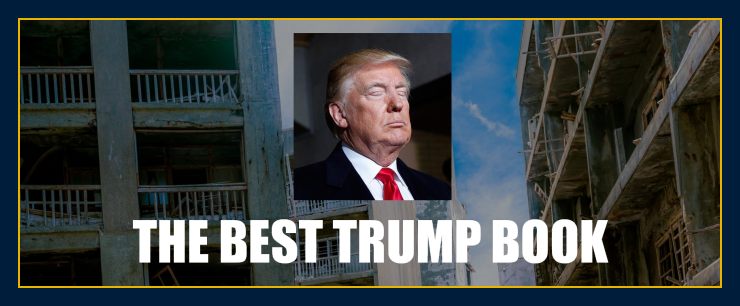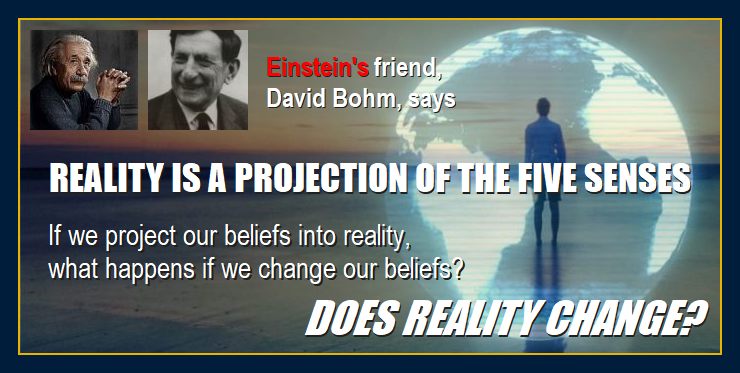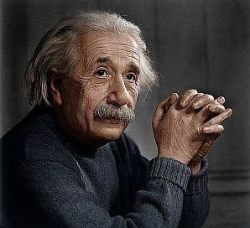 "Reality is merely an illusion, albeit a very persistent one."
― Albert Einstein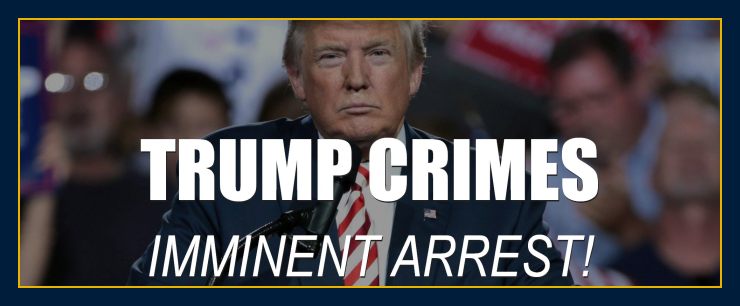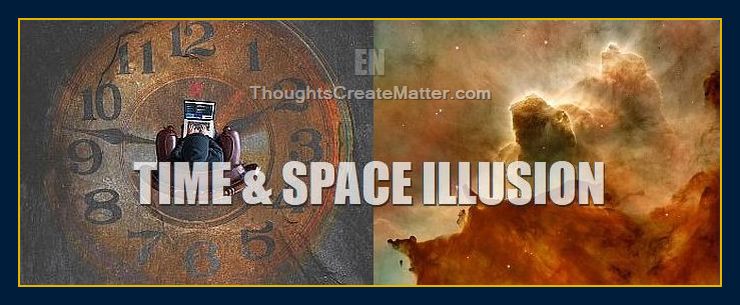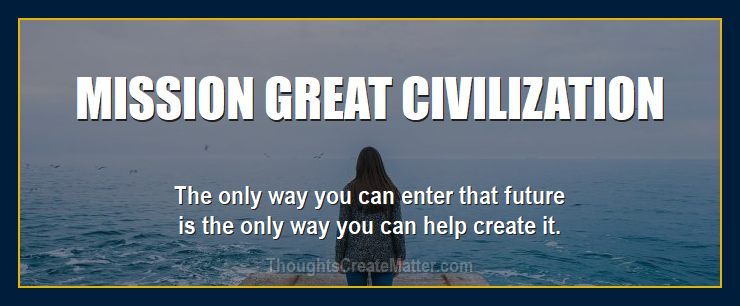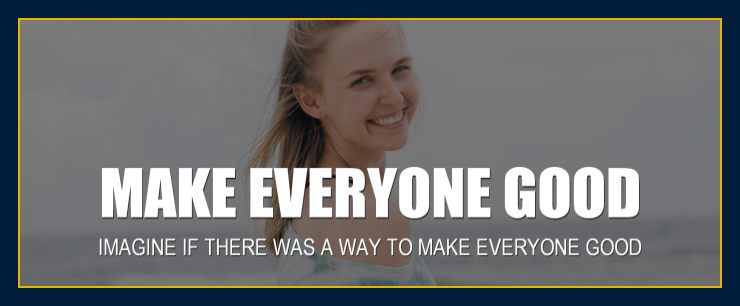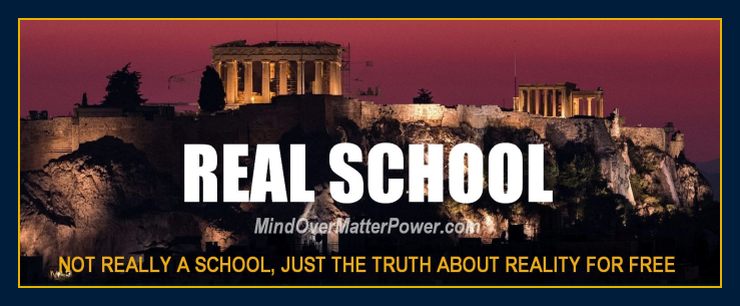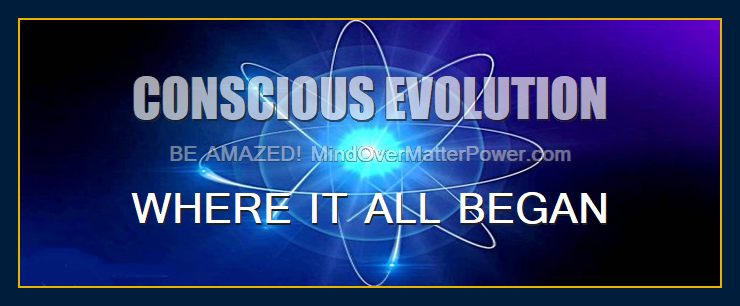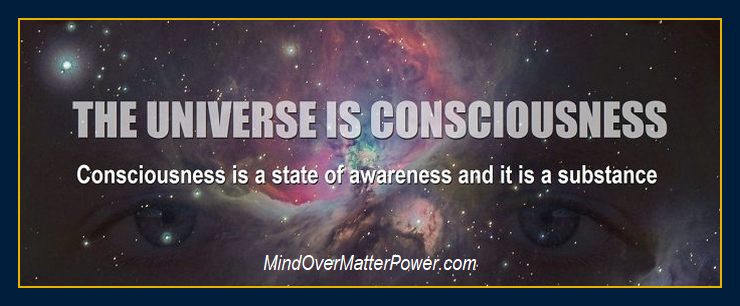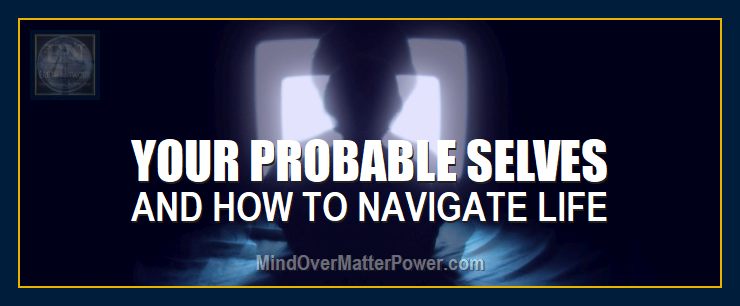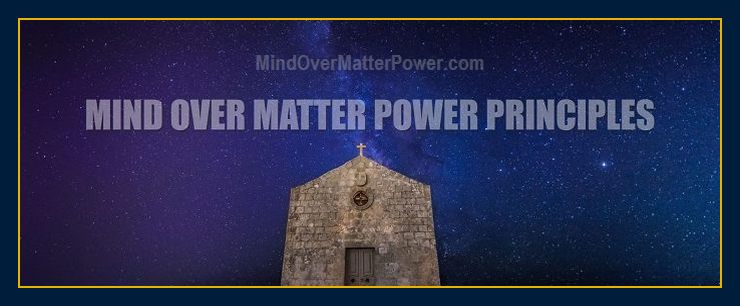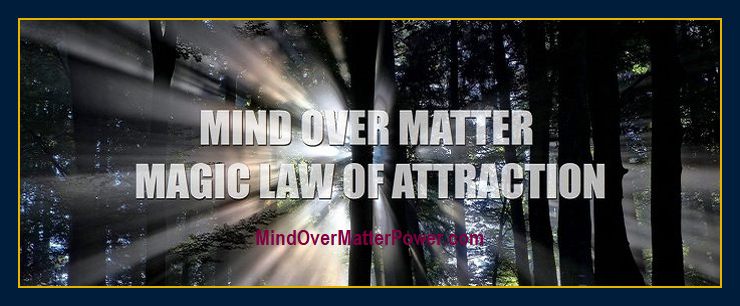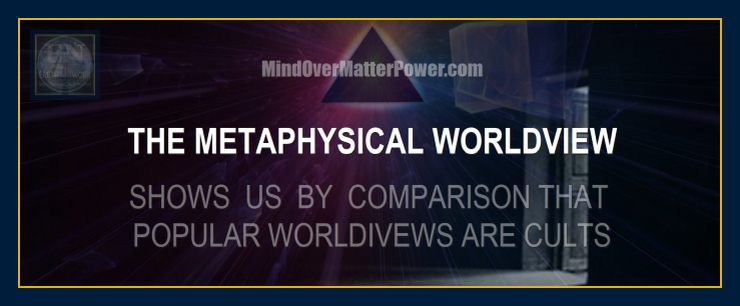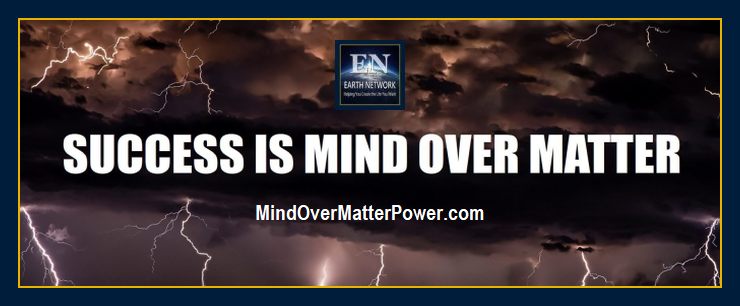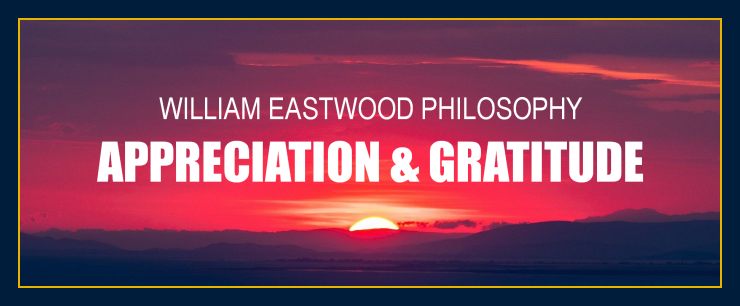 You have to be open to new ideas and learn if you want to grow in life.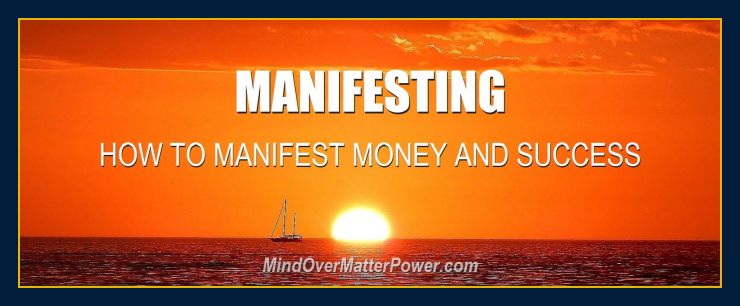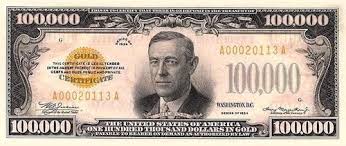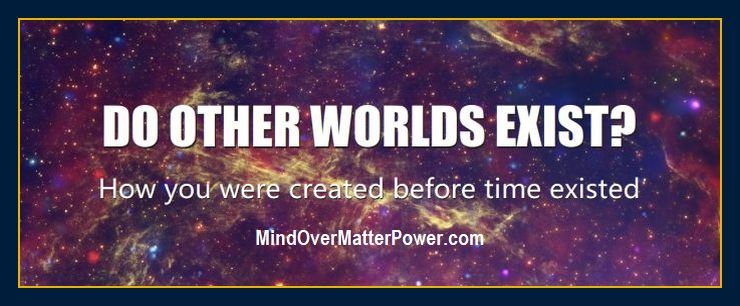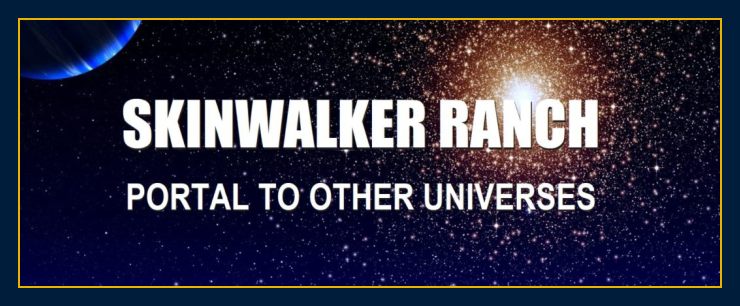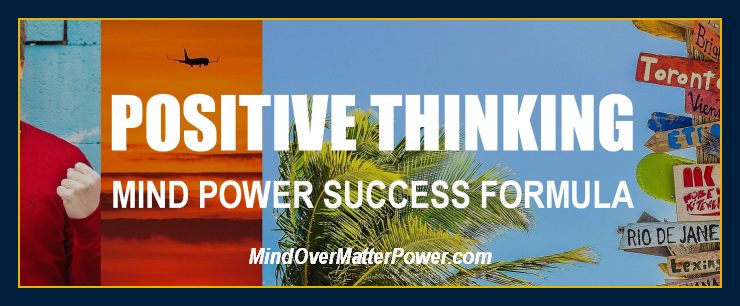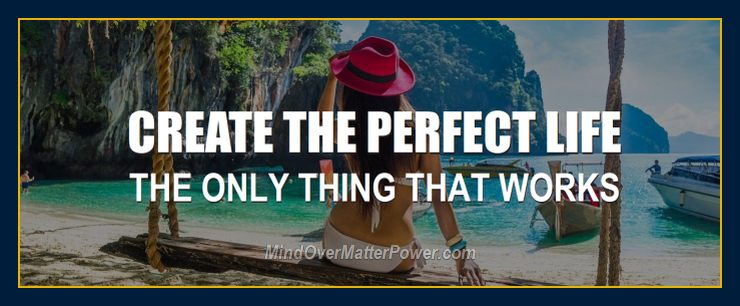 .
Additional articles on top menu.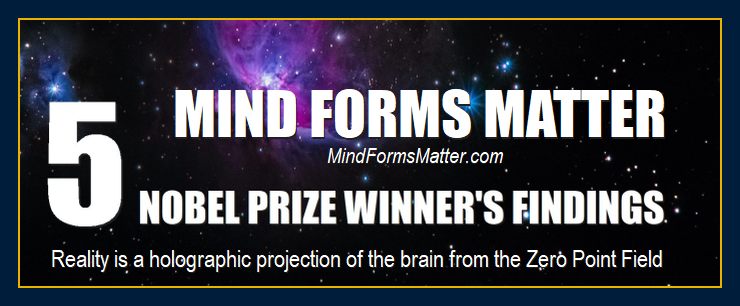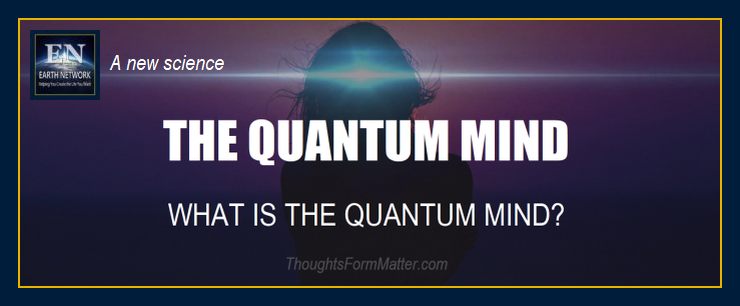 Our books allow you to make money and create  prosperity regardless of the economy or what is going on in the world around you.
The existence of probabilities is what gives you your sense of free will
---
Every time you exercise your free will you are choosing between probabilities. The famous double slit experiment in physics reveals that all paths we can take are taken, yet we can only observe one at a time.
The double slit experiment shows that an electron will take multiple paths to traverse a path from point A to point B. However, only one outcome can be physically observed.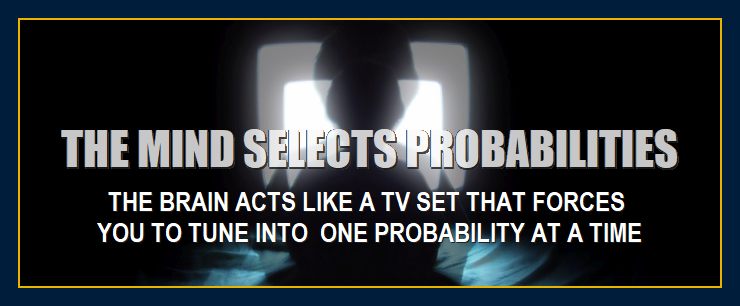 When a scientist observes "an electron," it collapses from all possible positions which the electron could occupy to a single position.
Those probable states of the electron do exist in what I call the field of probabilities. From our perspective the infinite probable paths of electrons and events are non-physical probabilities. However, from the position of a probable self (who is physical in his/her reality) you or I would be a probable self.
Learn how you can choose the most desirable probability in which anything you want in life can be created.
If you decide on doing something you know you are very good at but have not done much of, like pursuing a hobby you have neglected, you may notice that you learn very fast. This is because in another probability you have already developed the skill.
We draw skill and knowledge from probabilities all the time. I have lived my entire time on earth accordingly. We juggle probabilities every day as we make decisions and weave in and out of probabilities.
This knowledge offers us the key to manifesting anything, be it a desired skill, situation, condition, event or object.
Quantum physics is the study of life, and it is extremely simple when we look at it this way. Without the existence of probabilities, we would have no sense of free will.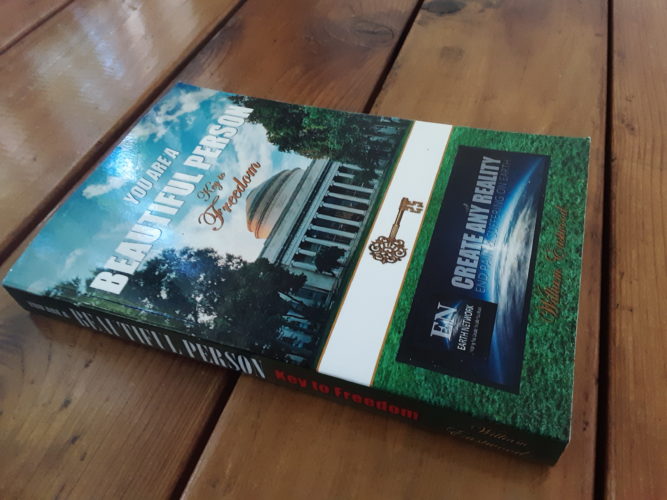 By purchasing through Lulu.com (above) you get these books DIRECTLY FROM THE MANUFACTURER and cut out the middleman! — most reliable source — fastest delivery — lowest price.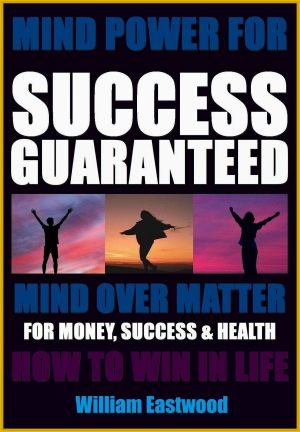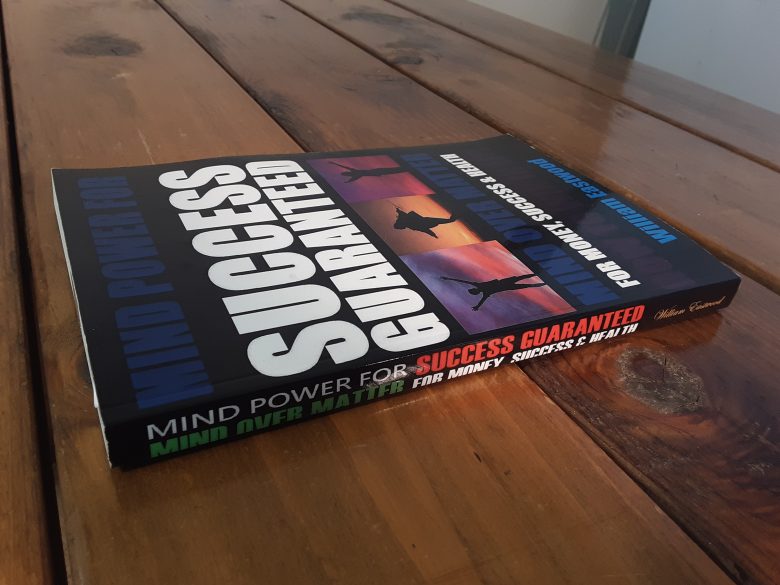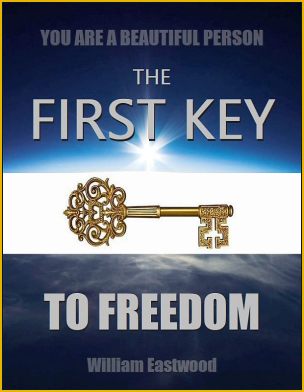 Open to any page, read a line, and it will change your whole day.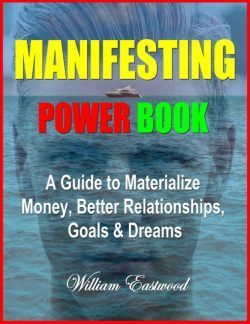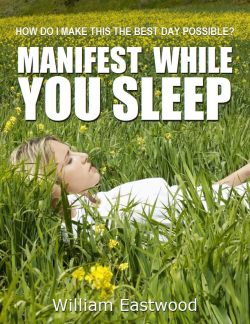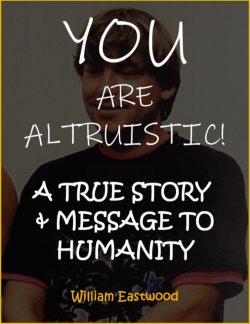 [/su_animate]
---
Click below for ThoughtsCreateMatter.com home page.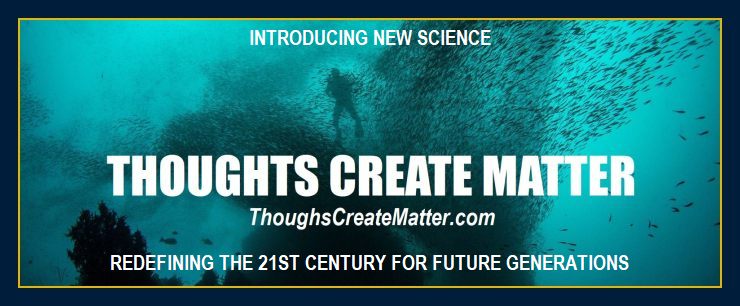 MIND OVER MATTER POWER
Get the facts from the best sites
How Your Thoughts Create Matter & Your Reality
I highly recommend thoughtscreatematter.com because it has one of the best scientific explanations, quantum mechanics and is easy reading for just about anyone.
Recommended website: Thoughts Create Matter
ALL THINGS ARE POSSIBLE!
To change any element of the movie you call life, you have to change your thinking. Altering the mind alters your life. There is no other way to change your life.
CATEGORIES: How can I save the earth and planet and world?, How can I save mankind and myself and everyone and all life? A way to solve all the world's problems., A new science from the top to change the world., How to solve environmental problems. Click on our site and books to learn more.
The concepts conveyed in this website are within these books.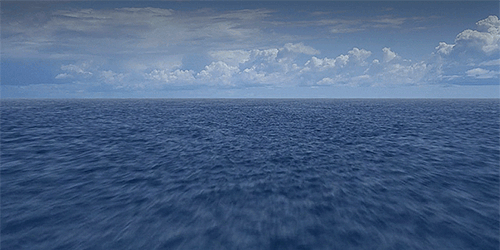 www.MindOverMatterPower.com