---

What Is Synchronicity? How Do Thoughts & Emotions Create Synchronistic Events?
---
What is synchronicity?
How do thoughts and emotions create synchronistic events?
I will answer these questions now
What is  synchronicity and how do thoughts create synchronistic events?
---
Synchronicity is when things fall into place to produce a result desired or something even better. When things work out better than expected or in amazing ways, for example, we call it synchronicity.
Your beliefs, thoughts and emotions create your reality. By focusing your thoughts and emotions on what you want you can create beneficial events and synchronicity.
Synchronicity is possible because your thoughts are composed of the same electromagnetic energy that forms events and objects. When life is a song so are events. When depression strikes so do events become morbid.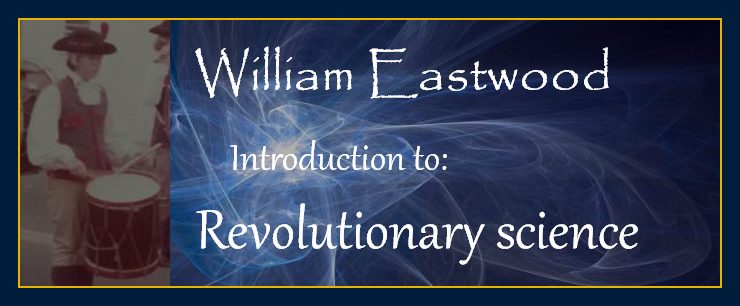 Click above to learn more
CONSCIOUSNESS IS A STATE OF MATTER: MIT
What is synchronicity or a synchronistic event in spiritual or metaphysical terms?
---
Coincidence and synchronicity are both defined as "occurrences of two or more events at one time," such as two people dancing together. The difference is that coincidence is perceived as chance or luck while synchronicity implies the presence of a deeper intelligence at work.
Learn happiness and appreciation to transform your life. You can create synchronicity with your thoughts.
Synchronicity is the manifestation of a desired event or an event of unusual meaning. A feeling of being a part of everything or having the perfect event occur indicates that you are synchronized with or in synch with the universe or your inner self.
An example of a synchronistic event
---
When I was 22 years old I called my friends on a Saturday morning. Everyone was still sleeping and so I decided to go on an adventure by myself and I drove north. I ended up in the state of Maine where I came across a 1776 home that I purchased. This is an example of a synchronistic event because what seemed negative initially (everyone was sleeping and there seemed to be nothing to do) ended up causing me to change the direction of my life. The house was what I had imagined and was exactly what I wanted.
Because I followed my intuition I created a synchronistic event that put me in a more desirable line of probabilities.
In my early twenties I then purchased three large colonial homes on the coast of the state of Maine in the U.S. with the money I made applying the principles in this article and website.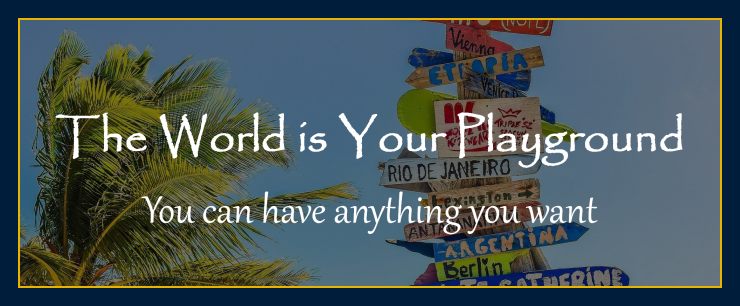 45

William Eastwood's 45-years of research brings you everything you ever wanted!
Advanced scientific audiobook — just listen and your subconscious will create what you tell it you want!
NEW RELEASE AUDIO BOOK BY WILLIAM EASTWOOD
Narrated in a state-of-the-art-sound-studio by Scott Eastwood.
Based on the advanced scientific paradigm of Albert Einstein's colleague, David Bohm and "The Solution to All of Humanity's Problems..."
This book manifests YOUR PURPOSE and YOUR DREAMS by providing a space for you to visualize what you want in life within a guided meditation. This audio book provides all the affirmations and guidance on the Earth Network websites for accelerated manifesting combined with accelerated learning. This book clears your mind of all the invisible barriers to success that you may not even be aware of that are a product of the physicalism thinking we learned growing up.
Also available in eBook format
---
The eBook is the same book. It also can be read aloud to you with most programs and apps.
Click here to get the current eBook version of "How Do I Make This the Best Day Possible? Manifest While You Sleep."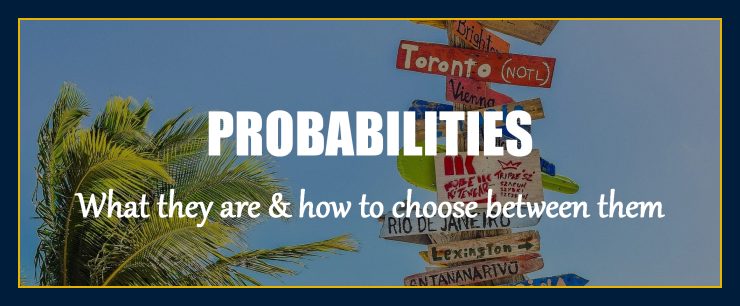 45

William Eastwood's 45-years of research brings you everything you ever wanted!
MANIFESTING POWER BOOK
---
Scroll down to continue reading article.
What is synchronicity? How do thoughts and emotions create synchronistic events?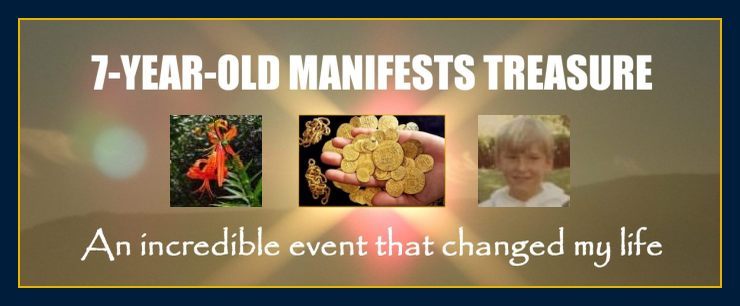 To be "in sync" is to be in a state in which two or more people or things move or happen together at the same time and speed. This can happen when the merging of the inner self and conscious self creates a sense of intuition and déjà vu.
The term déjà vu is French and means, "already seen." Those who have experienced the feeling describe it as an overwhelming sense of familiarity with something that is not consciously familiar.
You create your reality. Déjà vu indicates that you have previously seen the event because you created it on another level of consciousness in the first place.
Your beliefs create your reality, literally. Your conscious beliefs create your immediate reality. If you change your beliefs, thoughts and emotions right now, your reality will immediately begin to change. You will then experience synchronistic events.
There are plenty of noteworthy physicists who will point out the fact that quantum mechanics disproves classical physics and that our consciousness is connected to everything. Bernard d'Espagnat, for example, states that the existence of physical objects is dependent on our consciousness and that this has been proven empirically.
"The doctrine that the world is made up of objects whose existence is independent of human consciousness turns out to be in conflict with quantum mechanics and with facts established by experiment."
Scientists have used quantum mechanics to develop advanced technology, yet as a society we have not yet employed those same facts to generate a new and more factual psychology. It is time to do so.
All content, books and links on this site are based on or in agreement with the findings of quantum mechanics. The concepts presented to you here are thus much more accurate and powerful than current psychology and standard self-help methods of achievement.
Undivided wholeness , non-classical physics mind-brain science, and amazing quantum tunneling, for example, reveal that consciousness is not restricted by the laws of classical physics. Your mind is connected to everything in the universe, can bypass physical laws of cause and effect and time and space restrictions, and can permeate any seeming barrier.
QUANTUM TUNNELING NON-CLASSICAL EFFECT
Click above to learn more
How to increase synchronicity in your life
---
To create synchronicity, become as joyful as possible.

Realize that what you focus on increases.
Focus on every blessing and be grateful for everything you touch or benefit from.

Affirm what you want intermittently and when you do,  believe it has already been created.

Look for evidence of being on the high path in the form of little miracles and seeming coincidences that bring what you are asking for and surprise you with more. The more you pay attention to what is coming to you the more you create.
45

William Eastwood's 45-years of research brings you everything you ever wanted!
Success Guaranteed works like magic to create whatever you want, no matter what it is
---
45

EASTWOOD
45 years of research goes into every book
What are you going to do to change your life?
---
You will know you are advancing when things that used to make you worry do not bother you anymore and you notice little miracles every day of your life. As you delight with life and fall into joyful moods, the meaningful coincidences and synchronicities multiply and the universe delivers more than you could have ever anticipated.
Do not pretend to ignore the present condition, realize that in affirming that what you want is already true you are creating it. As past thoughts created your current situation, these new thoughts will create the new desired situation.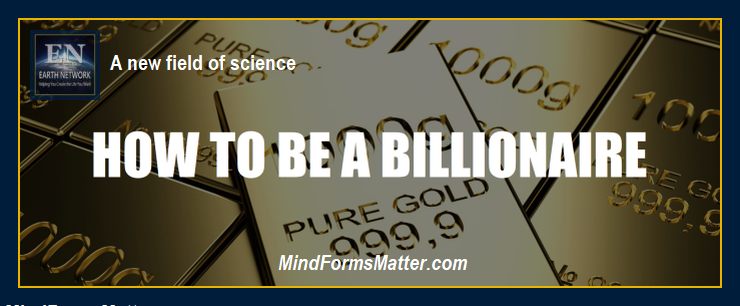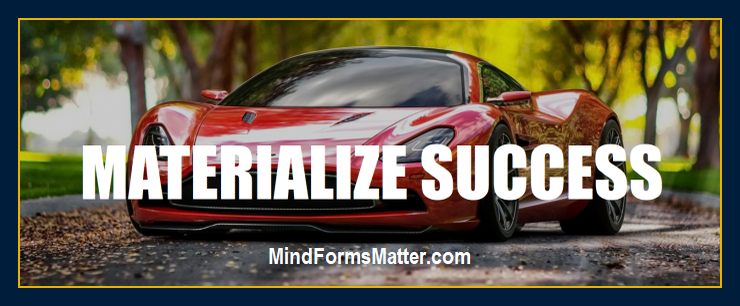 You are connected to everything
Look around you and what do you see? You see people, events and physical objects. But what is really there is an INTERCONNECTED sea of energy as quantum mechanics points out.
But how exactly are we connected to everything that seems outside of self?
Many authors would rather wrap the truth in packages of myth passed down through history, but this is not going to advance you to the level of true power.
The subconscious, as powerful as it is, is a step away from an even more powerful agency. Beyond the subconscious is a greater and more valuable source of power. This source of power is unlike the subconscious and more like the conscious mind, although much more intelligent and aware.
This agency is like a neglected magic genie ready to grant your wishes. It is not situated in an area limited by time constraints as we are.
How to escape myth and immediately attain success
The primary myth that comes out of materialism and Darwinism is that thoughts and and physical events are two distinct entities. Nothing could be more untrue.
The subconscious connects us to an even deeper level where creation takes place. This deeper level is where events are formed. It is here that your inner self is connected to the inner selves of all other people.
The inner reality where creation takes place is a psychological field connecting us to everything in the universe. From within this infinite field of consciousness telepathic connections extend to all people.
Your inner self and the inner self of others who are interested in participating in a potential synchronistic event will plan events at this level. The inner self literally has meetings with people who could fulfill your wish.
If you want to create a synchronistic event, use affirmations to affirm it has already happened and use metaphysical principles pre-live the desired event. Look for synchronistic events. Expect them.

45

William Eastwood's 45-years of research brings you everything you ever wanted!
MANIFESTING POWER BOOK
---

Understand the inherent power of your thoughts
You amplify the power of your thoughts when you keep in mind certain facts. It is most advantageous for you to internalize the fact that matter and thoughts are the same thing. From this simple emotional understanding comes power.
The world's most credible scientific evidence is right in front of us.
An explanation of how consciousness creates matter is inherent in wave-particle duality, the greatest scientific discovery of all time.

In his 1924 Ph.D. thesis and groundbreaking contributions to quantum theory, Nobel Prize winner, Louis de Broglie postulated the wave nature of electrons and suggested that all matter has wave properties. This concept is known as wave–particle duality, and forms a central part of the theory of quantum mechanics.
De Broglie's wave–particle duality is extended to all particles and the laws of nature. 
Does matter form the wave or does the wave form matter? It is pretty obvious what the answer is.
Your body's motion does not create the idea to move.
As all acts are preceded by an intent, be it on a conscious or subconscious level, all actions which form events are a result of information within the wave.
C = Ef - EQUATION Origin and Meaning
45

William Eastwood's 45-years of research brings you everything you ever wanted!
A journey that will change your life and civilization
---
45

William Eastwood's 45-years of research brings you everything you ever wanted!
Create the life you want with the book that can solve all problems, both public and private
---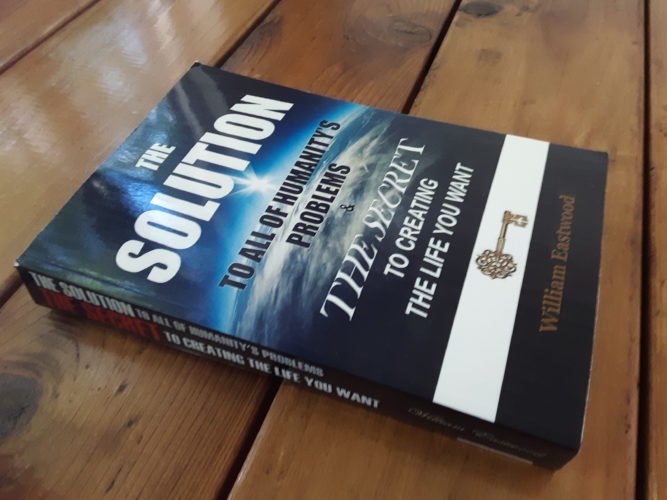 Your intuition senses approaching  synchronicity
Intuition is the conscious mind sensing what the subconscious knows about the environment.
However, not all the information transmitted to you through the subconscious is coming from the world around you. This is what our sciences and textbooks are missing entirely.
The subconscious is an in-between zone
It is a connective field. But what exactly does it connect us to? On this end it is connected to our mind. Telepathically it connects us to the environment, but what else does it connect us to? What is on the other side? That is the million-dollar question.
The subconscious is a threshold to even deeper levels which are actively producing physical reality.
Click above to learn more
Article continues below.
Your thoughts create your reality regardless of what anyone says to the contrary. Not only are our beliefs projected into events holographically, but they also filter our perception, which is why people are always convinced they are right. Our civilization is hypnotized by the strong belief that our thoughts do not create reality.
Click above to learn more
QUANTUM PHYSICS MIND-BRAIN MODEL
In your past you did not choose your thoughts as well as you do now because no one taught you that your thoughts manifest. Post-traumatic-stress syndrome is a powerful example of how our fears and negative experiences can hold on in our psyche and body. They may cause our positive thinking to be followed by frustrations and anxieties about getting what we want in life. Often this causes our thoughts to argue for our limitations, which we then manifest instead of what we were affirming.
So what do we do?
The cause of division and conflict
---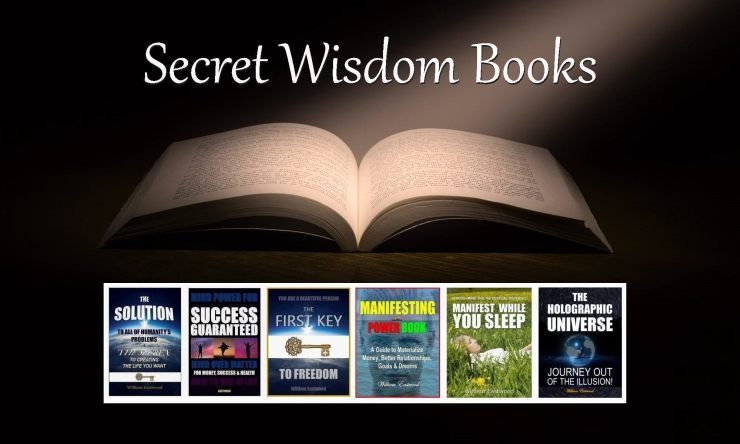 45

William Eastwood's 45-years of research brings you everything you ever wanted!
A journey that will change your life and civilization
---
The physical world is a finished product
---
Reality is formed by the inner self on inner levels of reality. Event building is not done in the subconscious.
Many self-improvement authors are correct to commend the subconscious, but that is not where all the action is. Your beliefs, assumptions, thoughts and emotions are literally transformed into matter, but this happens at a level below the subconscious.
Deeper portions of your mind literally build events from scratch from within inner reality. Electromagnetic impulses travelling out from the inner self carry instructional codes to build up a three-dimensional hologram and synchronistic events.
Synchronistic events are a product of deliberate actions on the part of an aware conscious mind much like your surface ego, but far more acute. Understanding that you build events at this level gives you a better understanding of how you create synchronistic events.
Contemplate this inner reality where you create events and try to sense it. The better acquainted you are with this level and function the better you will be at using intuition and willing synchronistic events.
The solution to the world's problems.  Your thoughts create your reality.


What is synchronicity? How do thoughts and emotions create synchronistic events?
Part two provides a list of ways to increase synchronistic events in your life.