---

What Is Synchronicity? How Thoughts & Emotions Create Synchronistic Events —

 Inner Self & Inner Reality
Generate Synchronistic Events: By Proper Focus of Attention
---
Click Image for EN founder's video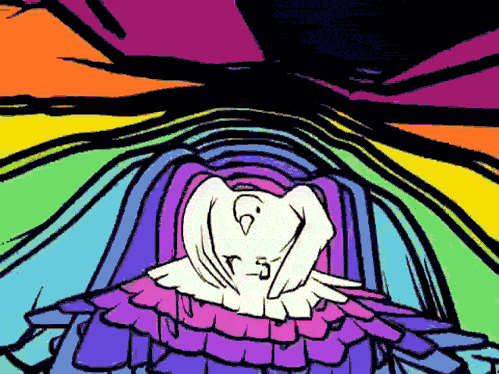 Why don't scientists believe in mind over matter?

Many top physicists do believe in mind over matter.

It is the rest of science, media and the world who do not want to listen to what they are saying.

Max Planck

Max Planck, Nobel Prize winning father of quantum mechanics says, "I regard matter as derivative from consciousness."  — The Observer, 1/25/1931

Max Tegmark of MIT

Click on the "Max Tegmark of MIT" button below to see current official confirmation from a respected physicist in the scientific community that matter is a state of consciousness.

Consciousness Is a State of Matter: MIT

The official scientific establishment as a whole does not want to admit consciousness creates matter. There is a reason why.

Early scientific instruments could not measure consciousness or quantum activity. Scientists could not prove or disprove anything about consciousness, and so they eventually assumed consciousness had nothing to do with bottom-rung reality, without proving it did not. Eventually science as a whole took the official stance that consciousness had nothing to do with bedrock reality.

Artificial Intelligence??? Sentient Consciousness

To go against the materialistic view that was adopted by the world is to threaten the entire worldview and authority of science.

Click on image to read article.

"Few realize mind forms matter because the worldview of educators, the legal and medical establishment, media and society, is based on the consensus that comes from the bias scientific establishment rather than individual physicists.

EASY BUTTON: Practical Application

Truth

You can get lost trying to understand consciousness by reading scientific articles. I offer links to some excellent scientific studies as a courtesy to you only. I know in simple terms that the physical world is a projection we each create with our own consciousness. If four people enter a room there are four rooms. I figured that out over four decades ago.

Consciousness is irreducible and is both individualized and part of an unbroken field. Quantum mechanics is the study of that field of energy. Your consciousness has very deep, eternal meaning that cannot be measured with a ruler, and so all scientific studies will miss that part of the picture.

All consciousness is of an equal, amazingly high grade; and just so you know, your personality and individuality will never be lost. Who you are will survive death. I am not a religious person, because I will add that you are also good, and most religions will say you are evil.

Ignorance is separation from truth and it is the closest thing there is to evil. Our civilization has been based on separation from truth for centuries and we therefore do not even know where we come from! That shows just how ignorant we are.

The whole of civilization has been reading reality backwards for thousands of years. You can't understand reality by looking at the physical world because that world is a consciousness hologram that you are creating. If you follow most scientists they will just get you more confused.

I provide hundreds of articles in plain English, and you don't need to be a scientist to understand any of it. Use your heart and intuition. All knowledge is within you, and you are a portion of the Divine consciousness that forms everything. You are forever safe and loved, and this will never change, not for a billion years.

For those who are interested I often begin my articles with some science because it is important to use your intellect. For something to be true it must make sense to you both intellectually and intuitively.
Click above
Consciousness Is a State of Matter: MIT
Look around you and what do you see? You see people, events and physical objects. But what is really there is an INTERCONNECTED sea of energy as quantum mechanics points out.
But how exactly are we connected to everything that seems outside of self?
Many authors would rather wrap the truth in packages of myth passed down through history, but this is not going to advance you to the level of true power.
The subconscious, as powerful as it is, is a step away from an even more powerful agency. Beyond the subconscious is a greater and more valuable source of power. This source of power is unlike the subconscious and more like the conscious mind, although much more intelligent and aware.
This agency is like a neglected magic genie ready to grant your wishes. It is not situated in an area limited by time constraints as we are.
How to escape myth & immediately attain success
The primary myth that comes out of materialism and Darwinism is that thoughts and and physical events are two distinct entities. Nothing could be more untrue.
Your beliefs create your reality, literally. Your conscious beliefs create your immediate reality. If you change your beliefs, thoughts and emotions right now, your reality will immediately begin to change.
The subconscious connects us to an even deeper level where creation takes place. This deeper level is where events are formed. It is here that your inner self is connected to the inner selves of all other people.
The inner reality where creation takes place is a psychological field connecting us to everything in the universe. From within this infinite field of consciousness telepathic connections extend to all people.
Your inner self and the inner self of others who are interested in participating in a potential synchronistic event will plan events at this level. The inner self literally has meetings with people who could fulfill your wish.
If you want to create a synchronistic event, use affirmations to affirm it has already happened and use metaphysical principles pre-live the desired event. Look for synchronistic events. Expect them.

Click on rotating earth at the top of every page for your daily affirmations.
Understand the inherent power of your thoughts
You amplify the power of your thoughts when you keep in mind certain facts. It is most advantageous for you to internalize the fact that matter and thoughts are the same thing. From this simple emotional understanding comes power.
C = Ef - EQUATION Origin and Meaning
Click above
Your intuition senses approaching  synchronicity
Intuition is the conscious mind sensing what the subconscious knows about the environment.
However, not all the information transmitted to you through the subconscious is coming from the world around you. This is what our sciences and textbooks are missing entirely.
The subconscious is an in-between zone
It is a connective field. But what exactly does it connect us to? On this end it is connected to our mind. Telepathically it connects us to the environment, but what else does it connect us to? What is on the other side? That is the million-dollar question.
The subconscious is a threshold to even deeper levels which are actively producing physical reality.
The physical world is a finished product
Reality is formed by the inner self on inner levels of reality. Event building is not done in the subconscious.
Many self-improvement authors are correct to commend the subconscious, but that is not where all the action is. Your beliefs, assumptions, thoughts and emotions are literally transformed into matter, but this happens at a level below the subconscious.
Deeper portions of your mind literally build events from scratch from within inner reality. Electromagnetic impulses travelling out from the inner self carry instructional codes to build up a three-dimensional hologram and synchronistic events.
Synchronistic events are a product of deliberate actions on the part of an aware conscious mind much like your surface ego, but far more acute. Understanding that you build events at this level gives you a better understanding of how you create synchronistic events.
Contemplate this inner reality where you create events and try to sense it. The better acquainted you are with this level and function the better you will be at using intuition and willing synchronistic events.

The solution to the world's problems.

 Your thoughts create your reality.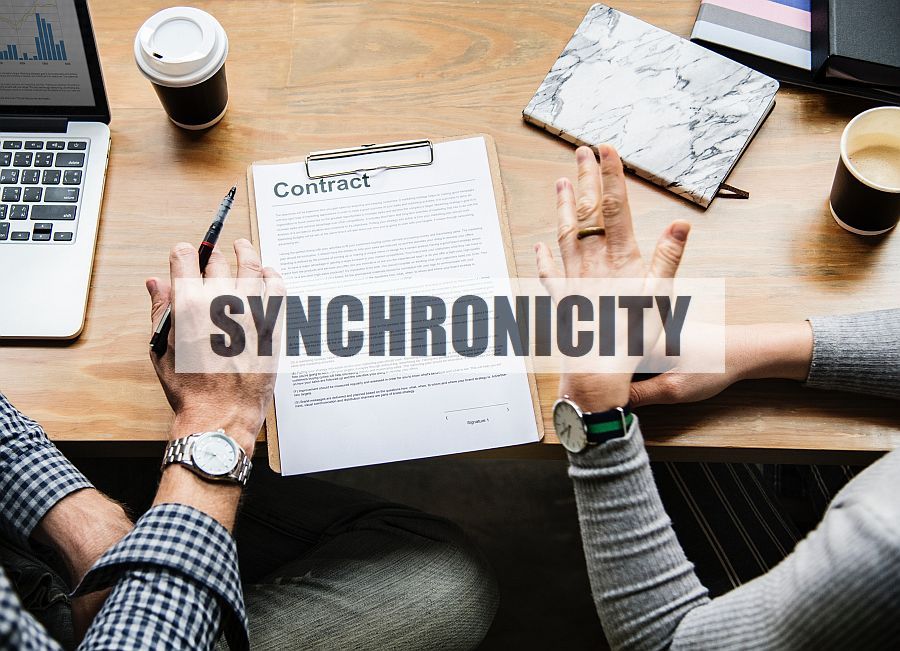 Click above
How Thoughts & Emotions Create Synchronistic Events — Inner Self & Reality
Synchronicity is natural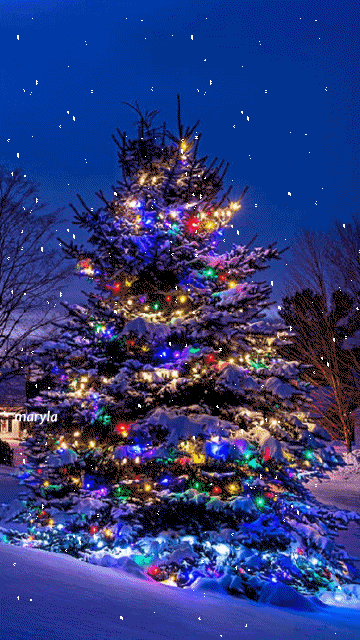 Many people report instances of synchronicity. These are unexplainable events that bring about what someone has been wishing for and creating in thought and imagination.
Fortunate events or turning points in many people's lives are the predictable result of co-creation and manifesting efforts.
Synchronicity is evidence of the guidance and active help of the inner self.
Synchronicity tends to happen when we are relying less on our own ego and more on our inner self.
The ego has no ability to make things happen on its own. When it doesn't insist on being a dictator and calling all the shots much more power and ability is available to it.
A synchronistic event can be a point in your life when you switch probabilities. Synchronistic events are the insertion of entirely new sequences of fortunate events into your life.
These are nonlinear developments that have nothing to do with cause and effect as it is currently understood.

Click above
The inner self creates your synchronicity
The inner self exists beyond the subconscious and communicates through your subconscious. Back and forth communications through the subconscious are the backbone of effective self-government.
The clearer the communication the greater the ability of the ego to achieve goals.
The subconscious is also a channel through which thoughts attain manifestation. Your beliefs, thoughts and emotions, after passing through the subconscious field, enter a deeper area where they create probable events under the direction and supervision of your inner self.
The inner self searches the vast realm of probabilities in its effort to manifest physical events that work to your advantage. It creates your wishes and desires as best in can in way that serves your overall development.
Your inner self cannot interfere with your free will, yet it is like a guardian self and is helping you every step of the way. A synchronistic event is sometimes a bridge from one probability to another deliberately planted by the inner self.
The inner self creates synchronistic events. Stories of angels and fairy godmothers are attempts to explain the actions of the inner self to protect us and grant our wishes.
Click above
We get back what we put out in thought and emotion
If you want favorable synchronistic events you must project what you want in thought and emotion.
What you put out in thought, you get back in life.
An apple seed produces apples, as a positive thought produces a positive effect and a negative thought a negative effect. Your positive thoughts and emotions are investments with compounding interest.
You get what you give, and you reap what you sow.
Your beliefs, thoughts and emotions are composed of the same energy that forms events and objects.
It is your responsibility to learn how to direct energy into constructive and beneficial forms.

Anything is possible. Create your dreams. Start today.
.

KNOW WHO YOU ARE: We need to wake-up within the dream, and enter our true life.

Help your inner self to create synchronistic events (co-creation)
You have more than just a reflective and telepathic subconscious helping you.
The inner self is you teacher and it wants to see you succeed. As soon as you make an effort to take control of your thinking and project positive thoughts and expectations your inner self is overjoyed and goes to work to encourage and help you.
Therefore, it is of utmost importance that you be aware of what you are thinking and feeling at all times and begin a program to work with your true partner and helper.
Your inner self looks out for you and directs you through probabilities so that what ultimately manifests is best for your overall fulfillment.
The inner self searches the vast realm of probabilities to select the best to meet your wishes and desires in way that best meets your overall fulfillment in the long term.
You weave in and out of and juggle probabilities constantly in order to get to where you want to go. The inner self helps you avoid getting sidetracked and detoured in the maze.
Your inner self keeps you on track.
Tenacity & perseverance
Suppose you have been living in poverty all your life but have decided to change your thoughts to change your reality. Over a period of weeks or months you think many positive thoughts around money, yet little seems to change.
You can either quit or continue until a shift occurs.
The difference between one who sees results and one who doesn't is in both his tenacity and his ability to gain the help of the inner self. Those who work with passive and active systems (both the subconscious and the inner conscious self) get the best results.
Thoughts and emotions are energy and energy is a living force that goes out into the universe and does your will. Once you have set positive energies into motion with your thoughts and emotions, the inner self gets excited and comes to your aid.
A single moment of intense joy or a vivid mental image are strong enough to rearrange your destiny.
The inner self and other positive intelligences take notice when you become positive and you become assisted in many ways. The universe then collaborates to your advantage.
The events, circumstances and the people you need to achieve your goals mysteriously show up.
You increase synchronicity by looking for it.
Simply be on the lookout for synchronistic events.
When you wake up in the morning, ask your inner self for favorable synchronistic events to occur during the day. Then keep an eye out for them.
Ways to increase synchronicity
Affirm that you expect synchronistic events.
Project that expectation into the day ahead of you.
Tell yourself that you will be on the alert for them all day long and then do it.
Have faith that something is happening in inner reality and that when the time is right you will get results.
Manifest inner activity by amplifying the feeling of internal activity.
Use positive suggestion that good things or unexpected positive developments are happening.
Intend synchronistic events that will help yourself and others (intention sets things in motion, and altruistic intention has uninhibited universal power).
Intend to build a stronger connection with your inner self through listening skills and intuition.
Intend to remember your dreams.
Create a dream log and learn to study and interpret your dreams and the messages they contain.
Click above
You have whatever you want in life. You can also want good things for people, like a global humanitarian assistance program.
William Eastwood WORLD SOLUTIONS
When you sincerely want to help people, you manifest those probabilities. You become synchronized with the intent of your inner self and Universal Consciousness.
The power of the entire universe is always helping you, but since the universe is inclined to positive developments anything positive has more power to manifest.
Making these efforts will increase synchronistic events in your life, increase communication with your inner self and will begin to transform your entire existence.
THE SOLUTION TO ALL OF HUMANITY'S PROBLEMS & The Secret to Creating the Life You Want
PROSPERITY VIDEO & DROPBOX LIBRARY
Click on image to view prosperity video!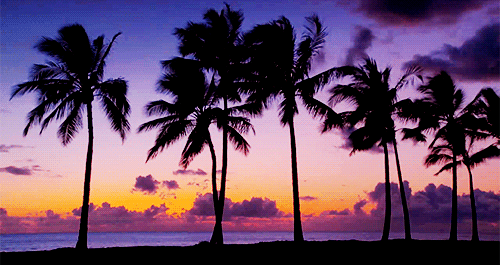 Repeat affirmations while watching more videos to manifest superior wealth.

Altruistic Movement Redirect Civilization


Your own personal  METAPHYSICAL LIBRARY!

The drop-down boxes & buttons lead you to profound & amazing metaphysical insights. The Solution to Problems. Manifest Unlimited Money.
---
Click on the drop-down boxes to find the information you need.
Click above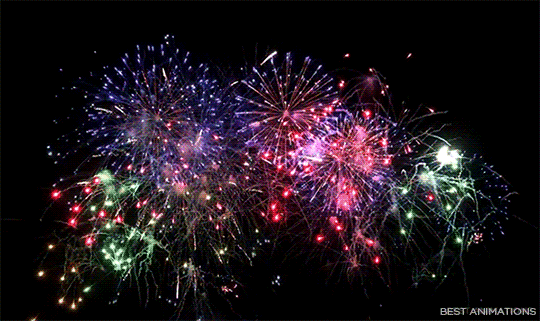 What Is Synchronicity? How Thoughts & Emotions Create Synchronistic Events.

Inner Self & Reality
© Copyright 2019, By: William Eastwood.
Everything you need to know to create the life you want!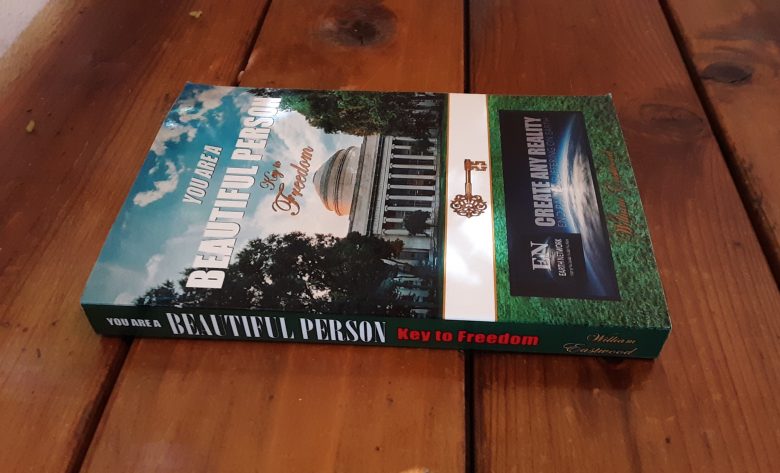 You Are a Beautiful Person
- Key to Freedom
By the author of all website articles.
6" by 9" paperback: 358 pages.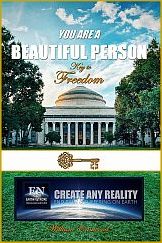 Reveals how you can manifest any reality you desire.
Put an end to all your limitations & acquire the knowledge you need to create all your desires. The best of everything includes the full range of subjects in the four EN websites. A lifetime worth of learning, and all of William Eastwood's teachings.
If you follow the masses, you will be as a sheep led off a cliff by the great myths of modern man. Do not throw your happiness and potential away! Life is too precious.
RESEARCHING CONSCIOUSNESS SINCE 1975

Achieve all your aspirations with

POWERFUL

EN books
EARTH NETWORK BOOKS By William Eastwood

Anything is possible. Create your dreams. Start today!..

KNOW WHO YOU ARE: We need to wake-up within the dream, and enter our true life.

Anything is possible.

Create your dreams. Start today!
.

THE SECRETS OF THE UNIVERSE UNVEILED: A sample of chapter one of the EN course.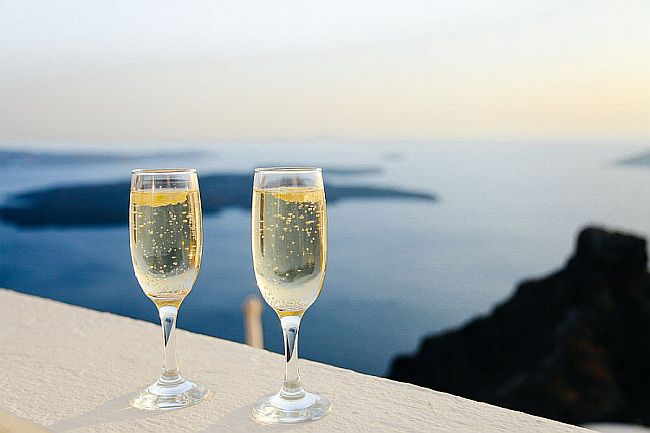 ---
Categories: Mind Over Matter Facts on How to Create Synchronicity – Your Most Powerful Way to Achieve Success! Reality is formed by the inner self on inner levels of reality. How to create synchronicity and synchronistic events. The inner self is the source of synchronistic events and creates synchronicity. How your thoughts create matter reality & life. Learn how my mind forms matter reality & universe. How to build a stronger connection with your inner self and listen to and develop intuition. What you put out or project in thinking you get back in life. Consciousness forms & creates matter reality & existence. How I can create success synchronicity with my mind & thoughts.
What Is Synchronicity? How Thoughts & Emotions Create Synchronistic Events.

Inner Self & Reality
Thoughts and emotions are energy and energy is a living force that goes out into the universe and does your will. Once you have set positive energies into motion with your thoughts and emotions, the inner self gets excited and comes to your aid.