---

What Is Synchronicity? How Thoughts & Emotions Create Synchronistic Events — Inner Self & Inner Reality
---
What is synchronicity or a synchronistic event in spiritual or metaphysical terms?
Coincidence and synchronicity are both defined as "occurrences of two or more events at one time," such as two people dancing together. The difference is that coincidence is perceived as chance or luck while synchronicity implies the presence of a deeper intelligence at work.
Your thoughts are composed of the same electromagnetic energy that forms events and objects. Learn how to create success synchronicity with your thoughts & create your desires the easy way.
Synchronicity is the manifestation of a desired event or an event of unusual meaning. A feeling of being a part of everything or having the perfect event occur indicates that you are sychronized with or in synch with the universe or your inner self.
To be "in sync" is to be in a state in which two or more people or things move or happen together at the same time and speed. This can happen when the merging of the inner self and conscious self creates a sense of intuition and déjà vu.
The term déjà vu is French and means, "already seen." Those who have experienced the feeling describe it as an overwhelming sense of familiarity with something that is not consciously familiar.
You create your reality. Déjà vu indicates that you have previously seen the event because you created it on another level of consciousness in the first place.
Your beliefs create your reality, literally. Your conscious beliefs create your immediate reality. If you change your beliefs, thoughts and emotions right now, your reality will immediately begin to change. You will then experience synchronistic events.
Click above to learn more
How to increase synchronicity in your life
To create synchronicity, become as joyful as possible.

Realize that what you focus on increases.
Focus on every blessing and be grateful for everything you touch or benefit from.

Affirm what you want intermittently and when you do,  believe it has already been created.

Look for evidence of being on the high path in the form of little miracles and seeming coincidences that bring what you are asking for and surprise you with more. The more you pay attention to what is coming to you the more you create.
You'll know you are advancing when things that used to make you worry do not bother you anymore and you notice little miracles every day of your life. As you delight with life and fall into joyful moods, the meaningful coincidences and synchronicities multiply and the universe delivers more than you could have ever anticipated.
Do not pretend to ignore the present condition, realize that in affirming that what you want is already true you are creating it. As past thoughts created your current situation, these new thoughts will create the new desired situation.
You are connected to everything
Look around you and what do you see? You see people, events and physical objects. But what is really there is an INTERCONNECTED sea of energy as quantum mechanics points out.
But how exactly are we connected to everything that seems outside of self?
Many authors would rather wrap the truth in packages of myth passed down through history, but this is not going to advance you to the level of true power.
The subconscious, as powerful as it is, is a step away from an even more powerful agency. Beyond the subconscious is a greater and more valuable source of power. This source of power is unlike the subconscious and more like the conscious mind, although much more intelligent and aware.
This agency is like a neglected magic genie ready to grant your wishes. It is not situated in an area limited by time constraints as we are.
How to escape myth & immediately attain success
The primary myth that comes out of materialism and Darwinism is that thoughts and and physical events are two distinct entities. Nothing could be more untrue.
The subconscious connects us to an even deeper level where creation takes place. This deeper level is where events are formed. It is here that your inner self is connected to the inner selves of all other people.
The inner reality where creation takes place is a psychological field connecting us to everything in the universe. From within this infinite field of consciousness telepathic connections extend to all people.
Your inner self and the inner self of others who are interested in participating in a potential synchronistic event will plan events at this level. The inner self literally has meetings with people who could fulfill your wish.
If you want to create a synchronistic event, use affirmations to affirm it has already happened and use metaphysical principles pre-live the desired event. Look for synchronistic events. Expect them.


Understand the inherent power of your thoughts
You amplify the power of your thoughts when you keep in mind certain facts. It is most advantageous for you to internalize the fact that matter and thoughts are the same thing. From this simple emotional understanding comes power.
The world's most credible scientific evidence is right in front of us.
An explanation of how consciousness creates matter is inherent in wave-particle duality, the greatest scientific discovery of all time.

In his 1924 Ph.D. thesis and groundbreaking contributions to quantum theory, Nobel Prize winner, Louis de Broglie postulated the wave nature of electrons and suggested that all matter has wave properties. This concept is known as wave–particle duality, and forms a central part of the theory of quantum mechanics.
De Broglie's wave–particle duality is extended to all particles and the laws of nature. 
Does matter form the wave or does the wave form matter? It is pretty obvious what the answer is.
Your body's motion does not create the idea to move.
As all acts are preceded by an intent, be it on a conscious or subconscious level, all actions which form events are a result of information within the wave.
C = Ef - EQUATION Origin and Meaning
Click above to learn more
Your intuition senses approaching  synchronicity
Intuition is the conscious mind sensing what the subconscious knows about the environment.
However, not all the information transmitted to you through the subconscious is coming from the world around you. This is what our sciences and textbooks are missing entirely.
The subconscious is an in-between zone
It is a connective field. But what exactly does it connect us to? On this end it is connected to our mind. Telepathically it connects us to the environment, but what else does it connect us to? What is on the other side? That is the million-dollar question.
The subconscious is a threshold to even deeper levels which are actively producing physical reality.
Click above to learn more
Article continues after book list.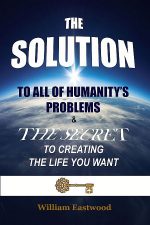 Click above to learn more
Click above to learn more
Click above to learn more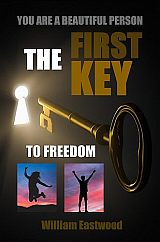 Click above to learn more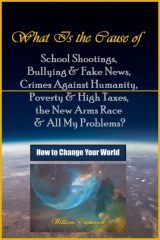 Click above to learn more
Click above to learn more
Click above to learn more
Click above to learn more
Click above to learn more
Click above to learn more
Click above to learn more
The physical world is a finished product
Reality is formed by the inner self on inner levels of reality. Event building is not done in the subconscious.
Many self-improvement authors are correct to commend the subconscious, but that is not where all the action is. Your beliefs, assumptions, thoughts and emotions are literally transformed into matter, but this happens at a level below the subconscious.
Deeper portions of your mind literally build events from scratch from within inner reality. Electromagnetic impulses travelling out from the inner self carry instructional codes to build up a three-dimensional hologram and synchronistic events.
Synchronistic events are a product of deliberate actions on the part of an aware conscious mind much like your surface ego, but far more acute. Understanding that you build events at this level gives you a better understanding of how you create synchronistic events.
Contemplate this inner reality where you create events and try to sense it. The better acquainted you are with this level and function the better you will be at using intuition and willing synchronistic events.
The solution to the world's problems.  Your thoughts create your reality.


Part two provides a list of ways to increase synchronistic events in your life.