---
The author of this article, William Eastwood, worked for a Yale University professor on a secret invention at a private research and development facility at age 13. This is documented in the public record.
Eastwood's 45 year study / 25 books reveal that intensity, conditions and other factors determine when your thoughts are projected into events. He has a daily post to help you create the life you desire.
Founder of:
Internal Science.
International Philosophy.
The Inner UN.
The Altruistic Movement.
"C = Ef = M"
Manifesting Probabilities: Manifest Probable Self-image, Self-esteem, Confidence & Success
---
How do I manifest probabilities?
How do I manifest a probable self-image, self-esteem, confidence or success?
I will answer these questions now.
How do I manifest probabilities?
---
You automatically manifest probabilities in the same way you breath. It may sound difficult, but manifesting desirable probabilities happens automatically when you apply any kind of positive thinking or metaphysical principle correctly.
The present moment is an intersection of probabilities. Any thoughts you have will alter which probabilities you are drawing from to create the events you are experiencing.
Three books that can help you:
NOW AVAILABLE
Published June 11th, 2023.
45

years of research goes into every publication
MANIFESTING POWER BOOK
---
45

years of research goes into every book
Success Guaranteed works like magic to create whatever you want, no matter what it is
---
Lulu.com is the book manufacturer with the most up to date version of the book. Distributors such as Amazon, may be carrying older versions.
 How to move from hell to paradise
---
Our most effective tool to manifest is an audiobook you just listen to during the day or before you go to sleep, and the law of attraction does the rest.
The habit of thinking in affirmations will serve you for the rest of your life.
If you do not change your mental and emotional habits, little is going to help you. Working harder will just make your situation worse.
There is a much easier way...
---
The eBook is the same book. It also can be read aloud to you with most programs and apps.
"How Do I Make This the Best Day Possible? Manifest While You Sleep."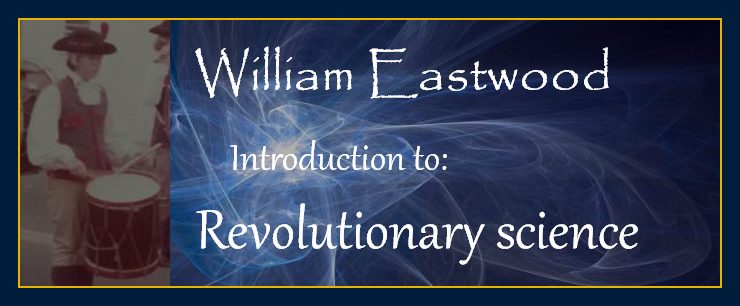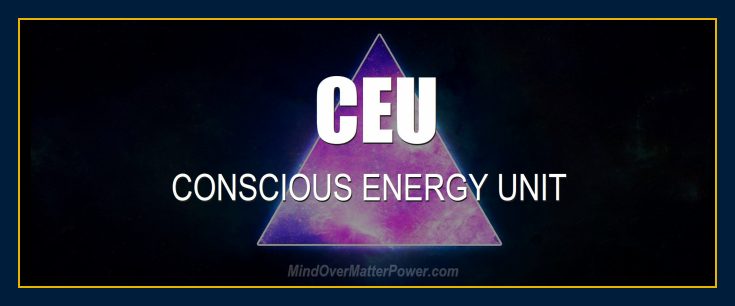 When we learn, we always begin with the basics and move toward more advanced applications. The first concept to understand is that both matter and thoughts are composed of electromagnetic energy. Thus, any thought you have will affect what manifests as your experience, conditions and objects.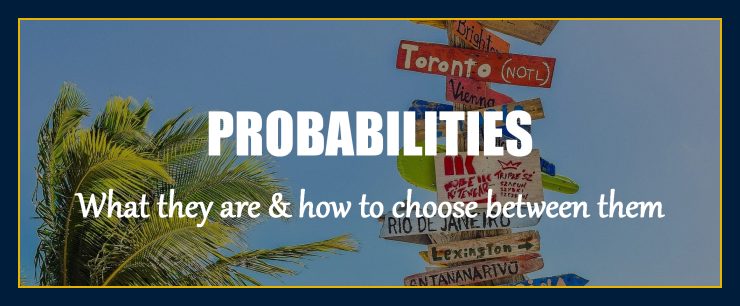 Click above to learn more
Amount of observation affects matter
Manifesting probabilities for success and confidence
---
You exist at the center of an unlimited web of probabilities. Your beliefs and your slightest thought or emotion in your present moment affects past, present and future probabilities.
You can manifest a probable self-image, self-esteem, confidence and success when you understand that you can. It helps considerably if you operate with comprehension of manifesting probabilities in non-lineal time.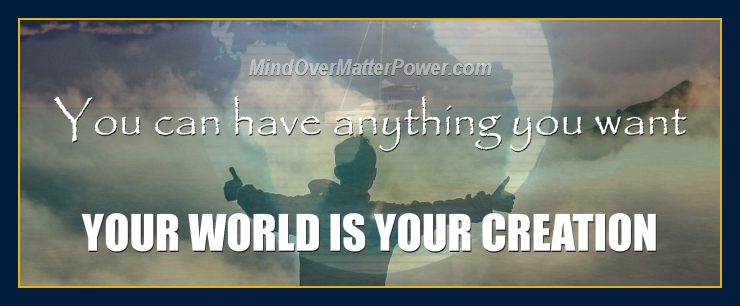 An example of changing probabilities and synchronicity
---
When I was 22 years old I called my friends on a Saturday morning. Everyone was still sleeping and so I decided to go on an adventure by myself and I drove north. That decision altered probabilities. I ended up in the state of Maine where I came across a 1776 home that I purchased.
I entered a new line of probability by following my intuition to travel north. My inner self guided me to what I wanted. A synchronistic event occurred and my life changed.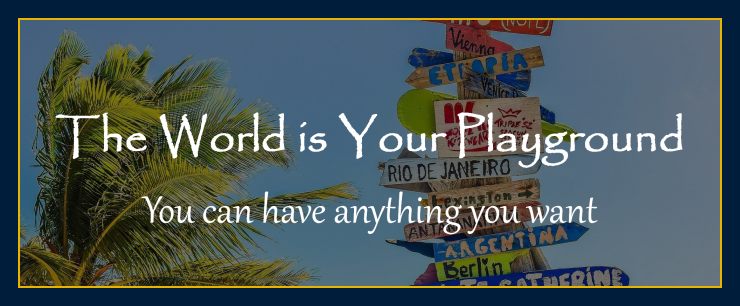 Scroll down to continue reading article.
FREE

ARTICLES ON OUR 5 SITES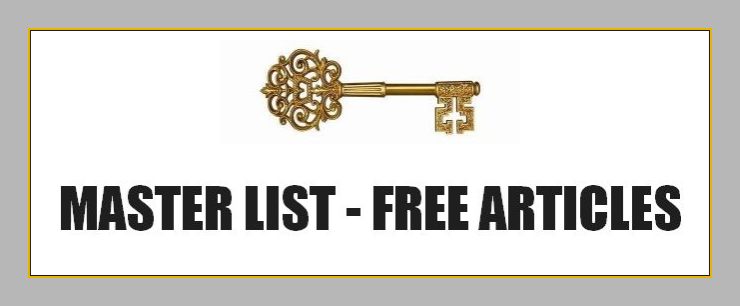 Manifesting probabilities. Manifest a probable self-image, self-esteem, confidence and success.
If you mentally tell yourself that you do not have enough money, your job does not pay enough, your boss is a jerk, you are too shy, or whatever, you are creating that as your reality. Read our other articles if this is a new concept to you.
How you look at something changes what you look at.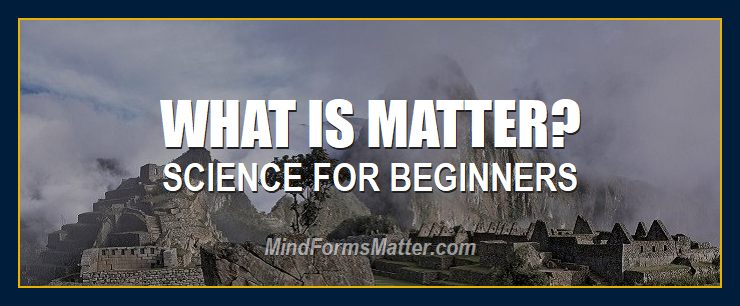 Click above to learn more
The ideal self you aspire to be already exists. You have already solved your problems and achieved total success in other probabilities. There is no time, and all realities exist now. You select elements from them in your present point of power by what you think and feel.
I am not speaking symbolically. Your presidential self is not just an idea, it exists within you now.
EINSTEIN'S BELIEFS REGARDING TIME
There are many variations of your identity within you. Every thought affects your probable past and future selves in this life, reincarnational and other simultaneous selves.
Beliefs and affirmations will draw elements of probable selves and their abilities into your current experience. Some of those probable selves are very advanced and powerful.
You can draw the reality of anything you want into your current self and reality through various manifesting methods. You can do it simply by focusing on what you want to create.
Tell yourself that you are already rich and successful.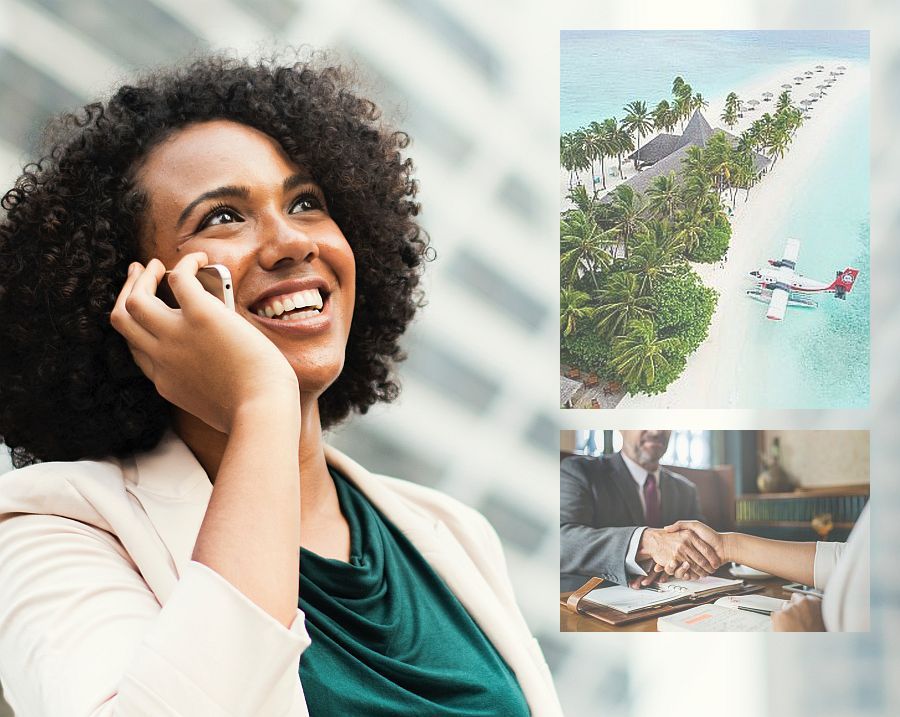 How to escape myth and immediately attain success
The primary myth that comes out of materialism and Darwinism is that thoughts and and physical events are two distinct entities. Nothing could be more untrue.
Your beliefs create your reality, literally. Your conscious beliefs create your immediate reality. If you change your beliefs, thoughts and emotions right now, your reality will immediately begin to change.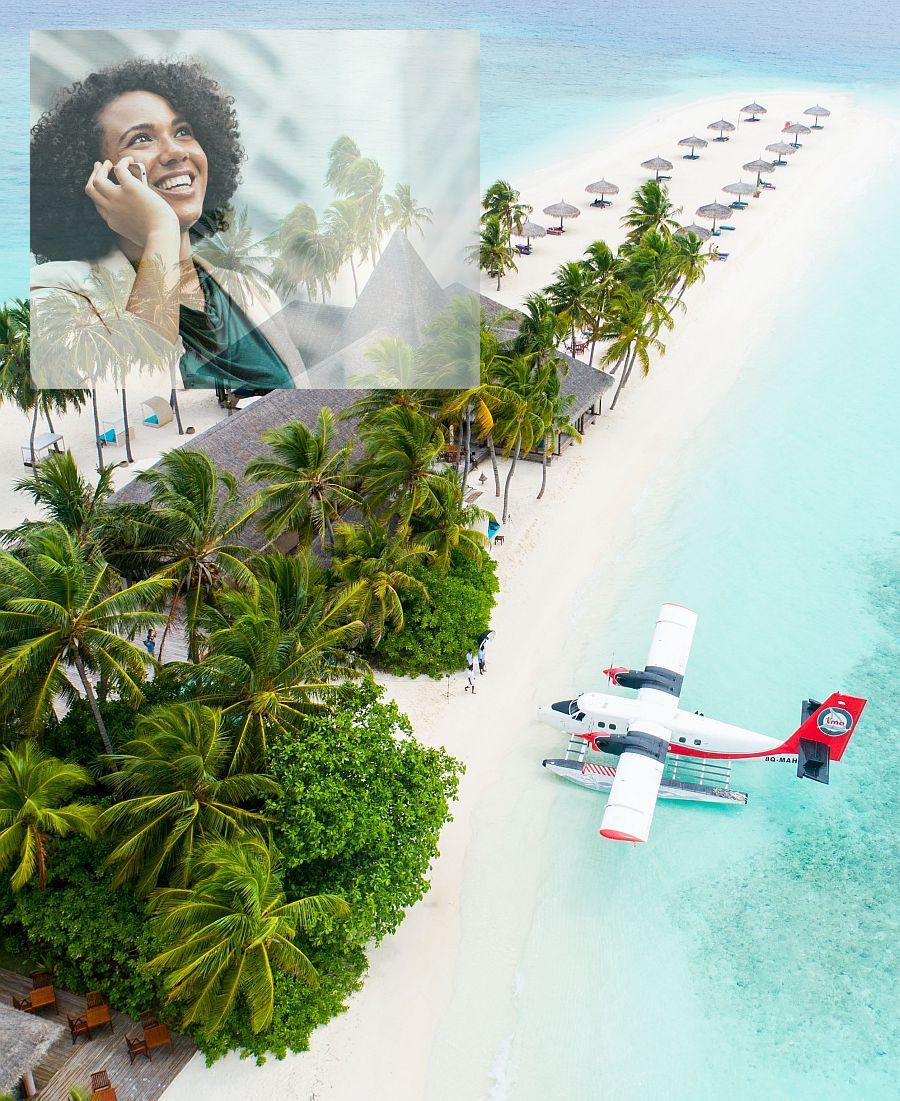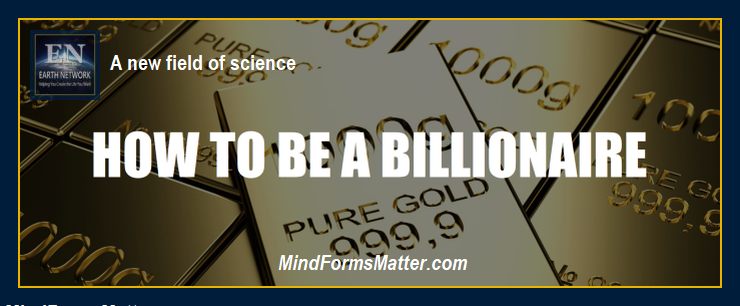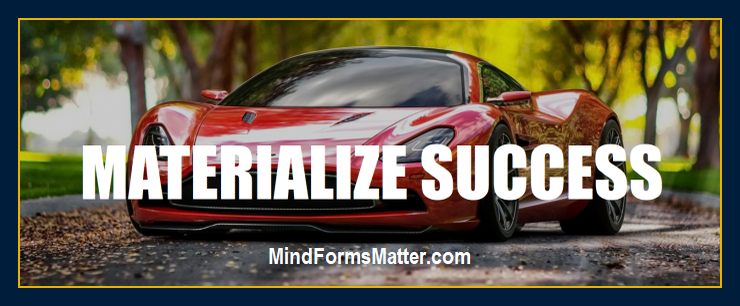 Manifesting probabilities. Manifest a probable self-image, self-esteem, confidence and success.
Low self-esteem to confident person overnight
---
As an example of how to apply this principle, imagine that you have low self-esteem and/or social anxiety. The first thing you must do is realize that high self-esteem already exists within your being.
You can connect with inner portions of your identity which already possess high self-esteem. Probable selves and identities exist within you which are highly confident. Inner portions of yourself are adept socially and possess high self-esteem.
When you try to change yourself based on a firm belief in the problem you are trying to fix, your focus on the problem (and your belief in it) can work against what you are trying to achieve. Every time you think to yourself that you are not already what you want to be you bury yourself a little deeper.
The problem is your focus on "the problem." Therefore, the effort entailed in trying to change just reinforces the idea that there is a problem. It reinforces the belief that you are not already what you want to be.
That belief is the problem because that belief is what is manifesting the low self-esteem or social anxiety problem.
The idea that you are not already what you want to be is the problem because your beliefs form your reality. When you believe you are confident you will manifest that as your reality.
Anything is possible. Create your dreams. Start today..

KNOW WHO YOU ARE: We need to wake-up within the dream, and enter our true life.

The problem is often the idea that there is a problem.
Therefore, I propose a more powerful and easier way to become who you want to be overnight.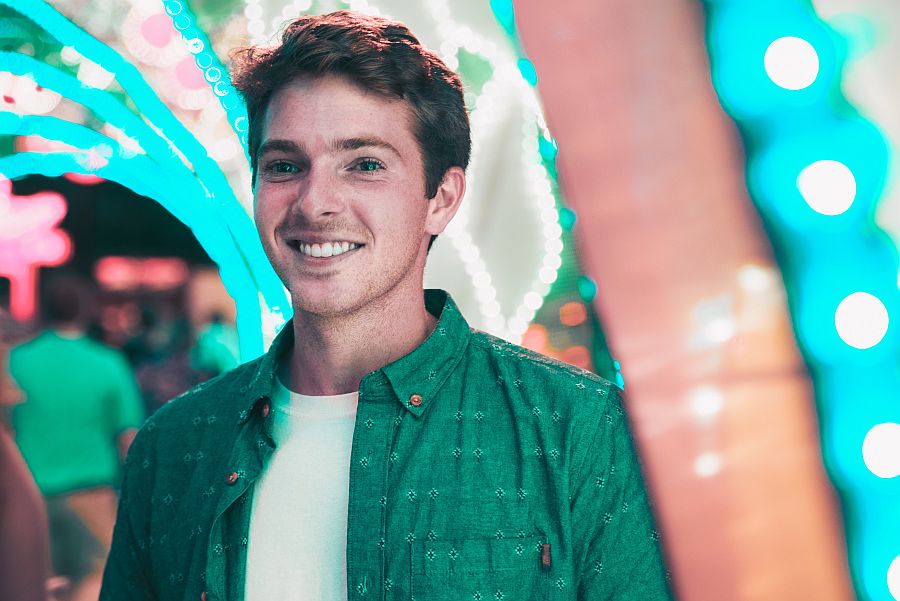 You only need to be who you really are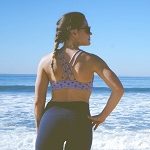 Your authentic self is confident. You need only to be true to who you really are and honor yourself.
Assess yourself accurately. Don't exaggerate your talents or how great you are, but recognize that the self you want to be already exists.
Realize that you will become more like the ideal you are striving for by how you think of yourself.
I am not saying that you should try to pretend you haven't had difficulty socially. That's not possible given your present situation. But if you make an effort to focus on memories that support an opposite premise that you are confident, and simultaneously shift your self-image, bit by bit your beliefs will change.
Those beliefs will then manifest as your new reality.
Thoughts actually manifest instantaneously, but because we exist in in a drawn-out lineal time system, we do not always catch up to the new results immediately. A positive thought will manifest now, but you may not experience it until tomorrow, next week or a month from now.
Because of this delay we often don't make the connection between what we think and its eventual manifestation.
Realize that your present difficulties are a result of your previous beliefs and expectations. At the same time tell yourself that due to your effort to change, that those old patterns may begin to break up.
Change now will change past, future and present experience.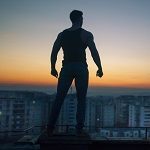 If you work on improving confidence and lessening shyness through properly executed affirmations, you will get results. Once that happens the next thing you need to do is to become at ease with your changed thinking around this issue.
When your self-image shifts so should your related beliefs and thinking pertaining to your competence, confidence, ability to succeed in life and more. Sense that happening, try to improve all beliefs supporting the new premise, and make an effort to be comfortable with the new self-image that comes with the territory.
Manifesting probabilities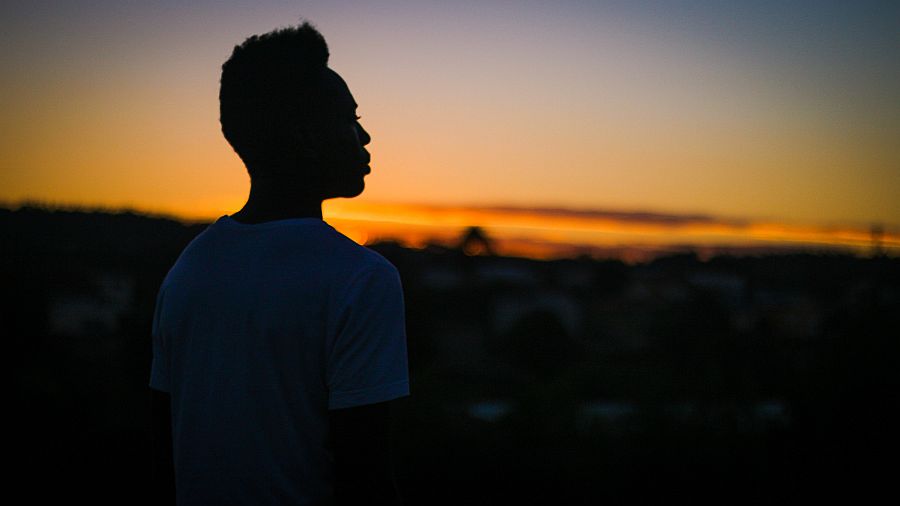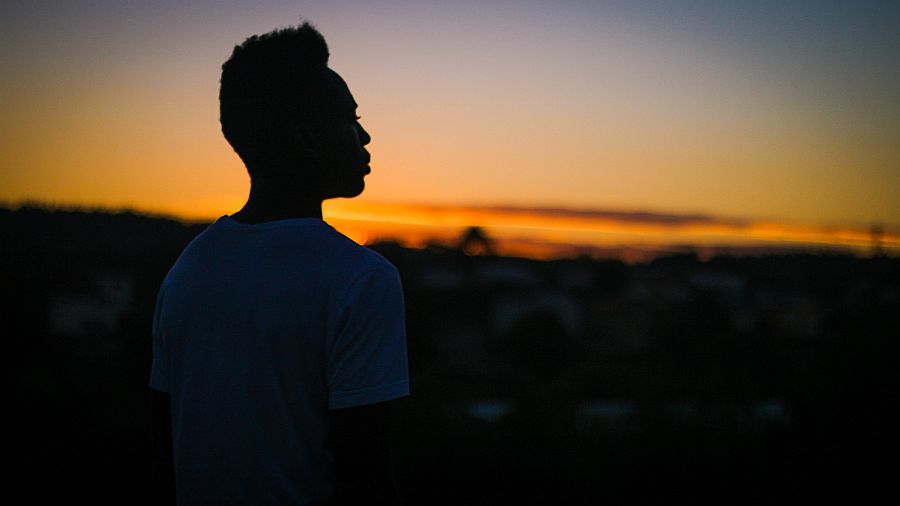 The beliefs in your mind reinforce each other
As you follow your beliefs in your mind you will find that one belief leads to another, and that to another, and so on. If you change the belief that you are shy you call into question these other associated ideas.
If you ask yourself why you are shy you may discover the belief that the world is not a safe place. That kind of core belief will create fear in your bones, and it will cause you to contract yourself.
If people seem dangerous and threatening to you, then you are playing weak. You are also playing a victim role and manifesting people to victimize you. With those beliefs the natural reaction is to cower.
Affirm "I live in a safe universe."  Let go of lineal time. As you do so you will know that nothing can harm you.
You are creating your past and present now, so you can hardly be a victim of what you are creating.
If you change the belief that the world is unsafe you may find that you suddenly and mysteriously become less shy. If you change that kind of core belief, you may also become happier and more efficient and effective in everything you do.
On further study of your beliefs, you may attribute your shyness to being victimized in youth. You may justify your condition by thinking it is because your better than others.
Perhaps early in life you felt you were kind and intelligent. In your mind this is why bullies took advantage of you, or why you allowed someone to abuse you. In your mind being shy is therefore connected with being a kind person.
You may further believe that a kind person does not object to the will of others even when they are harming you.
You may instead think that you are a gentle and sensitive soul of a higher order, that your shyness is attributed to higher level functioning. If you believed this, becoming confident would mean you were becoming an insensitive. You will therefore want to change this belief.
As you continue to trace the origin of your shyness in your belief system, you may find an even deeper false belief "that some people are better than others." Upon recognition you may call this belief into question.
The belief trail can also go in the other direction, leading you to less significant but still troubling beliefs. You may think being shy is positive because you don't talk all the time and that this makes you a better listener and learner, as well as more pleasing to be with socially.
You may think that people who are always talking think less or listen less. In your mind shyness is therefore associated with being a listener and therefore more intelligent and respectful. These ideas could be called into question as you try to change your self-image of being shy.
If you pay attention to your mind chatter you may find more such connections. You may be assuming negative things about people's behavior and these assumptions may be connected to the ideas I just mentioned.
Because all your beliefs are connected, you have limiting ideas that help to hold unwanted beliefs in place.
If you can work on all your inaccurate beliefs, you will have a chance of getting past being shy. If you don't change supportive beliefs, they will try to pull the belief of being shy right back into the void created when you try to drop it.
This is because the belief that you are shy is a link in a long chain of limiting beliefs. These other beliefs are only as strong as the weakest link. These other beliefs therefore have a vested interest in maintaining your belief that you are a shy person. Negative beliefs protect their own.
Keep in mind that a belief is like a person in that it has its own opinions and reasoning.
When you try to change the belief that you are shy you may need to also question these other connected ideas. This requires that you reassess why you were victimized.
Is it true that kind people get taken advantage of? Stop thinking these things. Don't believe that people do not understand you. Do not accept any beliefs that weaken you.
Once these beliefs change it will be harder to fall back to your old self-image.
45

years of research goes into every book
Success Guaranteed works like magic to create whatever you want, no matter what it is
---
Lulu.com is the book manufacturer with the most up to date version of the book. Distributors such as Amazon, may be carrying older versions.


Once a group of beliefs are changed your experience changes its quality
As you become socially confident you may notice your attitude toward social events has shifted. Perhaps your priorities will change. New relationships come into your life.
Your life plans may change. The world will seem friendlier and safer and the new people and events in your life will no longer be threatening to you.
Core beliefs about human nature and existence could even change. Without the belief that the universe is unsafe you may lose the belief and experience of being a victim.
You may see certain people and social groups in a kinder light and feel safe and energized to fulfill your greatest ambitions.


When self-image changes, life can get better overnight
Your visualizations or affirmations will momentarily project you to the life you want. Like in the Cinderella story, in these brief moments you will be what you want to be.
These short episodes will then start to change everything. You will feel better overnight. With changed self-image and thinking, new traits will automatically start to filter into present thinking and emotions.
Right away you will notice small changes is your life. You will have some relief from the problem you were previously focused on. You may have some pleasing encounters with people. Your goal in this component of life will seem a little more believable.
Your thoughts about you past and future will shift to be more in line with your changing self-image. You will become more optimistic. Expectations for your future will rise.
DISCOVER MAGAZINE: Consciousness Creates Past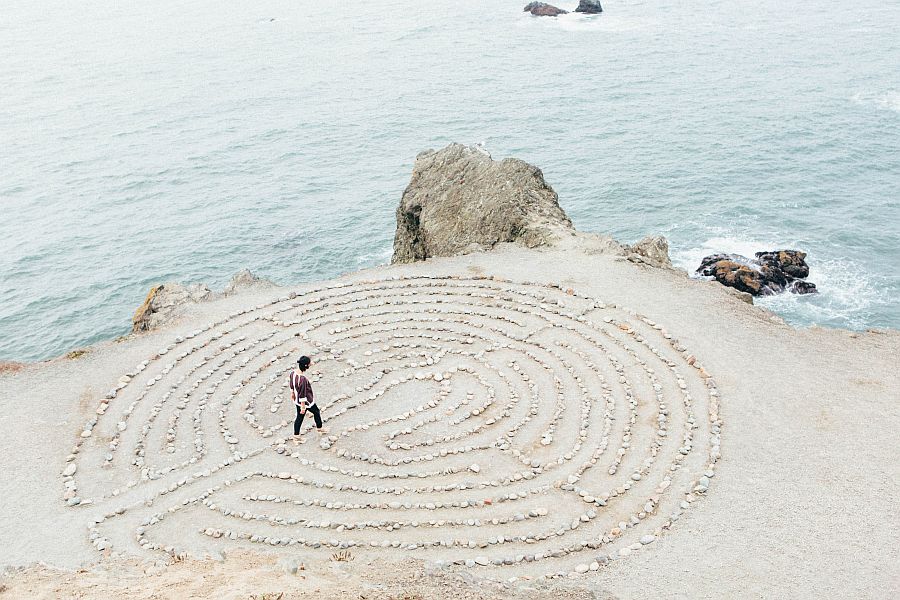 45

William Eastwood's 45-years of research brings you everything you ever wanted!
A powerful gift to yourself or others
---
You exist in the middle of a field of probabilities
---
As you contemplate having achieved a goal of being a confident person you connect on inner levels to that reality. That reality, identity and positive emotions then begin to filter into your current experience.
As this happens the desired reality you can intuitively sense begins to color your own thoughts and emotions. The impeding belief blocking the effortless manifestation of your authentic self then begins to shift, weaken and break up.
Refute doubt. At any time during or after you become your more confident identity, defensive beliefs may kick in with their arguments and memories, and you must not let them cause you to doubt.
A warning. You are comfortable with your patterns even if they are detrimental. When you initiate changes in self-image, attitude and thinking old patterns may try to re-exert themselves. The greater the change the greater the effect.
The process works
Believing you are shy creates resistance to the idea that you are not shy. When you stop resisting ideas contrary to your current impeding belief you see the light.
The most important realization is that your experience is a manifestation of emotional energy. Beliefs come with their own emotional attachments. When you believe something is true you feel it.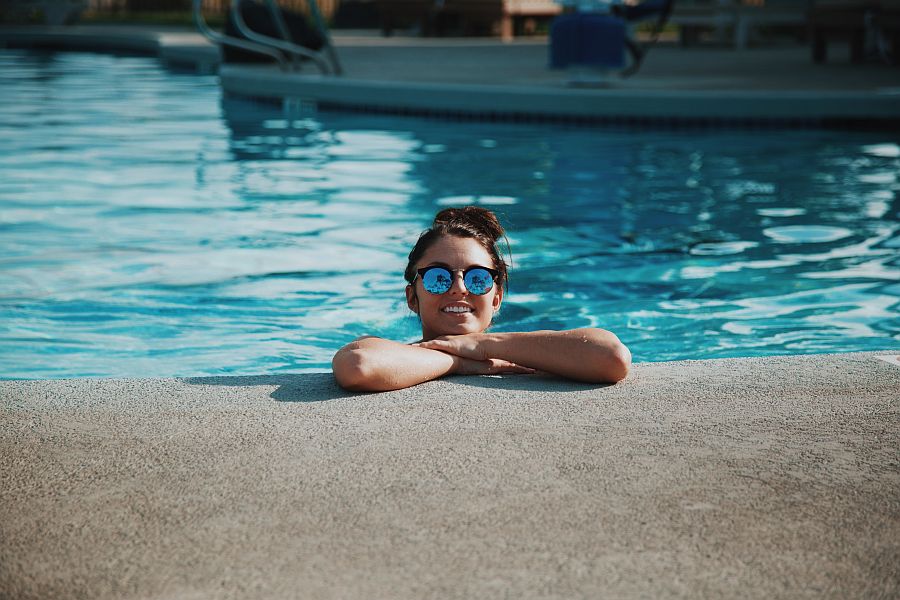 Feelings are not reactions, they are causes
---
We are literally conditioned to see things one way when we need to see them in another. We think our emotions are a result of what happens to us, but it actually works the other way around primarily.
Your emotions cause your experience. They also keep you hypnotized by the beliefs they reinforce.
To understand that you are creating your reality requires that you wake up from your conditioning that says otherwise. You may understand intellectually, but because of your conditioning, emotional realization may elude you. As long as you don't realize that emotions create you are swayed by the beliefs of our society and cannot fully escape them.
When the emotional realization does finally occur, if it does, it is a wonderful feeling. Knowing your emotions create your reality makes you feel better because you have the ability to change your life with greater assurance of success. In the same way, you may suddenly realize that you are a confident person.
The truth may flash through your body as an intuitive realization. Once that happens it is only a matter of time before you grow into that reality and become that confident self. The liberating moment is an epiphany.
Affirmations
I am highly successful, have everything I want, and am achieving all my goals.
My past is full of positive experiences.
I now create more of everything good and desirable in my life.
I recall my best memories of my best and most successful life experiences which fill me with confidence and joy.
I am not who I thought I was, who and what I am is really much better than I thought.
Everything I want is mine, and everything is going my way.
I am highly intelligent and confident. I have never been shy. / My new reality is one of confidence and strength.
I am powerful, confident and successful person in all social situations.
People love me, and I love people.
My success fits me perfectly, I have everything I want in life and people like me for it.
My success is recognized by others, they accept my success, and I have many friends and admirers as a result of my success.
What I am is beautiful and natural, I trust myself and my integrity.
I live in a safe universe.
All time is now. I have nothing to fear. I create my entire life in the present point of power.
I create my past, present and future now.
Enjoy your success as a wealthy and accomplished person. All your dreams will now come true.
45

EASTWOOD
45 years of research goes into every book
What are you going to do to change your life?
---
There are plenty of noteworthy physicists who will point out the fact that quantum mechanics disproves classical physics and that our consciousness is connected to everything. Bernard d'Espagnat, for example, states that the existence of physical objects is dependent on our consciousness and that this has been proven empirically.
"The doctrine that the world is made up of objects whose existence is independent of human consciousness turns out to be in conflict with quantum mechanics and with facts established by experiment."
Scientists have used quantum mechanics to develop advanced technology, yet as a society we have not yet employed those same facts to generate a new and more factual psychology. It is time to do so.
All content, books and links on this site are based on or in agreement with the findings of quantum mechanics. The concepts presented to you here are thus much more accurate and powerful than current psychology and standard self-help methods of achievement.
Undivided wholeness , non-classical physics mind-brain science, and amazing quantum tunneling, for example, reveal that consciousness is not restricted by the laws of classical physics. Your mind is connected to everything in the universe, can bypass physical laws of cause and effect and time and space restrictions, and can permeate any seeming barrier.
QUANTUM TUNNELING NON-CLASSICAL EFFECT
Holographic reality: Events are a projection of your mind. ThoughtsCreateMatter.com
A new science and philosophy of life. ThoughtsCreateMatter.com
Exactly how thoughts create reality. MindFormsMatter.com
The world is your creation; you can have anything you want.  MindOverMatterPower.com
Secret Wisdom Books by William Eastwood. Lulu.com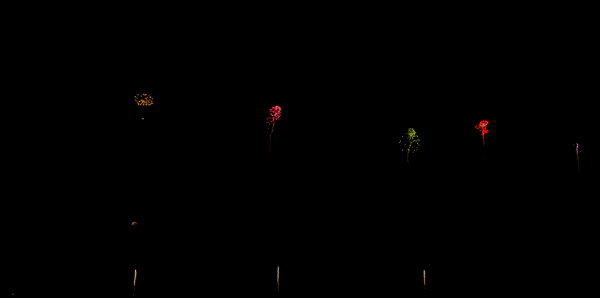 Manifesting Probabilities: Manifest Probable Self-image, Self-esteem, Confidence & Success
Copyright © 2019, 2020, 2021, 2022, By: William Eastwood.
William Eastwood is an international political influencer
A self-made author of over 20 books.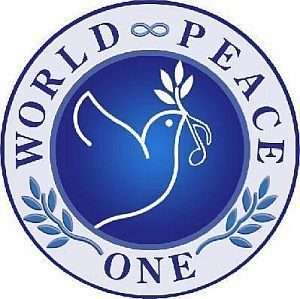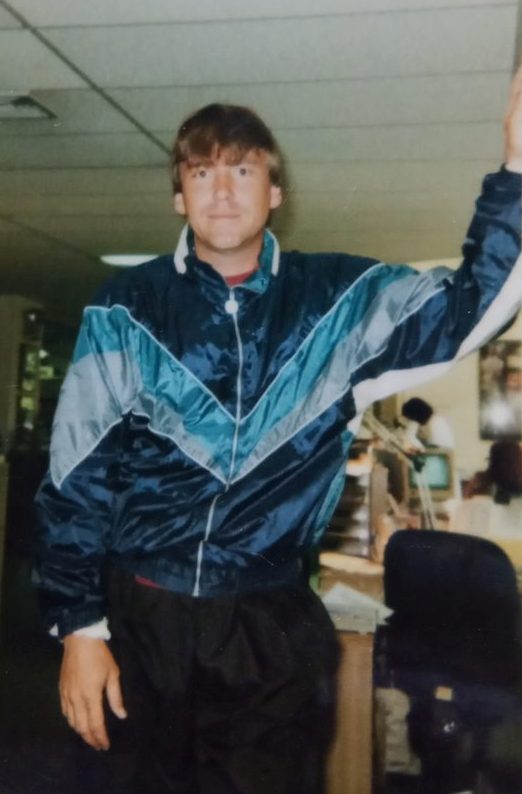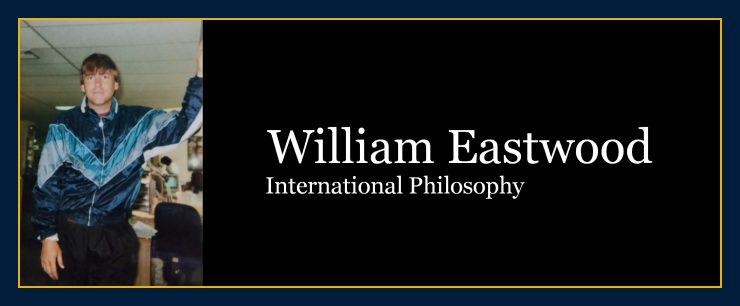 The full time-line and history of William Eastwood and his work
---
This is the most complete account on all five websites.
A philosophy that works LIKE MAGIC!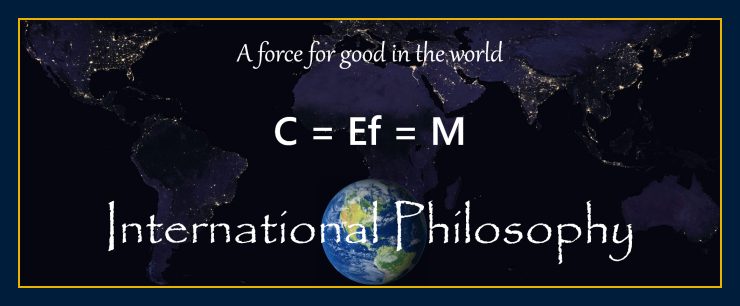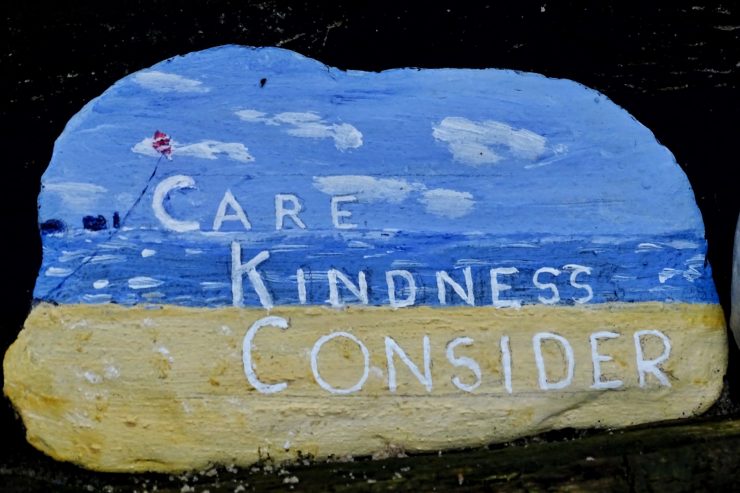 There are a lot of things that traditional science cannot explain that can be understood through the lens of Internal Science.
My literary agent in New York says that most people in the world today are unintelligent, and that only a sliver of intellectuals and professors are capable of understanding. I beg to differ. I explain Internal Science in ways people can understand.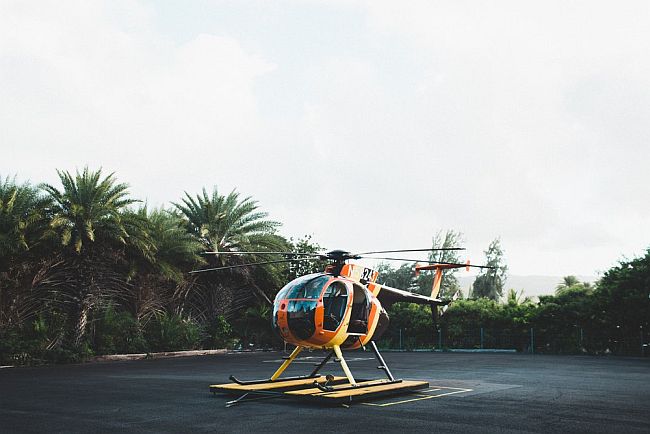 How to become successful and confident overnight.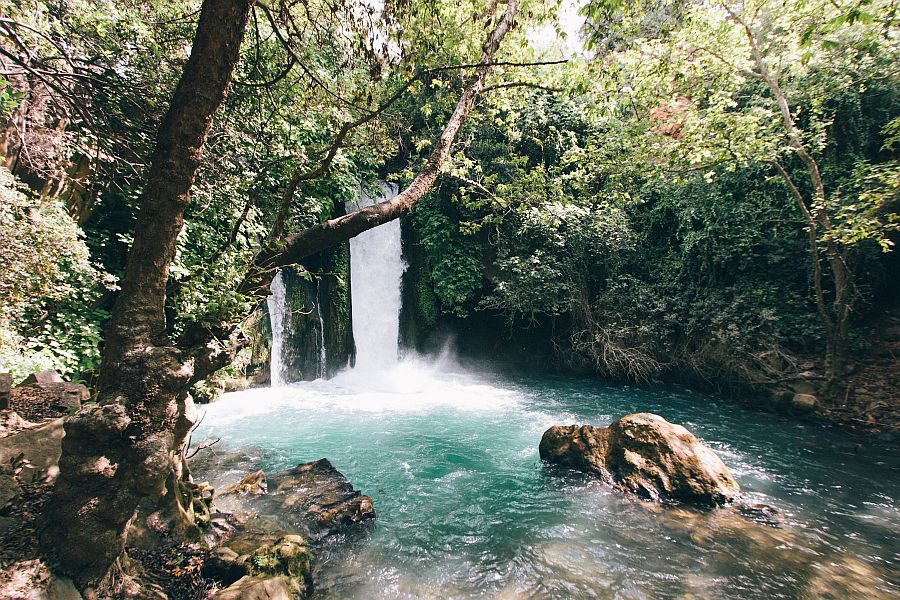 ---
Categories: Manifesting Probabilities. Manifest Probable Self-image, Self-esteem, Confidence & Success. How to manifest probable / parallel / alternate / simultaneous realities / events / identities / selves.  How to Become Successful & Confident Overnight. How to manifest wealth, money, success, self-esteem, confidence & a healthy self-image. Mind over matter & mind power for money success wealth & health. Do thoughts create matter? Can mind form matter? Consciousness creates reality. Quantum physics alternate realities, parallel dimensions and probable selves. Click on our site and books to learn more.
Manifesting Probabilities: Manifest Probable Self-image, Self-esteem, Confidence & Success
If you mentally tell yourself you don't have enough money, your job doesn't pay enough, your boss is a jerk, you are too shy, or whatever, you are creating that as your reality. Read our other articles if this is a new concept to you.
How you look at something changes what you look at.
maxbutton id="65″]
The concepts conveyed in this website are within these books.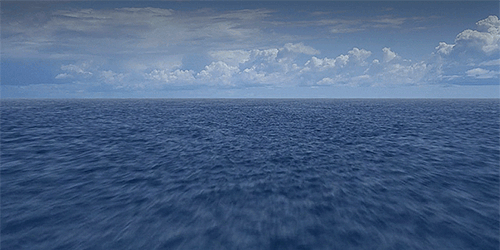 www.MindOverMatterPower.com