---

What Are Probable Selves?

Do Parallel Realities, Alternate Worlds or Inner Dimensions Exist?
You Select Probable Events & Selves from the Field of Probabilities
---
Click Image for EN founder's video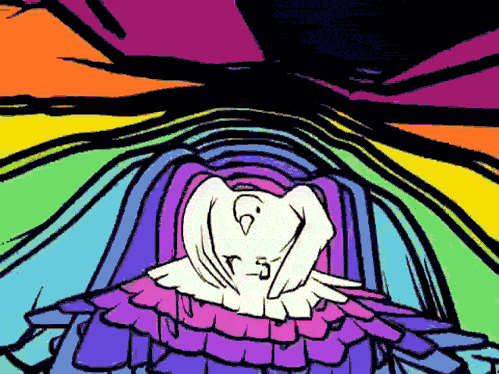 Click above
Consciousness Is a State of Matter: MIT
Your thoughts attract, select, create and manifest events by drawing components from the field of probabilities.
When we look at nature we read it wrong. We think animals evolved over thousands of years by competing with and killing one-another.
With the creation of clocks sometime prior to the Industrial Revolution we created the myth of clock time. Nothing really evolves because there is no clock time. Therefore, Darwin's evolution must be false.
As quantum mechanics has shown, we exist within a single unbroken field of energy, which I will add is pure universal intelligence or consciousness. This energy manifests as our reality.
Infinite potential can form into any reality at any time. It may manifest as 1970 or 2080 depending on our beliefs. Our experienced reality at any given moment is a range of perception.
What we call a minute is just the maximum amount of physical stimuli we can perceive.
How does consciousness do this? Consciousness forms what I call probabilities deep within inner layers of mind. These are probable events which are non-physical. These wait in the wings for manifestation.
Basically, there is no time, there is only a spacious present which contains all probabilities. We manifest events by choosing between probabilities.
This is how we create our reality.

Click on rotating earth at the top of every page for your daily affirmations.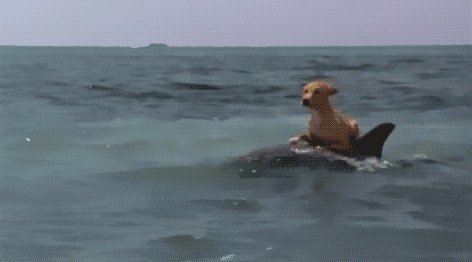 When we base our reality on myths such as Darwin's evolution and cause and effect, we become negative and fearful because these are destructive secondary "realities." They are illusions, and although they cannot harm our consciousness or spirit, they can harm our physical body. Myths create physical threats. Truth keeps us safe and manifesting what we want, like and ideal personal projection or collective civilization
A primary reality is something that is true on the inner level of existence which is the source of probabilities.
The primary reality is an unmanifest ocean of infinite potential. Potential can be defined as infinite probabilities. When we hold certain beliefs and value some things over others, we create patterns of significance. These patterns of significance create seeming continuity or the illusion of a progression of time.
Another way to look at this, is that the illusion of changing or passing moments is created by change. As our thoughts change, things change around us, and we then make the mistake of thinking that which is no longer present to our senses is gone completely because it has passed into the past of nonexistence. That is a ridiculous notion. Past events continue and also evolve and change.
We see a progression around us, but what it really is a reflection of our inner changing focus and thoughts projected by our senses to be experienced by our physical brain and senses. As our beliefs, thoughts and emotions change,  what we see around us or project with our senses, changes.
The illusion is that we are somehow contained by a vast cathedral of time.  This is an illusion.
We do not exist within time. We exist within an infinite consciousness that is what we are. You are a part of that consciousness which knows itself as who and what you are. And who and what you are as you know yourself to be is only the selection of one set of probabilities. You are much more and can bring any other probable reality or self into existence by changing your focus.
Reality is like a beam of light in that photons in a beam of light go speeding past you. They don't exist for more than a millionth of a second. Your entire reality works the same way.
 Reality is built up and destroyed millions of times a second. It is a projection like a beam of light.
 There is no duration in time because there is no past. In terms of physical things being created, everything is recreated more than a million times a second. There really is no duration.
In other terms, the patterns of electromagnetic energy underlying all events are eternal. They are eternal or infinite. At any time, you can recreate any experience of any point in your life. You can even change that experience in to make it go the way you wanted it to go. You will do this when you learn how. This will happen when you exist the main collective myths (at death) and will happen when you enter a dream in the "future" when we are creating the ultimate future with knowledge of what I am explaining now.
If you made mistakes, or if your life went in the wrong direction, you can go back, and you can edit and change it.
The knowledge of which I am trying to bring to you will be the basis of a new civilization. This will be a sophisticated civilization with knowledge of primary reality. We will be able to manipulate infinite potential to manifest the most desirable reality imaginable.
Each person's projection will   exactly what they desire to project, and nothing less.
The solution to the world's problems.  Your thoughts create your reality.


The source of all events you experience in life
It is not possible for all your thoughts to manifest in your current life. You have too many ideas and thoughts, and there isn't enough time to experience everything you think of. What happens to those thoughts that can't manifest?

They remain in the field of probabilities, an endless source of action for you to tap into.
The field of all probabilities is composed of highly charged thoughts. These unmanifest events surround this reality and other physical realities. From our position, other non-physical and physical realities are probable. And from the perspective of a probable you, you are a probable, or unmanifest self.
Because every action you take gives rise to new probabilities, the universe can never fully manifest all probabilities. However, everything you think does seek manifestation.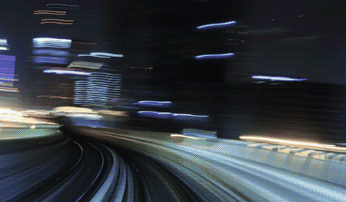 C = Ef: MIND OVER MATTER:  FAST TRACK TO SUCCESS
Your Fast Track to Success  link (C = Ef) above loads in milliseconds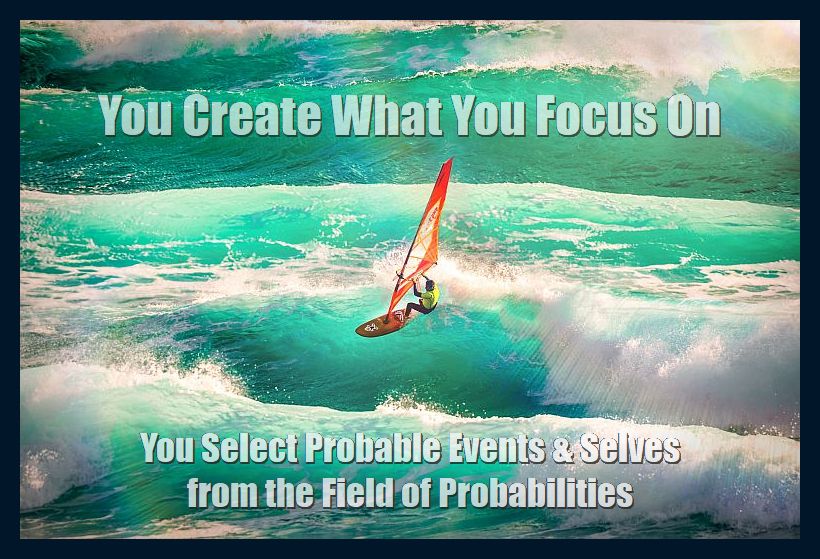 Click above
---
"Education is what remains after one has forgotten what one has learned in school."
— Albert Einstein
---
Many-Worlds Interpretation of Quantum Mechanics
Probable selves, realities & events
If there is something you want but don't have the time to do, it still happens, and "you" still get to experience it. The part of you that does experience it is what I call a probable self. A probable self is a part of you that materializes in another time-line to materialize and experience what doesn't fit here.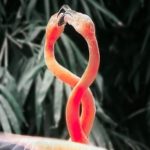 You exist at the center of a web of probabilities. You weave in and out of them. Your inner self helps you navigate to your advantage and to help you create the life and self you desire.
If all your memories were wiped out, your sense of self or "I" would remain.
Click above to learn more
The part of you that stays the same in all probabilities
The "I" is consistent throughout your life even while your body and roles change. The sense of "I" you possess is the same on your deathbed as it was when you were born.
You will never die, and you will never stop experiencing more of what you want. Your existence gets better. It never stops getting better. The rate at which it gets better depends on what you learn and understanding.
More importantly life gets better according to how well you apply what you learn.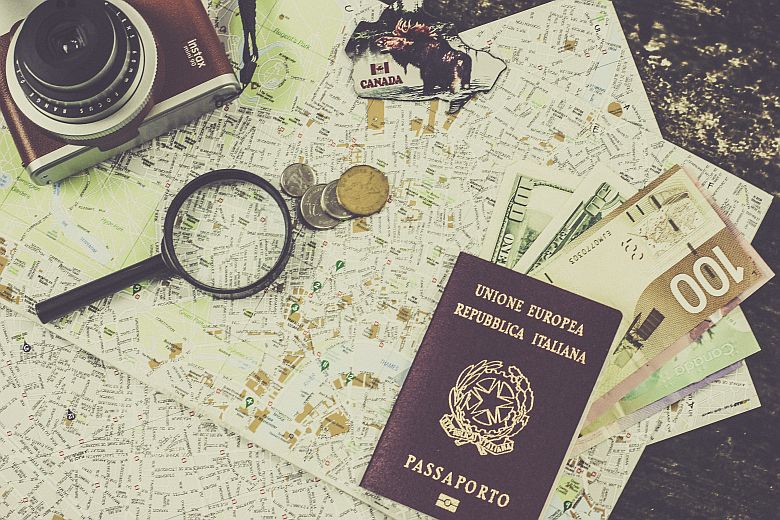 Click above
It's all so easy!
Assumptions are belief. Anything you assume to be true you tend to create physically.
If you want to change your life, just change what you are telling yourself is true in your head. A situation can have any outcome. The outcome is set by you. If you tell yourself in your head, this is going to work out, or, the result will be positive, then that is what you tend to create. This is why affirmations are so valuable.
Begin to change your life by applying affirmations on a daily basis. If possible, learn to think in affirmations.
Manifesting anything you want in life is easy when you know how. Begin to create your dreams now!
Thoughts manifest events from the field of all probabilities
In this life you have free will, but you have the help of the inner self available to help you make choices. In the normal course of events you can only choose to do one thing at a time. Some decisions are fairly trivial. Do I go to bed now because I'm tired so that I'll be rested tomorrow, or do I stay up and have a snack? Do I go out to a Friday evening dinner or do I stay home and watch a movie? There are some decisions that are life-altering. Do I move to another state, go back to college, or get a full-time job?
Every time you make a decision you create a probable self that made the choice you did not. The major decisions lead to probable lines of development. Within the primary choices there are then variations based on the less significant choices.
When you think about the possibilities i your future, you are considering probabilities. As you ponder actions you could take, both big and small, you are evaluating probable courses of action. You have the field of probable actions as a source, and by making a choice you also create new probabilities that didn't exist before.
Create Quantum Doors TO ALL YOUR DESIRES
Click above
How to escape myth & immediately attain success
The primary myth that comes out of materialism and Darwinism is that thoughts and and physical events are two distinct entities. Nothing could be more untrue.
Your beliefs create your reality, literally. Your conscious beliefs create your immediate reality. If you change your beliefs, thoughts and emotions right now, your reality will immediately begin to change.
Any event we create is a composite of many probable events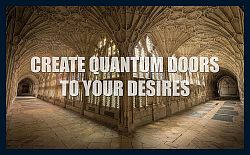 When we manifest an event, we don't simply select a completed singular probable event. We manifest elements of many different probabilities and we combine them together in a unique and original way.
We are blessed by our every experience. Each event in your life is an original experience that never before existed in the history of the universe, and never will again (in the exact same way).
When we use our thoughts to manifest something in life, like a new house, that creation is a composite of many probabilities. The size and character of our mansion could be a result of constant adolescent fantasy and wish. The view through the window could be from a probability in which we are a fisherman, and the chairs in the dining room a result of what we saw in a store when we were younger, and the doors from what we saw in our bedroom as a child.
Each element of our house is drawn to us through our focus and desire. We pick what we like from this endless field of manifest and unmanifest events I call the field of all probabilities.
Our beliefs, thoughts and emotions regulate the inflow of probable events to materialize. Where we focus and whatever we dwell on most manifests.
Each primary probable self of yours is like a solar system with the sun representing the physical self/life of that probable self, and the planets revolving around it the other probable selves extending outward.
And each of those surrounding events has infinite probable variations.
You are surrounded by probable variations of your current self. An inch behind, in front, to the left and to the right of you are probable positions of your being. Extending outward from you, the intensity of energy in each is slightly less.
Further out there are probable selves doing other activities.
In the same way, each object in your environment is surrounded by probable variations. Each piece of furniture is enveloped by probable variations in its placement. The highest intensity versions are the ones closest to the piece of furniture you see. Intensities decline with increased distance.
If you neglected to start a business or do something you wanted to do, a probable self of yours made the opposite decision. By pondering what the existence of that self is like and how elements of that probability could fit in your current life, you draw elements of that probability into your life.
You do need to act on your desires. After visualizing what you want to create it is necessary to act on your intuition and impulses.
---
"Genius is 1% inspiration and 99% perspiration."
— Thomas Edison
---
Your impulses are urges to action coming from your inner self and leading to the future events you are interested in manifesting. They lead to the ideal version of who you can be based on your inner self's awareness of probabilities. Follow them in appropriate ways as best you can.
Click above
You are free to create whatever you want
Your ability to select and manifest any probability shows you how free you really are. In your life you are unrestricted to manifest any event.
No person or agency can restrict you. No condition or circumstance has any power over you or ability to limit your options.
If you think you are restricted that is what you manifest. But no one can stop you from using your thoughts and mind to manifest a probability in which you are not controlled.
In deeper terms, you are therefore in full control of your reality. You control 100% of what you will create and experience by your beliefs, thoughts and emotions.
You are not a victim of circumstances or forces or events beyond your own control. You create your reality.
Realize that you are free to create whatever you want in your life.

You can create anything!
---
"Our greatest weakness lies in giving up. The most certain way to succeed is always to try just one more time."
— Thomas Edison
---
COMMAND CENTER Empower yourself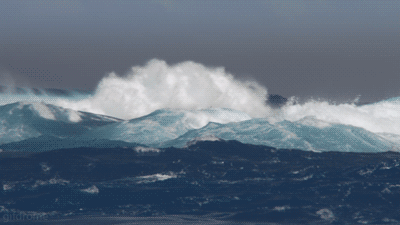 FREE DROPBOX LIBRARY
Click above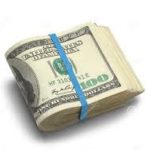 Click above
Click above
Before I learned to efficiently influence reality with my thoughts, I had to battle an antagonistic set of detrimental beliefs I had inherited early in life. The main problem causing me to suffer in life was the inner judge (parasite) within sabotaging everything I set out to accomplish.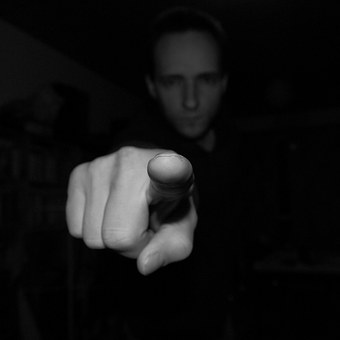 Only 1% of people are free!
Few people are even aware of the existence of the inner judge & victim that control their mind and life.

The Inner Judge & Victim Control Us

New Institution Can Heal Society
REAL SCHOOL Advanced FREE Articles
Primary article concludes here.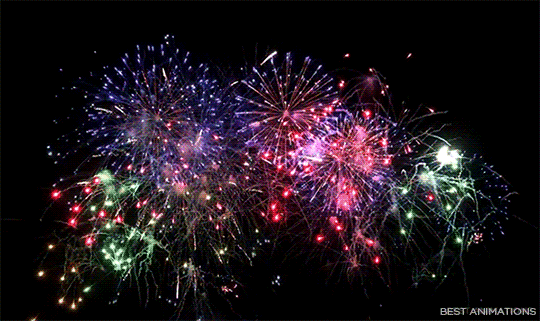 What Are Probable Selves? Do Parallel Realities, Alternate Worlds or Inner Dimensions Exist?
© Copyright 2019, By: William Eastwood
RESEARCHING CONSCIOUSNESS SINCE 1975

Achieve all your aspirations with

POWERFUL

EN books
EARTH NETWORK BOOKS By William Eastwood

Anything is possible. Create your dreams. Start today!..

KNOW WHO YOU ARE: We need to wake-up within the dream, and enter our true life.

Anything is possible.

Create your dreams. Start today!
.

THE SECRETS OF THE UNIVERSE UNVEILED: A sample of chapter one of the EN course.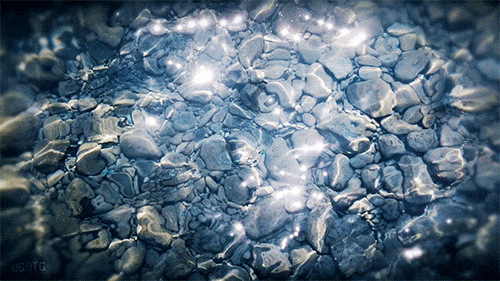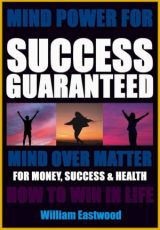 6" by 9" paperback
Based on David Bohm's quantum mechanics.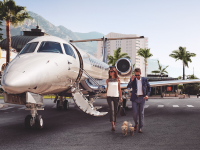 Once you understand how time and space really work, controlling what happens next in your life is easy as clicking on the movie you would like to watch on your TV. You do not progress in one world from birth to death. You are really in a field of unlimited probabilities projecting who you think you are into the physical movie we call life.
This simple method can be used to become successful, wealthy, healthy, to lose weight, get smarter or whatever you want, overnight. It is tested & it works.
When you apply the principles within this book you activate a magical internal process that manifests your desires & allows you to enter your own Promised Land.
The secrets to success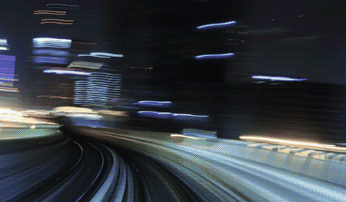 C = Ef:  MIND OVER MATTER - FAST TRACK TO SUCCESS
Your Fast Track to Success  link (C = Ef) above loads in milliseconds

MIND OVER MATTER POWER
Get the facts from the best sites
How Your Thoughts Create Matter & Your Reality
I highly recommend thoughtscreatematter.com because it has one of the best scientific explanations, quantum mechanics and is easy reading for just about anyone.
Recommended website: Thoughts Create Matter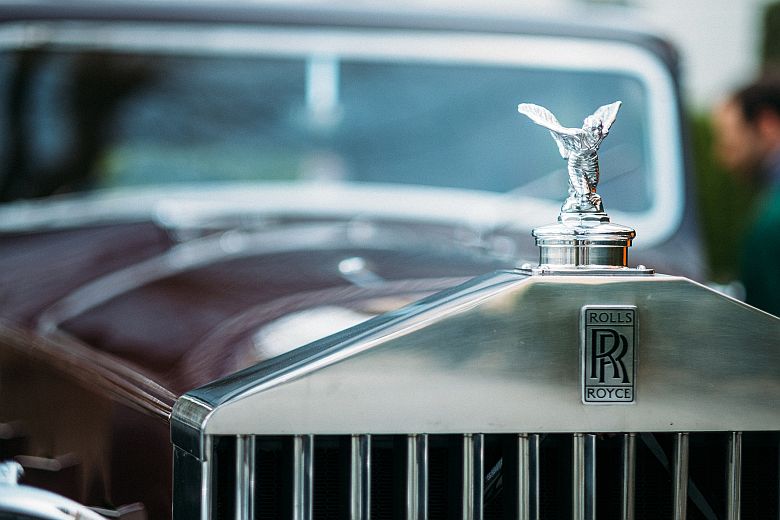 ---
Categories: Mind over matter metaphysical philosophy. Probable selves & parallel realities. Many alternate worlds exist in the field of probabilities. You are free to create whatever you want.  The source of all events you experience in life. Thoughts form matter & reality. Mind over matter is real. Free metaphysical library of metaphysics articles. Thoughts attract, select, create & manifest event. Click on our site, free articles & books to learn more.
What Are Probable Selves? Do Parallel Realities, Alternate Worlds or Inner Dimensions Exist?
You are not a victim of circumstances or forces or events beyond your own control. You are free to manifest any event. No person or agency can restrict you. You create your reality.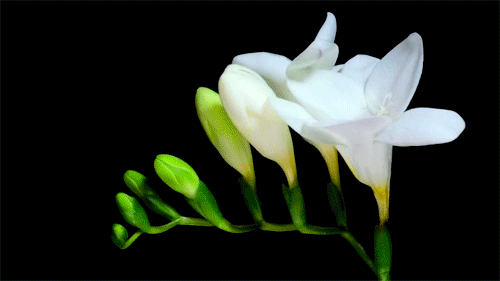 MIND OVER MATTER:  Ef = C: FAST TRACK TO SUCCESS

Power Principles



Click on rotating earth at the top of every page to get your daily affirmations.
---
The concepts conveyed in this website are within these books.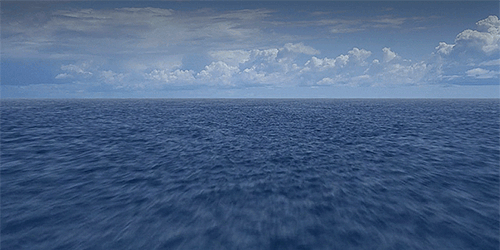 www.MindOverMatterPower.com