---

What Are Probable Selves?

Do Parallel Realities, Alternate Worlds or Inner Dimensions Exist?
---
What are probable selves?
Do parallel realities, alternate worlds or inner dimensions exist?
I will answer these questions now.
---
Probable selves are alternate versions of you that are as real as you. Like a plant with may leaves, the whole self consists of many probable selves. You are a probable self and you are a dimension of existence.
"Holographic Universe theory, by David Bohm, Albert Einstein's friend and colleague, supports that premise, as does multiverse theory by Hugh Everett.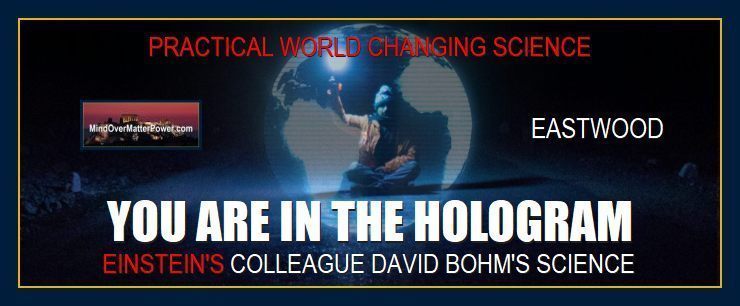 The most advanced article yet (below)
Each of these other probable selves of yours think of you as a hypothetical self.
FIVE NOBEL PRIZE WINNER'S FINDINGS
---
Yes, parallel realities, alternate worlds and inner dimensions exist. The terms are interchangeable. I call them all probable realities. Probable realities are so ordinary that you usually do not even recognize that you weave in and out of probable selves constantly.
The question, "what are probable selves?" is explored in depth below. In an increasingly complex world, predicting what governments or people will do, and the results of any given action or course you can take is more important than ever.
If you knew what would happen as a result of your decisions in advance, you would be able to go directly to the best possible future without wasting any time on any unnecessary activities. Therefore, it is important to give a lot of time and attention to the subject of probabilities.
When you think about a particular course of action you send psychic energy out ahead of you. You then instantaneously receive insights as to what will happen if you do go in that particular direction being considered.
Click above to learn more
CONSCIOUSNESS IS A STATE OF MATTER: MIT
---
Ordinary events are a selection of probabilities. These are the simple and practical facts of reality and psychology. You select ordinary events from those that are available.
Although the terms parallel reality, alternate world or inner dimension may sound esoteric, these are all variations on the term "probability." These terms describe the ongoing moment by moment reality you exist within every day. You are in a probable reality at all times. You are in the probability you have selected from infinite other probabilities that unfold from each minuscule act you make.
Your thoughts attract, select, create and manifest events by drawing components from the field of probabilities. This is no stranger than selecting ingredients to bake a cake. The stuff of reality has to come from somewhere.
Click above to learn more
Right now, within your conscious focus many probable paths intersect to give you a sense of the present moment and a feeling of choice. The direction or probable future you select is determined by your next conscious choice that follows your imagination and will.
Reincarnation is simply probabilities in a time context. All time, however, is current, or exists within a vast present moment, what I often call the spacious present. Time does not exist, there is only the present moment and all realities exist within it.
45

EASTWOOD
45 years of research goes into every book
Click above to learn more
Many physicists will agree with everything I have said so far. Einstein did not believe in conventional time concepts, and physicist Hugh Everett introduced the paradigm of the multiverse.
My articles are not dealing with theory however, but the application of principles that are based on the facts of existence to improve your life and help us understand our options and how we create our reality so that we can learn to do a better job of it.
Probable selves are just like you, fully physical objective realities. The whole self contains them, yet there is no contradiction. Each has its sense of "I AM," and that identity is a part of the whole gestalt of what you are. Your awareness can flow through the whole self because that is the nature of consciousness.
You are not cut off from probabilities. You are instead constantly choosing between them to navigate life in such a way as to gain maximum fulfillment. Each conscious choice as to what you want to experience next is made by you on many levels.
I have applied this as practical psychology for about 45 years now. I am speaking from a knowledge that I rarely question anymore because it makes perfect sense on many levels and has been validated.
The multiverse paradigm is the only one that can take into account all the phenomena of quantum physics, psychic phenomena and offer a working psychology that explains everything perfectly. I have checked it all against personal experience used it to improve my life and achieve goals. It works.
I have learned to gain awareness of probable selves and I know intuitively and understand intellectually that it is the correct concept through which to understand our reality and the choices we are presented with. I have also studied various sources of knowledge on the subject since I was a young child and so have been familiarized with all variations of this paradigm in a way that few have.
Anyone can begin a journey of personal exploration using their own consciousness. This is done through suggestion. Before you go to sleep at night tell yourself that you will become lucid in the dream state and will wake up and remember what happened to you.
While in the dream state, suggest that the past and future of any given situation you find yourself in be made known to you. The results may be quite startling. You will immediately witness the creation of a "past" and "future" that fits the current dream event you are in. This will give you an understanding of how past and future is really an extension of the present moment. You select a memory of past from a pool of probable "pasts."
You can learn to manipulate the dream reality by projecting certain thoughts and emotions. This is the same way events are selected in time-space, although here there is a time-lag before thoughts materialize. Nor can you fly in your physical body as you can in your astral body.
During the time that elapses between when you have a thought and its eventual manifestation other thoughts and emotions on the subject modify the result you will experience. The result must also fit into your beliefs about what is possible and how the universe works. Each event in your life is a result of many beliefs, thoughts and emotions.
The probability you may be seeing must also be available (as a result of past thoughts). If you are poor and in India, for example, your immediate options are limited to that reality that you have created by your past thoughts. You cannot get on a NASA rocket and go to the moon because it falls outside of the probabilities you have as defined by your mind. The probabilities open to you now are set by past thoughts and current beliefs. Your free will is limited according to past thoughts and what they have brought forth, which is everything that falls within being poor in India.
Free will is restricted. Your range of available options in life is not opened or expanded through gaining money or luck, but by expanding the mind and your identity. We open choices (available probabilities) through the thinking and emotional mind. If you try to manipulate physical reality directly, as we are all taught to do, but without changing your "I AM" and thinking, you will get temporary change at best.
To expand your options and pull in desirable probabilities use affirmations that begin with "I AM." You can say, "I am rich and successful in every way," or "everything I am doing I am doing right."
There is no limit to learning to think advantageously but is a practice you should be engaged in every day. That is why I have a daily affirmation and guidance page to provide all the concepts you need to learn to gain the mental flexibility and free will as determined by your current state of I AM to create anything you want in life.
45

EASTWOOD
45 years of research goes into every book
ePub: (eBook)
"This is a clear and concise book on exactly how to manifest what you want in life. However, this is far more than just a manifesting book — it introduces you to the future of humanity and metabiological evolution.
Based on a 45-year study.
Citing the world's most credible & advanced science.
Extremely well-written.
Loaded with information.
Simple and easy to understand.
 ONLY $4.99!
.
eBook DIRECT FROM MANUFACTURER - most reliable source -fastest delivery - lowest price
In addition to books and free articles, the affirmation and guidance page helps you to activate the best possible  probabilities by choosing the most powerful and inspiring thoughts.

Click on the spinning globe at the top of any page to go to the day's affirmation page.
Article continues after founder's post.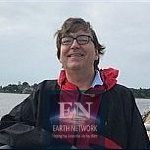 "EVERYTHING WE ARE EXPECTED TO BELIEVE & WERE TAUGHT IN SCHOOL IS WRONG! It is all absurd!
Every time you exercise your free will you are choosing between probabilities. If you want to live life well, you have to go by the facts about reality and that means understanding probabilities! Otherwise you are as blind as a bat and ineffective as a sloth!
The famous double slit experiment in physics reveals that all paths we can take are taken, yet we can only observe one at a time.
The double slit experiment shows that an electron will take multiple paths to traverse a path from point A to point B. However, only one outcome can be physically observed.
When a scientist observes "an electron," it collapses from all possible positions which the electron could occupy to a single position.
Those probable states of the electron do exist in what I call the field of probabilities. From our perspective the infinite probable paths of electrons and events are non-physical probabilities. However, from the position of a probable self (who is physical in his/her reality) you or I would be a probable self.
If you decide on doing something you know you are very good at but have not done much of, like pursuing a hobby you have neglected, you may notice that you learn very fast. This is because in another probability you have already developed the skill.
We draw skill and knowledge from probabilities all the time. I have lived my entire time on earth accordingly. We juggle probabilities every day as we make decisions and weave in and out of probabilities.
This knowledge offers us the key to manifesting anything, be it a desired skill, situation, condition, event or object.
Quantum physics is the study of life and it is extremely simple when we look at it this way. Without the existence of probabilities, we would have no sense of free will.
---
Article continues
Not all your thoughts manifest physically in this reality
It is not possible for all your thoughts to manifest in your current life. You have too many ideas and thoughts, and there isn't enough time to experience everything you think of. What happens to those thoughts that can't manifest?

They remain in the field of probabilities, an endless source of action for you and other probable selves to tap into.
We select probabilities similar to how we select TV stations but instead of a remote we use our beliefs, focus, expectations, imagination, thoughts and emotions.
What are probable selves?
---
You have probable selves in probable, alternate, parallel dimensions (pick your term).
You are a probable self.
All probable selves select events from the field of probabilities. (This is not a static realm but is highly active and changing.)
You select portions of probabilities rather than complete probable events. (The furniture in your living room, for example, can be drawn from multiple probabilities.)
Probable selves are physical like you.
Probable selves consider you a probable or hypothetical self.
The field of all probabilities is composed of highly charged thoughts. These unmanifest events surround this reality and other physical realities. From our position, other non-physical and physical realities are probable. And from the perspective of a probable you, you are a probable, or unmanifest self.
Because every action you take gives rise to new probabilities, the universe can never fully manifest all probabilities. However, everything you think does seek manifestation.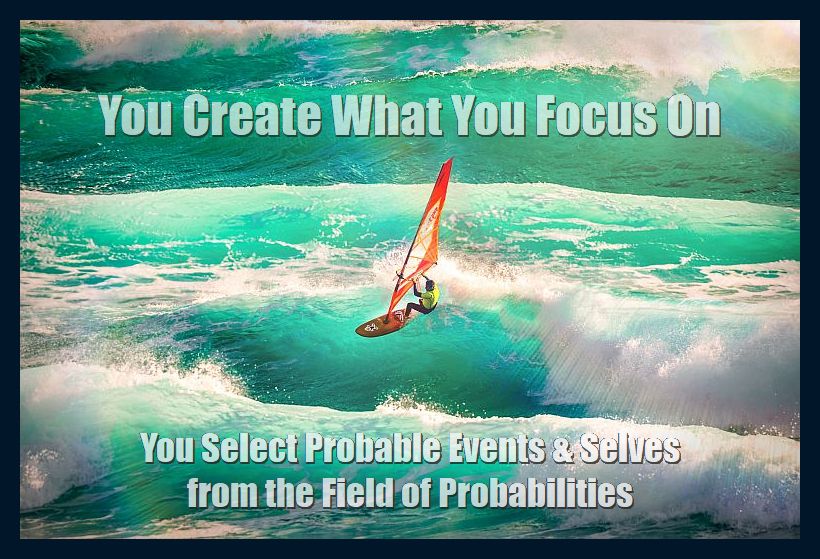 Probable selves, realities and events
If there is something you want but do not have the time to do, it still happens, and "you" still get to experience it. The part of you that does experience it is what I call a probable self.
You probable selves materialize in probable, reincarnational, parallel and alternate dimensions (pick your term). Probable selves are a portion of your whole self. You are your whole self at deep levels in the dream state. Your awareness is only limited to one probability while you are perceiving one reality through the physical brain.
What you do not experience, other portions of your whole self do manifest in another time-line.
Successful navigation through life is all about weaving through probabilities, which is what you are doing all the time.
You exist at the center of a web of probabilities. You weave in and out of them. Your inner self helps you navigate to your advantage and to help you create the life and self you desire.
In the normal course of events you can only choose to do one thing at a time. Some decisions are fairly trivial. Do I go to bed now because I am tired so that I will be rested tomorrow, or do I stay up and have a snack? Do I go out to a Friday evening dinner or do I stay home and watch a movie? There are some decisions that are life-altering. Do I move to another state, go back to college, or get a full-time job?
Every time you make a decision you create a probable self that made the choice you did not. The major decisions lead to probable lines of development. Within the primary choices there are then variations based on the less significant choices.
When you think about the possibilities in your future, you are considering probabilities. As you ponder actions you could take, both big and small, you are evaluating probable courses of action. You have the field of probable actions as a source, and by making a choice you also create new probabilities that did not exist before.
45

EASTWOOD
45 years of research goes into every book
Any event we create is a composite of many probable events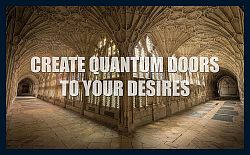 When we manifest an event, we do not simply select a completed singular probable event. We manifest elements of many different probabilities and we combine them together in a unique and original way.
We are blessed by our every experience. Each event in your life is an original experience that never before existed in the history of the universe, and never will again (in the exact same way).
When we use our thoughts to manifest something in life, like a new house, that creation is a composite of many probabilities. The size and character of our mansion could be a result of constant adolescent fantasy and wish. The view through the window could be from a probability in which we are a fisherman, and the chairs in the dining room a result of what we saw in a store when we were younger, and the doors from what we saw in our bedroom as a child.
Each element of our house is drawn to us through our focus and desire. We pick what we like from this endless field of manifest and unmanifest events I call the field of all probabilities.
Our beliefs, thoughts and emotions regulate the inflow of probable events to materialize. Where we focus and whatever we dwell on most manifests.
Each primary probable self of yours is like a solar system with the sun representing the physical self/life of that probable self, and the planets revolving around it the other probable selves extending outward.
And each of those surrounding events has infinite probable variations.
You are surrounded by probable variations of your current self. An inch behind, in front, to the left and to the right of you are probable positions of your being. Extending outward from you, the intensity of energy in each is slightly less.
Further out there are probable selves doing other activities.
In the same way, each object in your environment is surrounded by probable variations. Each piece of furniture is enveloped by probable variations in its placement. The highest intensity versions are the ones closest to the piece of furniture you see. Intensities decline with increased distance.
If you neglected to start a business or do something you wanted to do, a probable self of yours made the opposite decision. By pondering what the existence of that self is like and how elements of that probability could fit in your current life, you draw elements of that probability into your life.
You do need to act on your desires. After visualizing what you want to create it is necessary to act on your intuition and impulses.
---
"Genius is 1% inspiration and 99% perspiration."
— Thomas Edison
---
Your impulses are urges to action coming from your inner self and leading to the future events you are interested in manifesting. They lead to the ideal version of who you can be based on your inner self's awareness of probabilities. Follow them in appropriate ways as best you can.


45

EASTWOOD
45 years of research goes into every book
BE WHO YOU WANT TO BE & ACHIEVE SUCCESS OVERNIGHT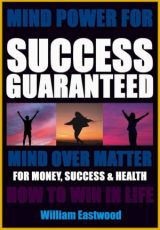 The principle of selecting probabilities is based on the most credible & advanced science in the world ― Einstein's relativity, David Bohm's "holomovement," & "many-worlds interpretation" of quantum mechanics.
.
Paperback / eBook DIRECT FROM MANUFACTURER - most reliable source -fastest delivery - lowest price
Click above to learn more
You are free to create whatever you want
Your ability to select and manifest any probability shows you how free you really are. In your life you are unrestricted to manifest any event.
No person or agency can restrict you. No condition or circumstance has any power over you or ability to limit your options.
If you think you are restricted that is what you manifest. But no one can stop you from using your thoughts and mind to manifest a probability in which you are not controlled.
In deeper terms, you are therefore in full control of your reality. You control 100% of what you will create and experience by your beliefs, thoughts and emotions.
You are not a victim of circumstances or forces or events beyond your own control. You create your reality.
Realize that you are free to create whatever you want in your life.

You can create anything!
45

EASTWOOD
45 years of research goes into every book
ePub: (eBook)
---
The human race will be saved!
---
A new unifying principle is the only solution to save humanity from the potential destruction that exists at this time in history.
Our very survival is now at stake, and that is why I am grateful that I can help at this time to make a difference and help to move the human race in the most beneficial direction possible.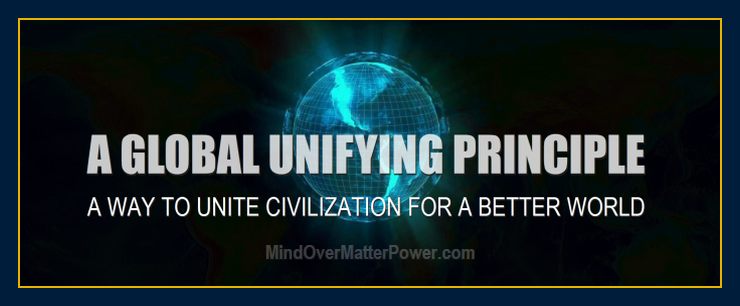 A highly recommended article.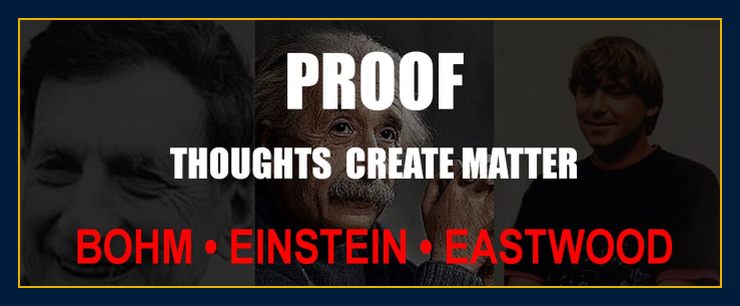 Eastwood founded the Altruistic Movement (below).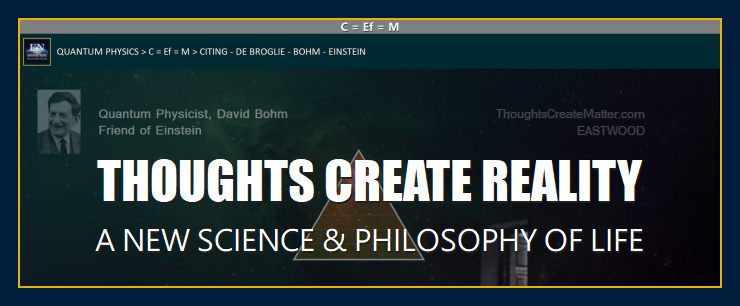 45

EASTWOOD
45 years of research goes into every book
What happened?
---
There are many problems in the world today
---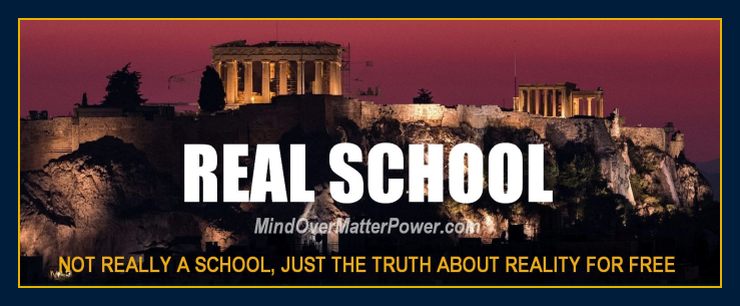 TRANSFORM AND IMPROVE YOUR LIFE IN EVERY POSSIBLE WAY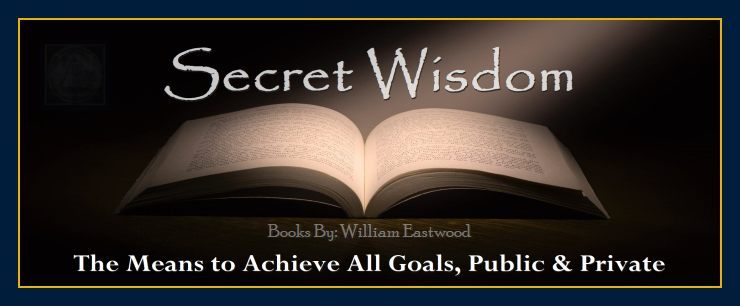 If you wish to go to the next level and support the improvements that our work is bringing to the world, take a book with you.
---
Put an end to starvation in the world... children suffering... human rights violations... conflicts and more by buying a book. (see: EN mission statement).
When you buy a book, consider it a donation helping people around the world (see: Mission Great Civilization).
---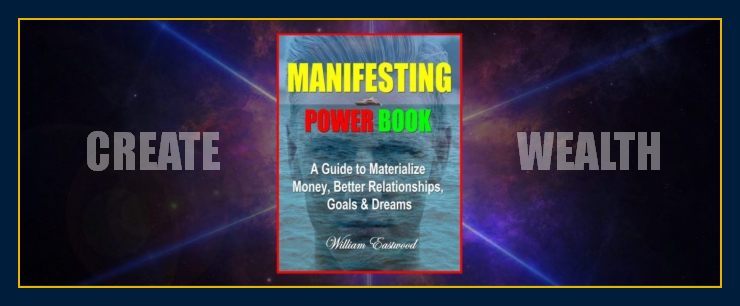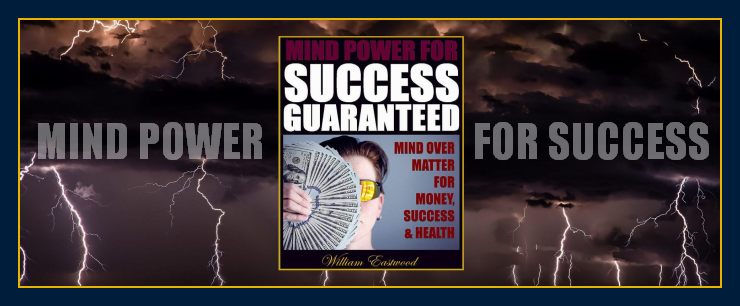 If you are unable to afford a book, the daily affirmation page can get you started on your way to materializing all your goals and aspirations.
Affirmations are the science of reprogramming the mind for success. Everything we have been taught is wrong, yet our beliefs and thinking habits often resist our efforts to change them. This is why our affirmation science is needed. We are providing what the people of the world are asking for.

Click on the spinning globe at the top of any page to go to the day's affirmation page.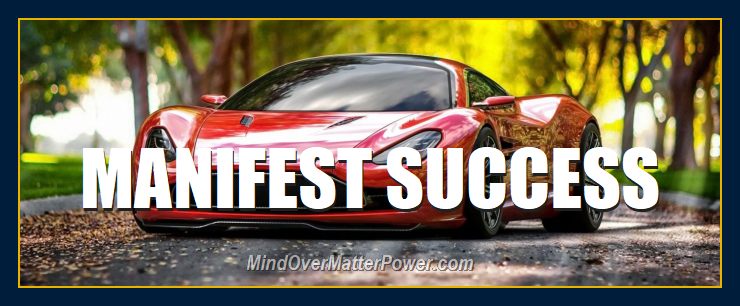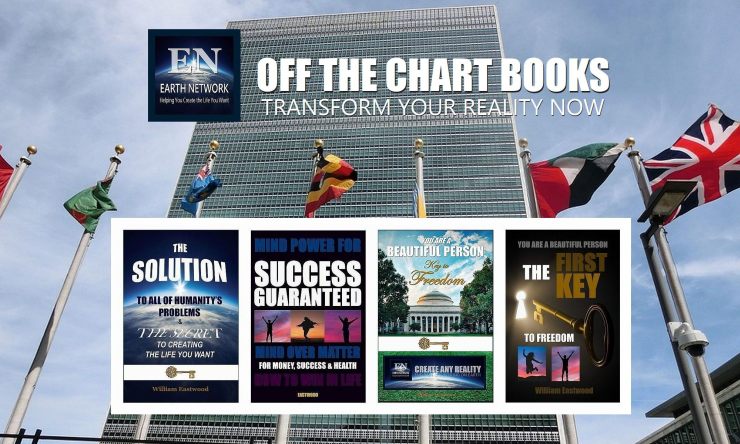 WILLIAM EASTWOOD
Author of Earth Network articles and books.
"I appreciate people supporting my work because I paid a high price to be the first to bring this knowledge to the world.
What do you want to create? Eastwood's methods of achieving goals are based on new scientific paradigm of University of London physicist David Bohm, a former protégé of Einstein's and over 45-years of research and application. These methods work. Begin now to create the reality you have only dreamed of with William Eastwood as your guide.
There is an amazing story behind this site and books. There are huge changes taking place in the world. The forerunners are running up against those barriers that prevent progress in the world.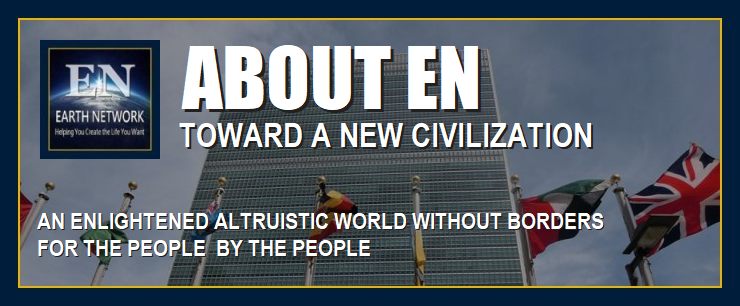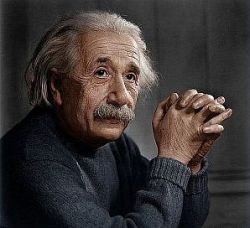 "Great spirits have always encountered violent opposition from mediocre minds."
― Albert Einstein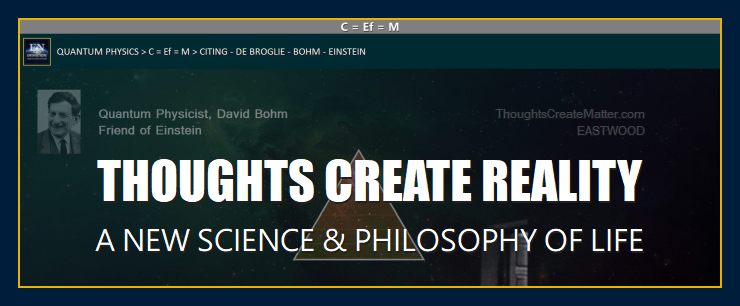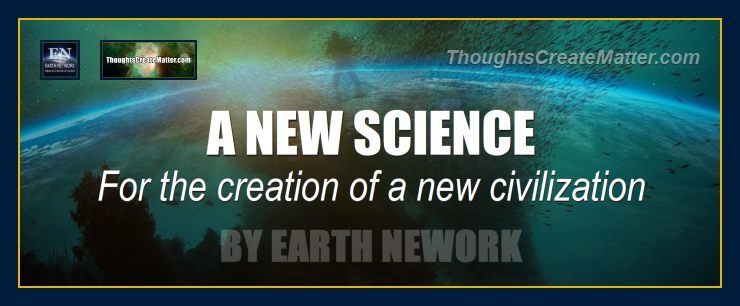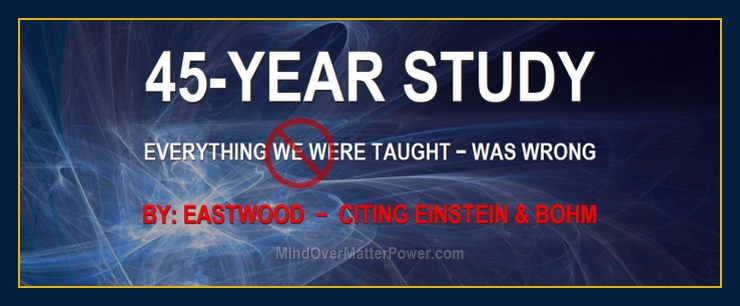 ---
Click above to learn more
---
My story is a success story achieved against all odds.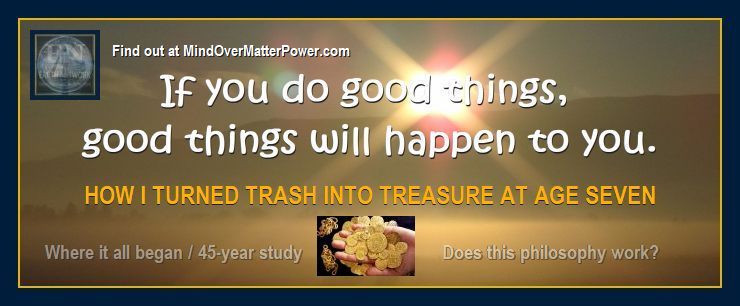 You are in control of your experience. At any time, matter can be completely changed by the activation of conscious thought. Your environment is a product of your thoughts and emotions. By projecting the specific thoughts and emotions that embody your desires you can immediately begin a process of change.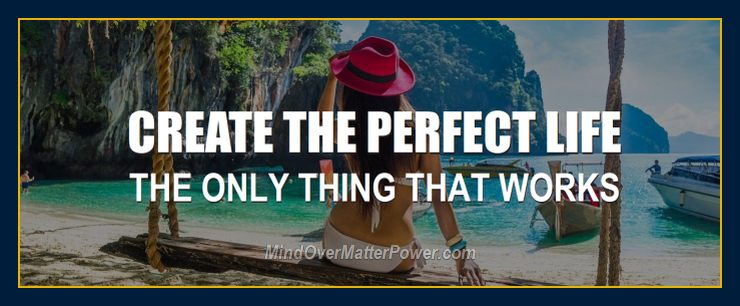 Our ThoughtsFormMatter.com website has also has important articles.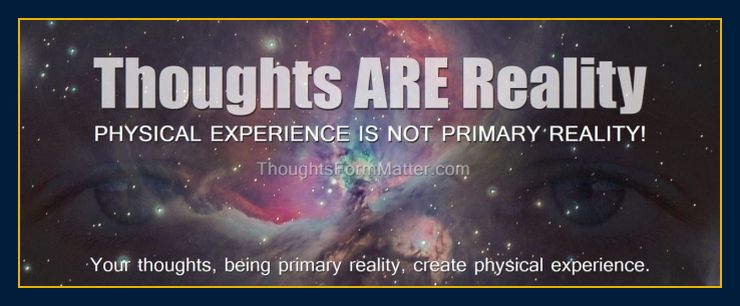 Your senses project your reality and then perceive that reality.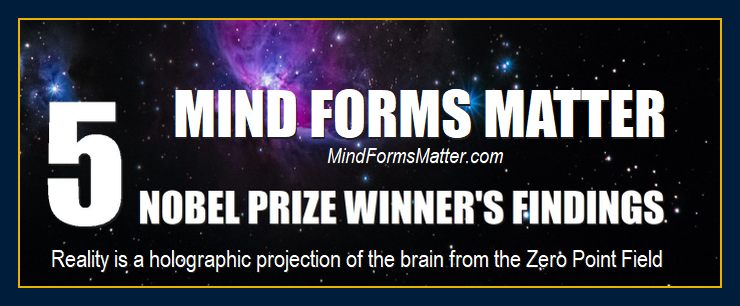 TWO OF 12 POPULAR BOOKS BY WILLIAM EASTWOOD
  
THE FIRST KEY: $3.99

Phoenix

International 5 STAR Review
Verified Purchase

Paperback / eBook DIRECT FROM MANUFACTURER - most reliable source -fastest delivery - lowest price.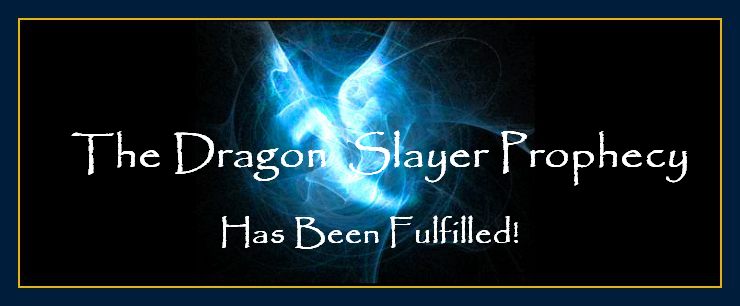 The Dragon Slayer prophecy is a fantastic prediction made in the previous century. The TRUMP RIOT article and my SOLUTION to violence, COVID-19 and other mainstream issues are part of what was predicted.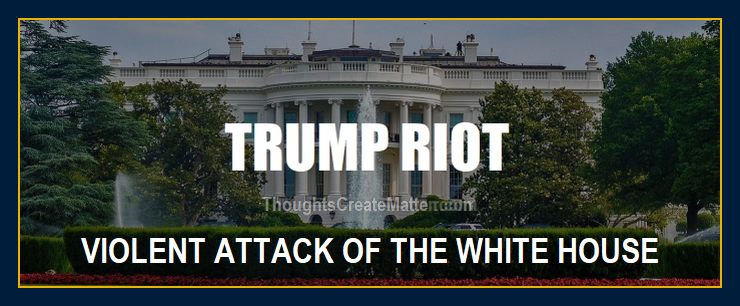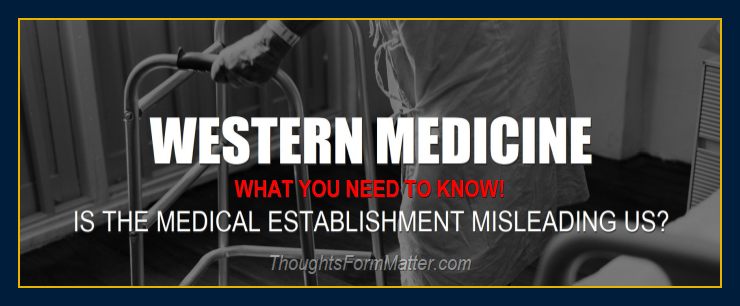 Take your country back from primitive superstition, violence and ignorance.
Enter the new future
Knowledge can change the world as we know it.
[/su_expand]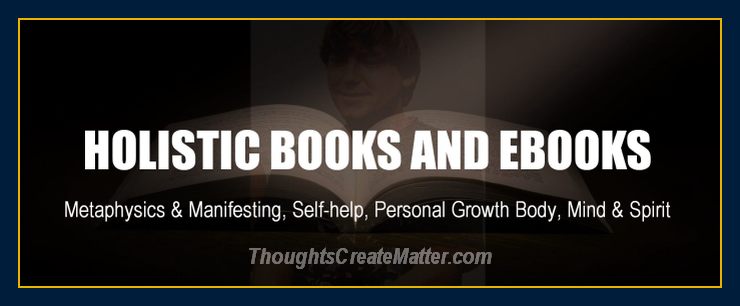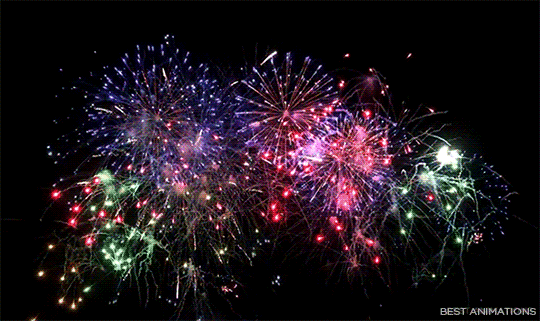 What Are Probable Selves? Do Parallel Realities, Alternate Worlds or Inner Dimensions Exist?
© Copyright 2019, 2020, 2021, By: William Eastwood
Primary article concludes here.
---
FOUR SCIENTIFIC EDUCATIONAL SITES — ONE PHILOSOPHY
A singleAMAZING philosophy!
100's of articles!
4 EN websites!
They are meant to be used together.
Click between them!
Click below for list of articles.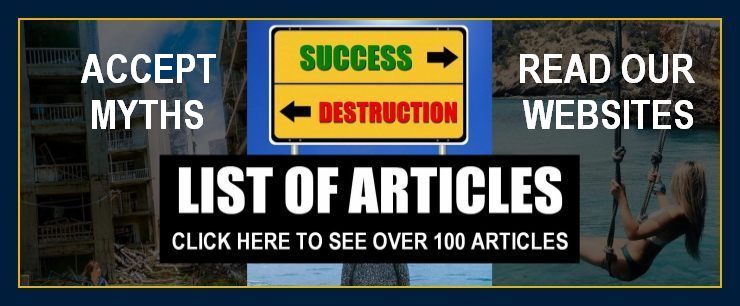 Click below for ThoughtsCreateMatter.com home page.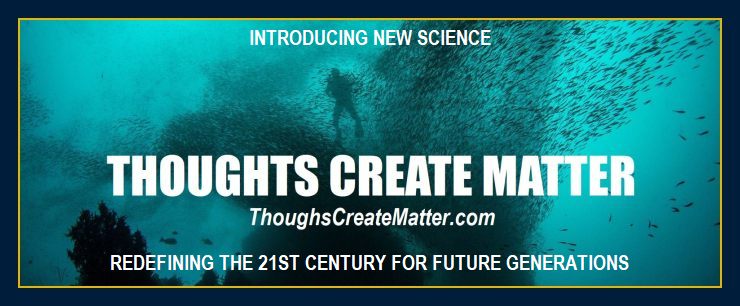 MIND OVER MATTER POWER
Get the facts from the best sites
How Your Thoughts Create Matter & Your Reality
I highly recommend thoughtscreatematter.com because it has one of the best scientific explanations, quantum mechanics and is easy reading for just about anyone.
Recommended website: Thoughts Create Matter
---
Categories: Mind over matter metaphysical philosophy. Probable selves & parallel realities. Many alternate worlds exist in the field of probabilities. What are probable selves?, Do parallel realities exist?, What is an alternate inner dimension?, Do other worlds or dimensions exist?, How do I select favorable probabilities?, Do all realities already exist? Mind over matter is real. Free metaphysical library of metaphysics articles. Thoughts attract, select, create & manifest event. Click on our site, free articles & books to learn more.
What Are Probable Selves? Do Parallel Realities, Alternate Worlds or Inner Dimensions Exist?
You are not a victim of circumstances or forces or events beyond your own control. You are free to manifest any event. No person or agency can restrict you. You create your reality.
The concepts conveyed in this website are within these books.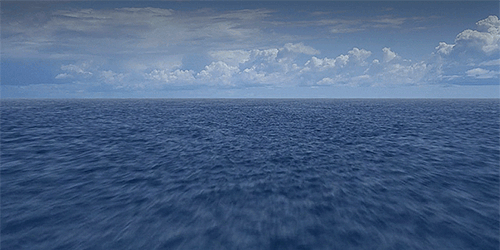 www.MindOverMatterPower.com