---
What Is the Power of the Mind? Create Health & Success – Thoughts Manifest Reality
---
What is the power of the mind?
How do I create health and success with my mind?
How do thoughts manifest as reality?
I will answer these questions now.
What is the Power of the Mind?
---
What is the power of the mind? It creates your physical reality.
Physical reality is a feedback system. What you think and feel is projected by your five senses into material form. You are supposed to learn how to project energy by seeing the results of your beliefs, thoughts and emotions in the form of the events and objects in your environment.
If you do not like all that you see, change your thoughts and emotions. Change what you project!
Click above to learn more
To understand what the power of the mind is to create events, you must understand the basics. Events, objects and thoughts are all composed of the same basic kind of electromagnetic energy. That energy has the power and ability to manifest as events. Thoughts in the mind will seek replication in as many ways as possible.
A positive thought will continue to exist and help you by returning back to you what you put out in energy. The energy may return as an event, a positive alteration to an event, an object, more positive thoughts, etc.
Thoughts draw on inner energy and direct it into the subject of their focus. By imagining a baseball, for example, you are directing energy into that form. When enough energy accumulates and conditions permit, the image of a baseball will be recreated in physical existence. That may occur as pictures you see in media, in conversation, baseball related programs or an actual baseball.
Images in the mind attempt to reproduce themselves physically. The same is true of emotions, which your thoughts and beliefs generate. The best way to change your thinking habits and emotional states is through affirmations.
I look at affirmations throughout the day to keep my thoughts positive because I know that it is not going to hurt me to get into the habit of thinking powerful and constructive thoughts and feeling good.
EARTH NETWORK AFFIRMATIONS AND ADVICE POSTED DAILY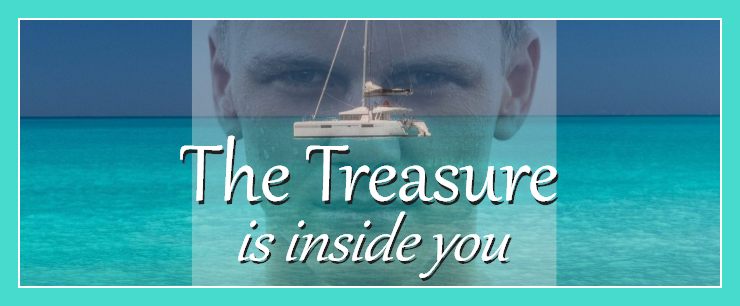 Click on the spinning globe at the top of any page to go to the daily affirmation post.
"The value of a man should be seen in what he gives and not in what he is able to receive." ― Albert Einstein
45

45 years of research 
Over

100

free articles
Become powerful.
Create wealth.
Manifest your dreams.
The most generous advice.
The most experience.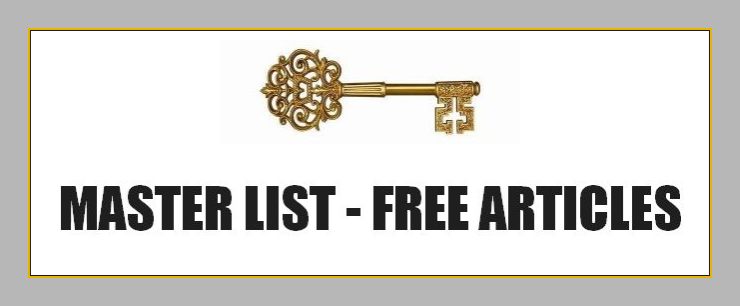 "Problems cannot be solved with the same mind set that created them."
"A new type of thinking is essential if mankind is to survive and move toward higher levels. ― Albert Einstein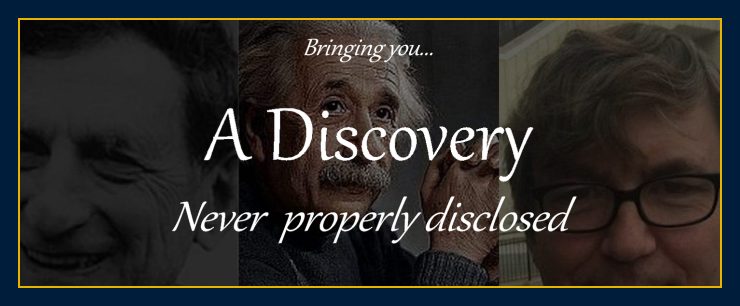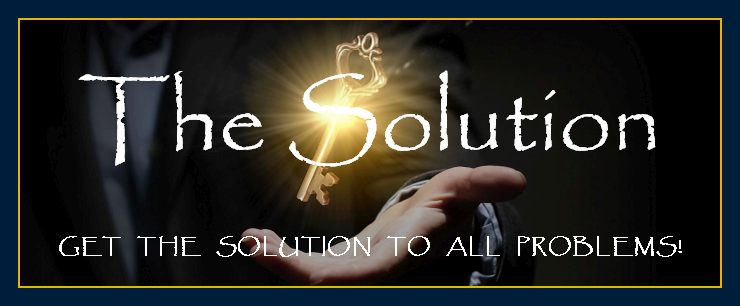 The power of your mind to create anything is considerable. A combination of intent, belief, desire, emotion and focus will create in a powerful way. The science is not well known because of our incorrect classical physics.
Your thoughts create your reality regardless of what anyone says to the contrary.
Because our thoughts create our reality, the thought that our thoughts do not create our reality creates our reality. Not only are our beliefs projected into events holographically, but they also filter our perception, which is why people are always convinced they are right. Our civilization is hypnotized by the strong belief that our thoughts do not create reality.
To understand the "authority" of this site and the power of collective hypnosis, click FAQs below. Otherwise you may never understand our credibility.
Click above to learn more
QUANTUM PHYSICS MIND-BRAIN MODEL
What is the power of my mind to create health and success? How do thoughts manifest as reality?
In your past you did not choose your thoughts as well as you do now because no one taught you that your thoughts manifest. Post-traumatic-stress syndrome is a powerful example of how our fears and negative experiences can hold on in our psyche and body. They may cause our positive thinking to be followed by frustrations and anxieties about getting what we want in life. Often this causes our thoughts to argue for our limitations, which we then manifest instead of what we were affirming.
So what do we do?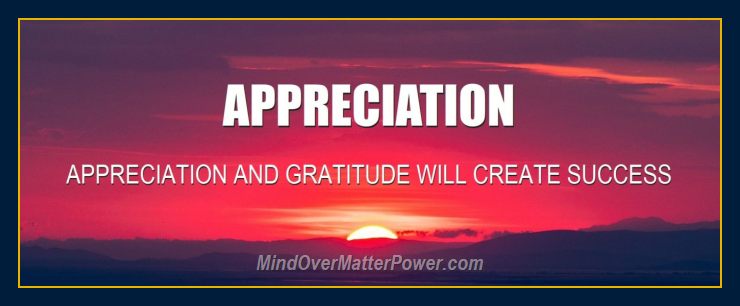 What is the power of the mind to create health and success?
---
The power and ability of your mind to create health and success is unlimited. This is because your thoughts are composed of the same electromagnetic energy that manifest as your reality.
To understand what the power of your mind is, look at what you are experiencing in life. Look around you. What you see existed first as data in your mind.
You body does not just happen to be slim, fat, unhealthy or healthy. These are condition that exist mentally and then manifest physically. Your mind has the power to create health and success as easily as it may create illness or failure, it is just a matter of proper focus.
You can become younger right now
---
"It is possible to become younger in this moment." — William Eastwood.
All time is simultaneous. Through emotional association we can activate cellular memory playback of times when we are young. This is because the past is still alive. To the body consciousness it is a condition of nowness.
You can also activate cellular memory by means of willpower and dream recall.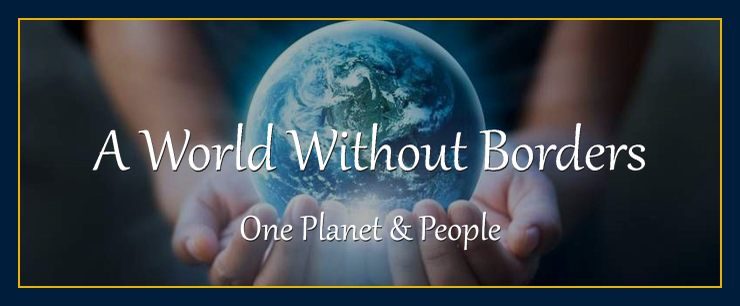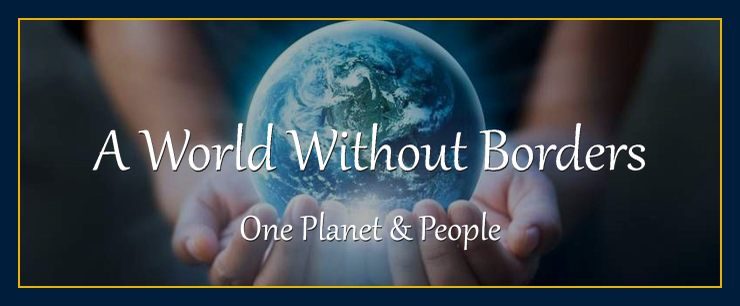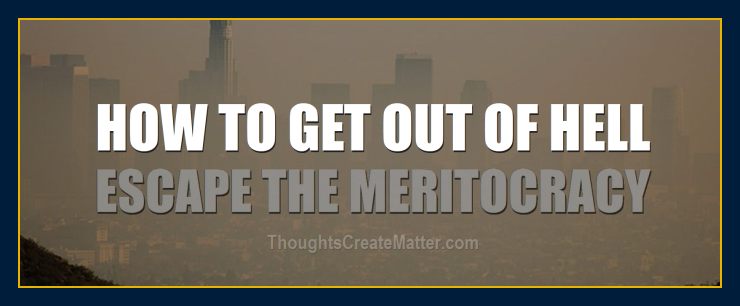 LEARN HOW TO MANIFEST ANYTHING
Your mind can…
How do you feel about your body?
How do you feel about your body? Do you feel you have an attractive body? An old body or young body? Do you resent aging? Do you have imperfect anything? Is there anything wrong with your body, and if so, does it undermine your positive body image?
How you feel about your body tells you what you really believe about your body, and this is very important because your body is a perfect replica of the body of your beliefs.
Your body self-image is your opinion about your own body. If your dominant body image is negative, then that will be manifest. Do you think you are healthy or unhealthy? Explore that question and study the results. If there is anything negative, work on changing it.
If you can't answer these questions right away, you are out of tune with your self-image (beliefs) pertaining to your body. Since the beliefs you hold toward your body regulate and influence its condition, you should be aware of them.
Praise your body
If you are a parent, you know how important it is to tell your children that they are loved and appreciated. The same is true for your body.
Each part of your body is aware of what you think about it. What you think most becomes your primary belief(s) and your beliefs are manifest. So, whatever you say about each portion of your body is what manifest in that part of your body.
Your body consciousness picks up your attitude toward your body. Your thoughts about your skin on your face and the size of your stomach are felt by the cellular consciousness in those areas of your body. Those consciousnesses resist negative ideas yet are forced to reflect those ideas physically.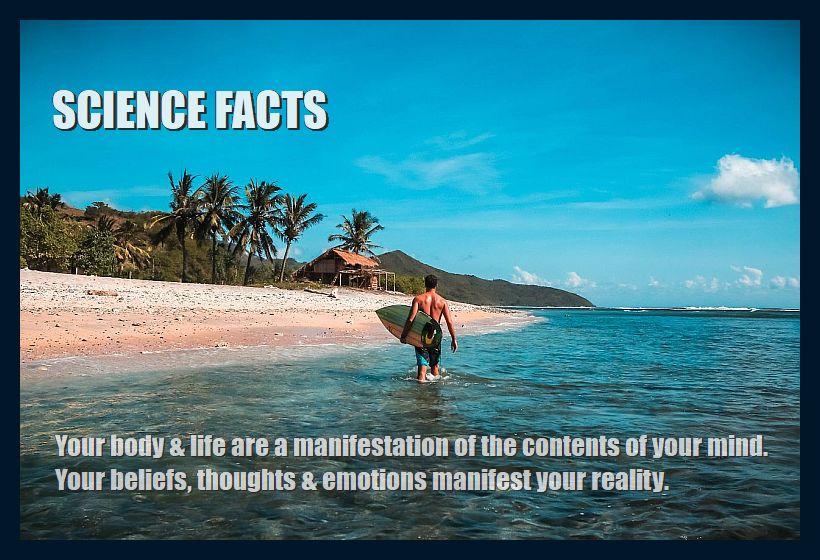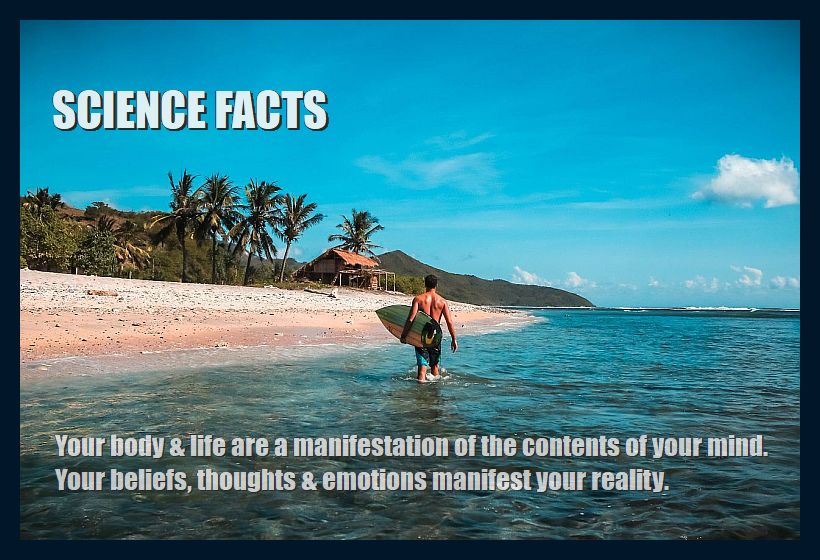 Click above to learn more
Your beliefs, thoughts and emotions can manifest as perfect health
---
Since your thoughts manifest in your body, appreciating the beauty and amazing nature of your body will be highly beneficial. Anything is possible if you appreciate how well your body will respond to your new thoughts about it.
In a way, your organs and cells are your children. They depend on you for just about everything, and so like children, they are very attuned to what you are saying and thinking about them.
Polygraph machines show that plants are very receptive to our thoughts about them. People talk to their plants. When they praise them it helps their plants. It is far more important to say positive things to your body.
Non-physical cells form physical cells
---
Each cell has a non-physical cell equivalent. Scientists call this the wave-state. The wave-state scientists have discovered is not a residue of matter or just a vibration, rather it is the "thing" itself, and the materialization is the "effect."
We are conditioned to always see the physical as the primary state, yet it is not. The primary self is a beautiful spiritual consciousness, and the primary body is also non-physical.
This nonphysical cell is a complete cell, and it is what manifests as the physical cell. This nonphysical cell is not just influenced by your thoughts, it is composed of them.
The body consciousness manifests the body. The nonphysical cell manifests as the physical cell.
Click above to learn more
Thoughts form the body
---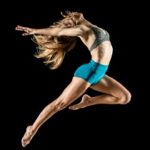 Therefore, it is very important what you believe and think about your body. By thinking about how well your body functions you increase the performance capability of your body.
When you think you are strong you are instantly stronger. Anything you think manifests in some way.
Overall beliefs determine overall body states. However, these are a result of many thoughts and feelings about your body that have accumulated over your lifetime.
Each little thought is a placebo or nocebo. The way to change your body, to maintain health and energy, is to adopt positive and supportive self-talk toward your body. Over time your little thoughts add up. You eventually become your thoughts as they manifest physically as your body.
Back up positive statements with physical care and you have a formula for health. This is your way to perfect health.
Inaccurate beliefs can manifest to create illness, disease, premature aging, etc. Whereas, self-concepts of having an amazing body and good feelings about it will create that as a physical body condition and reality.
Frequently thought ideas of youthful energy, exuberance and health can transform your body.
The worldview of most doctors
Doctors see things as being outside of our personal control as well as the cause of what happens to us. These types of beliefs are perceptions that make us vulnerable. They are false views that are natural outgrowths of materialistic worldviews our civilization is steeped in.
What is Wrong with Western Medicine?
The problem of less than desirable health of any kind comes down to the manner in which we interpret all aspects of the world around us.
When we consider a microbe or germ our thought as to its intents affects our relationship to it. Is it harmful? Can it kill us? Will it make us sick?
Our smallest thought is a placebo or nocebo. Each thought we internalize becomes part of the nonphysical cell. That nonphysical cell creates the physical cell.
Quantum mechanics has disproven the mechanistic worldview by which the medical profession still tends to operate. It is this incorrect way of thinking that is the underlying problem, and your only true adversary.
We read nature wrong
The energy that composes everything―be it a germ or a food―supports us. But we are taught to believe that the universe is indifferent, that it acts on us despite our needs and wishes.
We arrive at a way of thinking that sees everything as antagonistic to us. These resulting beliefs and the thoughts and emotions they generate are placebos and noceboes. They create the nonphysical cells that manifest as our organs and body.
Our environment and food seem to act on us despite our desires, will and intents. We come to see ourselves as being victims. This is not true.
Doctors are heavily scripted in a mechanistic paradigm that sees organisms as acting according to their own will alone, achieving their good at our expense. This is not the way reality works.
It is taken for granted that things can happen to us that we do not want to have happen to us. In this worldview we become victims of our environment and our own biology. This is impossible, but if we believe it the false reality is experienced to a significant extent.
Fear is faith in the negative, and it is a self-fulfilling prophecy. The only victim is a victim of his own thinking, and so he is not really a victim.
It is only when we are blind to the connection between our thoughts and the reality that we experience that we fail to see that we are creating the events that seem to happen to us.
We always create our conditions and we invite germs or whatever we need in order to cause reality to reflect our beliefs.
Your expectations as to how a food will affect you largely determine the effect it will have on your body. General negativity can also be manifest.
Negative thoughts or depression can manifest as an ailment
Suggestion manifests in your body. The non-stop self-talk going on in your head is suggestion. If you pay attention you will see that your thoughts are evaluations or suggestions, this or that is so, or this or that is not so.
Healthy suggestion is your prescription for perfect health, and it does work.
What is the power of my mind to create health and success? How do thoughts manifest as reality?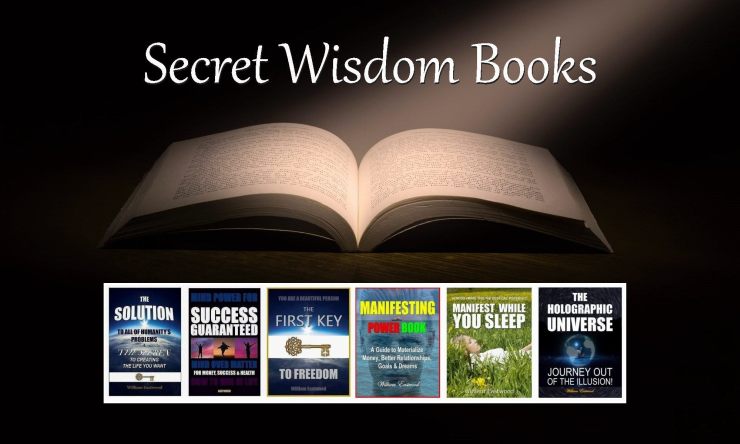 The magical investment value of books and affirmations
---
You are like a bank vault filled with money, gold and precious jewels. Every positive thought is a deposit. Every negative thought is a withdrawal. Your life is the interest. Shallow positive thoughts are like gold plated jewels and play money. Wisdom and understanding combined with solid belief and quality affirmations are like solid 24 karat gold and real diamonds. These are the thoughts that build integrity and value and procure high return on investment.
Every object in your environment is an extension of your energy. A physical book is a connection to the part of your inner self that "created" the book and understands the content. A book on a table next to you connects you to all those people who hold the knowledge associated with the book.
Every object around you is a holographic projection of your mind that connects you to the innermost portion of your soul that creates them.
If you want to break old patterns and habits of perception, bring books full of light and affirmations into your life and remain centered on what they represent — the truth you are bringing out within yourself by having them in your presence. Once you materialize something in your life, an energy pathway through which the object or event is created and maintained continues to exist, even when the object or event is long-gone.
A single affirmation is only a small deposit, but wealth and prosperity can only be built a single thought or act at a time. A mind that thinks in affirmations transforms everything it touches to gold. You begin the journey by surrounding yourself with good books. When you do that, everything around you speaks quality and intelligent love — the invisible infinite potential of which you are composed. That includes the qualities of prosperity, natural power, right and integrity.
Force yourself to continuously review beneficial concepts to keep them alive in your mind. Develop a realistic positive attitude. Keep your metaphysical books open to highlighted material and review it every day. Find something important to focus on daily. Rescript your mind one thought at a time; and when you do, commit to going all the way. Half-truths are like coal wrapped in holiday paper. Adopt a baseline of non-linear time thinking.
If you do this faithfully, your entire reality will begin to change for the better.
Again, because this is so important, when you manifest something positive, such as a book that represents the truth and the answers you are seeking, maintain that book and whatever represents what you want in your life as best you can.  This creates an energy pathway for more of the same to come through into your life. It also connects you with the author and all others who are connected to the object and/or information it represents.
To keep concepts alive, repeat them in your mind over and over again. This is how you rescript your mind and change your reality. Our audio book — "How Do I Make this the Best Day Possible —  Manifest While You Sleep" — is the perfect tool to reprogram your mind with everything you want to invite into your self and life. Just listen to it while you are going to sleep and you will have technicolor dreams of your most sacrosanct ambitions. Your unlimited potential is 100% a factor of what you input — the investment through whose interest will be the life you were meant to live.
This is the only way you can change the patterns in your life. If you want to materialize a better-quality physical experience, this is what you do. You bring what you want into your reality through your thoughts. I have done this, and I always have my favorite, most powerful books at arm's reach. I constantly review key points. You may want to create a kind of pulpit (as I have done) where you can keep books open to pages with highlighted text.
I urge you to buy whatever books you can comfortably afford from your favorite metaphysical authors. There are many other benefits in doing so. A purchase is an affirmation of your manifesting power and prosperity, and it is a testament of your determination to improve yourself and your life.
Practically and symbolically, correctly made purchases are extremely important, not just to you, but to all those who make these metaphysical books available to you.
As a heart pumps blood, the vacuum created in each pulse draws in more blood, and this is how energy behaves. You must give or outflow energy to receive. In religion and spirituality, this is behind the Golden Rule concept.
Your most valuable possession will always be yourself. If you do not invest in you, then you are saying that you are not important. Those who do not invest in improving themselves and their abilities, do not draw more (ability, quality, etc.) from the universe.
Learn to manifest quality and value in yourself. Learn the art and science of living a good life and manifesting what you want in life. Bring forth that which you seek.
When we awaken to our true nature, we begin to realize that we are supported and graced by an altruistic consciousness of which we are a part. When we become aware of how the universe works, we begin to notice how the universe bends in our direction and works to our advantage. We realize that from our best feelings, thoughts, intents and expectations flow fortunate, synchronistic events.
An entirely new worldview begins to set in. This is when an unquenchable thirst for positive metaphysical concepts will overtake you. The sacred tonic of fulfillment is the highest level thinking of which you are capable. Affirmations are the elixir of happiness, achievement and dreams, from which flows a greater fulfillment than we can imagine in our most wondrous moments.
Holographic reality: Events are a projection of your mind. ThoughtsCreateMatter.com
A new science and philosophy of life. ThoughtsCreateMatter.com
Exactly how thoughts create reality. MindFormsMatter.com
The world is your creation; you can have anything you want.  MindOverMatterPower.com
Secret Wisdom Books by William Eastwood. Lulu.com

What Is the Power of the Mind? Create Health & Success – Thoughts Manifest Reality
© Copyright  2019, 2020, 2021, 2022, By: William Eastwood.
William Eastwood is an international political influencer
A self-made author of over 20 books.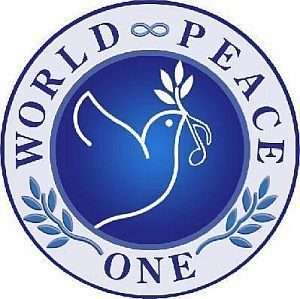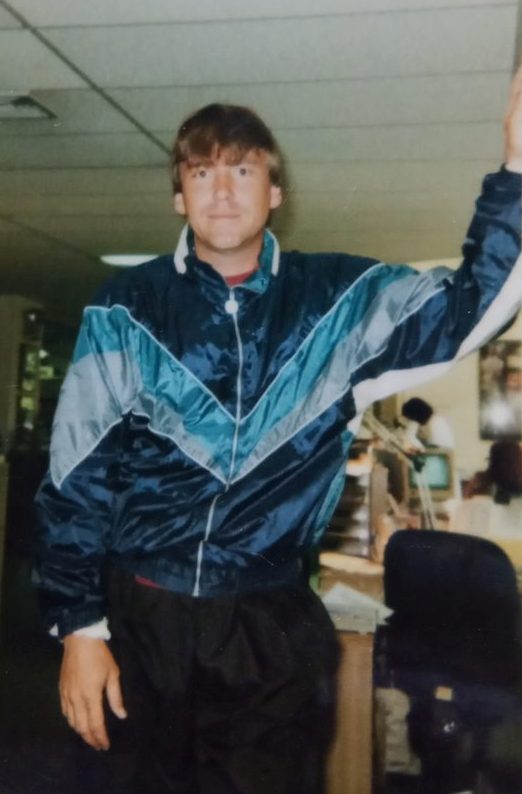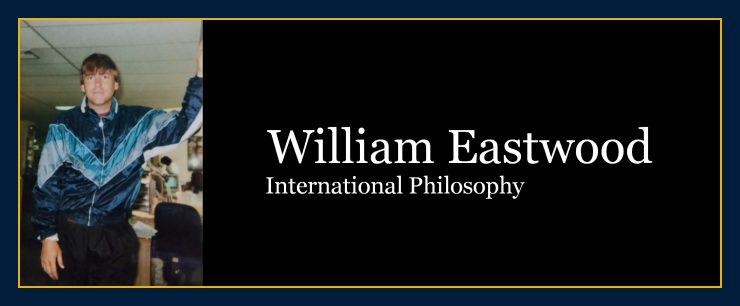 The full time-line and history of William Eastwood and his work
---
This is the most complete account on all five websites.
A philosophy that works LIKE MAGIC!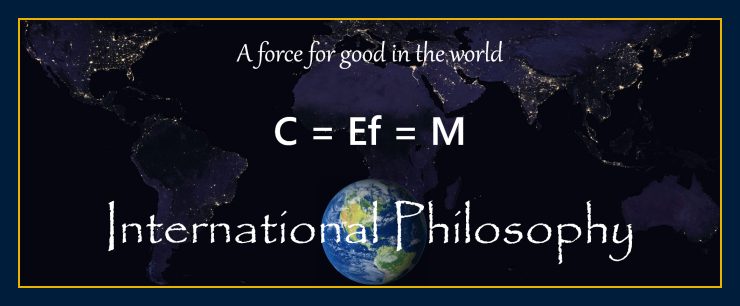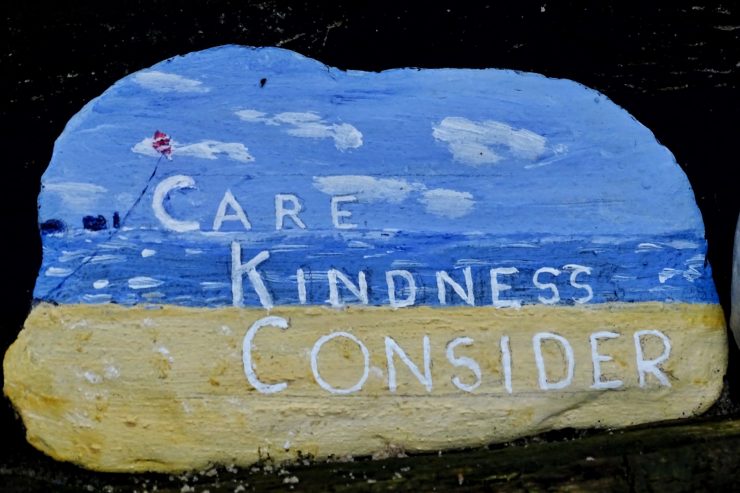 There are a lot of things that traditional science cannot explain that can be understood through the lens of Internal Science.
My literary agent in New York says that most people in the world today are unintelligent, and that only a sliver of intellectuals and professors are capable of understanding. I beg to differ. I explain Internal Science in ways people can understand.
Whatever you can imagine you can create!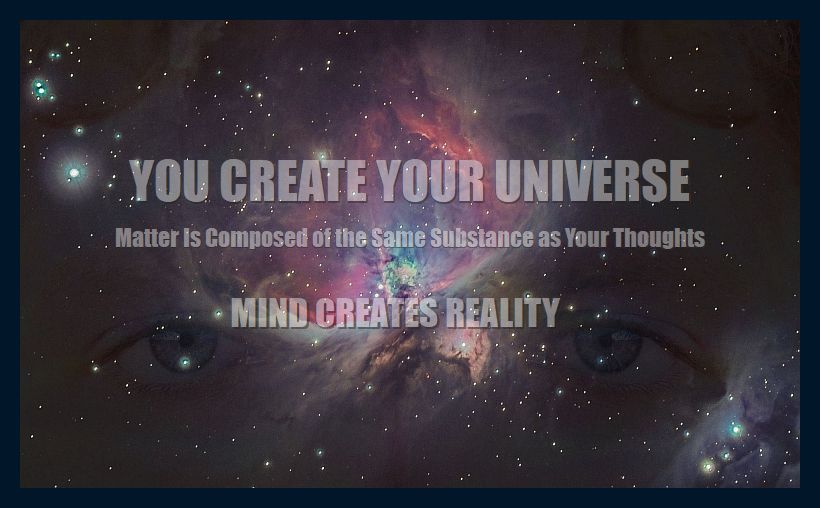 ---
Categories: What is the power of my mind to create health and success? How do thoughts manifest as reality? What Is the Power of the Mind? Create Health and Success – Thoughts Manifest Reality. Thoughts form the placebo effect. Thoughts form reality. Click on our site & books to learn more.
What Is the Power of the Mind? Create Health and Success – Thoughts Manifest Reality
---
To change any element of the movie you call life, you have to change your thinking. Altering the mind alters your life. There is no other way to change your life.
The concepts conveyed in this website are within these books.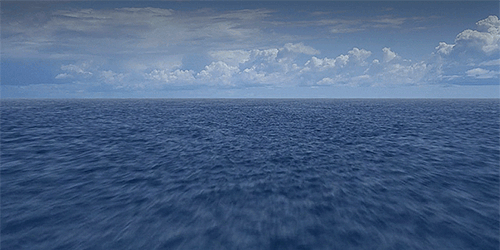 www.MindOverMatterPower.com