---

How Do I Change Thinking from Negative to Positive? Stop Worry, Fear & Doubt:

Metaphysical Concepts to Transform Your Life
CHANGE NEGATIVE THINKING: Stop Worry, Fear & Doubt
---
Click Image for EN founder's video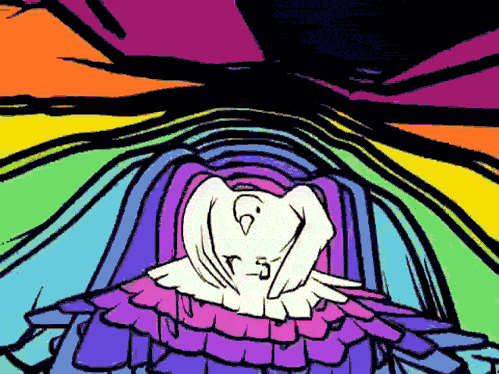 DO SCIENTISTS SAY THOUGHTS CREATE MATTER?

Many top physicists do believe in mind over matter

It is the rest of science, media and the world who do not want to listen to what they are saying.

Max Planck

Max Planck, Nobel Prize winner father of quantum mechanics says, "I regard matter as derivative from consciousness."  — The Observer, 1/25/1931

Max Tegmark of MIT

Consciousness Is a State of Matter: MIT

The evidence that consciousness creates matter

is right in front of us

An explanation of how consciousness creates matter is inherent in wave-particle duality. The concept of an alive universe, a universe entirely composed of consciousness, is supported by the greatest scientific discovery of all time.

In his 1924 Ph.D. thesis and groundbreaking contributions to quantum theory, Nobel Prize winner, Louis de Broglie postulated the wave nature of electrons and suggested that all matter has wave properties. This concept is known as wave–particle duality, and forms a central part of the theory of quantum mechanics.

De Broglie's wave–particle duality is extended to all particles and the laws of nature. This tells us that everything has a wave aspect.

The next question is: "Does matter form the wave or does the wave form matter? It is pretty obvious what the answer is.

Does the Wave Create Matter or Does Matter Create the Wave?

Your body's motion does not create the idea to move.
As all acts are preceded by an intent, be it on a conscious or subconscious level, all actions which form events are a result of information within the wave. 

Even the components of cells which continually replace their parts, do so according to the intent of the

subconscious body consciousness.
The complexity and order of your cells replacing their parts is not a haphazard, chance creation. In the same way, all matter is a result of the information that forms and composes the wave.
The entire body has a nonphysical form that creates the physical body. The conscious energy of which the body is composed creates the physical body.

De Broglie was awarded the Nobel Prize for Physics in 1929.

His 1924 thesis (Research on the Theory of the Quanta) based on the work of Max Planck and Albert Einstein on light, resulted in the de Broglie hypothesis that any moving particle or object had an associated wave. De Broglie thus created a new field in physics, or wave mechanics, uniting the physics of energy (wave) and matter (particle).

De Broglie developed a causal explanation of wave mechanics, which was refined by David Bohm in the 1950s. The theory has since been known as the De Broglie–Bohm theory. His theory was supported by Einstein, and confirmed by G P Thomson, Davisson, Germer and Schrödinger.

These theories are tested and proven to be facts. We know that quantum mechanics is correct because the mathematical algorithms are consistently relied upon in scientific applications and to build advanced scientific devices that work amazingly well.

In reality, nothing is solid

Physicists know that nothing is solid.
Solidity is a result of how our five senses react to non-solid energy.
If we can't pass through energy, we consider it solid, and so it functions as a solid in practical terms, but regardless of the fact that nothing is truly solid.

All physical matter is composed of

fields of energy.

There is no duration to matter,

it is continually generated

in the same way light is when you turn a light switch on.

Conscious Energy Units (CEUs) form matter in the same way photons form light. Both travel

at the speed of light.
Fields form matter.

What is a field or wave of energy?

Reality is composed of non-solid fields of electrical energy. Waves are disturbances in those fields. Waves are the closest we get to particles, but truth be said, there are no particles because waves are just energy moving around. That energy, however, is filled with information.

The wave-aspect of anything in nature is an energy field that contains huge amounts of information.

What is a thought but an energy field containing information?

Both waves of matter and thoughts are electromagnetic energy. Matter and waves are the same thing. The facts are right in front of us.

All of this is leading to a new paradigm, the paradigm I have lived by for almost 50 years

When we look at a tree we don't see the roots, but we know a tree has roots. The same principle holds true for you. You are not just a machine hanging in the air with no inner source of nourishment.

Friend of Albert Einstein and author of "Quantum Physics," the classic 1950's university texbook, physicist David Bohm gives us a scientific paradigm that includes a source from which we get our substance and create events.

Even if it appears to be hidden from view, the inner portion of you exists as surely as trees have roots. You do not start running out of energy the day you are born. You are replenished with new energy and reborn and recreated continuously.
Click above
Consciousness Is a State of Matter: MIT
BREAK THE CYCLE: Depression does not just happen
Depression is a result of feeling powerless. When we do not understand that we create our reality we feel powerless to change it. Because we do not understand the power of our thoughts we allow ourselves to think negatively.  Negative thinking over a long period of time then leads to depression.
A sense of powerlessness contributes to depression
There is a human need to feel natural power and in control. Without this sense of natural power, a feeling of weakness and negative thinking can make inroads into our mind.
Remove Invisible Barriers to Success
Depression occurs when one has been feeling powerless as a result of defeating beliefs. When we think circumstances beyond our control, other people or mysterious forces have power over us, we lose the sense of natural power we need to maintain happiness in life.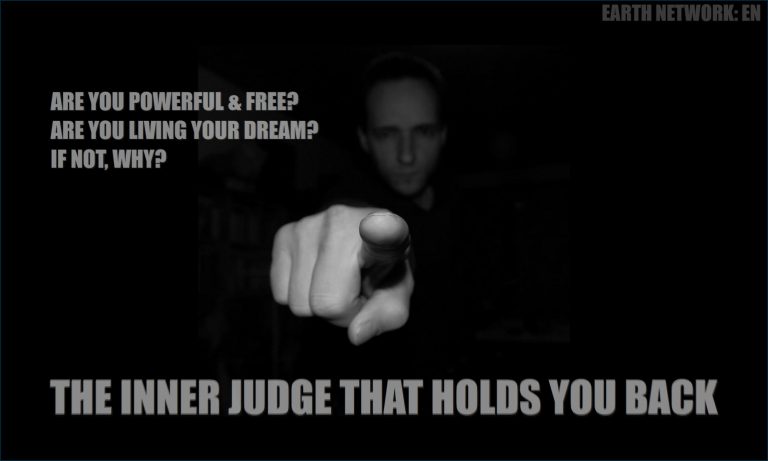 You must be aware of the problem to solve it.

The Inner Judge & Victim Control Us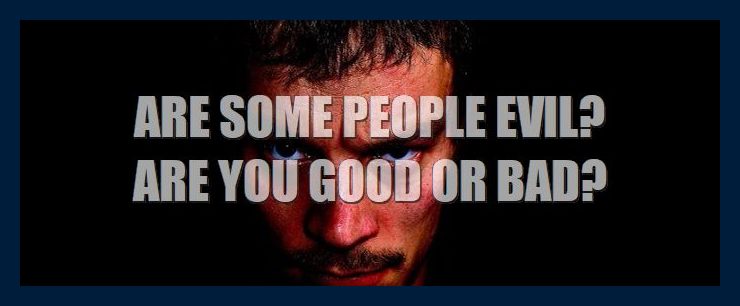 Click above
With the realization of the power of thought the game changes
When you know that you create your reality, the choice to be positive becomes too powerful an option to ignore for any reason. With this realization you easily and naturally shift from the negative to the positive.
Whenever I begin to feel depressed I know I need to remind myself that I create my own reality, and that this power is derived from my beliefs, thoughts and emotions. This reminder always pulls me out of negativity. This has worked more times than I can count. It always works. It will work in your life too! Just try it.
Various techniques
Sometimes relaxing the mind and just listening to good music does the trick. Appreciating artwork, beauty or other people can help.
Everyone has their own private triggers, however silly or whatever. Know what they are. An activity that would seem odd to another can have great meaning to you and can call up resources and energies from deep within you.
Sometimes the way to stop negative thinking is to treat yourself to something you desire to like a good meal or rest on the couch while watching your favorite TV program. Honoring yourself in your needs for rest and relaxation send a message to your subconscious that you are worthy, and this procurs results.
At other times a walk outside, activity or proactive program may be the solution. When you get out into the world, the stimula and interaction tends to lift you up. The positive moods of other people can also spill off onto you.
Relaxed housework can also help. There is meaning and value in ordinary activities, and taking pleasure in them leads to the insights and energy you need to achieve your purposes.
If you are over strained and frustrated you may want to stop trying to accomplish something so hard.
When you relax and enjoy the moments insights come to you that can solve your problems. Then you realize that the struggle to try to pound things into place was inefficient, ineffective and perhaps highly counterproductive.
Tips & Tricks:
When you have tried everything and still can't stop your negative thinking, an aggressive tactic is in order.
Just start reading something. Use whatever works, for me it is affirmations and metaphysics.
Positive Thinking Does Not Work
How to escape myth & immediately attain success
The primary myth that comes out of materialism and Darwinism is that thoughts and and physical events are two distinct entities. Nothing could be more untrue.
Your beliefs create your reality, literally. Your conscious beliefs create your immediate reality. If you change your beliefs, thoughts and emotions right now, your reality will immediately begin to change.
MIND OVER MATTER New Paradigm Facts
It's all so easy!
Assumptions are belief. Anything you assume to be true you tend to create physically.
If you want to change your life, just change what you are telling yourself is true in your head. A situation can have any outcome. The outcome is set by you. If you tell yourself in your head, this is going to work out, or, the result will be positive, then that is what you tend to create. This is why affirmations are so valuable.
Begin to change your life by applying affirmations on a daily basis. If possible, learn to think in affirmations.
Manifesting anything you want in life is easy when you know how. Begin to create your dreams now!

Click on rotating earth at the top of every page for your daily affirmations.
Being positive is only difficult when you are negative
Please read the authoritarian article to understand the underlying cause of all violence and bullying in our society.
Being positive takes effort. Besides having the right beliefs, you have to do the work necessary to stay positive.
Since positive beliefs, thoughts and emotions manifest, the further along you are into the process of being positive the easier it is to remain positive. It is only when you are experiencing the results of negative and defeating beliefs that being positive can be difficult, but this is precisely when you must learn to be positive.
Being positive can become second nature
Focus on the positive.
Deny any doubt or sense of fear that enters your mind.
Always pare down problems in your mind. See them as less significant and they become less significant.
Realize that situations and people have no power over you.
Nothing has the power to stop you or prevent your success.
Refute the idea that they do.
Know that you are in a perfect position to create what you want.
Know that limitation and fears can't survive the realization that you create your reality.
To understand that you have full control over yourself and your reality is to have it.
If you think you are in a situation where you don't have control, affirm that you do and your situation will change.
Own your power and the truth.
What your inner self would tell you if it could
Remain focused on what you want.
Don't be distracted or influenced by what others think or want for you.
Develop your will and resolve.
Follow your bliss.
Remember that nothing can exist in your future that you do not want to be there.
Know that we are helping you to create what you want.
Believe in yourself and your ability to create the ideal.
You have nothing to worry about.
If you focus on the ideal you desire, we will do the rest.
We will create what you want in life.
All that you must do is stay focused on what you want, and in a short time you will create it.
You don't have to know how it will happen, only that it will.
It is not your job to know what needs to be done to make it happen, or to do the work.
We will take care of all the details to make it possible to have what you want.
Simply have trust and faith and focus on the highest and most positive thoughts you can.
Work your mind up and up and up until you reach the heights.
Think about all the beautiful things you can create in life.
You are unlimited.
The possibilities for your life are unlimited.
You are a beautiful person who deserves to have everything you want in life.
You can do it and you will. We will help you.
You can now have what you want in life.
THE SOLUTION TO ALL OF HUMANITY'S PROBLEMS & The Secret to Creating the Life You Want
Fear, doubt & negativity can't survive the light of optimism & truth
I don't think that anyone who believes their thoughts form their reality can be stuck in habitual negativity. Besides losing your future you will lose your peace of mind, energy, motivation, health, relationships, etc. To realize this is to realize that it is not an option and to drop it like a hot potato.
There's no time to waste considering the lesser possibilities in life. There are too many opportunities. You have a realm of infinite probabilities to choose from. Let's have some fun realizing the ideal.
With positive thinking you immediately begin creating what you want.

Click on rotating earth at the top of every page for your daily affirmations.
Click above
Realize your thoughts and emotions create your reality
Negativity diminishes to nothing with that realization. And as soon as its gone you are elevated by the fact that it is. You no longer feel awful and you are engaging in the first component of manifesting wealth. You realize your power over all situations, and the sense of power pulls you out of depression. It changes the beliefs creating the depression.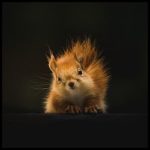 Depression comes from not understanding your reality and options.  Lack of understanding that you create your reality with your thoughts and emotions leads to depression. The misconception of powerlessness leads to the lack of a sense of responsibility for one's beliefs, thoughts and emotions.
Use visualization to affirm you have what you want, be it a positive state of mind or a million dollars. Affirm what you want already exists. Understand there is a time delay in creating what you want. You need to tell yourself you have all the money you need even while faced with all sorts of financial limitations. Don't waste a minute thinking what is wrong, what you did wrong, how you long for a house like your neighbors, or whatever. You can undo years of negative thinking in an instant.
Reality is recreated in each instant
You are being entirely recreated every fraction of a second. Each recreation is a termination of what came before. The past doesn't create your reality, your thoughts do.
Click above to learn more
Worry, fear and negativity
Worrying is the mind's attempt to control a situation. To stop worrying realize that worry does not give you control over a situation. You control what happens to you by thinking positive, feeling good, doing what you can when you can and then resting or enjoying yourself, and leaving the rest in the hands of your inner self. Your inner self can take care of all the details and create what you want for you. All you need is to keep a positive focus and remind yourself of your faith in yourself, the universe and the inner self.
Have confidence in yourself, the universe and your inner self.
Your thoughts don't control you, you control your thoughts
There's no reason on earth to think you can't be positive. The fastest way to be positive is to realize that your thoughts form your reality and that right in this instant you have full control over what you will think, believe and feel.
Positive Thinking Does Not Work
How Do I Change Thinking from Negative to Positive?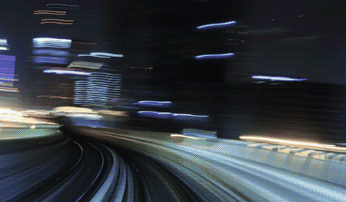 C = Ef = M:  MIND OVER MATTER - FAST TRACK TO SUCCESS
Your Fast Track to Success  link (C = Ef) above loads in milliseconds
---
How to deal with disappointment
If you have recently experienced an unfortunate event despite a positive attitude, assume the event will work to your favor in the long run. If you can't do that then be more forceful in positive affirmations.
Disappointments in life can bring about negative, unhelpful thoughts, doubts and feelings, disappointment, fear, guilt or frustration to name a few.
Any time you have a negative thought you must take a good hard look at what is going to happen to you if you continue being negative, fearful or whatever.
It is a myth to think that other people can block you soul's intents or stop your thoughts from manifesting.
If you are cursing people and obstacles, just realize that it is impossible for other people or events to block you. It is a myth. You are safe regardless of the actions of others. It is only when you fume because you believe they can that this then seems to happen.
If every time you assert a positive thought a negative one is aroused, then you need to be more forceful. You can control what you believe, think and feel. If you tell yourself, "I can do this," and another part of you says, "Who are you fooling, nothing you have done before worked before, so how can you expect to succeed now," then refute the latter. You can also recognize the negative statement and then say, "I choose not to believe that."
Then shift your attention to something positive and consuming. Fill your mind and occupy your attention with whatever holds your focus which is positive or at least neutral in nature.
The one thing that always works for me to break out of a rut or poor mood is to study the most powerful and relevant metaphysical concepts. I get inspired and I break out of negativity because negativity is an illusion based on myth.
Negative beliefs can bring about every negative argument under the sun to try to convince you why you will fail and to bring fear into your heart. Don't listen to any of it.
Be okay with where you are.
You can also detach from needing results.
You can realize that the present is temporary and that as soon as you accept where you are today, doing so may cause the changes you want to occur.
Not being okay with where you are in your life can manifest as exactly that. Not being okay creates not being okay. It keeps you stuck. The frustration generated from being stuck in your thinking and reality can create fear, desperation, paranoia and quiet desperation. These emotions will materialize the same bad luck and poor circumstances that they stem from. This cycle can go on forever.
Be okay with what you are and affirm you have what you need.
Approach life or challenges as a game rather than in deadly seriousness.
Be okay with it if it doesn't work, it may mean something better is coming. Visualize the ideal more for the sheer fun of it rather than for needing immediate results.
Not needing results or detaching from any particular form of result will often result in what you want. Give the inner self the option of bring you what you want in any form at any time.
Positive Thinking Does Not Work
The solution to the world's problems.  Your thoughts create your reality.


Other powerful strategies to help you
Divert your attention to those areas of your life that are working and of which you are pleased. Transfer those feelings to the areas that are not working.
Stop cringing and notice the magic of the moment.
Take more time out. If you are struggling and feeling anxiety you may want to take a break and treat yourself to whatever you like most.
When changes, stress or negativity are hindering your efforts to excel it is a good policy to take time out to just be, and to feel good about yourself, your life, or anything you can feel good about. Stop punishing yourself or straining to get results, and instead relax and reward yourself. Engage in a simple pleasure like making a meal or putting your feet up and watching TV. Do it more often until you feel good again.
When the game changes, what you have to do changes.
When you know you create your reality and that your inner self has your back, you don't need to struggle or sweat it. Hard work is no longer the most important factor when it comes to making money. It is still very important but it's no longer all there is to it.
With your new knowledge you have to learn that if work is overdone to exhaustion it can interfere with your ability to project thoughts and moods of wealth that will insure you make and attract money.
You need balance. Be willing to stop what you are doing and lay down or whatever when you need to. When you trust yourself and honor your needs you get more done anyway.
Once you have taken a deep breath and relaxed enough to regain your equilibrium and are centered, recall good times. Or remember the ideas that helped you in similar circumstances.
Create a list of affirmations, positive moments, gains, etc., and refer to it every morning. Begin or continue a program which includes all metaphysical and common-sense principles.
Get something positive happening in your life no matter how small
Take action. Action is thought in motion.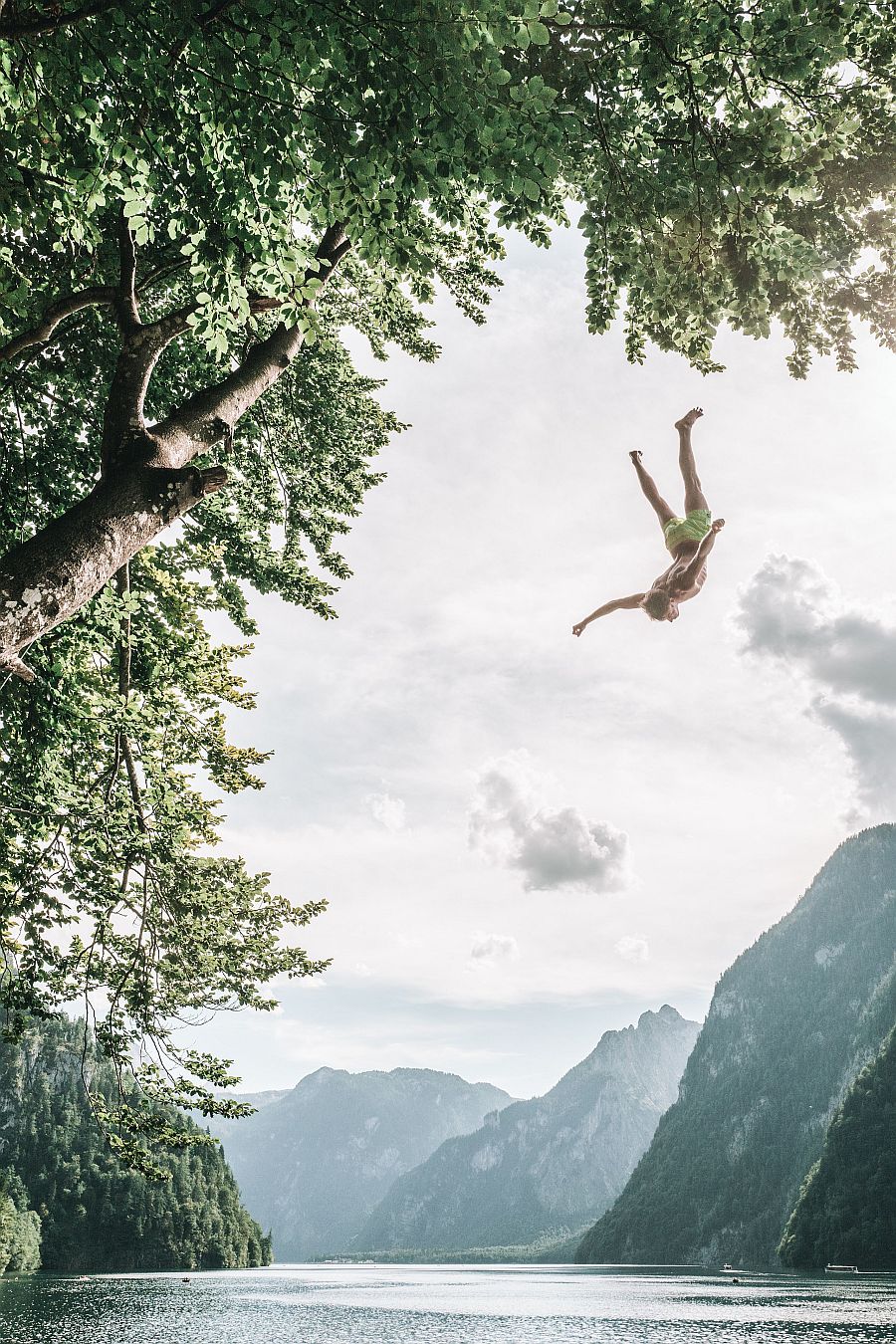 Click above
Try something new
If you are in a negative cycle, you need to throw a wrench into the gears of the negativity machine.  That wrench can be anything new. You don't always know what is going to help you until after you have tried something new you feel great relief.
We sometimes have preconceived ideas as to what we need. If we are risk-adverse and too-cautious we can close off the sources of information and experience we need to break up and out of patterns of self-defeating thinking.  If you are going to take a high-dive, don't freeze up on the diving board, jump right in. Once you do you'll be refreshed and renewed by the sensations that come with new experience and thinking.
People who go on to great achievement and success in life are the ones who are not afraid to dive in. They see an opportunity and they take it. They will wring every drop of possibility out of an opportunity until it produces what they want or leads them to the next door.
Edison tried over 1000 filaments for his light bulb before he found the right one. Don't hesitate or give up on the great quest of achievement and attainment!
High achievers take risks, many of which do not work. Temporary failures, therefore, can indicate you are a learner and risk taker and thus have the attributes associated with high achievement. Seeing a failure in this way pares it down in your mind. Once that is done you have mastered the fear and freed yourself of it. One more key opening one more door on your way to success.
Not living the ideal is not an option.
Have conviction and resolve and state what it is that you will create. State what you will not accept. With the realization that you create your reality you learn that you can just be firm in whatever you resolve to create and that doing so makes it so. Trust yourself.
Don't destroy what is good in your life.
A person with doubts undermines his wishes, hopes and dreams
We all have doubts at times, but a person with too many can spoil new opportunities before they have time to bear fruit. How we manage our attention and the significance we place on those doubts determines whether they will do us in or not. If you experience a negative inner voice, undermining what you are trying to achieve, expecting poor outcomes or procrastinating, don't fear the fear. Relax and find a way to feel good without the need to be working on your problems or at your job all the time. let those issues be and let them go.
Anything is possible. Create your dreams. Start today..

KNOW WHO YOU ARE: We need to wake-up within the dream, and enter our true life.

Click above
Realize that you have help
The universe itself is predisposed to positive and constructive developments, and you have the inner self and other help. The place to start is with a program that places your attention on that which will give you a reason to expect positive change. This means reading, learning, and contemplating the help that is available to you.
Your own thinking holds the answer
When you make the realization that your thoughts are the most important determining element of your success formula you have an advantage. Recognize that you do. Make a focal point out of it. See your positive thinking, affirmations and visualization as the beginning of something great, and as a long-term approach to living your life.
As is the case with any new thing, there is always more to learn and apply than there appears to be at first glance. As one small doubt or belief can be like a wrench thrown in the success machine, any one seemingly small and insignificant new thought or concept you learn on your quest for new information can potentially do the exact opposite.
A single little idea can change a life. An idea like "always pare down the significance you place on problems in your mind," can help you to regain control of your thinking. Then a simple thought, like "the realization that a simple well designed and implemented affirmation can bring about personal victory," can potentially launch you skyward into inspired achievement and attainment of all that you want in life.
How many reasons are there why you can succeed in your list of affirmations? If you do not have a list, make one. Referring to it can prevent you from taking a fall in the first place.
You need to find the key to the door in the moment.
Each concept you learn is like a key to another door between you and your success. Just keep moving through those doors no matter how many come up.
Click above

EN COURSE: Beautiful Person! Key to Freedom!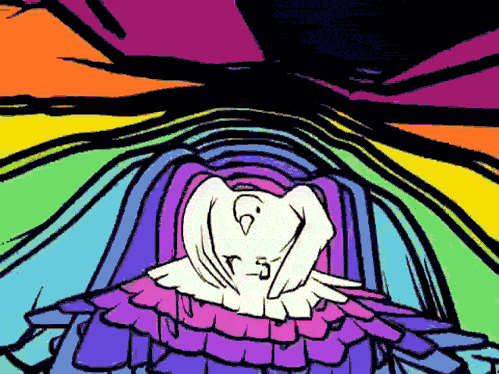 Anything you want you can have
Your first responsibility is to yourself, and the first aspect of the success program is learning to think your way to success. Pay attention to your thinking and how your mind works, while at the same time trying out new thoughts and ideas to see how they may be beneficial and helpful to you.
Pay attention to how each thought makes you feel.
Anything you want you can have, but you must learn how to work with energy to achieve those ambitions you have. You shape the steady stream of energy given to you from your inner self by what you think. Your beliefs, thoughts and emotions pattern the constant flow of incoming spiritual energy. That pattern imbues or brands to this intelligent energy with a miniature version of what you want that serves as a blueprint that evolves into the event or events you want. Trust the process.
List reasons why you will succeed. Any reason you can create why you will succeed can work for you. This site can be the reason you are going to succeed if you want it to be.
Every moment is a starting point for creation.
At any time your emotional state can alter the end results.
Positive Thinking Does Not Work
PROSPERITY VIDEO & DROPBOX LIBRARY
Click on image to view prosperity video!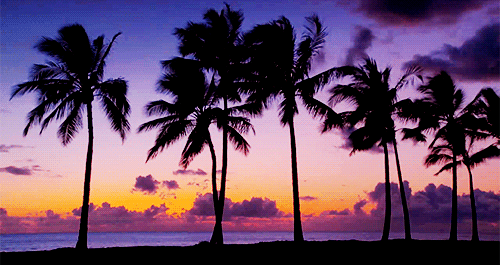 Repeat affirmations while watching more videos to manifest superior wealth.

Altruistic Movement Redirect Civilization


Your own personal  METAPHYSICAL LIBRARY!

The drop-down boxes & buttons lead you to profound & amazing metaphysical insights. The Solution to Problems. Manifest Unlimited Money.
---
Click on the drop-down boxes to find the information you need.
Click above
Anything is possible. Create your dreams. Start today.

THE SECRETS OF THE UNIVERSE UNVEILED: A sample of chapter one of the EN course.

Primary article concludes here.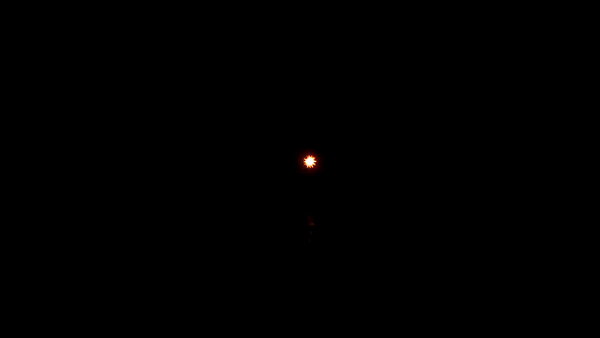 How Do I Change Thinking from Negative to Positive? Stop Worry, Fear & Doubt: Metaphysical Concepts to Transform Your Life
© Copyright 2019, By William Eastwood.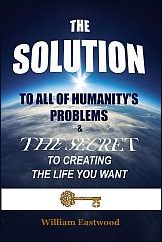 6" by 9" paperback
Be ready, because if you read this book you will get what you want in life and you will know how to solve the world's problems from bullying to wars.
From the upper echelons of the scientific establishment comes a completely new definition of reality and the human being. The most advanced physics in the world suggests that accumulated knowledge in all fields is based on a false premise.
This remarkable new way of looking at the universe is supported by two more of the world's  most  eminent thinkers ― Stanford neurophysiologist Karl Pribram, & University of London physicist David Bohm, a former protege of Einstein's.
Those who suffer INEXCUSABLE AUTHORITARIAN ATTACKS TO SILENCE THEIR WORK may have something others do not want you to know. This is precisely why you should read The Solution...
Click above to learn more
Websites based on this book.
RESEARCHING CONSCIOUSNESS SINCE 1975

Achieve all your aspirations with

POWERFUL

EN books
EARTH NETWORK BOOKS By William Eastwood

Anything is possible. Create your dreams. Start today!..

KNOW WHO YOU ARE: We need to wake-up within the dream, and enter our true life.

Anything is possible.

Create your dreams. Start today!
.

THE SECRETS OF THE UNIVERSE UNVEILED: A sample of chapter one of the EN course.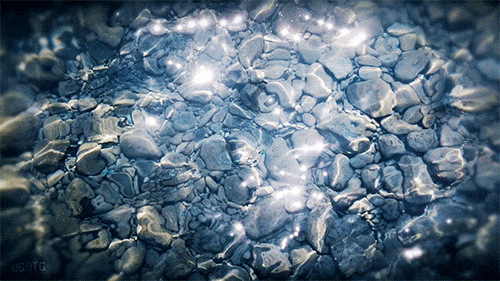 Click on rotating earth at the top of every page for your daily affirmations.
The secrets to success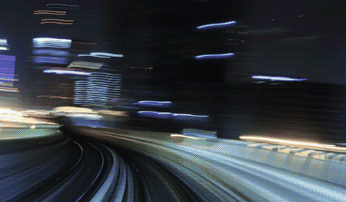 C = Ef:  MIND OVER MATTER - FAST TRACK TO SUCCESS
Your Fast Track to Success  link (C = Ef) above loads in milliseconds

MIND OVER MATTER POWER
Get the facts from the best sites
How Your Thoughts Create Matter & Your Reality
I highly recommend thoughtscreatematter.com because it has one of the best scientific explanations, quantum mechanics and is easy reading for just about anyone.
Recommended website: Thoughts Create Matter
---
Categories: How to Use metaphysical concepts to change negative thinking. How to stop worry, fear & doubt using metaphysics. Conscious creation application to stop negativity & repeating patterns & problems. Metaphysical concepts, invisible barriers to success. Negative thoughts and worry manifest. Negative thoughts manifest as negative experiences. Break the cycle of negative thinking & repeating patterns with affirmations & visualization. Use mind over matter to replace negative thoughts & emotions with positive thoughts & emotions. How to stop habitual negativity, negative thoughts & attitude using metaphysical concepts. Click on our site and books to learn more.
BREAK THE CYCLE OF NEGATIVE THINKING
Think your way to success

How Do I Change Thinking from Negative to Positive?
Your own thinking holds the answer
When you make the realization that your thoughts are the most important determining element of your life you have an advantage. See your positive thinking, affirmations and visualization as the beginning of something great, and as a long-term approach to a successful life.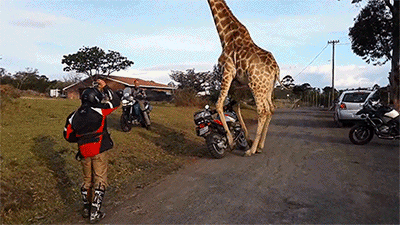 MIND OVER MATTER:  Ef = C: FAST TRACK TO SUCCESS

Power Principles



Click on rotating earth at the top of every page to get your daily affirmations.
---
The concepts conveyed in this website are within these books.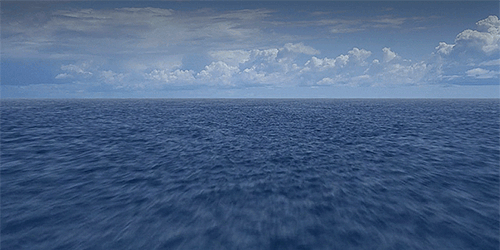 www.MindOverMatterPower.com