---

How Do I Apply Mind Power Techniques? Metaphysics Application. Mind Over Matter Power Principles
---
The first mind power technique to learn is the metaphysics application of affirmations. You already have mind over matter power. To apply the principles and techniques begin with positive thinking, affirmations and emotional applications.
No force in the universe is more powerful than your thoughts and emotions. Because thoughts and emotions are so powerful, a brief but intense positive state of mind can change the outcome of your entire life. What is around you is an emotional projection of your mind.
Focus on what you want. Perhaps the most important mind over matter mind power technique is to obtain your goals in imagination. If you want perfect health and superior performance in any area, focus on how you would think and feel if you had what you are wishing for.
What you create depends on what direction your thoughts and emotions take. The secret to your success in life is in the art and science of managing your thoughts and emotions. Your dominant and most intense thoughts and emotions are what manifest as events in your life.
CAN & DO YOUR THOUGHTS CREATE YOUR REALITY? DO SCIENTISTS BELIEVE CONSCIOUSNESS CREATES MATTER?
Many top physicists do know that thoughts create matter and reality
It is the rest of science, media and the world who do not want to listen to what they are saying.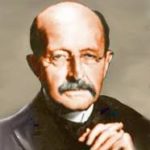 Max Planck,
Nobel Prize
Winning
 father of quantum mechanics says,
"I regard matter as a derivative from consciousness."
— The Observer,
1931.

Max Tegmark (Click button for MIT paper)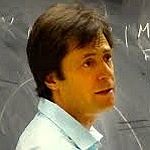 Max Tegmark of MIT, says that consciousness is a state of matter.
CONSCIOUSNESS IS A STATE OF MATTER: MIT
New history-changing science transforming our personal and collective reality at this time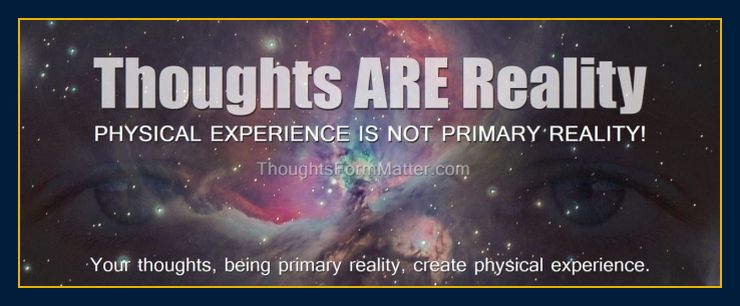 An explanation of how consciousness creates matter is inherent in wave-particle duality. The concept of an alive universe, a universe entirely composed of consciousness, is supported by the greatest scientific discovery of all time.

In his 1924 Ph.D. thesis and groundbreaking contributions to quantum theory, Nobel Prize winner, Louis de Broglie postulated the wave nature of electrons and suggested that all matter has wave properties. This concept is known as wave–particle duality, and forms a central part of the theory of quantum mechanics.
These theories are tested and proven to be facts. We know that quantum mechanics is correct because the mathematical algorithms are consistently relied upon in scientific applications and to build advanced scientific devices that work amazingly well.
The wave-aspect of anything in nature is an energy field that contains huge amounts of information.
What is a thought but an energy field containing information?
Both waves of matter and thoughts are electromagnetic energy. Matter and waves are the same thing. The facts are right in front of us.
Your unlimited true nature & matter creating consciousness
Your mind is connected to everything in the universe, can bypass physical laws of cause and effect and time and space restrictions, and can permeate any seeming barrier.
Non-classical physics mind-brain science is superior to all previous models on which traditional psychology and self-help are based.
QUANTUM PHYSICS MIND-BRAIN MODEL
COLLAPSE THE WAVE FUNCTION/MANIFEST
THE HOLOMOVEMENT & UNDIVIDED WHOLENESS
QUANTUM TUNNELING NON-CLASSICAL EFFECT
The science on this page supports the primary purpose of this site — to empower you to be successful in all areas — in intellectual and spiritual knowledge, business, finance, health, love and relationships.
This site is personal self-transformation wisdom that is meant to be exciting and fun to learn.
---
For something to be true it must make sense to the heart and mind. But that does not mean you need a scientist to go to the next level and to create the reality you want to experience.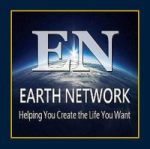 Many people are searching for a scientific finding that will validate what they feel on a deeper level. That is good, but if you are a person that insists on a dry traditional scientific explanation for everything, that requirement can restrict you. I am moving you closer to your own heart and intuitions as the arbiters of truth.  A greater range and experience of love and understanding is available to you. Read more.
All of this is leading to a new paradigm, the paradigm I have lived by for almost 50 years
When we look at a tree we do not see the roots, but we know a tree has roots. The same principle holds true for you. Your consciousness has a deep inner reality.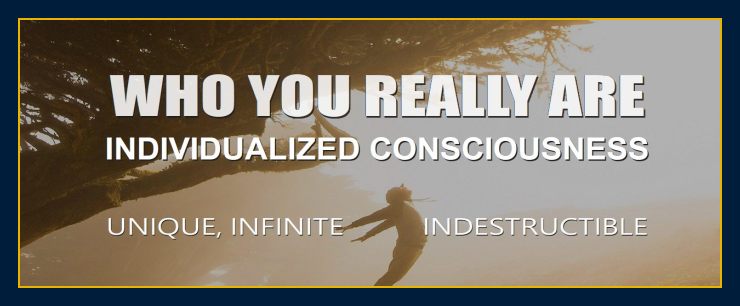 IS EVERYTHING TAUGHT IN SCHOOL FALSE?
EVERYTHING YOU ARE EXPECTED TO BELIEVE & WERE TAUGHT IN SCHOOL
IS FALSE
People want and need to believe what they were taught, but what they learned is based on fifteenth-century science which quantum physics—the study of life—proves wrong.
Click on images to read corresponding articles.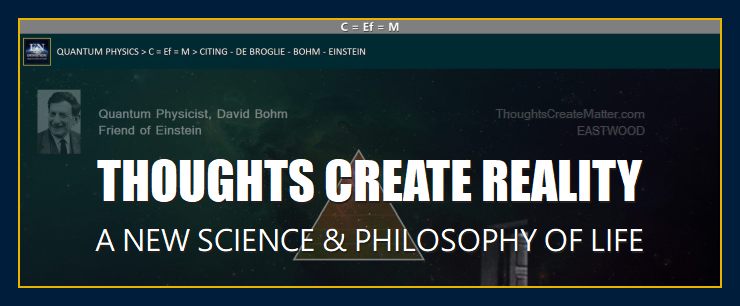 Not only is most of what we learned in school false, but it is highly disadvantageous.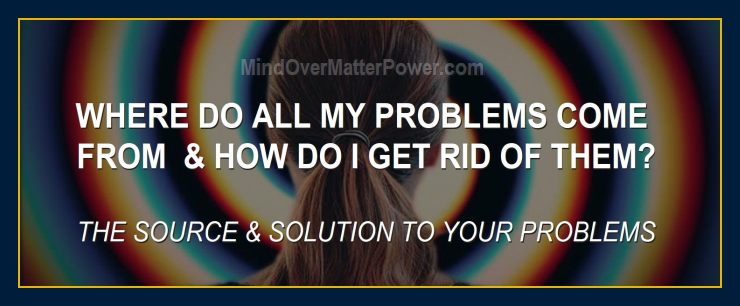 THE GREAT MYTH OF MODERN MAN
Materialism, Darwin's Theory of Evolution, Freud's psychology, most theories regarding human nature in mainstream psychology, and scientific thinking in general (ideas about time & space) are all incorrect and detrimental.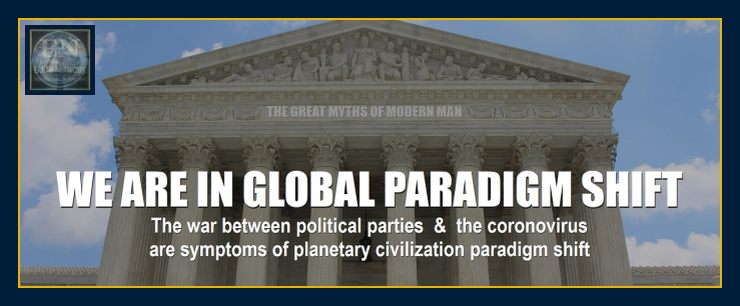 FREE ARTICLES & EDUCATION
Your beliefs, thoughts and emotions create conscious units which grow and combine below your subconscious. When they reach sufficient intensity they manifest as events or objects in your life.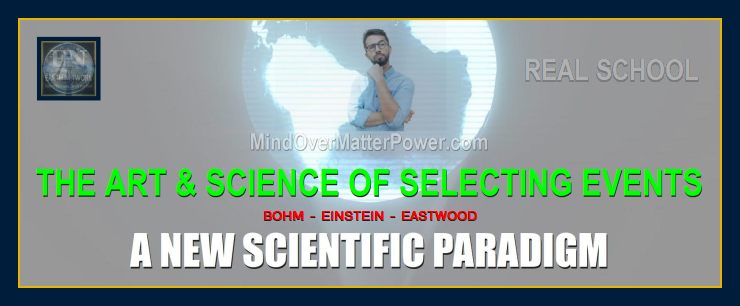 Everything you have learned is wrong!

I want to achieve my goals now! Click below if you want to shop for books.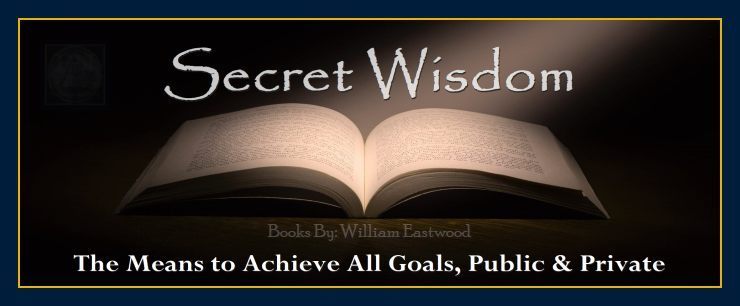 WHERE ARE THE BEST SITES & ARTICLES?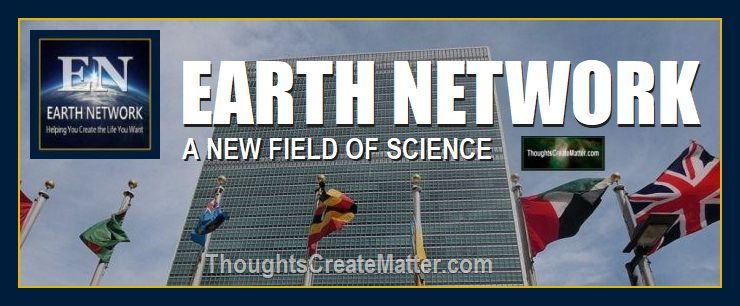 ---
All books are simple and easy to understand.
BOOKS ONLY PAGE (NO ADVERTISING)
Click above for HYPER-FAST-LOADING-PAGE button.
---
A single AMAZING philosophy!
100's of articles!
4 EN websites!
All four sites have a single cohesive philosophy! They are meant to be used together.
Click between them!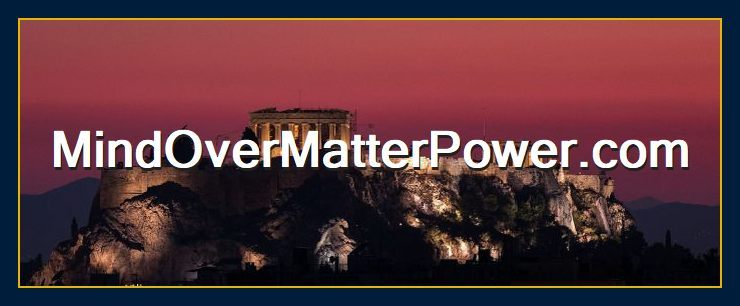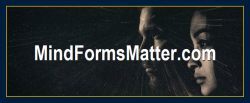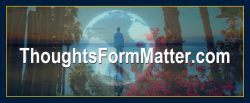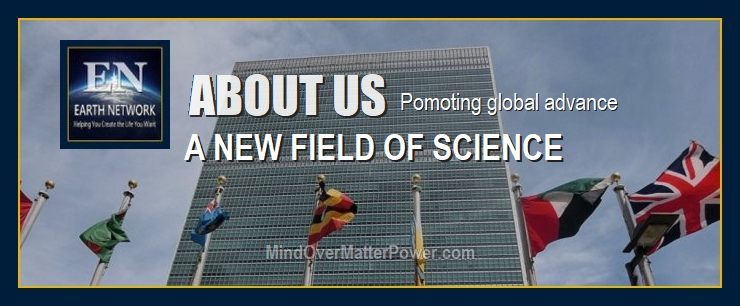 Helping you to create the life you want!
CLICK BELOW FOR LIST OF ARTICLES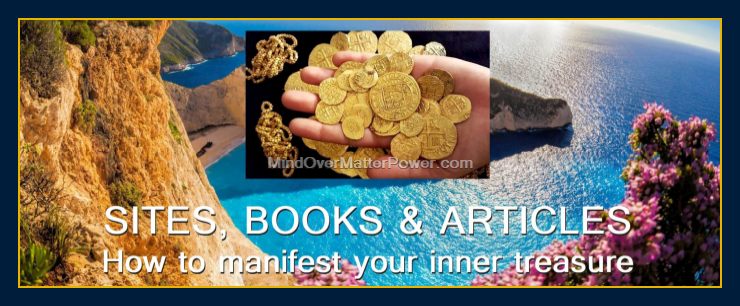 Click above to learn more
CONSCIOUSNESS IS A STATE OF MATTER: MIT
Rule #1: Replace negative thoughts with positive thoughts
As you go about your day, shift your thoughts from what you don't want to what you do want. Interrupt negative thoughts and replace them with thoughts about what you do want.
Think about what you want and picture yourself getting it. I have obtained houses and businesses through this incredibly simple method.
Remain on guard for negative emotions which signal you to the presence of negative beliefs or thoughts generating them. Say "no" to any verdict that hurts you.
If you find yourself thinking the weather may be bad, say, question that assumption. Then immediately divert your thoughts to what you want to experience and how you want to feel.
Develop the habit of questioning any negative assumptions, no matter what they are. Make it a strong habit to always affirm the positive.
If there is something bothering you, state what you want the situation to be in a best-case scenario. Then divert your mind to subjects that will keep you focused on something positive.
Do not let a negative mood start, nip it in the bud. Always insist on a positive, constructive and beneficial mood.
Go as high as you can in your thinking. Work yourself up through positive self-talk and imagining best-case outcomes.
Take control of all of your beliefs. Your beliefs are assumptions. As I previously said, your beliefs don't simply reflect your reality, they create your reality. Beliefs determine and regulate your thoughts and emotions, and all three manifest as your reality.
Rather than letting your beliefs and emotions control you, take charge of them. They are not supposed to control you, you control them.
Listen to what you are telling yourself is or is not true in your head as you go about your day. The thoughts that run through your mind are usually statements of belief. These thoughts act like the repetition of a hypnotist and reinforce the beliefs you have that are forming your future.
Use self-talk like a hypnotist to put yourself in trance. Reinforce positive beliefs and negate counter-productive beliefs, no matter what they are. Consciousness creates matter and not the other way around. You decide what reality is.
You may want to Imagine you are an attorney making a case for your successful future before a panel of jurors. Would you equivocate? Would say that in your opinion you may succeed?
If you want to convince your subconscious and inner self of something, do so with firm conviction.
How important is your success? Are you worth it? What will you get out of it?
The more frequently you visualize something the more you want it. Desire is a source of energy. Employ it.
Add confidence and willpower.
Invest in positive thoughts until your subjective accounts are full. There is no doubt, your dream life is something that must be. All psychological energy is moving in that direction. There are no cross currents.
Most of my readers are not yet masters. You are probably still coping with things you don't like about your life. You are likely reading this article because you want to get rid of stuff.
As you become more knowledgeable in applying manifesting principles you get better and better results over time. If you are smart you realize that those results are as much a factor of what you do not think as they are what you do think.
Appreciation creates more to appreciate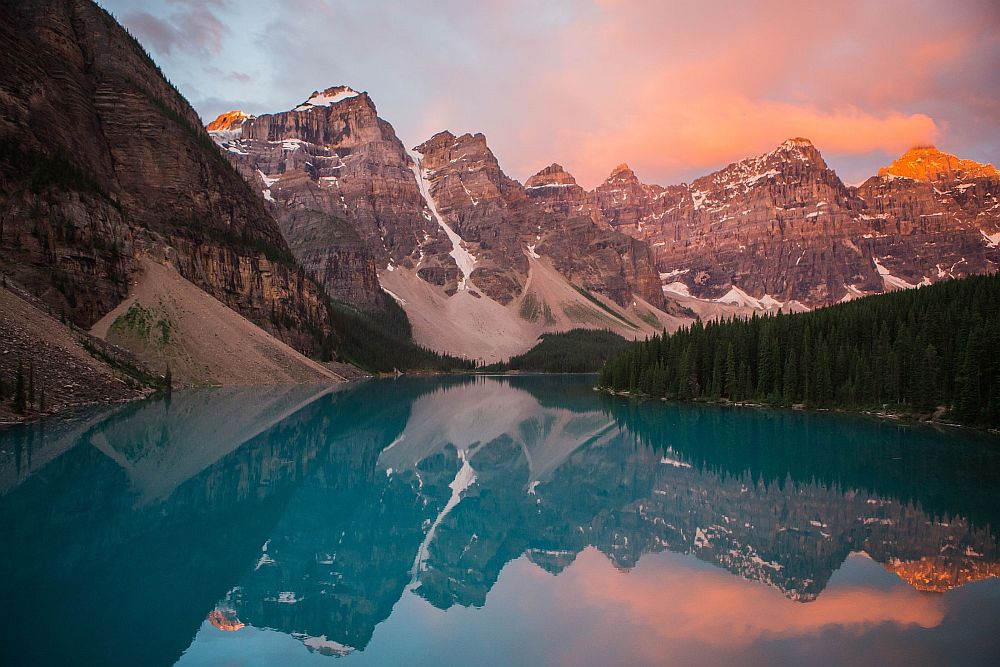 Over time beautiful thoughts & emotions will transform your entire life.
Rule #2: manage your thoughts and emotions all the time (this is pretty much the same rule as #1).
Starve problems by becoming positive. Remind yourself that as you give less attention to your problems that you are starving them of energy. This causes them to gradually begin to dissipate, and eventually disappear. At the same time more of everything good and desirable begins coming your way. Your overall experience improves in quality.
It is now easier for you to advance in the specific areas you want to see improvements. You find that it becomes increasingly easy to manifest what you want. With a mind cleared of negative energy and impeding thoughts, professional, financial and social opportunities present themselves with greater frequency. Small gains are replaced by exponential leaps and bounds.
As you progress in how you apply metaphysical principles you learn to watch all your thoughts and feelings. If at one time you applied the principles in an isolated way, now you insist on an ongoing scrutiny of all your thoughts and emotions.
You realize that to improve your life in any significant and lasting way, you must control your reactions to events that used to bother you.
Don't repress anything, acknowledge negative thoughts for a second or two, and then move on. Affirm the opposite, divert attention, or do both.
You MUST take control of your thinking, moods and emotions. Don't be afraid to be aggressive and forceful in the way you direct attention or get negative ideas out of your mind.
Look deep into your mind and into the unlimited universe.
"
MIND POWER FOR SUCCESS GUARANTEED
BE WHO YOU WANT TO BE & ACHIEVE SUCCESS OVERNIGHT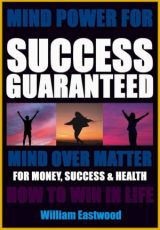 The principle of selecting probabilities is based on the most credible & advanced science in the world ― Einstein's relativity, David Bohm's "holomovement," & "many-worlds interpretation" of quantum mechanics.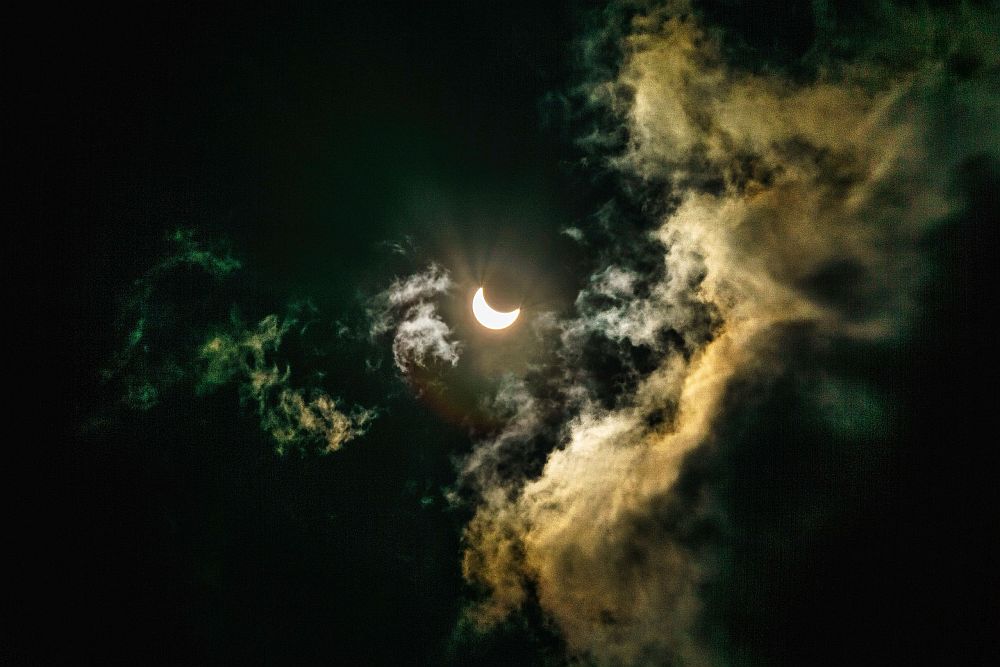 You can sense the true nature of reality.
How you sum-up a situation and how you react to it determines what it will become
If you are an intelligent person, you understand the importance of managing your attitudes and emotions at all times. You refrain from making negative assumptions about people or situations.
You know that no matter what something looks like on the surface, that your assumption determines what it becomes in terms of your experience.
You don't have all the facts at the level the ego operates at, therefore, assuming the best is the wise thing to do in any and all situations.  A personal disaster could be a cleansing and release of negative energy. Seemingly negative events could also be a predecessor to life-altering events that launch you to a higher level.
Something horrible that happens could reverse in seconds. If you insist on the positive this is how you navigate probabilities.
Always stay focused on what you want. From the high road you are able to create the life you desire and fully manifest the events you want.
As you direct how you react to things you train your mind to always respond in a constructive way no matter what is happening.  Over time you then begin to notice that things that used to bother you no longer do.
As you withdraw attention from each event you do not want, you begin withdrawing energy from everything undesirable in your life.
Negative or unwanted events in general then have less ability to manifest. They don't gain traction in your mind because your psychological environment is less conducive to the incubation of negative energies in general.
Your mind is now fertile ground for the growth of positive thoughts and emotions, while at the same time resists negative thoughts and emotions. Your mind is predisposed to manifest that which is positive.
You notice that old repeating patterns and negative events no longer occur. Problems begin to disappear.
Your life then changes for the better.
"THE SOLUTION TO ALL OF HUMANITY'S PROBLEMS
ENDORSEMENT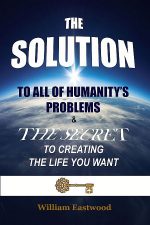 "We can literally change the course of civilization by lifting the race to a higher path through implementing the solution."
— Mario Fusco, TH.D., RS.D, B.S.c.
.
Here and now, we have the power to work magic of such proportions we have never fathomed. We must recognize the fantastic power we possess and learn to use it constructively. Such power waits for us to claim it, yet something prevents us from recognizing and utilizing it in our own lives.
The message in this book is powerful enough that government officials previously removed it from publication. This book explains why institutions and law-based worldviews are designed to restrict you and reveals what is driving our problems in the world today. Be held down no longer, read this book while you can! Understanding will change the world as we know it. Open your mind now! Be free!
It is all here, in the solution. 424 pages.
The content of Earth Network websites is based on this book.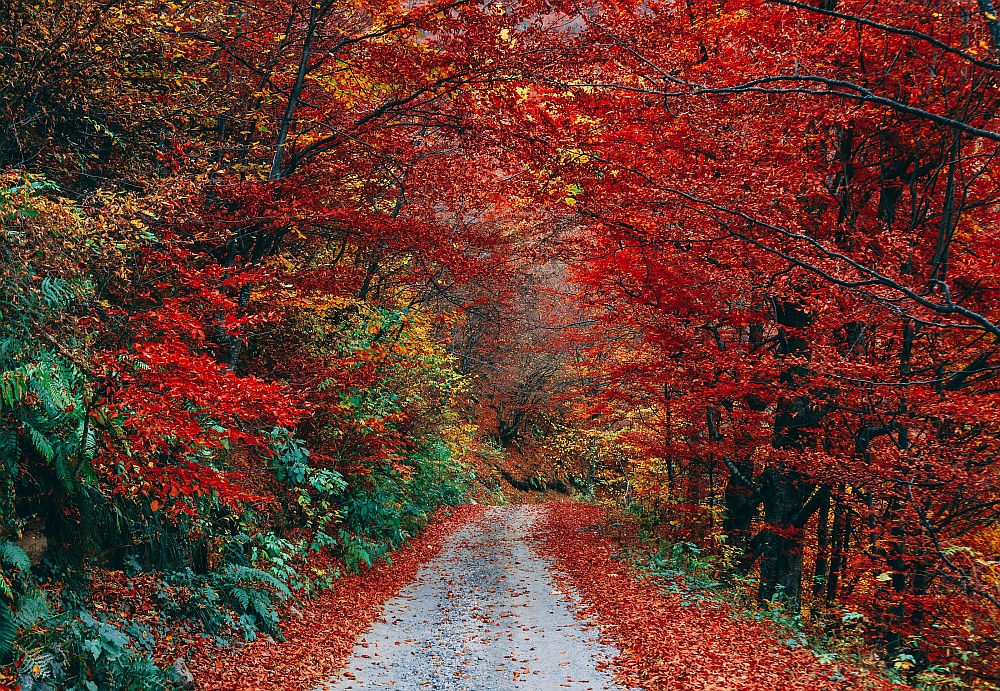 A positive mind is already half-way to the goal
With a positive mind it is easier to manifest your wishes and desires. When you set out to manifest something, your beginning point is already halfway to the goal. Less effort is needed.
You don't have to spend so much time visualizing or whatever it is you do to manifest what you want. You expend half the energy for twice the result.
As new groves are etched in your psyche all roads lead to success. New neuron pathways become super-highways for manifesting what you want.
Ultimately what you want happens effortlessly as a byproduct of living and enjoying yourself. You have become a master at manifesting.

Everything you touch turns to gold.
"You Are A Beautiful Person
EVERYTHING YOU NEED TO CREATE THE LIFE YOU WANT!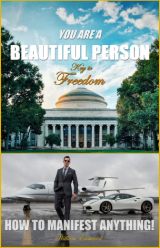 Reveals how you can manifest any reality you desire.
Matter is an emotional manifestation of energy.
Click above to learn more
Realize that your environment is a projection of your own emotional energy
The room you are in is an extension of yourself, radiating out from the center of your psyche. The room you are in will change in size and quality when your state of mind expands.
When the room enlarges so does everything else. It will measure the same because the ruler will expand also.
If you are depressed, colors will dim. If a room feels congested, small or dissatisfying in any way, this is a reflection of your emotional state. The room is part of you.
What is around you is an emotional projection of your mind. Because negative moods immediately change your environment, they become harder to escape the longer they are entertained.
You do not just perceive things differently, you change the quality of those things. For this reason, you must always guard against dwelling on negatives or poor beliefs.
But just think about the immense power you wield over reality when you are positive!
Success is really just mind over matter!
This may lead many to think they can apply positive thinking, manifest the money or house you want and then live happily ever after.
That is not entirely correct. Thoughts and emotions are so powerful you can use quick-fix techniques to change your life. But life always challenges us, and the mind must always strive to be positive.
For this reason, you must always manage thoughts and emotional states.
No force in the universe is more powerful than your thoughts and emotions
A brief but intense positive state of mind can change the outcome of your entire life.
MIND OVER MATTER Power Principles.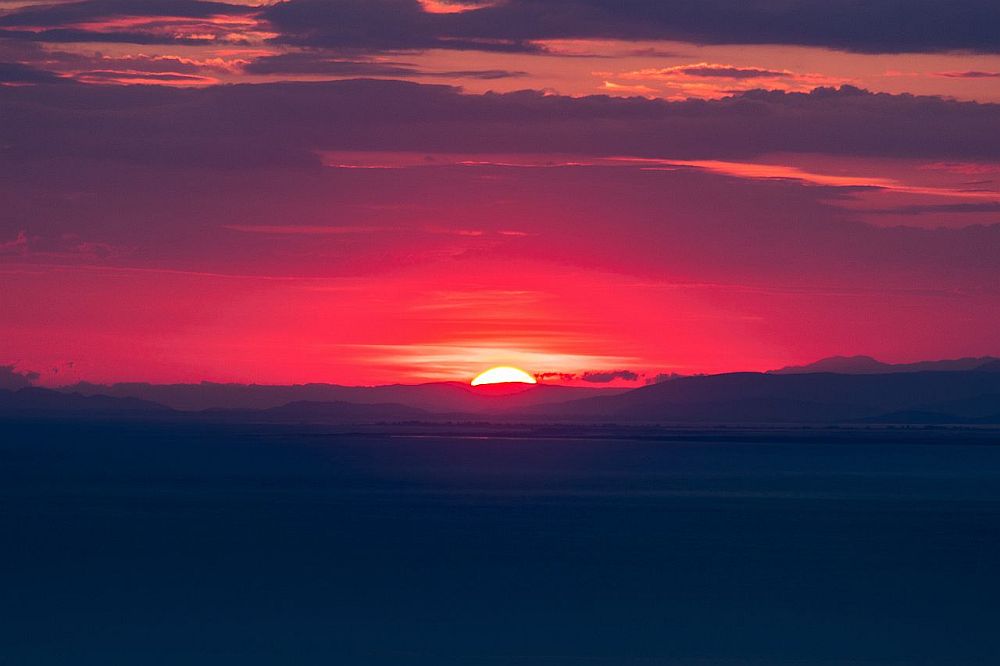 Thoughts and emotions form & create matter.
Slowing down and noticing the magic of the moment
Although getting psyched up and really inspired is powerful, speeding through material online is not necessarily the answer.
I use nature photography to help you relax and assimilate what you are learning. This allows you to reach your deeper mind. You thus get better long-term results.
Slowing down aids retention, but it does more than that.
When you are overworked or stressed it is important to stop straining to achieve results and just let go. This allows inner forces to calm and center you, and to create a state of peace. It also restores intuitive connections that bring you energy and intuition.

It puts you in correspondence with supportive energies and forces that are working on your behalf at all times.
Move slowly but steadily with confidence and precision. See everything, miss nothing. Think: success, confidence and magic.
You can have whatever you want in life.
---
NOTES: When you affirm something is true in order to manifest a goal you are not lying to yourself. In stating that something is true that is not yet physical you are creating a new reality. There no contradiction. What you have now was created in the same way. You believed it and thus created it.
NOTES: You can use your imagination effectively to manifest longer range goals. Freewheeling imagination allows you to be whatever you want to be and have whatever you want.
Give yourself permission to imagine your ideal life as often as you like.
PROSPERITY VIDEO
Click on image to view prosperity video!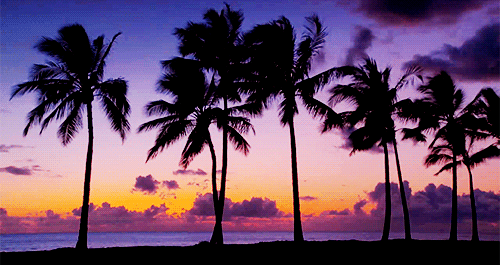 Repeat affirmations while watching more videos to manifest superior wealth.



Your own personal  METAPHYSICAL LIBRARY!

The drop-down boxes & buttons lead you to profound & amazing metaphysical insights. The Solution to Problems. Manifest Unlimited Money.
---
Click on the drop-down boxes to find the information you need.
What is the ego?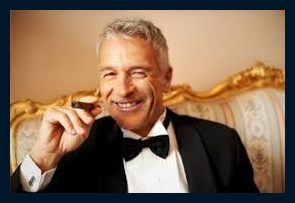 The ego is just a term for self-concept. The ego is your concept of who and what you are.
Your self-concept manifests.
.
Your self concept should be as positive as possible. A positive self-concept creates positive experiences. A negative self-concept creates negative experiences.
Ego consciousness is dependent on a sense of existing separately from everything else. Ego consciousness is a product of separation from our interconnectedness.
Consciousness Shift 5000 + Years Ago
Your ego consciousness is not negative or positive, but separation from inner knowledge and all that goes with that can be overdone. When separation is overdone the results can be dangerous.
The danger of illusion
When we lose contact with the inner self we can be duped by myths. When we are immersed in cultural myths we can adopt the views of materialism, Darwinism and other faulty derogatory paradigms.
When this happens we may falsely justify cruelty to ourselves and others because we think human nature is bad. An inner judge can develop which some people call authoritarianism, but which in my book The Solution, I call the parasite. Whatever you call it, it is an aspect of yourself that caps the good you can accept in your life. It also causes people to become hard and cruel later in life.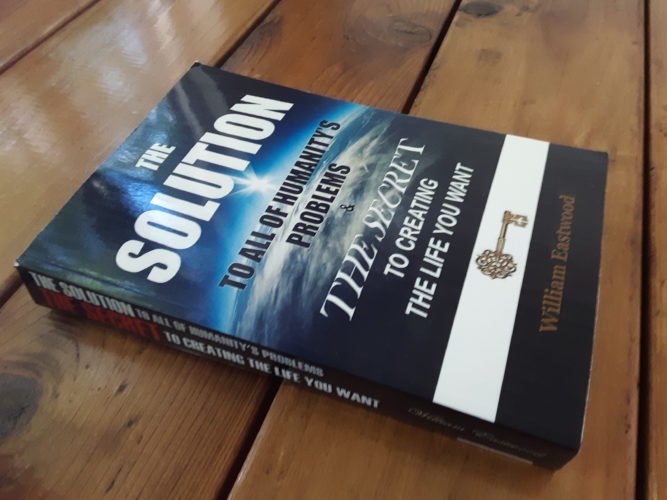 Why do people who make a lot of money quickly sometimes suddenly lose it?
It is usually because they haven't changed their beliefs about money. It doesn't matter how much money you make, or what you do, if your beliefs are not correct they won't support having money.
The problem may be your focus itself. With the proper focus, ideas and means to make money will come to mind. Opportunities will present themselves for you to make lots of money.
The universe doesn't work as we have been taught it does. We have been taught to think that everything is against us and that we must struggle to survive.
Look at your entire belief system. What are your philosophical beliefs around the subject of money, acquiring it  and holding on to it?
Do you think it is difficult to make money or expect anything good to be taken away from you? Do you think that the government or people are against you or in some other way in opposition to your greater good?
The universe works on your behalf. Inner forces are always working FOR you. It may comfort and help you to contemplate this fact now.
What is the secret to manifesting money?
When I was in grade school I used to say, "I like my lucky when the sun comes out." Sunshine, perfect spring mornings, warmth and love all have distinct positive feelings associated with them. Receiving money does too.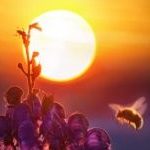 Generate all these kinds of positive feelings to make equally good things happen. The feeling of expecting delightful surprises manifests the same. That feeling of beautiful sunshine combined with emotional memories of finding money and the expectation of finding more was what I called "my lucky." I would look around the ground where people often dropped money with the expectation and feeling of finding more first and foremost in my mind.
I would even project the expectation someone lost money and of arriving in the right area at the right time to find it. (All time is simultaneous, and so we need to create "past" events to make present events possible.) One time at a laundromat I told my mother who was driving our car not to leave. I said that the person I was looking at was going to drop money and drive away. The person dropped a five dollar bill, which was a lot for a ten-year-old. My mother was amazed and said "how did you know she was going to do that?" I said "I just did."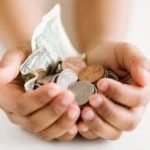 Adults cannot always do what I am describing here because of conflicting beliefs about what is or is not possible, and contrary expectations, doubts and negative emotions. There is a lot of experience that adults call up whenever they think about a subject. Ideas like "that can't happen," or "it never works that way for me," will always be attached to propositions. Fear and resentment can siphon off accumulating positive energies before they have a chance to manifest as good fortune. As a child I would naturally not project doubts and negative ideas the way adults typically do.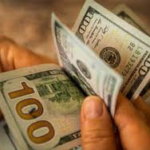 To manifest money as an adult you need to have all your beliefs in alignment. Every time you think "I don't have enough money," or "it is difficult to make money at this," or feel frustrated at not having enough you subtract money from your inner bank account. Create thoughts and feelings of having money to make deposits into your inner account. In time that inner reserve will manifest for you.
You can gather all your best feelings together and amplify and direct them. Do this while generating the expectation of acquisition and you have a formula that will work. You can project that you will get everything right and all conditions will be right, and everything will fall together.
To manifest like a wizard, it's like being a conductor in an orchestra. You are orchestrating and projecting emotional energies and expectation to create events and objects.
As a child I would generate an emotional feeling of expecting to find money. When I was in areas around pay phones or under decks I expected to find money. I would remember all the times I found money in the past and the feelings I had as I was discovering it. I would relive those moments emotionally. Then I would imagine finding even more. I would picture it on the ground or in the return change slot of the payphone.
Just thinking about those areas where I found money put me on the right wavelength. As if by magic good luck what I wanted most would appear before me. When I was young sunshine meant sunny feelings. I liked my lucky when the sun came out.
Become Successful Ten Amazing Steps!
The AMAZING Secret to Success!
What is a thought or belief?
Are thoughts or beliefs produced by the brain?
No, the brain is a receiver picking up the electromagnetic energy of the mind. The brain connects us to physical reality, but it doesn't create thoughts or matter. Only consciousness creates.
EASY BUTTON: Practical Application
Click above to learn more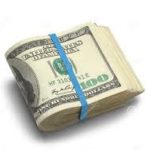 New science application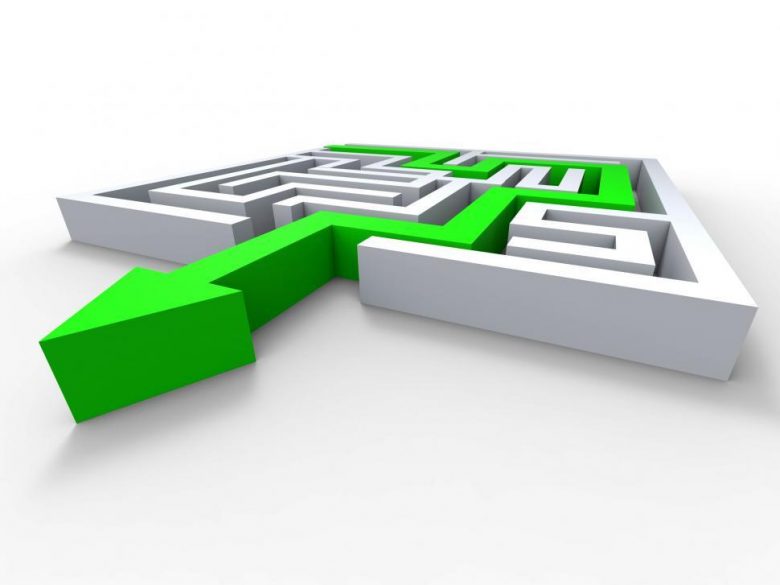 The journey of transformation (life is a journey, not a destination)
When you manifest something positive, such as a book that represents the truth and the answers you are seeking, maintain that book and whatever represents what you want in your life as best you can.  This creates an energy pathway for more of the same to come into your life. It also connects you with the author and all others who are connected to the object and/or information it represents.
This is the only way you can change the patterns in your life. If you want to materialize a better quality physical experience this is what you do. You bring what you want into your reality. I have done this and always have my favorite, most powerful books at arm's reach.
It was not necessarily easy to bring these books to you. Those who expose ignorance often pay a heavy price and many are shunned or attacked. This is true of people like Edgar Cayce, Nicola Tesla, David Bohm , Robert Jahn of Princeton and myself, William Eastwood.
I urge you to buy whatever books you can comfortably afford from your favorite metaphysical authors. There are many other benefits in doing so. A purchase is an affirmation of your manifesting power and prosperity, and it is a testament of your determination to improve yourself and your life.
Practically and symbolically, correctly made purchases are extremely important, not just to you but also to those who make these metaphysical books available to you.
As a heart pumps blood, the void created in each pulse draws in more blood, and this is how energy behaves. You must give or outflow energy to receive. In religion and spirituality this is behind the Golden Rule concept.
Your most valuable possession will always be yourself. If you do not invest in you, then you are saying that you are not important. Those who do not invest in improving themselves and their abilities, do not draw more (ability, quality, etc.) from the universe.
Learn to manifest quality and value in yourself. Learn the art and science of living a good life and manifesting what you want in life. Bring forth that which you seek.
---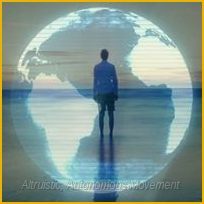 The complete philosophy on the four EN sites is universally applicable; meaning it can potentially solve every kind of problem. There is starvation in the world... children suffering... conflicts to be resolved (see: EN mission statement).
Because Earth Network websites are funded through book sales, when you buy a book, consider it a donation helping people around the world (see: Mission Great Civilization).
---
"
MIND POWER FOR SUCCESS GUARANTEED
BE WHO YOU WANT TO BE & ACHIEVE SUCCESS OVERNIGHT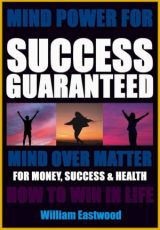 The principle of selecting probabilities is based on the most credible & advanced science in the world ― Einstein's relativity, David Bohm's "holomovement," & "many-worlds interpretation" of quantum mechanics.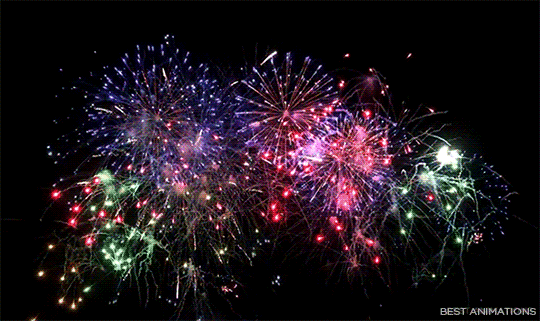 Primary article concludes here.
FOUR SCIENTIFIC EDUCATIONAL SITES WITH ONE PHILOSOPHY
Click below for more complete list of articles.
Click below for ThoughtsCreateMatter.com home page.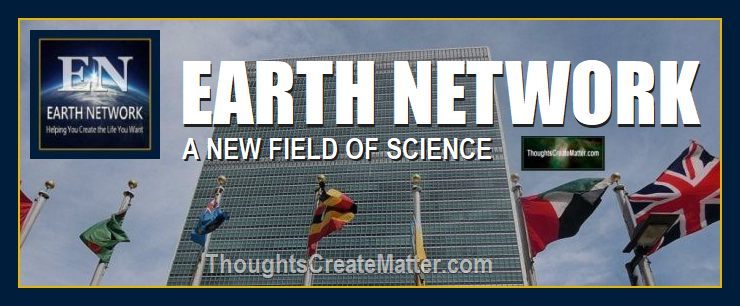 How Do I Apply Mind Power Techniques? Metaphysics Application: Mind Over Matter Power Principles
Copyright © 2019, by William Eastwood
MIND OVER MATTER POWER
Get the facts from the best sites
How Your Thoughts Create Matter & Your Reality
I highly recommend thoughtscreatematter.com because it has one of the best scientific explanations, quantum mechanics and is easy reading for just about anyone.
Recommended website: Thoughts Create Matter
The universe is alive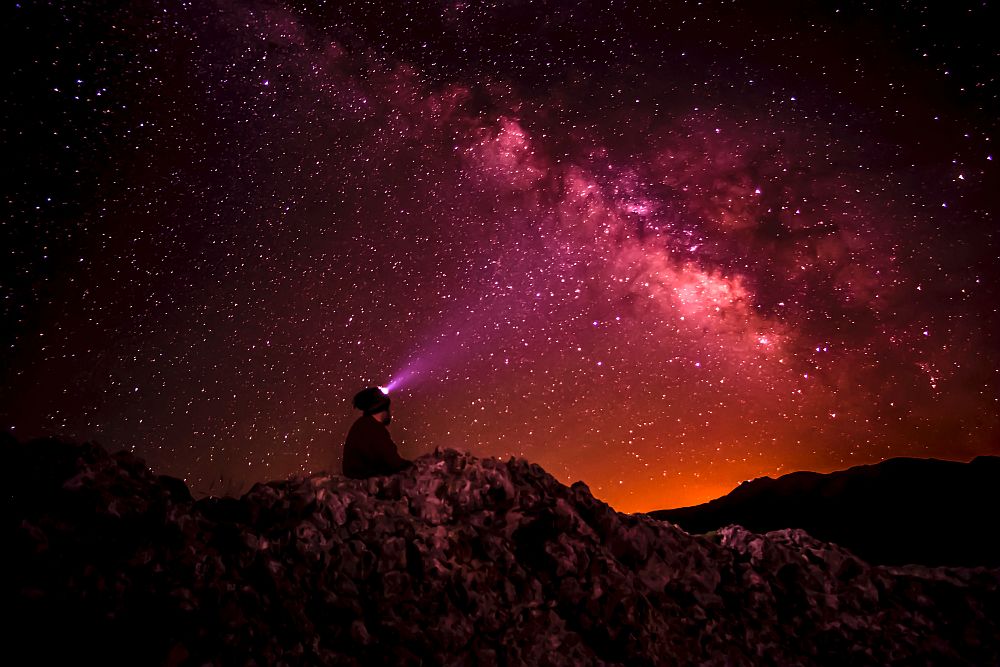 Slow down and see the magic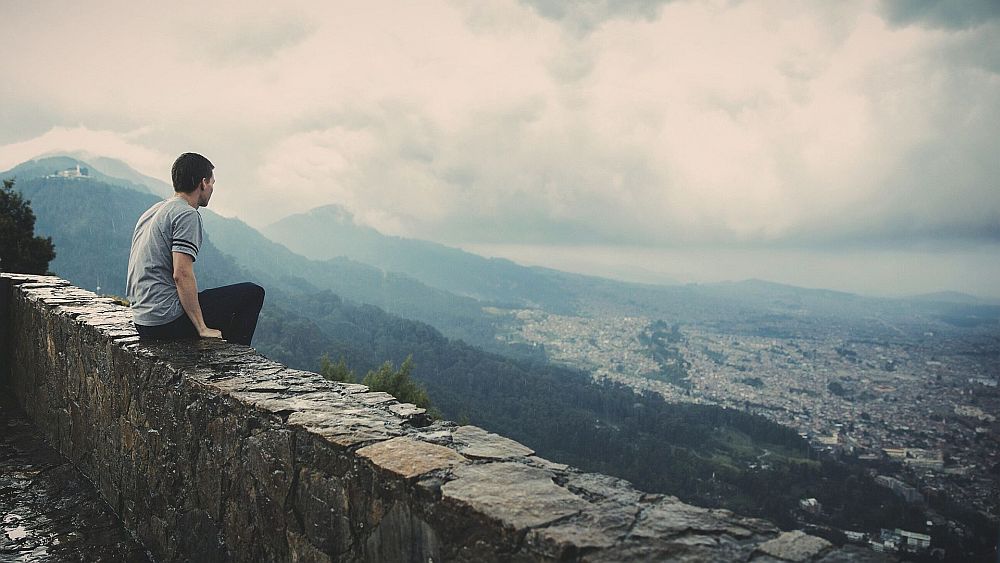 THOUGHTS AND EMOTIONS FORM YOUR LIFE EXPERIENCE
---
Categories: What is Mind Over Matter? What are Mind over matter principles and techniques? Power Principles: How to Apply them with Your Thoughts & Emotions. How do I apply mind power techniques? Metaphysics application. Mind over matter power principles. Successful application of metaphysical mind over matter principles for manifesting what you want in life. How do I apply mind power techniques? What is the proper metaphysics application of principles & techniques? Mind over matter power principles. Click on our site and books to learn more!
How Do I Apply Mind Power Techniques? Metaphysics Application:

Mind Over Matter Power Principles
If you want perfect health and superior performance in any area focus on how you would think and feel if you had what you are wishing for.
What you create depends on what direction your thoughts and emotions take. The secret to your success in life is in the art and science of managing your thoughts and emotions.
Your dominant and most intense thoughts and emotions are what manifest as events in your life.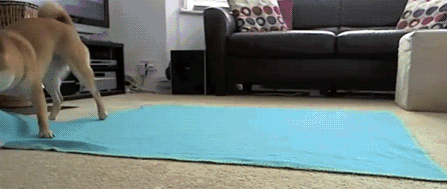 The concepts conveyed in this website are within these books.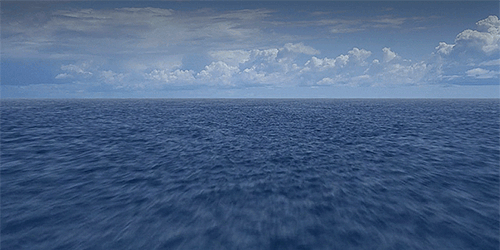 www.MindOverMatterPower.com