---
What is Conscious Evolution? How is Consciousness Created? Where Does Consciousness Come From?
---
What is conscious evolution?
How is consciousness created?
Where does consciousness come from?
I will answer these questions now.
Reset the world & yourself.
Click Image for EN founder's video
You create your reality with your thoughts.
You have an amazing opportunity to create anything you want in life.
Click here to get your FREE PDF book.
Where everyone is going every morning!
C = Ef: THOUGHTS CREATE MATTER:   FAST TRACK TO  SUCCESS
.Your Fast Track to Success  link Make the day go your way in seconds Where everyone is going!
You are individualized consciousness
---
Consciousness existed before physical reality and manifested this reality deliberately. All consciousness is connected and so on some level every being and consciousness knows what is known by others. Nowhere, however, is it known where consciousness comes from. The evolution of consciousness from the earliest states in time terms is explained in this article.
All that exists is within and a part of consciousness. Nothing exists outside of consciousness. All physical form is consciousness materialized. Atoms are not dead but are expressions of consciousness in physical trance.
The conscious self that you are aware of as being you does not have boundaries except those designated for the purposes of communication. You are a three-part self that comes from the entity, and the entity is a part of infinite consciousness.
The entity forms the inner self, the conscious self and the body consciousness. The inner self is the part of the entity devoted to you. It is your own personal God, and it guides and helps you through intuition. Click below to learn more.
You are intelligent light individualized, and what you are can never be threatened. Only the physical body dies, but even the consciousness that forms the cells survives, as do events in time. You are forever. Even the events in your past survive because events are consciousness also.
You are consciousness exploring states of consciousness.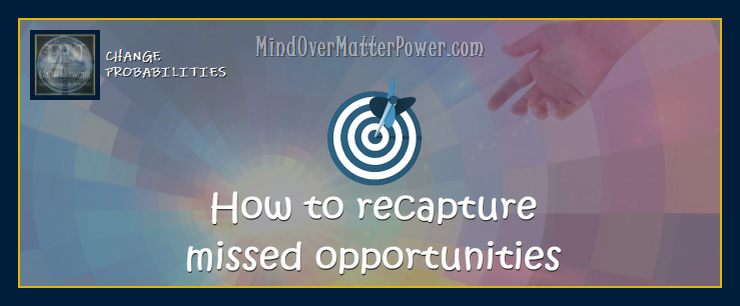 Everything that exists is intelligent light or part of the original consciousness. That consciousness doesn't evolve in time because time is an illusion. However, the collective human consciousness has decided to experiment with individuality, and you are part of that experiment. You are individualized consciousness. In a way, the experiment is a form of evolution of consciousness in that you have taken on individuality and ego type consciousness.
You are here and what you are because that is what you want in this present moment. The second you do not want to be here you move on to other states. The you that makes the decision is the you that you know yourself to be and the greater self "you become" in deep levels of sleep when you merge with your greater awareness.
In time terms, we have evolved from a state of oneness to one of individuality, developing a unique ego type consciousness that sees itself as distinct and separate from all other consciousness. This is a fantastic and wonderful development of which you are privileged to be a part. You are Divine consciousness experiencing itself as an individual and you have all the powers and characteristics of Divine consciousness.
The ego wants to think it is everything and tries to deny other portions of the self, defending its concepts of limitation. This is what must change for the survival of civilization and the advancement of humanity.
The main article continues below.
Introducing a new practical life philosophy
The good philosophy of life for everyone everywhere
---
---
You won't find anything like this in your local bookstore — a  revolutionary book introducing a new philosophy that can change your reality forever!
The main article resumes:
What is conscious evolution?
---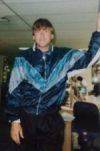 Conscious evolution is a change in perception over a period of about five thousand years. From about 12,000 years ago to 2,000 years ago humans developed ego consciousness and a narrowed focus in physical reality. Before that time humans saw more, and identity was greater.
With individuality came greater competition, cruelty and warring tribes — history as we know it to be. But humans are not naturally this cruel, nor does evolution exist in the way we think it does.
The competition and wars are due to a diminished rather than expanded consciousness. The human race gradually loses awareness of the invisible life that exists behind the physical reality we know. In the past few centuries, science denied it even existed.
The main article continues below.
NOW AVAILABLE
---
Beautiful • Extensive • Advanced
New edition 2023.
50

years of research goes into every publication
YOU ARE A BEAUTIFUL PERSON 
---
A complete course with everything you need to know to create what you want in life that emphasizes the fact that your spirit is altruistic.
The main article resumes:
---
Human conscious evolution is about developing self-consciousness. This distinguishes us from the rest of life on earth but does not make us superior, just different.
Additionally, the past and future exist now and so each seeming stage in evolution is simply what was created according to the condition or state of the humans existing at the time. Before the experiment in self-consciousness and individuality began, there were other civilizations.
We are a mix of souls from some of those civilizations and from massive entities existing within the inner reality of which science is blind. There are probable earths and probable pasts.
Reality is destroyed and recreated in every moment. It is a projection that forms according to our beliefs and the significance seeking nature of consciousness. This provides the guideline as to what form will be and what will manifest.
We could easily advance into what we think of as past or more primitive states as we could into distant future states if that is what we were to attract through the law of attraction.
We are programmed to think in terms of time progression and so I at times explain concepts in those terms but understand that it is all simultaneous. To understand the manner in which we project reality rather than advance in time, click below.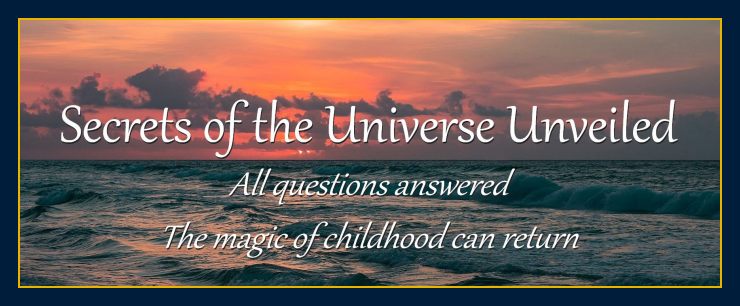 "The past and future exist now and so each seeming stage in conscious evolution describes the particular type of perception characteristic of any given period in history. Before the experiment in self-consciousness and individuality began, there were other civilizations.
"Consciousness was always highly developed, and so evolution of consciousness is instead the evolution of perception through the brain. Changes in perception occurred as humans embarked on a journey of developing a new ego-type focus in the physical world.
"The boundaries of the self we experience now were not always there. Your consciousness can flow through inner channels while retaining its sense of self. This is the way it was 5000 years ago.
"At other levels of consciousness, you can look out through the eyes of a probable past or future self. All probabilities exist now, yet paradoxically create unique new experiences that can never be duplicated exactly."
— William Eastwood.
What happened 5,000+ years ago?
---
Ego consciousness just implies perception of an individual self. It is your idea of yourself. Animals do not have this.
The ego development was planned and required severing inner awareness and a hard outward focus.
Ego type perception would enjoy many advantages but also would suffer being cut off from the rest of extended reality. Humans would also go through over one thousand years of tribalism and violence in order to develop this new consciousness. Once the new ego was secure, awareness would then expand once again to return to awareness of connectedness with the earth, other creatures and internal reality.
Related information.
The past can no longer restrict you
---
The mind projects the illusion of past and future events in the present moment. Albert Einstein believed that the past, present, and future all exist simultaneously. This is no longer just theory, however, because Internal Science and International Philosophy explain what you need to know to apply this knowledge to be free of taken-for-granted limitations. You can learn the practical ways to manifest what you want free of contingencies and limitations. The past cannot restrict you if you apply nonlinear thinking.
Understanding what you can on an intellectual level can help reinforce the belief that your affirmations and manifesting will work (because they are based on hard science).
The past, unfortunate circumstance, disasters, people, institutions or mysterious forces cannot restrict you
---
Learn why and how to control everything.
You can begin now to start changing the past, future and present of your life.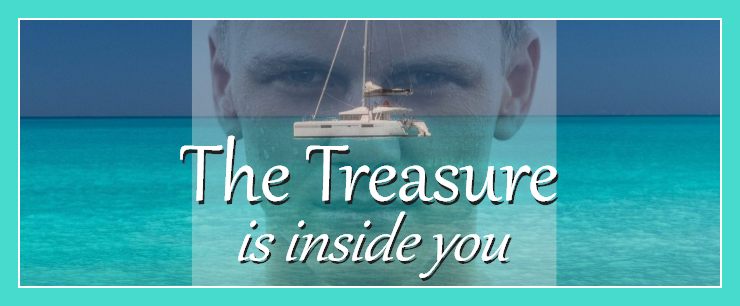 45+ years of research and application
---
"The daily affirmation page teaches you how to create the events you want with your thoughts. If you read the affirmations on the affirmation page first thing when you wake up, you will change what happens on that day. If you continue every morning you will change your whole life. But if you don't go to this page, don't follow your intuition, or don't apply the principles, nothing will happen."
Article resumes.
---
Rather than continue to rely on instinct or inner knowledge, humans developed choice. We developed a focus through the brain that allowed us to conceptualize actions in a time context and to make choices based on projections in time. A man, for example, could plant a seed in the spring because he could use his imagination to see into probable futures in which the seed had produced a plant and the plant had produced food. His actions were no longer ruled by instinct or biological directives and programming. He stepped outside of all of that.
He could achieve more because he had imagination and time perception — memory — and decision-making ability that allowed him to strategize and plan for the future in a way that worked to his advantage.
The myths we live by block awareness of the true nature of our reality until we realize that they are myths and therefore dissolve them.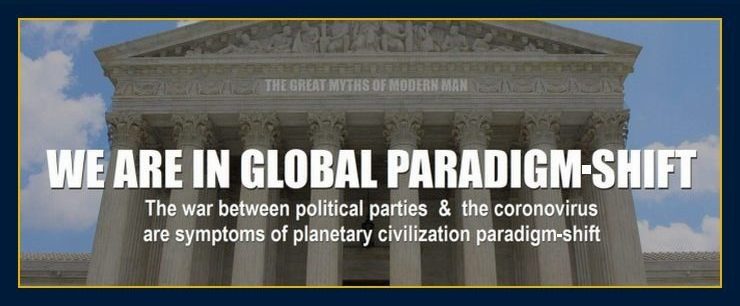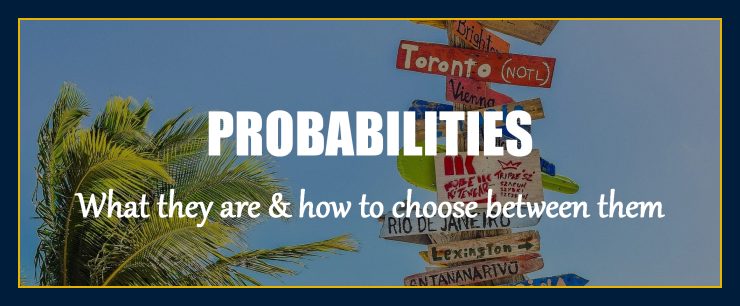 Self-perception allowed a man, woman or child to recognize that they were a distinct individual in a single body. Before this time consciousness extended inward into and beyond the individual's psyche and outward beyond the surface of the skin. Early humans did not share the same view of a distinct singular self in a body that we have now.
I call this ego type consciousness. The ego as I see it is "the individual's concept of who and what they are" as distinct from others and the rest of reality.
As a result of the limitations and boundaries of ego consciousness, we have developed a materialistic science that does not recognize that an inner reality exists. We lack a science that is capable of looking into reality and instead can only look at reality. We have a consciousness that can only perceive the outsideness of things.
This sense of separation from other people and reality has gone too far and this is why we are seeing an increase in crimes against humanity, violence and cruelty. Due to erroneous cultural directives over the past 5,000+ years, the male sex has isolated more than the female. This has led to a lack of compassion and resulting decisions that benefit others. As a result, we are witnessing a chauvinistic fanaticism on the part of leaders that is endangering all of us.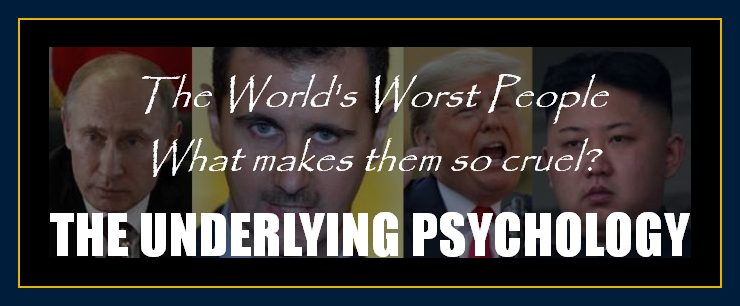 It is now necessary to continue our conscious evolution in a new direction. We must expand awareness while maintaining individuality. We must become aware of our connection with others and the environment. We must embrace a sense of oneness and loving appreciation. And we must understand that consciousness is good. Poor behavior is a result of a faulty operating system — the beliefs we have inherited from separation sciences.
The main article continues below.
You have a choice:
"I can get you out of your current situation, no matter what it is, and it's completely free." — William Eastwood.
How to reset the mind
---
YOUR WAY OUT OF UNWANTED CIRCUMSTANCES
---
My daily affirmations and guidance post.
Get out of unwanted experience and into the life you desire.
Success is as easy as your next thought.
By going to my daily affirmation page, you can bring success and happiness into your life immediately. Keep going and you will keep it there. Do nothing and nothing will happen.
---
FREEDOM  POWER  CREATION  ENERGY  SUGGESTION  FORMS YOUR LIFE  AND CREATES WHO YOU ARE.  BEGIN YOUR TRUE LIFE.  BE WHO YOU WANT TO BE.  HAVE WHAT  WANT TO HAVE
This daily post is designed to help you. You can extract yourself from the most difficult circumstances, and you can manifest your dreams and goals. If you read the affirmations on the affirmation page first thing when you wake up, you will change what happens on that day. If you continue every morning, you will change your whole life. But if you don't go to this page, don't follow your intuition, or don't apply the principles, nothing will happen.