---
What Are Probable Selves?

Do Parallel Realities, Alternate Worlds or Inner Dimensions Exist?
---
What are probable selves?
Do parallel realities, alternate worlds or inner dimensions exist?
I will answer these questions now.
What are probable selves?
---
Physicist Hugh Everett introduced the paradigm of the multiverse.
You are your probable selves, and can manifest any aspect of them into your current life. My experience reinforces what I have learned, and in one such experience I was a member of a king's court, and I wasn't a cook or a mason. Since this is a practical self-improvement article that must be believable, if you want to learn more by reading the account of an actual experience of mine, you will have to click the icon below.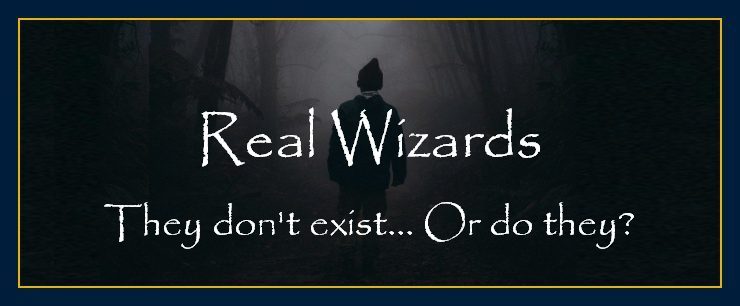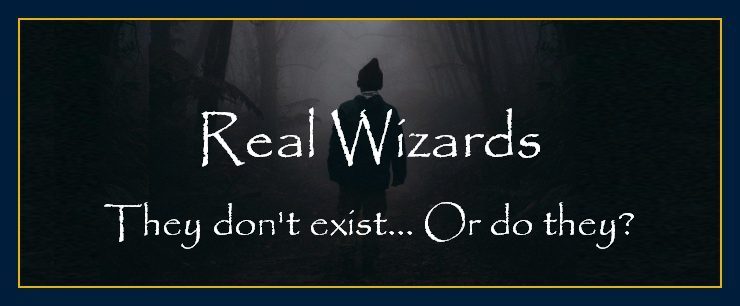 Click above to learn more
You are a probable self. The present moment is an intersection of probabilities. Probabilities give you a sense of choice. The whole self is your true self and consists of all the probable selves that make up your greater self-hood.
Deep in the sleep state you wake up to your true expansive identity. At this level of consciousness you can enter into and become any probable self because your probable selves are who you are.
What you learn in one probability you share with all probable selves though the subconscious and intuition. With this knowledge you can bring elements of any probable self into this life. This is done by focusing on those probable traits and conditions you desire and imagining how they could fit into your life in a practical way.
Probable selves represent who you would be if you had made different decisions. You are your whole self and your whole self consists of many probable selves. You are a probable self from the perspective of your probable selves.
In your current life you play many roles. You may be a student and a daughter or a parent and an employee. In the same way, probable selves are you in different settings. On this level they are themselves but share similarities to you like close family members.
Probable selves are as natural as flowers on a plant. As a rose bush has many blooms, so does the whole self. Each bloom is a part of the self and each adds to the totality of the whole self.
You manifest aspects of probable selves at every turn. Your current live experience is a composite of elements drawn from many sources.
It is the quality of your beliefs, thoughts and feelings that determine what level of quality you can attract in terms of probable events.
You are rewarded in life by your integrity or lack quality experience due to lack of scope. When you expand your beliefs and range of positive thoughts and emotions you attract probable events to match. You do not necessarily become a new probable self but instead draw new experiences from the field of probabilities.
FEATURE ARTICLES & BOOKS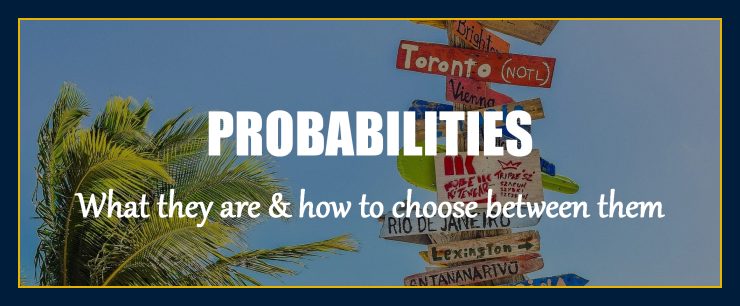 I explain how a person can become younger and apprised of a higher quality of events in their life through the natural process described in this example.
You can shift to more desirable probabilities in your own life and the same kind of leap to a better probability can occur collectively.
This article explains how you can become biologically younger and enter a better future world.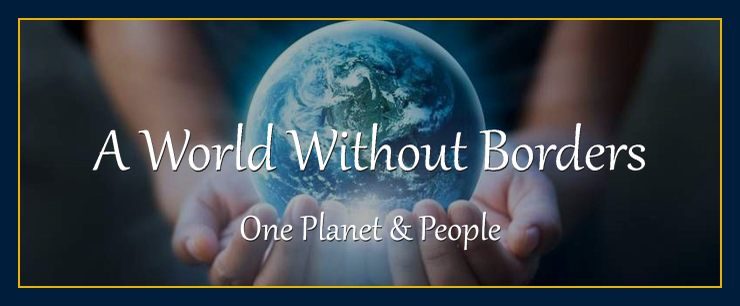 Do parallel realities, alternate worlds or inner dimensions exist?
---
Yes, parallel realities, alternate worlds and inner dimensions exist. The terms are interchangeable. I call them all probable realities. Probable realities are so ordinary that you usually do not even recognize that you weave in and out of probable selves constantly.
Parallel realities, alternate worlds and inner dimensions exist within you as the many faces the self takes in other time periods and probable systems. New science is the exploration of parallel realities, alternate worlds and inner dimensions via consciousness.
If you want to see probable selves and learn from them or if you desire to travel to probable future times, past realities or any inner dimension, you can. Begin by using suggestion before sleep stating your intentions. Do not do so however, if you are depressed or not managing well in physical reality.
Use affirmations to improve yourself, your attitude and your abilities before embarking on multidimensional travel and time travel.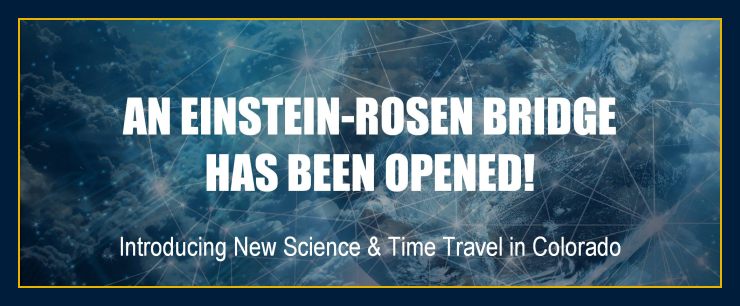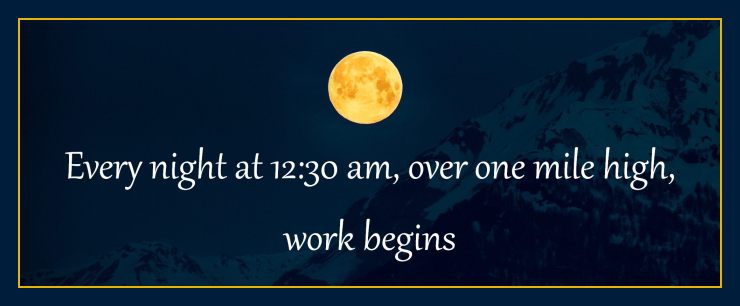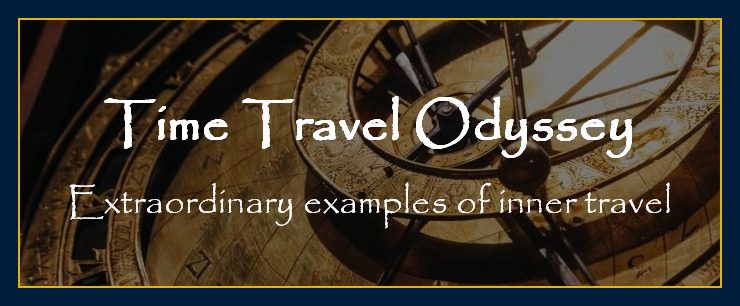 If you knew what would happen as a result of your decisions in advance, you would be able to go directly to the best possible future without wasting any time on any unnecessary activities. Therefore, it is important to give a lot of time and attention to the subject of probabilities.
When you think about a particular course of action, you send psychic energy out ahead of you. You then instantaneously receive insights as to what will happen if you do go in that particular direction being considered.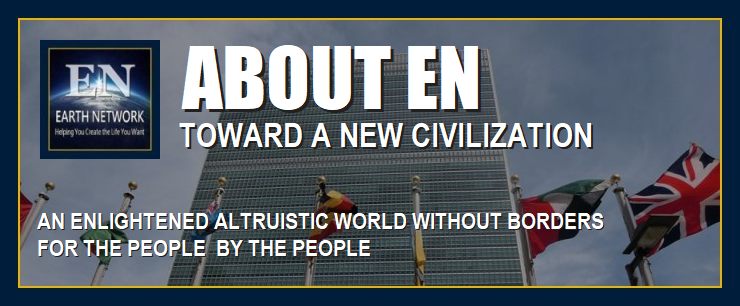 Physical events are a selection of probable events
---
Ordinary events are a selection of probabilities. These are the simple and practical facts of reality and psychology. You select ordinary events from those that are available.
Although the terms parallel reality, alternate world or inner dimension may sound esoteric, these are all variations on the term "probability." These terms describe the ongoing moment by moment reality you exist within every day. You are in a probable reality at all times. You are in the probability you have selected from infinite other probabilities that unfold from each minuscule act you make.
Your thoughts attract, select, create and manifest events by drawing components from the field of probabilities. This is no stranger than selecting ingredients to bake a cake. The stuff of reality has to come from somewhere.
Right now, within your conscious focus many probable paths intersect to give you a sense of the present moment and a feeling of choice. The direction or probable future you select is determined by your next conscious choice that follows your imagination and will.
Reincarnation is simply probabilities in a time context. All time, however, is current, or exists within a vast present moment, what I often call the spacious present. Time does not exist as we think it does, there is only the present moment and all realities exist within it.
Our future selves use new science to communicate with us. There are areas that serve was dimensional pathways.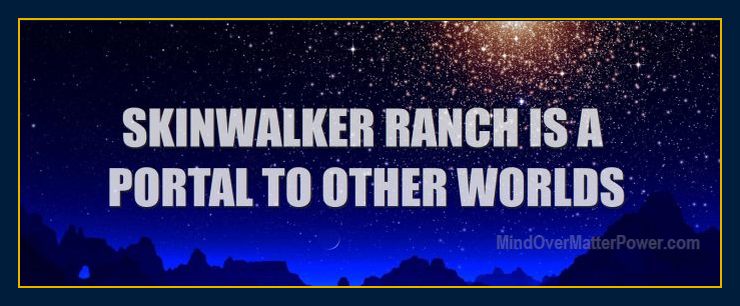 45

EASTWOOD
45 years of research goes into every book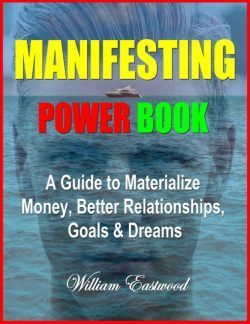 Many physicists will agree with everything I have said so far. Einstein did not believe in conventional time concepts, and physicist Hugh Everett introduced the paradigm of the multiverse.
My articles are not dealing with theory however, but the application of principles that are based on the facts of existence. They can help you to improve your life.
The famous double slit experiment in physics reveals that all paths we can take are taken, yet we can only observe one at a time.
The double slit experiment shows that an electron will take multiple paths to traverse a path from point A to point B. However, only one outcome can be physically observed.
When a scientist observes "an electron," it collapses from all possible positions which the electron could occupy to a single position.
Those probable states of the electron do exist in what I call the field of probabilities. From our perspective the infinite probable paths of electrons and events are non-physical probabilities. However, from the position of a probable self (who is physical in his/her reality) you or I would be a probable self.
If you decide on doing something you know you are very good at but have not done much of, like pursuing a hobby you have neglected, you may notice that you learn very fast. This is because in another probability you have already developed the skill.
We draw skill and knowledge from probabilities all the time. I have lived my entire time on earth accordingly. We juggle probabilities every day as we make decisions and weave in and out of probabilities.
This knowledge offers us the key to manifesting anything, be it a desired skill, situation, condition, event or object.
Quantum physics is the study of life and it is extremely simple when we look at it this way. Without the existence of probabilities, we would have no sense of free will.
Not all your thoughts manifest physically in this reality
It is not possible for all your thoughts to manifest in your current life. You have too many ideas and thoughts, and there isn't enough time to experience everything you think of. What happens to those thoughts that can't manifest?
They remain in the field of probabilities, an endless source of action for you and other probable selves to tap into.
We select probabilities similar to how we select TV stations but instead of a remote we use our beliefs, focus, expectations, imagination, thoughts and emotions.
What are probable selves?
---
You have probable selves in probable, alternate, parallel dimensions (pick your term).
You are a probable self.
All probable selves select events from the field of probabilities. (This is not a static realm but is highly active and changing.)
You select portions of probabilities rather than complete probable events. (The furniture in your living room, for example, can be drawn from multiple probabilities.)
Probable selves are physical like you.
Probable selves consider you a probable or hypothetical self.
45

William Eastwood's 45-years of research brings you everything you ever wanted!
Success Guaranteed works like magic to create whatever you want, no matter what it is
---
Realize that you are free to create whatever you want in your life.
You can create anything!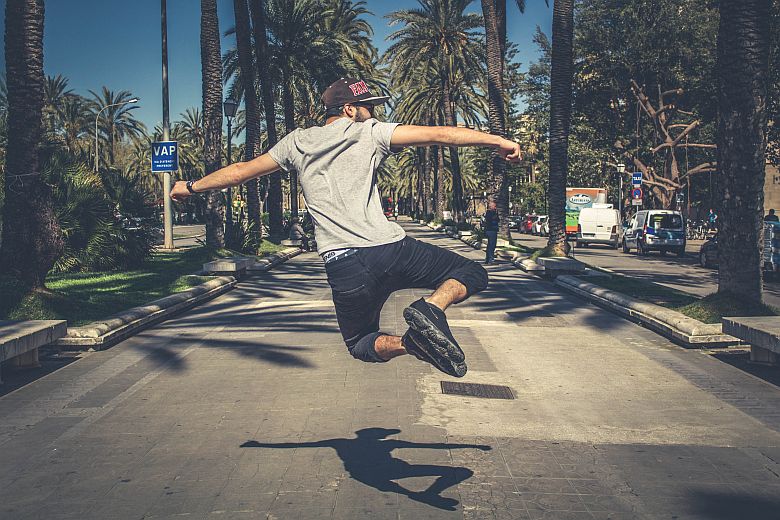 45

EASTWOOD
45 years of research goes into every book
What are you going to do to change your life?
---
45

Socrates was made to drink poison, Galileo was almost tortured by the church.... Eastwood overcame seemingly impossible odds to make 45 years of research available to you
I created a bold and daring goal of changing the world, and when I created a company to fulfill my vision, reality shifted
---
Say thanks
---
Say thanks with a book order so that I can continue to bring this information to you.
"If you do good things, good things will happen to you."
— William Eastwood quote at age seven.
"When you buy a book here you are doing a good thing because all proceeds are used to help people struggling in over 170 countries. Our clients who do not have any money to buy books rely on you to fund this website through book purchases."
— William Eastwood
By purchasing through Lulu.com (above) you get these books DIRECTLY FROM THE MANUFACTURER and cut out the middleman! — most
Holographic reality: Events are a projection of your mind. ThoughtsCreateMatter.com
A new science and philosophy of life. ThoughtsCreateMatter.com
Exactly how thoughts create reality. MindFormsMatter.com
The world is your creation; you can have anything you want.  MindOverMatterPower.com
Secret Wisdom Books by William Eastwood. Lulu.com
reliable source — fastest delivery — lowest price.
What Are Probable Selves? Do Parallel Realities, Alternate Worlds or Inner Dimensions Exist?
---
© Copyright 2019, 2020, 2021, 2022, By: William Eastwood
William Eastwood is an international political influencer
A self-made author of over 20 books.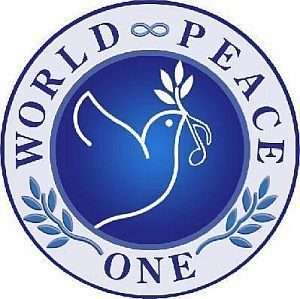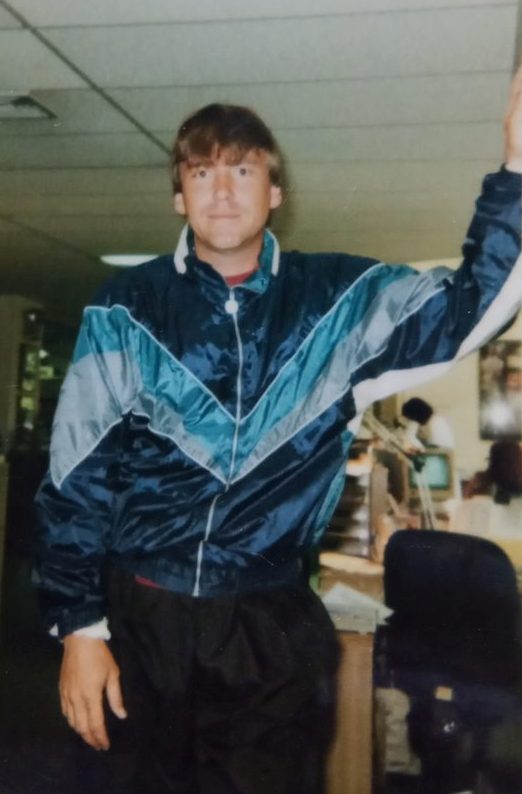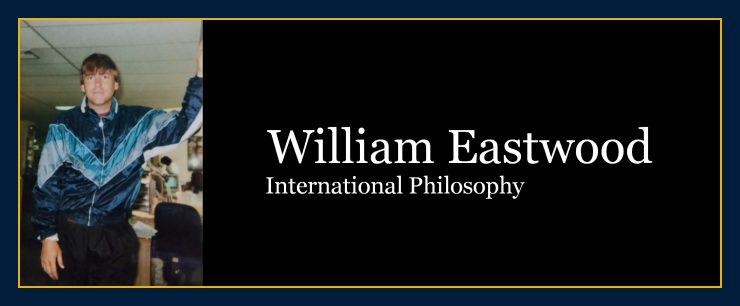 The full time-line and history of William Eastwood and his work
---
This is the most complete account on all five websites.
A philosophy that works LIKE MAGIC!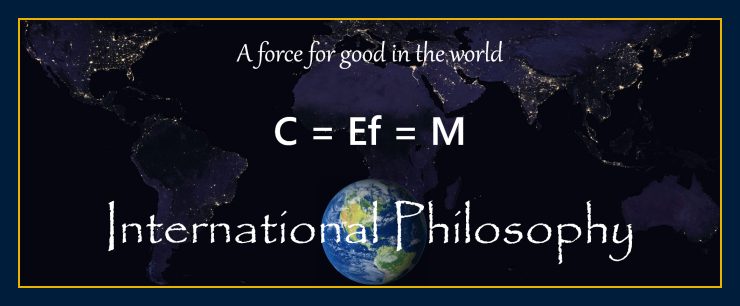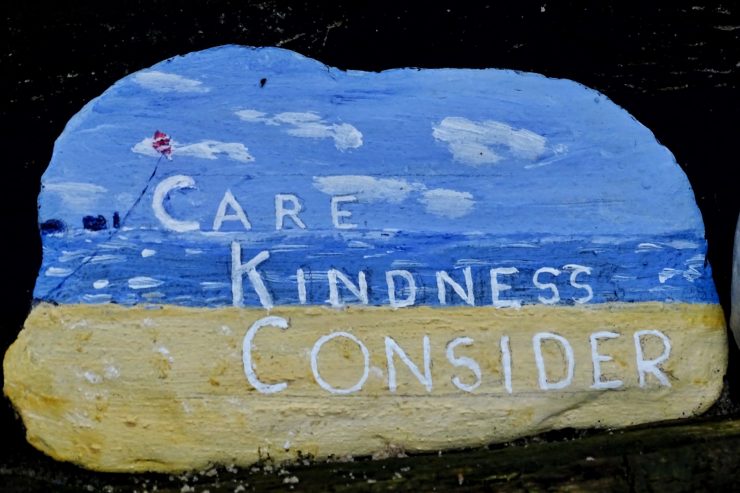 There are a lot of things that traditional science cannot explain that can be understood through the lens of Internal Science.
My literary agent in New York says that most people in the world today are unintelligent, and that only a sliver of intellectuals and professors are capable of understanding. I beg to differ. I explain Internal Science in ways people can understand.
---
Categories: Probable selves and parallel realities. Many alternate worlds exist in the field of probabilities. What are probable selves? Do parallel realities exist? What is an alternate inner dimension? Do other worlds or dimensions exist? How do I select favorable probabilities? Do all realities already exist? Click on our site, free articles and books to learn more.
What Are Probable Selves? Do Parallel Realities, Alternate Worlds or Inner Dimensions Exist?
You are not a victim of circumstances or forces or events beyond your own control. You are free to manifest any event. No person or agency can restrict you. You create your reality.
What are probable selves? Do parallel realities, alternate worlds or inner dimensions exist?
The concepts conveyed in this website are within these books.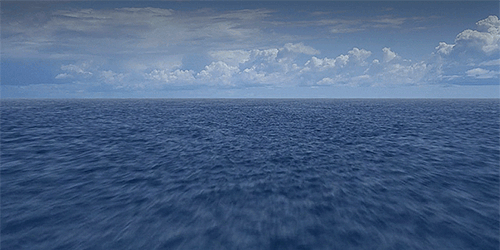 www.MindOverMatterPower.com