---

Mind Over Matter Magic Law of Attraction: A Scientific Guidebook for Manifesting Your Dreams
---
What is consciousness?
I know in simple terms that the physical world is a projection we each create with our own consciousness. If four people enter a room, there are four rooms. I figured that out over four decades ago.
Consciousness is irreducible and is both individualized and part of an unbroken field. Quantum mechanics is the study of that field of energy. Your consciousness has very deep, eternal meaning that cannot be measured with a ruler, and so all scientific studies will miss that part of the picture.
All consciousness is of an equal, amazingly high grade; and just so you know, your personality and individuality will never be lost. Who you are will survive death. I am not a religious person, because I will add that you are also good, and most religions will say you are evil.
The whole of civilization has been reading reality backwards for thousands of years. You can not understand reality by looking at the physical world because that world is a consciousness hologram that you are creating. If you follow most scientists, they will just get you more confused.
Use your heart and intuition. All knowledge is within you, and you are a portion of the Divine consciousness that forms everything. You are forever safe and loved, and this will never change, not for a billion years.
For those who are interested I often begin my articles with some science because it is important to use your intellect. For something to be true it must make sense to you both intellectually and intuitively.
How Thoughts Create Matter
Thoughts are energy and energy cannot be destroyed. Thoughts create Consciousness Energy Units (CEUs). Like seeds, CEUs possess their own impetus for growth and materialization. CEUs continue to exist and pass through inner levels of consciousness to create pre-matter within and below the subconscious.
On the deepest level, CEUs activate a universal algorithm that exists in all consciousness. When sufficient energy is accumulated, CEUs form into matter according to the pattern your originating thought-forms have imbued them with. This process is as natural as water turning into ice.
In scientific terms, after you have a thought it will activate a natural algorithm that exists within all Conscious Energy Units (CEUs). The algorithm creates the holographic equivalent of the unique properties of the thought, visualization or emotional pattern you have imbued it with when thinking it. That pattern contains a natural impetus and will attempt to replicate itself in all possible ways, such as in the alteration of an event, such as a positive emotion modifying a dreaded encounter, or by producing a brand-new physical event in which desires can be expressed and experienced.


Click above to learn more
Guide Book to Manifest Anything
Assumptions are belief. Anything you assume to be true you tend to create physically. If you want to change your life, just change what you are telling yourself is true in your head. A situation can have any outcome. The outcome is set by you. If you tell yourself in your head, this is going to work out, or, the result will be positive, then that is what you tend to create. This is why affirmations are so valuable.
Begin to change your life by applying affirmations on a daily basis. If possible, learn to think in affirmations. Manifesting anything you want in life is easy when you know how. Begin to create your dreams now!
This article contains honest insights that come directly from my 45 years of experience with these concepts. I applied this paradigm at age 12 and have never known the conventional approaches others live by.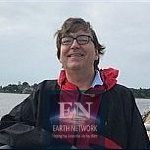 Nothing is impossible, so never make your dreams contingent on anything else. I discuss this in depth in my books and in other articles.
What you need to know is that the electrons that form seemingly solid objects are also ongoing projections―energy of nonphysical origin beaming into time-space. Objects are actions. If you could stop the projection of matter in the same way you turn off a light with a switch, your physical body and environment would vanish.
The truth is that the events unfolding around you are projections shaped by your beliefs, thoughts and emotions. Your beliefs create continuity, not physical matter, because physical matter does not create anything. Past states of living systems do not create anything, only consciousness creates matter.
Our methods of achievement are based on a false premise, as is our economic system and all other models on which our institutions are based.
Social problems such as coronavirus and personal disatisfactions are meant to force a search for answers which will inevitably produce a global paradigm shift. The result will be an incredible new period in human history in which these social problems do not exist and instead everyone's dreams come true.
Click here to get the facts about consciousness.
The world you live in is the one you are creating according to your thoughts. It is generally unknown that an event or object is a solidification of conscious energy that has been patterned by our beliefs, thoughts and emotions. But it is to your advantage to realize this.
We project our beliefs onto the screen of life and then are forced to live within the manifestation of our belief system. If there are elements within your life that you dislike, change your thoughts in that area and those elements will change.
Whenever you find yourself in difficult circumstances or struggling with negative thinking, ascend in your thinking to the highest level of thought and inspiration. When you are highly inspired by a dream of yours, or if a thought of a person you love or something in your environment or an imagined future elevates your mood, you will see clearly and find what you need. This is because highly positive states of mind clarify thinking and create avenues of actions leading to positive probabilities.
If you have a lot of doubts or disturbing experiences you think will interfere with your ability to attract and manifest what you want tell yourself none of that matters, that you will create what you want in life despite all of that. As you speak of, affirm and imagine what you want regardless of previous thoughts or moods, so you can create what you want despite all negative subjectivity that may have gone before. Affirm this and recalibrate so that you will get the results you are looking for.
Article continues after book list.
Altruistic, Autonomous Movement Books
By: William Eastwood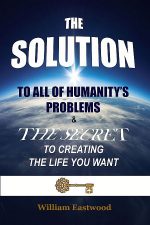 Click above to learn more
Click above to learn more
Click above to learn more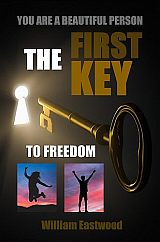 Click above to learn more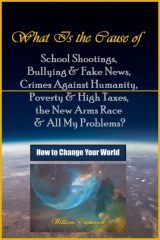 Click above to learn more
Click above to learn more
Click above to learn more
Click above to learn more
Click above to learn more
Click above to learn more
Click above to learn more
When You Wake Up, this is what You Do
If you feel any sense of anxiety or loss get rid of it immediately.
Before you even go to sleep in the evening set some form of positive mind food on a table next to your bed. A list of everything positive that is currently happening in your life, a list of what you appreciate, some of your favorite metaphysical principles, affirmation or whatever you know will generate a reaction and jolt of positive energy when you read it. That way, if upon waking up you cannot get your mind off an uncomfortable emotion or train of thought, you have something to read that will take your mind off it.
When you wake up remove any negative feelings immediately. If you neglect to do this and go with whatever seems to be going north in your life, then you are going to create more of whatever you are dreading. Even worse, is that you are determining the day's events.
Here is what you do. Go get a little bit of coffee, some vitamins or whatever it is that can give you just the upswing in your mood. If you start doing affirmations immediately you will set the mood for the entire the day.
Keep something at arm's reach by your bed that will give your mind something positive to occupy itself with.
Reading something positive immediately upon wakening always works for me better than I would expect. Even if I are not in the mood and want to think about a dream I had or something else, if I pick up a notebook with affirmations or some positive concepts and read that material my mind will usually run with it immediately.
My subconscious likes to have something like this to start the day. It gives it something to work on and create for me. My mind's eye is on my ideals, dreams and opportunities. I then get motivated to act on those thoughts and pretty soon I am making progress working toward my goals. Now I am psyched, and everything is moving in that direction.
When you are thinking about metaphysics and the possibilities for your life and day first thing in the morning it changes everything. It puts the day in a whole new light.
Is very important and it is up to you to find the right triggering material. It can be an activity combined with music combined with whatever floats your boat. It's simply has to lift your energy and put your spirit into a high place.
I can't stress too strongly that you assert yourself and explore your options. I include paradise videos on my affirmation pages on each of my four websites. This enables me to pick up my phone which I keep by the side of the bed, click under the affirmation page and click on a video and watch a little bit of it in the morning. I also do this right before I go to sleep which is another powerful time to implant your goals and dreams in your mind. There is nothing like a walk on Maui before going to sleep and first thing when I wake up.
So again, review vivid and stimulating material or activities right before you go to sleep and first thing in the morning and you are almost guaranteed to change your life rather immediately. By immediately, I mean within a few days your mood in your feeling tone will change. When your overall feeling tone changes then big changes are in store.
This works so well that you have to be on guard on flipping back into your old feelings, which is often easy to do. We just get lazy and we decide on the familiar without even thinking about it.
---
NOTE: Some of the material this article is published in my books and some is going to be in my new manifesting book. At this time I am working on the free material in my four sites and so the new books has been delayed. You can wait for it or get one of the other books if you like.
---
I have the solution to all the world's problems, but so do you.
IN HOLOGRAPHIC REALITY ANY INFORMATION KNOWN BY THE WHOLE OR ANY PART IS AVAILABLE TO ALL: Each person has the information, knowledge and potential of all Consciousness and the entire Universe within them.
When you break holographic film, you can see the whole image in each piece. As Einstein's friend David Bohm explains; like fractal cosmology, this is a characteristic of the universe itself. Reality itself is holographic and the Universe is one unbroken field of energy.
The solution to any problem you may have is within you and known by your inner self. By focusing inward and using suggestion you can find the answer to any predicament or problem.
Each portion of the Universe actually contains the knowledge of the whole. Each Unit of Consciousness (CEU) can recreate the entire Universe. Since you are individualized Consciousness, the same principle applies to you. Read more...
LEARN WHILE YOU SLEEP: Displace negative mind chatter and stubborn beliefs with specific and powerful success affirmations and encoding programs between activities or at night in the most productive way possible that does not interfere with your busy schedule.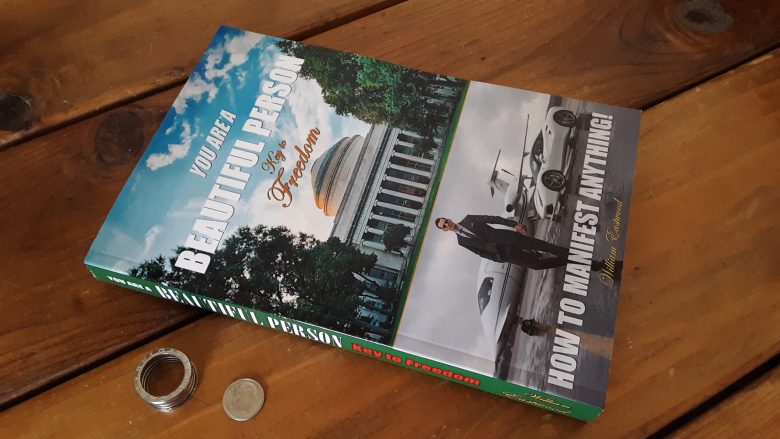 Click above to learn more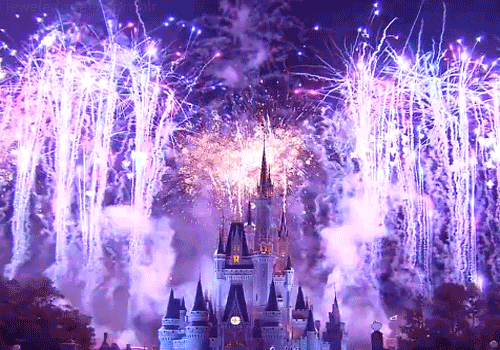 Primary article concludes here.
FOUR SCIENTIFIC EDUCATIONAL SITES WITH ONE PHILOSOPHY
Mind Over Matter Magic Law of Attraction: A Scientific Guidebook for Manifesting Your Dreams
© Copyright 2020, By: William Eastwood
The secrets to success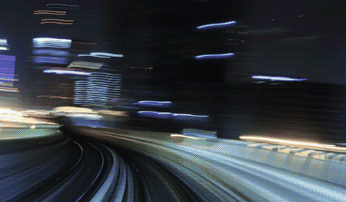 C = Ef:  MIND OVER MATTER - FAST TRACK TO SUCCESS
Your Fast Track to Success  link (C = Ef) above loads in milliseconds

MIND OVER MATTER POWER
Get the facts from the best sites
How Your Thoughts Create Matter & Your Reality
I highly recommend thoughtscreatematter.com because it has one of the best scientific explanations, quantum mechanics and is easy reading for just about anyone.
Recommended website: Thoughts Create Matter
Click Image for EN founder's video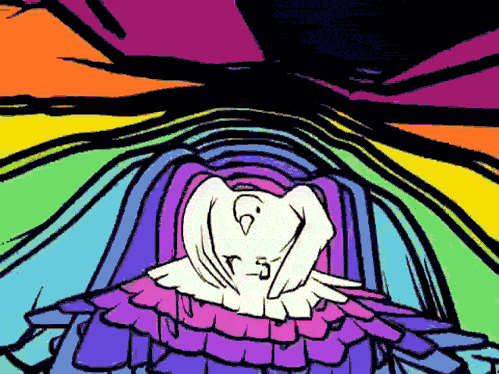 Click above to learn more
---
Categories: Mind over matter, Magic manifesting, Law of attraction, Scientific manifesting guidebook, Manifesting your dreams, Little magic mind over matter manifesting book, How mind forms matter, Does mind form matter, Mind over matter facts, Mind over matter books, Mind over matter manifesting books, Advanced manifesting principles. Click on our site to learn more
Mind Over Matter Magic Law of Attraction: A Scientific Guidebook for Manifesting Your Dreams

MIND OVER MATTER:  Ef = C: FAST TRACK TO SUCCESS

Power Principles



Click on rotating earth at the top of every page to get your daily affirmations.
---
The concepts conveyed in this website are within these books.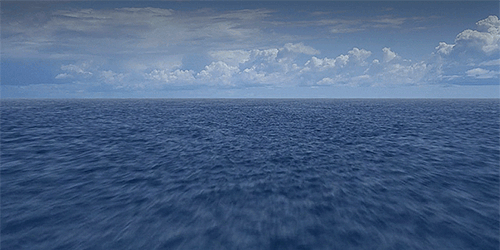 www.MindOverMatterPower.com