---
What Is the Compounded Placebo Effect of Thoughts & Emotions? Alternative Metaphysical Mind-Body Healing
---
What is the compounded placebo effect of thoughts and emotions?
What is alternative metaphysical mind-body healing?
I will answer these three questions now.
Reset the world & yourself.
What is the compounded placebo effect of thoughts and emotions?
---
The compounded placebo effect of thoughts and emotions is the cumulative effect of many thoughts, each acting as a small placebo. When we change more than one belief, thought or emotion regarding an outcome, we get a compounded placebo effect.
We can only understand the placebo effect by understanding that both thoughts and matter are composed of electromagnetic energy. A placebo is the effect of a thought in the form of electromagnetic energy. A placebo can be a result of a belief, thought or emotion. Once a placebo builds up sufficient energy, it can manifest observable effects in the body or as physical events or objects in your life.
Doctors recognize the existence of placebos but they do not understand the source because they do not understand that thoughts create matter.
Click Image for EN founder's video
You create your reality with your thoughts.
You have an amazing opportunity to create anything you want in life.
Click here to get your FREE PDF book.
Where everyone is going every morning!
C = Ef: THOUGHTS CREATE MATTER:   FAST TRACK TO  SUCCESS
.Your Fast Track to Success  link Make the day go your way in seconds Where everyone is going!
The solution to world problems is in affirmations
---
An affirmation utilizes the compounded placebo effect to solve personal and social problems.
You can control events using affirmations
---
Properly used mental suggestion can control outcomes. An affirmation is a mental suggestion that directs energy. Once you know how to direct energy successfully and do so, you can succeed in life.
If you properly affirm, "today I am going to have a good day," you dramatically increase the probability that you will.
Saying affirmations like, "I am making more money every day," actually manifest that as your reality. For best results, say affirmations over and over again with conviction and emotion.
Affirmations are used to create what you want in your life, like more money, a new car or a loving relationship. They are the primary way to shape your life. They can transform your reality and can be relied on to help you achieve any goal.
Physics does not convey what it knows to the medical field. Our traditional sciences are dysfunctional in this way. Doctors are basing their methods on the physicalism paradigm when quantum physics has moved us far beyond that point in our understanding of reality.
We are not the only ones that realize that many fields of science are still operating according to outdated paradigms (click below to see an example).
QUANTUM PHYSICS MIND-BRAIN MODEL
Click above to learn more
MIT: Consciousness Is a State of Matter
---
A Stanford University Study shows that your beliefs  (perception) can make you live longer. In this study, scientist are urging health care experts to look at the effect of a person's total worldview on their health. This is what I have called the compounding placebo effect, for the past 45-years. Stanford University scientists admit that they have not done enough to study this issue.
---
Alternative metaphysical mind-body healing is a program of healing that occurs because of multiple changes in beliefs, thoughts and emotions that create a compounded placebo effect. If, for example, you think you will get better (heal) and also think that you found the solution to your life's problems, the resulting two placebo effects will combine to give you more than twice the power to heal.
A single belief that "thoughts effect outcomes," would have far more effect than the belief that "thoughts do not amount to anything." Therefore, we also need to take into account WHAT beliefs are in play when calculating the placebo effect on any given situation or outcome.
The compounded placebo effect is multiplied by a worldview that takes into account the fact that thoughts and matter are the same substance in different forms.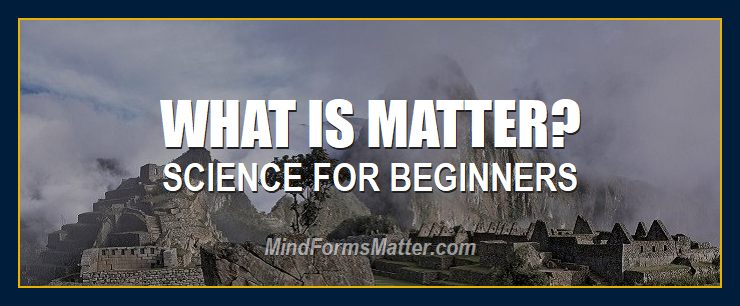 A change in your worldview, for example, can create a chain reaction. New optimism, beliefs and emotions on many subjects can create a substantial compounded placebo effect. The total effect of all these placebos is a new and powerful energy. A self-transformation can cause everything you touch to turn to gold. 
The compounded placebo effect of thoughts and emotions
---
The compounding placebo effect of thoughts and emotions is a manifestation effect outside as well as inside the body.
We have a thought about every three seconds, and tens of thousands of thoughts every day. We have many beliefs regarding every subject and event. We also have emotional states that follow our beliefs and thoughts. These range from fear to joy, and each has a different placebo / nocebo effect.  Scientific studies can take these into account to measure the compounded or total physical effect of changes made in these areas.
Studies can also take into account the effect of visualization and affirmations when calculating the total placebo effect on any given situation or outcome.
In health issues, the total compounding placebo effect over days, months and years, with consideration given to changes in hundreds of beliefs, tens of thousands of thoughts, and ongoing emotional states and attitudes would be off the medical charts. 
Scientific denial
---
The scientific denial and resistance at certain levels is due to cognitive dissonance. Holographic reality explains both cognitive dissonance and the placebo effect of thoughts and emotions.
The medical profession measures only a fraction of the total placebo effect.
If a doctor gives a patient a placebo pill, that person, believing in the medicine and doctor, will gain specific benefit regarding what he is told the pill will do. That placebo effect is real but limited.
However, what if we were to change more than one belief? What if we could change that patient's belief in susceptibility to disease, for example, or his body self-image? What if we were to implant a new belief system that gives him or her control over all situations and outcomes in life?
The result of many otherwise diverse and contradictory thoughts and beliefs aligning on one desired outcome would produce a far greater compounded placebo effect. That is obvious.
The compounded placebo effect is indeed powerful.
What would it take to get the entire scientific establishment to take this matter seriously? A study of the compounded placebo effect of groups of beliefs, thoughts and emotions would be extremely beneficial for scientists and individuals. For the first time, people would know the power of their thoughts and emotions to create events and change outcomes.
An intelligent long-term study would procure astounding results. A new science could result in a new understanding of the power of thoughts to heal. However, this should be a general study of the power of thought to create events outside of the body. We could change the terms to reflect this change and call it the "thought effect," "belief effect," etc… We could calculate effects regarding future events, objects, outcomes, etc.
Science would then come to understand that physical objects and events are a holographic projection.
In your past you did not choose your thoughts as well as you do now because no one taught you that your thoughts manifest. Post-traumatic-stress syndrome is a powerful example of how our fears and negative experiences can hold on in our psyche and body. They may cause our positive thinking to be followed by frustrations and anxieties about getting what we want in life. Often this causes our thoughts to argue for our limitations, which we then manifest instead of what we were affirming.
So what do we do?
What the medical profession measures is only a fraction of the totality of placebo effect
"When we apply metaphysical principles, we change more than a few thoughts or a single expectation. To understand the extent and power of the placebo effect we must compute it for more than a single expectation of healing for a limited amount of time. We need to look at the effect of changing our habitual thoughts, attitudes, our entire worldview and emotional states."
Our inner reality is an interwoven tapestry of previous thoughts and emotions that forms our belief system. It is the entire workings that manifests. You cannot measure the effect of just one thought without considering the effect of other ideas on which that thought is based. For every positive placebo you may have ten noceboes that render the the placebo only marginally effective. This is what scientists should be studying, but they are not.
"When we do that we will get a more accurate measure of the placebo effect.
"When you apply thought in an advanced and clinical way, as given in my books, you combine all the finest advanced methods, techniques and procedures in a powerful unified approach to create a compounded placebo effect.
"The compounding placebo effect is the thought materialization effect.
"Thoughts do materialize. When we understand that they do and apply the proper science we:
"Take control of our life.
"Quadruple the effectiveness of our thoughts.
"Get an astounding overall transformation in the quality of our life.
If a single pill placebo can give you a 25% better chance of healing, imagine what 50 or 100 beliefs/placebos operating in you can do?
It is not the pills and the operations that are saving you, it's your beliefs in them and the entire body of multiple placebos operating within you that give you all the good in your life.
Contrast that with all the noceboes that are giving you dissatisfaction and impeding progress in certain areas of your life.
Reduce the noceboes and increase the placebos and you have a formula that will work.
A scientific study of the compounded placebo effect would give us a new primary medical orientation and new methods of healing. However, the results would transcend medicine and would provide a new direction for civilization.