---

Eastwood worked for a Yale University professor on a secret invention at a private research and development facility at age 13. "My study and 45 years of research shows that intensity, conditions and other factors determine when your thoughts become matter."
What is Conscious Evolution? How is Consciousness Created? Where Does Consciousness Come From?
---
What is conscious evolution?
How is consciousness created?
Where does consciousness come from?
I will answer these questions now.
What is conscious evolution?
---
Conscious evolution is a change in perception over a period of about five thousand years. From about 12,000 years ago to 2,000 years ago humans developed ego consciousness and a narrowed focus in physical reality. Before that time humans saw more and identity was greater.
With individuality came greater competition, cruelty and waring tribes — history as we know it to be. But humans are not naturally this cruel. The competition and wars are due to a diminished rather than expanded consciousness. Now we need to expand consciousness to complete our conscious evolution and save our civilization from war, violence and a catastrophic end.
Human conscious evolution was from perception similar to that which all other creatures enjoy to what we have now.
What happened 5,000+ years ago?
---
Ego consciousness just implies perception of an individual self. It is your idea of yourself. Animals do not have this.
The ego development was planned and required severing inner awareness and a hard outward focus.
Ego type perception would enjoy many advantages but also would suffer being cut off from the rest of extended reality. Humans would also go through over one thousand years of tribalism and violence in order to develop this new consciousness. Once the new ego was secure, awareness would then expand once again to return to awareness of connectedness with the earth, other creatures and internal reality.
I will cover some of the advantages first.
Scroll down to continue reading article.
MULTI-SITE

FREE

FEATURE ARTICLES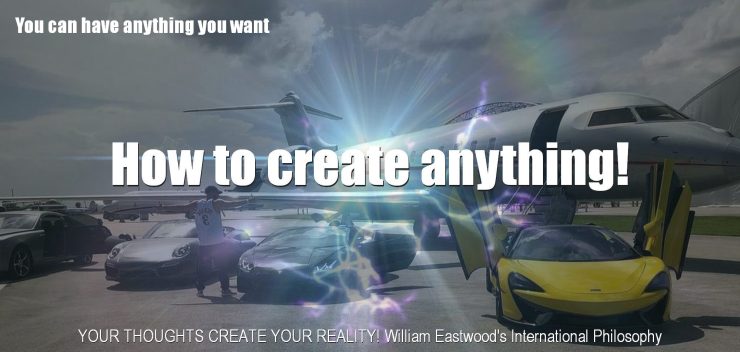 Rather than continue to rely on instinct or inner knowledge, humans developed choice. We developed a focus through the brain that allowed us to conceptualize actions in a time context and to make choices based on projections in time. A man, for example, could plant a seed in the spring because he could use his imagination to see into probable futures in which the seed had produced a plant and the plant had produced food. His actions were no longer ruled by instinct or biological directives and programming. He stepped outside of all of that.
He could achieve more because he had imagination and time perception — memory — and decision-making ability that allowed him to strategize and plan for the future in a way that worked to his advantage.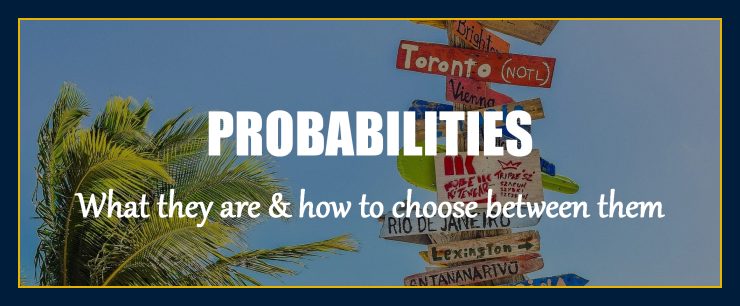 Self-perception allowed a man, woman or child to recognize that they were a distinct individual in a single body. Before this time consciousness extended inward into and beyond the individual's psyche and outward beyond the surface of the skin. Early humans did not share the same view of a distinct singular self in a body that we have now.
I call this ego type consciousness. The ego as I see it is "the individual's concept of who and what they are" as distinct from others and the rest of reality.
As a result of the limitations and boundaries of ego consciousness, we have developed a materialistic science that does not recognize that an inner reality exists. We lack a science that is capable of looking into reality and instead can only look at reality. We have a consciousness that can only perceive the outsideness of things.
This sense of separation from other people and reality has gone too far and this is why we are seeing an increase in crimes against humanity, violence and cruelty. Due to erroneous cultural directives over the past 5,000+ years, the male sex has isolated more than the female. This has led to lack of compassion and decisions that benefit others. As a result, we are witnessing a chauvinistic fanaticism on the part of leaders that is endangering all of us.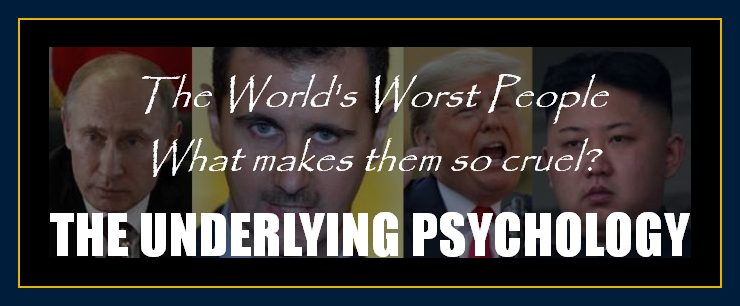 It is now necessary to continue our conscious evolution in a new direction. We must expand awareness while maintaining individuality. We must become aware of our connection with others and the environment. We must embrace a sense of oneness and loving appreciation. And we must understand that consciousness is good. Poor behavior is a result of a faulty operating system — the beliefs we have inherited from separation sciences.
You have a choice: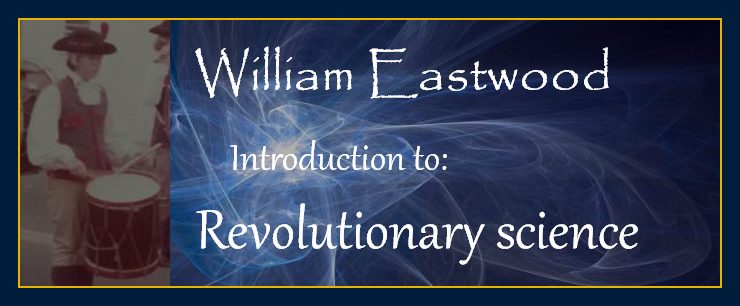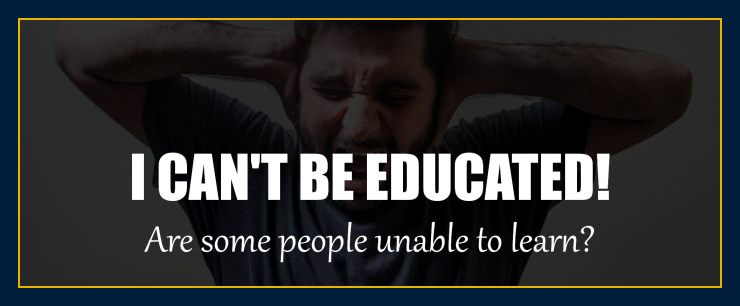 An internal rather than external trigger led to a new self-consciousness. A new form of self-consciousness gave us free will. We could make choices with our conscious mind. This new choice-making ability then leads to the domestication of animals and the first agricultural communities.
The focus or filter of consciousness through the ego and in the direction of the physical world begins about 5,000+ years ago.
---
To understand this article, it is necessary to understand that physical reality is only one of many probable realities. The inner reality that creates this physical reality is composed of consciousness. Consciousness creates a physical dimension of time-space. Physical reality is a holographic projection that we have been told is a primary reality. It is not. To understand this article, it is necessary to look at things differently.
Early man was an inhabitant of an inner reality. This reality — which you are still within — resembles our dream state. Early humans perceived reality in the same way we now experience some dreams.
This will be clear if you already understand that matter is a state of consciousness.
Click above to learn more
Man became transfixed by his belief in this reality and his fears concerning the new and vulnerable physical body that replaced the dream body.
Learn Exactly How Reality is Created
What is conscious evolution? How is consciousness created? Where does consciousness come from?
What were people like before this happened?
The hunting-gathering period was not as barbaric as we were taught. Early hunters were not struggling to survive by clubbing beasts but typically lived abundantly and joyfully. They were doing a lot more than picking berries and eating plants. Their consciousness or perception penetrated other life by invitation and was rich, broad, democratic and satisfying. Only about five-thousand years ago does the kind of narrow perception we have now begin to develop.
For a person living five-thousand years ago there was no sharp separation between his own consciousness and the consciousness of other life forms. Nor was there a sense of being in conflict or competition with other creatures or tribes. Consciousness could flow out of the body, through the environment and could perceive through the eyes of others. This created great empathy and compassion for all other forms of life, human included.
Early man's mind was not like ours. The shift from the nature religions to male gods marks a relatively sudden world-wide paradigm-shift. This marks the initial development of the ego-type consciousness we currently possess.
Self-consciousness also leads to the development of egotistical behavior evident in tribal or nationalistic thinking that begins to compete or see others as potential threats to guard against or worse.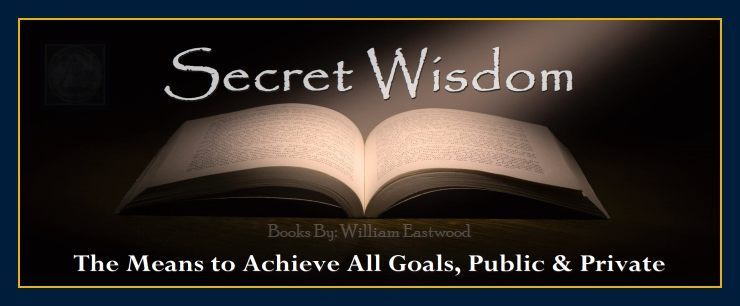 Where our self-consciousness began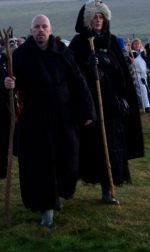 Eons ago and on a collective subconscious level, the consciousness of the race made a deliberate decision to move in a new direction by developing a new type of self-consciousness. A new, more physically oriented self would be developed.
The consciousness of that self would be increasingly cut off from the inner psychic reality from which it came and instead focused on physical reality.
The new physically oriented consciousness would develop a sense of separateness from others and nature. This has been achieved; it is our own particular type of consciousness we are so familiar and well acquainted with.
Ego consciousness is particularly well suited to manipulate matter, which was the intention. However, other problems have been created as a result of this orientation, and these problems are somewhat severe.
Thus, about 5,000 years ago we began the rather uncharacteristic period of violent behavior and separation-consciousness (self-conscious ego perception to the highest degree). We are still largely within this violent period.
GREAT GODDESS DISPLACED 3000 BC
Man does not become overly egotistical, competitive and war-prone until about 5,000 years ago. Eventually, channels of awareness that connect man's conscious mind with inner reality diminish to the point that it is possible to misinterpret other consciousnesses and life as being adversarial.
But what seems to be conflict on outer levels is a result of cooperation on inner levels. Outer struggles, wars and conflicts are always after the fact. Decisions are made and conflicts won or lost on inner levels initially. (We then choose which probable scenario we wish to manifest physically. The probability chosen according to conscious belief, thought and emotions is then projected holographically.)
We became of the man kind 5,000+ years ago when a shift in consciousness occurred. That shift was responsible for warfare and conflict. It was intended to be temporary but was unnecessarily prolonged.
In the simplest of terms, we got stuck in a male world that included a lot of cruelty, abuse and degradation. The psychology of authoritarian leaders serves as an example of a concentrated ego-type focus. The psychology of Donald Trump is a direct result of this shift to ego-type consciousness when it is prolonged and unchecked.
The inner source worlds were forgotten
The ego type of consciousness humans possess now, which is cut off from inner reality, has brought about a situation in which due to limited perception humans tend to think physical reality is the primary, if not only reality.
With a fear-based focus narrowed perception to the physical world the race of man became transfixed. Physical reality became a more convincing reality, and we began to think inner reality was the lesser reality.
Once the new consciousness was secure and fully developed, the plan was to have that consciousness reconnect to its source. This new ego consciousness had to return to an awareness of inner reality. This would temper what we think of as egotistical qualities. It would prevent negative tendencies such as selfishness, nationalism and cruelty from getting out of hand.
However, we went too far. Currently our civilization does not recognize the inner realities. We are so completely cut off our official sciences and psychology cannot reconnect.
The new stewards of truth will be unofficial sources of information such as EN and this website. We will help you to learn your heritage, regain your power of conscious creation, and understand your Godliness. We will protect you from mainstream ignorance.
Consciousness predates all physical form. The universe was created from consciousness. The universe is energy rather than physical particles (as quantum mechanics reveals).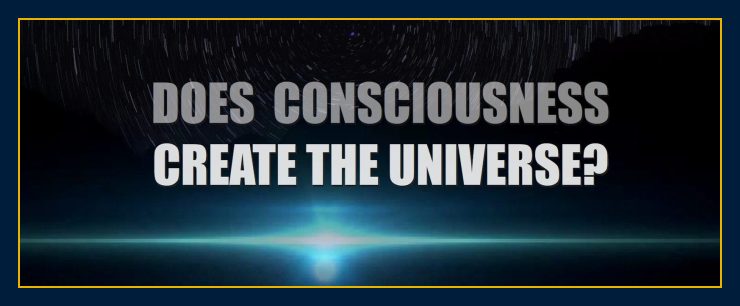 What is conscious evolution? How is consciousness created? Where does consciousness come from?
Where does consciousness come from?
---
Consciousness is not created. It has always existed. There is nothing else that exists, and it is thus, not possible to get outside of consciousness. The environment around you is a field of objectified consciousness you are projecting and exist within.
The original consciousness that preceded everything else knows it was seeded by a prior consciousness but has no idea what that prior source was. All consciousness, however, has certain characteristics that may hint at its source (in terms of lineal thinking: where it came from and how it was created).
More accurately, there is no past. Time is an illusion. All "times" are now. Past events are beyond our perception which is defined by a range of frequencies. Stone age man had a consciousness open to greater frequencies.
The question, "Where did consciousness come from and how was it created? should instead be, "Where does consciousness come from now, and how is it being created?"
It is also a myth that knowledge comes from physical sources such as nature and books. Instead, all knowledge comes from within consciousness.
Your own inner consciousness contains the secrets of the universe and all you need to know about yourself and reality. Articles like this one however, will help to bring your inner knowledge to the surface so that you will be consciously aware of it.
Consciousness is imbued with unlimited inner intelligence. In the same way a piece of holographic film contains the whole image, all that is known, was ever known and will be known is enfolded within every conscious unit.
However, the conscious evolution that created our perception of what appears to be a single physical world creates ego separation and male-rule civilization with violence and other problems that will ultimately lead to destruction if not corrected.
We see the cruelty in the Roman Empire and successive governments run by autocratic dictators.
QUANTUM PHYSICS MIND-BRAIN MODEL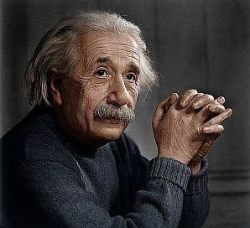 "Reality is merely an illusion, albeit a very persistent one."
― Albert Einstein
45

William Eastwood's 45-years of research brings you a new understanding of reality
A journey out of the illusion that will change your life
---
The news of the century and your way out of the illusion
---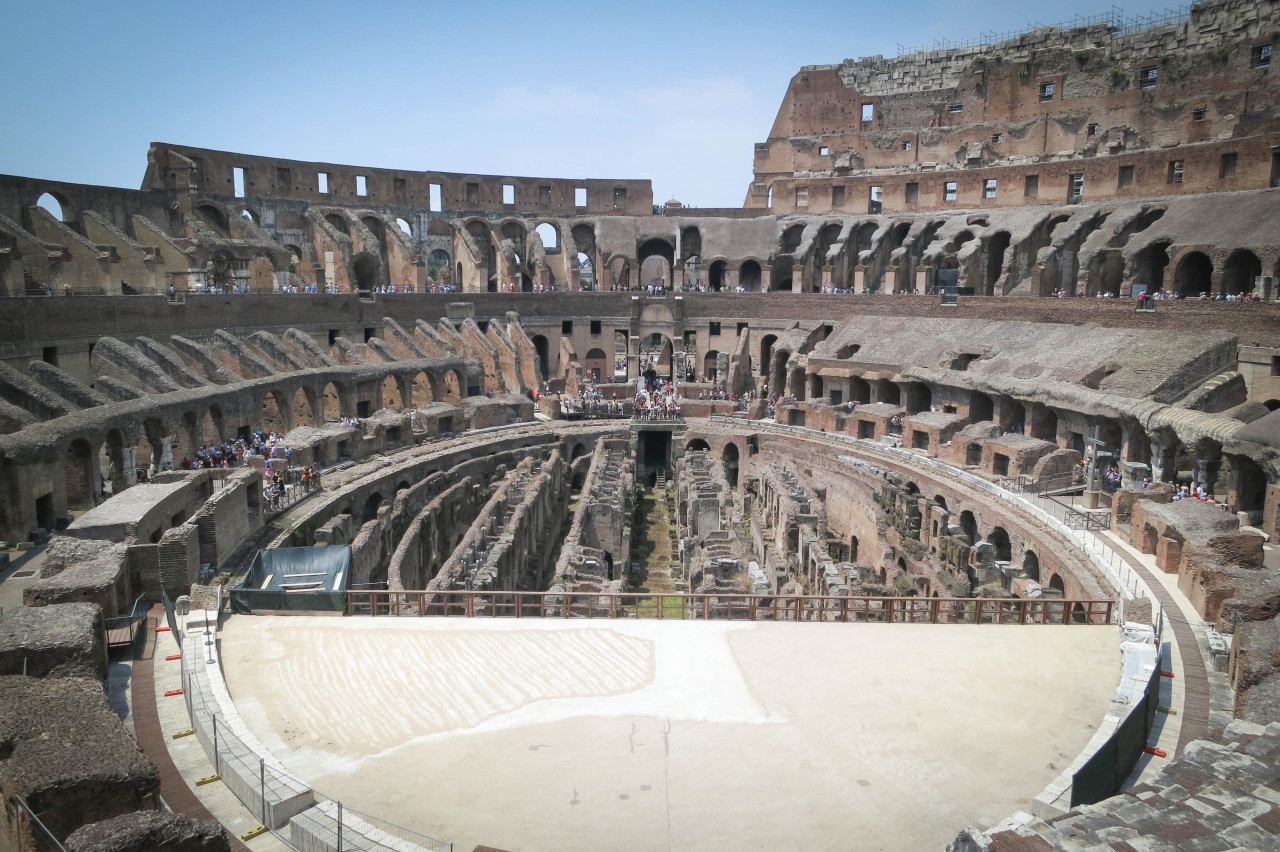 Nationalistic politics is an outward sign of separation, cruelty and ignorance. We entered the probability in which Joe Biden was elected as president of the USA.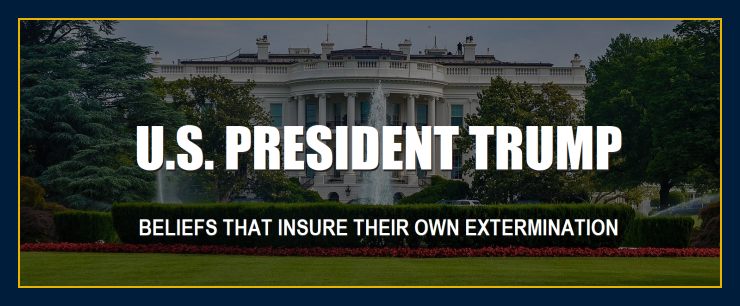 We did not enter the probability in which Trump serves a second term, yet many did.
What is conscious evolution? How is consciousness created? Where does consciousness come from?
How is consciousness created?
---
The story of the creation of our type of ego-type consciousness is given below. However, consciousness itself has always existed.
Individual conscious thoughts are created by you, but not in the brain.
Consciousness is not created because consciousness is all that exists and has always existed. Even though you are surrounded by a physical environment, physical matter is a state of consciousness. The physical world is composed entirely of consciousness.
45

Socrates was made to drink poison, Galileo was almost tortured by the church.... Eastwood overcame seemingly impossible odds to make 45 years of research available to you
I created a bold and daring goal of changing the world, and when I created a company to fulfill my vision, reality shifted
---
What is conscious evolution? How is consciousness created? Where does consciousness come from?
Where does consciousness come from?
---
Consciousness comes from an inner source dimension that has always existed. The physical universe is a creation of consciousness. Consciousness had to learn how to create matter and that is explained in this and other articles.
Your identity is individualized consciousness. Individual thoughts are a creation of your consciousness and come from the nonphysical mind.
Click below or scroll down to learn more.
Click above to learn more
45

EASTWOOD
45 years of research goes into every book
What are you going to do to change your life?
---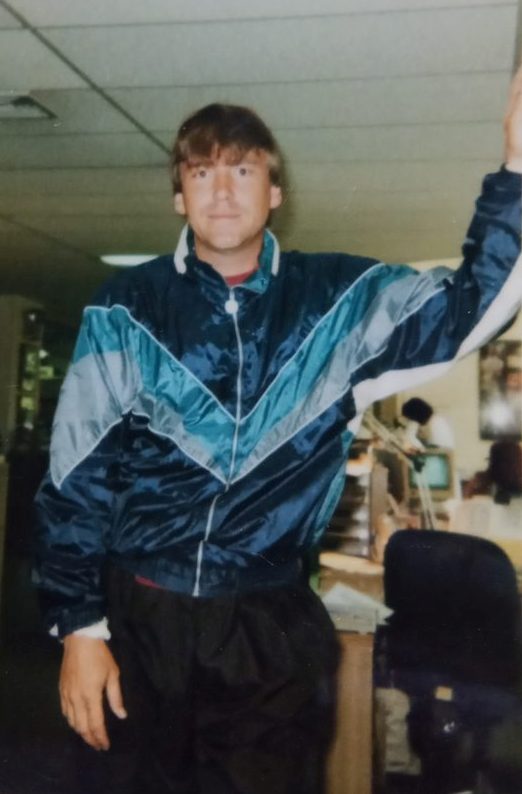 Holographic reality: Events are a projection of your mind. ThoughtsCreateMatter.com
A new science and philosophy of life. ThoughtsCreateMatter.com
Exactly how thoughts create reality. MindFormsMatter.com
The world is your creation; you can have anything you want.  MindOverMatterPower.com
Secret Wisdom Books by William Eastwood. Lulu.com
Say thanks
---
Say thanks with a book order so that I can continue to bring this information to you.
"If you do good things, good things will happen to you."
(Like finding a treasure at the exact moment he made that statement at age seven?)
By purchasing through Lulu.com (above) you get these books DIRECTLY FROM THE MANUFACTURER and cut out the middleman! — most
What is Conscious Evolution? How is Consciousness Created?

Where Does Consciousness Come From?
© Copyright 2019, 2020, 2021, 2022, By: William Eastwood.
William Eastwood is an international political influencer
A self-made author of over 20 books.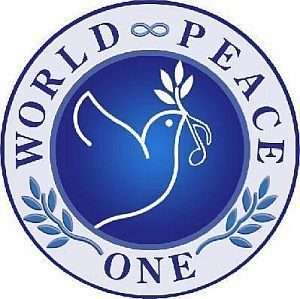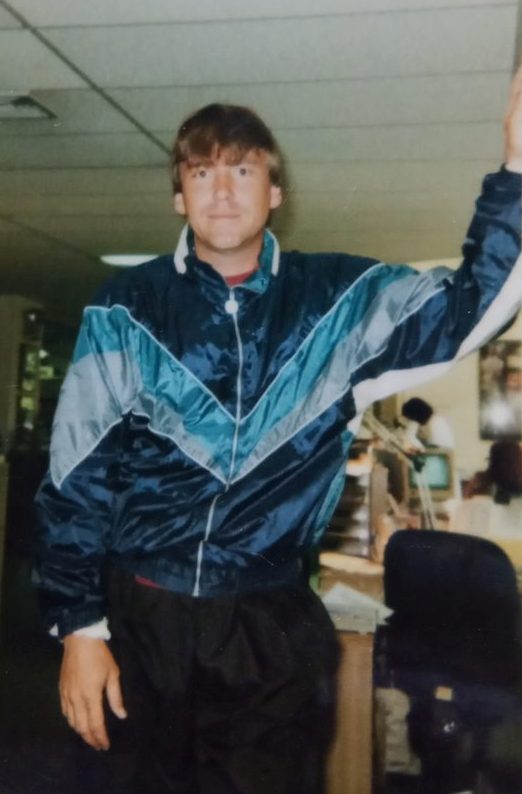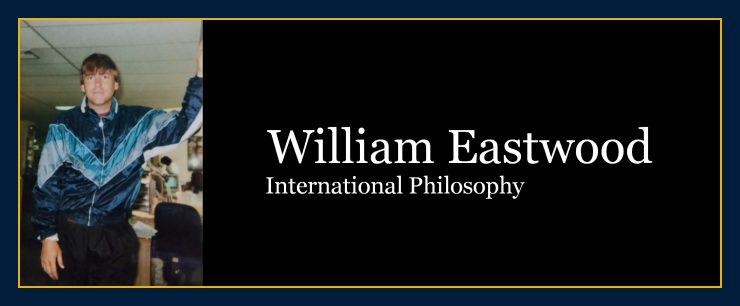 The full time-line and history of William Eastwood and his work
---
This is the most complete account on all five websites.
A philosophy that works LIKE MAGIC!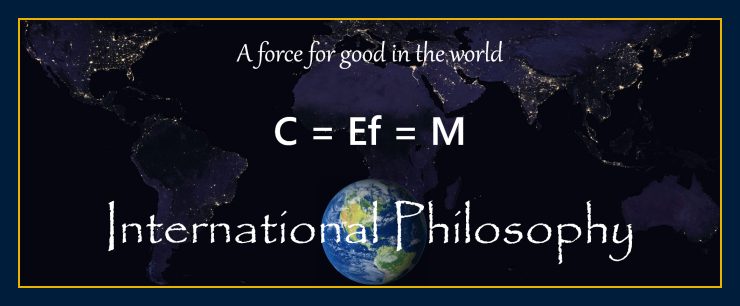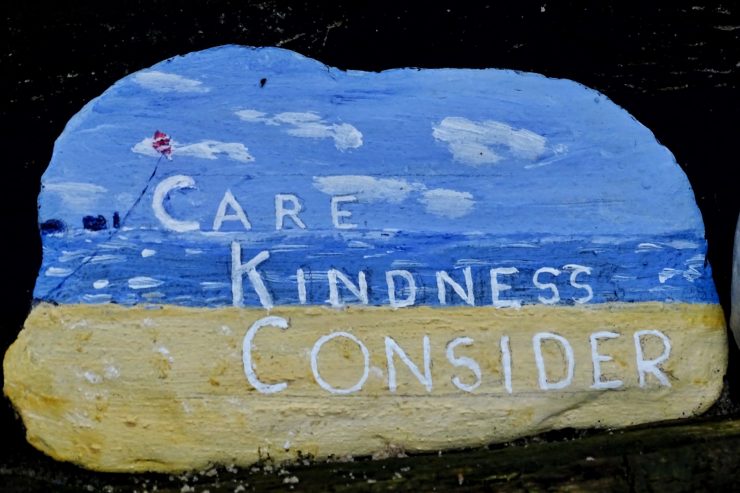 There are a lot of things that traditional science cannot explain that can be understood through the lens of Internal Science.
My literary agent in New York says that most people in the world today are unintelligent, and that only a sliver of intellectuals and professors are capable of understanding. I beg to differ. I explain Internal Science in ways people can understand.

Bonus information
Why males become mean
A new type of consciousness was no small goal. In order to achieve these ends, a new orientation that emphasized what we think of as male characteristics was adopted by the race as a whole.
The Human Psyche is Male & Female
As a result of our "male" orientation, over the past 5000 years we have successfully evolved a new type of self-awareness and ego consciousness. However, we have overdone the process and as a result ego, or male consciousness his cut off from his inner intuition and sensitivities. This produces unnatural behavior as males often express cruel and insensitive tendencies.
Our climate situation is dire as a result. But that is far from all the problems produced by unnatural male ego dominance. Male nationalistic tribes and patriarchal systems have produced excessive cruelty, violence and other problems.
When the male psyche is deprived of a whole set of what we call feminine emotions, the void left by their absence is filled by a far less pleasing set of emotions.
Many males in our society are unable to feel much or any love, and this happens because of cultural directives rather than anything natural. We end up with raging emotions, much more negative attitudes later in life, hostilities and conflicts.
The male psyche can be tormented if the artificial psychological differences between the sexes are carried to an extreme, as we see happening in politics in America today.
---
Categories: What is Conscious Evolution? How is Consciousness Created? Where Does Consciousness Come From?
What is Conscious Evolution? How is Consciousness Created?

Where Does Consciousness Come From?
The concepts conveyed in this website are within these books.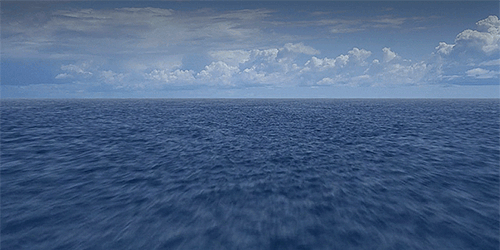 www.MindOverMatterPower.com