---

Is the Universe Made of Consciousness? Does Your Mind Create Reality? Scientific Facts, Evidence, Theories
---
The universe is not a thing, it is an action
Electrons are blinking on and off millions of times a second. We only experience the state of the electron as it impinges on our coordinates of time-space. The energy and balance required to achieve this amazing feat is a characteristic of consciousness.
Click above to learn more
Consciousness is like a beam of light. If you could flip the main switch, the universe would disappear. Consciousness projects matter systems. The universe we know is a holographic projection of the mind. It is composed entirely of consciousness.
The most advanced and credible science in the world (below) is leading us to the truth that shall set us free. And the truth is more positive than we can presently conceive.
We are capable of using this knowledge to create a new kind of civilization. Our problems are meant to lead us to these answers.
Each person projects their own universe with their five senses. Deep inner agreement as to what exists leads us to imagine the existence of a single universe. This fantasy has been considered a fact for generations.
Many physicists do believe the universe is made up of or contains consciousness, but they do not usually professionally or publicly announce it. Most physicists stop short of publicly saying thoughts create reality and that consciousness is primary because saying so is a form of scientific heresy that will invite attack from a prejudice majority.
Many physicists, however, will go so far as to say the universe is entirely composed of fields of energy containing information, which is just a fancy acceptable scientific phrase describing consciousness.
What is your mind or a thought but energy containing information?
Click above to learn more
Click above to learn more
Particles Are Not Solid Matter
When you divide cells and molecules into tinier and tinier bits until you can't divide them anymore you do not get a basic matter particle. The universe is constructed of fields.
What we think of as being a particle is just an excitation of a field, like a wave in an ocean.
An electron, for example, is just an excitation of an electron field. Particles, in the conventional sense, do not really exist.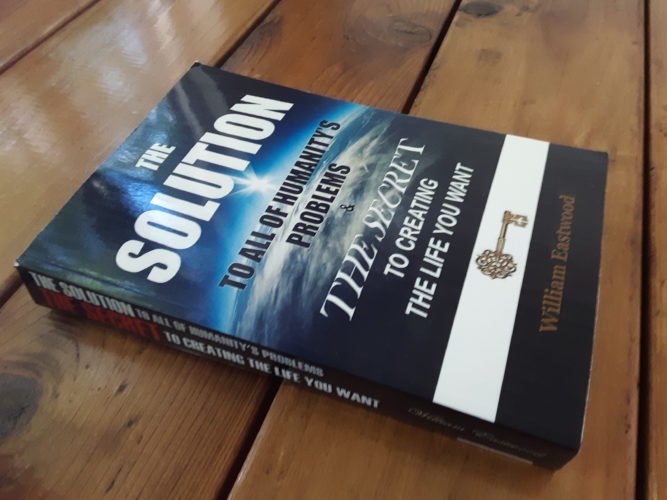 Click above to learn more
Click above to learn more
The Facts Are right in Front of Us
The realization that the universe is composed of fields stems from the initial discoveries of Lous de Broglie.
In his 1924 Ph.D. thesis and groundbreaking contributions to quantum theory, Louis de Broglie postulated the wave nature of electrons and suggested that all matter has wave properties. This concept is known as wave–particle duality, and forms a central part of the theory of quantum mechanics.
De Broglie's wave–particle duality is extended to all particles and the laws of nature.
De Broglie was awarded the Nobel Prize for Physics in 1929.
By reversing his statement that "all matter has wave properties," to "all waves have matter properties," the most basic and most advanced science tells us that the wave forms matter. The next logical question is "what is the wave?"
What is the wave/field?
The wave is an excitation of a field, thus the field and the wave are different terms to describe the same thing, but what is it? What is the electromagnetic field that creates everything in the universe?
What is an electromagnetic field? Here is where things get really interesting.
If you ask a scientist what an electromagnetic field is, they will say "it is a fundamental entity, it's not made of anything else, it just is what it is."
In other words, scientists do not know what it is. Scientists do not know what they unitary substance that forms everything in the universe is!
Science Does Not Know What Fields Are
There is a reason why this substance demonstrates miraculous capabilities and contains vast amounts of information that appears to be intelligent. The reason it seems to be consciousness is because it is consciousness.
If you ask a scientist what consciousness is, they do not know that either.
A light photon is an electromagnetic wave. Matter is an electromagnetic wave. It is all the same. Physical matter and light are stages of consciousness.
Consciousness is an electromagnetic field/wave.
Consciousness Is an Electromagnetic Field
Niels Bohr, university of Copenhagen physicist and Nobel Prize winner, confirmed that matter is like a beam of light.
---
"Everything we call real is made of things that cannot be regarded as real. If quantum mechanics hasn't profoundly shocked you yet, you don't understand it well enough."
― Neils Bohr, Nobel Prize winner father of quantum mechanics
---
---
"The doctrine that the world is made up of objects whose existence is independent of human consciousness turns out to be in conflict with quantum mechanics and with facts established by experiment."
---
---
"I regard consciousness as fundamental.
I regard matter as derivative from consciousness. We cannot get behind consciousness. Everything that we talk about, everything that we regard as existing, postulates consciousness."
― Max Planck, Nobel Prize winning originator of quantum theory,
Quote from The Observer, 1/25/1931
---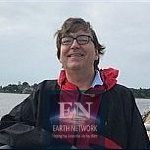 Quantum physics is simply the study of life. It only seems strange because our civilization is completely ignorant as to the true nature of reality.
The coincidences Einstein's friend, David Bohm believed we could create, are not from a force operating outside of us as in religion, and are completely out of character with Darwinism, Freudian thought or the mechanistic paradigm of mainstream science.
— William Eastwood
Click here to get the facts about consciousness.

Click above to learn more
Click above to learn more
---
"Reality is merely an illusion, albeit a very persistent one."
— Albert Einstein
---
---
"Reality is subjective."
— Nikola Tesla
---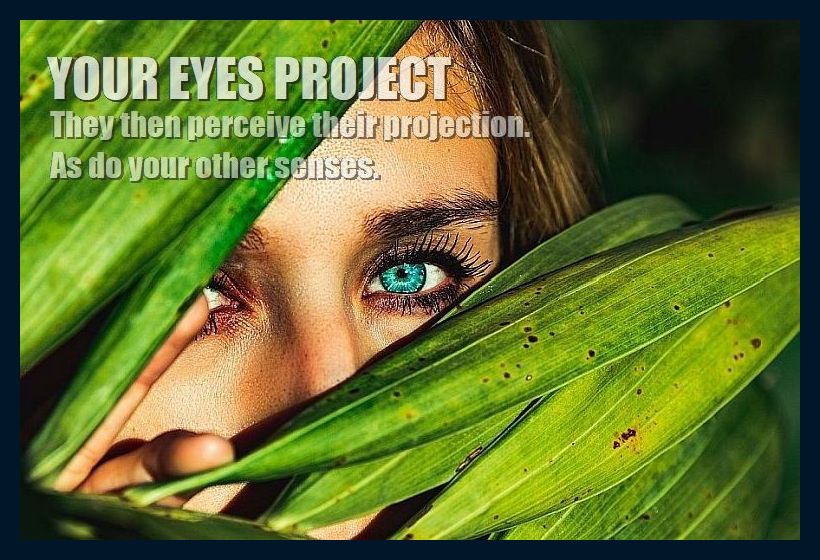 Click above to learn more
Other Nobel Prize Winner's Facts
Dennis Gabor,¹ Nobel Prize winner and professor at CERN² in Switzerland, British physicist Peter Marcer, and neurosurgeon Karl Pribram (Stanford & Yale professor), demonstrated that we do not see objects per se, but instead construct an image in the brain by extracting holographic images from the ZPF. 
The eyes then project that image out into space. Our other senses also project.  
In other words, your reality is a dream-like projection originating from an inner dimension. 
What is the nature of this inner dimension?


Accepted Theories Are False
• Darwin's Theory of Evolution and natural selection.
• Materialism.
• Newton's theories.
• Freud's Psychology.
• Most theories regarding human nature in mainstream psychology.
• Scientific thinking in general (ideas about time & space).
How Do My Thoughts Create Matter?
A thought is electromagnetic energy that continues to exist after you think it. Your thoughts may seem to drop off an invisible cliff in the back of your mind, but that is only because we are not trained to follow them.
When we are very young, we do follow them. As we grow up we are encouraged to focus only on this reality, and so we forget how to follow our thoughts very early in our life. Once beyond our conscious awareness thoughts enter a level below the subconscious.
---
"My brain is only a receiver, in the Universe there is a core from which we obtain knowledge, strength and inspiration. I have not penetrated into the secrets of this core, but I know that it exists."
— Nikola Tesla
---
How do my thoughts create matter and reality?
Thoughts create matter: It is a mysterious process at deep inner levels
Click above to learn more
Thoughts Evolve into Events
Thoughts will  group together according to their similarities and emotional associative patterns. These associations are unique for each person. Fire may mean comfort to you and danger to someone else depending on their experiences in life.
Your intents, beliefs, significances, areas of primary focus and expectations form prematter events in and below the subconscious. You work with and manipulate these probabilities in the dream state, deciding what you will experience next in your life. This work is not done alone. Others who participate in some way work with you, and everyone gets to choose what they want to experience. Nothing is forced on anyone, and there are no accidents or victims.
Positive and optimistic concepts form favorable patterns of prematter events that work to your advantage. From these structures you form dreams, some of which are previews of probable events you are considering. At the last minute you chose which events you will manifest.
How does my mind create matter, reality and existence?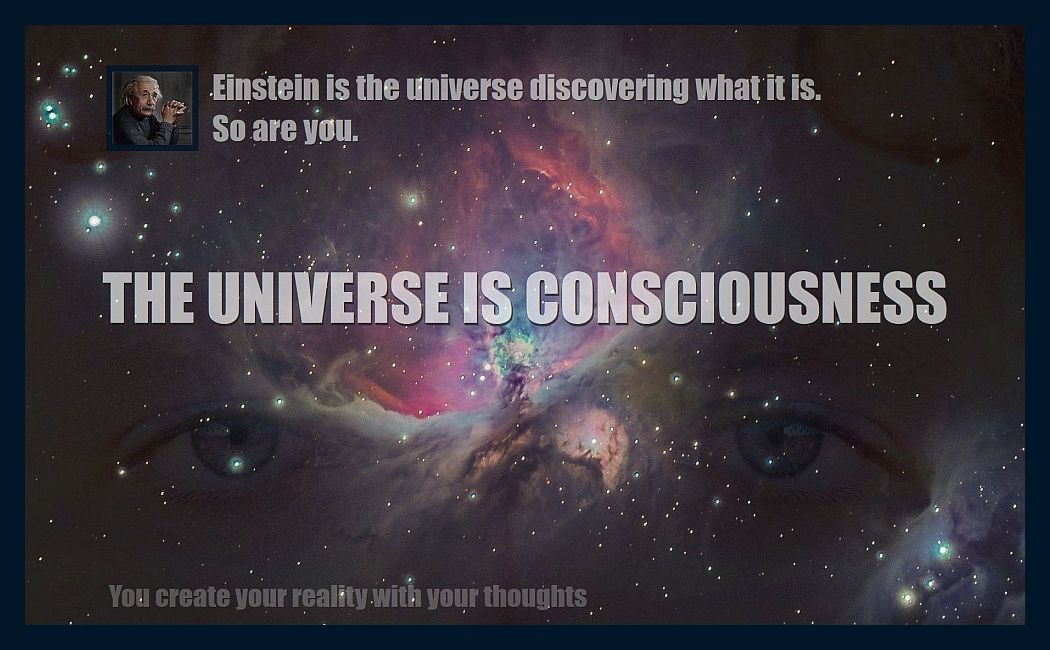 Click above to learn more
How Does My Mind Form Matter & Reality?
Thoughts or emotions may simply color or change an event slightly, or they may eventually create an entirely new event. The process has not been studied by science and happens in an area we cannot reach with scientific instruments. The mind can and does reach this level.
At a deep inner level you initiate, project and control what you are considering for tomorrow's events like a movie producer. Here you transform energy into objects and events. As you awaken you rise through several levels. At each threshold you forget where you were as you enter into a new level. Once you are fully conscious you have forgotten all of this.
Regardless of our general lack of awareness of the process, our thoughts create events, objects and every aspect of our reality. This is a blessing of the highest nature. We are extremely fortunate to be able to create our reality in this way with our thoughts and emotions.
---
"A human being is part of a whole called by us the universe."
— Albert Einstein
---
I have the solution to the world's problems, but so do you!
You especially have the answer to achieving your own goals and can create whatever you want in life.
IN HOLOGRAPHIC REALITY ANY INFORMATION KNOWN BY THE WHOLE OR ANY PART IS AVAILABLE TO ALL: Each person has the information, knowledge and potential of all Consciousness and the entire Universe within them.
When you break holographic film, you can see the whole image in each piece. As Einstein's friend David Bohm explains; like fractal cosmology, this is a characteristic of the universe itself. Reality itself is holographic and the Universe is one unbroken field of energy.
The solution to any problem you may have is within you and known by your inner self. By focusing inward and using suggestion you can find the answer to any predicament or problem.
Each portion of the Universe actually contains the knowledge of the whole. Each Unit of Consciousness (CEU) can recreate the entire Universe. Since you are individualized Consciousness, the same principle applies to you. Read more...
LEARN WHILE YOU SLEEP: Displace negative mind chatter and stubborn beliefs with specific and powerful success affirmations and encoding programs between activities or at night in the most productive way possible that does not interfere with your busy schedule.
EN's eBooks have audiobook capability
Once your inner mind is programmed for success via affirmations you become invincible.
Consciousness Is a State of Matter: MIT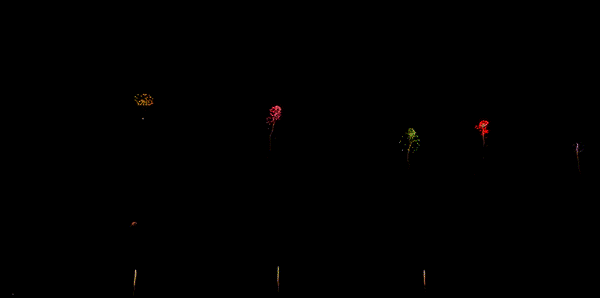 Primary article concludes here.
FOUR SCIENTIFIC EDUCATIONAL SITES WITH ONE PHILOSOPHY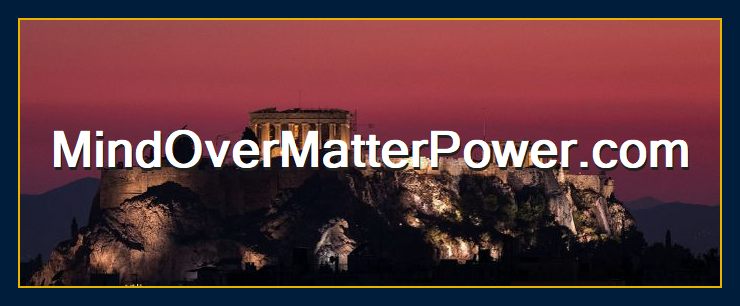 Is the Universe Made of Consciousness?

Does Your Mind Create Reality?

Scientific Facts, Evidence & Theories
© Copyright 2018, 2020, by: William Eastwood. All Rights Reserved.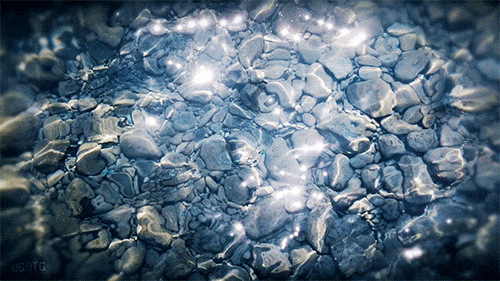 Click on the rotating earth at the top of every page for your daily affirmations.
6 by 9 paperback
ENDORSEMENT
"In editing 'The Solution…', my perspective as a scientist with doctorates in theology is that 'The Solution…' bridges science, metaphysics and true religion.
We can literally change the course of civilization by lifting the race to a higher path through implementing the solution.
- Mario Fusco TP.D, RS.D, BSc.
DREAMS DO COME TRUE
From the upper echelons of the scientific establishment comes a completely new definition of reality and the human being. The most advanced physics in the world suggests that accumulated knowledge in all fields is based on a false premise.
If so, all curriculum from grade school to university will need to be entirely overhauled. The end result will be a complete and total reversal of focus that will bring about a new human with entirely new and radical ways of achieving goals and solving problems. But we cannot do that while the pestilence prevents us and civilization from entering the promised land.
Learn how to become powerful and unstoppable by having the right knowledge. We unknowingly wield immense power. We must recognize the fantastic power we possess and learn to use it constructively.
Here and now we have the power to work magic of such proportions we have never fathomed. Yet unseized, such power waits for us to claim it. It is of no use until we awaken to it.
It is all here, in the solution.
This remarkable new way of looking at the universe is supported by two more of the world's  most  eminent thinkers ― Stanford neurophysiologist Karl Pribram, & University of London physicist David Bohm, a former protege of Einstein's.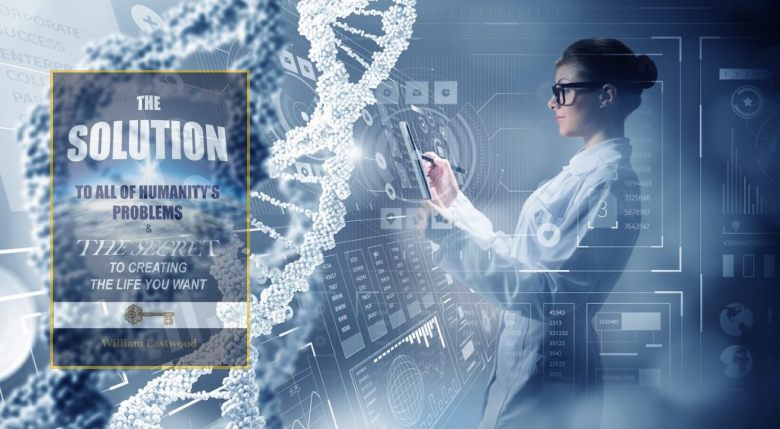 Click above to learn more
Websites based on this book.
---
Categories: The universe is consciousness. Does your mind create reality? Conscious mind forms matter – scientific facts – evidence – theories. Mind over matter is real. How you create your reality with your beliefs – thoughts & emotions. How does my mind form reality? Click on our site and books to learn more.
Is the Universe Made of Consciousness? Does Your Mind Create Reality? Scientific Facts, Evidence &Theories
The theories on which our educational systems and institutions are based are all incorrect.  Our educational and other institutions are based on a false premise and as a result virtually everything that is being taught is false.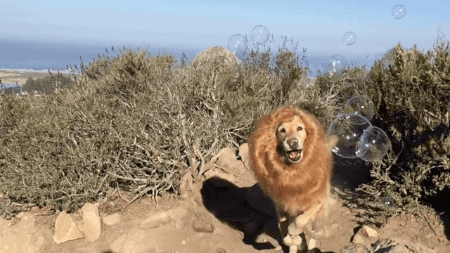 Coming to terms with this is going to take some time.
ENDORSEMENT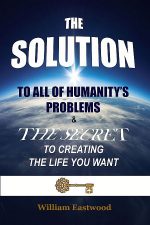 "We can literally change the course of civilization by lifting the race to a higher path through implementing the solution."
— Mario Fusco, TH.D., RS.D, B.S.c.
Here and now we have the power to work magic of such proportions we have never fathomed. Yet unseized, such power waits for us to claim it. It is of no use until we awaken to it. 45 year study. It is all here, in the solution!
NOTE: The content in this website is based on this book.

MIND OVER MATTER:  Ef = C: FAST TRACK TO SUCCESS

Power Principles



Click on rotating earth at the top of every page to get your daily affirmations.
---
The concepts conveyed in this website are within these books.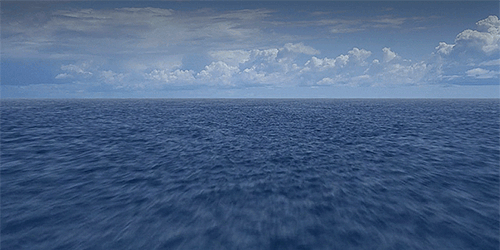 www.MindOverMatterPower.com