---

What Happens to America if Republicans Win the Election? Our Country & Rights
---
What happens to America if Republicans win the election?
If Republicans win the election will our country and rights be taken away?
I will answer these questions now.
"The world is a dangerous place to live, not because of the people who are evil, but because of the people who don't do anything about it."
― Albert Einstein
11/11/22 Update.
Mary Trump, has just warned United States Attorney General Merrick Garland that her Uncle, former U.S. President Donald Trump, must be indicted now or things will get worse.
The United States Criminal Justice System is a disaster. The Solution is to indict and arrest Trump and then create a new Department of Justice based on a new model, or wait for Trump to create his own Criminal Justice System after the United States becomes an Autocracy run by the Trump crime family.
11/9/22 Update.
Democracy appears to have survived elections. Democrats did better than predicted, but votes continue to be counted in key states. At the same time, former President Donald Trump will now be indicted by the Department of Justice. Even if Republicans get a majority in the House of Representatives, they will be unable to pass legislation without Democrat's support.
More far-right attacks?
Does the Pelosi attack mean that we are going to see more politically motivated violence?
Updated on 10/26/22:
Former U.S. President Donald J. Trump has been subpoenaed (by the Jan. 6 cmte.) and will be indicted and arrested. This will be a disturbing national event with a world-wide audience. Trump's attempt to overthrow the United States must be and will be punished and it cannot happen again. Trump's indictment is inevitable. If there is violence, it is because there is a problem…
Trump can be arrested for espionage, 18 U.S. Code § 793 – Gathering, transmitting or losing defense information, for seditious conspiracy (18 U.S. Code § 2384) as well as conspiracy to defraud the United States  and defrauding an election (52 U.S. Code § 20511).
9/08/22
Former U.S. President Donald J. Trump was keeping foreign government's nuclear secrets obtained from stolen United States top-secret documents perhaps to blackmail, sell to someone, or both.
We all knew that former President Donald J. Trump is insane, and now it may be playing out in the courts. If Trump's legal team continue to fail, Trump will be subpoenaed, indicted, arrested and sent to prison for espionage. And he will also be indicted and arrested for his January 6th Capitol Attack.
Why Trump is going to be indicted
---
The reasons why United States Attorney General Merrick Garland will indict, arrest and bring Trump to trial soon. The United States Justice Department will subpoena, indict and convict Trump.
What happens to America if Republicans win the election?

---

If Republicans win the election, the chaos in politics will reach new heights. As a result, by 2024 Americans will be as fed-up with Republicans as they are now angry with Biden. Americans will then elect a Democrat. Republicans will claim Democrats stole the election and the nation will go deeper into division and violence.

Republicans will try to change voting laws to prevent free and fair elections. Conspiracy theories will lead to political actions that make no sense. Cults and radical groups will flourish. Crime will skyrocket and more harsh laws will lead to overcrowded prisons and resulting riots. Climate migration will send coastal cities into a downward spiral and the federal government will refuse to help.

45

William Eastwood's 45-years of research brings you a path to world peace

---

Will Trump Be Indicted, Arrested and Sent to Prison? The Reason Why He Will and Why It All Happened.

News and conversation do not go deep enough, and so the problem persists. This book is the best Trump book in 2022 because it will help you to understand the underlying problem. Most Americans don't have a clue as to what the underlying problem is. This book explains.

There is a path to world peace and a world without former U.S. President Donald J. Trump and the kind of politicians we have now.

45

William Eastwood's 45-years of research brings the world a unique human rights document

---

Brand new release: Published on October 8th.

Brand new release: Published on October 8th.

To stop Putin's war, solve our global problems and save democracies worldwide, we need this international constitution on which to base a new set of U.S. and international laws. In addition to providing legal protections, this book contains rare insights as to how you can stay safe no matter what is happening in the world around you.

Internal science has a solution.

By: Eastwood.

A scientific experiment

---

An alternative for people who do not support fascism and a psychopath as dangerous as Hitler and the Third Reich in 1938 Germany. Rather than focusing attention on Trump and the raw sewage that flows from his mouth, there may be another way to defeat Trump and protect yourself.

This science is also being applied to stop Putin from doing further damage, to protect people globally and to get grain to those in need.

If Republicans win the election will our country and rights be taken away?
---
If Republicans win the election, our country will backslide and more of our constitutional rights will be taken away. Mitch McConnell,  Senate minority leader, will create chaos if Republicans win midterm elections and this will cause a Democrat to be elected in 2024.
If Republicans win the election the country will be held hostage by incompetence. Nothing will happen. We will burn more coal and climate change will become irreversible. The Supreme Court will bring us back into the Middle Ages. Everything will go haywire, including the economy and American institutions. Putin will be celebrating and the violence in Europe with come closer to America.
If Republicans win the election, we will see more of the chaos that happened on January 6th when Trump attempted a coup to overthrow the government. Trump and republicans will attempt to destroy the American experiment and they may succeed.
January 6th Committee 7th hearing
Former Oath Keeper, Tatenhove says that we should "call things for what they are," and that "the Oath Keepers was s a paramilitary force that President Trump was engaging. This was an armed revolution that could have been a spark that started a civil war."
The gallows set up for Mike Pence was "only a hint," he says, "of what could have happened. We were lucky. It could have gotten much more violent." With concern for his children's future he said "I fear for the world, what will happen if we do not hold these leaders accountable for their actions."
---
"The Solution..." has the intrigue of Nicolaus Copernicus's "De revolutionibus orbium coelestium," a book that was important because from it we learned that the earth was not the center of the universe.
Now another paradigm-shift is taking place, and "The Solution..." has many similarities to Copernicus's book.
The human race is in the most important transition since the birth of self-consciousness
---
Lulu.com is the book manufacturer with the most up to date version of the book. Distributors such as Amazon, may be carrying older versions.
Available for you as an Ebook and paperback.
eBook
A diamond!
By purchasing through Lulu.com, you get these books DIRECTLY FROM THE MANUFACTURER and cut out the middleman! — most reliable source — fastest delivery — lowest price.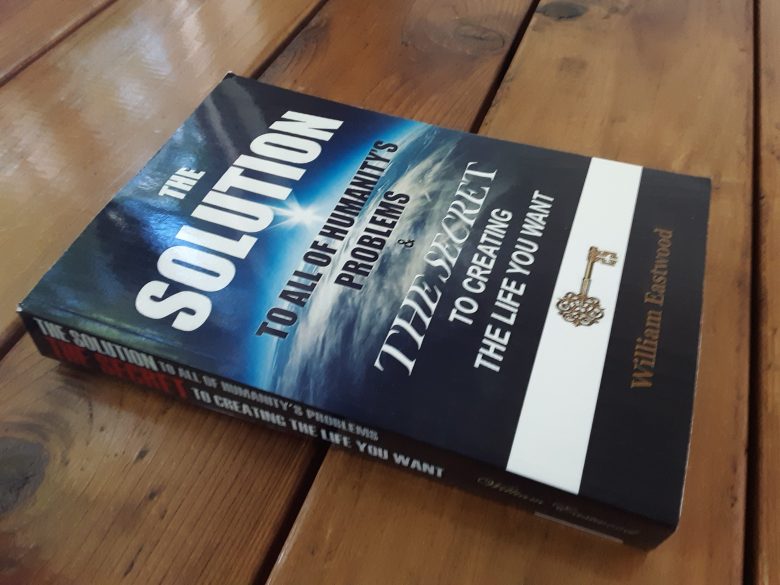 "In editing 'The Solution…', my perspective as a scientist with doctorates in theology is that 'The Solution…' bridges science, metaphysics and true religion.
"We can literally change the course of civilization by lifting the race to a higher path through implementing the solution."
— Mario Fusco TP.D, RS.D, BSc.
Former President Donald J. Trump will be subpoenaed in criminal and civil cases going forward, and we can expect that he be indicted, arrested and sent to prison by the DOJ as a result of the January 6th Committee hearings. We just don't know when.
"Trump and his supporters are a clear and present threat to our democracy."
— Highly respected Republican Judge J. Michael Luttig
They are planning on overthrowing the United States of America again in 2024.
[The efforts made to overturn the 2020 election] "…by the former president were the product of the most reckless, insidious, and calamitous failures in both legal and political judgment in American history."
— Republican Judge J. Michael Luttig
06/28/22: January 6th Committee sixth televised hearing
Trump's lawyer, Rudy Giuliani had a meeting with Trump on the 4th and immediately afterwards tells White House staffer Cassidy Hutchinson, January 6th "will be great." Mark Meadows says, "things might get real, real bad." Hutchinson, who had supported Trump and his agenda, was disgusted by what she learned and described Trump as "indecent, vile and uncivil."
AR-15s and Glocks — semi-automatic rifles and pistols — were reported in the crowd at the Ellipse White House visitor's center.
Trump said, "I don't effing care that they have weapons… Let my people in…. Take the effing mags away," [metal detectors] according to Hutchinson.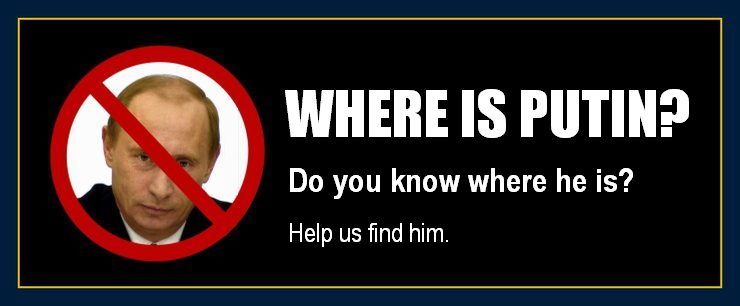 International philosophy is based on the idea that we are fundamentally good rather than naturally inclined to do wrong, with the knowledge that what we believe is physically manifest. Flawed beliefs generate flawed behavior in the same way a faulty operating program in a good computer will cause it to run improperly.
Why does Albert Einstein say this?
---
"The most important decision we make is whether we believe we live in a friendly or hostile universe.
"The most important question a person can ask is, 'Is the Universe a friendly place?'"
― Albert Einstein.
Affirmations change beliefs
Your beliefs create your reality.
"The daily affirmation page teaches you how to create the events you want with your thoughts. If you read the affirmations on the affirmation page first thing when you wake up you will change what happens on that day. If you continue every morning you will change your whole life. But if you don't go to this page and don't do the work, nothing will happen."
— William Eastwood.
Powerful affirmations, guidance and more
Magic every day, posted every day.
---
Affirmations will insure success and positive experiences.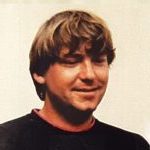 "You are beautiful and the universe is kind. Do not let anyone ever say otherwise. If you believe and affirm this, everything in your life will work. "The Altruism Code is the ultimate personal affirmation.
My free daily affirmations and articles also reinforce everything positive about you"
— William Eastwood
The cause of division and failure:
"If you do not act on your ideals in small practical ways, and if you distrust yourself, you will project that discontent out onto the world. With little or no tolerance, you will attack those you blame because all you see is duplicity.
The path to a successful civilization and self:
"But if you think the universe is friendly and you act on your ideals in what may be small and ordinary steps initially, you are likely to succeed and live a good life. You will serve as an example to others, and in general, everything will work in your life."
— William Eastwood.
Read more... (Human nature is good.)
Read more... (Make your life work and lead by example.)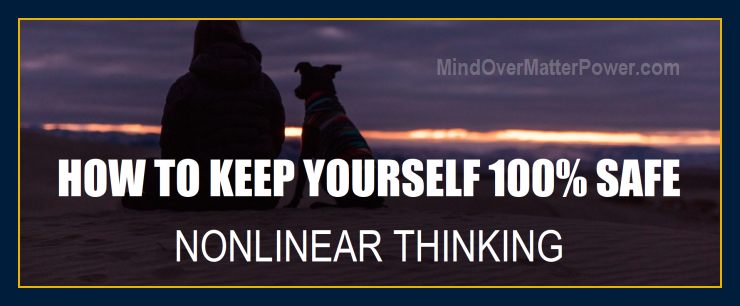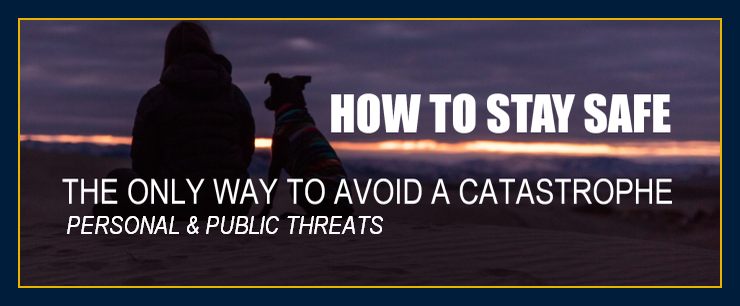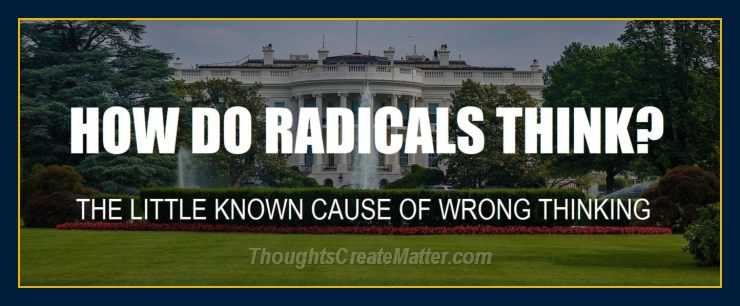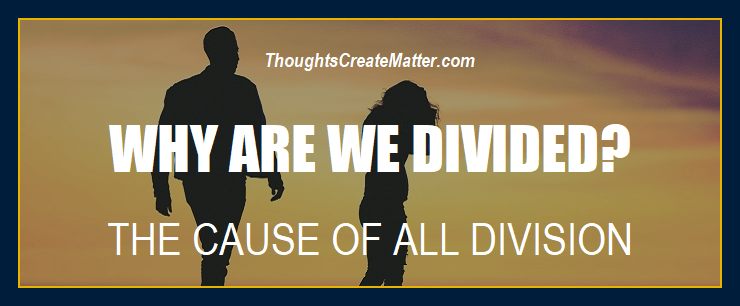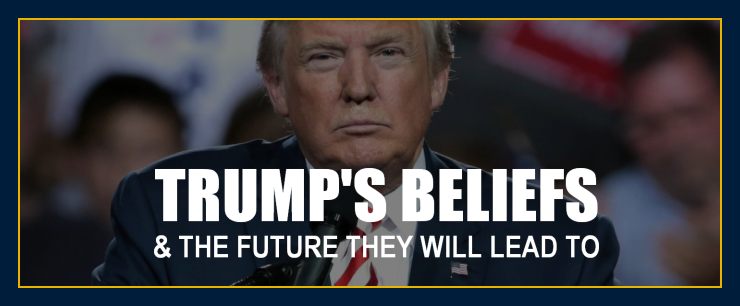 We post updates so you will know if Trump is arrested. A Trump arrest would help because it would finally bring accountability to a corrupt presidency. If you want to know the minute Trump goes to jail or if it is from Mara-A Lago, or New York, we will be the first to tell you. Our Trump related articles have regular updates such as the grand jury post. You will want to know where Trump attacks will take place and when it is a civil war or when it will turn into a civil war.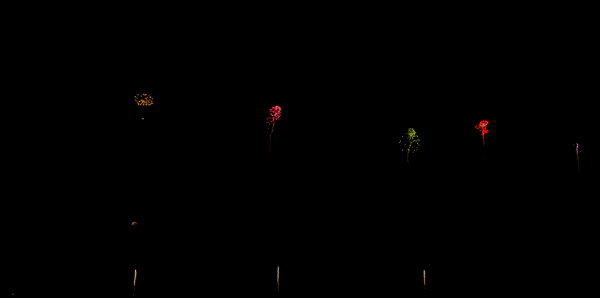 What Happens to America if Republicans Win the Election? Our Country & Rights
---
© Copyright 2022, By: William Eastwood.
What Happens to America if Republicans Win the Election? Our Country & Rights
---
Categories: What happens to America if Republicans win the election?, If Republicans win the election will our country and rights be taken away?, Politics and elections, When will Trump be indicted and arrested and sent to jail? If republicans win the midterm election, our country and civil rights will be taken away. The cause and solution to political problems and division in America. The solution to world problems. Click on our articles and books to learn more.