---

Can Imagination Affect People & Events?
How Visualizing Changed the Future
---
Can imagination affect people and events?
How can visualizing change the future?
I will answer these questions now.
Can imagination affect people and events?
---
Yes, imagination can affect people and events. Imagination not only affects people and events, imagination is behind the creation of the known and unknown worlds. Imagination is the creative force that creates events. All of reality is a product of imagination.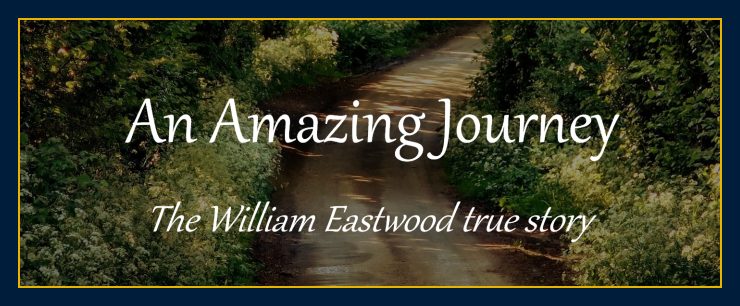 Open and positive emotions and strength felt in the present moment will free you from all problems and create a space for answers to come through to you.
Hear the still small voice inside of all things. Sense the magic of the moment. All things are possible. You are floating on an endless sea of all possibilities. Eternity exists in each moment. Miracles unfold.
Imagination can make you biologically younger and allow you to manifest the best possible future — a world without borders.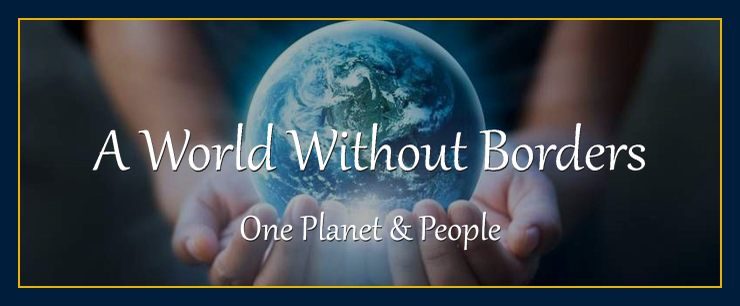 Click above to learn more
CONSCIOUSNESS IS A STATE OF MATTER: MIT
I will share the most amazing stories showing how imagination and visualization changed my life and future. Christ is not a person, Christ is imagination. Imagination is in you and it can set you free. Find your inner joy.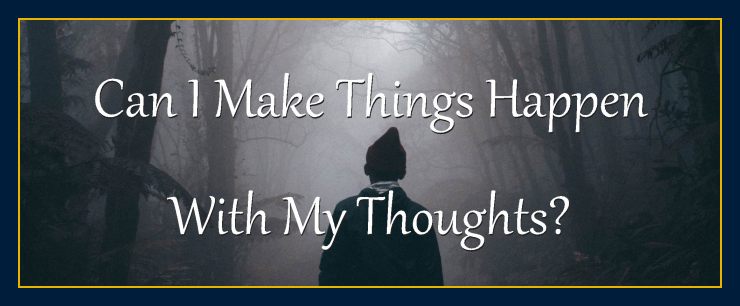 THESE PRINCIPLES WORK
---
EASTWOOD: "At age 12 I was a shy 'nobody.' Middle class with no advantages and introverted, I applied the principle that thoughts create matter using visualization. I imagined myself a great architect and solar inventor reducing America's fossil fuel dependence and in the limelight.
"It all happened so fast that it made my head spin. Within three months I was on the entire front page of our local newspaper as 'The Kid with the Sun in His Eyes.'
"By age 13 my solar homes were being built in my home town. At 13 years old a Yale Professor called my mother to ask me to work on his solar invention. By 18 I had a contract with the American Supply Company. At the Capitol of the constitution state the eyes of the world were on me as I unveiled a full-scale model of my modular solar system at the annual energy exposition in Hartford Connecticut.
"I was so successful applying the principle "that thoughts create" that I set my goals higher. I had something more important to do.
How can visualizing change the future?
---
The story below illustrates how visualizing changed the future. The visualizing techniques employed to create a book using my imagination caused the fictional book to become my physical reality many years in the future.
The Dragon Slayer Prophecy is an original film concept illustrating how I changed my life and altered reality by visualizing the best possible future for everyone.
THE DRAGON SLAYER PROPHECY: An original film concept
---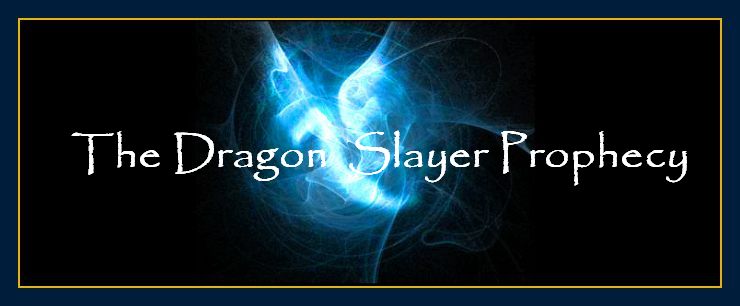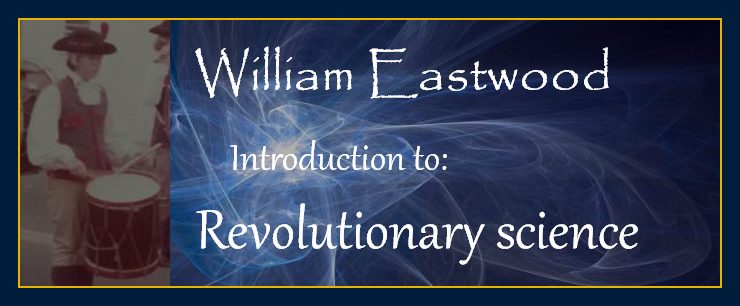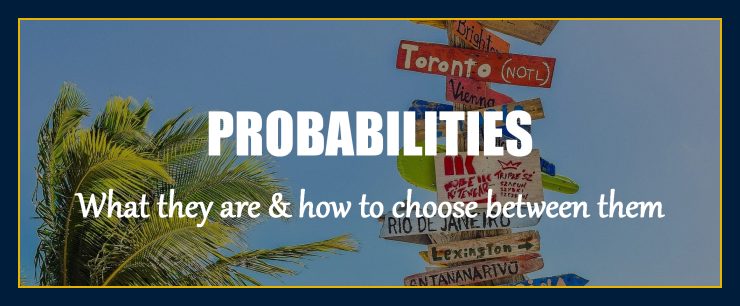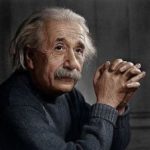 "If you want your children to be intelligent, read them fairy tales. If you want them to be more intelligent, read them more fairy tales."
— Albert Einstein
Among many cultures in Europe during the Middle Ages the dragon was a legendary creature in folklore and mythology. The evil dragon typically guarded a great treasure within a cave. Typically, a wise and noble hero is the dragon's main adversary. When the knight slays the dragon, he saves the lives and future of those in villages haunted by the dragon's sieges. A dragon slayer is someone who liberates entire communities.
The Dragon Slayer Prophecy upon which we are basing a film is an ongoing saga. The treasure guarded is so fantastic we cannot conceive of it yet, yet is is embodied by A World Without Borders, a book I am working on now.
If there are dragons are in the mind, they often materialize as people and events that hold us back from manifesting our dreams. Dragons do manifest in certain individuals, and they can hold an entire civilization back.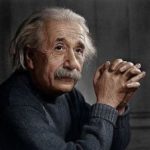 "Only those who attempt the absurd can achieve the impossible."
― Albert Einstein
.
I cannot say too much, or I will spoil the movie for you.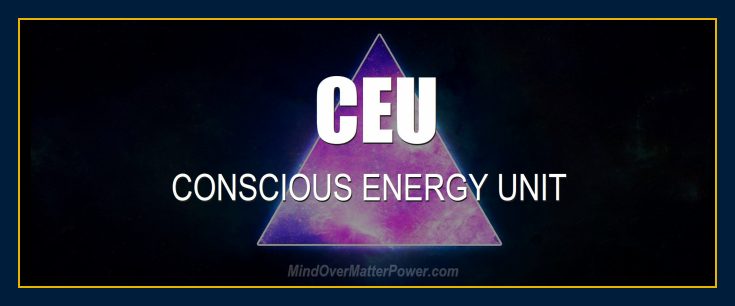 Can imagination affect people and events? How visualizing changed the future?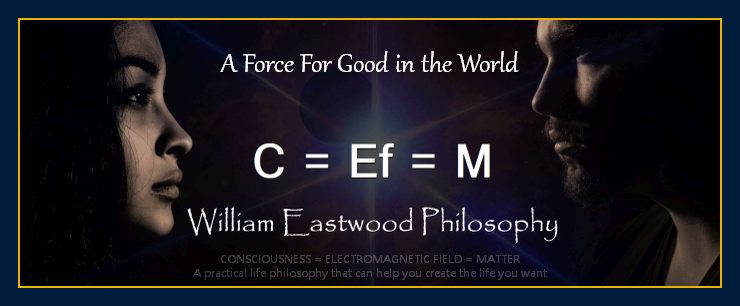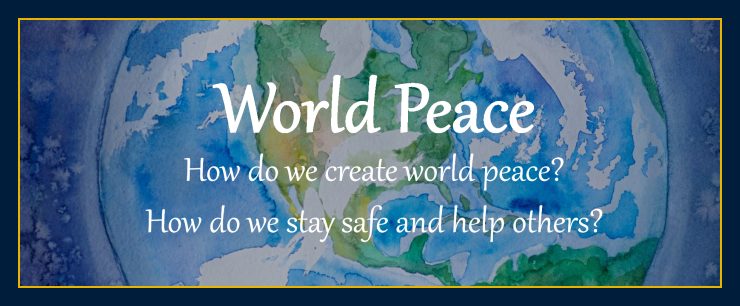 A public record of Eastwood's interview at age 16 is available for you to read here.
It is also available to you through the United States library system microfilm database.
Introduction: Einstein, Bohm and Eastwood. ThoughtsFormMatter.com
Overview of the science. ThoughtsCreateMatter.com
C = Ef = M  ThoughtsCreateMatter.com
Holographic reality: Events are a projection of your mind. ThoughtsCreateMatter.com
A new science and philosophy of life. ThoughtsCreateMatter.com
Why science and religion told us our thoughts do not create our reality. MindFormsMatter.com
There are no solid particles. MindFormsMatter.com
Exactly how thoughts create reality. MindFormsMatter.com
Secrets of the universe unveiled — Creation is continuous. ThoughtsFormMatter.com
The Altruistic Movement. ThoughtsFormMatter.com
The New Enlightenment. MindFormsMatter.com
The world is your creation; you can have anything you want.  MindOverMatterPower.com
Eastwood: Universal author and free international philosophy; lineage, true story, interview documentation. ThoughtsCreateMatter.com
An  Einstein-Rosen Bridge has been opened! Time travel Colorado & what it has revealed about our future. ThoughtsCreateMatter.com
Secret Wisdom Books by William Eastwood. Lulu.com
This list above represents a mere fraction of our articles, but it consists of some of our best scientific articles.
Enjoy these articles, and remember, life is a journey, not a destination.
Post/page resumes here.
Can imagination affect people and events? How visualizing changed the future?
The events in the world today are disturbing, but young people born into this mess can change the future by using their imagination and visualization in specific ways. Click below to learn more.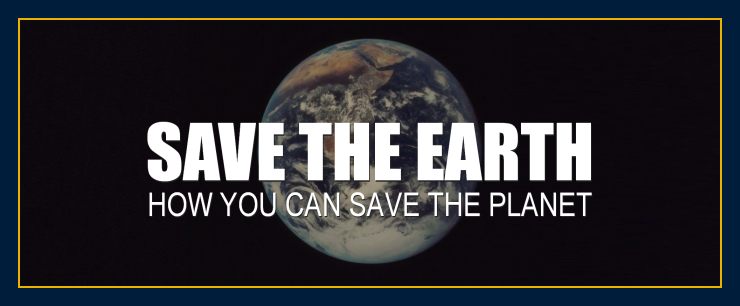 The world needs to change.
The Dragon Slayer Prophecy
Begins as a fictional book
---
Although the dragon slayer story was created in my mind and imagination, it was a way for me to create a plan for what I was going to do in the future. The Dragon Slayer was a projection to a future time in which I had succeeded in my next, highly ambitious goal of all goals.
In my yet-to-be-published book titled the "The Dragon Slayer," the main character was "Teller," my future self. Unbeknownst to many, Teller was the "the dragon slayer."
The book may have been fiction initially, but it was an exercise in focusing on the most desirable future probability possible and hence manifesting it in the physical world. And in the end, the fiction became a real-life epic saga of such great proportions that no film has ever come close to what happens in this fictional / non-fiction / time travelling / documentary / rule-breaking experience you will never forget for the rest of your life.
As strange as this sounds, in a bizarre twist of events, fiction became fact when the content of the book became my actual life experience.  In a sudden unexpected turn of events reality shifted.
A dragon slayer needs a dragon and so as soon as I committed to my mission, a "dragon" appeared.  Not a flesh and bones beast, but something far more hideous.
Get the previously untold story. I know these concepts work because no one could stop me. The principles were tested in an almost unbelievable encounter, and they worked. Although the book was confiscated in an attempt to stop me, the prophecy put forth in the Dragon Slayer book is being fulfilled.
The story of what happened is in this book:
45

EASTWOOD
45 years of research goes into every book
I created a bold and daring goal of changing the world, and when I created a company to fulfill my vision, reality shifted
---
45

EASTWOOD
45 years of research goes into every book
A journey that will change your life and civilization
---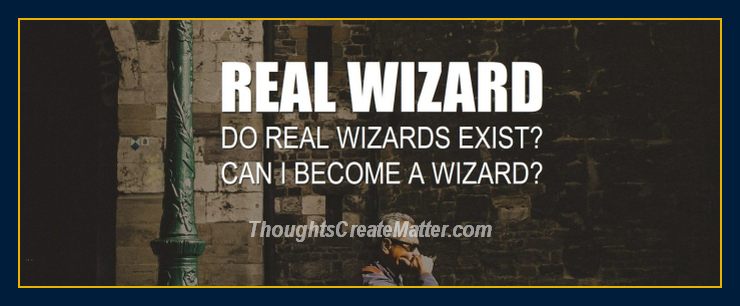 EINSTEIN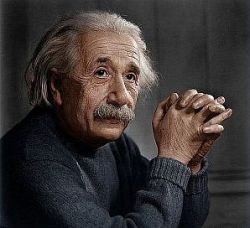 "The only thing that interferes with my learning is my education."
― Albert Einstein
The cause of division and conflict
---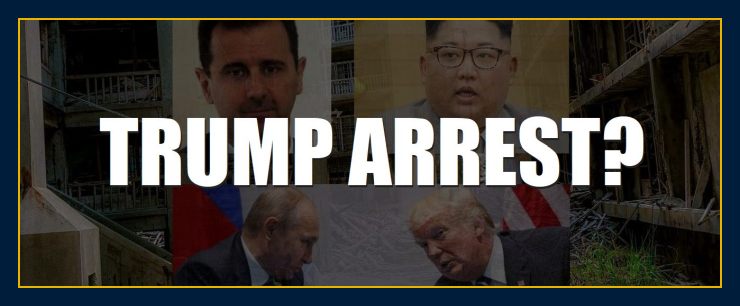 HUNDREDS OF ADVANCED FREE ARTICLES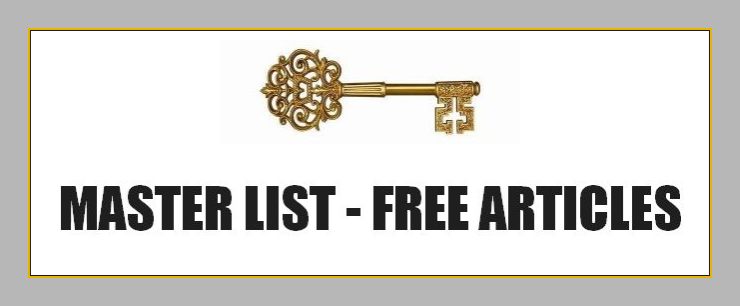 OUR BOOKS DIRECTLY FROM THE MANUFACTURER

OUR BOOK DESCRIPTIONS ON THIS SITE

DAILY AFFIRMATIONS AND GUIDANCE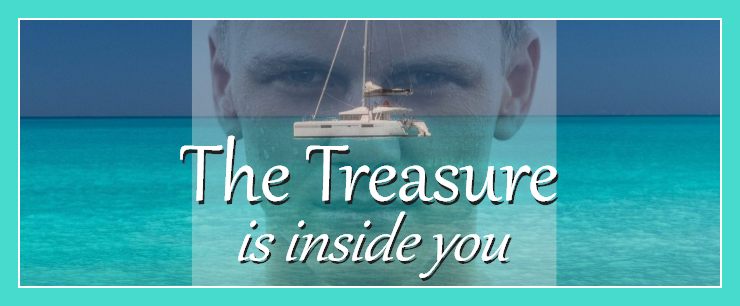 Click on the spinning globe at the top of any page to go to the daily affirmation post.
"Our civilization must be based on a single scientific paradigm everyone can agree on in order to heal division and function properly.
"But it has to be the right science"
— William Eastwood
The right science
---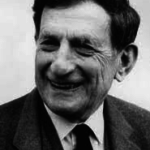 A good science
This is a good science that empowers the individual. It can bring us a future of unimaginable beauty. There are possibilities for the human race beyond our current world problems. We need to be aware of what we are aiming for. We must hold the goal in steady focus in order to prevail.
The problems we face in the world today are symptoms. If we do not solve the underlying problem and change the world's thinking, additional corrupt players in politics, climate change and existential problems will continue to besiege us.
The science we are following — materialism — is NOT working. Bohm's science will solve the world's problems.
Why wasn't this science more widely accepted into the mainstream?
---
What happened to this science, and what is this about? Read more...
The science above was silenced for political reasons (and because it didn't fit the picture of the world accepted by the scientific establishment at the time)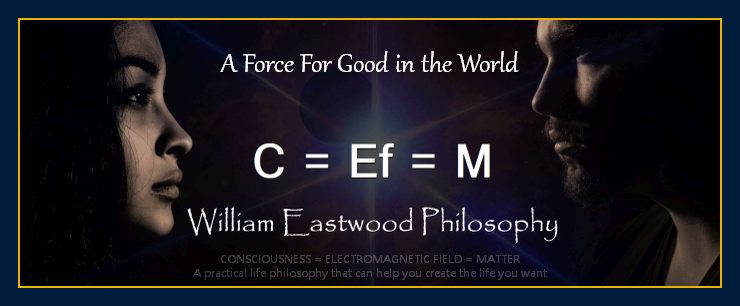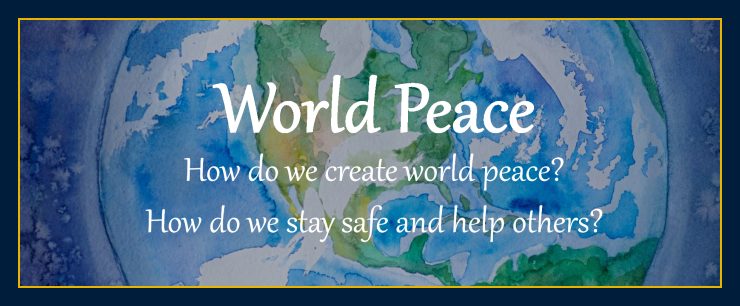 A public record of Eastwood's interview at age 16 is available for you to read here.
It is also available to you through the United States library system microfilm database.
By 1979,

the effects of my first experiment were astounding
EARTH NETWORK
What is the main problem, that if solved, would make your life and the world right?
---
The problems you are dealing with in your life, the injustices, as well as world problems such as Vladimir Putin's war in Ukraine, climate change, the rising cost of living, bullying, the difficulty in achieving your goals and dreams, would all be solvable if the science of Albert Einstein's colleague, physicist David Bohm was understood and accepted.
There is no problem that cannot be solved, no obstacle that cannot be overcome, no circumstance that cannot be transformed, no goal that cannot be achieved, and no dream that cannot be attained.
Is there an easy answer to your problems and easy way to manifest your dreams?
---
Wouldn't it be nice if there was a kind of magical solution to all your problems? There is, and I am not pitching a religion or cult.
If you seek love, money, freedom, or something very vital and important, you can have what you want. This is a truly amazing way to create the best possible reality for yourself and others!
"When the science came out," Eastwood adds, "I had already been testing it for over five years. By the time I was 22, I owned three large historic homes on the coast of Maine. If we apply the science and change our core beliefs in a specific way, we can achieve any goal, which my achievements early in life reveal. You can create anything you want LIKE MAGIC with this worldview."
A philosophy that works LIKE MAGIC!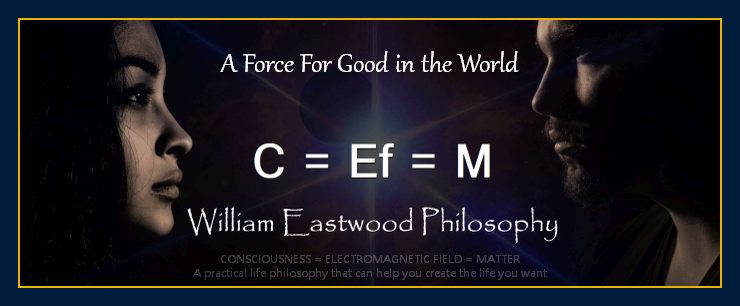 When we awaken to our true nature, we begin to realize that we are supported and graced by an altruistic consciousness of which we are a part. When we become aware of how the universe works, we begin to notice how the universe bends in our direction and works to our advantage.
An entirely new worldview begins to set in. When that begins to happen, I can help you to create what you want in life.
45

EASTWOOD
45 years of research
BRAND NEW: Just released June 3rd.
Our audio goal-delivery-system
How Do I Make This the Best Day Possible?
Manifest While You Sleep
"How Do I Make This the Best Day Possible? Manifest While You Sleep," is a studio-produced audio book delivery system that can be used to achieve any goal. It is scientifically designed to replace the entire paradigm of materialism and all limitations. With it you will be able to manifest what you want in life. Further description can be found here, or by clicking on image which will bring you to a free Audible trial offer and sample you can listen to.
The entire content of the audio-goal-delivery-system is posted piecemeal one day at a time on our daily affirmation and guidance page. Each day we post a different section of the audio book.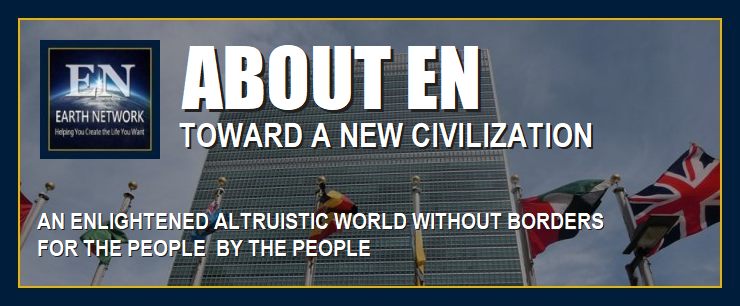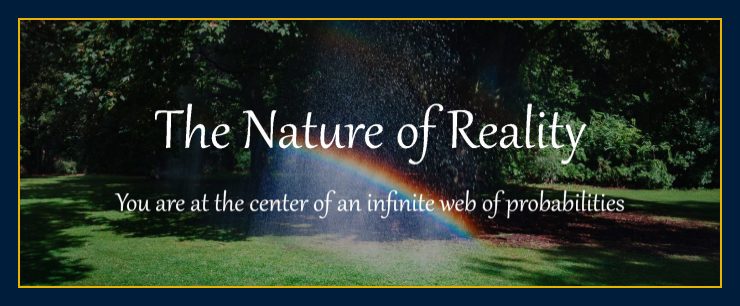 William Eastwood in 2022
— William Eastwood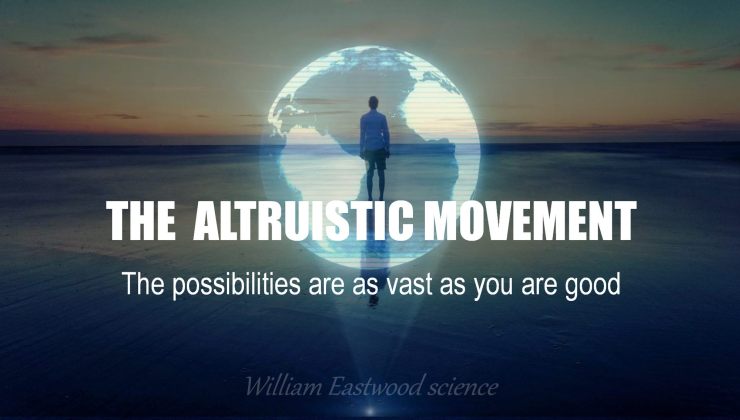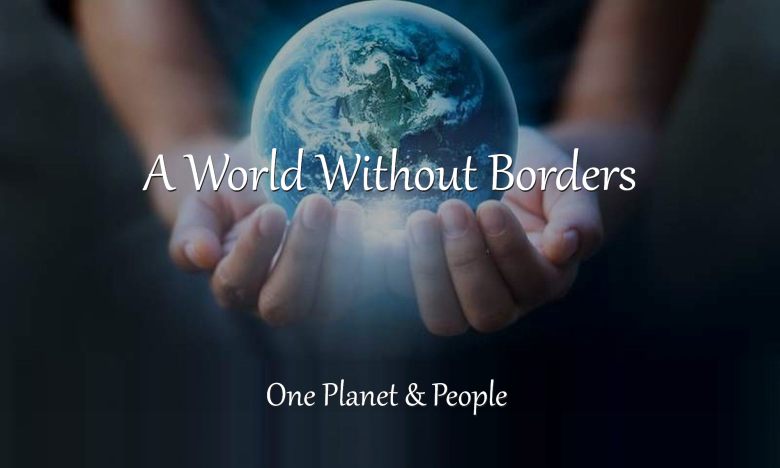 Highly practical instant magic
---
The practical magical power within you in this moment can be relied upon to change any situation, regardless of what it is or how boxed in you seem to be.
In simple terms, everything is energy. If your thoughts are positive they will manifest positive events. Joy, for example, can transform your life.
All time is simultaneous. Through emotional association we can activate cellular memory playback of times when we were young and in a spring rain in a natural garden paradise of our own making or whatever is most impactful to us. Our body's cellular past memory bank can bring the full reality of any such "past" moment into the present. This is because the past is still alive and real to the body consciousness which transcends time limitations.
Your power to create incredibly positive events immediately is within you right now in this moment. The beauty and power of the universe is at your mental fingertips.
Albert Einstein
---
"We cannot solve our problems with the same thinking we used when we created them."  
— Albert Einstein
The books by William Eastwood contain the new thinking that Einstein spoke of when he said "A new type of thinking is essential if mankind is to survive and move toward higher levels."
45

EASTWOOD
45 years of research goes into every book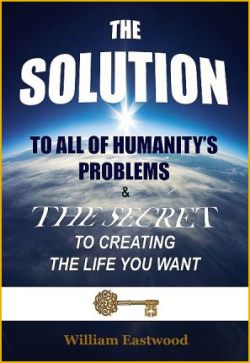 "We can literally change the course of civilization by lifting the race to a higher path through implementing the solution."
— Mario Fusco, TH.D., RS.D, B.S.C.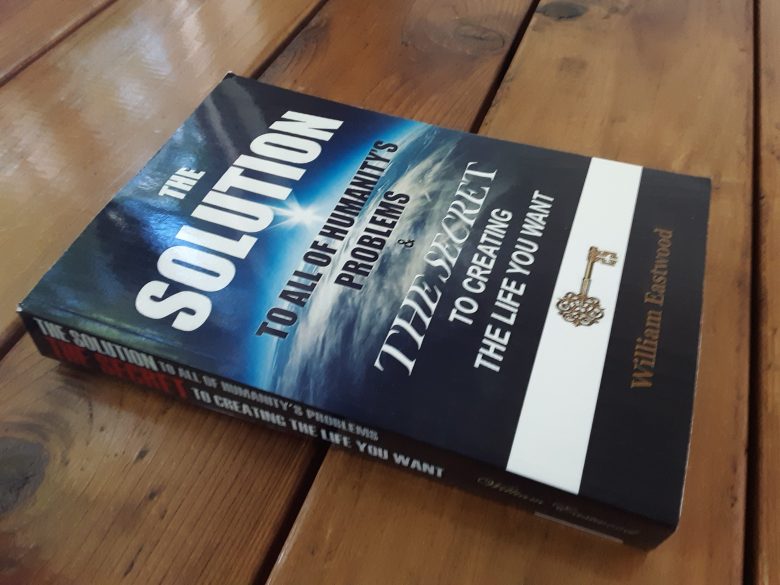 45

EASTWOOD
45 years of research goes into every book
Scientists know that objects are not actually solid. So why do we perceive physical objects as being solid?
---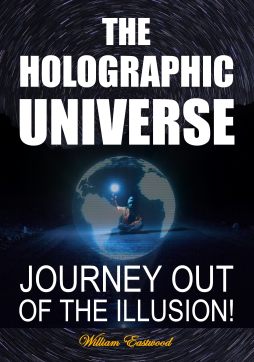 NEW
Is it because reality is a consciousness hologram only our senses perceive as being solid — a construction and projection of the mind?
About eight billion people are living in an illusion cast by their own senses and they don't know it. Those who are fooled by the illusion are powerless to control their destiny. This book gives you the understanding necessary to change the projection and to become part of a new and superior species.
Make the evolutionary leap with a revolutionary book by William Eastwood that gives you an easy-to-understand guided journey out of the illusion.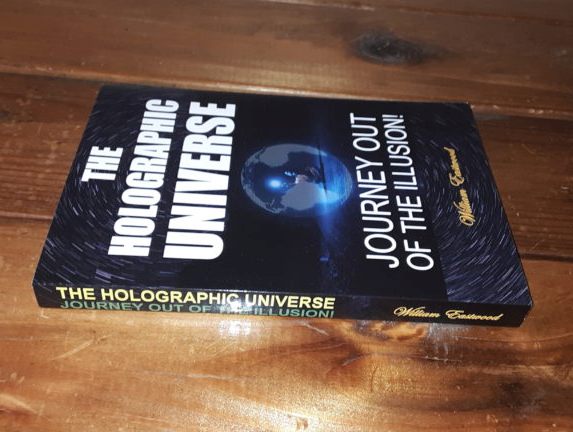 45

EASTWOOD
45 years of research goes into every book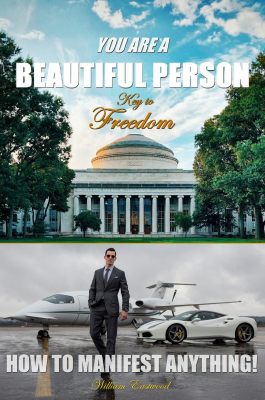 One of many books by William Eastwood containing everything you need to know to create the life you want. This book is the key to freedom from all limitations. Another revolutionary book by William Eastwood.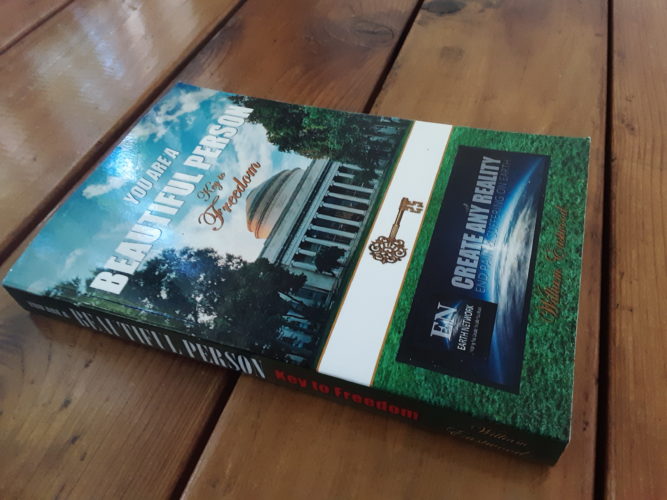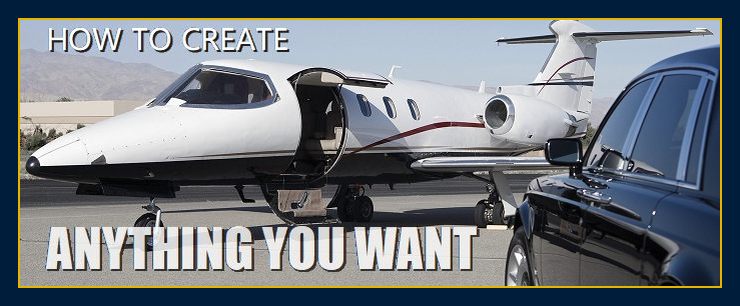 More great books from William Eastwood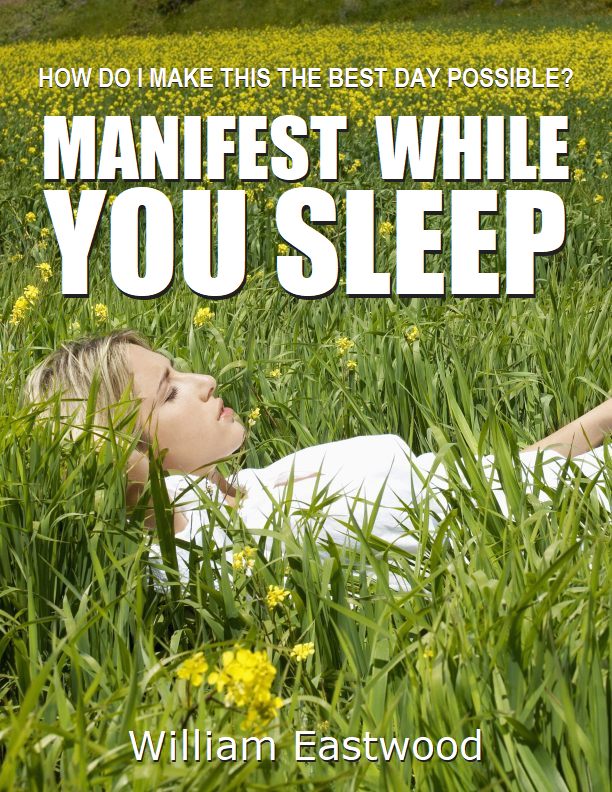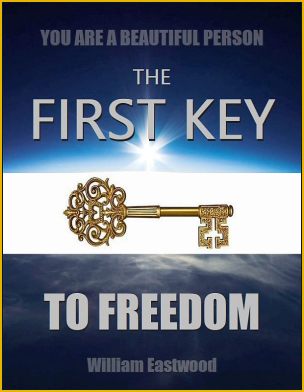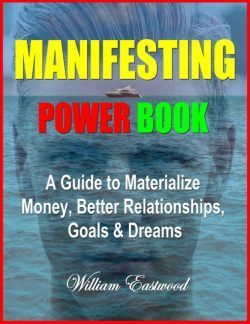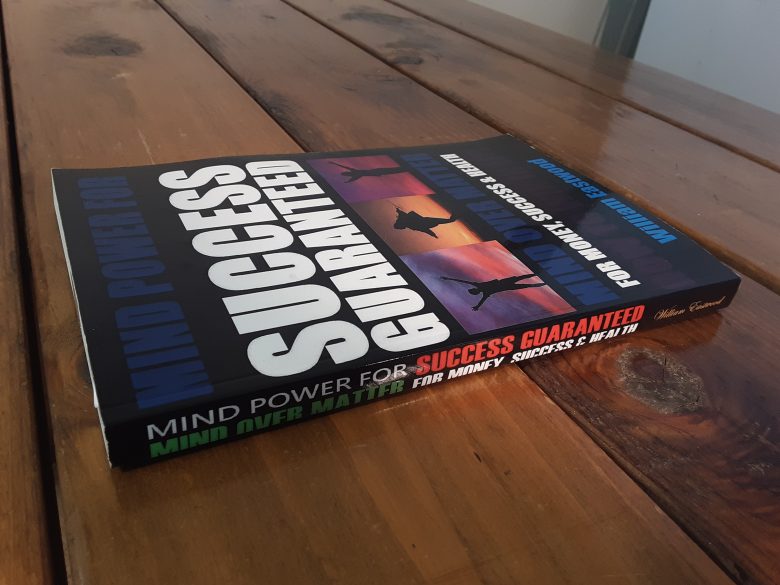 Get all this information directly from the source — Earth Network books
45

EASTWOOD
45 years of research goes into every book
---
The purpose of Earth Network books is to provide you with all you need to know to be successful in all areas—in intellectual and spiritual knowledge, business, finance, health, love and relationships.
Say thanks
---
Say thanks with a book order so that I can continue to bring this information to you.
"If you do good things, good things will happen to you."
— William Eastwood quote at age seven.
"When you buy a book here you are doing a good thing because all proceeds are used to help people struggling in over 170 countries. Our clients who do not have any money to buy books rely on you to fund this website through book purchases."
— William Eastwood
By purchasing through Lulu.com (above) you get these books DIRECTLY FROM THE MANUFACTURER and cut out the middleman! — most reliable source — fastest delivery — lowest price.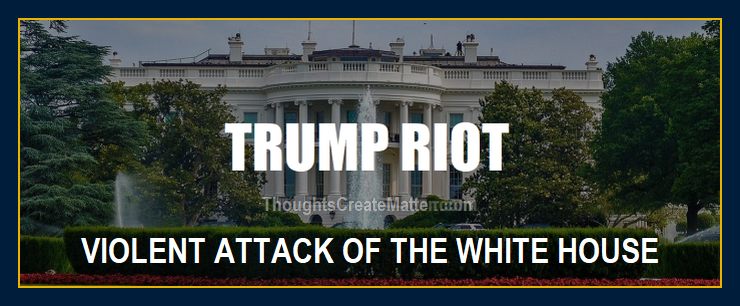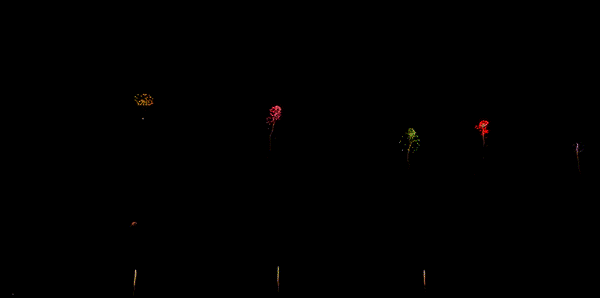 Can Imagination Affect People & Events? How Visualizing Changed the Future
© Copyright 2021, 2022, By: William Eastwood.
Primary article concludes here.
Categories: Can imagination affect people and events? How can visualizing change the future? What is the Dragon Slayer Prophecy movie? Modern prophecy, The Dragon Slayer Prophecy – The Movie. Contemporary prophets. What is a dragon slayer? Click on our article and books to learn more.
Your inner reality contains many dimensions with unique characteristics that cannot easily be described. In one of these "areas," you are engaged in another role as your inner self.
Your inner self is busy planning and producing what you are going to experience next in your physical reality projection. A dragon slayer is one who slays doubts and myths in his mind first and then in the physical world.
The concepts conveyed in this website are within these books.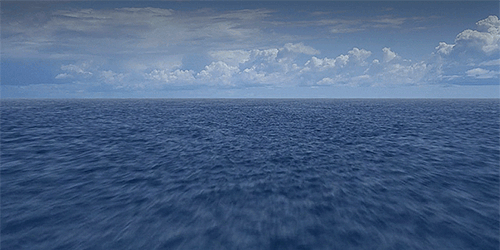 www.MindOverMatterPower.com