---

Eastwood worked for a Yale University professor on a secret invention at a private research and development facility at age 13. "My study and 45 years of research shows that intensity, conditions and other factors determine when your thoughts become matter."
Can Imagination Affect People & Events?
How Visualizing Changed the Future
---
Can imagination affect people and events?
How can visualizing change the future?
I will answer these questions now.
Can imagination affect people and events?
---
Yes, imagination can affect people and events. Imagination can affect people and events through telepathic channels that are always operating just below consciousness.
When you don't like someone they usually feel it. Sometimes people we dislike try to please us and be our friends because they feel your rejection on an inner level. However, every person has built-in protection from telepathic communication from others. If that was not the case we wouldn't have an overpopulation problem.
On subconscious levels we screen out the thoughts of others that do not fit our belief system. Our beliefs themselves are screening agents. This happens on a subconscious level. When a person responds to negative thoughts about them coming from others, it is because they already feel insecure and are very sensitive to what others are thinking about them. Thus, their beliefs permit the energy of the other person's negative thoughts toward them.
The ability of your imagination to affect people and events is a factor of your worldview. If you believe that your thoughts affect others you have more of an effect on them than if you did not. If you understand how your thoughts affect others they will have more effect on others. If you feel that your imagination and thoughts are powerfully affecting others, they will tend to have more of an effect. There are many other factors that apply.
You can learn to project what you imagine into reality, but you cannot force another person to experience something that they do not want to experience. On inner levels we all decide what we will accept in terms of experience. You may be able to have some influence on people, but you cannot control them through your imagination.
Your imagination can affect people and events in such a way as to manifest what you want in life. You can use your imagination to achieve goals, and attract events and people that will help you to achieve those goals. Events are a selection of probabilities. imagination affects what probabilities will be drawn to you. Beliefs that support the process encourage the process. 
Click above to learn more
Einstein discovered his theory of relativity by using his imagination to imagine that he was riding a light beam. But imagination is even more powerful than Einstein realized. The imagination creates reality.  Imagination is the best tool you have to create what you want in life.
Scroll down or use the table of contents to continue reading the article.
What is Internal Science and how can it help me?
---
Internal Science by  William Eastwood, is a more accurate and complete paradigm of reality. Working for a Yale University professor at age 13 and studying holographic reality to help people achieve their goals and solve world problems for over 45 years, Eastwood is now the author of over 20 books and 100's of free articles based on Internal Science.
Albert Einstein's friend and colleague, physicist David Bohm, introduced the science and Eastwood translates it into simple terms to show us how we can create whatever we want in life.
Reality is a projection—Internal Science—the right science
---
Physicist David Bohm, — who Albert Einstein called "a kindred spirit," and whose Ph.D. thesis — being top secret and classified — was awarded at the University of California at Berkeley by none other than Robert Oppenheimer — tells us that our physical reality is a holographic projection of the brain and five senses.
How you are creating a three-dimensional movie—your life
---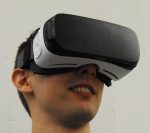 Imagine that in your living room you put on a holographic headset. At the click of a switch, you seem to no longer be in your living room.
Your senses are now telling you that you are actually on a tropical beach. As you reach down to touch the imaginary sand, sensor pads in gloves you are wearing give the sensation of pressure on your fingers.
This is an analogy to explain the purpose of your body and brain. Your body and brain are like a holographic headset that allows you to perceive a 3D movie you call your life.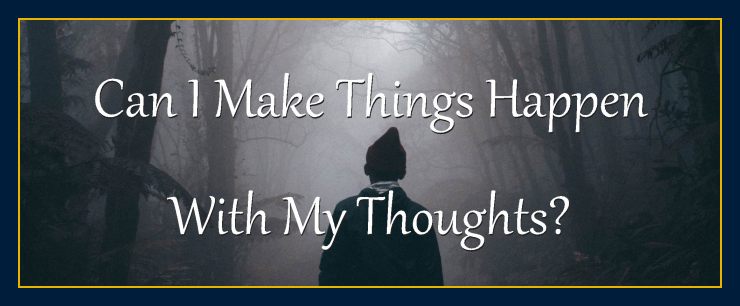 How can visualizing change the future?
---
The story below illustrates how visualizing changed the future. The visualizing techniques employed to create a book using my imagination caused the fictional book to become my physical reality many years in the future.
The Dragon Slayer Prophecy is an original film concept illustrating how I changed my life and altered reality by visualizing the best possible future for everyone.
THE DRAGON SLAYER PROPHECY: An original film concept
---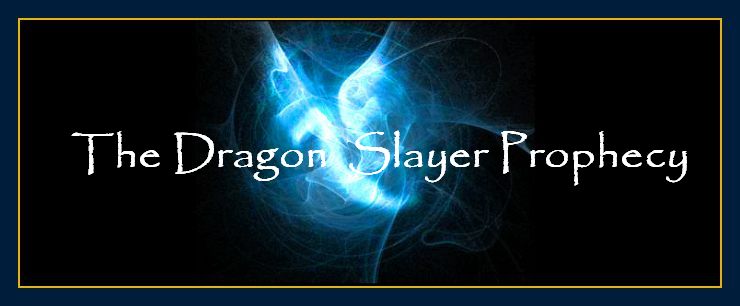 Can imagination affect people and events and change the future?
---
Yes, imagination can affect people and events. Imagination can change the future. Imagination not only affects people and events, imagination is behind the creation of the known and unknown worlds. Imagination is the creative force that creates events. It creates your future. All of reality is a product of imagination.
Your thoughts and images in your mind are energy. Visualizing draws electromagnetic energy from other levels of existence and patterns that energy according to what is being visualized. This energy then falls down through levels of consciousness where it begins producing probable events. In this way, visualizing how you can change the future will generate probable events that may or may not later materialize depending on your circumstances and intensity of belief.
There is an art and science to visualizing to change the future or create what you want in life. Visualizing goals fulfilled, with the feeling of having fulfilled the goal, can work very well. But if visualizing what you want causes you to get upset because you don't yet have it, it will have the opposite effect. My many books and free articles can help you learn how to visualize and what is necessary to be able to influence events with your beliefs, thoughts and emotions. 
"The doctrine that the world is made up of objects whose existence is independent of human consciousness turns out to be in conflict with quantum mechanics and with facts established by experiment."
Bernard d'Espagnat, a top theoretical physicist.
What does that statement mean?
It means that your consciousness is connected to physical objects. You can attract wealth, money, love, health or anything you want with the simple principles given in our free articles and books written by someone who has been researching an applying the techniques for over 45 years.
MANUFACTURER DIRECT!
There is no

singular, one-world

time-line.
You do not progress in a linear manner within time from birth to death.
You are not a three-dimensional self moving through a three-dimensional world from birth to death.
You and the world do not exist that way.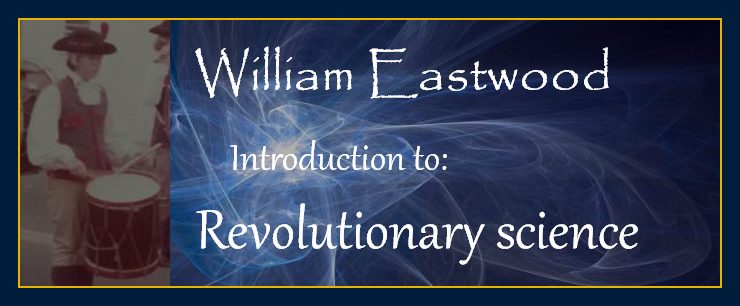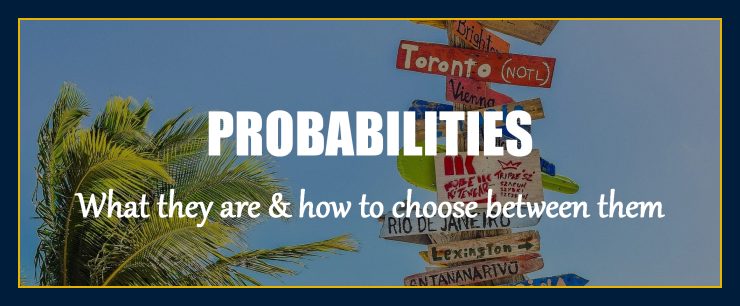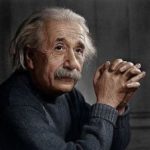 "If you want your children to be intelligent, read them fairy tales. If you want them to be more intelligent, read them more fairy tales."
— Albert Einstein
Scroll down or use the table of contents to continue reading the article.
EASTWOOD
---
The intrigue, the confiscations... what is so important about this book?
MULTI-SITE

FREE

FEATURE ARTICLES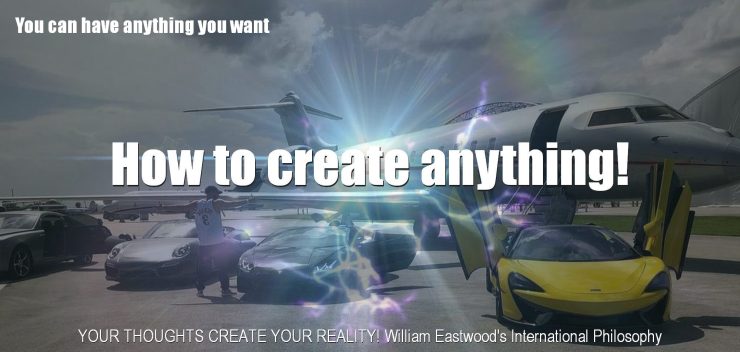 Among many cultures in Europe during the Middle Ages the dragon was a legendary creature in folklore and mythology. The evil dragon typically guarded a great treasure within a cave. Typically, a wise and noble hero is the dragon's main adversary. When the knight slays the dragon, he saves the lives and future of those in villages haunted by the dragon's sieges. A dragon slayer is someone who liberates entire communities.
The Dragon Slayer Prophecy upon which we are basing a film is an ongoing saga. The treasure guarded is so fantastic we cannot conceive of it yet, yet is is embodied by A World Without Borders, a book I am working on now.
If there are dragons are in the mind, they often materialize as people and events that hold us back from manifesting our dreams. Dragons do manifest in certain individuals, and they can hold an entire civilization back.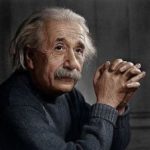 "Only those who attempt the absurd can achieve the impossible."
― Albert Einstein
.
I cannot say too much, or I will spoil the movie for you.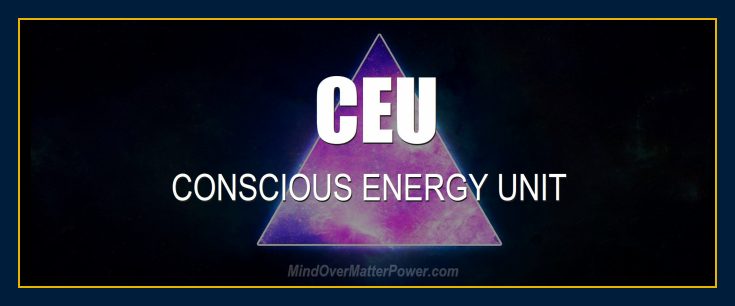 Can imagination affect people and events? How visualizing changed the future?
45

EASTWOOD: 45-years of research goes into every publication
MANIFESTING POWER BOOK
---
FREE

ARTICLES ON OUR 5 SITES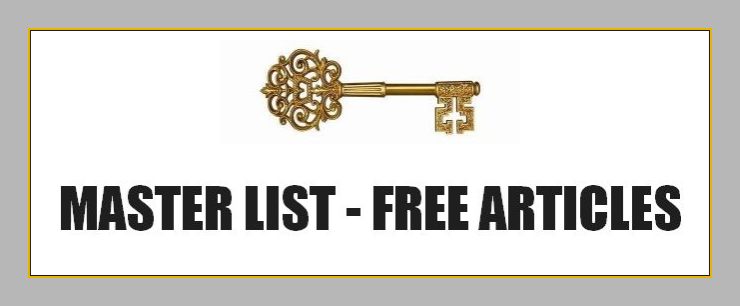 Can imagination affect people and events? How visualizing changed the future?
The events in the world today are disturbing, but young people born into this mess can change the future by using their imagination and visualization in specific ways. Click below to learn more.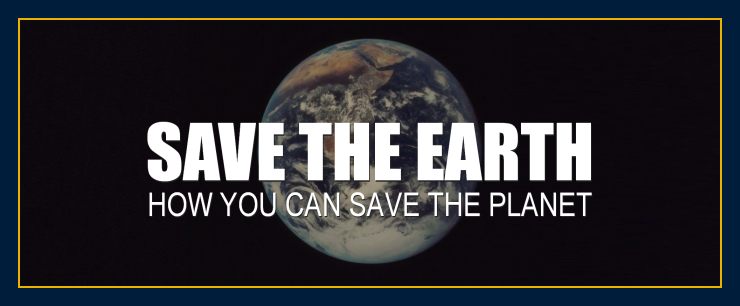 45

EASTWOOD: 45-years of research goes into every publication
MANIFESTING POWER BOOK
---
The world needs to change.
The Dragon Slayer Prophecy
Begins as a fictional book
---
Although the dragon slayer story was created in my mind and imagination, it was a way for me to create a plan for what I was going to do in the future. The Dragon Slayer was a projection to a future time in which I had succeeded in my next, highly ambitious goal of all goals.
In my yet-to-be-published book titled the "The Dragon Slayer," the main character was "Teller," my future self. Unbeknownst to many, Teller was the "the dragon slayer."
The book may have been fiction initially, but it was an exercise in focusing on the most desirable future probability possible and hence manifesting it in the physical world. And in the end, the fiction became a real-life epic saga of such great proportions that no film has ever come close to what happens in this fictional / non-fiction / time travelling / documentary / rule-breaking experience you will never forget for the rest of your life.
As strange as this sounds, in a bizarre twist of events, fiction became fact when the content of the book became my actual life experience.  In a sudden unexpected turn of events reality shifted.
A dragon slayer needs a dragon and so as soon as I committed to my mission, a "dragon" appeared.  Not a flesh and bones beast, but something far more hideous.
Get the previously untold story. I know these concepts work because no one could stop me. The principles were tested in an almost unbelievable encounter, and they worked. Although the book was confiscated in an attempt to stop me, the prophecy put forth in the Dragon Slayer book is being fulfilled.
The story of what happened is in this book:
45

Socrates was made to drink poison, Galileo was almost tortured by the church.... Eastwood overcame seemingly impossible odds to make 45 years of research available to you
I created a bold and daring goal of changing the world, and when I created a company to fulfill my vision, reality shifted
---
Scroll down or use the table of contents to continue reading the article.
MULTI-SITE

FREE

FEATURE ARTICLES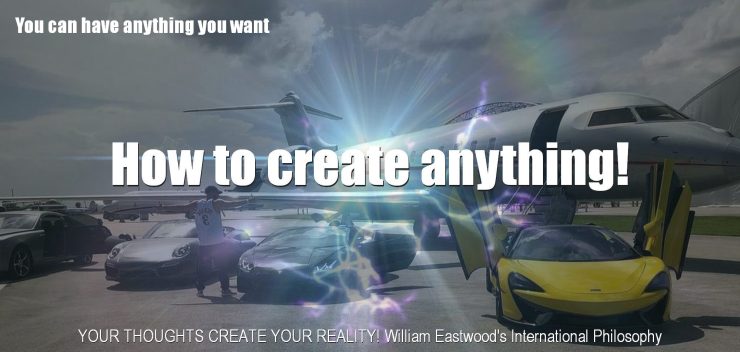 QUANTUM PHYSICS MIND-BRAIN MODEL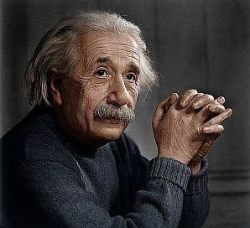 "Reality is merely an illusion, albeit a very persistent one."
― Albert Einstein
45

William Eastwood's 45-years of research brings you a new understanding of reality
A journey out of the illusion that will change your life
---
The news of the century and your way out of the illusion
---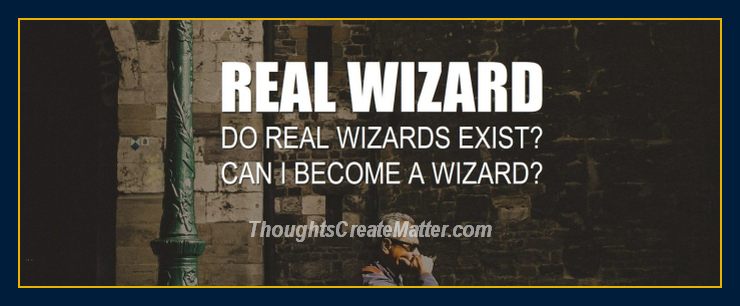 EINSTEIN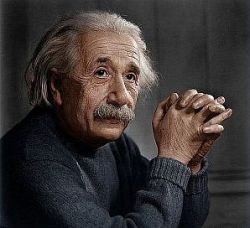 "The only thing that interferes with my learning is my education."
― Albert Einstein
The cause of division and conflict
---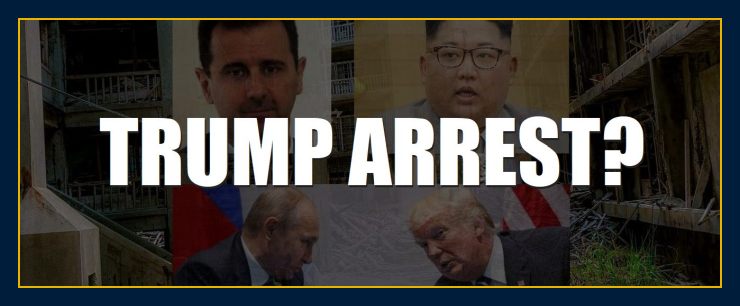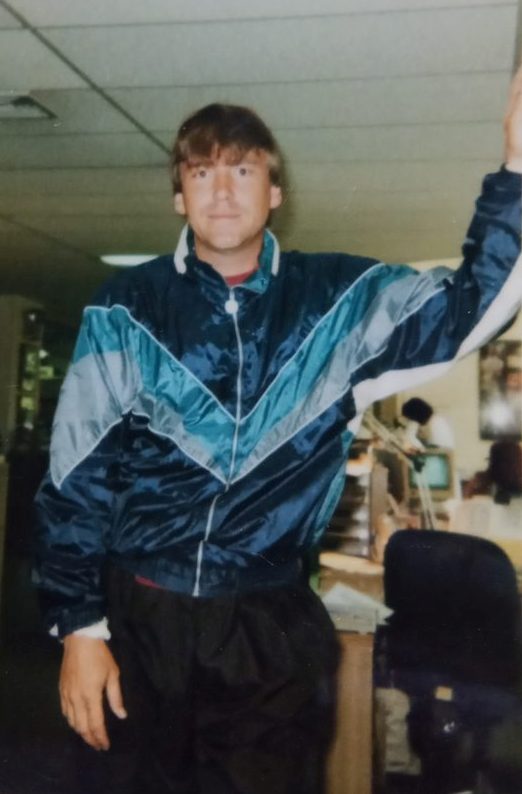 Holographic reality: Events are a projection of your mind. ThoughtsCreateMatter.com
A new science and philosophy of life. ThoughtsCreateMatter.com
Exactly how thoughts create reality. MindFormsMatter.com
The world is your creation; you can have anything you want.  MindOverMatterPower.com
Secret Wisdom Books by William Eastwood. Lulu.com
Say thanks
---
Say thanks with a book order so that I can continue to bring this information to you.
"If you do good things, good things will happen to you."
(Like finding a treasure at the exact moment he made that statement at age seven?)
By purchasing through Lulu.com (above) you get these books DIRECTLY FROM THE MANUFACTURER and cut out the middleman! — most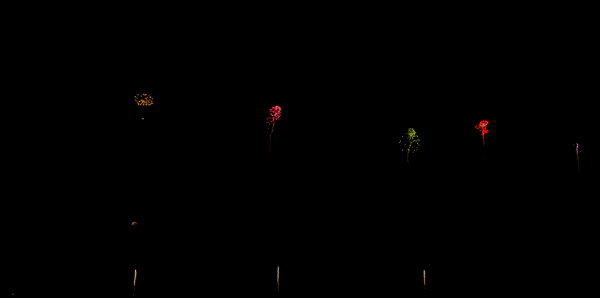 Can Imagination Affect People & Events? How Visualizing Changed the Future
---
© Copyright 2021, 2022, 2023, By: William Eastwood.
Categories: Can imagination affect people and events? How can visualizing change the future? What is the Dragon Slayer Prophecy movie? Modern prophecy, The Dragon Slayer Prophecy – The Movie. Contemporary prophets. What is a dragon slayer? Click on our article and books to learn more.
Your inner reality contains many dimensions with unique characteristics that cannot easily be described. In one of these "areas," you are engaged in another role as your inner self.
Your inner self is busy planning and producing what you are going to experience next in your physical reality projection. A dragon slayer is one who slays doubts and myths in his mind first and then in the physical world.
The concepts conveyed in this website are within these books.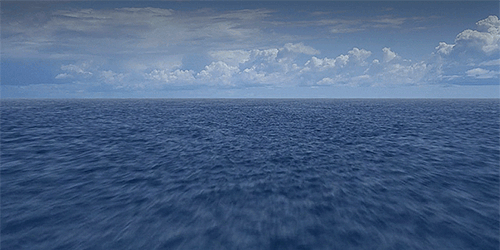 www.MindOverMatterPower.com