---

How Can I Apply My Natural Passions in Work? Do What I Love to Make Money?

Have Fun in Career, Profession, Occupation, Job, Work
You Can Make Money Doing What You Love
---
Are you moving in the right direction by following your greatest passion?
Click Image for EN founder's video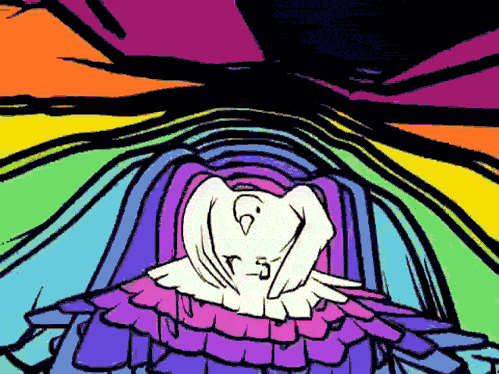 DO SCIENTISTS SAY THOUGHTS CREATE MATTER?

Many top physicists do believe in mind over matter

It is the rest of science, media and the world who do not want to listen to what they are saying.

Max Planck

Max Planck, Nobel Prize winner father of quantum mechanics says, "I regard matter as derivative from consciousness."  — The Observer, 1/25/1931

Max Tegmark of MIT

Consciousness Is a State of Matter: MIT

The evidence that consciousness creates matter

is right in front of us

An explanation of how consciousness creates matter is inherent in wave-particle duality. The concept of an alive universe, a universe entirely composed of consciousness, is supported by the greatest scientific discovery of all time.

In his 1924 Ph.D. thesis and groundbreaking contributions to quantum theory, Nobel Prize winner, Louis de Broglie postulated the wave nature of electrons and suggested that all matter has wave properties. This concept is known as wave–particle duality, and forms a central part of the theory of quantum mechanics.

De Broglie's wave–particle duality is extended to all particles and the laws of nature. This tells us that everything has a wave aspect.

The next question is: "Does matter form the wave or does the wave form matter? It is pretty obvious what the answer is.

Does the Wave Create Matter or Does Matter Create the Wave?

Your body's motion does not create the idea to move.
As all acts are preceded by an intent, be it on a conscious or subconscious level, all actions which form events are a result of information within the wave. 

Even the components of cells which continually replace their parts, do so according to the intent of the

subconscious body consciousness.
The complexity and order of your cells replacing their parts is not a haphazard, chance creation. In the same way, all matter is a result of the information that forms and composes the wave.
The entire body has a nonphysical form that creates the physical body. The conscious energy of which the body is composed creates the physical body.

De Broglie was awarded the Nobel Prize for Physics in 1929.

His 1924 thesis (Research on the Theory of the Quanta) based on the work of Max Planck and Albert Einstein on light, resulted in the de Broglie hypothesis that any moving particle or object had an associated wave. De Broglie thus created a new field in physics, or wave mechanics, uniting the physics of energy (wave) and matter (particle).

De Broglie developed a causal explanation of wave mechanics, which was refined by David Bohm in the 1950s. The theory has since been known as the De Broglie–Bohm theory. His theory was supported by Einstein, and confirmed by G P Thomson, Davisson, Germer and Schrödinger.

These theories are tested and proven to be facts. We know that quantum mechanics is correct because the mathematical algorithms are consistently relied upon in scientific applications and to build advanced scientific devices that work amazingly well.

In reality, nothing is solid

Physicists know that nothing is solid.
Solidity is a result of how our five senses react to non-solid energy.
If we can't pass through energy, we consider it solid, and so it functions as a solid in practical terms, but regardless of the fact that nothing is truly solid.

All physical matter is composed of

fields of energy.

There is no duration to matter,

it is continually generated

in the same way light is when you turn a light switch on.

Conscious Energy Units (CEUs) form matter in the same way photons form light. Both travel

at the speed of light.
Fields form matter.

What is a field or wave of energy?

Reality is composed of non-solid fields of electrical energy. Waves are disturbances in those fields. Waves are the closest we get to particles, but truth be said, there are no particles because waves are just energy moving around. That energy, however, is filled with information.

The wave-aspect of anything in nature is an energy field that contains huge amounts of information.

What is a thought but an energy field containing information?

Both waves of matter and thoughts are electromagnetic energy. Matter and waves are the same thing. The facts are right in front of us.

All of this is leading to a new paradigm, the paradigm I have lived by for almost 50 years

When we look at a tree we don't see the roots, but we know a tree has roots. The same principle holds true for you. You are not just a machine hanging in the air with no inner source of nourishment.

Friend of Albert Einstein and author of "Quantum Physics," the classic 1950's university texbook, physicist David Bohm gives us a scientific paradigm that includes a source from which we get our substance and create events.

Even if it appears to be hidden from view, the inner portion of you exists as surely as trees have roots. You do not start running out of energy the day you are born. You are replenished with new energy and reborn and recreated continuously.
Click above
Consciousness Is a State of Matter: MIT
We are meant to follow our natural passions
You are meant to do what you love to do. Your spirit & subconscious tells you what to do through your desires and passions.
You must trust your passions, they were given to you for a reason. They will lead you to joy and success.
I am not telling you to forgo common sense and "hard" work. Making major changes in your life may require determination and more work, but your love of what you are doing will sustain you.
When you are full of life as you are when you are loving what you do you open doors to greater and greater opportunities.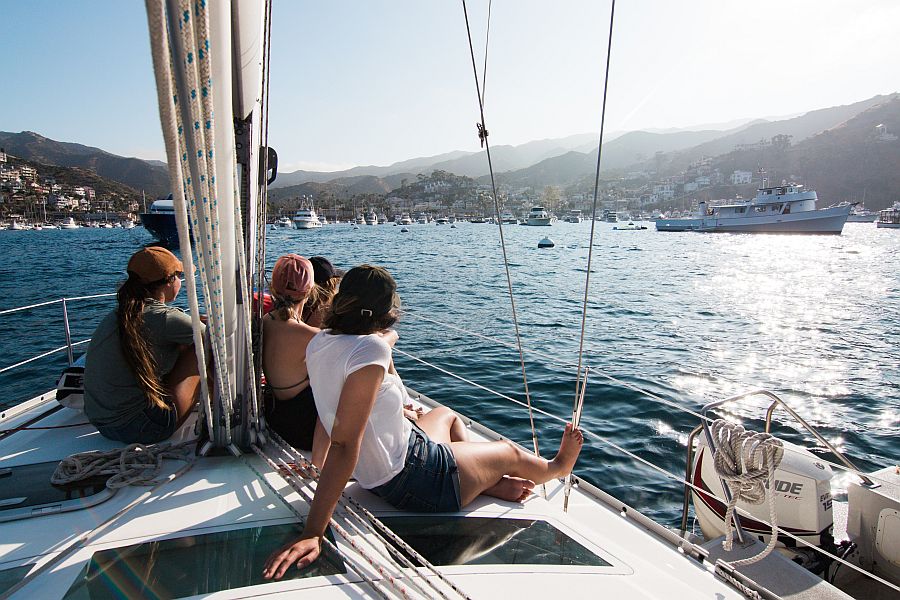 Click above
---
"I never did a day's work in my life. It was all fun." — Thomas Edison

You can make money doing what you love because:
Your desires are your soul telling you what you should be doing. 
Your inner self has more favorable probabilities for you in the area of your natural talents.
You will be willing to put more time & effort into your product or service.
You will put more attention into what you are doing, and you will do higher quality work.
People will be attracted to the positive energy imbued in your product or service.
Your joy in doing what you love will overcome seeming insurmountable odds and will manifest fortunate events such as increased prosperity.
Your joy will spill over into other areas of your life until everything turns to gold.
Bring More Kindness & Love to the World
You are never trapped or stuck where you are
It is important to be fully aware of the fact that you are never really trapped by circumstances. You do not have to work at an undesirable job.
As a rule, the inner self provides at least three ways out of undesirable circumstances. You can only feel trapped if you are afraid to take the first step.
Once you make that first step what was previously invisible becomes apparent. This is what I explained happens in my article on opening quantum doors to your desire.
The past does not create the present, your thoughts and emotions do. As you do what you love, doors open that you didn't know exist.
This is even more true if you are trusting your nature enough to choose what you love you. The act of faith itself is significant.
We are only given more in life when we use the opportunities we have.
Where does your love come from? Your love is a beacon and directive signal to what is best to do next. You are guided to healthy and constructive activities thought your intuition and emotions.
What you love to do most in life is a result of positive experiences within the realm of probabilities. This means more success options are available to you in the area of your natural passions.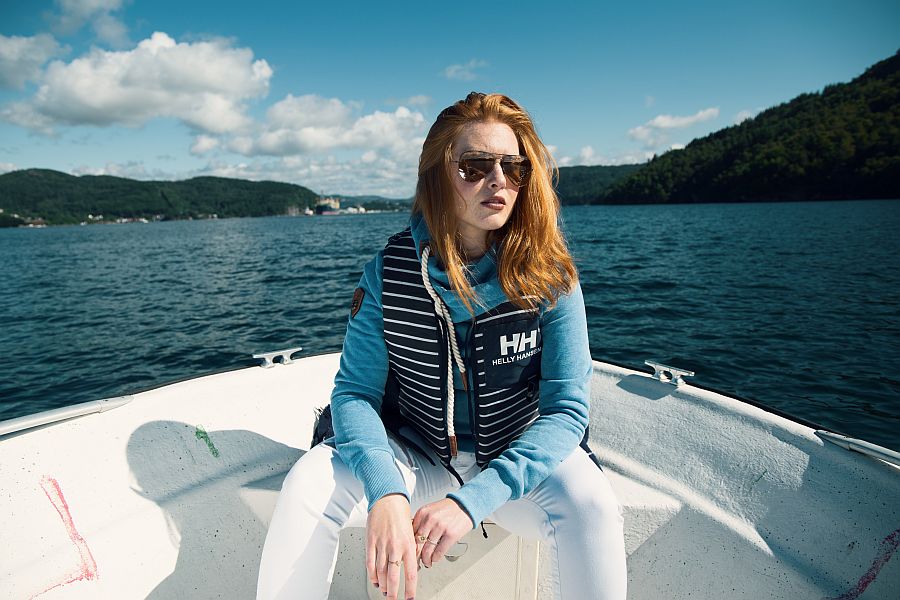 Click above
If you knew you could do anything right now, what would you do?
Assume you are getting ten million dollars tomorrow. It is a fact, you know it is happening with absolute certainty. What are you going to do with your time?

If you do not need to work for a living, what are you going to do?
Take your time with this exercise. The answer reveals what you should be doing with your life.
Choose meaningful activities that can solidly impact people's lives for the better
Avoid the superficial. Consider what you can offer people.
Real satisfaction often comes from altruism and helping people. Doing things that affect only you does not always bring the kind of deep satisfaction we want in life.
Decide on something that is best for your own and other's long-term development. People want that which brings more life (makes them feel more alive).

Do what will bring maximum life to yourself and others.
When planning your life, realize that you may release pent-up desire in doing what you couldn't do in the past. Decide on something that will provide lasting fulfillment.
To make a good decision, look at everything each life-option offers and weigh the pros and cons of each direction considered.

Pick that which checks all the most important boxes.
Anything is possible. Create your dreams. Start today..

KNOW WHO YOU ARE: We need to wake-up within the dream, and enter our true life.

You can make money doing what you love to do
Look for a way to do something that you not only care about, and are naturally prone to being successful at, and love to do with all your heart.
Do something that incorporates:
your values.
Your talents.
Your passions.
What careers or professions integrate your passions, values and natural talents? Your happiness and fulfillment in life can come from choosing a job or occupation that in some way taps into your greatest passions and natural interests.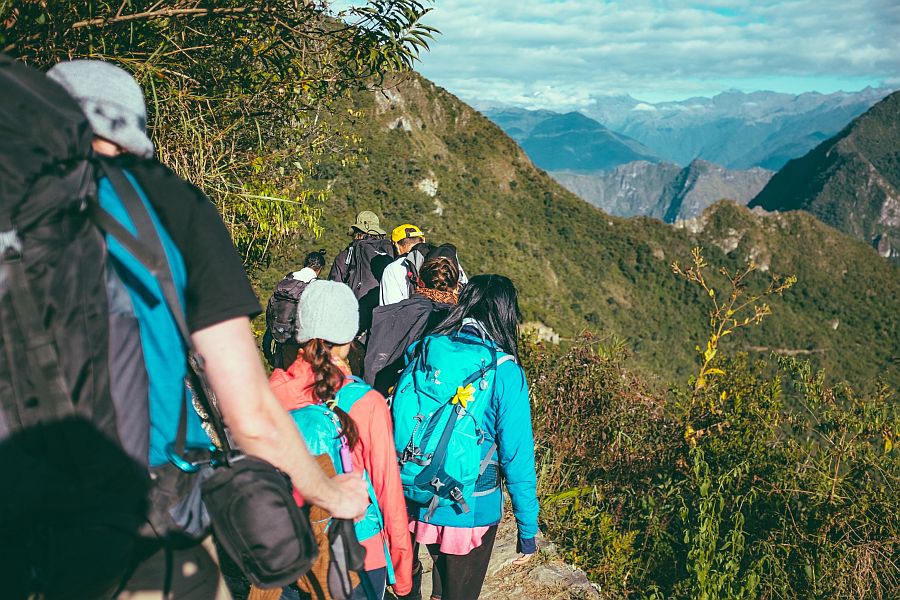 Click above
You can always move in mind and body in the right direction
And you can immediately begin to transform your current situation while working toward a major change. Just thinking about your options will open doors.
When you come to realize that your thoughts create your reality, fundamental changes take place in your psyche. The entire structure of your existence begins to change.
When you focus on result desired (project yourself in imagination into the perfect future), the feeling it evokes begins to pervade your moments. You begin to feel as if you are already there.

It is this feeling that attracts the probabilities of getting there and being there.
Explore your available options
If you do not know what is right for you, find a job or activity that encourages learning and growth. Expansion of one's abilities helps to develop your self-worth and range of available opportunities while it provides a way for you to gain more clarity on your ideal occupation and life-path. Grow and improve yourself.
You can take any direction you want. Your soul does not insist you must do a specific thing. There is no karma or punishment.
You are free. Past lives or experiences have no control over you.
There is nothing you are predestined to do or be. You can be a success at many things and whatever you choose will work for you
By trying many things rather than specializing in one specific field, your skill-set will widen. Any given skill can help you succeed in your main passion. By trying many things you are more likely to succeed in your primary area of interest.
There may be many things you need to know to succeed at your main passion or purpose. Your inner self will guide you to that which you need to know and develop to be more likely to be successful at whatever career you end up pursuing.
There may be lessons you need to learn before you can have what you want.
If for now you must stay where you are, incorporate as many aspects of your passion and natural interests and values as you can into your current activities. This will activate more of the same and can open doors that you did not realize existed.
You will also enrich your current position which changes your overall energy. Your company or someone with resources that could help you may recognize the value in what you are doing. A promotion, or a new opportunity with another company, or the help you need to go out on your own, may be forthcoming.
Create Quantum Doors TO ALL YOUR DESIRES
Identify periods of flow and immersion
When challenged by new activities that are compatible with your natural talents and passions, the creative focus on problem-solving to get the work done can result in deeply satisfying states of flow. When you have an intense focus, and total immersion in what you are doing, time may seem to pass much more rapidly.
This is a great sign you are on a higher path.
Identify the times you tap into this state of flow and, if possible, increase whatever it is you are doing in your life during those periods of high focus and engagement.
Try to move in this direction.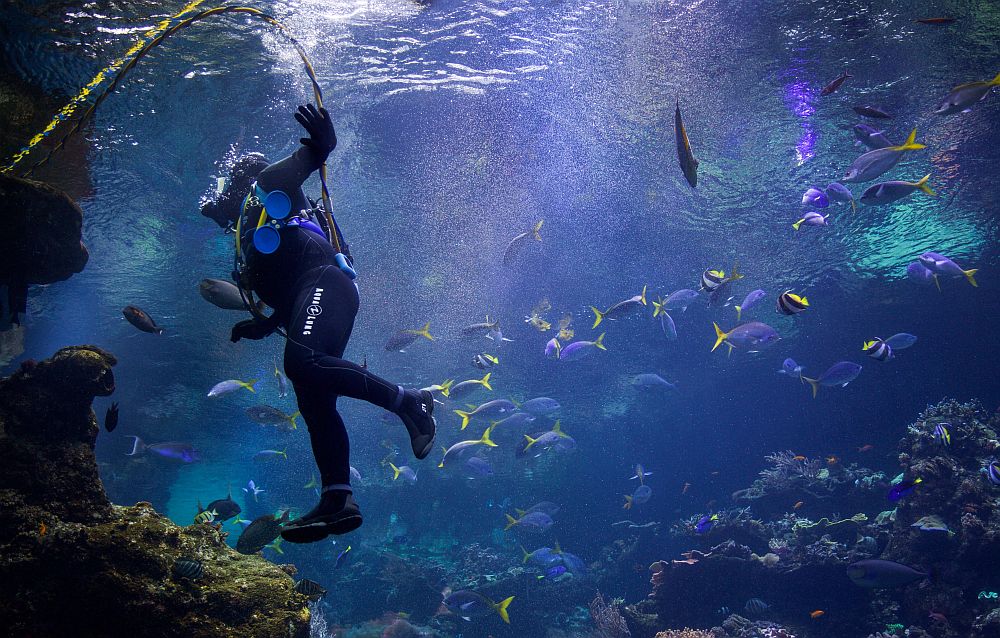 Click above
The solution to the world's problems.  Your thoughts create your reality.


How to apply mind over matter principles to do what you love in life
Your beliefs create your reality. The first step, therefore is to believe you can do what you love and make a lot of money doing it.
That belief will generate other beliefs that open doors.
Dream about what you want to do most. Create daydreams about it.
You can also use structured manifesting techniques. Affirm you have already achieve the goal, state it, visualize it and feel it.
Follow the instructions in the command center. Bring the feeling of having achieved your goals into your body.
Use affirmations to change your beliefs.
Take action based on what you imagine to get your energy moving in the right direction. Time may need to pass, but once your energy is building around the ideal, your inner self will create synchronicity.
Opportunities will present themselves and doors will open. Act on these ideas to create more of the same.
When you use what you have you are given more.
Changes that require other people usually take longer. Sometimes learning is required, or conditions need to change. But nothing is set in stone.

If you understand that you create your own reality and that your power is in the present, anything at all is possible.
When your operating baseline is the realization that you are not hindered by cause and effect everything changes. The universe can bring you a million dollars as easily as it can a free lunch.
The percent chance of any probability happening is a factor of your beliefs.  The percent-chance of desired probabilities happening changes from minute to minute as your thoughts and emotions change.
When you realize you are not hindered by the past and can manifest what you want you have more than twice the power to manifest it.

Anything you want in life you can have.



PROSPERITY VIDEO & DROP-BOX LIBRARY
Click on image to view prosperity video!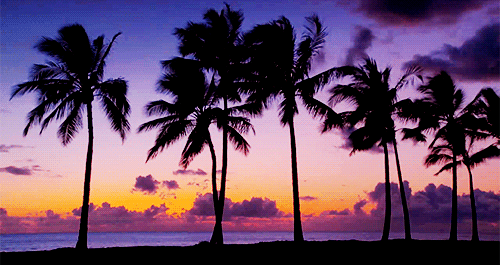 Repeat affirmations while watching more videos to manifest superior wealth.

Altruistic Movement Redirect Civilization


Your own personal  METAPHYSICAL LIBRARY!

The drop-down boxes & buttons lead you to profound & amazing metaphysical insights. The Solution to Problems. Manifest Unlimited Money.
---
Click on the drop-down boxes to find the information you need.
Click above
Anything is possible. Create your dreams. Start today.

THE SECRETS OF THE UNIVERSE UNVEILED: A sample of chapter one of the EN course.

Primary article concludes here.
FOUR SCIENTIFIC EDUCATIONAL SITES WITH ONE PHILOSOPHY
"You create your own reality and you are always in control of what you create.  I have said this since I was 12: You select events—probabilities—according to your desires and assumptions.
"The central premise that consciousness creates reality dismantles most accumulated knowledge in all fields. This creates a situation in which many beliefs and institutions will need to change."
The author attributes his success to the application of these principles. He worked on inventions with Yale University Professor, Everett Barber, at age 13, has taken on the most powerful institution in the U.S. and has gone on to write ten books. William founded Earth Network of Altruistic Individuals, Inc. at age 37.
If you believe in some kind of original substance creating the universe, there are certain common-sense conclusions that can be made. If the original substance were light, we could expect all further evolutions of light to be other forms of light. That is, whatever initially existed multiplied or evolved its own properties or constituents and could not create anything external to its own substance.
The original substance creates time and space, your environment, the events you experience and the objects you own. Nothing exists external to this substance. Everything you create is done by manipulating this substance.
If you follow this simple logical deduction, you too must be a portion of this original substance. There are no hierarchies of consciousness, but only the various intensities and colors of the one energy movement that is the original Consciousness. You are a portion of that original consciousness with all the abilities and characteristics of that original state that seeded all universes.
You are a creator.
Probabilities are infinite and a miracle to behold.
The content above is taken from my new manifesting book.
NEW EDITION: Released September, 2020.
.

How Can I Apply My Natural Passions in Work? Do What I Love to Make Money? Have Fun in Career, Profession, Occupation, Job, Work
Copyright © 2019, By William Eastwood
ePub: (eBook)
Based on David Bohm's quantum mechanics.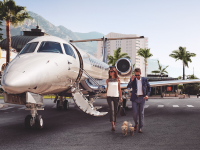 Once you understand how time and space really work, controlling what happens next in your life is easy as clicking on the movie you would like to watch on your TV. You do not progress in one world from birth to death. You are really in a field of unlimited probabilities projecting who you think you are into the physical movie we call life.
This simple method can be used to become successful, wealthy, healthy, to lose weight, get smarter or whatever you want, overnight. It is tested & it works.
When you apply the principles within this book you activate a magical internal process that manifests your desires & allows you to enter your own Promised Land.
RESEARCHING CONSCIOUSNESS SINCE 1975

Achieve all your aspirations with

POWERFUL

EN books
EARTH NETWORK BOOKS By William Eastwood

Anything is possible. Create your dreams. Start today!..

KNOW WHO YOU ARE: We need to wake-up within the dream, and enter our true life.

Anything is possible.

Create your dreams. Start today!
.

THE SECRETS OF THE UNIVERSE UNVEILED: A sample of chapter one of the EN course.



Click on the rotating earth at the top of every page for your daily affirmations.
MIND OVER MATTER POWER
Get the facts from the best sites
How Your Thoughts Create Matter & Your Reality
I highly recommend thoughtscreatematter.com because it has one of the best scientific explanations, quantum mechanics and is easy reading for just about anyone.
Recommended website: Thoughts Create Matter
DO WHAT YOU LOVE IN LIFE!
Life's opportunities are unlimited!
---
Categories: How to apply my natural passions, love & talents in my career, profession, occupation, job or Work. How Can I Apply My Natural Passions in My Work? How Can I Do What I Love & Make Money Doing it? Mind forms matter. Mind creates reality. Thoughts form matter. Metaphysical self-help consciousness books and articles. Click on our site & books to learn more.
Dream big!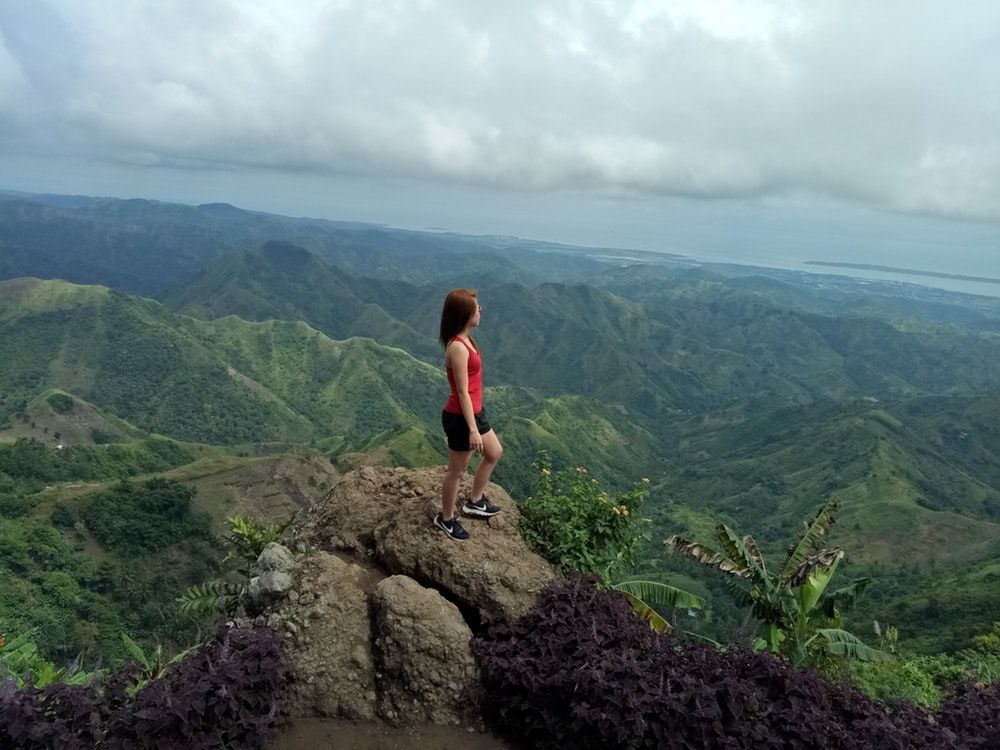 How Can I Apply My Natural Passions in Work? Do What I Love to Make Money? Have Fun in Career, Profession, Occupation, Job, Work
Making major changes in your life may require determination, but you can align with your passions, and be successful in whatever path you ultimately pursue.
To change any element of the movie you call life, you have to change your thinking. Altering the mind alters your life. There is no other way to change your life.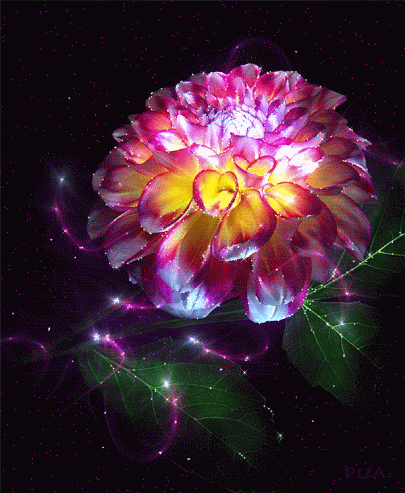 The concepts conveyed in this website are within these books.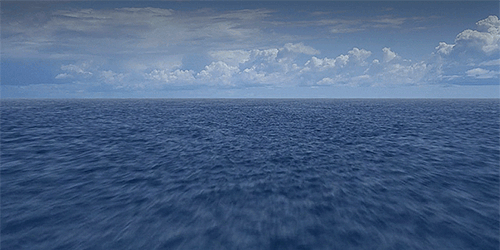 www.MindOverMatterPower.com