---
Eastwood worked for a Yale University professor on a secret invention at a private research and development facility at age 13. "We know quantum physics has disproven the classical physics responsible for world problems. Internal Science and International Philosophy can solve world problems and help people achieve their goals."
Your Mind, Brain & 5 Senses Project Reality: The Holomovement & Holographic Universe
---
Does your mind, brain and five sense project reality?
What is the holomovement and the holographic universe?
I will answer these questions now.
Your mind, brain and five senses project your reality
---
You do not see your mind, brain and five senses project your reality any more than you see your thoughts, but this does not mean that your thoughts and the projection mechanism do not exist. If you wonder how your thoughts could create your reality, the holomovement and holographic universe may help you to understand how this is accomplished.
The concept of your mind, brain and five senses projecting the physical reality surrounding you explains how your thoughts create your reality. Thoughts are the means by which the brain patterns the steady stream of energy you receive from the inner self. This inner source of energy is shaped by your consciousness and is then projected on deep levels of the psyche up into the three-dimensional world we occupy as the events we experience. We are in the mechanism — it is our dimension of time-space.
When we watch a movie on TV, we do not normally see the inside of the TV set. We are not consciously aware of the work done to produce a movie. Nor do we see our cells replacing their parts. So why would we be aware of the inner mechanics by which events are created.
The holographic universe is projected from within you.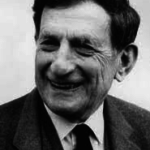 The environment surrounding you is a projection of your mind, brain and five senses. The science I am mentioning here comes from David Bohm. Bohm was a friend and colleague of Albert Einstein. Einstein called Bohm a "kindred spirit."
THE HOLOMOVEMENT & UNDIVIDED WHOLENESS
The five senses are projecting in the same way an old-fashioned movie theater projector does. This at least explains part of the process of creation. The mind creates a hologram of electromagnetic energy, which our body experiences as solid matter (our environment).
A hologram is a three-dimensional image projected into space with the aid of a laser. In the same way, when you look around you, your eyes are projecting a hologram. Everything you see, touch, hear or smell is a projection of your five senses controlled through the mind.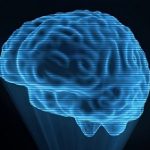 The mind projects the brain and then the brain projects the images you see.
Bohm views empty space in the universe as containing the whole of everything. It is the source of our physical world. He terms the inner, un-manifest world of pure energy and potential, the implicate order. And he terms the physical manifest world the explicate order.
By means of holographic projection, the inner world of probabilities is projected into the field of time-space. Through the complex operations of the brain, we then perceive and experience specific selected implicate events as physical explicate events.  This is the scientific view of how we manifest our thoughts.
Scroll down or use the table of contents to continue reading the article.
The world is in a dangerous trance
---
The world is in a dangerous trance, under an unnecessary damaging collective hypnosis.
---
Most people don't know how reality works.
The inability of a person to accept something that is opposed to their worldview is called cognitive dissonance, and this is the reason for the division and problems we are facing in the world today.
But when we do become aware of the facts, everything changes.
How you are creating a three-dimensional movie—your life
---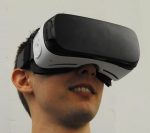 Imagine that in your living room you put on a holographic headset. At the click of a switch, you seem to no longer be in your living room.
Your senses are now telling you that you are actually on a tropical beach. As you reach down to touch the imaginary sand, sensor pads in gloves you are wearing give the sensation of pressure on your fingers.
This is an analogy to explain the purpose of your body and brain. Your body and brain are like a holographic headset that allows you to perceive a 3D movie you call your life.
EASTWOOD
Events are a projection of your mind and five senses
Eastwood takes power away from those who hold it over others and invests the common man with power and control over his destiny. Get it now and your life will change forever!
"Your environment is a projection of the mind that you control. You can create anything you want in life."
— William Eastwood.
Why is Eastwood someone we should listen to?
---
"I knew that the Universe was a projection of the mind at age 12 and that External Science was misleading us all. I was upset by the flawed nature and negativity of external science, and so I created Internal Science, a more accurate paradigm of reality.
"Infinite wisdom is within your own consciousness and is trying to get your attention. Don't let your education interfere with your learning."
— William Eastwood.
"Science belongs to everyone, and so rather than use the complex terminology of the scientific elite, I aligned with every man, woman and child to make the truth accessible and helpful to everyone. The world is in a dangerous trance, and "The Holographic Universe — Journey Out of the Illusion," breaks that trance and reveals the greatest news story ever, that should have happened but didn't.
"At 12, I left the academic community in order to be intelligent. I left the allure of acclaim to be my authentic self — a humanitarian assisting everyone everywhere with World Help."
The news of the century and your way out of the illusion
---
What is the holographic universe?
---
The reality around you is a projection of the mind, brain and five senses, according to physicist David Bohm, who was a friend and colleague of Albert Einstein. Einstein called Bohm a "kindred spirit."
I arrived at the same conclusion 45 years ago through the study of subjective science, metaphysics or whatever term you prefer. I created the term "International Philosophy" to describe the practical life philosophy or psychology of application that I had developed during my 45 year study.
International Philosophy
---
The mind does filter perception on a conscious and subconscious level according to what you believe, think and feel. That alone will cause you to notice things that could help you achieve those goals you are focused on. However, so far, I have only mentioned perception.
The mind creates and projects. The projection is composed of consciousness. This view is supported by the science.
Reality is an ongoing projection, there are no beginnings and endings because there is no time, and each person is a separate dimension of reality created out of the substance of their own consciousness. When four people enter a room, there are four rooms. Each person collapses one room from an infinity of probabilities. The projection is created on inner levels of consciousness by what you believe, think and feel. This is international philosophy — the facts of reality, which I knew at age 12. With that as my starting point, the past 45-years have led to many practical insights that I share in my books and free articles.
Your senses construct the reality they perceive. If you do not see the objects behind you, they do not exist physically. There is a field of infinite probabilities behind and around you. When you turn to see what is there, in that moment you collapse an infinite range of probable events into one specific scene and set of physical objects and events.
Each of your five senses collapses the sense perception it is in charge of. Your eyes specify one probability visually. You are actually surrounded by an infinite field of probabilities, but your physical eyes can only tune into one field of probability at a time. When you use your physical eyes, you do not see the millions of probable realities that surround you in the spacious present.
All your senses are coordinated so each perceives the same probability. You senses are always on the "same page," so to speak.
This is backed by the science of Einstein's colleague, quantum physicist, David Bohm. It is also obvious from the double-slit experiment.
This is a subjective science that has a heart and soul. Consciousness is universal and fundamental. Consciousness projects itself into matter. The mind constructs the physical environment and the body. Being universal and fundamental, the nature of the universe hinges on the nature of consciousness, and consciousness is altruistic.
Individuality is a very real expression of consciousness, and therefore the individual is altruistic. By its very nature, consciousness is altruistic and intelligent.
We have an intelligent and altruistic universe that comes to know itself through its individualized portions. You are the portion of this infinite, intelligent and altruistic consciousness that wears your name. 
You are the portion of this infinite, intelligent and altruistic consciousness that wears your name.
Holographic film is unique in that if you smash it into pieces, each piece will project the whole image projected by the entire film before it was smashed. In the same way, the holographic universe paradigm tells us that the individual projects the whole universe. This is only possible because on deep inner levels the individual is connected to the entire universe. Individuality does not contradict unity. The altruistic intelligence of the entire universe is expressed through individuality. In a way, each individual is a different version of the universe.
Because the universe is of good intent, so is the individual. However, the individual is given freedom. This means that the individual can believe otherwise. When this happens the individual projects his or her beliefs into events that reflect the belief that the individual is not altruistic. The nature of your life reflects what you believe you are. Your life reflects your beliefs as to the nature of reality. If you believe that reality is cruel and competitive, then that will be your reality. This is the mistake the human race is making.
This is why Albert Einstein said that believing that the universe is friendly is so important.
In the holographic universe paradigm, we create our reality. Each individual is the author of their reality. When you believe that the universe is altruistic and cooperative, your beliefs are in line with the intrinsic reality of consciousness. If you believe that the universe is uncaring and that you are undeserving, then you project that set of beliefs as your reality. You are creating what you believe, think and feel. If your assumptions are negative, that is what you create and experience. This is why I say that we must believe we are good and base our civilization on this firm belief in our goodness.
In fact, because we have not been doing that we have division and chaos. Poor behavior, incarceration and division are a product of the negative and inaccurate mainstream materialism paradigm (materialism / physicalism) expressed as the beliefs, thoughts, feelings and resulting behavior of the individual.
You are a beautiful person and your nature is good. 
You are good and the universe is kind.
You must believe that. It is true.
International Philosophy
---
The unhappiness and division in America is due to Americans thinking they know it all. They have not found answers, happiness or peace because of their beliefs. The world's problems are a result of using the wrong scientific paradigm to try to solve those problems.
Your immediate reality is a composite of your own life force projected onto a platform that is like an invisible stage we share with others. We telepathically agree on where and when we are. These are the rules of the game we agree to when we enter the physical system (a specific range of electromagnetic frequencies).
You have full freedom to create whatever you want within the boundaries given. The intellect creates beliefs, thoughts and feelings and the inner self uses these as a yardstick to create events. There is a time-lag between subjective activity and its materialization. Emotions, however, manifest quickly. The time-lag protects you from having fearful and negative thoughts of your own manifest instantly. The momentum of other thoughts and emotions modify your fears so that they do not blow up in your face.
EASTWOOD
---
The intrigue, the confiscations... what is so important about this book?
Bohm sees all of reality as composed of levels, and the inner level of consciousness from which our time-space dimension is ordered is considered as being the next level up in a hierarchical pyramid-shaped structure of dimensions that represent All-That-Is.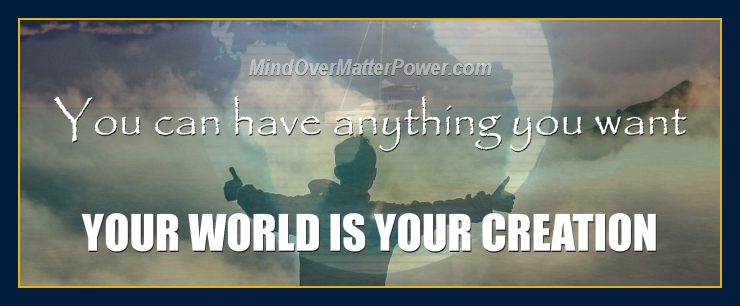 Scroll down or use the table of contents to continue reading the article.
MULTI-SITE

FREE

FEATURE ARTICLES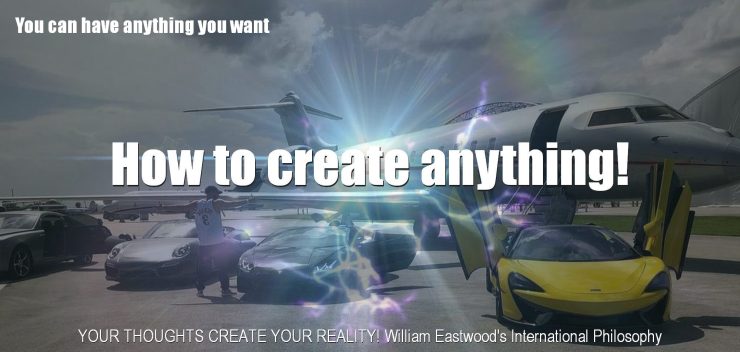 Conscious Energy Units
---
Imagine an invisible grid that operates like a three-dimensional TV screen to allow the images of the mind to be displayed in a three-dimensional format.
If you look closely at your TV screen, you will see millions of tiny specks of light. From a distance they form the images on the screen. Where do these little bits of light come from? The answer is that they are projected through the atmosphere to be picked up by an antenna and then transformed through the TV set into the dots of light you see.
Conscious Energy Units (CEUs) are just as illusive. Consciousness is projected above and below normal awareness and does not need a physical conductor. Instead, it forms the physical particles that build up into physical events and objects in the same way light transmitted through the atmosphere becomes little dots on your TV screen.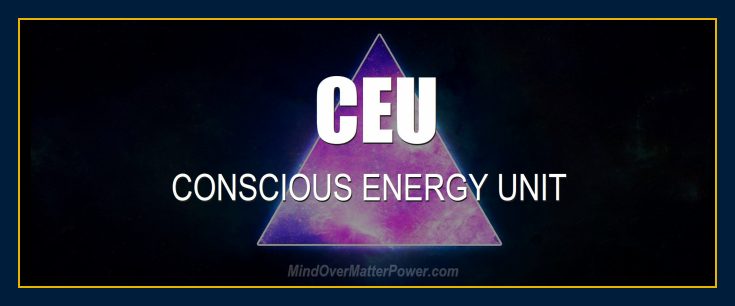 When it comes to matter formation, more than just seeing is involved. The grid allows the CEUs you are projecting to pulse into the time-space frequency you are attuned to as basic electromagnetic "particles" (components of atoms and objects). You thus get an effect of solidity via your sense of touch, and the same effect for each sense perception that operates through the brain.
CONSCIOUS UNITS AND COORDINATION POINTS
Each intersection of wires in this grid analogy creates a flash that is an electron rather than a tiny colored dot of light. There is no inherent conflict between this concept and accepted physics. Any physicist will tell you that an electron is not a physical thing but is instead a disturbance in a field of energy. David Bohm calls electrons an abstraction.
You are not viewing this grid from the outside as you do a movie on your TV; instead, you are inside the grid. The grid is the field of consciousness energy that forms the reality you are within. Nothing can exist outside of this field of consciousness because consciousness is all that exists. Consciousness is the energy medium that forms itself into physical objects.
Since you are consciousness, the projection is a part of the self in the same way a dream is a part of your mind. Events do not really exist outside of you, rather you are inside the vast expression of conscious potential.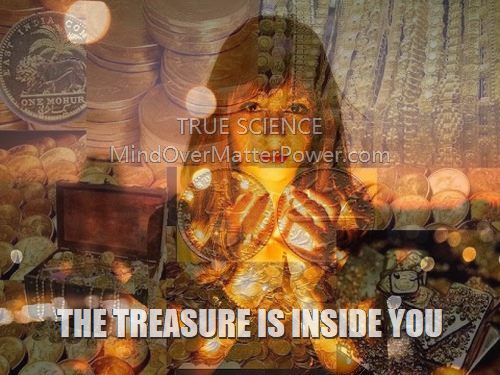 By thinking specific thoughts, you pattern in-flowing spiritual energy from inner levels of consciousness. The thoughts you have had in your past grow into events similar to the way in which seeds grow into plants. Instead of drawing on the nutrients in soil, these metaphysical seeds draw energy through your additional thoughts and emotions of a similar nature.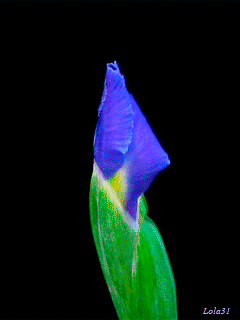 These thought-forms grow within a level of consciousness that is a highly active maelstrom of activity. There is an entire inner framework of existence that is altered by each thought you have. Within a deeper level of consciousness far removed from surface-consciousness there are constant interactions occurring between the thoughts of all those on earth.
Events evolve here. You can think of them as being pre-matter events. These are like events in the making that exist as mental images or dreams. When a certain intensity is reached these non-physical pre-matter events become physical.
The intensity that determines manifestation is a factor of conviction, emotion and expectation. Vivid thoughts, belief and emotions are the bedrock on which physical events are formed and not the other way around.
Your mind, brain and five sense project reality. The holomovement and the holographic universe.
Does your mind, brain and five sense project reality?
---
Yes, your mind, brain and five sense project your physical reality. Each person is their own dimension of reality. The projection by the mind and five senses is regulated by your beliefs, thoughts and emotions.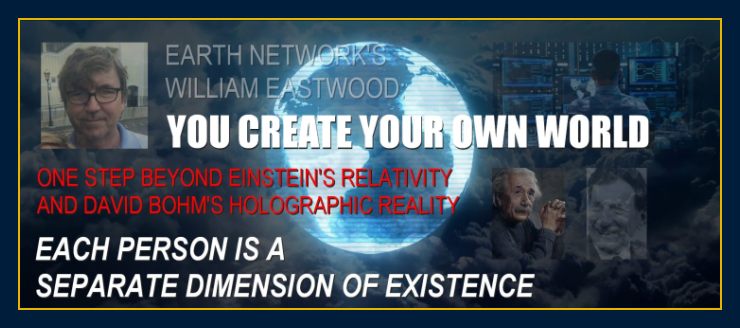 Your thoughts and matter are both electromagnetic energy.
Click above to learn more
QUANTUM PHYSICS MIND-BRAIN MODEL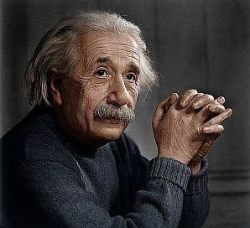 "Reality is merely an illusion, albeit a very persistent one."
― Albert Einstein
45

William Eastwood's 45-years of research brings you a new understanding of reality
A journey out of the illusion that will change your life
---
The news of the century and your way out of the illusion
---
Your mind, brain and five sense project reality. The holomovement and the holographic universe.
What is the holomovement and the holographic universe?
---
The holomovement and holographic universe describe the holographic nature of reality. A hologram is a projection of light that forms the appearance of a three-dimensional object. Dreams are natural holograms, but so is physical reality.
You create your reality by what you believe, think and feel.
45

years of research goes into every publication
---
The mind and five senses project what you believe to be true
---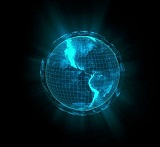 Mind can and does form matter and your thoughts create your reality despite what anyone tries to tell you to the contrary.
Because our thoughts create our reality, the thought that our thoughts do not create our reality creates our reality. Not only are our beliefs projected into events holographically, but they also filter our perception, which is why people are always convinced they are right. Our civilization is hypnotized by the strong belief that our thoughts do not create reality. But…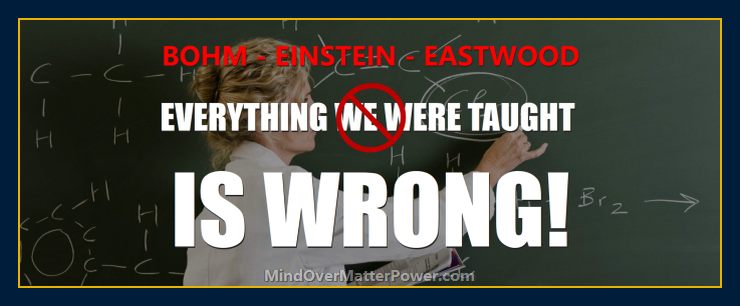 Click above to learn more
QUANTUM PHYSICS MIND-BRAIN MODEL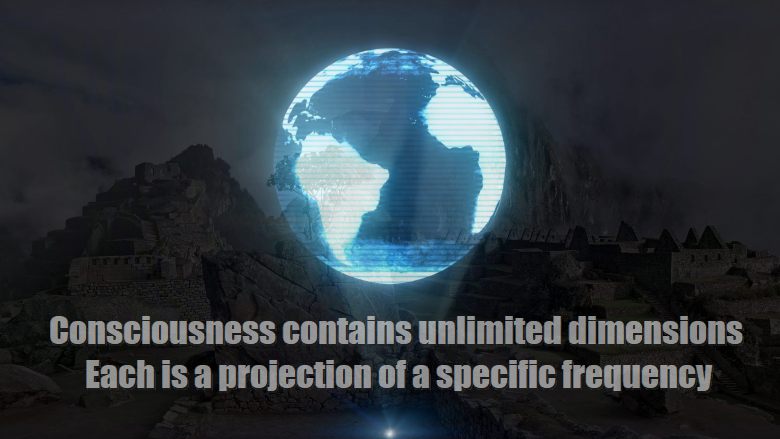 It is only when we realize that we are projecting our reality that we are truly free to create what we want with relative ease. And unless we base our beliefs and methods of achieving goals on the facts rather than anything else, we are likely to experience snags and gruelingly tough times in our future. Each belief we hold has its own set of facts and its own opinion, but it has its own tendencies also, a set of likely outcomes or succeeding future events.
"Our civilization must be based on a single scientific paradigm everyone can agree on in order to heal division and function properly.
"But it has to be the right science"
— William Eastwood
Bohm's paradigm eliminates contradictions between science and personal human experience
---
Our traditional science tells us that a person's purpose is no more than to procreate to ensure the survival of our species — but many people have spiritual experiences that reveal there is far more meaning and purpose to a person's life — interpreted through their belief system.
Bohm's paradigm says we have an inner reality that forms this world and thus can include personal spiritual experiences and the possibility of thoughts creating reality — experiences which when interpreted through Bohm's
The right science (also called Internal Science)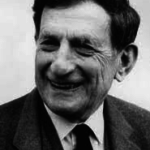 A good science
---
This is a good science that empowers the individual. It can bring us a future of unimaginable beauty. There are possibilities for the human race beyond our current world problems. We need to be aware of what we are aiming for. We must hold the goal in steady focus in order to prevail.
The problems we face in the world today are symptoms. If we do not solve the underlying problem and change the world's thinking, additional corrupt players in politics, climate change and existential problems will continue to besiege us.
The science we are following — materialism — is NOT working. Bohm's science will solve the world's problems.
Why wasn't this science more widely accepted into the mainstream?
---
We apply the science here to solve world problems and to help people improve their lives, achieve goals and create their dreams.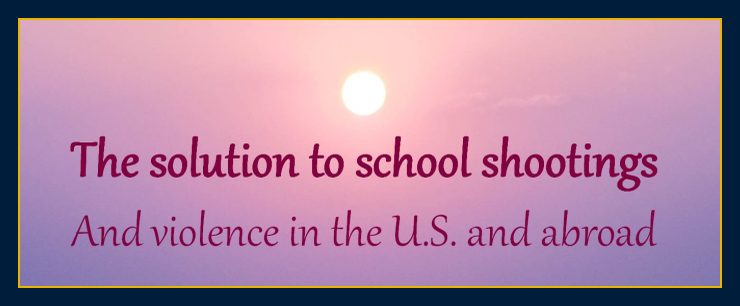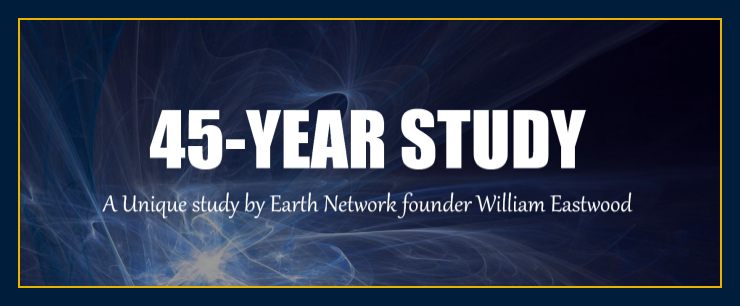 My unique journey has led me to profound solutions that are easy to apply. As a result of my 45-year study, I have created a number of books and a free platform for those who cannot afford the books to help them to solve their problems, achieve their goals and dreams, and to solve world problems based on the new science. My system of application of the scientific principles is very simple and easy to apply and is in every book I have published.
"The Solution…," "The Holographic Universe," and Earth Network would not have been created had I not taken a unique path in my life. "The Solution…" was the first, and most extensive work, going right to the heart of the matter of what must change and why.,
At any time, matter can be completely changed by the activation of conscious thought. Your environment is a product of your thoughts and feelings. By projecting the specific thoughts and feelings that embody your desires you can immediately being a process of change. You are in control of your experience.
45

years of research goes into every book
YOU ARE A BEAUTIFUL PERSON
---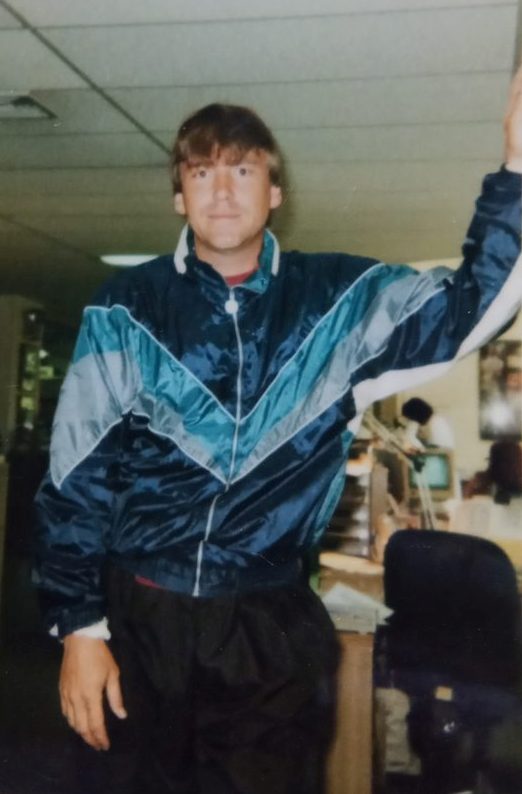 Holographic reality: Events are a projection of your mind. ThoughtsCreateMatter.com
A new science and philosophy of life. ThoughtsCreateMatter.com
Exactly how thoughts create reality. MindFormsMatter.com
The world is your creation; you can have anything you want.  MindOverMatterPower.com
Secret Wisdom Books by William Eastwood. Lulu.com
Say thanks
---
Say thanks with a book order so that I can continue to bring this information to you.
"If you do good things, good things will happen to you."
(Like finding a treasure at the exact moment he made that statement at age seven?)
By purchasing through Lulu.com (above) you get these books DIRECTLY FROM THE MANUFACTURER and cut out the middleman! — most

Your Mind, Brain & 5 Senses Project Reality: The Holomovement & Holographic Universe
---
© Copyright 2020, 2021, 2022, by: William Eastwood.
William Eastwood is an international political influencer
A self-made author of over 20 books.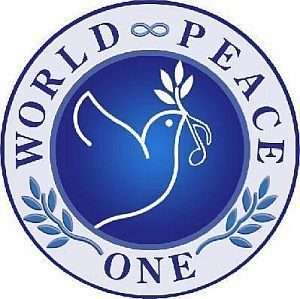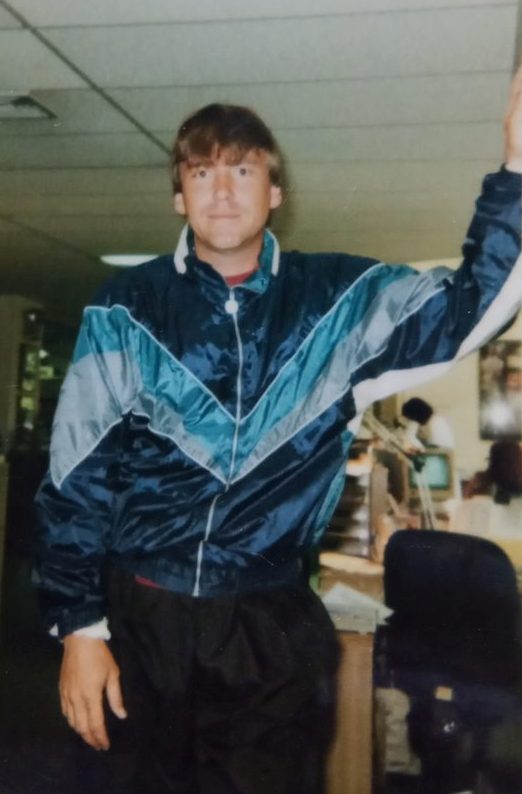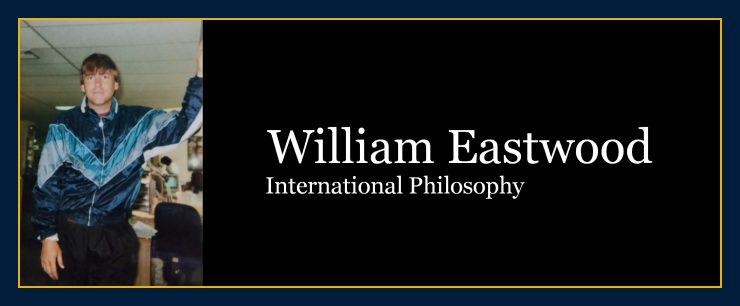 The full time-line and history of William Eastwood and his work
---
This is the most complete account on all five websites.
A philosophy that works LIKE MAGIC!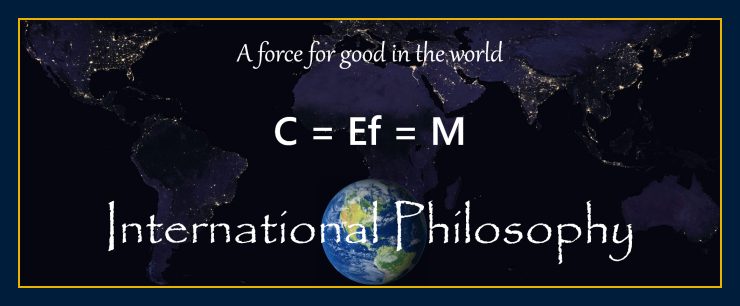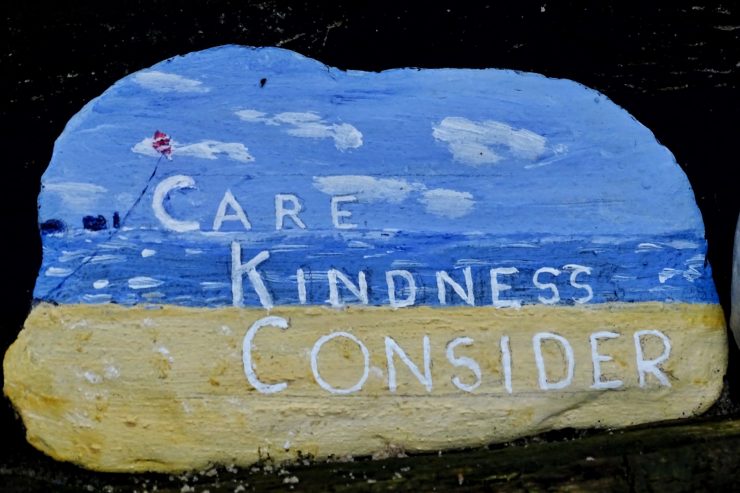 There are a lot of things that traditional science cannot explain that can be understood through the lens of Internal Science.
My literary agent in New York says that most people in the world today are unintelligent, and that only a sliver of intellectuals and professors are capable of understanding. I beg to differ. I explain Internal Science in ways people can understand.
---
Categories: Your mind & Brain project reality, The 5 senses project specific aspects of the holomovement, Holographic universe theory, The new science revamping our understanding of reality, Thoughts create matter, Mind over matter facts, Mind over matter is real. Click on our site and books to learn more.
Your Mind, Brain & 5 Senses Project Reality: The Holomovement & Holographic Universe
We are given the ultimate gift: What we believe we create. Knowing this immediately weakens the problems we may be dealing with in our life. Recognizing the power and integrity of the self is often all it takes to change your destiny.
The intensity that determines manifestation is a factor of conviction, emotion and expectation. Vivid thoughts, belief and emotions are the bedrock on which physical events are formed and not the other way around.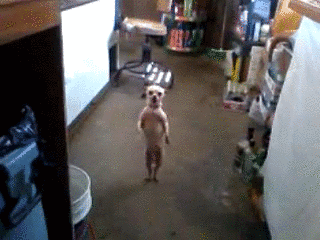 The concepts conveyed in this website are within these books.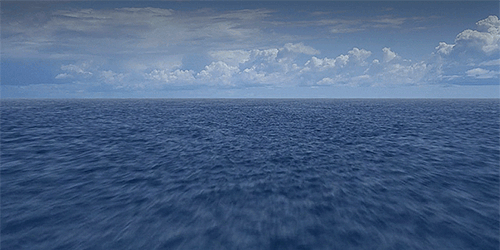 www.MindOverMatterPower.com