---

Mind Over Matter Magic Law of Attraction: A Scientific Guidebook for Manifesting Your Dreams
---
What is the mind over matter magic law of attraction?
What is the scientific guidebook for manifesting your dreams?
Why would I want to get it?
I will answer these questions now.
What is the mind over matter magic law of attraction?
---
The mind over matter magic law of attraction is, or law of attraction, is the magical quality within you that attracts what you think about like a magnet attracts iron. Whatever you think about most is attracted to you. Focus on your greatest desire and you will draw it to you. You will also draw whatever you need to manifest what you are focused on.
Your positive focus on what you want will also repel thoughts about what you do not want. This is how you create what you want in life.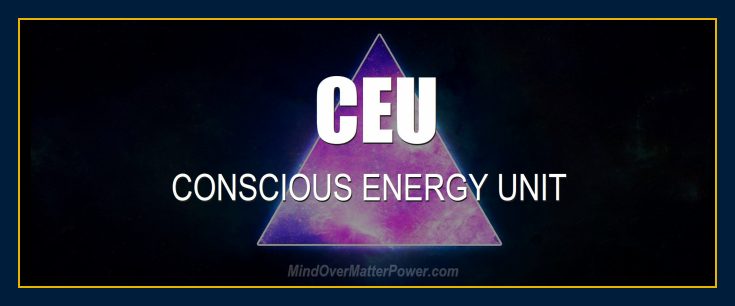 Contrary thoughts, fears, negativity and other subjective actions can diminish your ability to attract what you want. Intent and desire play a role, but different rules apply than what we are used to.
In physical life we go to places where we want to be by walking, car or plane. When attracting by the magical law of attraction we move the mind rather than the body. We draw what we want to us or we create places from the magical substance that forms all realities. A different set of rules apply when manipulating reality, creating and going places in inner subjective reality. In all but physical reality, the mind is the primary mode of transportation. This is how it has always been and always will be. Although there is a similarity to how we maneuver in physical reality, and this is valuable to learn.
The "Manifesting Power Book" conveys a different set of facts that what we were taught.
45

William Eastwood's 45-years of research brings you everything you ever wanted!
MANIFESTING POWER BOOK
---
Click above to learn more
CONSCIOUSNESS IS A STATE OF MATTER: MIT
What is the scientific guidebook for manifesting your dreams?
---
The scientific guidebook for manifesting your dreams is an eBook that teaches you how to manifest what you want from an understorted advanced perspective. If you learn manifesting from other books you always end up having to relearn everything in the more accurate paradigm of simultaneous time. Why learn what you have to unlearn? Get this book instead. It is my most advanced book teaching you how to use the magic law of attraction and nonlinear thinking for the most powerful manifesting humans are capable of.
It is based on a new form of science rather than classical physics.
Mind over matter magic law of attraction. Scientific guidebook for manifesting your dreams.
45

William Eastwood's 45-years of research brings you everything you ever wanted!
MANIFESTING POWER BOOK
---
Click above to learn more
How thoughts create matter
---
Thoughts are energy and energy cannot be destroyed. Thoughts create Consciousness Energy Units (CEUs). Like seeds, CEUs possess their own impetus for growth and materialization. CEUs continue to exist and pass through inner levels of consciousness to create pre-matter within and below the subconscious.
On the deepest level, CEUs activate a universal algorithm that exists in all consciousness. When sufficient energy is accumulated, CEUs form into matter according to the pattern your originating thought-forms have imbued them with. This process is as natural as water turning into ice.
In scientific terms, after you have a thought it will activate a natural algorithm that exists within all Conscious Energy Units (CEUs). The algorithm creates the holographic equivalent of the unique properties of the thought, visualization or emotional pattern you have imbued it with when thinking it. That pattern contains a natural impetus and will attempt to replicate itself in all possible ways, such as in the alteration of an event, such as a positive emotion modifying a dreaded encounter, or by producing a brand-new physical event in which desires can be expressed and experienced.
Scroll down to continue reading article.
Mind over matter magic law of attraction. Scientific guidebook for manifesting your dreams.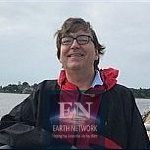 Nothing is impossible. Do not add an extra step when manifesting. Go directly to what you want. Do not make your dreams contingent on anything else that you think needs to happen before you can have your desire.
What you need to know is that the electrons that form seemingly solid objects are also ongoing projections―energy of nonphysical origin beaming into time-space. Objects are actions. If you could stop the projection of matter in the same way you turn off a light with a switch, your physical body and environment would vanish.
The truth is that the events unfolding around you are projections shaped by your beliefs, thoughts and emotions. Your beliefs create continuity, not physical matter, because physical matter does not create anything. Past states of living systems do not create anything, only consciousness creates matter.
The world you live in is the one you are creating according to your thoughts. We project our beliefs onto the screen of life and then are forced to live within the manifestation of our belief system. If there are elements within your life that you dislike, change your thoughts in that area and those elements will change.
I explain how in the book.
Whenever you find yourself in difficult circumstances or struggling with negative thinking, ascend in your thinking to the highest level of thought and inspiration. When you are highly inspired by a dream of yours, or if a thought of a person you love, a favorite something in your environment or an imagined future elevates your mood, you will see clearly and find what you need. This is because highly positive states of mind clarify thinking and create a series of actions leading to positive probabilities.
If you have a lot of doubts or disturbing experiences you think will interfere with your ability to attract and manifest what you want, tell yourself none of that matters, that you will create what you want in life despite all of that. As you speak of, affirm and imagine what you want regardless of previous thoughts or moods, so you can create what you want regardless of what has gone before. The past does not create the present, you current beliefs, thoughts and emotions do.
Beliefs are tools. Affirm whatever you need to affirm to get the results you are looking for.
Although this book is based on the most advanced principles, it is easy to understand.
Quantum mechanics deals with facts, plain and simple, yet as a civilization we still do not base self-improvement on these facts.  This book does.
---
"Everything we call real is made of things that cannot be regarded as real. If quantum mechanics hasn't profoundly shocked you yet, you don't understand it well enough."
― Neils Bohr, Nobel Prize winner father of quantum mechanics.
---
Scientists have used quantum mechanics to develop advanced technology, yet as a society we have not yet employed those same facts to generate a new and more factual psychology. It is time to do so.
This book is based on or in agreement with the findings of quantum mechanics. The concepts presented to you in this book are thus much more accurate and powerful than current psychology and standard self-help methods of achievement.
Quantum tunneling psychology, for example, reveals that consciousness is not restricted by the laws of classical physics. You mind can permeate any seeming barrier.
45

William Eastwood's 45-years of research brings you everything you ever wanted!
MANIFESTING POWER BOOK
---
Click above to learn more
QUANTUM TUNNELING NON-CLASSICAL EFFECT
How to start every day right
---
Read this when you want to learn how to get the day off right.
As you wake up, if you feel any sense of anxiety or loss, get rid of it immediately.
Before you even go to sleep in the evening fill your mind with thoughts of all that you have accomplished recently. Leave a powerful book on the table next to you are make your own.
Protect yourself. Create a list of everything positive that is currently happening in your life, a list of what you appreciate, some of your favorite metaphysical principles, affirmation or whatever you know will generate a reaction and a jolt of positive energy when you read it. That way, if upon waking up you cannot get your mind off an uncomfortable emotion or train of thought, you have something to read that will take your mind off it.
When you wake up remove any negative feelings immediately. If you neglect to do this and go with whatever seems to be going wrong in your life, then you are going to create more of whatever you are dreading. You are setting the precedent for the day's events.
Here is what you do. Go get a little bit of coffee, some vitamins or whatever it is that can help put you in a positive state of mind. As soon as you feel good start saying simple affirmation you have preselected. If you start doing affirmations immediately you will set the mood for the entire the day.
Reading something positive immediately upon wakening always works to insure success. Even if I are not in the mood, pick up a notebook with affirmations or some positive concepts and read that material. This gives your mind something to work on—to create and manifest for you.
When you are thinking about possibilities and manifesting what you want first thing in the morning, it changes everything. It puts the day in a whole new light.
Is very important to find the right triggering material. It can be an activity combined with music combined with whatever floats your boat. It simply has to lift your energy and put your spirit into a high place.
I include paradise videos on my affirmation pages on each of my four websites. This enables me to pick up my phone, take a quick look at the video and read some affirmations. Often that is all it takes to manifest your dreams in life.
Right before I go to sleep is another powerful time to think about your goals. Even if I am in the north, there is nothing like a virtual walk on Maui before going to sleep and first thing when I wake up.
45

EASTWOOD
45 years of research goes into every book
What are you going to do to change your life?
---
So again, review vivid and stimulating material or activities right before you go to sleep and first thing in the morning and you are almost guaranteed to change your life rather immediately. By immediately, I mean within a few days your energy will change and you will feel it. When your overall feeling tone changes then big changes are in store.
This works so well that you have to be on guard on flipping back into your old feelings, which is often easy to do. We just get lazy and we decide on the familiar without even thinking about it.
According to Albert Einstein's colleague David Bohm, the mind projects the events we then perceive, but before Bohm even introduced "Wholeness and the Implicate Order" in 1980, Eastwood was testing the principle to help people achieve goals and solve world problems.
Now
---
"When I was very young I discovered a fantastic way of thinking about reality that can solve world problems and help people achieve their dreams. And so now I am an author of books designed to help people use that wisdom to achieve anything they want."
— William Eastwood
"I spent over 45 years researching the ability of this scientific paradigm to help people achieve their goals and to solve world problems. It was startlingly effective. The only problems I experienced came for people and institutions whose beliefs were threatened by the new ideas I was studying.
"I AM GOING TO HELP PEOPLE AND HELP THE WORLD—THAT'S MY MISSION
"What I discovered early in life led me to a whole new way of thinking that I believe can change the world for the better. My specialty is system of application based on my own and David Bohm's science. This way of looking at the world and achieving goals can release individual potential and can bring humanity to a new level."
Scientific synchronicity and personal power from a 45-year study.
As far as we know, neither Albert Einstein or physicist David Bohm worked with a professor from one of the world's top ten universities at age 13, but Eastwood did.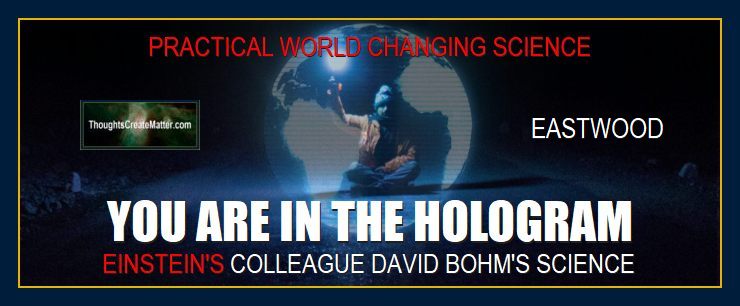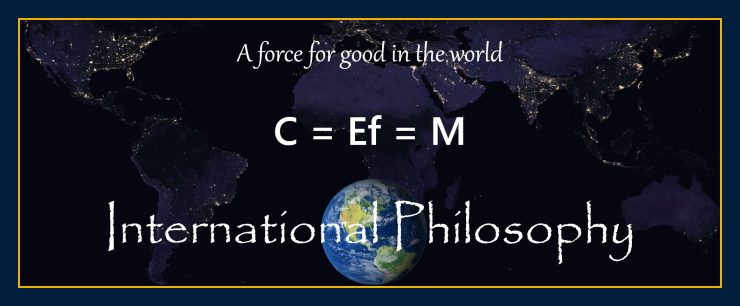 The cause of problems in the U.S. is the same cause of the Putin terror war. The reason why democracies are failing worldwide is because we have missed the science that holds that answer to prevent the actual collapse of civilization itself. Had Albert Einstein been successful defending physicist David Bohm in 1949, this scientific paradigm may have replaced physicalism as our world's accepted science. Documentation Princeton University.
Eastwood's ancestors include two kings of England
---
"That," he says, "is not important.
"What we are doing now is far more significant. A long time ago one of my ancestors signed the Magna Carta, and another founded the capital of the constitution state in America, but that is nothing compared to what we are accomplishing now."
A world without borders
---
.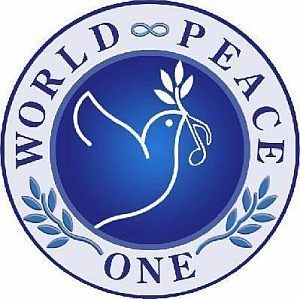 A scientific paradigm originally introduced by Albert Einstein's colleague is now being applied to stop Putin from doing further damage to nations, to protect people globally and to get grain to those in need. We can and are addressing all issues with this application.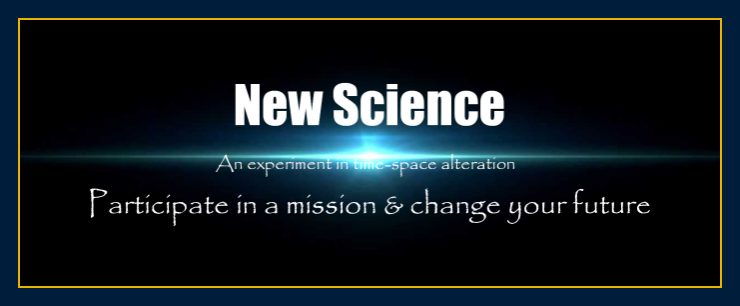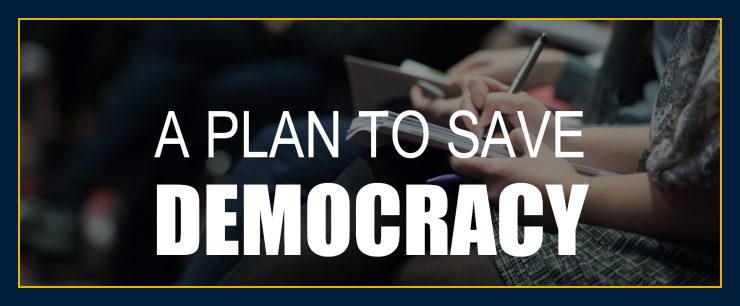 45

William Eastwood's 45-years of research brings you everything you ever wanted!
Become powerful.
Create wealth.
Manifest your dreams.
The most generous advice.
The most experience.
Create anything you want LIKE MAGIC
---
Click on our affirmation page once or twice a day, or as time allows when it is convenient for you to do so. It is the best habit you can possibly develop if you want your life to work.
By taking a few seconds to read through affirmations, instantaneous connections are made to your best memories and most powerful experiences on a subconscious level. This allows for positive energy and ideas to enter your consciousness and find a way to change your state of mind, increase your enthusiasm, and motivate you and change your circumstances for the better. Just reading lists of affirmations daily can make a huge difference in your life, keeping you positive, strong, on-track to your goals, balanced and consistent. Most importantly, positive thoughts — focused on in specific ways — will manifest desirable changes in your life. I am providing you with a path to success like nothing you have ever experienced before.
Your life is a projection of the life-force within inner levels of your being we reach with certain affirmations. This is living energy that does your will. This is not a frivolous activity, rather, it is the most logical and direct path to eliminating blocks and achieving your goals. In the same way that good food helps your body, these affirmations give you life-force substance that begins building events in the direction you choose. It's how you control and direct your life, and in this case for the better.
If you follow my advice and apply these processes correctly, you absolutely will transform your life like magic.
Create anything you want LIKE MAGIC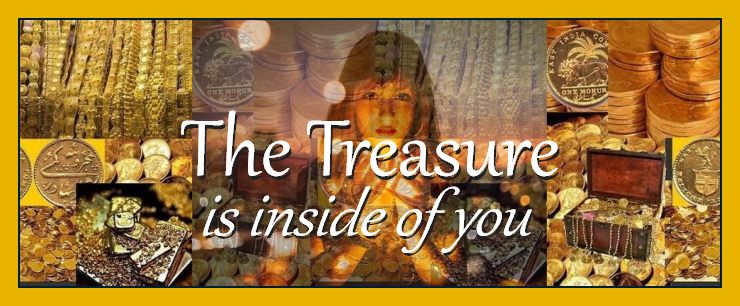 Create anything you want LIKE MAGIC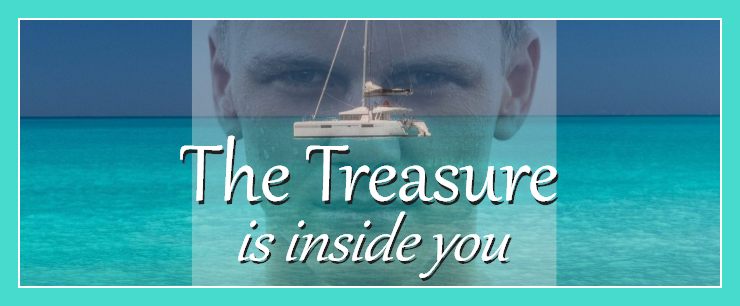 A philosophy that works like MAGIC!

Click on the spinning globe at the top of any page to go to the daily affirmation post.
45

William Eastwood's 45-years of research brings you everything you ever wanted!
Advanced scientific audiobook — just listen and your subconscious will create what you tell it you want!
NEW RELEASE AUDIO BOOK BY WILLIAM EASTWOOD
Based on the advanced scientific paradigm of Albert Einstein's colleague, David Bohm and "The Solution to All of Humanity's Problems..."
"I WILL TELL YOU HOW YOU CAN CREATE ANYTHING YOU WANT"
---
Click image for available William Eastwood books
By purchasing through our trusted book manufacturer (Lulu.com) you get these books DIRECTLY FROM THE MANUFACTURER.
Mind Over Matter Magic Law of Attraction: A Scientific Guidebook for Manifesting Your Dreams
© Copyright 2020, 2021, 2022, By: William Eastwood.
Introduction: Einstein, Bohm and Eastwood. ThoughtsFormMatter.com
Overview of the science. ThoughtsCreateMatter.com
C = Ef = M  ThoughtsCreateMatter.com
Holographic reality: Events are a projection of your mind. ThoughtsCreateMatter.com
A new science and philosophy of life. ThoughtsCreateMatter.com
Why science and religion told us our thoughts do not create our reality. MindFormsMatter.com
There are no solid particles. MindFormsMatter.com
Exactly how thoughts create reality. MindFormsMatter.com
Secrets of the universe unveiled — Creation is continuous. ThoughtsFormMatter.com
The Altruistic Movement. ThoughtsFormMatter.com
The New Enlightenment. MindFormsMatter.com
The world is your creation; you can have anything you want.  MindOverMatterPower.com
Eastwood: Universal author and free international philosophy; lineage, true story, interview documentation. ThoughtsCreateMatter.com
An  Einstein-Rosen Bridge has been opened! Time travel Colorado & what it has revealed about our future. ThoughtsCreateMatter.com
Secret Wisdom Books by William Eastwood. Lulu.com
Four FREE Earth Network websites with over 100 articles
---
FOUR SCIENTIFIC EDUCATIONAL SITES — ONE PHILOSOPHY
A singleAMAZING philosophy!
100's of articles!
4 EN websites!
They are meant to be used together.
Click between them!
45

EASTWOOD
45 years of research goes into every book
Earth Network: Founder William Eastwood brings you...
William Eastwood shares future probabilities for the human race.
Our multi-site reference articles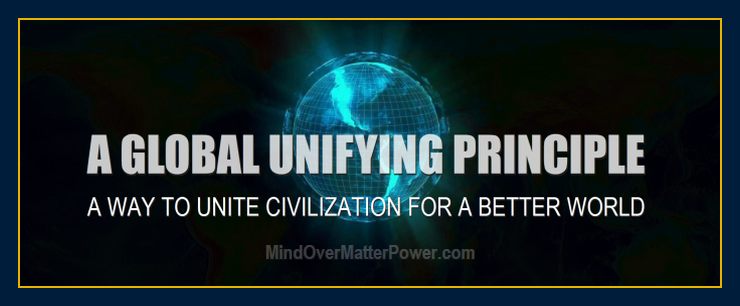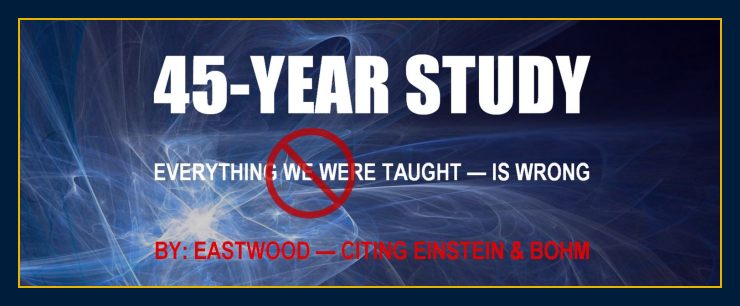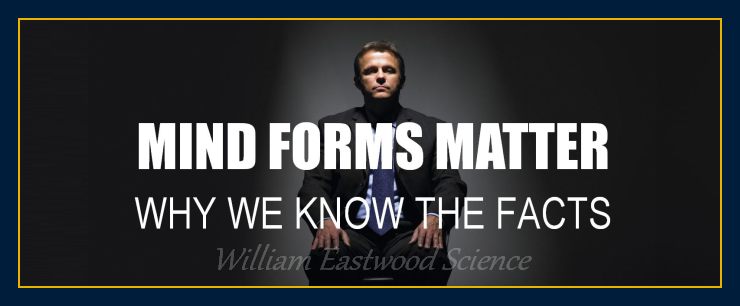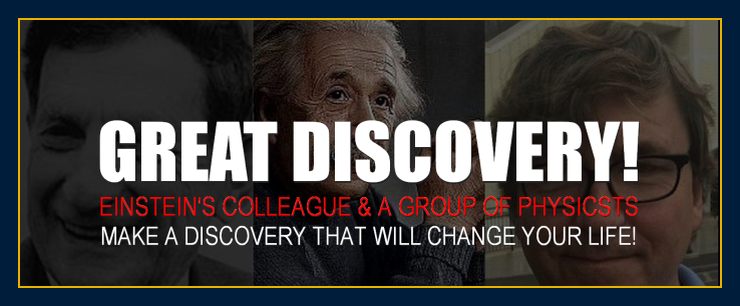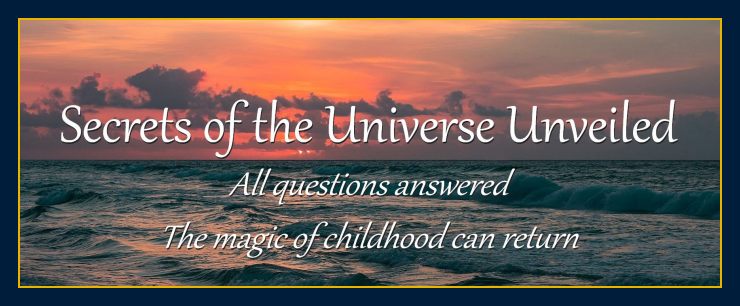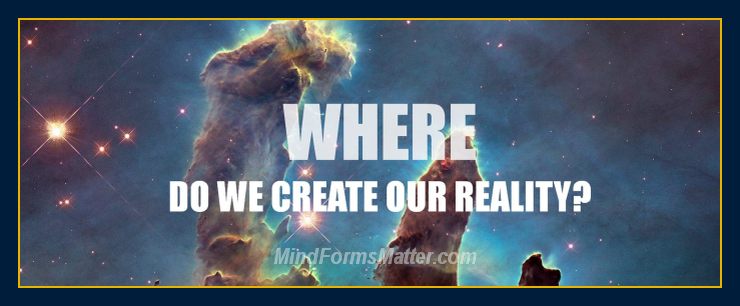 While the new theories are often attacked by holdouts, those who argue against the new findings cannot answer basic questions about the nature of reality.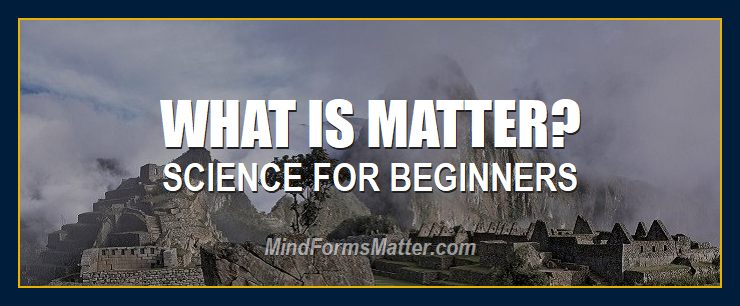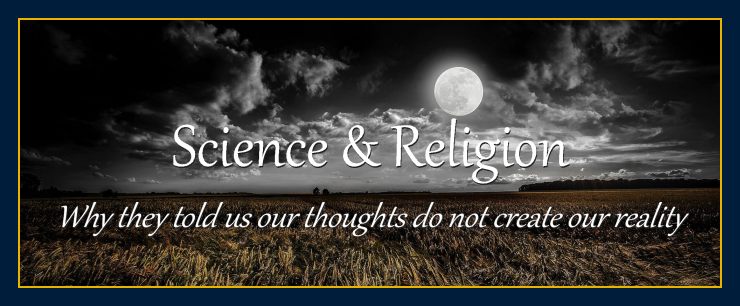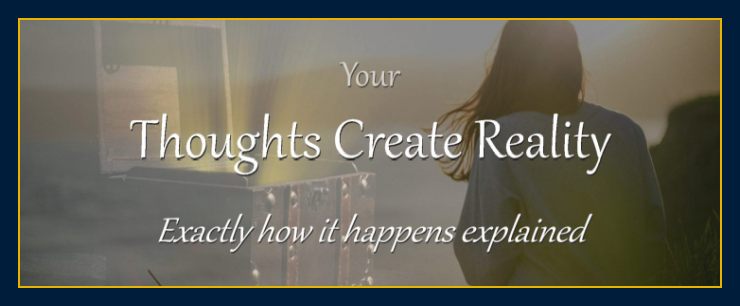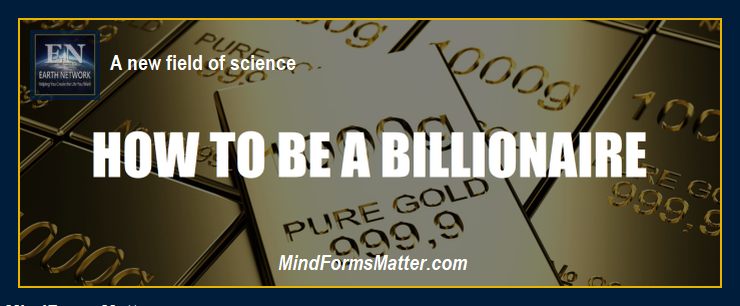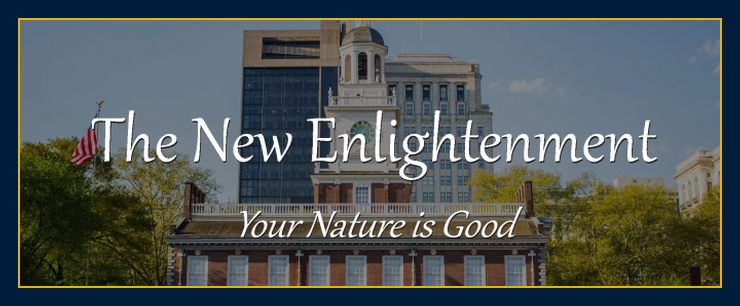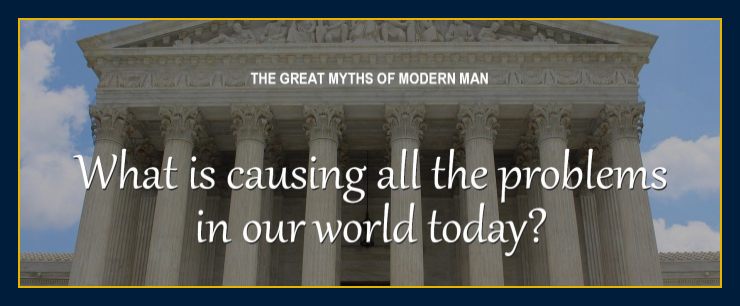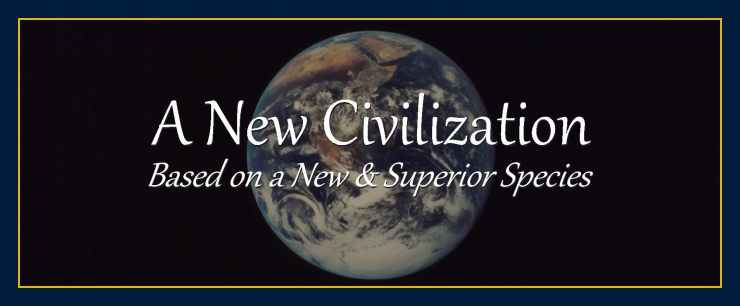 Click on the spinning globe at the top of any page to go to the day's affirmation page.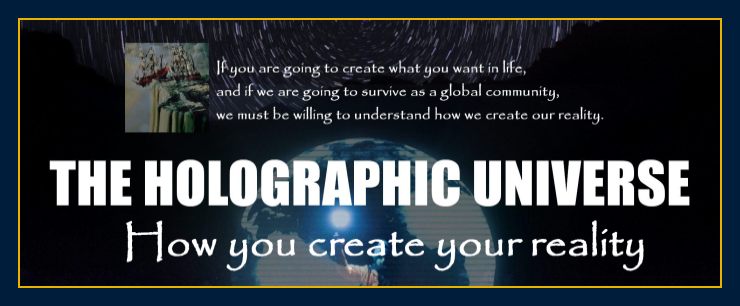 An original film.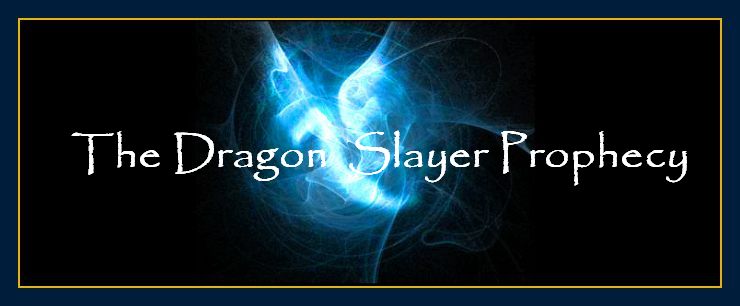 William Eastwood at age seven.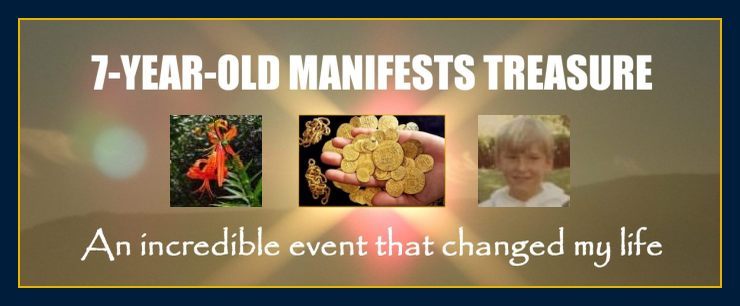 Stand for integrity and truth and we can create a new kind of civilization.
GLOBAL CONFLICT RESOLUTION
We are not just complaining.
We are not strictly theoretical.
We are engaged.
We are solving world problems.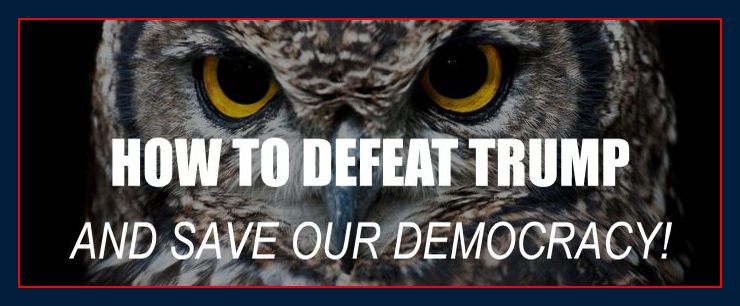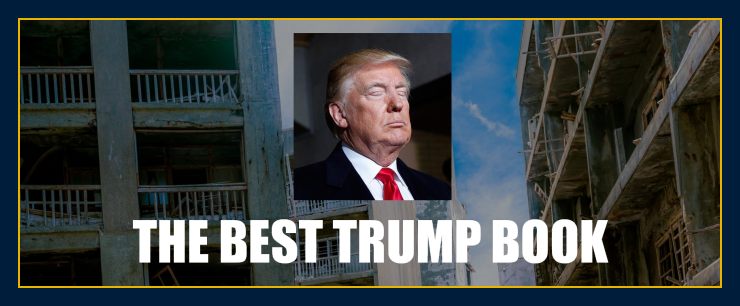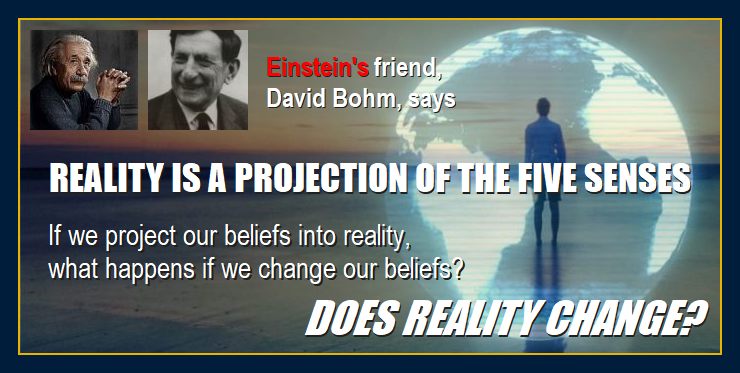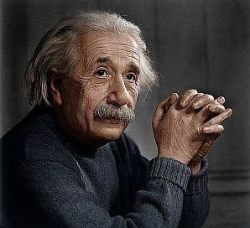 "Reality is merely an illusion, albeit a very persistent one."
― Albert Einstein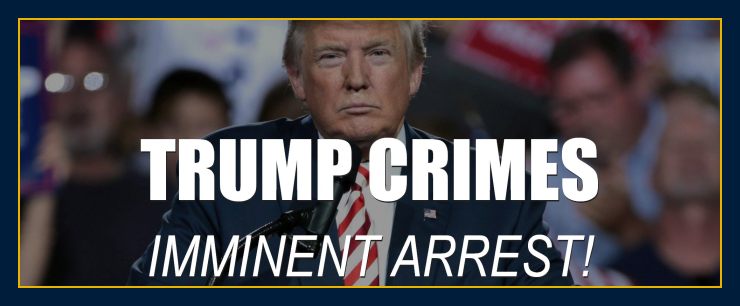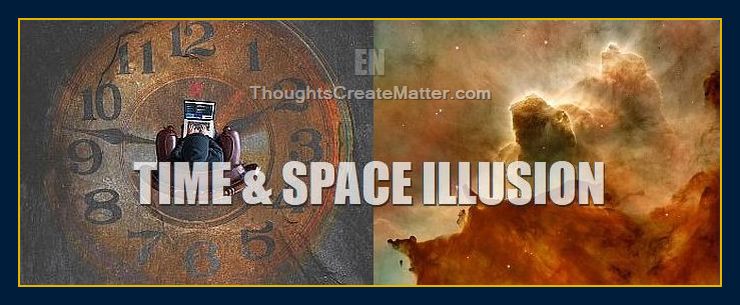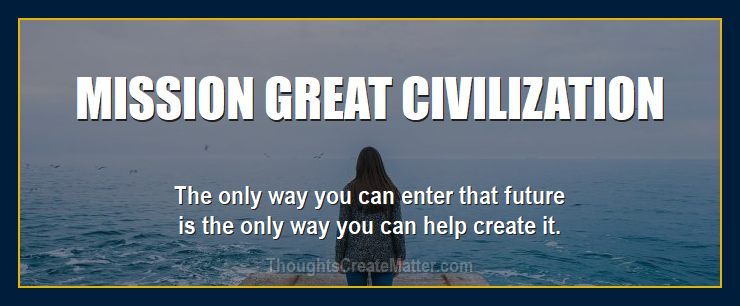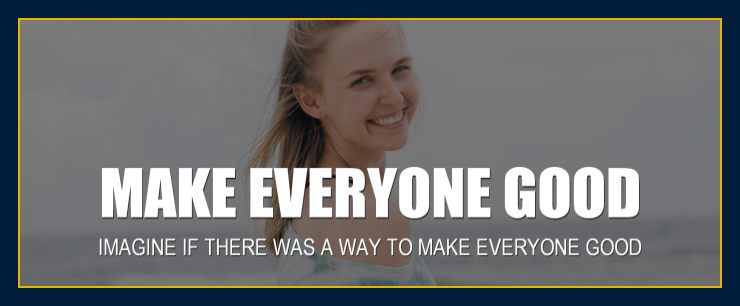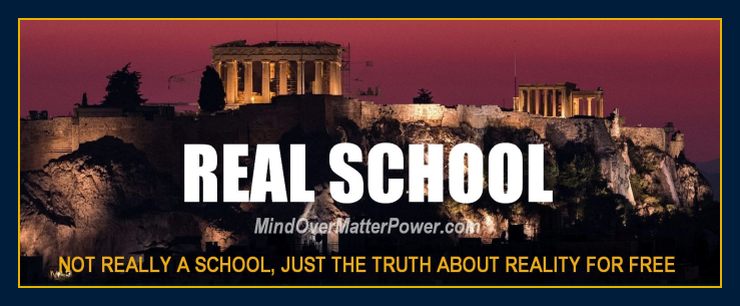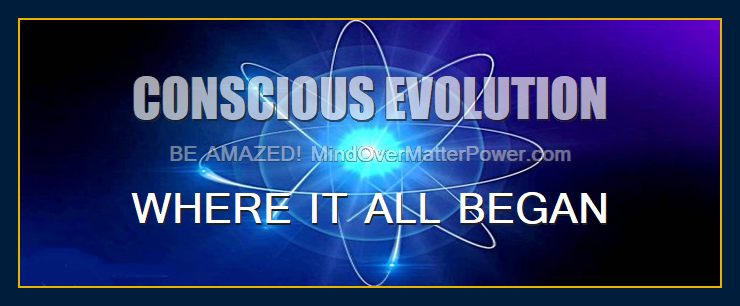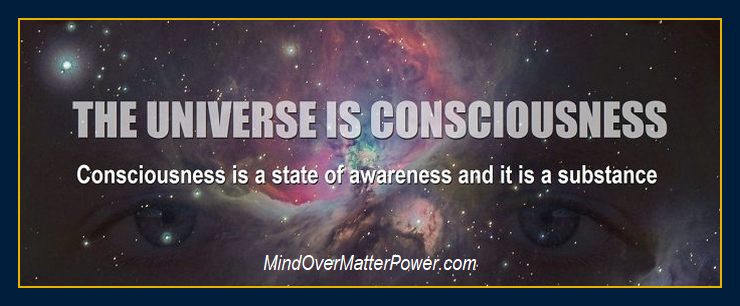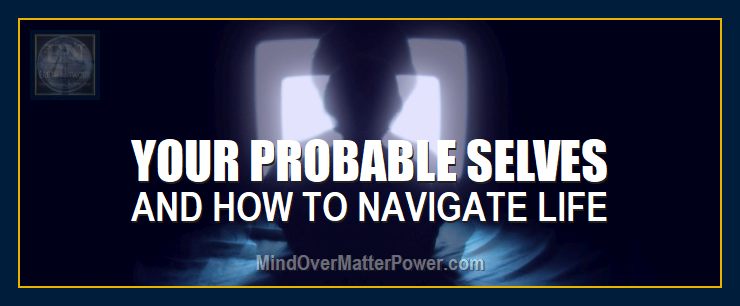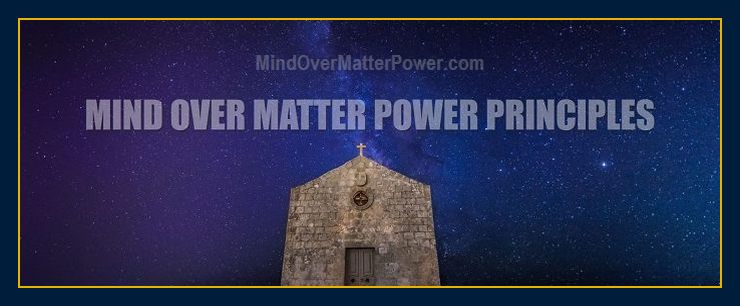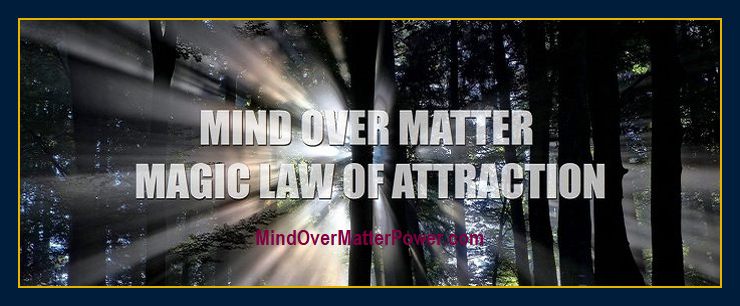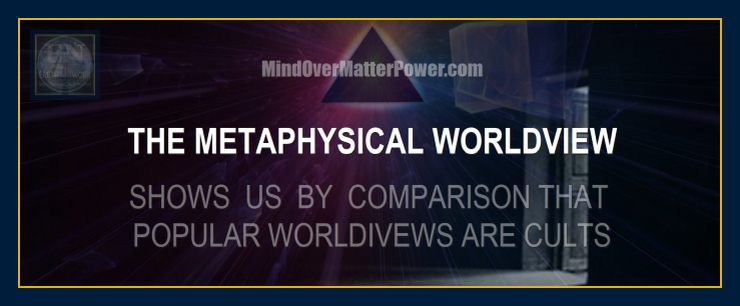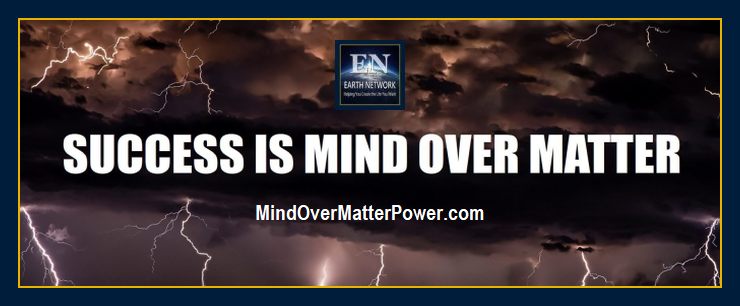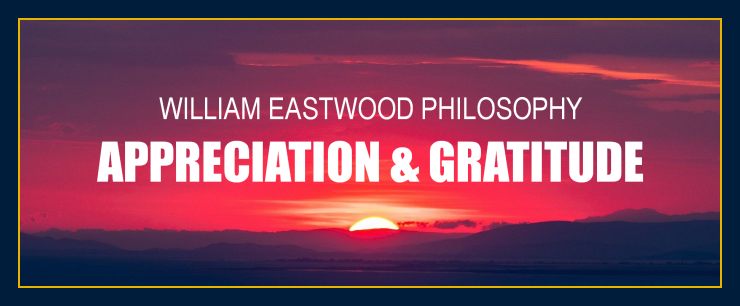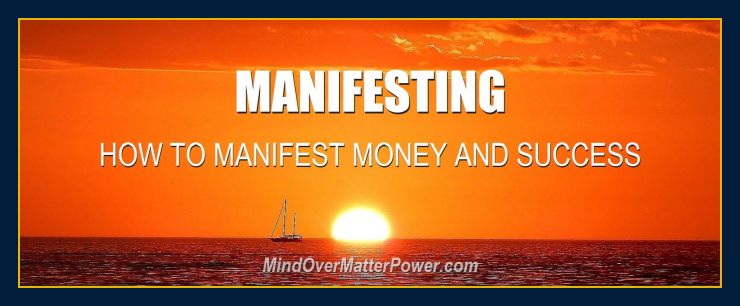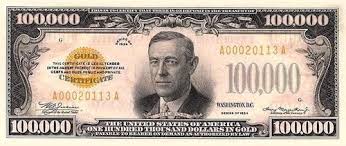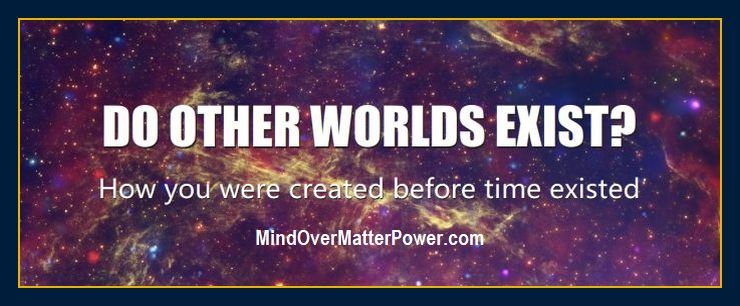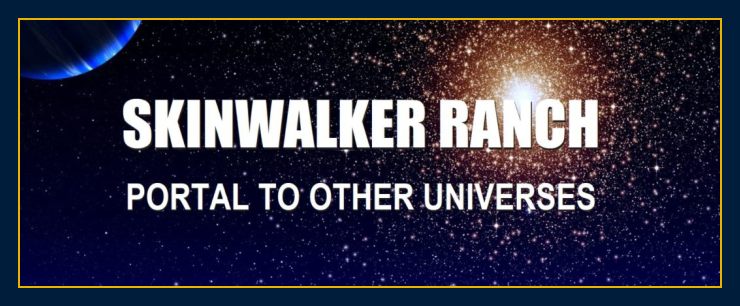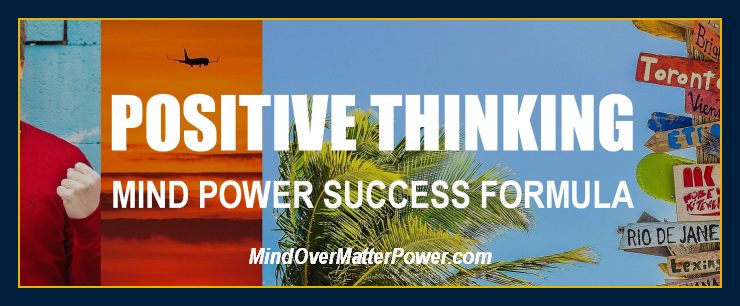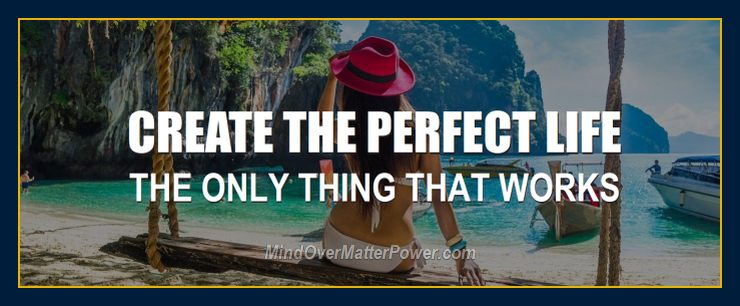 .
Additional articles on top menu.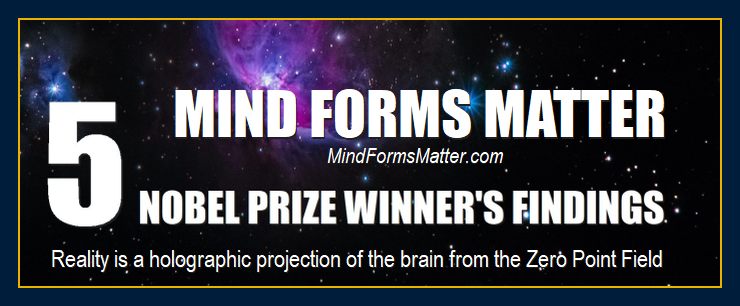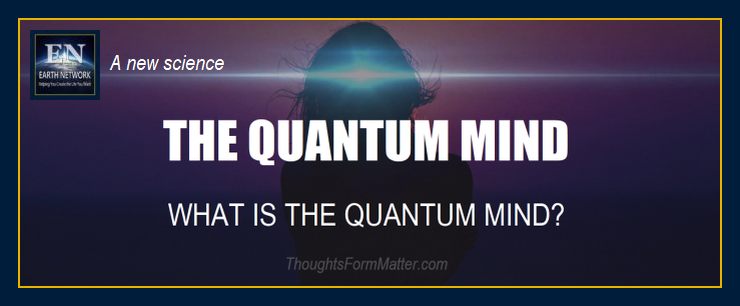 Our books allow you to make money and create  prosperity regardless of the economy or what is going on in the world around you.
The existence of probabilities is what gives you your sense of free will
---
Every time you exercise your free will you are choosing between probabilities. The famous double slit experiment in physics reveals that all paths we can take are taken, yet we can only observe one at a time.
The double slit experiment shows that an electron will take multiple paths to traverse a path from point A to point B. However, only one outcome can be physically observed.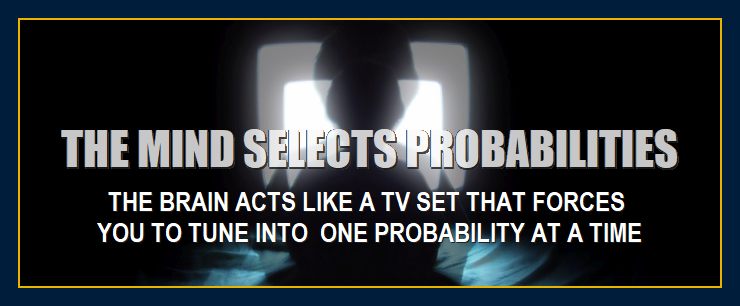 When a scientist observes "an electron," it collapses from all possible positions which the electron could occupy to a single position.
Those probable states of the electron do exist in what I call the field of probabilities. From our perspective the infinite probable paths of electrons and events are non-physical probabilities. However, from the position of a probable self (who is physical in his/her reality) you or I would be a probable self.
Learn how you can choose the most desirable probability in which anything you want in life can be created.
If you decide on doing something you know you are very good at but have not done much of, like pursuing a hobby you have neglected, you may notice that you learn very fast. This is because in another probability you have already developed the skill.
We draw skill and knowledge from probabilities all the time. I have lived my entire time on earth accordingly. We juggle probabilities every day as we make decisions and weave in and out of probabilities.
This knowledge offers us the key to manifesting anything, be it a desired skill, situation, condition, event or object.
Quantum physics is the study of life, and it is extremely simple when we look at it this way. Without the existence of probabilities, we would have no sense of free will.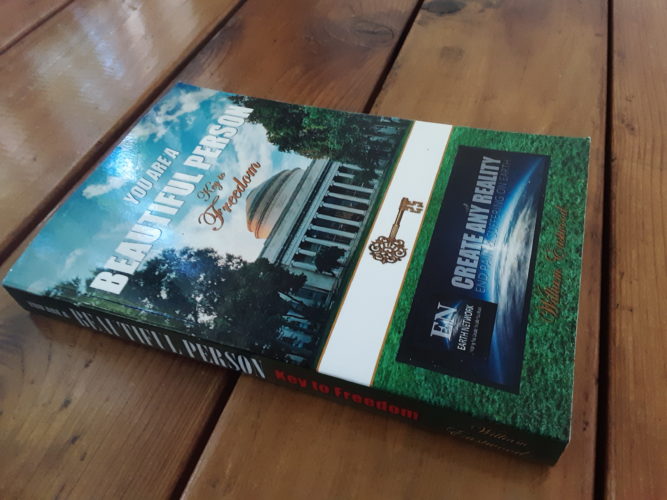 By purchasing through Lulu.com (above) you get these books DIRECTLY FROM THE MANUFACTURER and cut out the middleman! — most reliable source — fastest delivery — lowest price.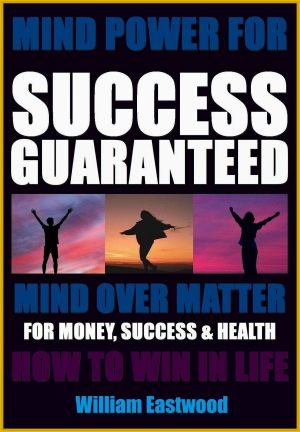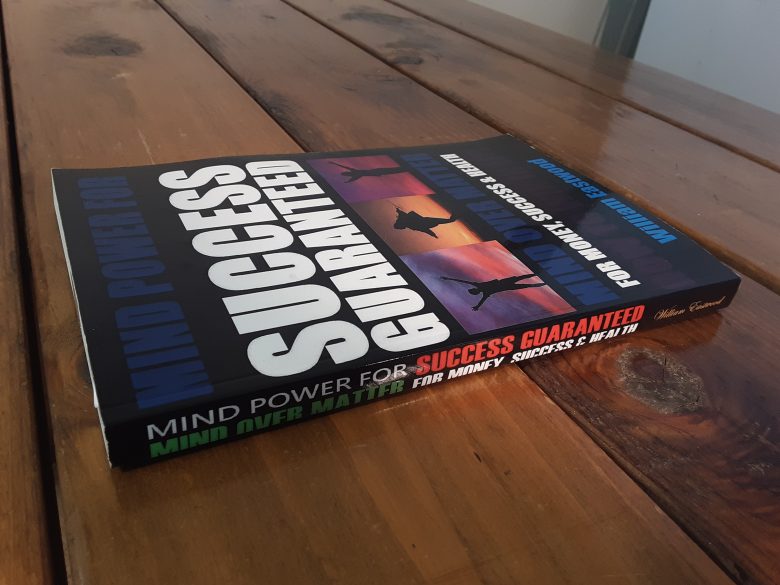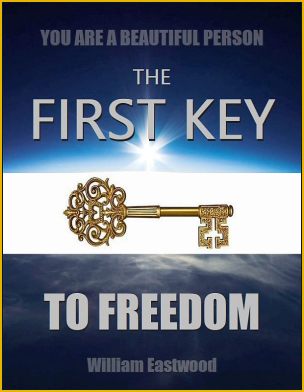 Open to any page, read a line, and it will change your whole day.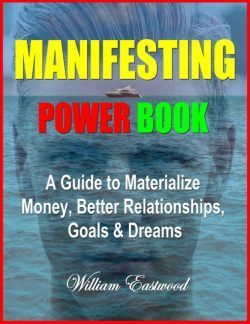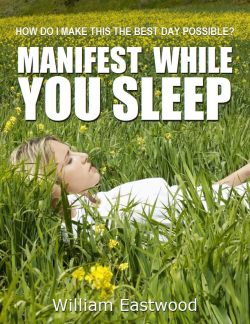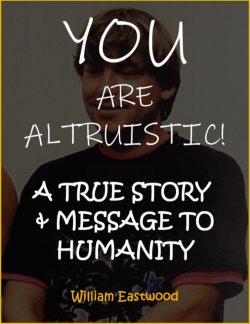 [/su_animate]
---
Click below for ThoughtsCreateMatter.com home page.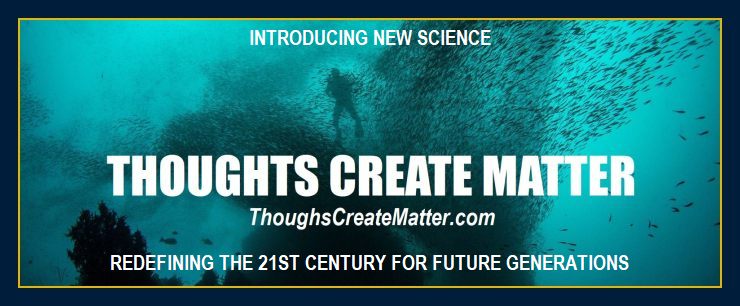 MIND OVER MATTER POWER
Get the facts from the best sites
How Your Thoughts Create Matter & Your Reality
I highly recommend thoughtscreatematter.com because it has one of the best scientific explanations, quantum mechanics and is easy reading for just about anyone.
Recommended website: Thoughts Create Matter
---
Categories: Mind over matter, Magic manifesting, Law of attraction, Scientific manifesting guidebook, Manifesting your dreams, Little magic mind over matter manifesting book, How mind forms matter, Does mind form matter, Mind over matter facts, Mind over matter books, Mind over matter manifesting books, Advanced manifesting principles. Click on our site to learn more
Mind Over Matter Magic Law of Attraction: A Scientific Guidebook for Manifesting Your Dreams
The concepts conveyed in this website are within these books.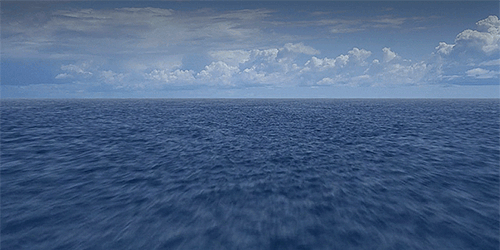 www.MindOverMatterPower.com