---
Mind Over Matter: Facts, Proof, Science & Evidence: Power & Knowledge
---
What are mind over matter facts?
Do you have proof or evidence of mind over matter?
What mind over matter science and knowledge can give me power?
I will answer these questions now.
EINSTEIN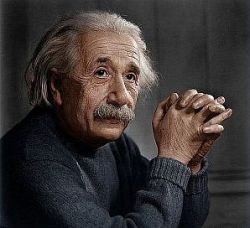 "The only thing that interferes with my learning is my education."
― Albert Einstein
A new picture of reality has emerged since Einstein published his theory of relativity in 1905. Quantum mechanics has proven elements of classical physics to be incorrect.
While the new theories are often attacked by holdouts, those who argue against the new findings cannot answer basic questions about the nature of reality.
We give you the answers and a complete, tested philosophy of application that enables you to be more effective in life. Conventional methods of achieving goals do not work as well because they are based on myths.
Click above to learn more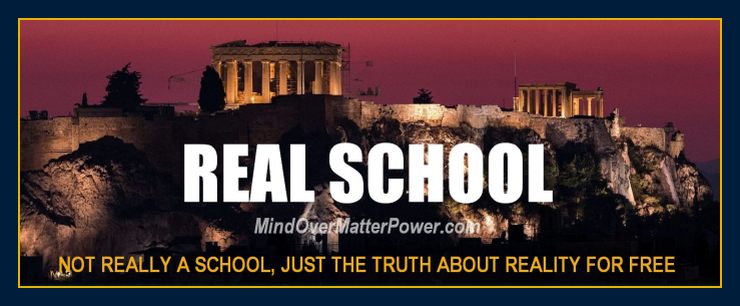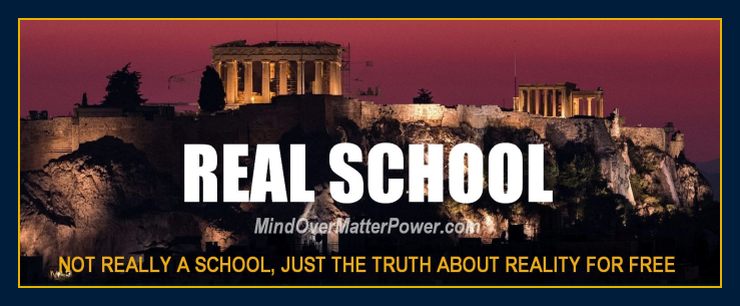 EINSTEIN, BOHM & THE HOLOGRAPHIC UNIVERSE
---
According to Albert Einstein's colleague David Bohm, the mind projects the events we then perceive. Had Albert Einstein been successful defending Bohm in 1949, "the holographic theory of consciousness" may have replaced physicalism as our world's accepted science. (Documentation Princeton University.)
The inevitable paradigm-shift in mainstream science has begun.
The holographic theory of consciousness
---
The holographic theory of consciousness is largely based on the science of David Bohm. While the scientific method is reductionist and dissects to understand, Bohm's science is holistic, thus allowing Bohm's Internal Science to understand consciousness and External Science to fail to understand.
The holographic theory of consciousness says that the information in the whole is contained in each of its parts.
Electromagnetic waves have an infinite information storage capacity. When waves interact it is called interference and the original information from each wave in an interference pattern survives and can be extracted from each wave and read regardless.
Based on this view, the brain is understood to be a transmitter and receiver of information. The brain is a bioelectrical organism. The brain draws from the electromagnetic interference patterns that exist around us at all times. The brain thus draws from all information and adds new information to the whole.
Information is not stored in the brain, it is stored in the electromagnetic fields around us. Your thoughts, emotions and memories are not dependent on the existence of the brain. You exist as an individualized portion of the entire universe of information or what Bohm called the holomovement.
Your consciousness is a portion of the total electromagnetic field of the entire multidimensional universe.
Scattered thoughts display incoherence, meaning they go off in all directions from their point of origin, whereas focused thoughts are coherent like laser light. Focusing beliefs, thoughts and emotions is thus the key to personal power and the ability to both pick up information intuitively and manifest goals physically.
The brain, Bohm says, "may act like an antenna" to pick up information from the entire field of information of the universe.
Bohm says that if the mind is preoccupied with outer levels of reality, it is less able to pick up subtle information from the electromagnetic field. To pick up information from any source requires tuning to the frequency of the information sought.
The heart and body must be in coherence with the information of the subtle energies sought in order to experience profound intuition and identification.
To increase your bioelectrical sensitivity requires focusing and tuning the mind.
Bohm indicates that the "explicate order" (physical reality) is a projection from the "implicate order" (an inner reality of information) which underlies everything. Information guides the process by which matter is organized as the forms we then perceive. The collapsing wave function enters in, thus introducing the role human consciousness plays in the formation of the universe. Without an observer there is "only" electromagnetic energy containing information (consciousness).
Internal Science and International Philosophy adds its own unique perspective in a way that makes sense of Bohm's holographic universe.
"Inner nonphysical probable events are selected according to our beliefs, thoughts and emotions and thereby projected and experienced as being physical by our five senses. My books and articles explain how you control the process."
— William Eastwood
I offer the practical, easy to understand International Philosophy application of internal science principles.
Mind over matter science facts  and proof
---
Rather than offering specific scientific evidence of mind over matter, I give you an entire scientific paradigm that says that an inner world of pure information (that is a part of your consciousness) materializes as physical matter.
Two opposing views of reality
---
There are two views of reality. Most of the world goes by one and we go by another. If you want help or advice based on the mainstream worldview, it is everywhere. But if you want something different that works, keep reading. If you want a science and way of thinking that will not result in division, school shootings, and personal struggle, you have come to the right place.
"If your thoughts create matter, what or who is doing the creating? If your five senses project your reality, what is behind that mechanism? This is where Internal Science comes in."
— William Eastwood.
Internal science is the study of the reality behind reality
---
If your thoughts create matter, what or who is doing the creating? If your five senses project your reality, what is behind that mechanism? This is where Internal Science comes in.
International Philosophy
---
International Philosophy is human application of what Internal Science designates as being true. International Philosophy deals with any subject psychology covers. If you want to know how to be happy, find love, live longer, stay healthy, manifest success, etc., you need International Philosophy based on the Internal Science paradigm rather than the mainstream contemporary psychology based on the mythical external science paradigm.
There are two views of reality, mainstream physicalism, and ours...
International Philosophy says you are good and can be trusted
---
One view — Internal Science (our term) also called the holographic theory of consciousness — is largely derived from Einstein's friend, David Bohm, and the other is mainstream physicalism. The two conflict; and all mainline sciences and contemporary mainstream psychology are based on physicalism.
Physicalism gives rise to survival of the fittest and evolution theory. Religions believe in physicalism and a corrupt physical world below a separate spiritual heaven. Religious worldviews assert that man is corrupt through the lens of original sin and evolution theory — cleaving two negative views together to reinforce what they believe to be the wickedness of human nature.
Because there is no time as we think of it, the theory of evolution is not possible. Einstein believed this (Click on link in article below). The 2023 physics discovery indicates the same.
One worldview says you cannot be trusted, and the other paradigm (ours) says you can. Both are right because whatever you believe, you create. However, the intrinsic truth is that you can be trusted. This is the reality underlying the reality we know. Consciousness is inherently trustworthy and good. When we are lost and have faulty beliefs then we make poor choices, but this in no way suggests that what you are is not good.
The ultimate rebuttle of physicalism is in personal experiential evidence and in facts proven through experiment.
The physical sciences and the majority view of scientists in the mainstream world today endorse physicalism. Yet, the view that everything is physical is not accepted by all scientists. There is a growing body of research among scientists moving in a different direction who have long ago discarded physicalism.
Internal Science and the holographic theory of consciousness
---
The empirical scientific evidence is conclusive. The science validates what Near Death Experiences imply. From a personal experiential point of view and from a scientific perspective, we know that consciousness does exist outside of the body.
Princeton University Study: Thoughts and emotions circle the earth
---
This is a unique study in which a global network of scientists are measuring the quantum effects of major social events. The thoughts and emotions of millions of people travel through the earth's atmosphere to interact with random event generators placed on different continents. These scientific devices register the effects of human thoughts and emotions in the earth's atmosphere.
The evidence of Internal Science and the holographic theory of consciousness is abundant and clear. However, it is still ignored by mainstream science.
As long as "the scientific authority" does not even consider Internal Science, there is a need for people to do so on their own. It is the only way we will solve world problems, advance ourselves personally and succeed as a civilization. Internal Science and International Philosophy represent the only viable unifying principle for humanity.
People do not yet know that their thinking is based on myth, and if you want to upset someone, you will likely do so if you challenge their worldview.
You can help others by introducing them to The Inner UN. But do not necessarily look to others for validation. Respect the opinions of others, but trust your own judgment.
People have the right to choose what they want to believe, and so you can accept a more accurate scientific worldview. No matter who you are or what your choices have been, you are basically good and you can trust yourself and your integrity.
Poor choices rather than bad people cause the problems in the world today, and these poor choices are a result of faulty beliefs.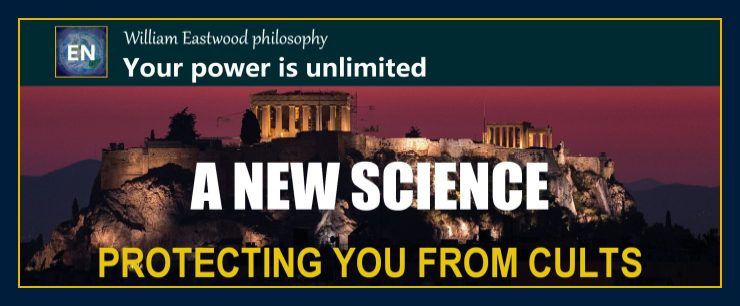 Your mind is projecting the objects and events that surround you. Matter is mind and mind is matter.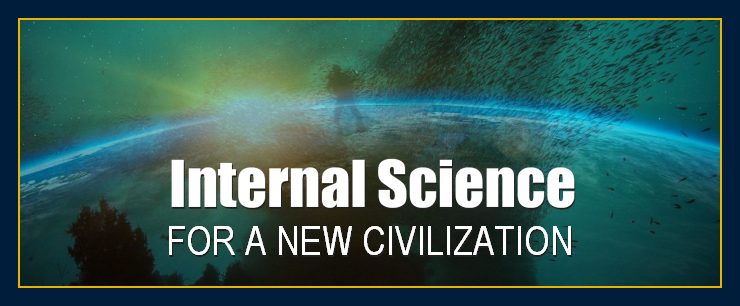 Mind over matter facts, proof, science and evidence. Power and knowledge. It is not that reality is not real, it is just that we must redefine what reality is.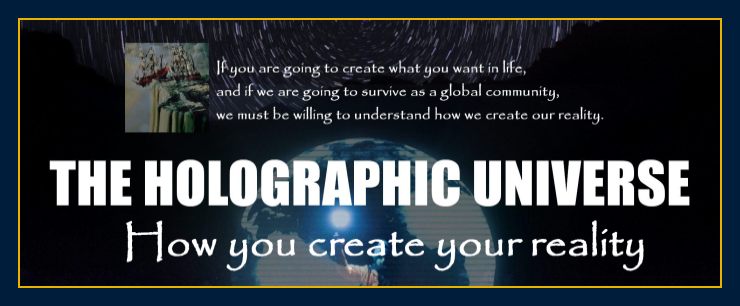 David Bohm gives us the concepts of "implicate order" and "explicate order". The entire universe exists first as an inner (implicate order) from which matter forms and physical, observable phenomena unfold.
All accumulated knowledge conflicts with this view. If this view is correct, then the opposite view cannot be factual. Since this paradigm comes from the most influential physicists of the 20th century it outweighs materialism.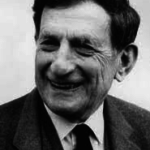 David Bohm was a good friend and colleague of Albert Einstein. Einstein called Bohm a "kindred spirit." Bohm does not believe there is a distinct difference between mind and matter, and he is not the only one to say so.
Scientists have discovered empirically from quantum mechanics that the separation of mind and matter is false, and that classic physics principles and time-space absolutes are fictitious.
I have given you an entire paradigm of interlocking evidence that proves mind over matter is a condition of basic existence. Mind forms matter because the events and objects around you are a projection of your mind.
QUANTUM PHYSICS MIND-BRAIN MODEL
Paradigm-shift
---
The world's theories on which our educational systems and institutions are based are all constructed on a false premise and are therefore false. Coming to terms with this is going to take some time, but as more and more people continue to awaken to the true facts, we begin to see the glimmering of our civilization's emerging future.
The discrepancies in worldviews and the discord and disagreement they are causing can dissolve with implementation of a unifying principle.
Paradigm-shift will occur when we reach a tipping point. A tipping point is when we go beyond 50% believing the new science of mind over matter facts.
45

years of research goes into every publication
The intrigue, the mystery... what is so important about this book?
The reason for political and social division
---
The entire belief system or worldview of past generations rises out of materialism. Progress and learning brings new beliefs that can clash with those who are set in their worldviews. As beliefs change, therefore, conflicts can develop between the old and the new.
There are people and institutions that will attempt to enforce the old views and stop paradigm-shift into a new era for humanity. They think that what they are doing is right and the new paradigm is a dangerous threat to them. They will go to any length to hold on to primitive views.
The greater the value of the information and the paradigm-shift invoked, the greater the perceived threat. The greater the perceived threat, the greater the defamation and attempt to silence and contain the revelations.
The two warring political parties in the U.S. represent two opposing paradigms. Each is trying to gain your devotion to advance its power to lead people in what they think is the proper direction. Neither is entirely correct, yet one represents progress, and the other is mostly regression.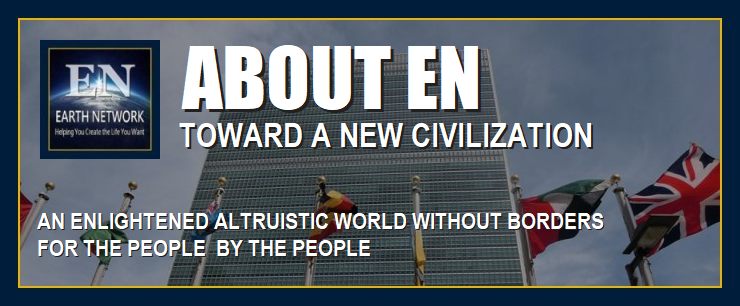 Mind over matter facts, proof, science and evidence. Power and knowledge.
Look at the facts and think for yourself
---
Consciousness is an electromagnetic wave.
Matter is an electromagnetic wave.
Everything has an electromagnetic primary energy state, which is "energy containing information."
What is a thought?
A thought is an electromagnetic field or "energy containing information."
Physical matter is just another state of mind (consciousness).
Previous classical physics serves as a mythical unstable foundation on which civilization, all fields of science and psychology are based. Because the entire civilization and authority of science validate the false premise, the immense weight and momentum of personal and collective belief in classical physics results in a denial of the facts of quantum mechanics.
Quantum physics is the study of life. Quantum mechanics is validated science. They are little understood or assimilated into our mainstream thinking. In fact, they are routinely attacked.
Attacks and rationalizations on the collapsing wave function, for example, are too numerous to count. For this reason, I give you the option of clicking on the buttons below to see scientific studies and summaries you can trust that you may want to view.
THE HOLOMOVEMENT & UNDIVIDED WHOLENESS
QUANTUM TUNNELING NON-CLASSICAL EFFECT
The collapsing wave function reveals that matter is a state of consciousness (mind) and that mind over matter is actually a result of the fact that mind is matter.
COLLAPSE THE WAVE FUNCTION/MANIFEST
Quantum mechanics is only a launching platform into a new kind of subjective science which simply consists of the exploration of the source of the physical world and application of principles learned. That exploration will be through consciousness. Because instruments distort and separate us from consciousness, we can only accurately study the inner world through personal exploration within. Our books and articles explain.
Holographic reality does not imply there is no reality, but only that we must redefine what we call "reality."
EASTWOOD
Events are a projection of your mind and five senses
Eastwood takes power away from those who hold it over others and invests the common man with power and control over his destiny. Get it now and your life will change forever!
"Your environment is a projection of the mind that you control. You can create anything you want in life."
— William Eastwood.
Why is Eastwood someone we should listen to?
---
"I knew that the Universe was a projection of the mind at age 12 and that External Science was misleading us all. I was upset by the flawed nature and negativity of external science, and so I created Internal Science, a more accurate paradigm of reality.
"Infinite wisdom is within your own consciousness and is trying to get your attention. Don't let your education interfere with your learning."
— William Eastwood.
"Science belongs to everyone, and so rather than use the complex terminology of the scientific elite, I aligned with every man, woman and child to make the truth accessible and helpful to everyone. The world is in a dangerous trance, and "The Holographic Universe — Journey Out of the Illusion," breaks that trance and reveals the greatest news story ever, that should have happened but didn't.
"At 12, I left the academic community in order to be intelligent. I left the allure of acclaim to be my authentic self — a humanitarian assisting everyone everywhere with World Help."
The news of the century and your way out of the illusion
---
You are in your own hologram
---
Our individual multidimensional reality is far greater and more fantastic than almost anyone realizes. Click below if you want an orthodox scientific introduction into the metaphysical concepts and new science we provide.
"The doctrine that the world is made up of objects whose existence is independent of human consciousness turns out to be in conflict with quantum mechanics and with facts established by experiment."
Bernard d'Espagnat, a top theoretical physicist.
What does that statement mean?
It means that your consciousness is connected to physical objects. You can attract wealth, money, love, health or anything you want with the simple principles given in our free articles and books written by someone who has been researching an applying the techniques for over 45 years.
MANUFACTURER DIRECT!
There is no

singular, one-world

time-line.
You do not progress in a linear manner within time from birth to death.
You are not a three-dimensional self moving through a three-dimensional world from birth to death.
You and the world do not exist that way.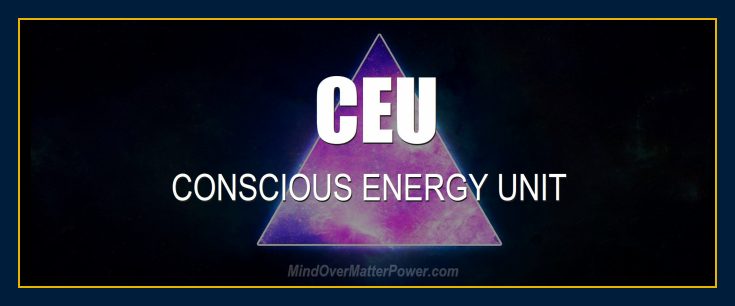 Your identity is an actual dimension of existence — a journey out of the illusion
---
Behold the true nature of the self. Because each person alive on earth is projecting their own holographic reality. Each person is a separate dimension of existence. Your own identity is a dimension of existence. To read more on this subject, click below.
The facts, evidence and science of mind over matter is everywhere
---
Facts that shock you can be found in the placebo effect, in the collapsing wave function, the entire body of quantum mechanics,  the double slit experiment, the implications of Bell's theorem (reality is non-local), David Bohm's holographic reality (below), quantum tunneling and more.
The famous double slit experiment in physics reveals that all paths we can take are taken, yet we can only observe one at a time. Quantum tunneling is another violation of the laws of classical physics.
Scroll down or use the table of contents to continue reading the article.
FREE

ARTICLES ON OUR 5 SITES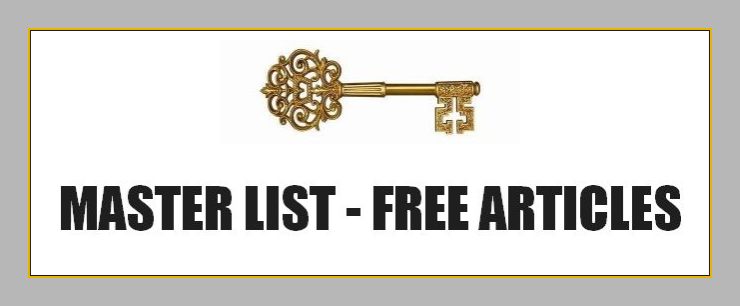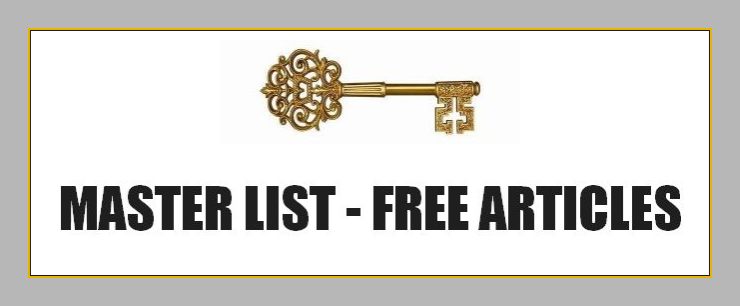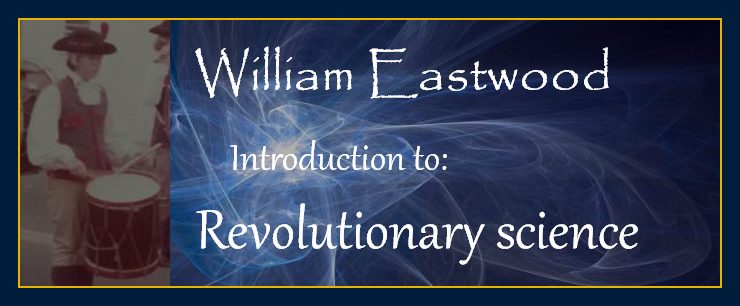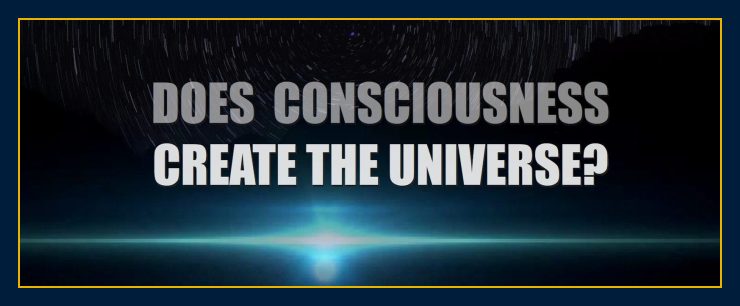 A MindOverMatterPower.com website article.
Mind over matter facts, proof, science and evidence. Power and knowledge.
Mind is matter facts and quantum tunneling
---
Physical objects cannot pass through solid barriers, but the mind can. Consciousness does not obey the laws of classical physics.
The mind (consciousness) creates matter and this physical dimension. There is an entire inner source reality which creates matter and is still doing so. The activity in this inner source reality is constantly arising as the events you experience and people and objects you encounter.
In this area events are not restricted by the laws of classical physics. As scientists get better at observing smaller and smaller particles, they are witnessing evidence of this fact.
Quantum tunneling occurs when quantum particles do not obey the laws of classical physics but instead pass-through solid barriers.
Undivided wholeness , non-classical physics mind-brain science, and amazing quantum tunneling, for example, reveal that consciousness is not restricted by the laws of classical physics. Your mind is connected to everything in the universe, can bypass physical laws of cause and effect and time and space restrictions, and can permeate any seeming barrier.
Consciousness itself does not obey the laws of classical physics.
Imagine you are in a dream. As you think "I cannot get the money I want," a wall appears between you and a pile of money, new car or whatever it is you want. As you become frustrated, the wall becomes a cinderblock wall. As you dwell on the impossibility of your situation the wall becomes a prison wall, and so on.
Suppose that while still in the dream something breaks your negative train of thoughts. As you have an idea of how to solve your problems and make a lot of money you walk directly through the wall to your money, new car or whatever it is you are after.
Or the wall itself may turn into the money, wealth, love or whatever it is you are after.
This dream is illustrating a fundamental principle of consciousness. In the dream your beliefs, thoughts and emotions instantaneously form images that reflect them. The images that appear to you while in the dream seem as if they are actual dimension of time-space. This is the exact manner in which time-space experience in the physical world is created by your own consciousness.
The collective world is a shared stage where individual beliefs, thoughts and emotions select probabilities and form matter. But this happens within a shared setting—agreed-upon social events that are a collective effort to express majority belief.
Although these metaphysical principles are easy to apply, because they confound the scripting etched in our mind during our formative school years, few people can apply them successfully on a consistent basis. Our conditioning gets in the way, and we fall back into thoughts of not having what we want, fear and worry.
Many people struggle with the frustration of having no power over events when in fact they actually do have control over events. The belief that we are being restricted or are a victim of the government, other people or circumstances is a lifetime focal point for many. We have to break out of this self-imposed limitation.
The concept of holographic reality and the books we offer help you to do just that.
Scroll down or use the table of contents to continue reading the article.
---
"Everything we call real is made of things that cannot be regarded as real. If quantum mechanics hasn't profoundly shocked you yet, you don't understand it well enough."
― Neils Bohr, Nobel Prize winner father of quantum mechanics.
---
Quantum physics is simply the study of life. It only seems strange because our civilization is completely ignorant as to the true nature of reality.
Quantum energy is consciousness. Consciousness not only forms its substance into personality, events, matter and reality, it does not obey the local laws of the mechanistic paradigm on which our civilization is based.
Holographic reality: Events are a projection of your mind. ThoughtsCreateMatter.com
A new science and philosophy of life. ThoughtsCreateMatter.com
Exactly how thoughts create reality. MindFormsMatter.com
The world is your creation; you can have anything you want.  MindOverMatterPower.com
Secret Wisdom Books by William Eastwood. Lulu.com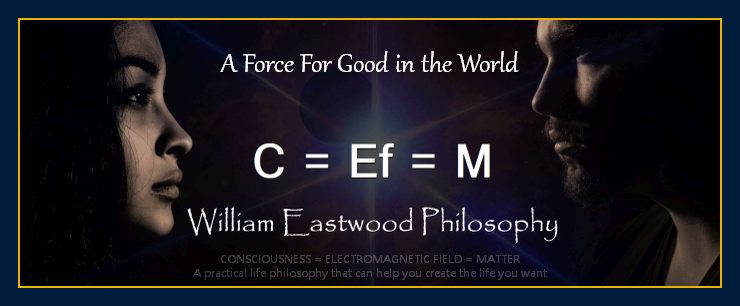 Mind Over Matter:

Facts, Proof, Science & Evidence

–

Mind Power Knowledge
---
© Copyright 2019, 2020, 2021, 2022, 2023, By: William Eastwood.
William Eastwood is an international political influencer
A self-made author of over 20 books.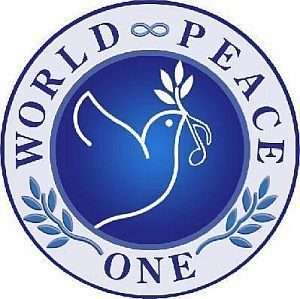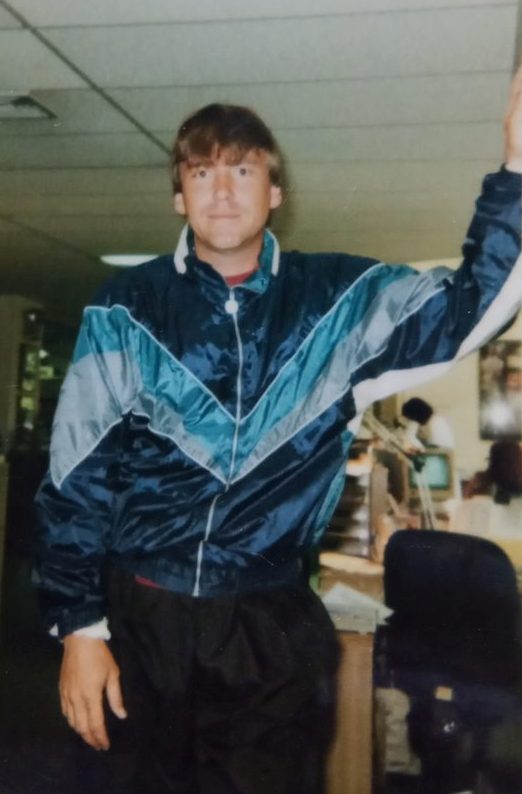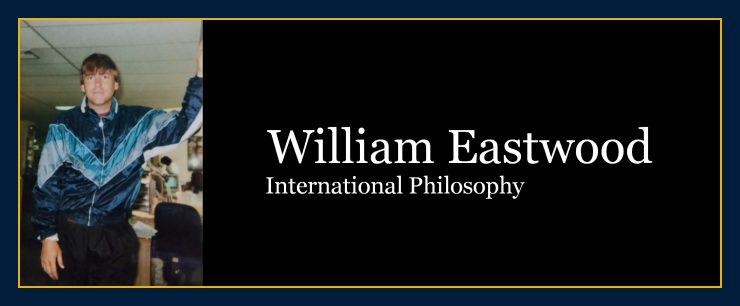 The full time-line and history of William Eastwood and his work
---
This is the most complete account on all five websites.
A philosophy that works LIKE MAGIC!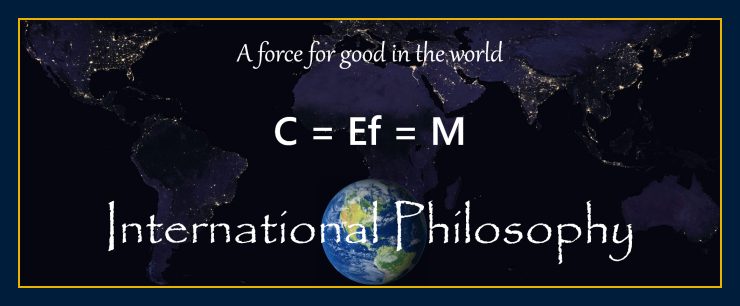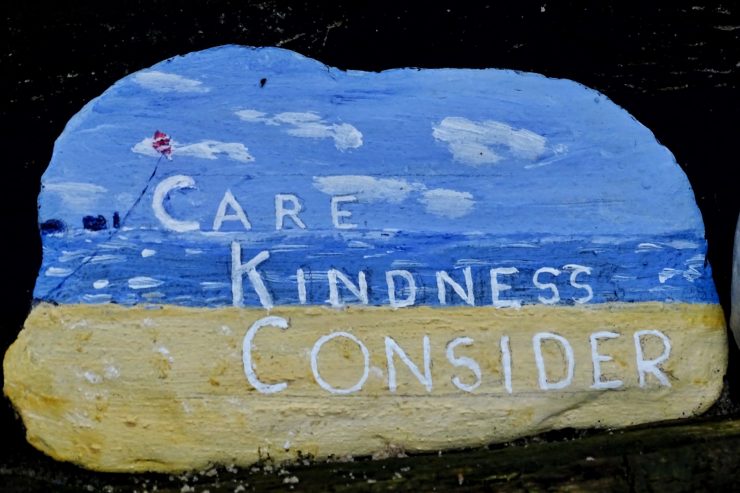 There are a lot of things that traditional science cannot explain that can be understood through the lens of Internal Science.
My literary agent in New York says that most people in the world today are unintelligent, and that only a sliver of intellectuals and professors are capable of understanding. I beg to differ. I explain Internal Science in ways people can understand.
---
Categories: Mind over matter facts and paradigm by quantum physics scientists. Mind Over Matter Facts – Proof – Science – Evidence – Power – Knowledge. Mind over matter philosophy, schools, university, books and ancient knowledge. Mind forms matter & thoughts create reality. Mind is matter and you have unlimited power within you to create whatever reality you wish to experience. Click on our website & books to learn more.
Mind Over Matter: Facts, Proof, Science & Evidence – Mind Power Knowledge
Open the doors to your unlimited potential. You create your own reality by your beliefs, thoughts & emotions. This fact gives you the opportunity to create anything you want in life.
The concepts conveyed in this website are within these books.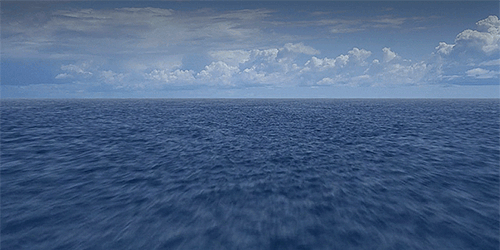 www.MindOverMatterPower.com