---

Eastwood worked for a Yale University professor on a secret invention at a private research and development facility at age 13. "My study and 45 years of research shows that intensity, conditions and other factors determine when your thoughts become matter."
Thoughts Generate Emotions: Dwell on the Positive | You Get What You Focus On
---
Do thoughts generate emotions?
If you dwell on the positive, do you get what you focus on?
I will answer those two questions now.
Do thoughts generate emotions?
---
Yes, your thoughts generate your emotions, but so do your beliefs. Your beliefs and thoughts generate your emotions and then those emotions reinforce the beliefs and thoughts that generated them. This is how we can get stuck in a circle.
When interpreting events, always seek a positive meaning. No matter what is happening, know that a higher expectation will guide you past a problem.
Otherwise, certain beliefs will always lead to low-level thoughts and poor emotional states. The negative emotions then lead us to even more negative beliefs and emotions.
Events do the same. When  our beliefs, thoughts and emotions manifest, those events reinforce the subjective elements that created those events.
Think of the very best thing that ever happened to you. How do you feel? Imagine how you would feel if it happened again.
All three — beliefs, thoughts and emotions — manifest physically in some way. If you stay focused on the best in life you are bound to become a winner.
MULTI-SITE

FREE

FEATURE ARTICLES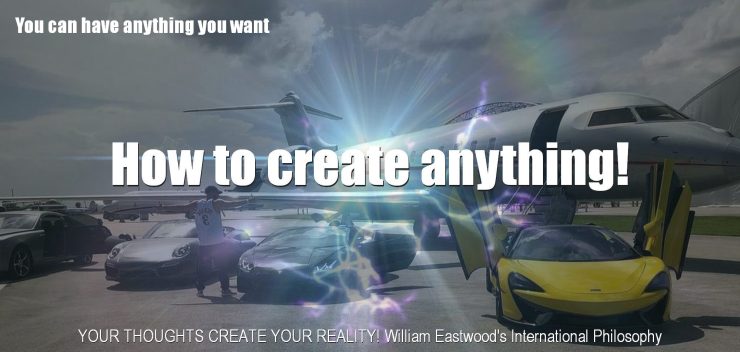 Positive expectations anchor our energy field so that other's cannot throw our energy off.
Do your best to focus on the positive as often as you can. However, emotions are like the weather, and as plants cannot survive without rain, during your lifetime you will express the full range of emotions, as there is a reason for all emotions. But this does not imply that you should not be aggressive in creating positive beliefs, thoughts and emotions.
If you want to climb a mountain you have to exert yourself. If you want to succeed you must be aggressive in your positive thoughts.
Ask yourself, "what's the best that could happen?" Imagine it happening and your emotions will create positive expectations.
Build a powerful field of expectation. Keep your dreams alive and at the forefront of your attention. Your strength to win anything or anyone is in your joy and working the dream.
Click above to learn more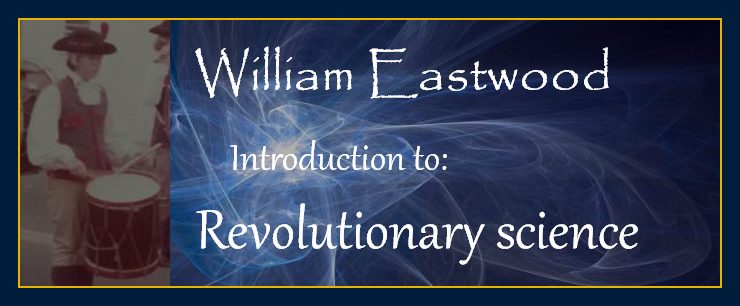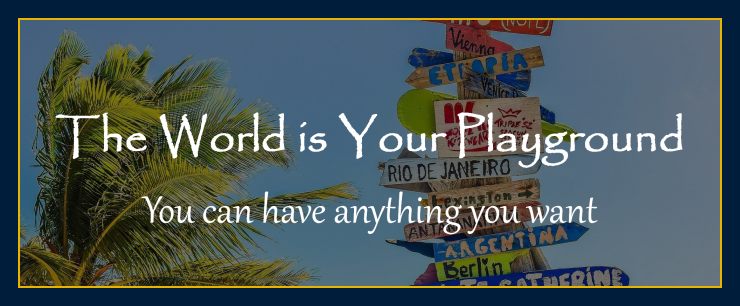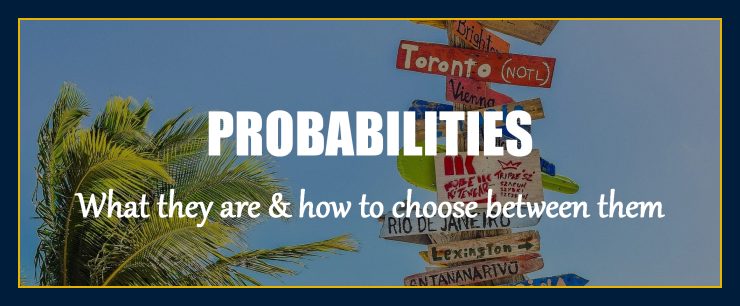 Scroll down to continue reading article.
FREE

ARTICLES ON OUR 5 SITES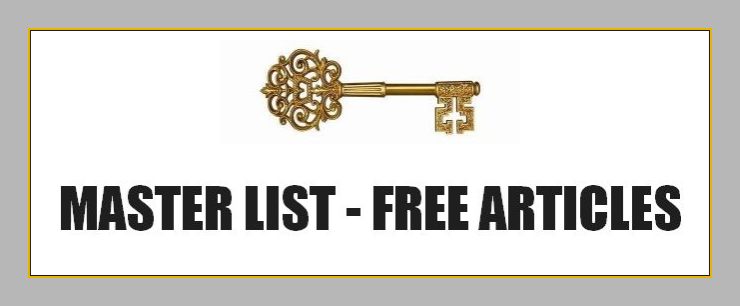 Thoughts generate emotions. Dwell on the positive. You get what you focus on.
What is the value of dwelling on the positive?
---
When you dwell on the positive you win in two ways. During the time you are positive you are not creating the negative events that would come out of negative thoughts. At the same time, you are creating positive outcomes by what you are dwelling on.
A single thought does not seem like much, yet each thought matters. The cumulative result of dwelling on the positive is huge.
When you say, "I am just getting started in life, the best is ahead of me," how does that make you feel? That emotions will replicate itself in form. Make your imagination like a private success movie and then watch the magic happen!
Dance, exercise, sing, be silly, live you life. Be a larger than life success! Positive emotions are life. Negative emotions are death. Which do you want?
Thoughts generate emotions. Dwell on the positive. You get what you focus on.
Do you get what you focus on?
---
Yes, you get what you focus on. The person who can always focus on the positive controls his destiny. Because we create what we focus on, it is extremely beneficial to focus on the positive. There is no limit to how positive you can become. And when you do, so much good will be happening on a daily basis that you will wonder where you had been all your life.
Beliefs create reactions (thoughts and emotions). Therefore, it is beneficial to focus on positive beliefs. When you believe firmly in the goodness of everything you protect yourself from harm. Positive expectations ground you in positive states that are protective.
Believing that all roads lead to positive events insures naturally positive reactions to whatever happens, even events that may seem negative. Always remember that beliefs are tools. When you minimize a problem in your mind the problem is minimalized. If you fear a problem will lead to a disaster, on the other hand, then the problem expands and becomes worse and you will create a disaster.
If something upsets you, do not try to pretend that you are not upset. That will just suppress the negative energy until some later date. Instead, divert your attention and thinking to something positive. Choose to be focused on the positive and realize that in doing so you are choosing to create positive events in your future.
My books and articles are designed to help you stay focused on the positive.
45

years of research goes into every book
YOU ARE A BEAUTIFUL PERSON
---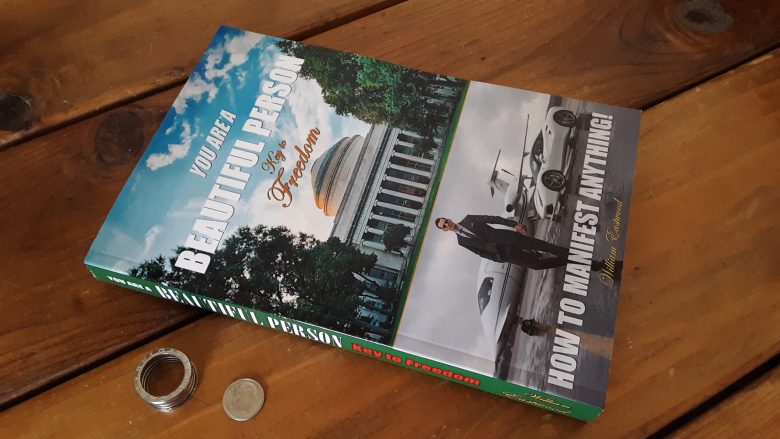 In your past you did not choose your thoughts as well as you do now because no one taught you that your thoughts manifest. Post-traumatic-stress syndrome is a powerful example of how our fears and negative experiences can hold on in our psyche and body. They may cause our positive thinking to be followed by frustrations and anxieties about getting what we want in life. Often this causes our thoughts to argue for our limitations, which we then manifest instead of what we were affirming.
So what do we do?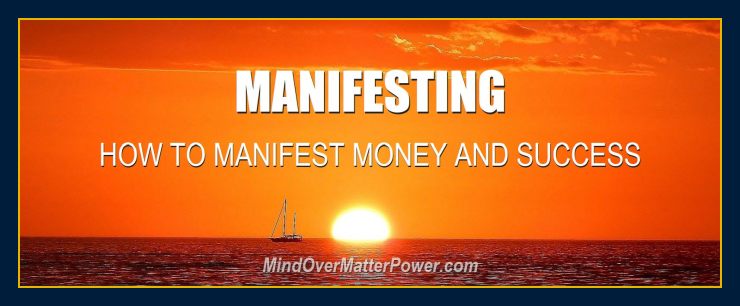 We have to lift ourselves with our own energy.
Thoughts generate emotions. Dwell on the positive. You get what you focus on.
Our emotions are the problem
---
Our automatic negative emotional reaction to any problem adds negative energy to the situation. When we curse our boss's reprimand or demotion, our reaction and not his actions are the problem.
Nothing and no person in the universe is powerful enough to stop our thoughts from manifesting. Contrary to popular opinion, it is our belief and reaction that does us in. This is because it is our own emotions that are shaping events.
Other people cannot create in your own life unless you believe they can and project thoughts and emotions congruent with that belief. When we are doing that we are directing our power to believe false and negative myths that then will manifest and seem to be reality for us.
Anger, fear or guilt are the problem, rather than the bully himself. And these feelings come from our beliefs about ourselves in relation to others and events. That is why people tell you to stand up to your worst fear, because on some level they recognize that it is the fear itself that is the problem.
When you believe you are safe and focus on the positive, the bullies do not show up in your life in the first place.
Say things like, "I am surrounded by my best friends and my life is beautiful and I have got it made."
Money and positive events are composed of and created by your own energy. Anything you desire must be created by means of deposit. Every positive thought and emotions is a deposit into an inner energy bank. Even protecting your account is a factor of deposit.
An affirmation is a deposit.
Affirmations = success, money and protection
---
More is achieved with the mind than we generally realize. In an interactive universe it is necessary to have the proper focus, beliefs and intent. How is this achieved?
I have developed the habit of looking at my affirmations during the day and at night. This is the healthiest habit I have developed. At any time I feel negative thoughts coming on, I can click the affirmation page icon on the screen of my phone and read the list I have posted for that day. I have four sites I can look at to find the most effective affirmation.
Often, I will read only the affirmation that is relevant or has the greatest impact at the time. At other times it takes only a second to remind my mind of my preferred thoughts and emotions.
Use what you have. Use affirmations to redirect your mind and make deposits.
If you have a phone, you can do this at any time, even at work. If your employer does not allow phones, you can ask them to allow access to my affirmation page for the benefits it will offer everyone. You can even affirm that you will be given the opportunity to do so.
Your thoughts should be thought of as tools to achieve any goal. People see time in a routine job, or waiting in a line as down-time, but these moments are your greatest opportunities to create what you want in life.
Employing affirmations in a line can bring in more money. Using them at work, for example, can raise employee morale and productivity, circumvent conflicts and help everyone to focus in a positive direction and make more money as a result.
Belief, expectation, faith, assumption and wishes are all energy that manifest, yet these are all a product of thought. There is nothing that cannot be created with affirmations.
Is there something you want? The proper affirmation can immediately create in on an inner level, and another affirmation can propel it into physical form.
There is no reason on earth for anyone to be depressed. The reason why we have depressed people and mental illness in this world is because we have a dysfunctional psychology because everything we have been taught is based on a false premise.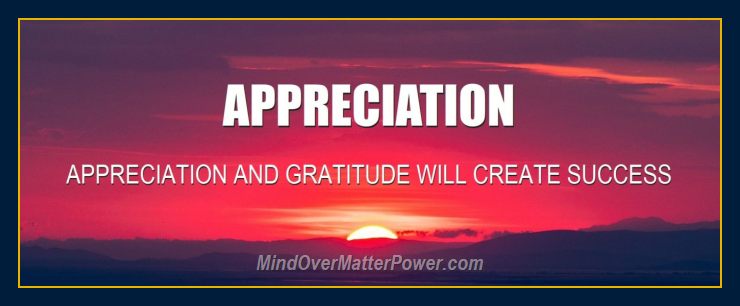 The cause of division and conflict
---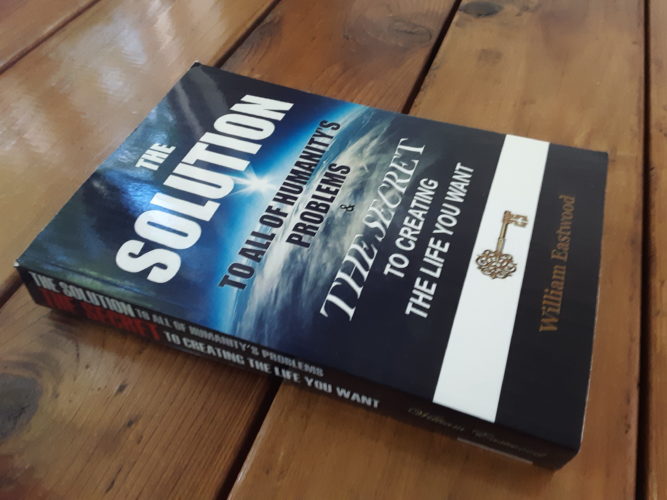 Do not focus on problems
---
Do not spend a lot of time focusing on current problems that seem foreboding and extremely difficult to control. Do not spend any time searching the past for the source of problems. Divert your attention to what is working in your life and you will draw energy away from the problem. Affirm you will receive the answers you need.
The source of your problems is not in the past, it is in the present. It is your thinking in the present moment that either creates or dissolves problems.
Believe in yourself in your own strength.
Believe me when I say that you have integrity, and can trust yourself. Do everything you can to manifest the best self in the best life.
It's all so simple and easy if you know what to do. You can create whatever you want in life easily.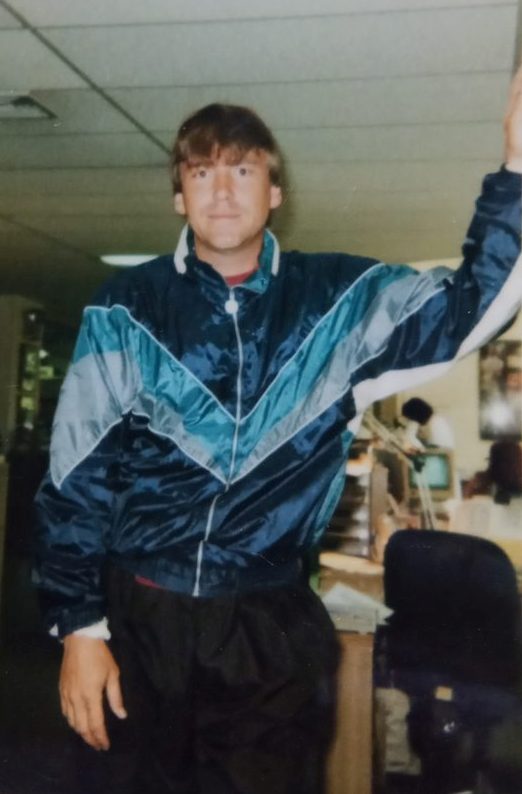 Holographic reality: Events are a projection of your mind. ThoughtsCreateMatter.com
A new science and philosophy of life. ThoughtsCreateMatter.com
Exactly how thoughts create reality. MindFormsMatter.com
The world is your creation; you can have anything you want.  MindOverMatterPower.com
Secret Wisdom Books by William Eastwood. Lulu.com
Say thanks
---
Say thanks with a book order so that I can continue to bring this information to you.
"If you do good things, good things will happen to you."
(Like finding a treasure at the exact moment he made that statement at age seven?)
By purchasing through Lulu.com (above) you get these books DIRECTLY FROM THE MANUFACTURER and cut out the middleman! — most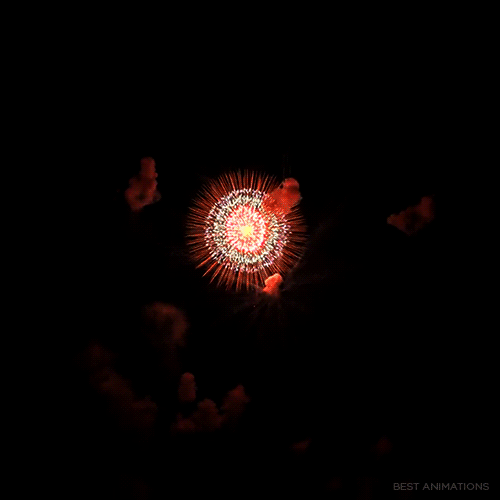 Thoughts Generate Emotions: Dwell on the Positive –

You

Get What You Focus On
© Copyright 2019, 2020, 2021, 2022, By: William Eastwood.
William Eastwood is an international political influencer
A self-made author of over 20 books.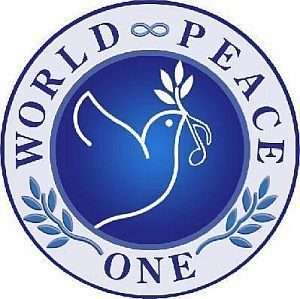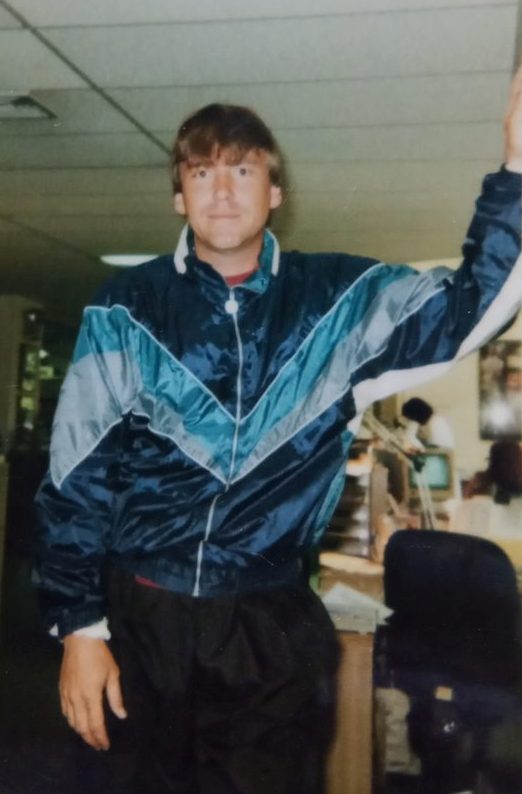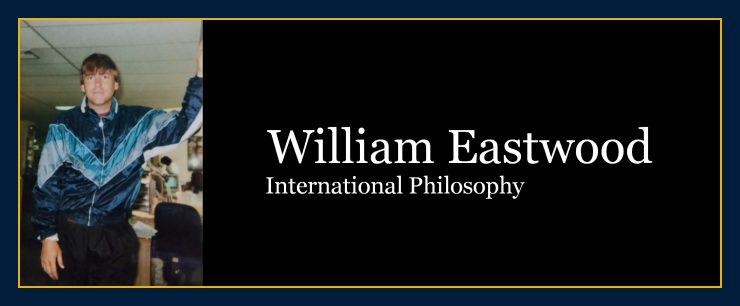 The full time-line and history of William Eastwood and his work
---
This is the most complete account on all five websites.
A philosophy that works LIKE MAGIC!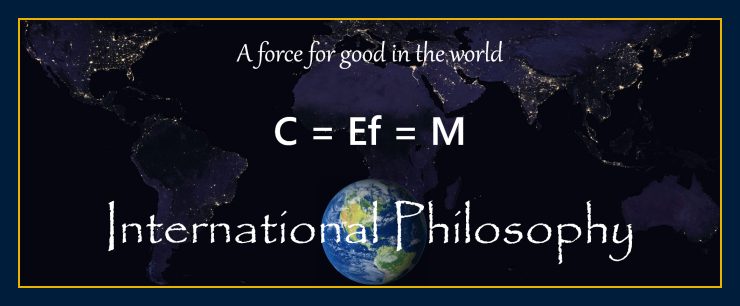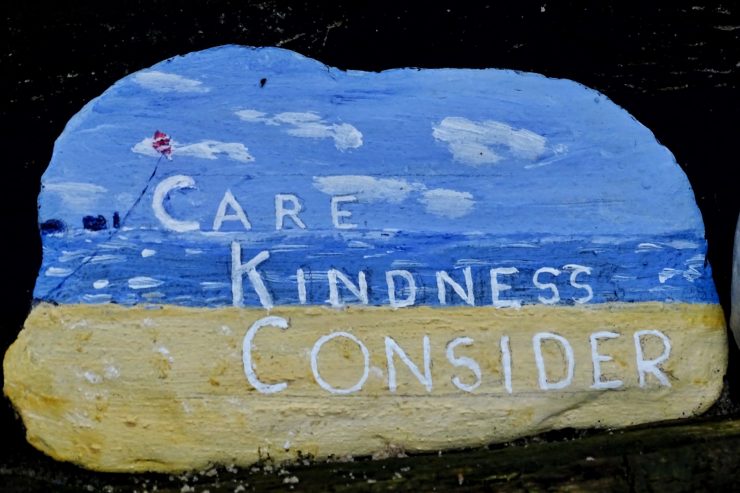 There are a lot of things that traditional science cannot explain that can be understood through the lens of Internal Science.
My literary agent in New York says that most people in the world today are unintelligent, and that only a sliver of intellectuals and professors are capable of understanding. I beg to differ. I explain Internal Science in ways people can understand.
---
Categories: Your beliefs and thoughts generate your emotions. How do I dwell on the positive? Focus and concentrate on everything good in your life. You get what you focus on.  You get what you concentrate on and think about.  You get what you believe, think and feel. Your thoughts affect and form events. Change your reactions to change your reality. How to stop mean people, bullies, limitations, restrictions and financial limitations. Click on our site and books to learn more.
Thoughts Generate Emotions: Dwell on the Positive – You Get What You Focus On
There is one thing you always control no matter how difficult your life is. You control how you react to what happens to you in life, and your reaction can potentially bring you freedom from the problem. Regardless of your problem, you control your thinking.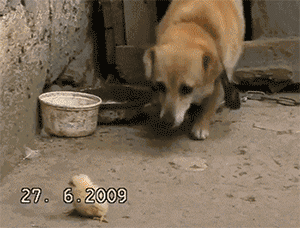 The concepts conveyed in this website are within these books.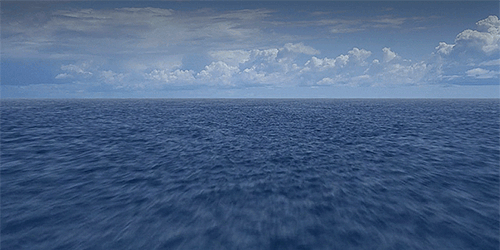 www.MindOverMatterPower.com