---
What Is Preventing My Success? What Is Stopping Me? The Problem & the Solution
What Is Preventing My Success?
---
Click Image for EN founder's video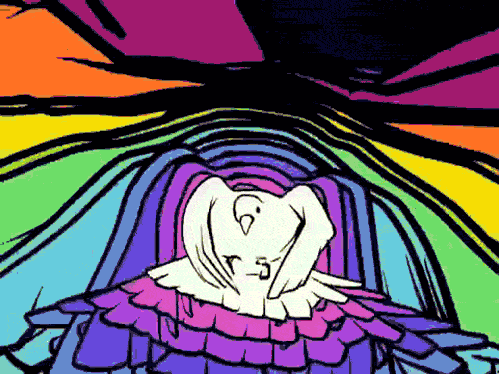 Click above
What Is Stopping Me? The Problem & the Solution
When you try to achieve your goals and dreams, do you get the opposite of what you want? If so, the reason could be that your beliefs, thoughts and feelings from childhood have continued to create impediments.
Remove Invisible Barriers to Success
Often the first interfering belief is the idea that something is wrong.
Searching for the source of our problems in the past can be overdone. Looking for a problem with the presumption that one exists is an effective formula for creating a problem!
What you assume about any given situation is what you create. If you think something is a problem, it will be a problem if it isn't already. If you think the situation you are in is going to have a good outcome, then that is what's going to happen. This is because your beliefs create your reality, and assumptions are a form of belief.
"EVERYTHING WE ARE EXPECTED TO BELIEVE & WERE TAUGHT IN SCHOOL IS WRONG!
As we live our lives things often just get worse despite all our best efforts! Why is this? It is because the basic way we use our mind is based on old science that is also all wrong!
"Events are energy." (David Bohm, Albert Einstein's friend, explains how our five senses project our reality.) When we try to solve problems and achieve goals we do not take this basic fact into account.
Because everything in life begins with the mind, we rarely get what we want out of life because of this backward use of our mind and thought process.
As if this is not enough, we are excessive in our physical actions, perhaps working two jobs. We become exhausted and lack the energy and time we need to create what we want in life!
You must instead deny your problems the energy of your attention that keeps them going. Do not think you are incompetent, but affirm you are using your mind correctly.
.
Then work with affirmations on this site. You will then learn and achieve your goals.
— William Eastwood
How to escape myth & attain success
The primary myth that comes out of materialism and Darwinism is that thoughts and and physical events are two distinct entities. Nothing could be more untrue.
Your beliefs create your reality, literally. Your conscious beliefs create your immediate reality. If you change your beliefs, thoughts and emotions right now, your reality will immediately begin to change.
What we learned as children is that we have to work hard to achieve anything worthwhile. Few of us were taught what a wonderful and magical universe we live in, and how easy success is to achieve.
We weren't taught that we were so beautiful  and wonderful that we deserved to have everything our hearts desired. Most of us weren't taught that  getting things for free was what we deserved or that everything we would ever need would be there.  Even fewer of us received whatever we wanted without having to work for it.
Instead, we were trained  to internalize the opposite view.  There had to be many requirements satisfied for us to even enjoy ourselves, never mind exists on a higher level of prosperity and fulfillment.
Many people have a lot of doubts and negativity connected to achievement and success. Anything you think that suggests there's a problem with you or your ability to make money is a limiting belief, and all of them have to go.
Rather than search for the problem, which just reinforces the idea that there is a problem, clean it all out by saying affirmations. Flood out whatever negativity exist within you with positive energy.
As soon as you begin to give energy to the positive in life, and withdraw energy from the idea that there may be problems or mysterious invisible causes preventing your success, things will immediately begin to change for the better for you.
Deep within you there is a  source of wisdom and power that is your birthright. It is yours for the asking, and it is not hard to access and use for your benefit.

Click on the rotating earth at the top of every page for your daily affirmations.
How to join with your spirit
Relax and let your mind go blank, perhaps laying on a couch. When you are about to fall asleep imagine that your inner self is flowing into and becoming your conscious mind. Imagine the consciousness that is your inner self  naturally flowing into your body and forming it, and into your ego and farming that.
Feel yourself as your inner self. Let go of all your problems and pining, and feel the magic in the moment.
When you let go and relax and enjoy yourself, that's when solutions and answers come to you, and things just work out automatically. The positive energy manifests, and this is the key to life.
Whenever you are relaxed, particularly right before sleep, say the affirmations that will bring about what you want in the form of a positive statement such as, I am making more money every day than I ever have been in my past. Simply go to the affirmation page every day and spend a few minutes saying affirmations in order to direct your mind on a positive path.
Once you start doing this on a regular regular basis you'll begin to see changes in your life. Once 30 or 40% of your thoughts are focused on positive affirmations or just feeling good, amazing things will begin to flow into your life at a pace that you've never witnessed before. As I said in my video, this stuff works.
Click above to learn more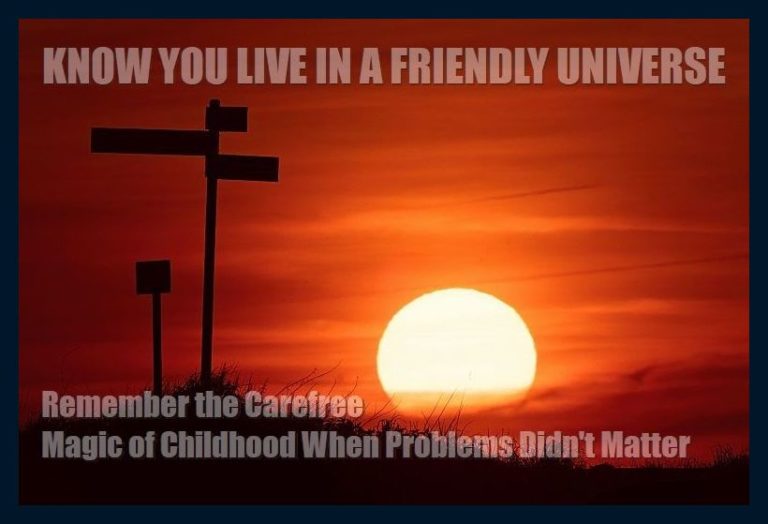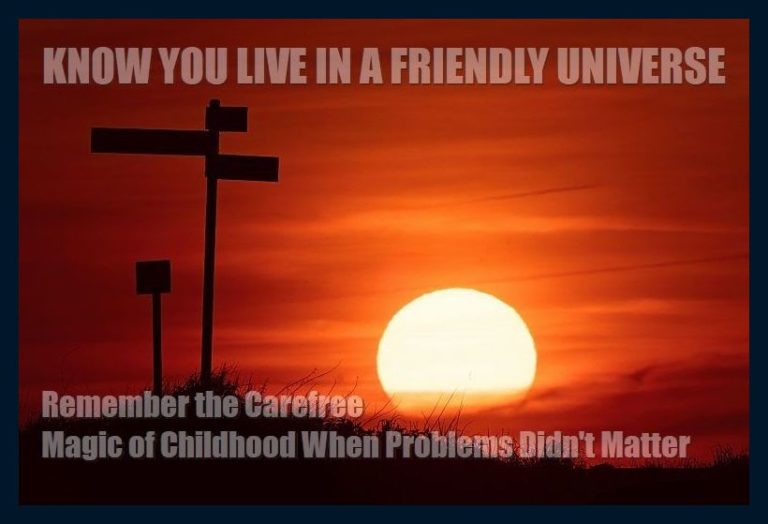 Click above
We lack awareness of powerful knowledge only because the myths of our times have concealed the truth that would set us free. Our cultural upbringing and daily experience influence us to think that things happen by chance and that we are at the mercy of reality, events and others, when in fact this is not true.
Events do not just happen to you by chance, and the world is not against you. You create your own reality according to your thoughts, emotions, desires and beliefs.
We Must Remove One Set of Assumptions Before the New Paradigm Will Work for Us. If you are like most other people, your mind and brain interpret and create reality through the values and paradigms of ancient religion and the worldview of Charles Darwin.  Even if you don't believe in either, the influence of both ways of thinking is woven and etched into virtually all thinking on all subjects.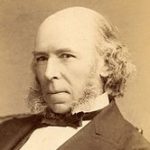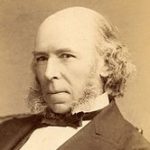 After reading Darwin's "on the origin of species," philosopher Herbert Spencer wrote "principles of biology," in which he coined the phrase survival of the fittest. In so doing, Spencer extended Darwin's theory of natural selection into the realm of sociology, ethics, and economics.
In this way, Darwin's interpretation of reality has become the bedrock of modern thinking. All professionals in virtually all fields are no more than amplifiers of Darwin's worldview. Even the laws of the country are based on Darwin's views as interpreted and cast in different terms through the minds of thousands of mothers and fathers, scientists and intellectuals.
The Solution explains how the earliest scientists were educated by the Church of England. These first scientists inadvertently transferred the earlier religious paradigm and values of right and wrong into what later solidified as the current scientific paradigm. Darwin's worldview, therefore, is more religion than science. True religion and spirituality are far different.
Darwin's views as originally disseminated by Herbert Spencer have become our official beliefs about reality. Because they are highly inaccurate and negative, they have resulted in the many problems and frustrations of our era. Personally, they manifest psychological disorders, physical disease , addiction and inability to achieve goals and find happiness and satisfaction in life. Collectively they result in all world's problems that threaten civilization.
Two negative paradigms have merged.
In what is seen as an unsafe reality every manner of danger is manufactured in our consciousness. These mental realities then manifest. Even if you do not believe in Darwinism or religion you live within the context of a society that is a manifestation of those beliefs. The physical world you live in is the physical manifestation of those beliefs. It is therefore impossible not be affected.
The collective inner and outer reality negatively influences our sense of safety. The effect is not good. We unnecessarily manifest threats, create 'victimization' and manufacture the dangers and problems we profess are real.
Ideas about human integrity or lack of it are the source of individual beliefs and self-concepts. Current views of evolution and human nature lead to low self-esteem and a sense of powerlessness. The concept that events are random rather than created by our thoughts and actions, and the illusion of time are extremely disempowering myths.
Develop your mind over matter power!
[/su_animate]
The solution to the world's problems.  Your thoughts create your reality.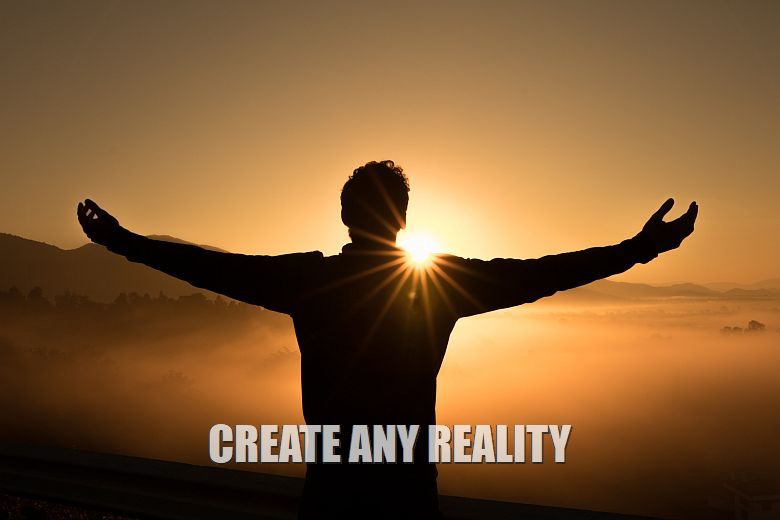 Click above
The great myths of modern man prevent us from utilizing our powerful inner wisdom to create what we want in life. The Solution is your escape hatch to the understanding that allows you to create your dream and help others to do the same. Tap your powerful inner wisdom and live your dream.
THE SOLUTION TO ALL OF HUMANITY'S PROBLEMS & The Secret to Creating the Life You Want
PROSPERITY VIDEO & DROPBOX LIBRARY
Click on image to view prosperity video!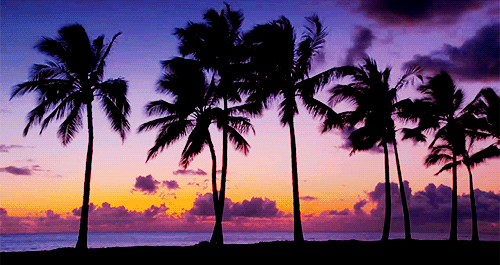 Repeat affirmations while watching more videos to manifest superior wealth.

Altruistic Movement Redirect Civilization


Helping you to create the life you want!
Your own personal  METAPHYSICAL LIBRARY!

The drop-down boxes & buttons lead you to profound & amazing metaphysical insights. The Solution to Problems. Manifest Unlimited Money.
---
Click on the drop-down boxes to find the information you need.
Click above
Anything is possible. Create your dreams. Start today.

THE SECRETS OF THE UNIVERSE UNVEILED: A sample of chapter one of the EN course.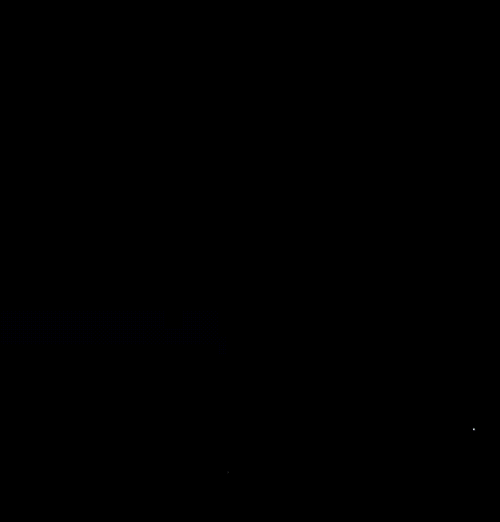 What Is Preventing My Success? What Is Stopping Me? The Problem & the Solution
© Copyright 2019 By: William Eastwood
6 by 9 paperback
ENDORSEMENT
"In editing 'The Solution…', my perspective as a scientist with doctorates in theology is that 'The Solution…' bridges science, metaphysics and true religion.
We can literally change the course of civilization by lifting the race to a higher path through implementing the solution.
- Mario Fusco TP.D, RS.D, BSc.
DREAMS DO COME TRUE
From the upper echelons of the scientific establishment comes a completely new definition of reality and the human being. The most advanced physics in the world suggests that accumulated knowledge in all fields is based on a false premise.
If so, all curriculum from grade school to university will need to be entirely overhauled. The end result will be a complete and total reversal of focus that will bring about a new human with entirely new and radical ways of achieving goals and solving problems. But we cannot do that while the pestilence prevents us and civilization from entering the promised land.
Learn how to become powerful and unstoppable by having the right knowledge. We unknowingly wield immense power. We must recognize the fantastic power we possess and learn to use it constructively.
Here and now we have the power to work magic of such proportions we have never fathomed. Yet unseized, such power waits for us to claim it. It is of no use until we awaken to it.
It is all here, in the solution.
This remarkable new way of looking at the universe is supported by two more of the world's  most  eminent thinkers ― Stanford neurophysiologist Karl Pribram, & University of London physicist David Bohm, a former protege of Einstein's.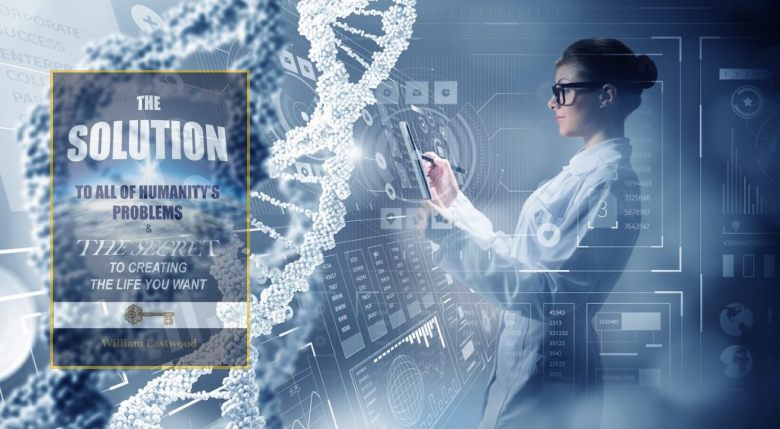 The author attributes his success to the application of these principles. He has achieved at the highest levels of success due precisely to these principles. They do work. They are tried & tested.
Websites based on this book.
RESEARCHING CONSCIOUSNESS SINCE 1975

Achieve all your aspirations with

POWERFUL

EN books
EARTH NETWORK BOOKS By William Eastwood

Anything is possible. Create your dreams. Start today!..

KNOW WHO YOU ARE: We need to wake-up within the dream, and enter our true life.

Anything is possible.

Create your dreams. Start today!
.

THE SECRETS OF THE UNIVERSE UNVEILED: A sample of chapter one of the EN course.



Click on the rotating earth at the top of every page for your daily affirmations.
MIND OVER MATTER POWER
Get the facts from the best sites
How Your Thoughts Create Matter & Your Reality
I highly recommend thoughtscreatematter.com because it has one of the best scientific explanations, quantum mechanics and is easy reading for just about anyone.
Recommended website: Thoughts Create Matter
---
Categories: What is preventing my success? Where all our problems come from. Metaphysical philosophy. Thoughts form matter. The source of social and personal problems & difficulty. The solution to all of humanity's problems. Mind forms matter. What is stopping me? Mind over matter. Mind creates matter. Consciousness creates matter. How to solve all your problems. Click on our site and books to learn more.
What Is Preventing My Success? What Is Stopping Me?

The Problem & the Solution
During your upbringing your inner mind receives a virus. When you try to achieve your goals and dreams you get the opposite of what you want. Two strong sets of values, and both have mixed and merged into one supercharged negative view of reality. This incorrect thinking gives rise to virtually all your problems. Once you liberate yourself from these internal barriers to success you can then realize your intrinsic desires.
The concepts conveyed in this website are within these books.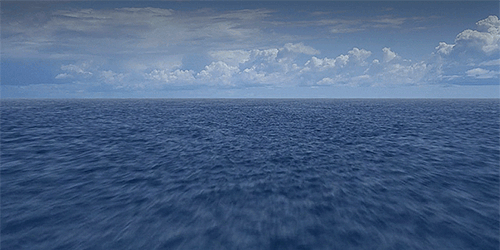 www.MindOverMatterPower.com