---
The author of this article, William Eastwood, worked for a Yale University professor on a secret invention at a private research and development facility at age 13. This is documented in the public record.
Eastwood's 50 year study / 25 books reveal that intensity, conditions and other factors determine when your thoughts are projected into events. He has a daily post to help you create the life you desire.
"You can help me to promote / sponsor these potentially world-changing catalysts." — William Eastwood.
Internal Science.
International Philosophy.
The Inner UN.
The Altruistic Movement.
"C = Ef = M"
How Do I Use Metaphysics & Mind Over Matter? Mental Insurance to Keep Myself Safe from Harm
---
What is metaphysics?
How do I use metaphysics and mind over matter as mental insurance to keep myself safe from harm?
I will answer these questions now.

The Inner UN.
What is metaphysics?
---
Metaphysics is a field of study engaged in fundamental issues of existence and the relationship between mind and matter. Metaphysics and mind over matter are gaining in popularity rapidly.
What you focus on in feeling, primarily, is what manifests as events in your life. The physical past has little to do with what happens next outside of your beliefs about cause and effect. It's your thoughts and emotions that create your reality, as this extensive article explains.
Repeating threats and dangerous situations are due to your emotions more so than people or circumstances. This is hard to accept for many, but once it is understood, you can avail yourself of what you do not want in your life.
Your beliefs give rise to your thoughts and both generate emotions. If you think you are unsafe in a particular situation, you may feel scared or paranoid. If this goes on for a long enough time, the energy of your fear will create more threats that will then make you feel even more fearful.
This is how people become trapped in a vicious circle.
"You can only be safe by using metaphysics. Mind over matter through controlling thoughts and using affirmations is mental insurance to keep you safe from harm." — William Eastwood.
You do have protection, however. If your inner intentions do not involve experiencing certain kinds of threats, you will not experience those kinds of situations in your life. You can also affirm that you do not intend to experience that which puts you at risk.
We are here to learn how to direct mental energy. A positive focus can displace fear and negativity.
If you develop your potential in every way possible, the universe will protect you from harm.
If you have a pressing issue with runaway negative thoughts, you may want to view our affirmation page.
Affirmations such as these can help to keep you safe. You can use affirmations in many ways, as explained in the daily affirmation and guidance page. You can insist that something does not impact you or enter your reality. You can refute it. You can also say the affirmations below with various degrees of intensity.
I am safe.
I have protection.
Nothing can exist in my reality that I do not want to be there.
I have protection from negative influences and suggestion.
I will only react to positive suggestion.
I am immune to all negative suggestion.
I will only create positive events.
More on the daily affirmation and guidance page.
We think that by the laws of physics the next event in our life is locked in place by ironclad law, a product of the past. Who would think that the past could change? Or who would imagine that we could grow into a different reality by sowing different thoughts?
We think that where we are is because of where we've been. But only the belief of being locked in a cause and effect linear time system creates the next moment. When you change your beliefs you can liberate yourself and unlock your destiny.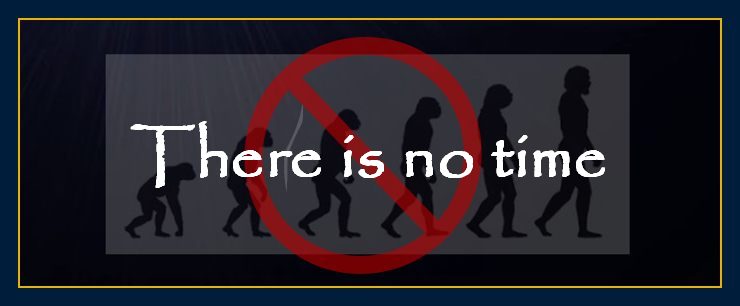 Before you can be free, it is necessary to understand that your thoughts create your reality.
"You can only be totally safe by using metaphysics. Mind over matter through controlling emotions and using affirmations is mental insurance to keep you safe from harm." — William Eastwood.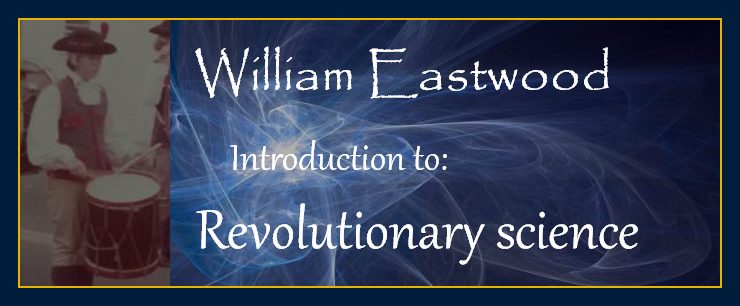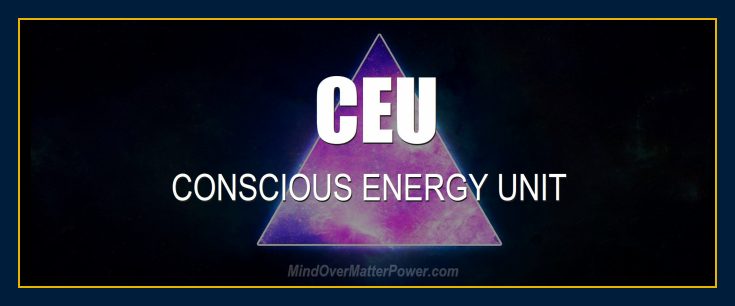 "I have exactly what you want to read today."
— William Eastwood.
.
Click above to learn more
EINSTEIN'S BELIEFS REGARDING TIME
"You can only be safe by using metaphysics properly. Mind over matter through controlling your focus and using affirmations is mental insurance to keep you safe from harm." — William Eastwood.
On worry and obsessing over problems and difficulties
---
As we live our lives things often just get worse despite all our best efforts! Why is this? It is because the basic way we use our mind is all wrong!
Believing in Murphy's law is the worst thing you can do, but our civilization is practically based on the idea. Across the board we tend to believe that things always get worse, people will take what you have if it is valuable, and you have to work hard for anything worthwhile.
Buying insurance does not necessarily make you safe but is an act of betting that something will go wrong. Actions you take based on fear will tend to attract those events you fear.
If you need the insurance so as not to feel fear then the insurance can help you, as can other measures designed to protect you.
Believing you are safe and not at risk protects you from harm if you really believe and feel it is true. Nonlinear thinking and other factors can play a role in keeping you safe.
In regard to holographic reality and nonlinear thinking, beyond the projection of the five-senses nothing else that is physical exists in your reality, thus, it is only your own creations that can harm you. If you can refrain from thoughts about potential threats they cannot be projected by your senses. This can be difficult to do, but it can be done. The effort to do so can only help a situation and cannot harm anyone. Positive thinking is not a threat.
Believing that you create your own reality means that you are safe. In this paradigm, the only risks are your own fears, or the mistakes you make. You have nothing to worry about but your own creations.
Even if you are subject to harm from others, there is a reason why you attracted and agreed to such a situation, and understanding will solve the underlying problem.
Do not focus on your fears. Do not organize your life around your fears and weakness but do the opposite.
Thoughts and emotions attract.
Don't feel bad about yourself, feel good about yourself. Emotions are powerful, very powerful.
If you do make mistakes do not fear your own thoughts or actions. Fearing negative thoughts and emotions is worse that just being afraid or negative. We are human and we will feel fear and negativity at times. There is nothing wrong with that. Fear and negativity over a long period of time, however, is another matter. But even then, you have protections. Many protections.
FIVE NOBEL PRIZE WINNER'S FINDINGS
Start your own journey of wisdom. Let go of the negativity that surrounds us in the world today. Slow down.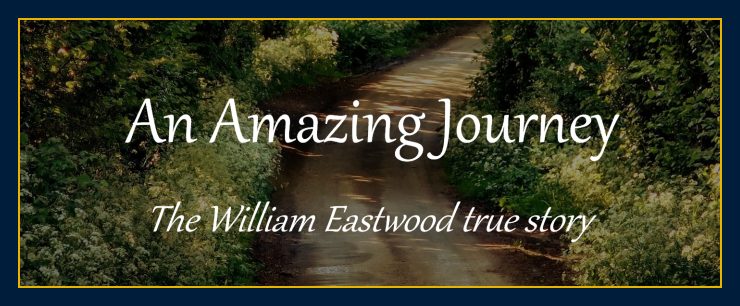 Appreciation and gratitude will keep you safe. Joy will. Developing your abilities and talents will also keep you safe.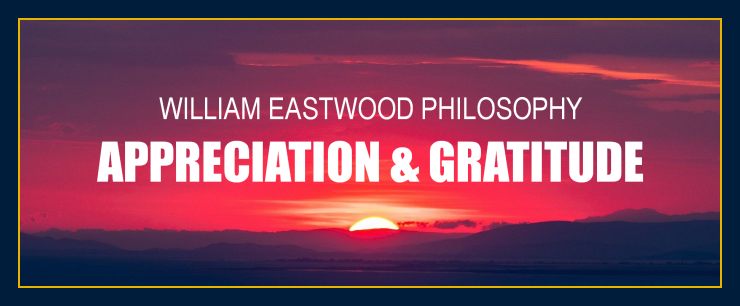 Scroll down to continue reading article.
FREE

ARTICLES ON OUR 5 SITES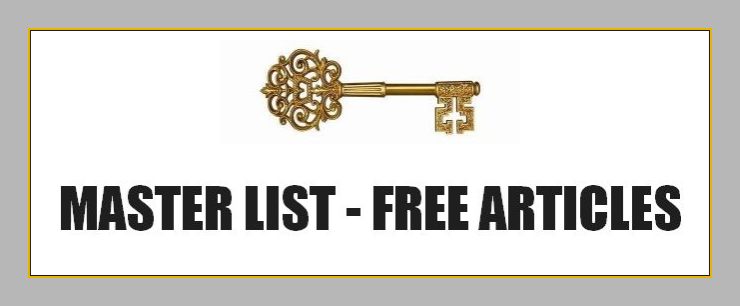 How do I use metaphysics and mind over matter? Mental insurance to keep myself safe from harm?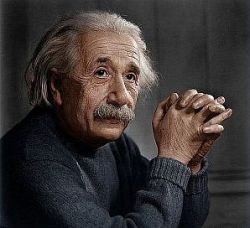 "Great spirits have always encountered violent opposition from mediocre minds."
— Albert Einstein
Recognition of your safety will bring safety, even if you are attacked or threatened.
Either you create your reality, or you don't. If you don't, you are not safe. If you do, you are safe.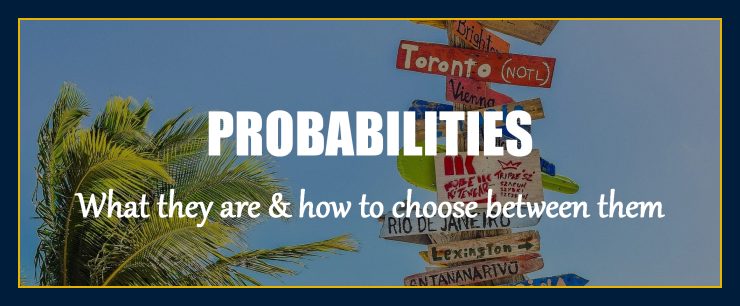 How do I use metaphysics and mind over matter as mental insurance to keep myself safe from harm?
---
You can use metaphysics and mind over matter as mental insurance to keep yourself safe from harm. To do so, first understand that mind forms matter. Then understand that mind forms our concept of time and our time-based limitations we take for granted. From there, apply the metaphysical concept that your senses create only what you can see, feel, hear, etc.
"If you do good things, good things will happen to you."
— William Eastwood, age seven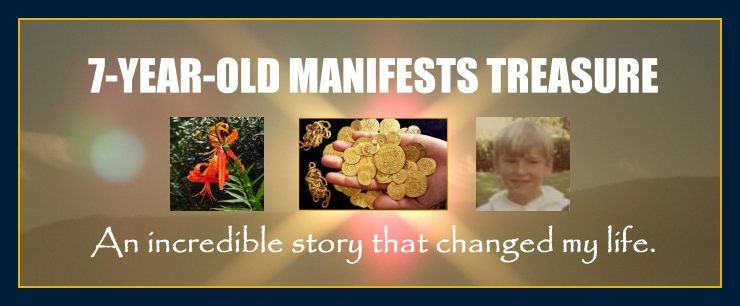 Metaphysics is gaining popularity because discoveries in quantum physics are changing our understanding of reality. The result is that this once small field of study is expanding to become a new paradigm of science and psychology.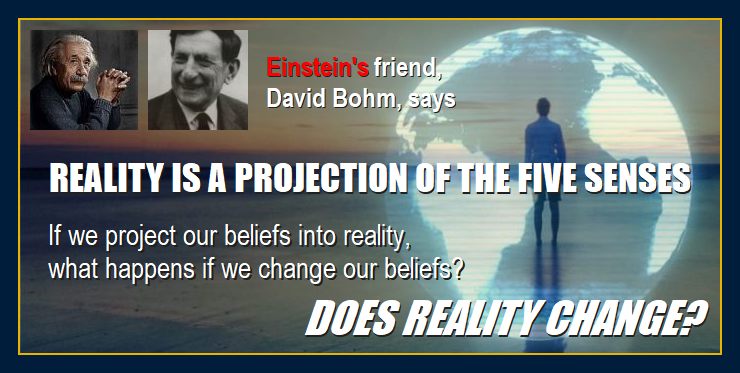 You do not live your life in linear time from birth to death. That is an illusion. Instead, you attract experiences from nonphysical probabilities according to what you focus on. If you are focused on fears and problems 90% of the time, reduce that to 80%. That alone will begin to create surprising positive changes in your life.
As you reduce the time spent on negative thinking or worry to 30%, your life will improve in dramatic ways. When you reach a 50% focus on the positive you will be experiencing a life of wonder and appreciation as everything begins to go your way.
For this to work, however, you must believe it can. If we believe unwanted events will continue then we are divided between the positive expectation and the negative one, and as a result nothing may change. We will be stalemated. This would be like taking a placebo and a nocebo at the same time.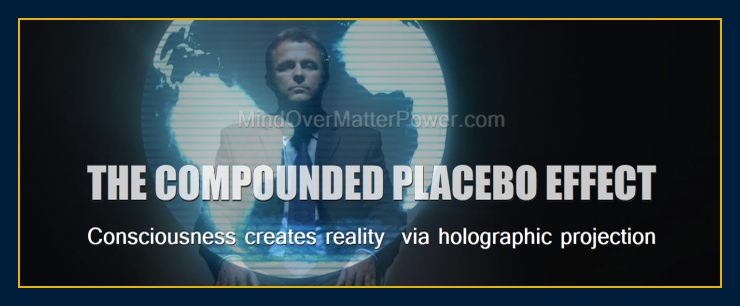 You can change the world! — William Eastwood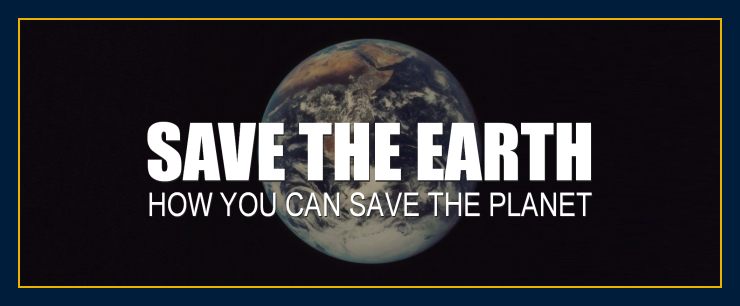 Align your consciousness with the future.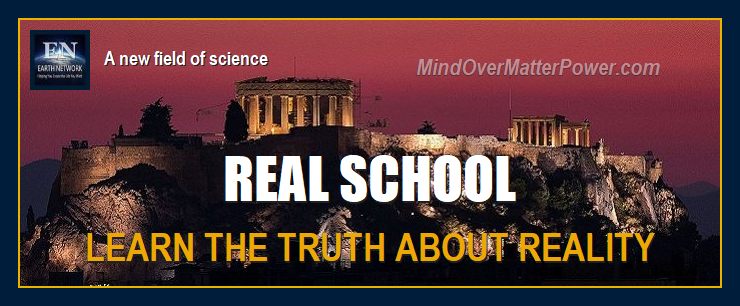 Because reality is completely destroyed and recreated every fraction of a second, a strong feeling of joy can alter the vice of negativity and can change the direction of your life. To understand this principle of reality being recreated every fraction of a second, go to the article below.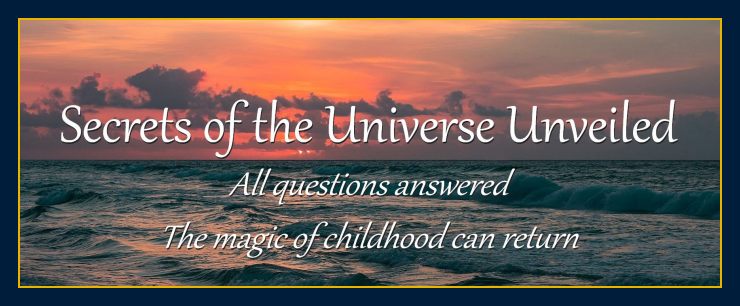 "You can only be safe by using metaphysics. Mind over matter affirmations are mental insurance to keep you safe from harm." — William Eastwood.
The author's offer of assistance
---
A plan for your success.
The secret
---
"You are beautiful and the universe is kind. Do not let anyone ever say otherwise.
"If you affirm that every day, your life will be good and everything will work."
— William Eastwood.
Affirmations create your reality
---
You can choose to focus on and be grateful for everything good in your life. You can wake up and appreciate the new and original day, your existence, opportunities, the fact that you create your reality. If you do that, more of everything good will come into your life.
Neurons will be created that form connections to all those things you appreciate, forming  wiring in your brain that tunes you into everything you love. Your focus will manifest more and more of those kinds of events, despite the seeming odds against you.
"Beat all odds with my free daily affirmation and guidance page."
We create past and future in the present
---
Because past, present and future all exist together within current experience, nonlinear metaphysical principles are the only true way you can ensure your safety and success in life.
When you feel alive, know your purpose, use intuition, use those abilities you have and follow your passions, the universe protects you. When you are in a state of feeling alive you break the pattern of recreations of your problems and negativity.
Negative thoughts must be nipped in the bud and replaced with positive thoughts. Any negative emotion is nature's alarm that your thinking has shifted to a thought that is lowering your energy. Learn to be alert to a drop in energy. Identify the thought that lowered your energy and either introduce contrary concepts or divert your attention to something that you enjoy that is as positive as possible. Train yourself to do this. Once it is established as a firm habit you have mental protection.
QUANTUM PHYSICS MIND-BRAIN MODEL
The mechanistic science of official science and psychology tells us that there is only one world, and in that single world we are told there is one time-line. We are further restricted by the myth of conventional time. We are incorrectly told that the past and future are beyond our reach. They do not even exist. In this view, we are believed to be restricted to the present moment.
Furthermore, we are told that the unreachable past creates the present. The past, which is believed to be gone forever is what controls us. Since it is believed that the past is gone, we thus have little if any control over our present events, conditions and opportunities.
This leads to powerlessness, depression and all the ailments of modern man.
Additionally, evolution complicates the snare we are in by making sense of reality in a time progression system that is itself a hypnotic myth. Just about everyone believes in evolution. Humans are said to be a product of their past, less evolved states.
Our beliefs, thoughts and emotions change past, present and future simultaneously.
If you focus on your abundance and are grateful for it, you will affect the inner order of events in such a way as to change the probabilities you are connected to in the present, past and future.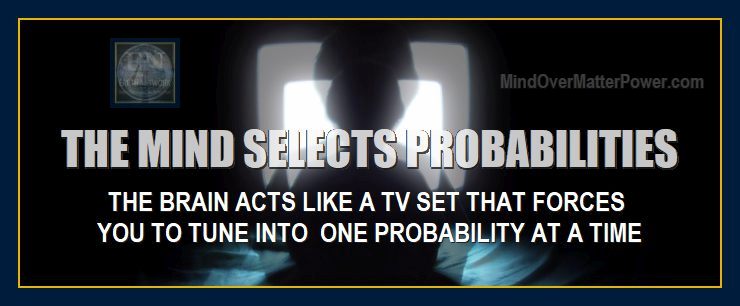 What is mental insurance?
---
Mental insurance is the only insurance there is. Mental insurance is understanding that you can control events.
Fear is a result of not understanding that you control events. When we fear what we do not want, it is a fear born of ignorance of the fact that we create your own reality and have full control over what happens to us. This does not mean people are not victimized by others, but that causes are not necessarily what we once believed.
---
Notes: If we think we already know everything, we cannot learn. If we cannot learn, we cannot contribute to the good of society. If we block learning, we are a detriment to the good of society and are a negative influence on the world.
We must fight the evil we encounter on both inner and outer levels.
The belief that human nature is good and that the universe is kind are forms of mental insurance.  Einstein confirms this view.
Travel and experience often lead us to understand that all people are alike in certain important ways. This experience with people can promote accurate beliefs that keep us safe.
When we remain in one location all our life, we develop ingrown beliefs. We start to fear the "other" world and people we do not understand. We are prey to those who tell us who is the enemy and offer simple solutions.
How do I keep myself safe from harm?
---
How do I keep myself safe from harm? You can become increasingly safe from harm by applying a new baseline assumption as to how events are created. The shift in your awareness must be complete. To enjoy the full benefit of the "create your own reality" concept you need to go all the way in your thinking and approach to life.
Do not abandon common senses and realize that you can ad new methods of improving your life and staying safe by opening your mind and continued learning.
When you comprehend your true position in reality and how you are controlling the flow of events right now you can achieve a new level of safety in your life. The concepts in this article can be applied to all problems in any area.
The concepts cannot be used to blame others for the wrongs done to them. We must always fight "evil" on physical levels and inner levels. You cannot blame another for being a victim. I dispensed with the word "blame" decades ago.
You cannot become safe by intellectual understanding alone. To be safe from harm you must have a reasonable degree of conviction in the concept of only a spacious present moment, and you must also be able apply the principle correctly. The secrets of the universe revealed may help you.
The concept of mental insurance and keeping yourself safe from harm is simple in theory to apply. However, conditioning regarding the nature of time and reality needs to be countered. There is no time and there is no cause and effect except in regard to subjective actions (beliefs, thoughts and emotions).
"You can only be entirely safe in life by using metaphysics. Mind over matter through controlling thoughts and using affirmations is mental insurance to keep you safe from harm." — William Eastwood.
In your past you did not choose your thoughts as well as you do now because no one taught you that your thoughts manifest. Post-traumatic-stress syndrome is a powerful example of how our fears and negative experiences can hold on in our psyche and body. They may cause our positive thinking to be followed by frustrations and anxieties about getting what we want in life. Often this causes our thoughts to argue for our limitations, which we then manifest instead of what we were affirming.
So what do we do?
How do I use metaphysics to stay safe?
---
Events happen for a reason, and we control everything that happens in our lives. The secret to being safe is escaping lineal time thinking and raising your energy.
You are not moving through lineal time in a single world that exists outside of you. In that kind of world, you would be at the mercy of what is going on around you. Instead, you are projecting your events in simultaneous time.
People and events are part of your own projection and cannot harm you without your inner consent. The better you understand this principle, the less you fear. Fear tends to dissolve as understanding of your control over events grows. When you know you are safe, you are safe.
Other people cannot stop your thoughts from manifesting or create in your world. You are safe.
The threats are real to those who believe in them. They will no longer touch you when your world changes, and your world changes when your beliefs, thoughts and emotions change.
If you look at the collective reality and think, that world cannot threaten me anymore because I no longer subscribe to the beliefs of that world, then that is the reality you will create and you will be safe.
How to use metaphysics and mind over matter
---
First, we recognize that our five-senses project our reality. Our world comes from our thoughts rather than past events. But when we believe in cause and effect our past can lock us into negative situations.
We are only locked in if we think we are. The truth is we are not at the mercy of our past because there is no concrete and finished past. Even if the whole world is hunting you down, not a soul can touch you if you fully comprehend that you are in control and at the same time project what you want in thought and emotion.
You create your reality now. Thus, you have 100% control. If you understand the concept of creating your reality in the present moment or spacious present, there comes a time when you cannot be threatened.
This will happen when you realize you control all forces that govern events.
Raising your energy will protect you
---
We are surrounded by an energy body or aura. This energy records all our thoughts and emotions over time. We become a body of energy that has the power to attract and repel accordingly. A positive energy will attract positive people and events and will repel and shield us from negative energies that could harm or bring us down.
When you feel down or influenced by low energy you can benefit by focusing on your purpose in life. Higher purpose activities can protect you.
"I have exactly what you want to read today."
— William Eastwood.
.
Mental insurance to keep myself safe from harm
---
To whatever degree possible, do not think about what you fear. Do not think about or talk about your fears or things you dread.
At times you may feel compelled to discuss what you feel threatened by, and if that happens keep the conversation minimal and to the point, and do not fear the fact that you are discussing threats.
Have faith in yourself and the universe. Believe that you have protections and focus on thoughts that make you feel safe, but do not overdo work on the subject of personal safety or you could arouse doubts.
Believe that you live in a friendly universe that is good. Know that events bend in your direction. Know that you are safe.
Most importantly, when fears come up or negative thinking arises, immediately divert your thoughts to constructive subjects, even if those subjects are completely unrelated. The more distracted you are from your fears the better off you are.
Avoid even mild paranoia and mild negative moods. Over time these can manifest. Build relationships with confident people who do not seem to have a lot of issues in the areas in which you may feel insecure.
Avoid subjects, people, movies, conversations and anything that may arouse fear or remind you of your emotional wounds. 
Time works for you
Events "in time" are what you see when you create something. Time is a process of specification that allows you to experience what you focus on.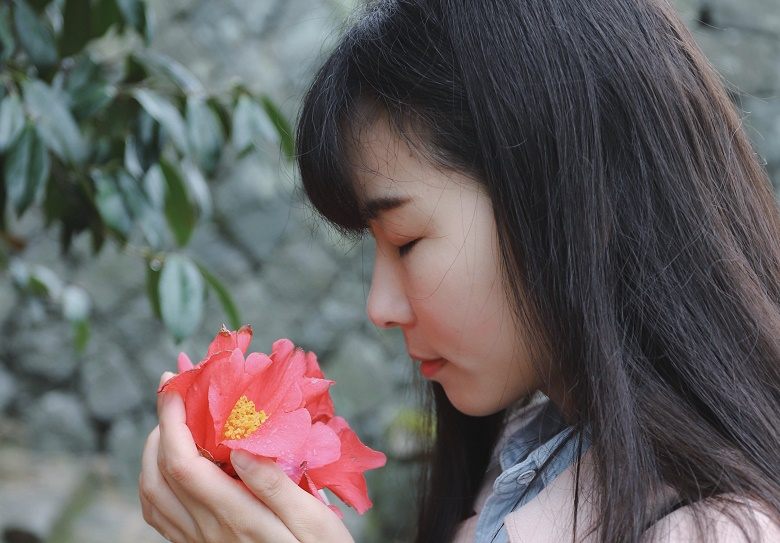 NOW AVAILABLE
---
Beautiful • Extensive • Advanced
New edition 2023.
50

years of research goes into every publication
YOU ARE A BEAUTIFUL PERSON 
---
A complete course with everything you need to know to apply The Secret — The Law of Attraction — to create the life you want.
Live in the moment
---
Enjoy the magic of the moment, and don't take life too seriously. Focus on those areas of your life that are working, good reports, progress, the evening meal; even mundane or silly things if they make you feel good. 
Fill your life to overflowing with love, appreciation and everything good that you can think of. This will leave no room in your mind for anything negative in fears will gradually disintegrate.
At some level you choose everything that happens for you. Know that you learn on inner and outer levels and that all events are for a reason and ultimately lead to the best possible outcome.
You are safe when you know how to think, because your thinking controls everything that happens to you in your life.
QUANTUM PHYSICS MIND-BRAIN MODEL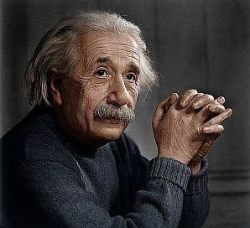 "Reality is merely an illusion, albeit a very persistent one."
― Albert Einstein
50

years of research goes into every publication
Journey out of the illusion!
---
The news of the century
---
Solving social problems and remaining safe
---
Our institutions, societies and accepted methods of doing things are all based on the idea that things happen in accidental and haphazard ways. This paradigm, as you probably know, is false. It is based on a mechanistic universe and a religious—Darwinian world.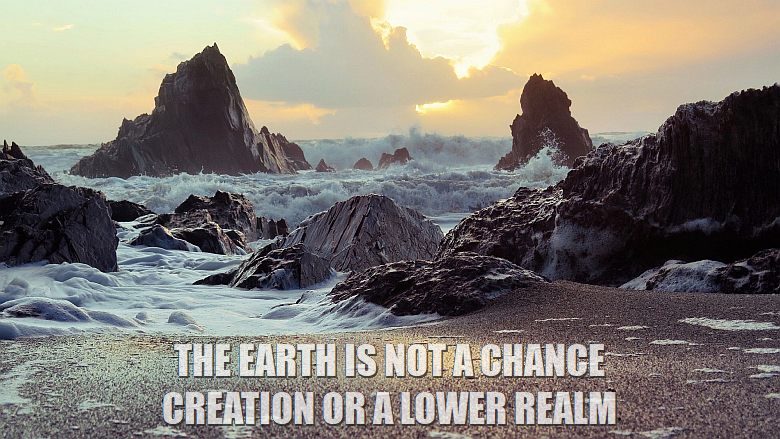 45

William Eastwood's 45-years of research brings you everything you ever wanted!
A powerful gift to yourself or others
---
Trust that everything happens for a reason
---
Events happen for a reason, and we control everything that happens in our lives. The secret to being safe is escaping lineal time thinking.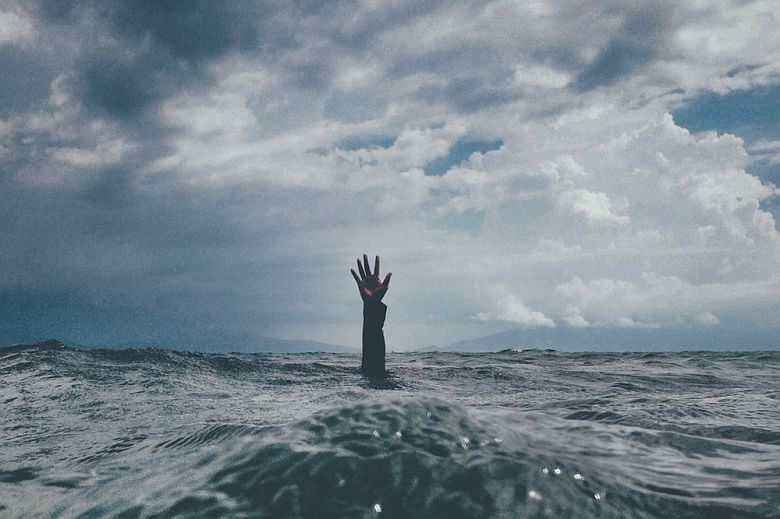 45

EASTWOOD
45 years of research goes into every book
What are you going to do to change your life?
---
Mental protection and insurance!
---
Positive thinking and focus, recalling helpful memories, and all the many other methods discussed in this, and linked websites will help you tremendously. However, to be 100% safe and in control of everything that happens to you requires deeper work with your core beliefs.
I will tell you how to be safe and how to have mental protections from even your deepest fears and darkest terrors. I will tell you how to have mental protection and stay safe from some of the problems that may beset you and threats that may be in your life whether they come from within, other people or institutions.
Stay focused on you or your primary objectives in life.  Lock in on the end result wanted. Stay focused on your mission statement. And if this involves doing good for others, humanity, the earth or animals it will offer additional protection to keep you safe and it will get you out of trouble no matter how bad that trouble may seem to be. 
Learn how to think in affirmations. This is one of the best ways to make things go your way.
This is the true mental insurance and protection that will keep you safe under all circumstances and in any weather, disaster or social encounter.
Escape ignorance and myth
---
Traditional spiritual views tell us that to be spiritual is better than to be focused on the physical. This is not necessarily true. The physical world, the body and its appetites are the manifestation of spiritual energy. If you want to raise your energy by doing something that makes you feel really good, but this is frowned upon, it may be pure myth to think what you are doing may somehow be non-spiritual or morally corrupt, selfish or whatever. This is a subject covered in my first book, "The Solution…"
Holographic reality: Events are a projection of your mind. ThoughtsCreateMatter.com
A new science and philosophy of life. ThoughtsCreateMatter.com
Exactly how thoughts create reality. MindFormsMatter.com
The world is your creation; you can have anything you want.  MindOverMatterPower.com
Secret Wisdom Books by William Eastwood. Lulu.com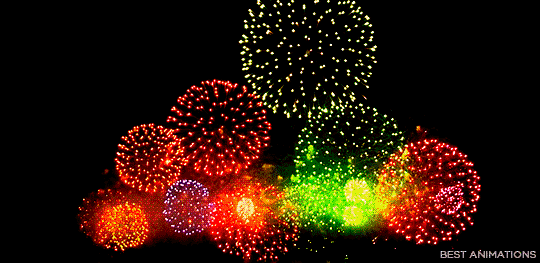 How Do I Use Metaphysics & Mind Over Matter? Mental Insurance to Keep Myself Safe from Harm
---
Categories: How do I use metaphysics and mind over matter?, How I think can be mental insurance to keep me safe,  How to keep myself safe from harm using metaphysics and metaphysical mind over matter principles.
How mind over matter can keep you safe. How do I keep myself safe from harm & threats? You can be safe by learning proper thinking & holding beliefs that protect you from harm.
Internal metaphysical insurance is your only real insurance from harm that truly protects you from all threats.  You are safe. Click on our site & books to learn more.
How Do I Use Metaphysics & Mind Over Matter? Mental Insurance to Keep Myself Safe from Harm
Events happen for a reason and we control everything that happens in our lives. But how many new authors will tell you the truth? The answer is, very few.
Most authors do not want to alienate you, which will happen if they say something contrary to  your most basic beliefs about reality. That doesn't happen here at EN. The fact is, we will tell your right away that your reality is a projection of your consciousness.
The concepts conveyed in this website are within these books.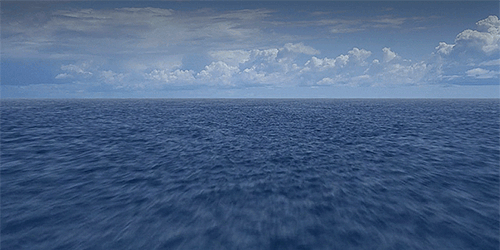 www.MindOverMatterPower.com