EDUCATION CONUNDRUM 
The world's great universities are teaching

fantasy & myth.

Children's fairy tales are teaching

scientific facts.

 
We are teaching the new paradigm with free articles and books. 
---
"If you want your children to be intelligent, read them fairy tales. If you want them to be more intelligent, read them more fairy tales."
— Albert Einstein
---
THE GREAT MYTH OF MODERN MAN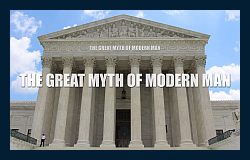 WHAT'S REAL
Your thoughts, beliefs, dreams, emotions and expectations are literally transformed into physical matter.
Your beliefs, thoughts and emotions create conscious units which grow and combine below your subconscious. When they reach sufficient intensity they manifest as events or objects in your life.
Blog Side Column
In right column of all blog posts you have an extensive range of options at your fingertips.
Blog articles.

Wisdom articles.

Library articles.

Collaborating Websites.

EN services & Books.
This is not really a school in the traditional sense, at least not yet. It is just an unconventional website with lots of interesting and informative articles.
WHY ARE WE CALLED REAL SCHOOL?
Click on images in right column to read that selection.
There are no myths given here.
Only information pertaining to your good and unlimited nature.
And how to make best use of it.
Open Minded Site
We are changing the status-quo and creating a new field of science.