---

Do Beliefs, Thoughts & Emotions Create Reality? Cause of Future Events. How Can I Change Life Conditions?
---
Your beliefs, thoughts & emotions create your reality
You beliefs, thoughts and emotions absolutely do create your reality.
The energy of the mind materializes as objects and events. This is as natural as sunshine and apple pie.
You have been creating your own reality all along, so it is nothing to fear. When you know that you create your reality by what you think, you should be able to apply that knowledge to improve your day-to-day experience.
I want to help you improve your life by showing you how you create your reality. If you don't believe me, or if you need science to confirm this principle you can click on the links below.
Click above to learn more
How to escape myth & immediately attain success
The primary myth that comes out of materialism and Darwinism is that thoughts and and physical events are two distinct entities. Nothing could be more untrue.
Your beliefs create your reality, literally. Your conscious beliefs create your immediate reality. If you change your beliefs, thoughts and emotions right now, your reality will immediately begin to change.
The most advanced and credible science in the world (below) is leading us to the truth that shall set us free. And the truth is more positive than we can presently conceive.
We are capable of using this knowledge to create a new kind of civilization. Our problems are meant to lead us to these answers.
Most of us were taught that thoughts did not matter as much as actions
Our subjective activity is what forms our life, however. To neglect the most important and powerful force in the universe is to be like a person who lives his life in poverty and want in a house built upon a ledge of solid gold.
Mind over matter is the ability to focus your beliefs, thoughts and emotions on a desired outcome until it manifests. Dwell on and expect success in thought and feeling and you will create it. To dwell in fear and worry about failure is to create failure.
Feelings must be managed minute by minute and hour by hour. This is the only way to create what you want in life.
Direct your consciousness properly and responsibly and you will experience a life of success and realization of your greatest ambitions. The emotional states that match success will create success.
If you think positive thoughts, you will create positive developments in your life. But if you entertain limiting beliefs or think contrary thoughts a few hours later, you may neutralize your previous positive thoughts.
As I have said before, there is no difference between mind and matter except intensity is higher in matter. Hold intense thoughts and emotions long enough and they translate themselves into the events and objects in your life.
The actual creation of events takes place in an inner framework of existence where creation takes place.

Click on the rotating earth at the top of every page for your daily affirmations.
Click above to learn more
Complex beliefs systems govern every person's reality
Positive beliefs reinforce each other and generate positive thoughts and emotions. Negative beliefs generate negative thoughts and emotions.
There are complex structures of both negative and positive beliefs in your mind. Positive repels negative and negative repels positive.
I am oversimplifying here to make a point, but once you are primarily positive it is easy to remain positive. This is because over a period of time a person who is positive will create a belief system that supports their positive interpretations.  A positive belief system will include hundreds of beliefs supporting and reinforcing positive views.
More importantly, since beliefs, thoughts and emotions manifest, a positive person will have plenty of positive experiences. These positive experiences will then reinforce the positive beliefs, thinking and emotions that created them.
People typically move in one direction or another. Those that have get more, and those that don't get less.
To he who has, more is added.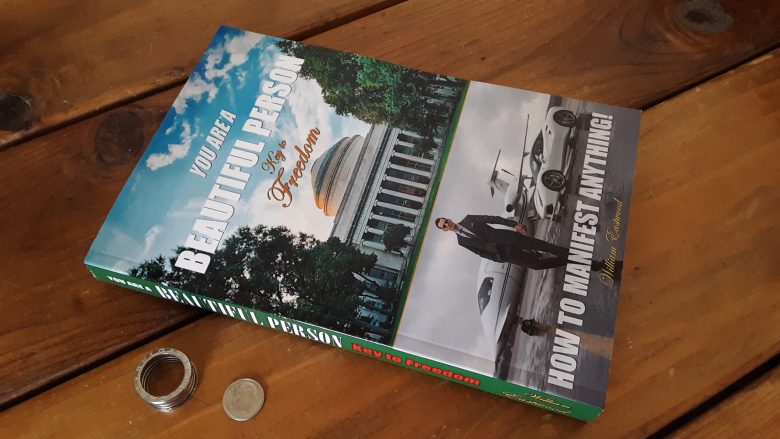 Click above to learn more
Article continues after book list.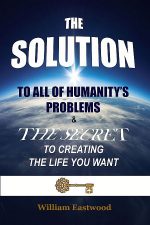 Click above to learn more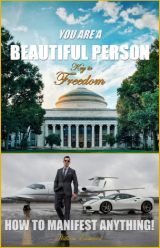 Click above to learn more
Click above to learn more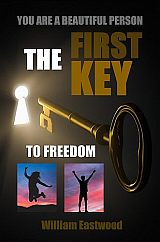 Click above to learn more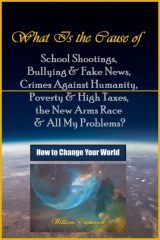 Click above to learn more
Click above to learn more
Click above to learn more
Click above to learn more
Click above to learn more
Click above to learn more
Click above to learn more
Click above to learn more
Association
The mind is also organized by association. This is noticeable when your mind is in free gear.
When you have the time, pay attention to your own stream of thoughts. Notice how one thought or subject leads to another and so on.
Belief systems
Every individual has a few core beliefs with many subsidiary beliefs feeding into those core beliefs. You may perceive reality through one, two or three core beliefs. Those core beliefs can change.
When you are in College it could be that you see yourself as superior, young and attractive. You may even be surrounded by people who don't have it all figured out like you.
As an adult your beliefs may change. You may see yourself as an adult Christian. You may see yourself as a principled person in an immoral world.
You may think people are sinful. Every belief has its place in relation to the main self-image which is a set of core beliefs. You will always interpret yourself and others through the lens of your core belief.
Beliefs and thoughts are connected by their similarities. Each belief in your mind is supported by similar beliefs. These beliefs manifest as your reality and they cause you to read reality through the lens of your beliefs.
Eventually everything fits your core beliefs.
Click above to learn more
The Inner Judge & Victim Control Us
What happens when you try to change your beliefs?
When you try to change a philosophical core belief or significant subsidiary belief you may find that other parts of your mind may object.
If you try to change an atheist core belief in a mechanical universe, every belief connected to that core belief could try to fight back. If I tell you to think positive because your thoughts create your reality, then you are going to laugh, and then say positive thinking doesn't work.
Because your belief system is a network of interconnected ideas that support your core belief you will have all kinds of reasons not to believe me.
When you wonder if your thoughts create your reality you have to confront an entire belief system that has likely grown up around the opposite premise. To be effective manifesting you may need to change every one of those beliefs.
If you apply metaphysical principles and positive thinking to change your life, any lingering doubts that the effort will work can dilute the effectiveness of your efforts.
If you are going to operate by a new worldview that rejects cause and effect and time-structured experience, there is work to do. You must learn how to condition your mind to make the changes you deem appropriate and to accept those changes.
There is an art and a science to creating the mind-set and emotions that will translate themselves into a successful life. You may have to modify some emotionally-held concepts and attitudes etched deeply in your psyche.
Theory is not objectionable, but as soon as you attempt to implement a new way of thinking with affirmations and changes in belief you tend to rouse beliefs you hadn't even really noticed before. When life is smooth sailing, status-quo beliefs can be invisible because they are considered facts about reality rather than beliefs.
When you try to change the status quo, suddenly you find yourself arguing with yourself. Sometimes those old beliefs you didn't notice before can put up quite a fight to keep you stuck right where you are.
Anything is possible. Create your dreams. Start today..

KNOW WHO YOU ARE: We need to wake-up within the dream, and enter our true life.

We must change our beliefs to make lasting improvements in our life
Repeating patterns are a result of stubborn beliefs, thoughts or emotions. Any physical changes we make must be accompanied by a change of primary beliefs, thoughts and emotions.
Most of us are conditioned to change the physical without making the necessary internal changes first. This seldom works. If we neglect to make the proper internal change, our life finds a way to revert back to our old patterns of experience.
It is a far more effective approach to work on changing the mind and emotions first, or at the same time you try to change your life. Train your mind to accept thoughts and emotions of a successful and meaningful life without creating doubts, worries and fears, and success is almost certain.
Decide what you want and how you want to feel and develop a program that keeps you focused on the new life you are creating. If you maintain the proper emotional state during most of the day success is likely.
High expectations and positive thoughts and emotions when unopposed by contrary thinking will allow you to create what you desire in your life.
Desire is a force that will help you
The more you think about what you want the more you desire it. The intensity of your desire then draws the experience into your reality or outright manifests it as unexpected fortunate events.
Maximum achievers all have burning desire. Don't accept a philosophy the negates desire as base and a cause of suffering.
You exist because of intense desire. Before the physical universe was formed all that existed was a vast consciousness and its internal thoughts of universes and souls.
Possibilities were conceptualized but there was no known way to give them reality. The desire of All-That-Is (ATIS) to give expression to its thought-forms was so unbearable that it eventually found a way to turn its consciousness into physical universes.
This original excruciating desire still reverberates through ATIS and is echoed in every desire and urge for growth and creativity that nudges all consciousness toward development and creativity.
To this day desire is the means of manifestation. Desire is a constructive force built into consciousness. Desire is responsible for the ability of consciousness to form matter, and desire drives the whole process.
Within the inner spiritual dimension where events are created, desire itself drives the creation process. Your night dreams show you how a desire is projected a complex dream made up of pre-matter (energy containing information). Desire is a powerful creative force.
The pre-matter probabilities created by desire compete for manifestation. The most intense will manifest physically.
Desire drives action, life and creativity. When desire is intense it has greater power to manifest that which is desired. Your desire is sacred.
Remove Invisible Barriers to Success

Click on the rotating earth at the top of every page for your daily affirmations.
Click above to learn more
Use positive desire & amplify inspiration
Desire accompanied by belief in the outcome desired is positive desire. Positive desire and inspiration takes for granted that the means for manifestation exists and will be found.
Positive desire feels very joyful. It is a feeling of inspiration. Desperation and fear however, are based on the belief that maybe you won't get what you desire.
Desperation will repel your desires whereas positive desire will manifest your desires.
Invisible barriers to success, self-sabotage, fear, doubt, negative belief
With intense desire it is easy to flip into fear and desperation. For weeks you are inspired by all you are doing to improve your business. When you check in on how you feel a few months later you notice your emotional state has changed.
Instead of being inspired by all the possibilities and joys of potential success, you are mainly concerned about meeting quotas to pay the bills. When your emotional state changes from inspiration to desperation your energy is working against you.
Fear and desperation are a form of faith invested in an unwanted outcome. A belief in Murphy's law, the expectation that things will always get worse, is a form of destructive, misplaced faith.
When we dwell on a problem it is because our mind is trying to solve the problem. Although this is how we have been trained to use our intellect, it doesn't work. As soon as you start dwelling on problems you add energy to them and they will blow up in your face.
It all depends on how you feel when you focus on the problem. If you feel that the problem is being solved, then you can get good results. But if you focus on a problem in fear that problem will likely get worse.
How to Be 100% Safe MENTAL PROTECTION
The relationship between inspiration and deep seated negative beliefs and doubts
Your doubts and impeding beliefs are also a form of trust or faith in the negative possibilities. They are often dormant and inactive until their existence is threatened by a noble expectation or great ambition. These cowardly traitors can be roused by the positive desires of the psyche.
Aspects of self which are not successful have their own theories as to why they are not successful. These aspects may despise the successful aspects of self and can sabotage and undermine efforts to succeed because success threatens to destroy them.
The answer is simple: keep the desire and keep yourself in an inspired state of mind.  Positive desire is apparent in childhood.
Going to the beach or Disney Land is usually accompanied by positive desire. We are also sometimes inspired by new ideas, plans and projects. Spend some time identifying states of inspiration and positive desire in your life.
Keep in mind what inspiration and being positive feels like.
Don't let inspiration turn into desperation.
Deny any sense of doubt or fear that comes up. Since these are powerful forces that can manifest the opposite of what you want, learn to monitor your feelings during the day.
As soon as you sense the approach of doubt, fear or desperation stop immediately, and flip your thinking to the opposite.
Anything is possible. Create your dreams. Start today..

KNOW WHO YOU ARE: We need to wake-up within the dream, and enter our true life.

Click above to learn more
LEARN HOW TO MANIFEST ANYTHING
Do not overstrain
Activating inner forces is as much an art as it is a science. It's less like lifting a 200-pound couch and more like teaching a dog to sit.
You must activate the inner forces where creation actually takes place. It is usually best to use imagination and willpower intermittently and according to what feels correct intuitively. When manifesting, periods of inaction can provide time for internal work.
Metaphysical principles work well when applied intermittently. It can be effective to use a structured ten-minute manifesting session for a specific goal once a day for two weeks, followed by two weeks applying structured manifesting for a different desire.
Mental images, beliefs, thoughts and emotions manifest as either events or objects. Faith and trust provide the pathway.
Desire and willpower provides the fuel to help drive the process.
You can think freely about what you want as often as you want. Keep your purpose in mind, remain positive, and visualize and affirm as often as you want.
A restless or strained mind affects the inner self's capacity to manifest your goals. If you are constantly looking for evidence that your intent is forthcoming the inner self is hindered. The energy of those thoughts acts like interference or static.
Doubts or contrary beliefs take the energy right out of the though-form the inner self needs to do its work. Periods of absorption in other unrelated activity, on the other hand, can give your inner self the time and conditions necessary to develop your goal and manifest it.
Rest and diversions also help you. While nothing seems to be happening on the surface work is being done on inner levels.
These periods also allow you to assimilate gains, refresh yourself, accumulate energy, receive new ideas, and do the internal work to prepare for your next mission.
This can be like taking a step backward in preparation for a high-speed sprint.
Common sense, sleep, good food, exercise, balance, love, fulfilling socialization and exercise are always important. Maintain balance as you learn metaphysical principles based on the fact that thoughts can and do create matter.
Don't lose track of why you are trying to achieve your goals. Don't work against yourself and your greater good.
The soul evolves through experiencing pleasure. Pleasure and desire have been held in disrepute and thought of as nonspiritual. But both are very spiritual.
Our soul seeks pleasure, spontaneity, creativity, quality and joy. Though desire you create, and though pleasure you evolve.
Operating instinctively from a baseline of new root assumptions about both time and cause and effect will help you. Some of my other articles explain.
The past does not create the present, but your beliefs about the past may. Creation takes place in the spacious present.  You are creating your reality now.
Stay focused on what you want in a positive state of desire. If you move toward your desires in thought and action and you will realize your greatest desires and ambitions.
Your beliefs, thoughts and emotions determine the journey, its quality, nature, and where it takes you.
You can create anything you want!
---
The Altruistic, Autonomous Movement & EN websites are funded through book sales, which in turn help the movement by spreading awareness. Please! We need you to purchase a book so that we can continue to bring this uncommon and much needed free knowledge resource to the world!
---
A book (below) I created to explain and clarify these concepts, while introducing you to my philosophy at a low cost to you:
You may be surprised at the solution to most problems
Imagine if the most fun way to live your life was the most responsible and best way to solve your problems? That is what I have discovered and that is what I explain in the Key.
a VERY affordable book and excellent starting point for those who are new to these concepts.
"You Are a Beautiful Person, The First Key to Freedom."
An excellent gift that helps a person at about the price of a holiday card.
At $3.99, this is your best option to test the principles in this website without spending a lot of money. I created the book for this reason, to help people that do not want or cannot spend a lot to get out of their difficult situations.
ePub (eBook)
Waste no time with this powerful guide. Get the single-most important key to liberate yourself from all limitations. Imagine a life in which you can do anything you want because you are no longer hindered in any way whatsoever.
The most important insight to put everything in life in perspective. The necessary key to freedom from restriction is revealed. Available in paperback also.
---
Link to Amazon: International 5 STAR Review:

Phoenix

Reviewed in the United Kingdom on March 9, 2020
Verified Purchase

---
You create your reality. When we make life difficult we miss the whole point.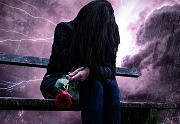 This is a very affordable book and great gift to help someone get out of a difficult life situation.
William Eastwood's best, with a simplicity that guarantees your success.
Acquire the knowledge necessary to create anything you want
Click above to learn more

Primary article concludes here.
FOUR SCIENTIFIC EDUCATIONAL SITES WITH ONE PHILOSOPHY
"You create your own reality and you are always in control of what you create.  I have said this since I was 12: You select events—probabilities—according to your desires and assumptions.
"The central premise that consciousness creates reality dismantles most accumulated knowledge in all fields. This creates a situation in which many beliefs and institutions will need to change."
The author attributes his success to the application of these principles. He worked on inventions with Yale University Professor, Everett Barber, at age 13, has taken on the most powerful institution in the U.S. and has gone on to write ten books. William founded Earth Network of Altruistic Individuals, Inc. at age 37.
If you believe in some kind of original substance creating the universe, there are certain common-sense conclusions that can be made. If the original substance were light, we could expect all further evolutions of light to be other forms of light. That is, whatever initially existed multiplied or evolved its own properties or constituents and could not create anything external to its own substance.
The original substance creates time and space, your environment, the events you experience and the objects you own. Nothing exists external to this substance. Everything you create is done by manipulating this substance.
If you follow this simple logical deduction, you too must be a portion of this original substance. There are no hierarchies of consciousness, but only the various intensities and colors of the one energy movement that is the original Consciousness. You are a portion of that original consciousness with all the abilities and characteristics of that original state that seeded all universes.
You are a creator.
Probabilities are infinite and a miracle to behold.
The content above is taken from my new manifesting book.
NEW EDITION: Released September, 2020.
.
Do Beliefs, Thoughts & Emotions Create Reality? Cause of Future Events. How Can I Change Life Conditions?
Copyright © 2019, 2020, By: William Eastwood
6 by 9 paperback
ENDORSEMENT
"In editing 'The Solution…', my perspective as a scientist with doctorates in theology is that 'The Solution…' bridges science, metaphysics and true religion.
We can literally change the course of civilization by lifting the race to a higher path through implementing the solution.
- Mario Fusco TP.D, RS.D, BSc.
DREAMS DO COME TRUE
From the upper echelons of the scientific establishment comes a completely new definition of reality and the human being. The most advanced physics in the world suggests that accumulated knowledge in all fields is based on a false premise.
If so, all curriculum from grade school to university will need to be entirely overhauled. The end result will be a complete and total reversal of focus that will bring about a new human with entirely new and radical ways of achieving goals and solving problems. But we cannot do that while the pestilence prevents us and civilization from entering the promised land.
Learn how to become powerful and unstoppable by having the right knowledge. We unknowingly wield immense power. We must recognize the fantastic power we possess and learn to use it constructively.
Here and now we have the power to work magic of such proportions we have never fathomed. Yet unseized, such power waits for us to claim it. It is of no use until we awaken to it.
It is all here, in the solution.
This remarkable new way of looking at the universe is supported by two more of the world's  most  eminent thinkers ― Stanford neurophysiologist Karl Pribram, & University of London physicist David Bohm, a former protege of Einstein's.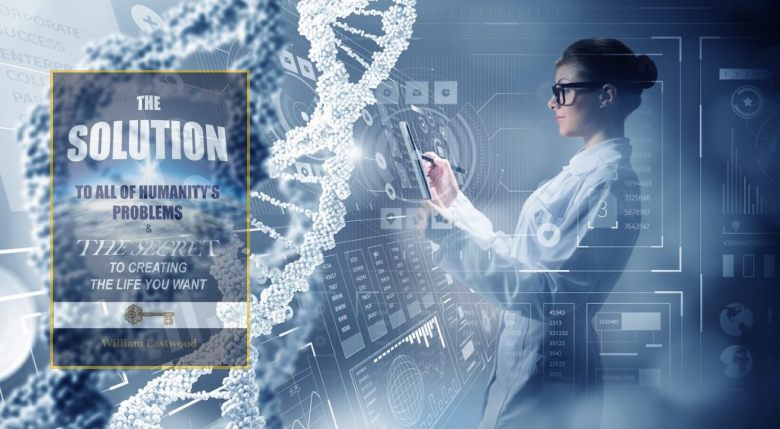 The author attributes his success to the application of these principles. He has achieved at the highest levels of success due precisely to these principles. They do work. They are tried & tested.
Websites based on this book.
RESEARCHING CONSCIOUSNESS SINCE 1975

Achieve all your aspirations with

POWERFUL

EN books
EARTH NETWORK BOOKS By William Eastwood

Anything is possible. Create your dreams. Start today!..

KNOW WHO YOU ARE: We need to wake-up within the dream, and enter our true life.

Anything is possible.

Create your dreams. Start today!
.

THE SECRETS OF THE UNIVERSE UNVEILED: A sample of chapter one of the EN course.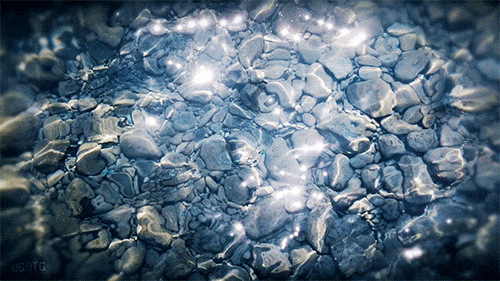 MIND OVER MATTER POWER
Get the facts from the best sites
How Your Thoughts Create Matter & Your Reality
I highly recommend thoughtscreatematter.com because it has one of the best scientific explanations, quantum mechanics and is easy reading for just about anyone.
Recommended website: Thoughts Create Matter
Click Image for EN founder's video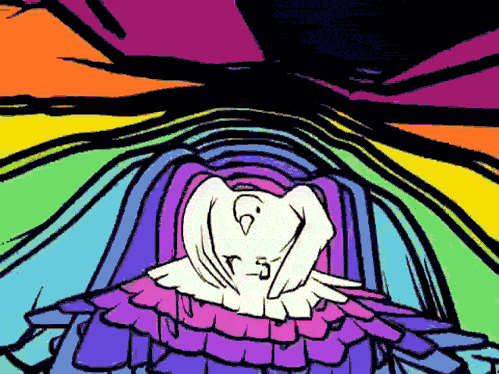 DO SCIENTISTS SAY THOUGHTS CREATE MATTER?

Many top physicists do believe in mind over matter

It is the rest of science, media and the world who do not want to listen to what they are saying.

Max Planck

Max Planck, Nobel Prize winner father of quantum mechanics says, "I regard matter as derivative from consciousness."  — The Observer, 1/25/1931

Max Tegmark of MIT

Consciousness Is a State of Matter: MIT

The evidence that consciousness creates matter

is right in front of us

An explanation of how consciousness creates matter is inherent in wave-particle duality. The concept of an alive universe, a universe entirely composed of consciousness, is supported by the greatest scientific discovery of all time.

In his 1924 Ph.D. thesis and groundbreaking contributions to quantum theory, Nobel Prize winner, Louis de Broglie postulated the wave nature of electrons and suggested that all matter has wave properties. This concept is known as wave–particle duality, and forms a central part of the theory of quantum mechanics.

De Broglie's wave–particle duality is extended to all particles and the laws of nature. This tells us that everything has a wave aspect.

The next question is: "Does matter form the wave or does the wave form matter? It is pretty obvious what the answer is.

Does the Wave Create Matter or Does Matter Create the Wave?

Your body's motion does not create the idea to move.
As all acts are preceded by an intent, be it on a conscious or subconscious level, all actions which form events are a result of information within the wave. 

Even the components of cells which continually replace their parts, do so according to the intent of the

subconscious body consciousness.
The complexity and order of your cells replacing their parts is not a haphazard, chance creation. In the same way, all matter is a result of the information that forms and composes the wave.
The entire body has a nonphysical form that creates the physical body. The conscious energy of which the body is composed creates the physical body.

De Broglie was awarded the Nobel Prize for Physics in 1929.

His 1924 thesis (Research on the Theory of the Quanta) based on the work of Max Planck and Albert Einstein on light, resulted in the de Broglie hypothesis that any moving particle or object had an associated wave. De Broglie thus created a new field in physics, or wave mechanics, uniting the physics of energy (wave) and matter (particle).

De Broglie developed a causal explanation of wave mechanics, which was refined by David Bohm in the 1950s. The theory has since been known as the De Broglie–Bohm theory. His theory was supported by Einstein, and confirmed by G P Thomson, Davisson, Germer and Schrödinger.

These theories are tested and proven to be facts. We know that quantum mechanics is correct because the mathematical algorithms are consistently relied upon in scientific applications and to build advanced scientific devices that work amazingly well.

In reality, nothing is solid

Physicists know that nothing is solid.
Solidity is a result of how our five senses react to non-solid energy.
If we can't pass through energy, we consider it solid, and so it functions as a solid in practical terms, but regardless of the fact that nothing is truly solid.

All physical matter is composed of

fields of energy.

There is no duration to matter,

it is continually generated

in the same way light is when you turn a light switch on.

Conscious Energy Units (CEUs) form matter in the same way photons form light. Both travel

at the speed of light.
Fields form matter.

What is a field or wave of energy?

Reality is composed of non-solid fields of electrical energy. Waves are disturbances in those fields. Waves are the closest we get to particles, but truth be said, there are no particles because waves are just energy moving around. That energy, however, is filled with information.

The wave-aspect of anything in nature is an energy field that contains huge amounts of information.

What is a thought but an energy field containing information?

Both waves of matter and thoughts are electromagnetic energy. Matter and waves are the same thing. The facts are right in front of us.

All of this is leading to a new paradigm, the paradigm I have lived by for almost 50 years

When we look at a tree we don't see the roots, but we know a tree has roots. The same principle holds true for you. You are not just a machine hanging in the air with no inner source of nourishment.

Friend of Albert Einstein and author of "Quantum Physics," the classic 1950's university texbook, physicist David Bohm gives us a scientific paradigm that includes a source from which we get our substance and create events.

Even if it appears to be hidden from view, the inner portion of you exists as surely as trees have roots. You do not start running out of energy the day you are born. You are replenished with new energy and reborn and recreated continuously.
Click above to learn more
Consciousness Is a State of Matter: MIT
---
Categories: Beliefs, thoughts and emotions create events & matter. Mind over matter is the ability to focus your beliefs, thoughts and emotions on a desired outcome until it manifests. Complex beliefs systems govern every person's reality. Positive beliefs reinforce each other and generate positive thoughts and emotions.  Desire is a sacred constructive force within all consciousness. Maximum achievers all have burning desire. Invisible barriers to success, self-sabotage, fear, doubt, negative belief. Use positive desire & amplify inspiration. The relationship between inspiration and deep seated negative beliefs and doubts. Click on our site to learn more.
Do Beliefs, Thoughts & Emotions Create Reality? Cause of Future Events.

How Can I Change Life Conditions?
Stay focused on what you want in a positive state of desire. If you move toward your desires in thought and action and you will realize your greatest desires and ambitions.
Your beliefs, thoughts and emotions determine the journey, its quality, nature, and where it takes you.

How to Create Your Very Best Life Now!

The concepts conveyed in this website are within these books.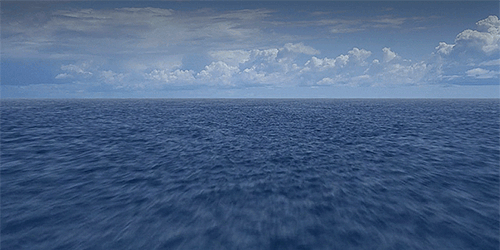 www.MindOverMatterPower.com