Many top physicists do know that thoughts create matter
---
Your thoughts can and do create matter. It is the rest of science, media and the world who do not want to listen to what they are saying.
But major changes in scientific thinking are taking place in 2023 that began decades ago.
Max Planck
---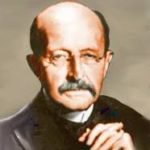 Max Planck, Nobel Prize Winning father of quantum mechanics says, "I regard matter as a derivative from consciousness." — The Observer, 1931.
Bernard d'Espagnat
---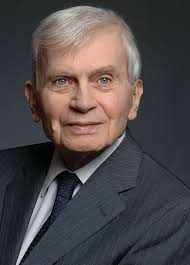 "The doctrine that the world is made up of objects whose existence is independent of human consciousness turns out to be in conflict with quantum mechanics and with facts established by experiment."
— Bernard d'Espagnat, a top theoretical physicist.
Do thoughts create matter? is not the right question
---
It is not a matter of individual scientists saying "Thoughts Create matter," it is about opposing classic physics and its assumption that everything is physical. The entire established field of science is based on the great modern myth of physicalism and anyone who opposes it is degraded.
Only top physicists are strong enough to go against the current.
Classical physics and physicalism are opposed by Internal Science and holographic reality by David Bohm, Einstein's colleague.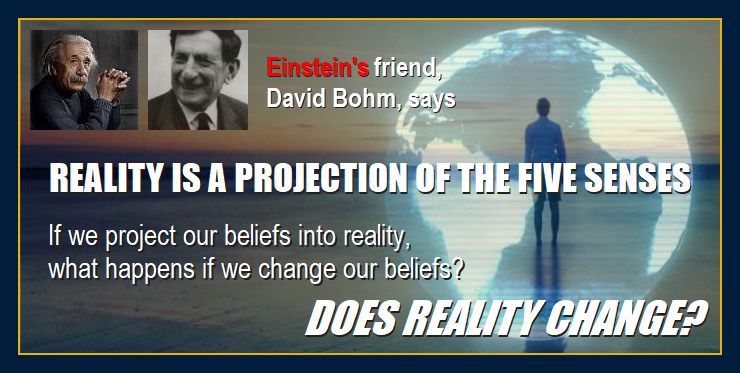 Physics itself is now opposing classical physics, and yet the majority of scientists and educated people in the world today have so far refuse to look at the implications. This is due to cognitive dissonance.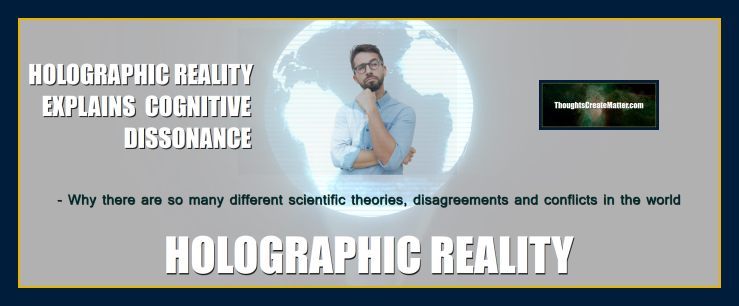 But now science is shifting, and more scientists are beginning to think that classical physics may be incorrect except as it applies to a small area of physical matter.
In 2023

, Classic physics is being questioned by the scientific establishment
---
In 2023, scientists have blown classical physics and physicalism out of the water. A highly controlled scientific discovery disproves the entire scientific worldview of classical physics and physicalism. Everyone is taking notice.
January 2023 report: A significant new discovery in physics
---
Reported in January 2023, A team of physicists at Brookhaven National Laboratory (BNL) have used light that existed at the beginning of the universe to smash gold ions, and in doing so have discovered dissimilar particles undergoing quantum entanglement.
Imagine an alien civilization a trillion years in the future on the opposite side of the universe from an ancient planet that existed prior to the formation of the earth. According to the study's finding, instantaneous exchange of information is possible between these two points in time and space.
How is this possible?
The answer is startling.
A new Earth-Network.org article
---
A new worldview is being born among scientists at this time. Will you wait for the new consensus, or will you decide for yourself? Reality is not what we thought. David Bohm's science is correct, and now we know it.
If thoughts formed matter, wouldn't science know?
---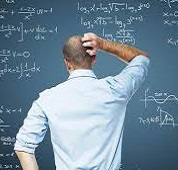 The scientific establishment does not know what an electromagnetic field is, and since everything is an electromagnetic field, External Science does not know what ANYTHING is.
If you ask a scientist what an electromagnetic field is, 99% will say "it is a fundamental entity, it's not made of anything else, it just is what it is." They leave that question to philosophers because they cannot answer it.
Quantum physicists, however, sometimes go beyond conventional ideas because of the nature of their work.
A new scientific paradigm with new rules.
Quantum Consciousness and Mind: Take a Leap into a New Science
Consciousness and matter are the same thing. (What the scientific establishment does and does not know.)
Why people see what they want to see, and create negative experiences
---
"Each person reads and experiences reality according to what they believe exists. If they hold a view of reality within themselves that is inherently limiting and/or negative, then this inner subjective reality and nothing else is projected outward into events and experiences so that everything conforms with their beliefs. They then cannot see anything outside of their own worldview. In effect, they become blind to any information that would free them from their inner and outer restricted reality.
"The negative focus on perceived enemies or opposition combined with the overlooked and unchecked power of consciousness and focus has been causing the world severe problems for a very long time only because we do not see the obvious."
---
You can get lost trying to understand consciousness by reading scientific articles. I offer links to some excellent scientific studies as a courtesy to you only. I know in simple terms that the physical world is a projection we each create with our own consciousness. If four people enter a room, there are four rooms. I figured that out over four decades ago.
Consciousness is irreducible and is both individualized and part of an unbroken field. Quantum mechanics is the study of that field of energy. Your consciousness has very deep, eternal meaning that cannot be measured with a ruler, and so all scientific studies will miss that part of the picture.
All consciousness is of an equal, amazingly high grade; and just so you know, your personality and individuality will never be lost. Who you are will survive death. I am not a religious person, because I will add that you are also good, and most religions will say you are evil.
Ignorance is separation from truth, and it is the closest thing there is to evil. Our civilization has lost the secret for centuries and we therefore do not even know where we come from! That shows just how ignorant we are.
Our civilization has been reading reality backwards for thousands of years. You cannot understand reality by looking at the physical world because that world is a consciousness hologram that you are creating. If you follow most scientists, they will just get you more confused.
I provide hundreds of articles and over a dozen books in plain English, and you do not need to be a scientist to understand any of it. Use your heart and intuition. All knowledge is within you, and you are a portion of the Divine consciousness that forms everything. You are forever safe and loved, and this will never change, not for a billion years.
For those who are interested I often begin my articles with some science because it is important to use your intellect. For something to be true it must make sense to you both intellectually and intuitively.
— William Eastwood
Read more... (William Eastwood's Internal Science and International Philosophy)